READ IN: Español
Heron Preston is increasingly conscious of its environmental impact, so for its Spring/Summer 2022 collection it reflects on its commitment to the environment and places "sustainability" at the heart of the capsule.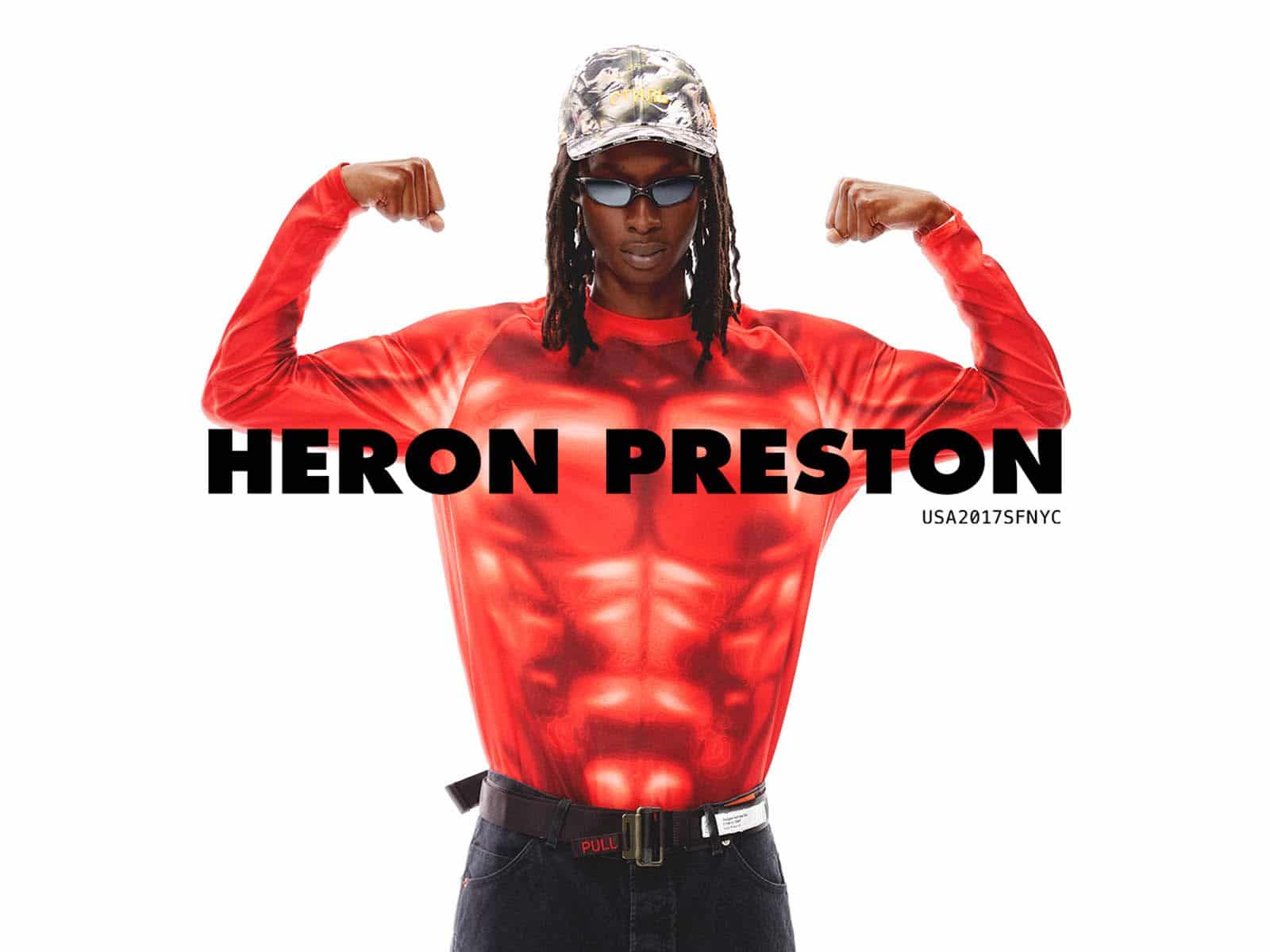 The SS22 collection features garments made under the values "eX-Ray", "Preferred" and "Standard", which means that the first pieces are almost 100% sustainable. "Preferred" means that Preston's garments contain at least 50% or more sustainable materials, while "Standard" is the same only less than 50% sustainable materials.
About this season's collection, Preston said: "Sustainability has become a trend. It may sound false and nowadays, 'sustain' is no longer good enough, a more honest term would be 'less environmentally destructive'. I believe and have always believed that taking responsibility for actions that affect our world should genuinely matter".
Subverting tradition and norms plays an important role in the design of this collection. Standout pieces include a blue nylon flight suit; crystal embellished T-shirts; organza pieces with a utilitarian finish; quilted blouses paired with camouflage trousers; and Preston's new XXL tote bag and Level heels.
The Heron Preston SS22 collection is now available online and in selected shops.