READ IN: Español
The first collaboration between Lacoste and Tyler's clothing brand, Lacoste x GOLF LE FLEUR, infuses part of the American artist's iconic style into the classic French tennis culture.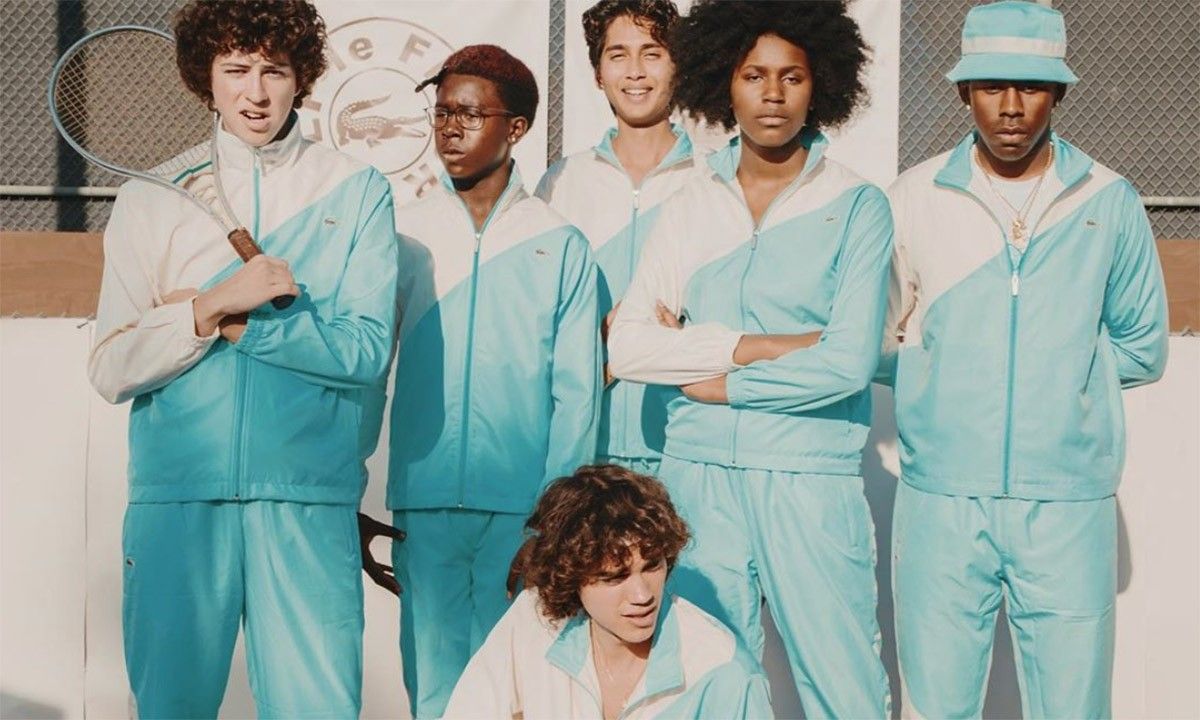 Outsider. Erudite. Iconoclast. Bad boy. These are just some of the many qualities of Tyler, The Creator. The California-based musician, revered for his production and direction skills, is also known for having unusual ideas, something that is undoubtedly reflected in the clothes he designs.
Lacoste x GOLF le FLEUR available on July 17
In line with the saturated and colorimetric visual proposal we can see in their videos and performances, Tyler, The Creator has signed a set of 16 garments for Lacoste x GOLF le FLEUR, which have flat color blocks reminiscent of the tennis courts of the 80's and their chromatic range.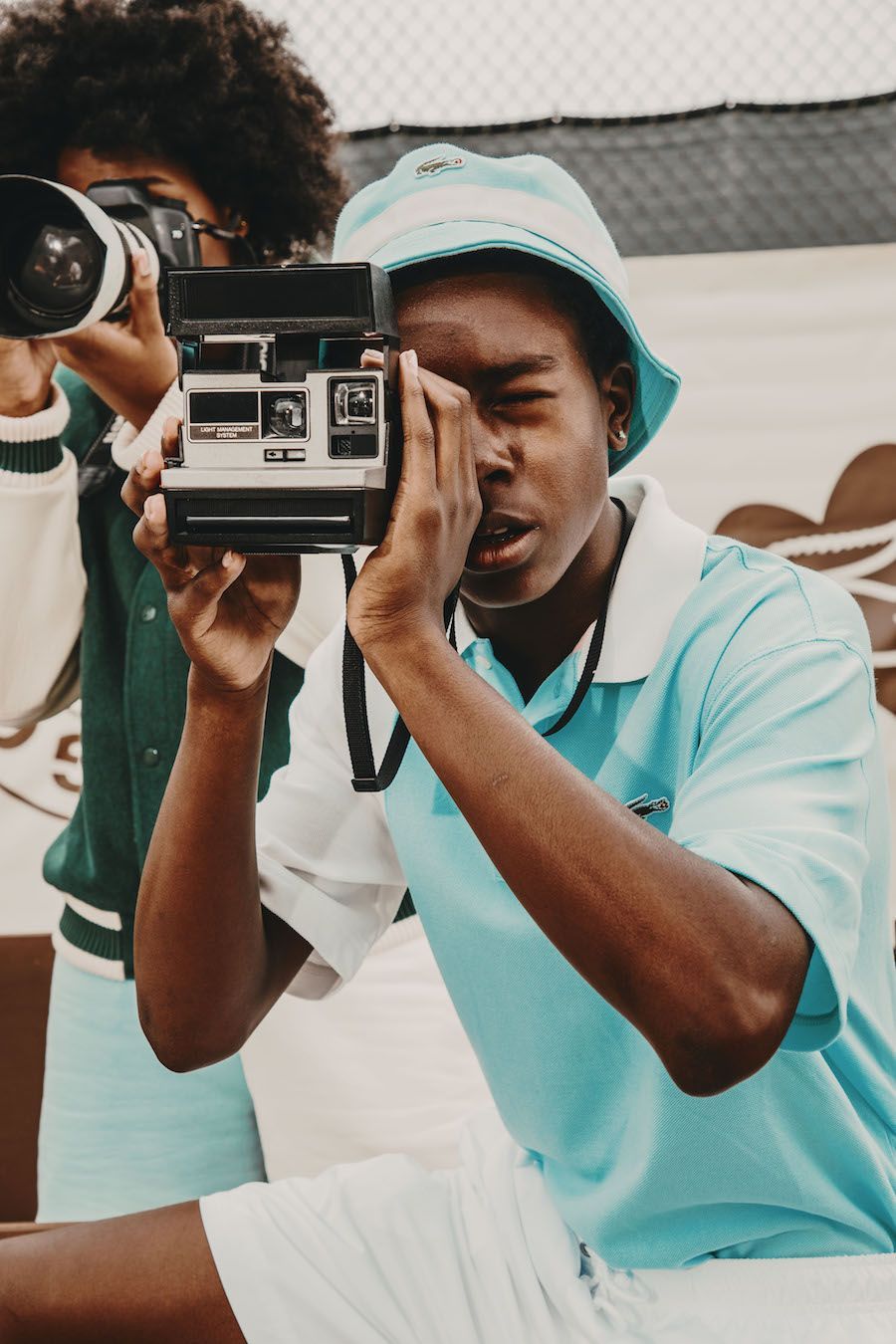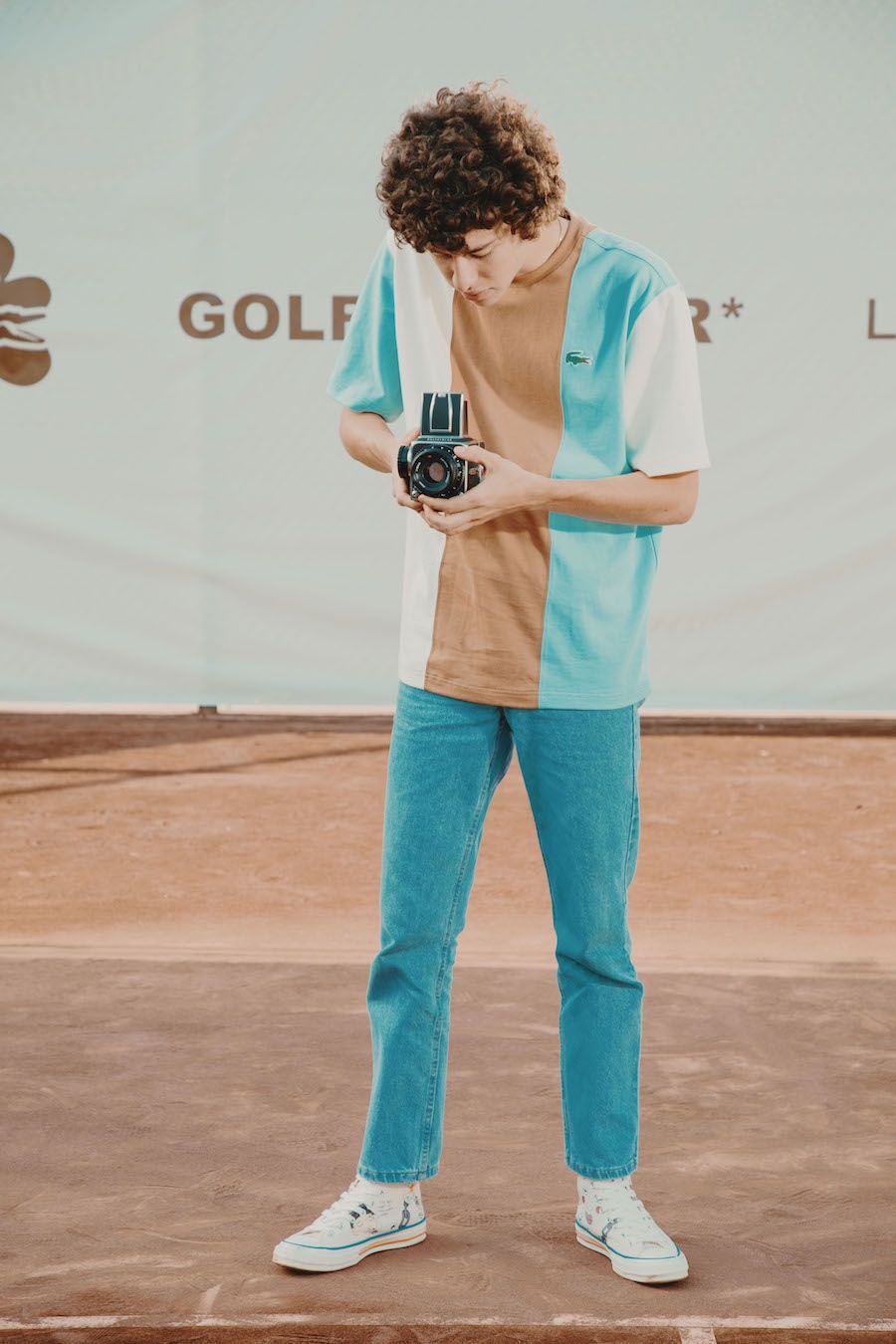 The colors were renamed to express the singularities of the surprising palette and its contrasts. Don't say powdered pink, say "lychee". Beige becomes a mineral "geode". Forget the bone colour; here we speak of "mascarpone".
GIF-inspired shades with a nerd dot, printed on the appropriate garments from Lacoste's historical archive, boldly show their contrasting elements and project a style that tends to sportswear chic, mixed with retro references. Straight and unisex cuts applied to deliberately thick cotton result in short-sleeved polos, buttoned shirts, sweatshirts, shorts and fisherman's hats; which articulate an innovative and stylish bearing. The classic university wool jacket with additional embroidery takes on a distinguished style, while the combination of jacket and sweatpants reinterprets the history of jogging in pastel tones.
Lacoste × GOLF LE FLEUR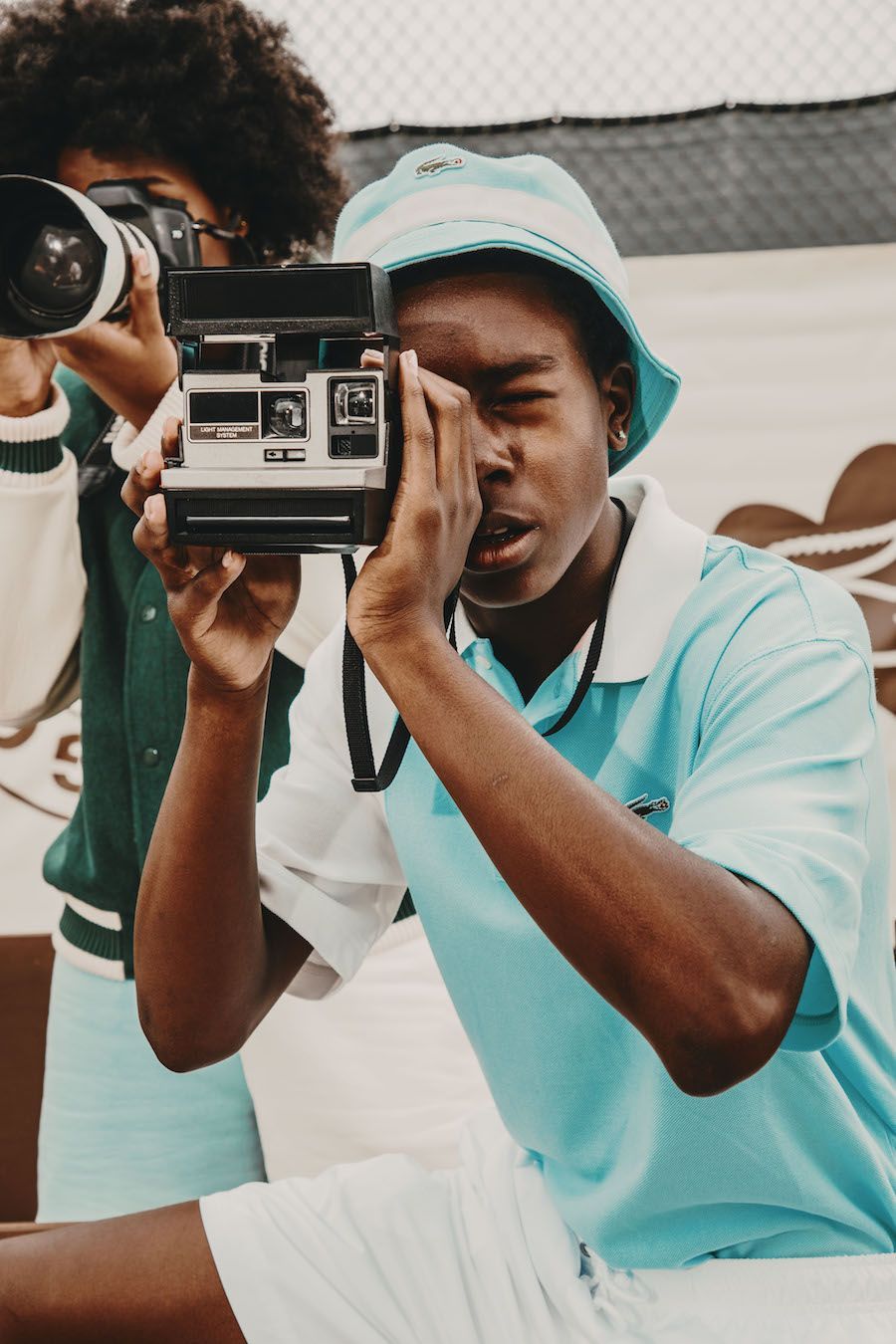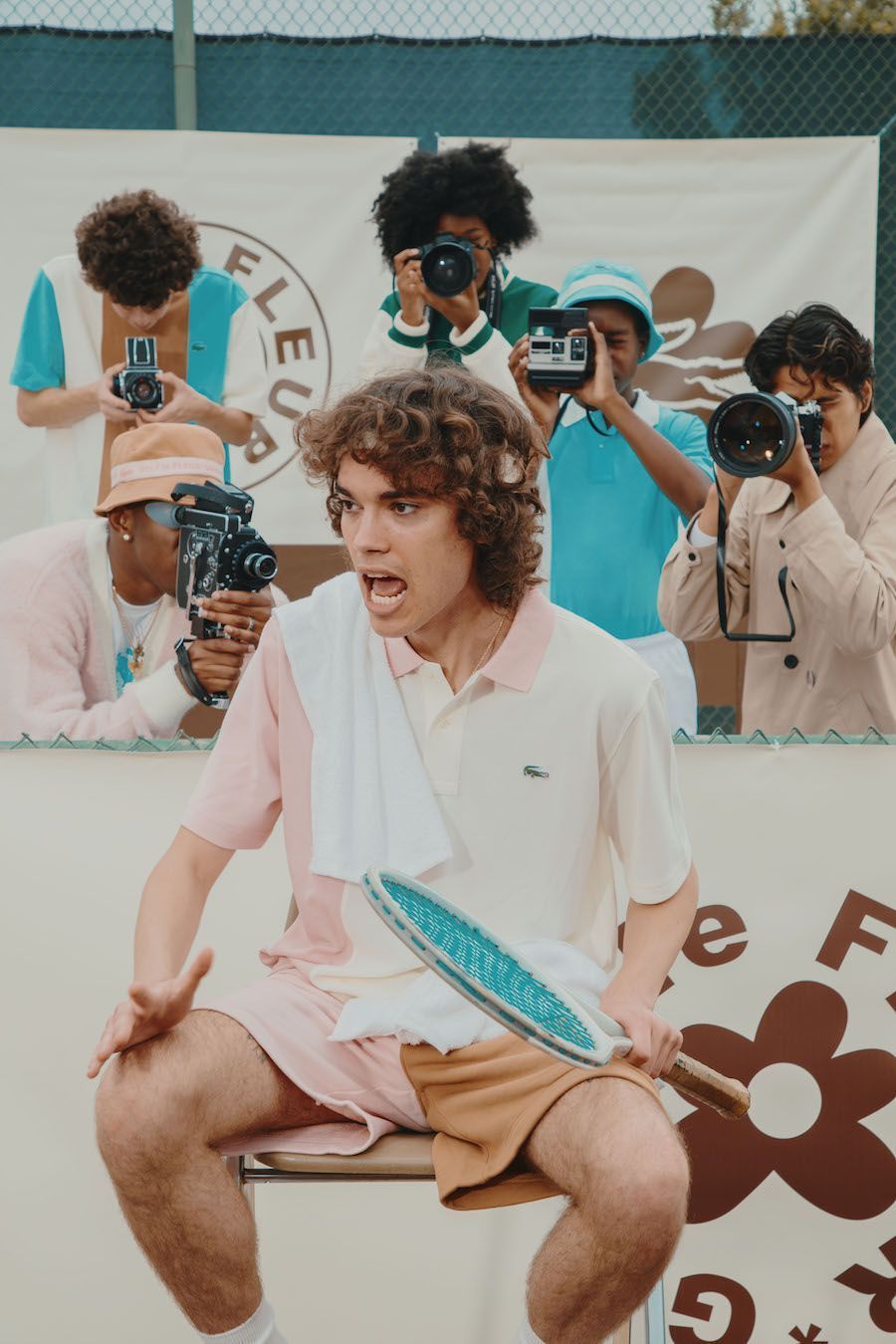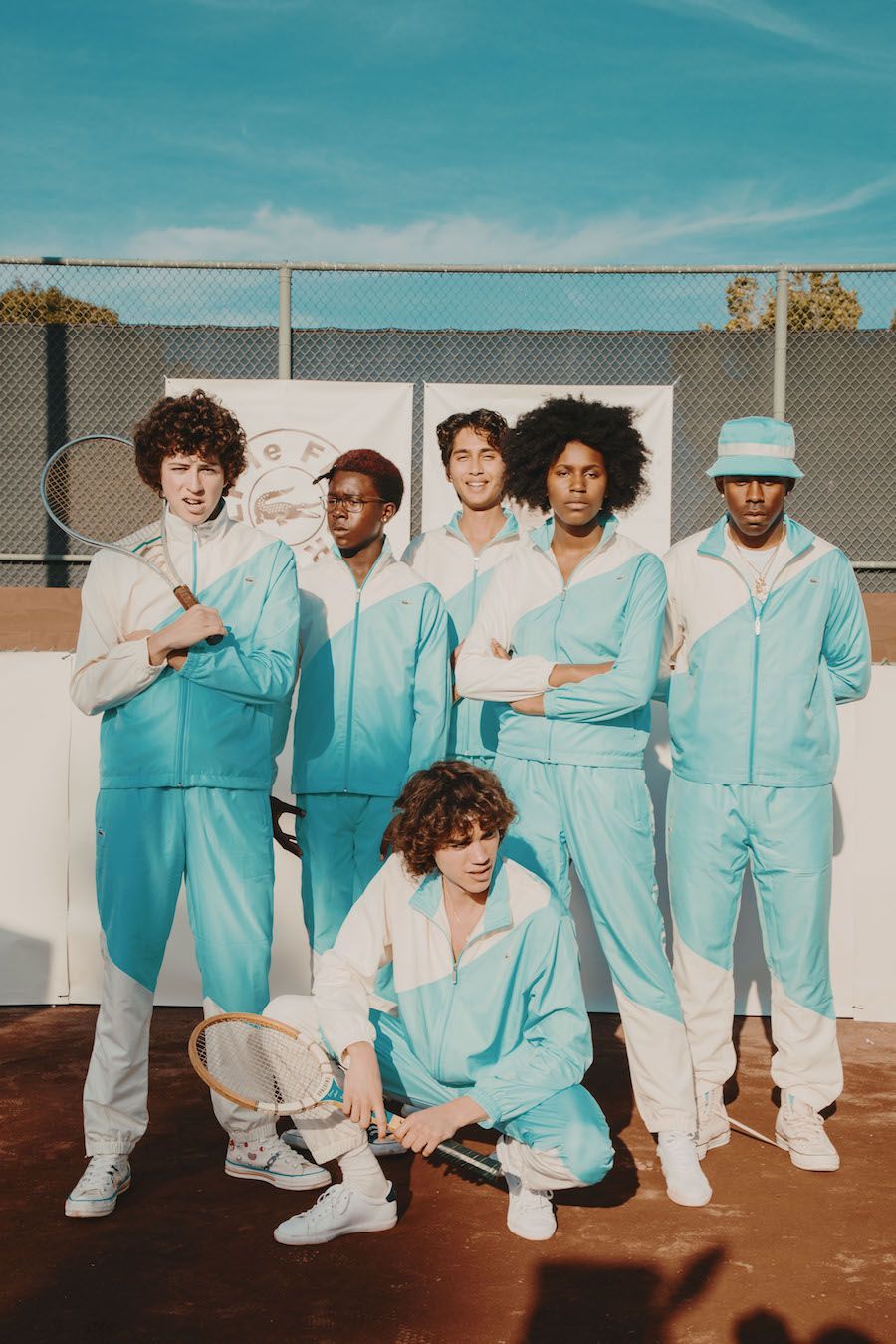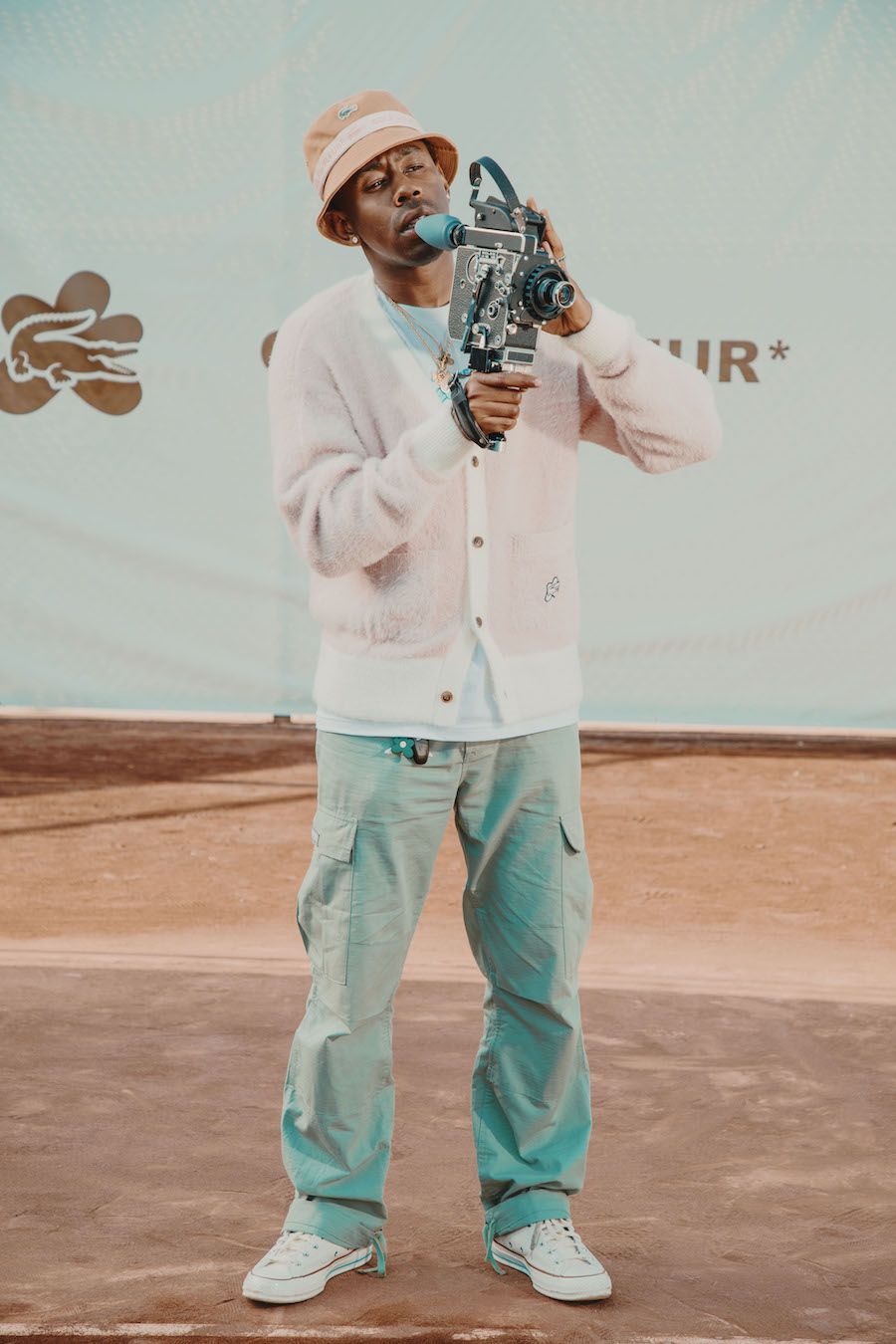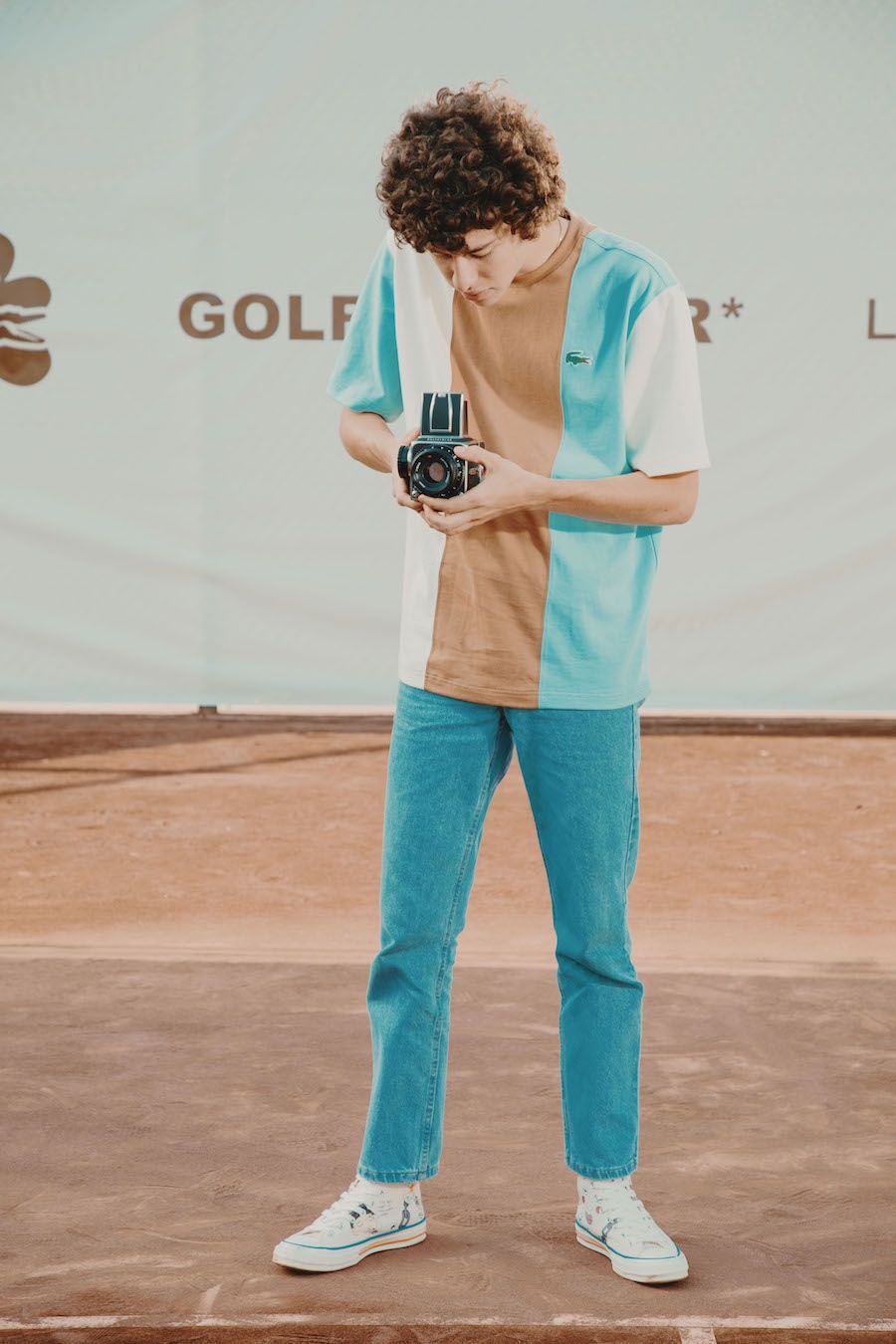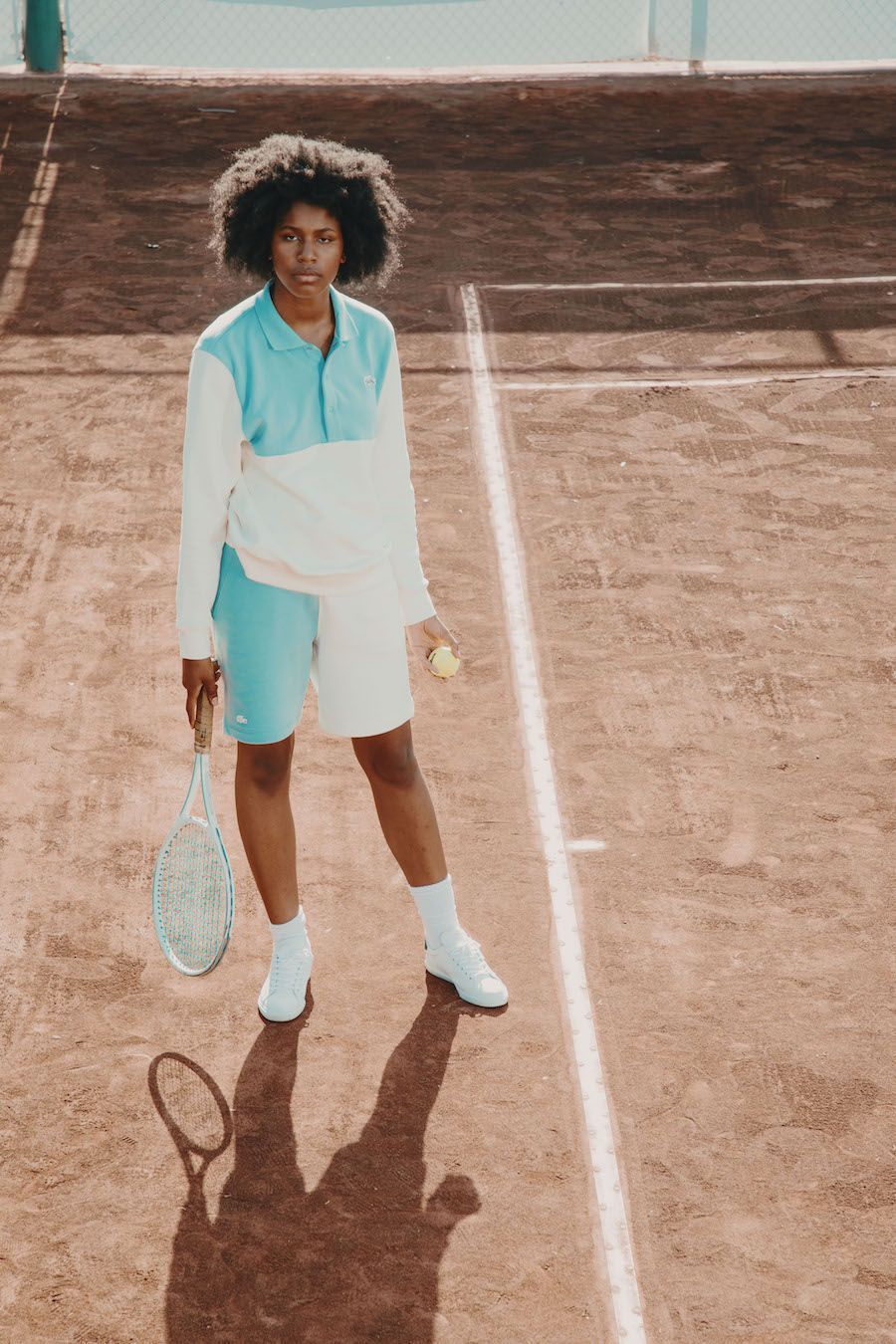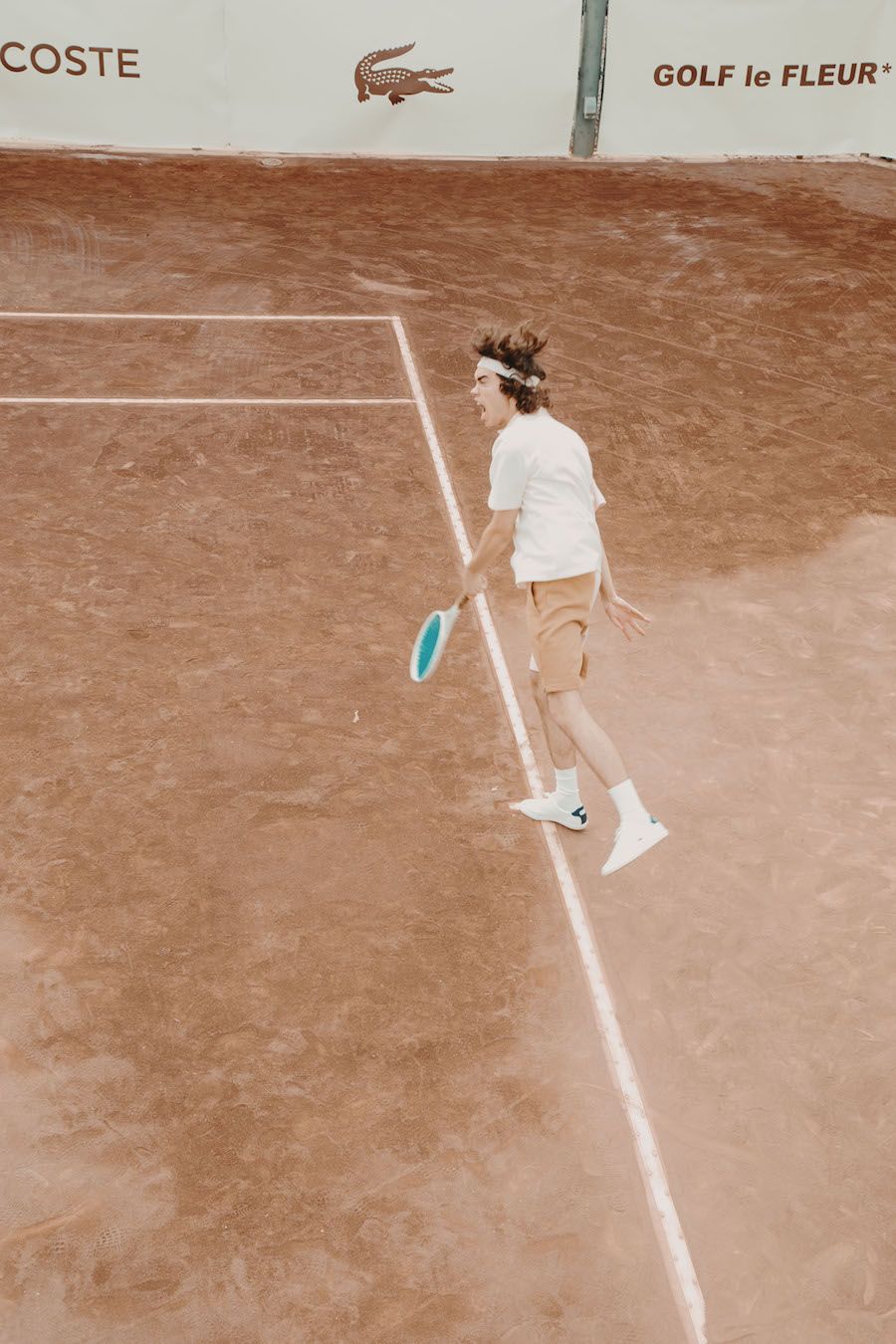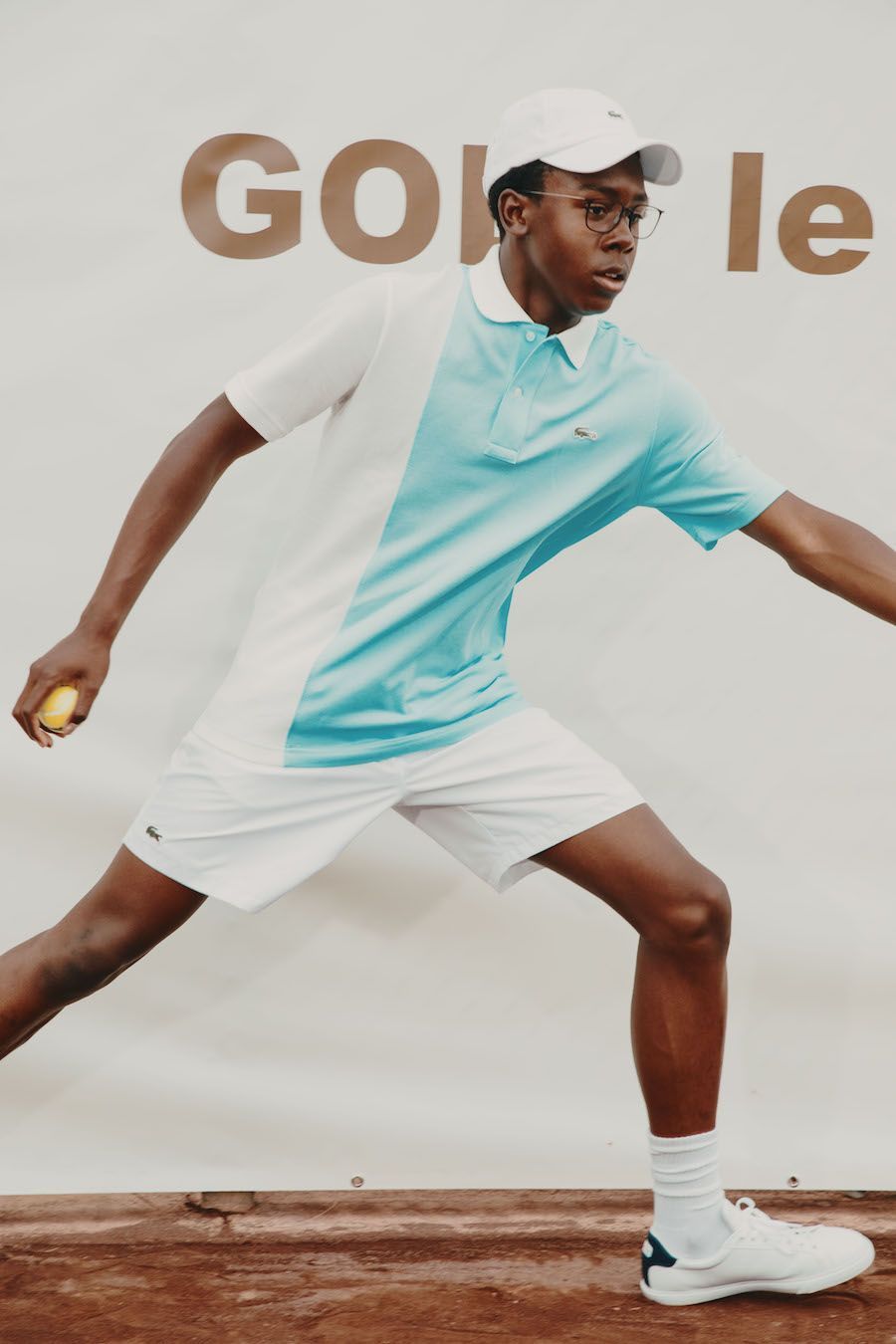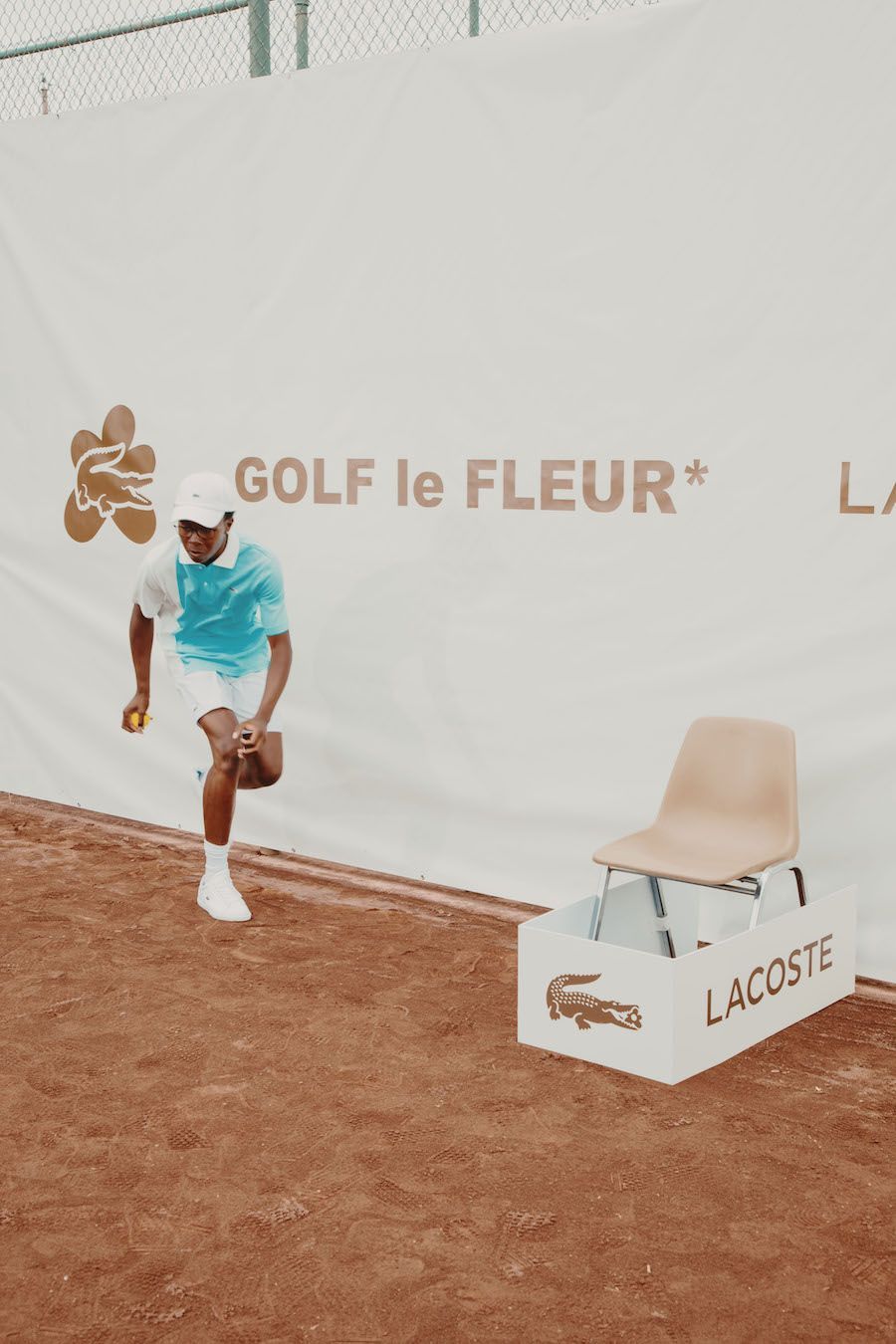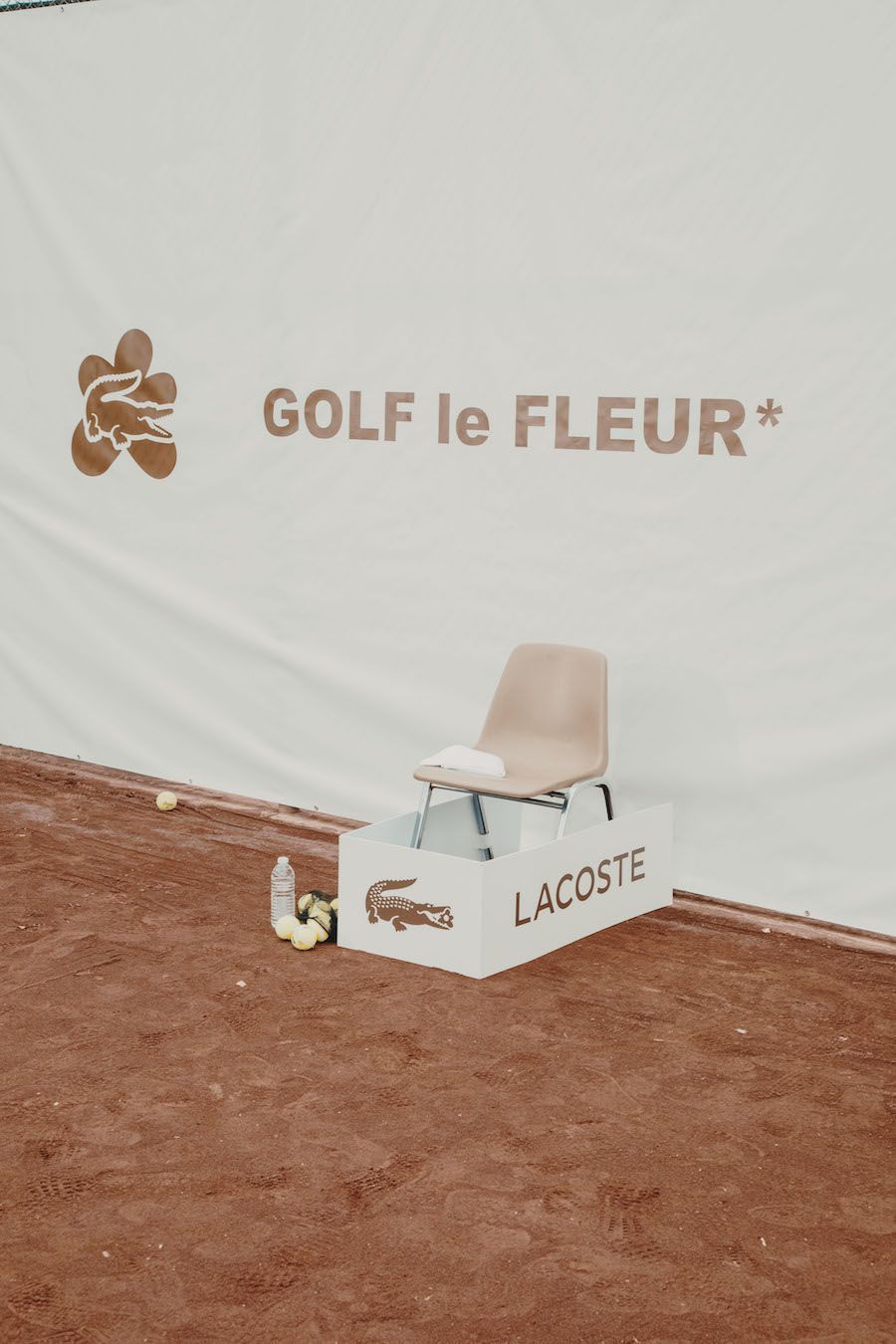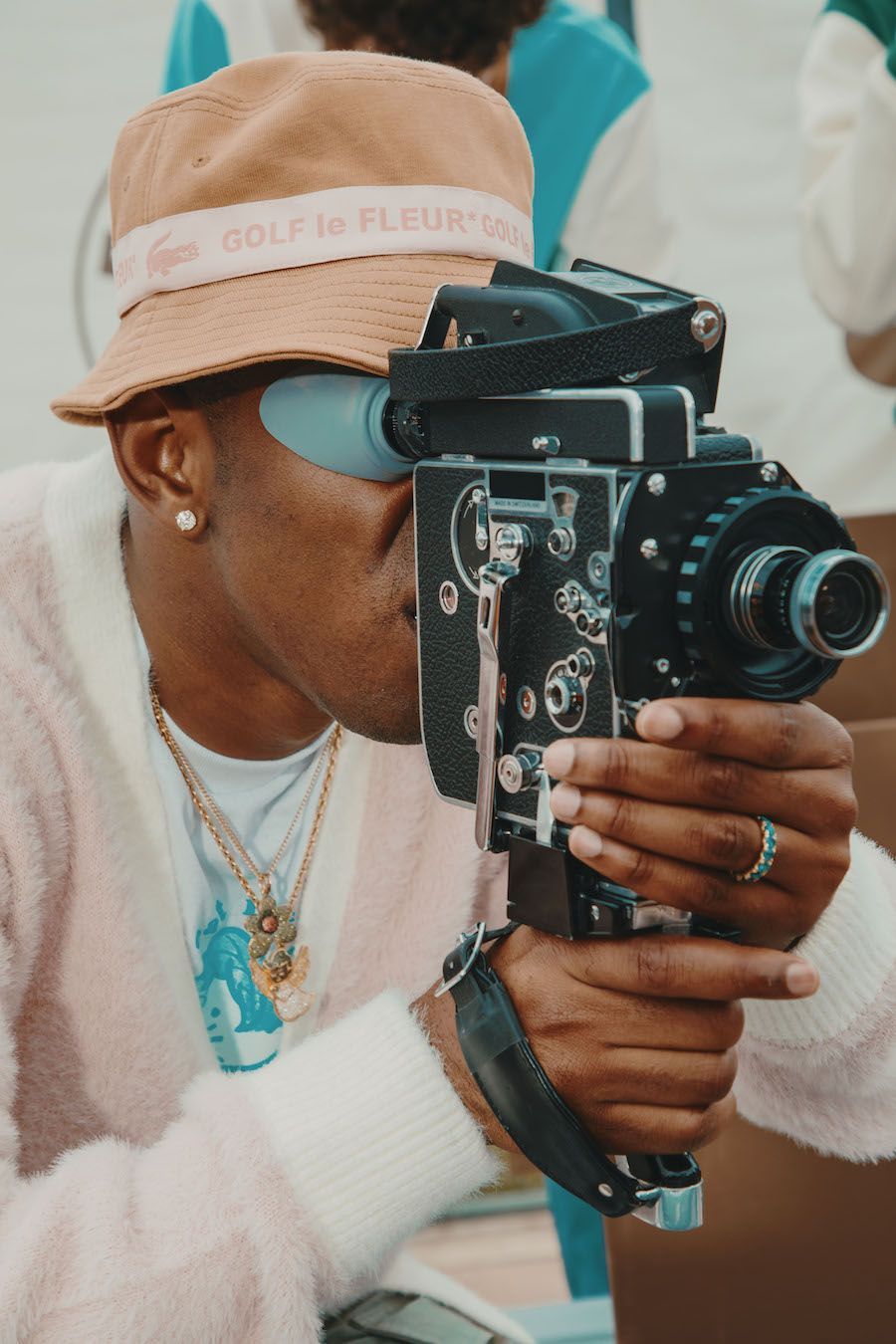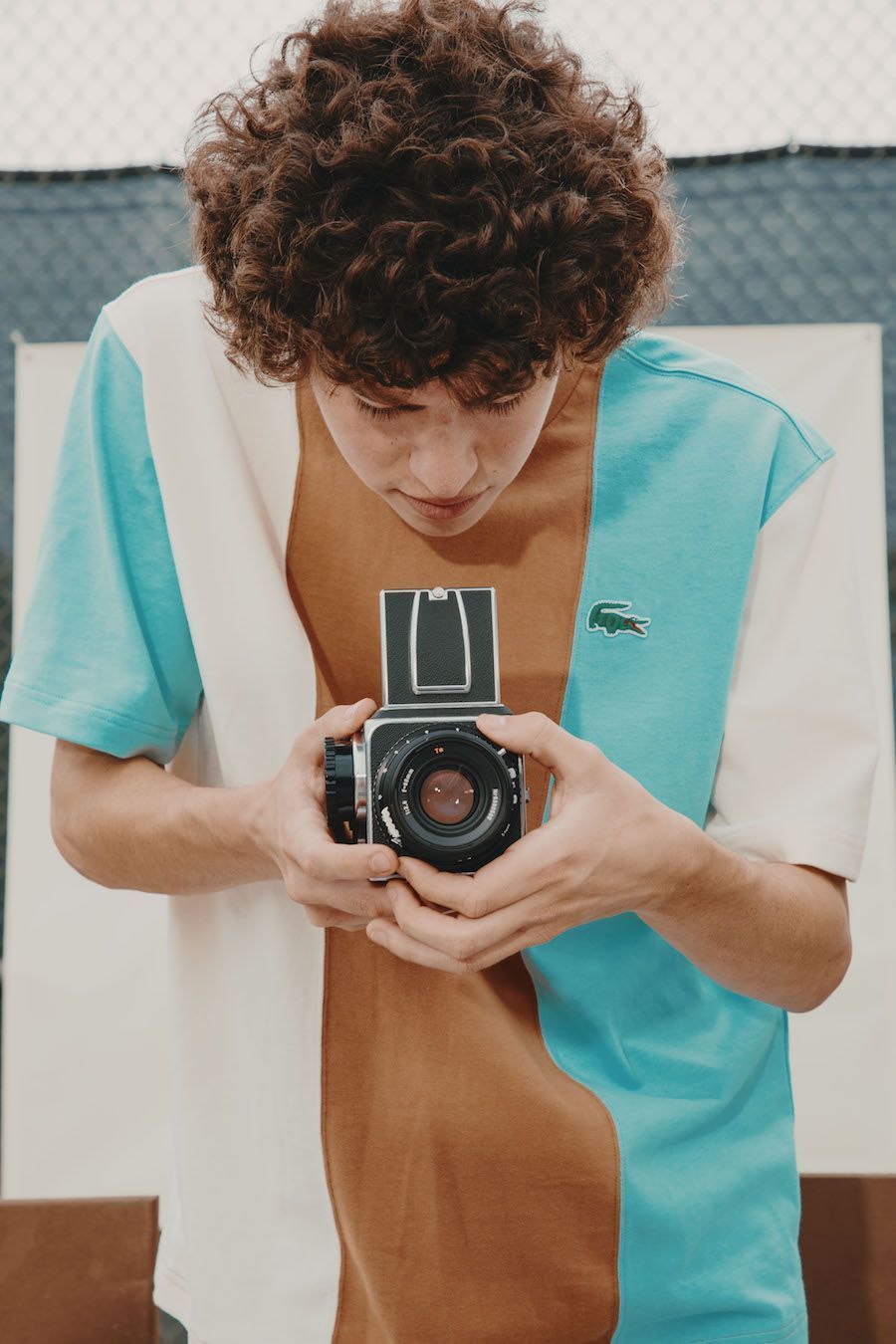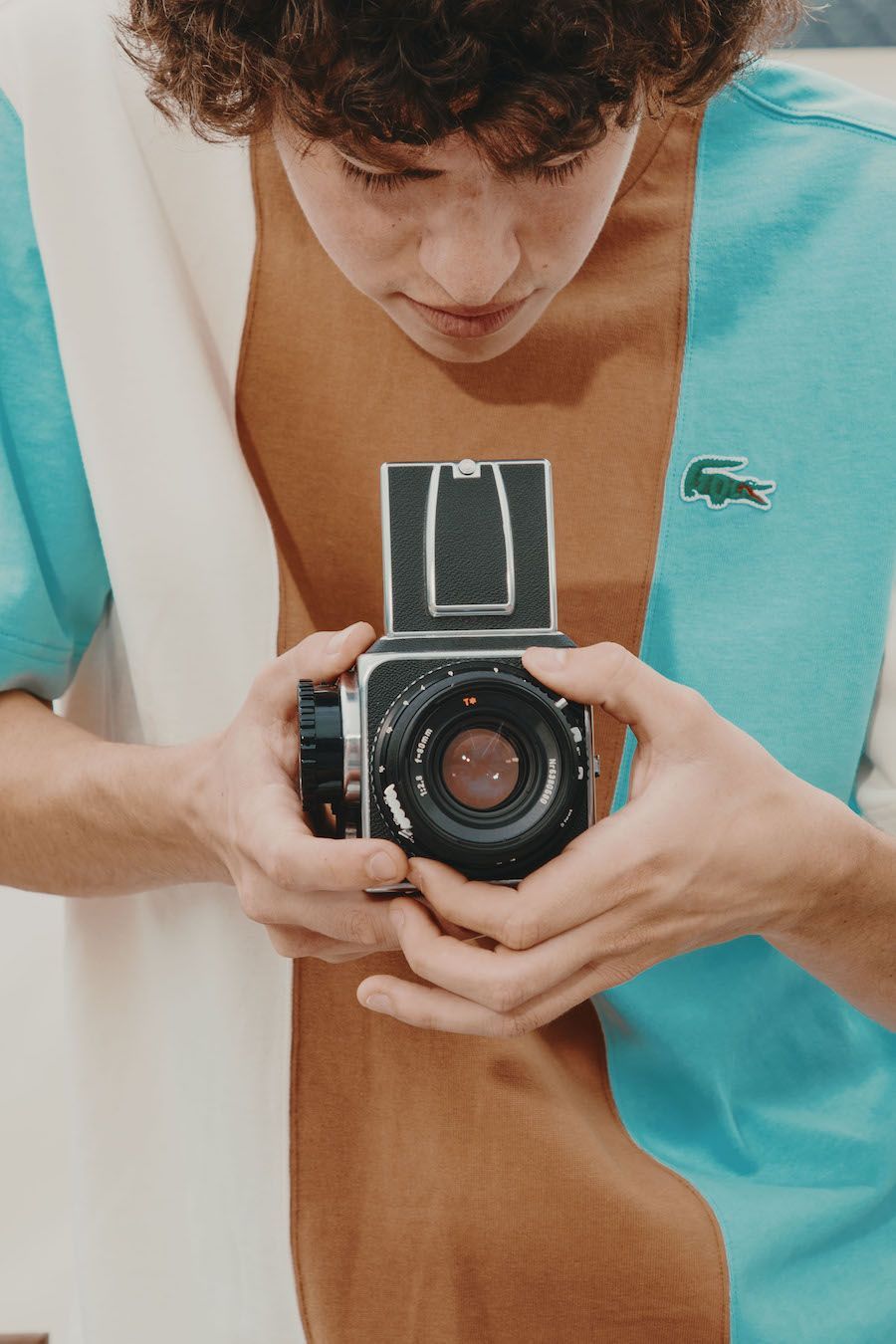 Somewhere between the elegant and relaxed lifestyle of tennis and the subculture of the street, Lacoste x GOLF le FLEUR redefines conventional notions of elegance and casual style. Buttoned up to the top, the white collars stand out on the coloured canvas, which is attached up to the forearms and ankles to strip the rib area, as a nod to the vintage heritage tinged with a casual style typical of these times.
This fresh and sporty collection will be launched on July 17, 2019 in Lacoste's physical and online stores, as well as in selected multi-brand stores around the world.