READ IN: Español
Since her last album Chromatica was released, Lady Gaga has not stopped releasing collaborations with different brands such as Oreo or Valentino. Now Gaga launches her own exclusive Dom Pérignon bottle and an exclusive sculpture designed by her and Nicola Formichetti.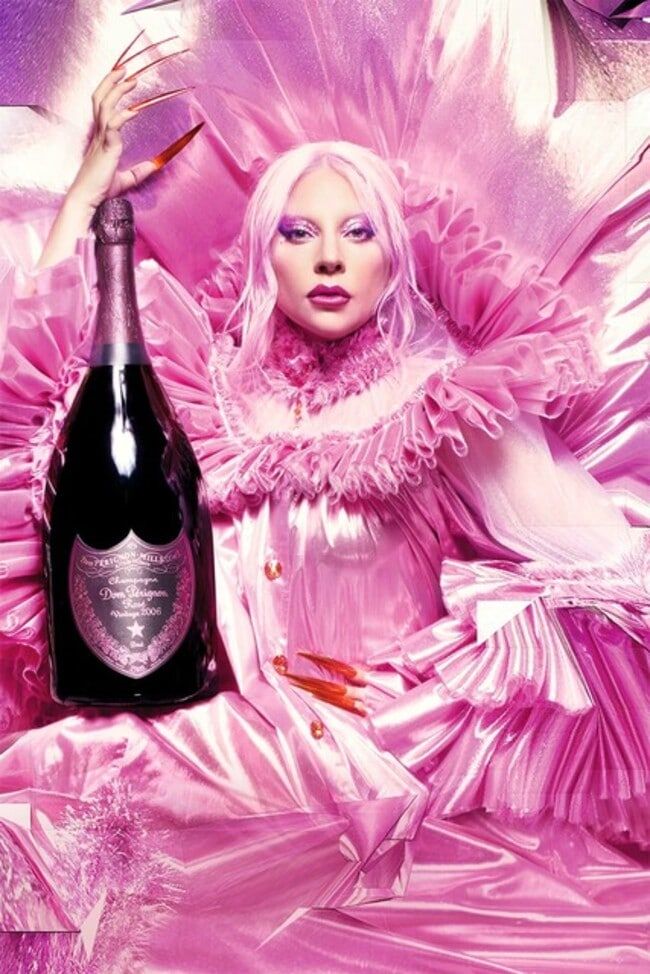 The campaign was shot by Nick Knight and features Lady Gaga in a fantasy world that moves in different directions. The singer appears in various scenarios with different pink dresses and under the slogan "creative freedom is power".
Nick Knight explained that the campaign was born out of the idea of creating a positive fantasy: "A beautiful world that only exists in people's imaginations. Fantasy is a very important part of our lives; it makes us dream and fuels our creativity. And right now, the world needs a celebration. I wanted to create something that touches people from many different cultures, because of their joie de vivre, their energy, their fantasy and their festive visions.
As for the sculpture, it was designed by Gaga and Nicola Formichetti, one of the artist's stylists and the creative advisor to the "Haus of Gaga" museum. It is a hand-painted wrapper that serves as a veil for the Dom Pérignon Rosé Vintage 2005. The 110 stocks will be available in private sales and will be displayed in Dom Pérignon stores.
The money raised from the sale of these figurines will go to Lady Gaga's Born This Way Foundation. This foundation aims to put an end to the criticism, intimidation and bulling that young people suffer on social networks.