READ IN: Español
Laura Pérez ( @laurappz ) | Levi's (@levis_spain) has changed its format and spirit to the 'forever young' with more hype, injecting the music scene with a renewed product from the hand of Rosalía (@rosalia.vt), the avant-garde singer –cantaora– of the year (once again). The denim company's Music Project, which was created to educate and inspire new generations of artists, is about to come to an end. We analyze the concept and its significance.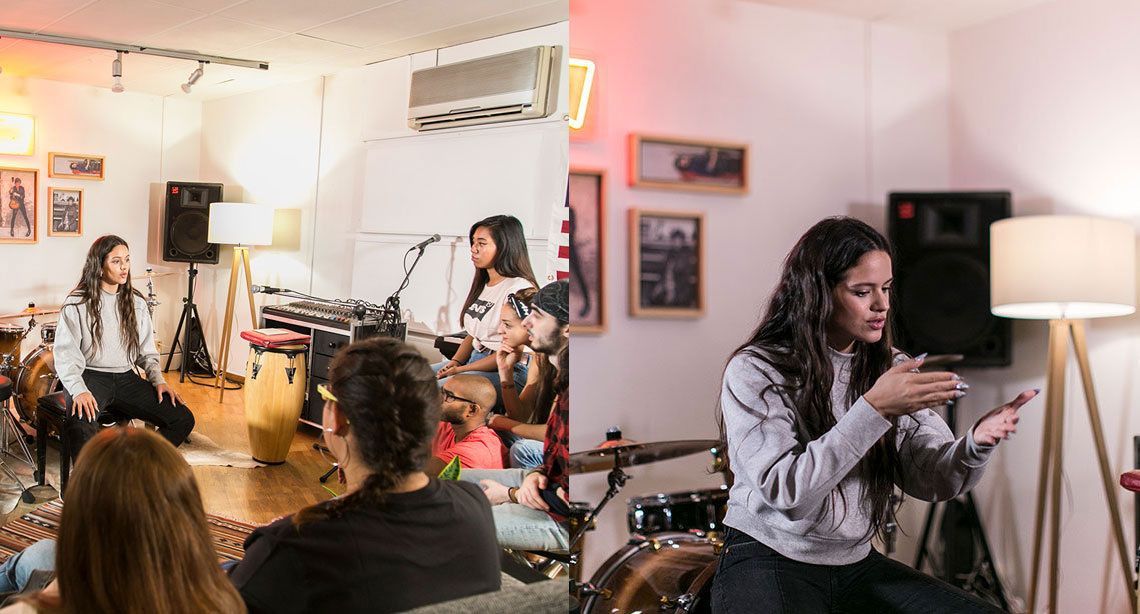 In 2016 the project was launched in the USA and UK, with the initial idea of linking different artists from each country and supporting the educational programme developed to suit each community. In November, the project was settled in Barcelona, in collaboration with the Jam Session Music School. Nine months in which ten students chosen by the Xamfrà Association would experience and vibrate with music and its beats.
Levi's Music Project  was linked and updated to the virtual 2018 format, through a campaign using the hashtag #SupportMusic in the social media, which has served to give visibility to the project and viralize support to the music industry. The course was structured with 15 teachers who were dedicated to teaching this aspect of art with the aim of promoting the career of students. The best: masterclasses directed by Rosalía and other musicians from her circle.
Rosalía / Levi's® Music Project
The independent / contemporary flamenco singer has transgressed all the canons established on the scene, with the help of sneakers and the touch of streetwear icon. As an ambassador for the project, she has shared experiences with the students, giving way to dialogue and singing classes at the pro level. With his experimental flamenco that, beyond the earthly, takes us'out of space', he materialized a spiritual and sentimental fusion based on his own contemporary vision. Because Rosalía (@rosalia.vt) – the ode to avant-garde flamenco – has demonstrated an empowered versatility that ranges from the trap in 'Antes de Morirme', to her own record, to a collaboration with Pharrell and a new track with J. Balvin.
Now that the project is almost over, the students have left the classrooms to rehearse the repertoire of songs for the end of the year concert in the Sala Apolo (Barcelona), which will take place on Saturday 5th May. Rosalía -as a guest artist- will play all that angelic playlist both alone and with the 10 students. Don't miss this.