READ IN: Español
Glenn Martens is gearing up for the holiday season with Diesel's Holiday 2022 campaign.
Diesel's Holiday 2022 campaign is a collision of proportions, dimensions, scales and bold scenes. It is an irreverent collage of disparate images shot from forced perspectives and infused with holiday spirit and humour. Advancing the brand's previous statements in a large-scale juxtaposition, Life is a Game feels almost like a series of stylised and sophisticated internet memes that combine seemingly unrelated images into ironic compositions.
Glen Martens highlights some of the brand's best-selling pieces, such as the logo belt and 1DR bag. The viral accessories are accompanied by garments from Diesel's Resort 2023 collection set amidst Christmas-themed scenes of snow and candy canes. The range consists of logo jumpers, waterproof denim jackets, coats, neon jumper dresses and more. Of course, the body paint art that we saw in their latest presentations continues its legacy in the Holiday 2022 campaign.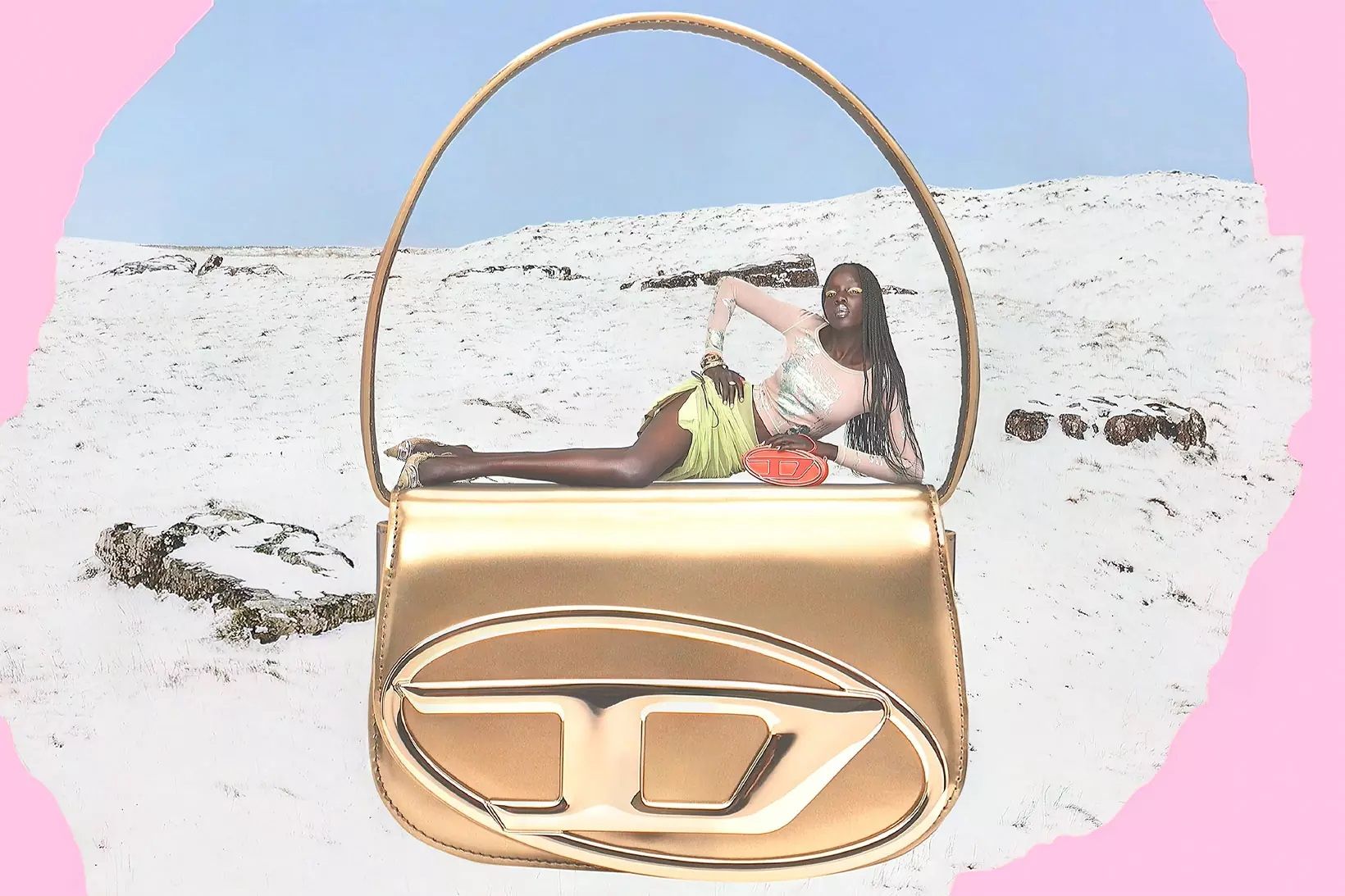 Diesel and NTS will organise a 17-hour rave in London.