READ IN: Español
As if it were July 13, 1985, today the music world unites to fight against the Coronavirus, making history again.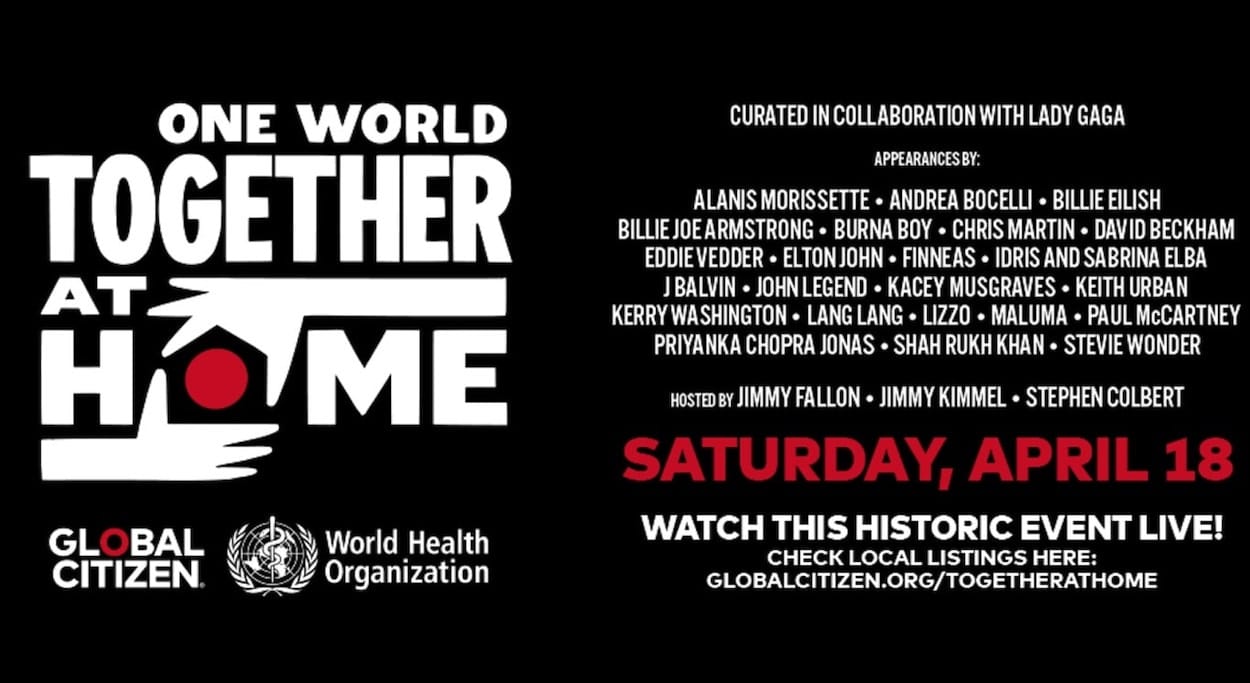 Live Aid was a historic concert, perhaps the most famous in the history of pop. The New York Times calculated the audience at the time: 1.5 billion viewers. It was broadcast in 72 countries. There were two simultaneous concerts, in London and Philadelphia, on July 13, 1985. Each group was not allowed to exceed 18 minutes of performance time. The greatest rock stars of the day performed. Queen's concert (they scratched two minutes and played 20), which they say was one of the most transcendental in the history of rock, will be remembered forever. Everything was organized by Bob Geldof, leader of the group Boomtown Rats. It raised $100 million to fight hunger in Africa.
All this reminder comes to mind because this Saturday is One World: Together at Home, the one that has been called the Live Aid of the times of the coronavirus. The role of Bob Geldof is played by Lady Gaga, who was the main driving force. The singer took the agenda and added pop greats from all eras, from the young Billie Eilish (18) to the veteran Paul McCartney (77), who was already on Live Aid in 1985.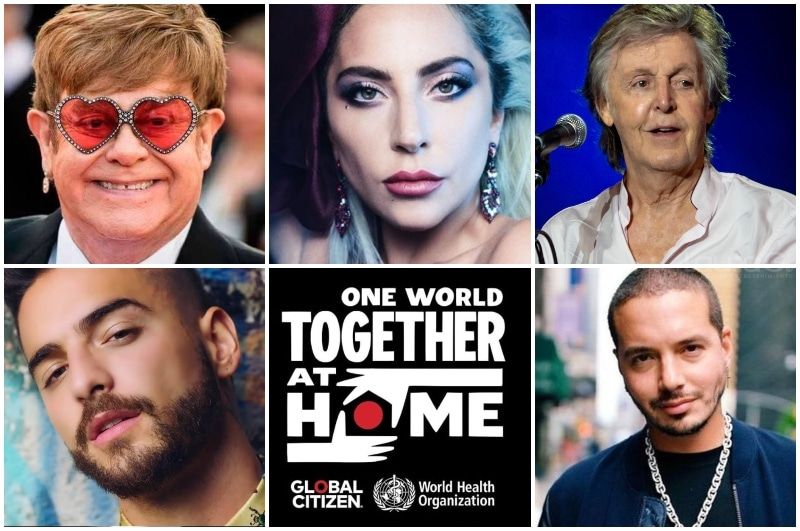 Lady Gaga has been supported by the international organization Global Citizen and collaborates with the World Health Organization. The aim is to raise funds to fight the pandemic and an appeal is made to philanthropists, businesses and governments to contribute money.
All the information here.
Who plays? The artists will connect from their homes and their performances will be brief and mostly in acoustic format.
The list is long:
Paul McCartney
Rolling Stones
Chris Martin
Billie Eilish
Stevie Wonder
Taylor Swift
Usher
The Killers
Christine & The Queens
Pharrell Williams
Jennifer Lopez
Andrea Bocelli
J Balvin
Lizzo
John Legend
Elton John
Billie Joe Armstrong
Eddie Vedder
Alicia Keys
Sam Smith
Maluma
Ricky Martin
Becky G
Adam Lambert
Annie Lennox
Billy Ray Cyrus
Black Coffee
Camila Cabello
Celine Dion
Common
Jack Johnson
Juanes
Keith Urban
Kesha
Lady Antebellum
Lang Lang
LL Cool J
Luis Fonsi
Michael Bublé
Sherly Crow
Zucchero
–
Via: El País