READ IN: Español
Paula's Ibiza Eau de Toilette is a fragrance designed to free the senses and evoke the euphoria of an Ibiza vacation at any time.
Launched in 2020 and now back for another summer season, the EDT is a universal fragrance for men and women that adds a sensual, olfactory dimension to LOEWE's annual Paula's Ibiza capsule collection of ready-to-wear, bags and accessories; a range that is designed to bring the relaxed spirit of the Balearic beach into everyday life.
Created in collaboration between LOEWE's creative director, Jonathan Anderson, and in-house perfumer, Nuria Cruelles, with this fragrance the beach becomes both a place and an attitude. Evoking escape and joy through the senses, Paula's Ibiza EDT initiates a liberating and memorable journey.
"We created the perfume to encapsulate the bohemian and irreverent spirit of Paula's Ibiza, where naturalness and optimism go hand in hand" says J. Anderson.
The composition combines tropical top notes of coconut water, bright green galbanum and Madagascar mandarin oil with heart notes of reflowered wood, sand lily and frangipane; base notes of vanilla absolute, Sulawesi patchouli oil and warm ambergris. It is a fragrance imbued with spontaneity, hedonism and carefree spirit: bottled escapism.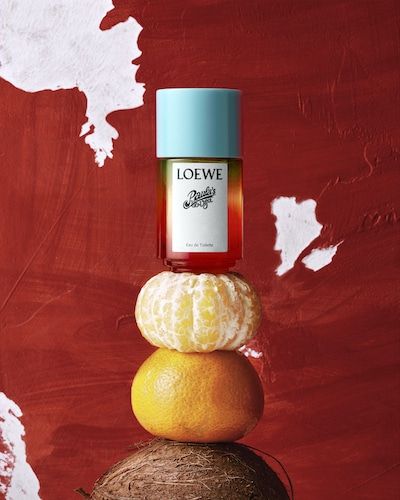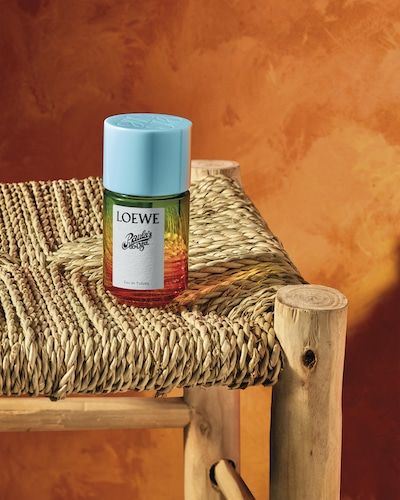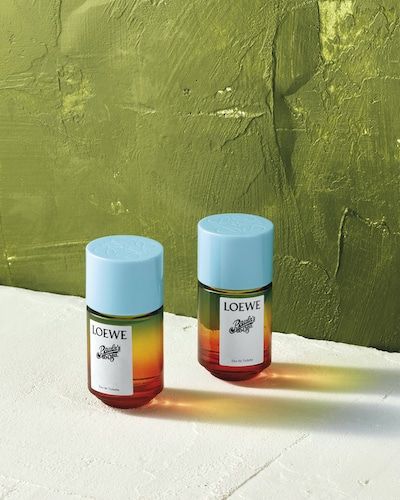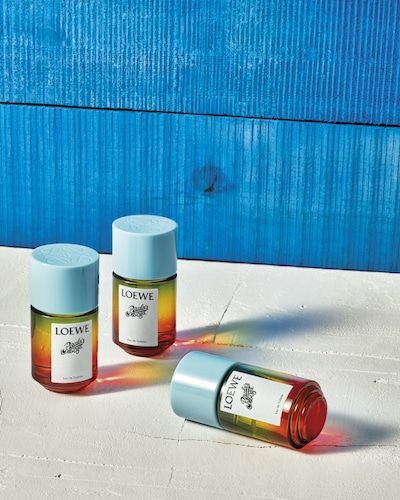 The bottle itself exalts the sense of hedonism: a degraded cylinder in the colors of the rainbow; with a bright sky blue cap suggesting the slippery feel of fingers soaked in sunscreen. Inside a box adorned with an archival print designed by the original owners of Paula's Ibiza boutique, Armin Heinemann and Stuart Rudnick; mermaids frolicking with seahorses and swimming among seaweed and scarlet coral reefs.
The campaign stills and film, themed "Locomia" and shot by longtime LOEWE collaborator Gray Sorrenti with models Mona Tougaard and Fernando Lindez intertwined against a white background, are joined by still lifes of fruits and vegetables handmade in papier-mâché; pieces inspired by Mexican folk art arranged in the characteristic stacked compositions of photographer Nacho Alegre.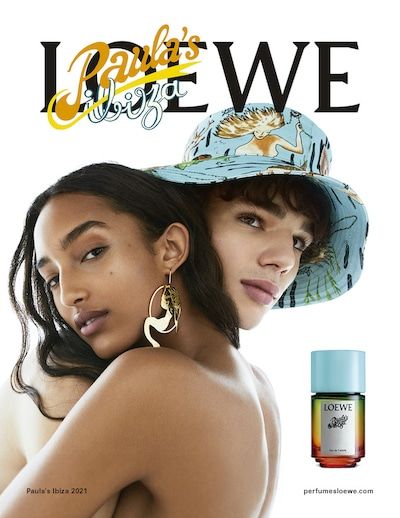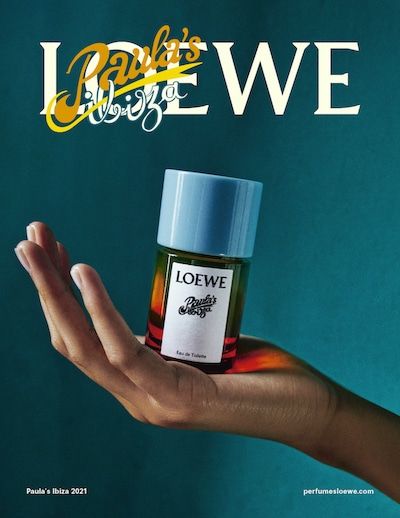 In retail outlets, to celebrate the seasonal return of Paula's Ibiza, window displays are dressed with handmade animal busts by Spanish esparto artisan, Javier S. Medina, in reference to the highly artisanal nature of the fragrance and the interior decorations that adorn Ibizan fincas.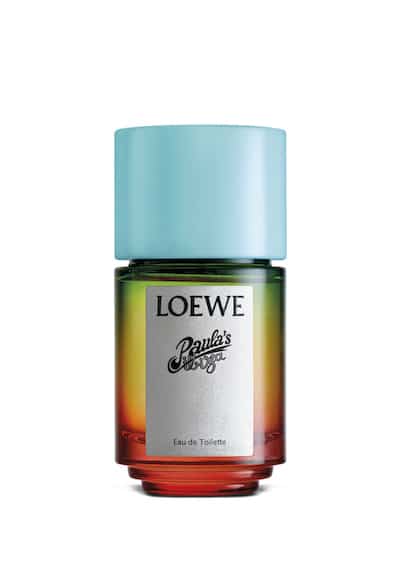 As an olfactory accessory to the joyful styles of Paula's Ibiza ready-to-wear collection, Paula's Ibiza EDT is sunny, irreverent and eternally optimistic; with a simple message: that your mind can always travel, transported by your senses.