READ IN: Español
Loewe has presented a new collection of accessories that pays tribute to the most traditional craft techniques. In addition, the capsule has been presented along with a series of decorative clay pots and will be available at Sotheby's auction on May 12.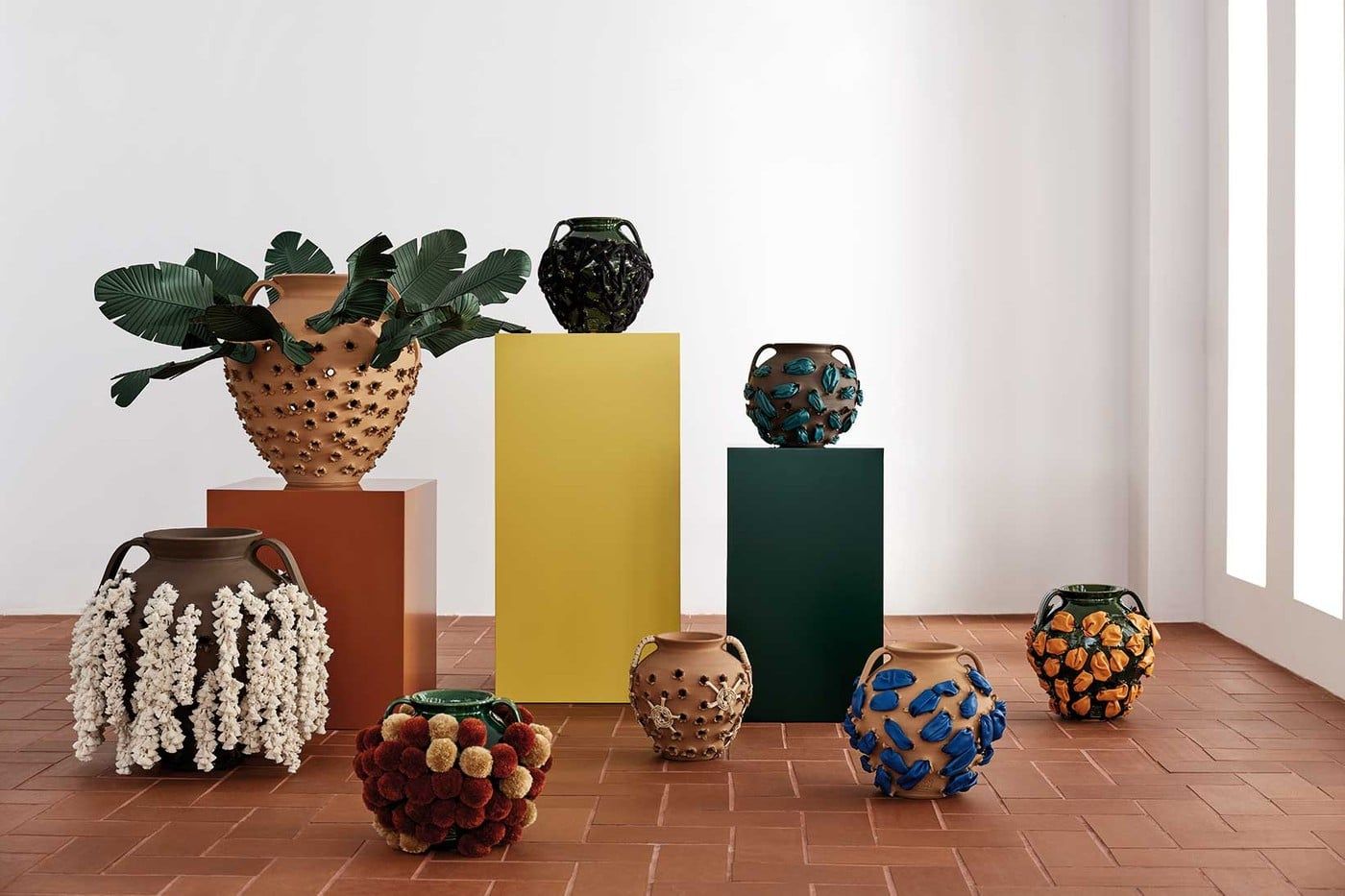 The Spanish luxury brand has joined synergies with the British auction house Sotheby's to create "Waves", a new collection of handcrafted objects ranging from braided leather baskets and accessories to the popular original chestnut roasters from Galicia. In this way, Loewe reinforces its commitment to craftsmanship through techniques such as weaving and pottery.
Among its accessories, the classic Balloon bag stands out, this time embellished with leftover materials. And also the Elephant model, made from woven raffia. But undoubtedly, the main protagonist of the collection is the Galician chestnut roaster: a terracotta container that retains its functional holes, which now accommodate different weaving techniques.
Sotheby's will auction the seven chestnut roasters conceived by hand by master potter Antonio Pereira, reinterpreted by artists Arko (Japan), Min Chen (China) and Laia Arqueros (Spain). And these objects will be exhibited alongside Sotheby's May's exceptional Impressionist, modern and contemporary art pieces. Thus, Loewe becomes the first luxury fashion brand to work exclusively with this platform.
In addition, for this occasion Loewe gifted 84 toasters to artisans Idoia Cuesta and Belén Martínez, and to artisans from their own workshops. The result? A series of experimental toasters decorated with strips of fabric, ribbons, ropes, wool yarns and feathers.
Loewe's "Waves" collection will be available in the brand's physical and online stores from May 27.