READ IN: Español
The Maison presents five new designs of its Nomadic Objects to join its collection presented in an exhibition space specially designed for the occasion at the emblematic Garage Traversi in Milan. The new furniture and decorative objects designed by Atelier Oï, the Campana brothers and Raw Edges join the wide selection of pieces created over the last decade by 14 leading designers.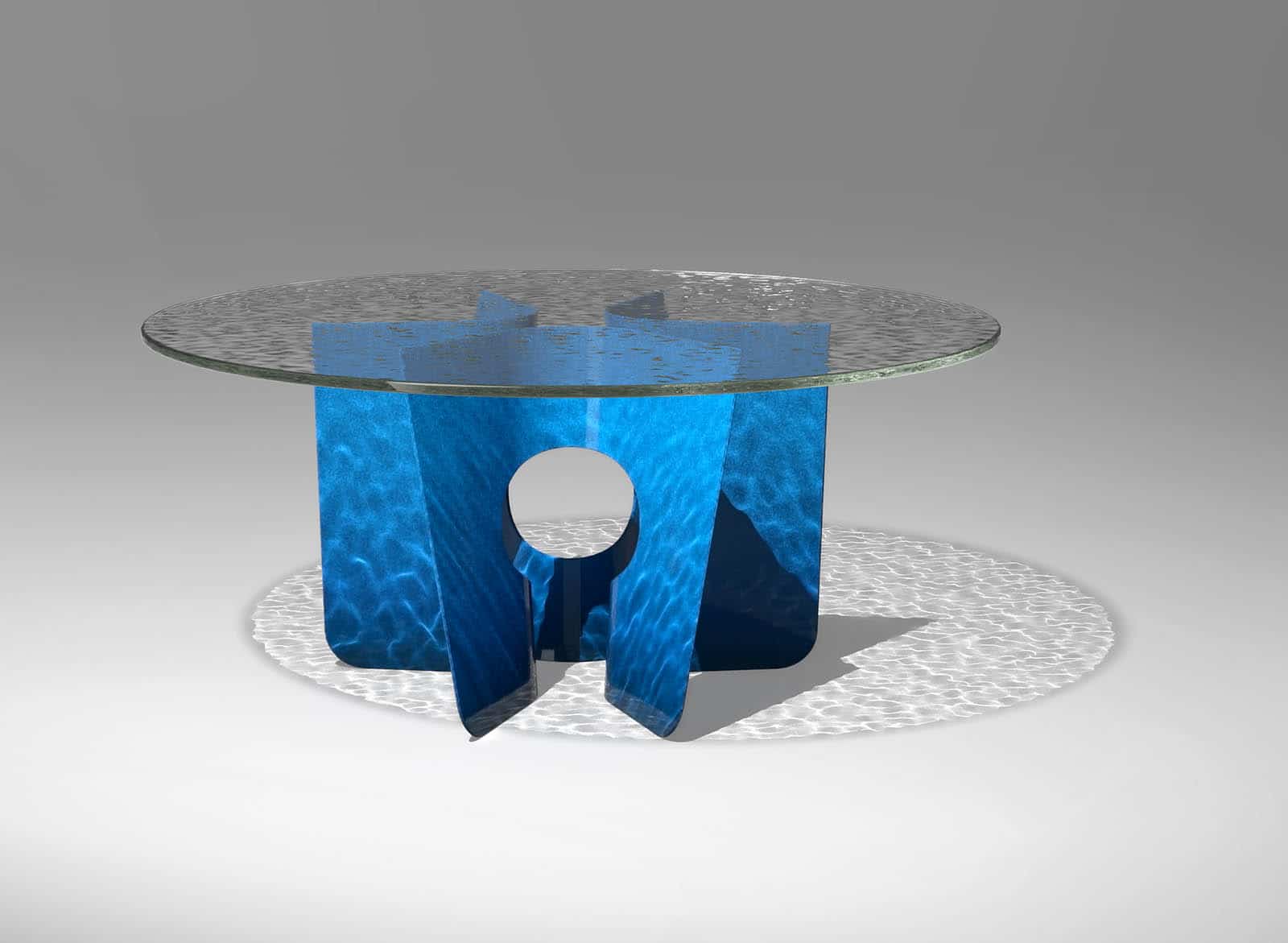 Since its creation in 2012, the collection has expanded to embrace the creations of an ever-growing list of renowned international designers: Patricia Urquiola, India Mahdavi, Fernando and Humberto Campana, Atelier Oï, Raw Edges, Atelier Biagetti, Zanellato/ Bortotto, Andrew Kudless, Tokujin Yoshioka, Frank Chou, Nendo, Damien Langlois-Meurinne, Barber & Osgerby and Marcel Wanders Studio.
Inspired by the "Art of Travelling" that the Maison has been demonstrating for more than 160 years, each piece in the Louis Vuitton Nomadic Objects collection is an expression of the unique combination of its designer's creativity and the incomparable savoir-faire of the French brand. The collection of ingenious and functional furniture and objects now comprises more than sixty pieces.
Five new Nomadic Objects are presented in Milan:
The Swiss design studio Atelier Oï, which has been creating Objets Nomades since they were launched ten years ago, presents three new pieces inspired by its now classic Belt Chair: the Belt Lounge Chair, the Belt Bar Stool and the Belt Side Lounger. All with a seat made of leather straps fastened with brass buckles reminiscent of those used on Louis Vuitton bags. The relaxing Belt Lounge Chair and the portable Belt Side Lounger have sleek metal and wood frames, and the taller Belt Bar Stool has a metal frame.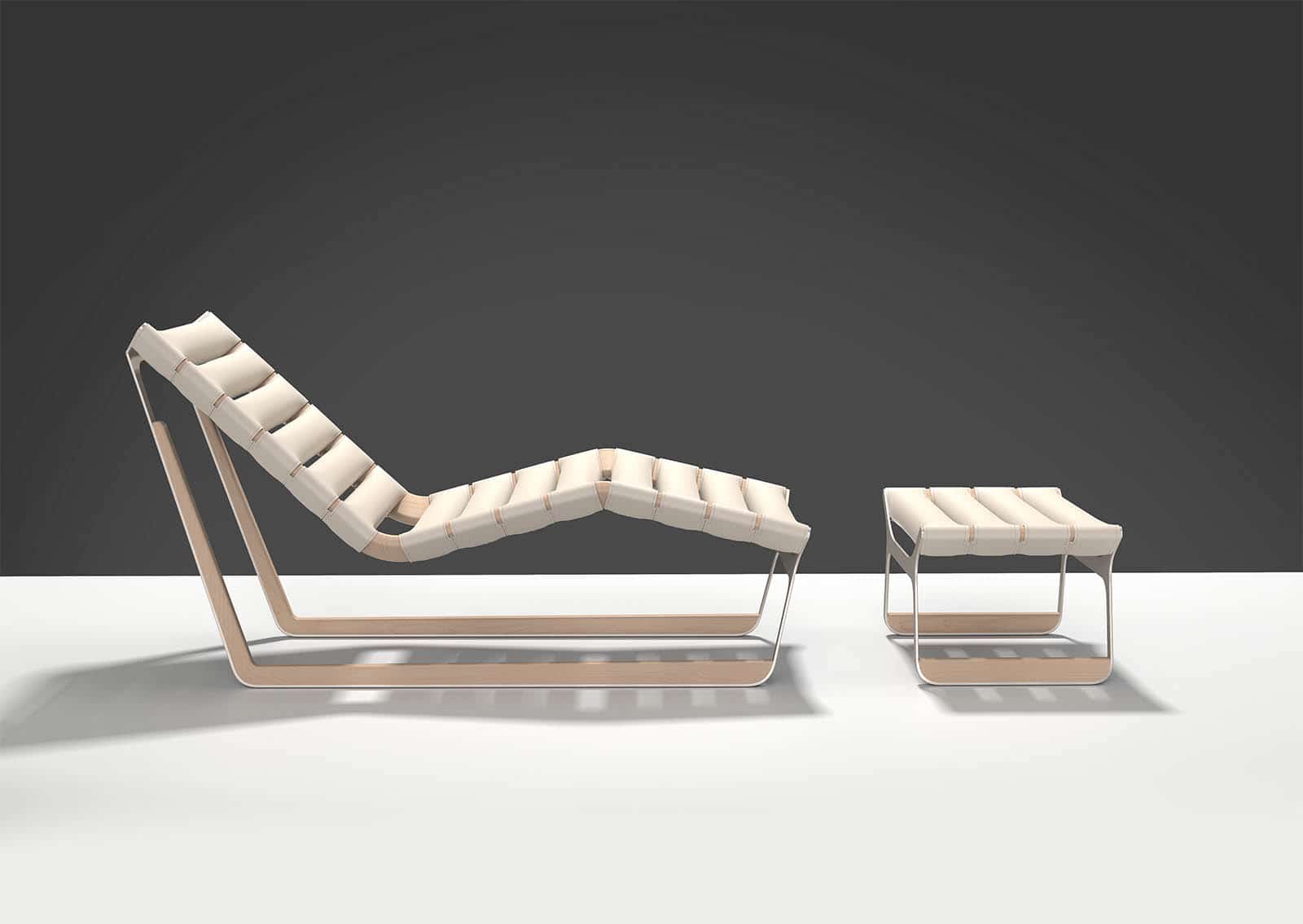 Joining the collection is a new four-seater version of the Campana brothers' Bomboca, the modular sofa named after the sweets served at weddings and children's parties in Brazil. Inspired in the shapes of clouds, it features eleven removable fabric-covered cushions arranged to fit into its rigid leather-covered shell.
The latest addition is the Raw Edges Cosmic Table in both indoor and outdoor versions. The table's ingenious 'infinite' carbon fibre base is covered in brightly coloured leather for the interior and treated with an enamel or antiqued metal finish for the exterior. Both versions are perfectly complemented by a beautifully crafted glass tabletop.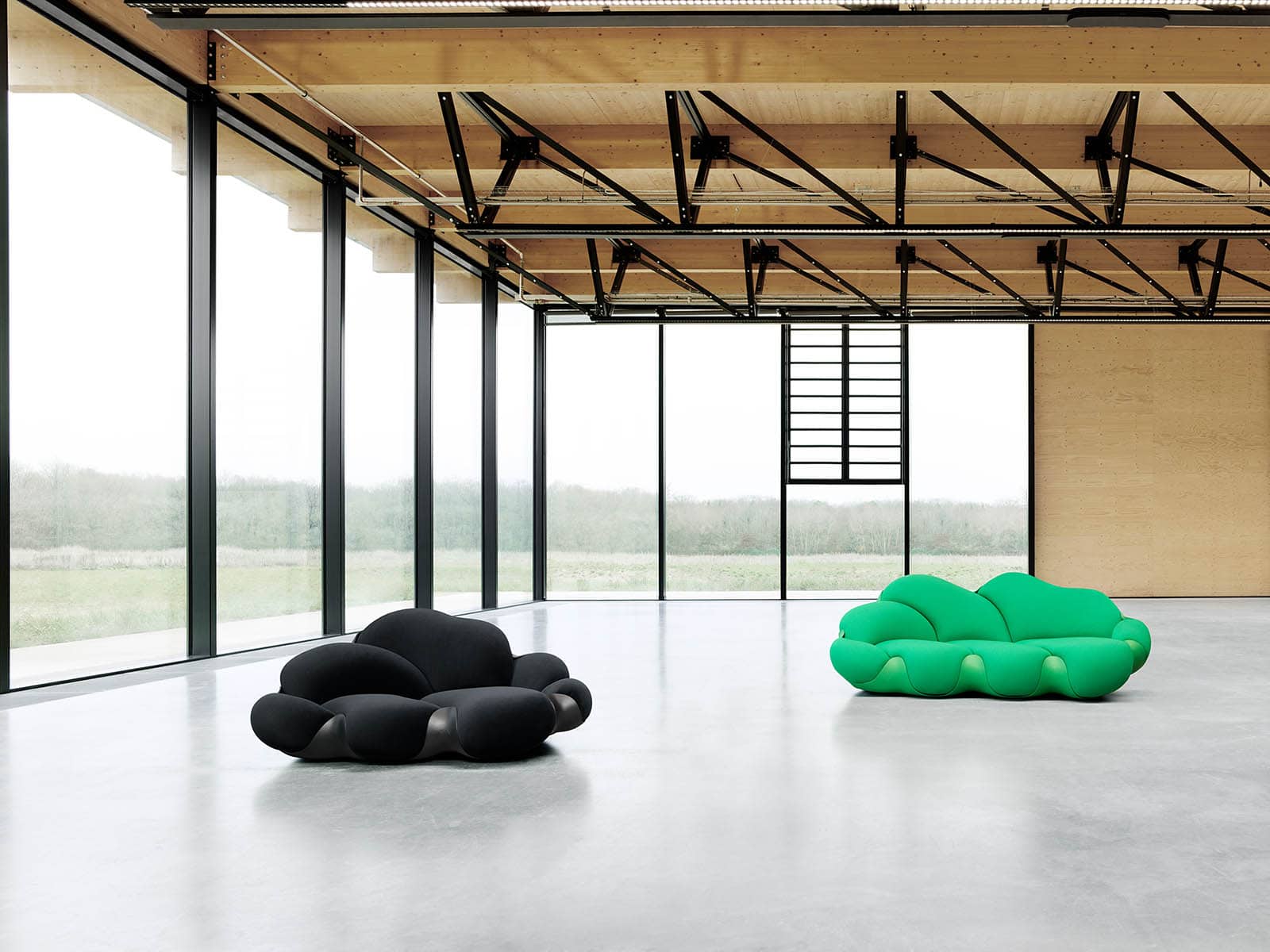 In addition, a wide selection of pieces from Louis Vuitton's Nomadic Objects collection is on display at Garage Traversi, an architectural landmark in Milan. Spread over two floors of the rationalist building and innovative garage originally designed by Giuseppe De Min in 1939, the exhibition will reveal the full breadth of invention, imagination and savoir-faire of Louis Vuitton's Objets Nomades collection.
Among the pieces on display are six objects making their European debut: the fluid sofa and armchair by Frank Chou; Avocado, the brightly coloured tapestry and Merengue, the fun pouf, both by the Campana brothers; the surprisingly beautiful petal-shaped chair by Marcel Wanders Studio and the elegant Totem Lumineux in Murano glass by Louis Vuitton Studio.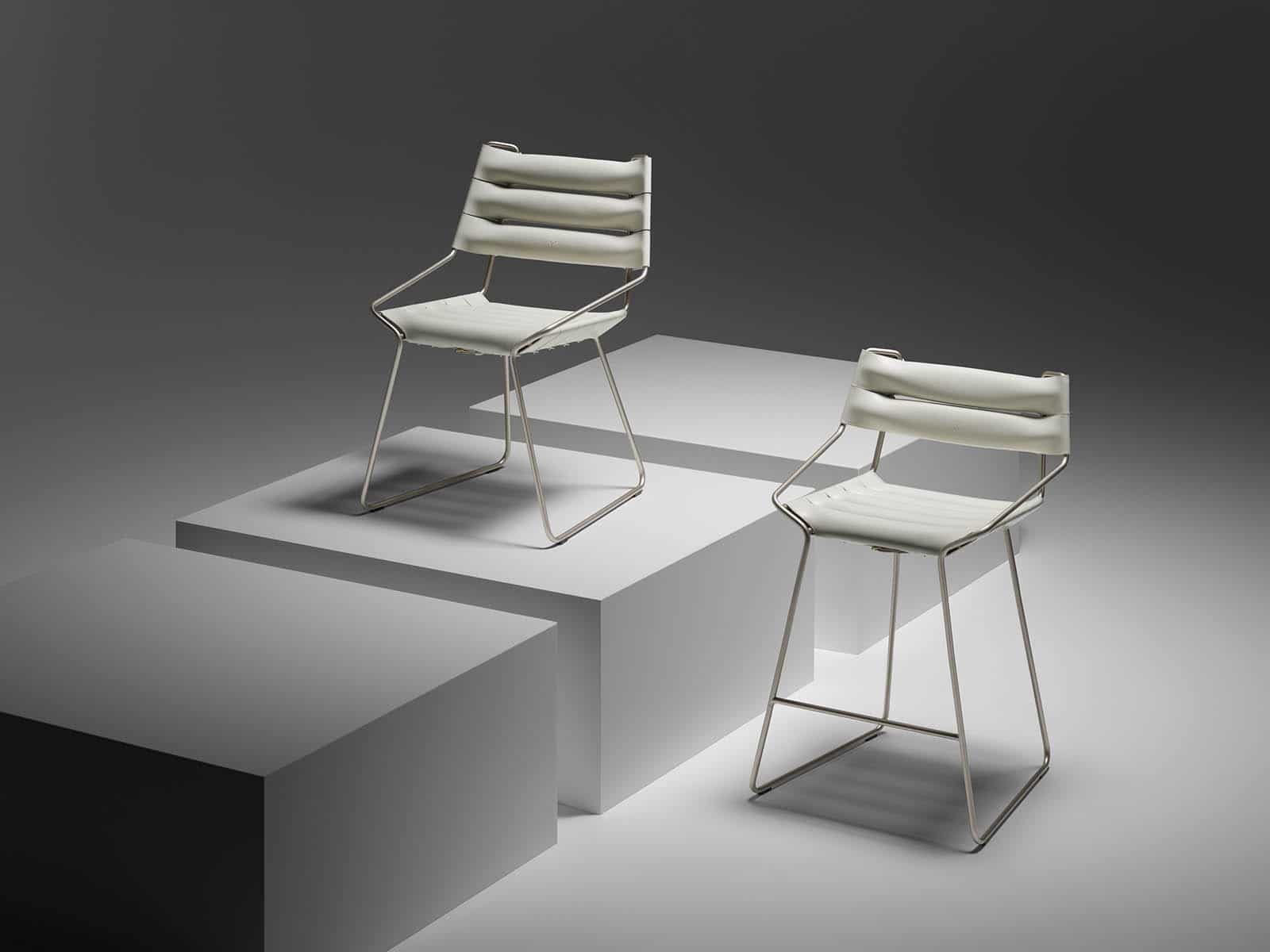 To continue the celebration, Louis Vuitton has set up a series of press and flower kiosks in the centre of Milan, where Atelier Oï's charming Origami leather flowers will be on display and titles from the Maison's travel book collection will be on sale.
Finally, Louis Vuitton's presence in Milan will conclude with an exhibition of this year's nomadic architecture. Following Charlotte Perriand's La Maison au bord de l'eau (2015), Matti Suuronen's Futuro House (2017), George Candilis' Hexacube (2018) and Shigeru Ban's Paper Temporary Studio (2019), this year the Maison is bringing to Milan the Nova House, a striking ovoid-shaped "habitable capsule" with a steel frame clad in 180 custom-made aluminium alloy strips, which was designed in 1972 by architects Michel Hudrisier and M. Roma for Studio Rochel. The building, which brings together two bedrooms, living room, kitchen and bathroom in its 45 m2, will be on display during the Salone del Mobile, from 7 to 12 June, in Milan's Piazza San Babila.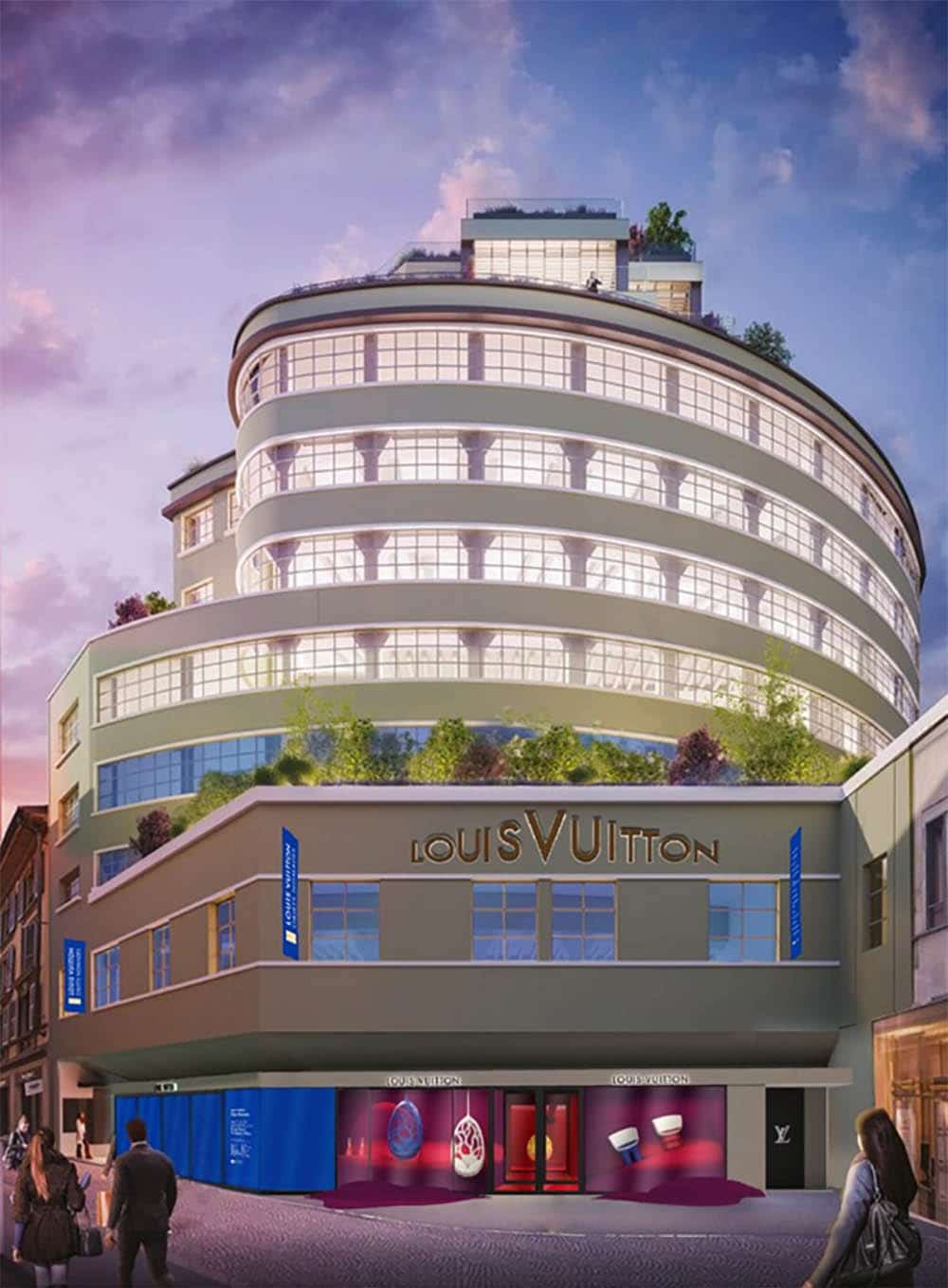 The Louis Vuitton Nomadic Objects exhibition will be open at Garage Traversi, via Bagutta 2, 20121, Milan, on 7 June from 14:00 to 18:00 and from 8 to 12 June from 10:00 to 20:00.