READ IN: Español
After debuting as artistic director of Louis Vuitton for men in the SS19 collection, Virgil Abloh presents his second proposal for the French house. This time his reference was Michael Jackson.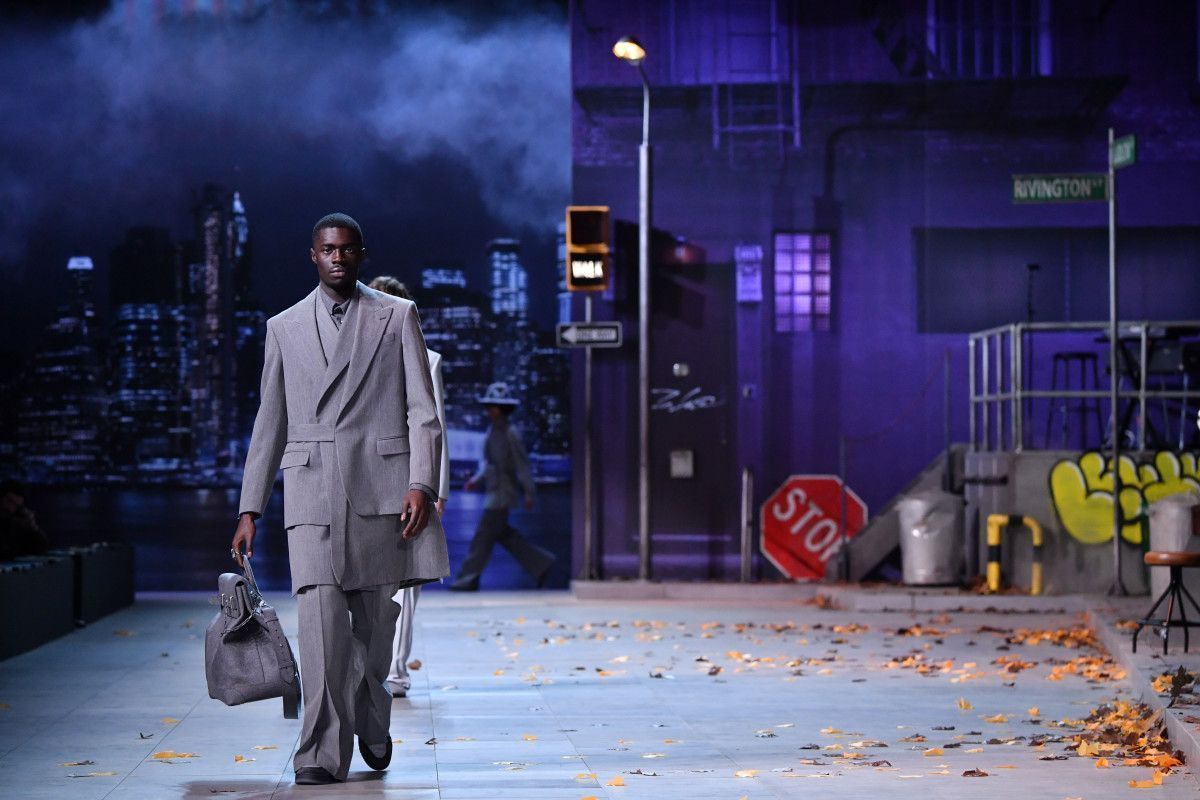 The Kanye Westex creative consultant entered the luxury firm creating the fetish piece of the year: the famous spangle bib that Timothee Chameletewore at the Golden Globes was one of Virgil Abloh's first pieces for Louis Vuitton Man. For the collection FW19, the designer made it clear that the brand breaks with the classic without ever losing the elegance that characterizes it.
Louis Vuitton FW19 reaffirms its hybrid identity combining classic and formal garments with sportswear. All inspired by the great Michael Jackson (even the invitation that was the artist's classic diamond glove). The monochromatic suits where the superposition have burst onto the catwalk to later give way to quilted garments with sporty airs. The collection adopts mostly neutral colors, interrupted especially by futuristic-looking details in purple and silver garments or neon bags – the new generation in terms of accessories after the iridescent maxibags of the French house.
The vest again has its presence on the catwalk. Interestingly, the proposal has included a variety of gloves that make us evoke the post of the designer on Instagram where he announced his showat Fashion Week. The prints have not been missing either, without shrillness or excesses, highlighting the flags and a more naif pattern that replaces the flowers that reigned in the looks of last spring.
Louis Vuitton FW19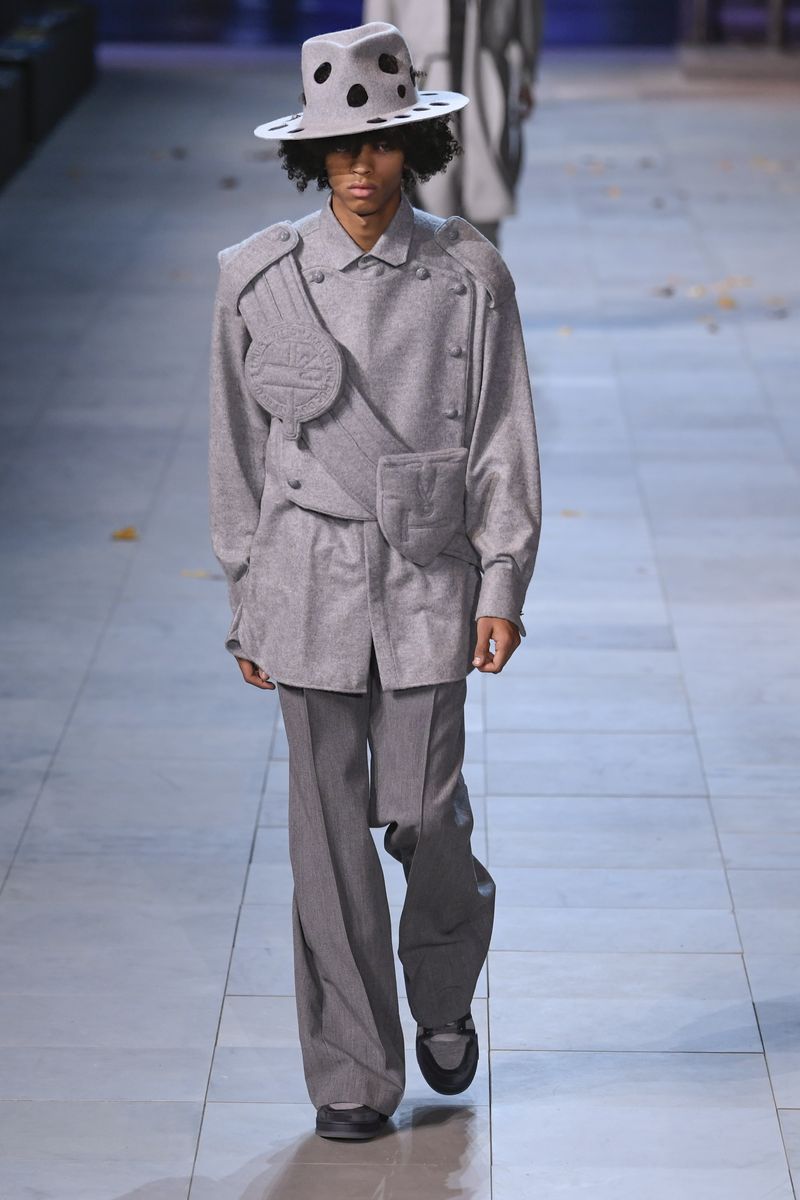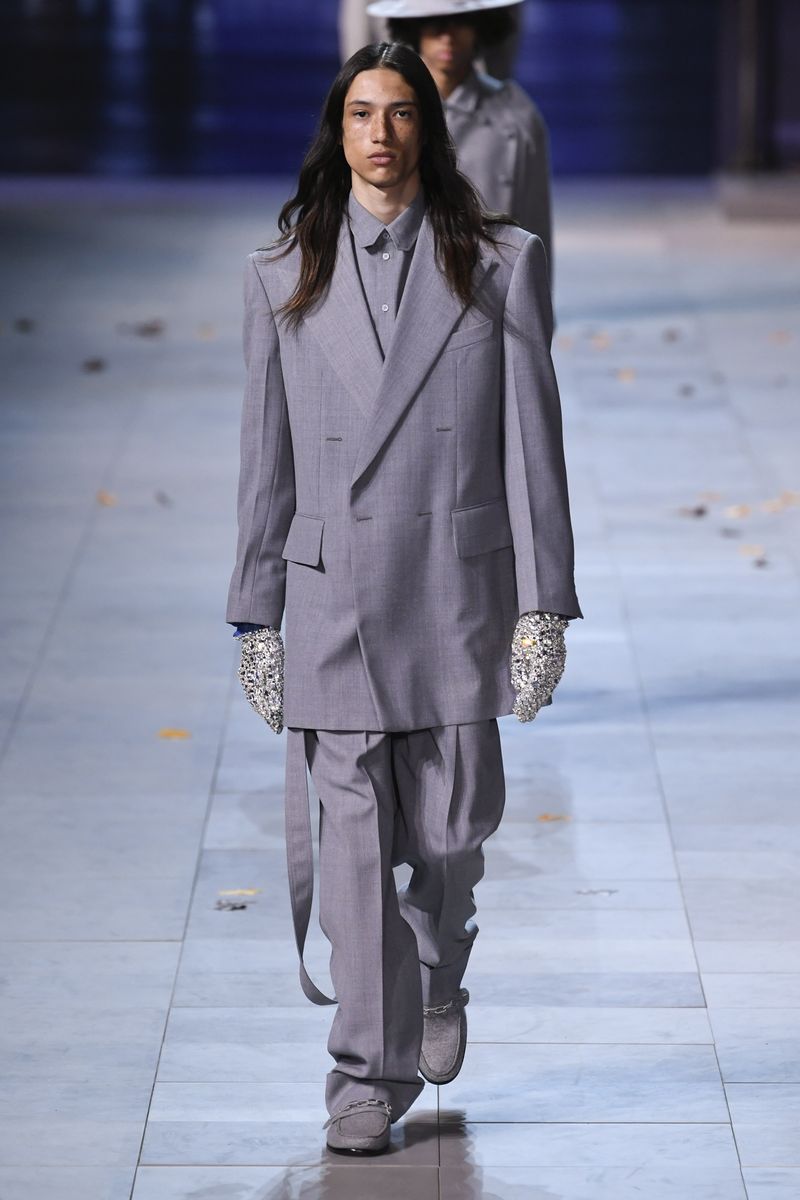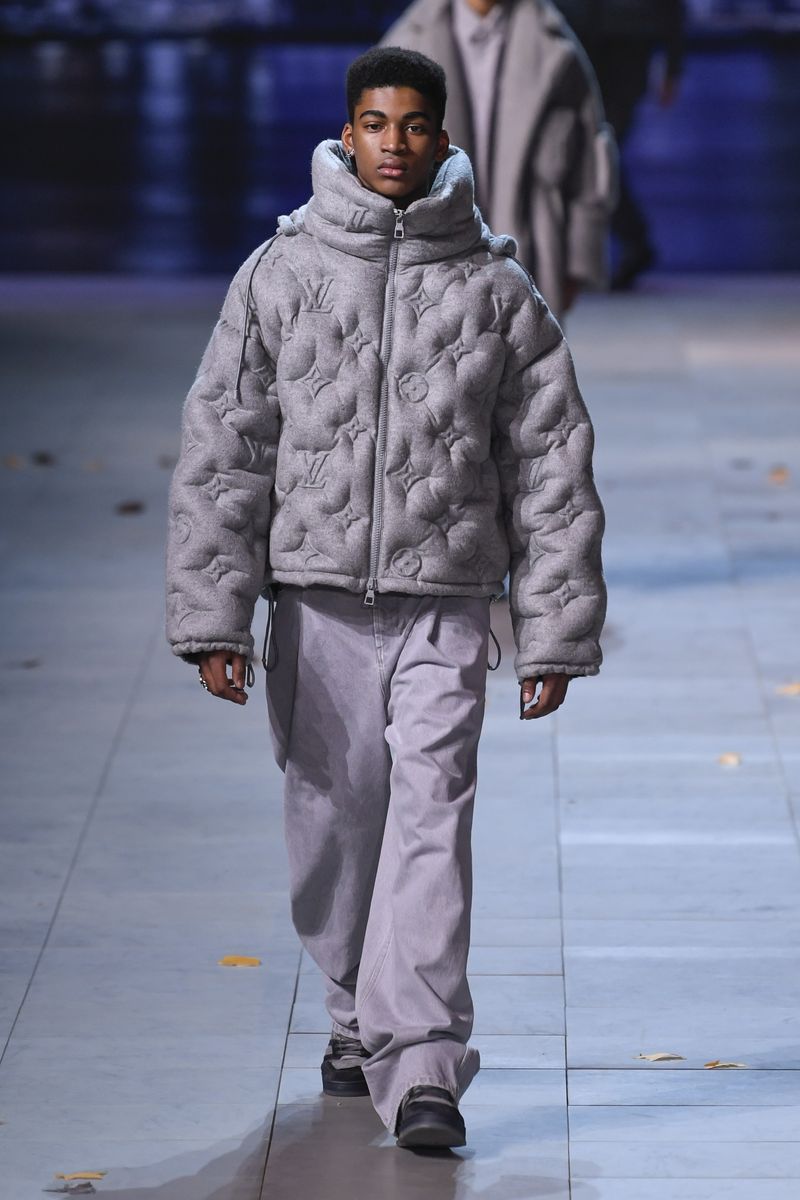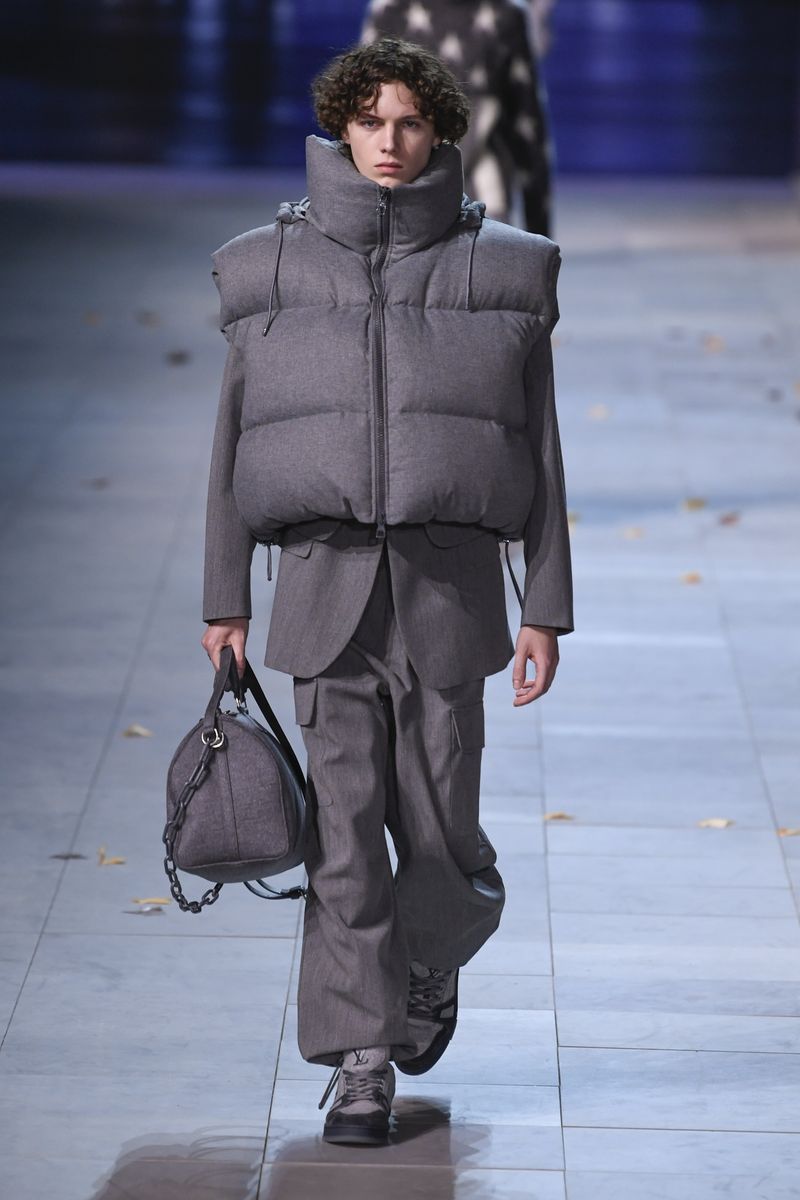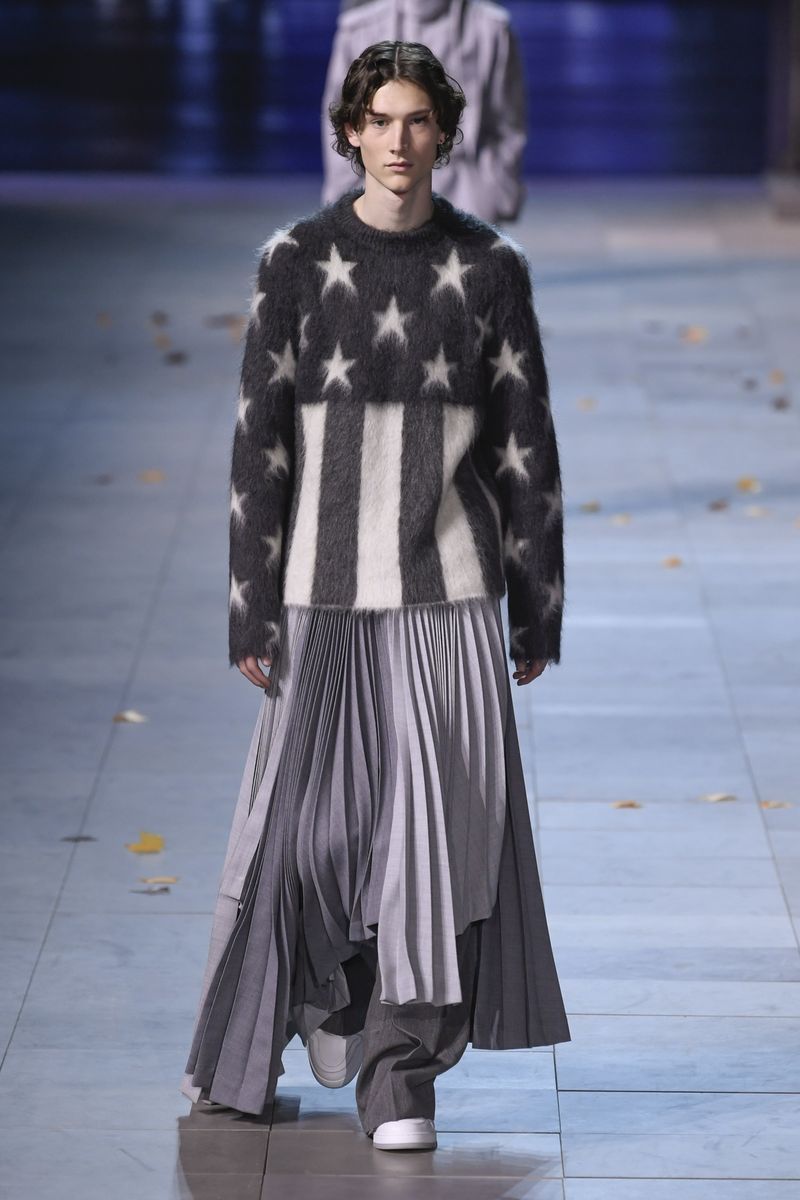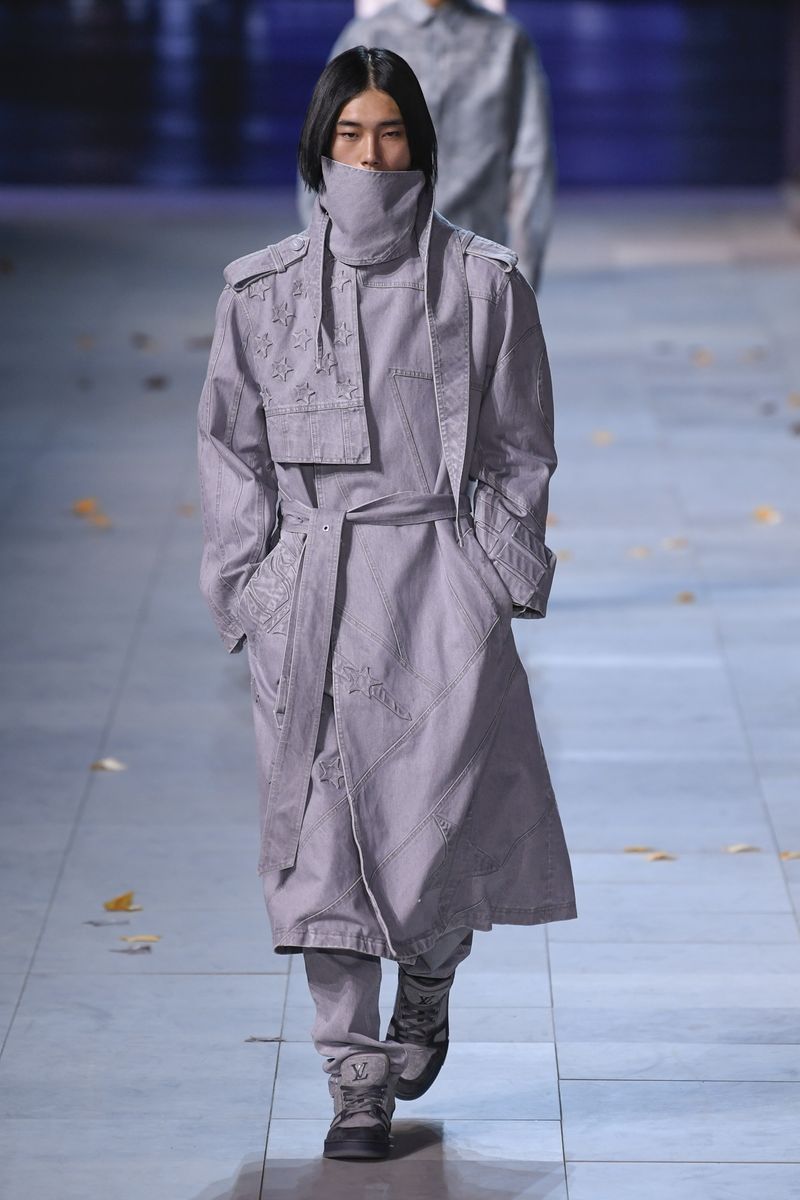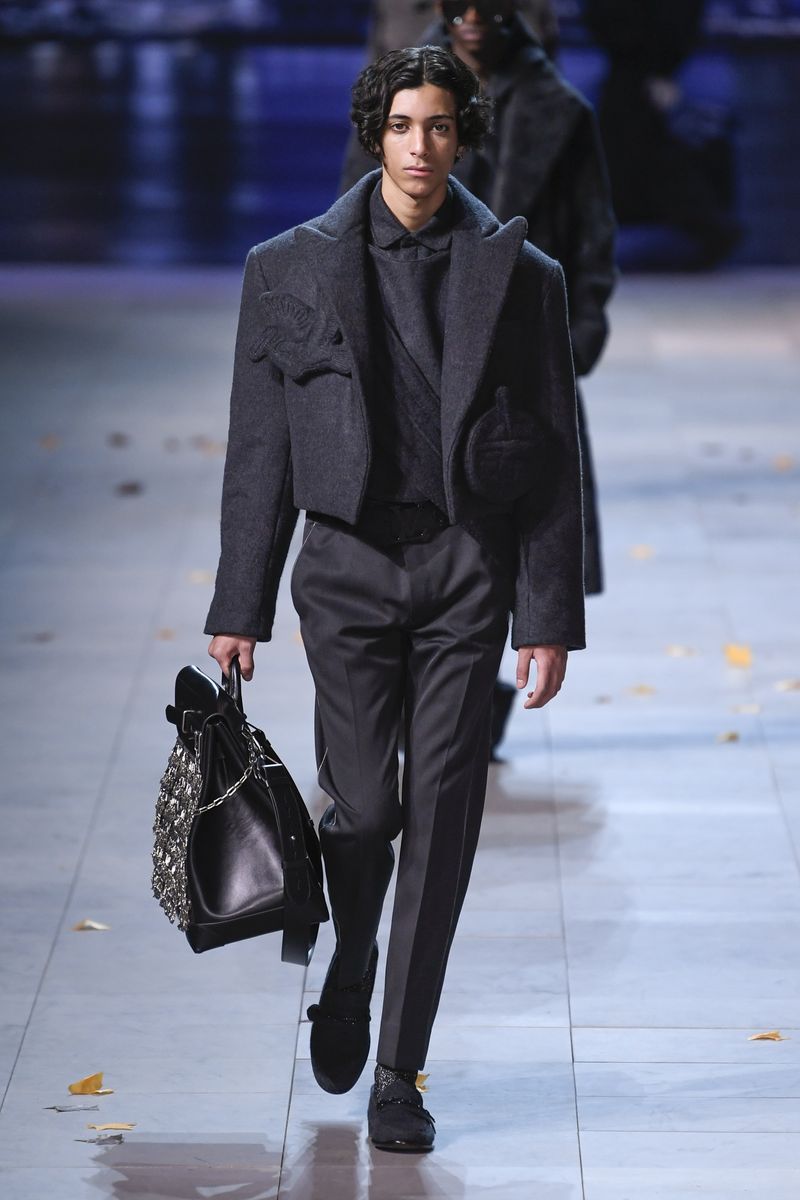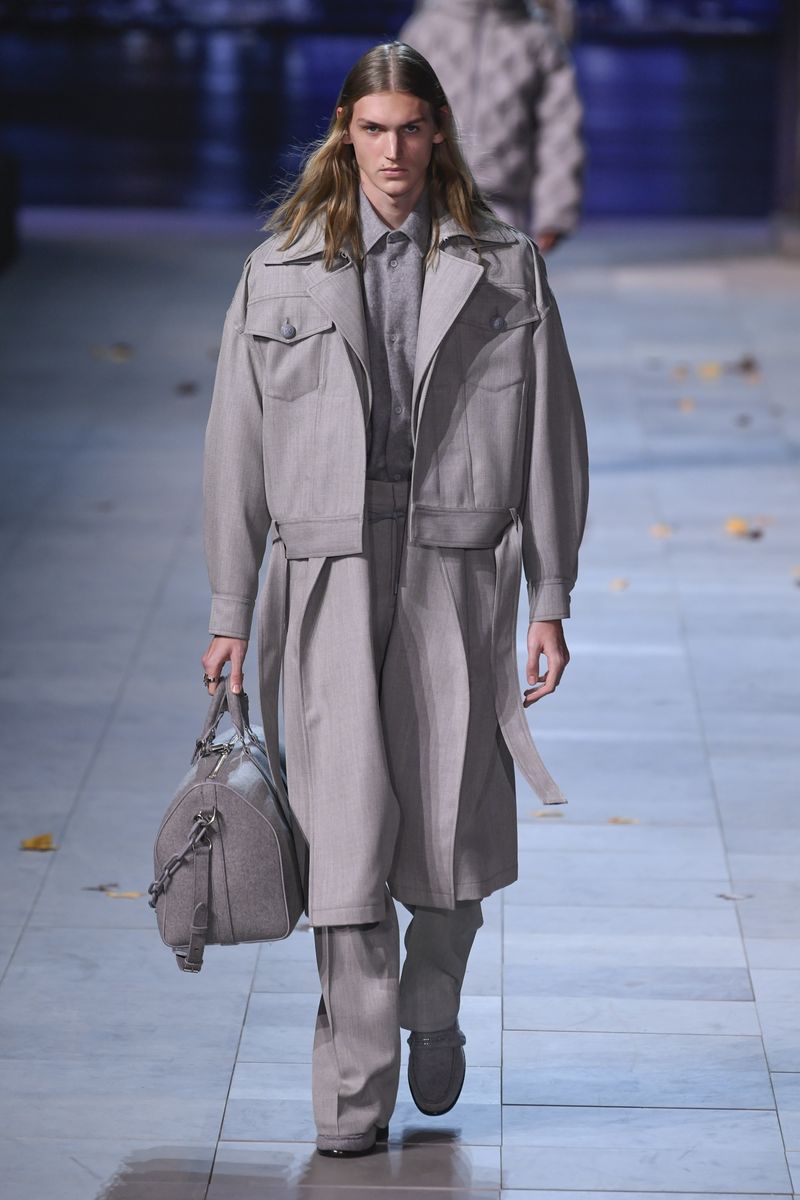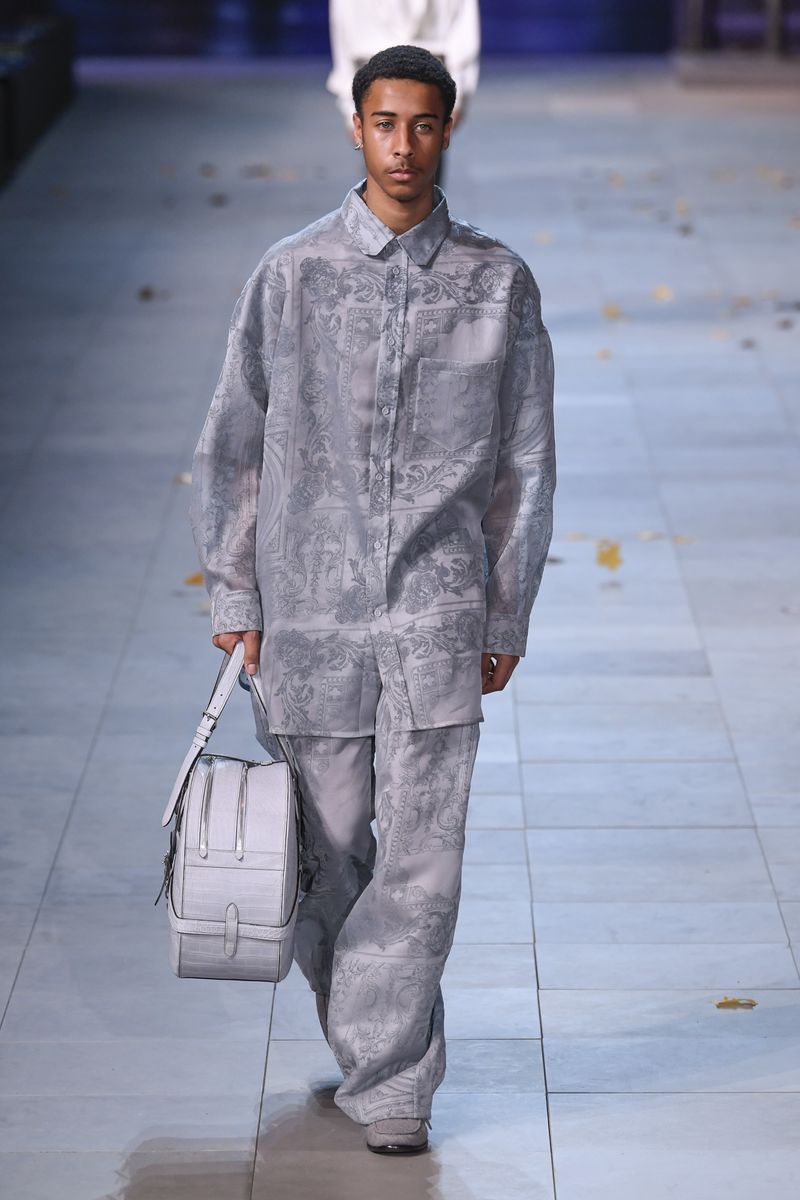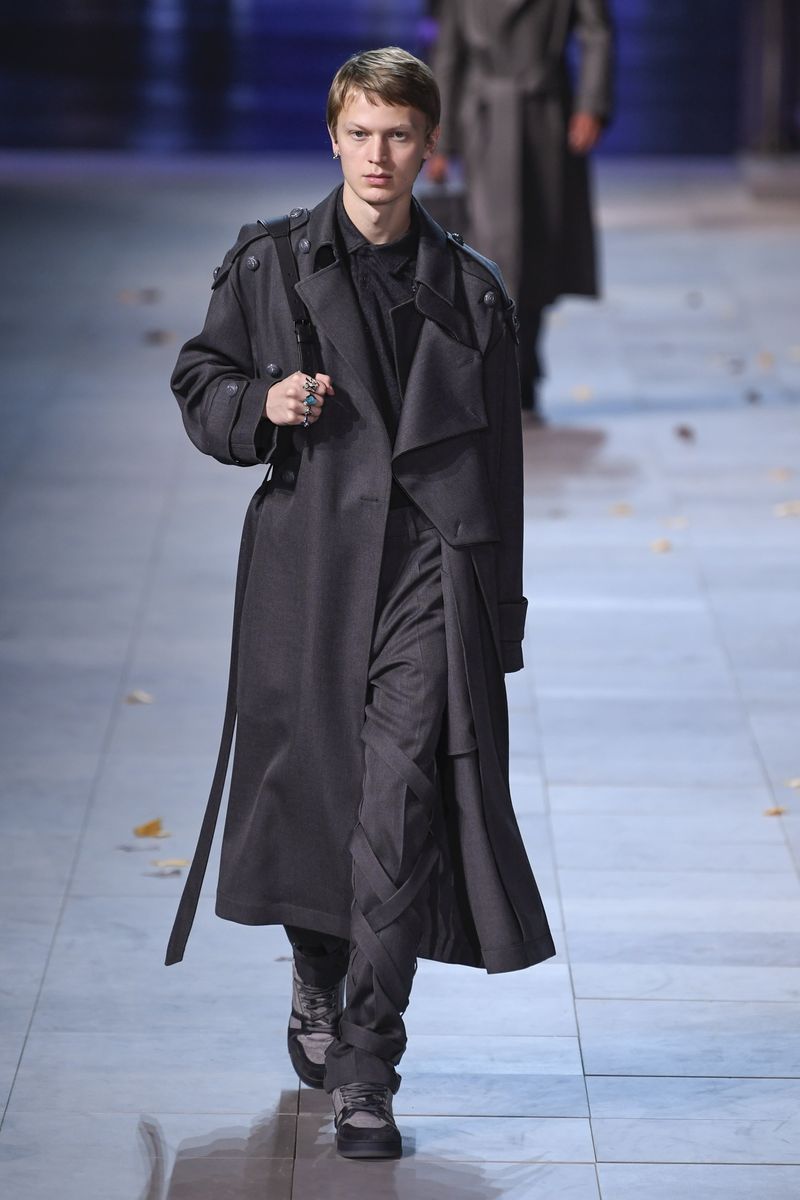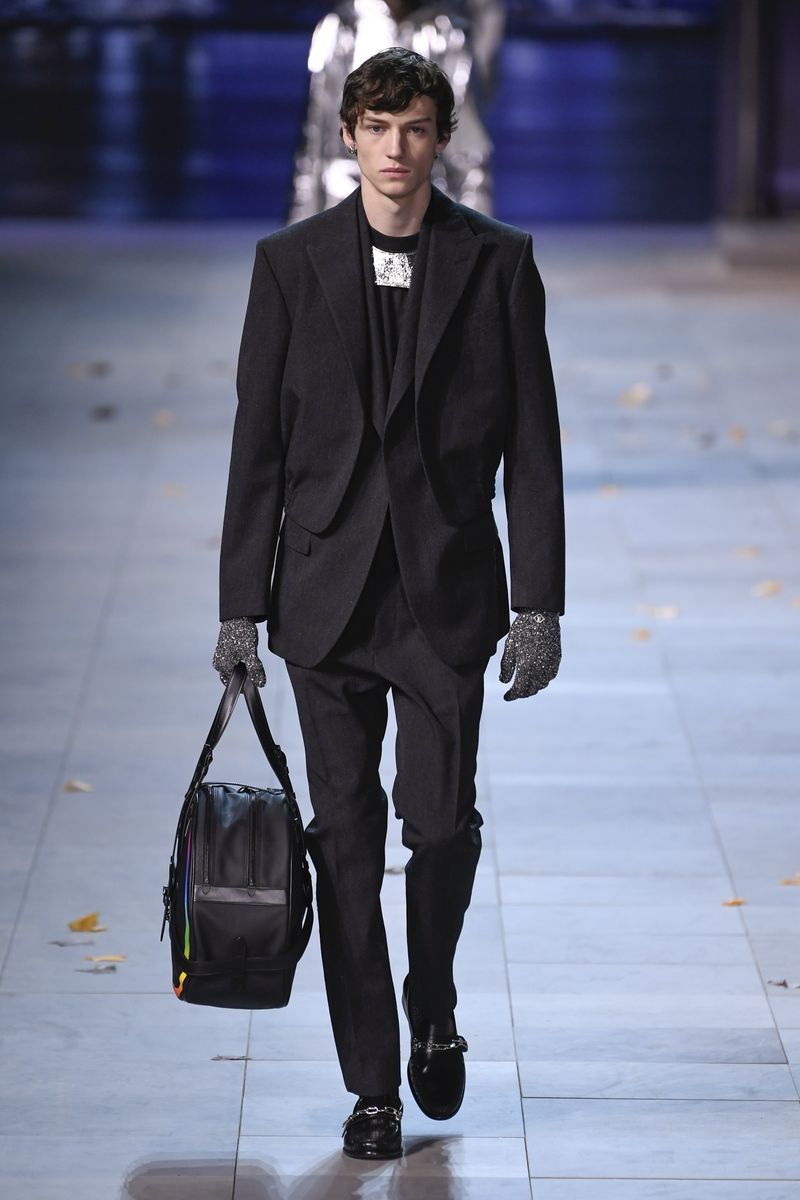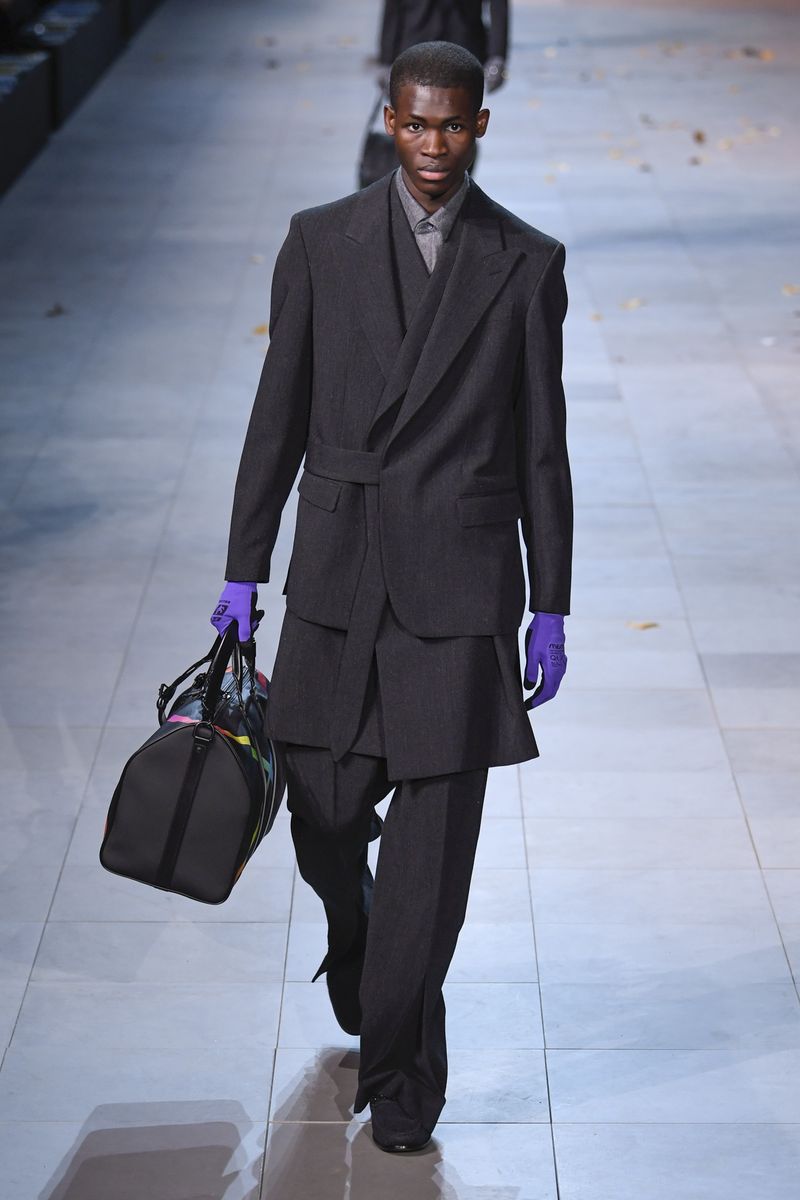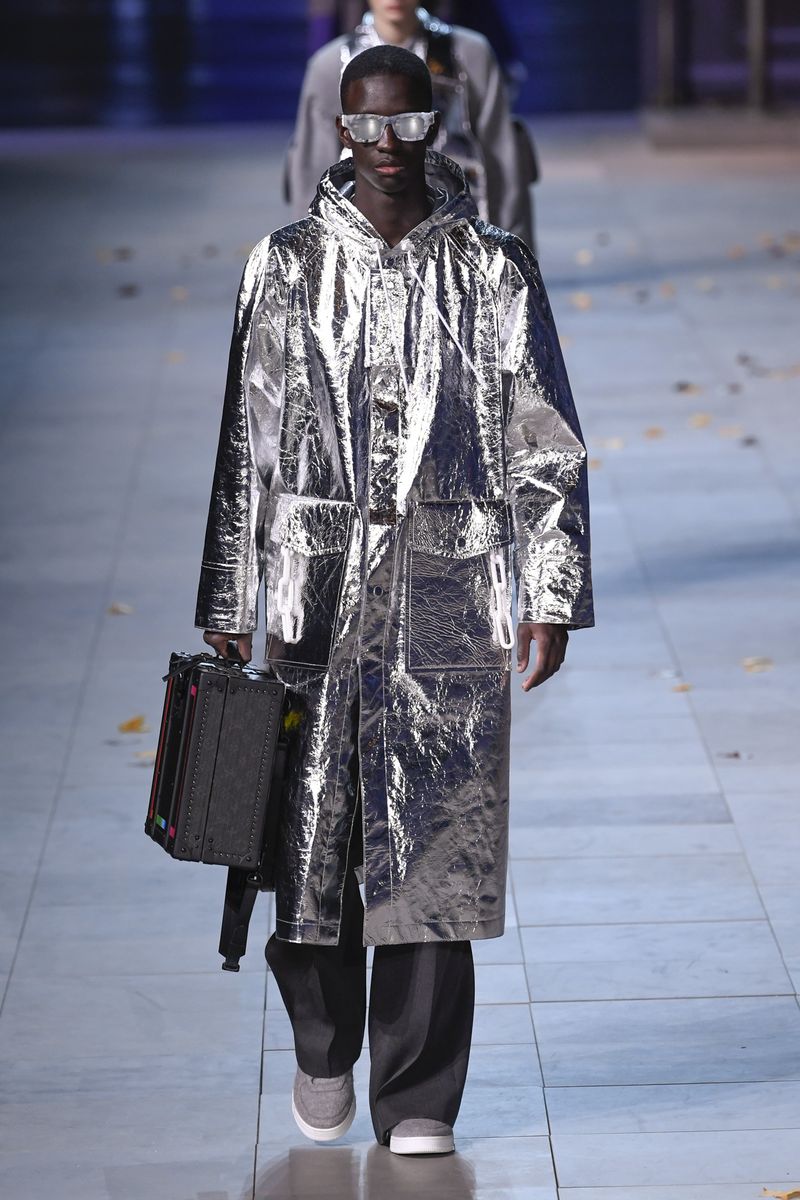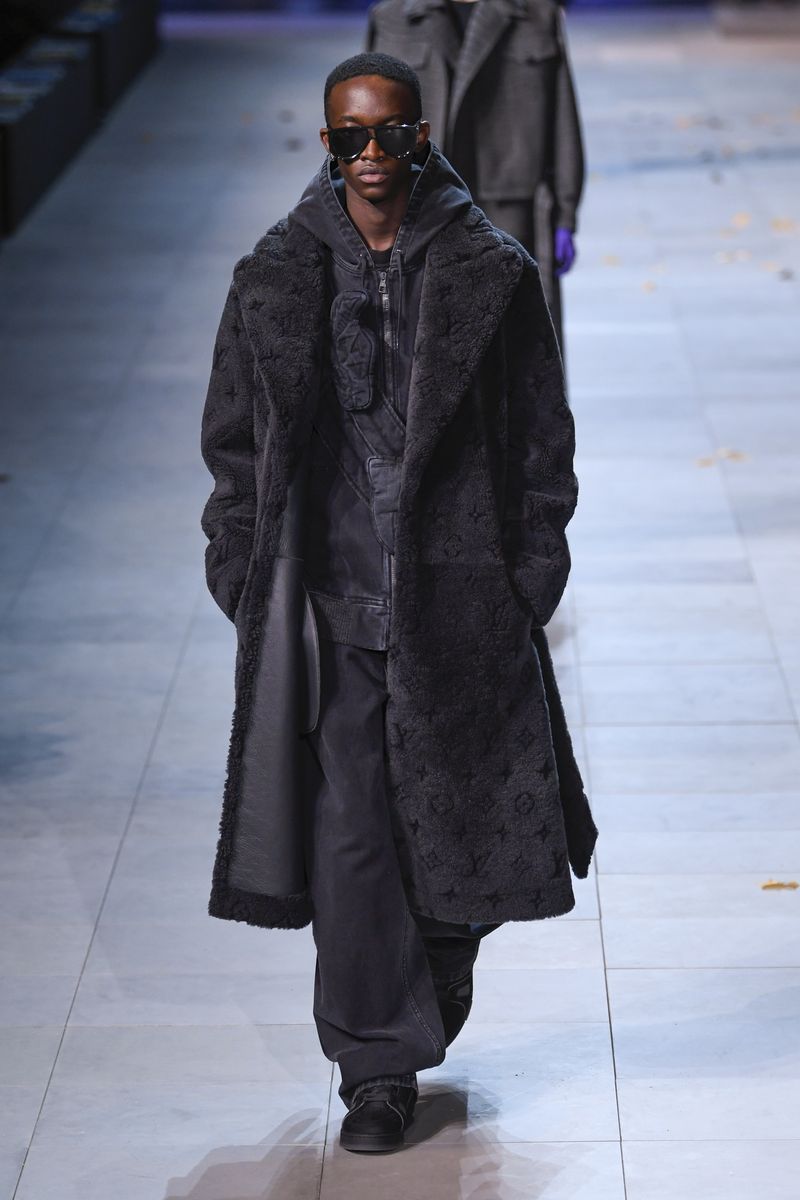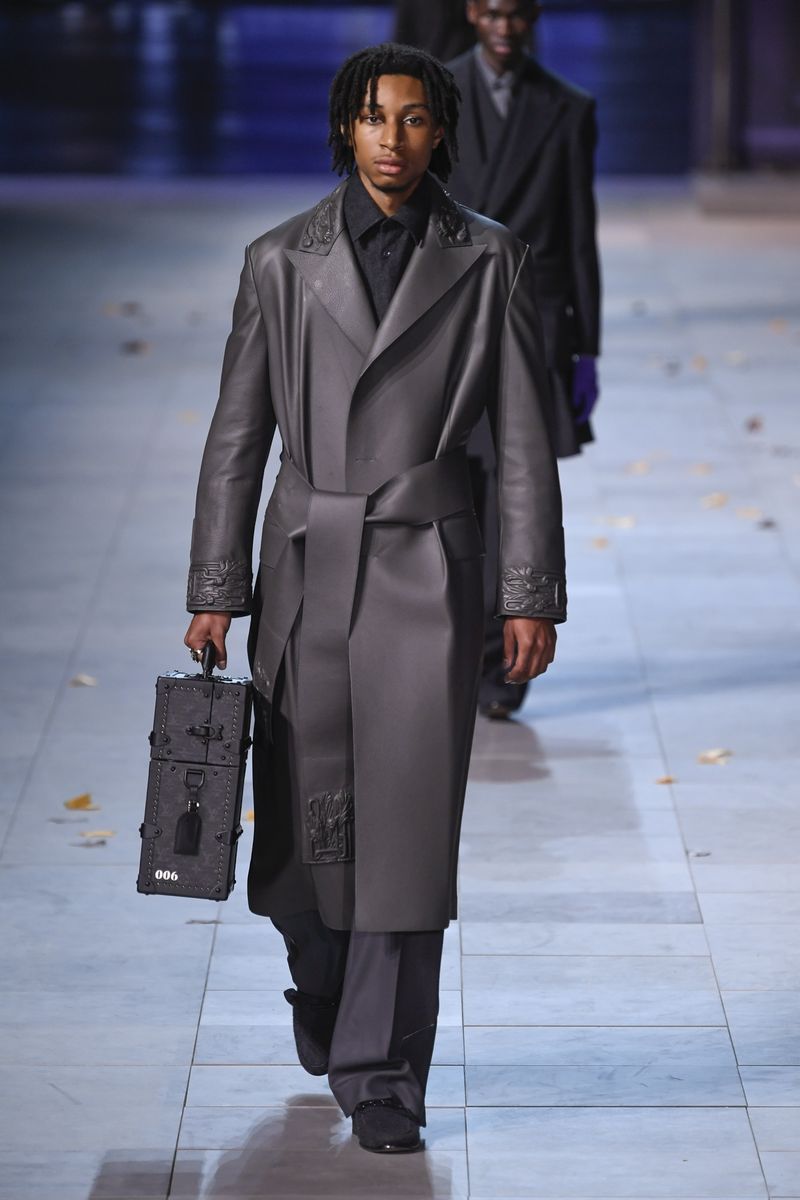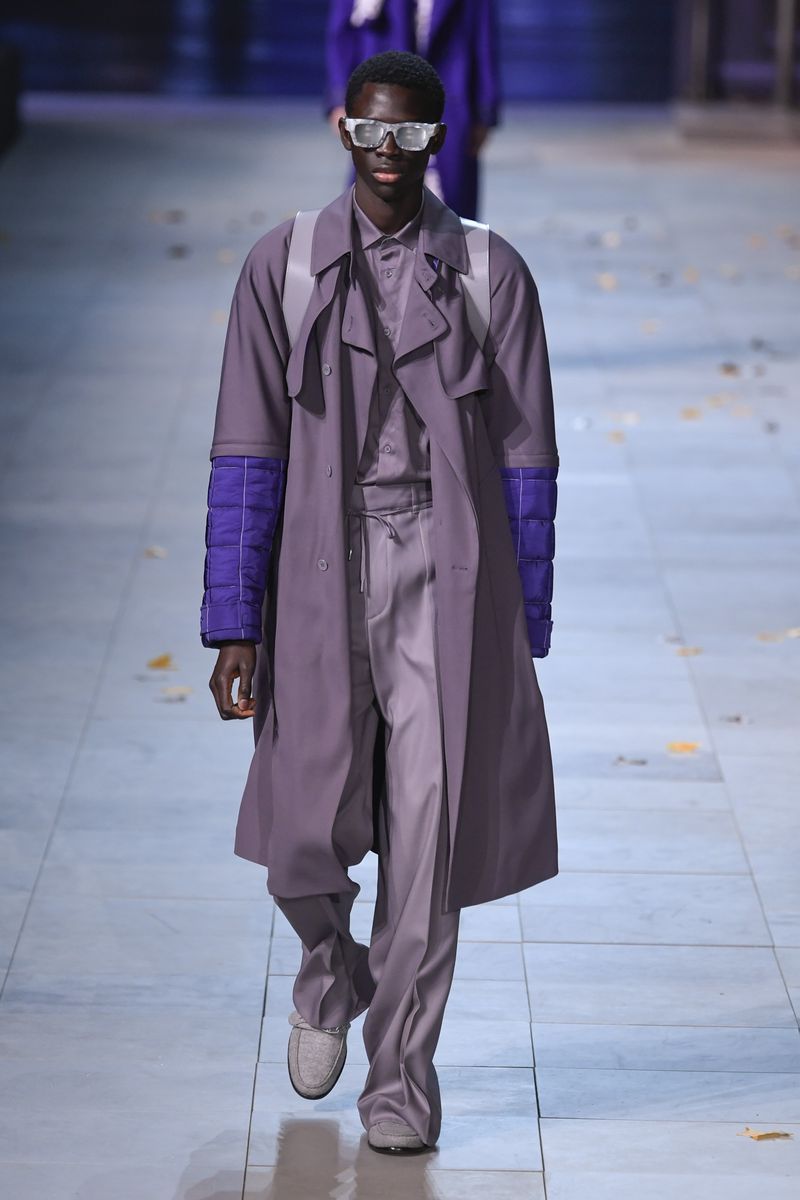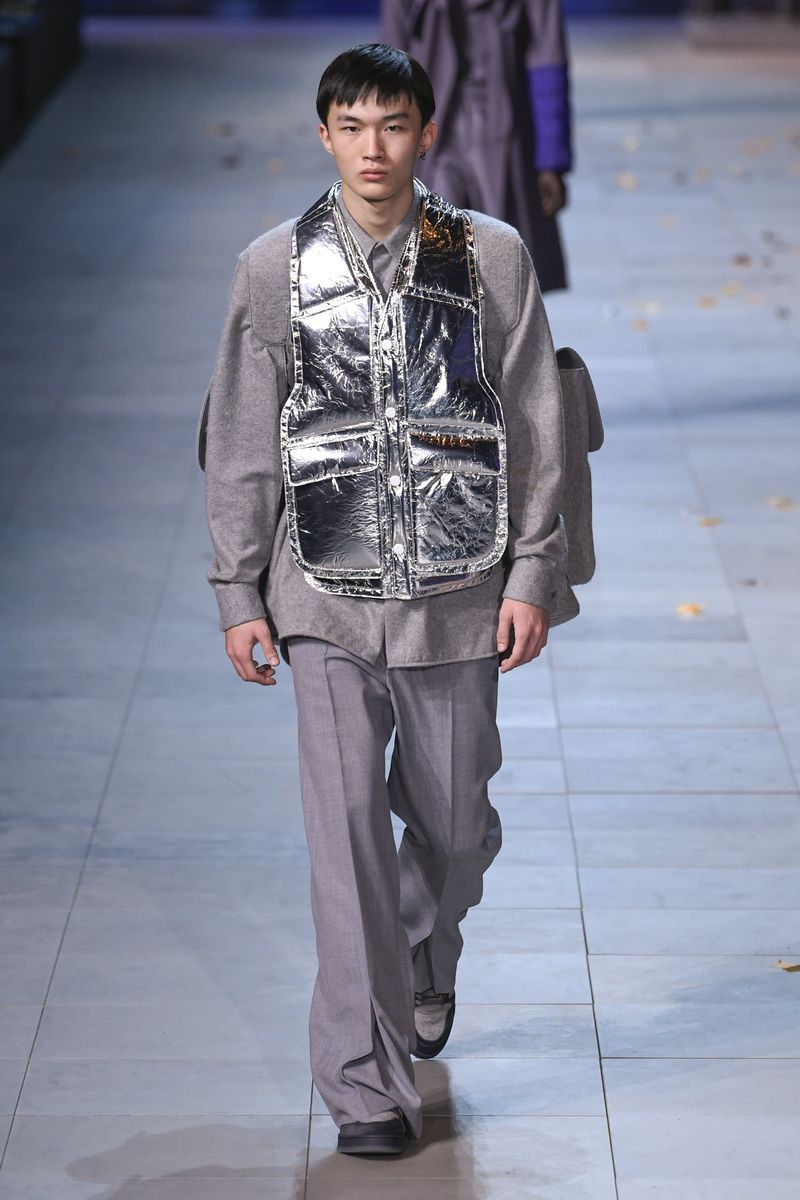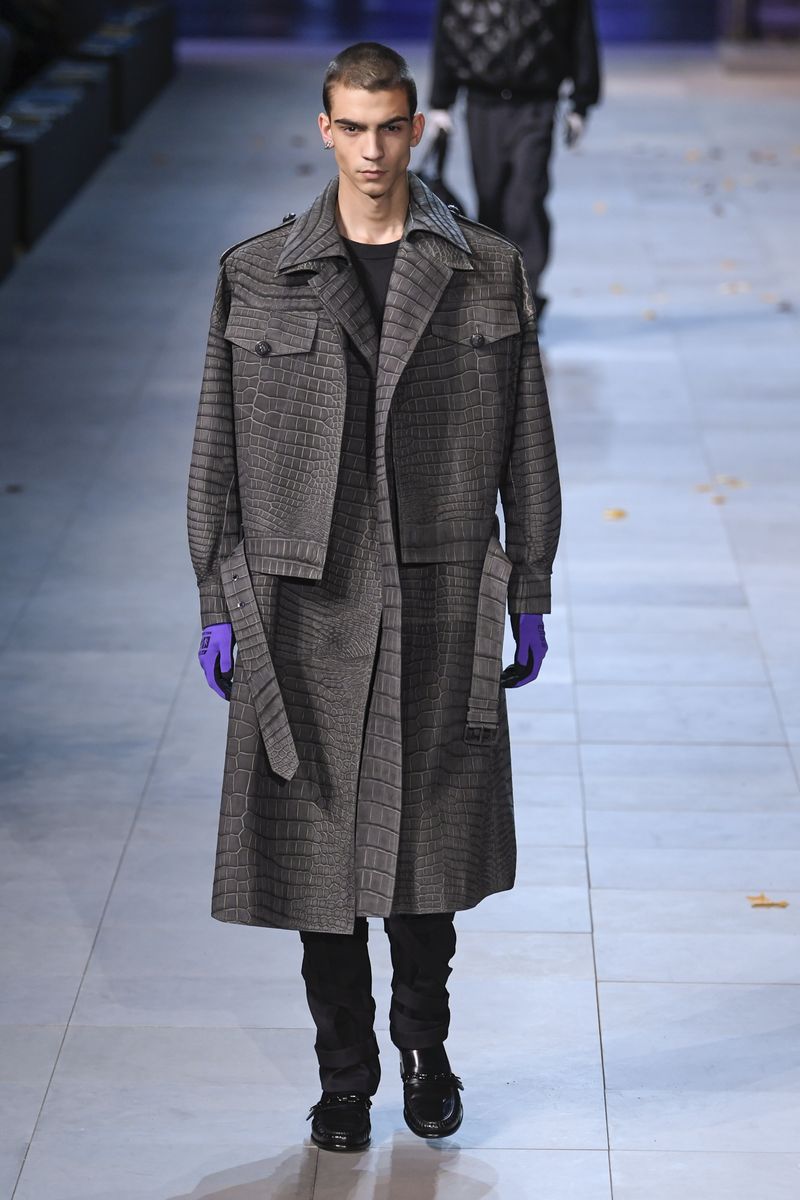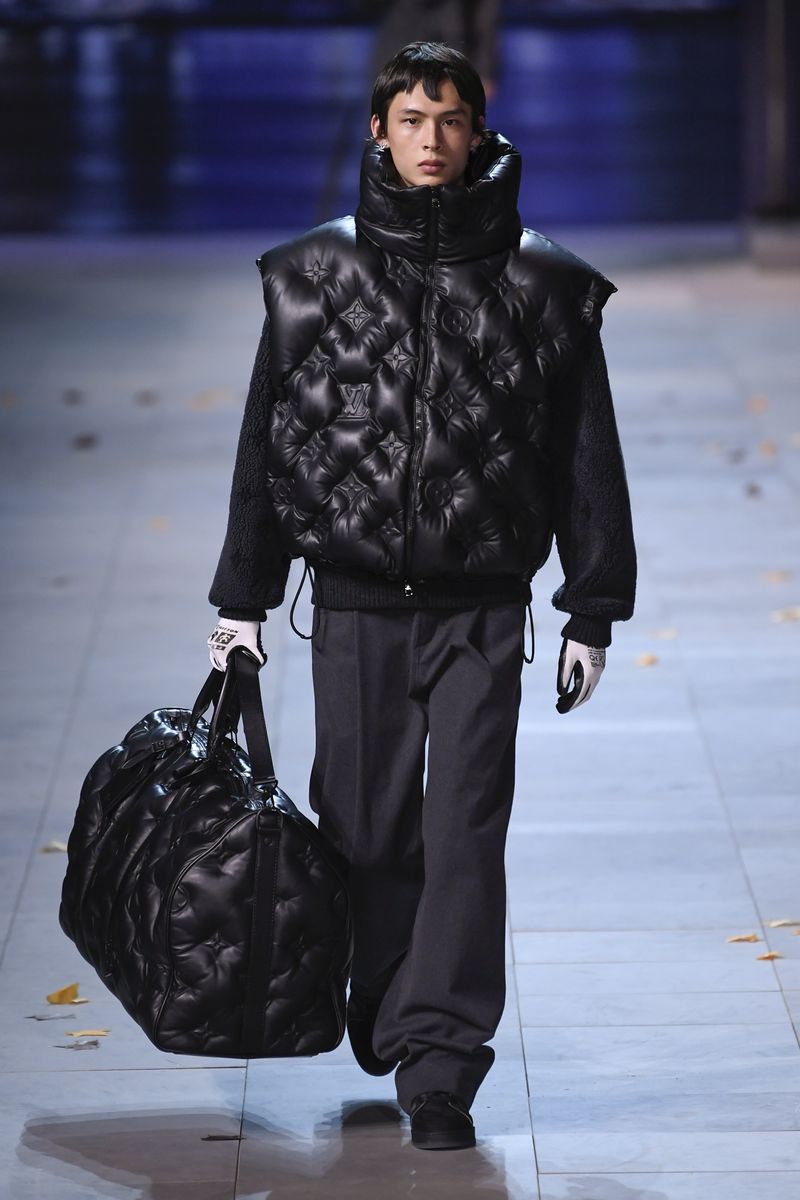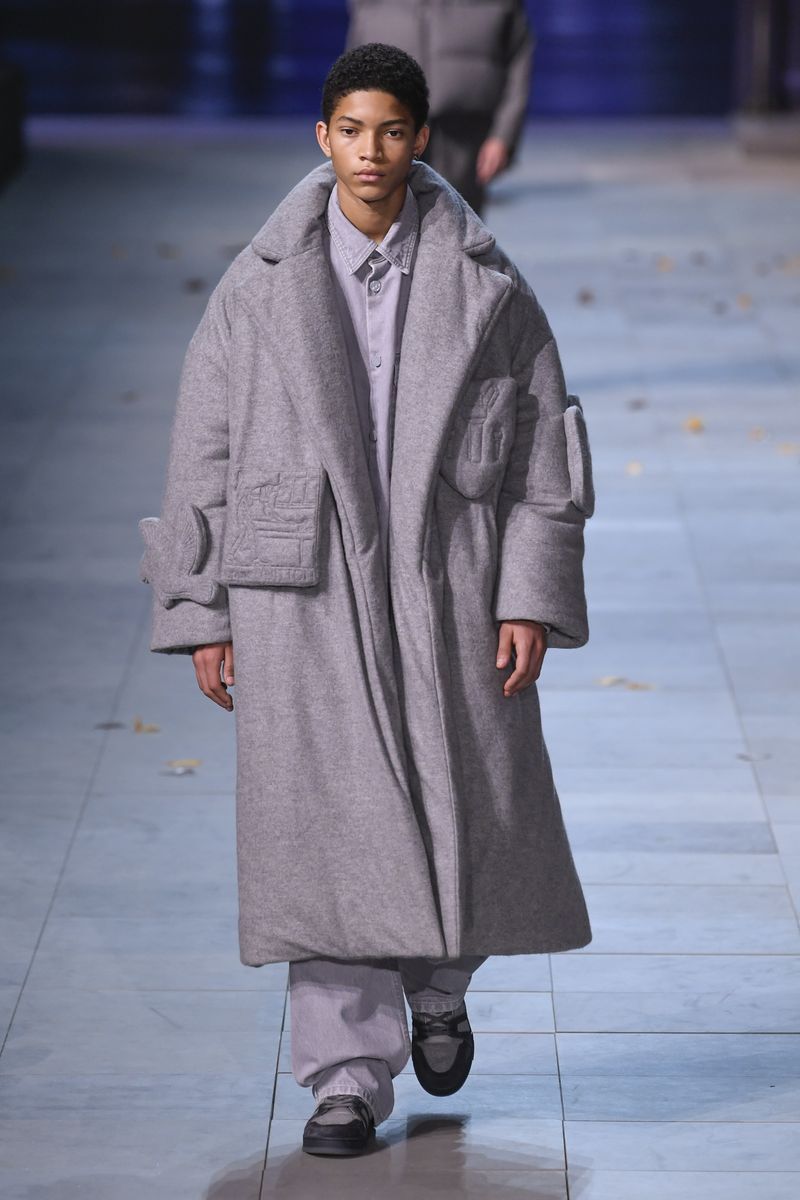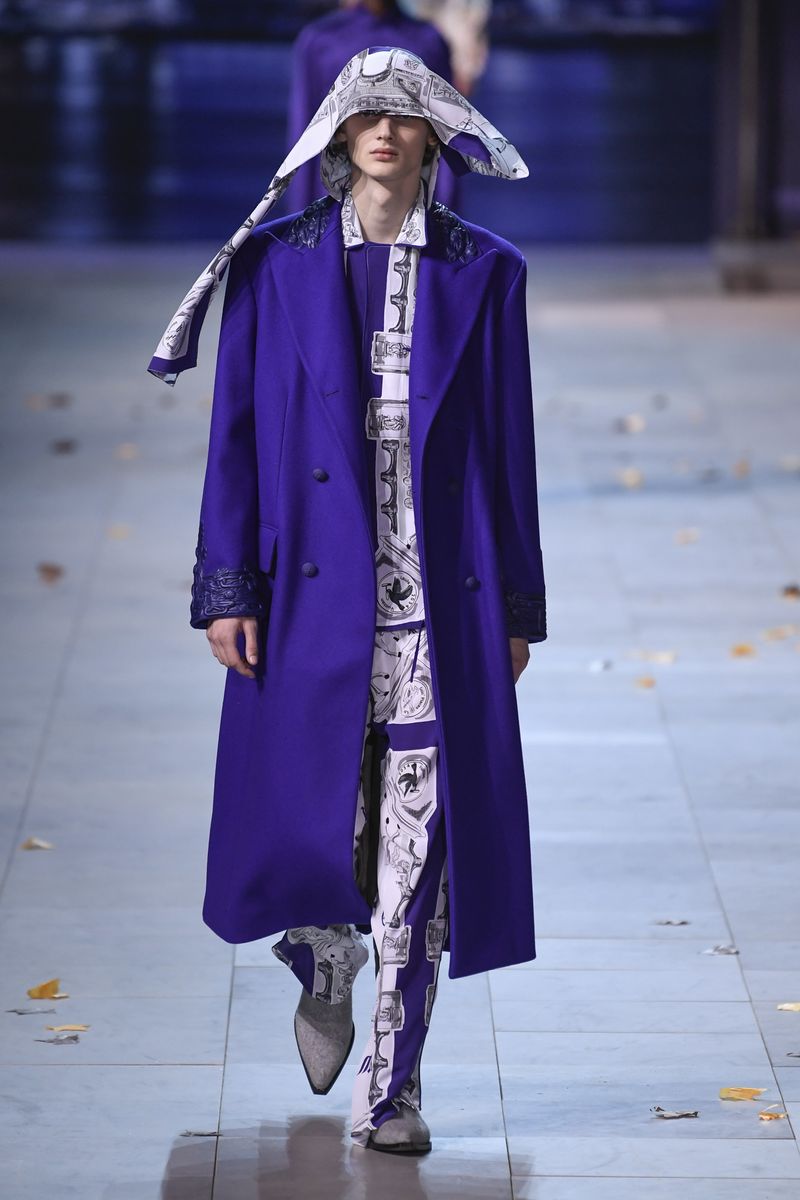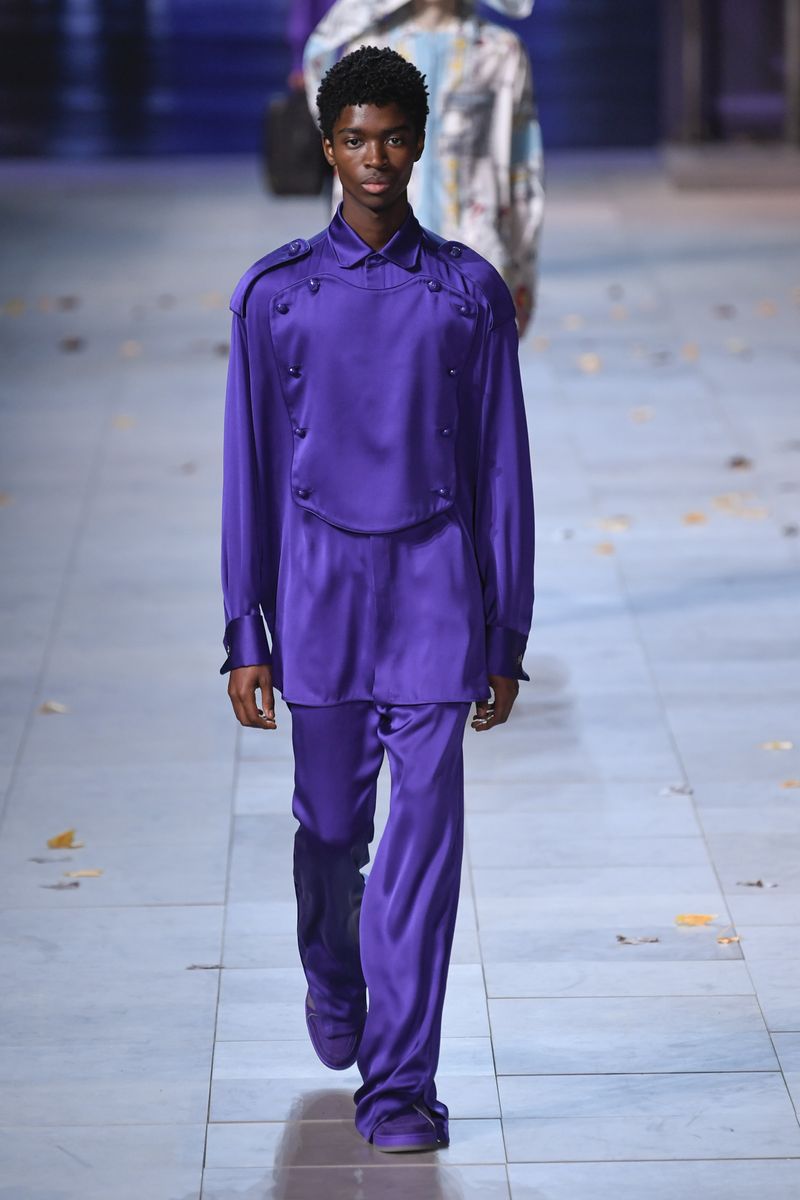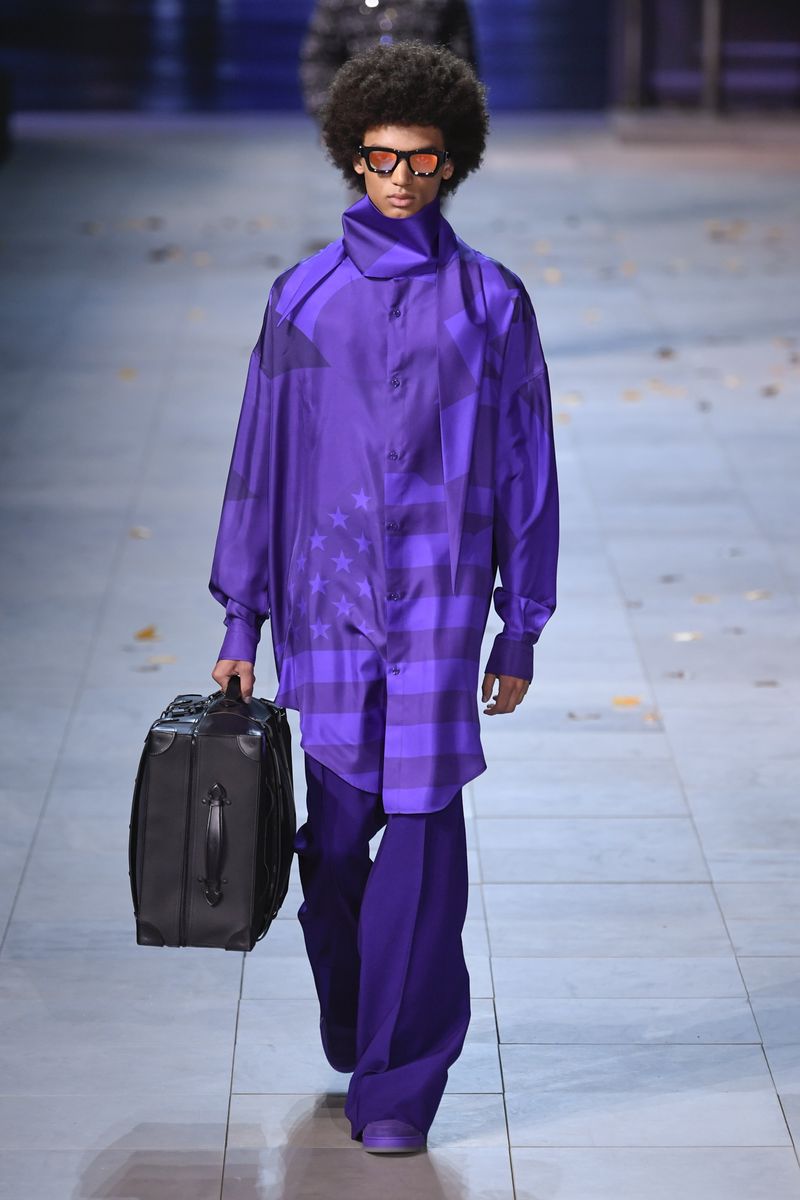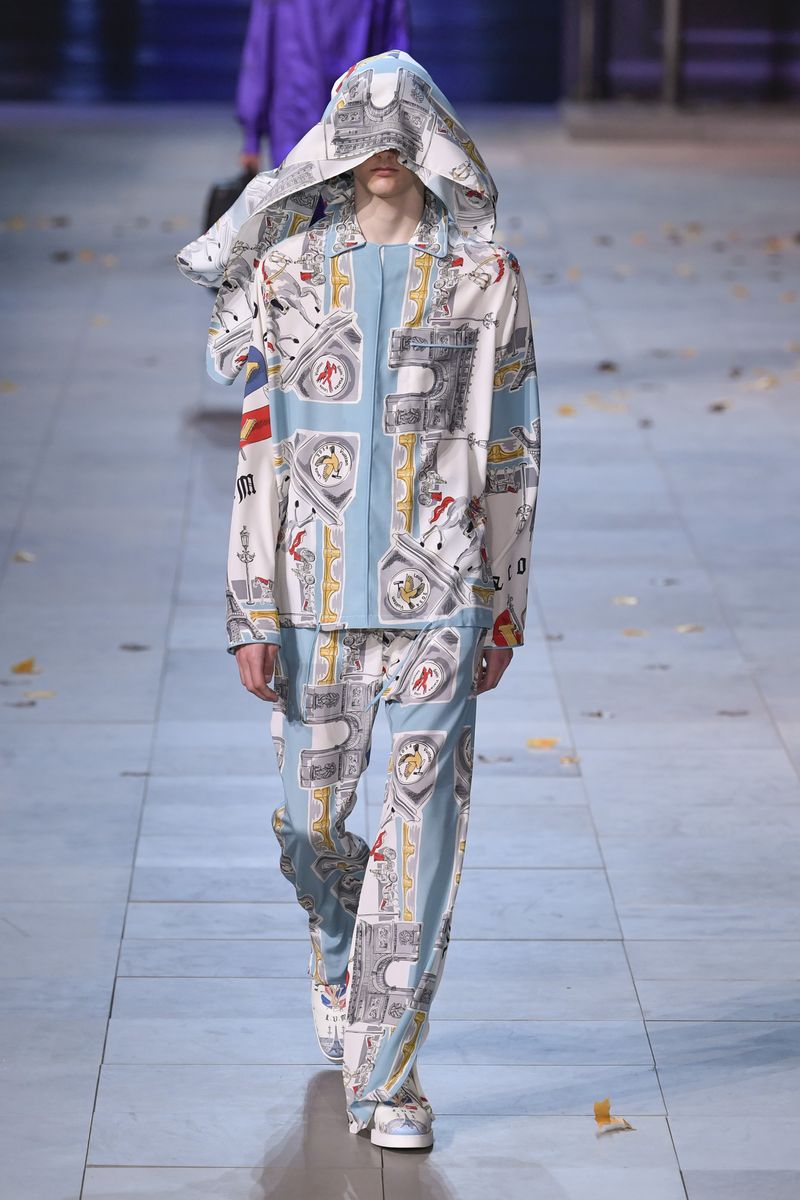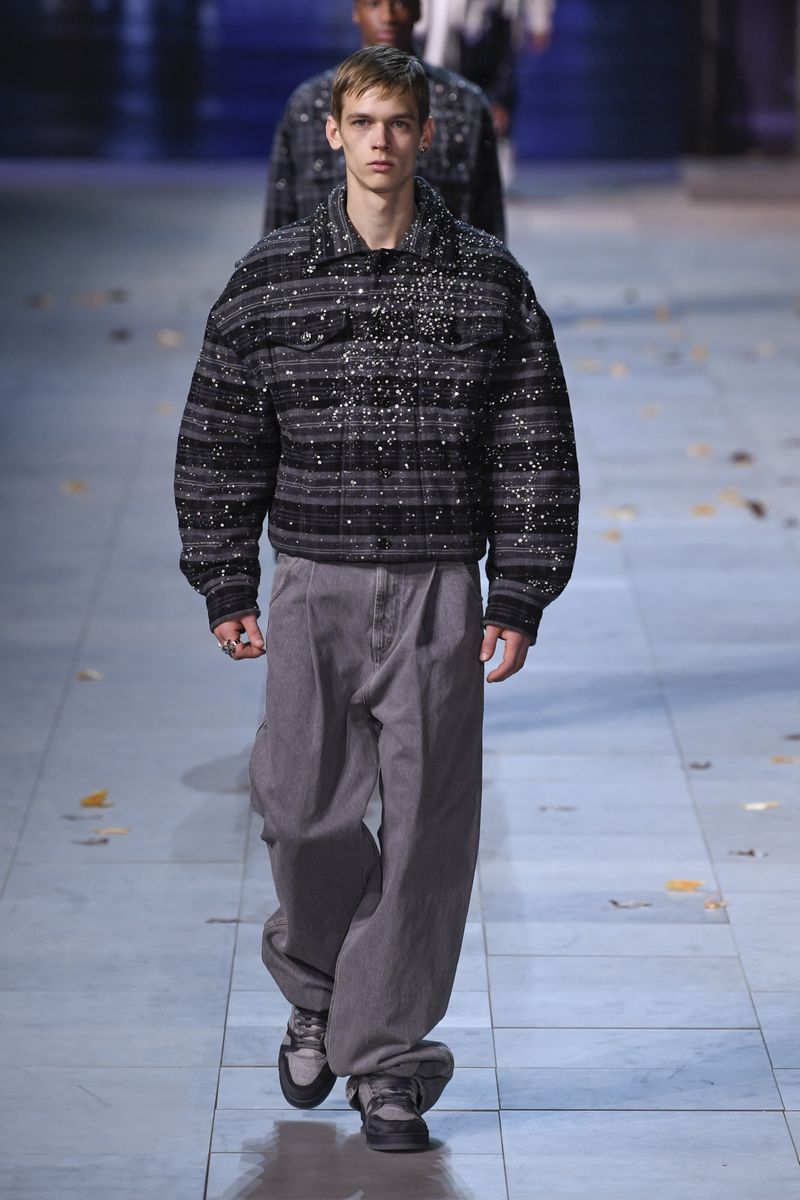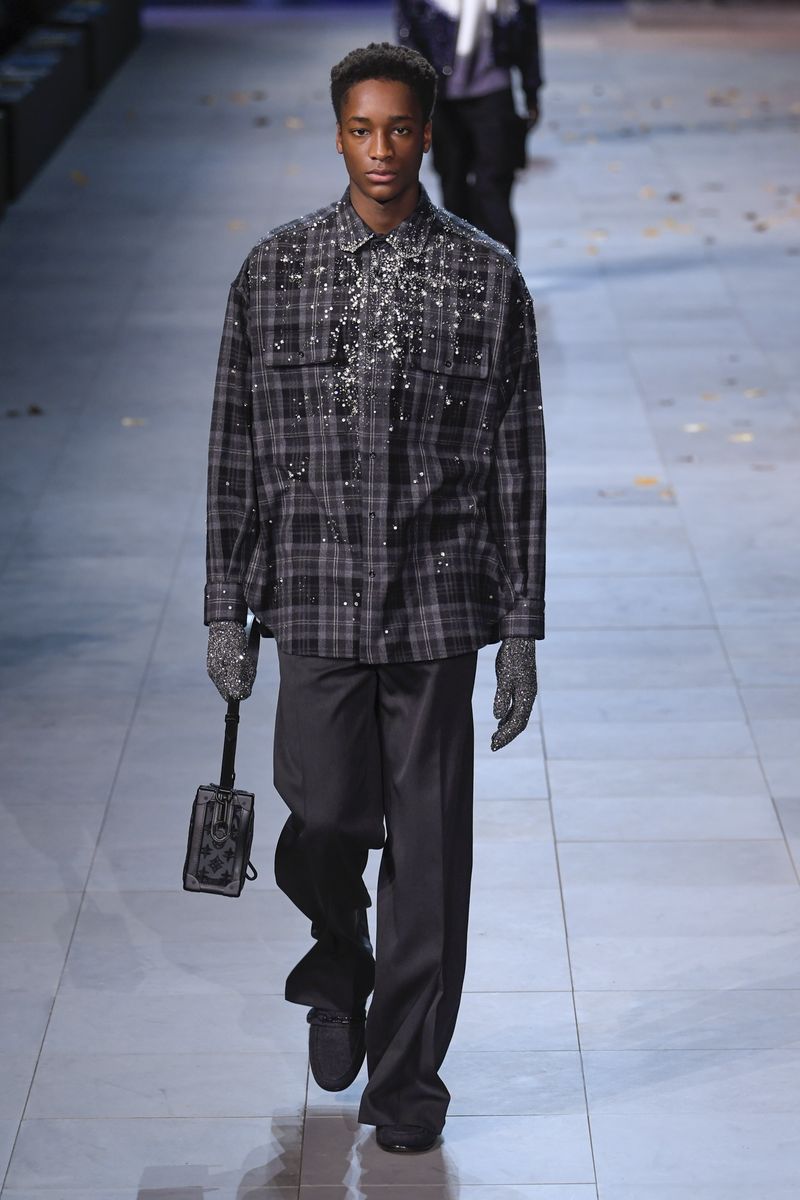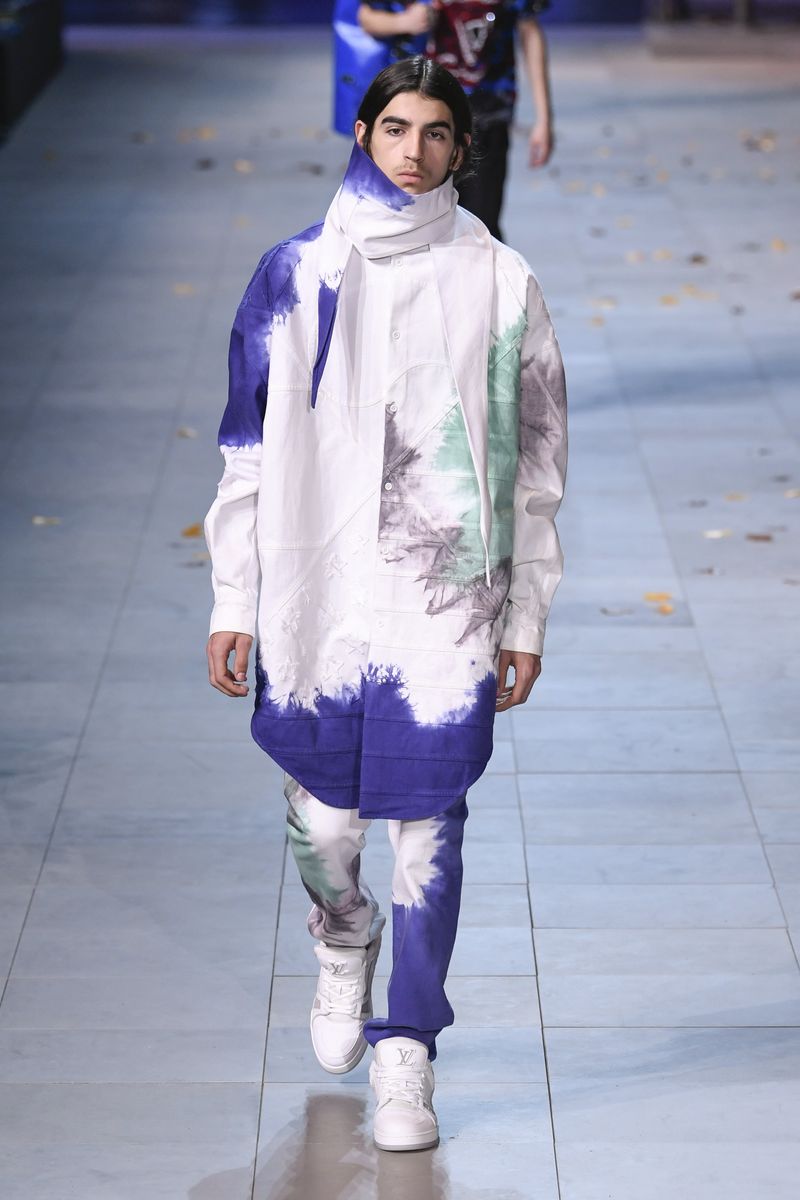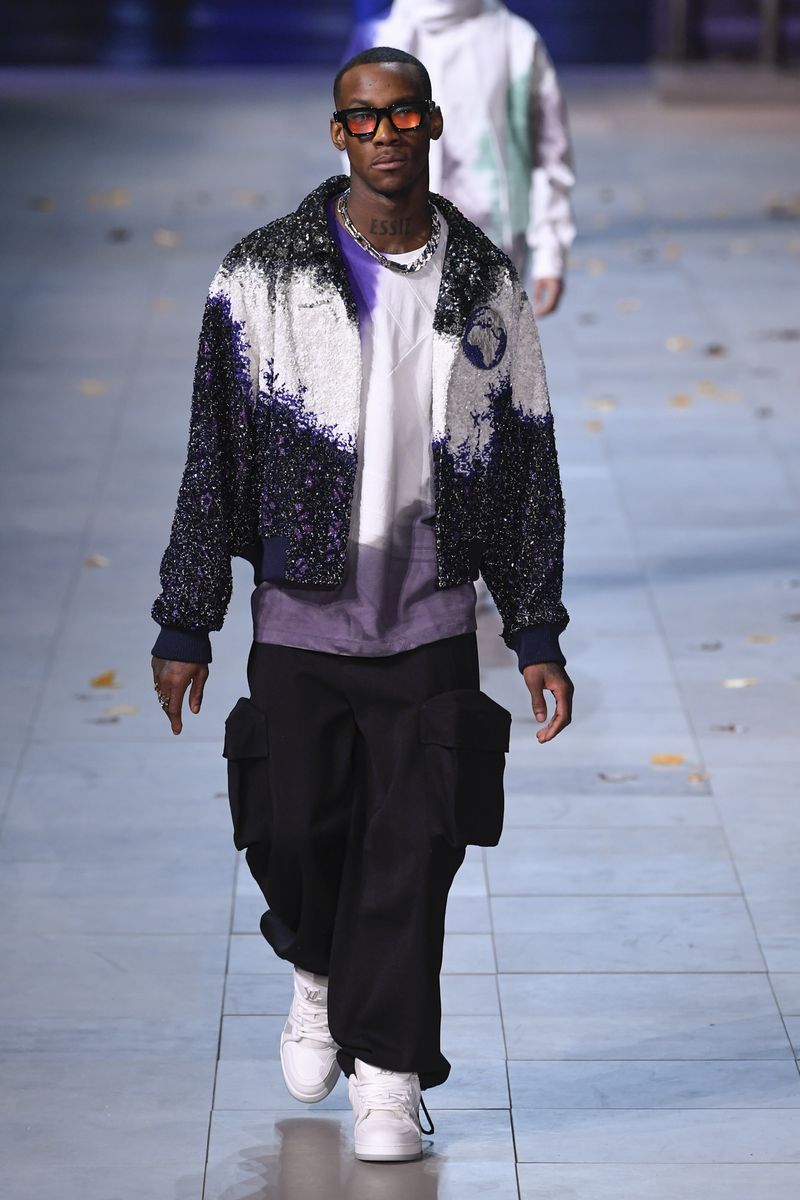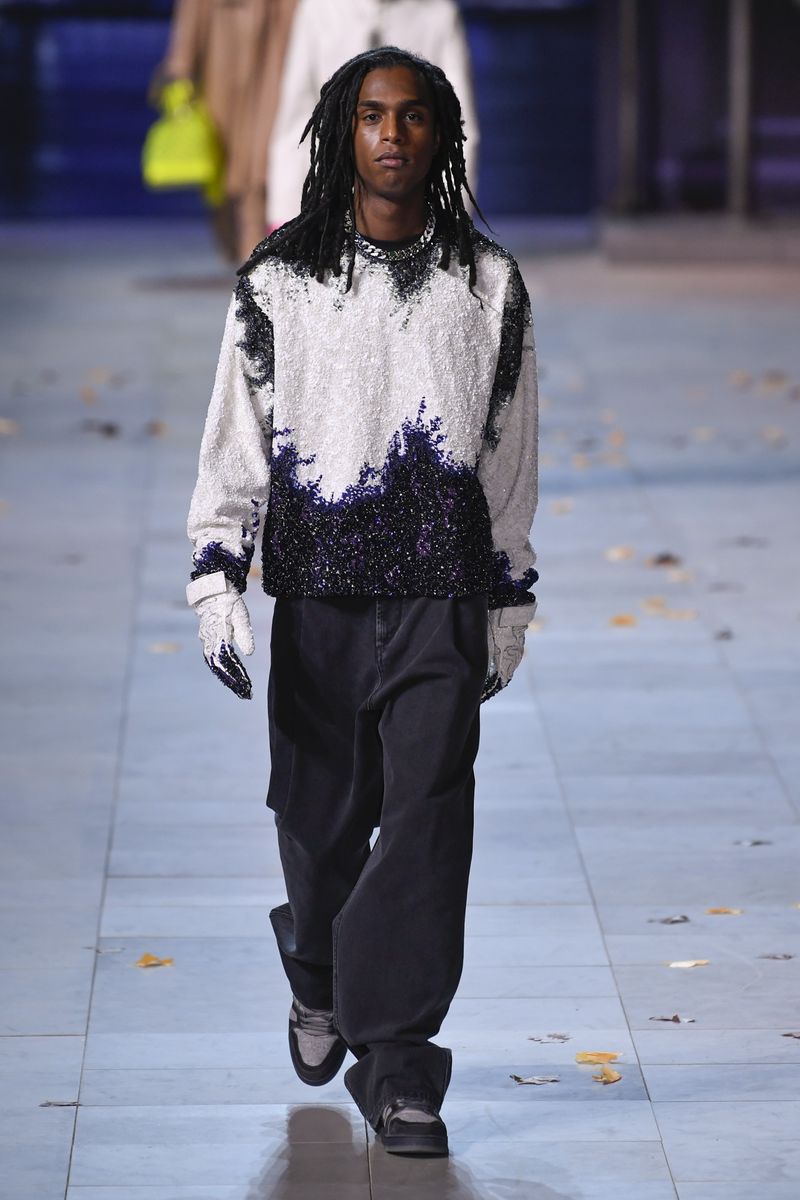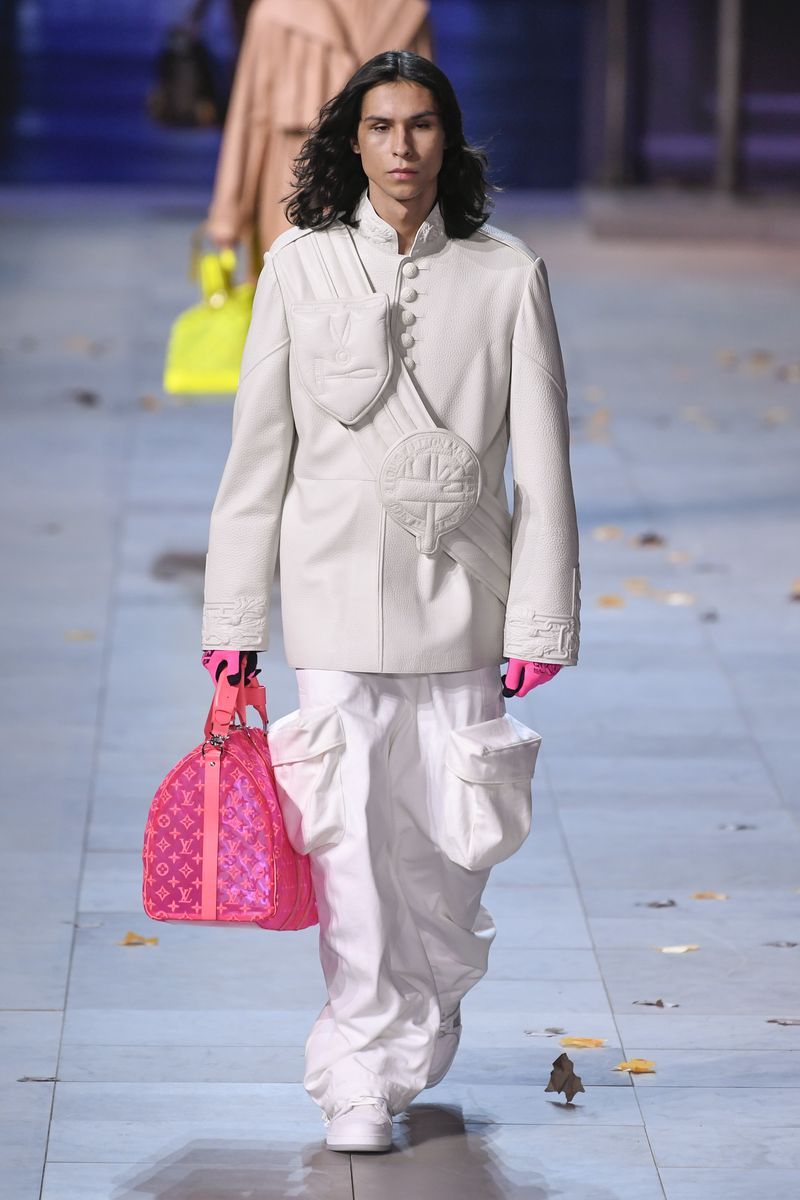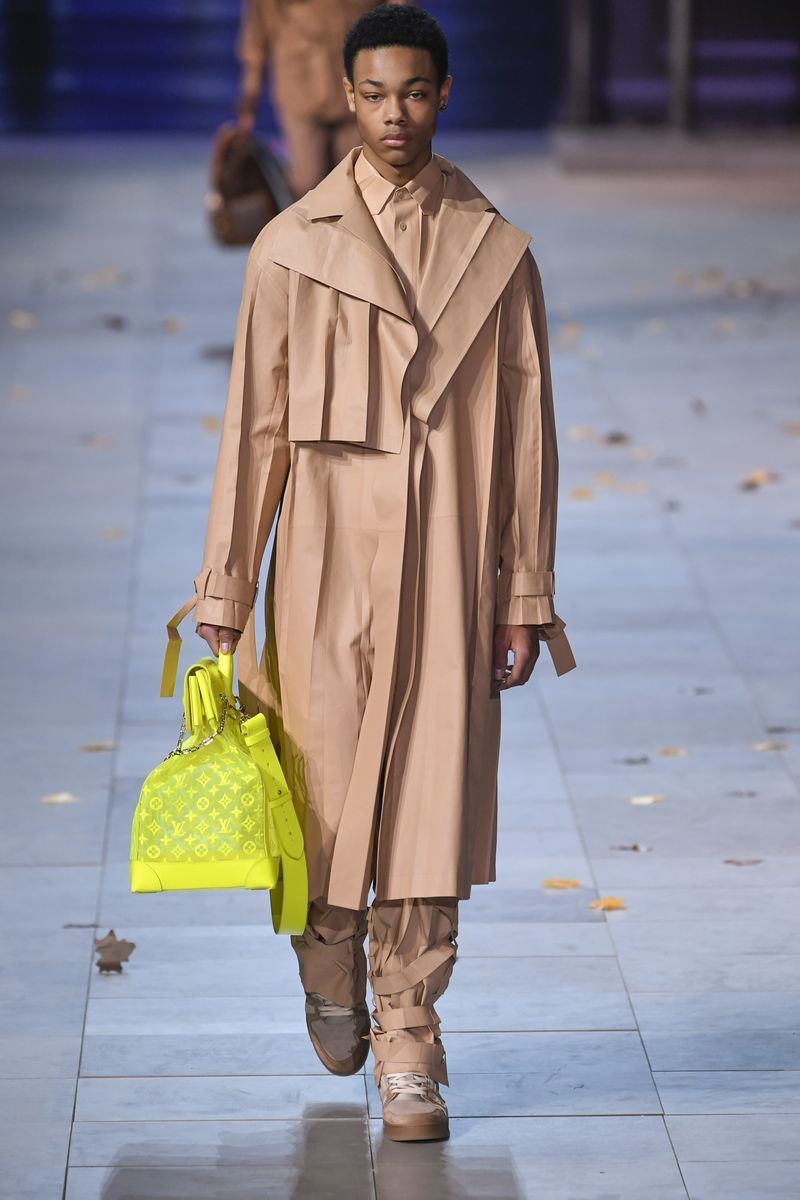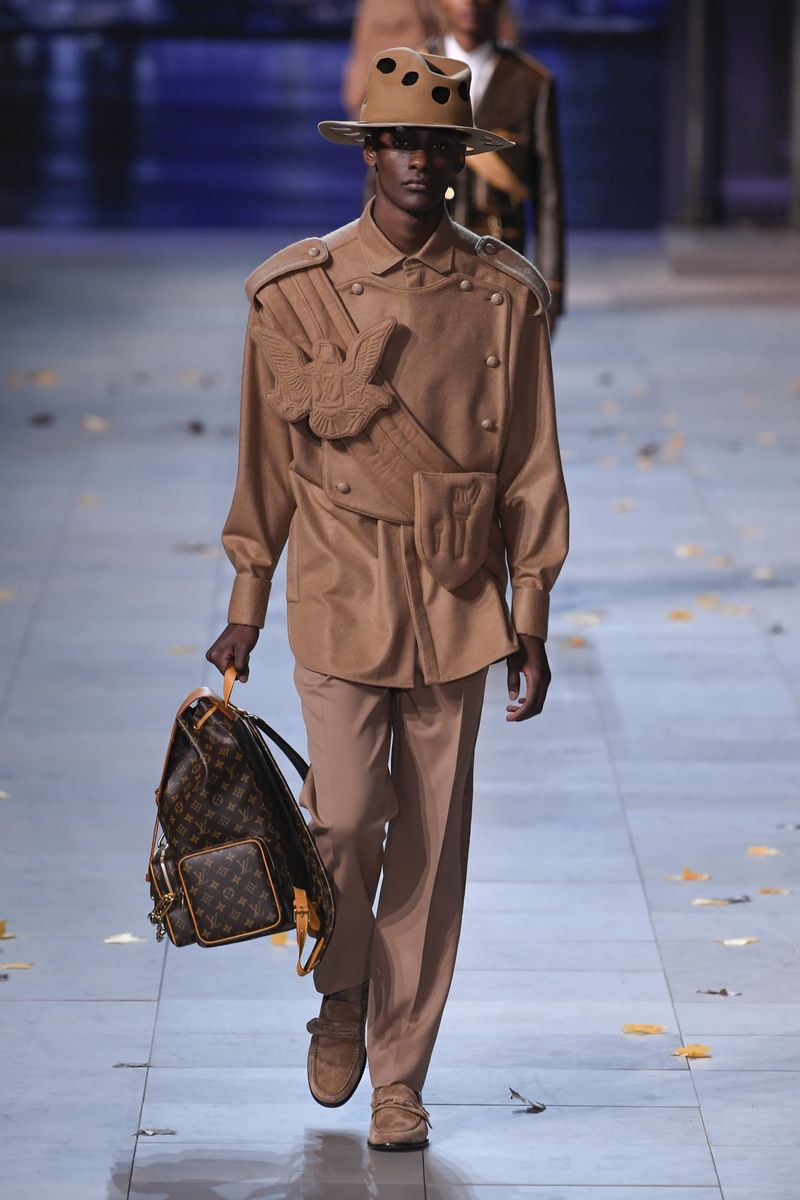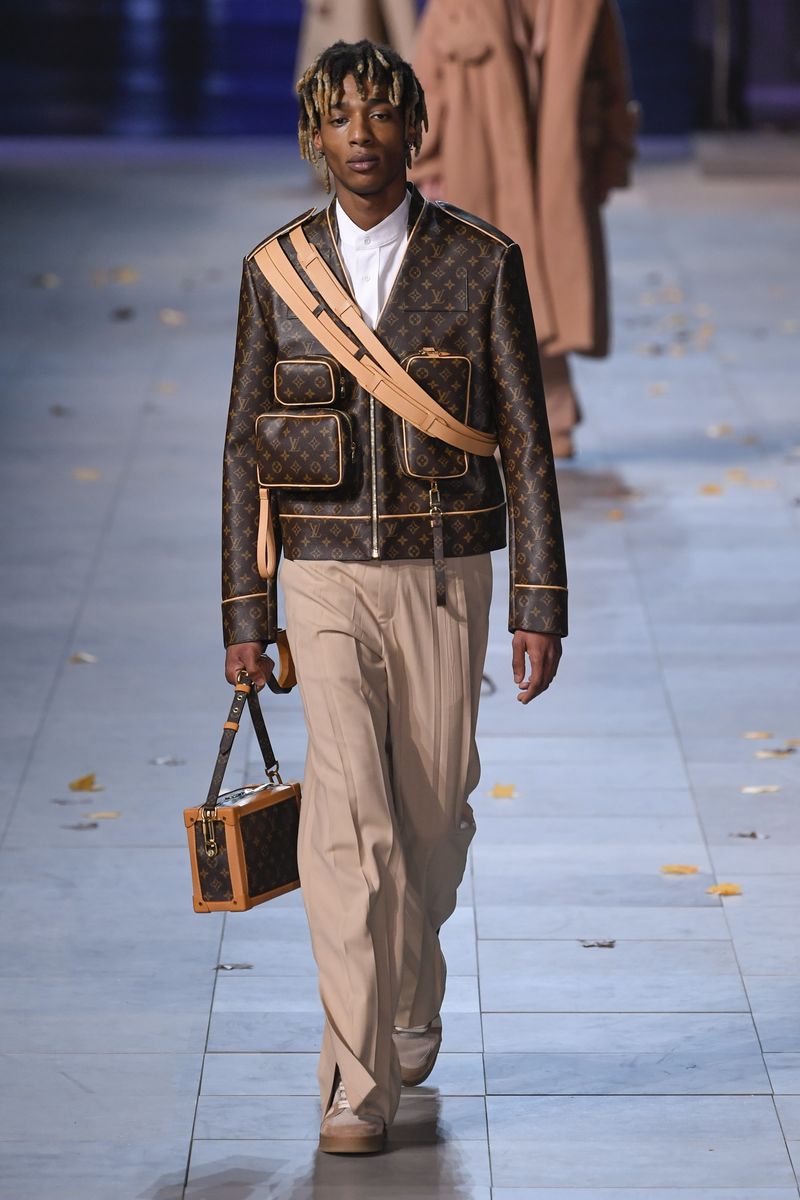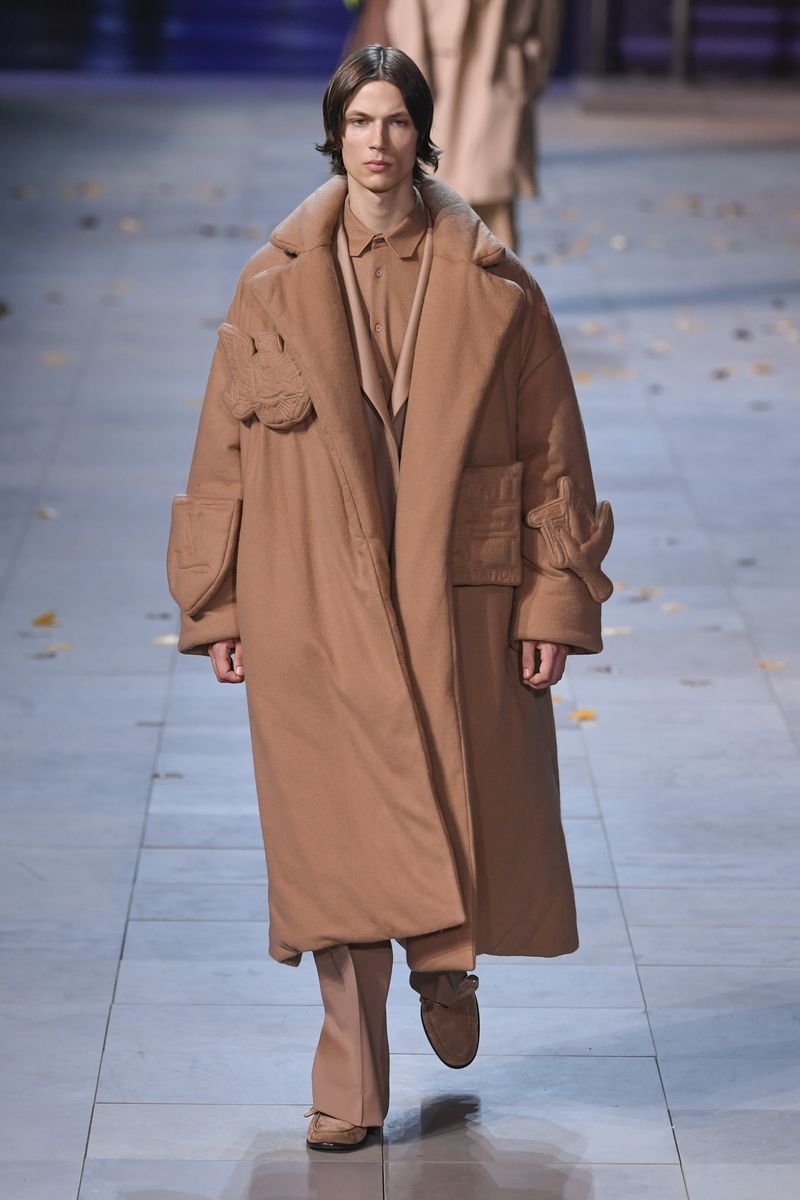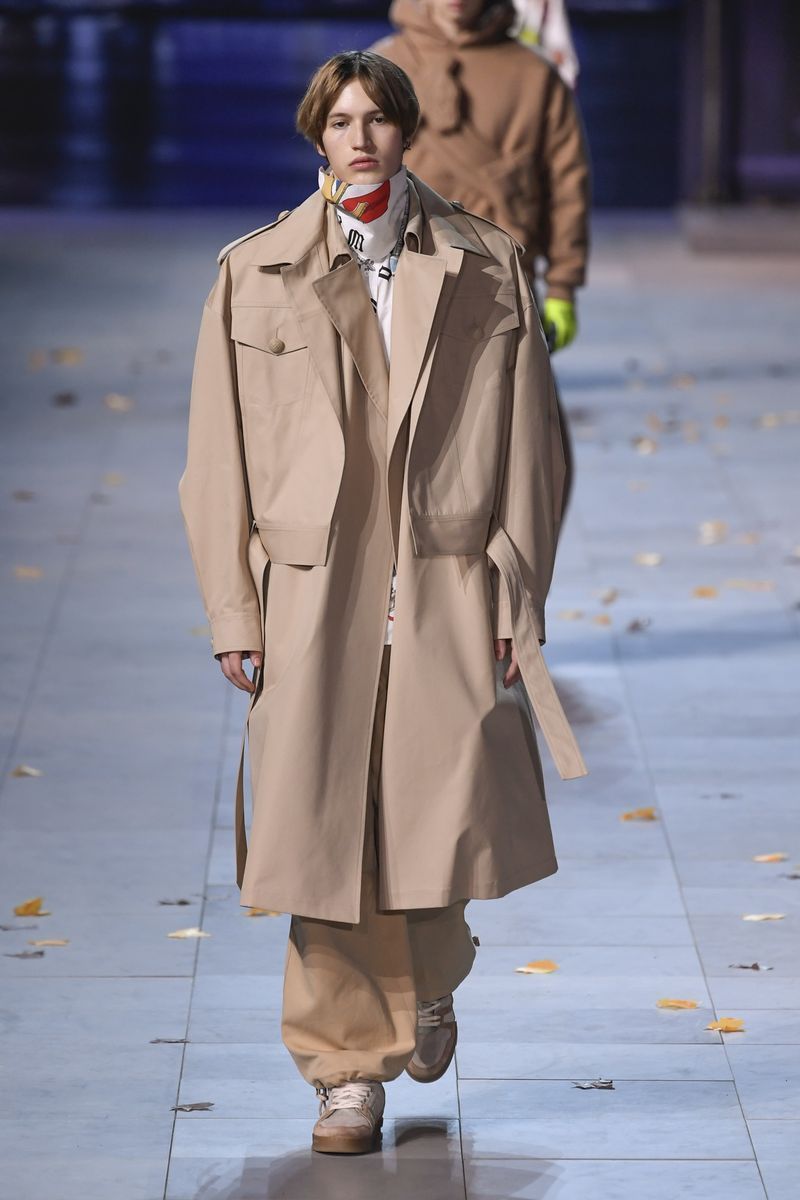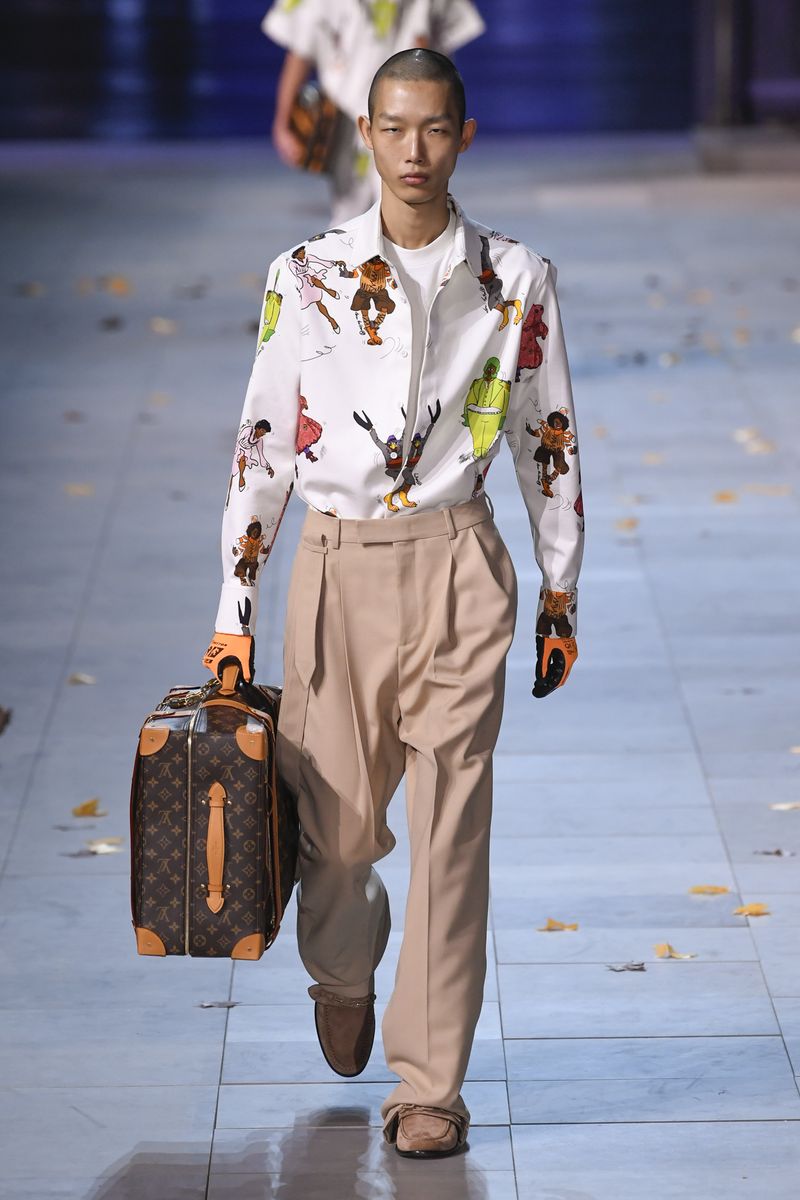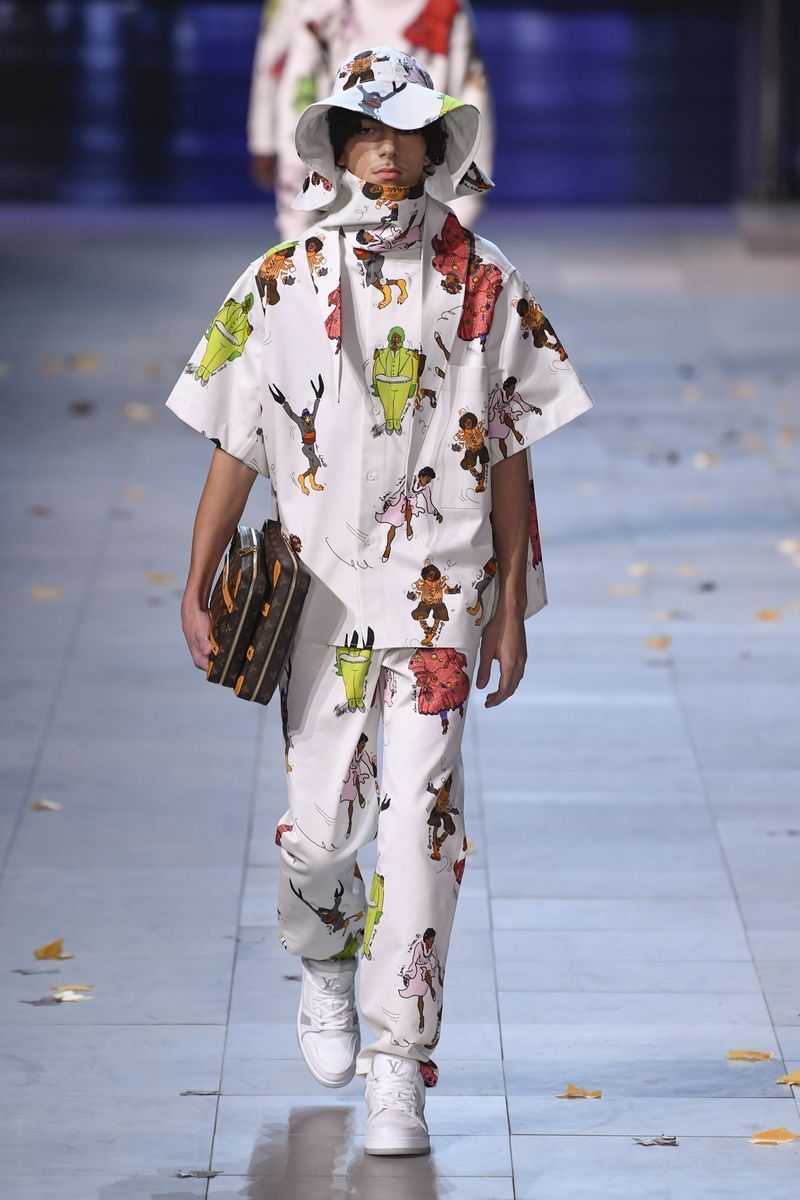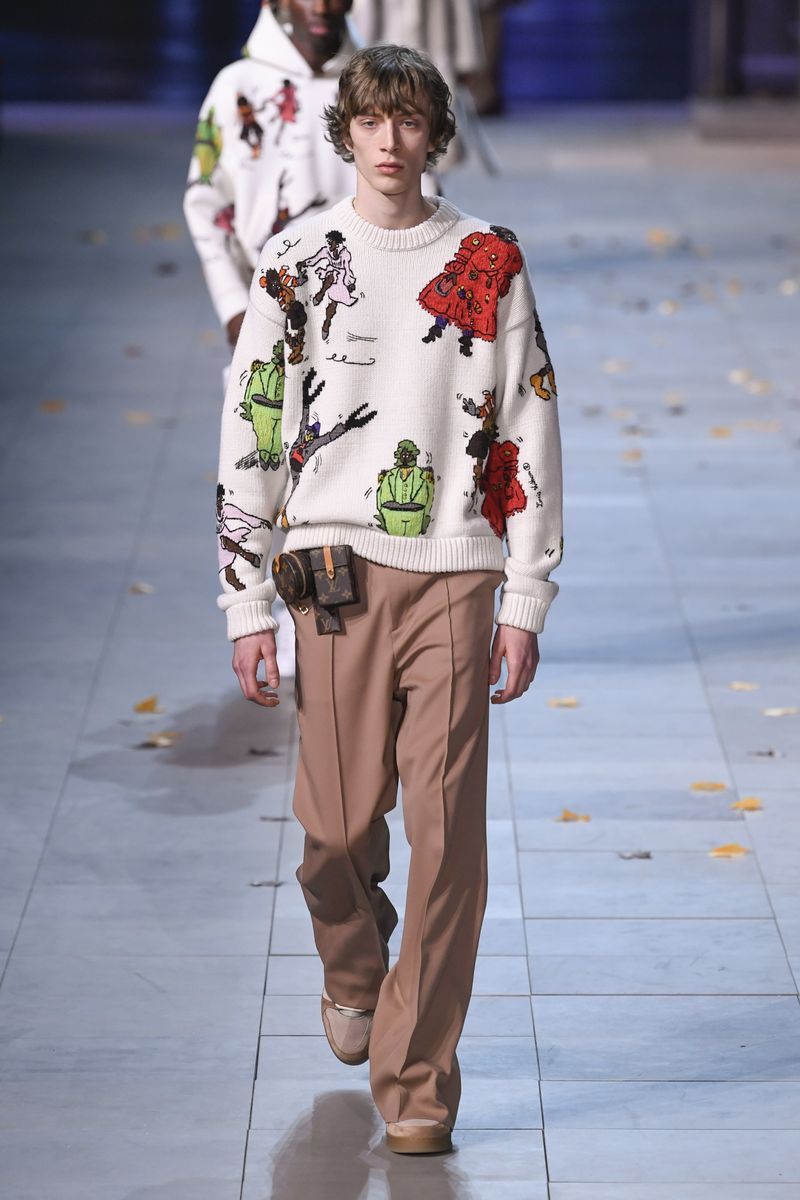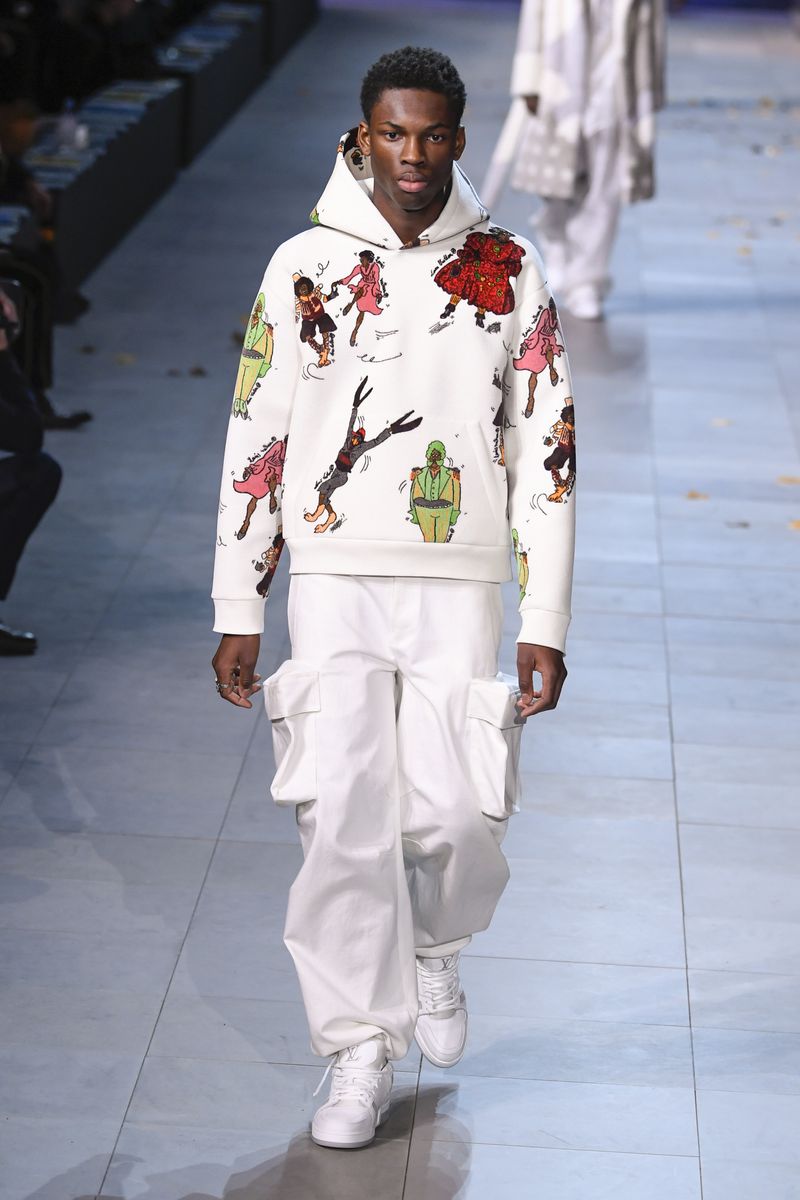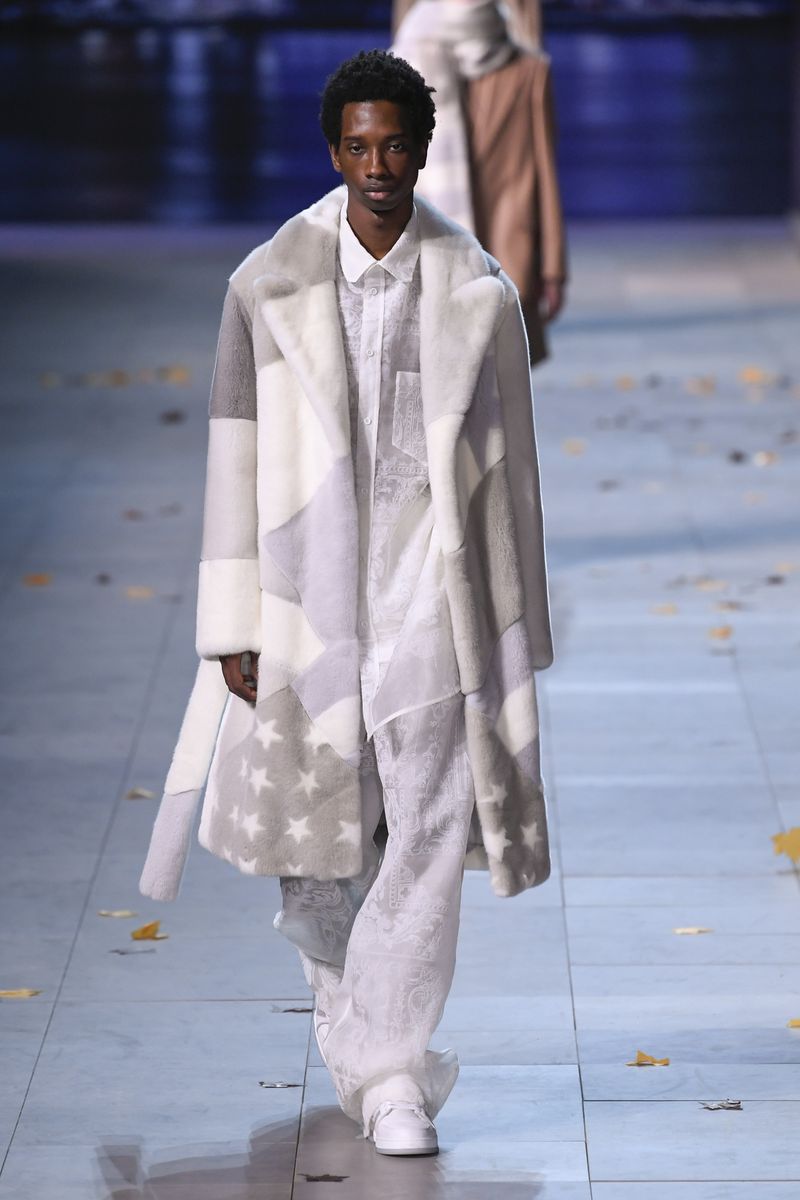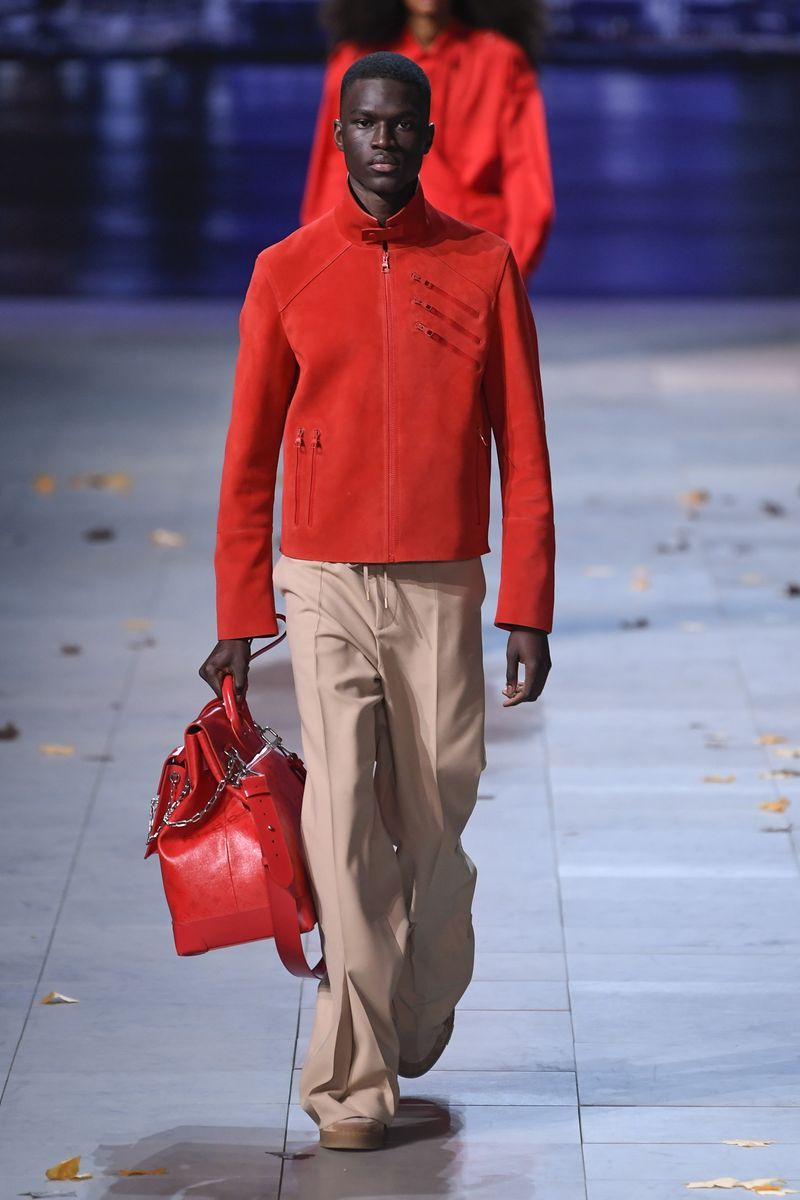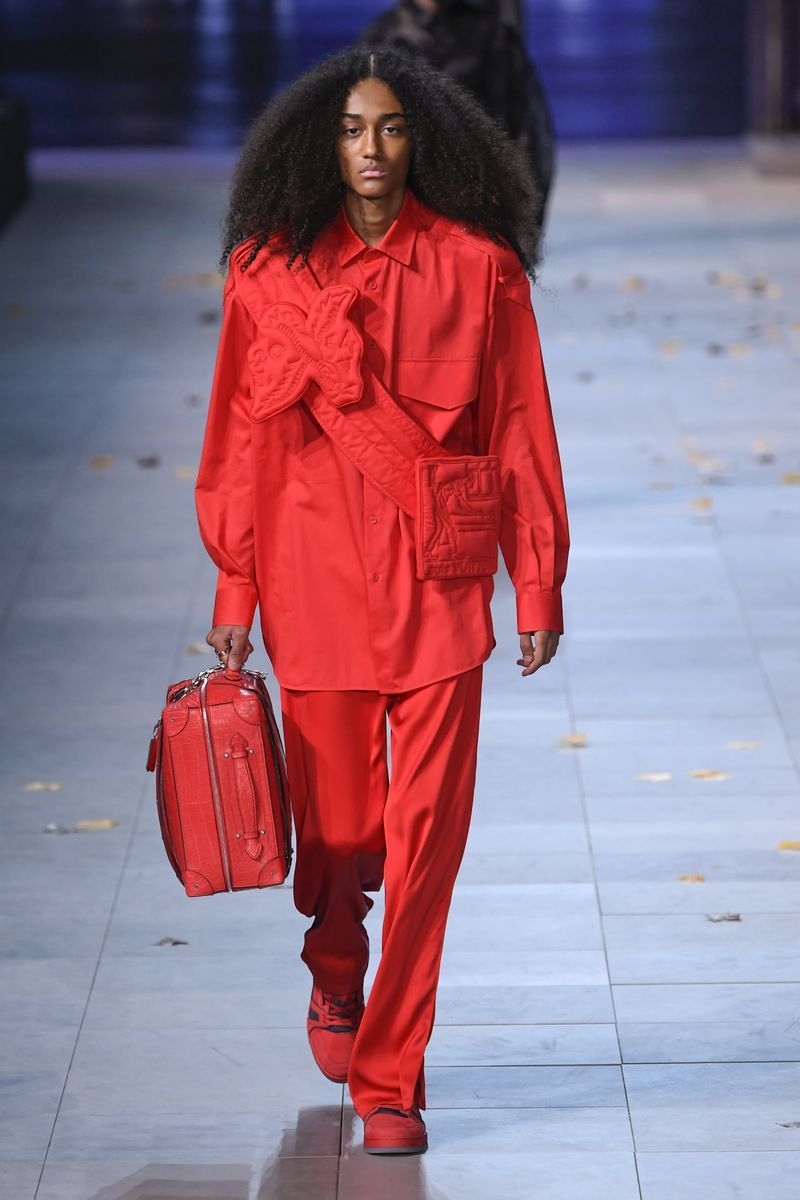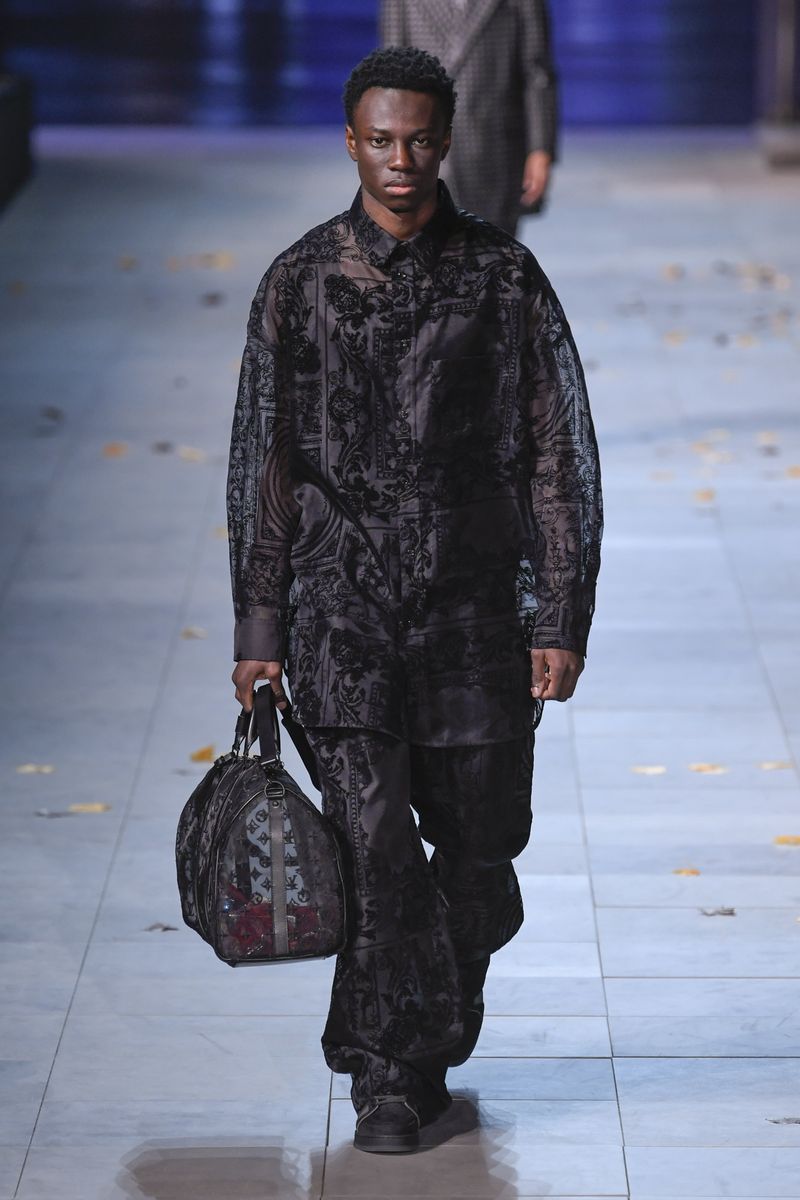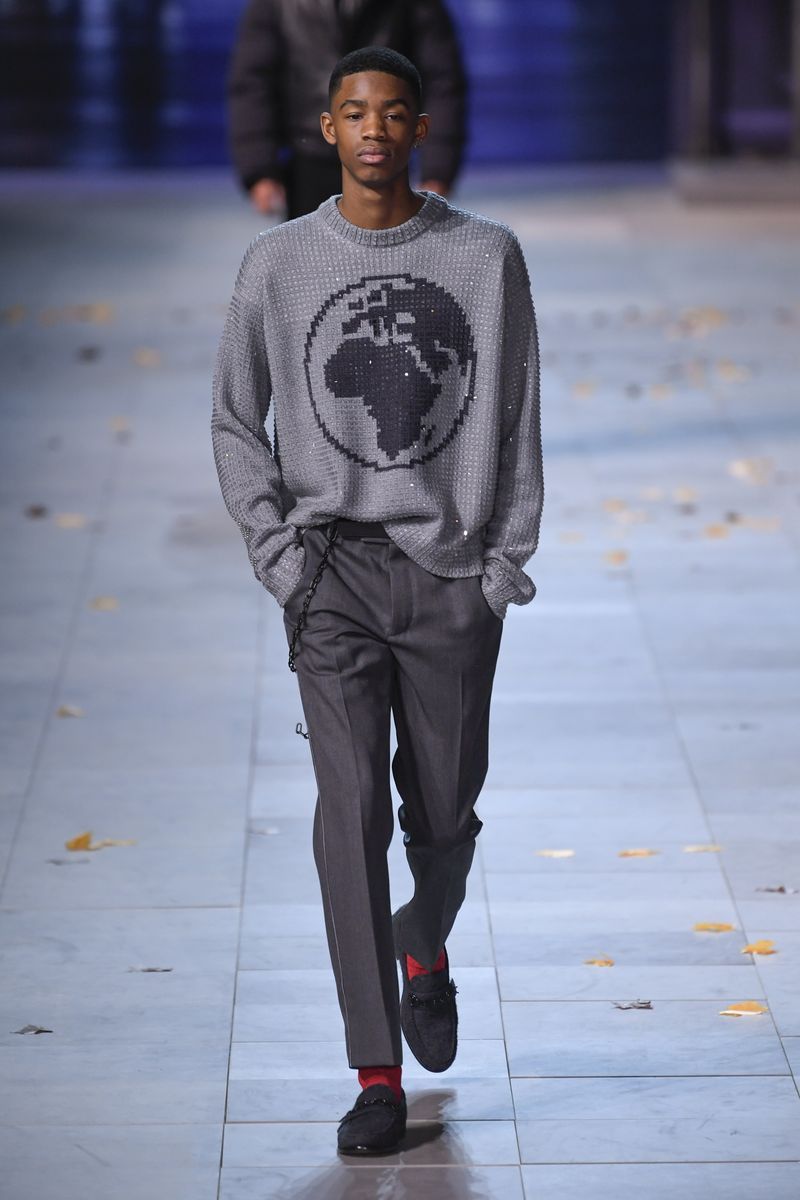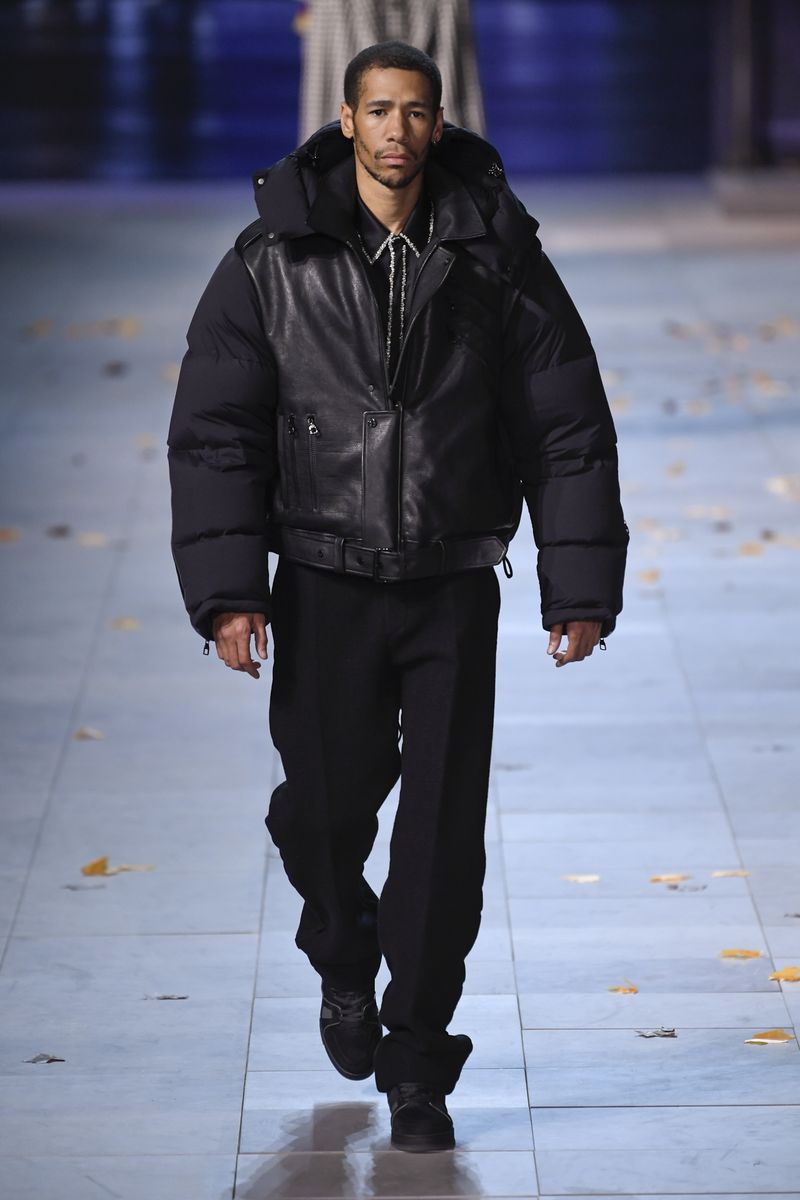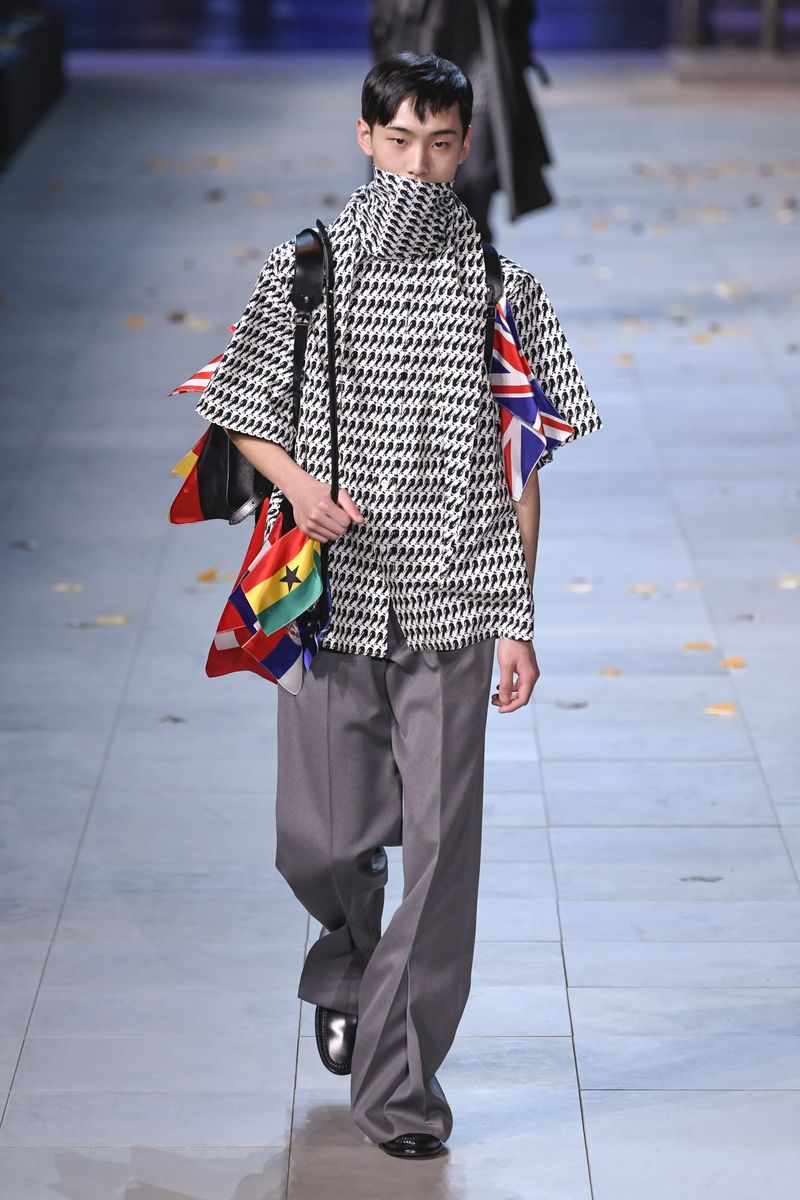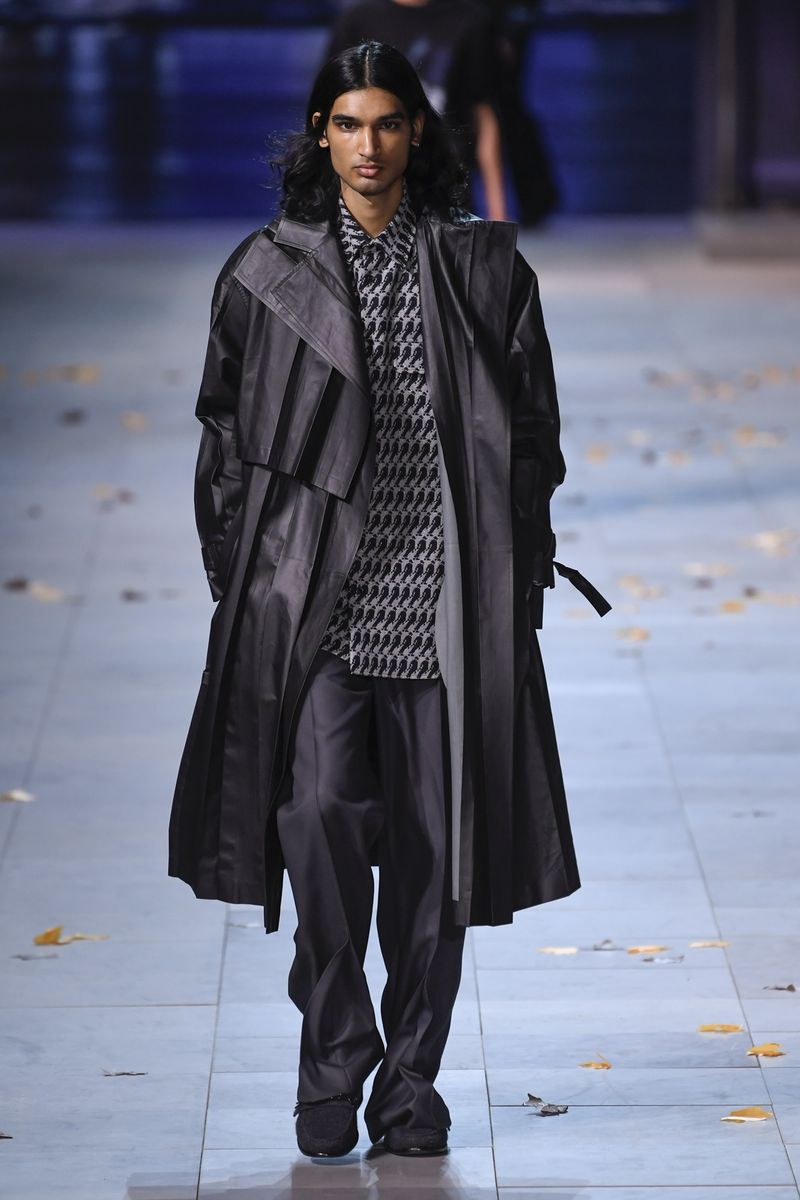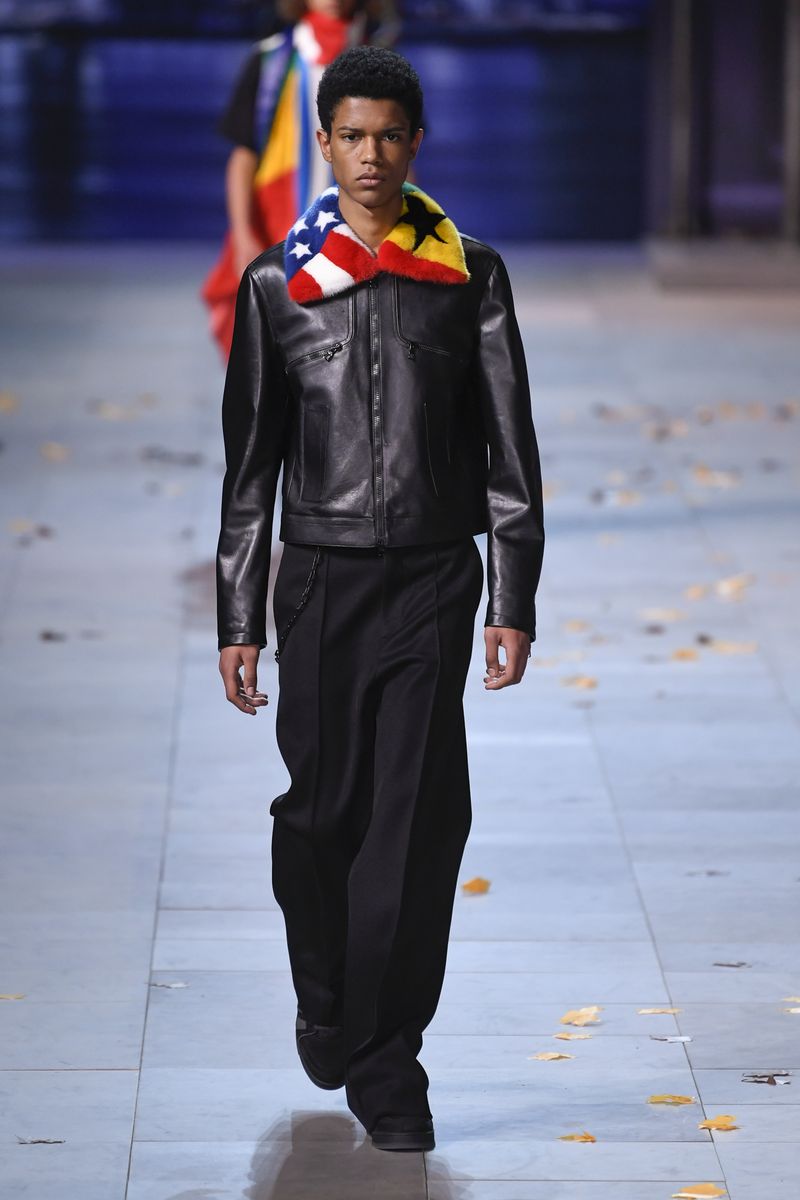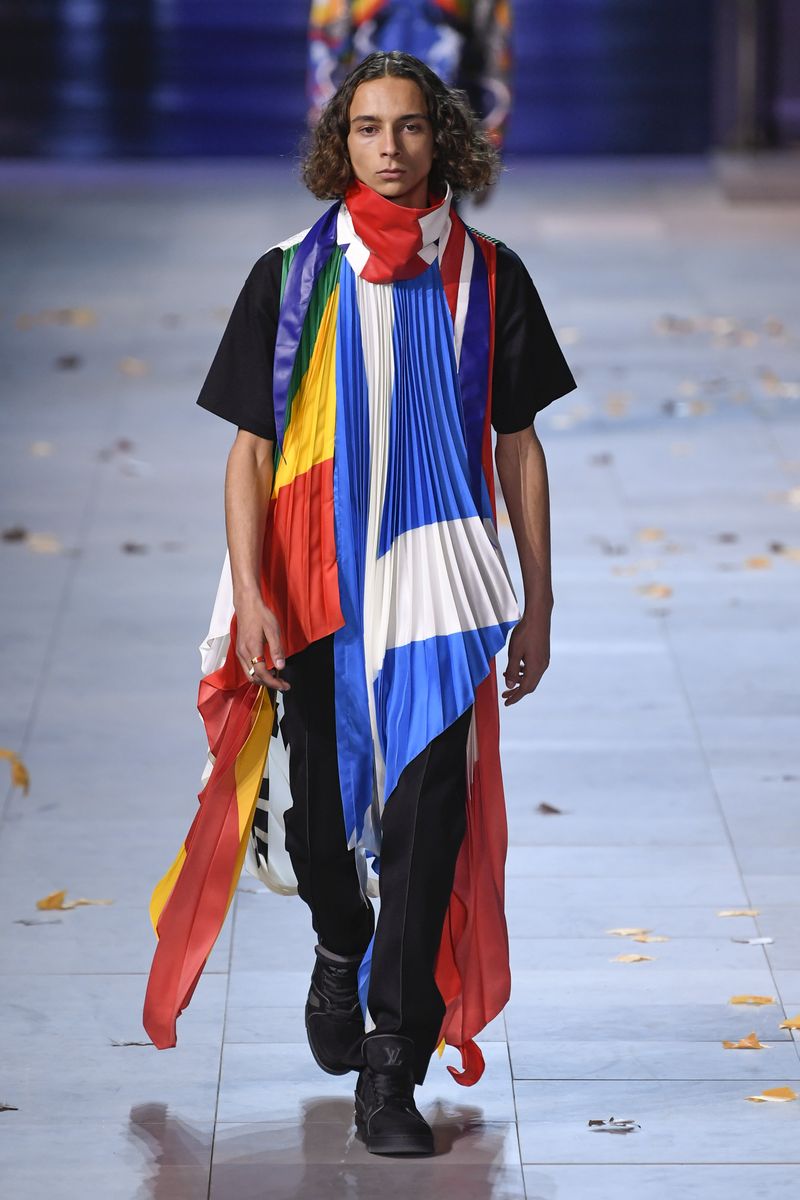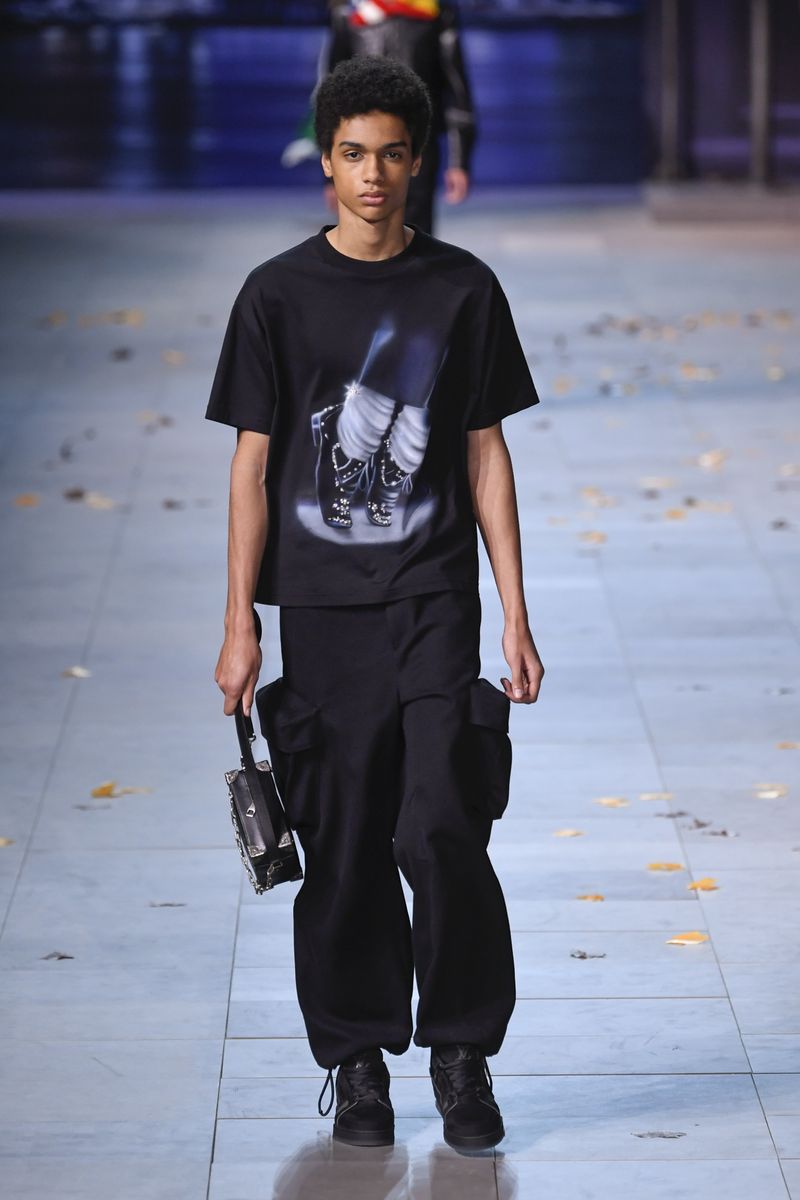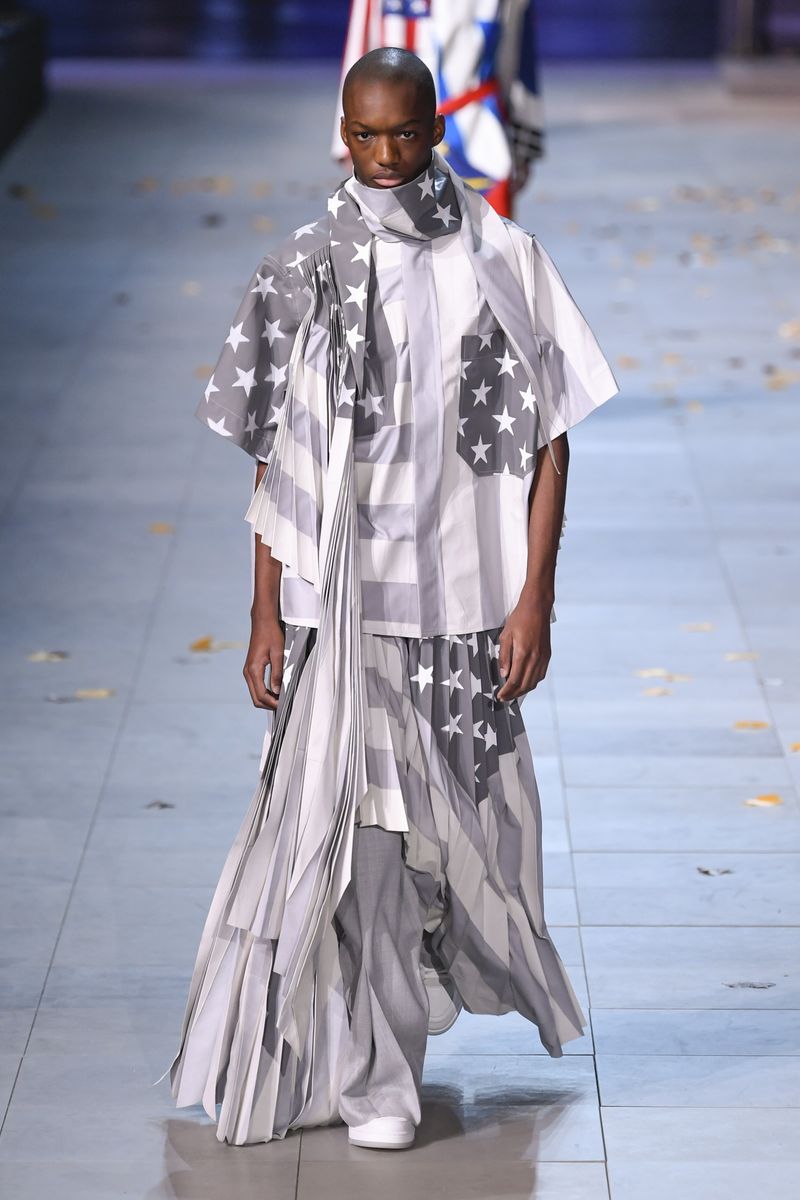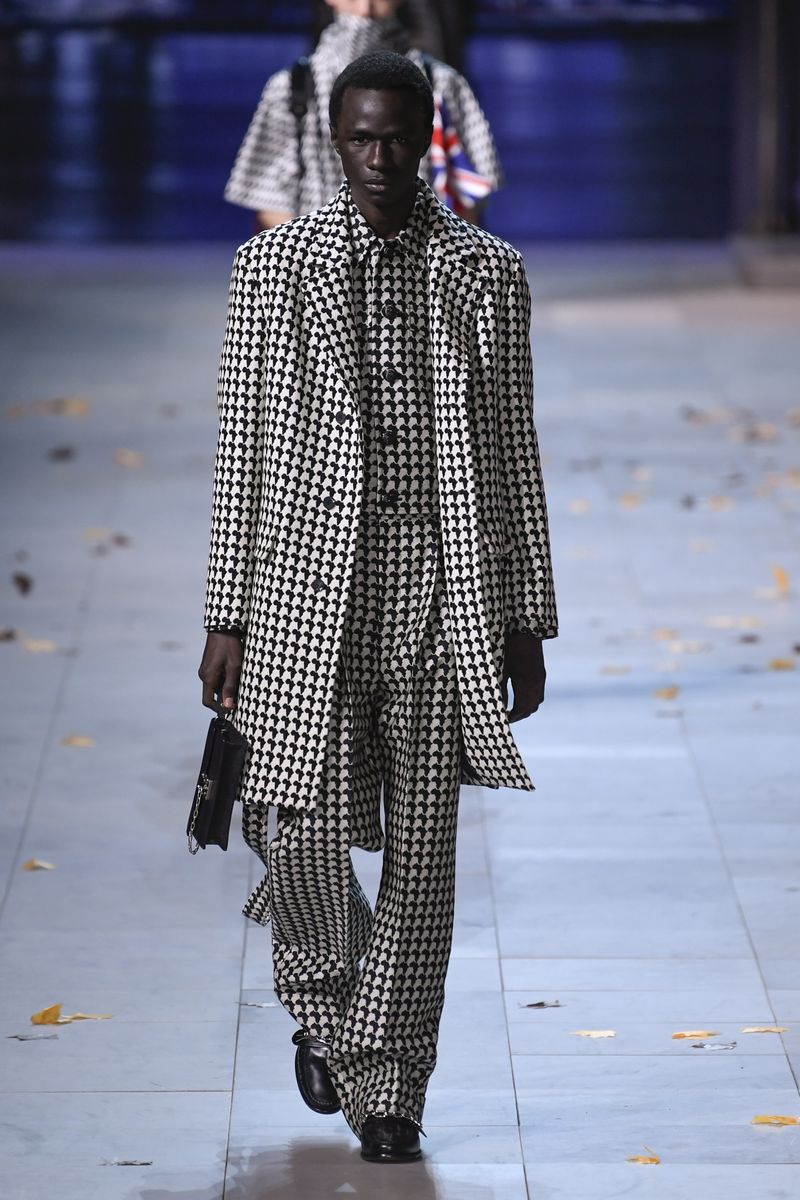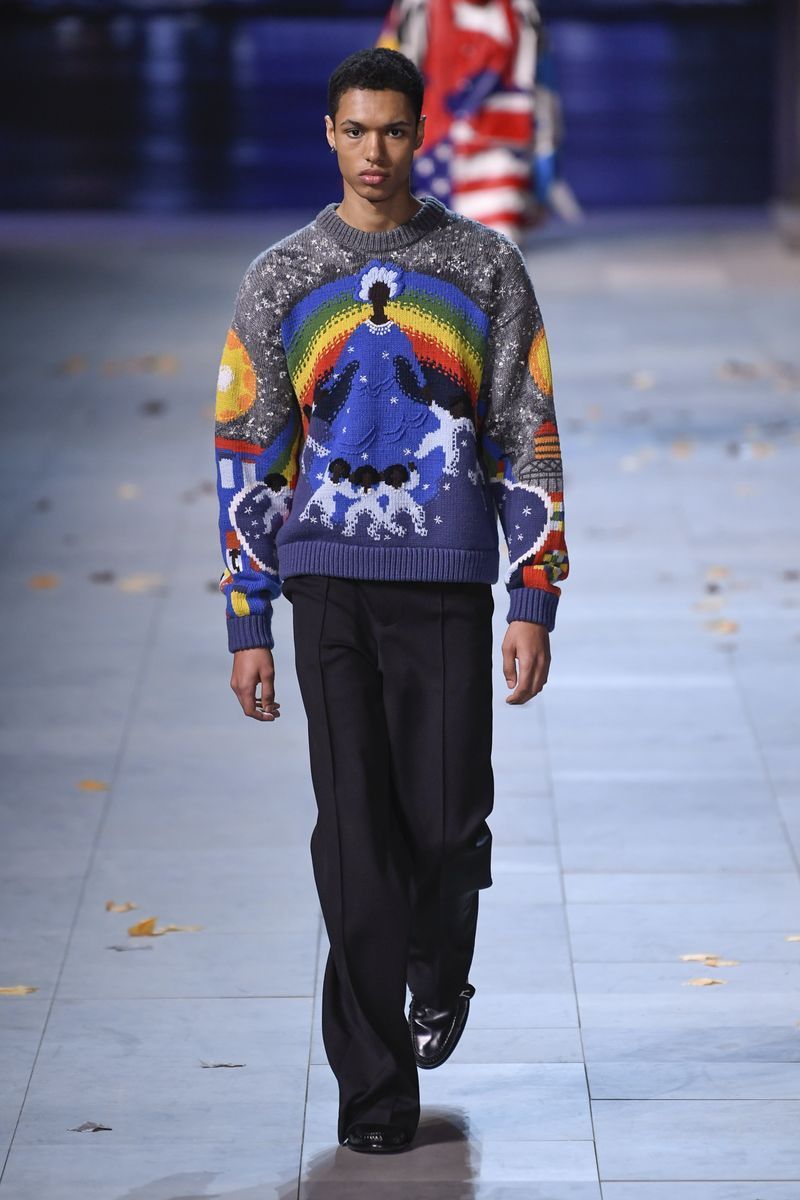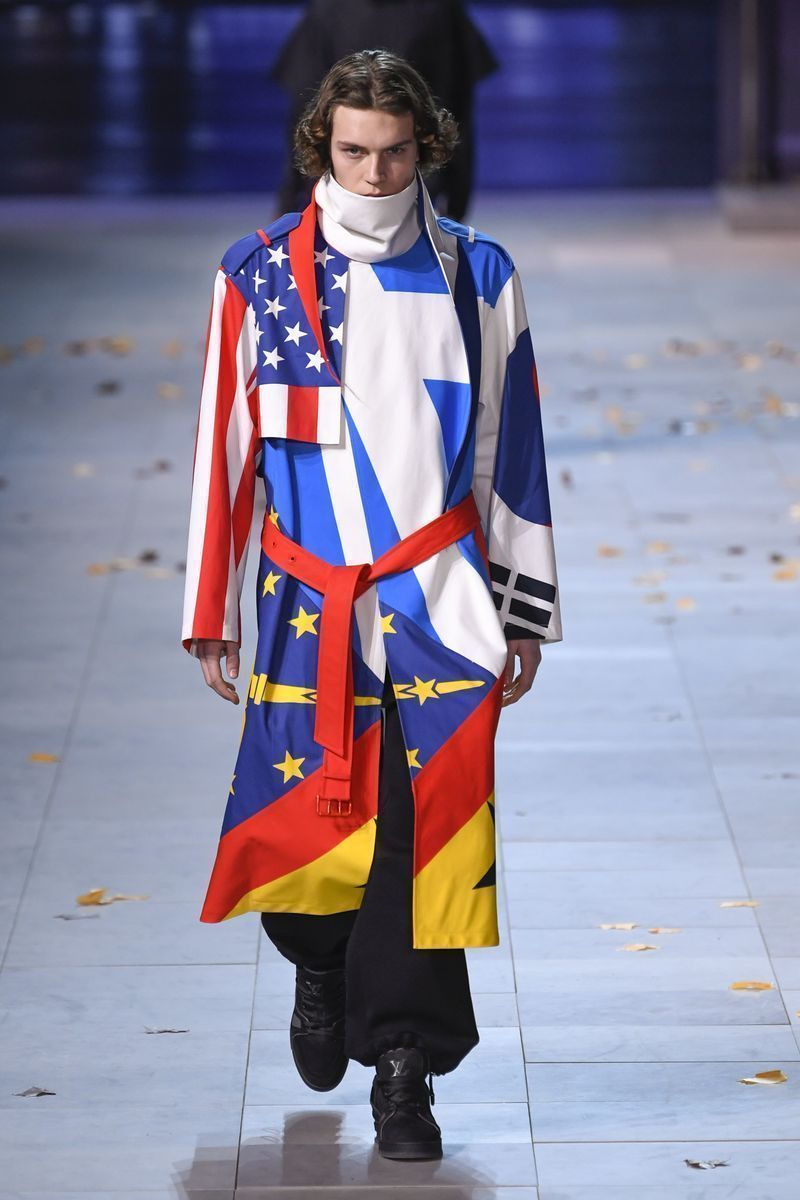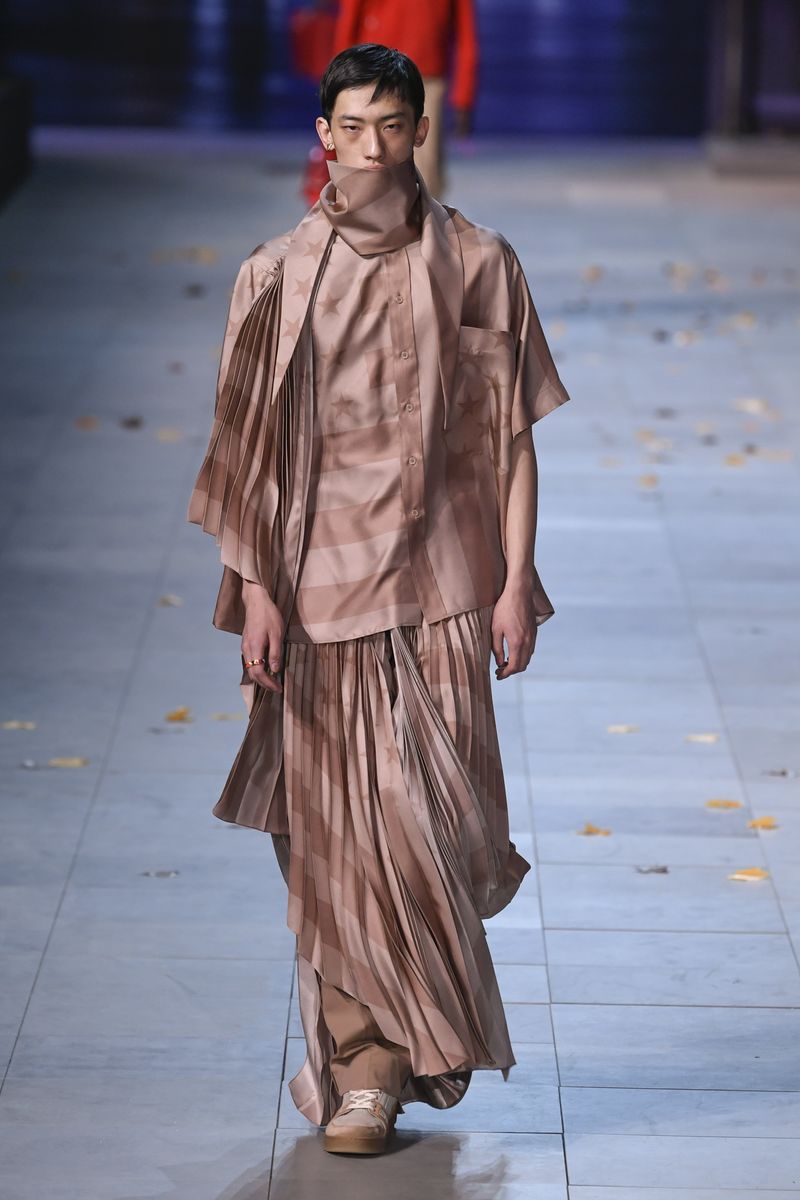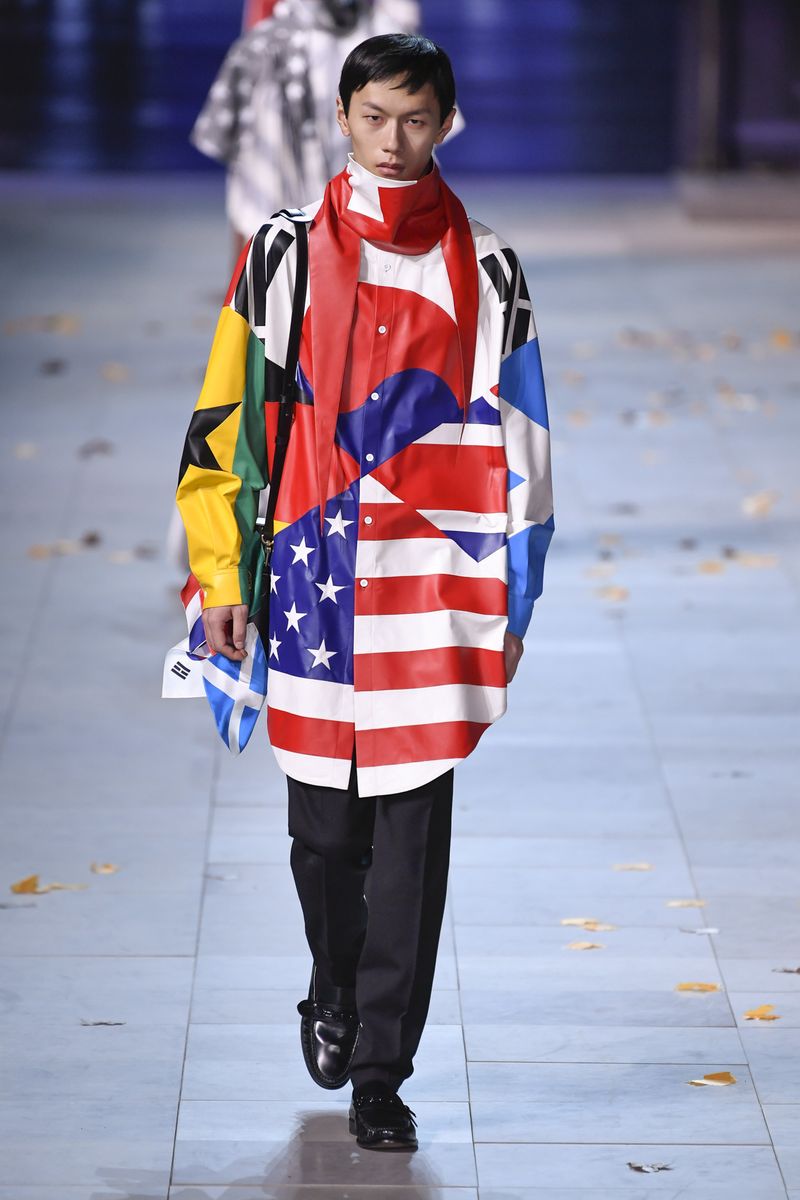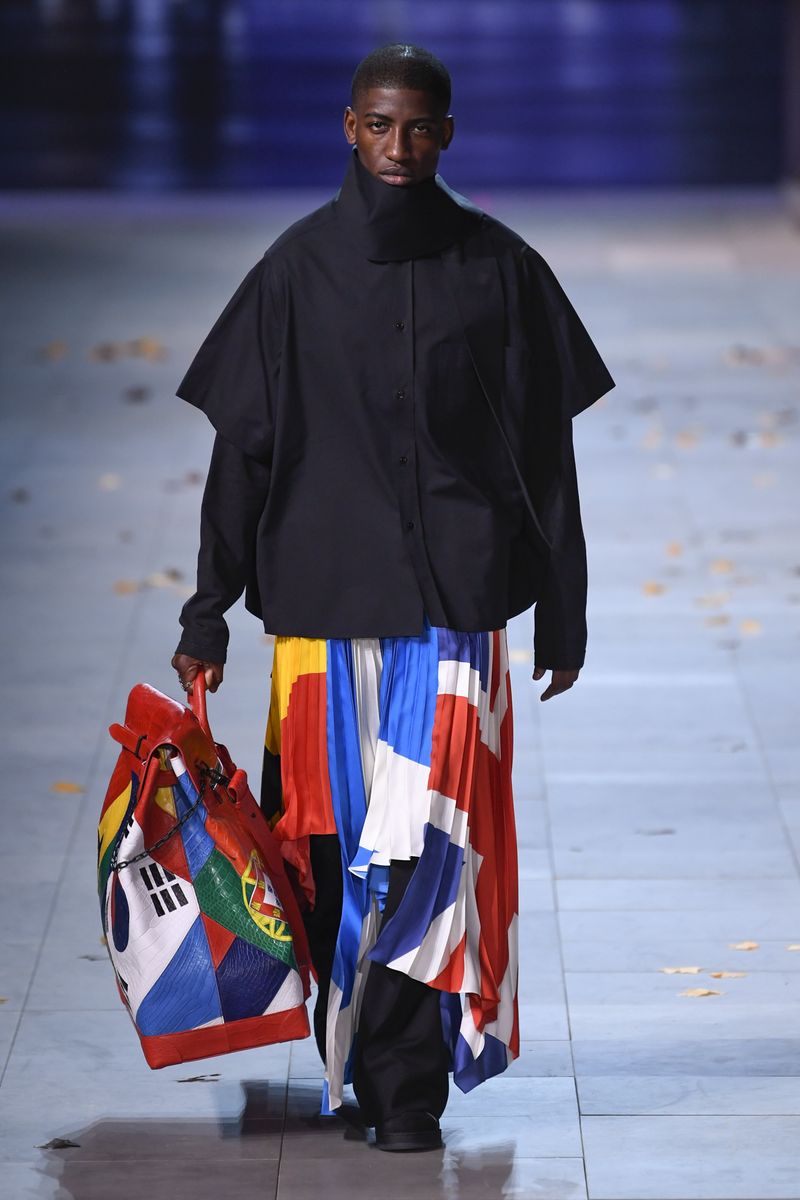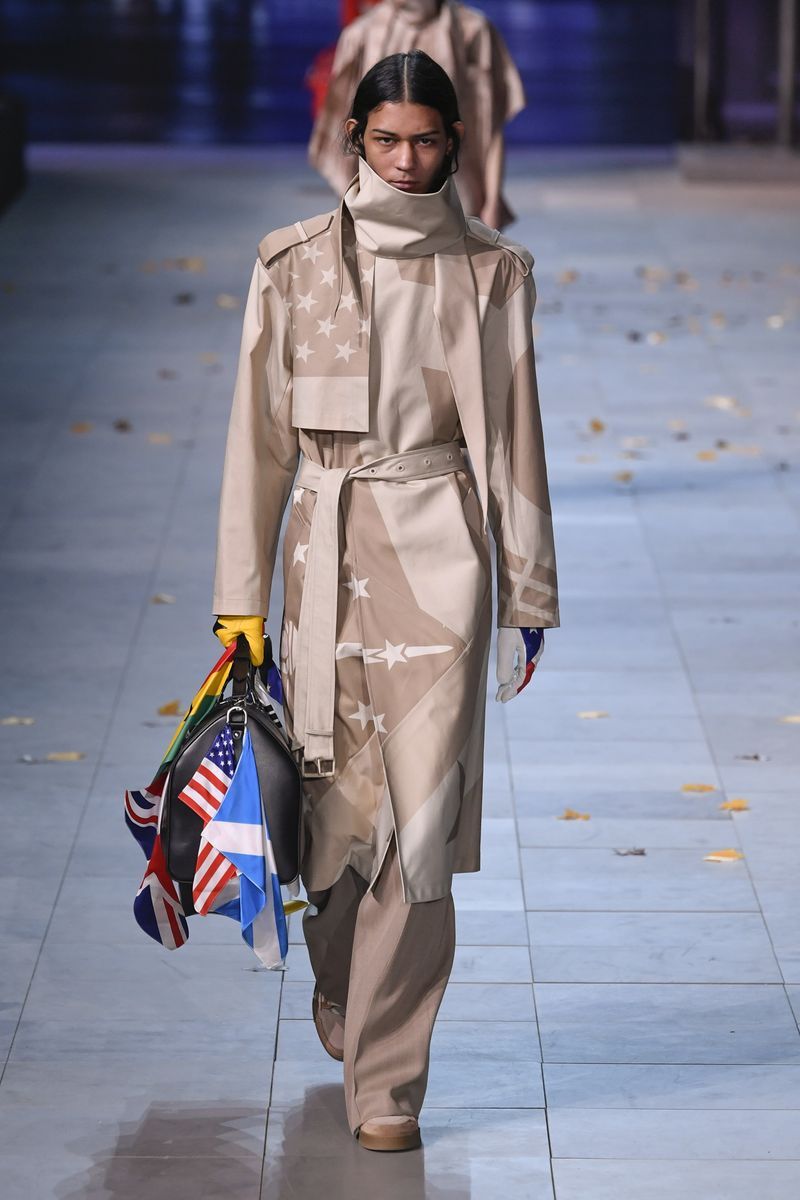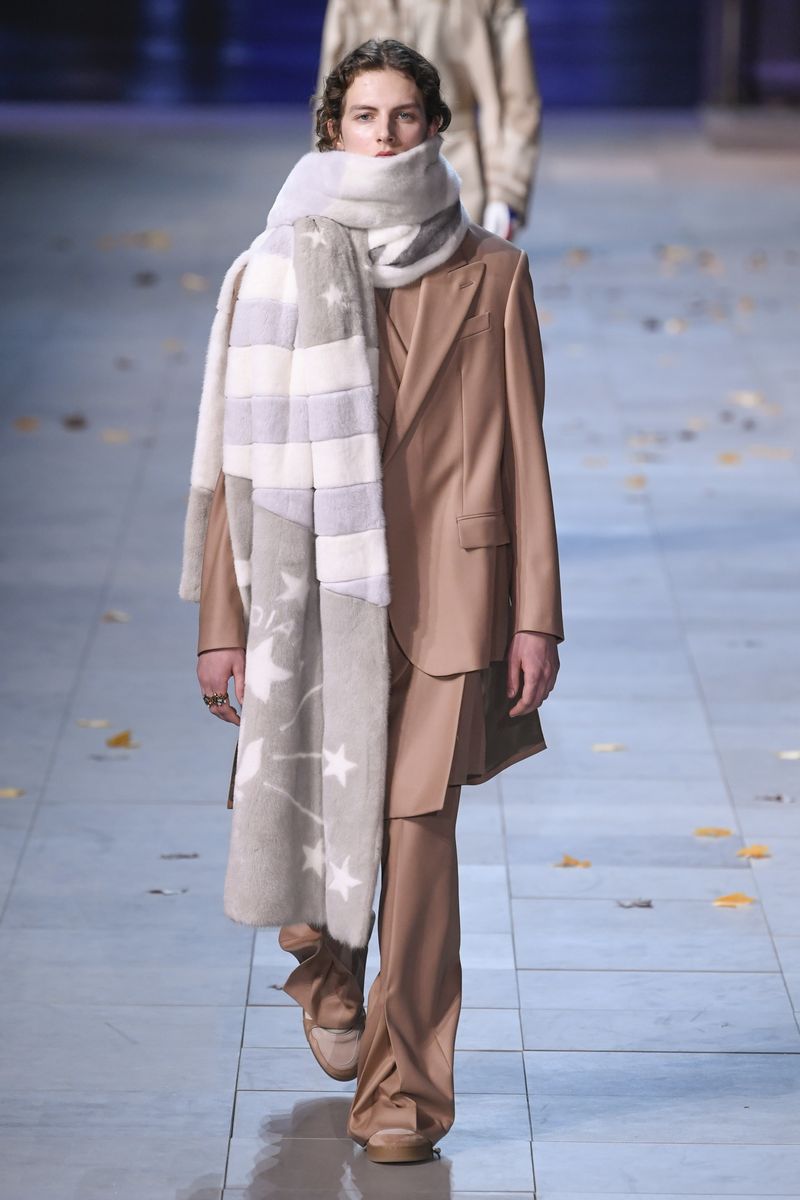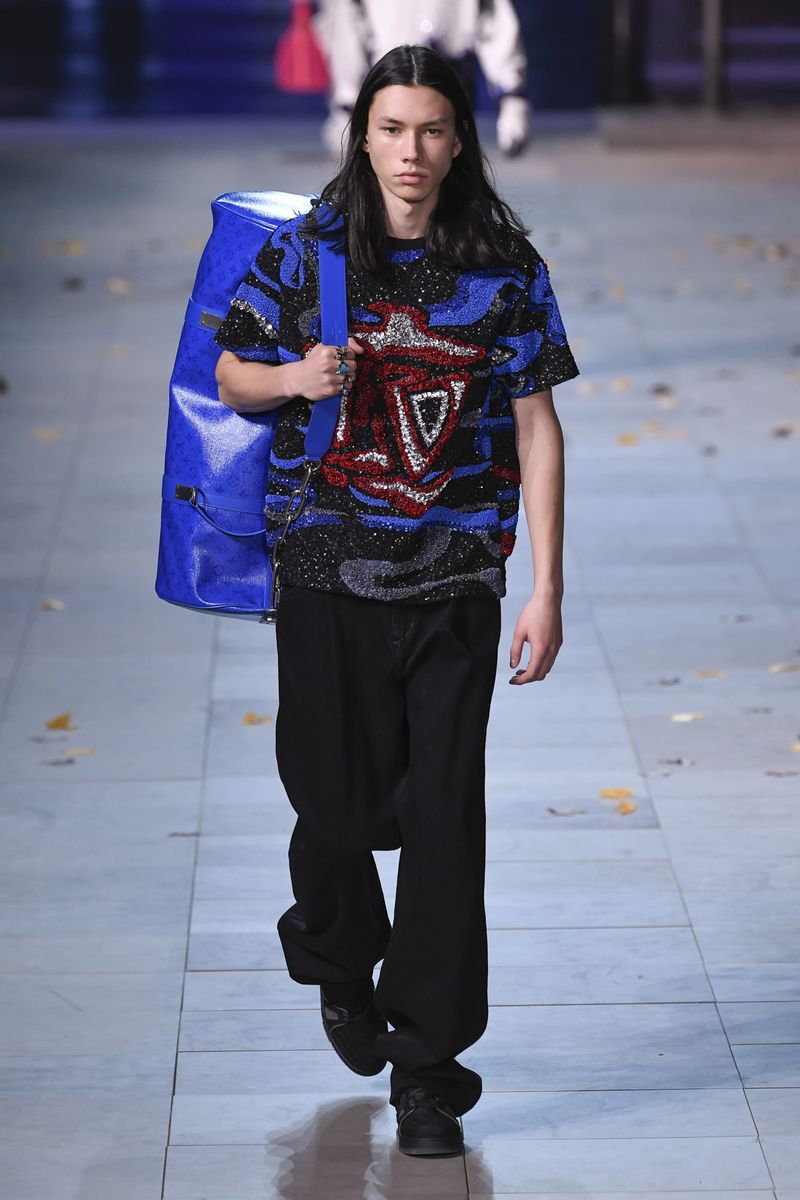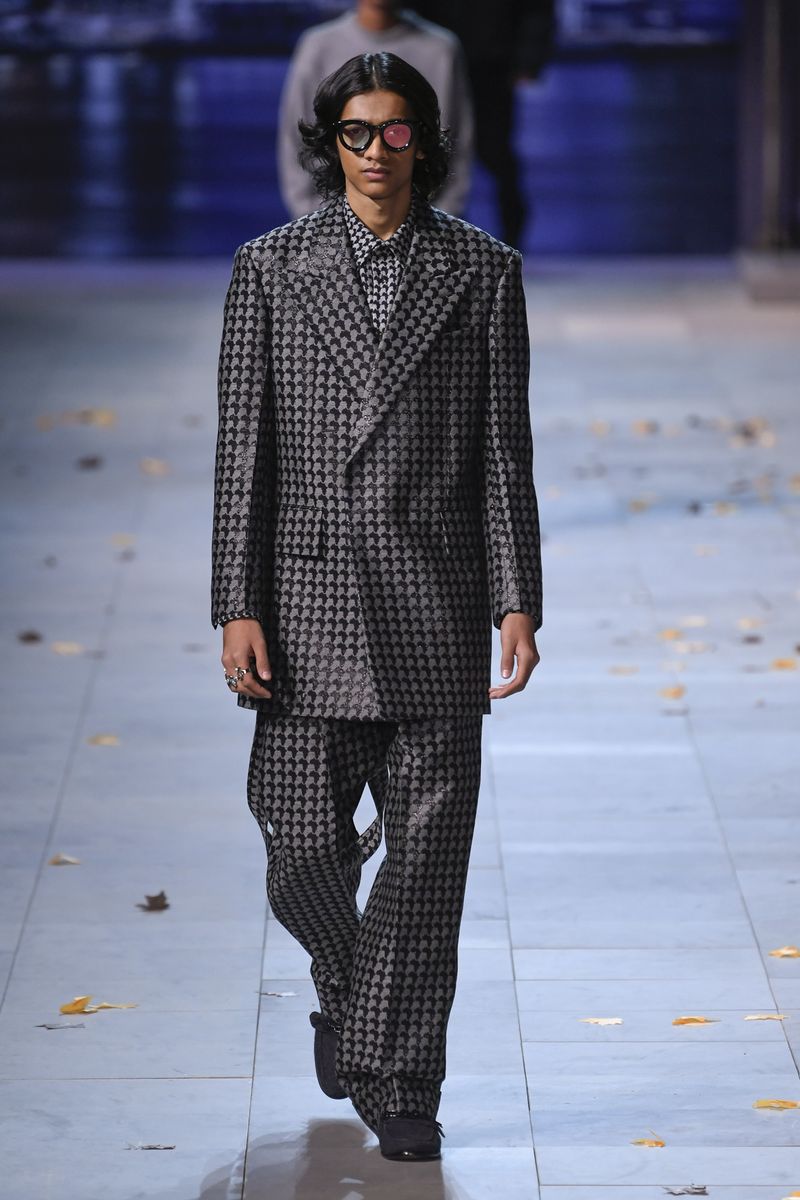 Virgil Abloh is consolidated as the figure of the savoir fairein the industry, reconfiguring the elegance of the classics. The new creative head has already given a boost to the prestige and reputation that male fashion is reaching.