READ IN: Español
Louis Vuitton is ready to welcome the summer breeze of the Mediterranean Sea at its new pop-up shop in Ibiza, located in the cosmopolitan marina of the Balearic city.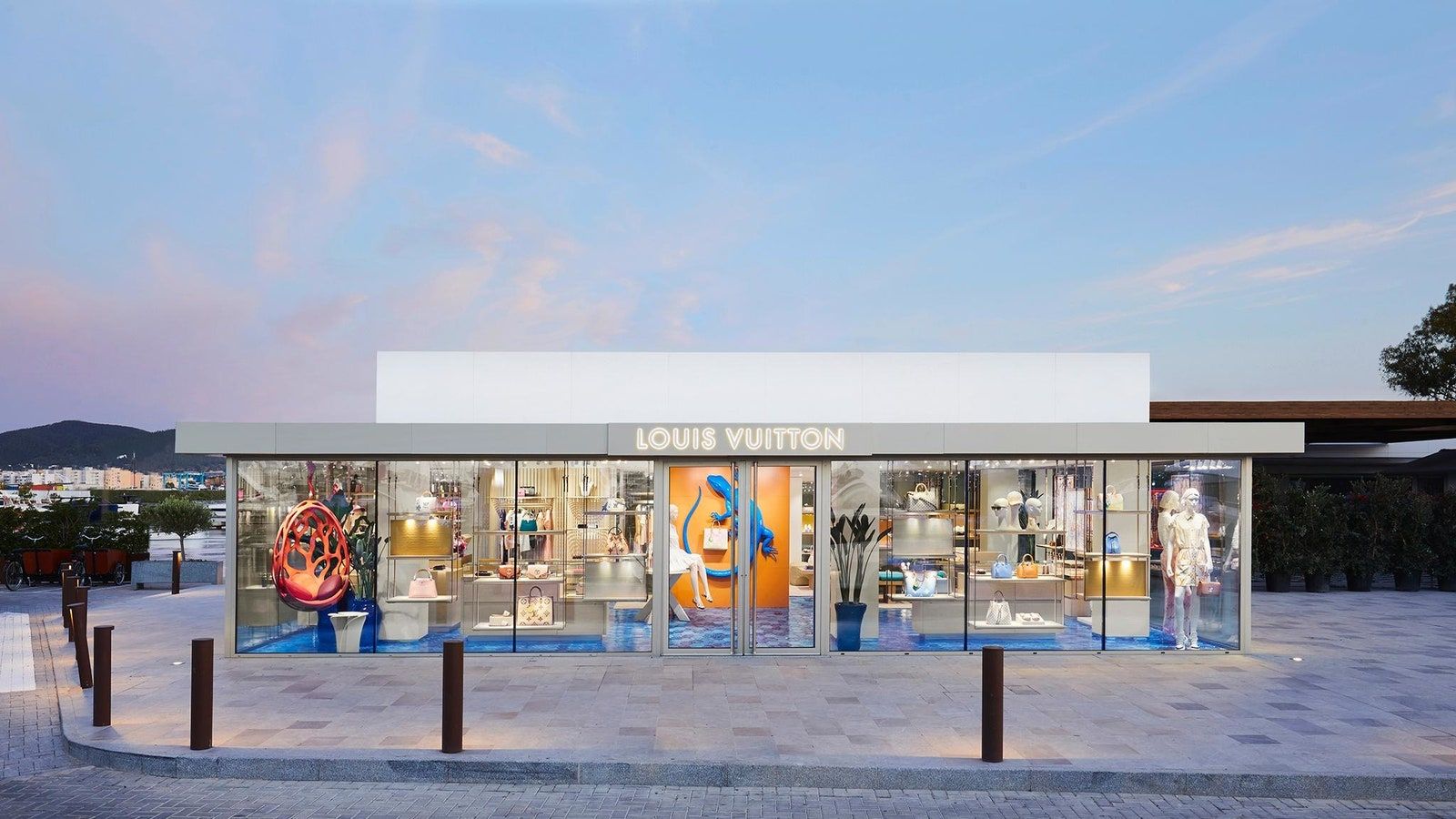 An exclusive space dedicated to the Summer Capsule collection, featuring a selection of ready-to-wear, shoes and accessories, as well as some of the maison's most iconic bags. A collection that evokes the soft tones of Ibiza's sunrise and the vibrant colour palette of its lively sunsets.
The contemporary translucent effect of the walls of the pop-up, which is spread over a single floor, is reminiscent of an aquarium design, while its architectural elements play with the concepts of sea, summer, water and sun. The space invites an elegant and sophisticated shopping experience, where pure elements prevail, as well as the use of noble materials and soothing light tones.
True to Louis Vuitton's desire to make each shop unique, the Ibiza pop-up features a marvellous vitrified ceramic floor made from hexagonal blue tiles. Handcrafted one by one in Italy, their uniqueness, shine and beauty pay homage to the waves of the Mediterranean Sea; just like the giant Balearic lizard that welcomes visitors from its interior wall.
The resort shop is exclusively selling the limited edition 'OnTheGo Ibiza' bag, inspired by the historic 'Sac Plat' launched by Louis Vuitton in 1968. The name Ibiza is embossed on a canvas with a Monogram motif in a soft grey tone. The LV Circle signature is the centre of attention in a bright yellow to match the embossed velvety Monogram flowers that adorn the sides of the bag. The 'OnTheGo Ibiza' is the perfect summer companion for enjoying the energy and magic of the beautiful island of Ibiza.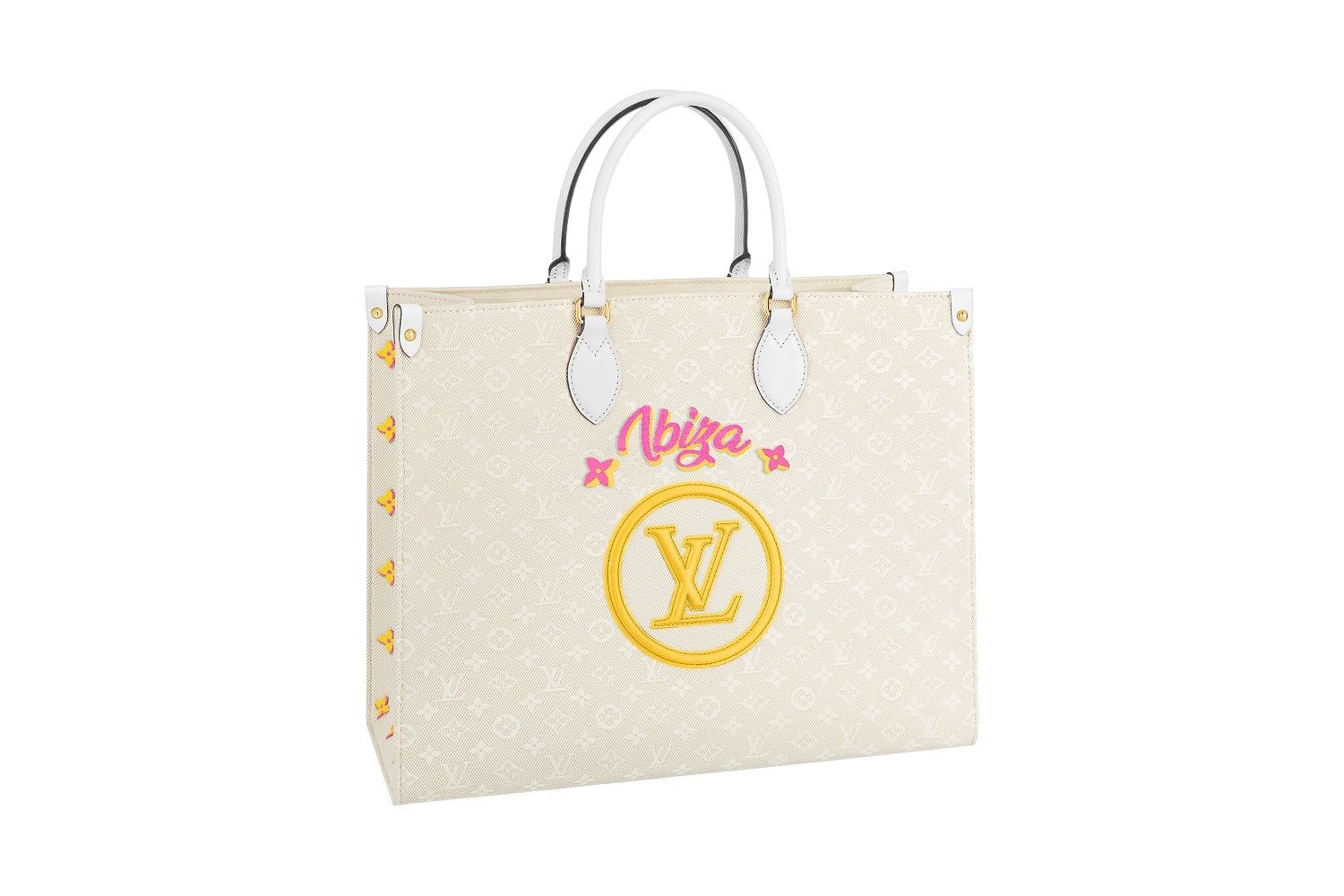 The Louis Vuitton pop-up will be open every day until the end of the season, from 10am to 10pm.
Paseo Juan Carlos I, 20 – Edificio 6 Marina Ibiza (07800) Ibiza