READ IN: Español
Yesterday, the Louvre Museum was transformed into another emblematic museum of the Parisian city, the Pompidou art and culture centre, to house the new Louis Vuitton collection for the Autumn/Winter 2019 season. Nicholas Ghesquière, who has held the post of creative director of the French fashion house since 2013, has surpassed himself by designing a sophisticated and dynamic collection inspired by the style of the 1980s.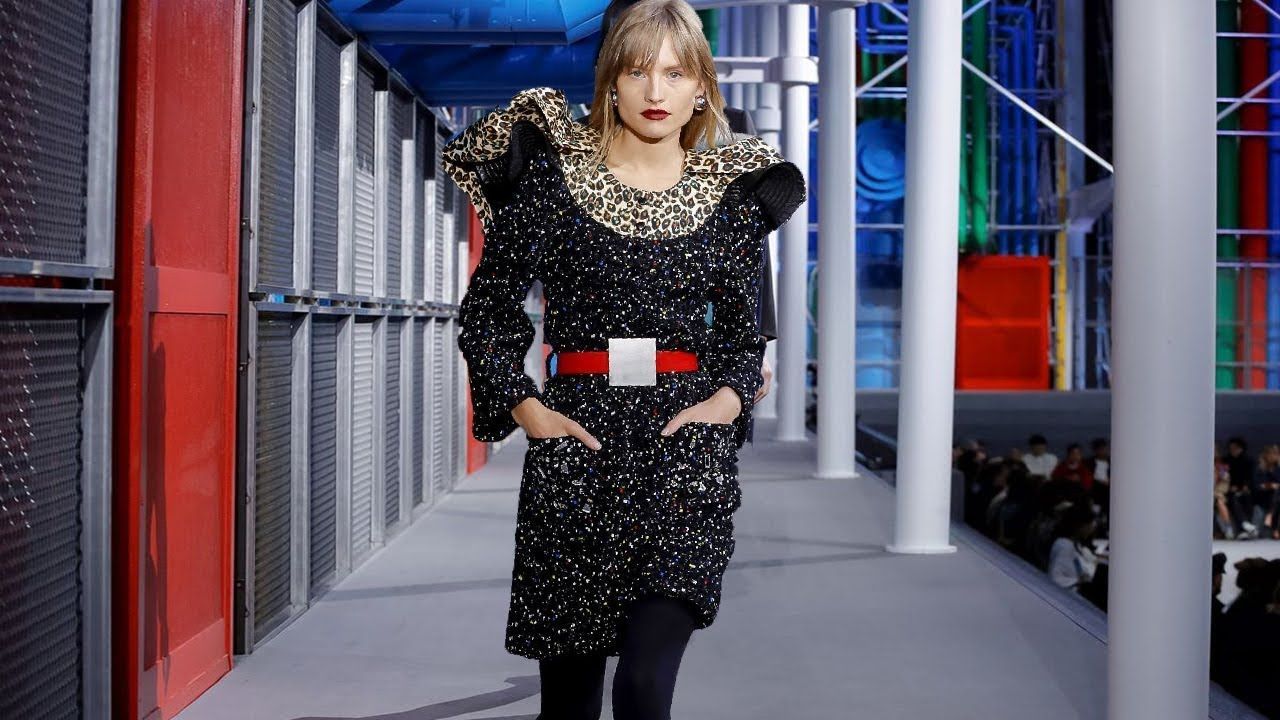 The luxury leather goods firm Louis Vuitton conquered the catwalk of the French capital yesterday with a fresh and contemporary collection, excellent from any perspective. A museum within a museum, or rather, a dream within a dream. An atmosphere of style, work well done and authentic quality.
Ghesquière gave women back the essence of the 80's party style without losing elegance and sophistication. The ruffles have been present in most of the collection of the French couturier.
Feminine silhouettes in eight, volume at the top and bottom profiling the middle zone with belts with square clasp. A notorious division not only perceived by the structure but also by the choice of colours and prints.
Square-shaped outer garments with voluptuous sleeves of floral and striking prints; on the other hand, evasé-type skirts with a lot of movement, the high-drawn trousers were of more sober colours giving all the protagonism to the upper part.
Leather overalls in smooth tones with a square buckle belt, so as not to lose the linearity of the collection. Sequined dresses, too, evasé with marked heart neckline.
And as an essential and representative touch of the eighty style XXL feather earrings. Nicholas has also brought back the trend of dense black socks with school-type shoes: derbi shoes in dark tones and dockside laces.
Louis Vuttion FW19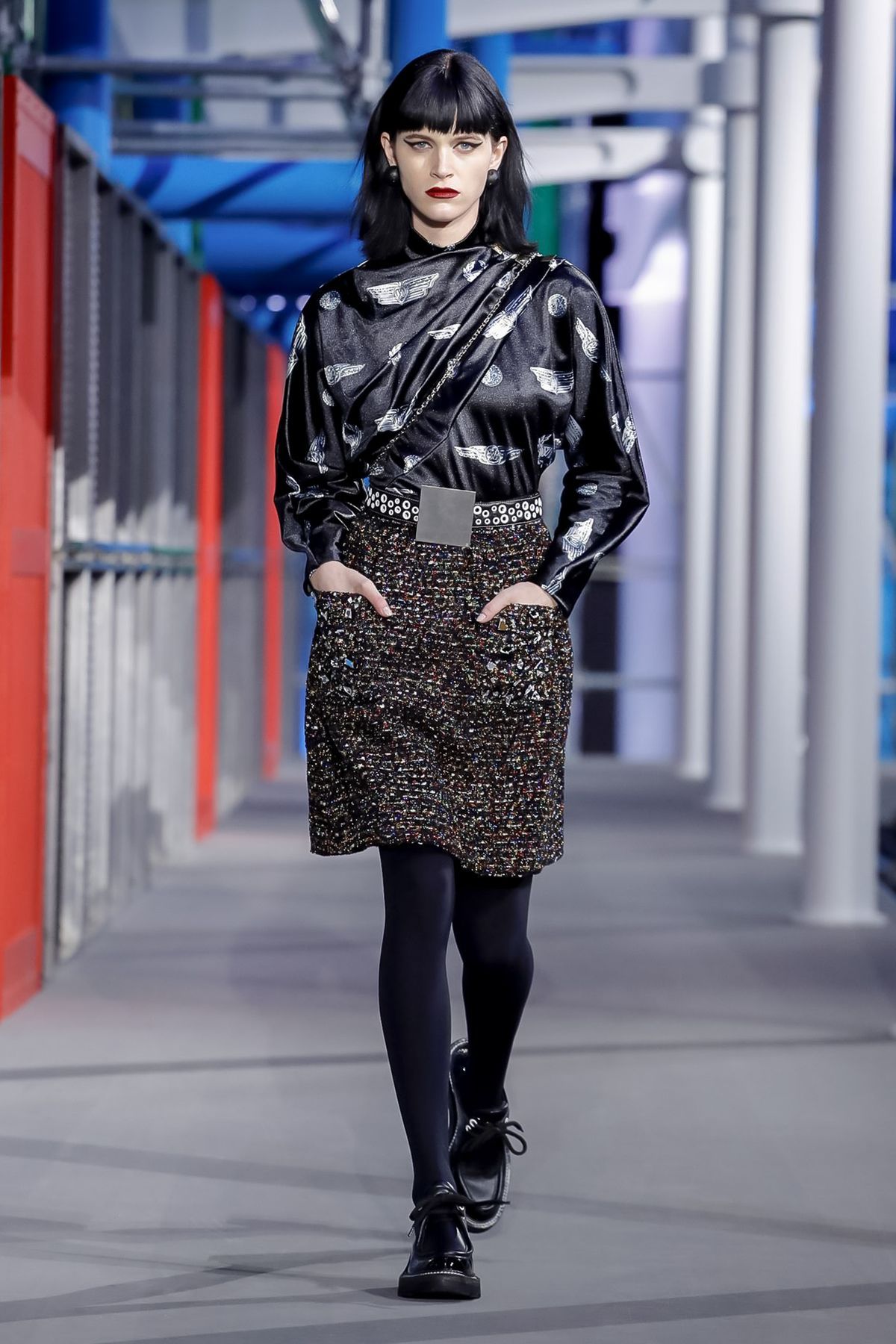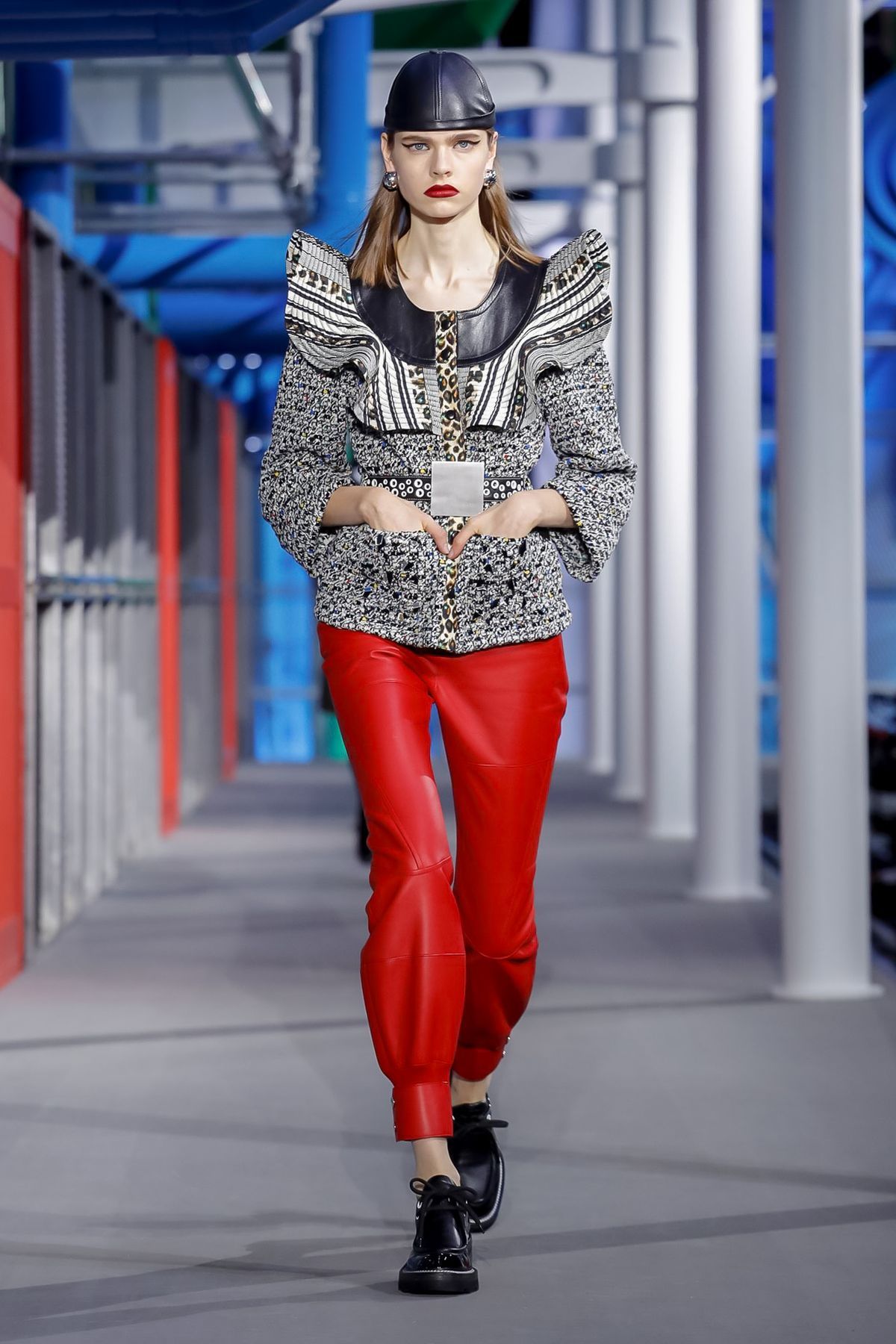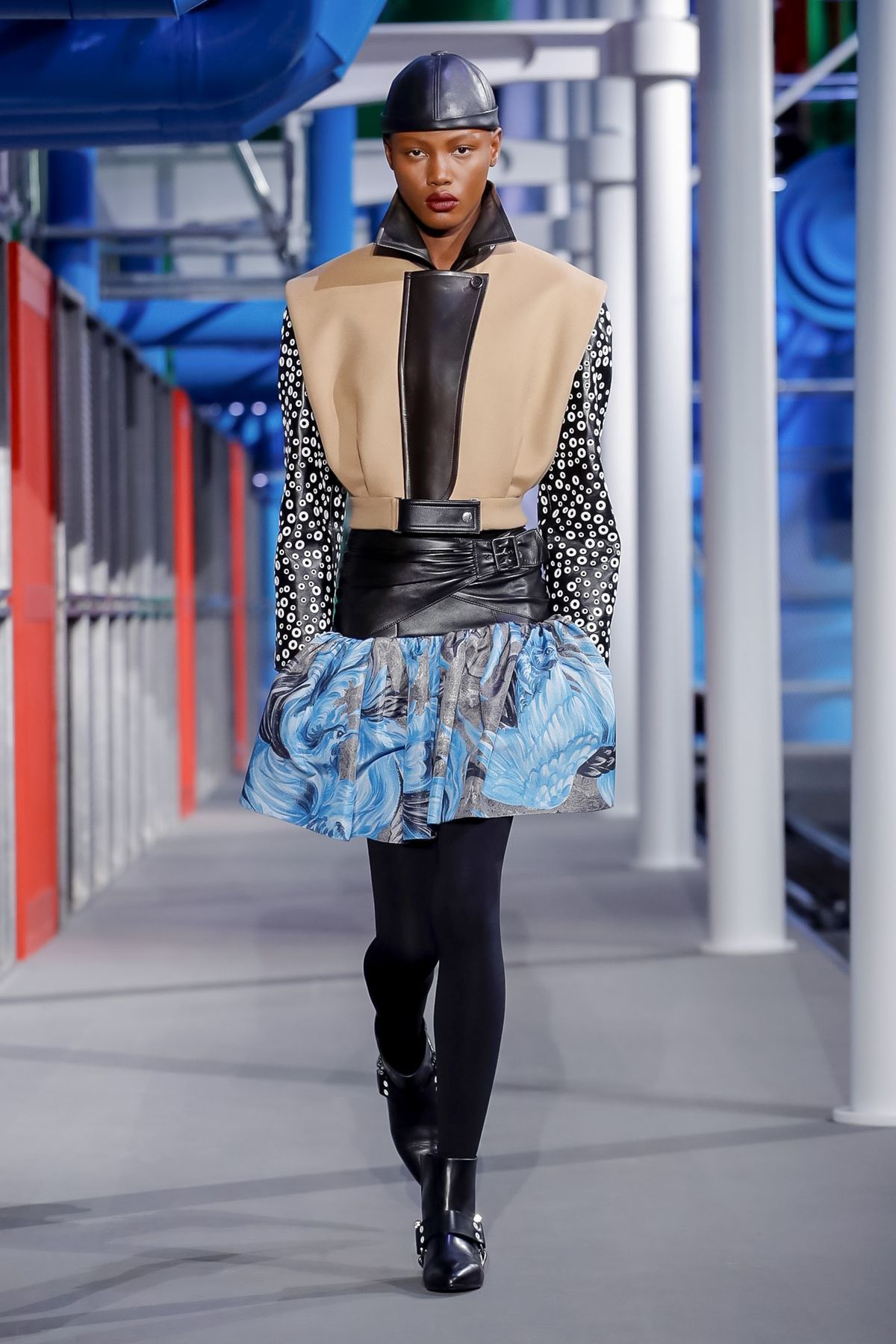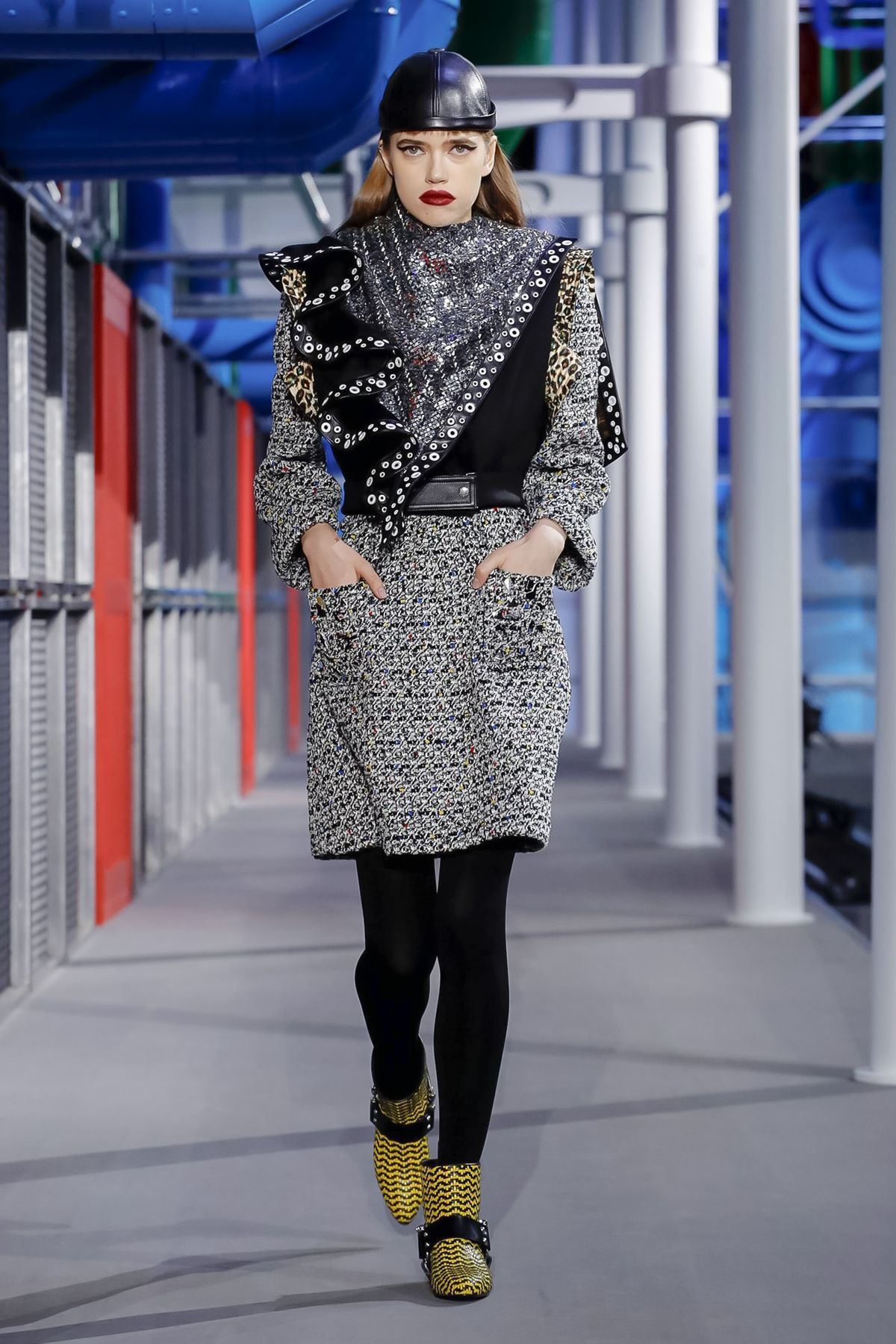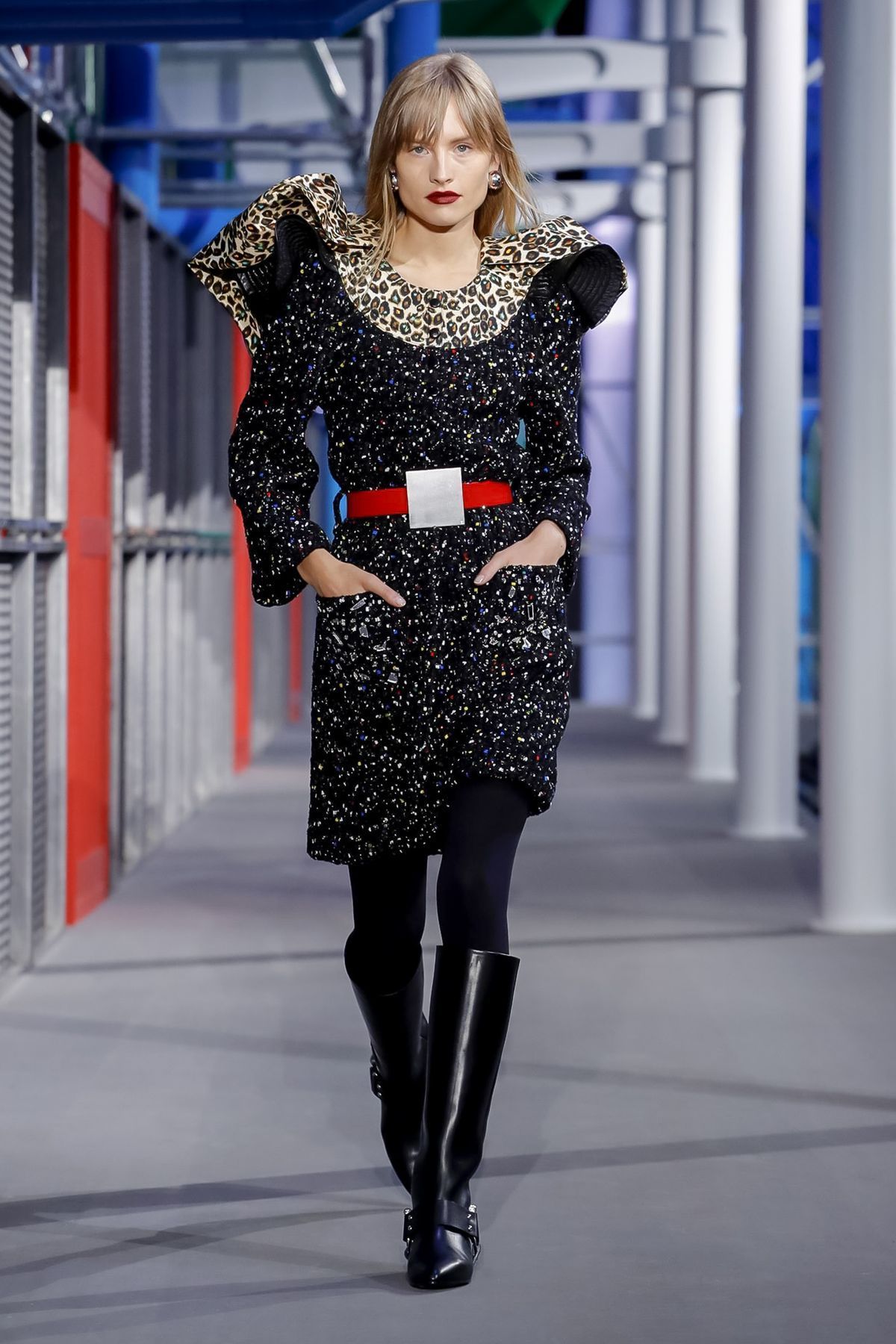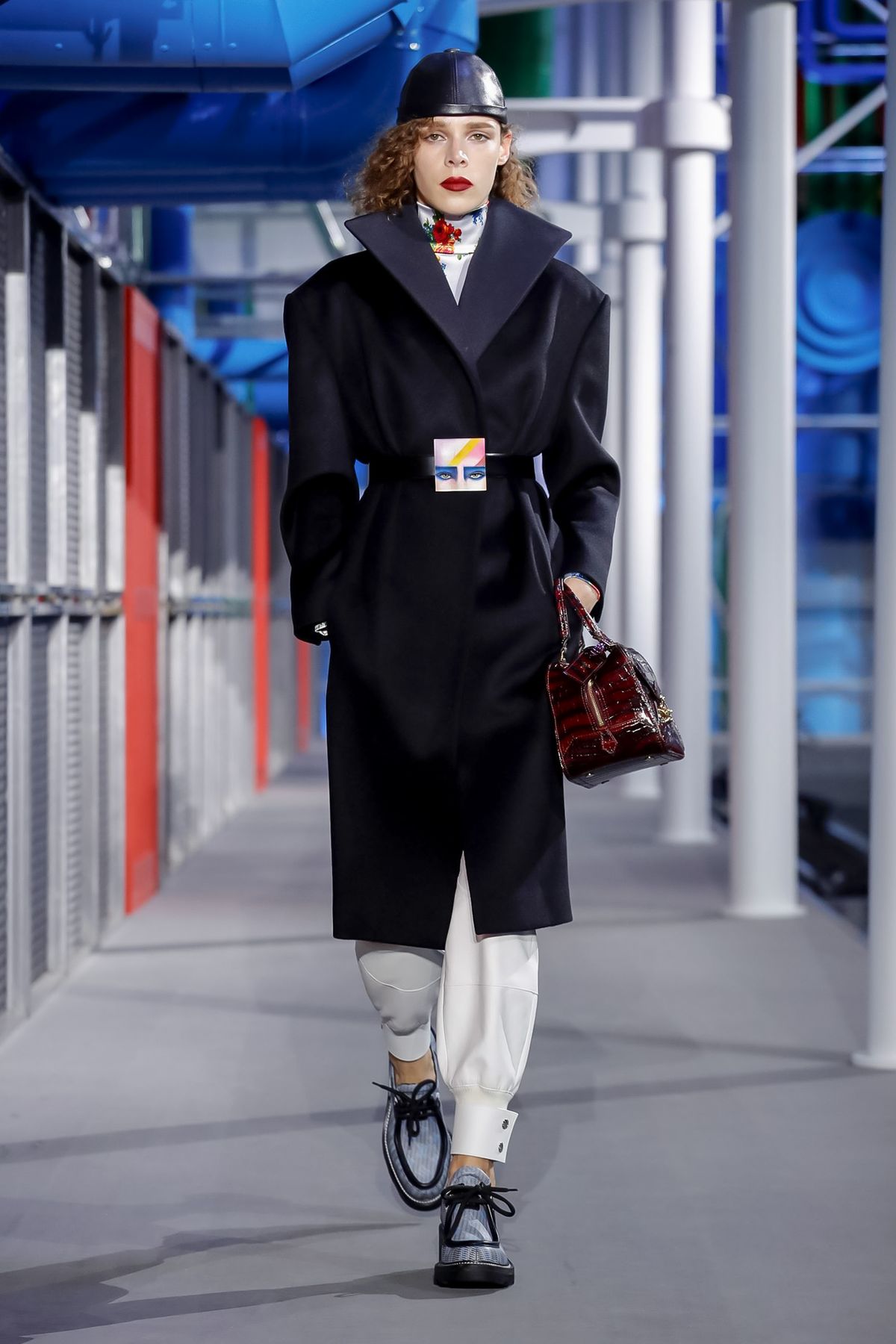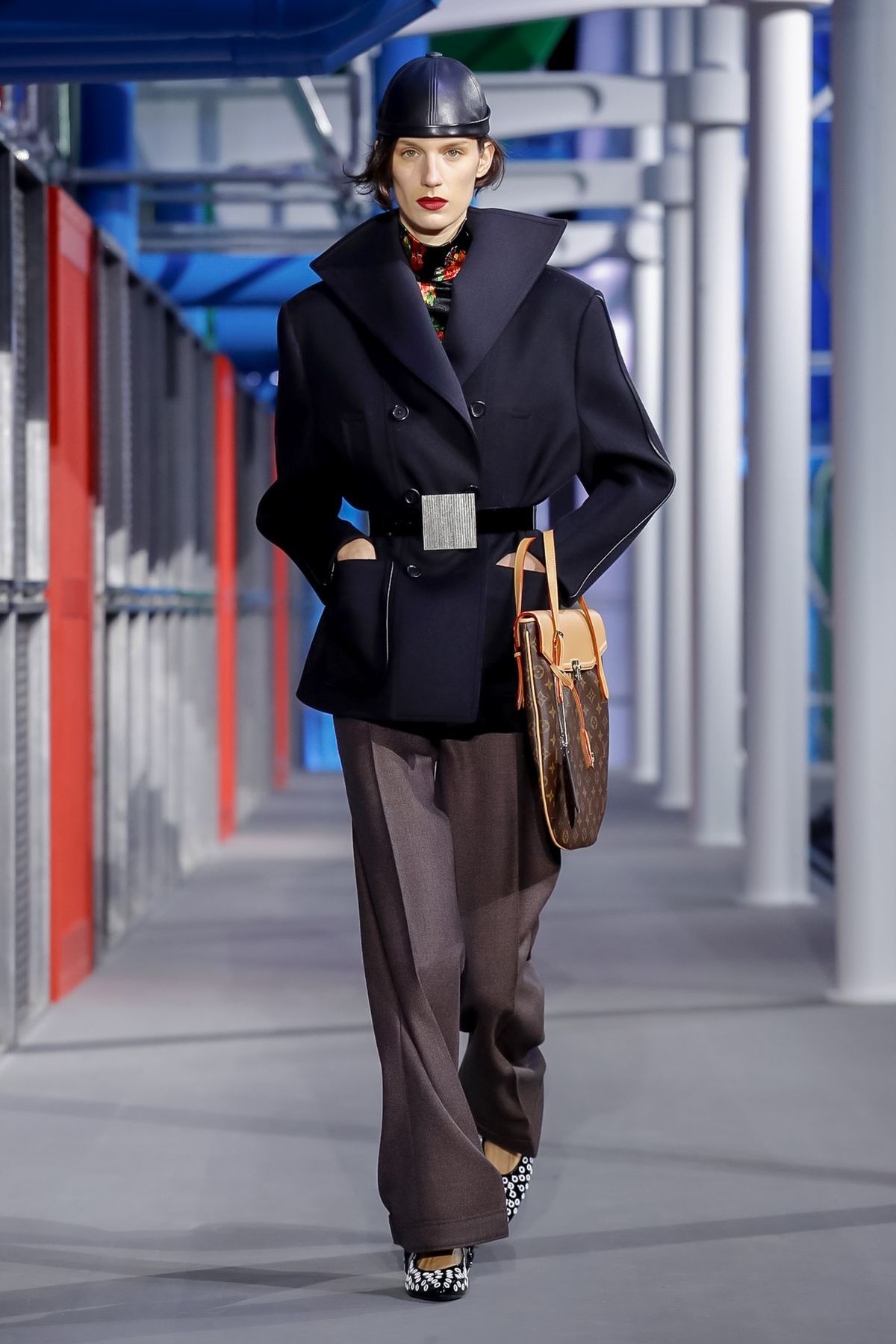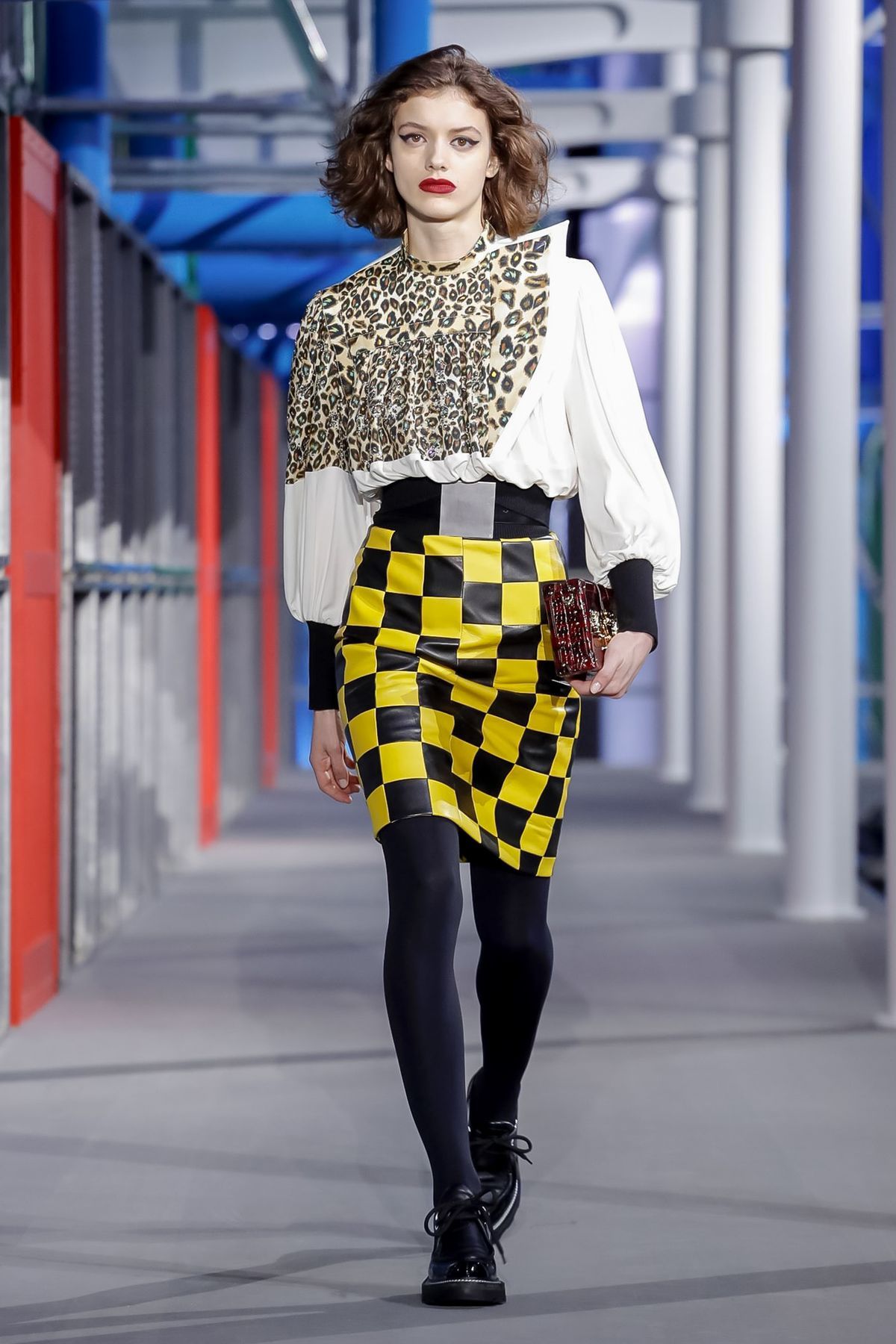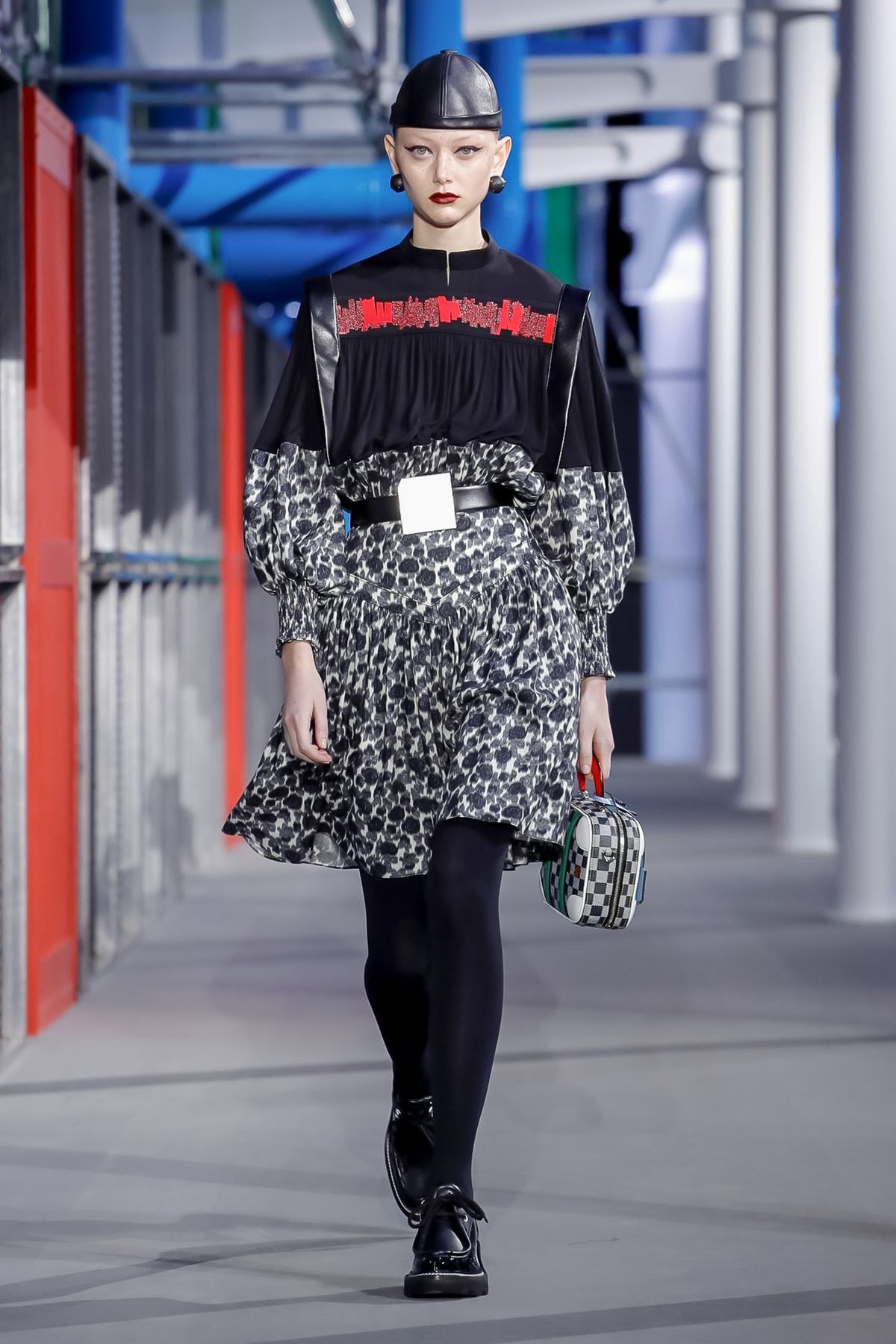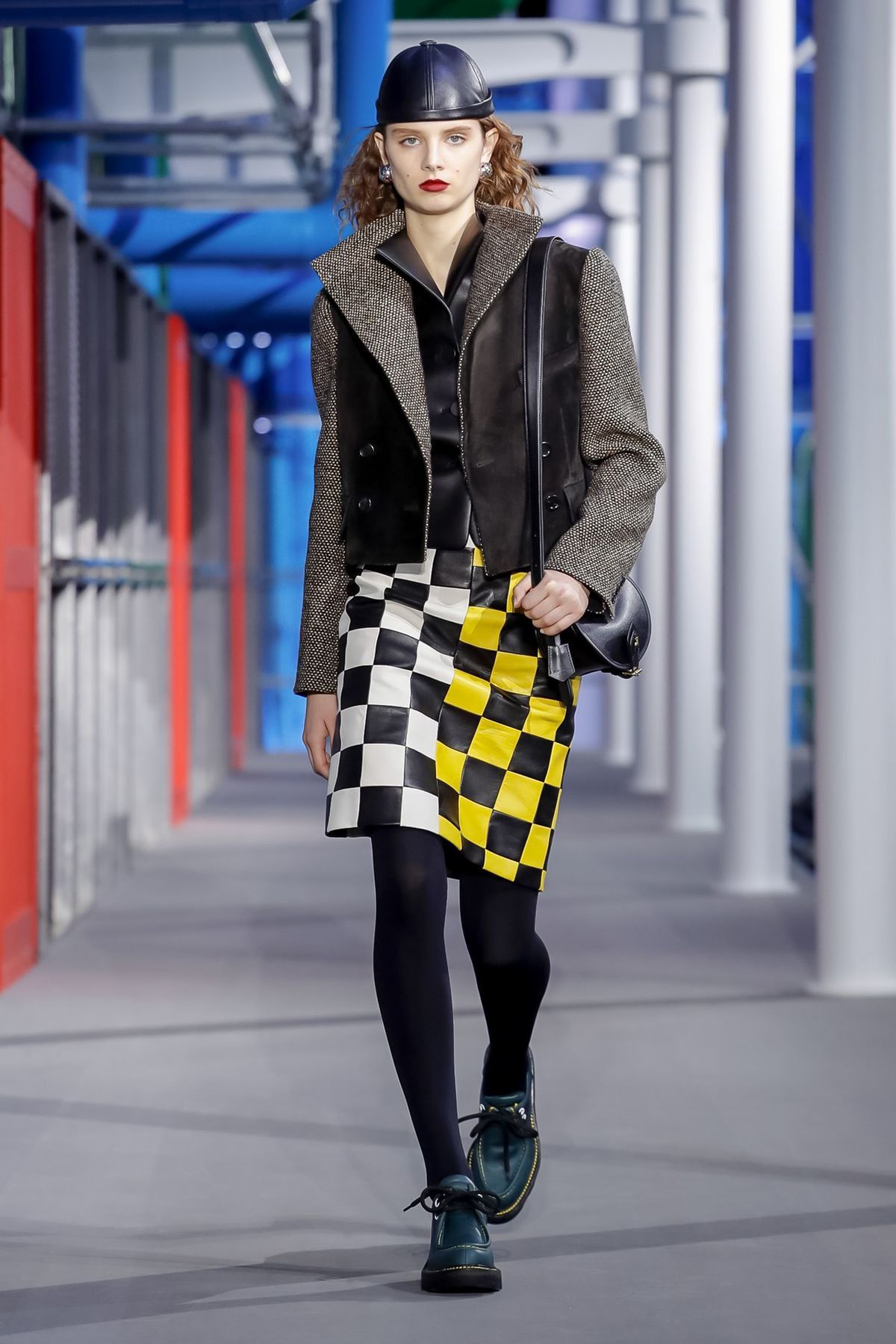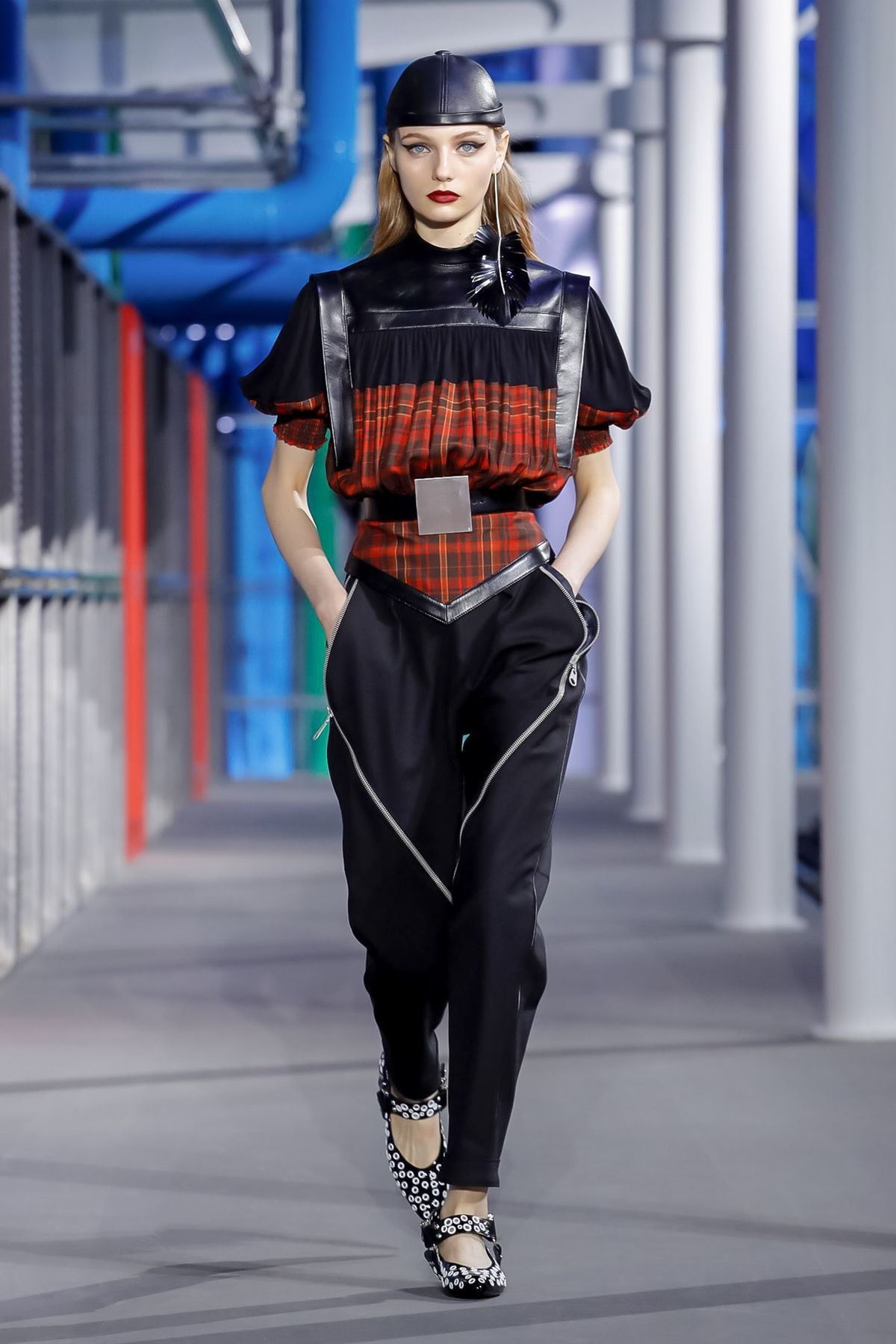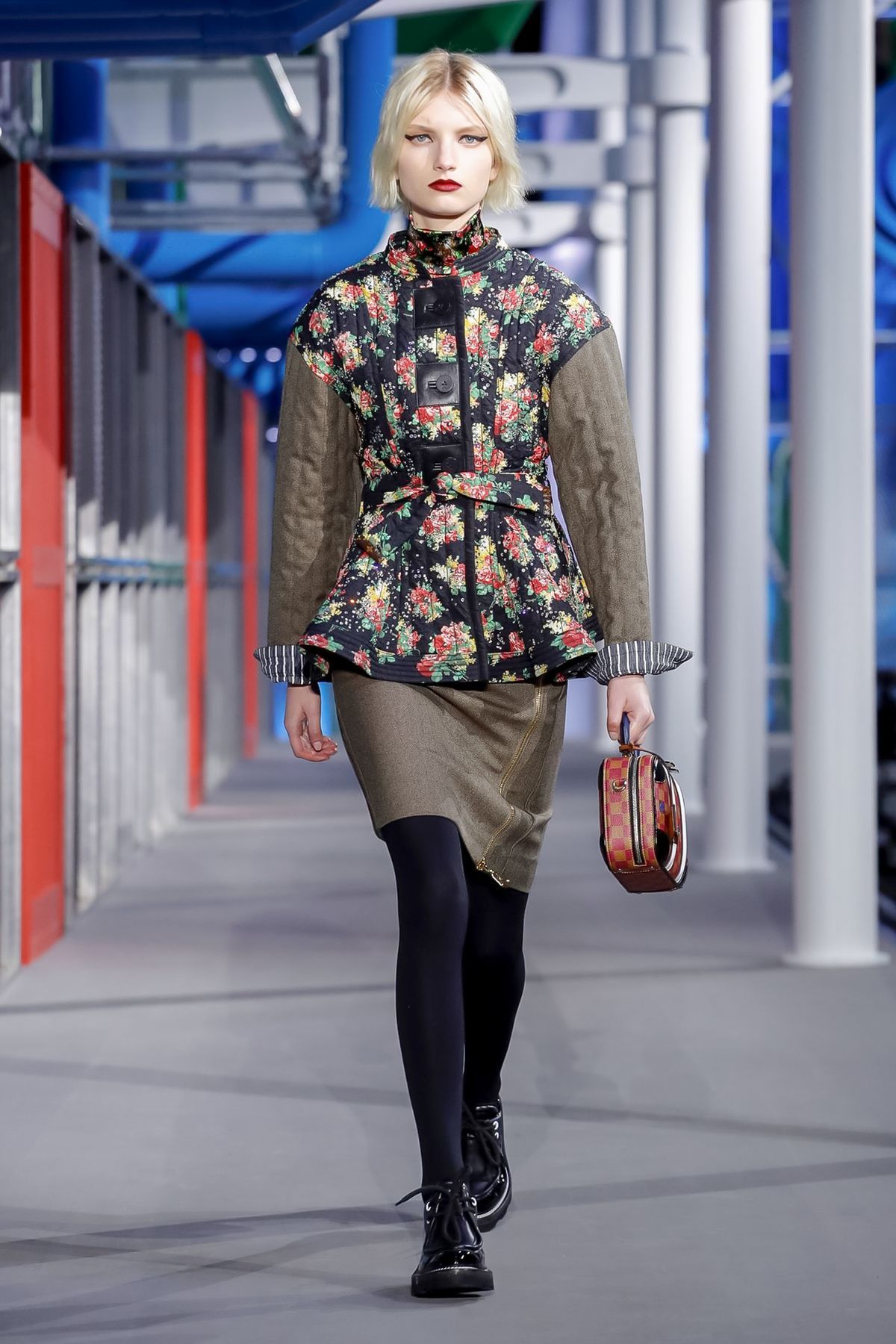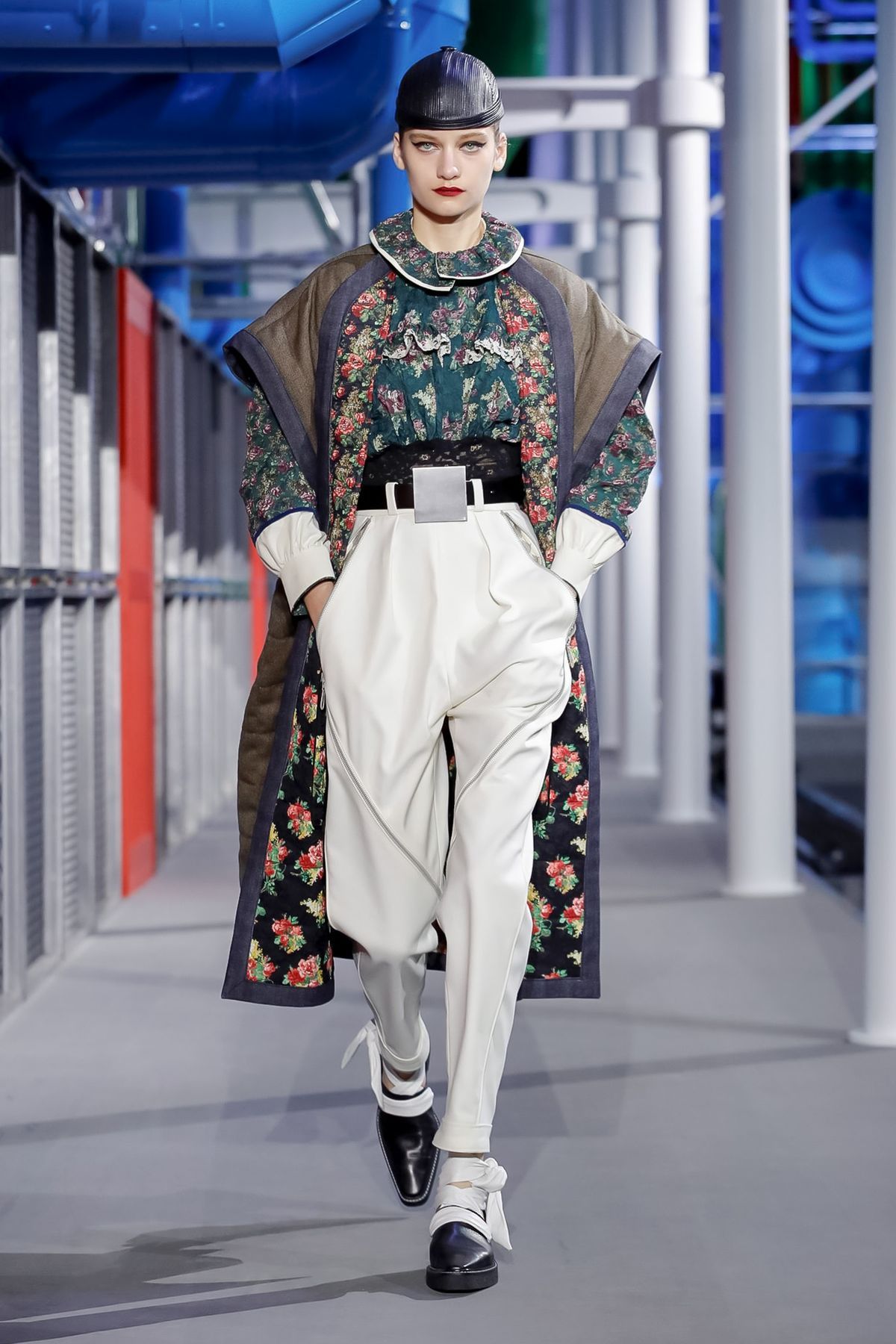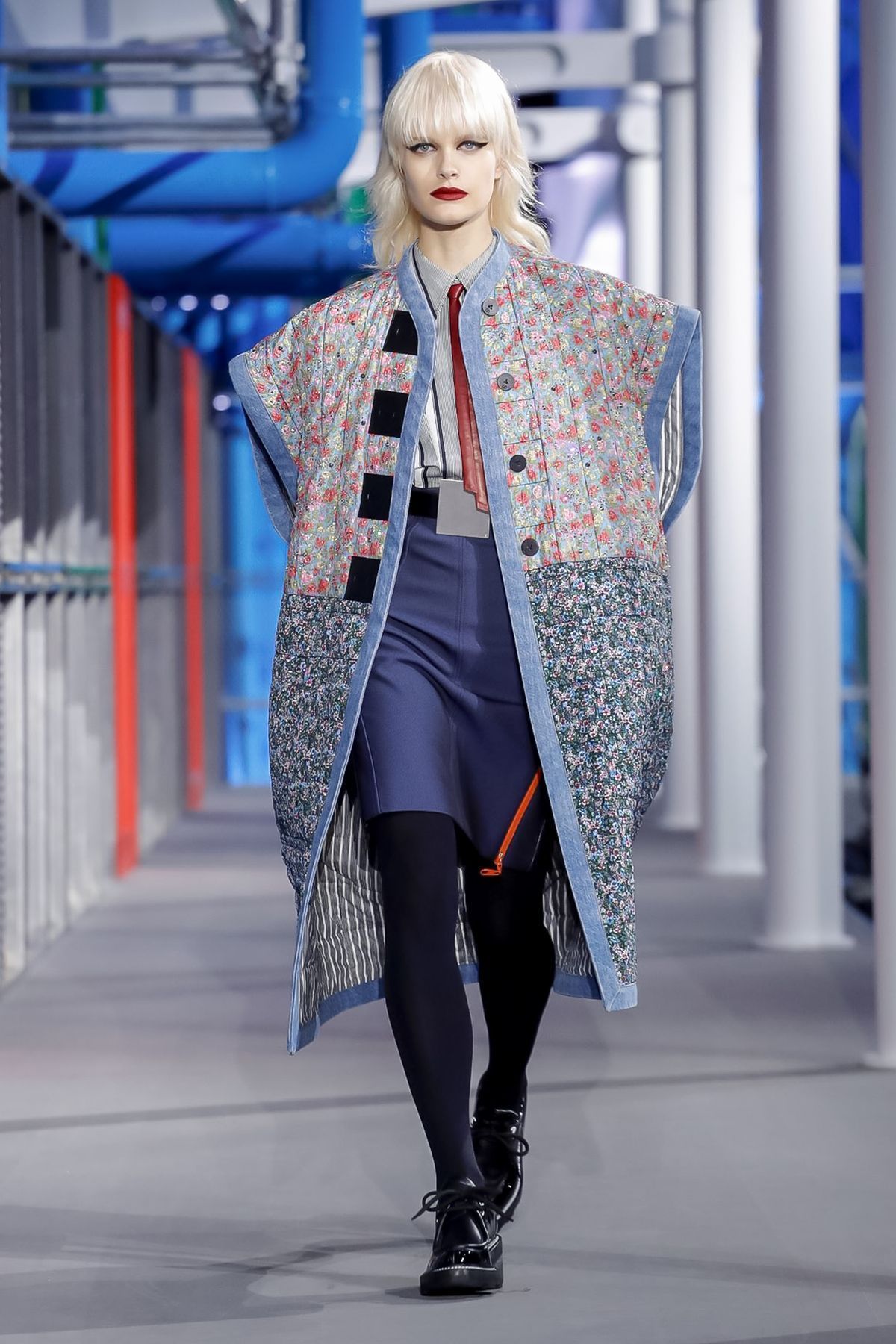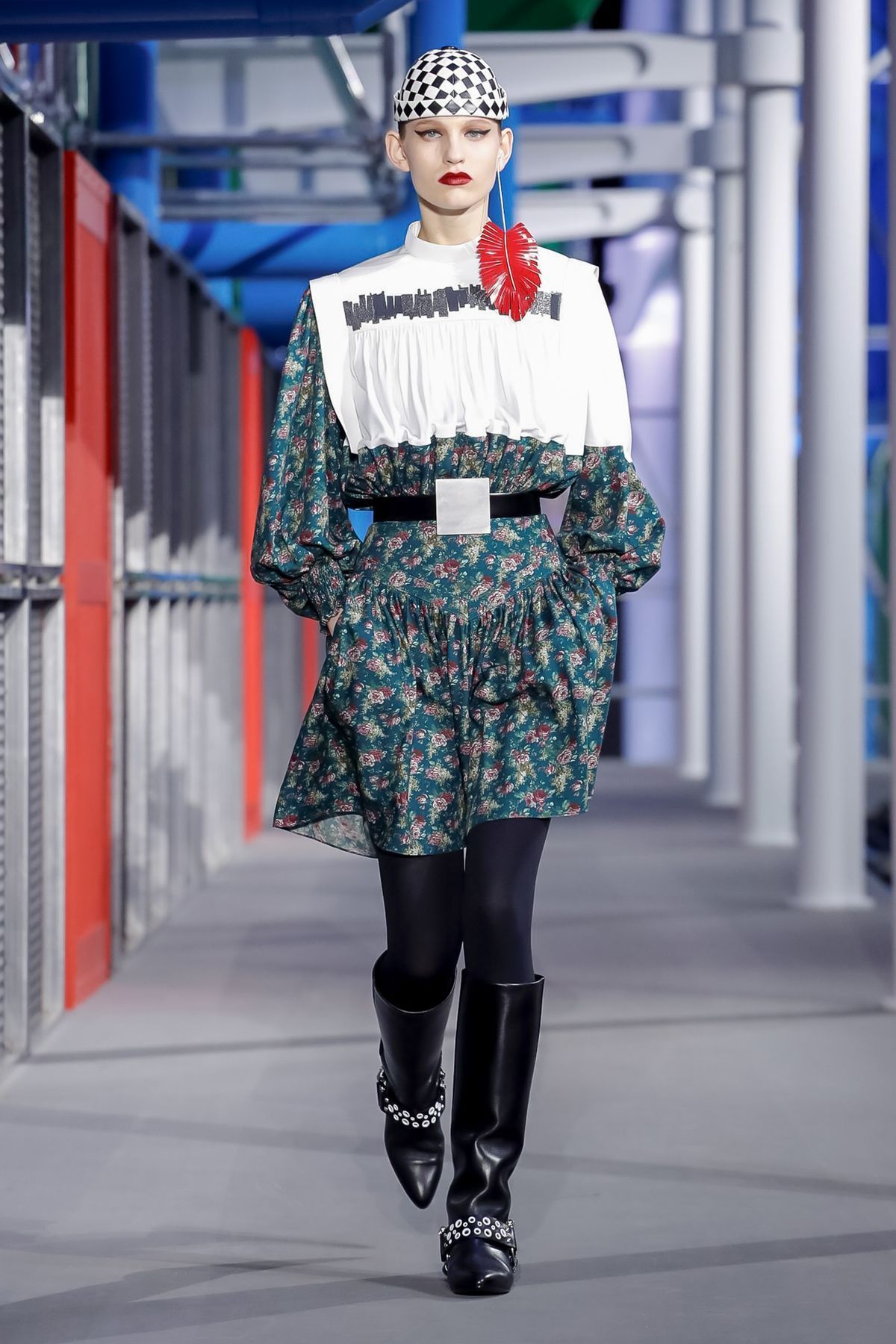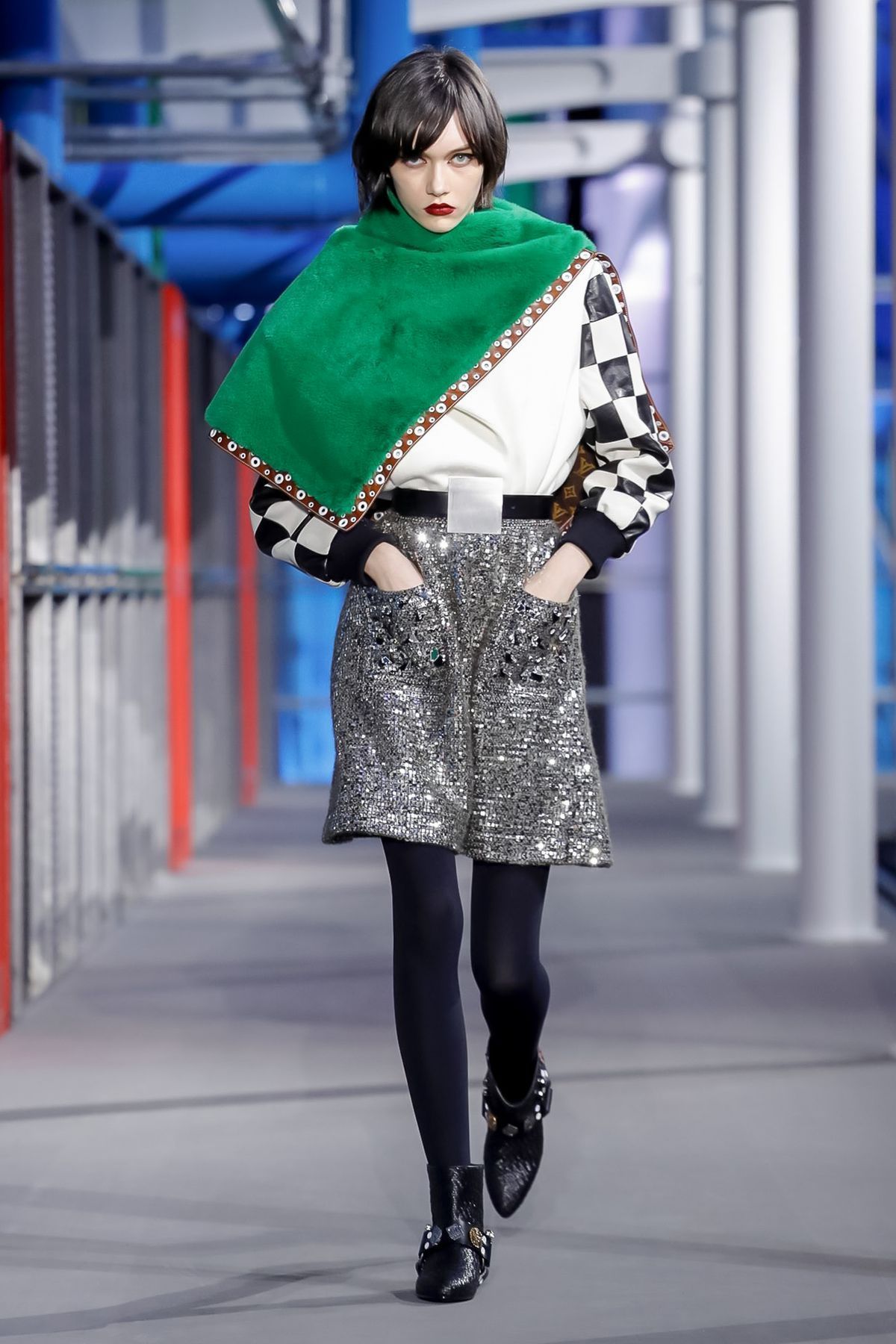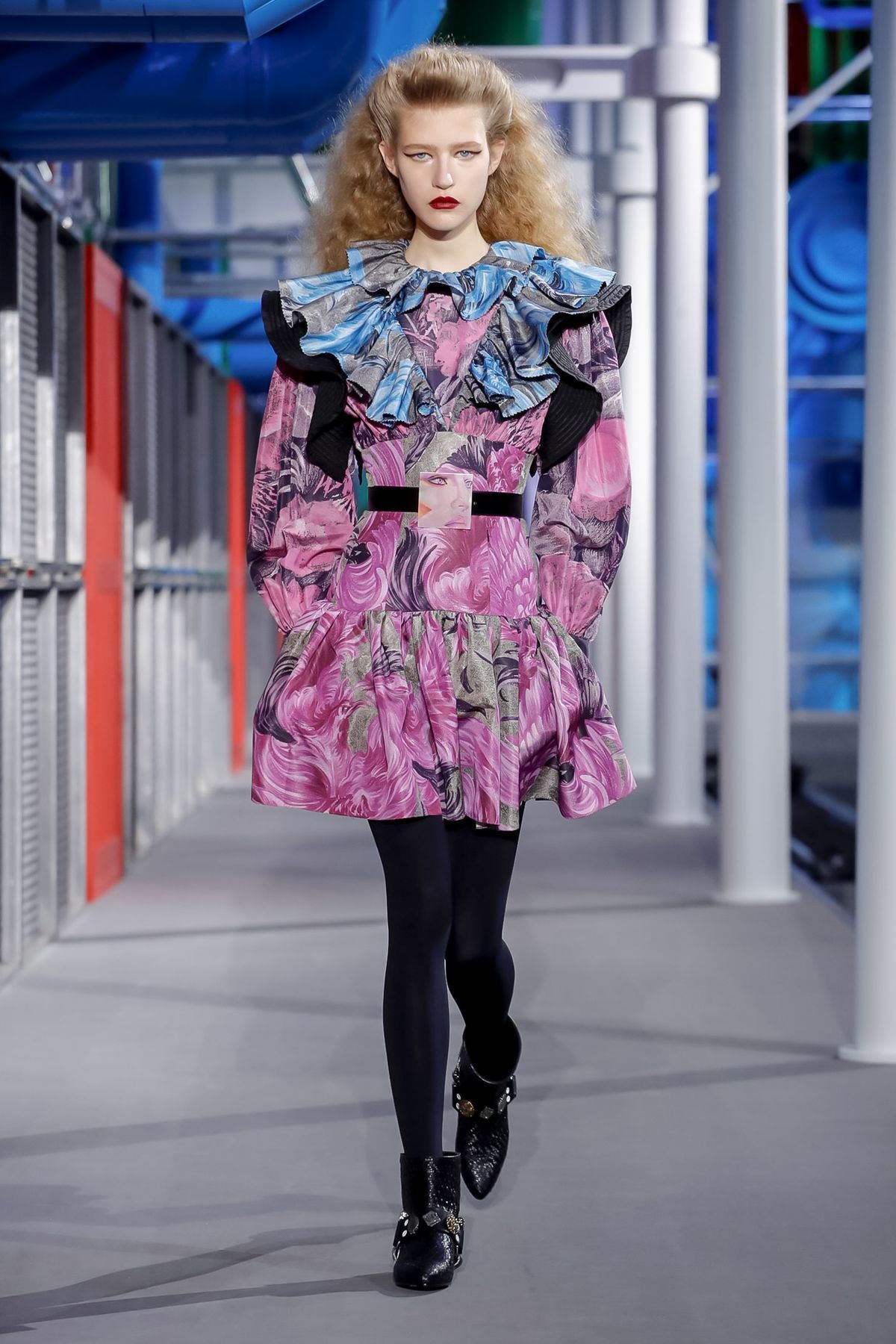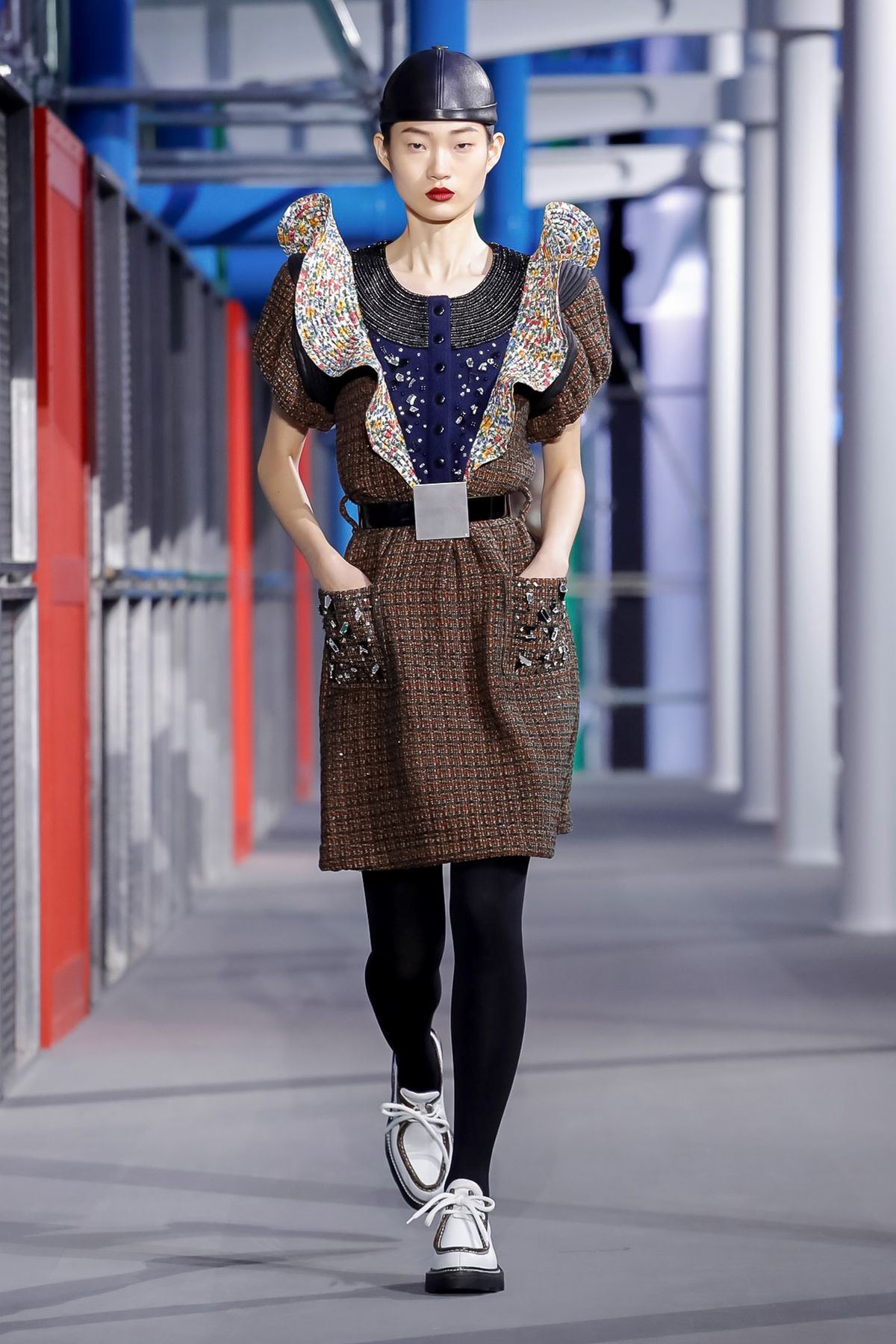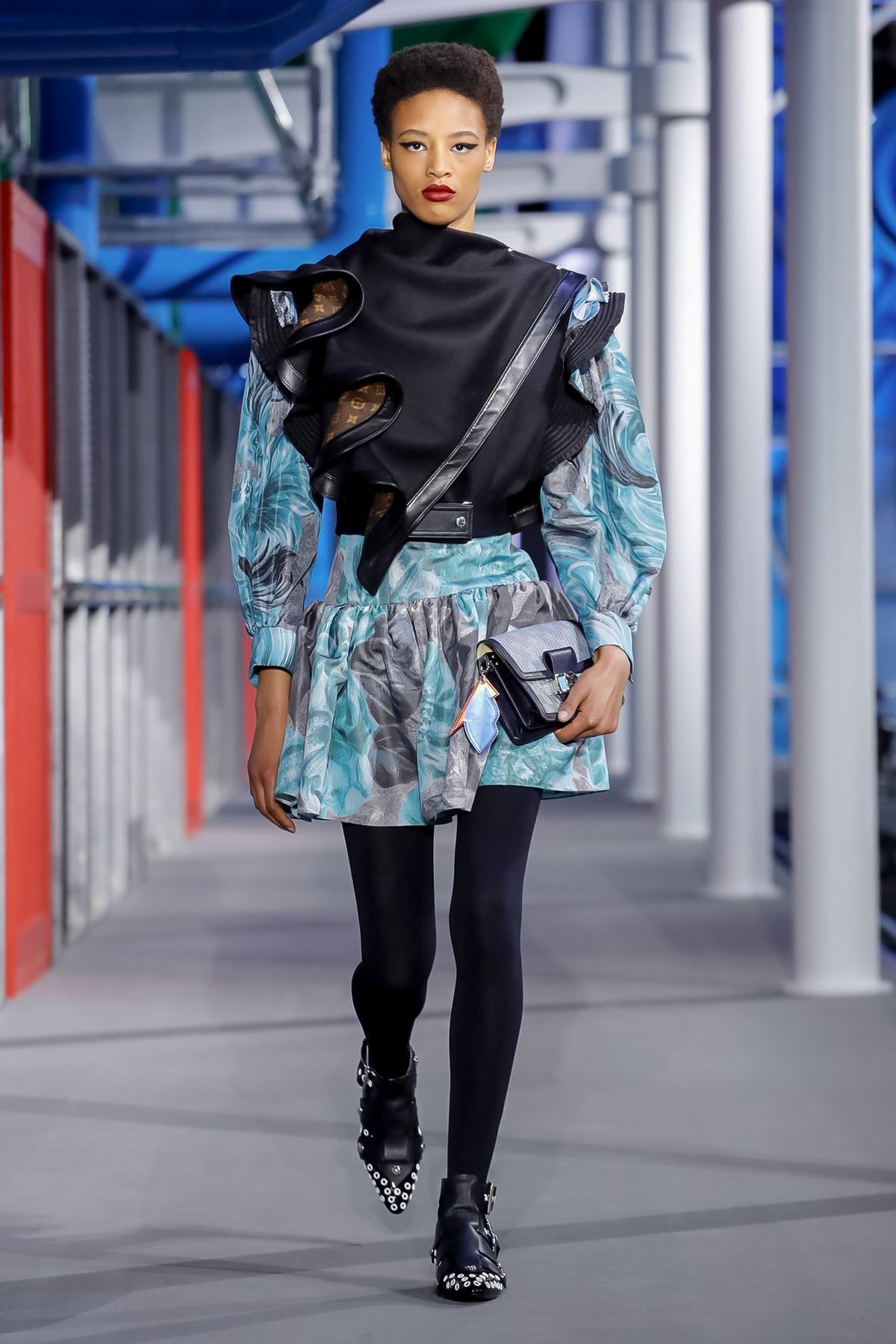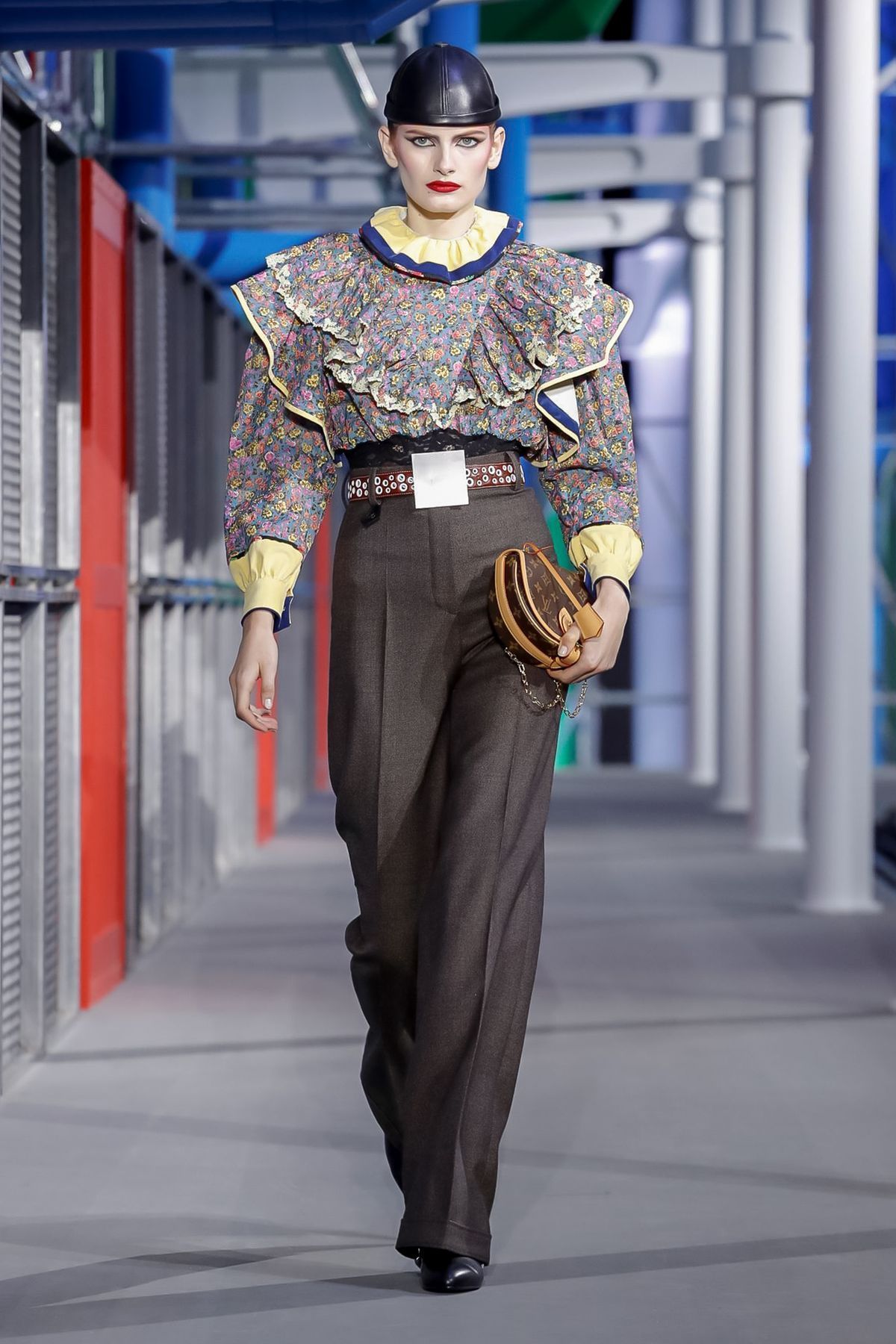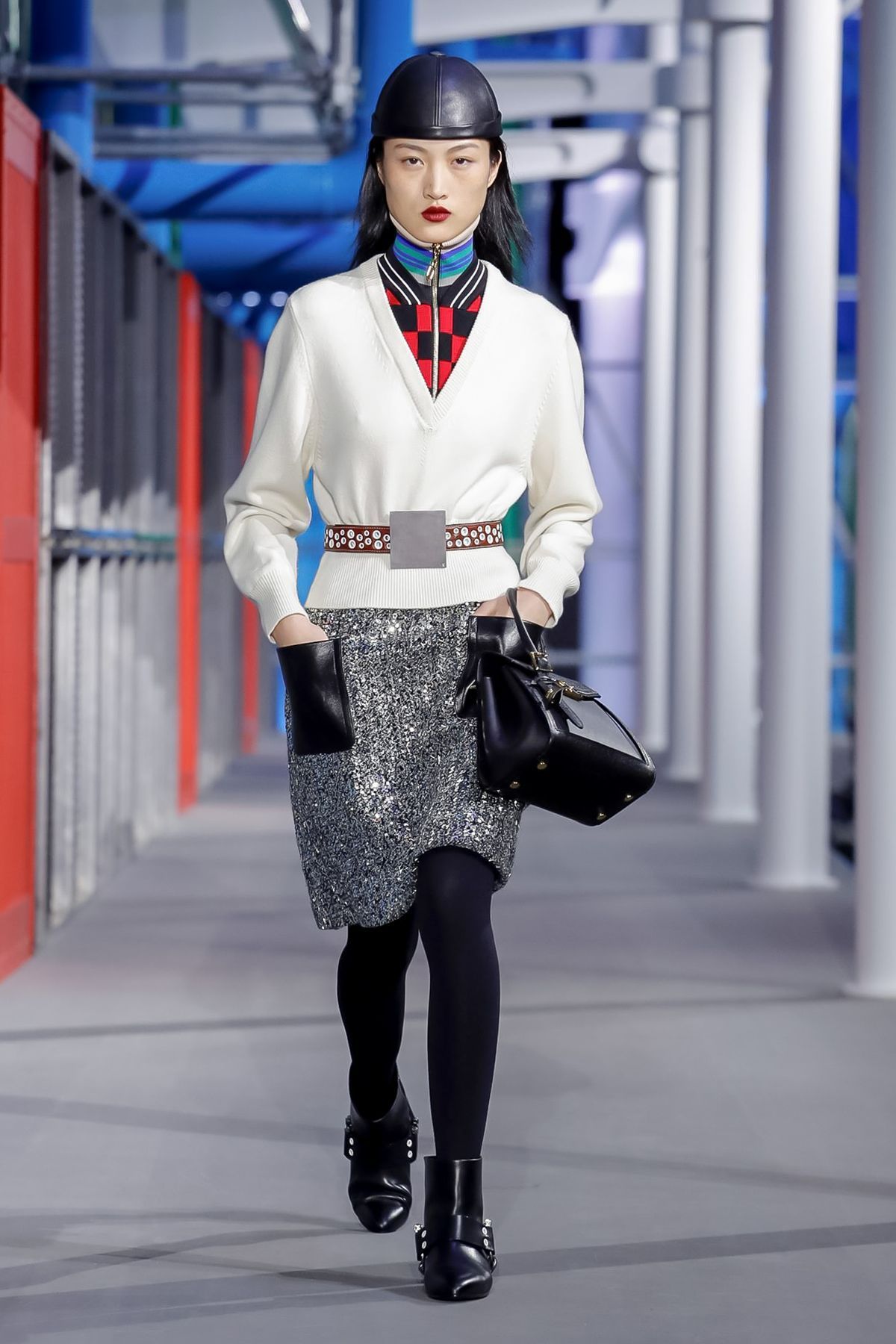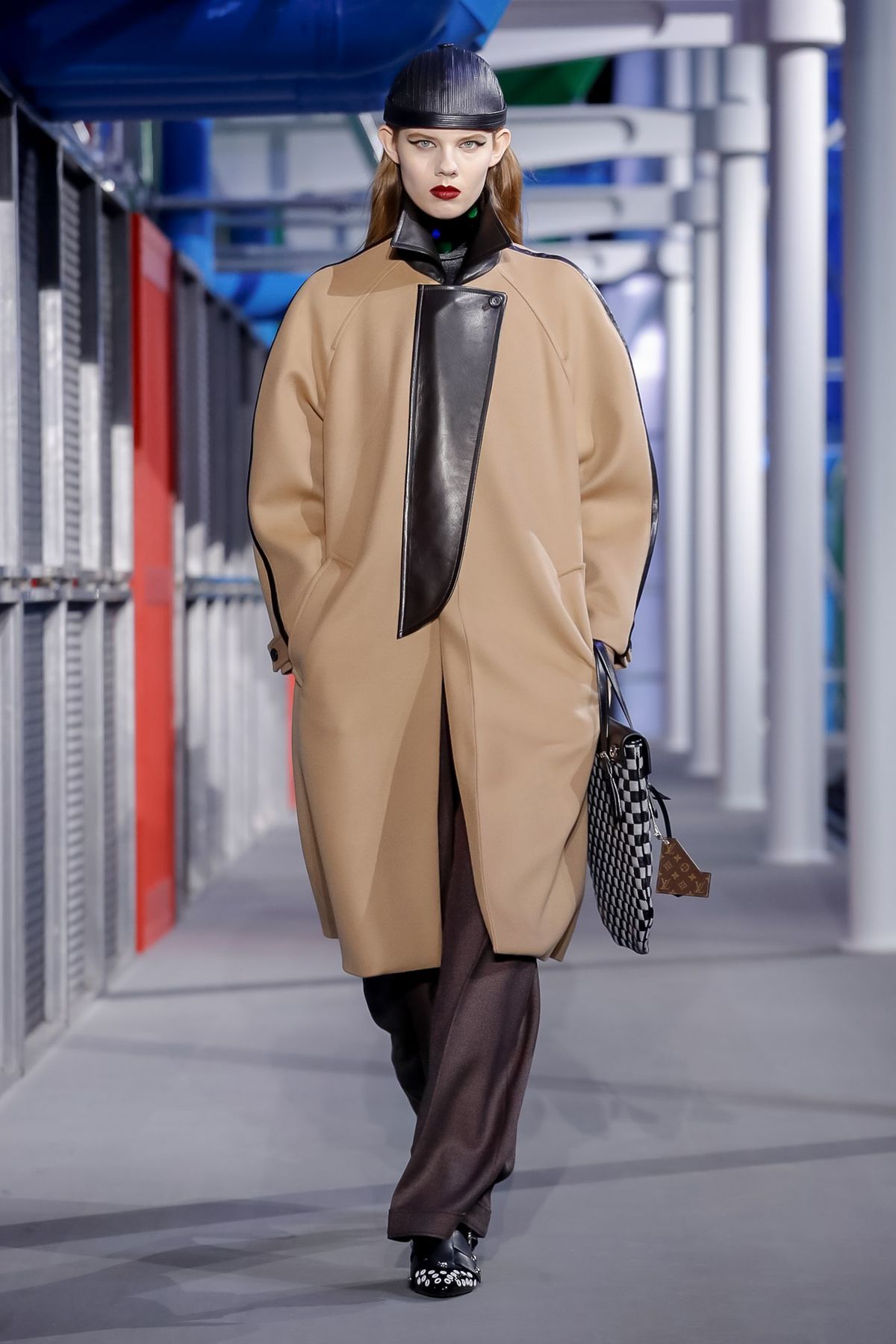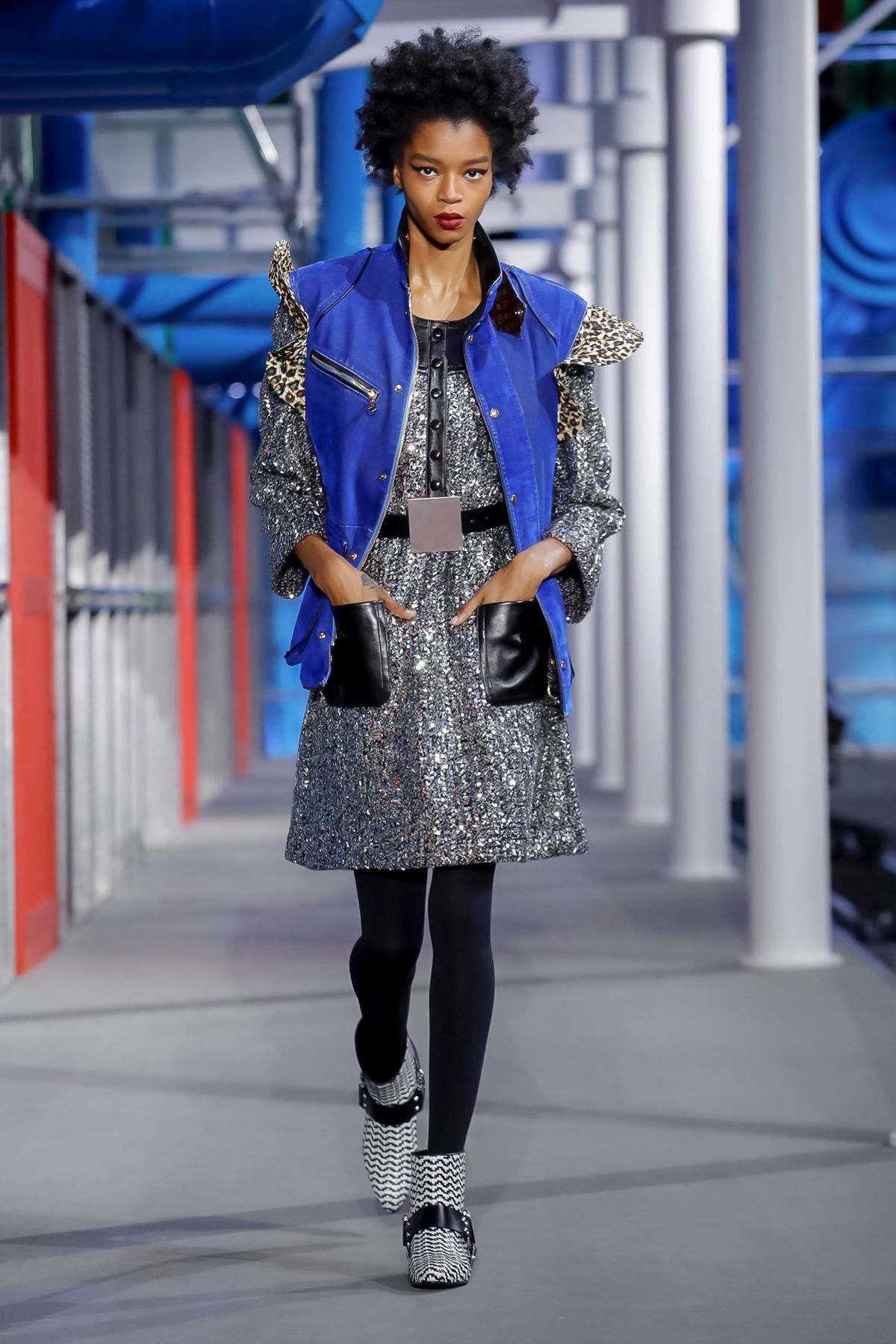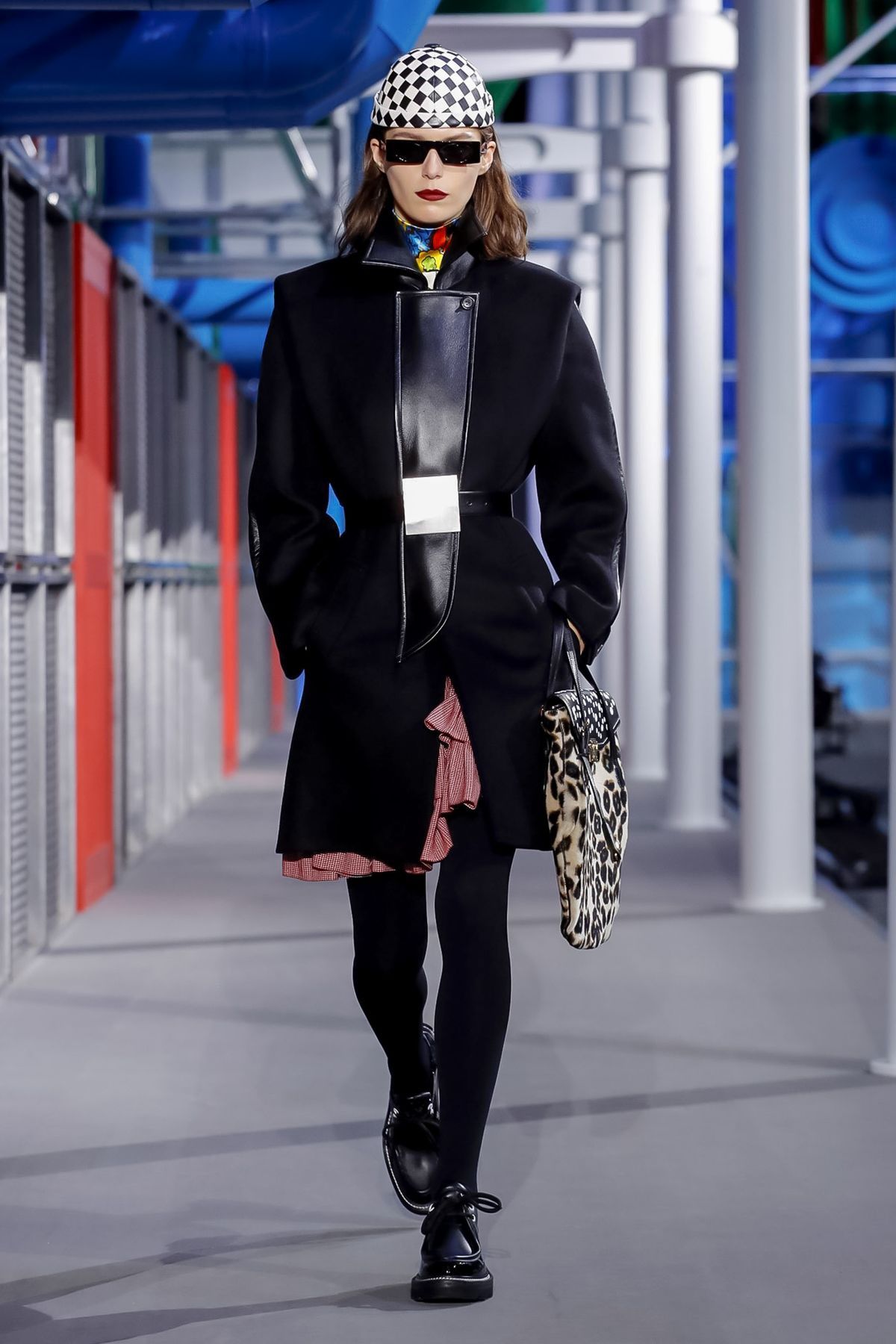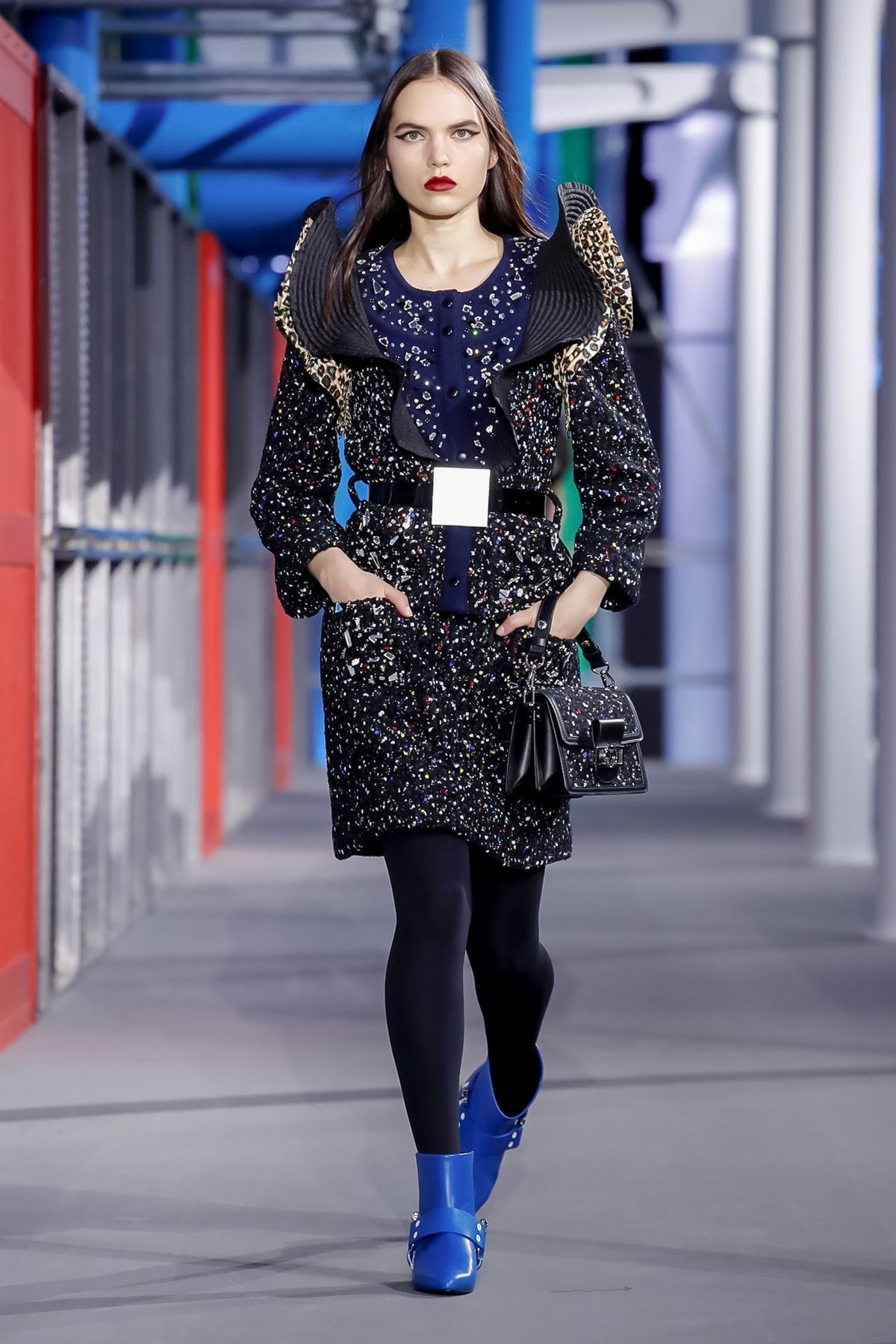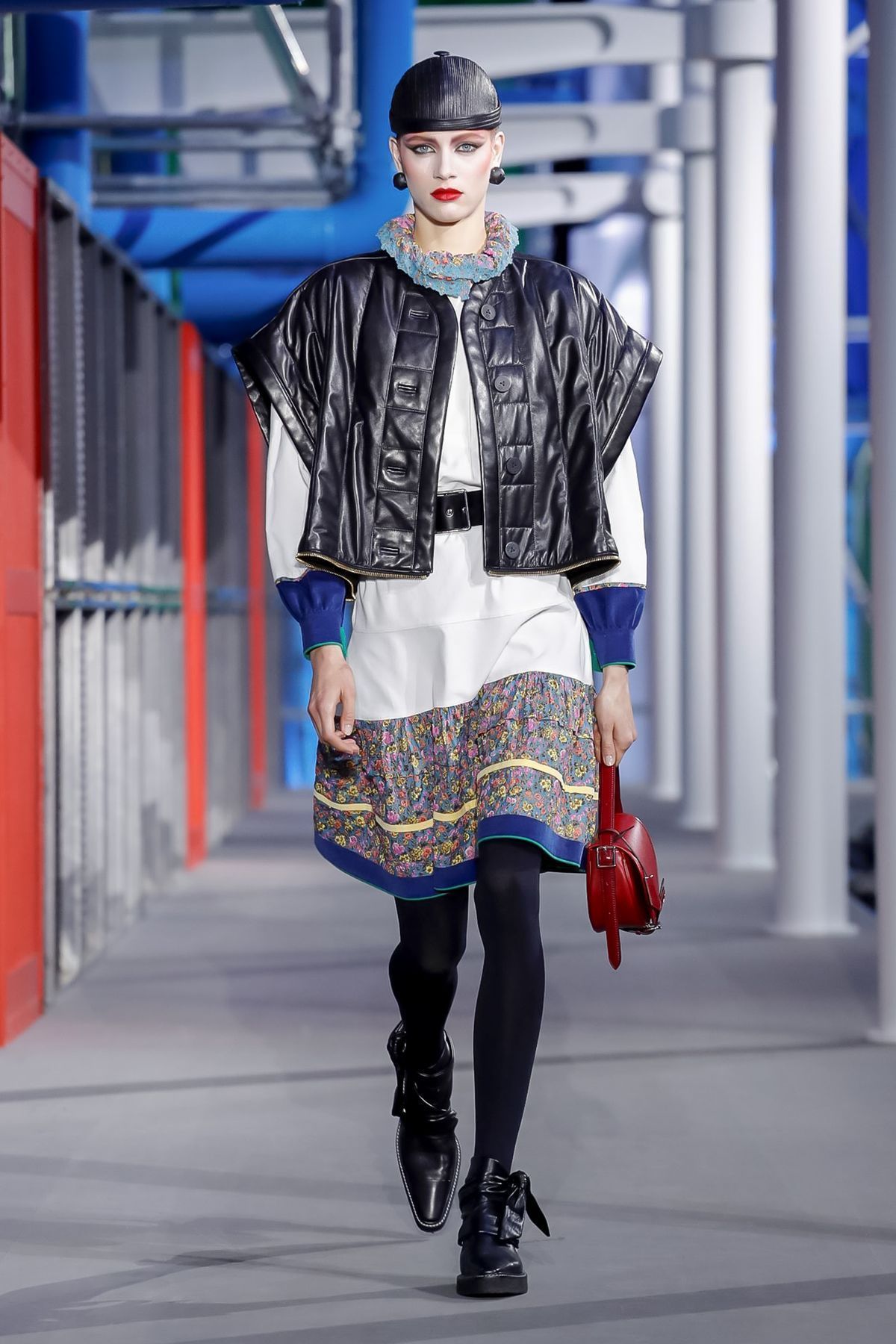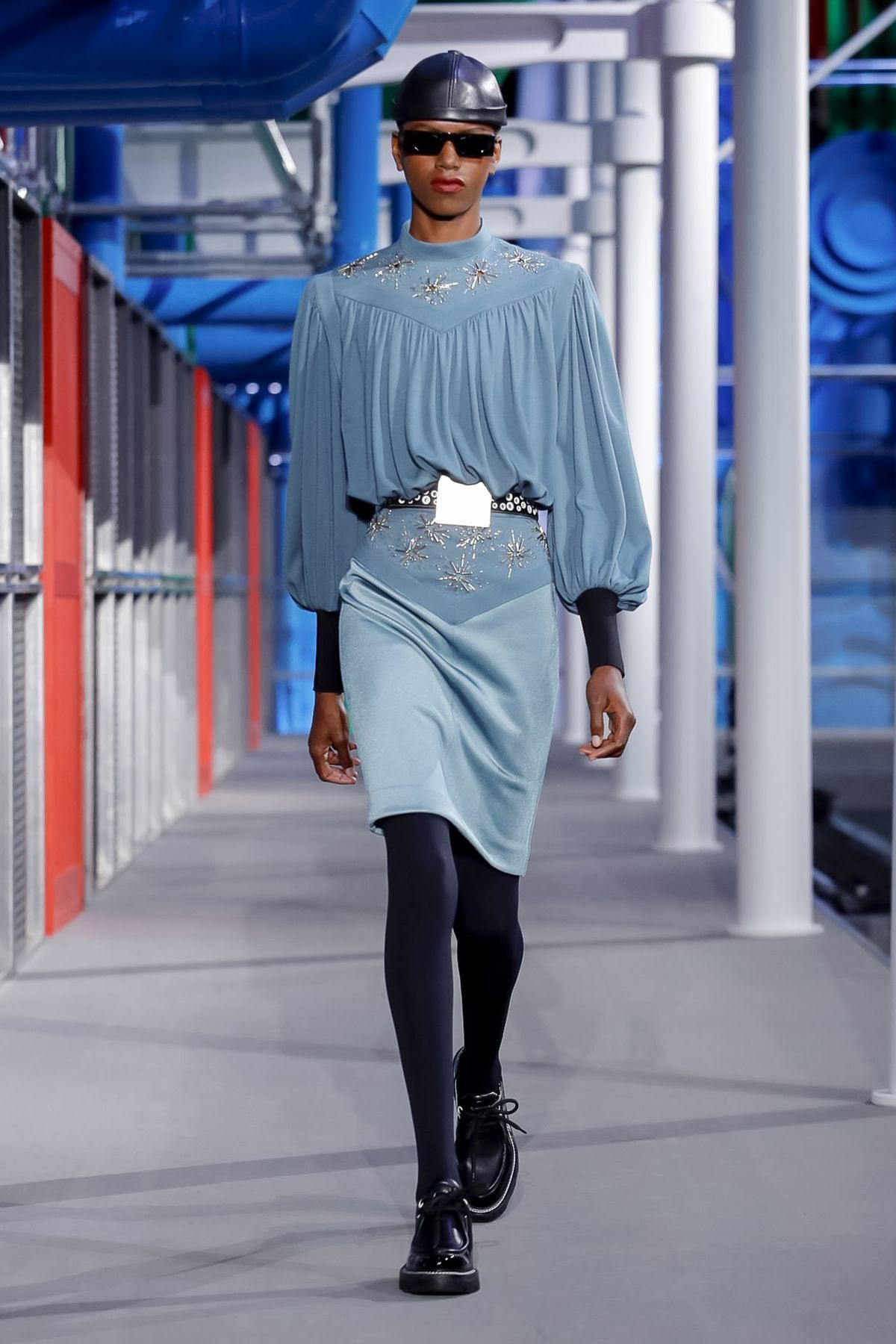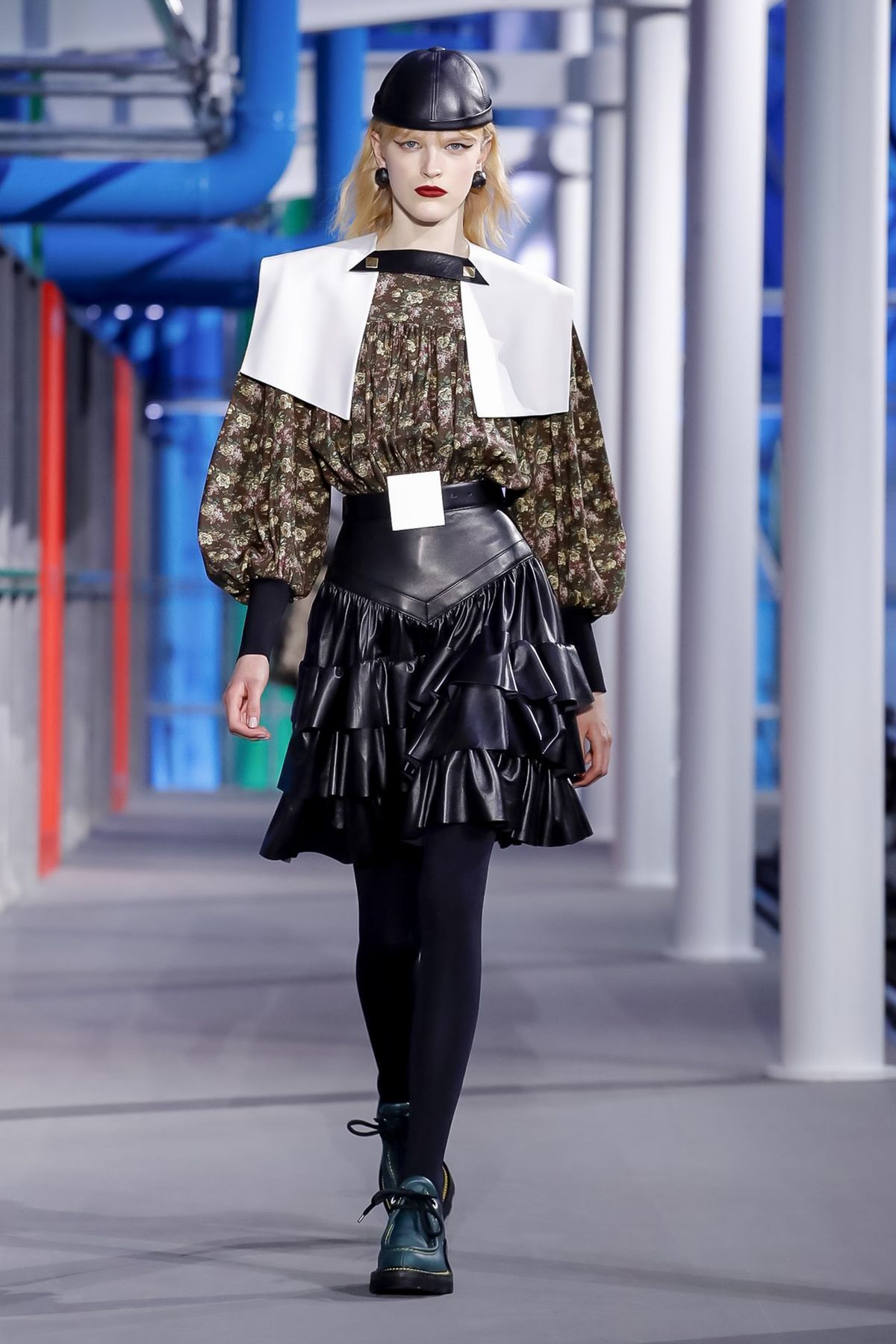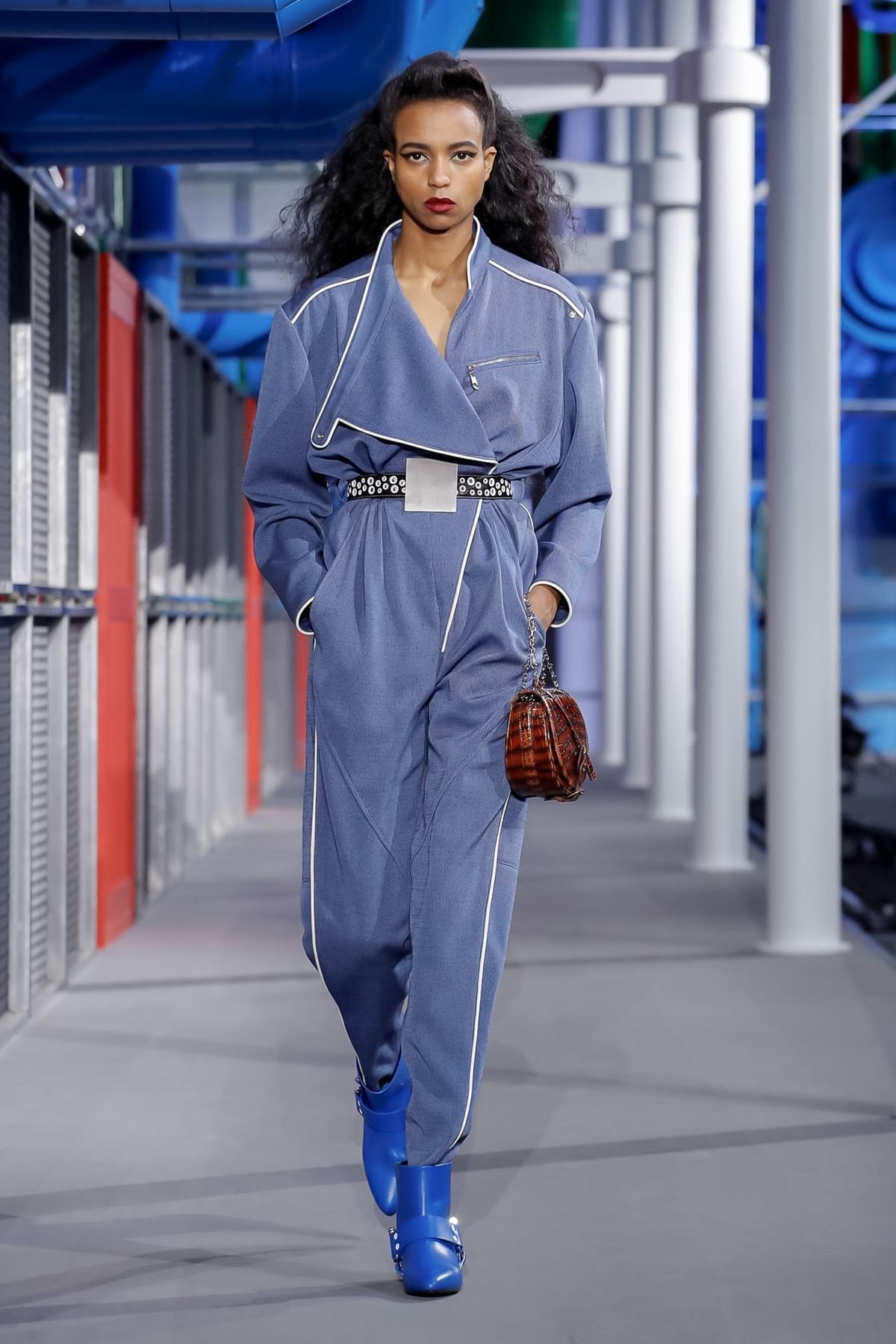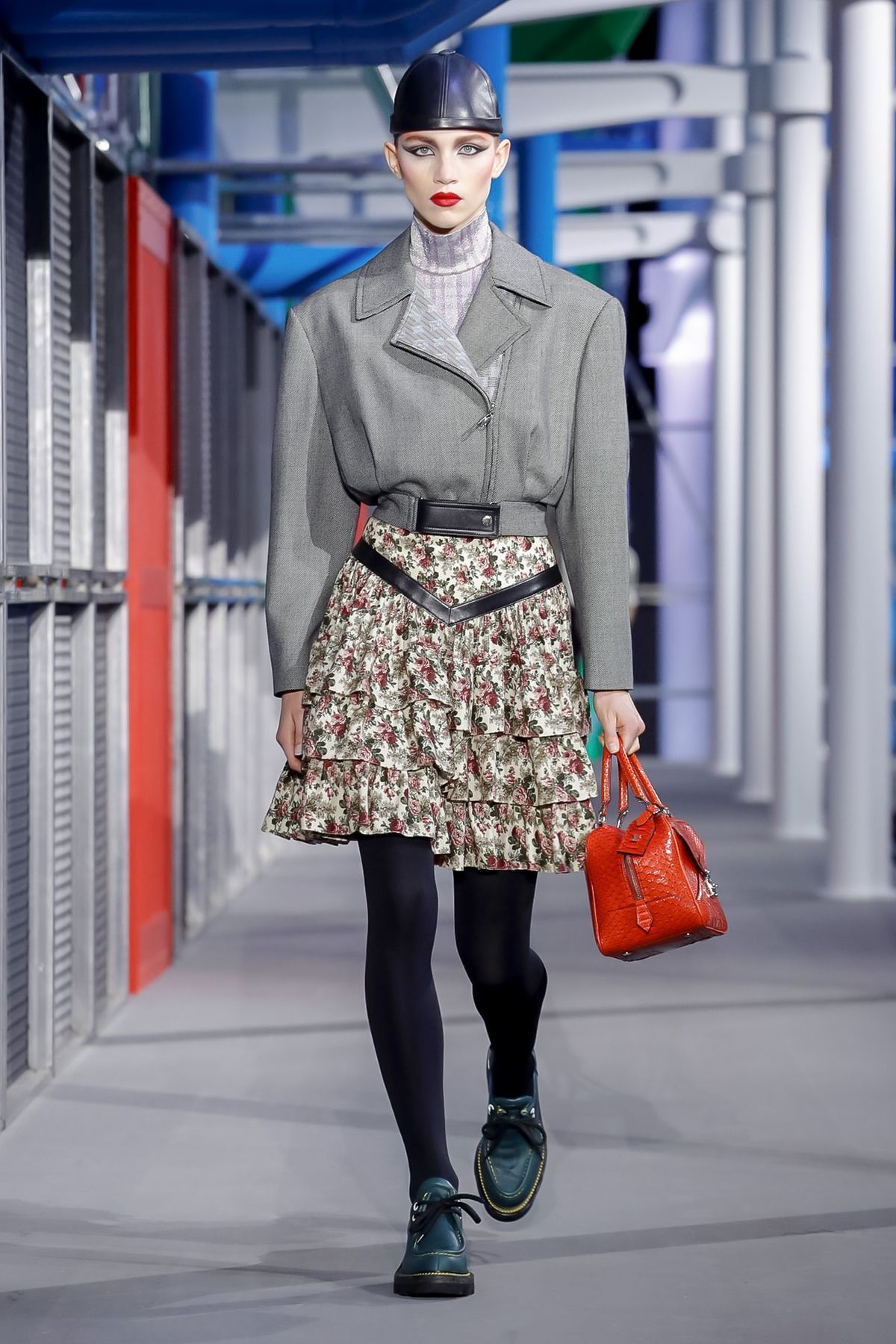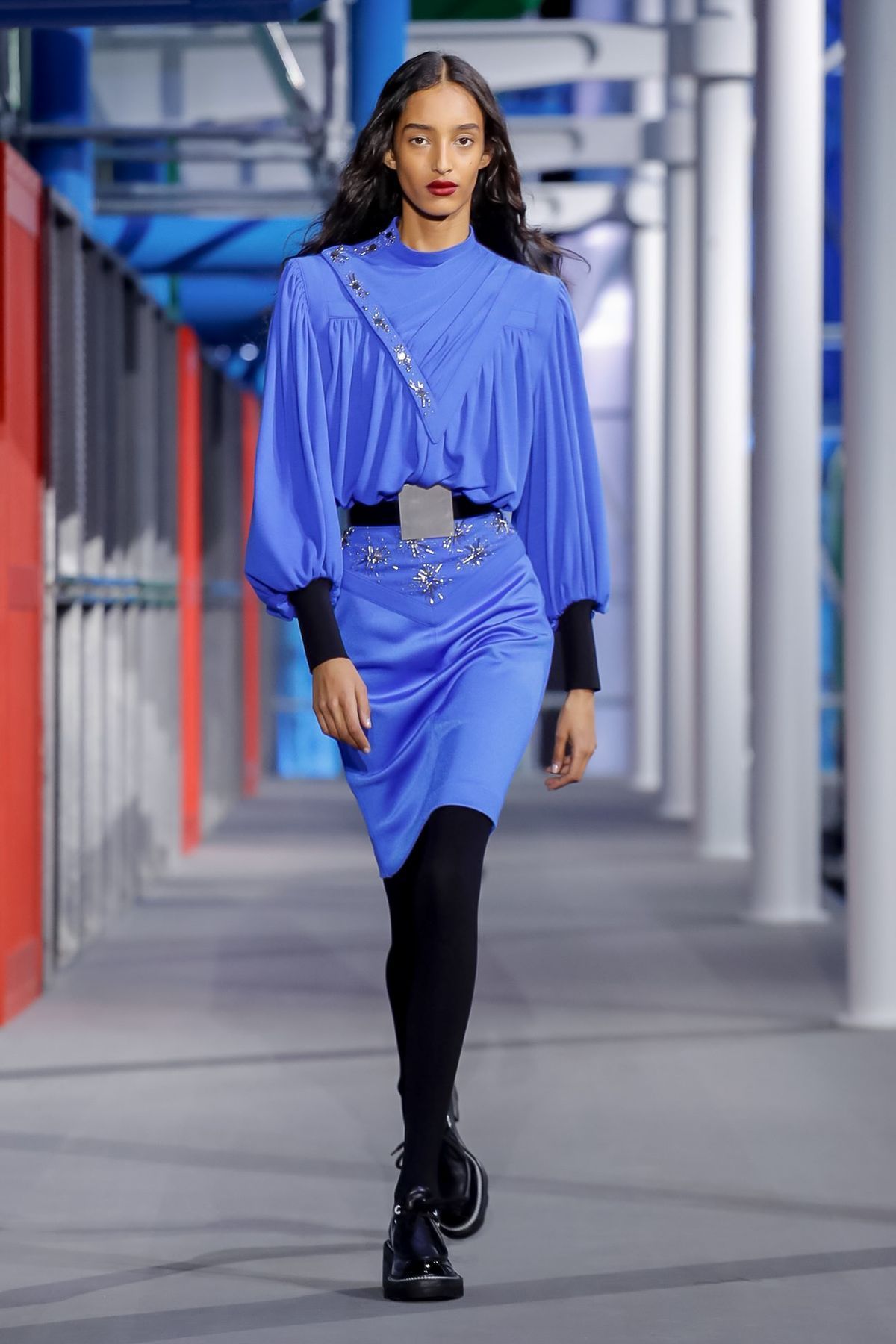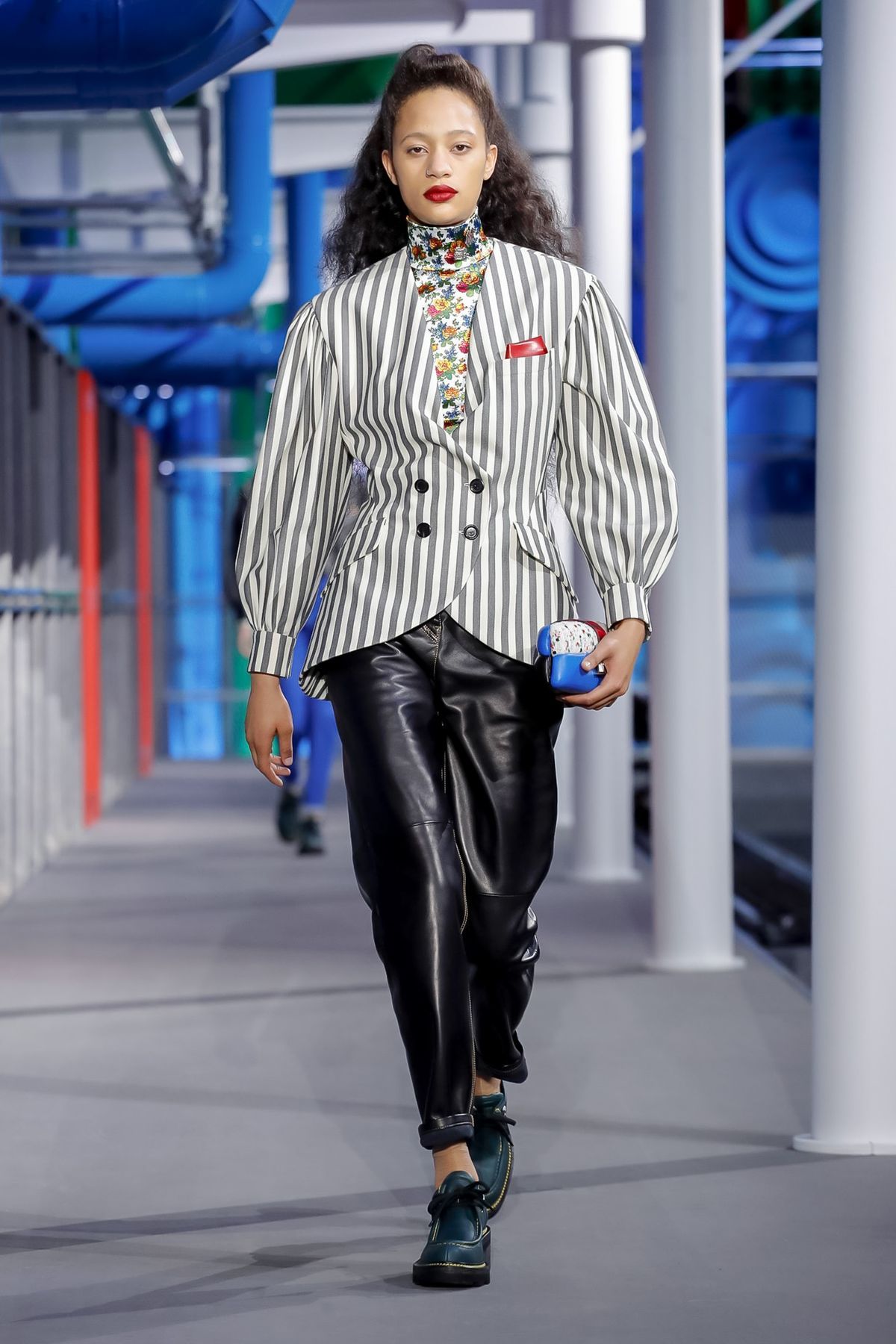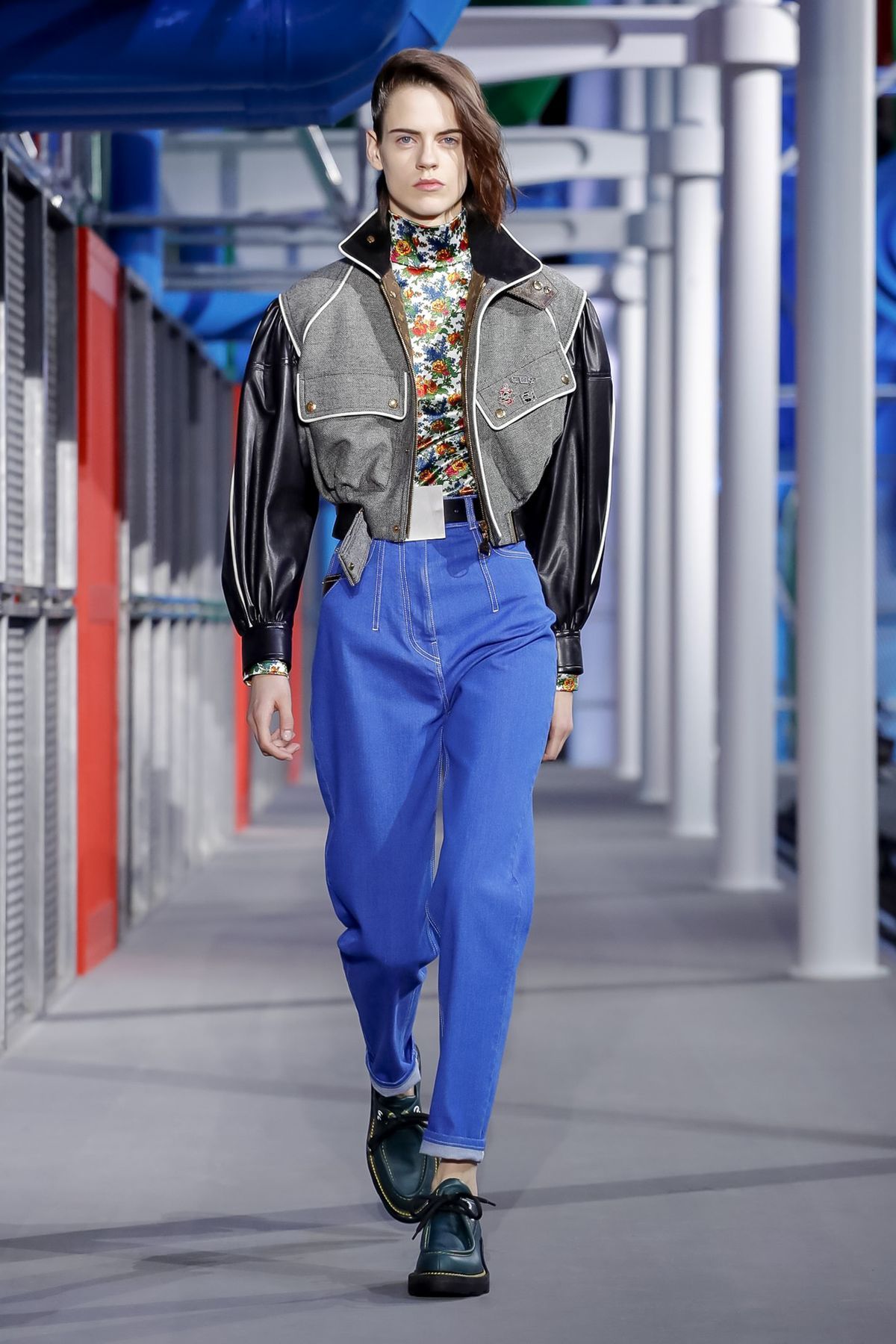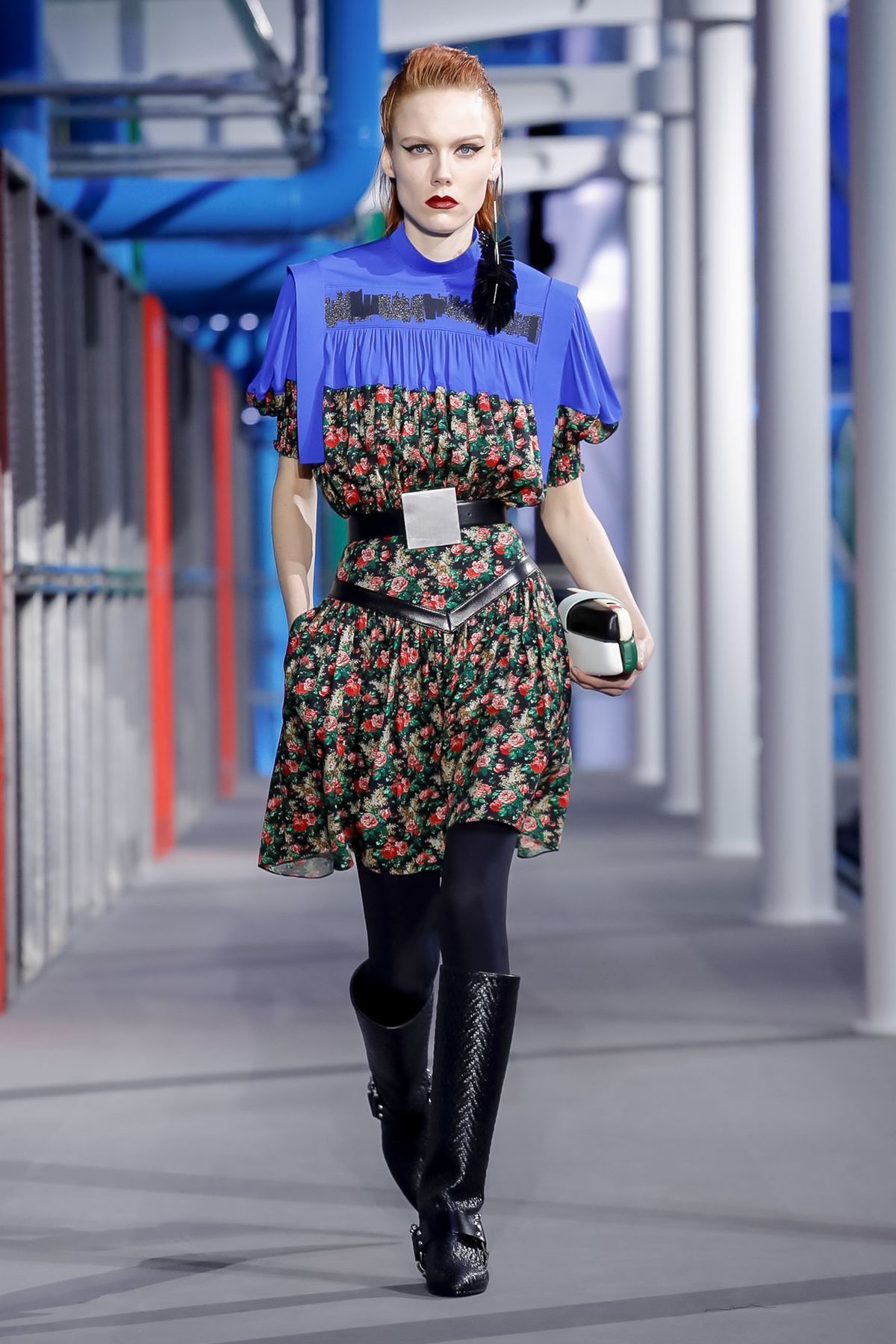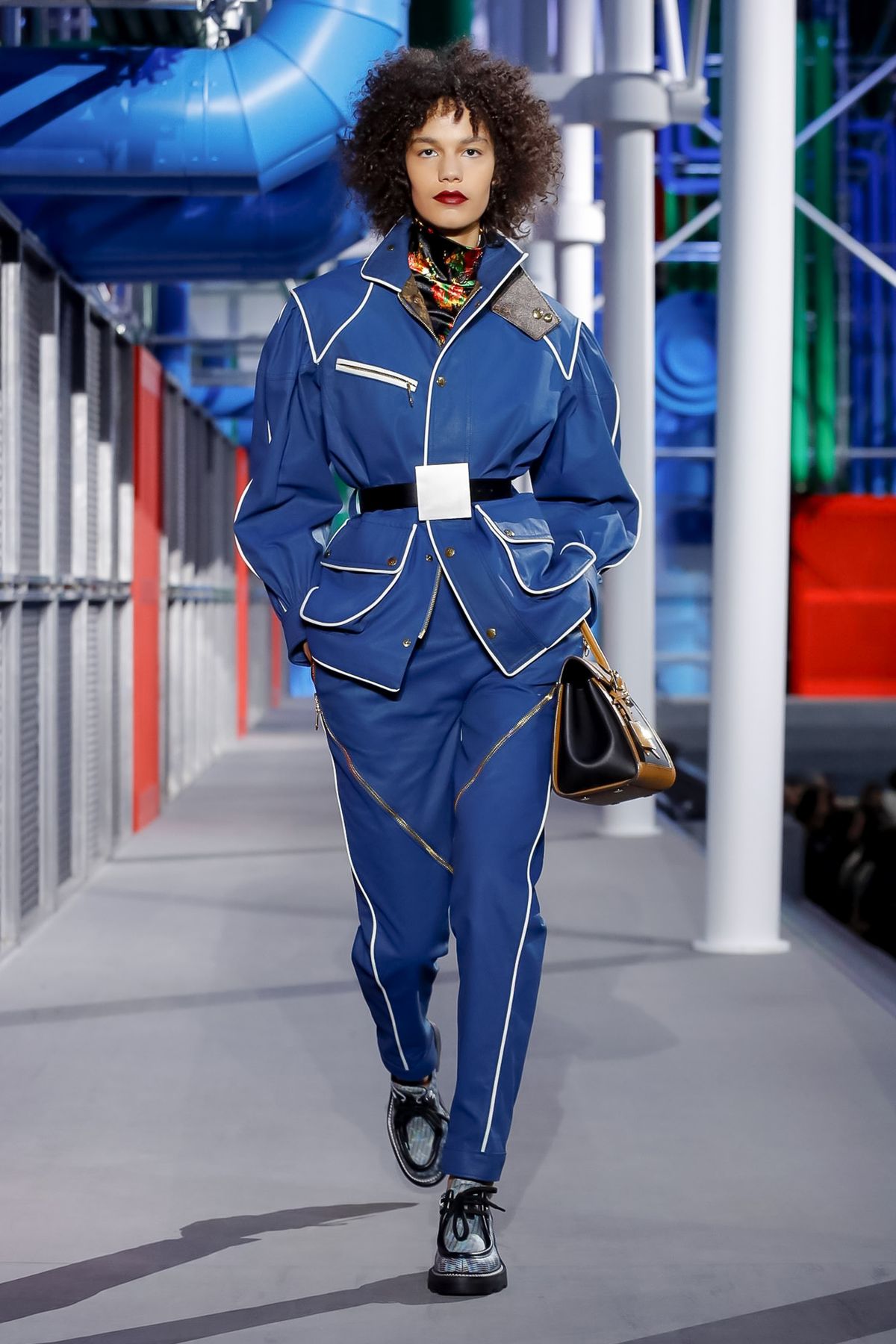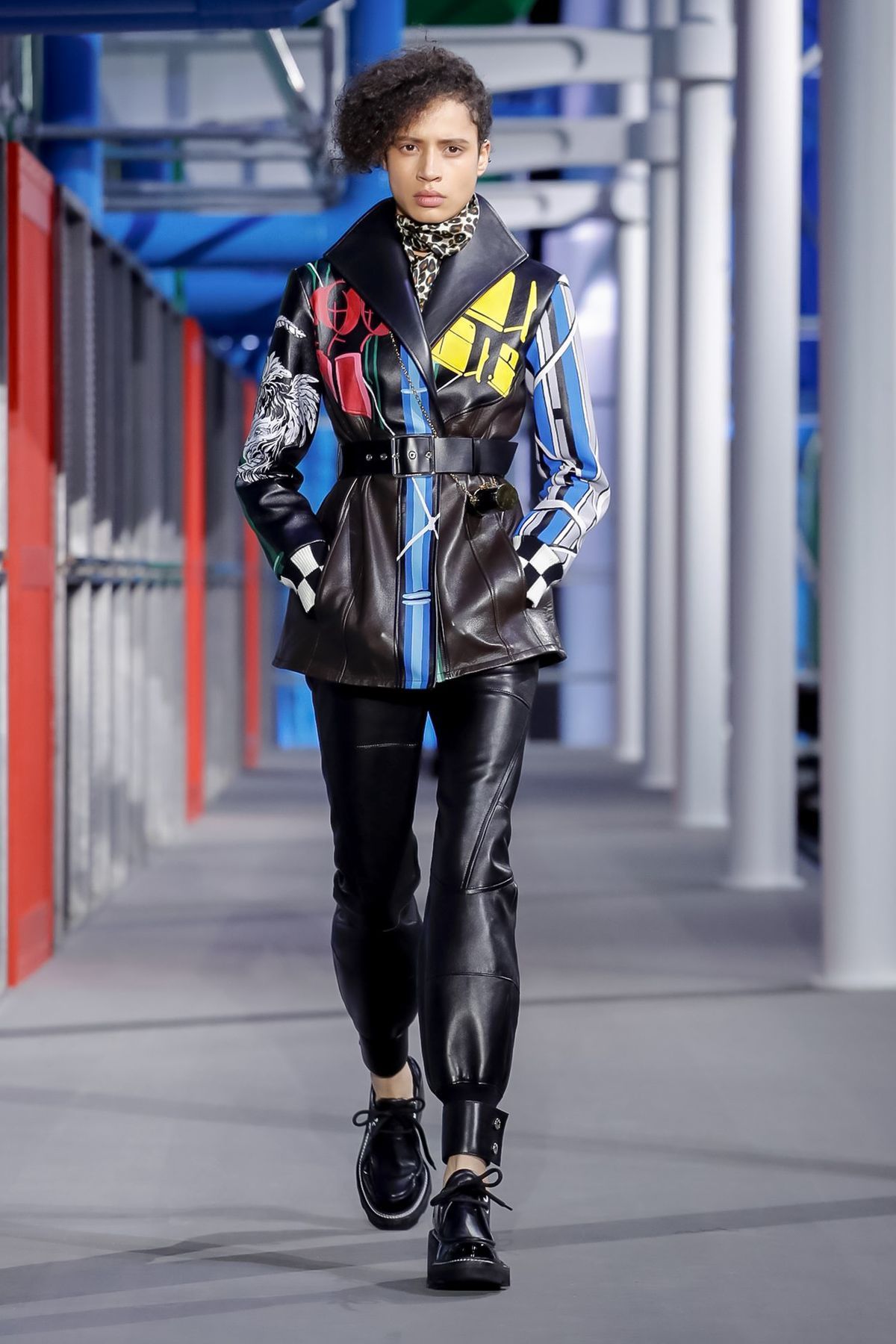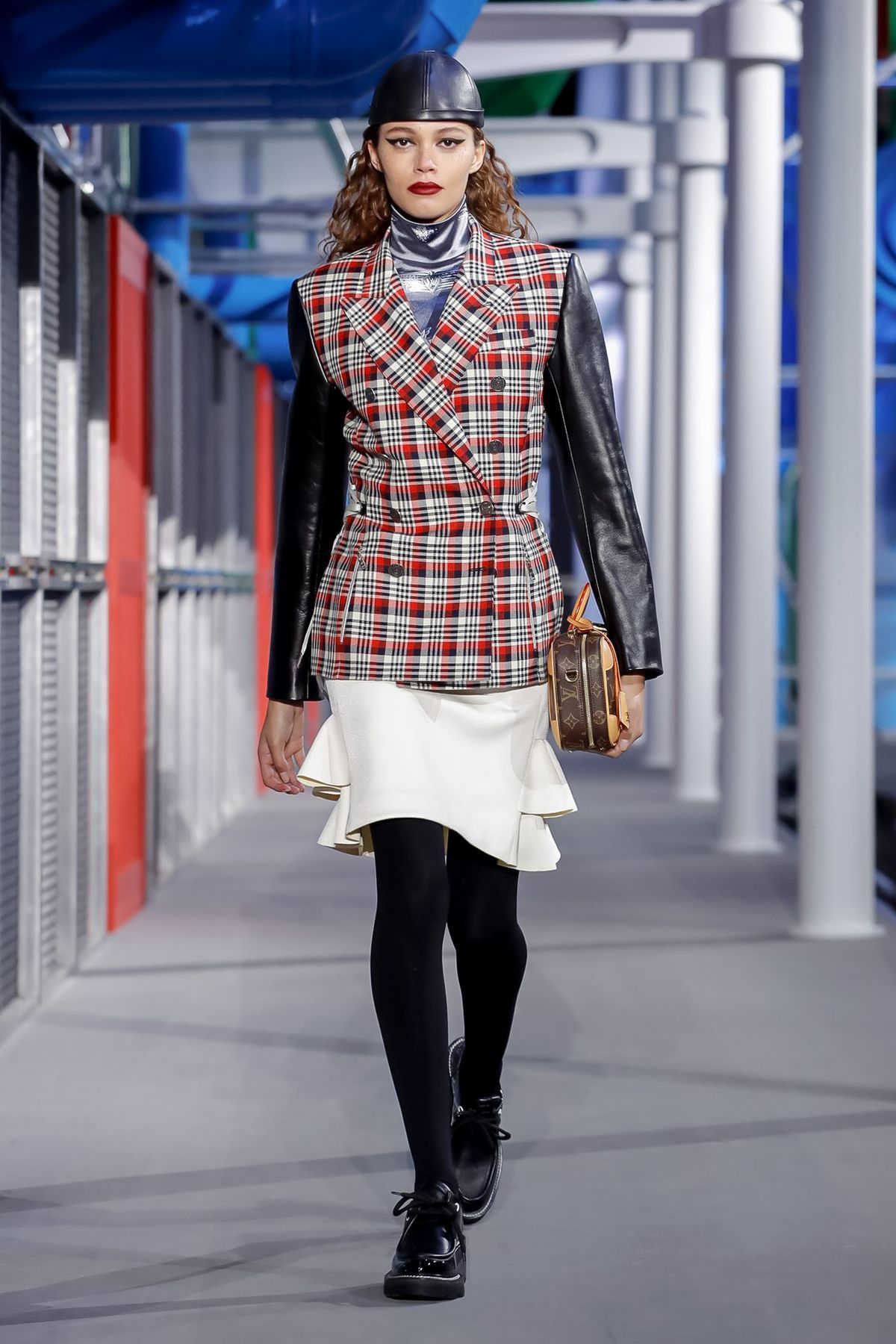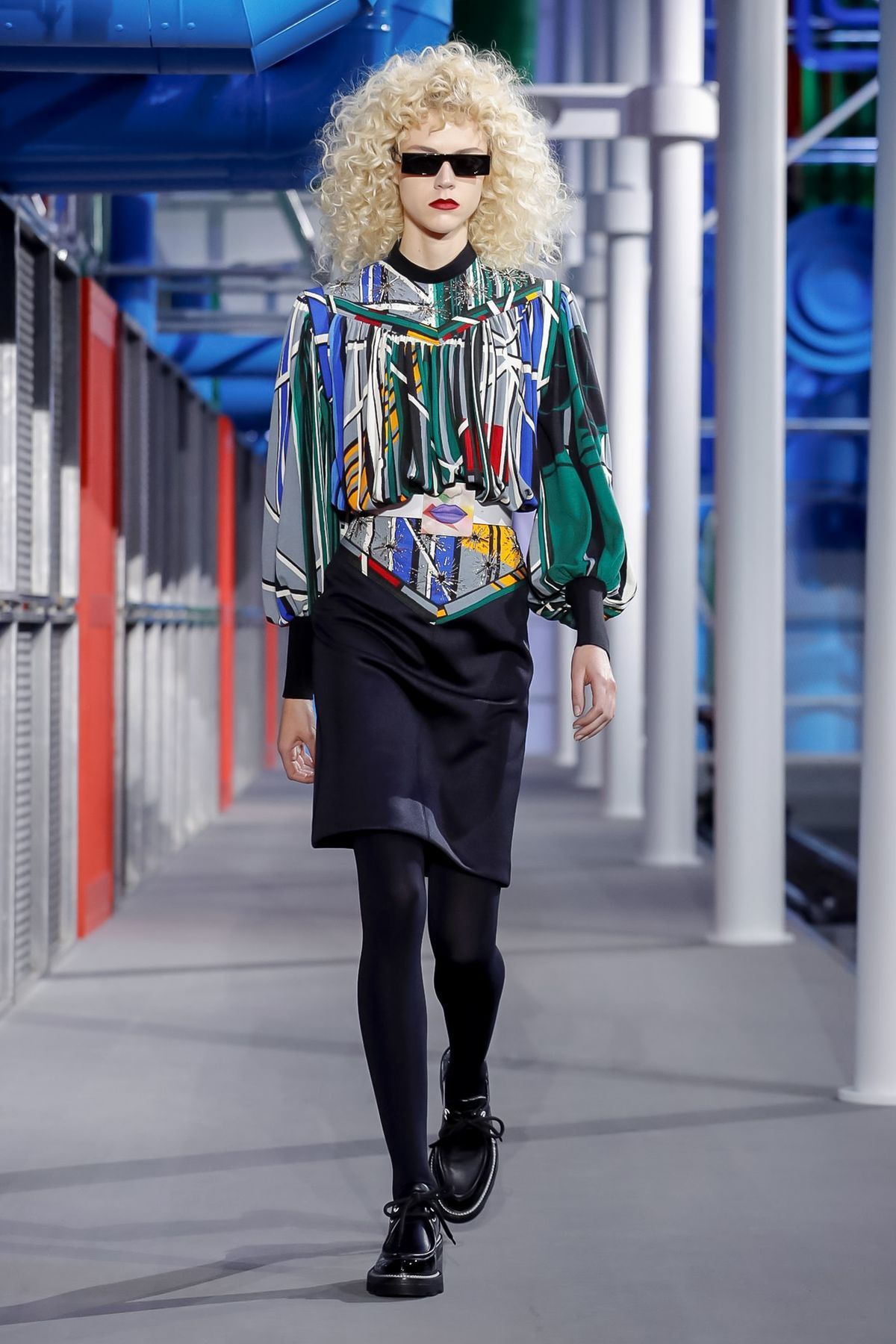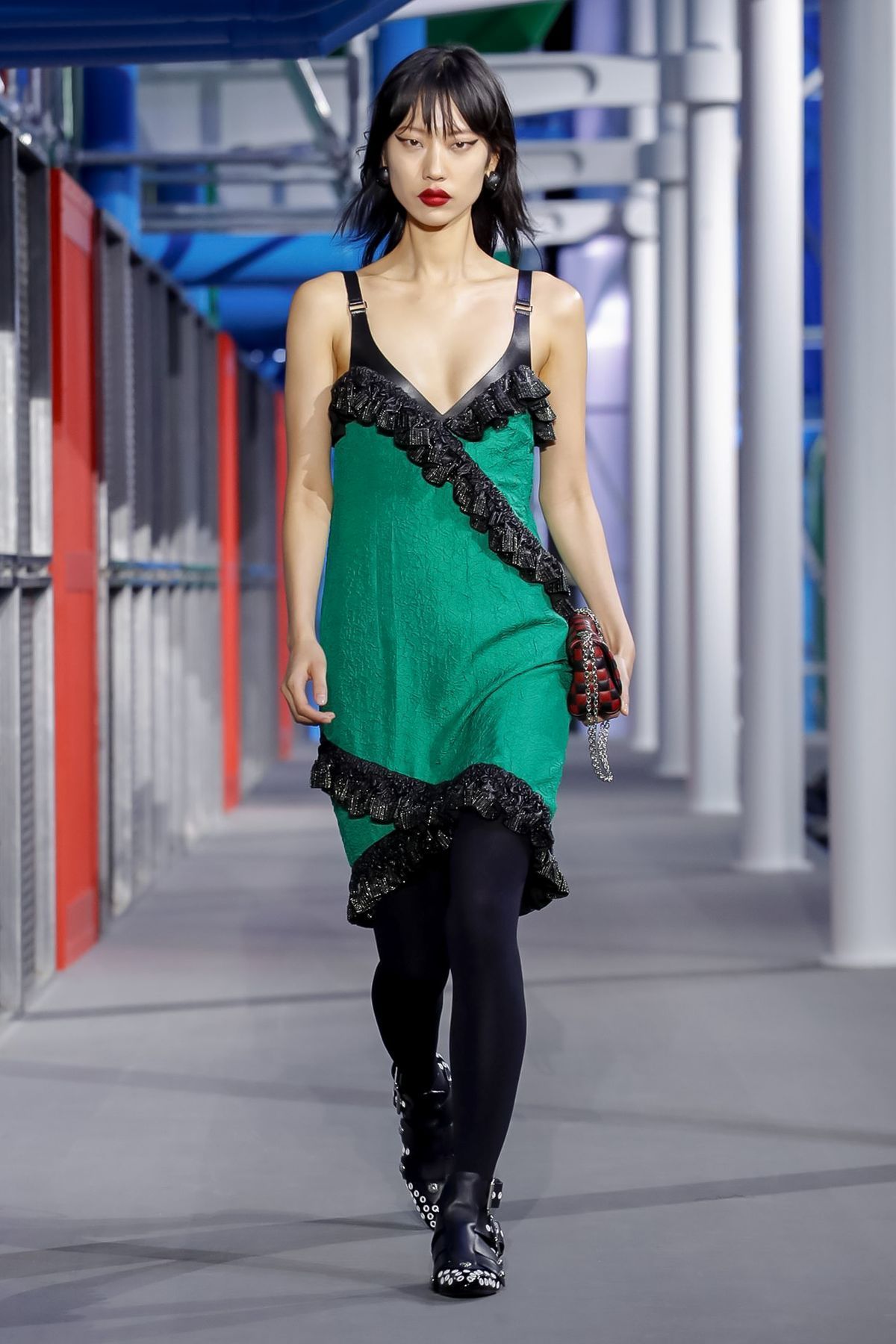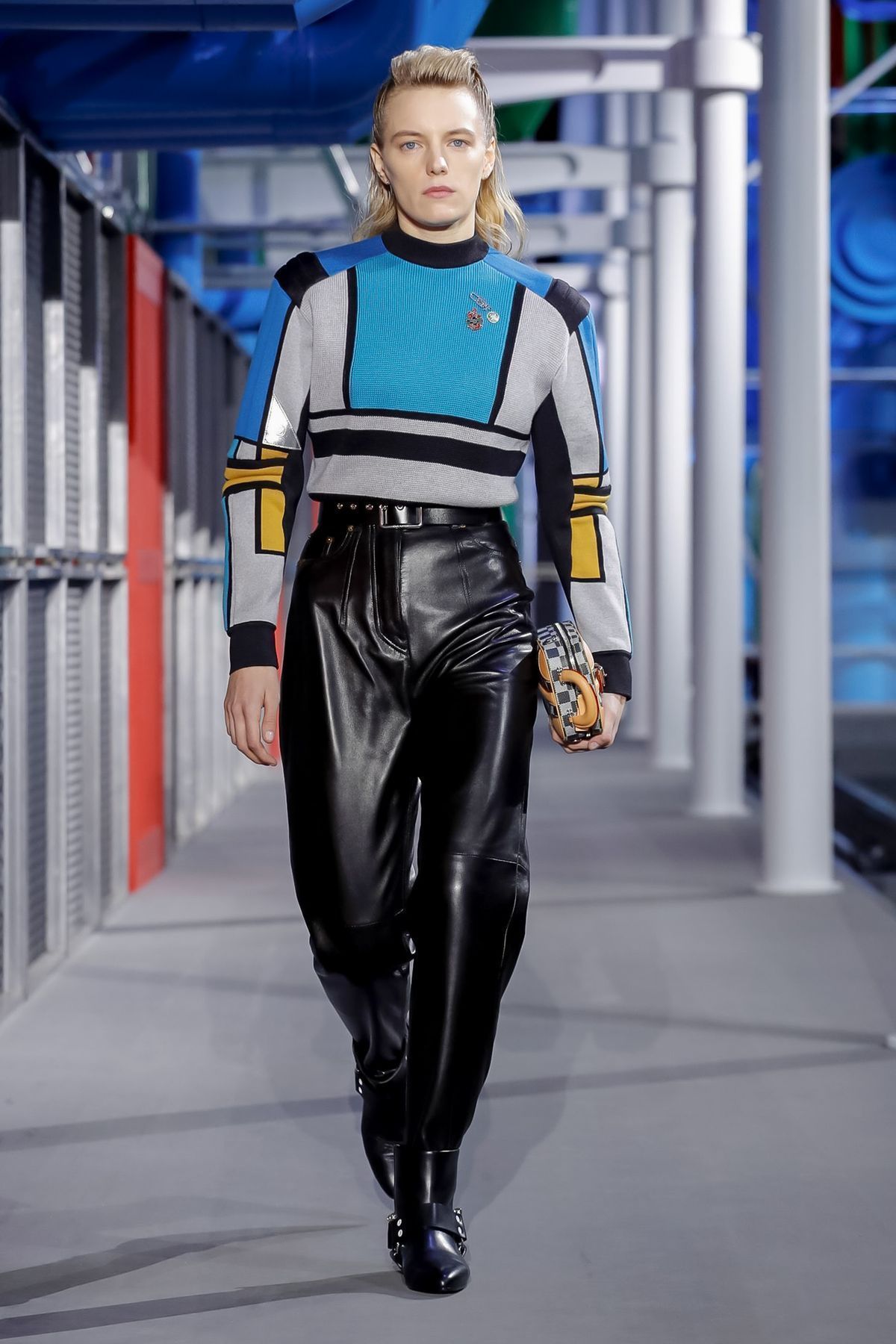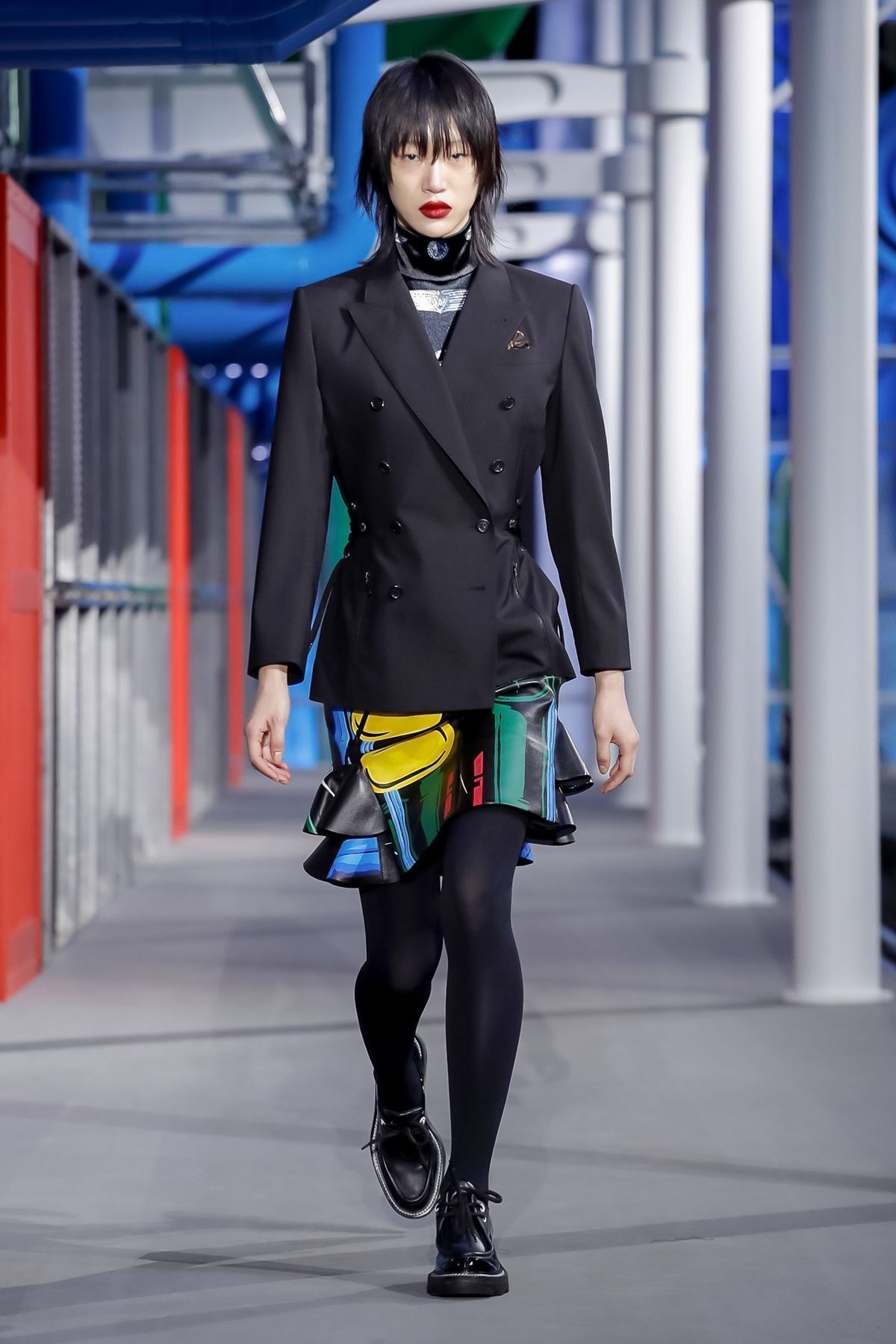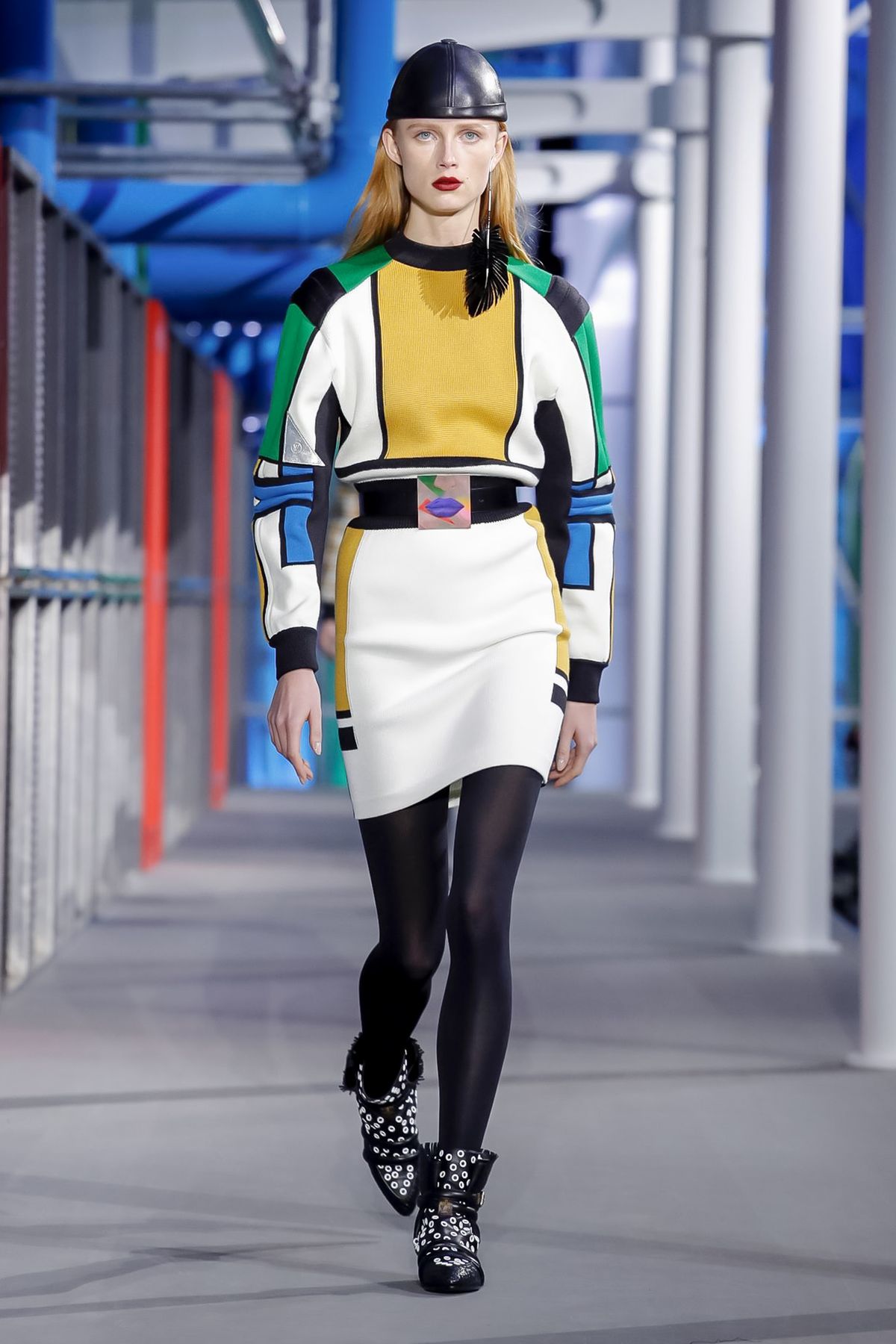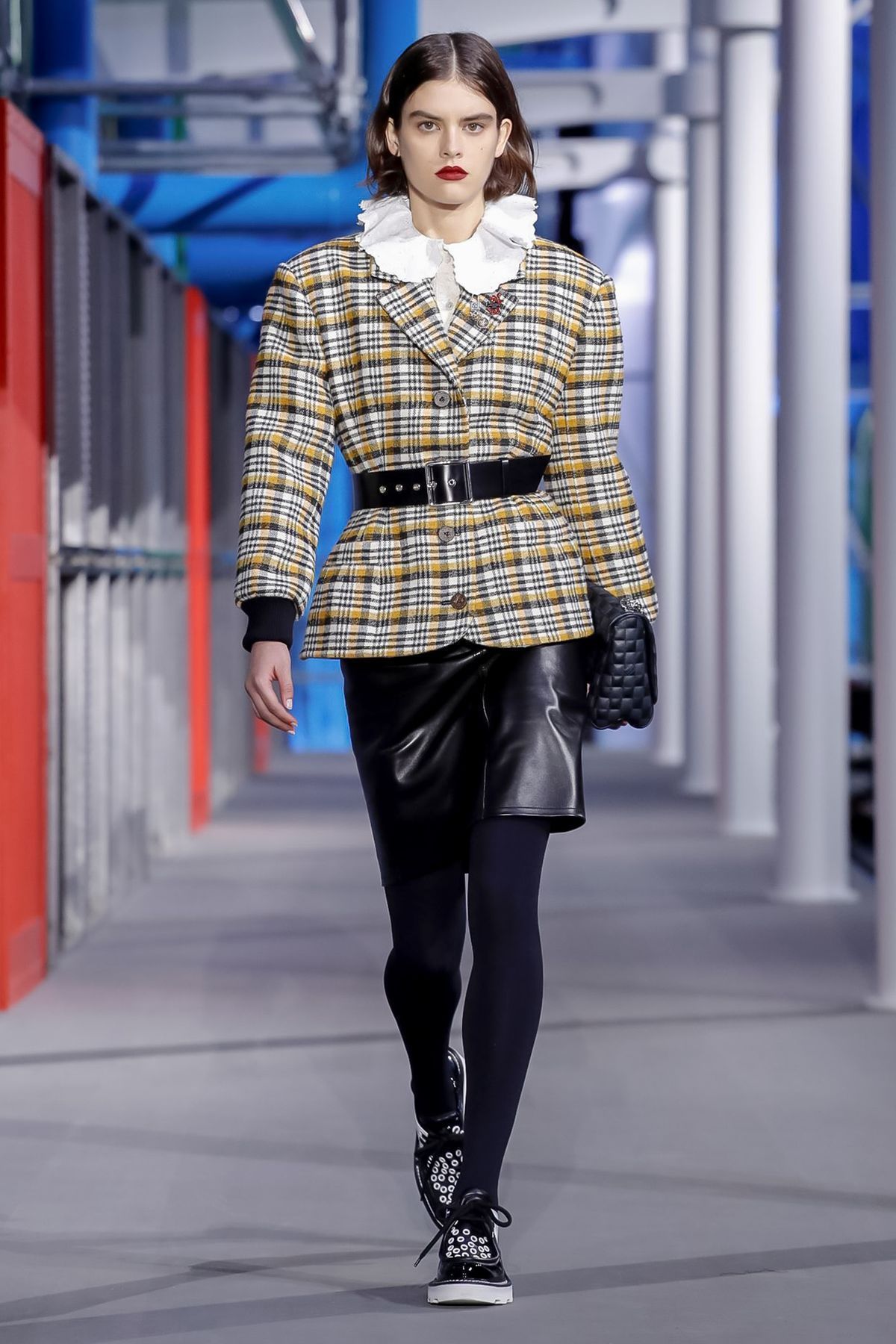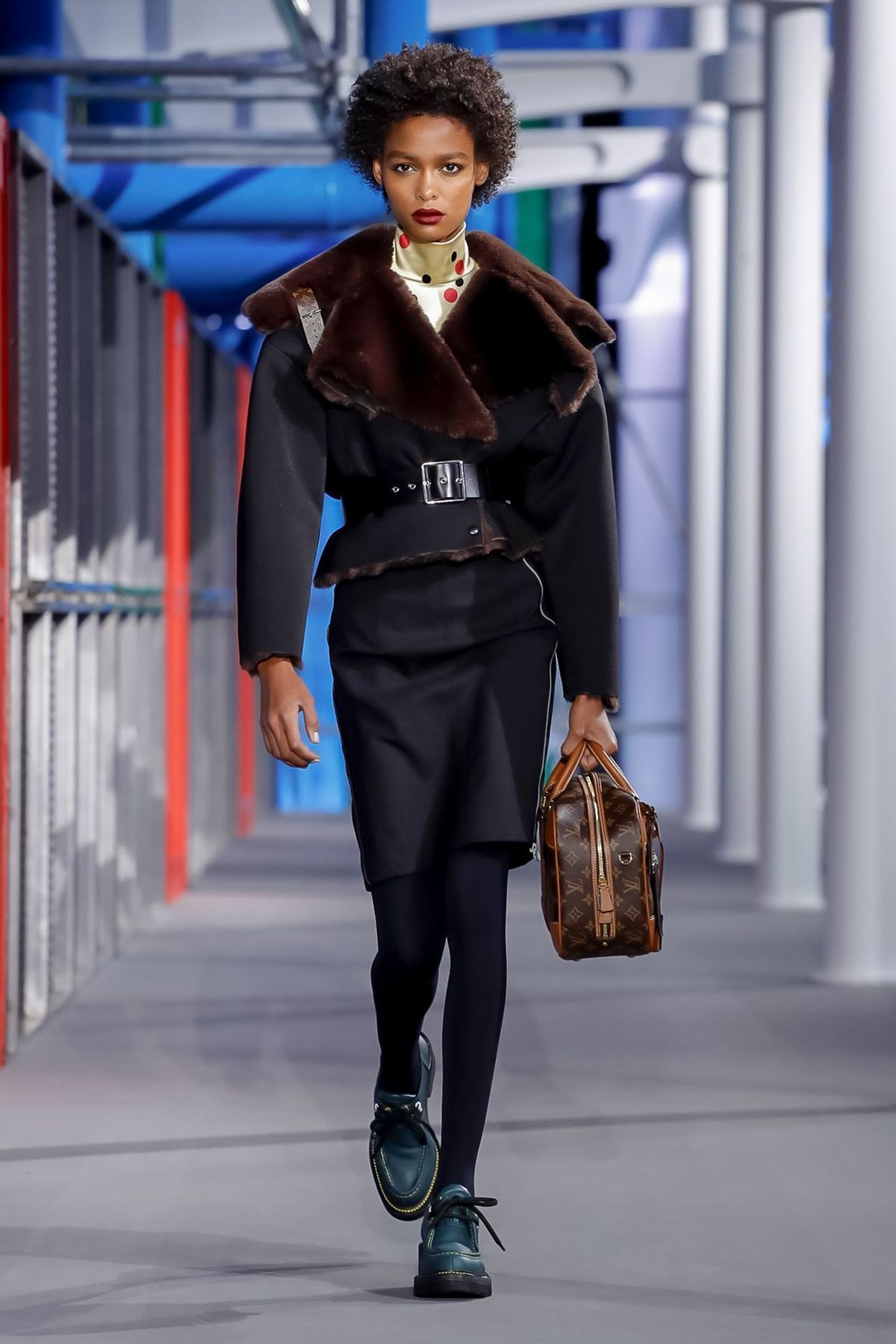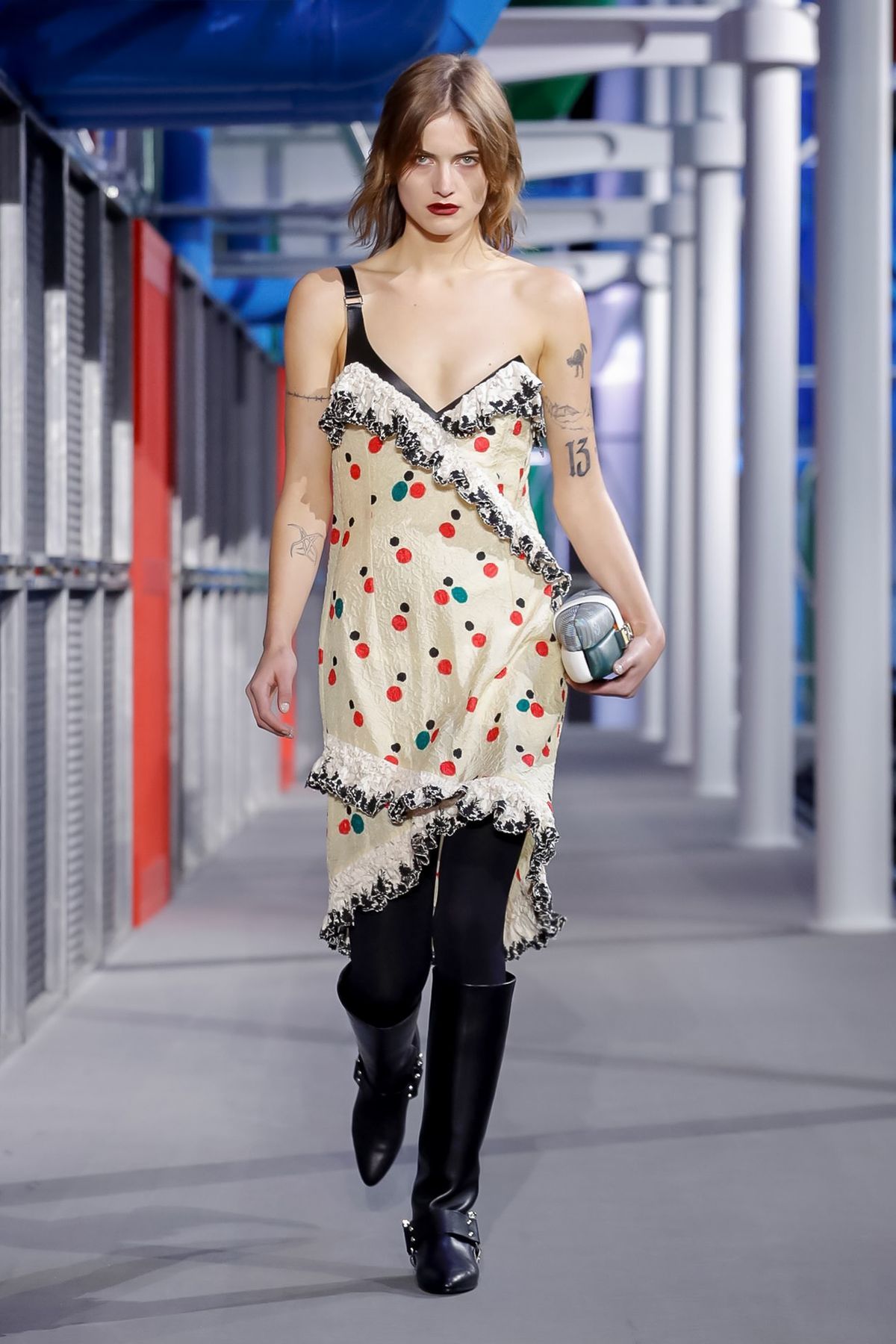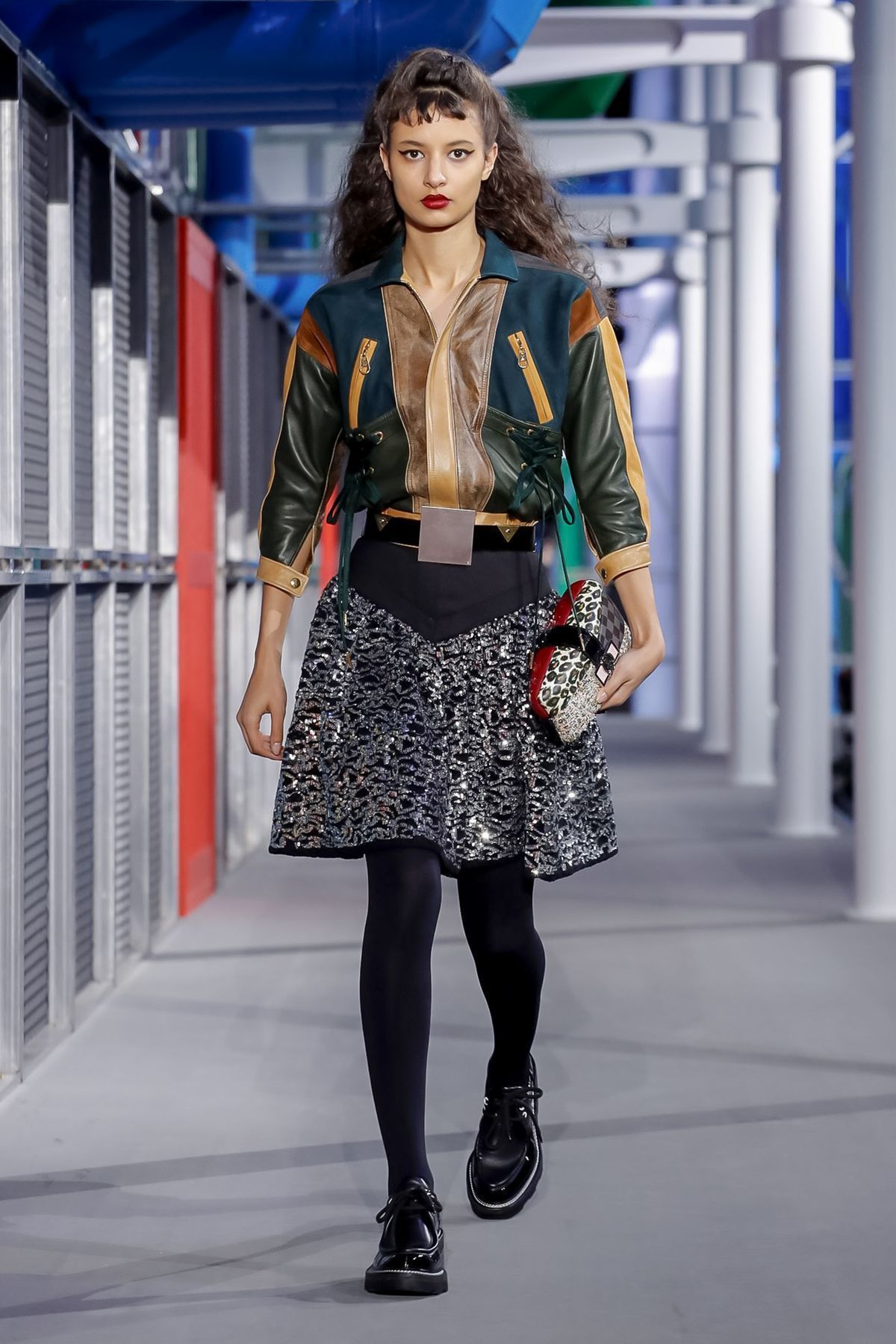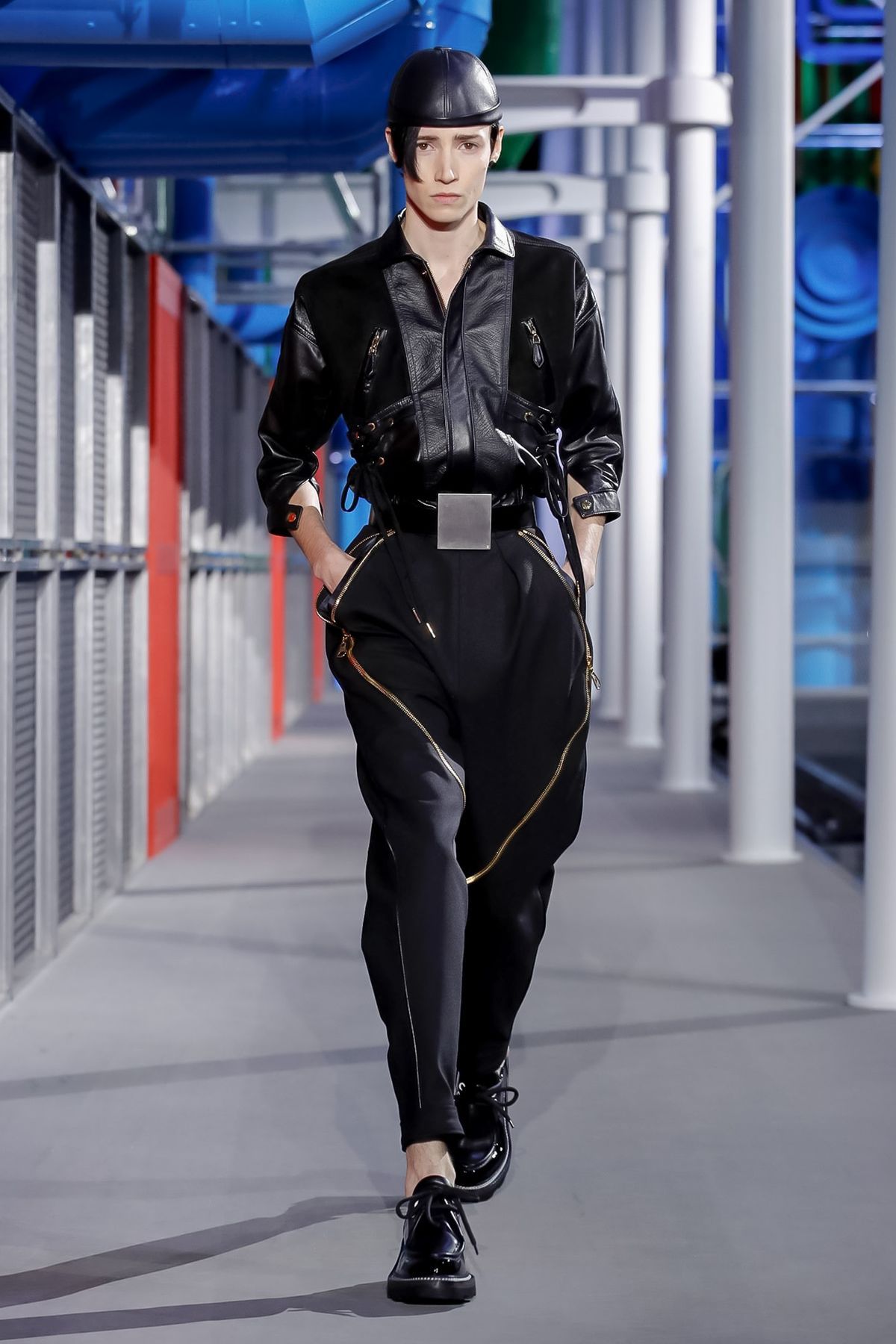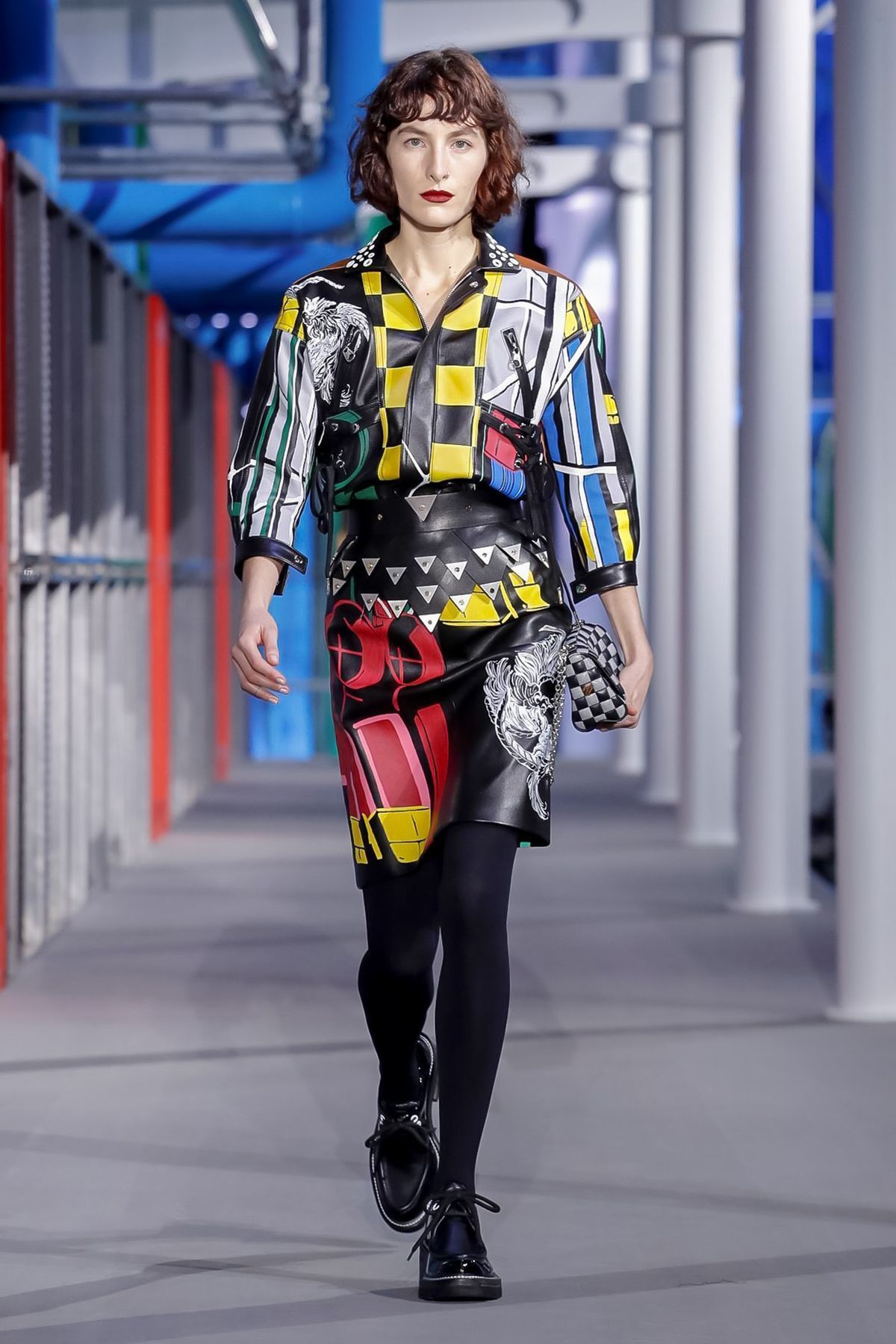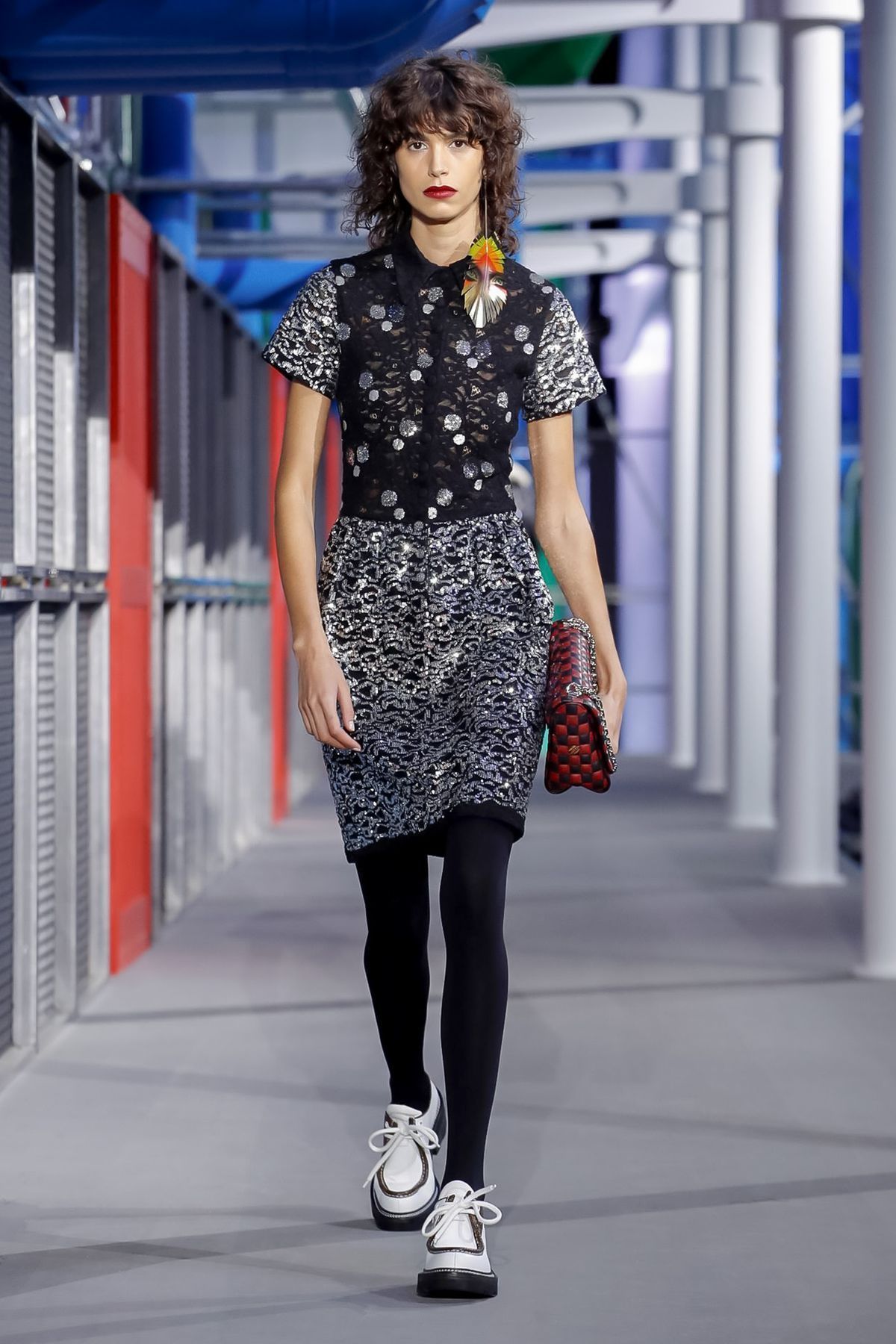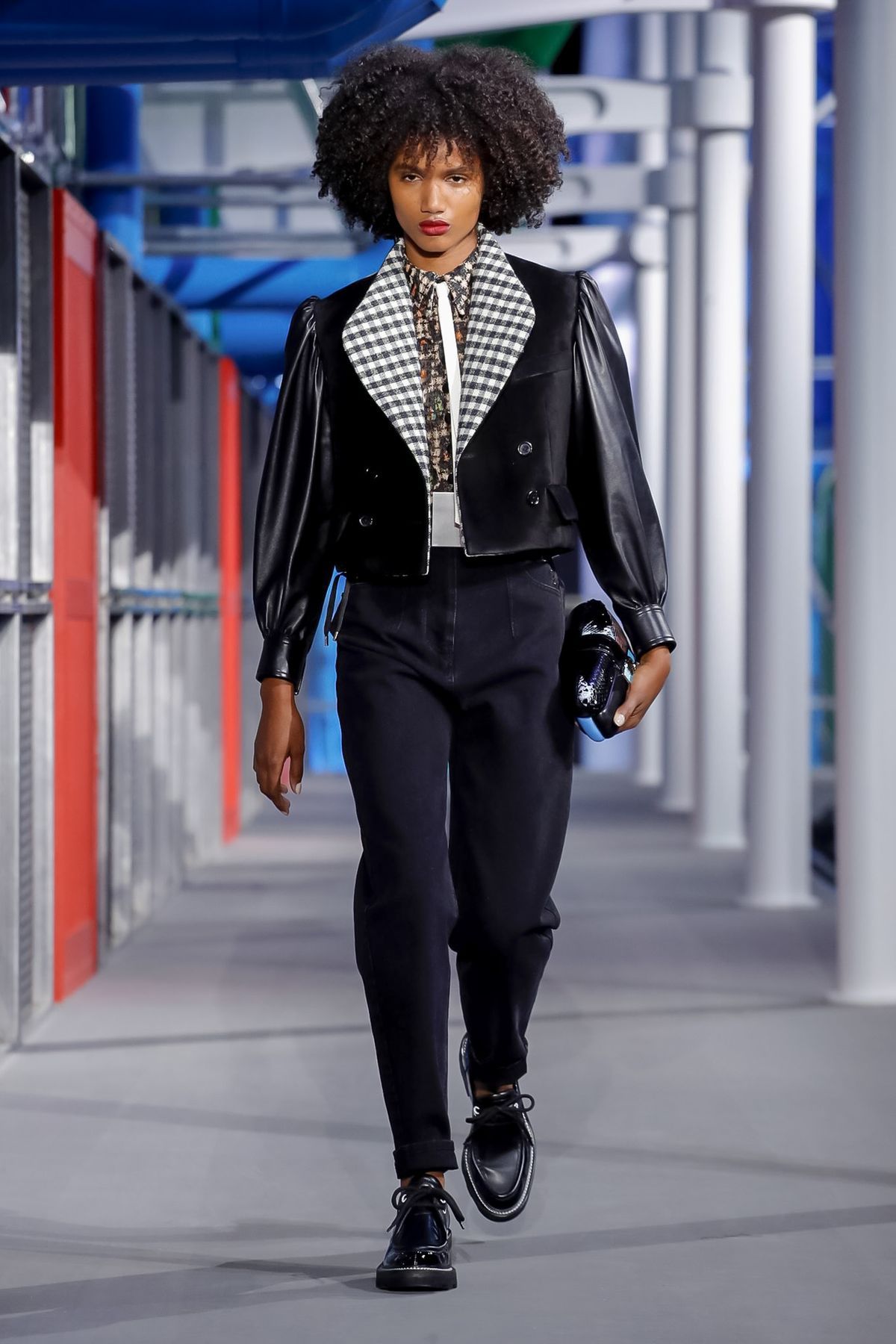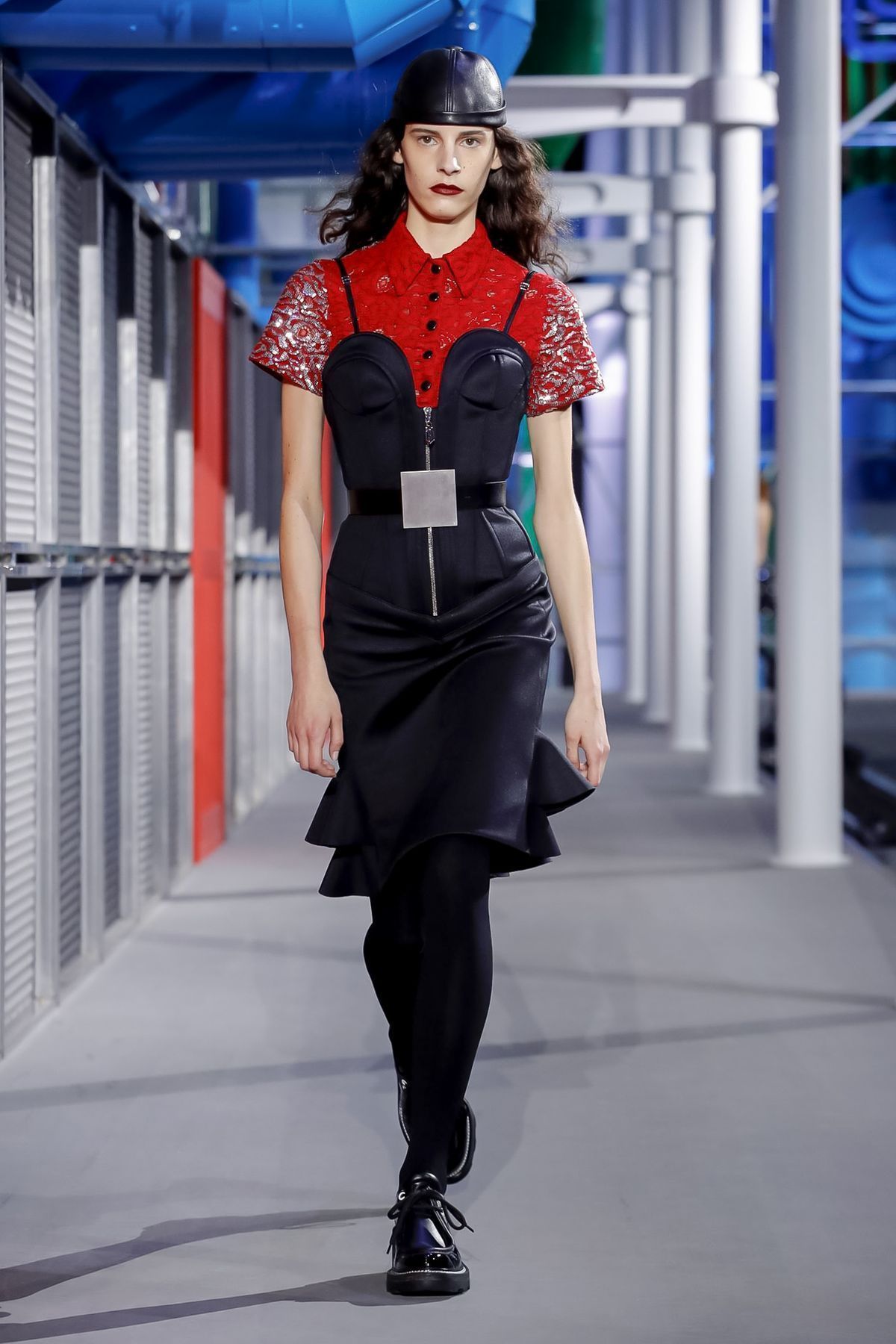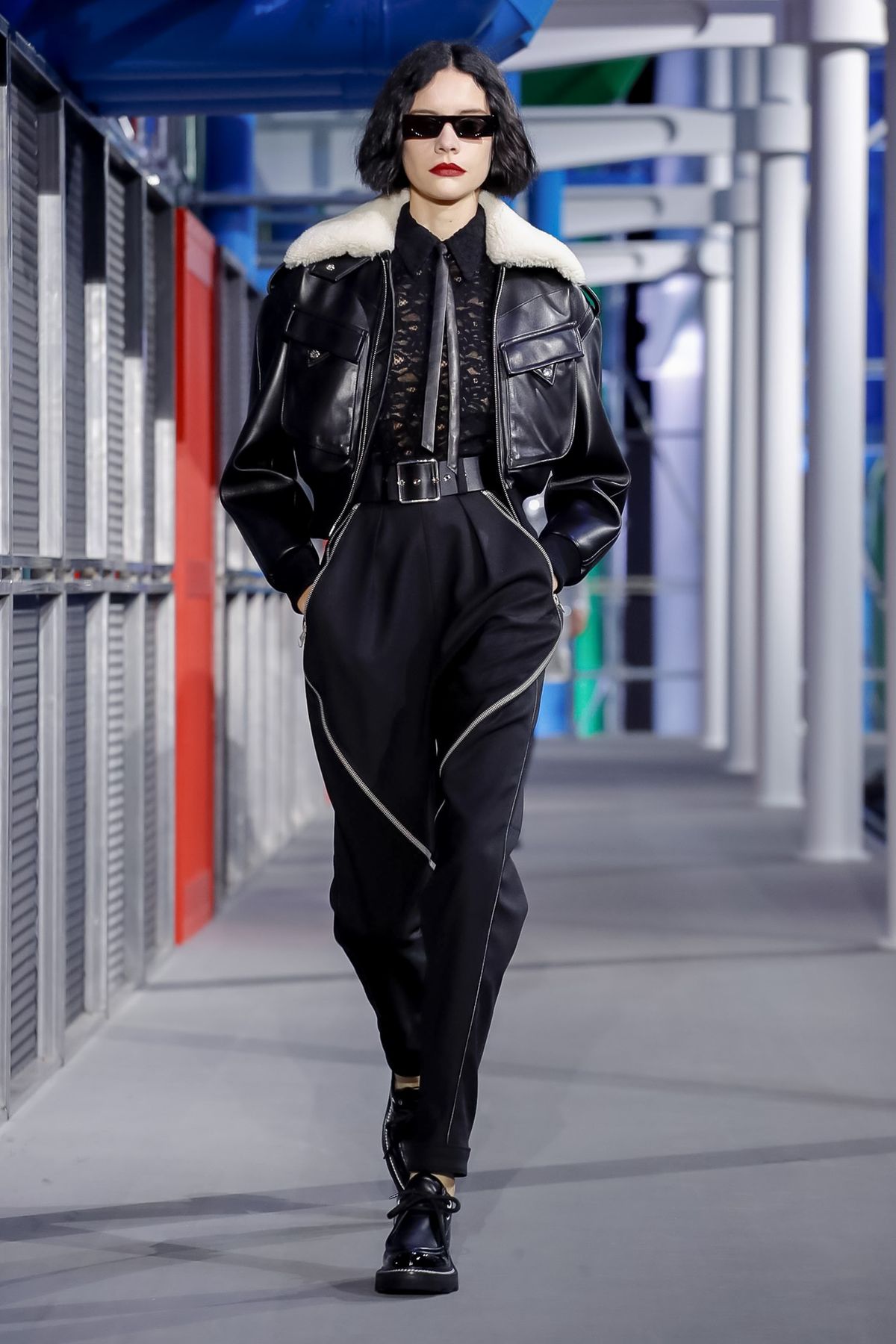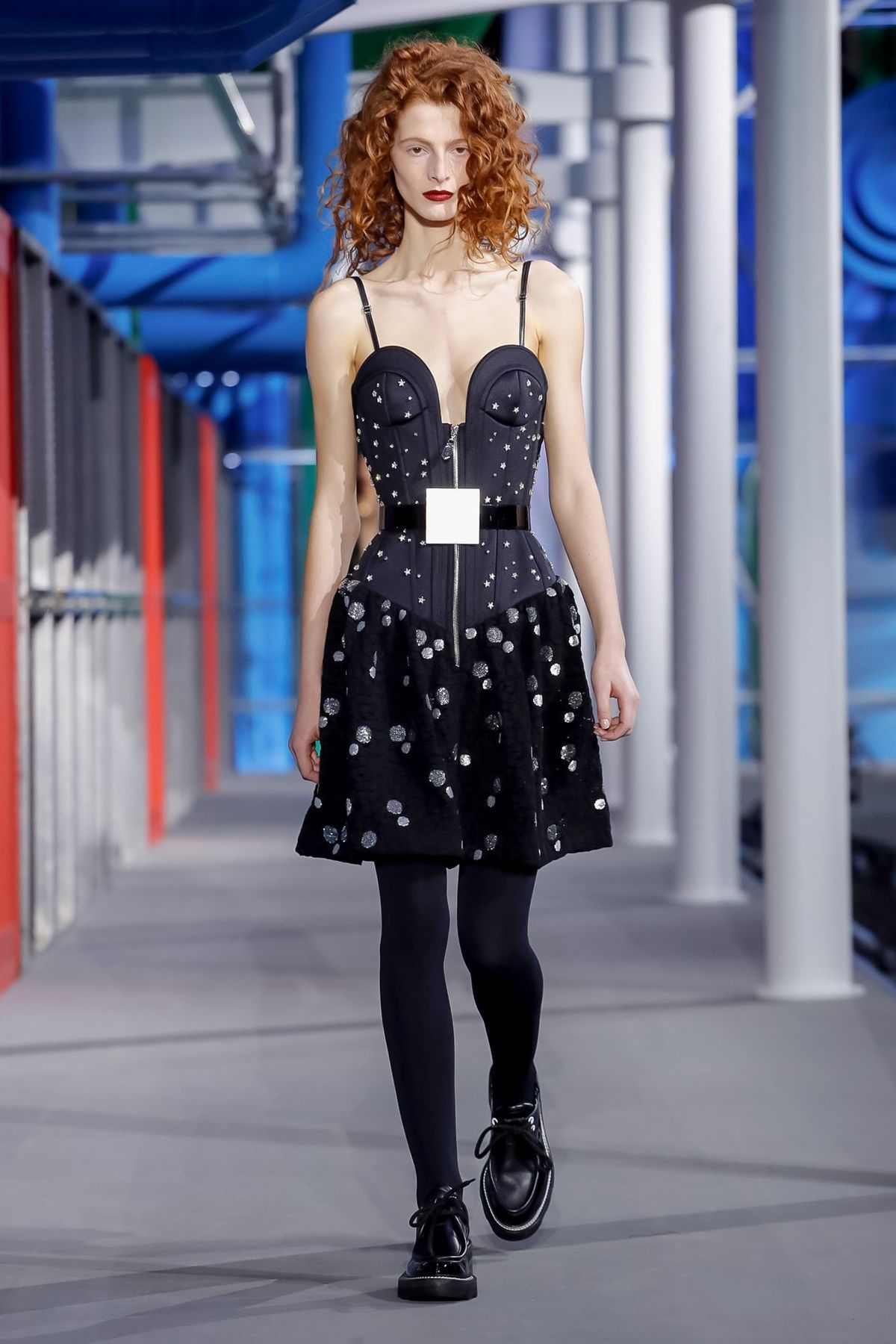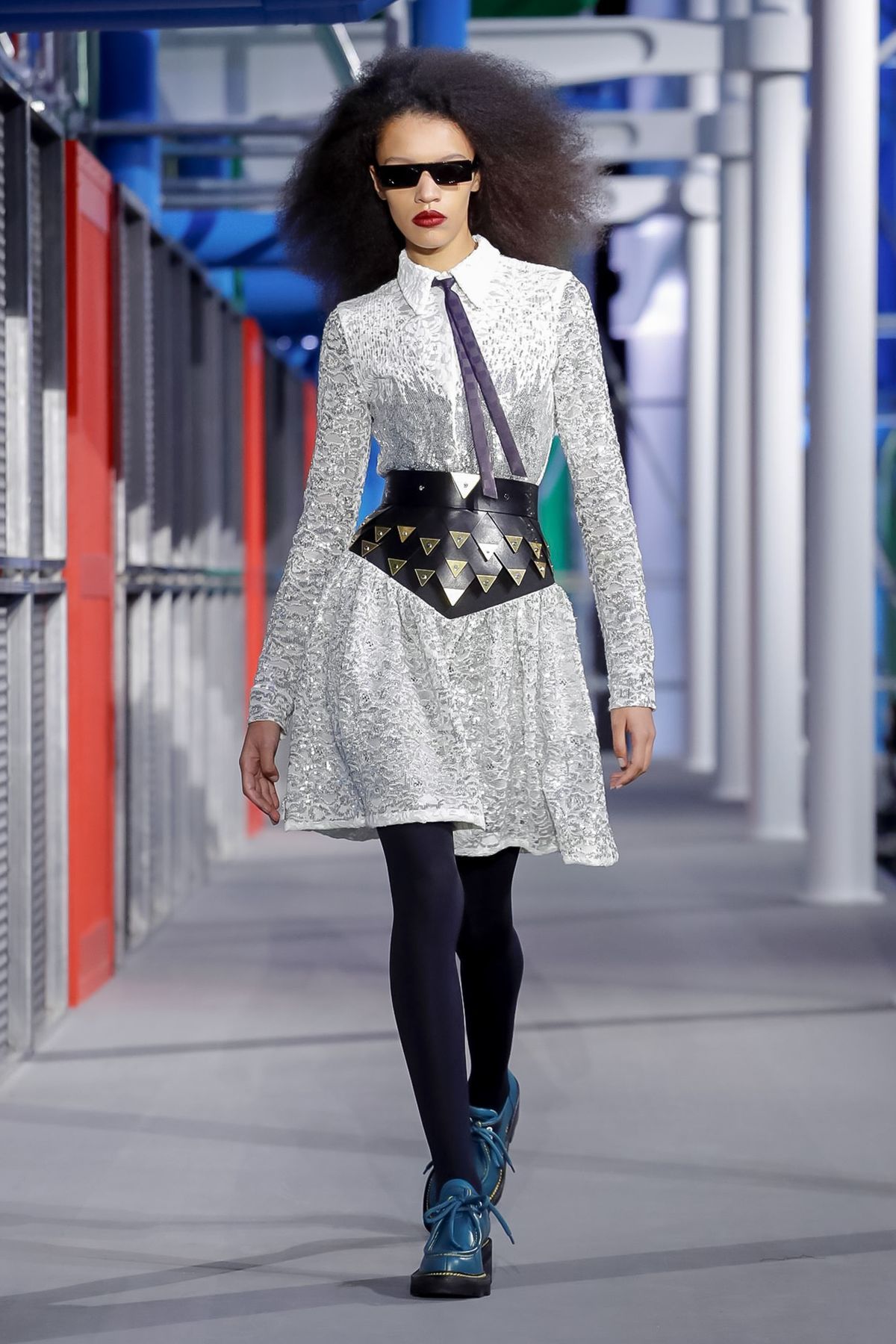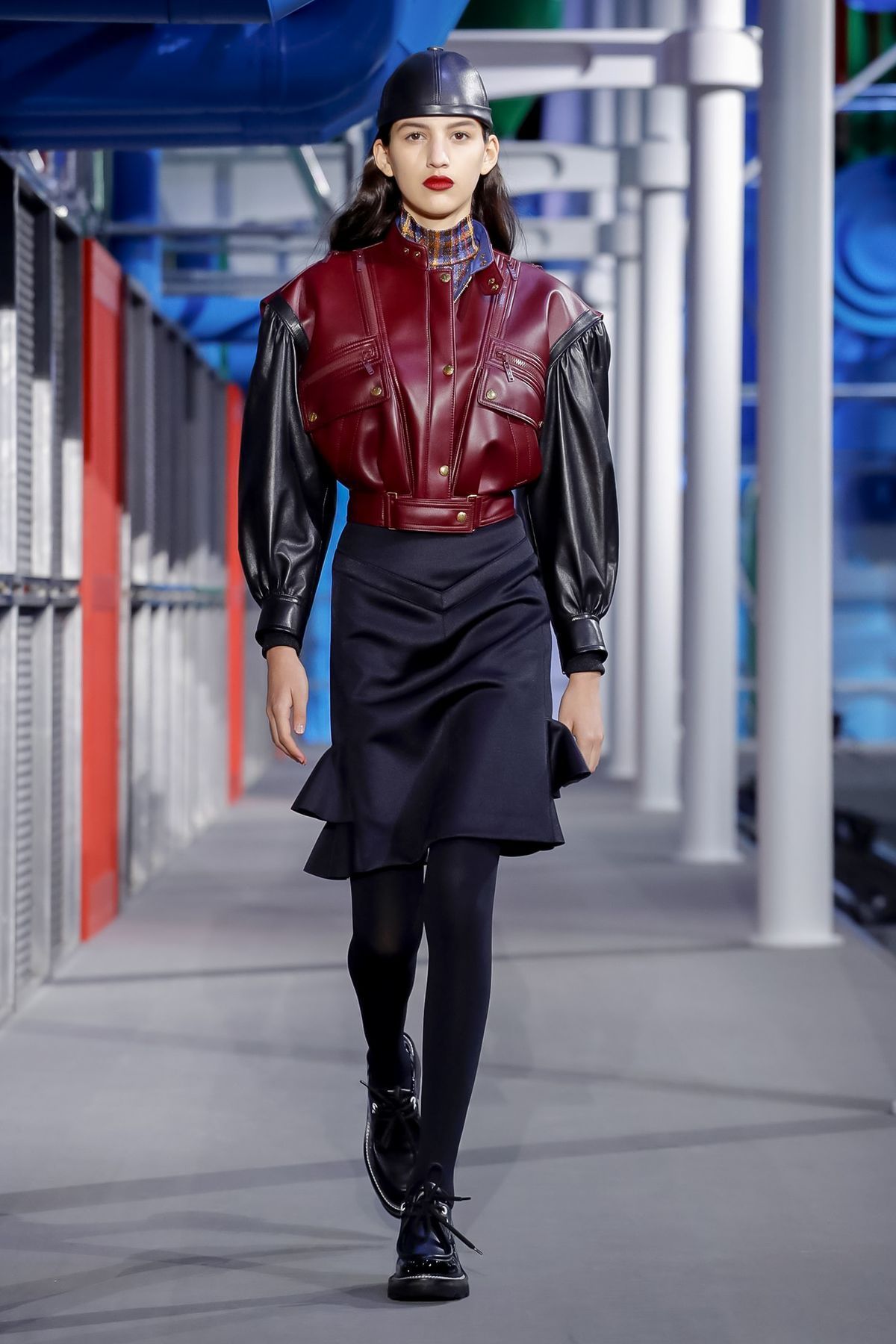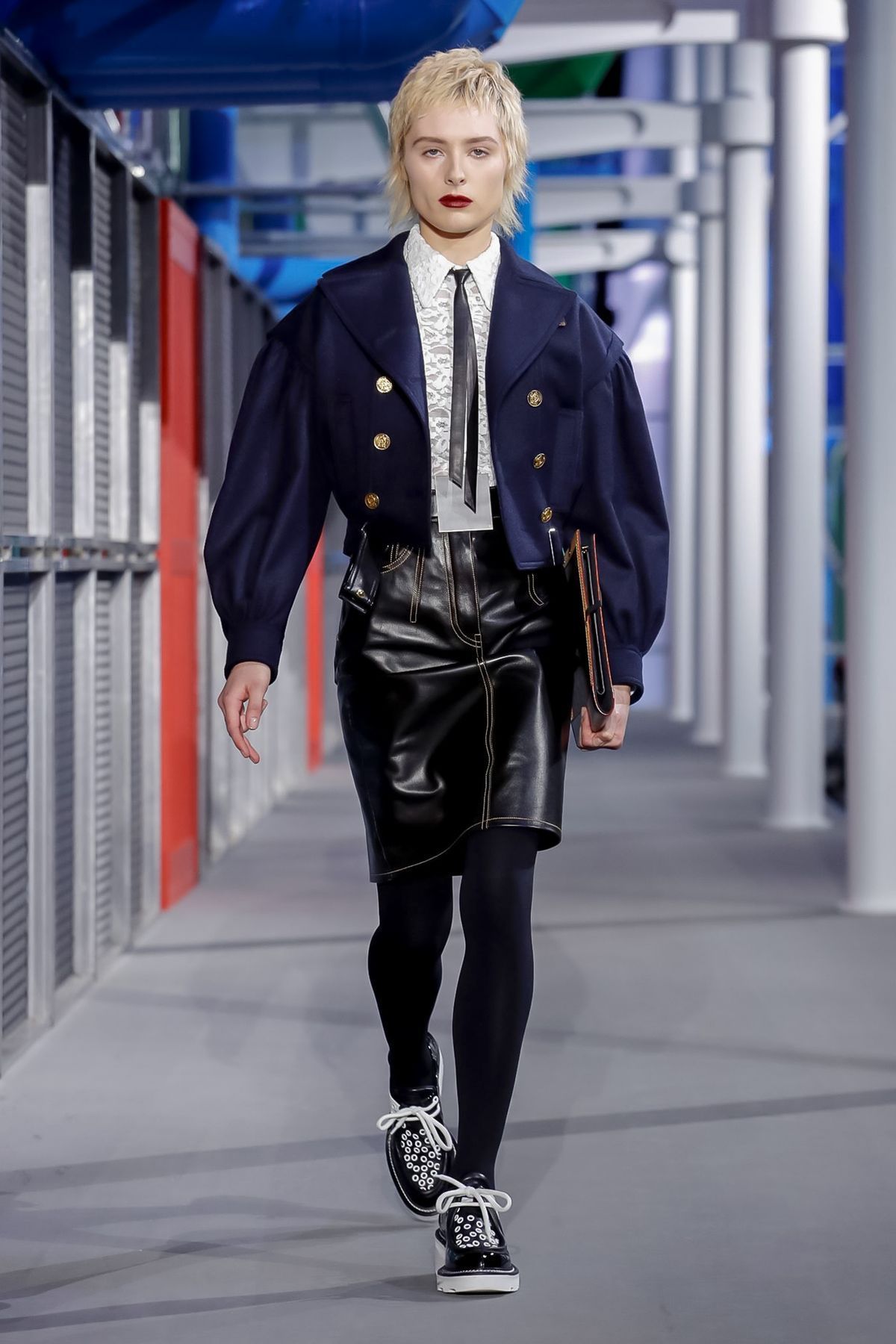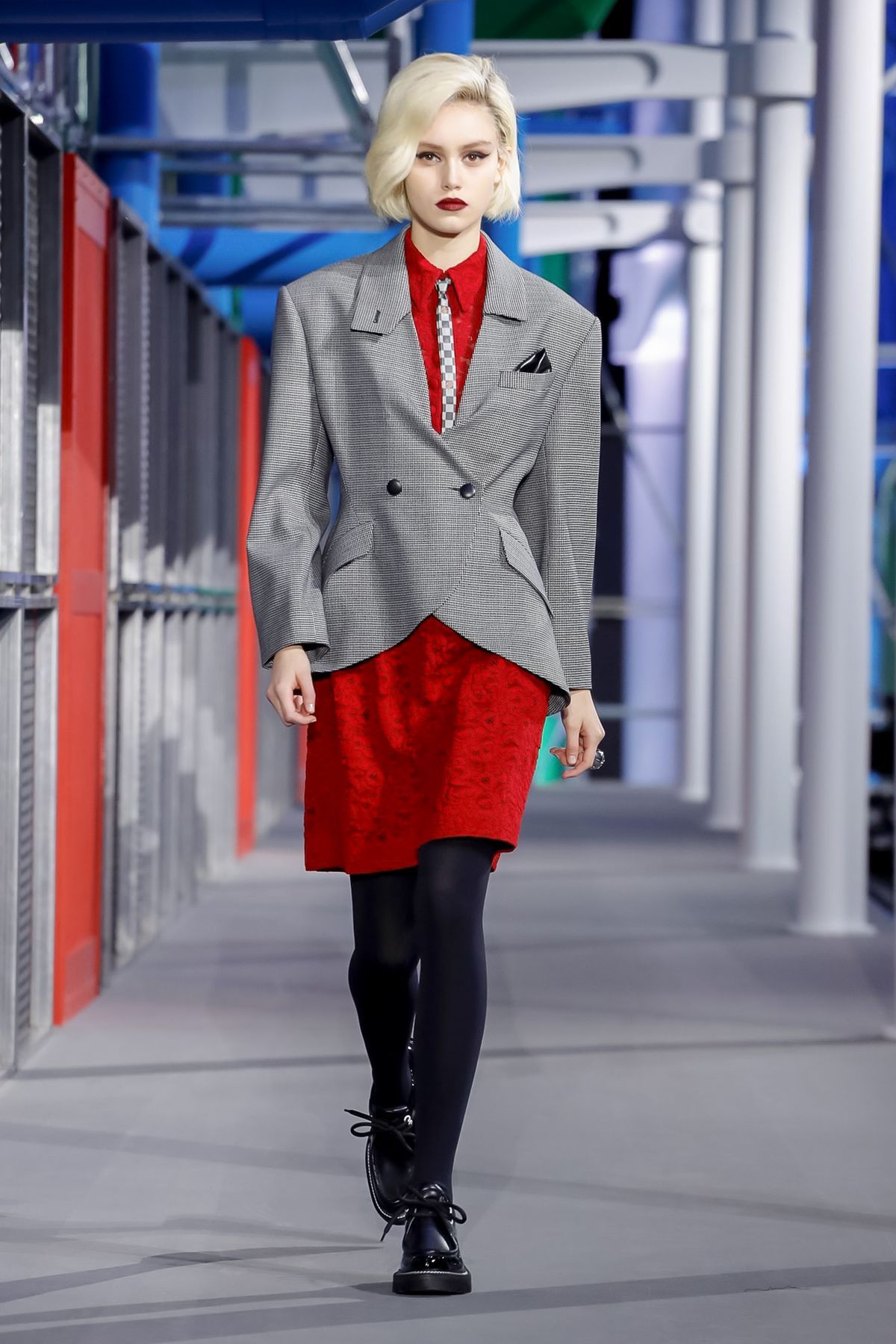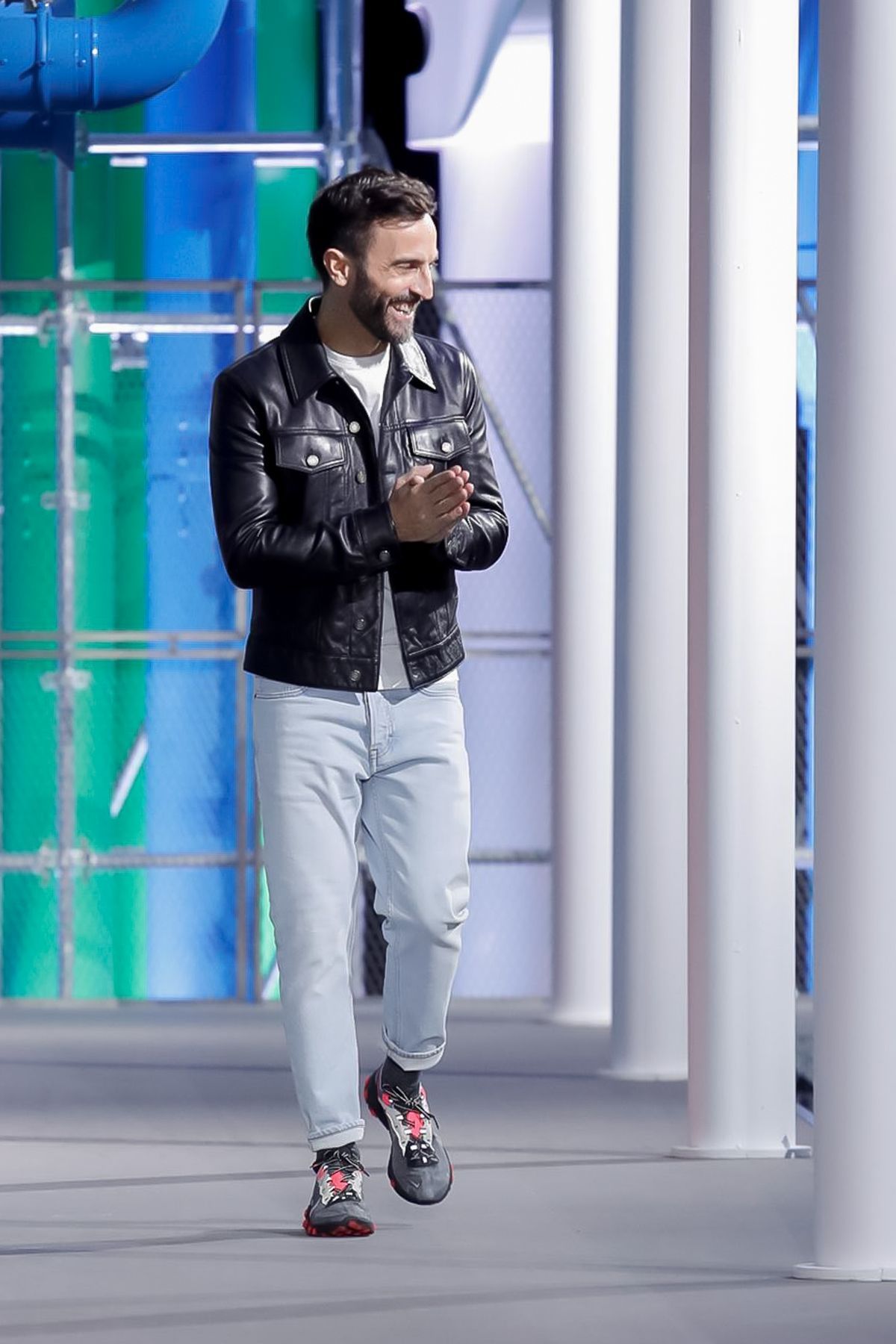 An impeccable collection by Nicholas Ghesquière. His past in other firms such as Balenciaga precedes the professionalism of the Frenchman.