READ IN: Español
Mafalda and Delaporte were love at first sight. From the moment they met, they knew that one day they would compose a song together and, at last, that moment has arrived. An explosive union with an overwhelming energy that comes as an escape route to leave behind everything that hurts us.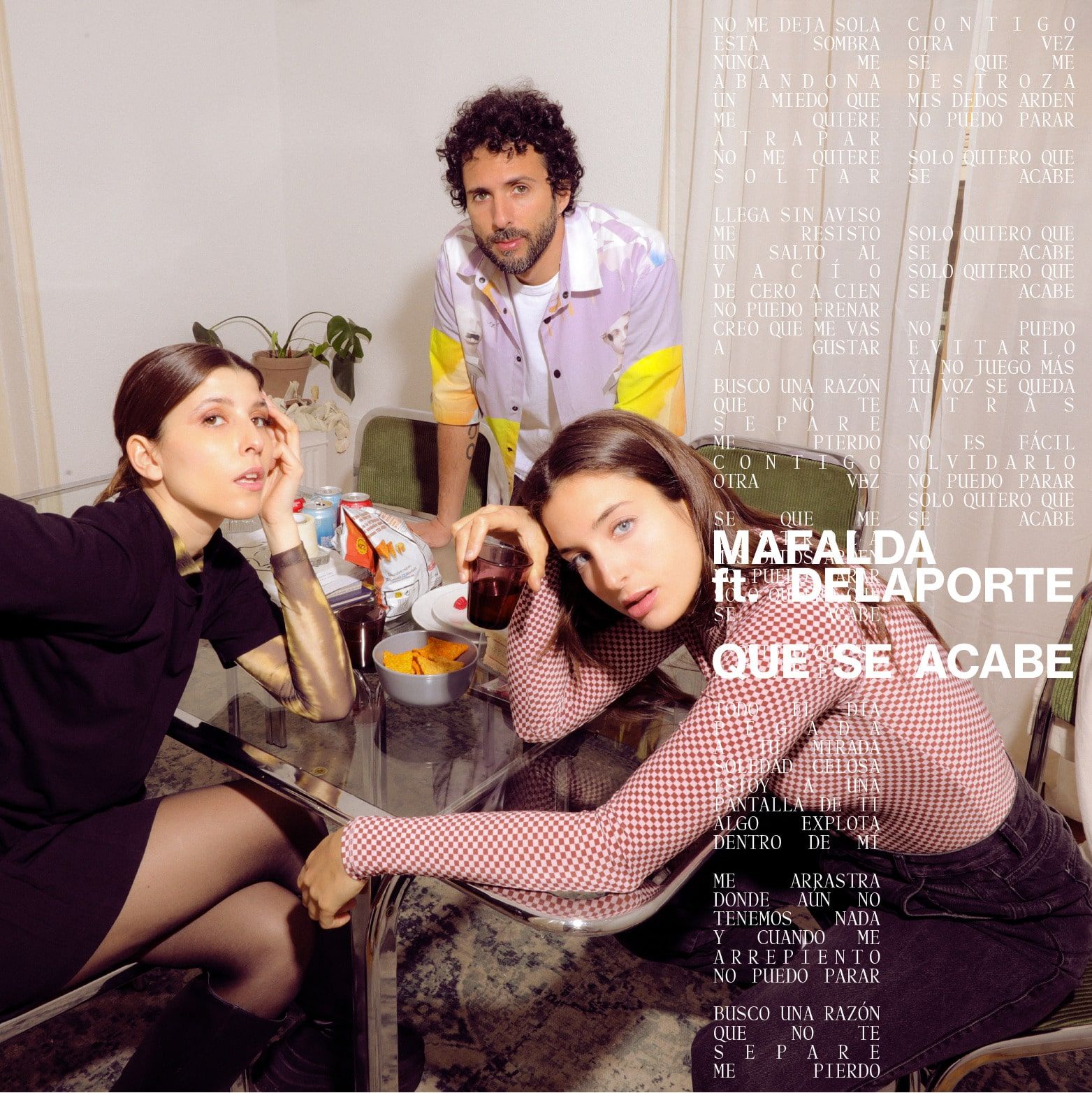 'Que se acabe' is Mafalda's new single, a collaboration with Sandra Delaporte and Sergio Salvi's musical project, which comes as an explosive fusion that will not leave you indifferent.
The intimate and delicate synth pop of Mafalda fits perfectly with the electronic and dance spirit of Delaporte, one of the most acclaimed bands on the national scene.
Connection, complicity and companionship in a single that has the potential to become the hit of the moment. In Mafalda's own words: "When I finished the first version of 'Que se acabe', I knew I had to add the magic of Delaporte to it. Sandra, Sergio and I got down to work. The electricity could be felt in the air of the studio as we worked".
A song that comes as a liberating cry into the void to overthrow the fear that sometimes assaults us and put an end to everything that traps us and hurts us. An escape route through dance and club music. As the artist says: "We wanted to create a song with a lot of rhythm, that transmits the frenzy that we all often feel in our lives, and that we need to release to move on and overcome anything".
Almost a year ago, Mafalda released her first EP in Spanish: 'Bailando Sin Sentido', conquering both critics and audiences with singles like 'Decir Adiós' and 'Así lo Hago Yo'. A project of five emotional, intimate and courageous songs in which she experimented with new, much more electronic sounds and where she surrounded herself with great professionals to show a much more mature artist in control of her destiny.
On 4 March, she will return to Madrid to perform at the Centro de Cultura Contemporánea Condeduque, and she is already confirmed for the Primavera Sound 2022 festival, where she will share the bill with renowned artists such as Jorja Smith and Priya Ragu.
Listen to 'Que Se Acabe' on Spotify:
And speaking of musical news… Have you listened to Albany's latest album yet?