READ IN: Español
This morning in Paris, with binaries in the background and close to where she lives, Marine Serre presented her SS19 collection. A mix of colour, visual references, motor and futurewear as a link.
Among all the proposals, the haute couture pieces inspired in the 1950s stood out. The presence of the world of Formula 1 was evident in typefaces and suits / overall that imitated those of the drivers. All this was spiced with recycled materials, a men's line and two new collaborations on the feet: with Nike and Converse.
Inspired by the streets of her neighborhood, in the fashion show, in addition to models we could see children who connected directly with reality because as Serre explains: "it is like the runway of every day in which there is everything".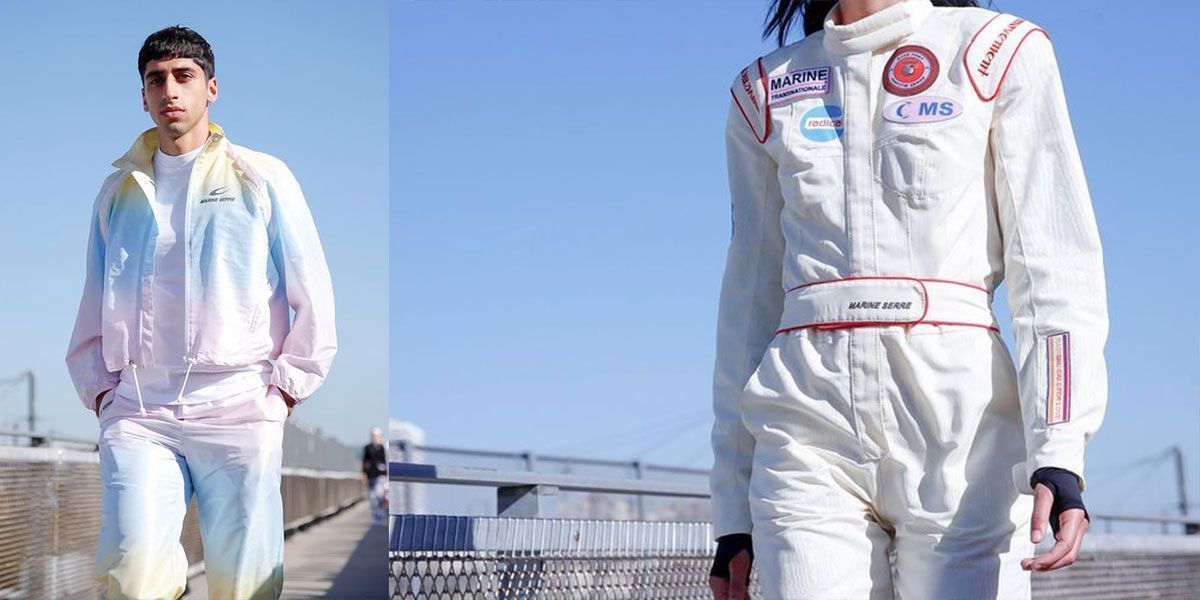 Alongside the Red Line – the haute couture line we were referring to -, Serre introduced – at last! – men's clothing.
For Serre, it was important to introduce a new line, but separate from the pre-existing Gold (avant-garde RTW), Green (upcycled eco-futurism), and White (core brand RTW) lines. "The idea was to make it more clear for everyone, because we're a small house just starting out," Serre explain
Marine Serre SS19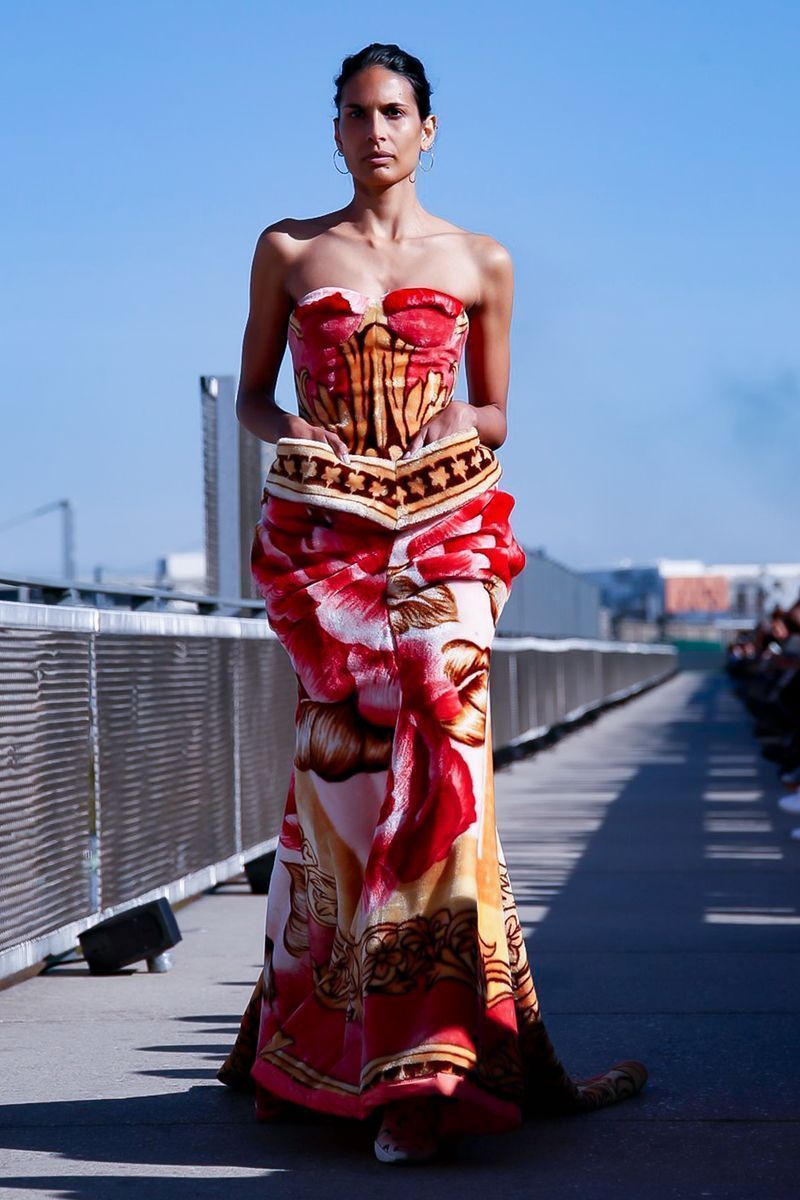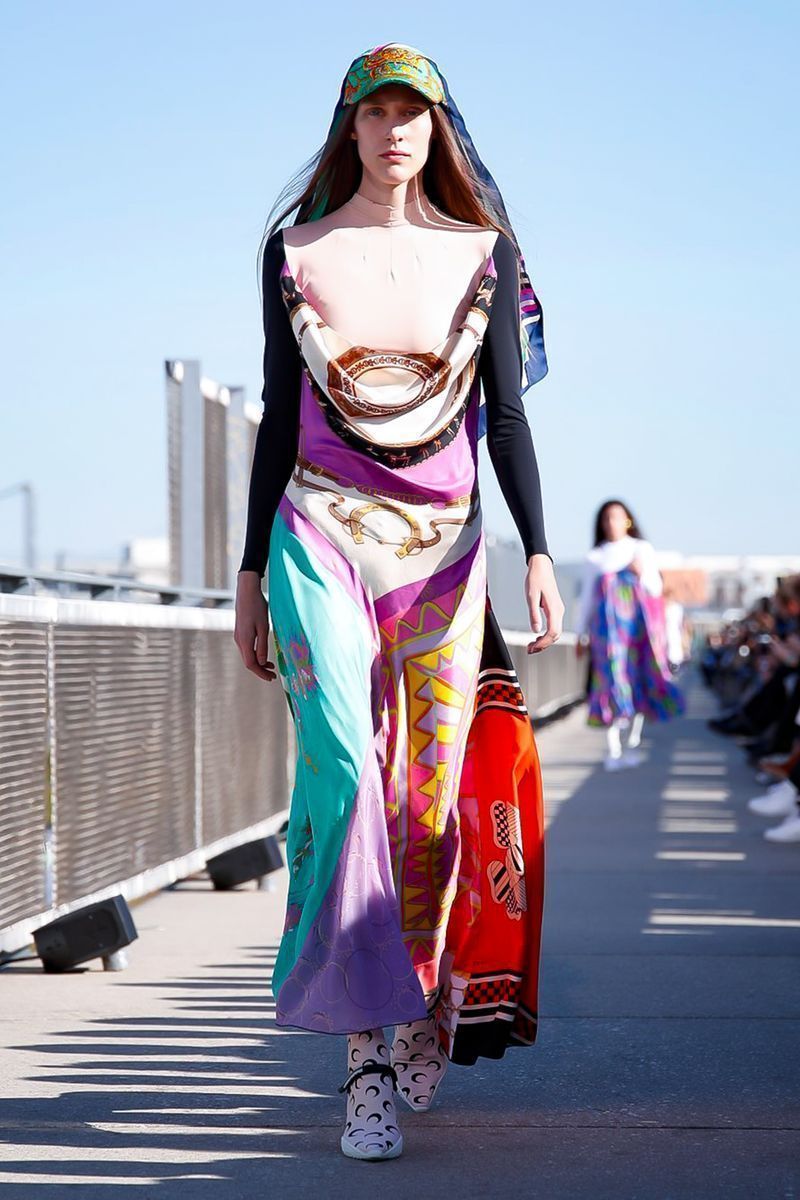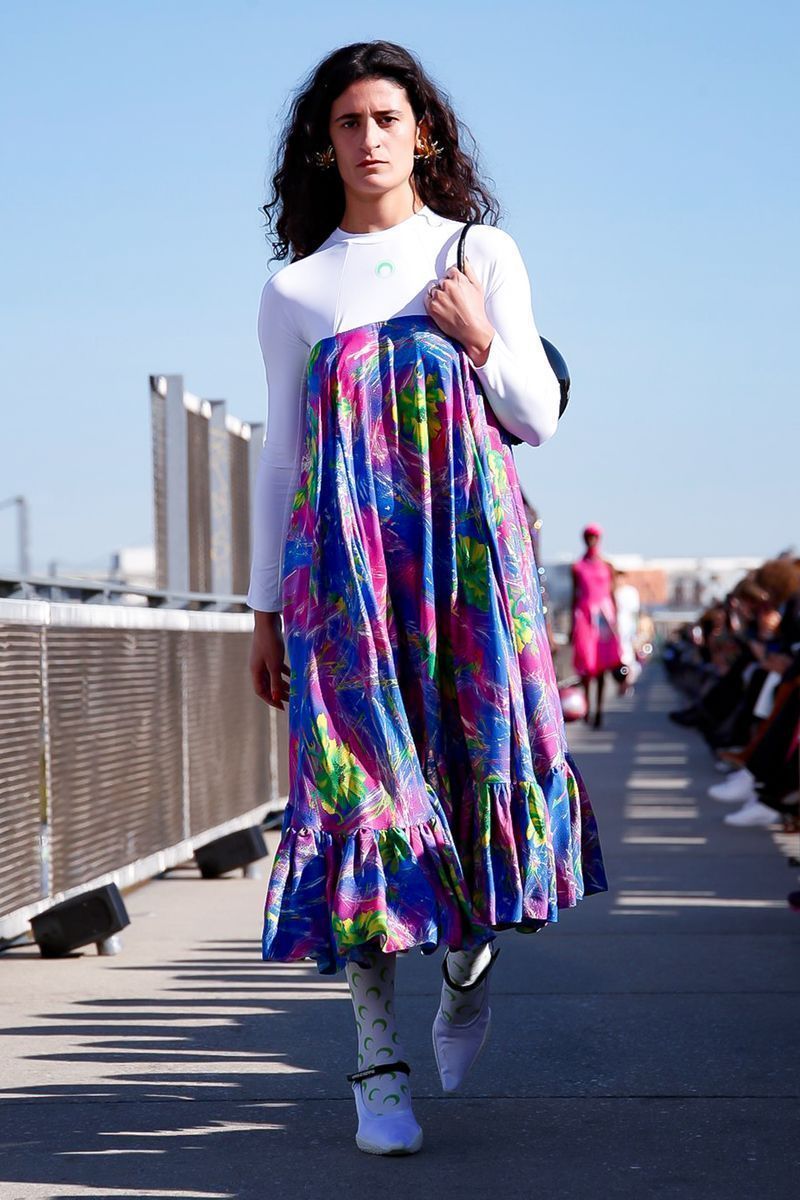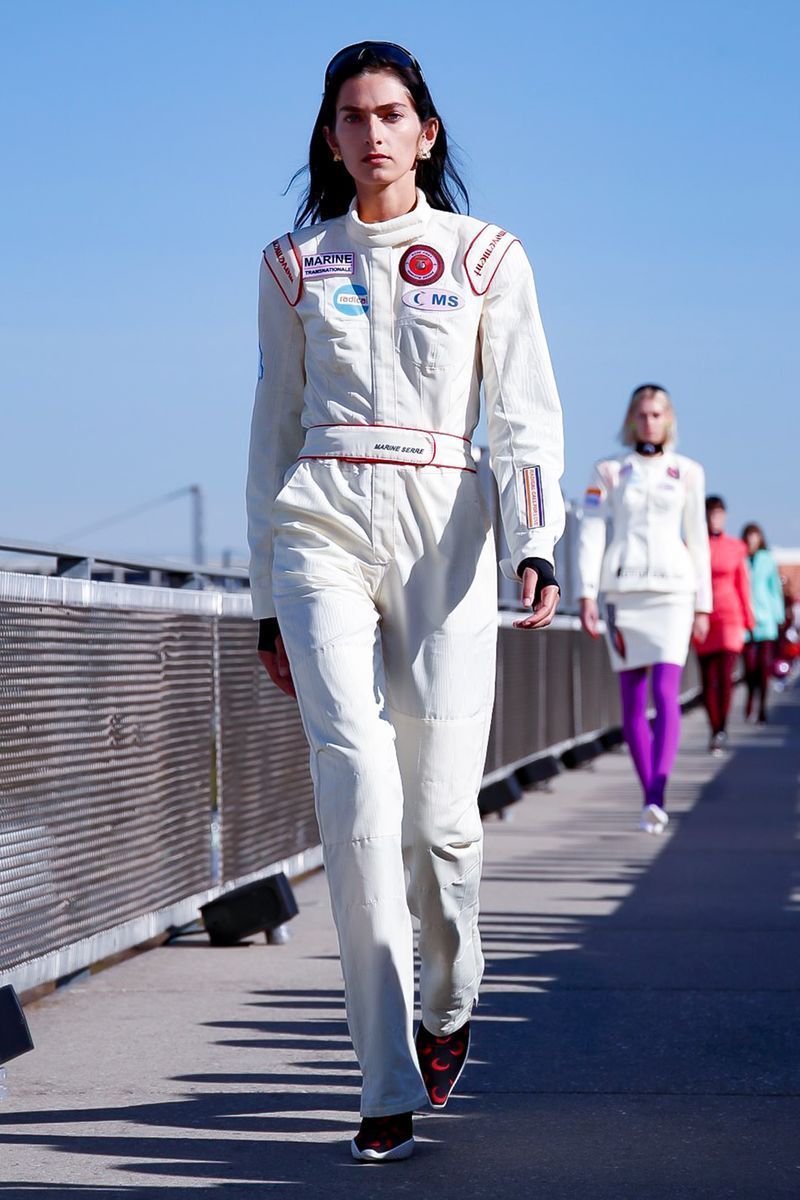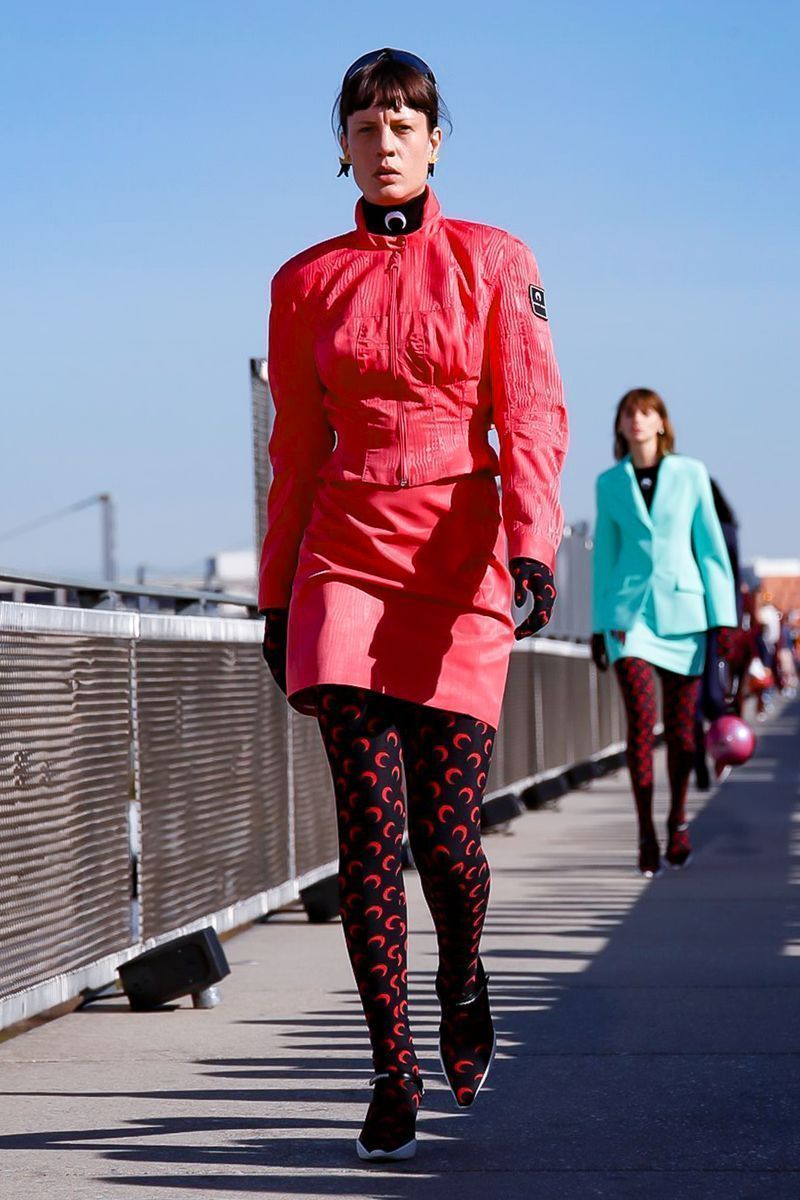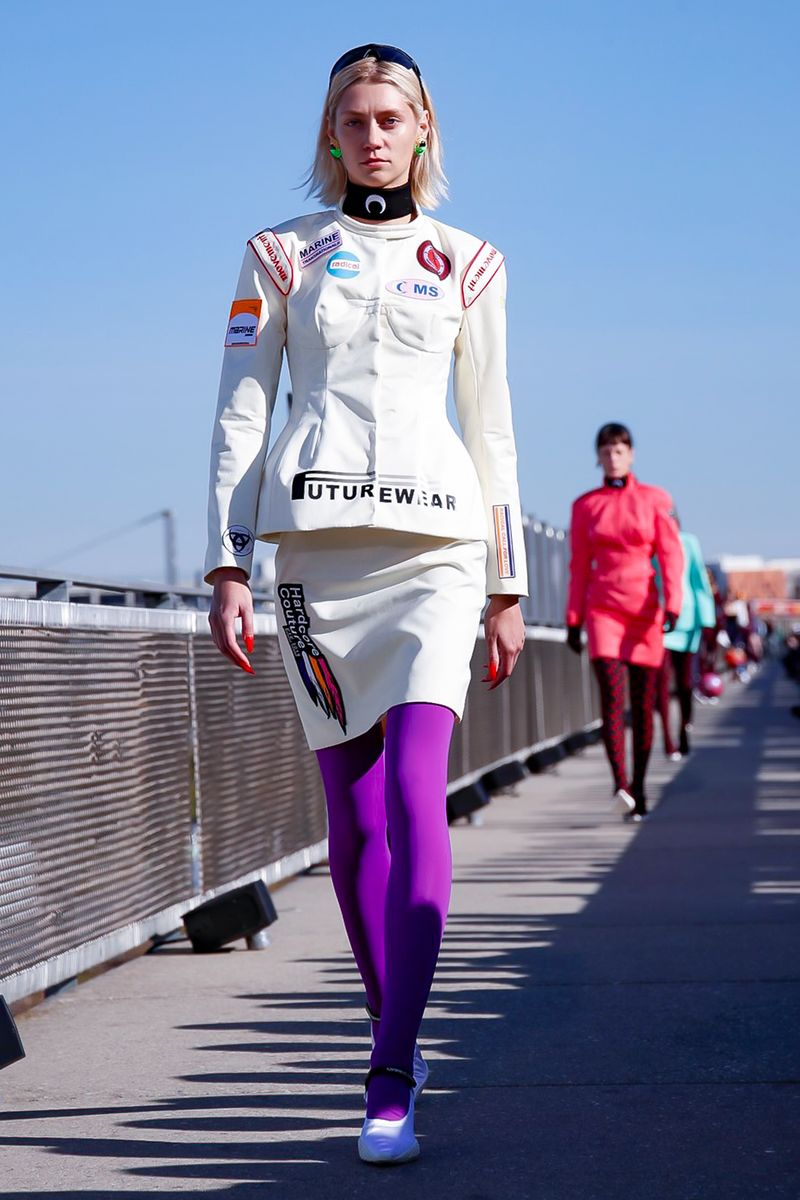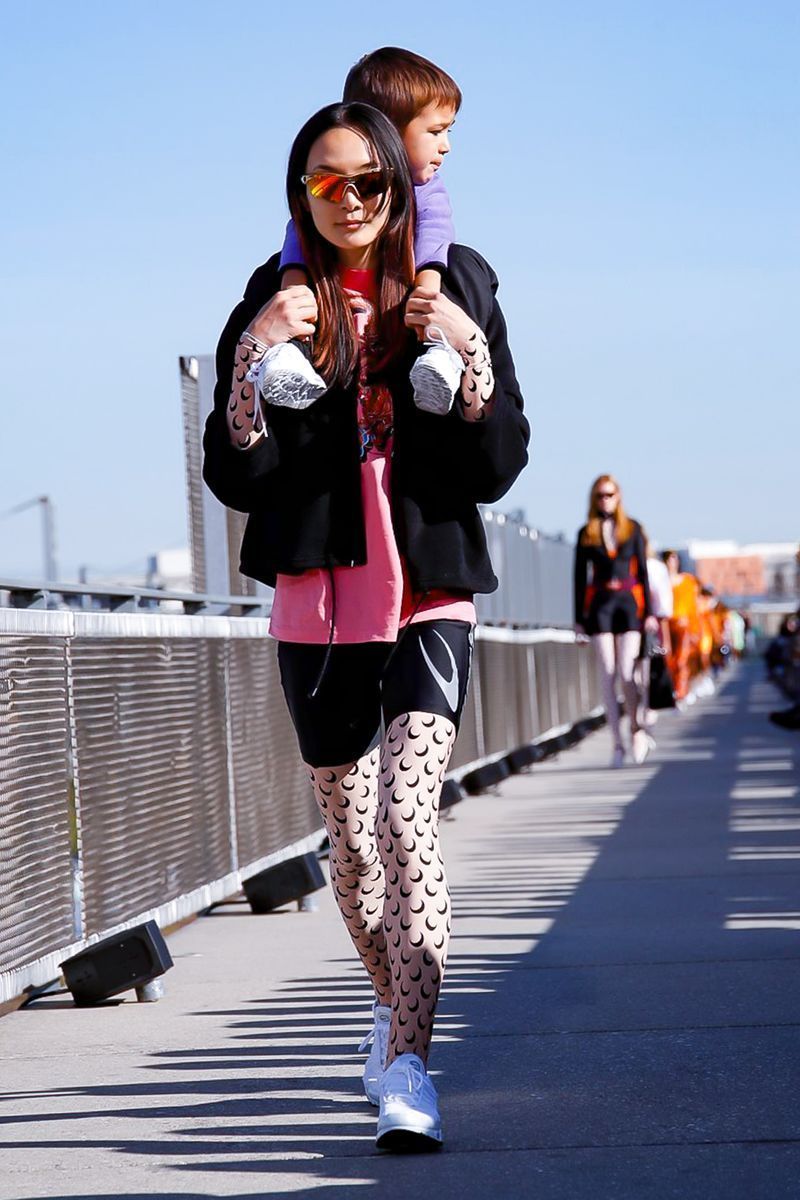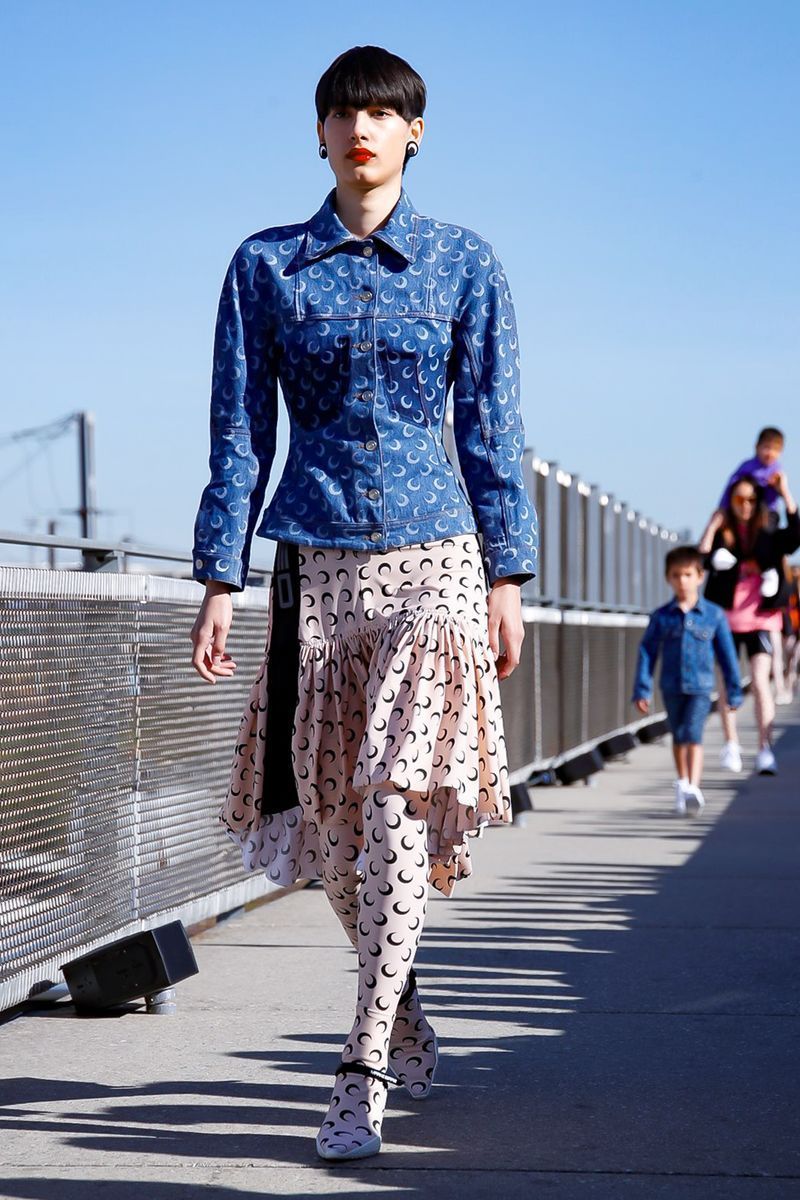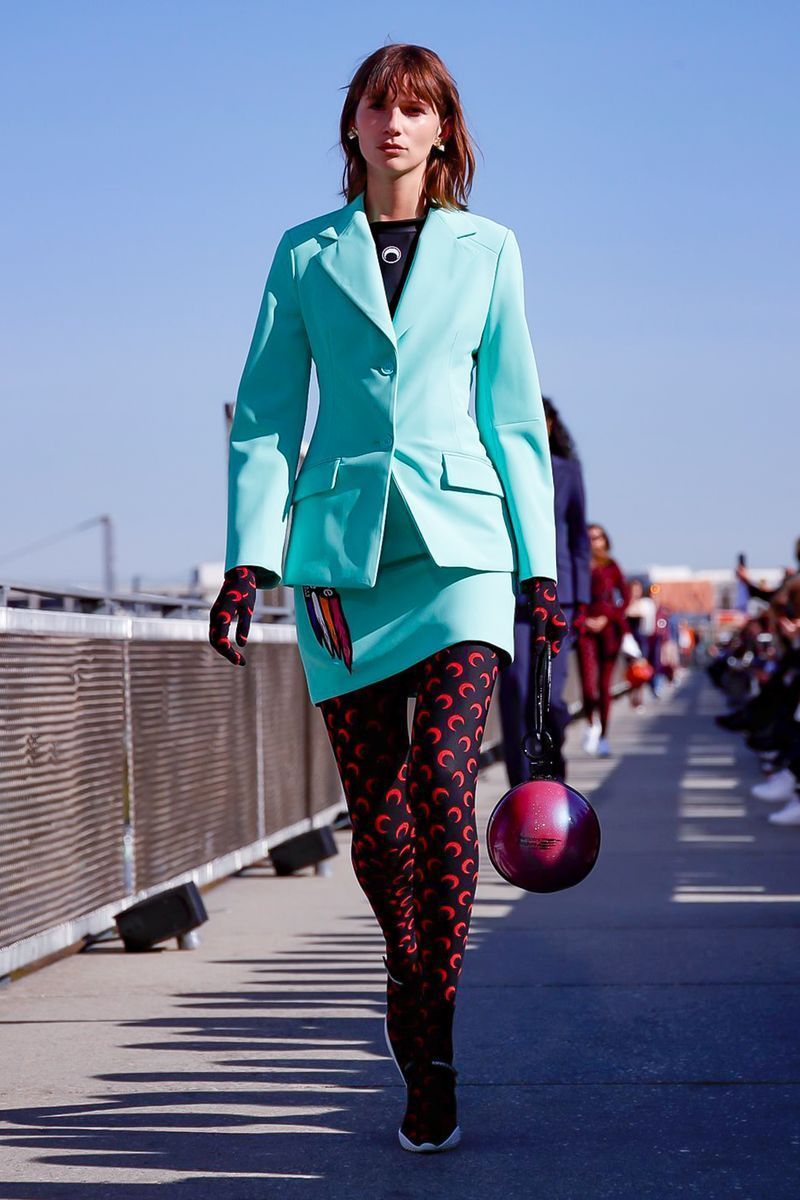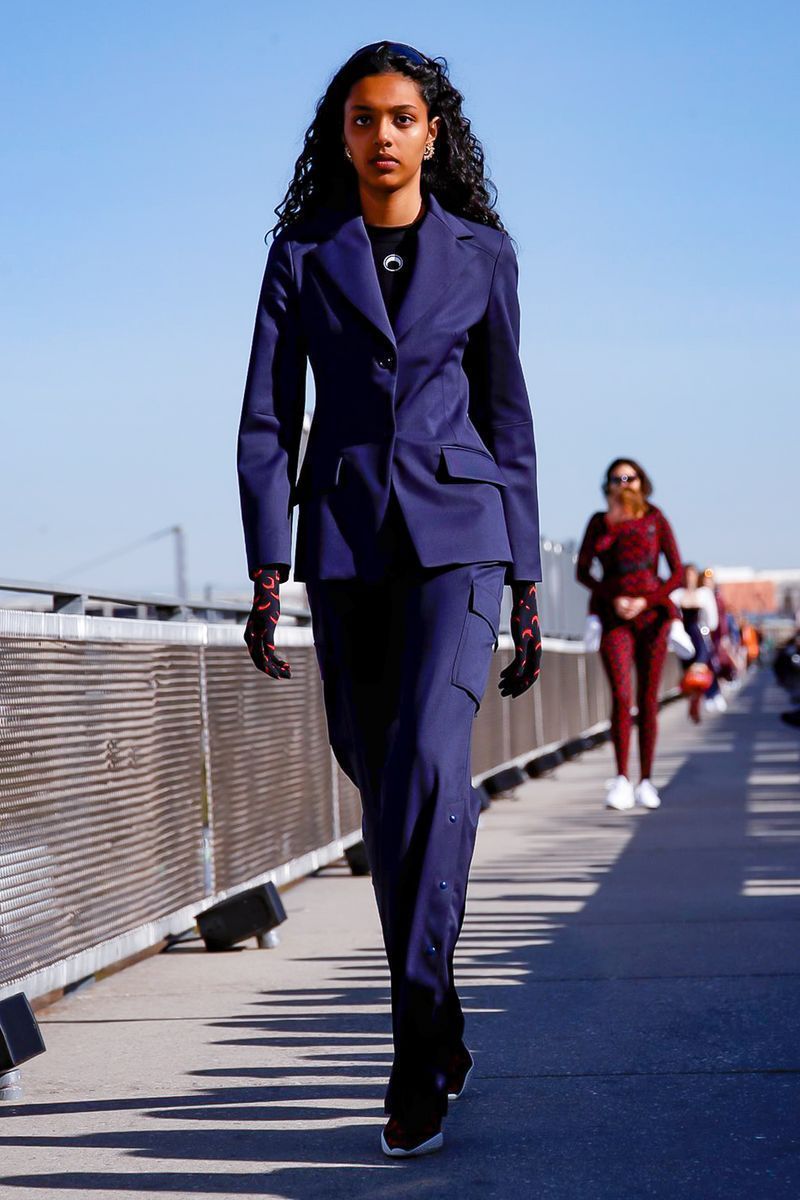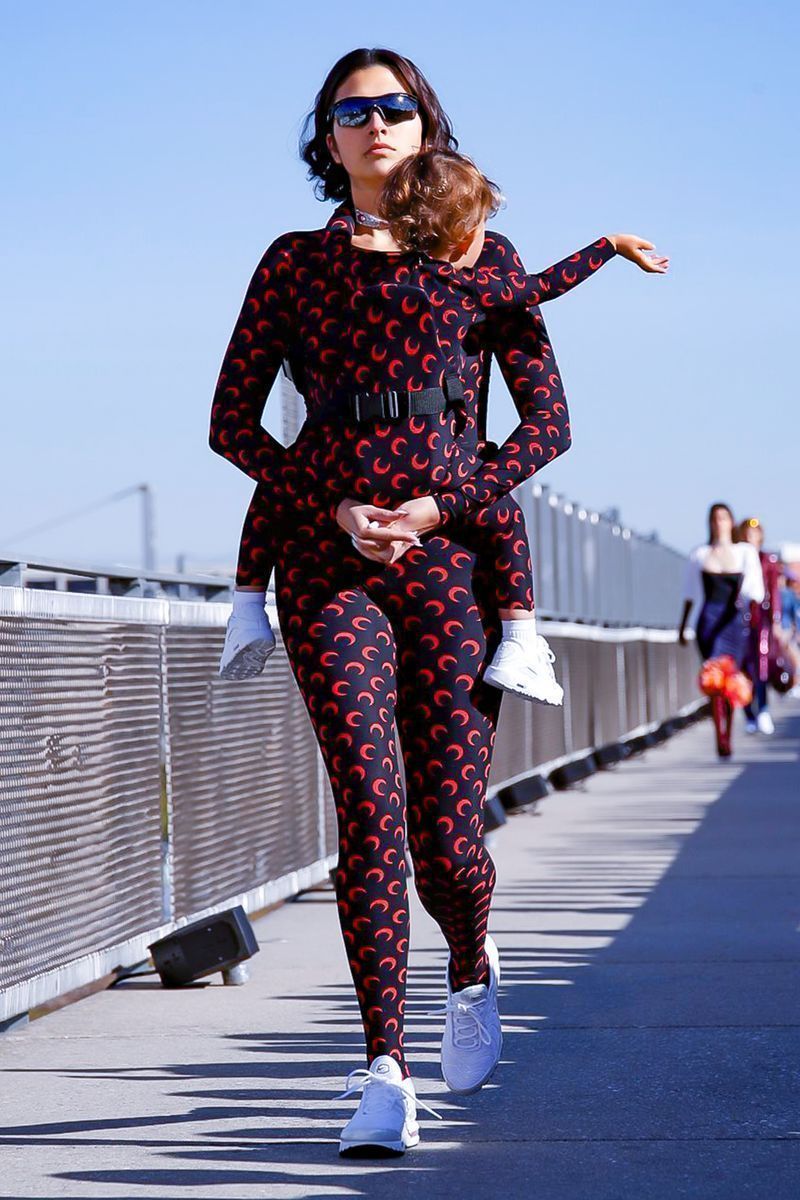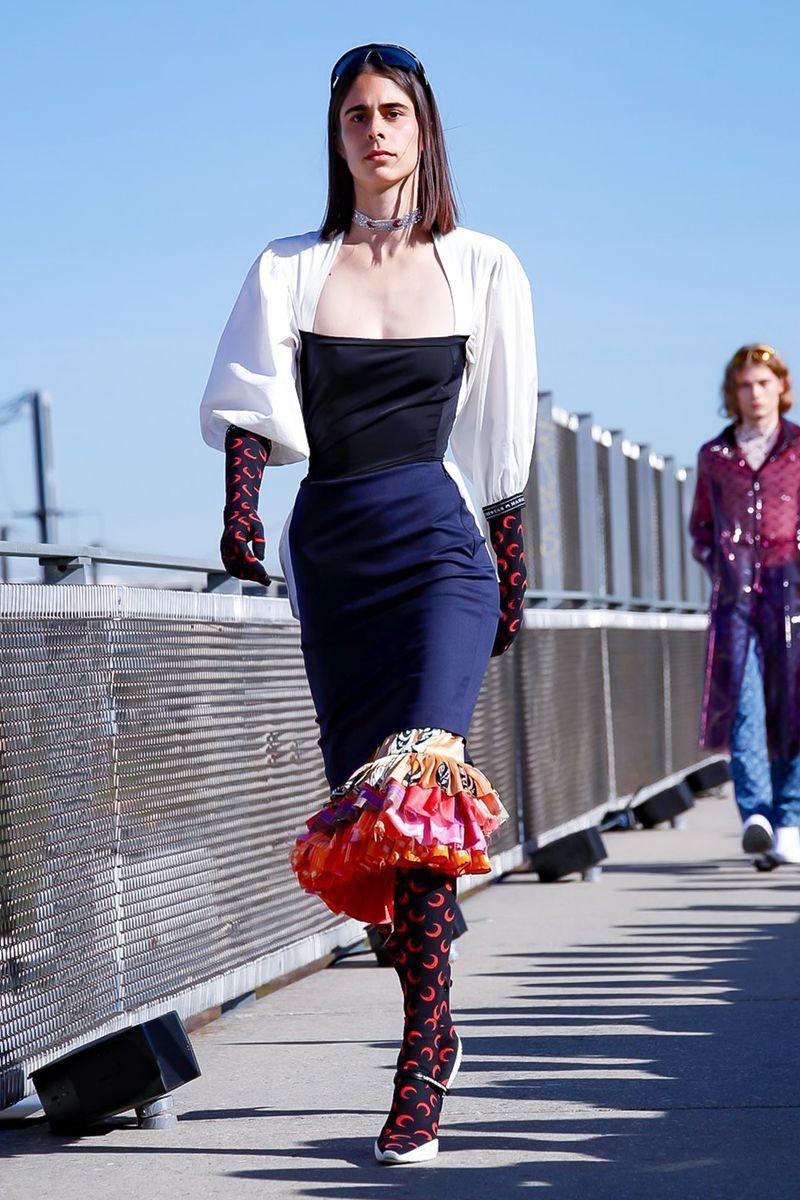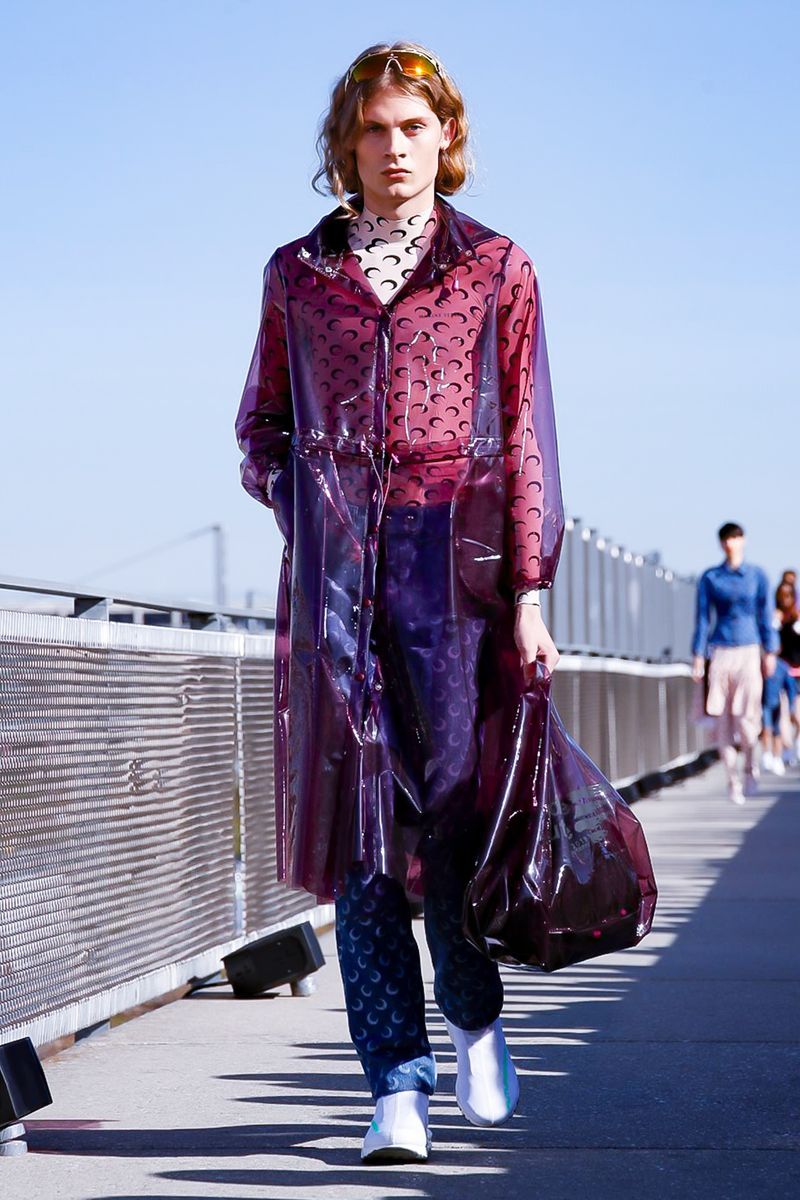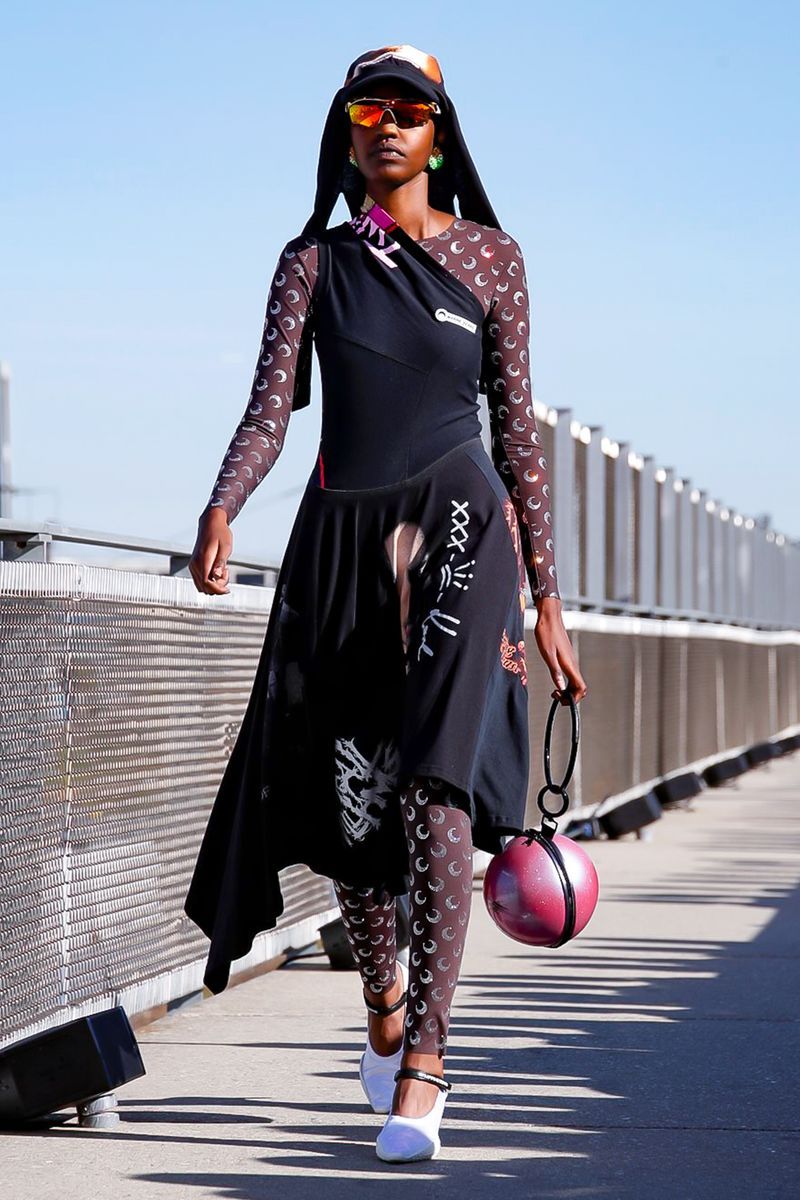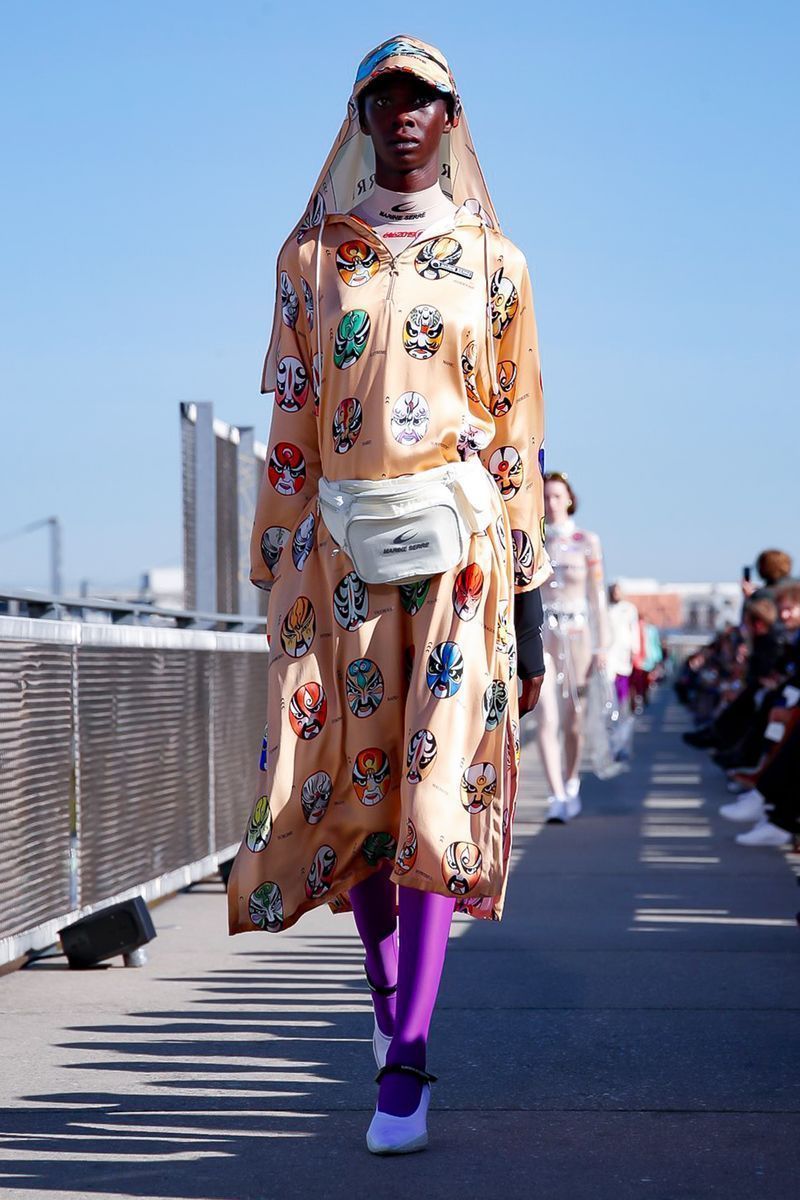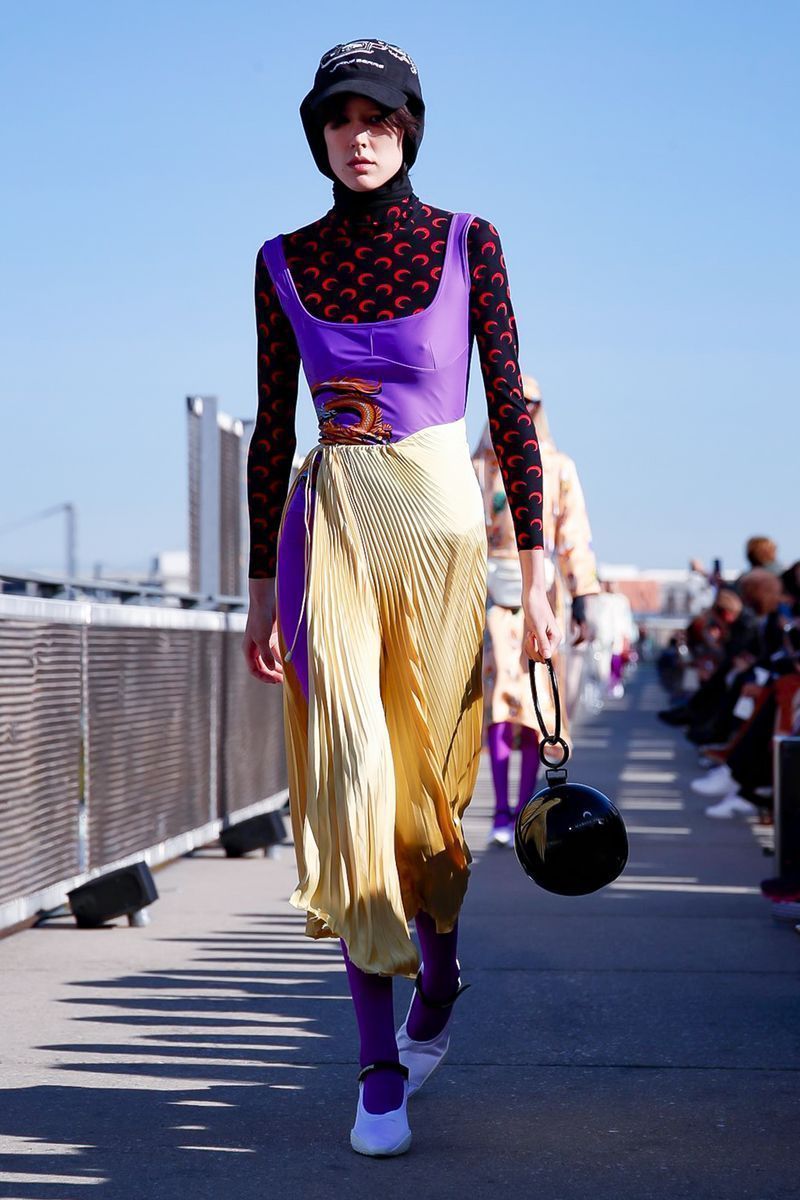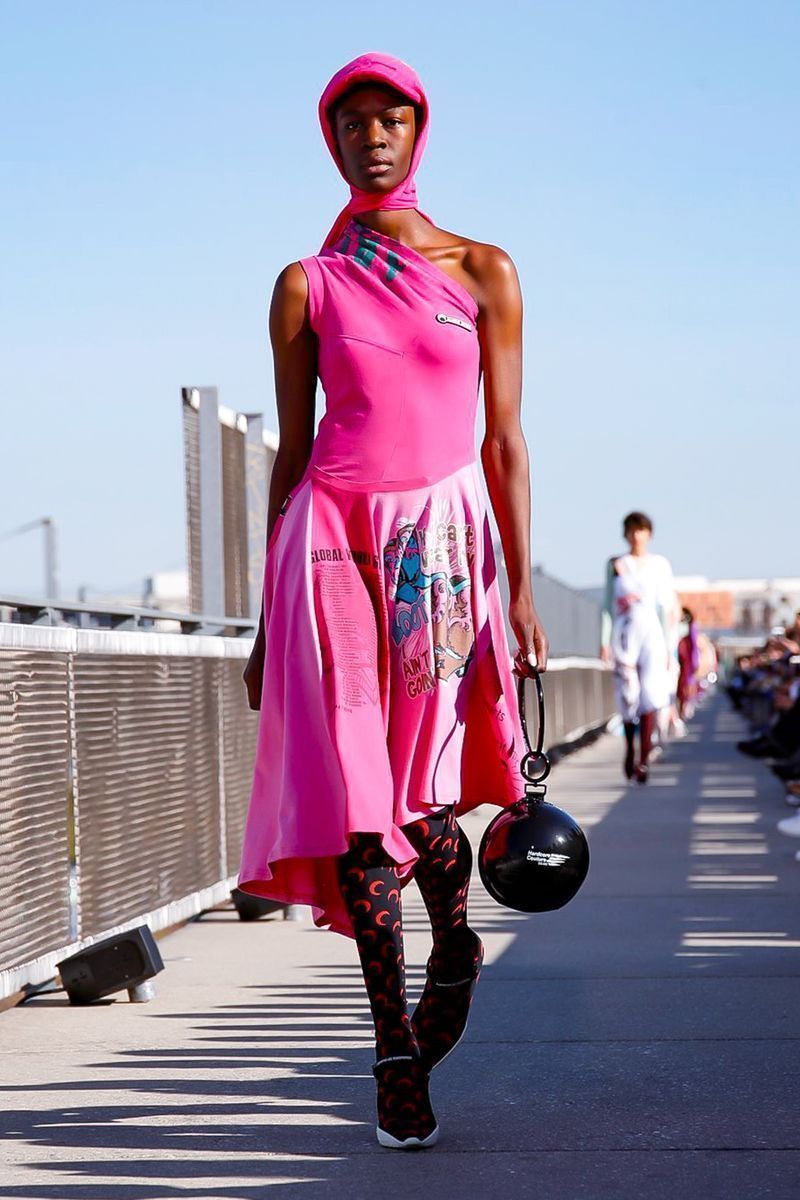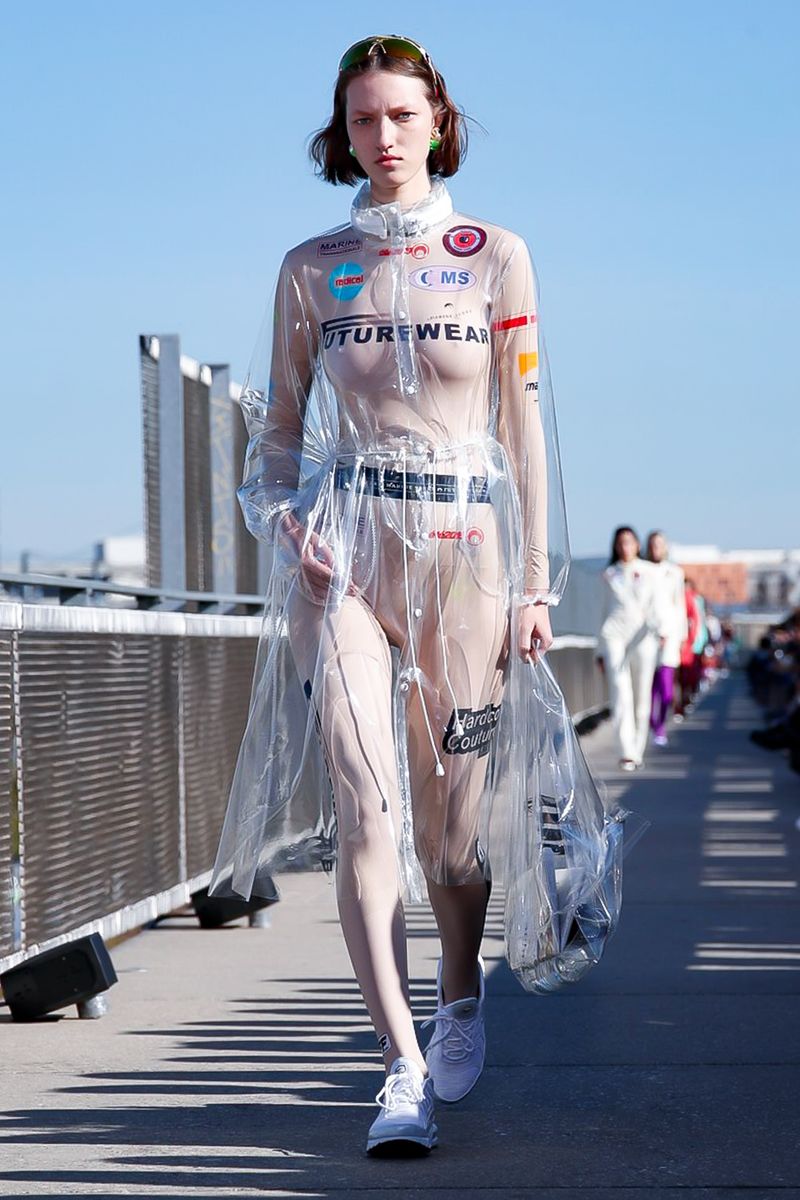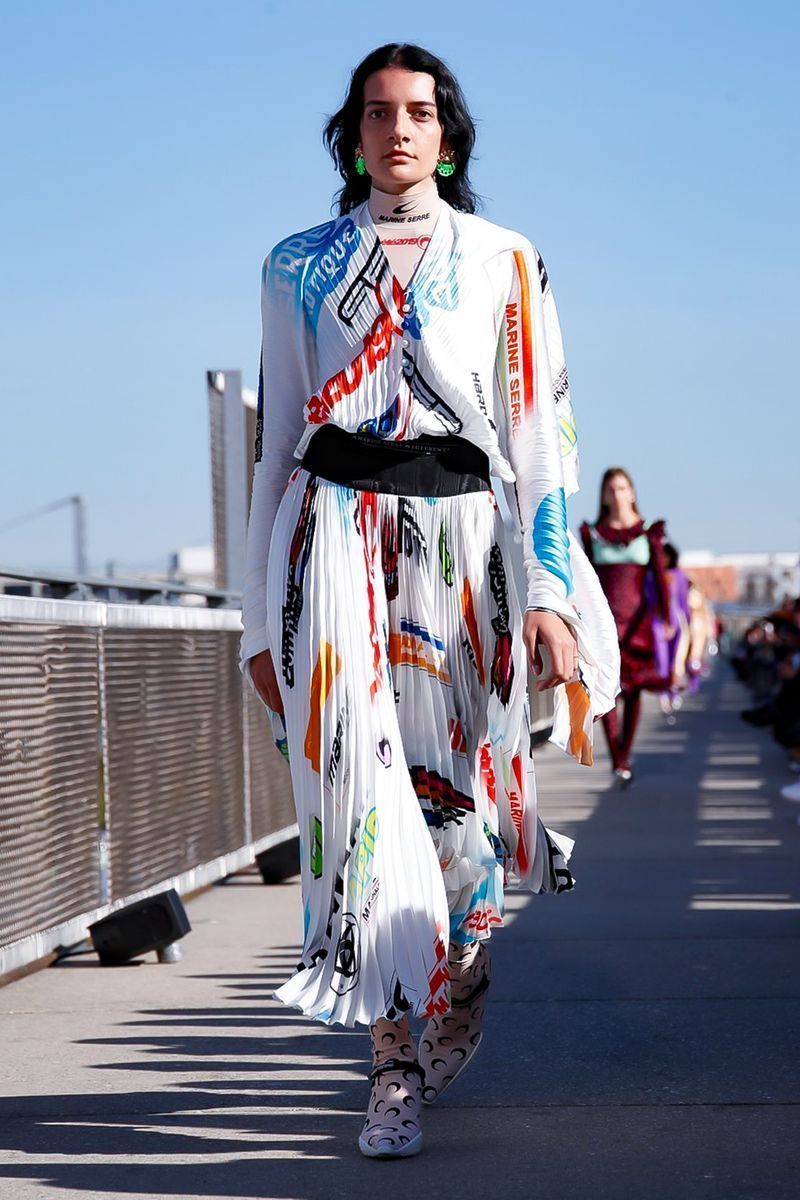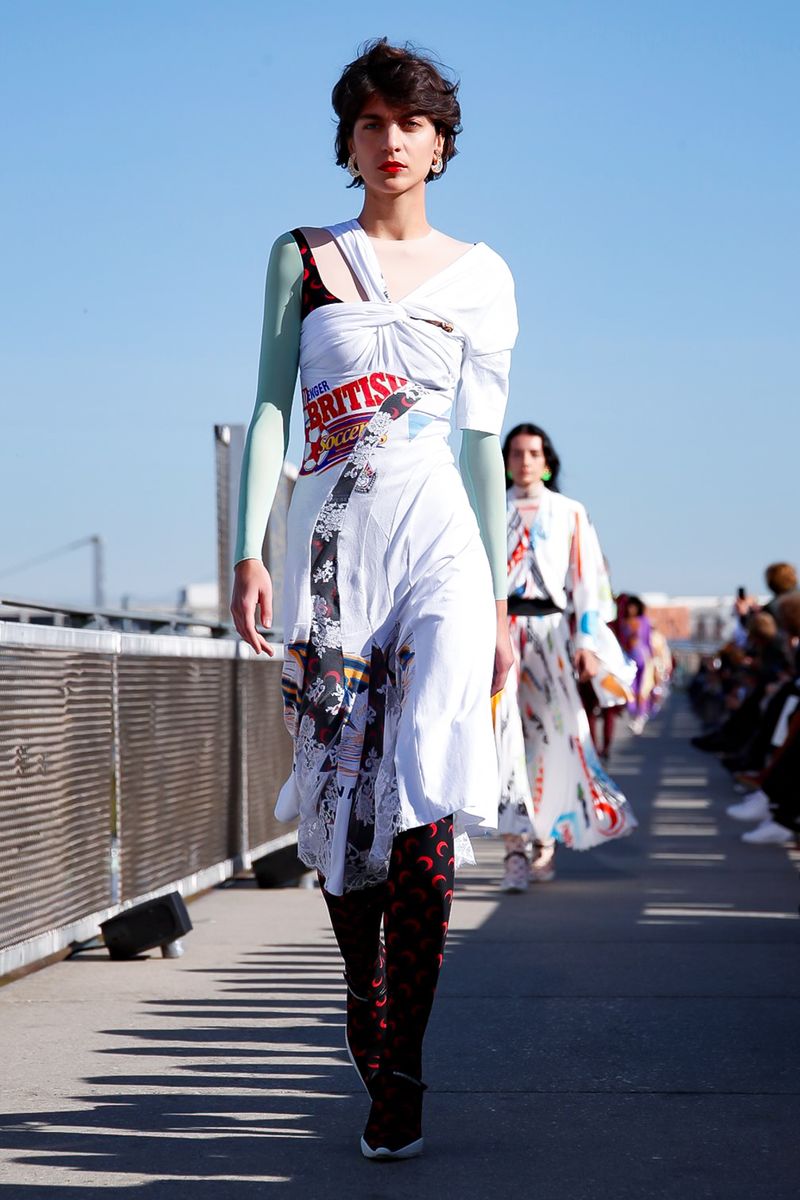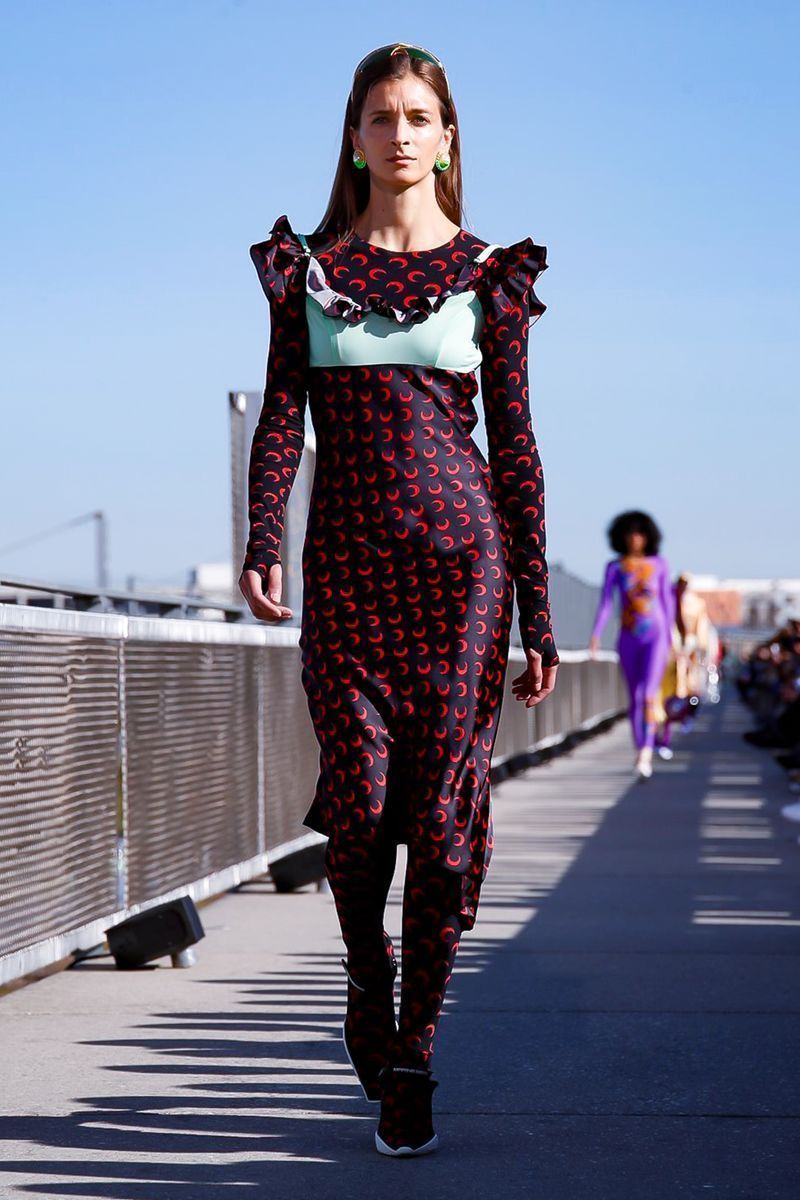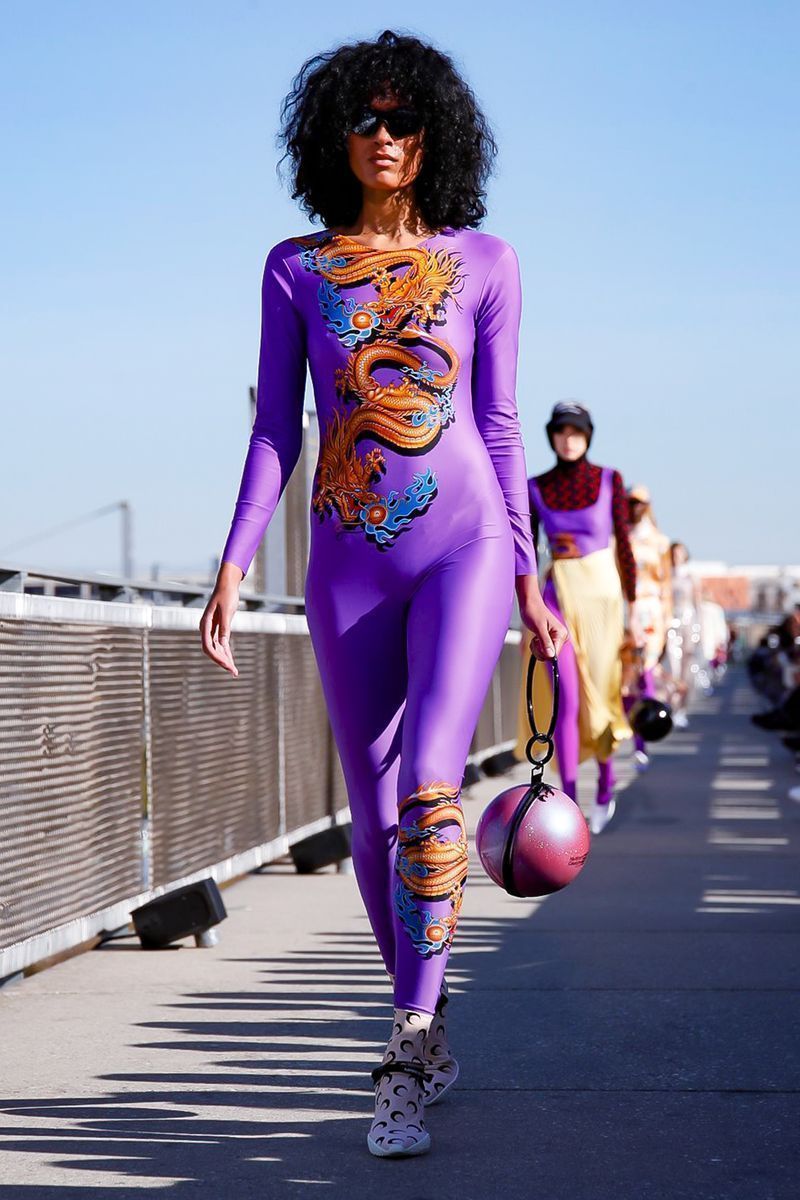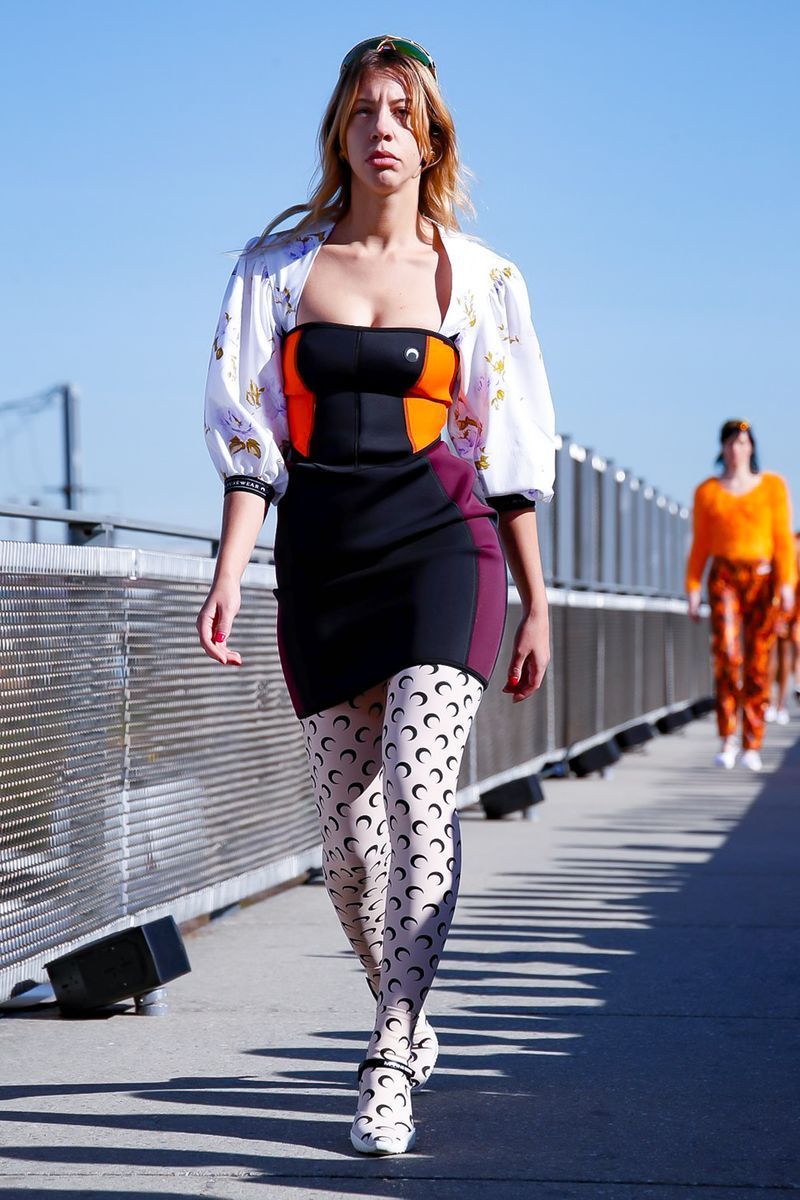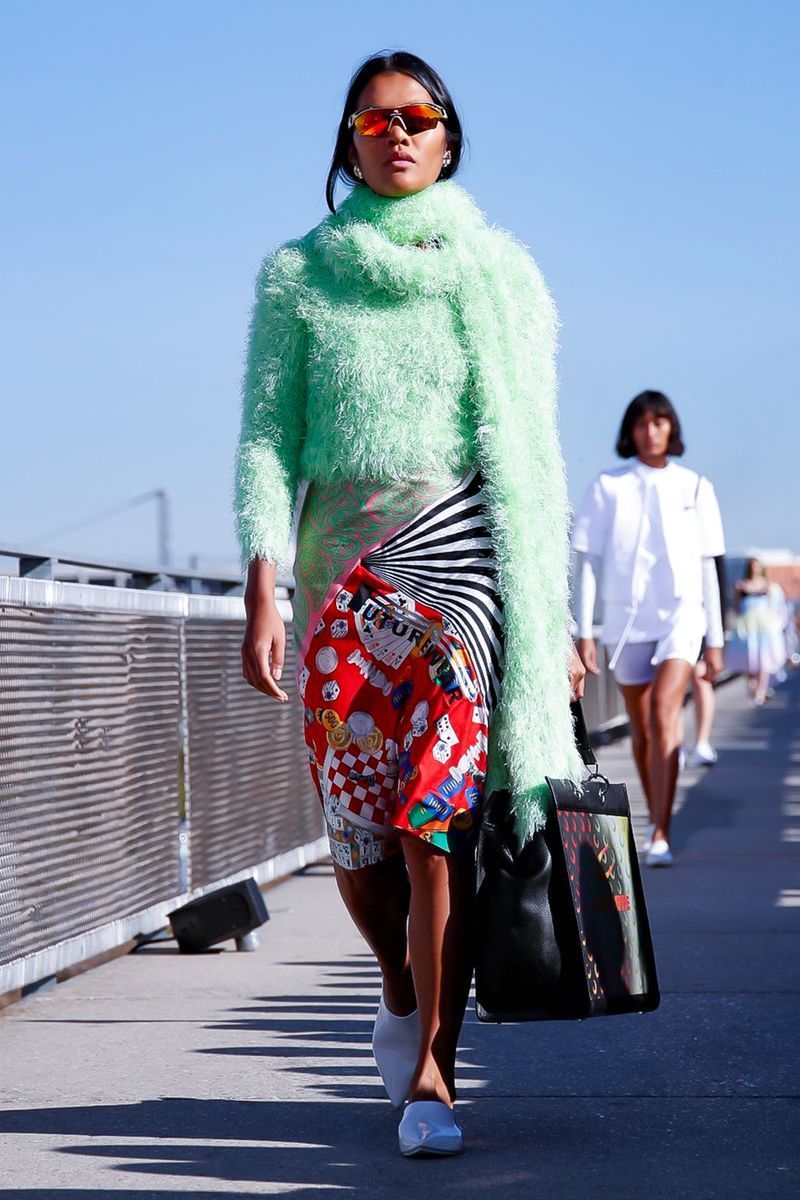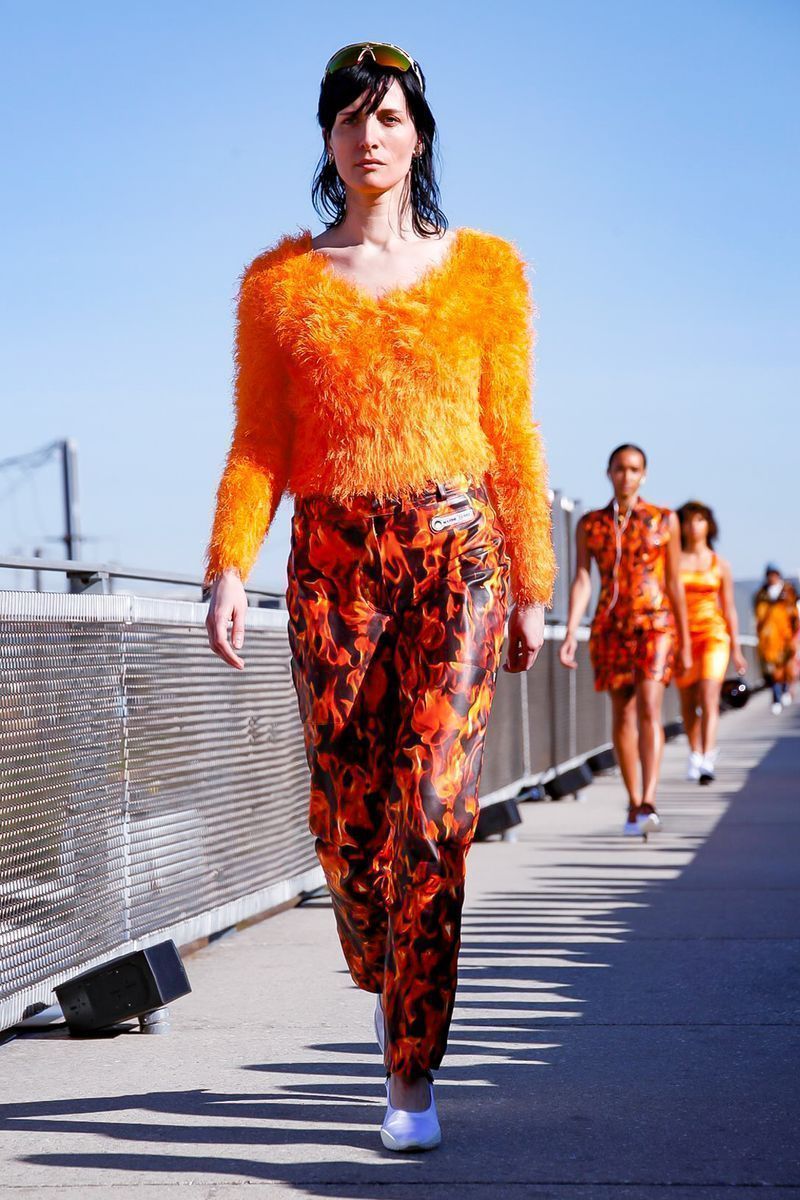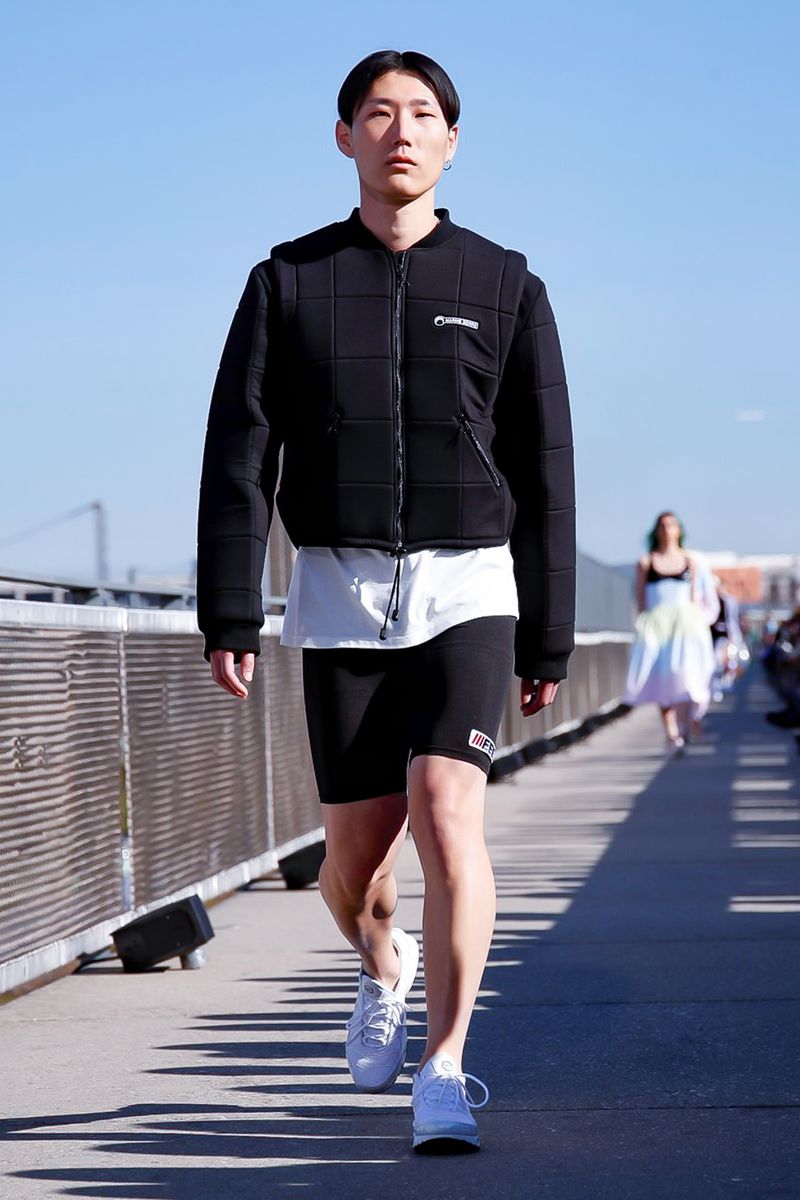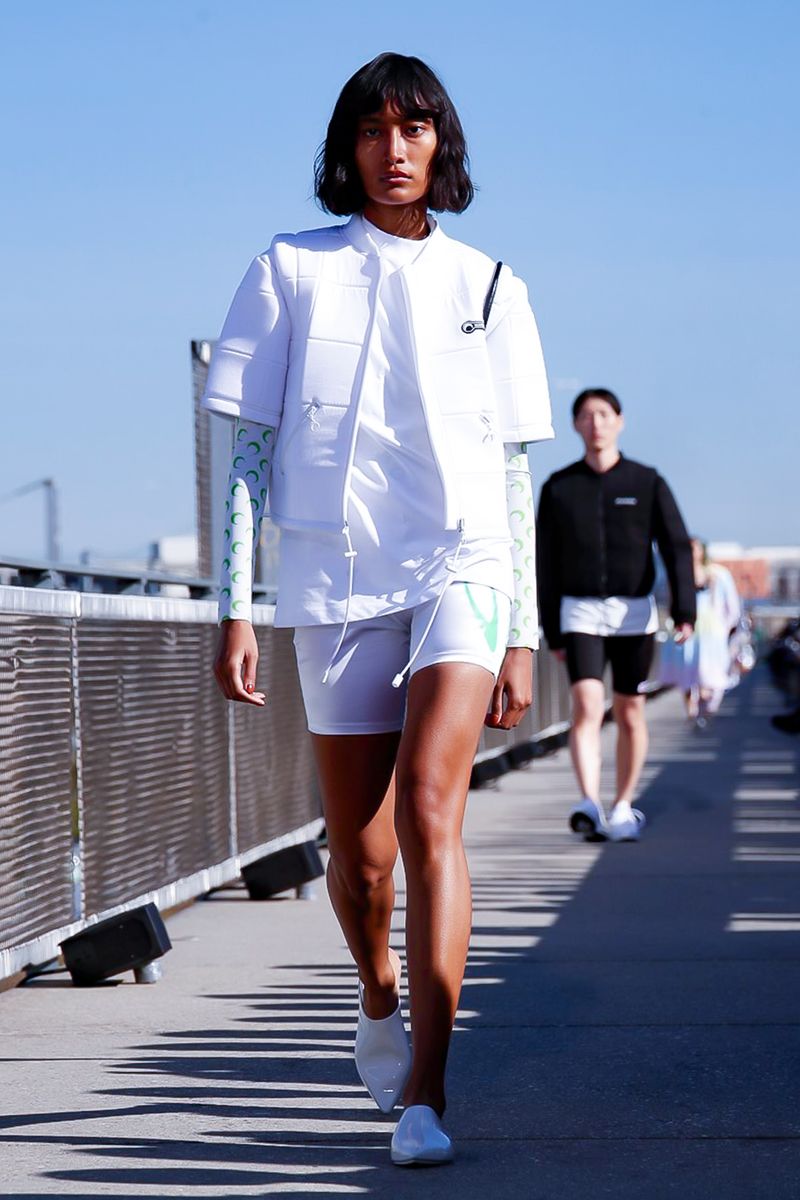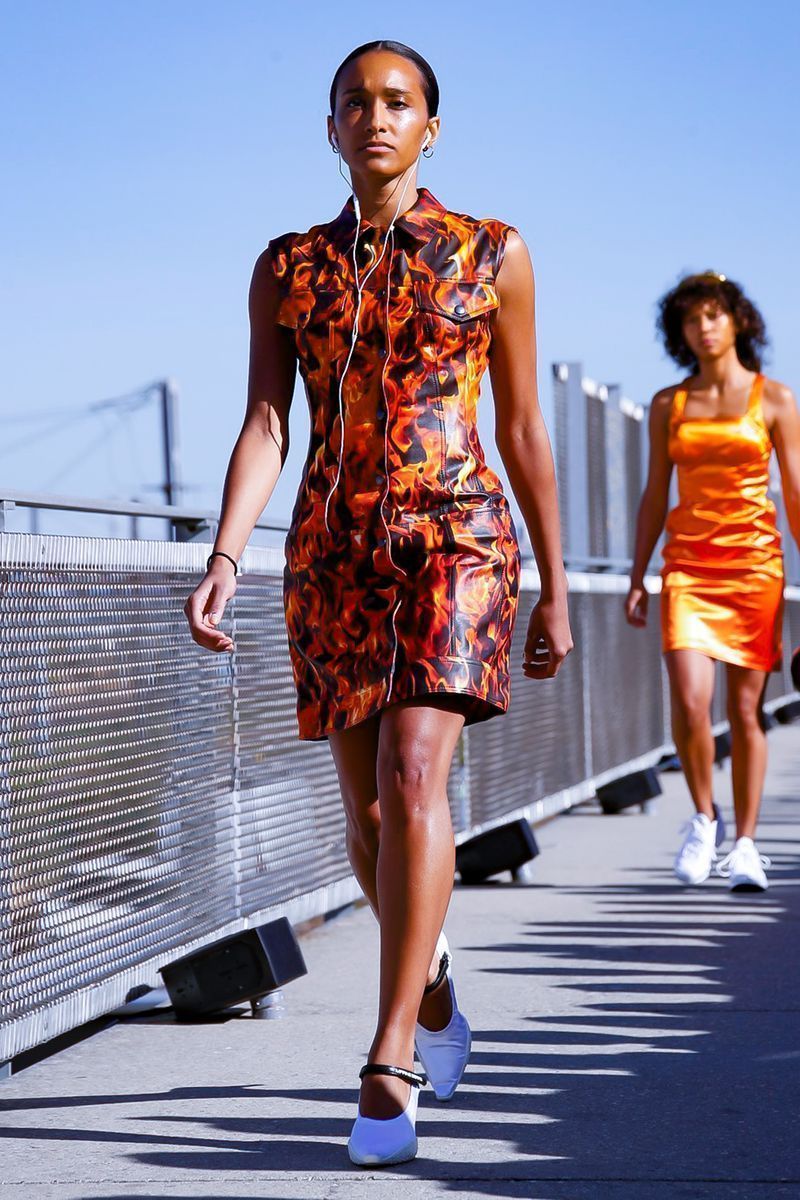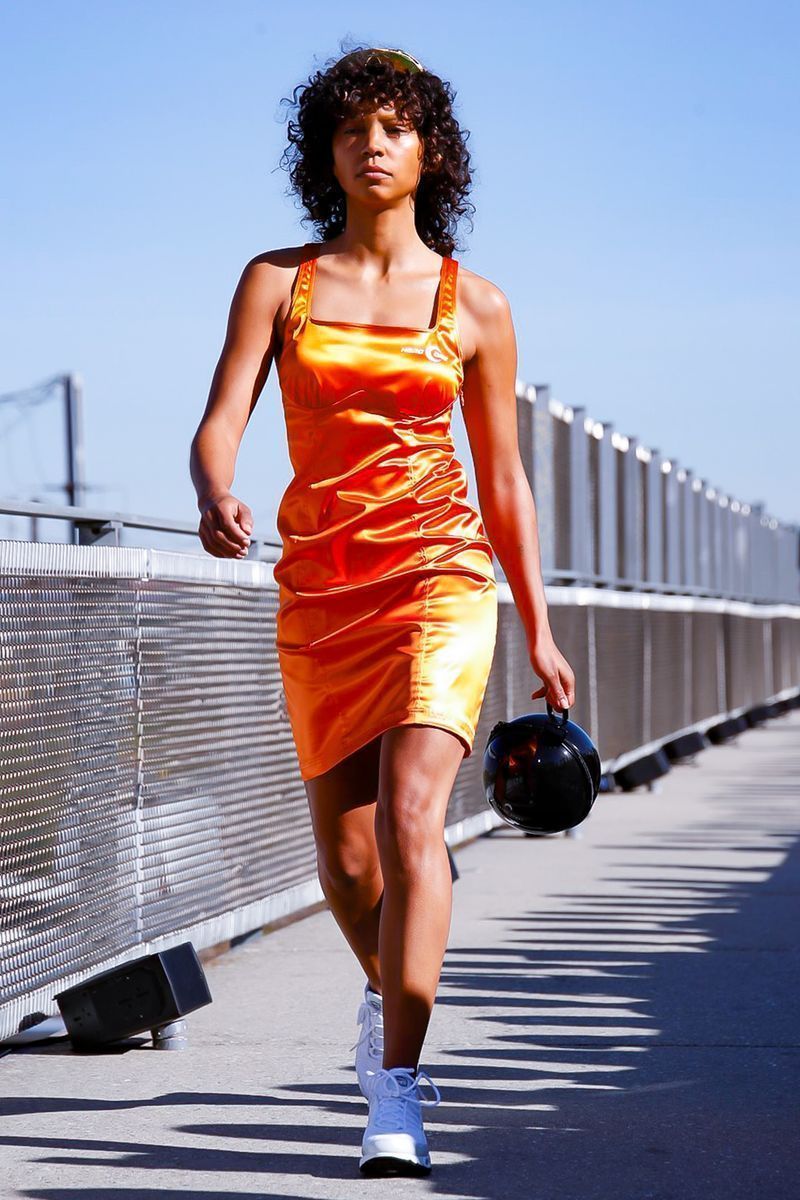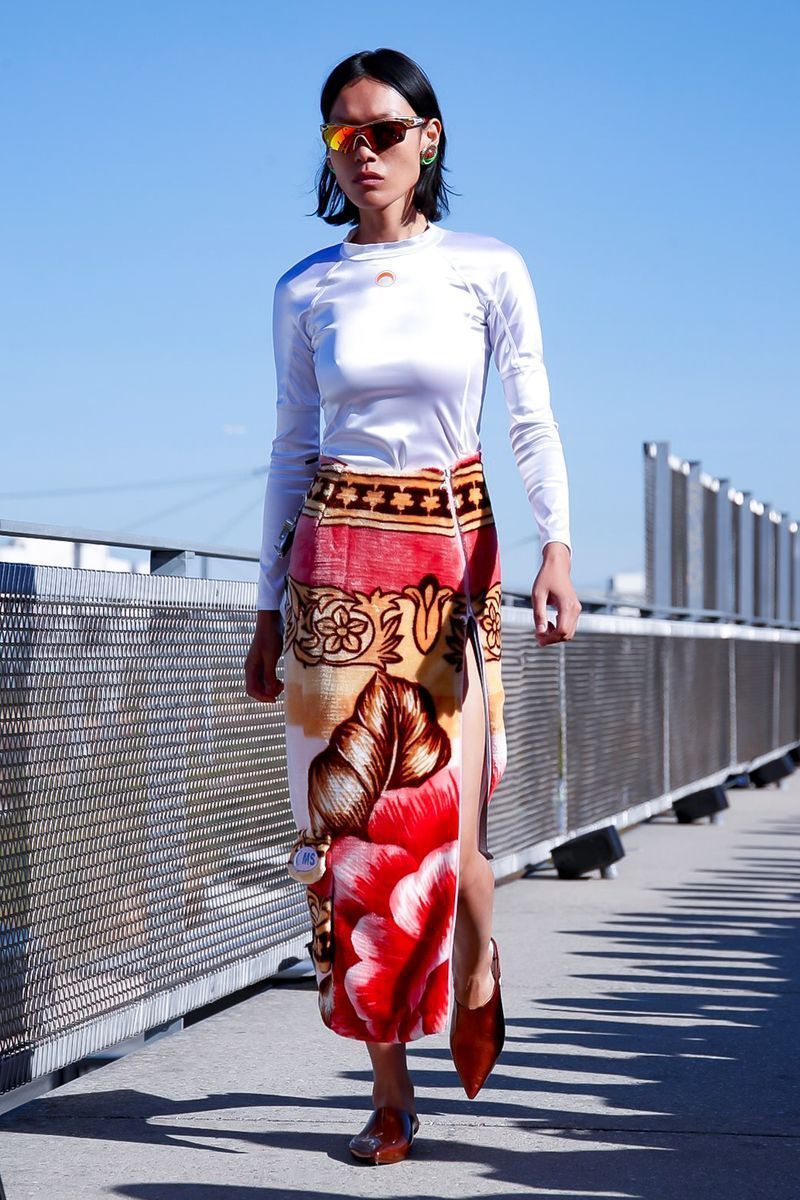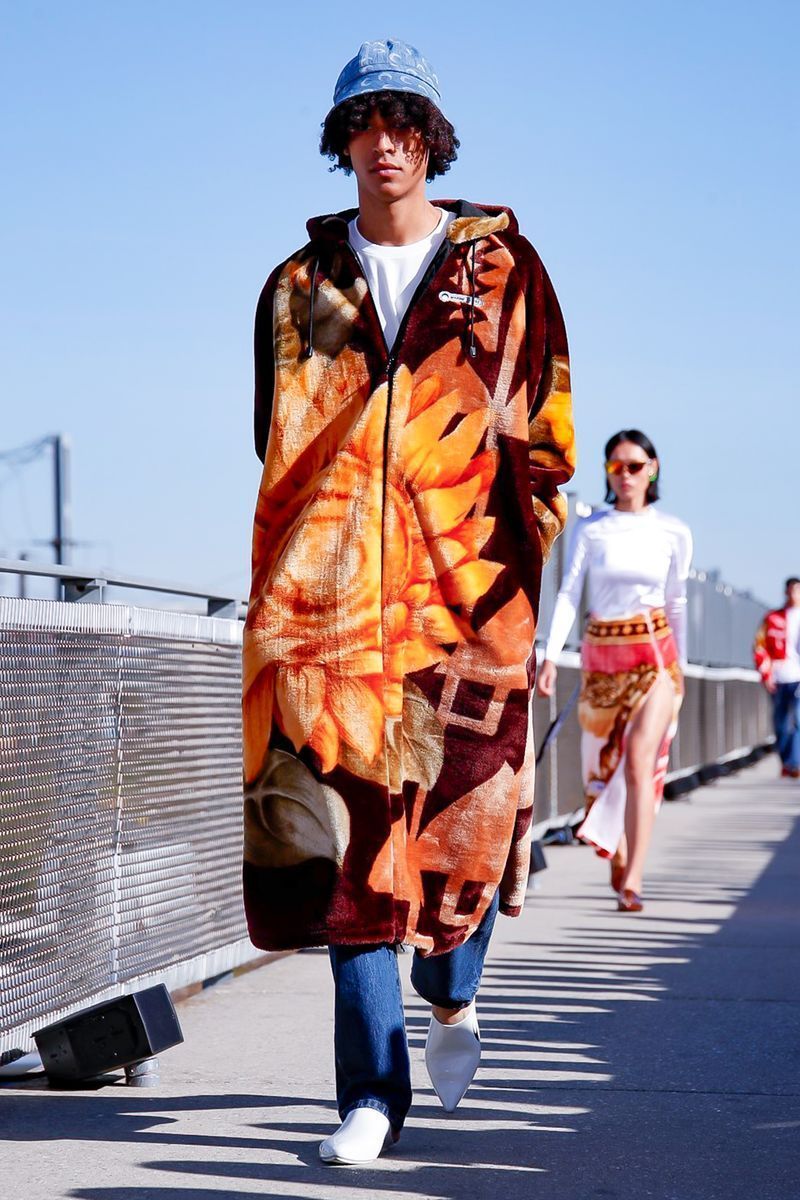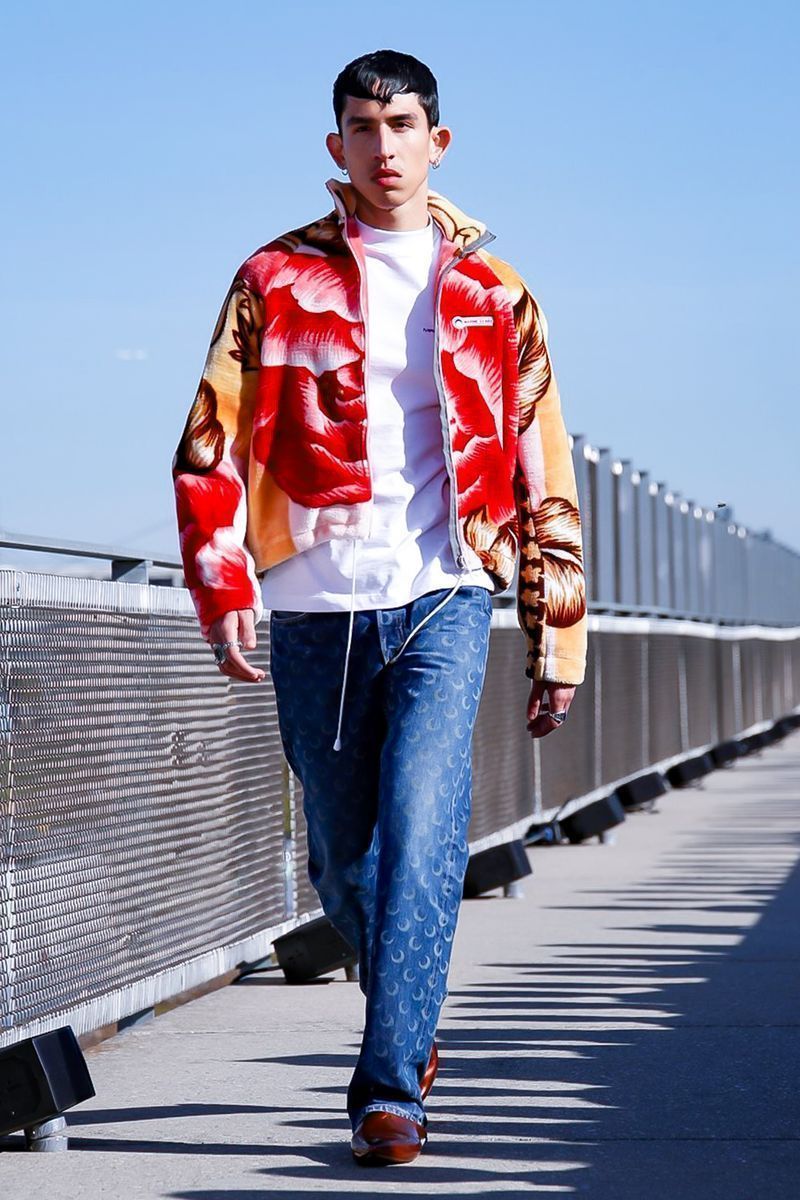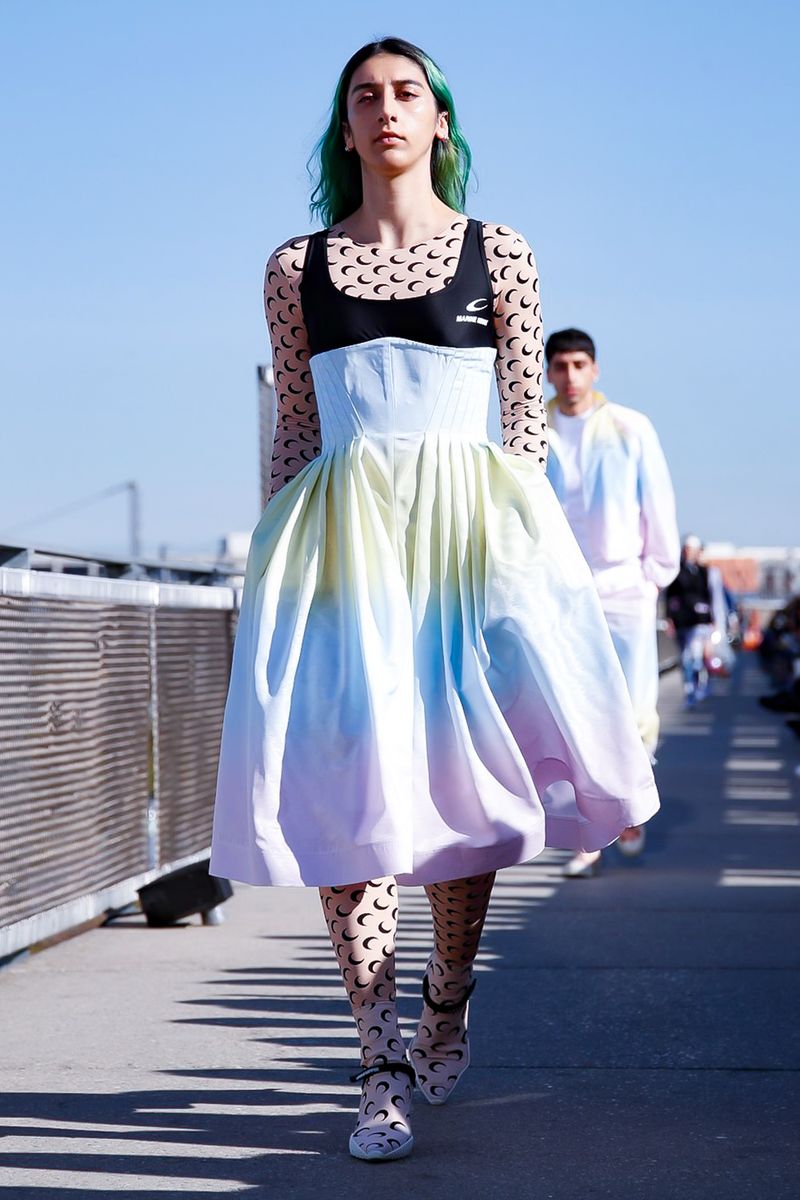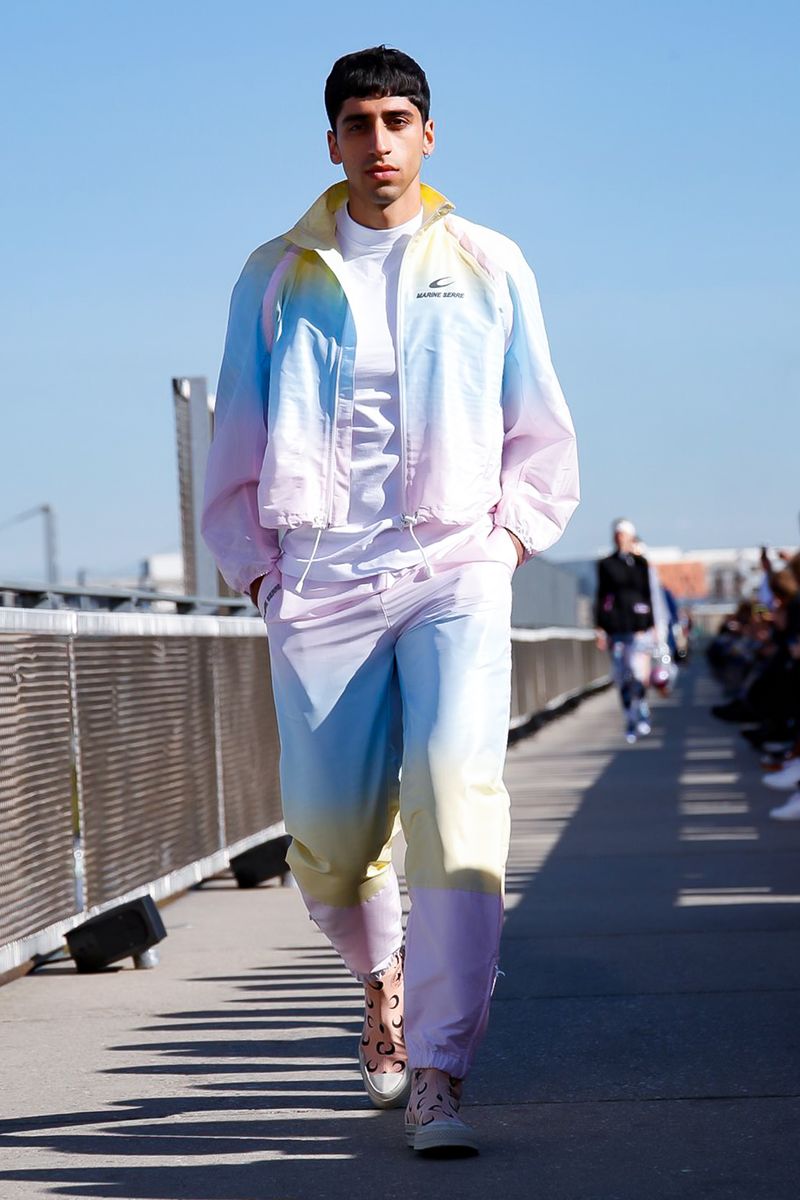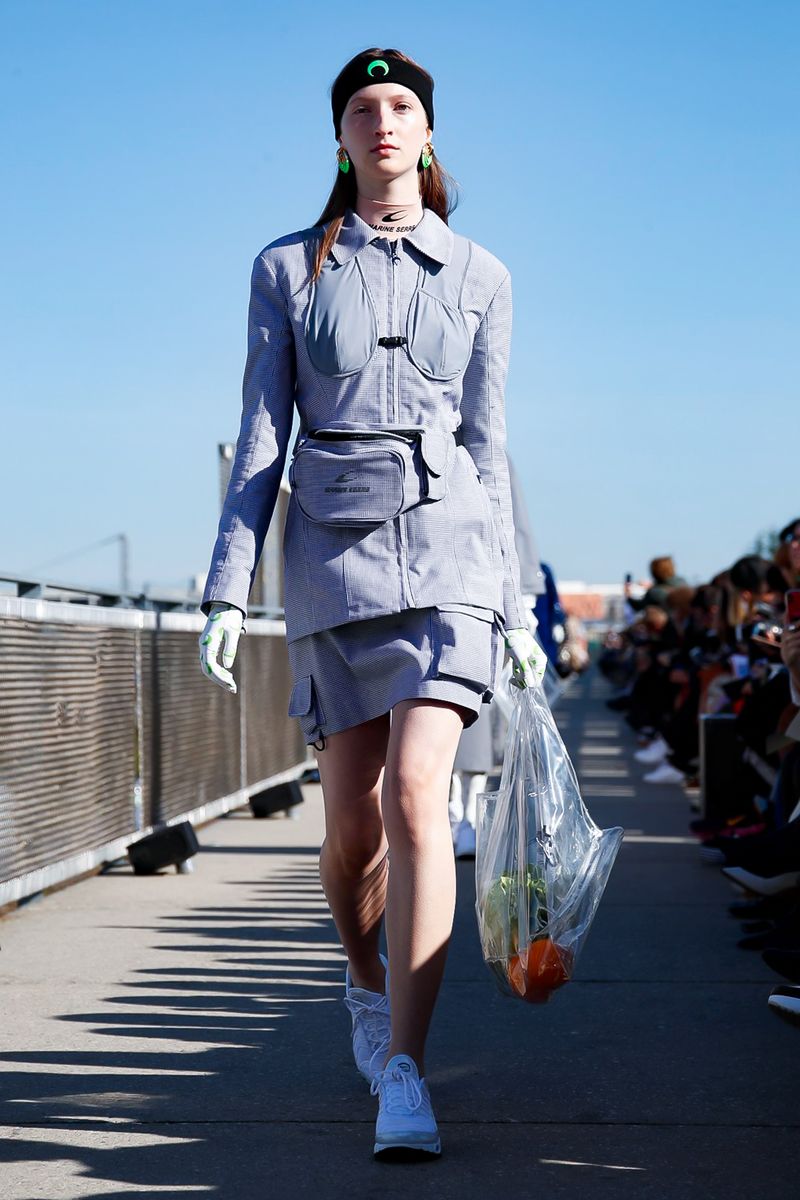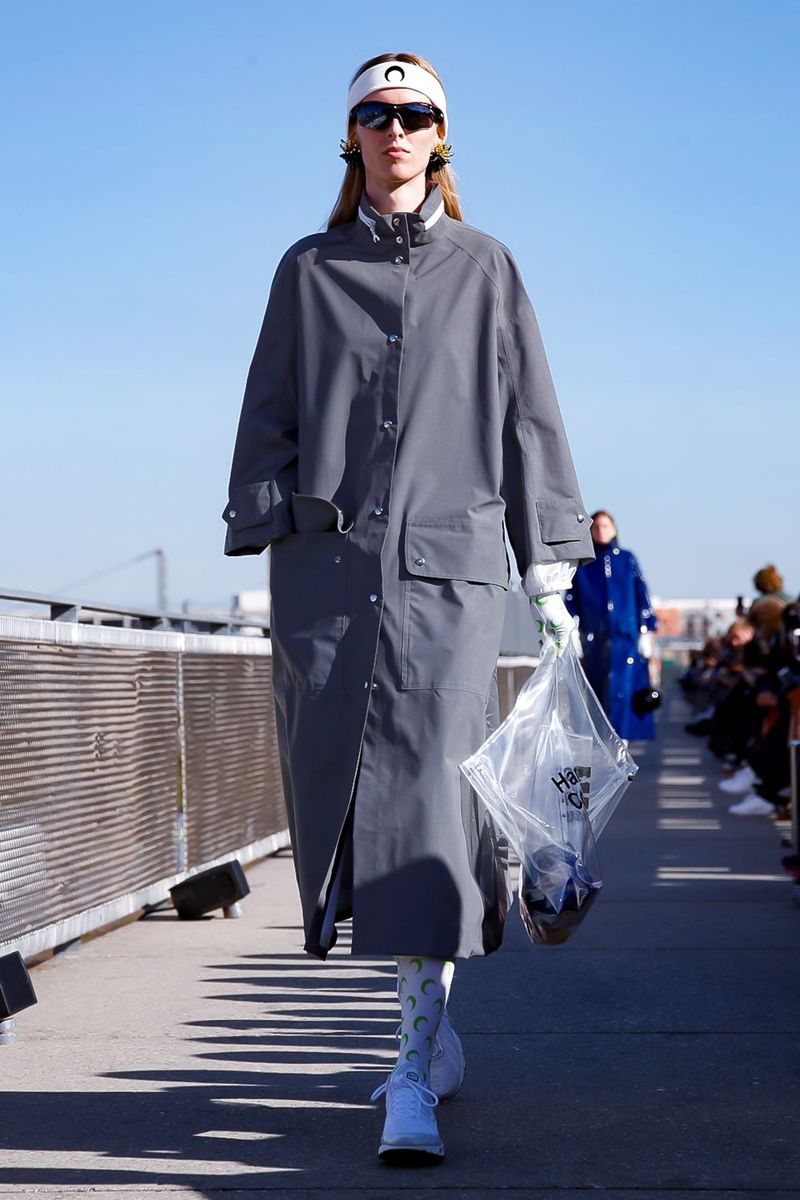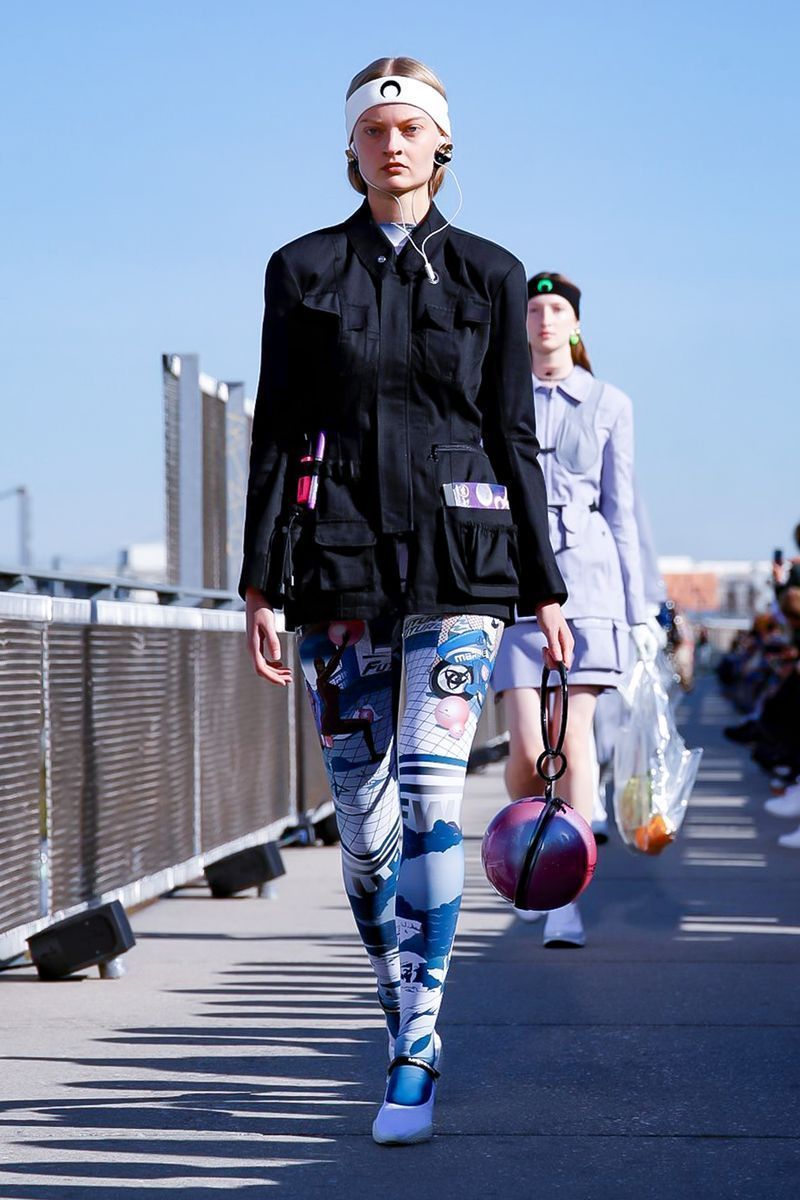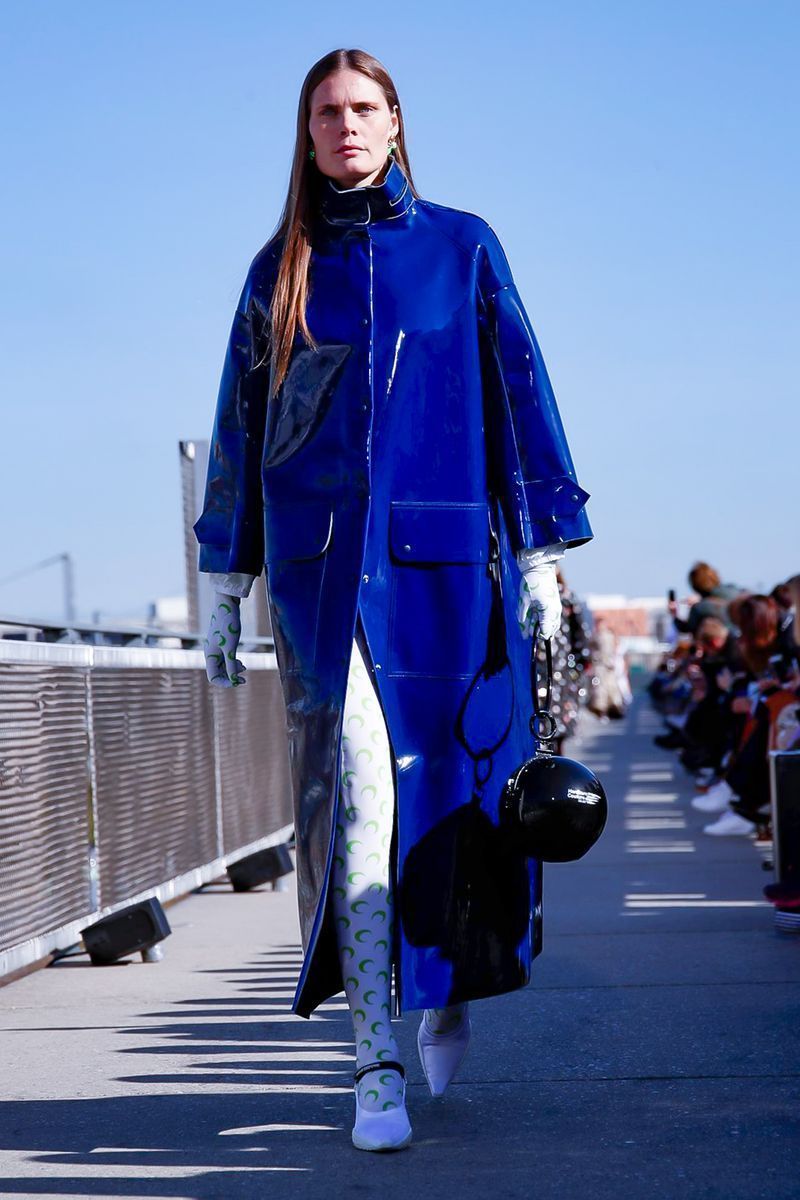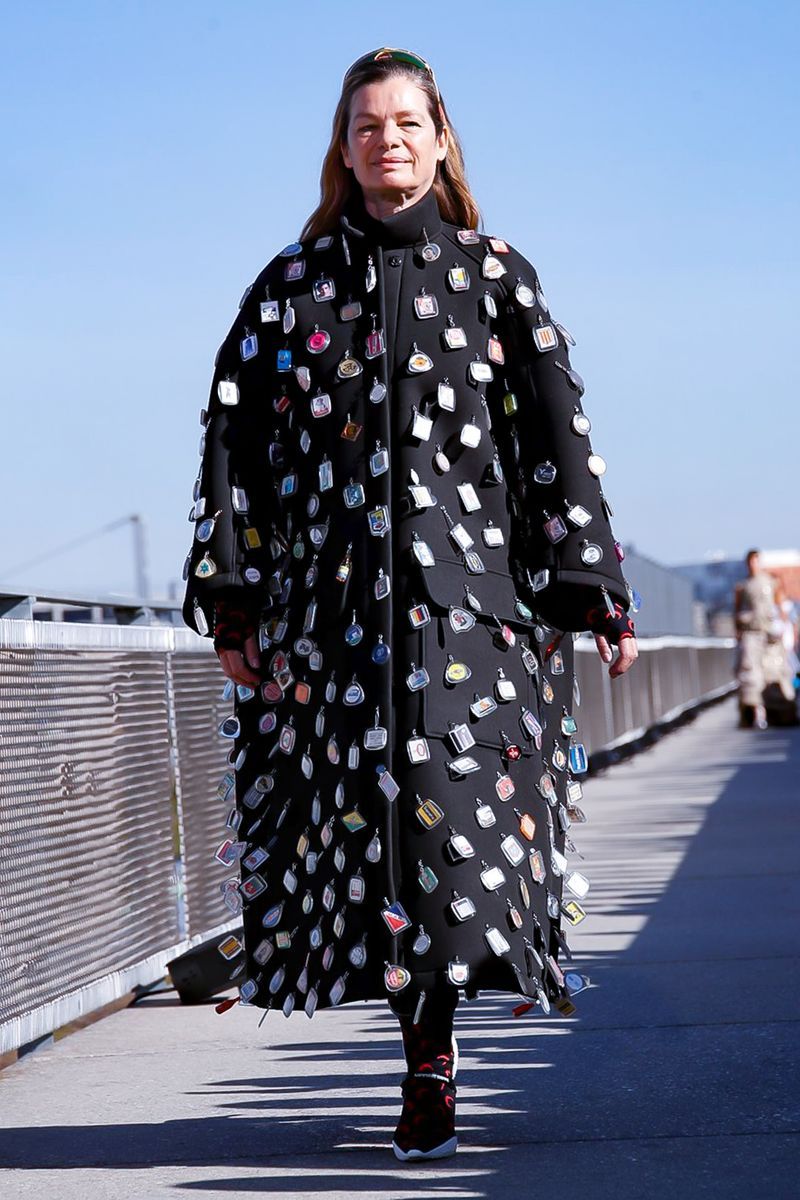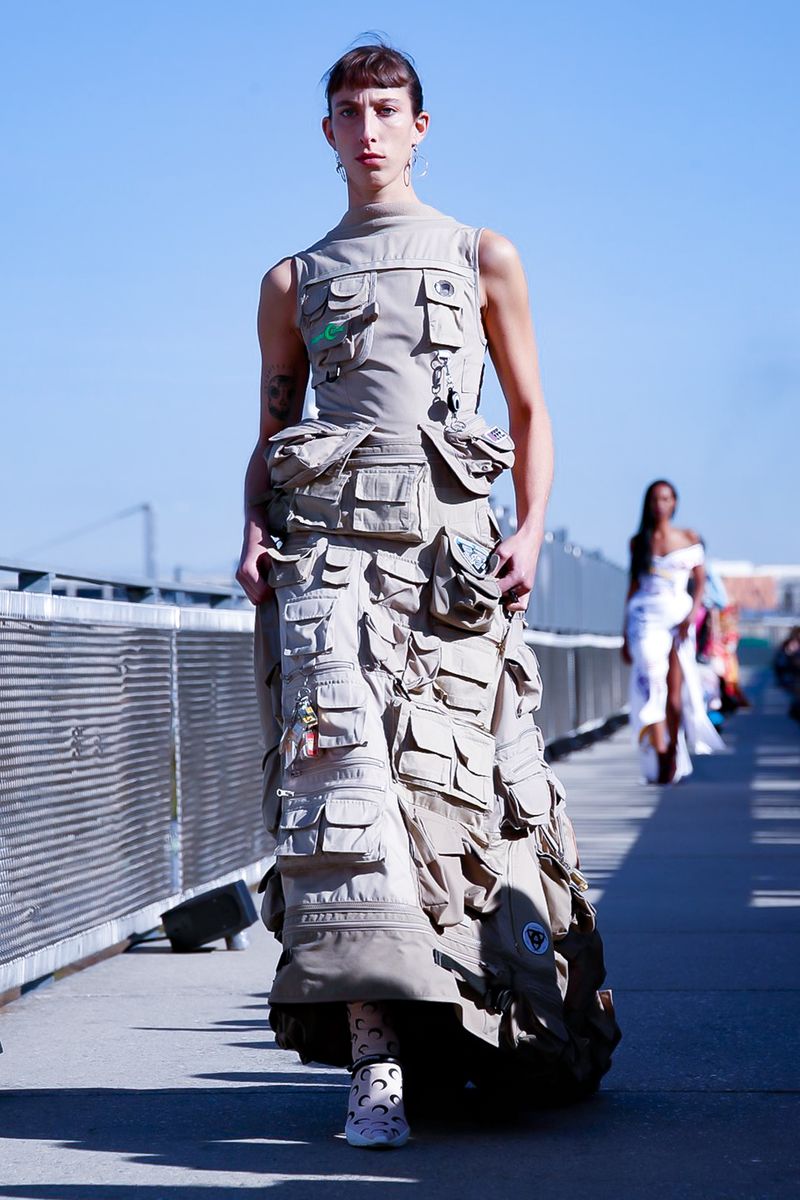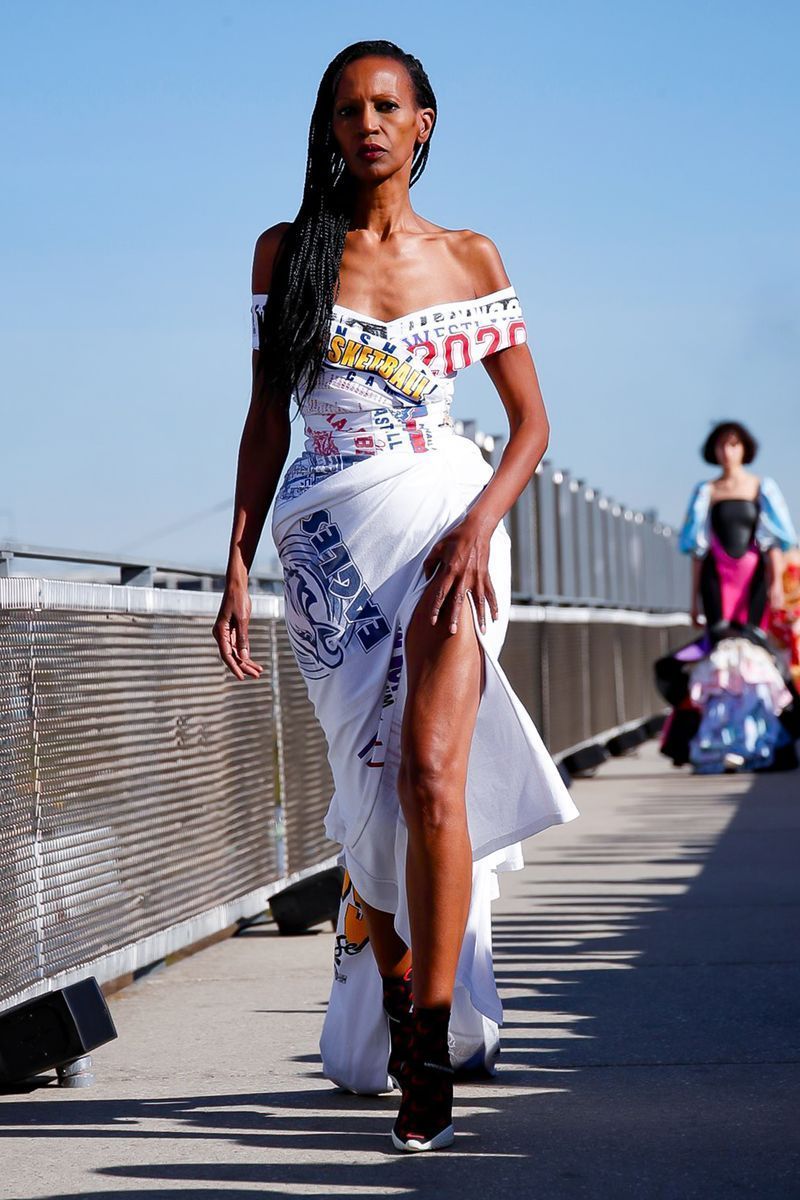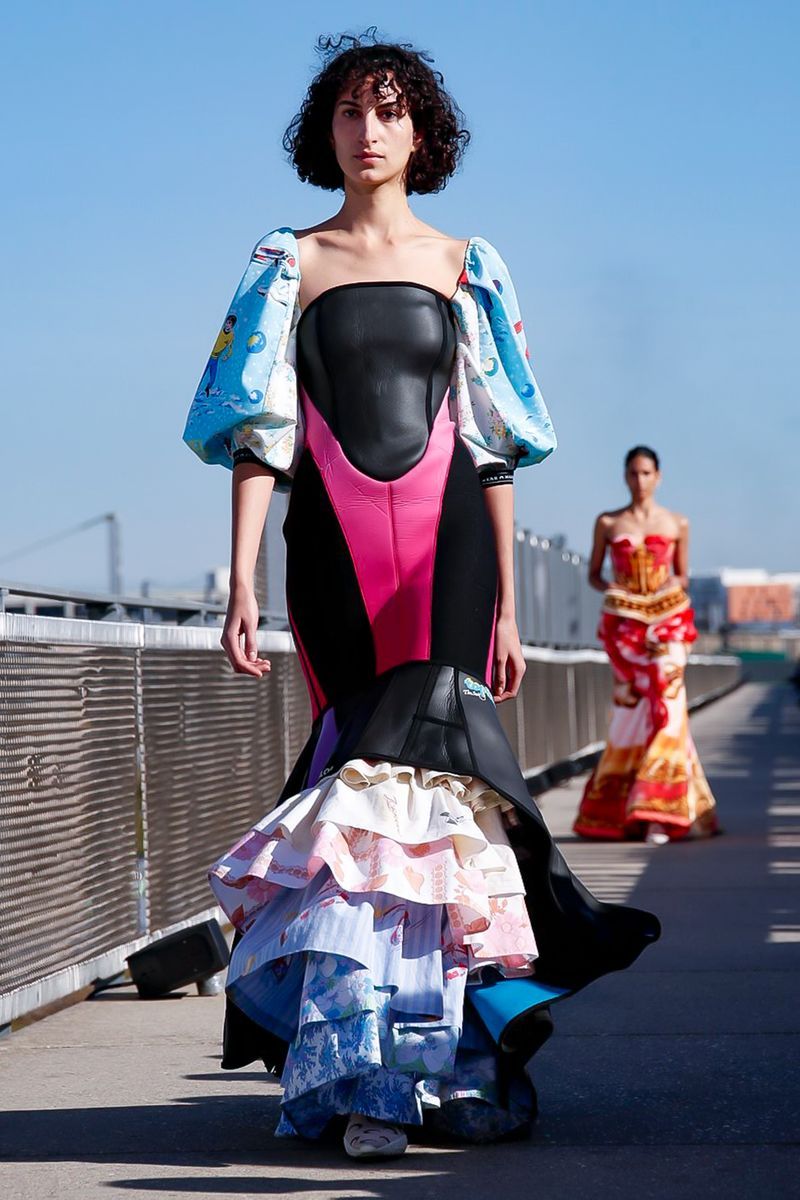 Marine Serre  (@marineserre_official) has conquered us a long time ago and each new collection reaffirms our feelings. #mustfollow