READ IN: Español
For next fall, we should all be embracing our inner notions head-on and "removing […] censorship" to begin enjoying the pleasures that lie within.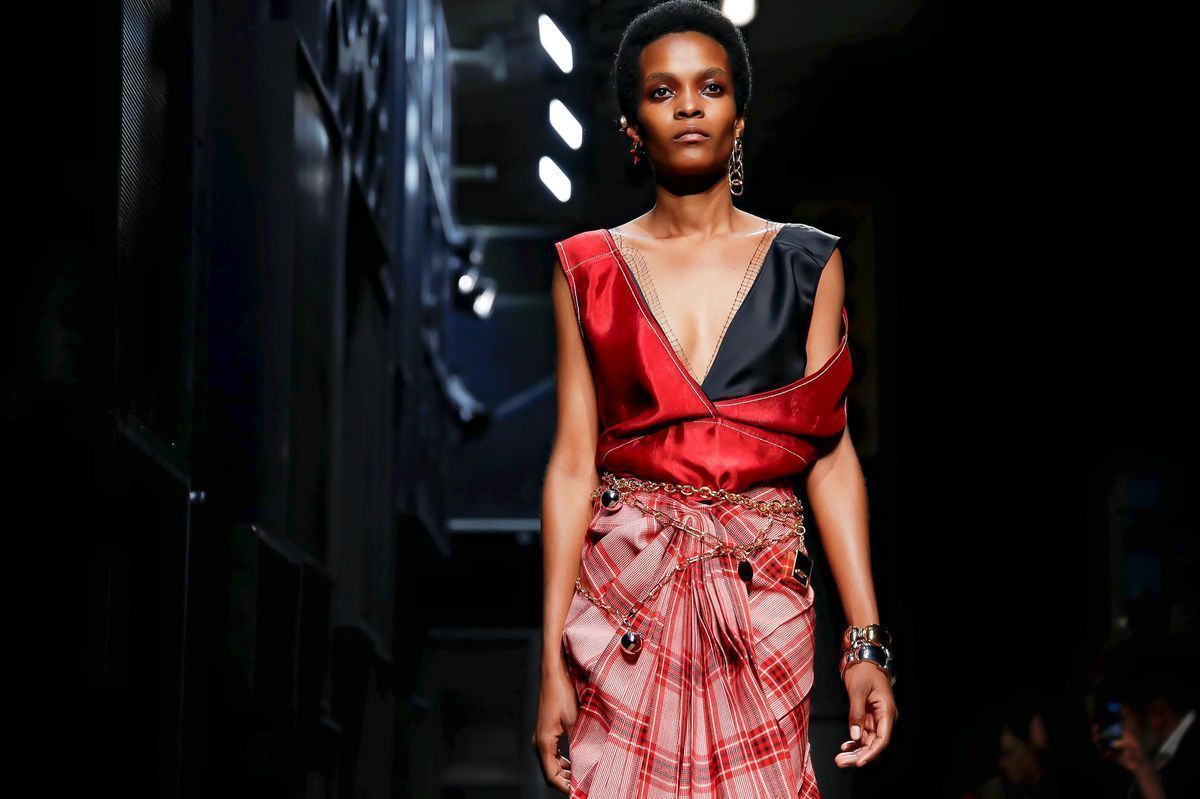 Neuroerotik, the title of the collection, alludes to the fact that women's lives are governed by two forces: the promise of the brain to imagine beyond what is known, and the insistent impulse of hormones and chromosomes, which push us towards sensual experiences that our brains do not want to understand. It is rational versus irrational, but with a deliciously perverted and optimistic twist. The moment you see a hand as if it were a nipple the possibilities become infinite.
Francesco Risso, Marni's creative director, has offered us a collection that is quite different from what we're used to. A proposal in which the forms were cut without much care to be later reinterpreted, the pleated skirts were wrinkled asymmetrically, the coats connected to the shoulder, the dresses formed by a mosaic of silks, draped, pleated and an endless number of forms that emanated the essence of Marni but turned them into something completely new.
Marni FW19
The best pieces were those that contained contradictions: the chunky dresses with a tie that played at being a scarf on the neck, the long retro numbers in charmeuse with their elegant folds or the pixelated polka dots dresses. As for the color palette, they clashed with each other: black, white, orange and pink.
This was not an easy collection that bet on the usual, there was a dark side that took over everything. But at the same time there was also something touching and unfathomably chic about Risso's neurotic and erotic vision.
More #MFW proposals here.