READ IN: Español
Francesco Risso opened at NY Fashion Week a new era for Marni through a vibrant and colorful sun-drenched spring-summer 2023 collection.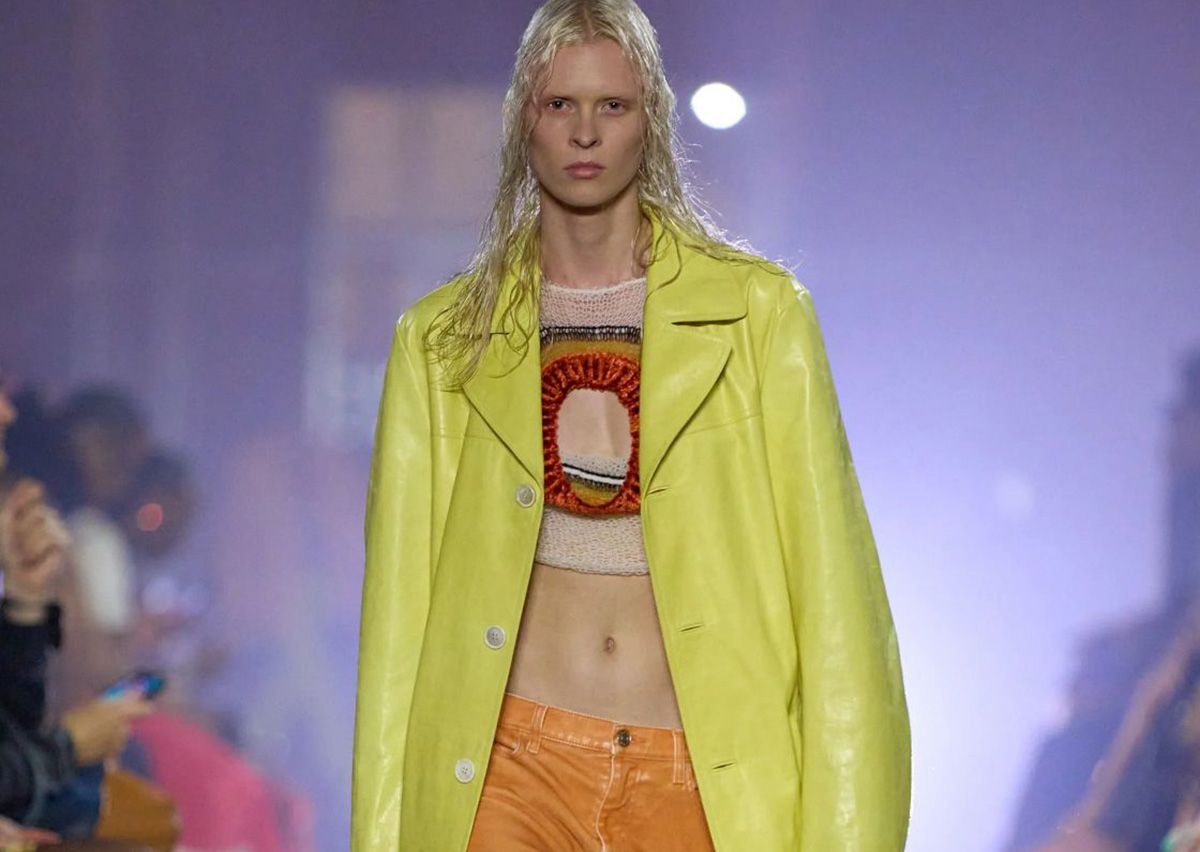 The glow of the sunset spoiled the night of this show installed under the Manhattan Bridge as a backdrop in which the Milanese house deployed a galaxy of pieces in intense and fascinating colors. Although if there was something that illuminated this new artistic composition that was the knitwear in a much more avant-garde version, vertebrate between asymmetrical cuts, DIY mohair, degradé combinations and psychedelic prints in a palette that reproduced all the shades at sunset.
"Sunset is not a phenomenon of the sun -which takes place on the horizon- but a phenomenon of the body which sets the sky on fire," stated the show notes. The sun becomes, therefore, something corporeal that runs through the entire proposal through burning suns that set the chest and waist of the models on fire.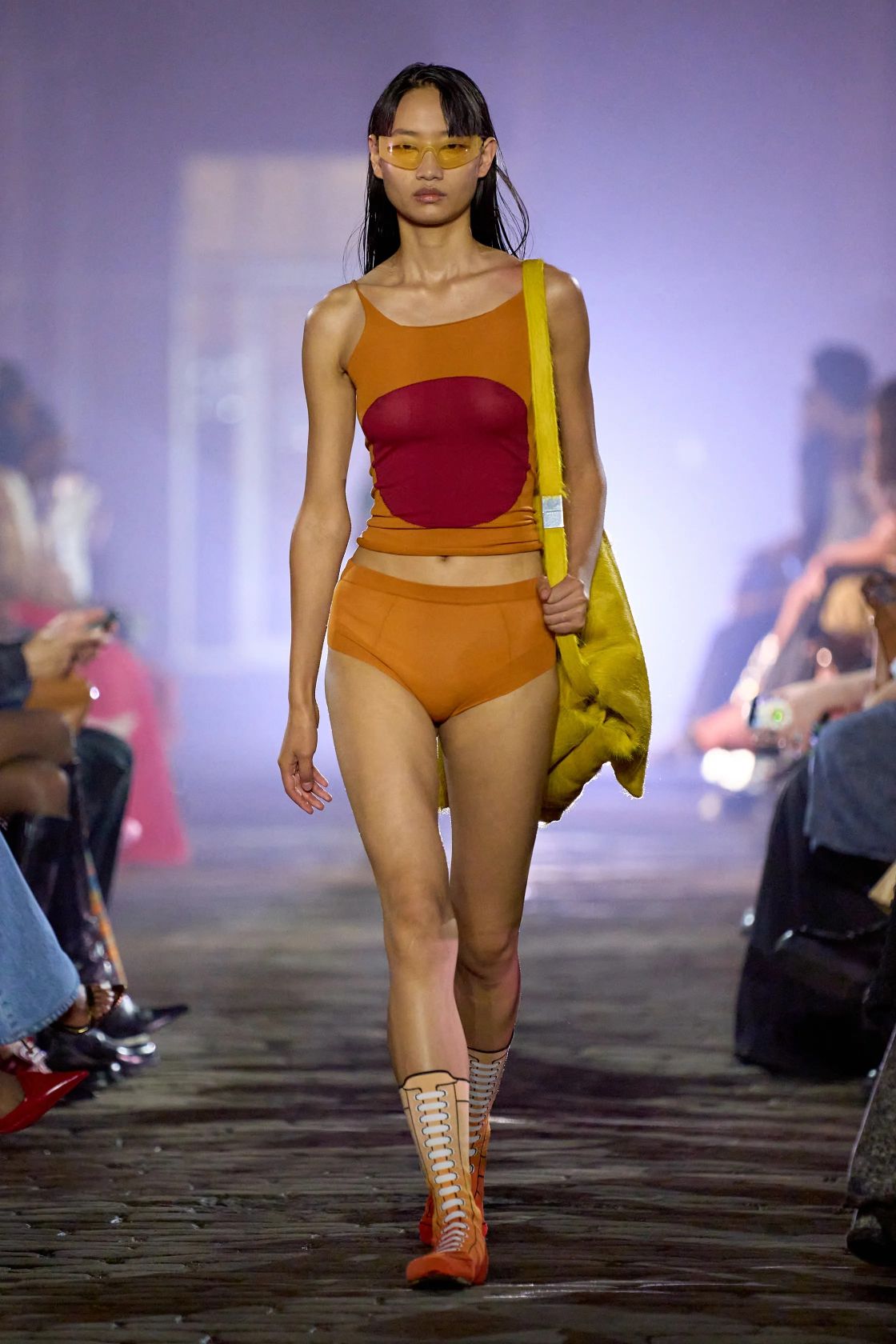 Among these distinctive design codes, coexist with other techniques and materials such as transparencies, velvet or satin bathed in saturated tones such as orange, yellow, or red. A chromatic and experimental game with which the creative director dyes from elegant tuxedo jackets to tight vinyl dresses as if they were a second skin.
THE ART OF ABSTRACTION
Sunlight, therefore, permeates this entire summer collection with which to dream of everlasting summer and to sheathe oneself in the vibration of auras in the form of bright spots, blocks of color, and winking balls of light. Art also plays an important role in this work of abstract expressionism through garments such as abstract dresses with flowing sleeves that mimic the glow of the sunset.
Among all these fluid knitted garments, some architectural silhouettes structure jackets tinged with trippy prints inspired by the 70s and the new age spirit of Woodstock. Nostalgia is thus remastered by Rosso, who also includes in the proposal the trends of the season: the low rise, the macro-miniskirt and sunglasses as a key element with which to shine from sunset to sunrise.