READ IN: Español
Where people look to escape from an uncertain situation, Martine Rose comes like a jug of cold water to bring us back to the reality of an uncertain future for British society. The designer hopes to carry a message, a specific concept for each of the collections she presents, and this was not going to be different; doing something in vain doesn't seem to go with her.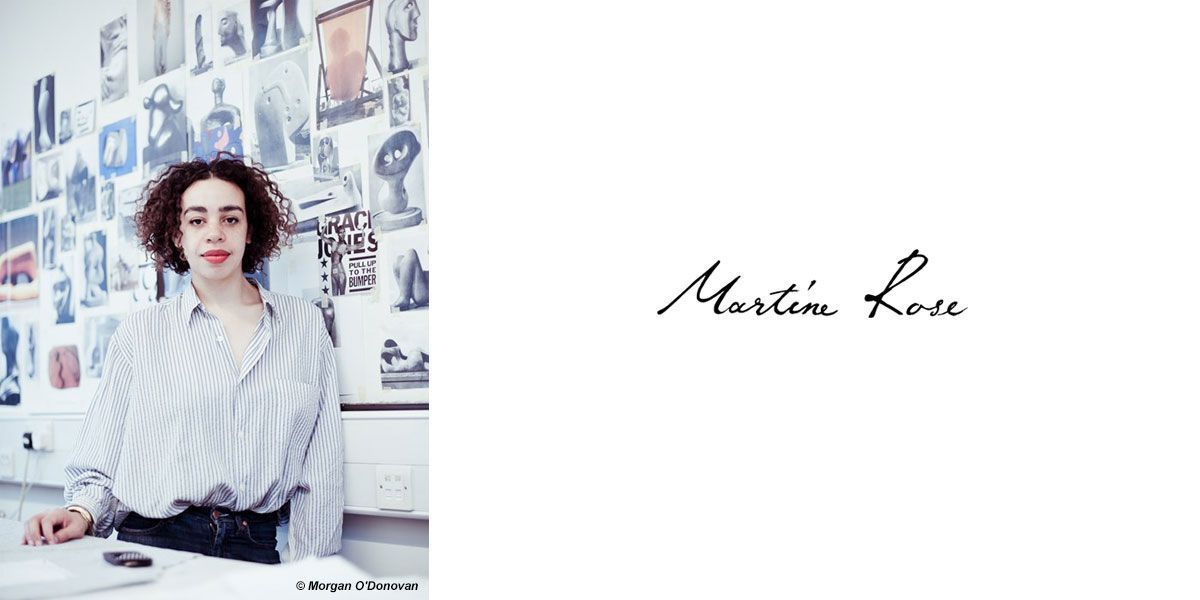 Rose grew up in South London surrounded by the subculture of the 1990s; living and growing up among people from different communities, Martine soaked herself in all the possibilities the world was offering her and then found her brand, her aesthetics when it came to designing and creating masculine pieces in an urban and modern style.
If we want to understand the Spring/Summer 2020 collection that he recently launched at London Fashion Week, we must know where she comes from and what she wants to tell us this time, as well as being very attentive to everything that flows around, because nothing happens by chance.
Ten years before Martine's arrival in the world, the predominant British culture of the 80's resided in the character imposed by raves and clubs. A crazy fashion for young people who were eager to experiment, go out and have fun, all of which resulted in a mixture of conditions and patterns.
The consequences of the brexit process are directly affecting European society which sees an imminent rupture between the UK and Europe. A growing doubt flies over Parliament in London and its streets.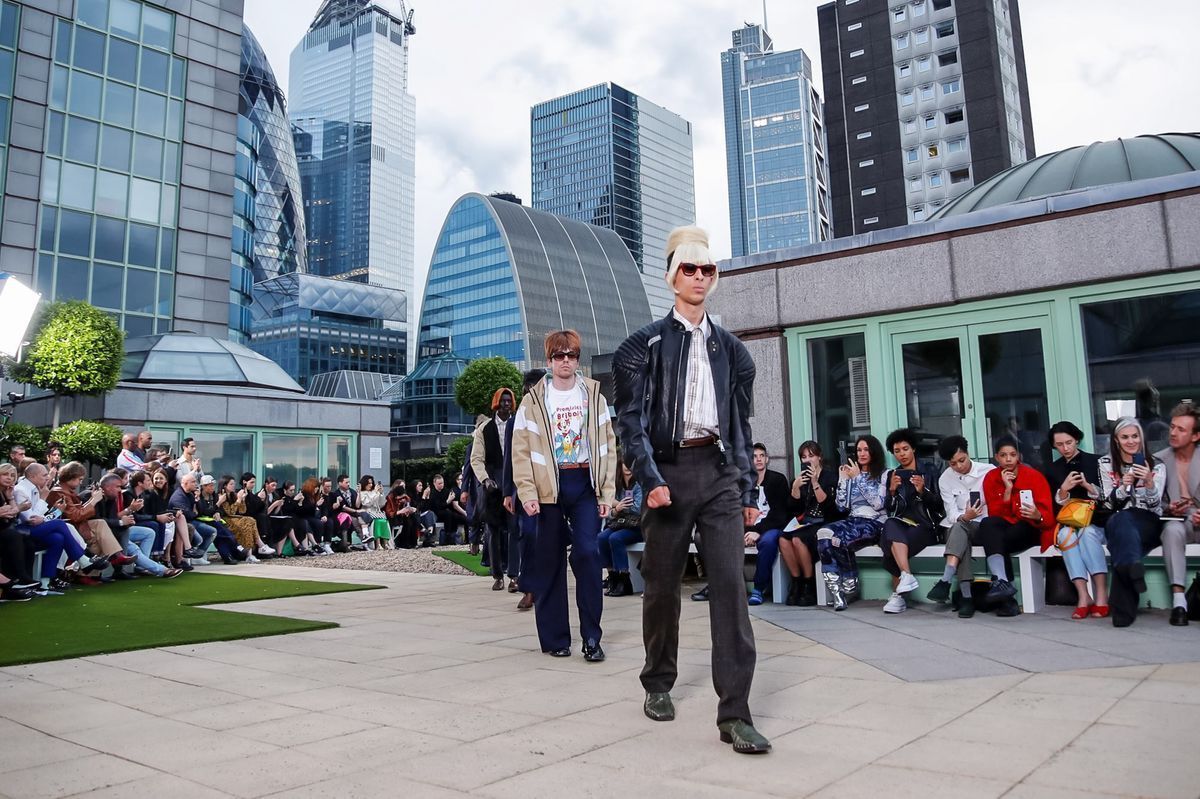 Martine Rose has fused the fashion of the 1980s with the current British social landscape. A confused collection full of protest and unease about the situation we are living. The models paraded in rowdy wigs on the roof of a corporate building in London, with a grass and tile stage.
Soccer shirts with high-drawn denim trousers and wide legs. Leather jackets and jeans with large shoulder pads, giving a feeling of melancholy; tracksuit with kimono sleeves; wrinkled shirts and jeans. Mixed forms of colors and prints. A combination of sports and casual styles with three-quarter and velvet pants. A total of 36 looks with high message content.
At the post-parade party, the designer appeared with a T-shirt that read "Promising Britain" in which a caricature of a clown surrounded by stars of the European Union flag appeared. It was then that a confirmation of the reading between the lines of her new SS 2020 collection took place.
Martine Rose SS 2020