READ IN: Español
Miley Cyrus was the star of the event, wearing a beautiful design by Alexander Vauthier, inspired by Help! from The Beatles. Miley appeared dazzlingly in the middle of an empty stadium, the Rose Bowl in California, above the exclamation point of HELP! All this added to Cyrus' own brilliance closed an stunning proposal.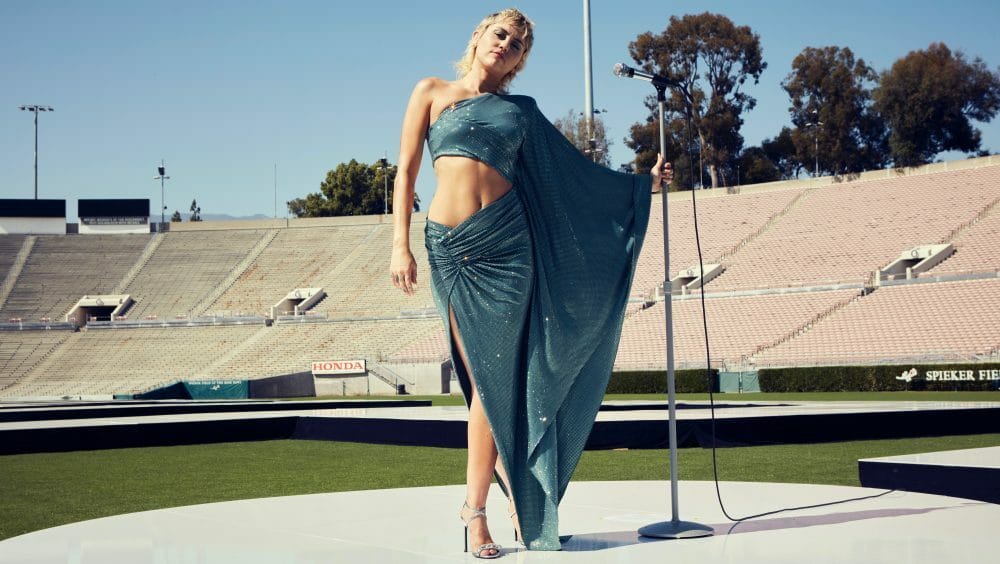 Global Goal: Unite for our future is an event to make everyone aware of how important it is to fight together against the common enemy: the coronavirus. This event has managed to raise 6.9 billion dollars destined to support the marginal communities with are most affected by the economic and social impact. Governments, corporations, philanthropists and activists internationally have wanted to show their support for development and research against COVID 19and for health care for all people.
One of the people who has been most involved in the project has been Miley Cyrus. This was demonstrated a few weeks ago on Twitter when he asked for the participation of several political leaders, including Pedro Sanchez. Our president announced the donation of 10 million euros and the participation in the donors' conference. The objective of this conference is to finance the development of new diagnostic methodologies, treatments and a universal vaccine against Coronavirus.
"My generation is hungry for change and is leading that charge in many ways" – Miley Cyrus
The two-hour live broadcast left us with unique moments like when Jennifer Hudson singing a version of Gladys Knight and The Pius Where peaceful waters flow. Coldplay who dedicated his performance to the black man who was killed by the Colorado police, Elijah McClains. Usher presented the new single: I cry and the french artist Christine and The Queens performing La vita Nuova on a unique stage such as the Grand Palais Vacante in Paris. The event also featured special guests such as Hugh Jackman, David Beckham, Olivia Colma and Salma Hayek.
Here's the whole concert: