READ IN: Español
Miu Miu has already unveiled its proposal for next winter. This time, Miuccia Prada has chosen Cortina d'Ampezzo as the setting to recreate a Mountain Club to which we would all be willing to belong.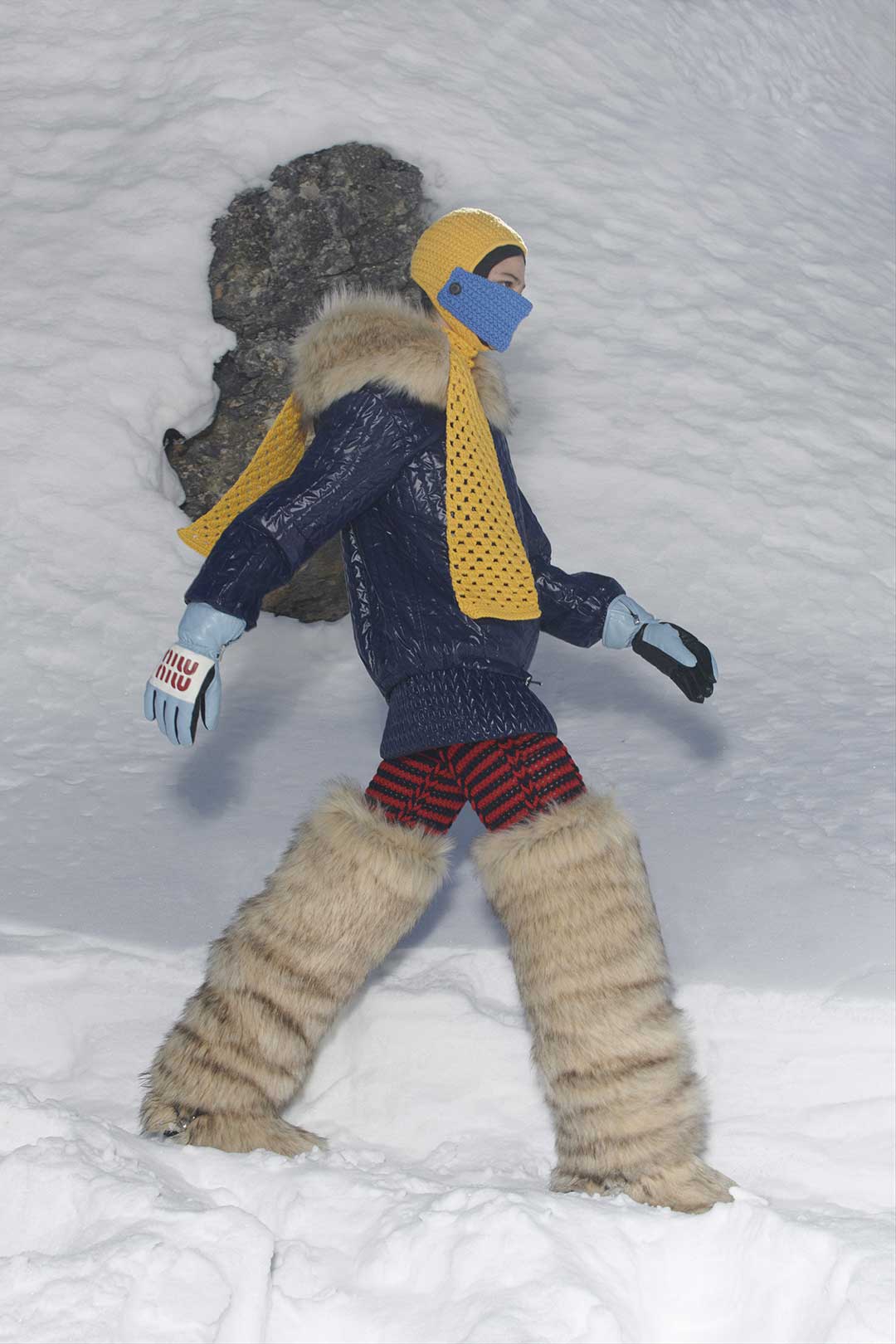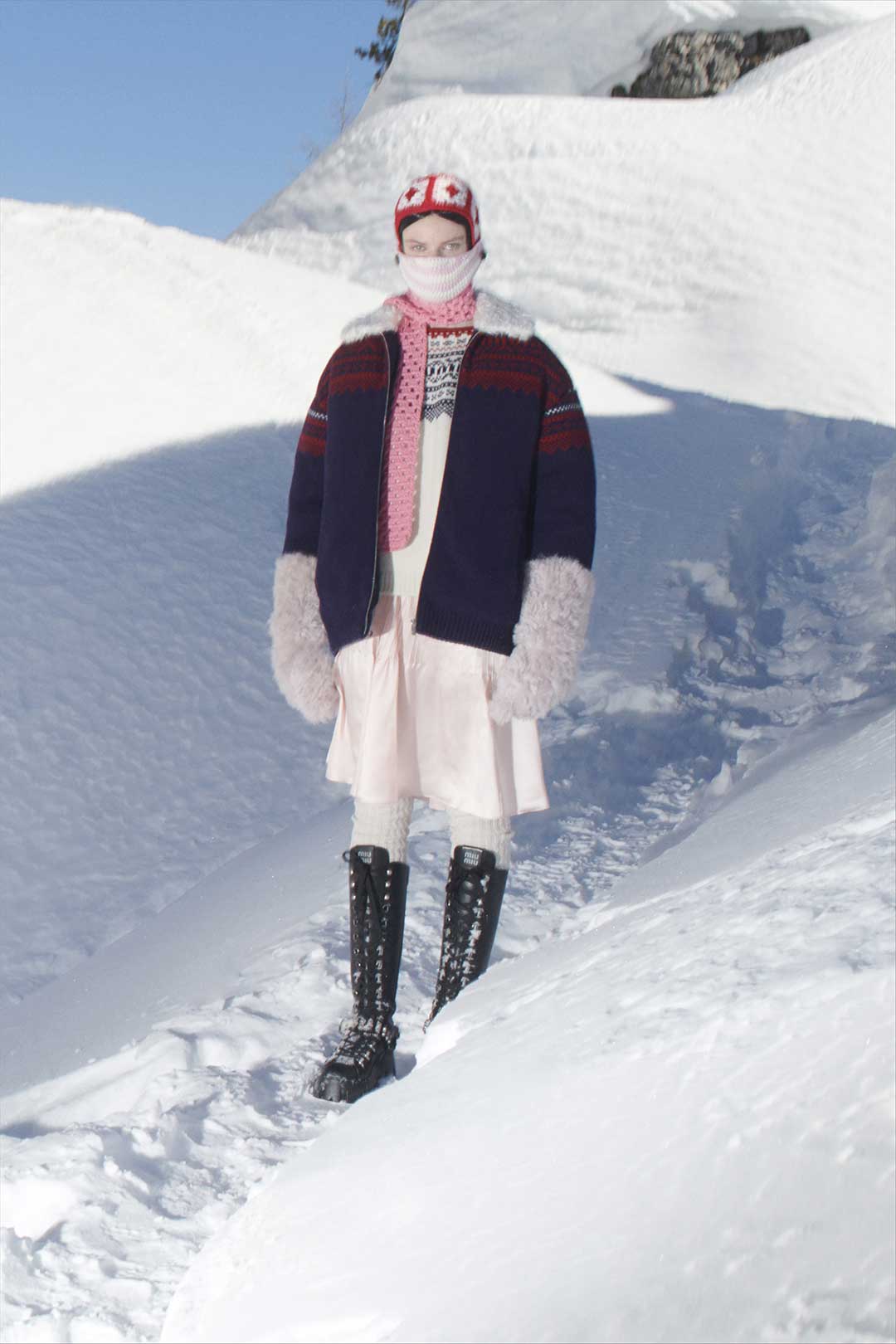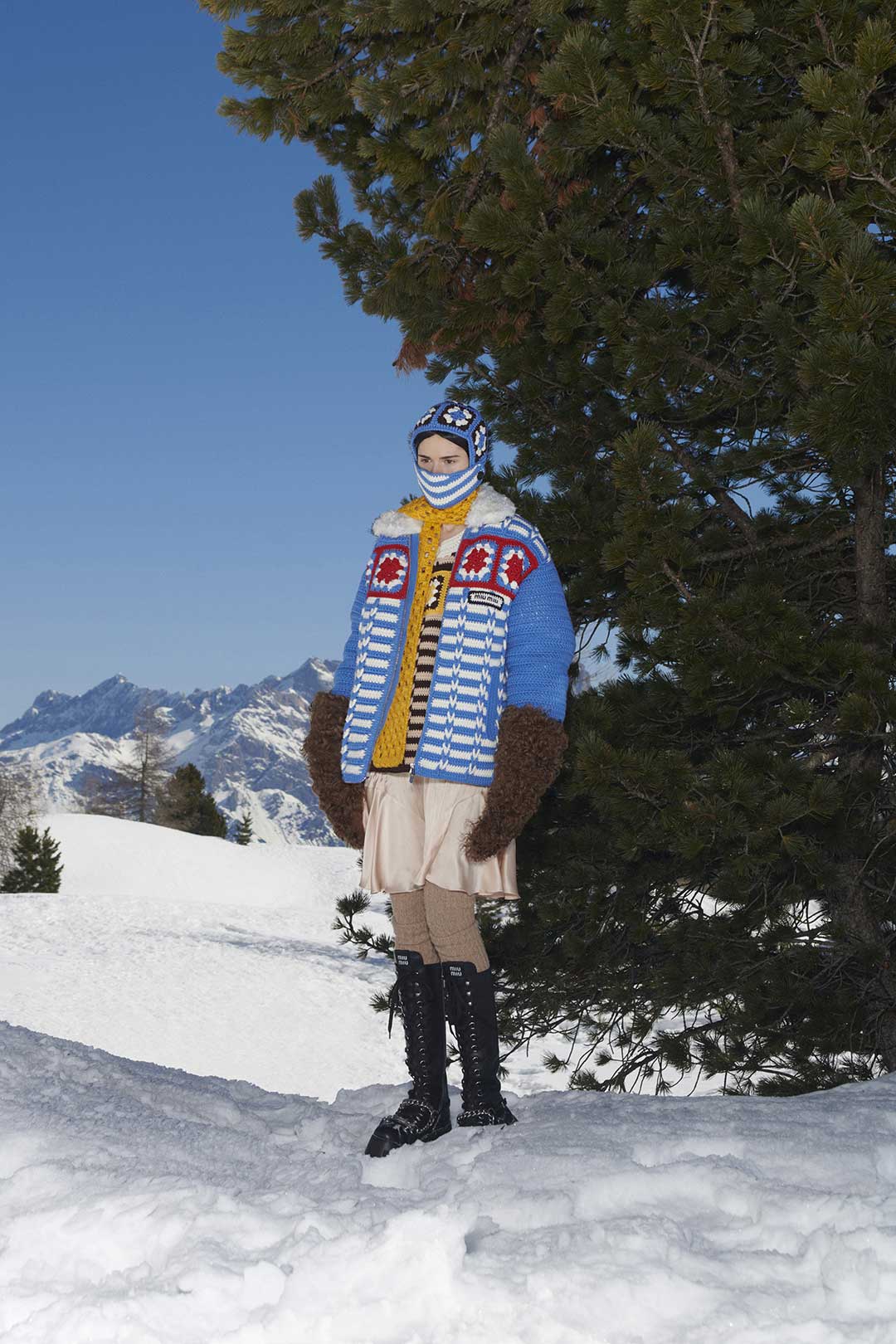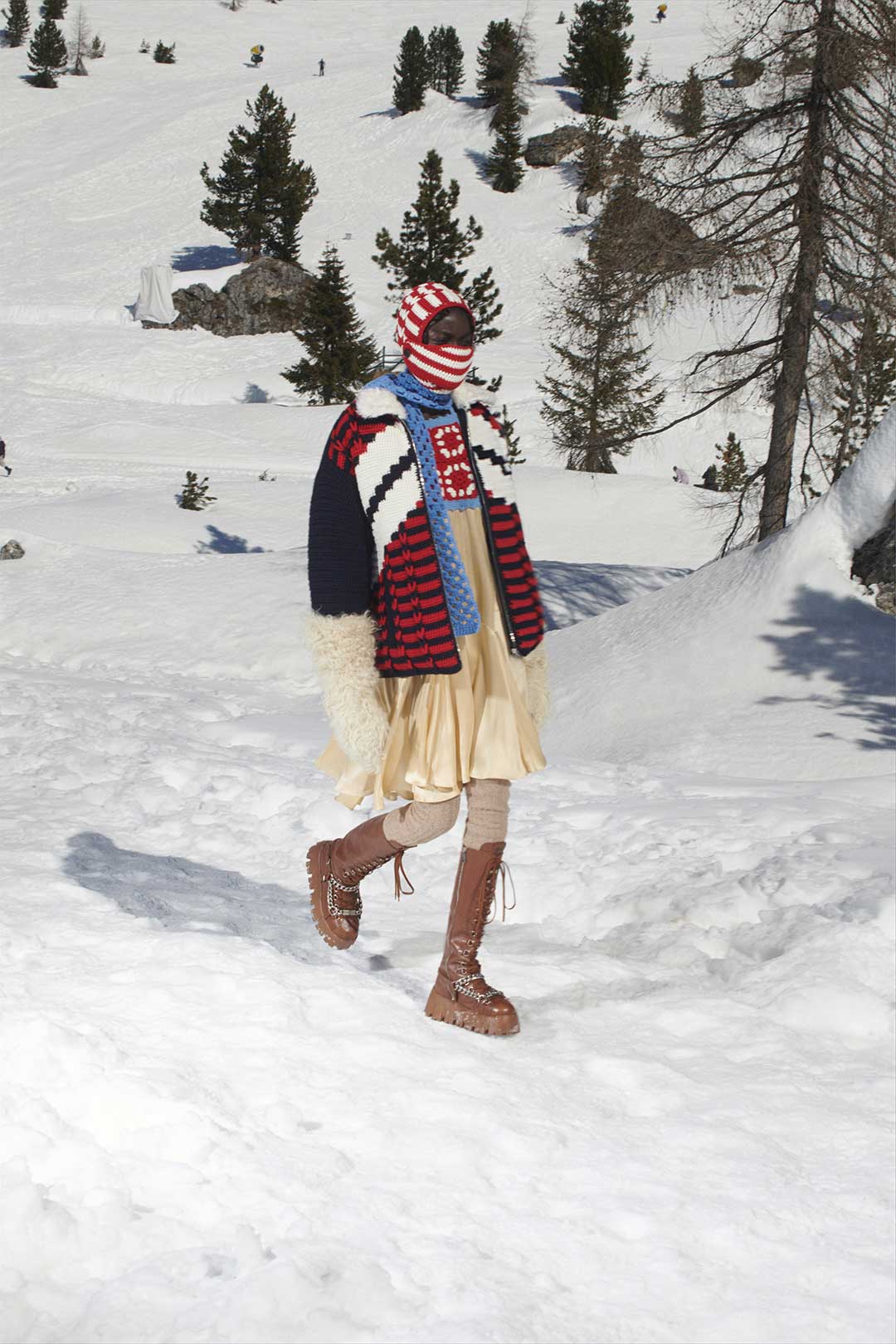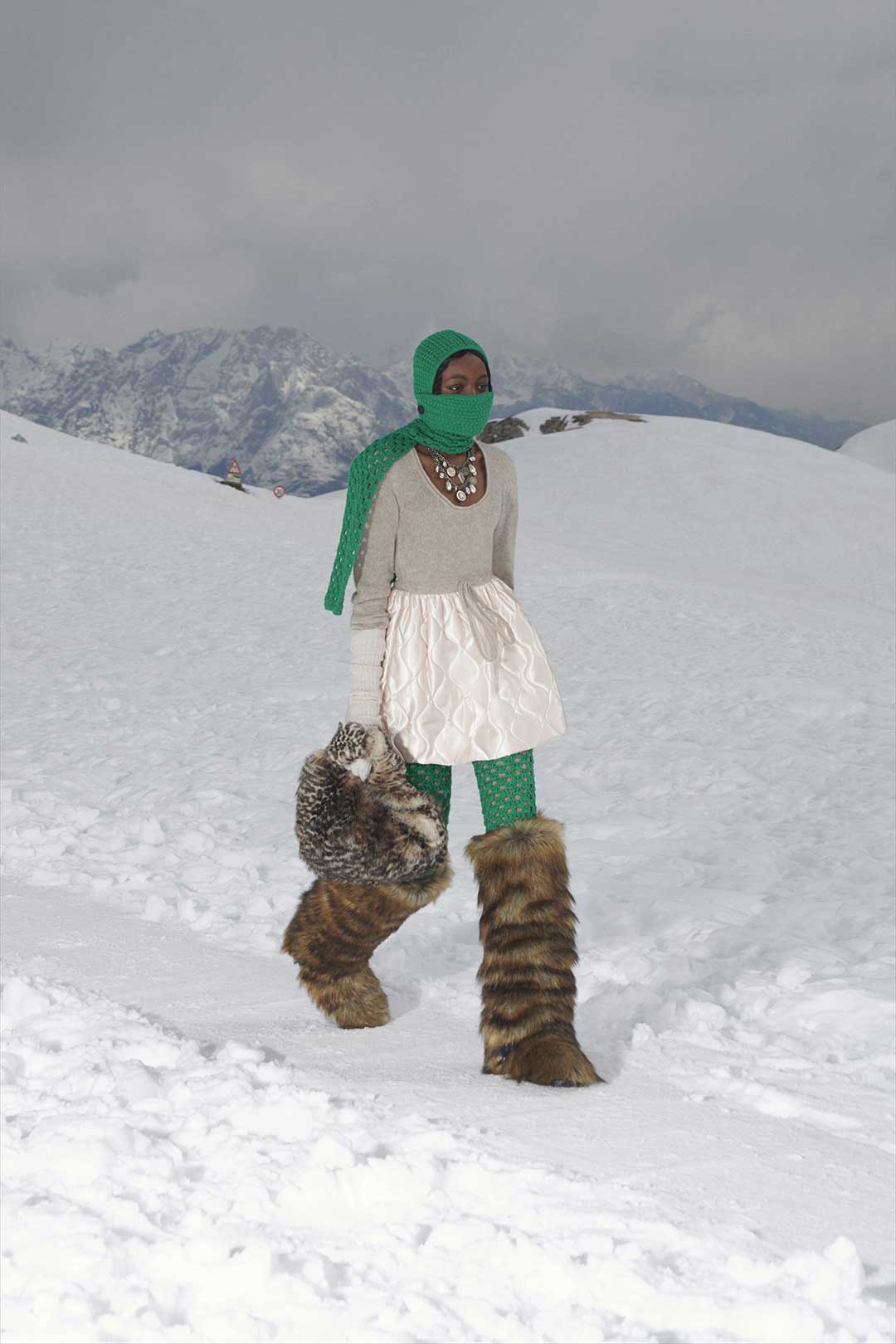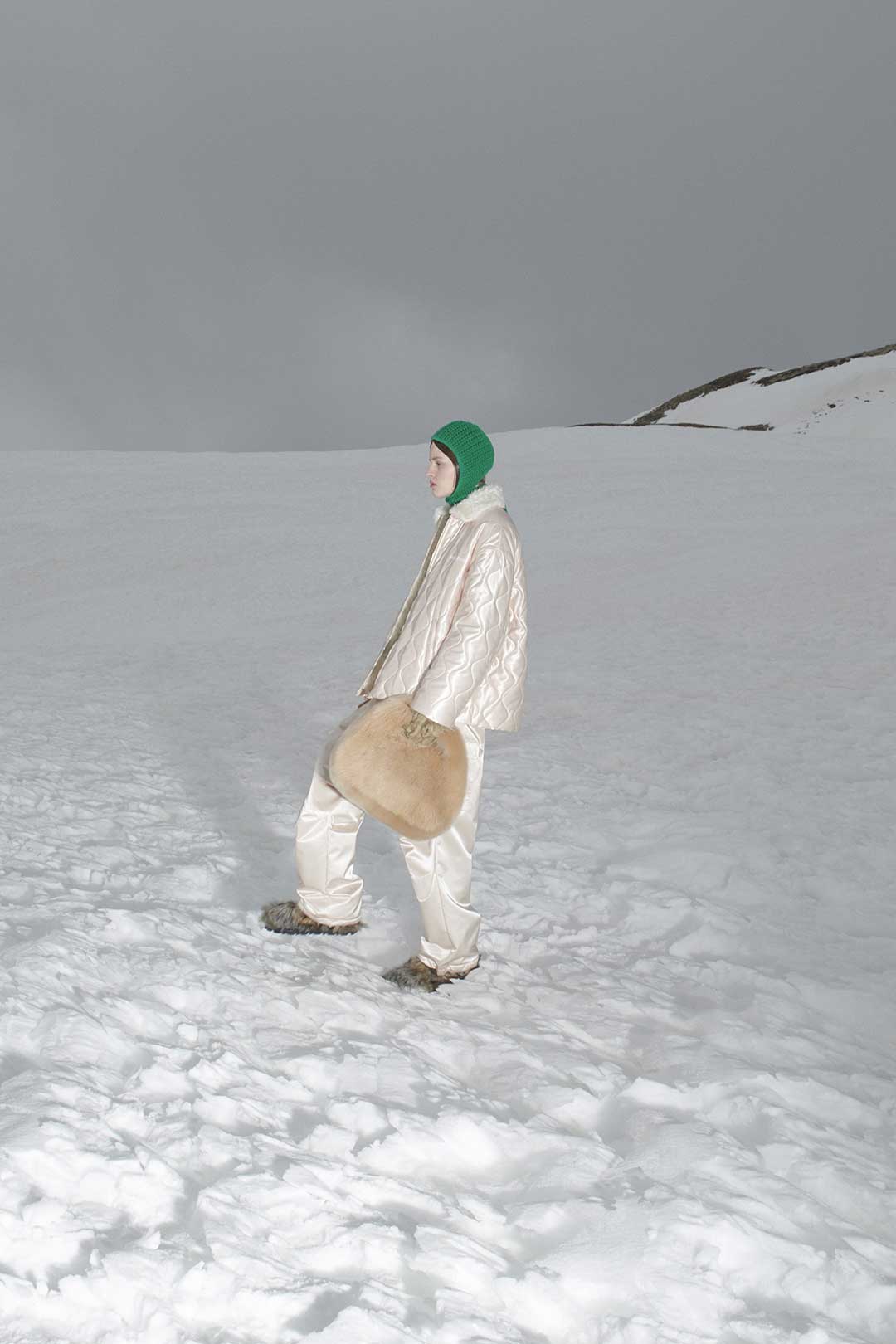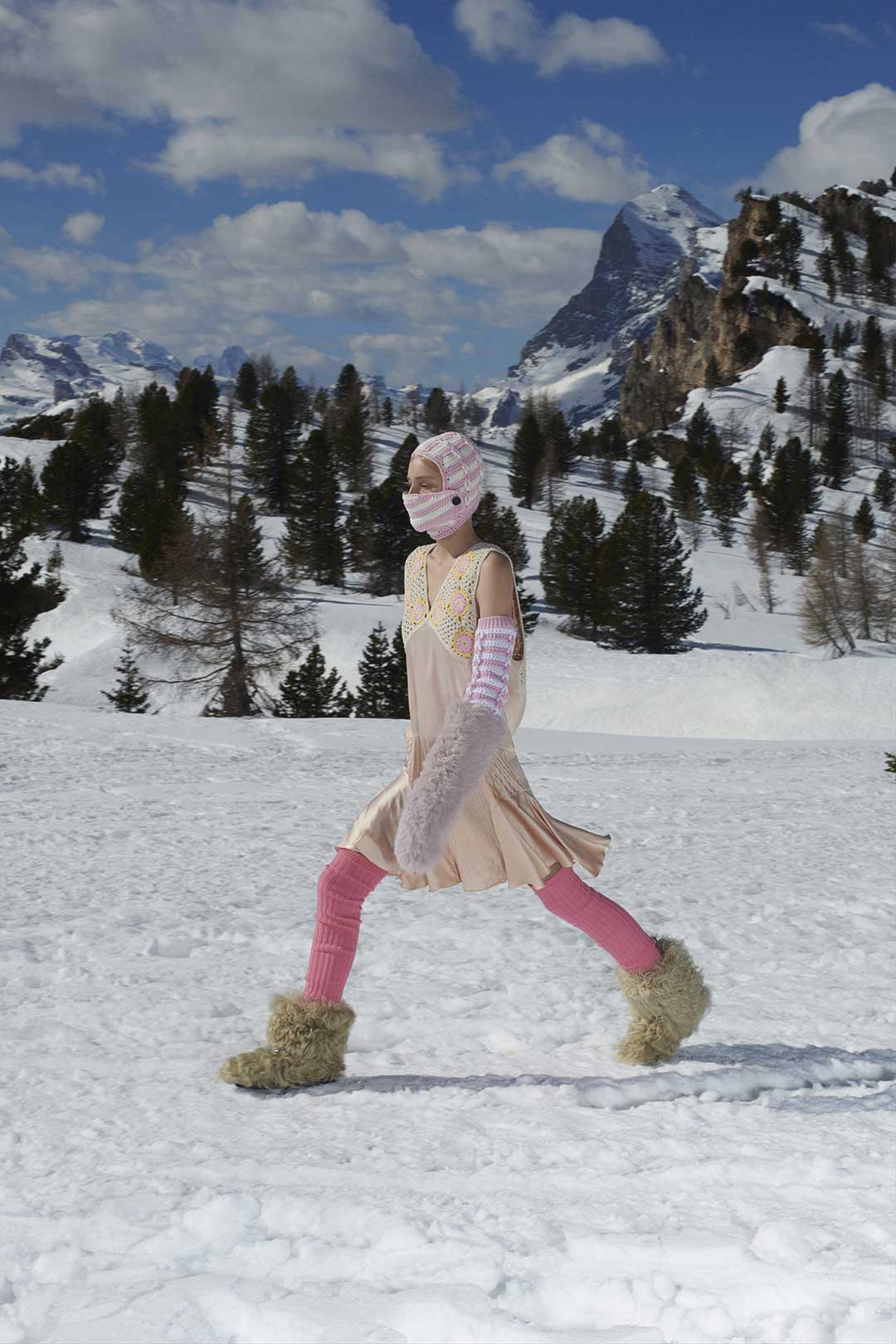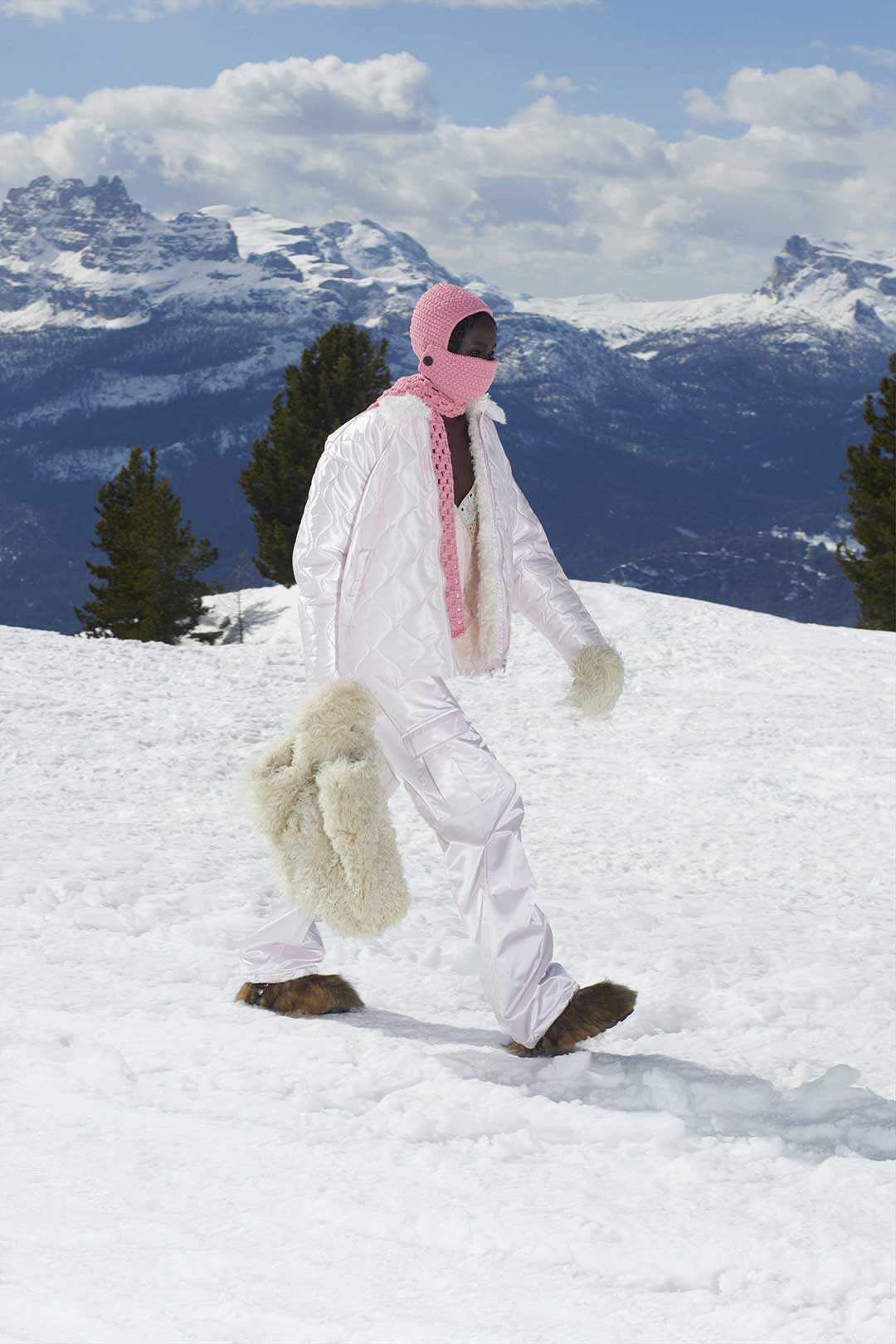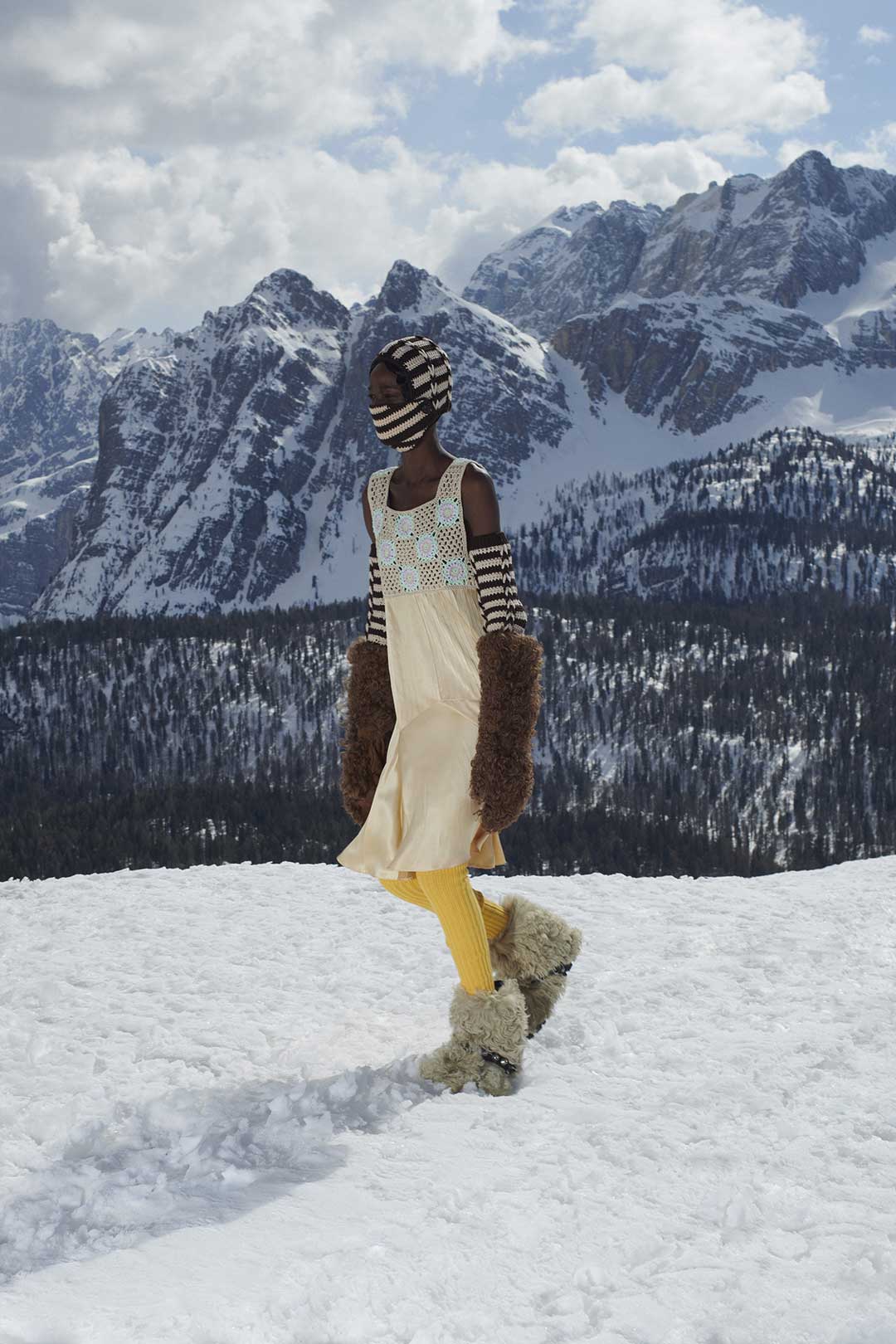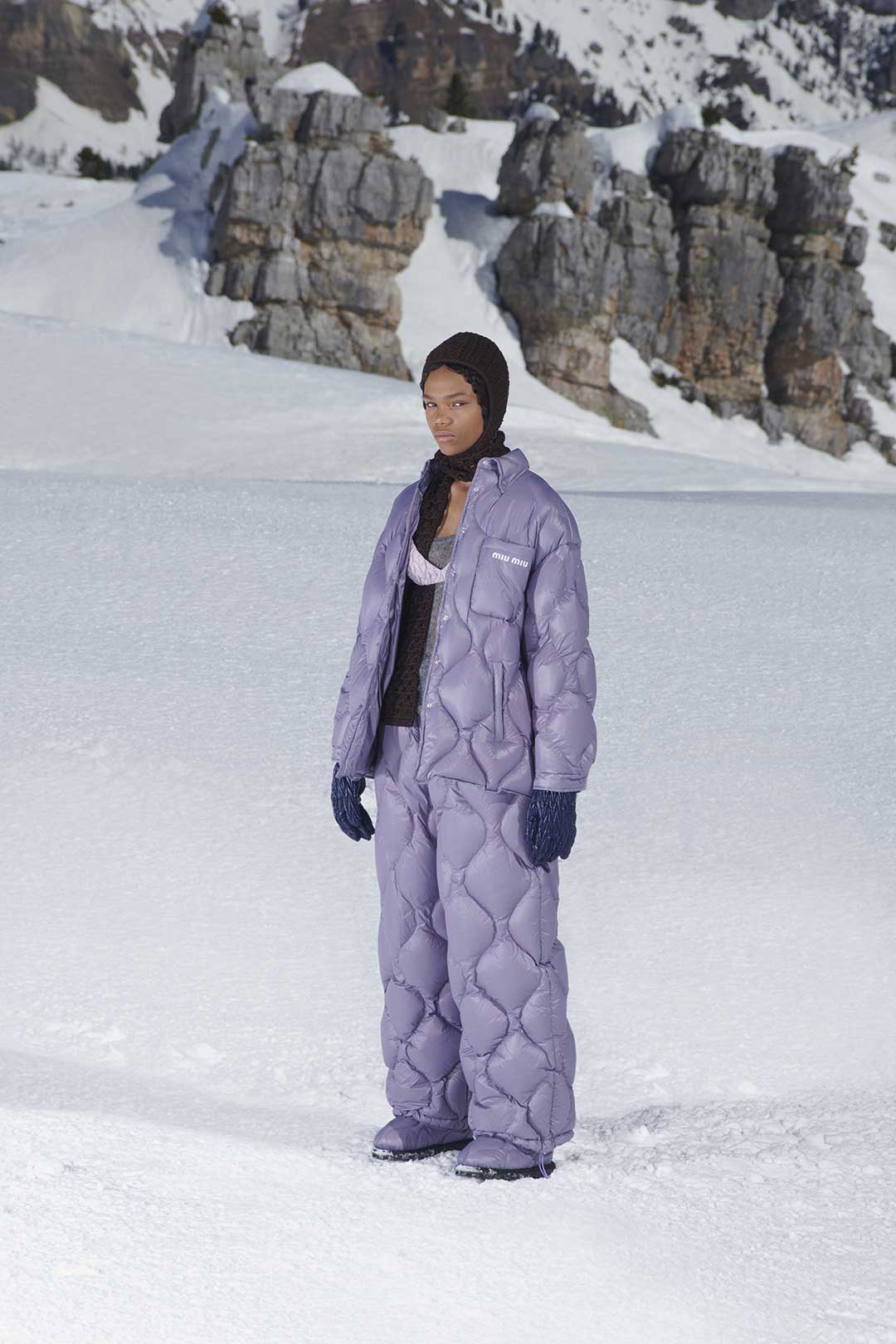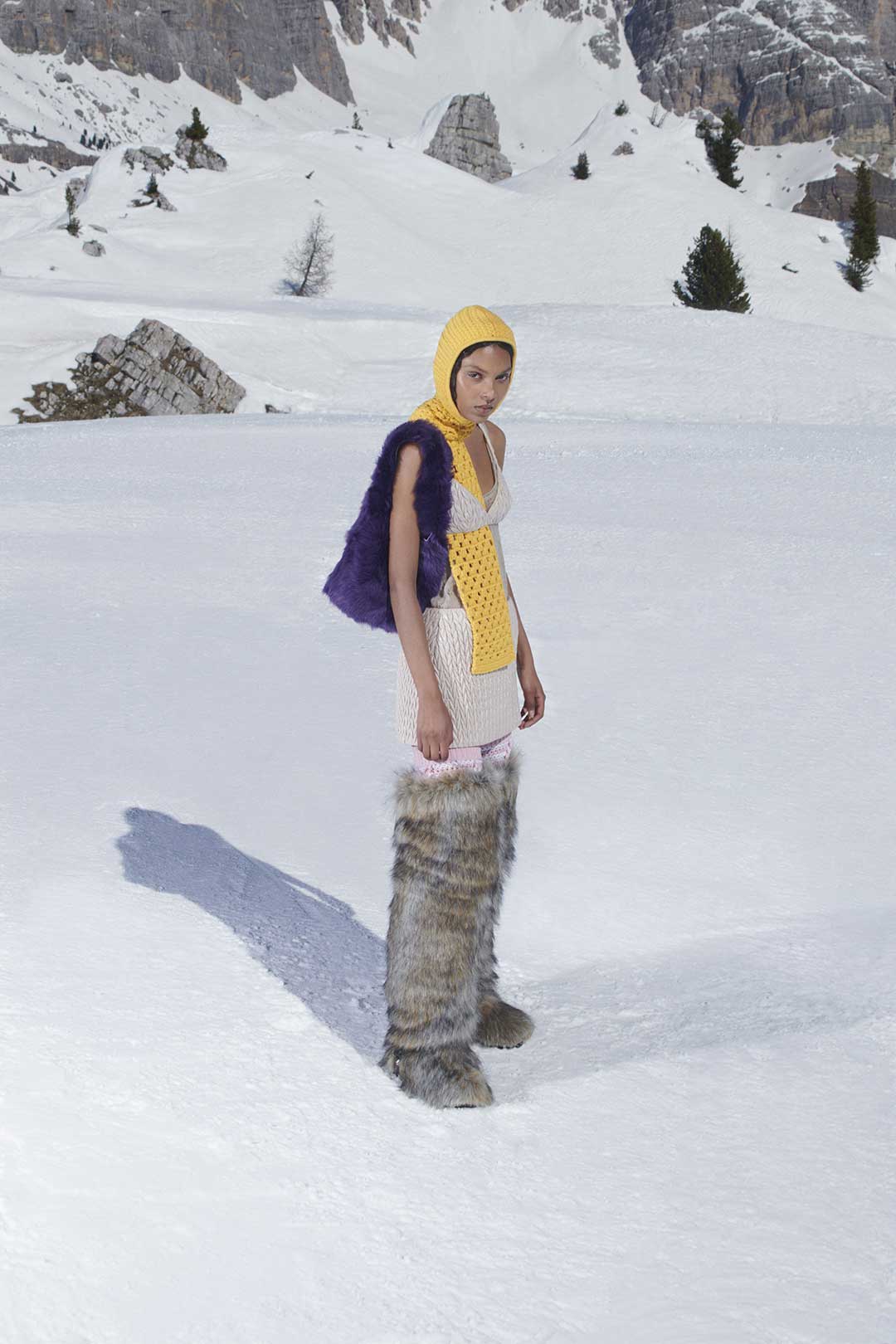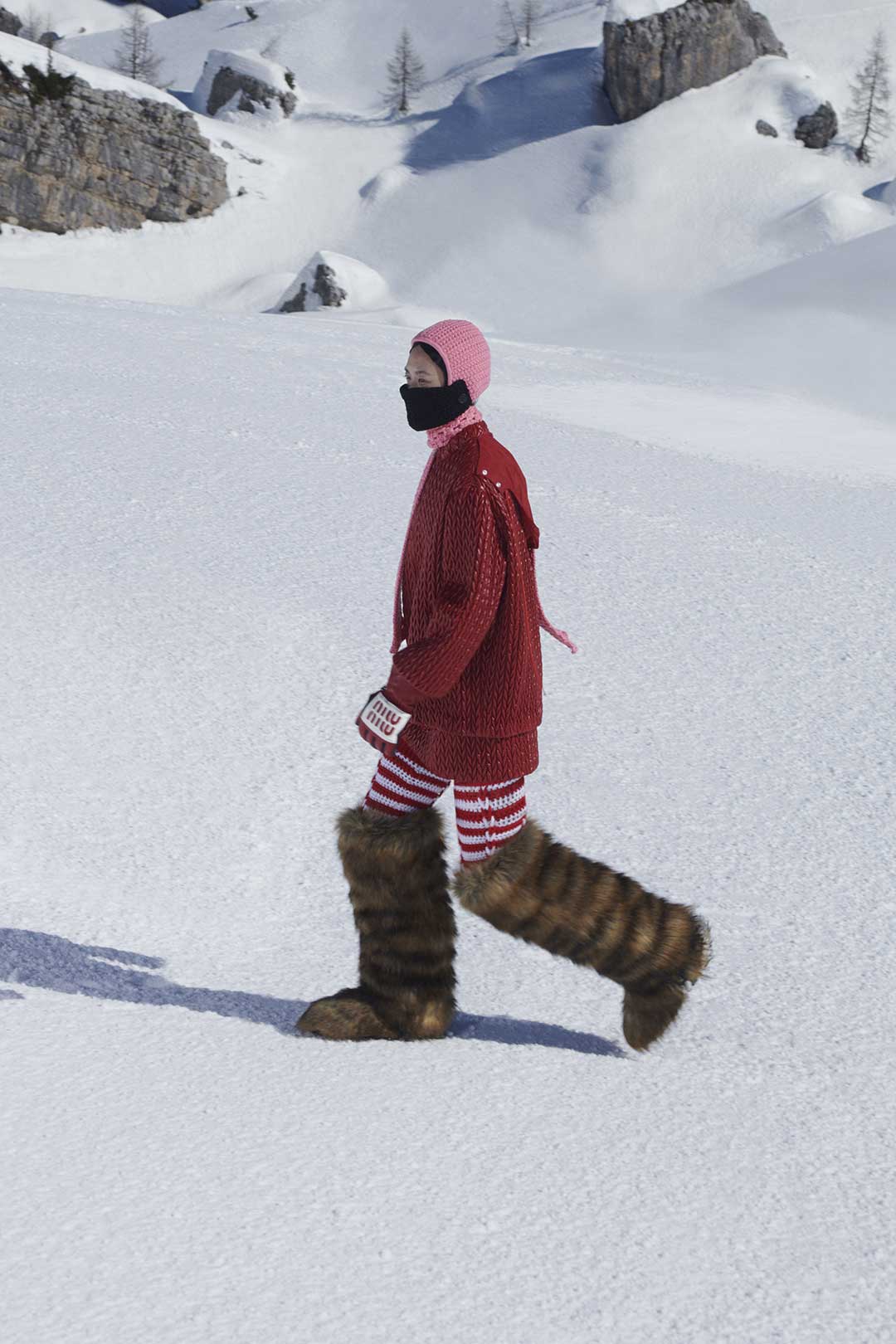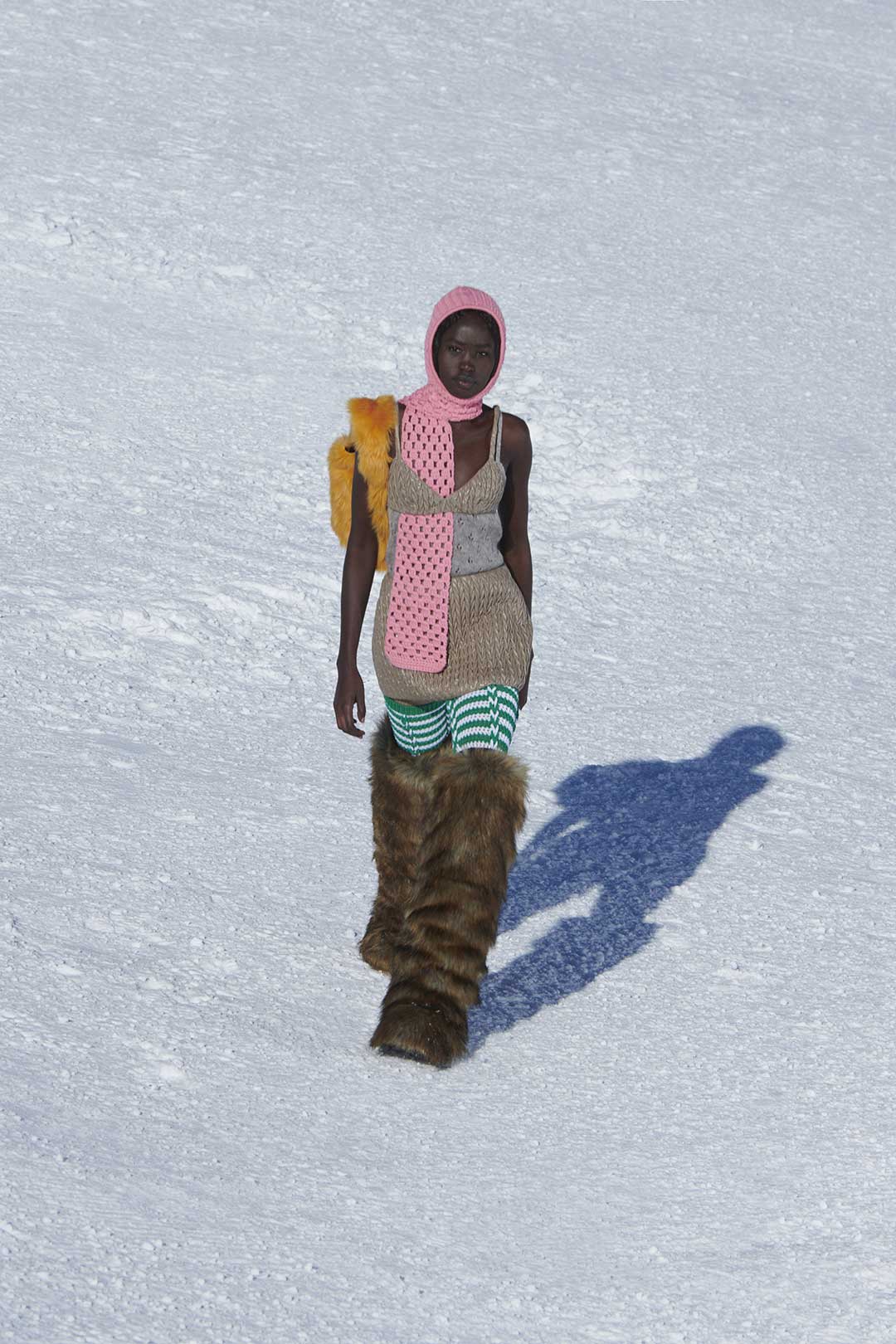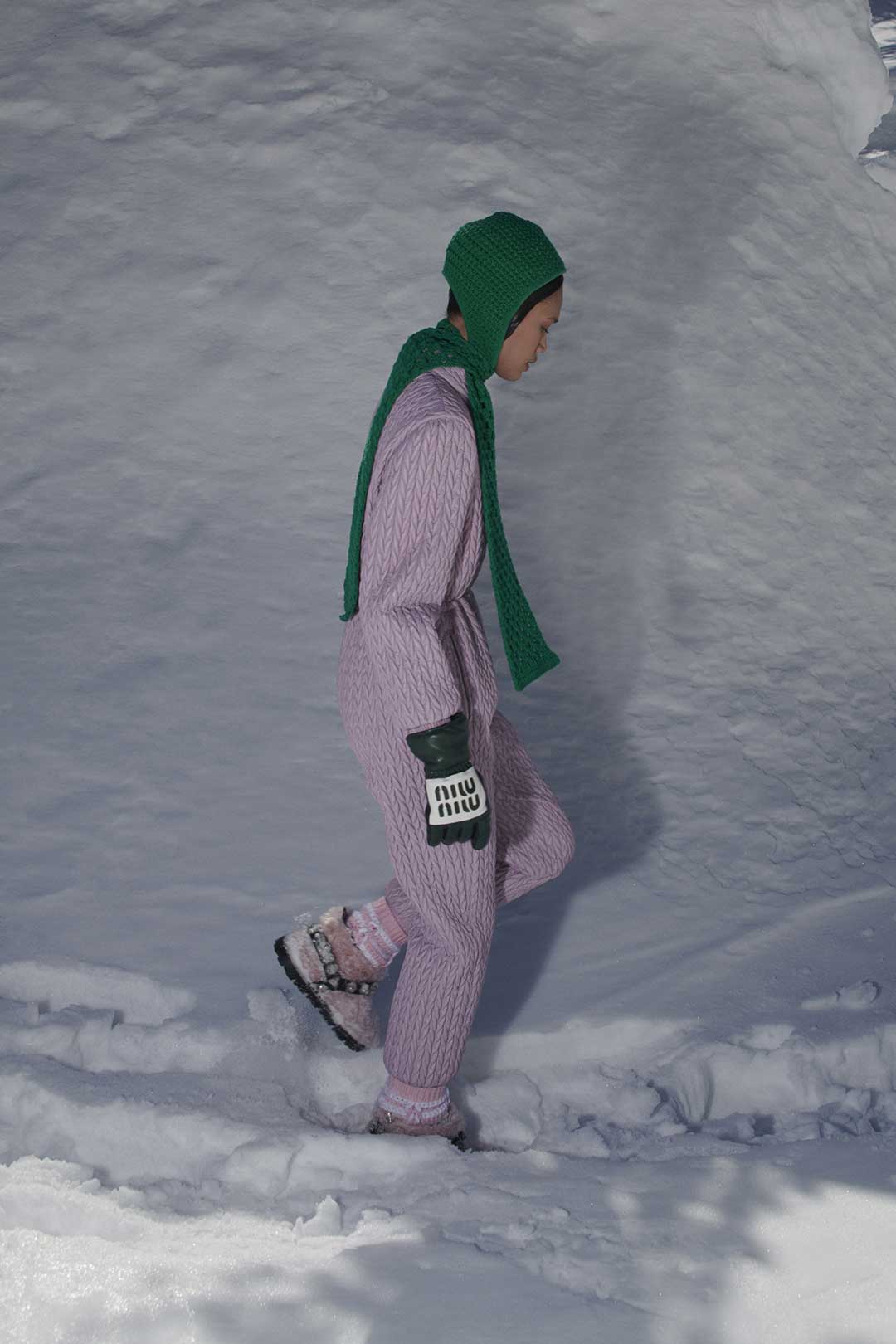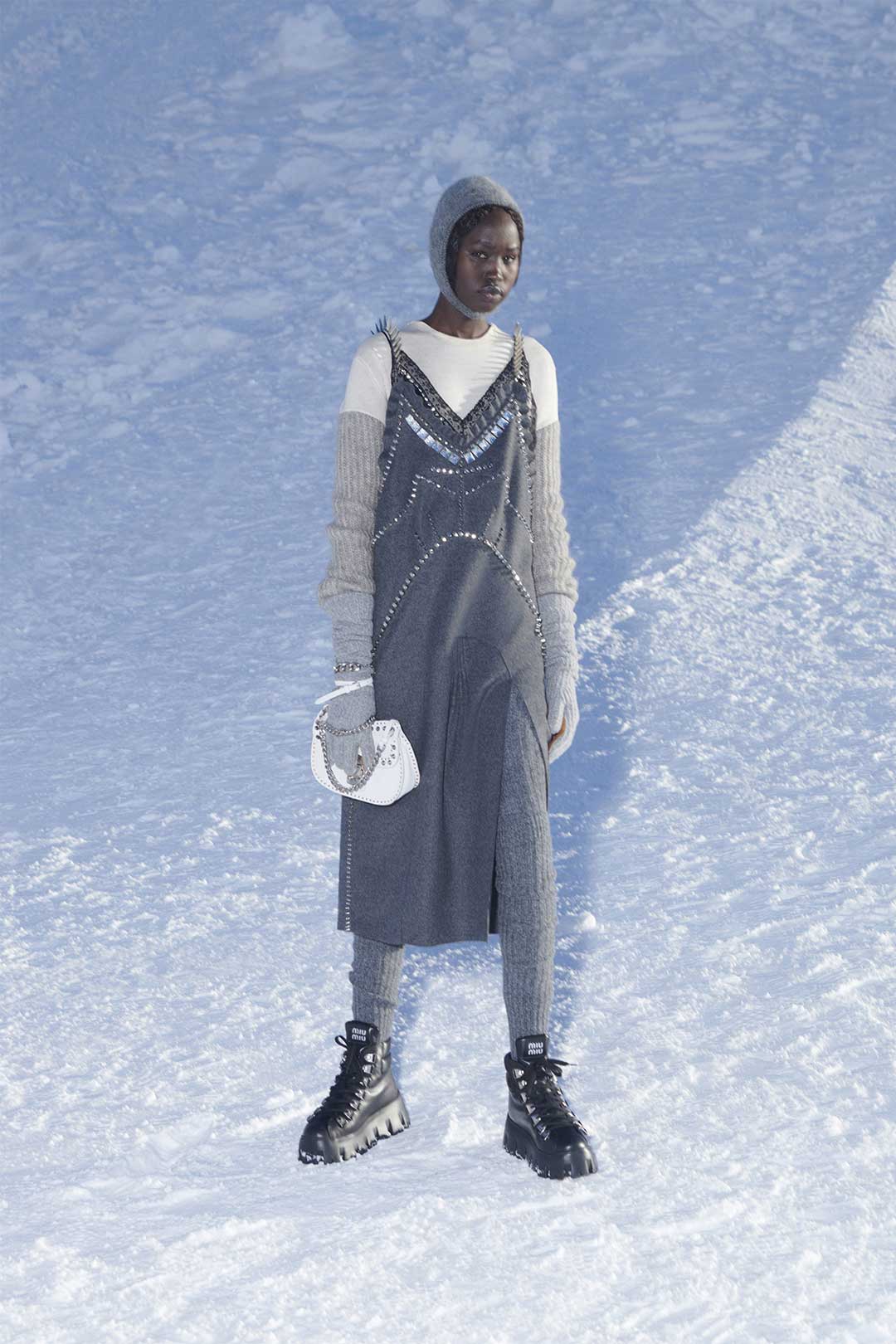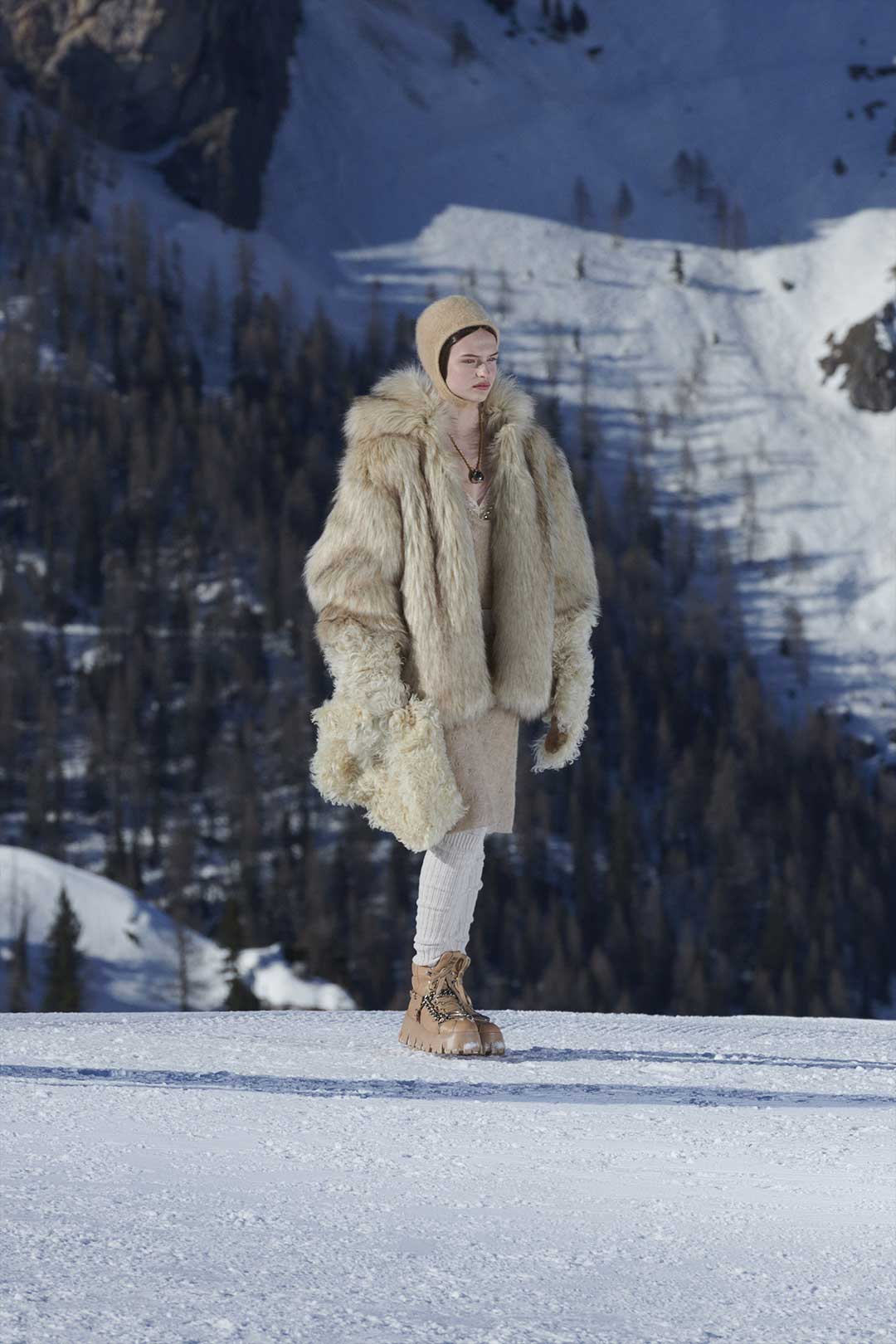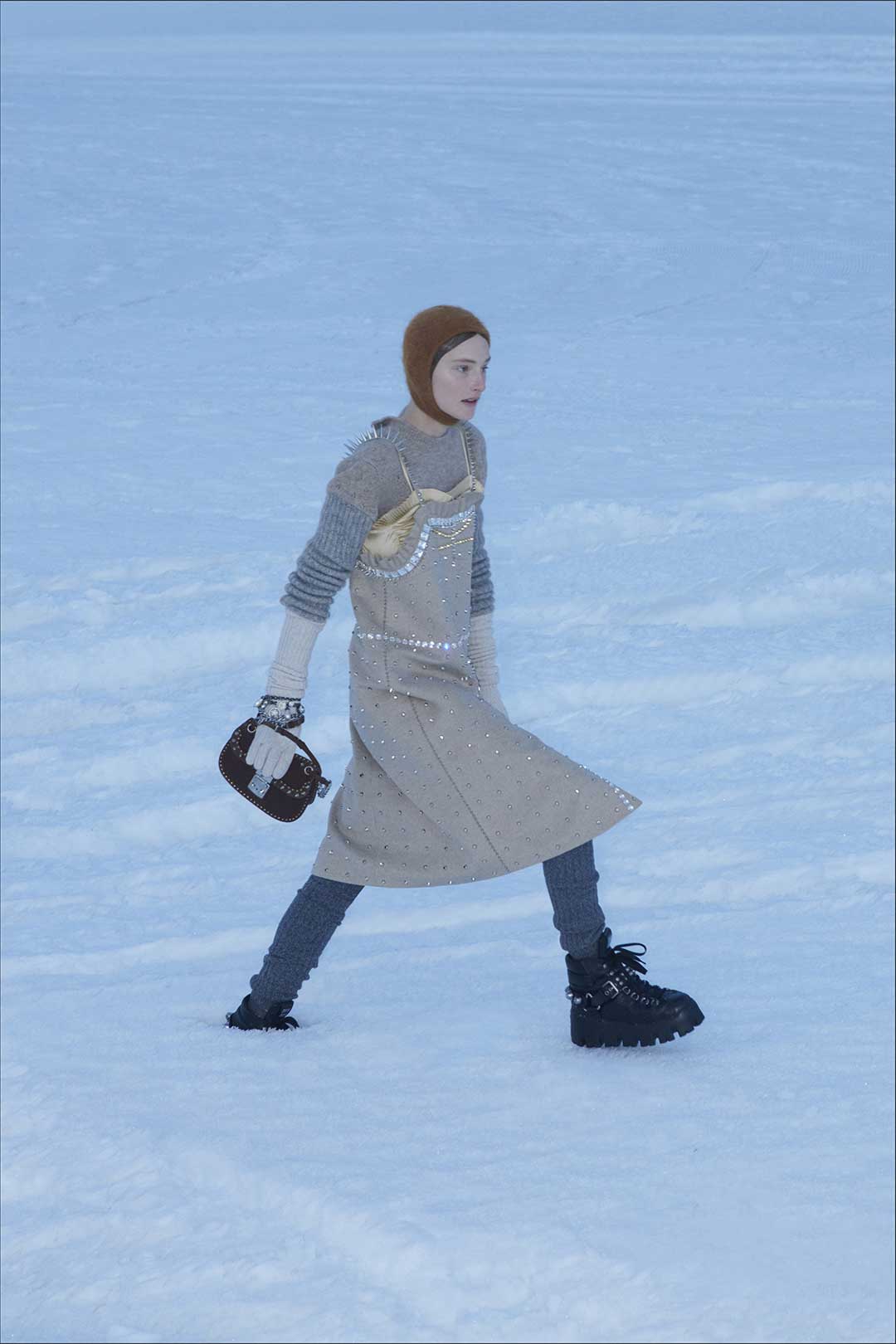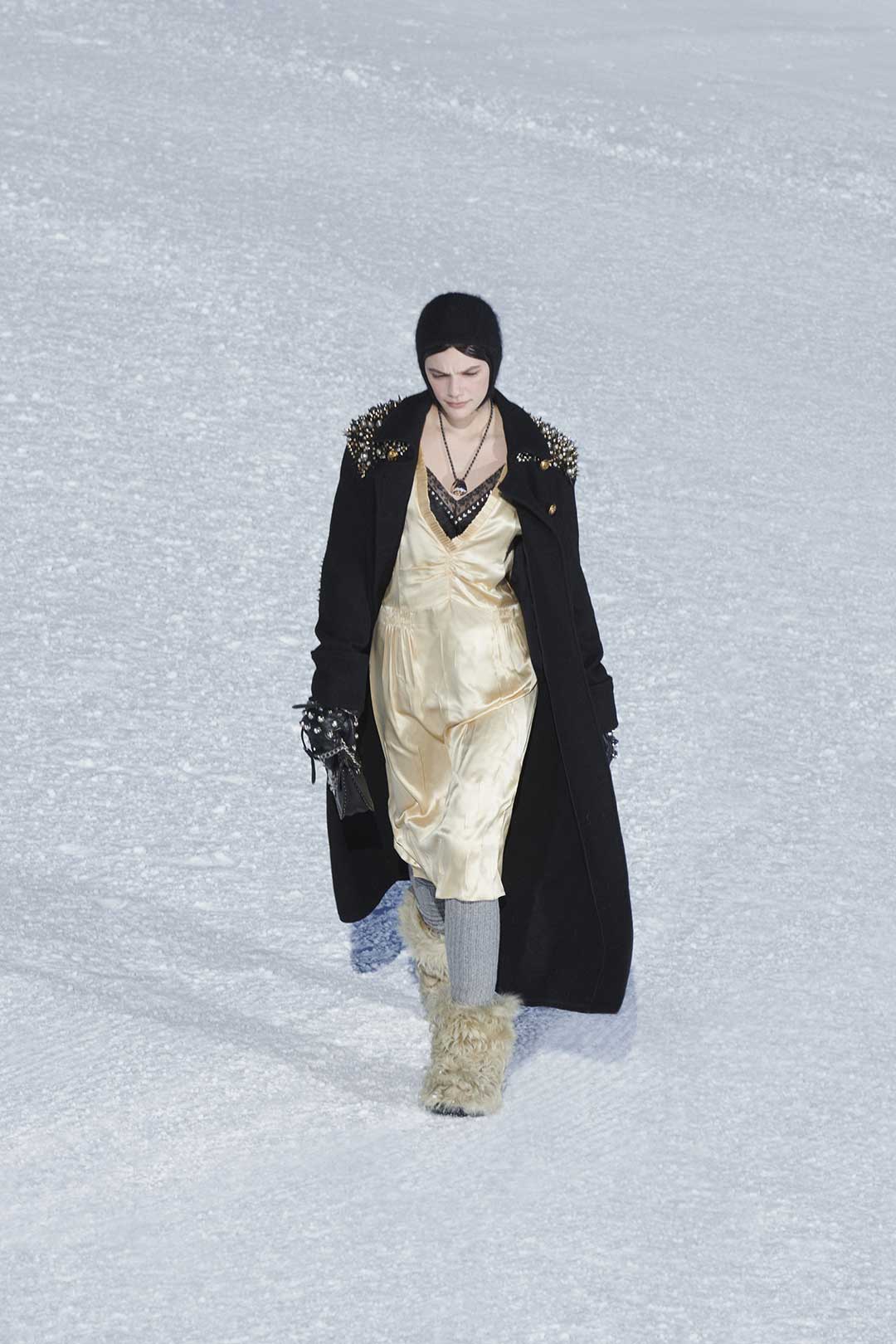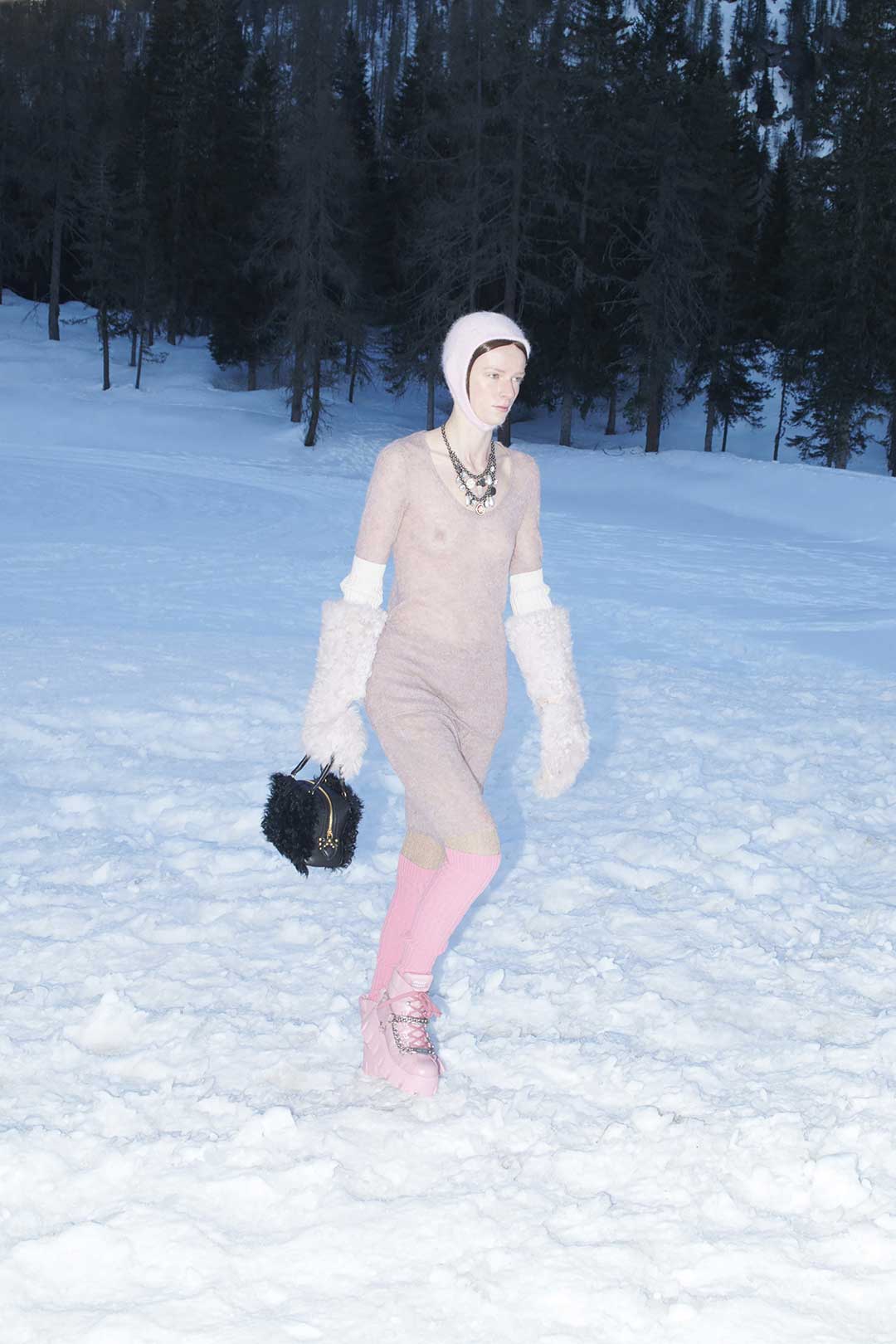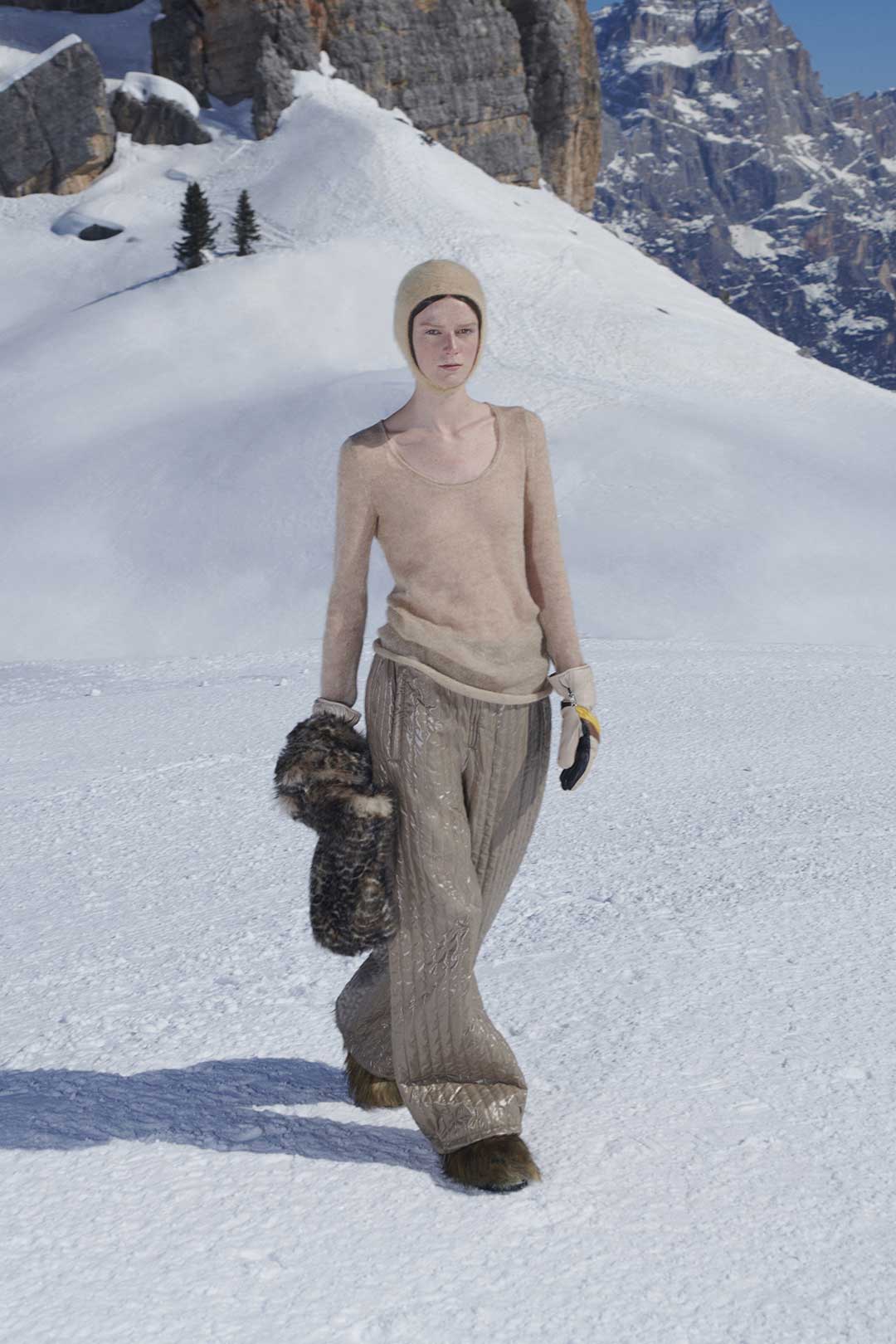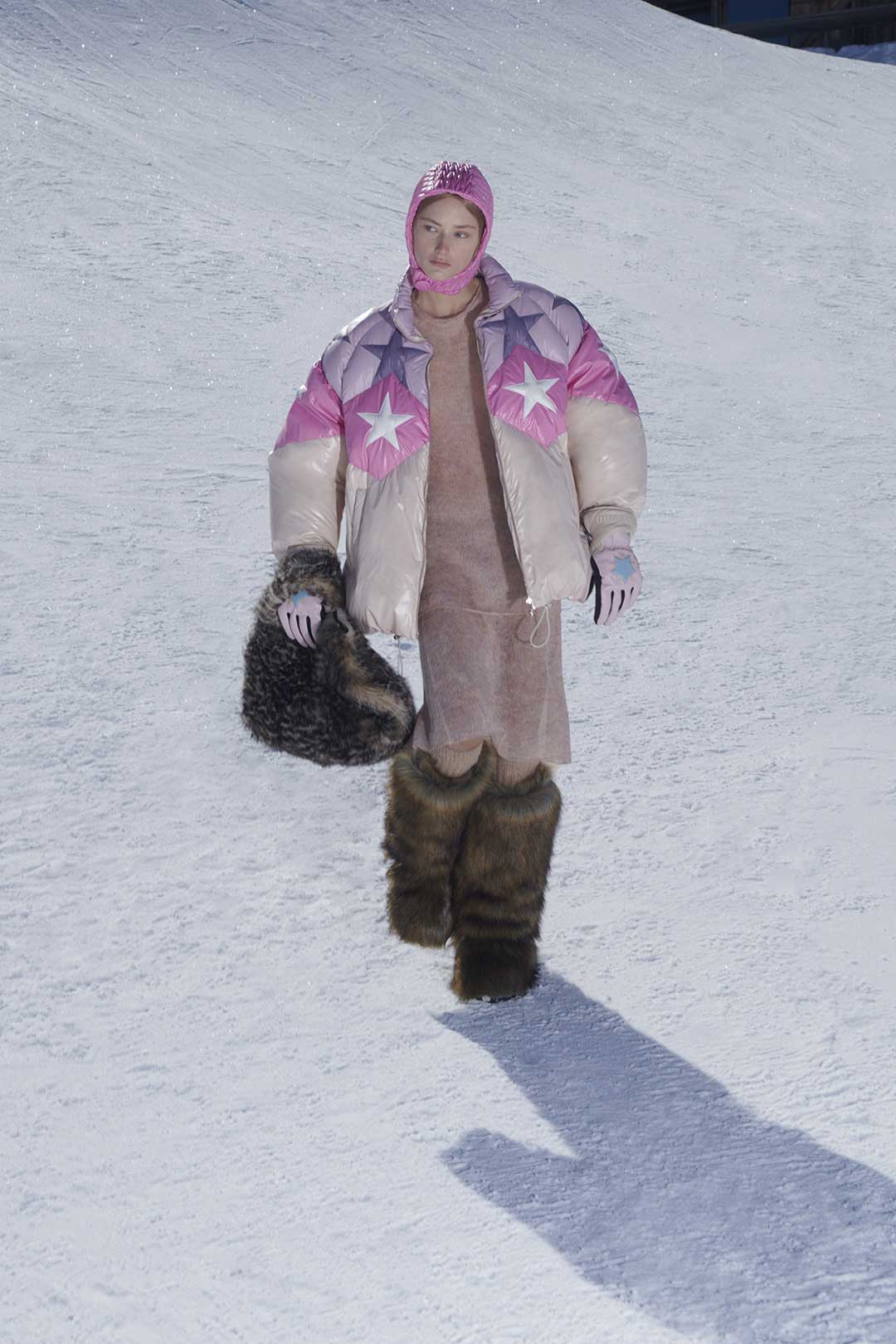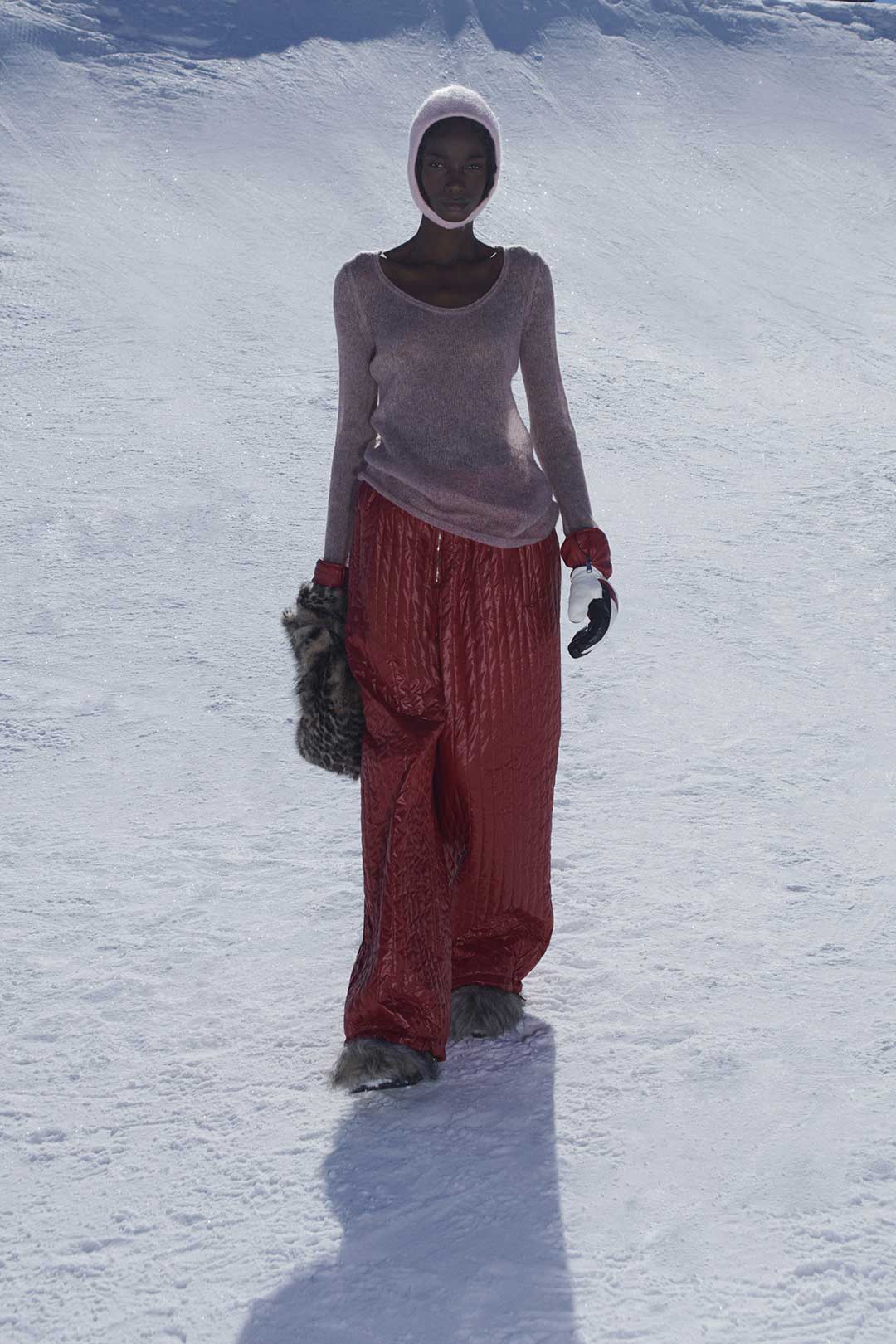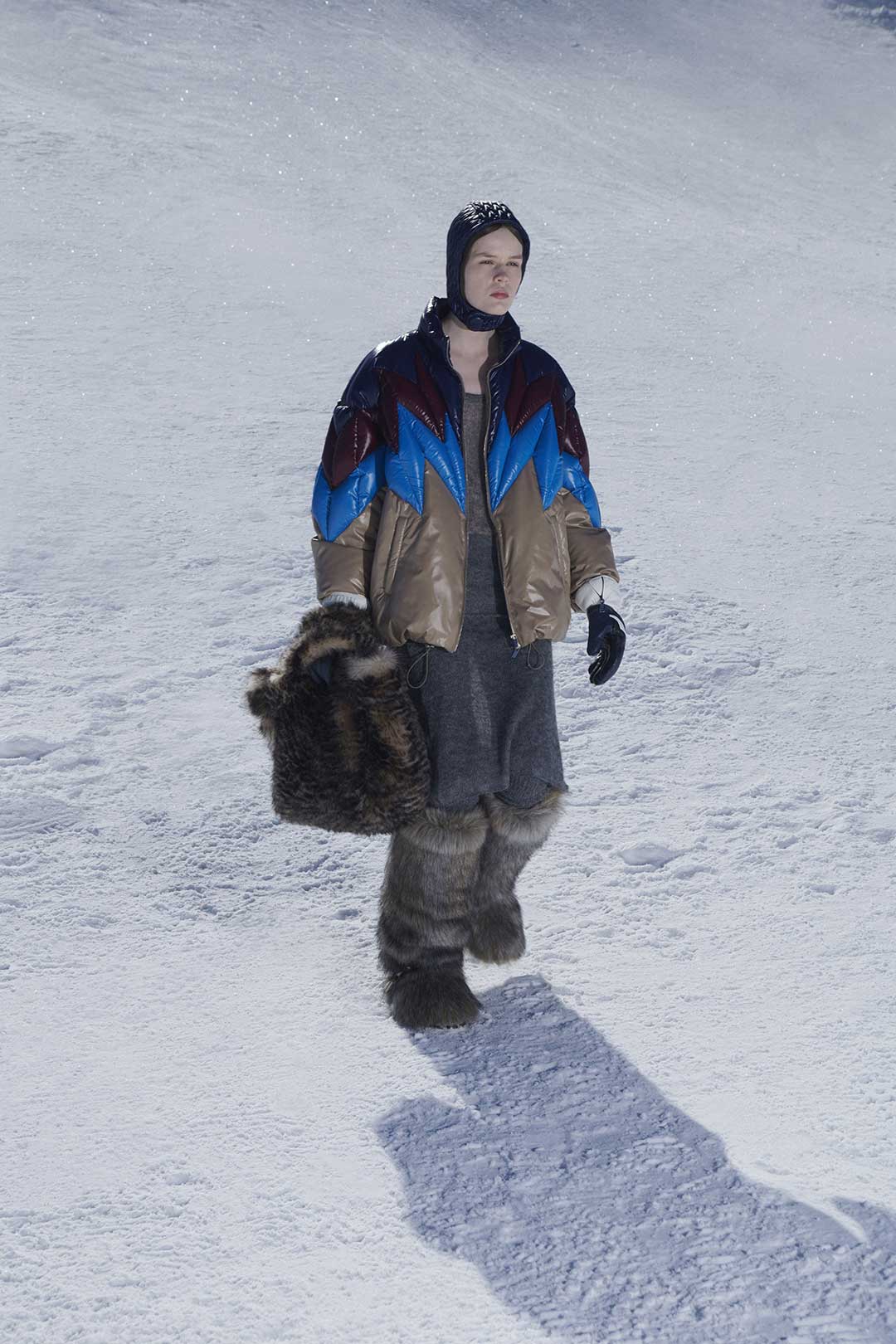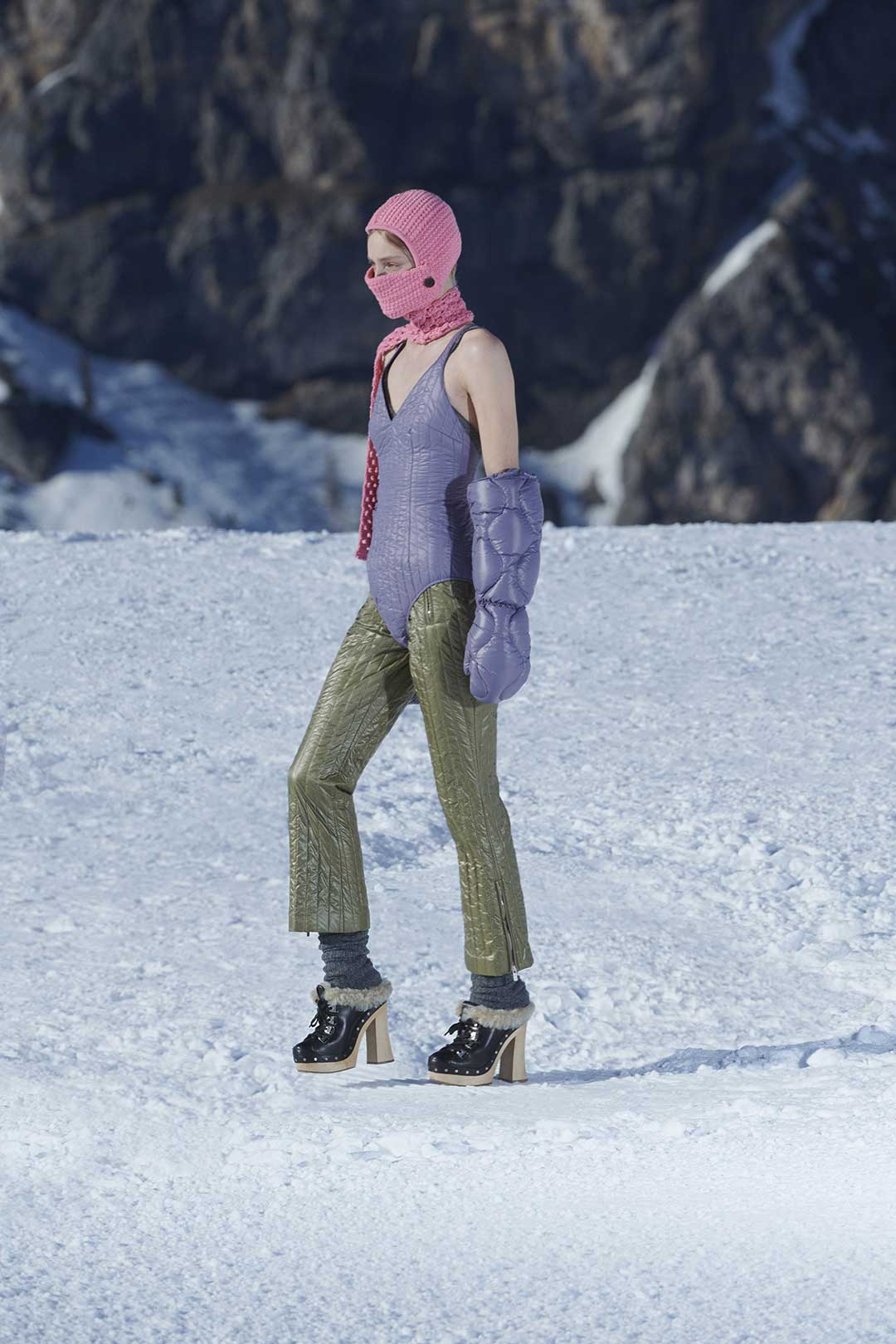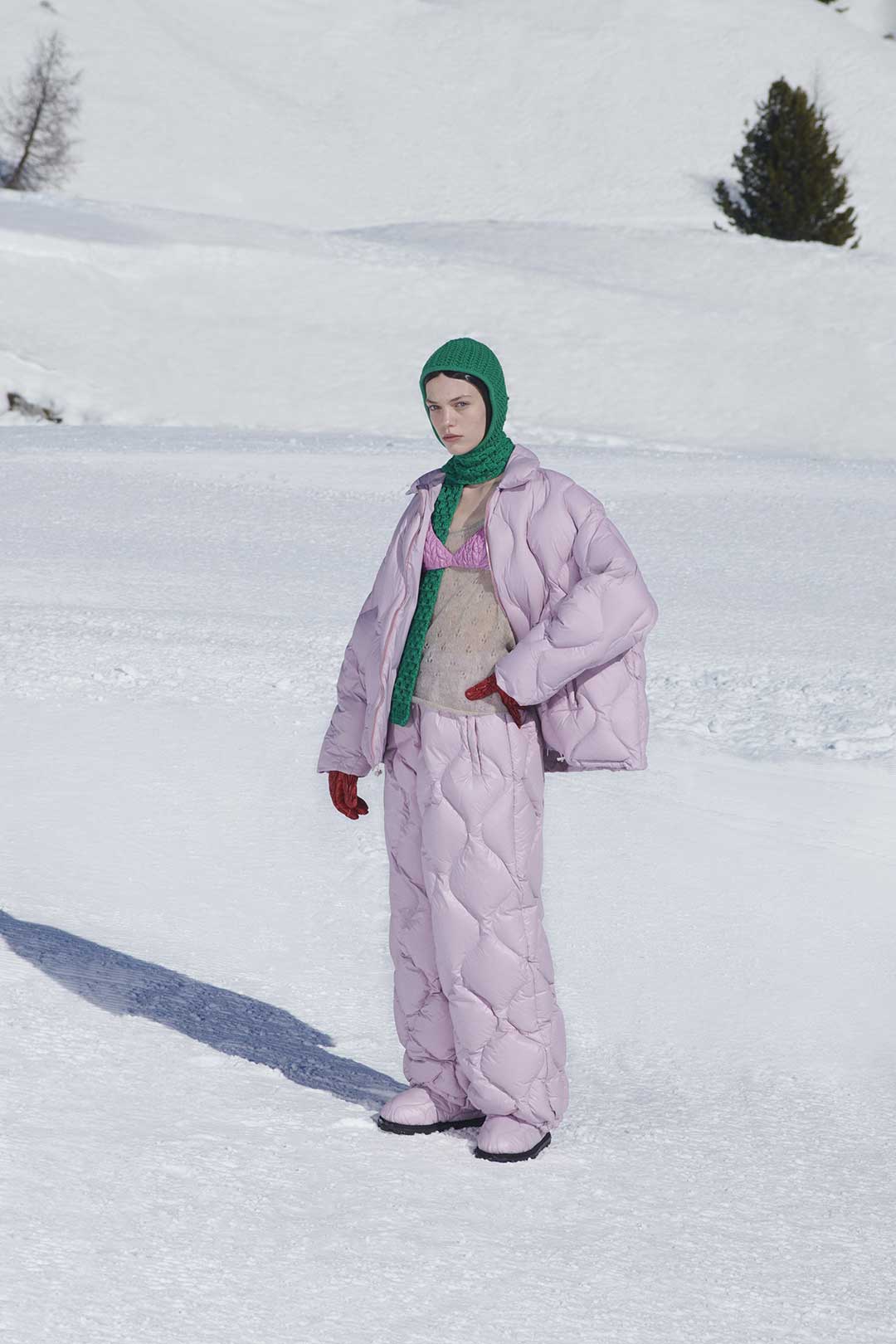 For the upcoming fall/winter 2021 season, Miuccia Prada has conceived a collection between lingerie and mountain wear, which according to our humble criteria, has been the most. Quilted ski suits, silk and satin dresses, underwear on display, ski masks, faux fur boots…. These are just some of the garments signed by Miu Miu that have paraded in the Dolomite Alps, specifically in Cortina d'Ampezzo.
"It's about escaping, dreaming, making fantasy come true," explains the brand itself about the new proposal. Brave Hearts —that's the name of the collection— is inspired by collective strength, by a community of spirit. For this, this Miu Miu fashion show has gathered in its casting several women who embody this concept while walking through the snowy landscape.
As Miuccia herself argues, Brave Hearts is also conceived as a post-confinement scenario. When we return to normality, if we ever return, everything will have changed and nothing will be as we knew it. The same thing will happen with fashion, because our relationship with our closet will change. That's why Miu Miu has conceived for next winter a series of garments that mix the desire to protect oneself and dress to attract attention at the same time.
Miu Miu's fashion show was spectacular, undoubtedly a key moment in this edition of Paris Fashion Week. With Miuccia's imagery, Lotta Volkova's styling and the Alps as a backdrop? what could go wrong?
You can see more fall/winter 2021 collections here.