READ IN: Español
Miu Miu took the field in her SS21 collection. Miuccia Prada develops her most fun potential here in the house she founded in 1993. Together with the Dutch design studio AMO, the designer created a fantasy colored sports field where the traditional green grass was replaced by fuchsia foam. The "digital fans" were placed on screens all over the stage.
Opening and closing the show were model Lila Moss, daughter of supermodel Kate Moss and Jafferson Hack, creative director and founder of Dazed Media. Lila debuted with the Prada subsidiary with a tight blazer combined with a crystal-covered miniskirt. The 18-year-old Moss appeared twice more, followed by the first look, a doll's dress with a lemon yellow ribbon. To finish, a crystallized mini-dress with a halter neck.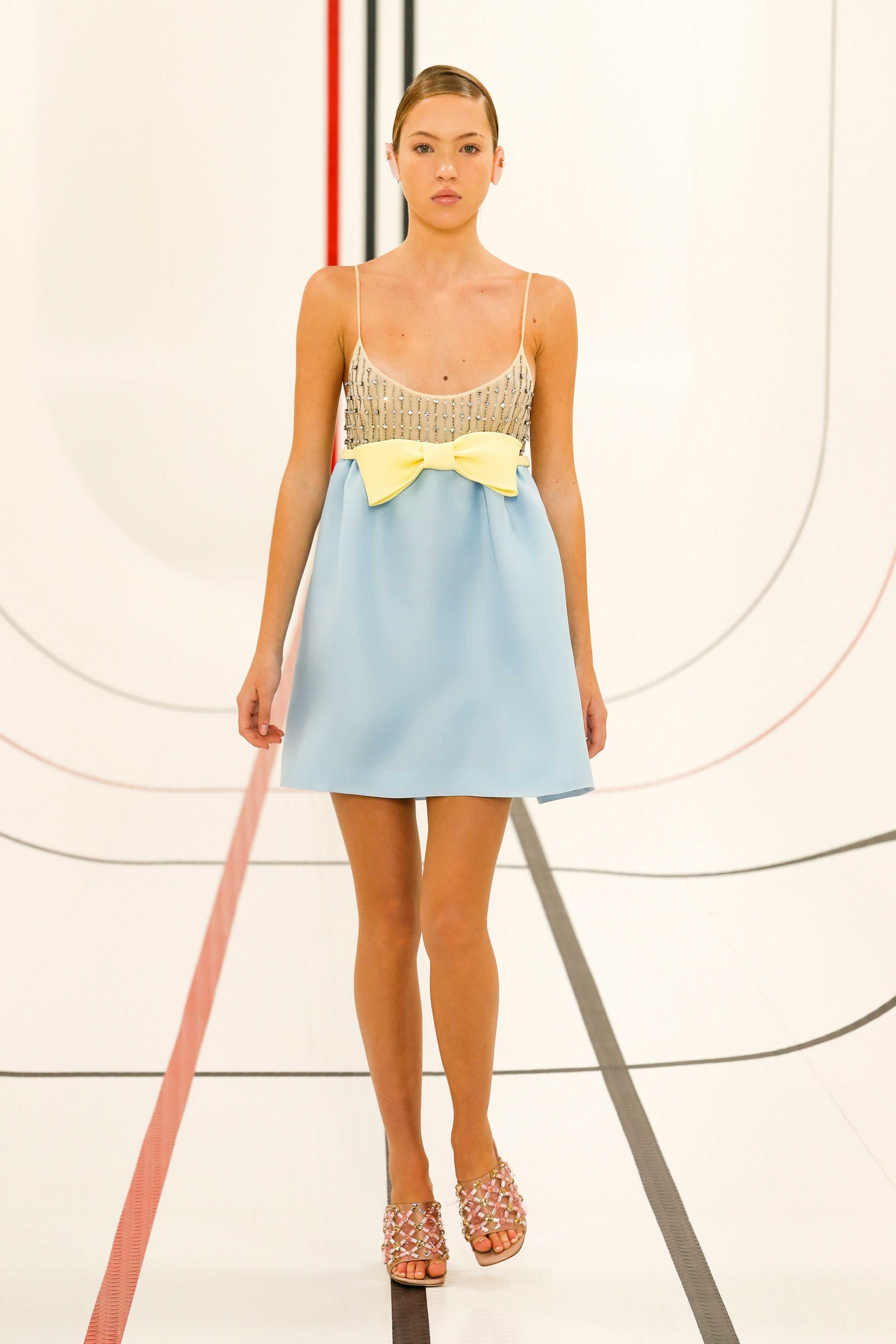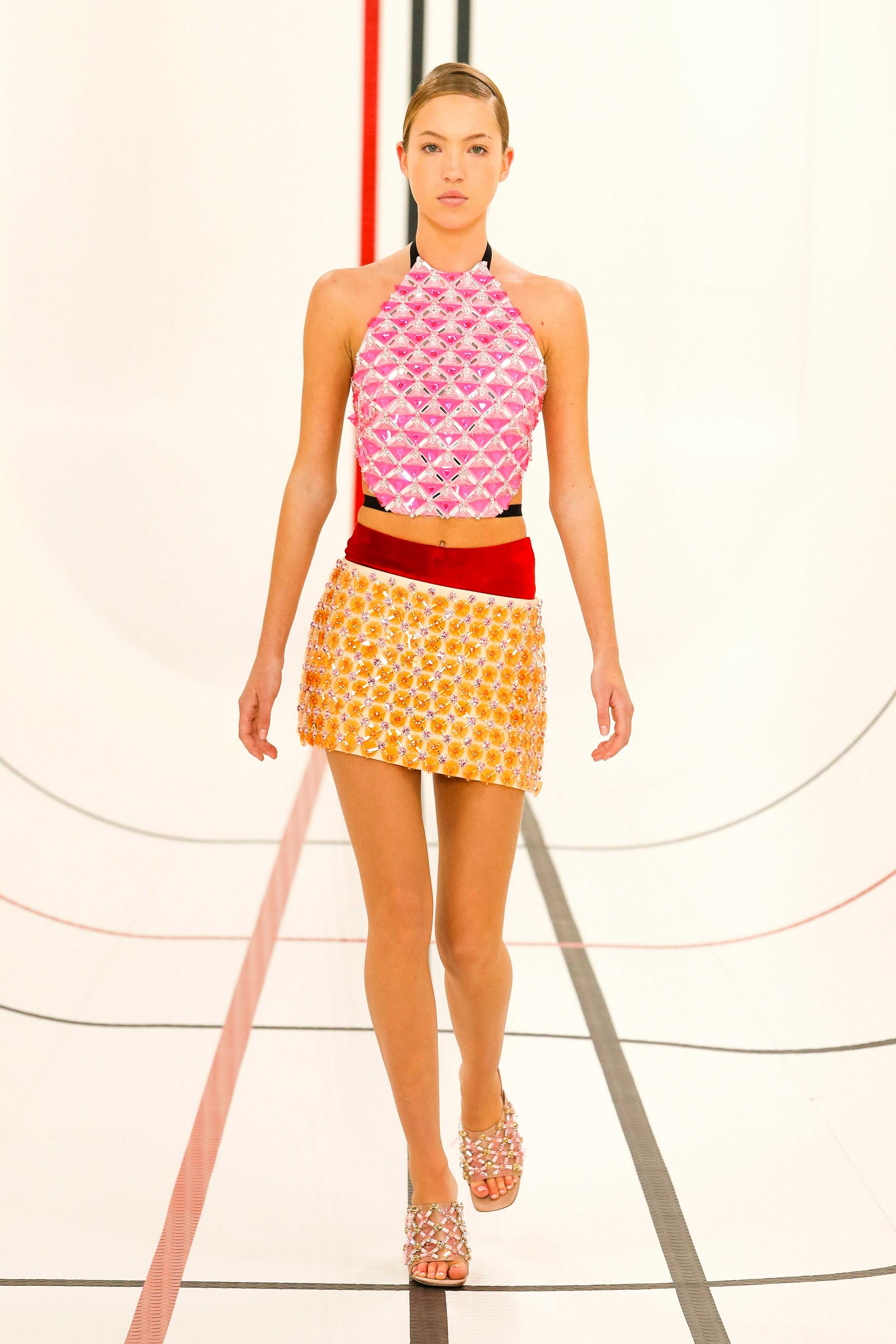 Miuccia Prada sought a mutual language between sport and parades, finding parallels in these two forms of spectacle. The coexistence between sportswear and fashion is evident in the athletic silhouettes of the seventies with elegant evening gowns. The vibrant colors were the real protagonists because they flooded the offer of Miu Miu for the SS21 season.
The taco shoes underwent a reconversion to give them a more chic Miuccia style. The shoes share a certain similarity with the line presented by the flagship firm, Prada. Zippered tracksuit jackets are updated with psychedelic prints and crystal accessories such as sandals and handbags.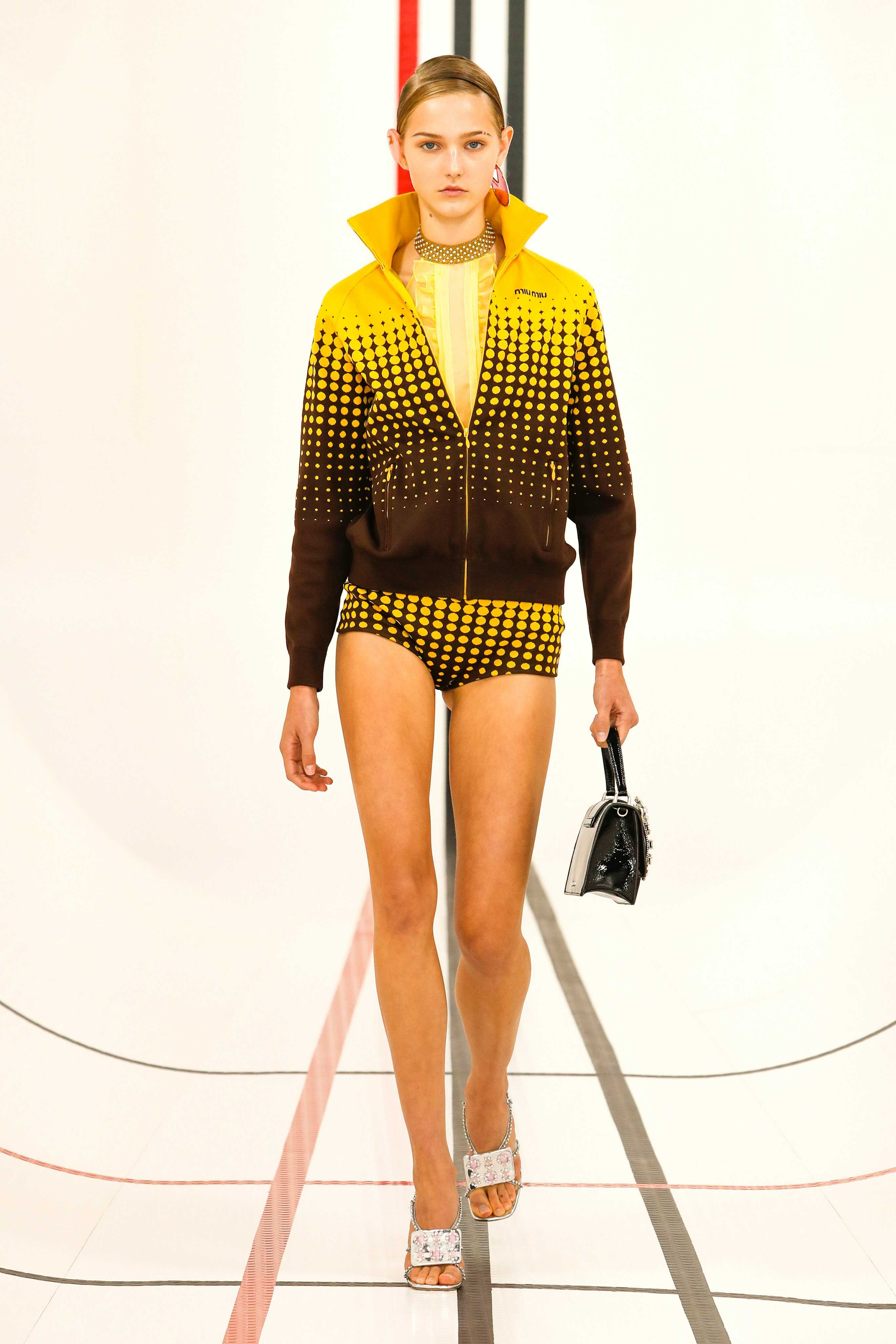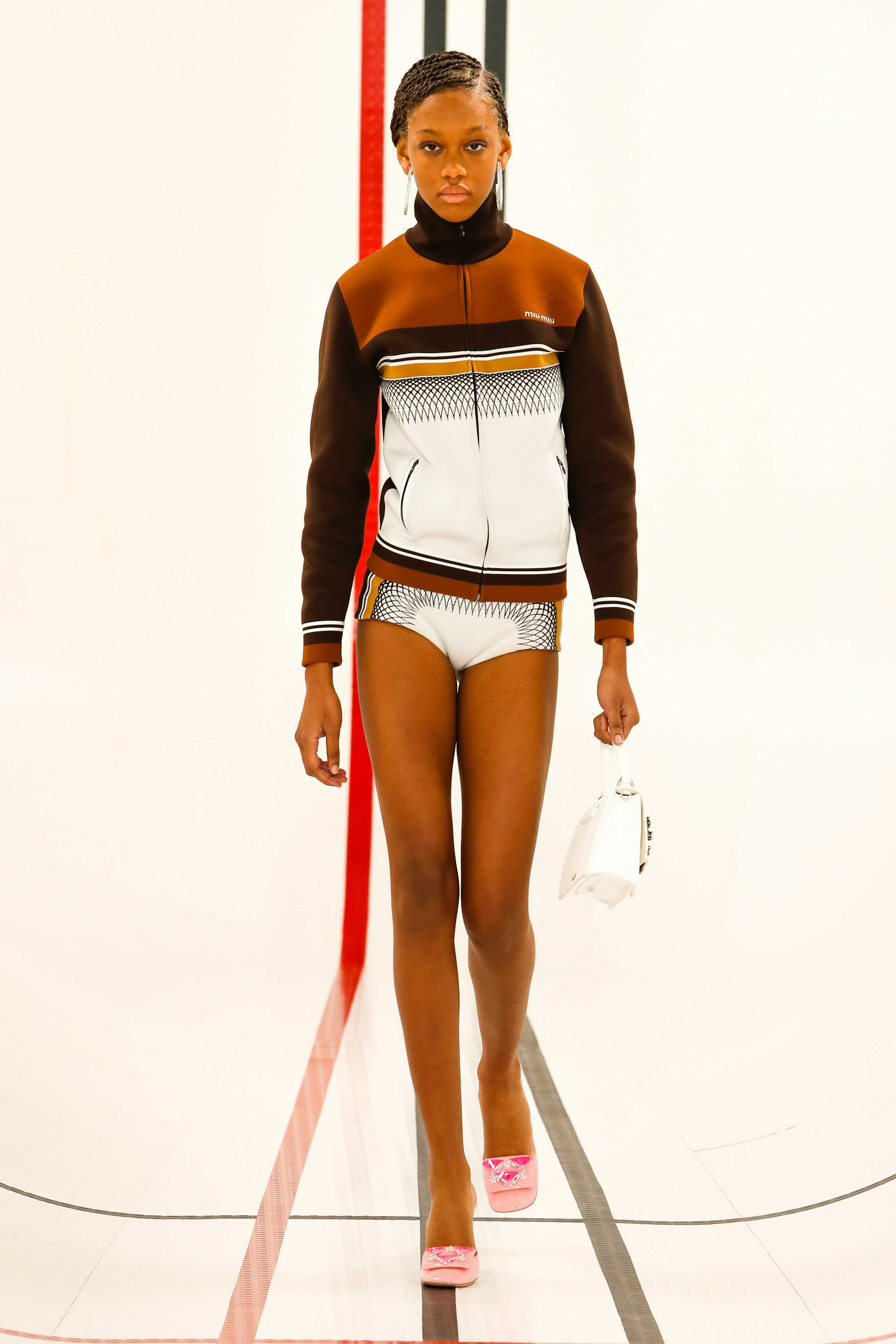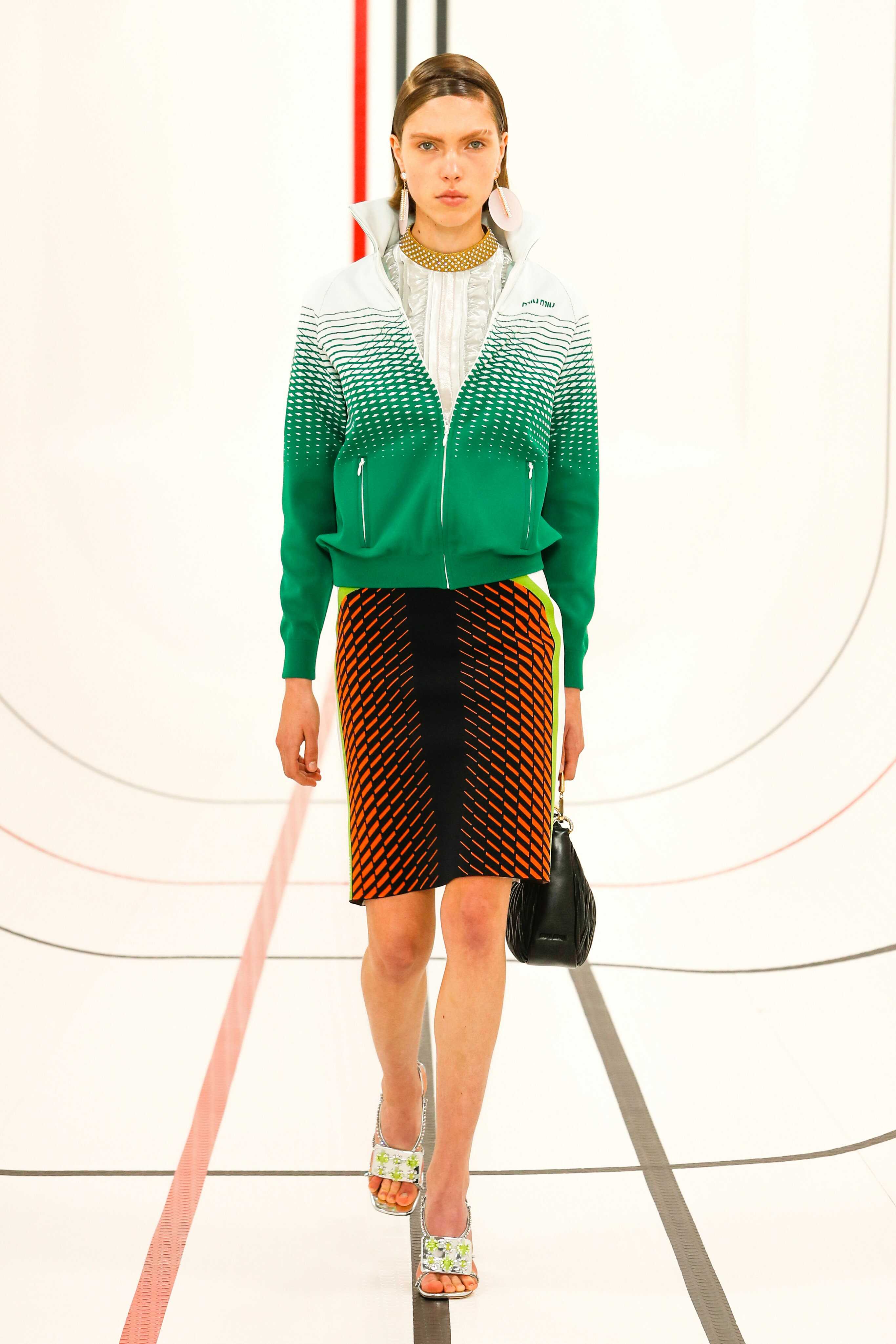 The stripes on polos and shirts are reminiscent of the training uniform of soccer teams. The combination of prints and fabrics gives the SS21 offer an unparalleled dynamism, a similarity to sports speed. The firm's creative director also unveiled the new retro-futurist eyewear collection in rectangular paste and very bright colors, the dark tone lenses providing a perfect contrast. The bows and evasive cuts give a sweet touch to a rude and sporty collection.