READ IN: Español
MM6 Maison Margiela (@mm6maisonmargiela) presented its new FW18 collection at the LFW covering an entire pub with aluminum foil. Everything you can imagine in a bar was covered with silver paper that referred to Andy Warhol's famous Factory placed in Union Square NY.
All this retro-futurist imaginary connected perfectly with the MM6 proposal, which relied on the brilliance of silver as a connecting element in which: aviator jackets, rock aesthetics and feathers were covered with brilliant material; reference to the founder Margiela who was a declared lover of sparkle. In addition, we could see a clear allusion to the typical mirror balls of discoteques inspired by Studio 54.
MM6 FW18 | © Lucie Rox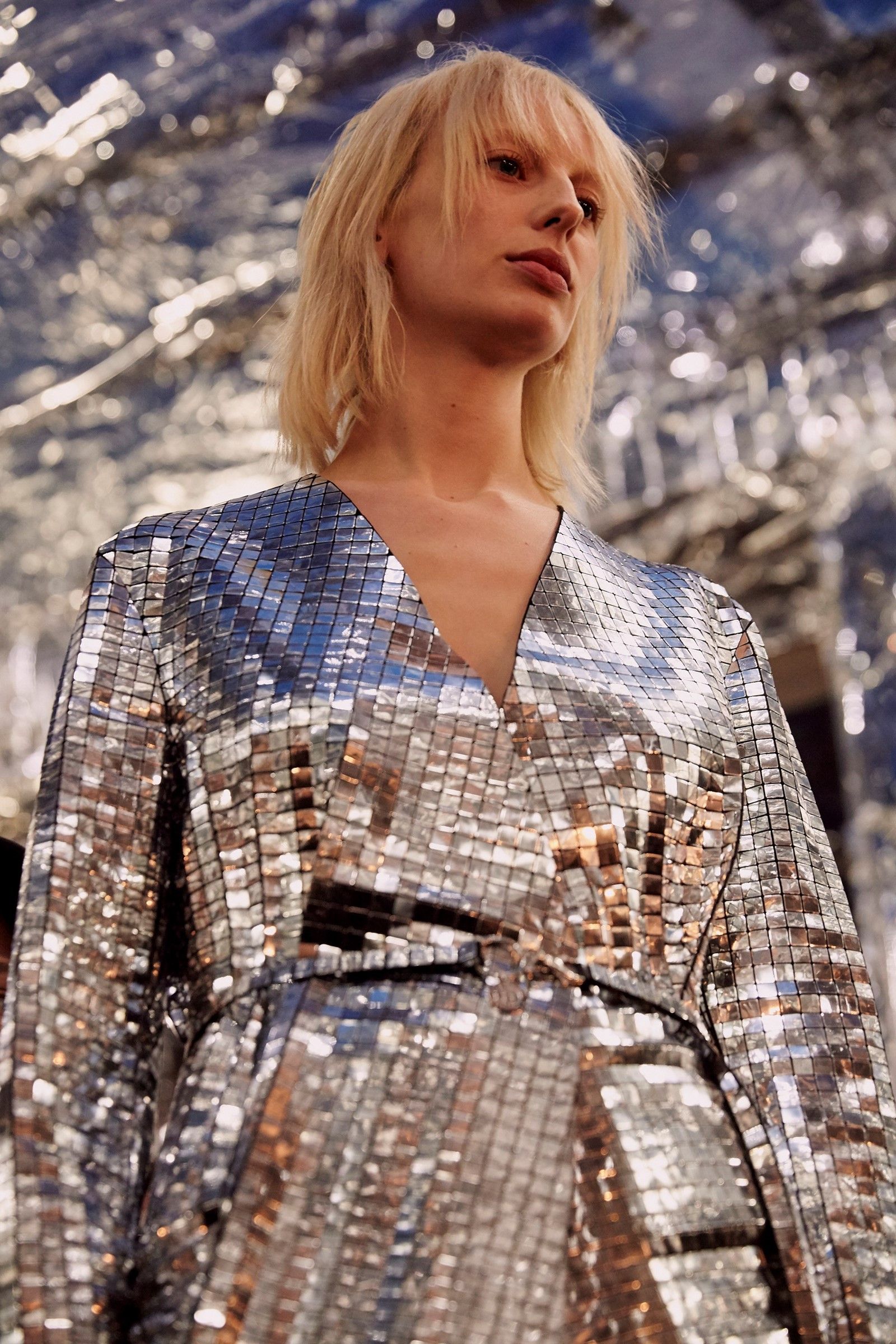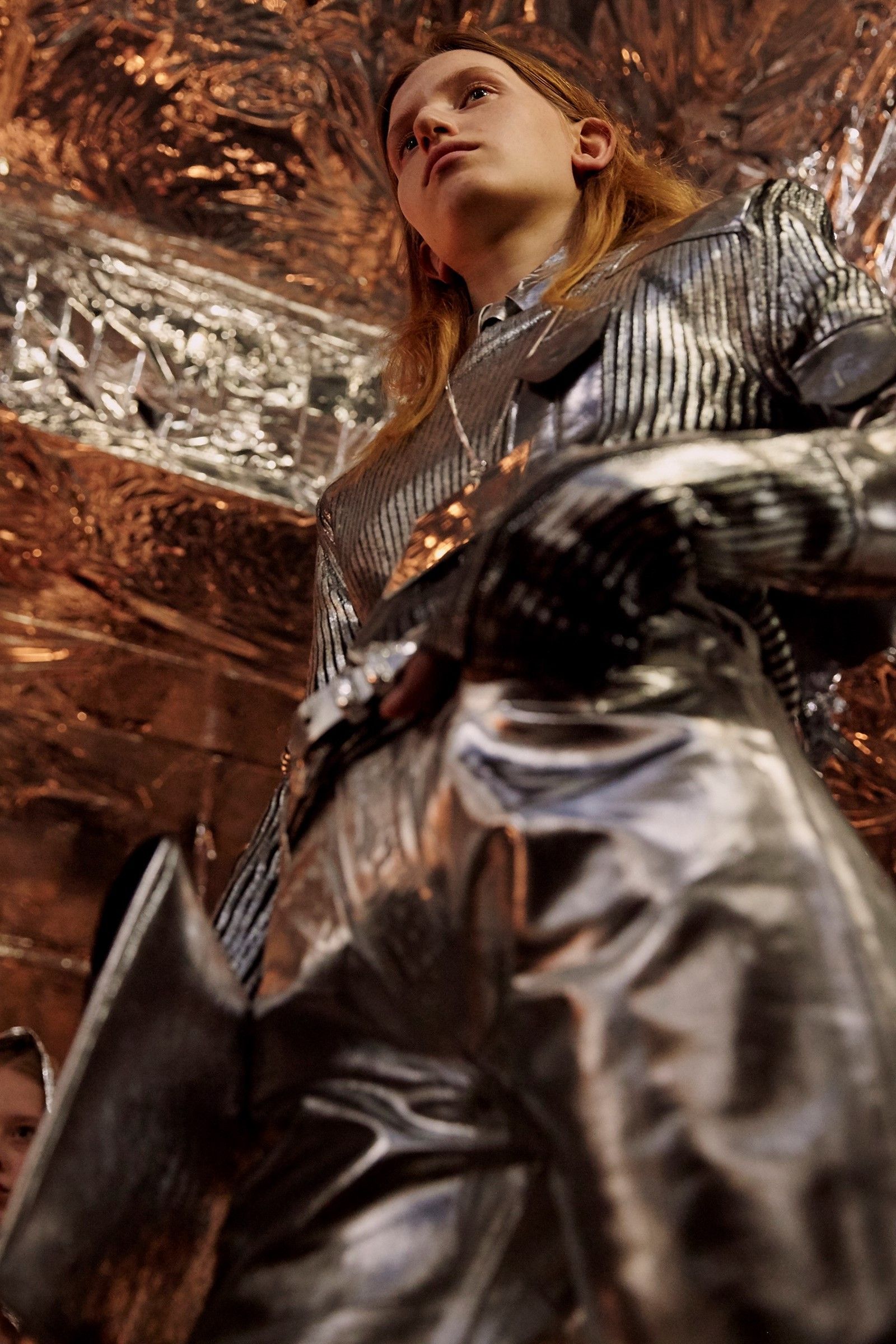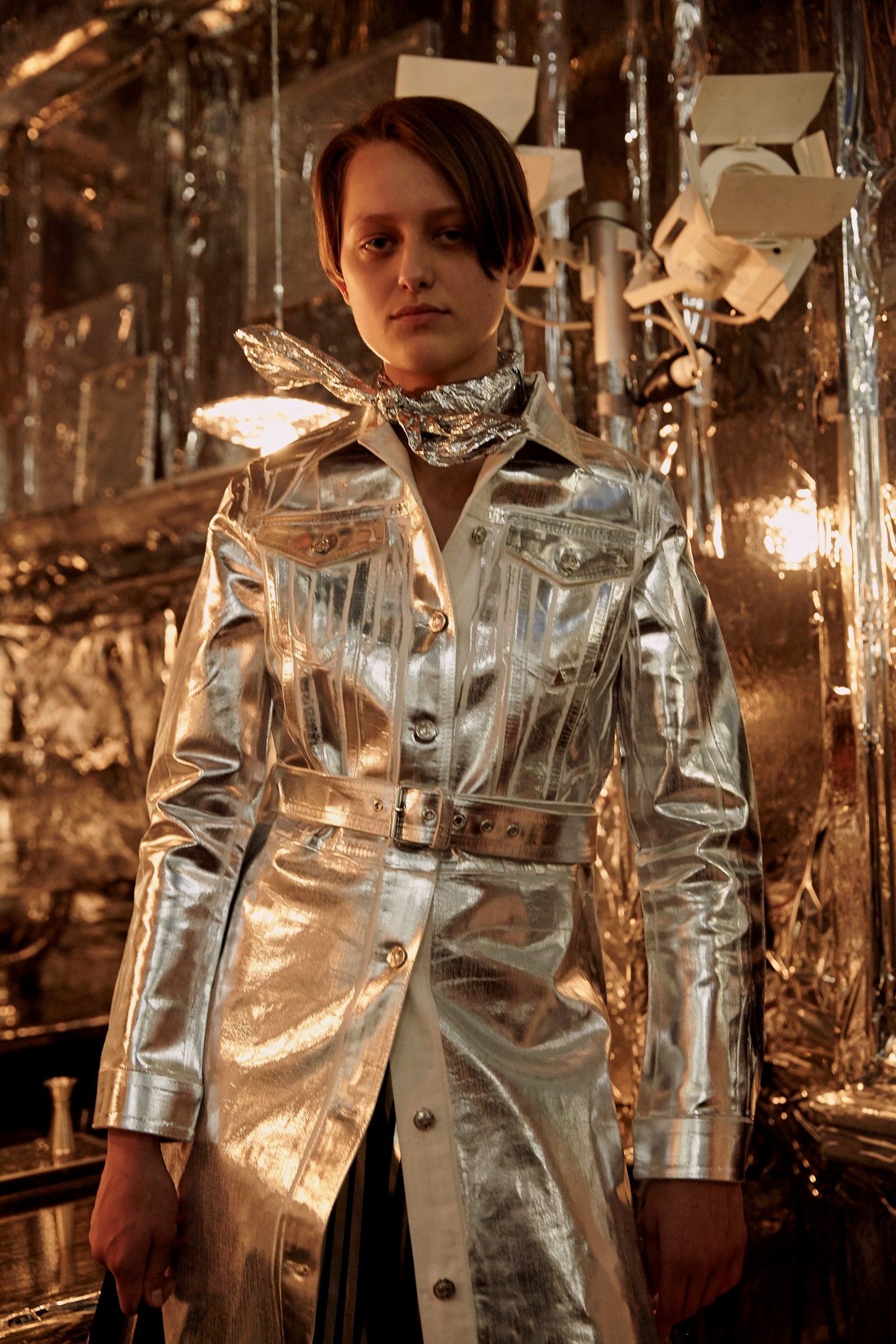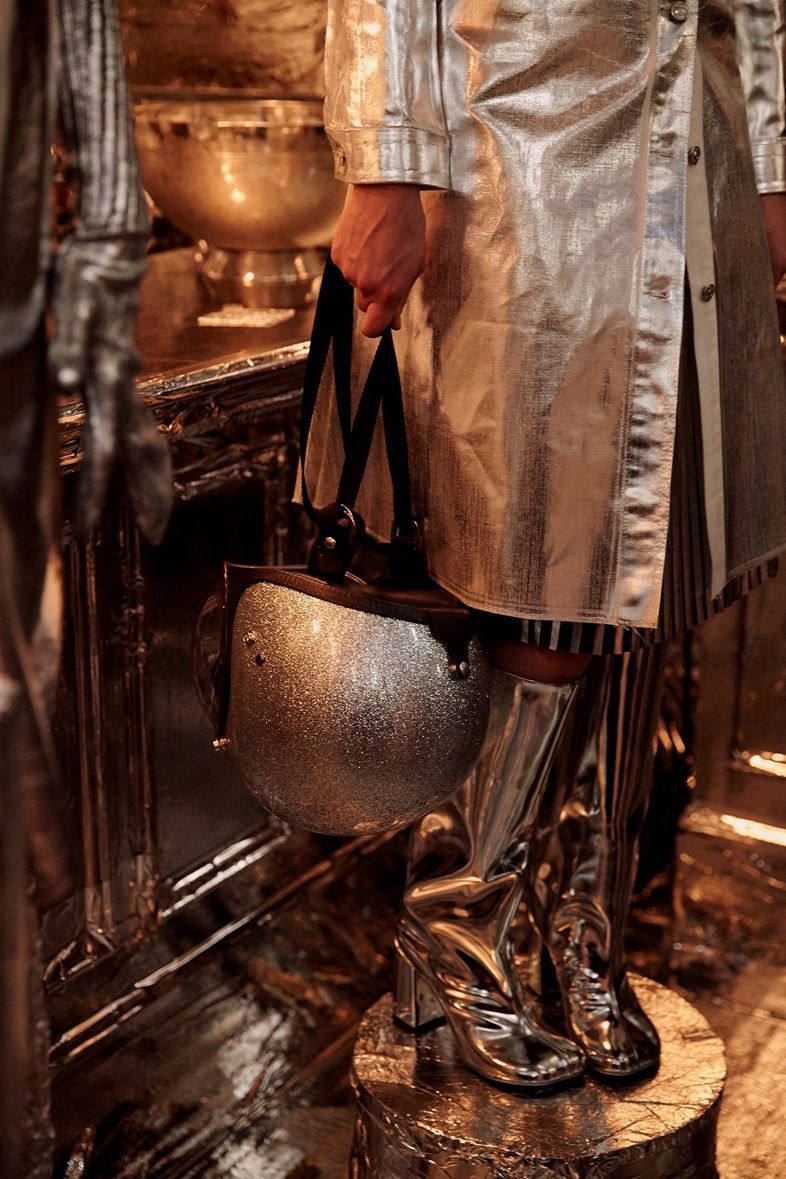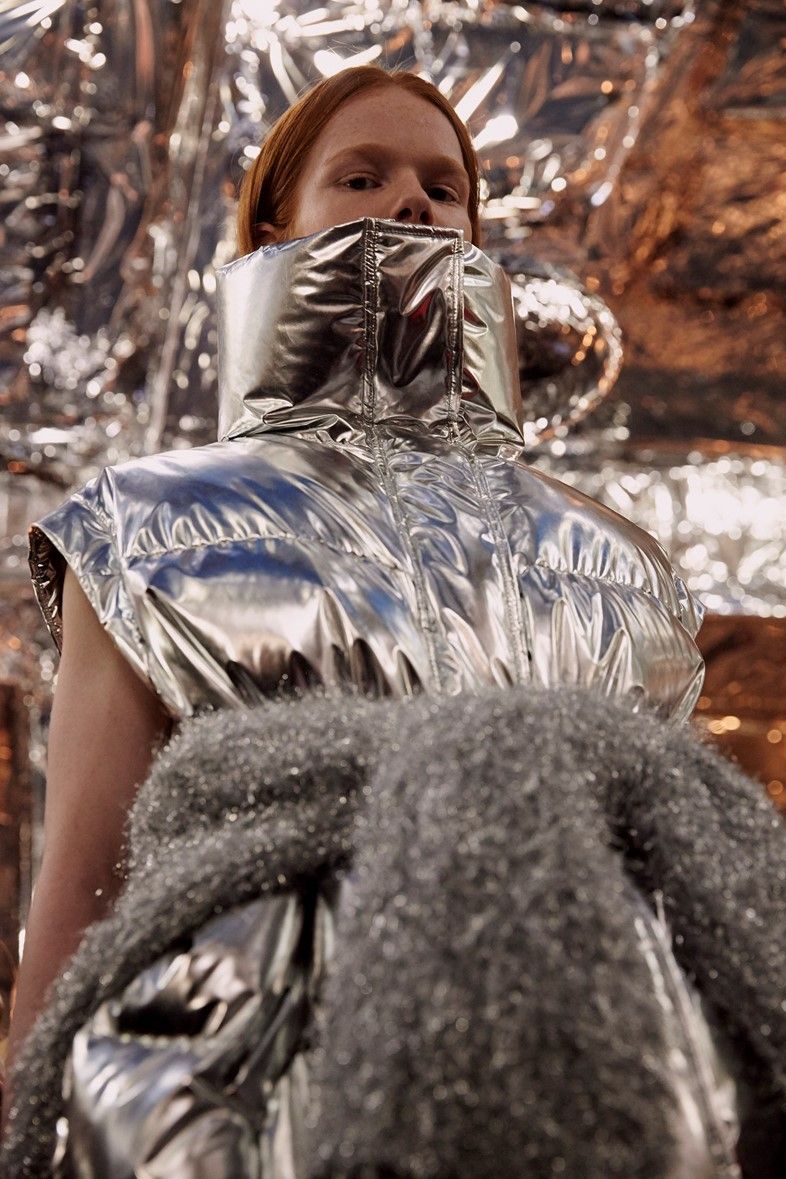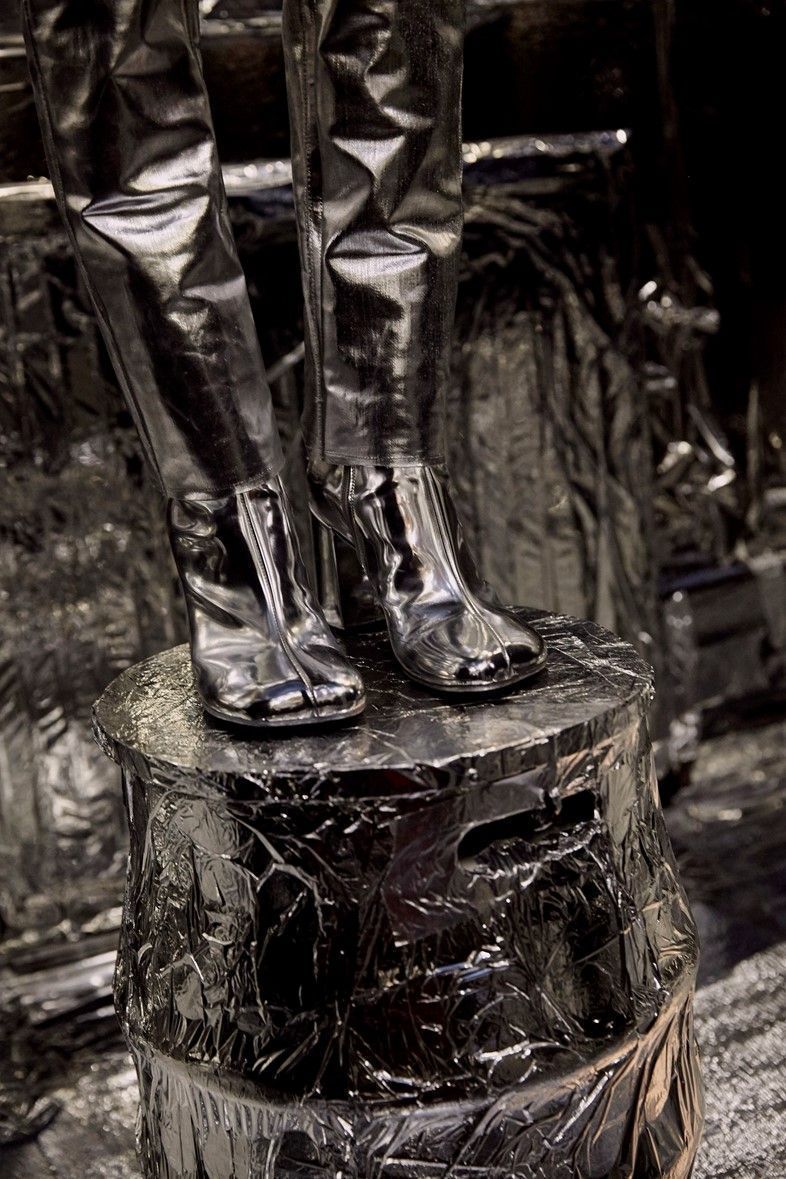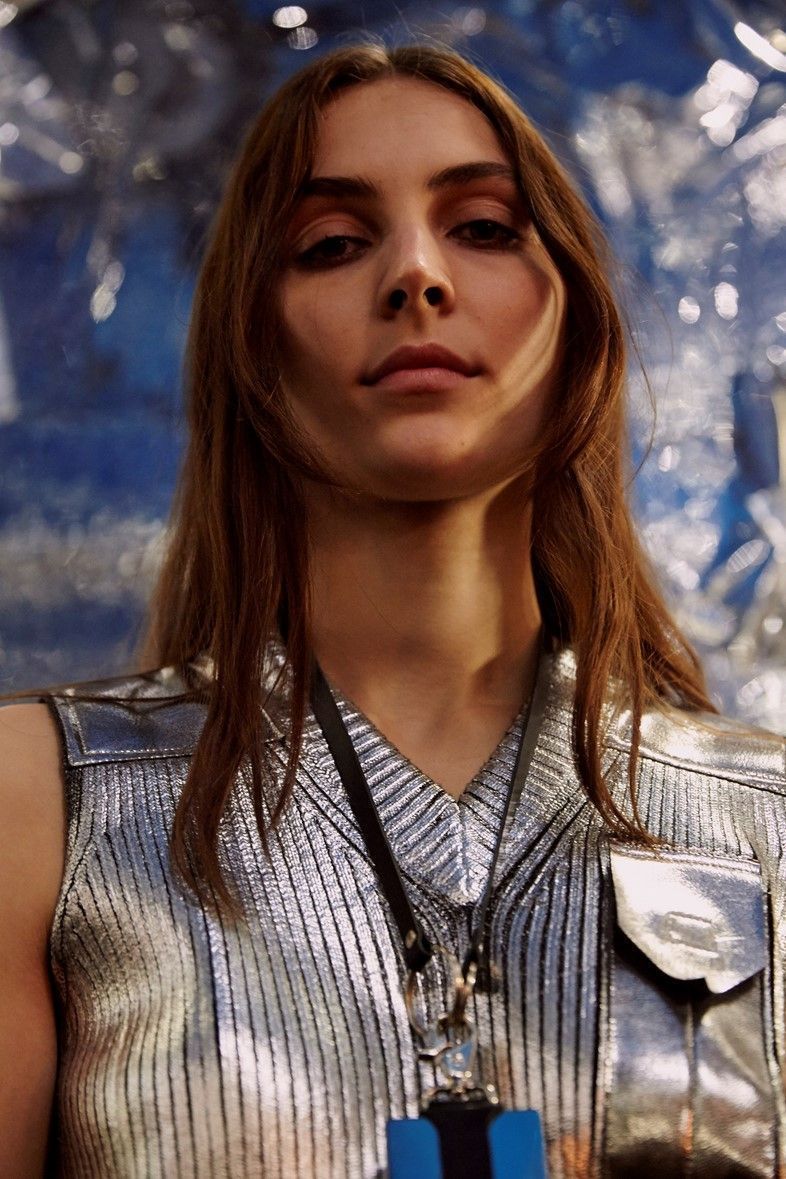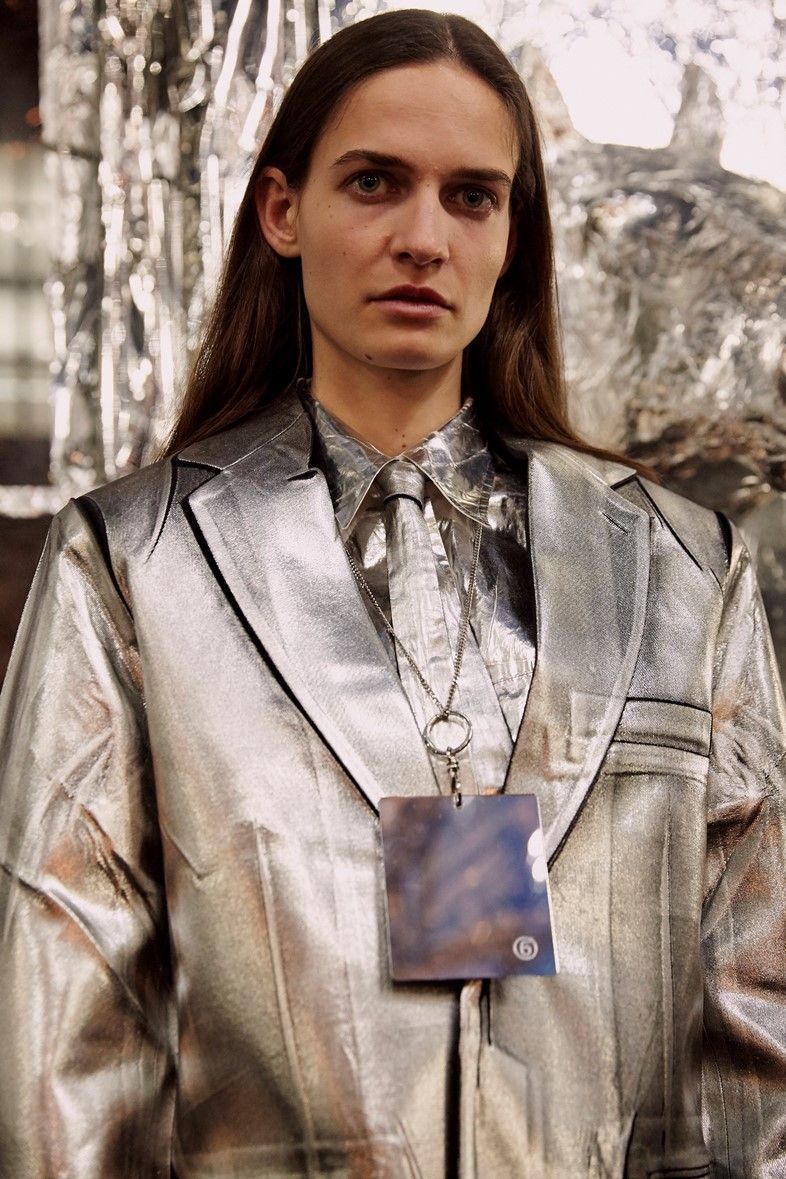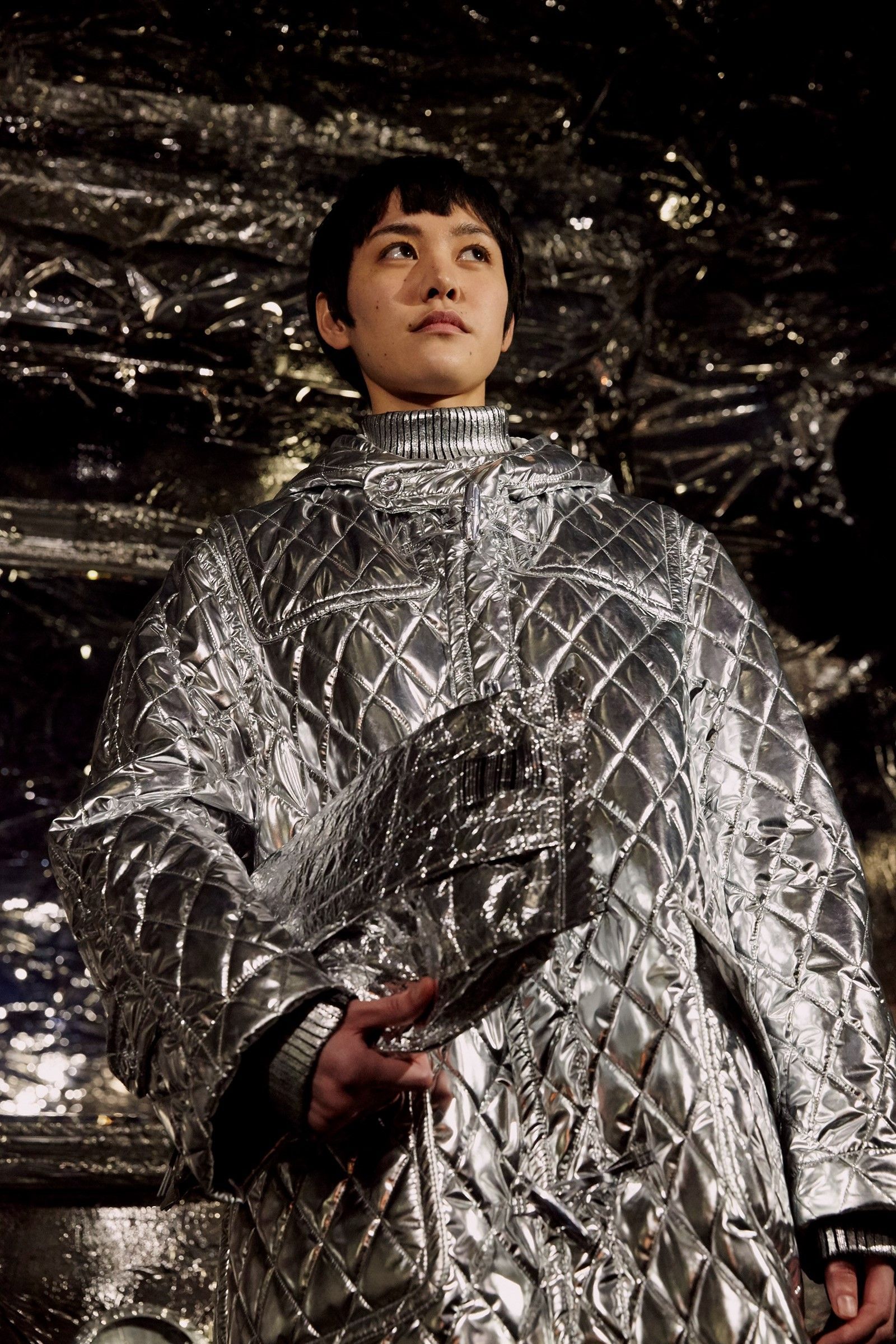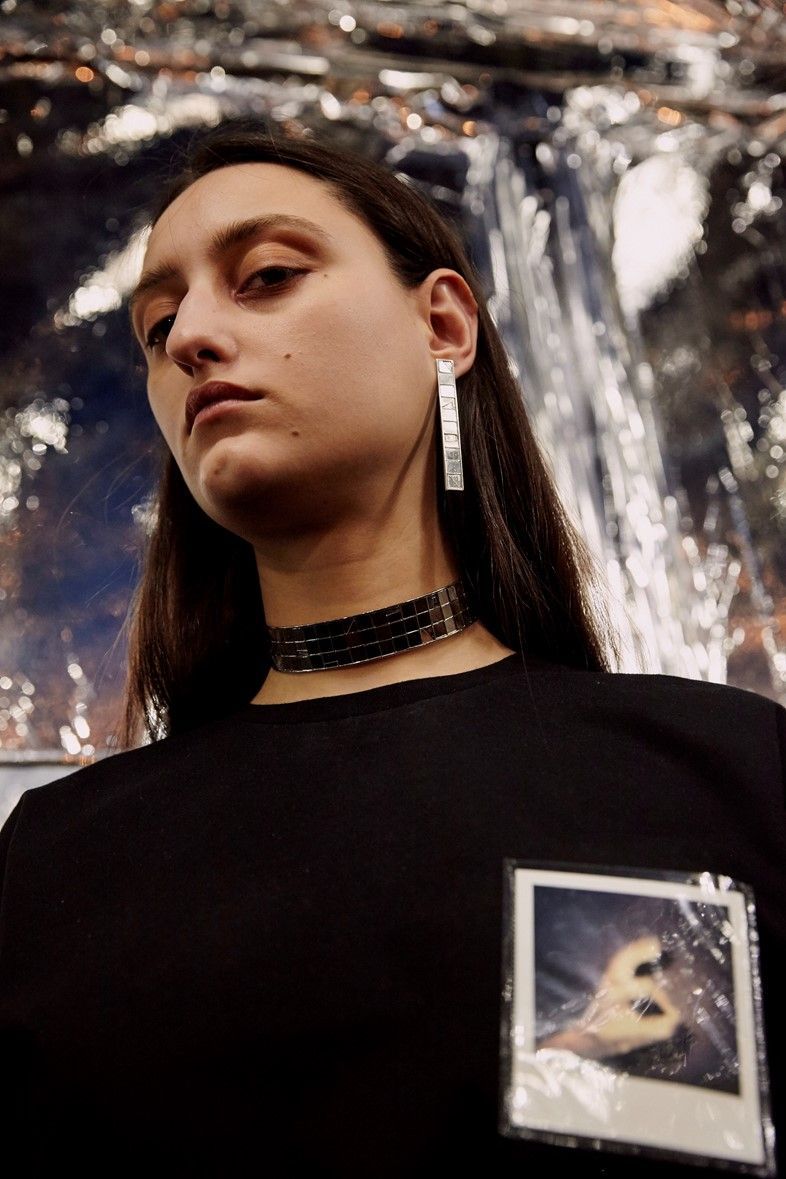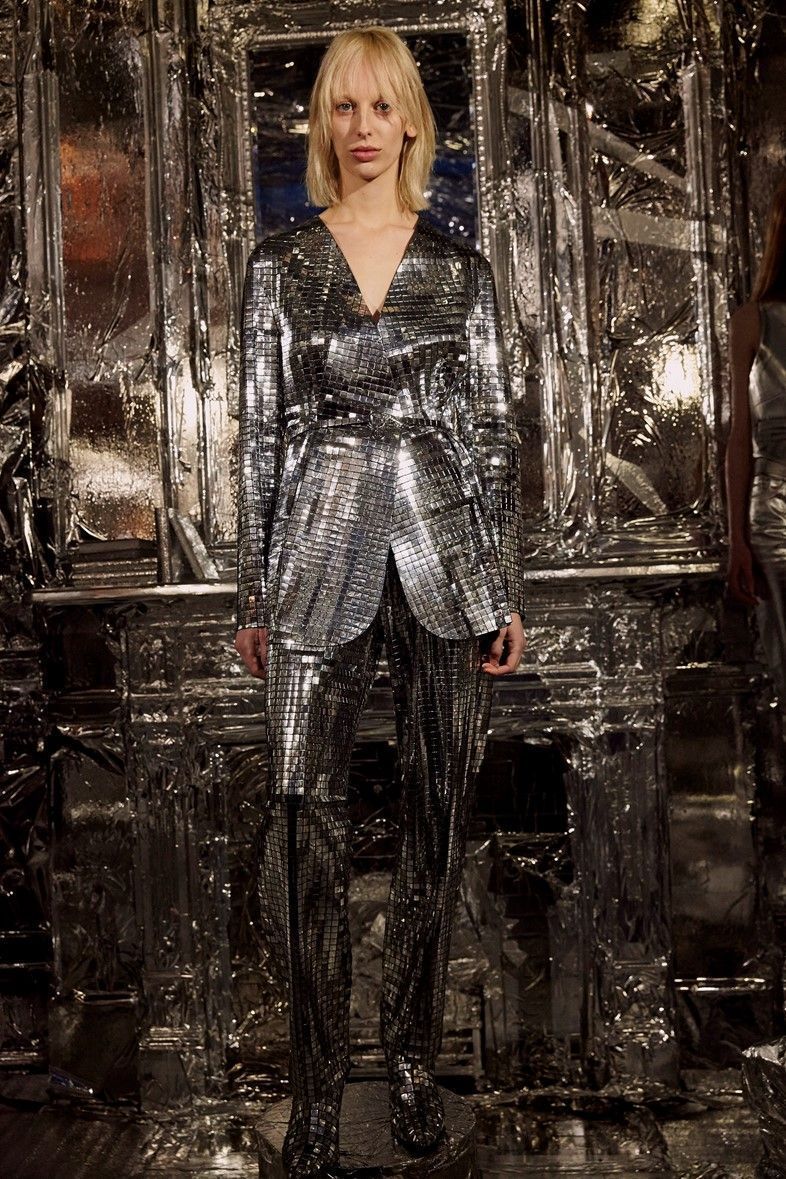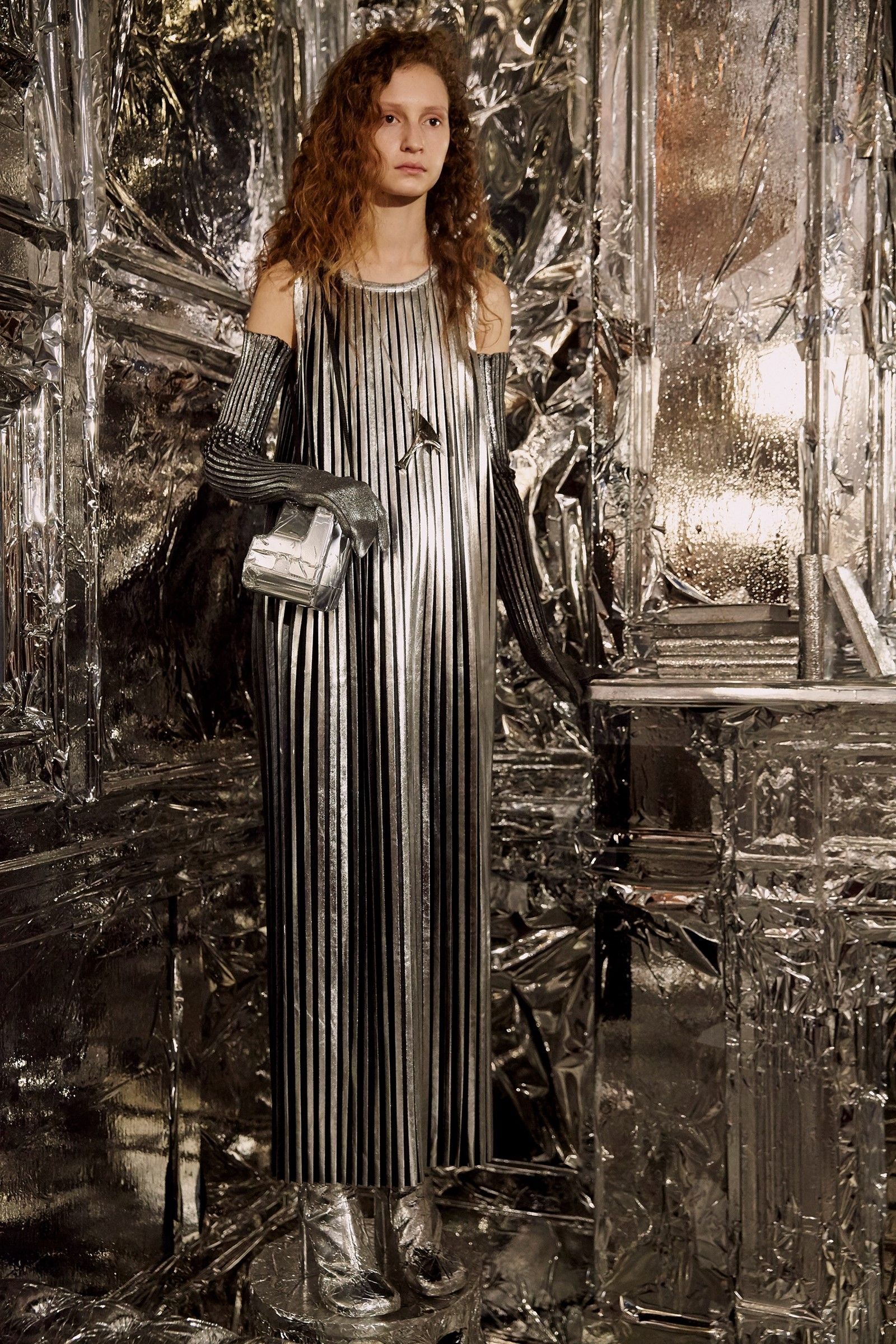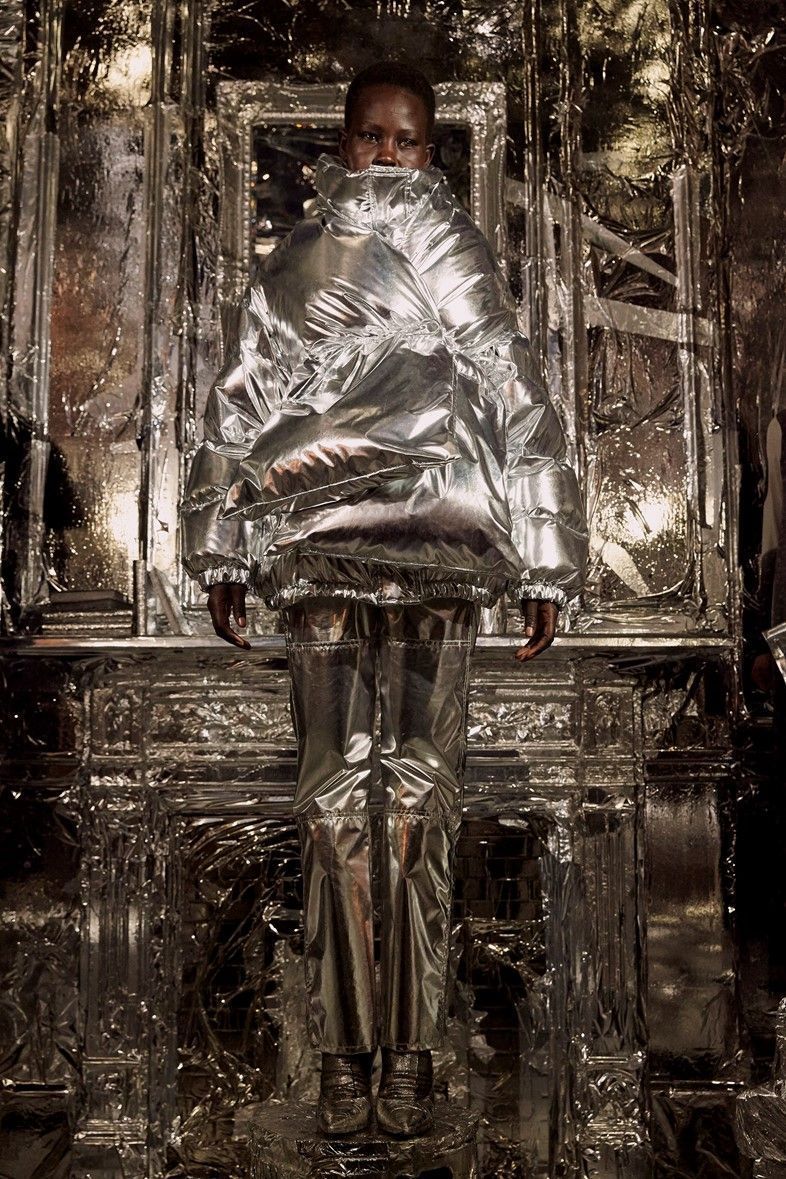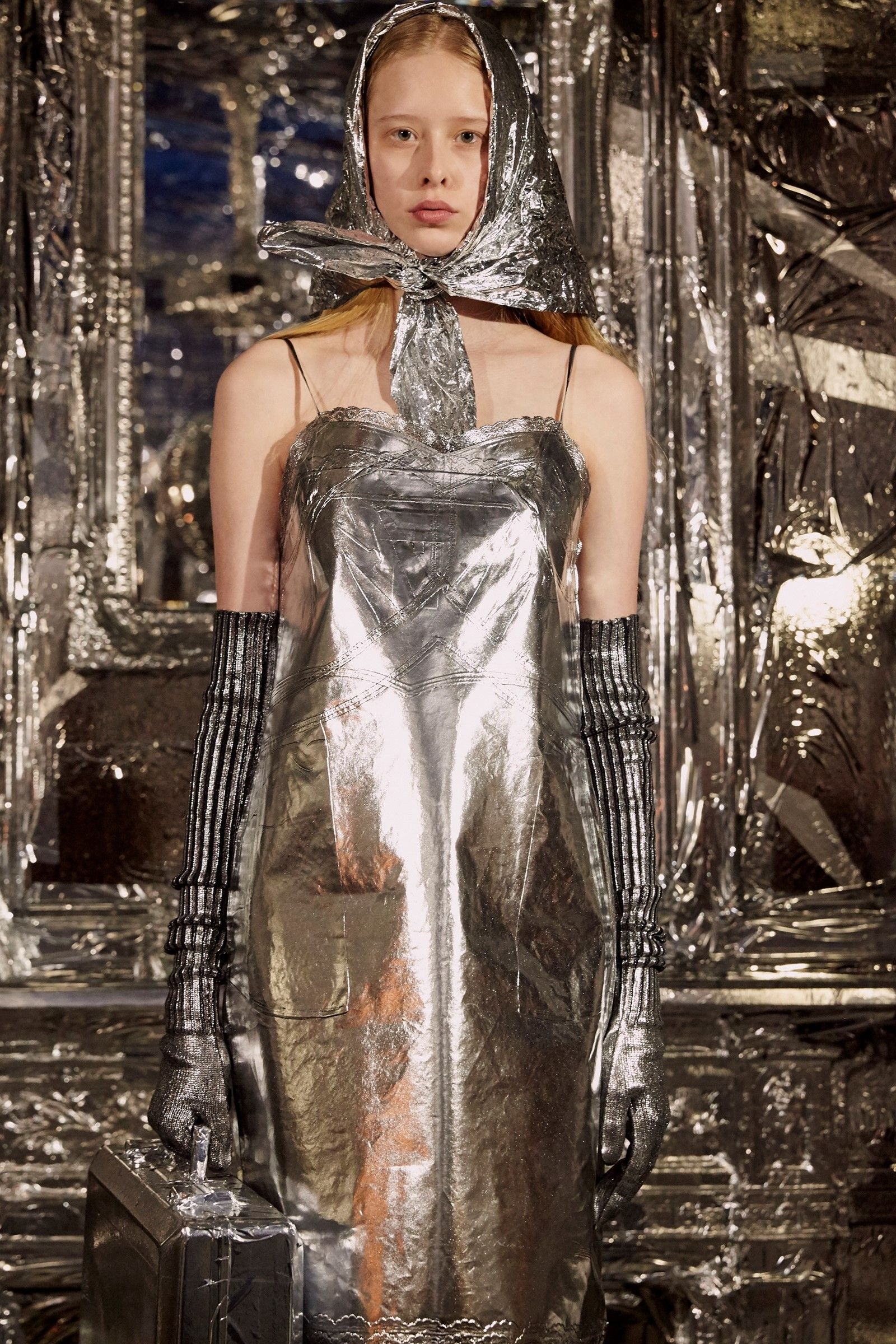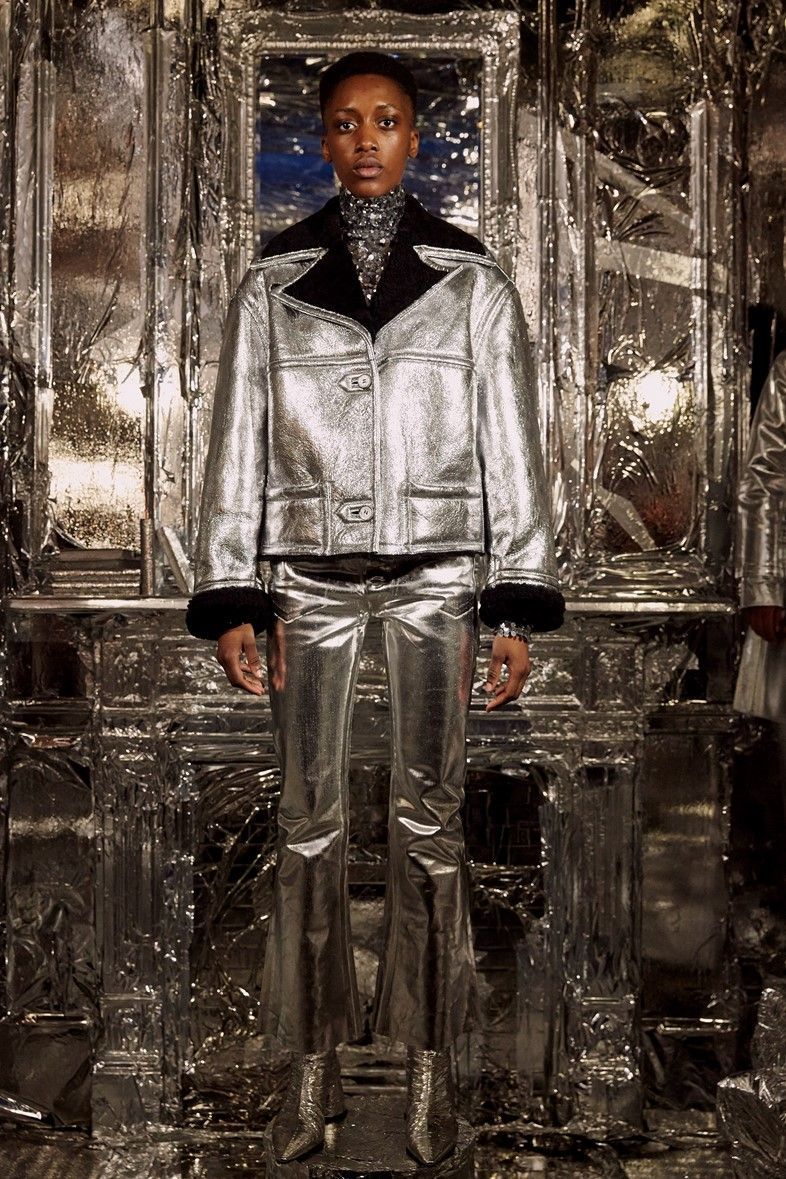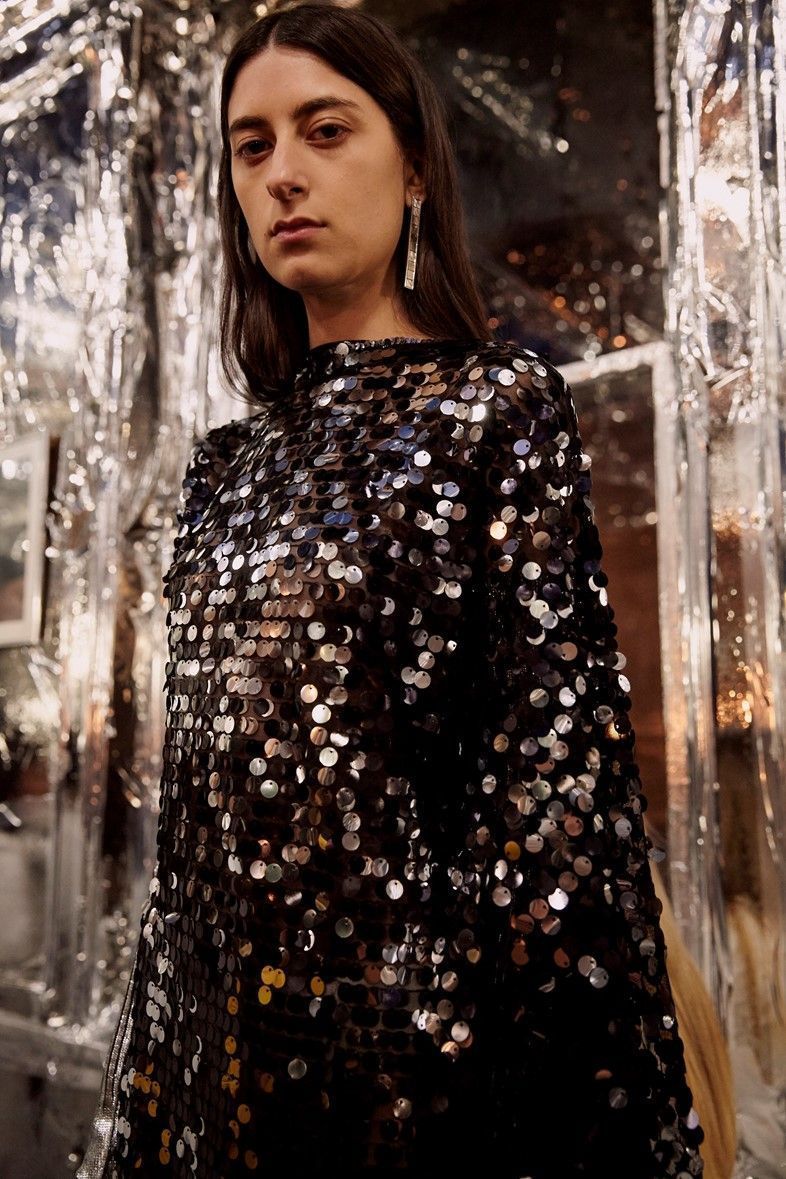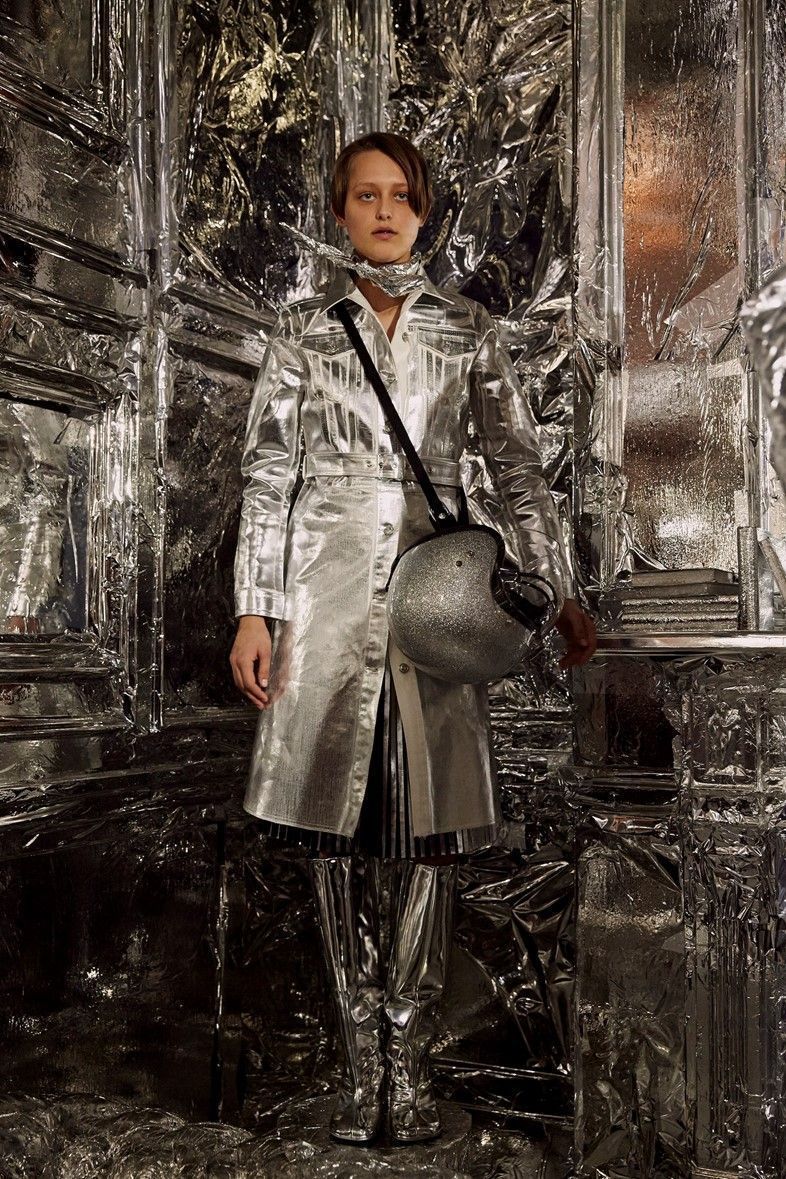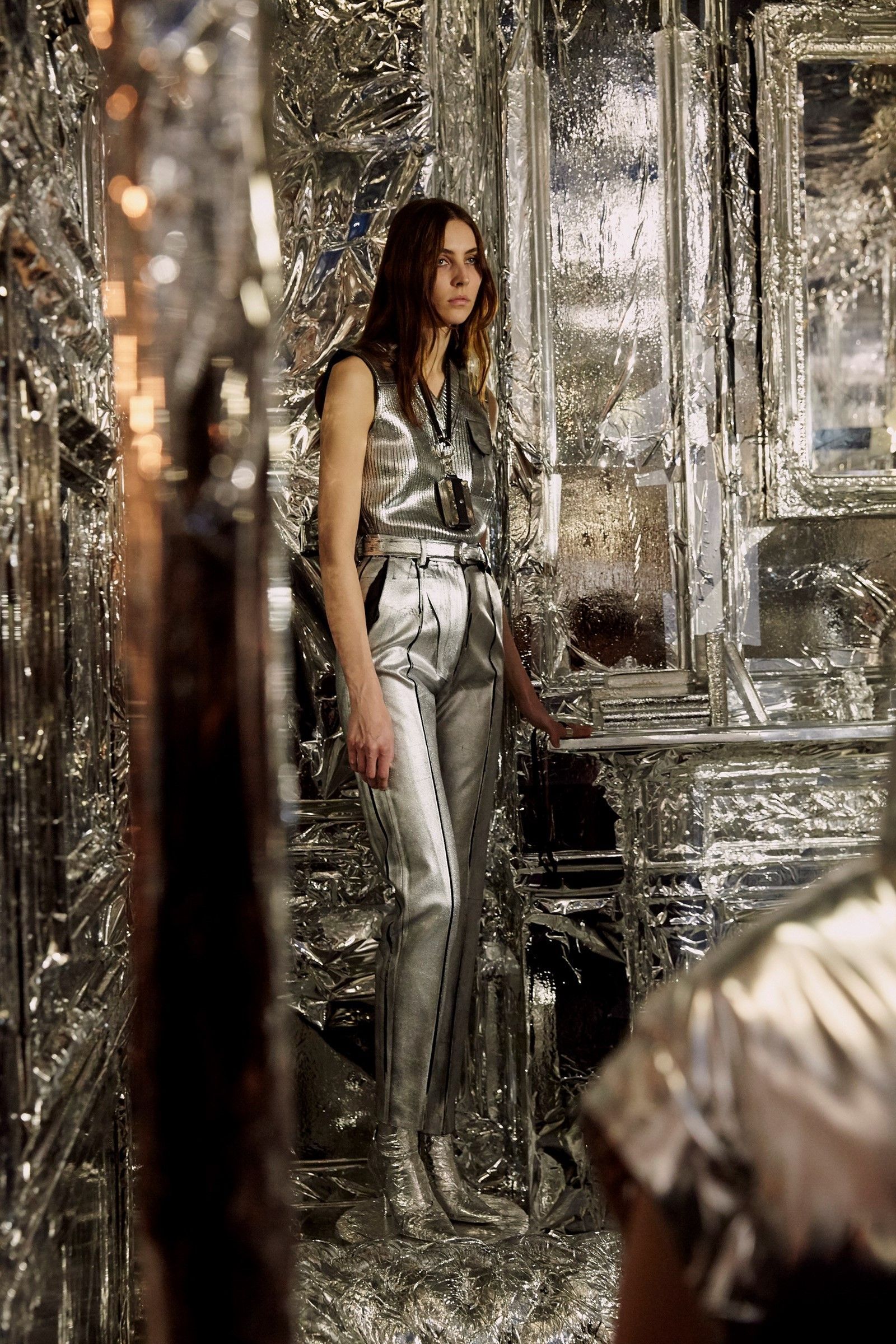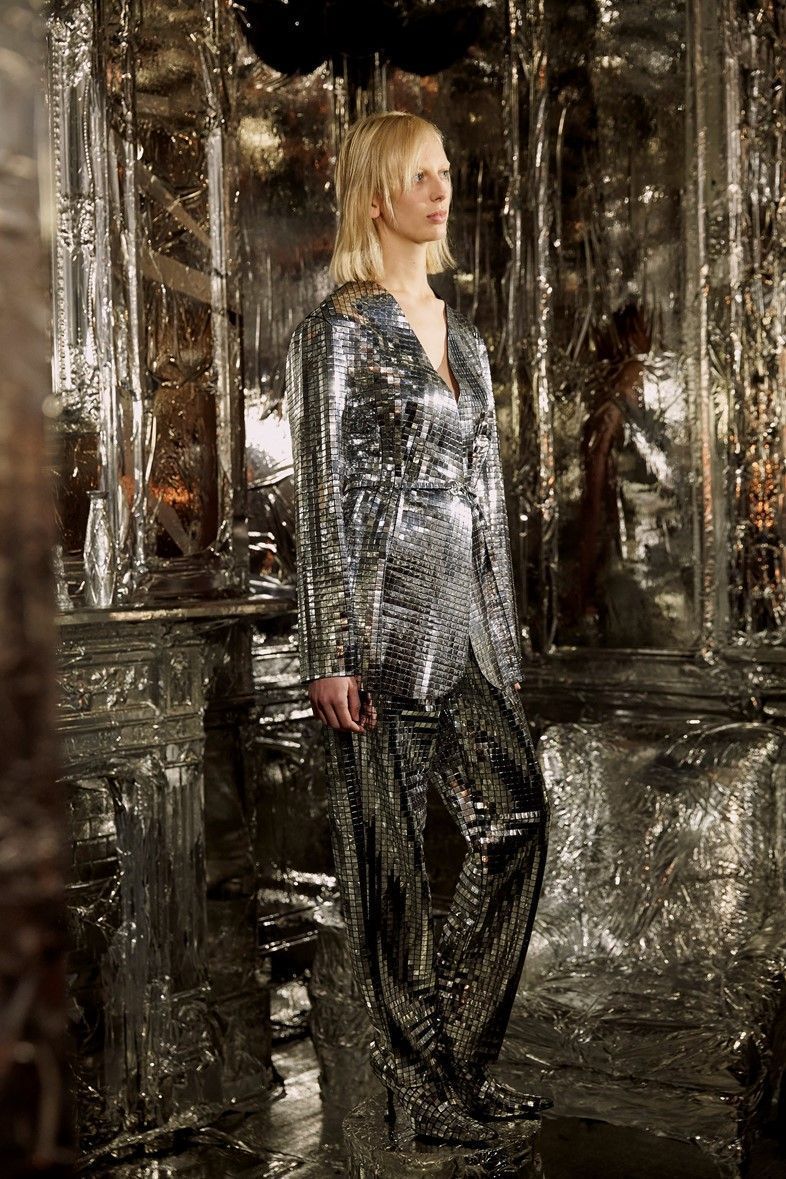 Attendees were able to see the collection through the models scattered throughout the pub, in addition to receiving a limited edition silver/bright aluminium t-shirt that connected and closed the circle of the proposal. The new MM6 will hit stores in September.