READ IN: Español
One house, different voices. This is how the Moncler Genius project is defined, which has brought together ten creatives to reimagine the puffer jacket.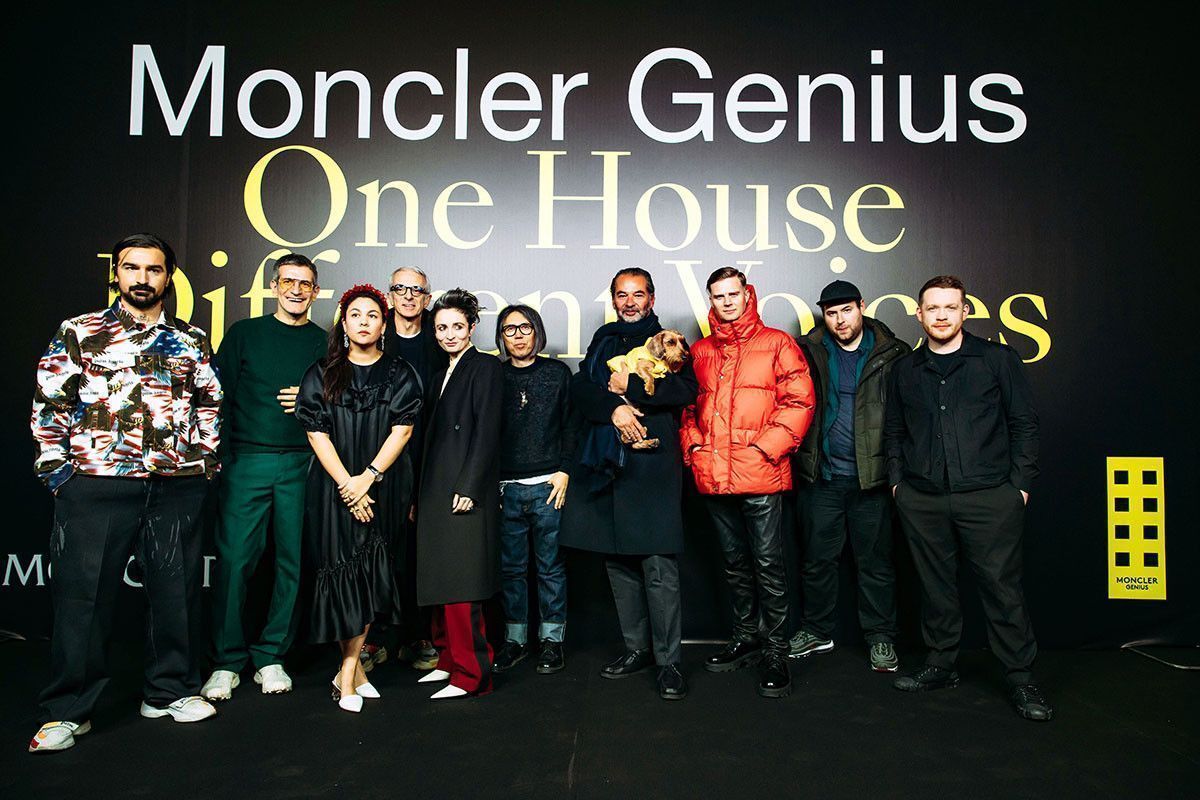 The company Moncler shows that collaborations are the way to success in the fashion industry. But these are not the classic unions between brands and designers. Moncler goes further, consolidating a creative synergy between different designers that revolutionizes the traditional concept of seasonal collections. Because Moncler does not have seasons, but drops, a dynamic of streetwear that is increasingly present in luxury fashion.
Ten creatives have been invited to participate in order to present their own personal vision in each drop. The sum of all these perspectives gives rise to a concept that combines an unprecedented aesthetic diversity, always in line with the style and principles of the brand. Remo Ruffini, president of Moncler, assures that this is a very innovative concept that adapts to the consumer of our century, a profile that goes beyond a closed proposal and seeks variety and originality.
Moncler Genius was presented during Milan Fashion Week with an exciting line up, ten designers joining their pieces for a common project. Richard Quinn, Matthew Williams (1017 Alyx 9SM), Pierpaolo Piccioli (Valentino), Simone Rocha, Francesco Ragazzi (Palm Angels), Hiroshi Fujiwara (Fragment), Sandro Mandrino (Moncler Grenoble), Veronica Leoni, Sergio Zambon (Moncler 1952) and Craig Green. There are eight different capsule drops presented at the same time. In this way, the project majestically eludes stylistic, seasonal and age restrictions that could obstruct the connection with the public.
The designers reinvented the puffer jacket and other elements from the house, each following their own dynamics, style and passions, resulting in an epic, avant-garde fashion show. From Dalmatians with jackets to puffer dresses with African prints that have already colonized Instagram. A true unrivalled performance that shows that a breakthrough in the industry is possible: the democratisation of fashion is the future.
Moncler Genius