READ IN: Español
Fashion is once again entering the world of gaming thanks to Moncler and Epic Games. Through this virtual collection you can now dress your Fortnite avatar in the latest drop G MONCLER 1017 ALYX.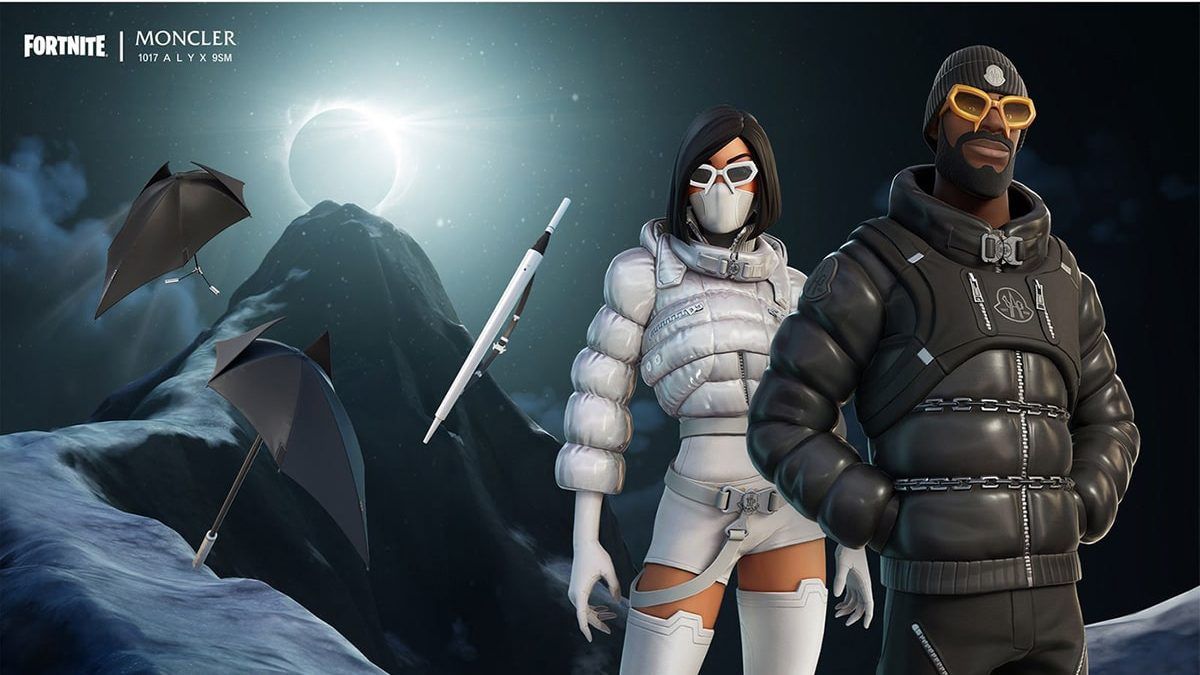 Designed by Matthew Williams, the collaboration is part of the French brand's "Genius" line, and features a series of rendered outfits such as the classic Moncler "Andre" and "Renee"; which can be accessorized with the "Umbra-Tube Back Bling", the "Umbra-Axe Pickaxe" and the "Para-Pluie Glider".
Players will be able to choose between dark and light models in line with the collection that celebrates the intersection of light and dark. They can also opt for the reactive version, which changes color as heights are raised in the game. "The Summit" loading screen completes the collaboration.
"It has been exciting to work with the team at Epic and Moncler to bring the 6 MONCLER 1017 ALYX 9SM collection to life within a vibrant digital space like Fortnite," shares Williams in a press release. "The new collection celebrates when light meets dark, the collaboration with Fortnite explores this concept in entirely new ways."
Fortnite gamers can now log in to the in-game item shop to get their hands on the digital collection of 6 MONCLER 1017 ALYX 9SM.