READ IN: Español
Jeremy Scott proposes a Moschino FW19 inspired by ancient Rome, full of extravagance and colour.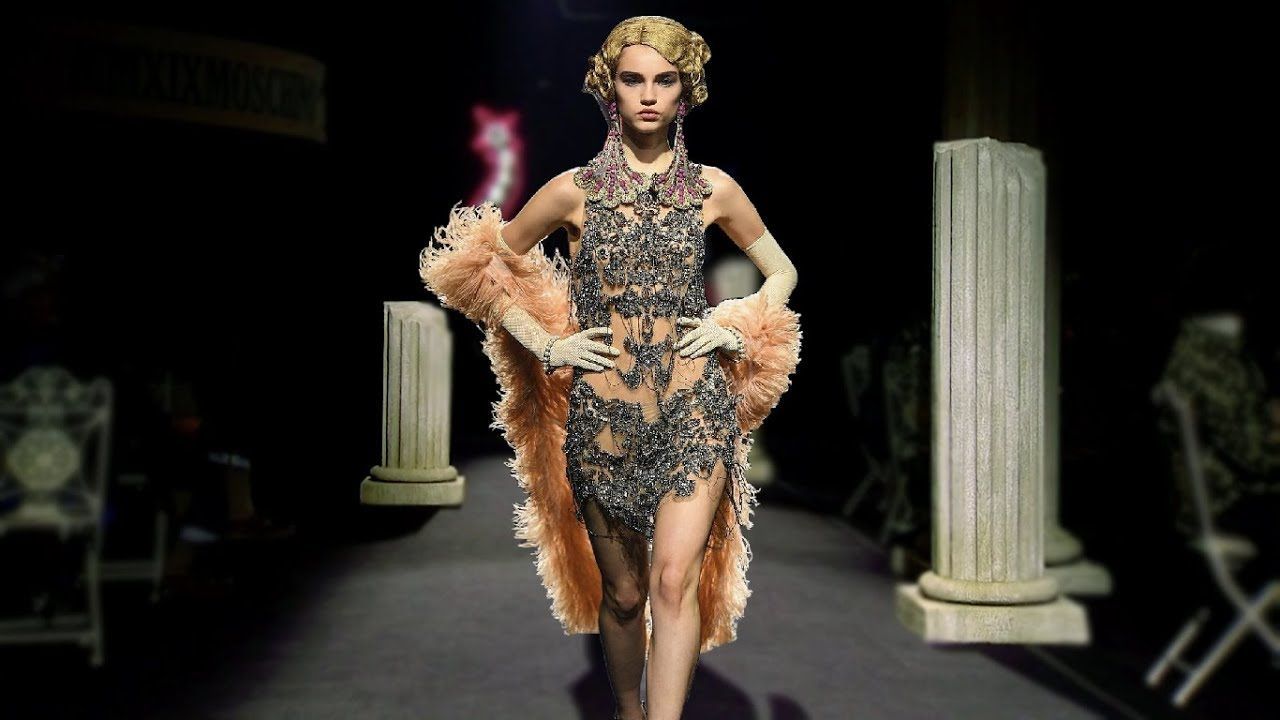 The bet of Moschino for its FW19 collection respects the line of the brand in its tendency towards excesses and extravagances. This time the labbel is committed to the airs of ancient Rome to contextualize its new season.

The FW19 offers striking garments, tulle, feathers and fabrics that take us back decades. Wigs of curl hair, fuchsia, bright black and multicolored prints have paraded down a catwalk delimited by ruined Roman-style columns.
Moschino is committed to the mixture of modern conceptual garments with iconic elements from ancient eras, from armor and helmets of Roman soldiers to messages embroidered with an aesthetic that takes us back to the old Empire.
MOSCHINO FW19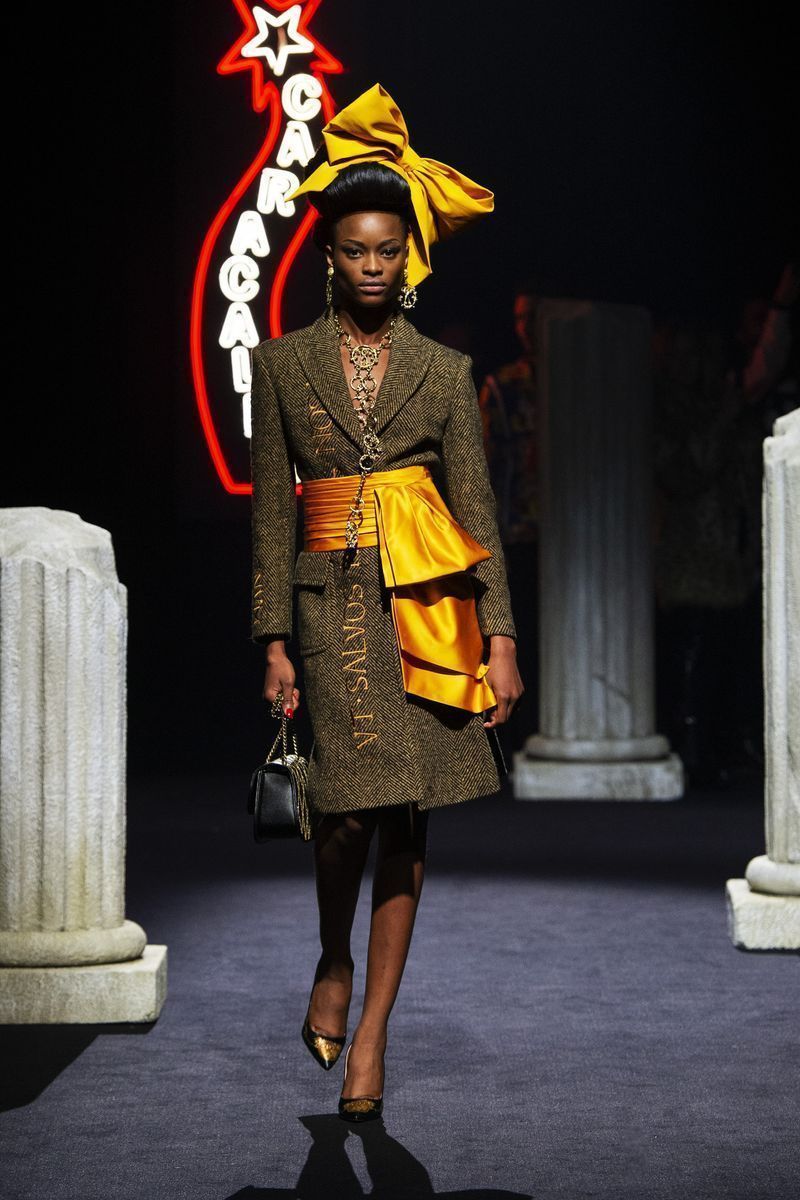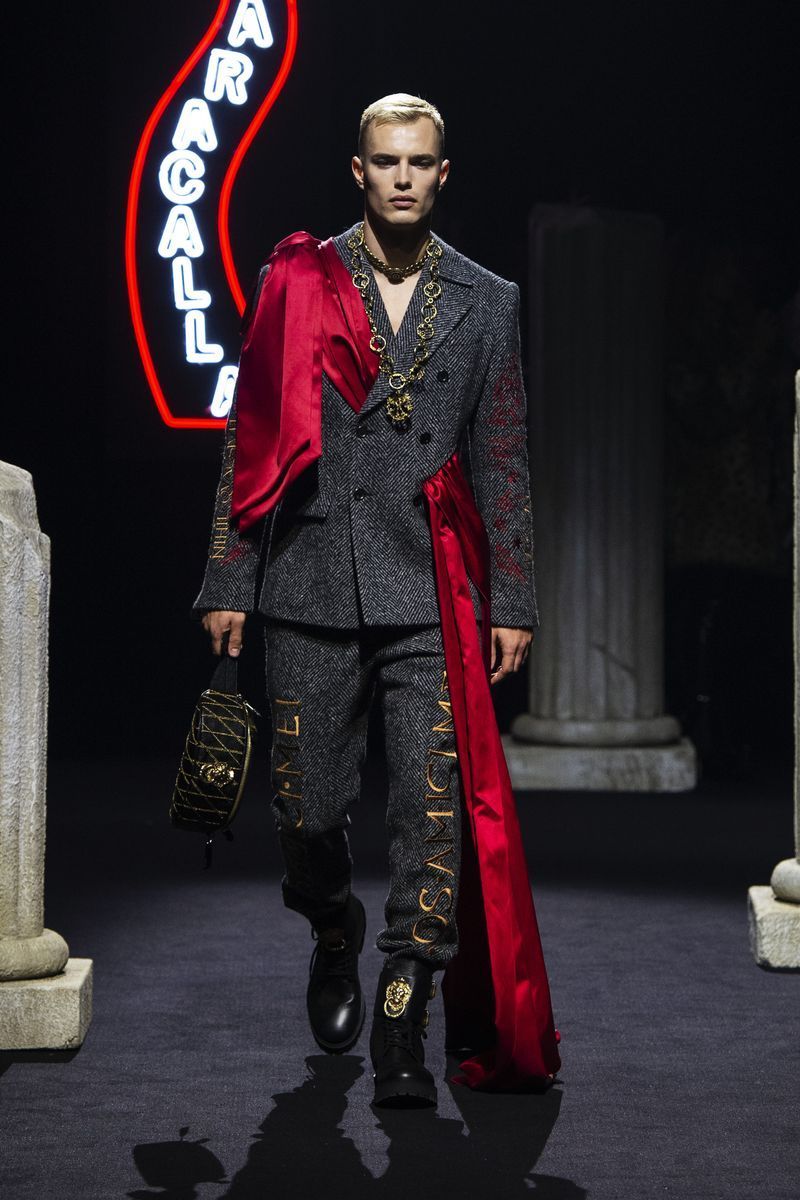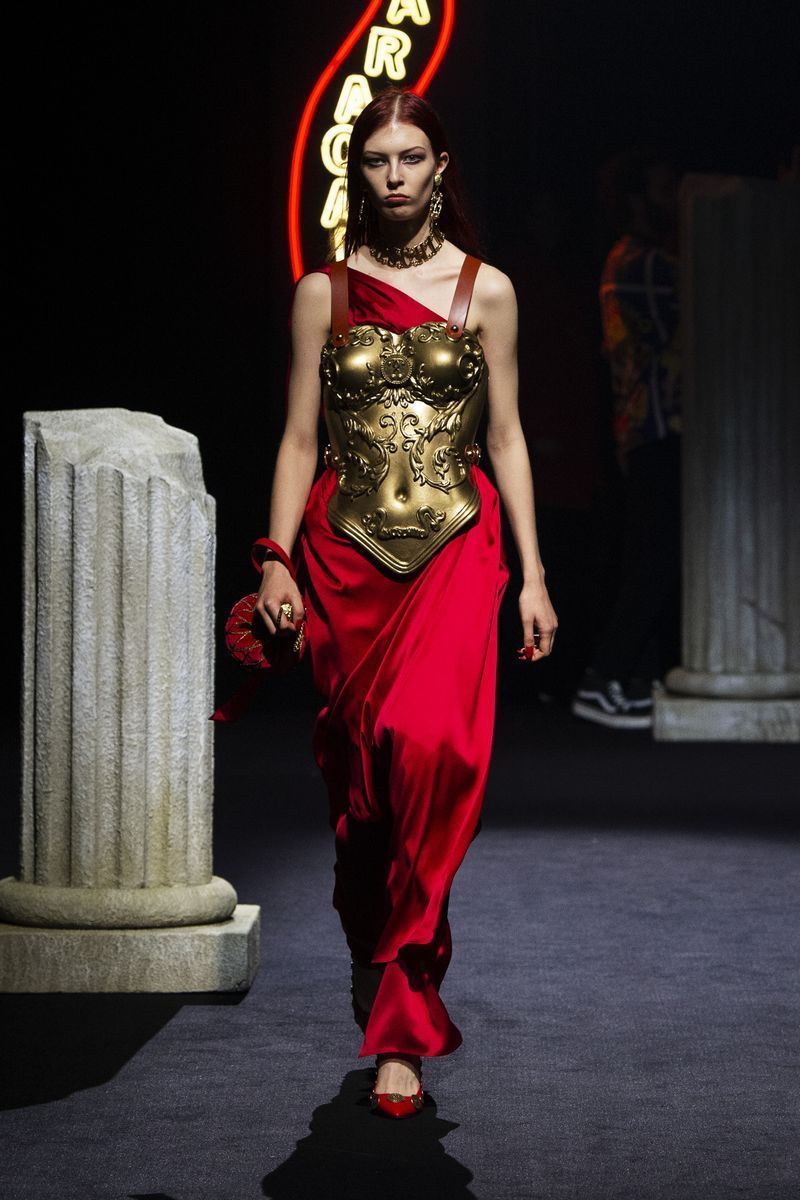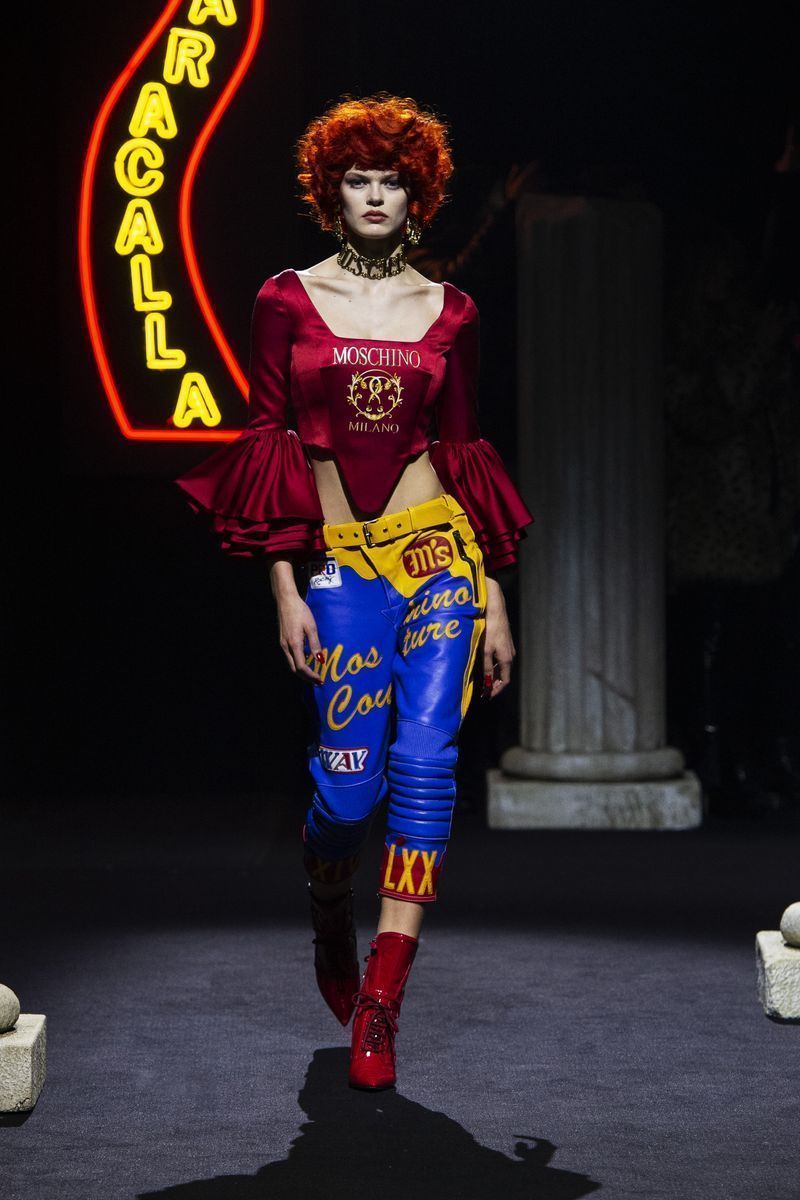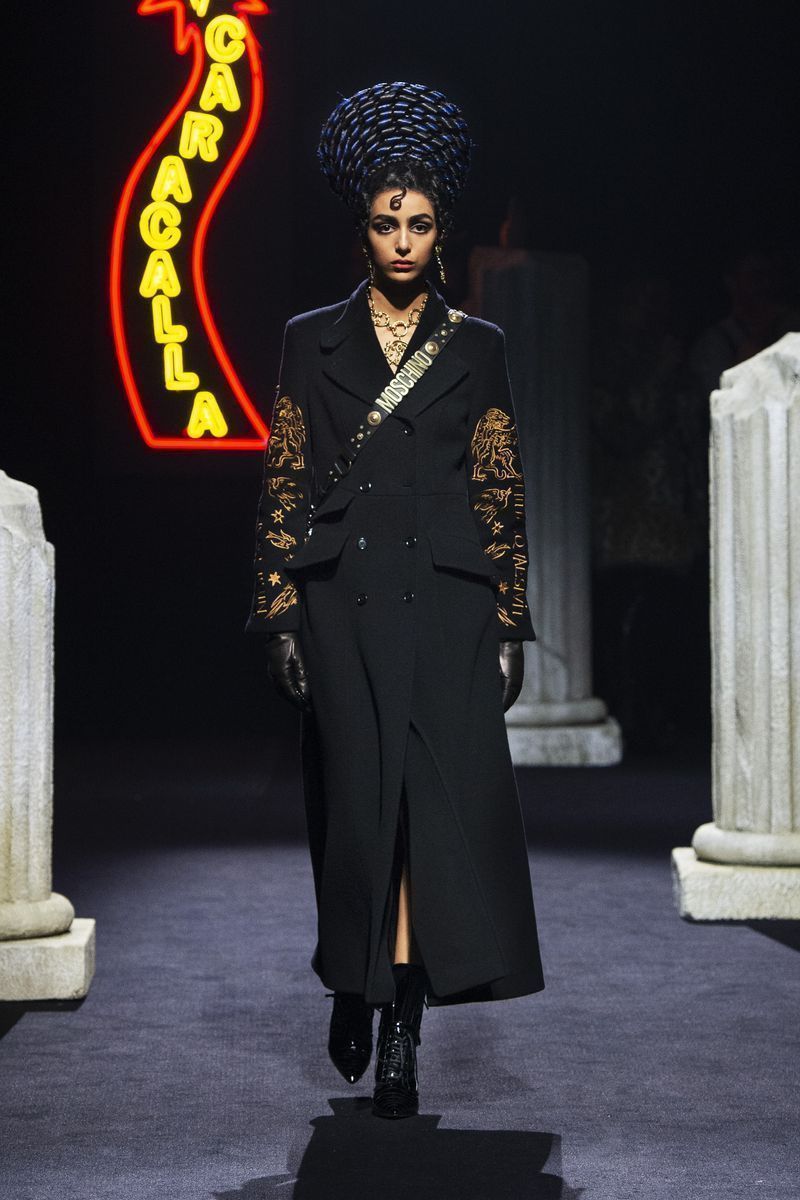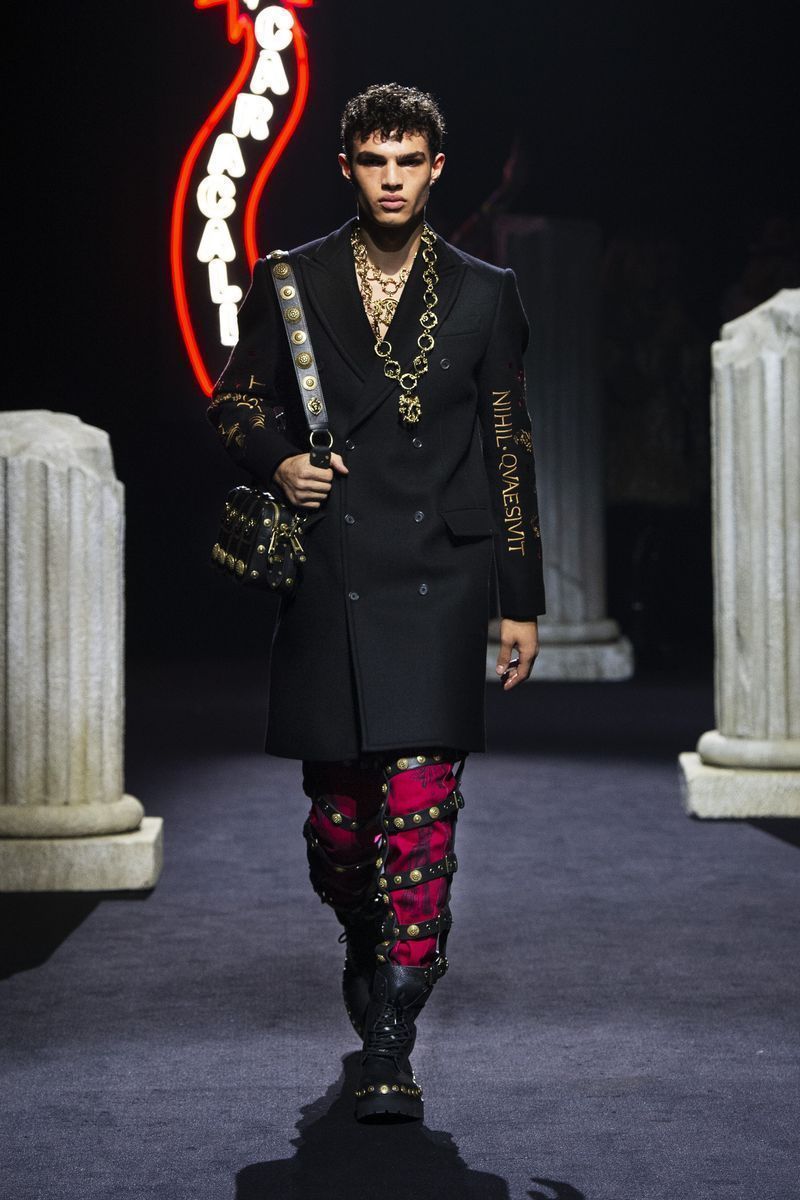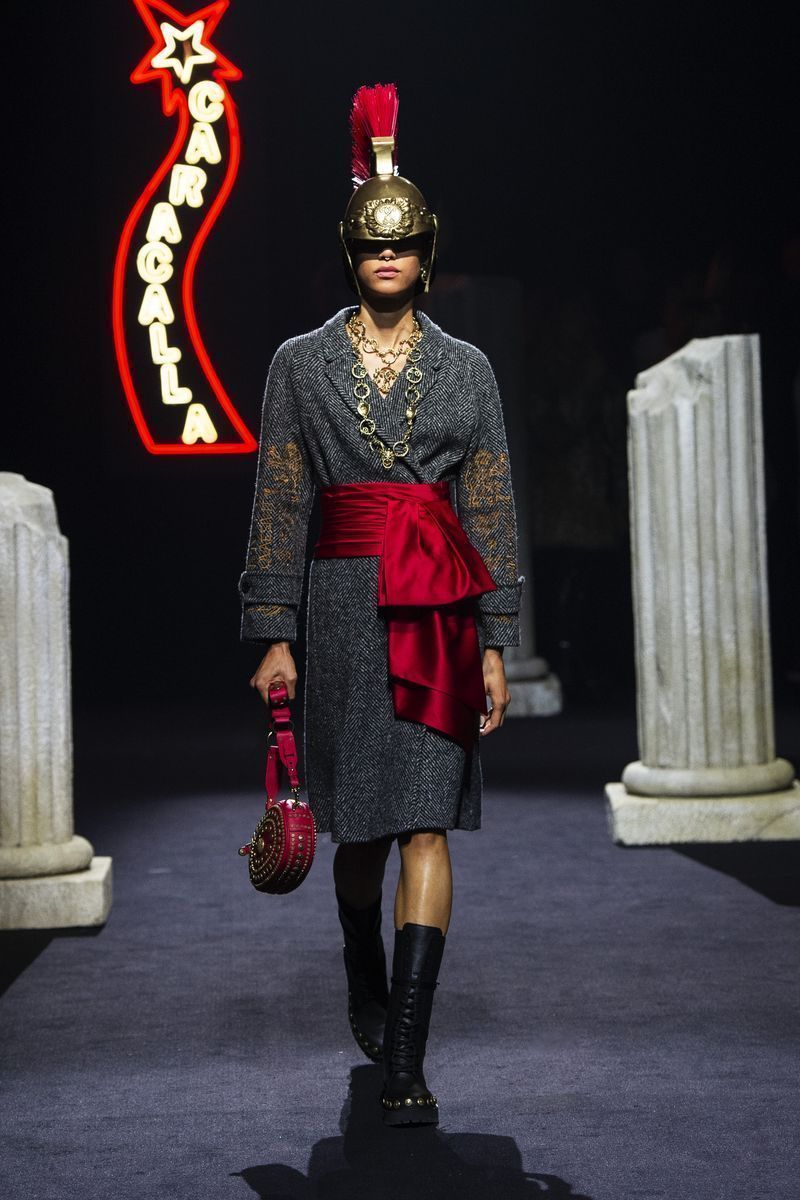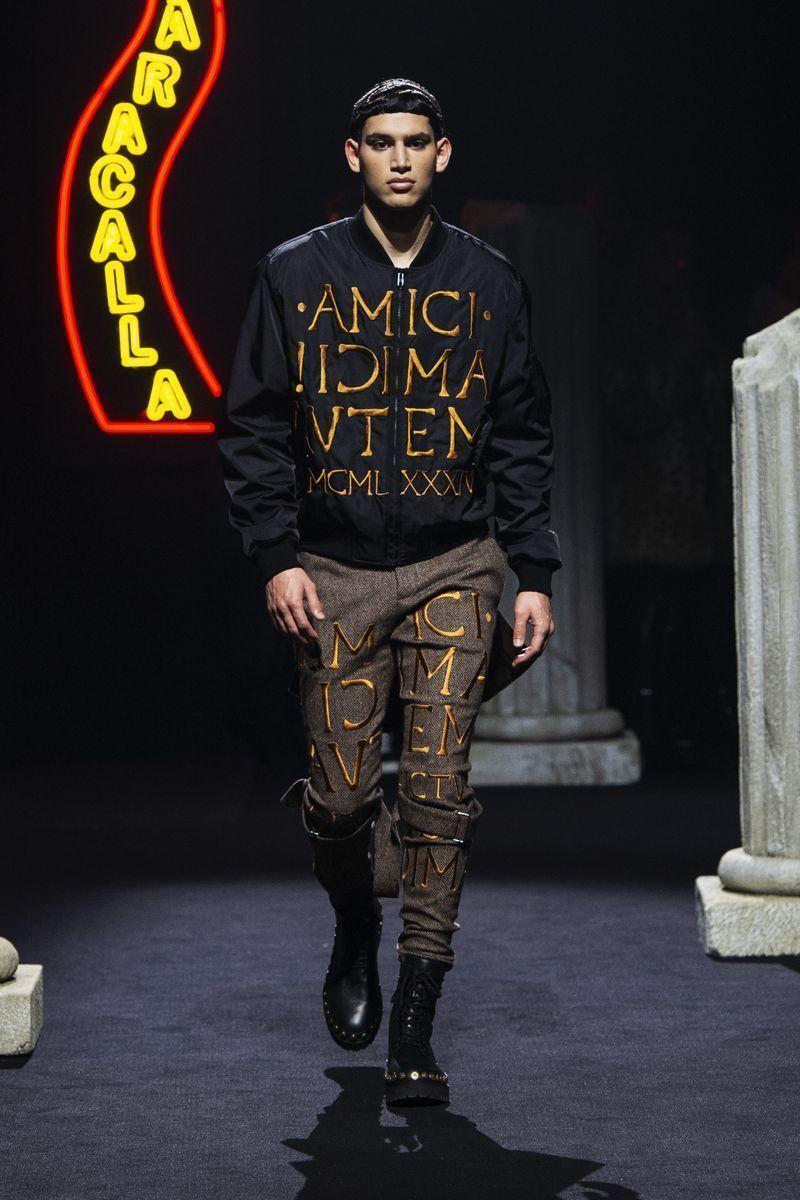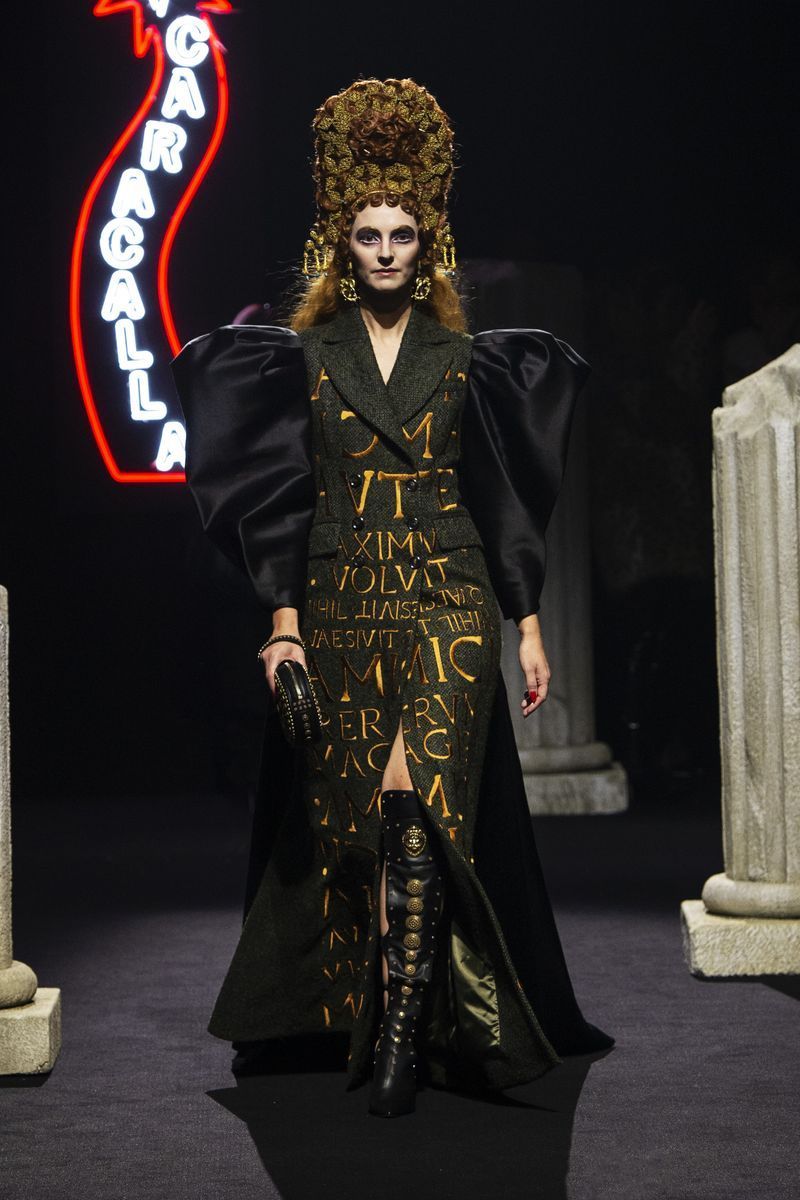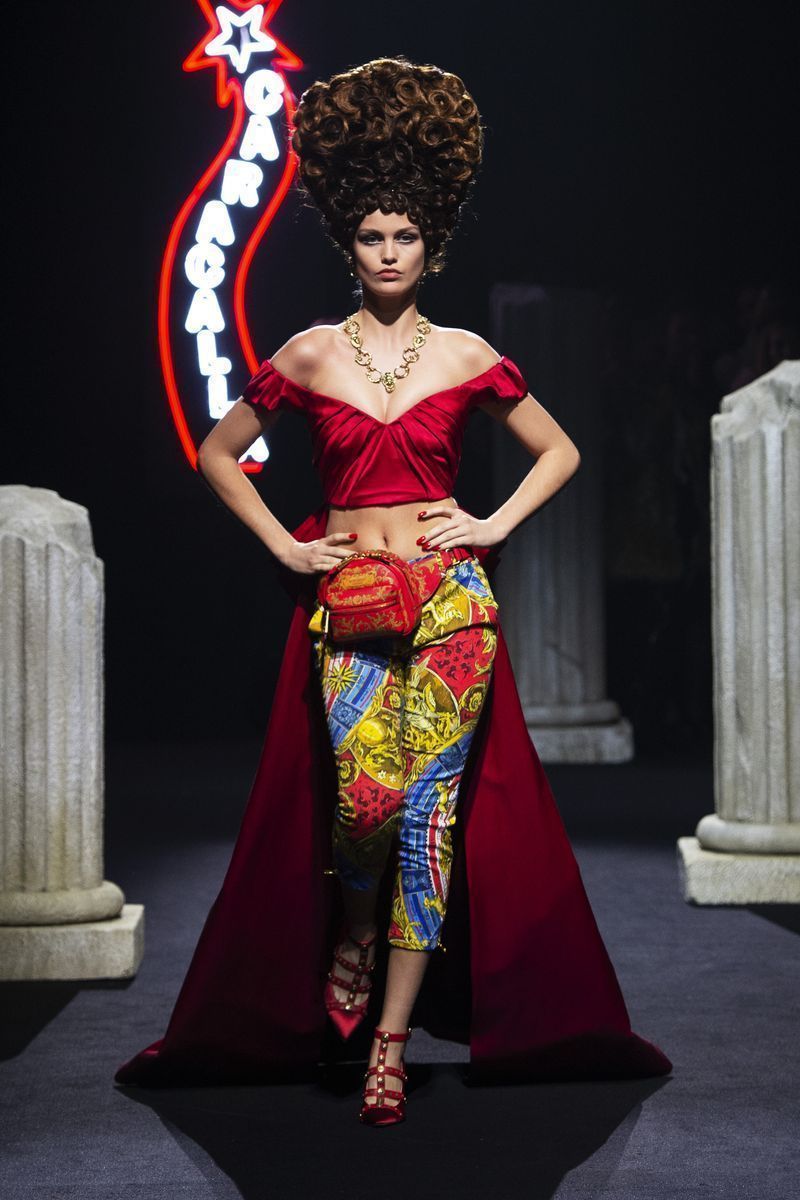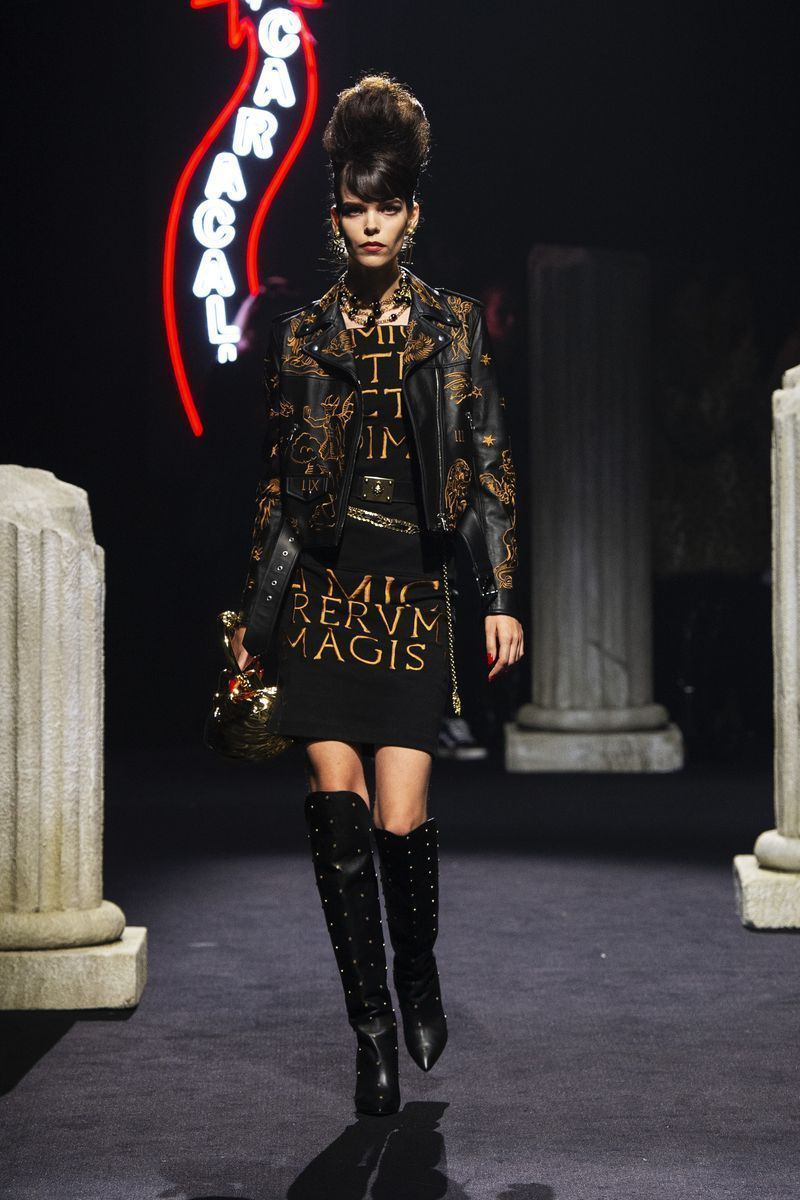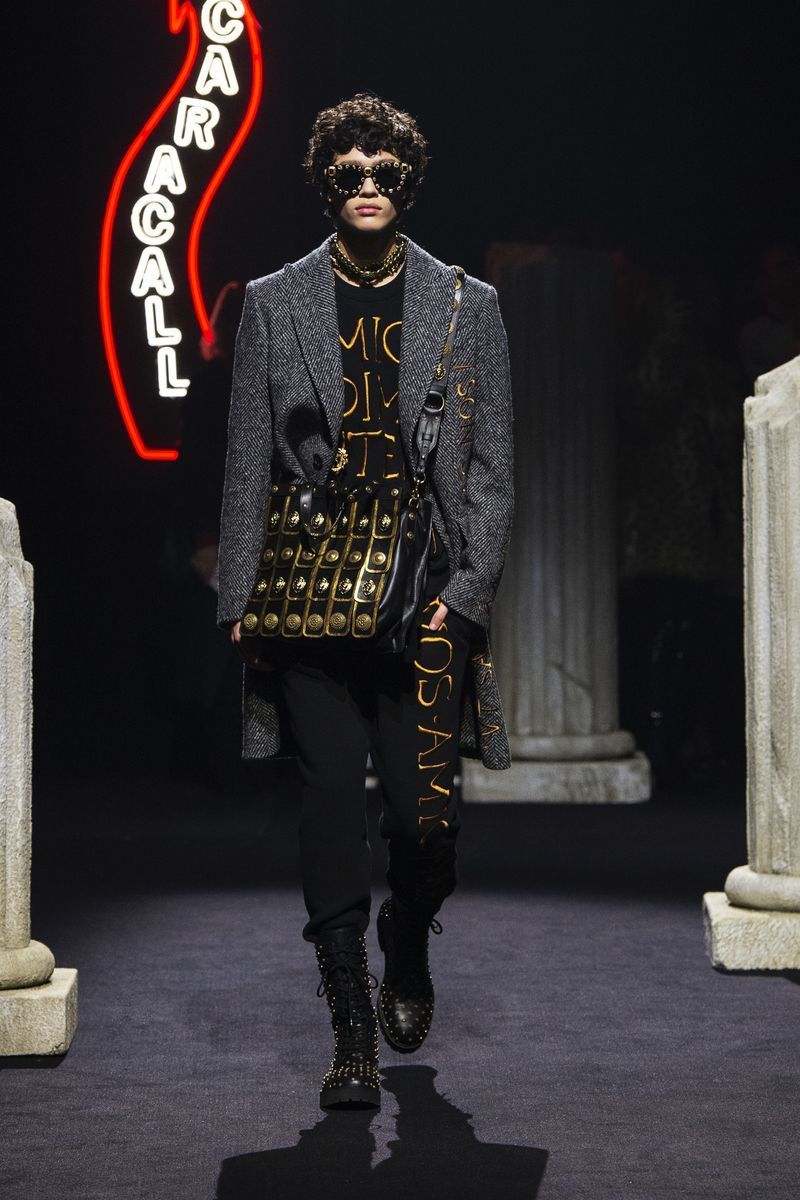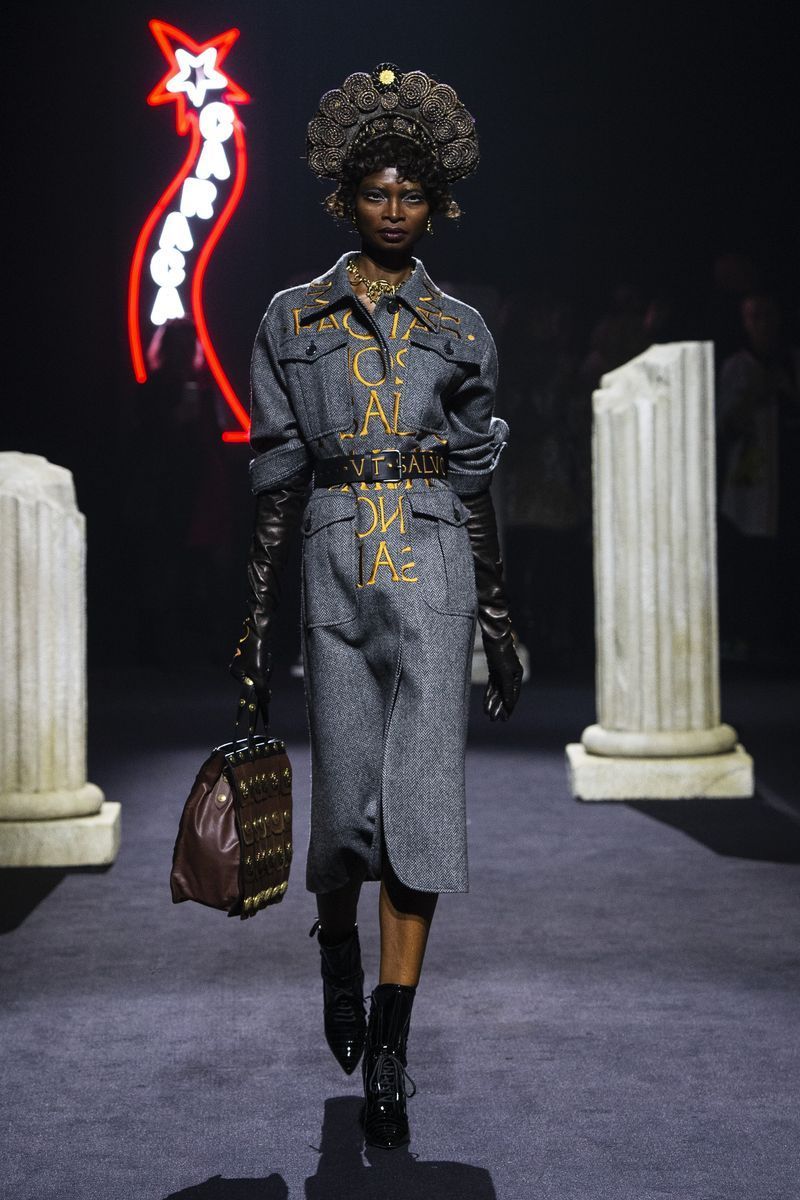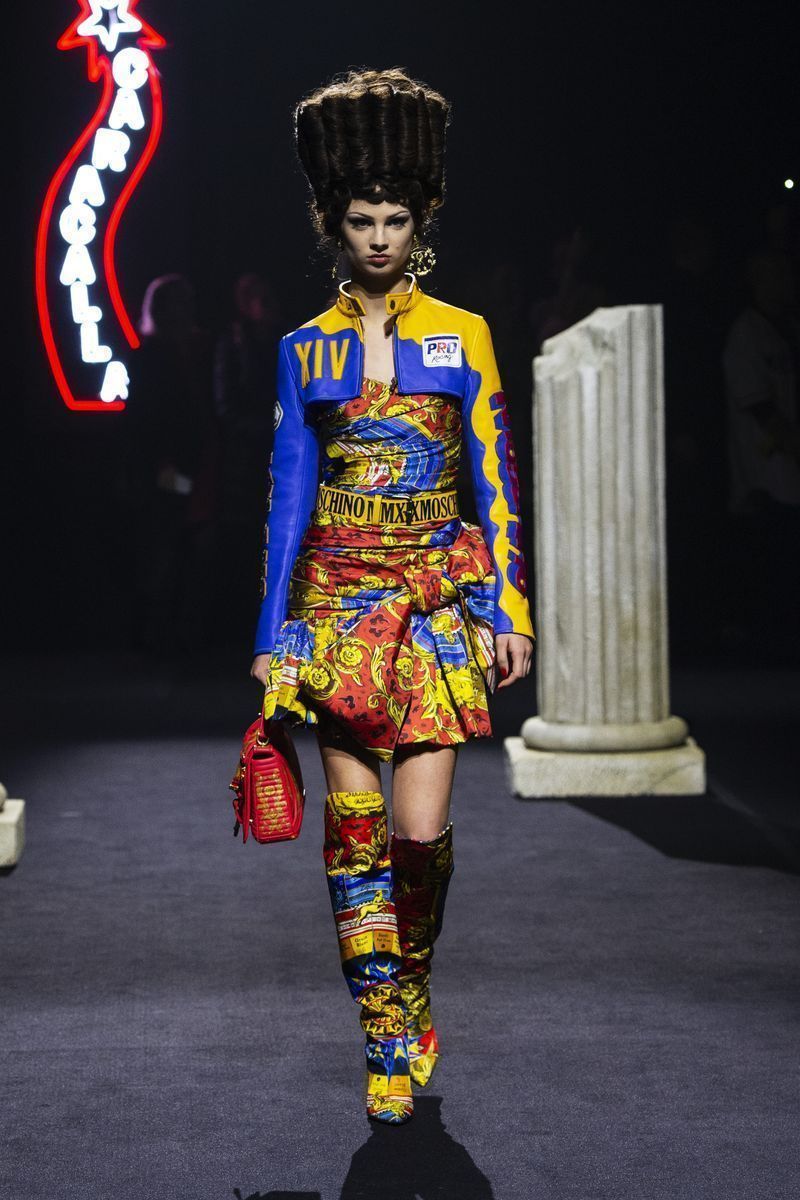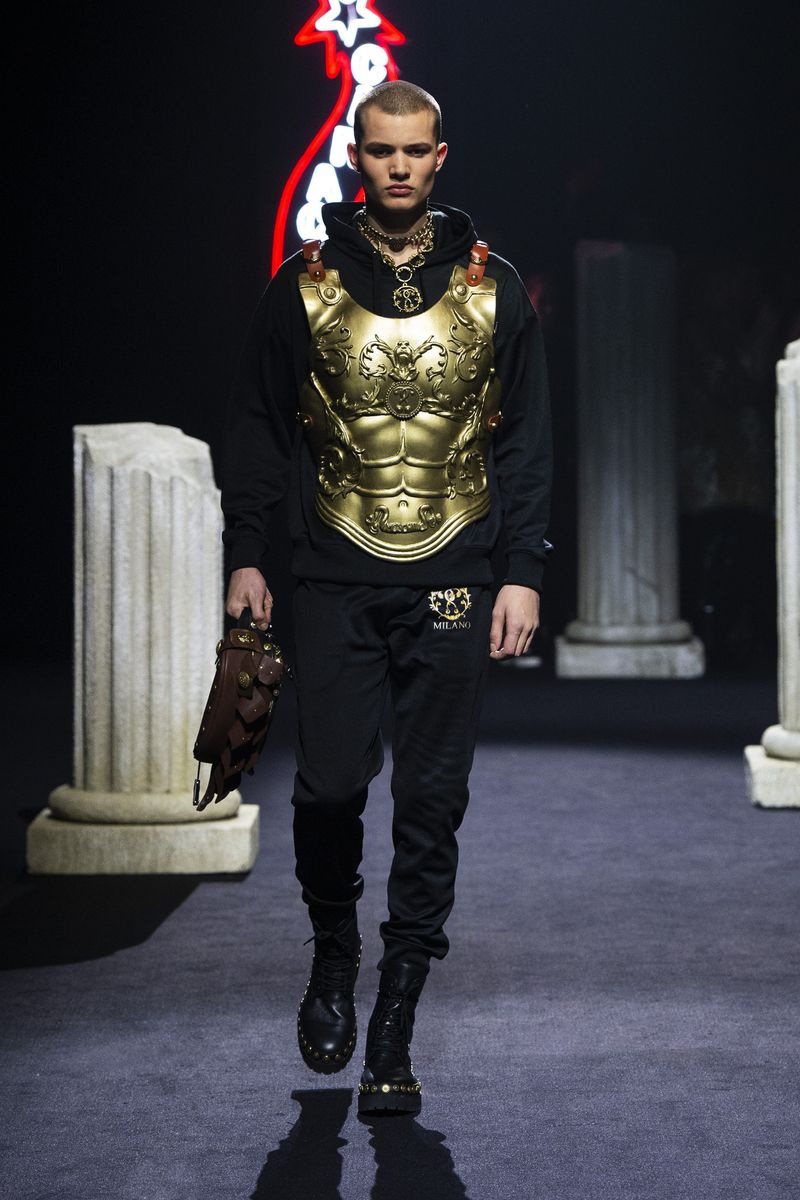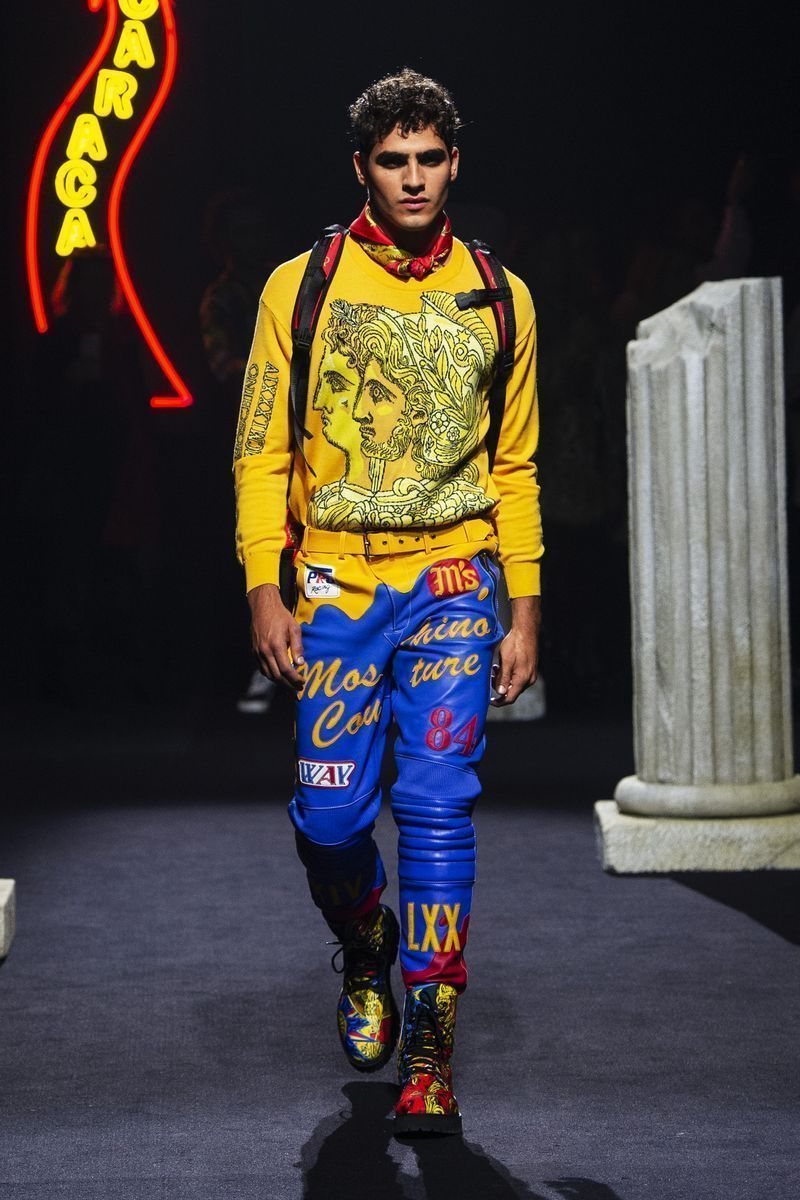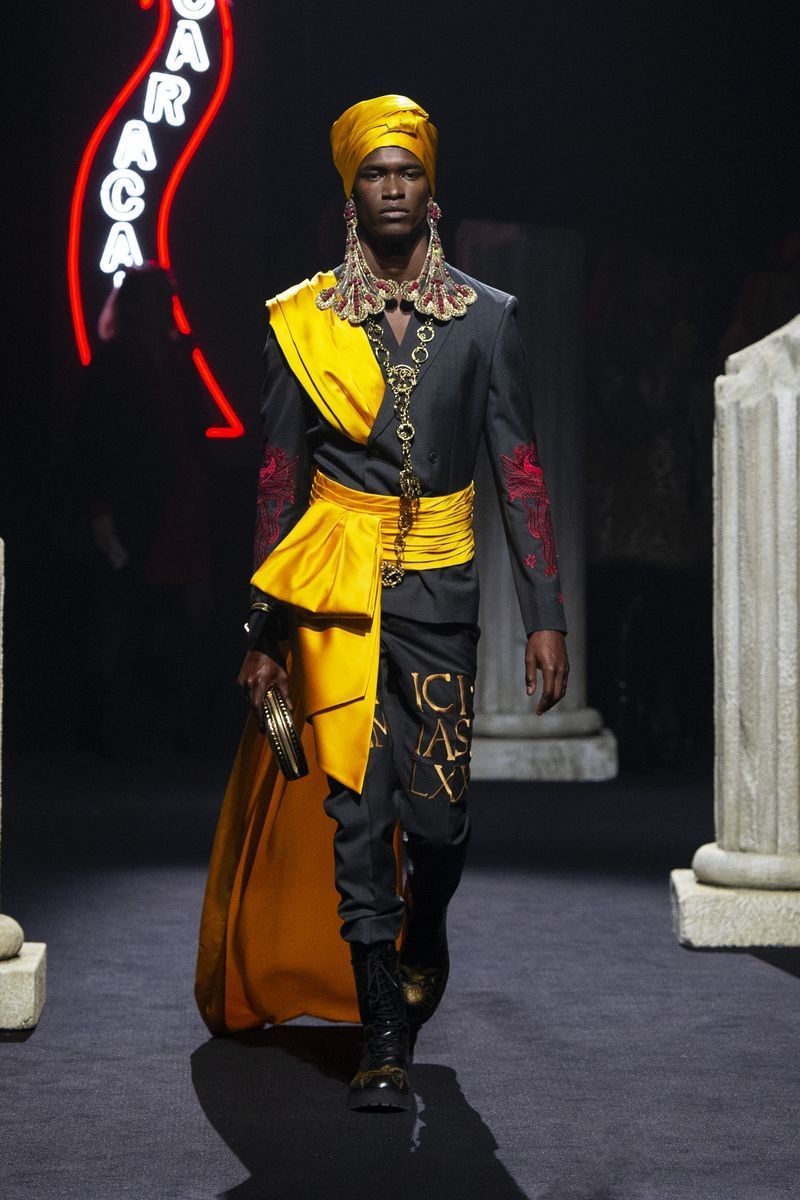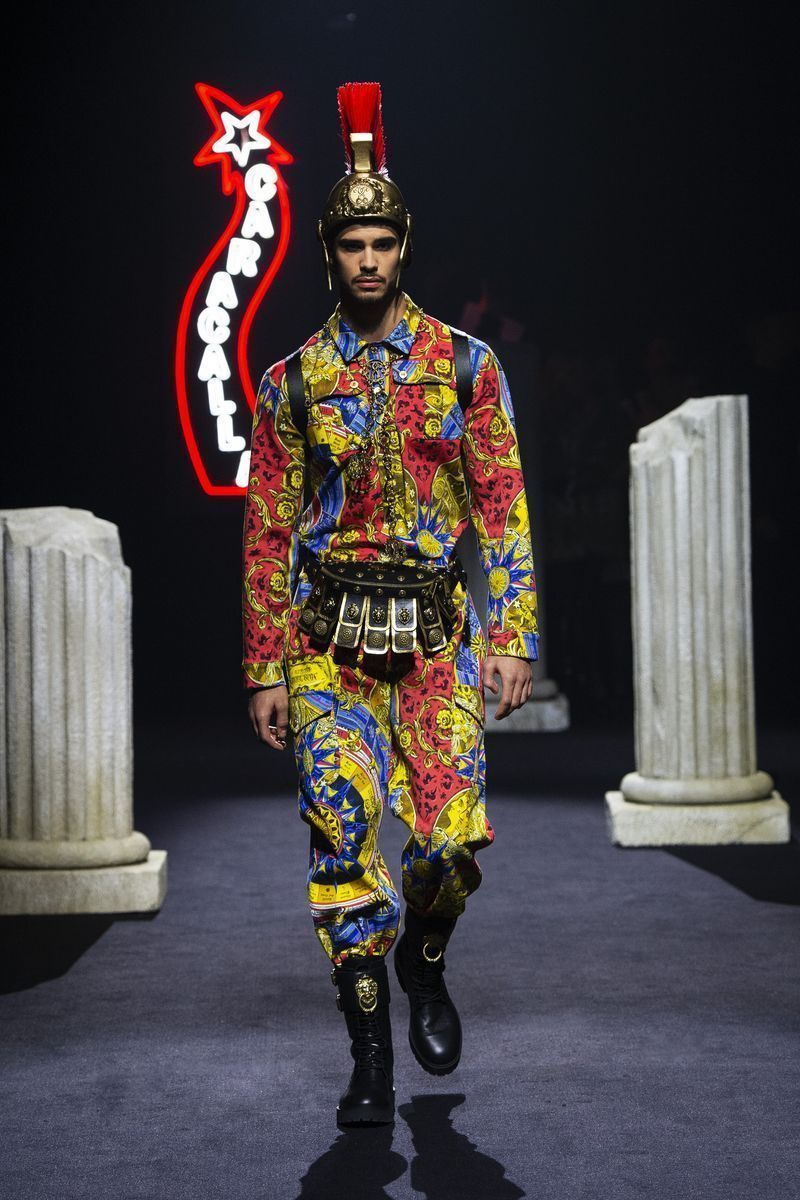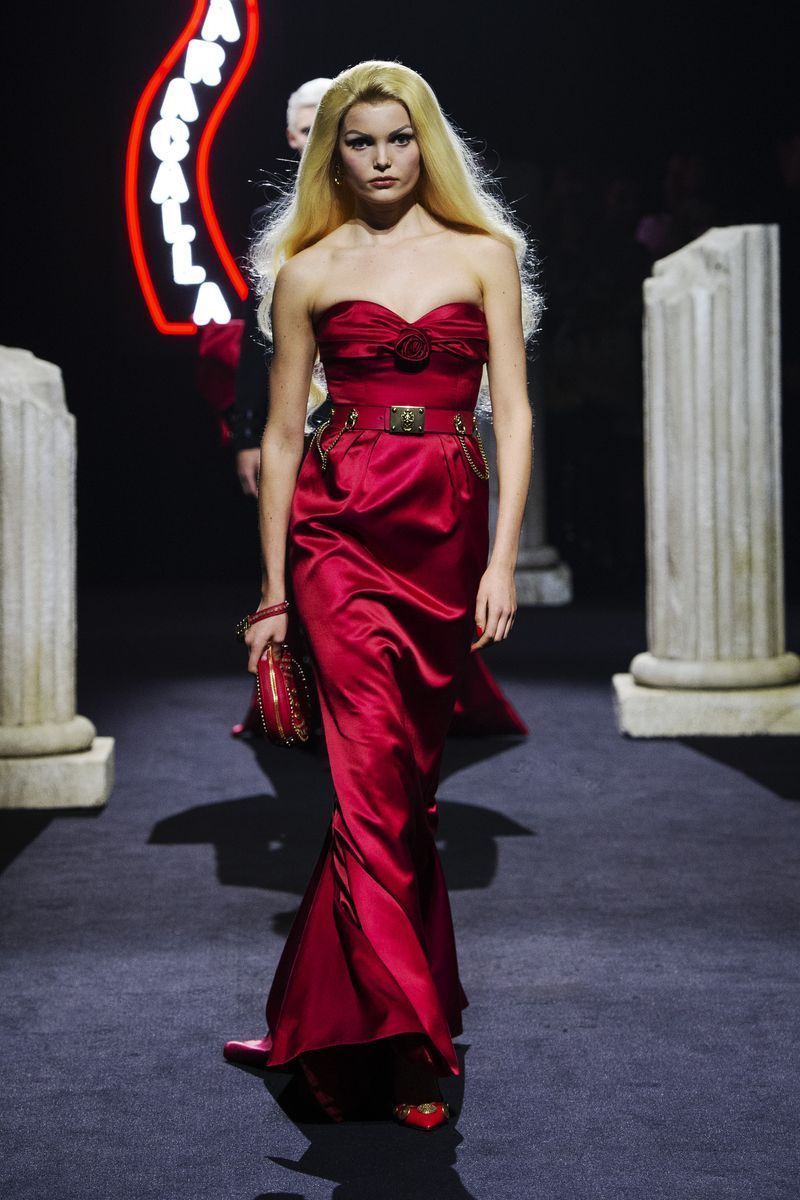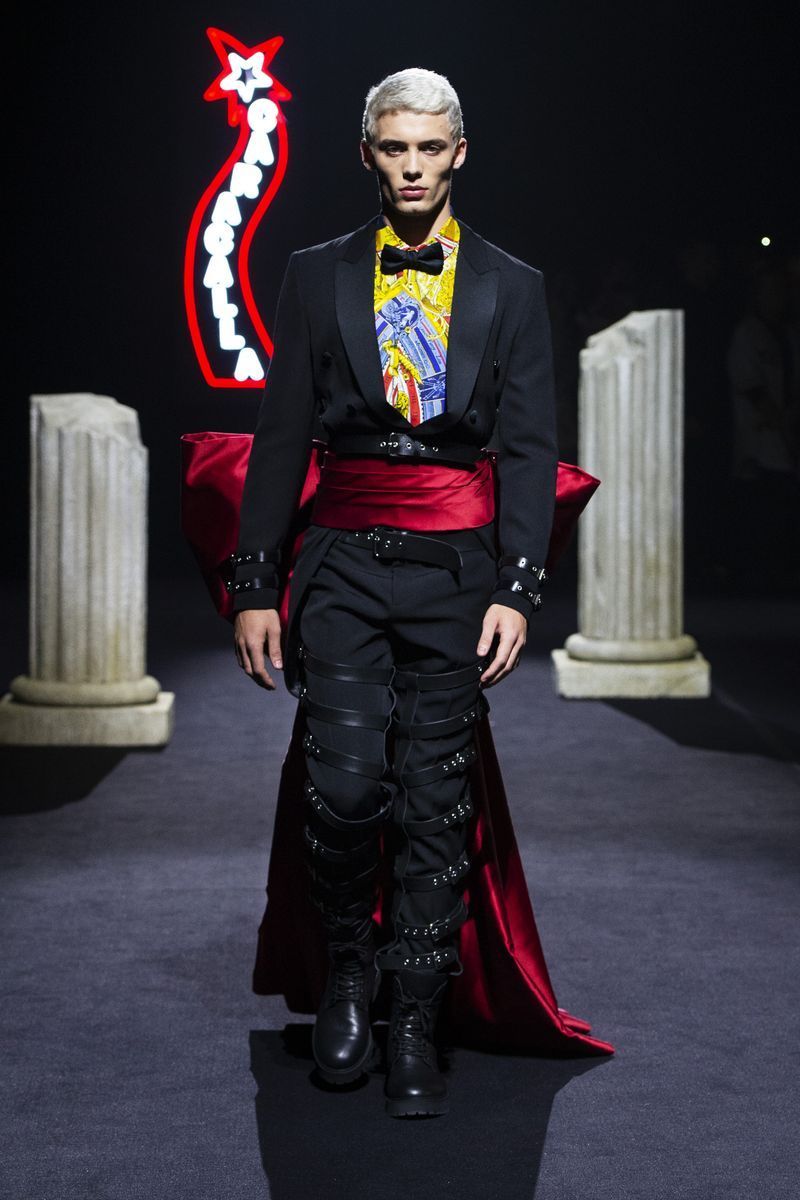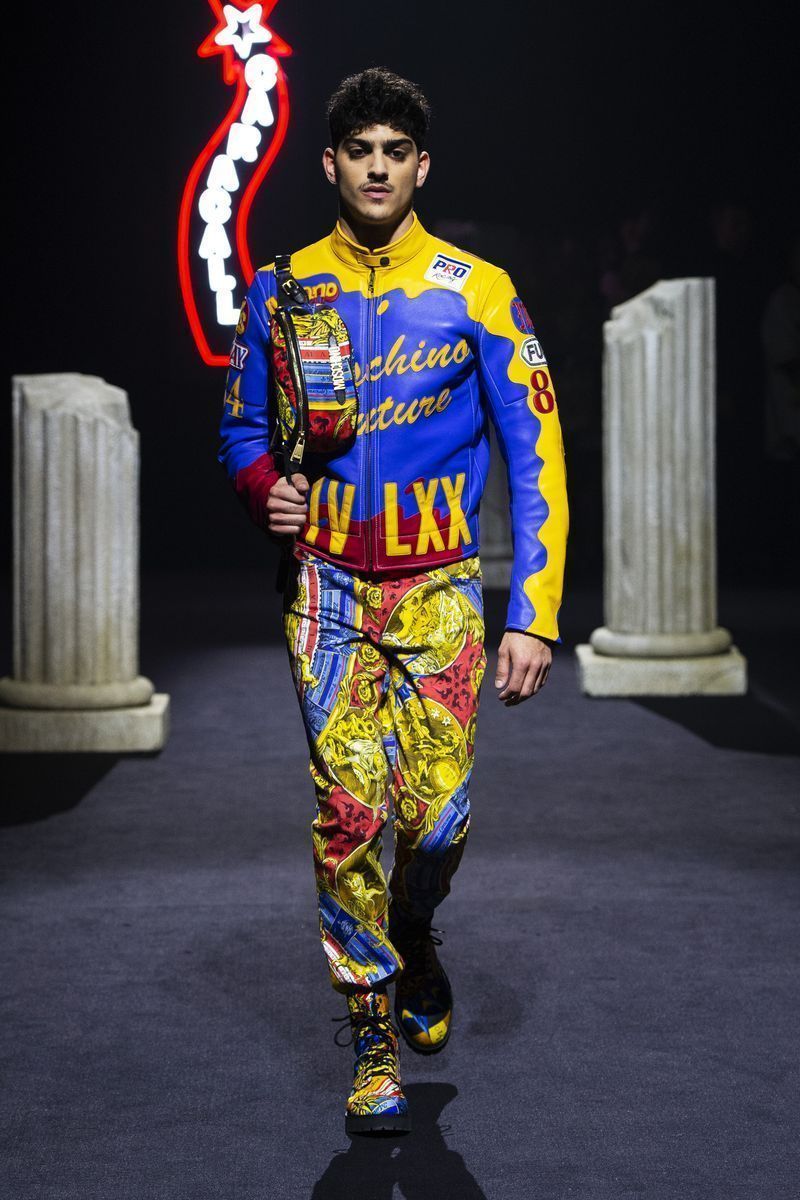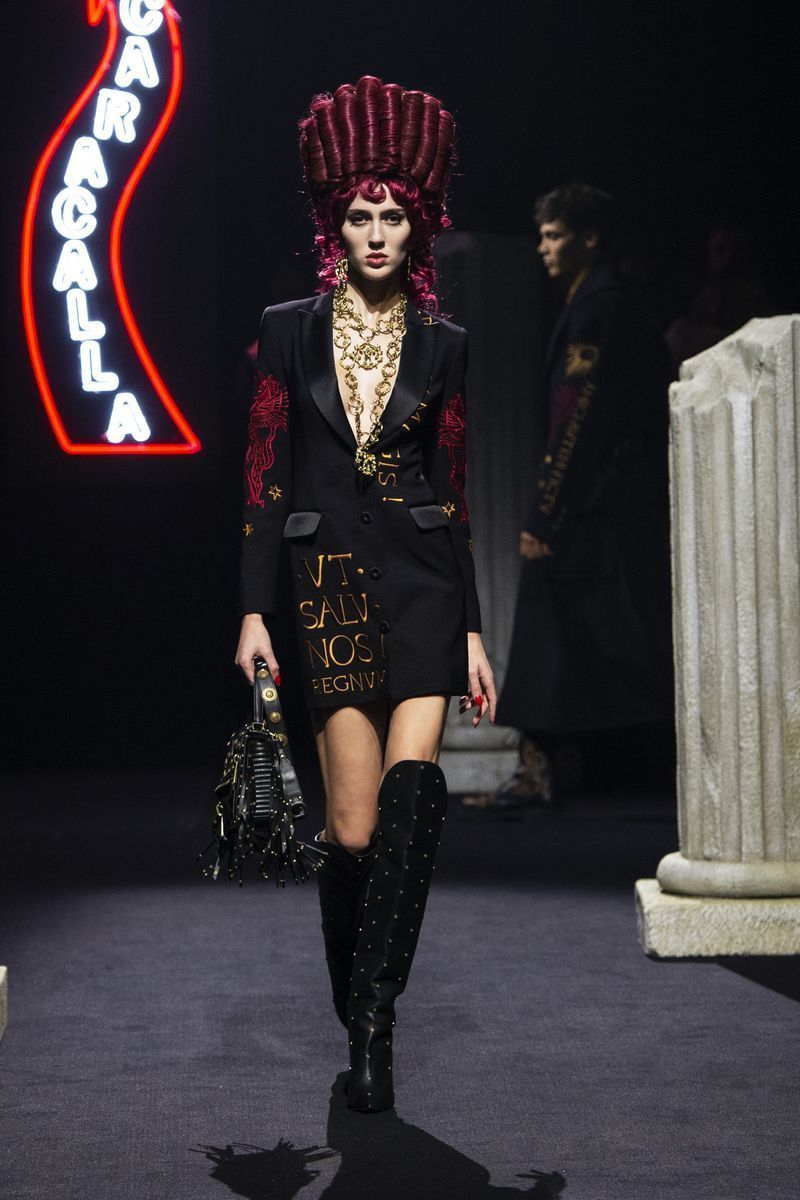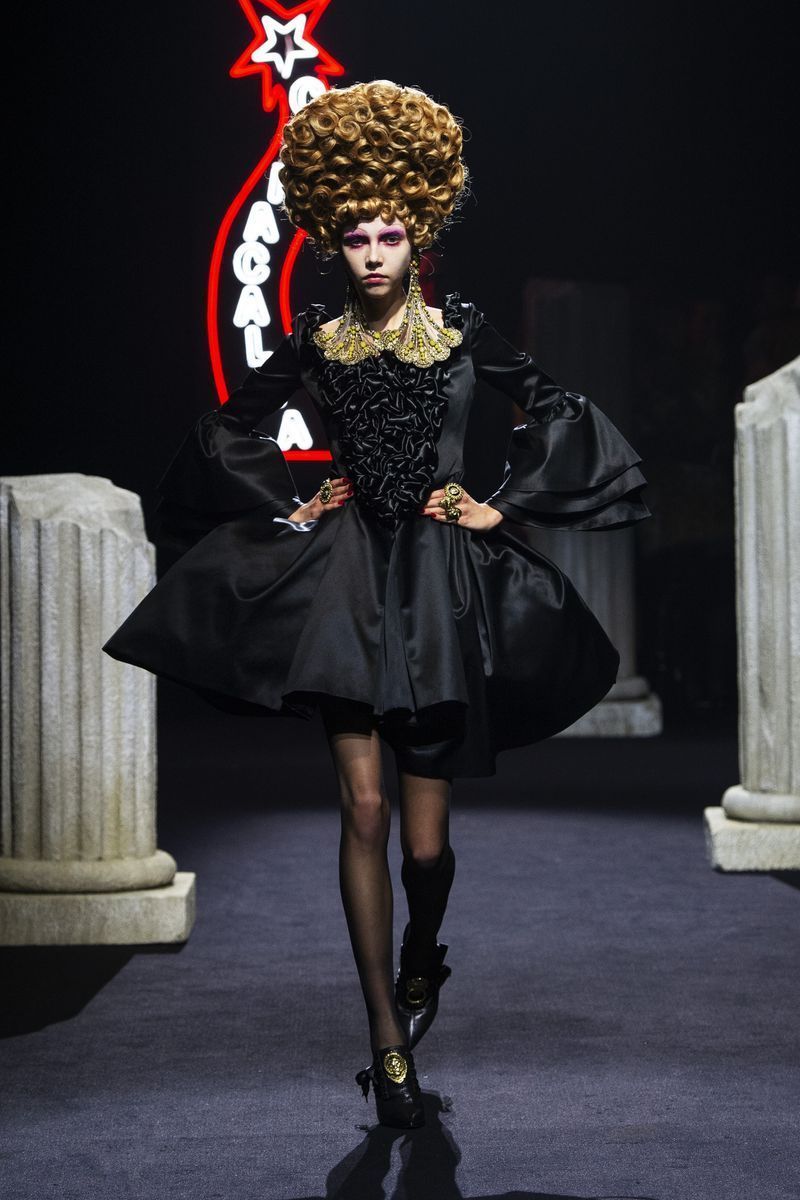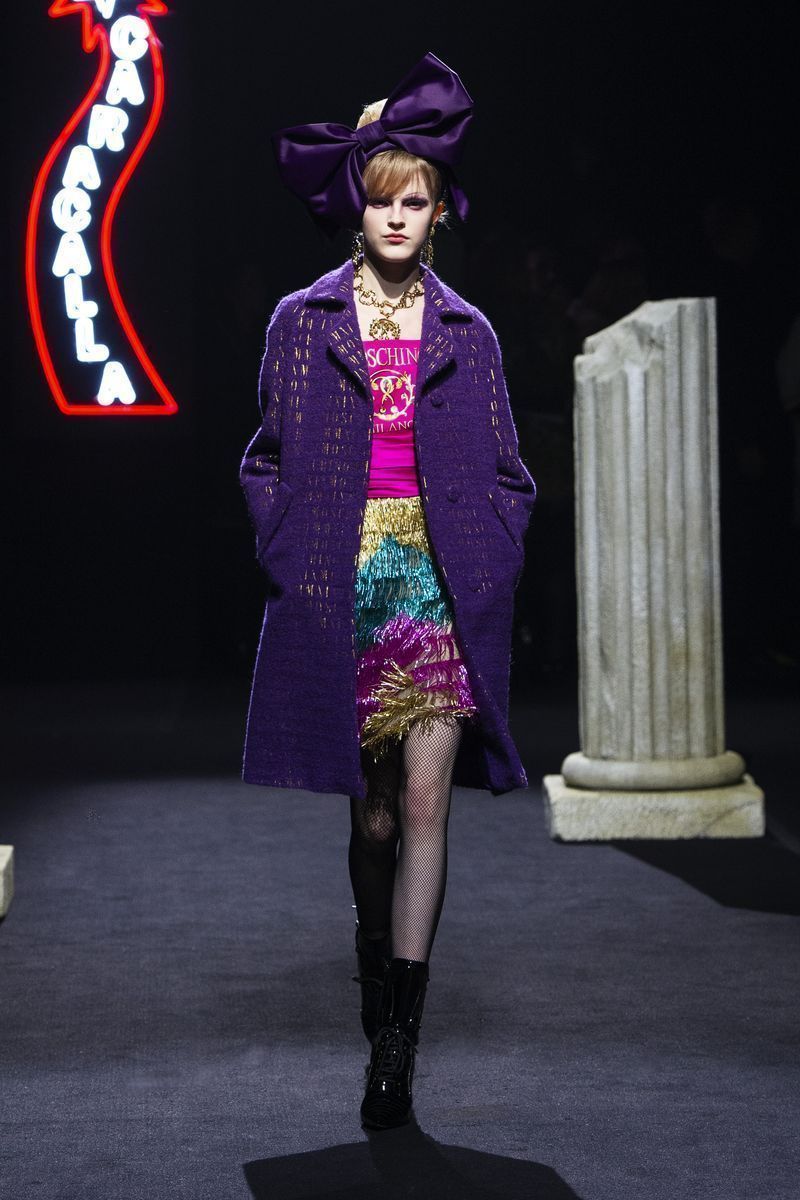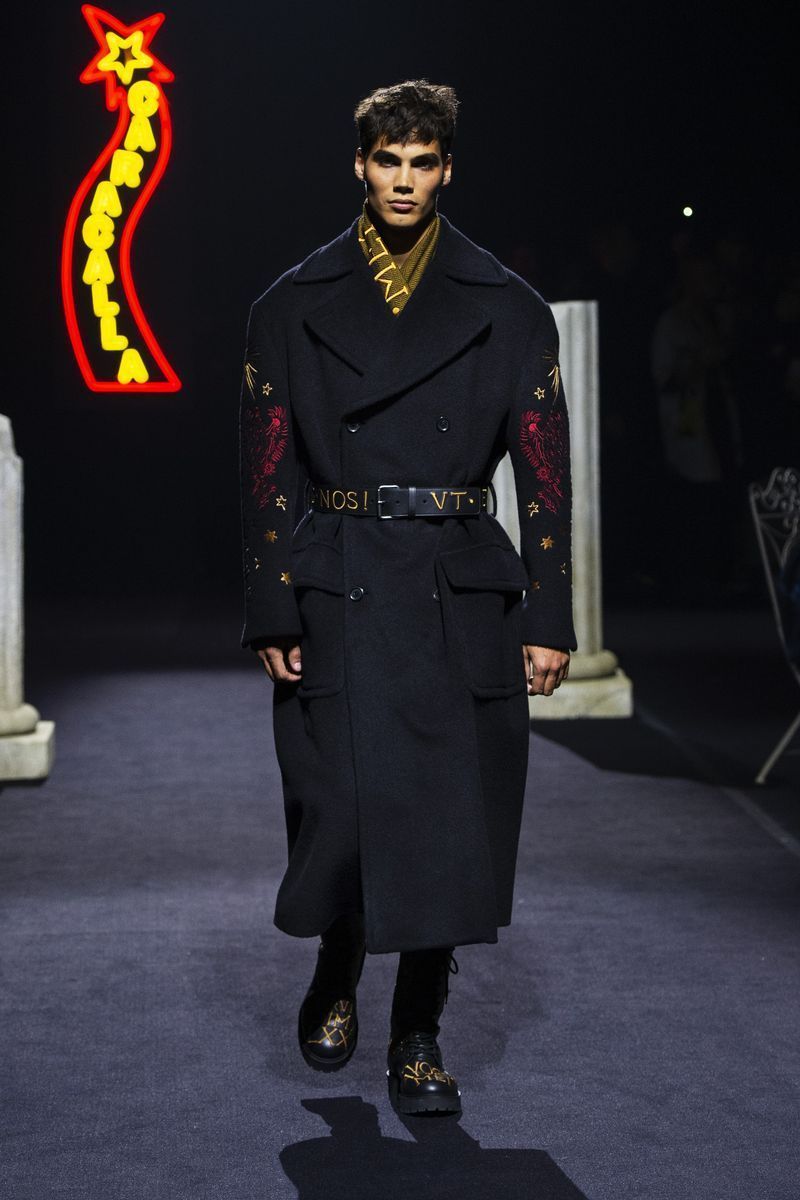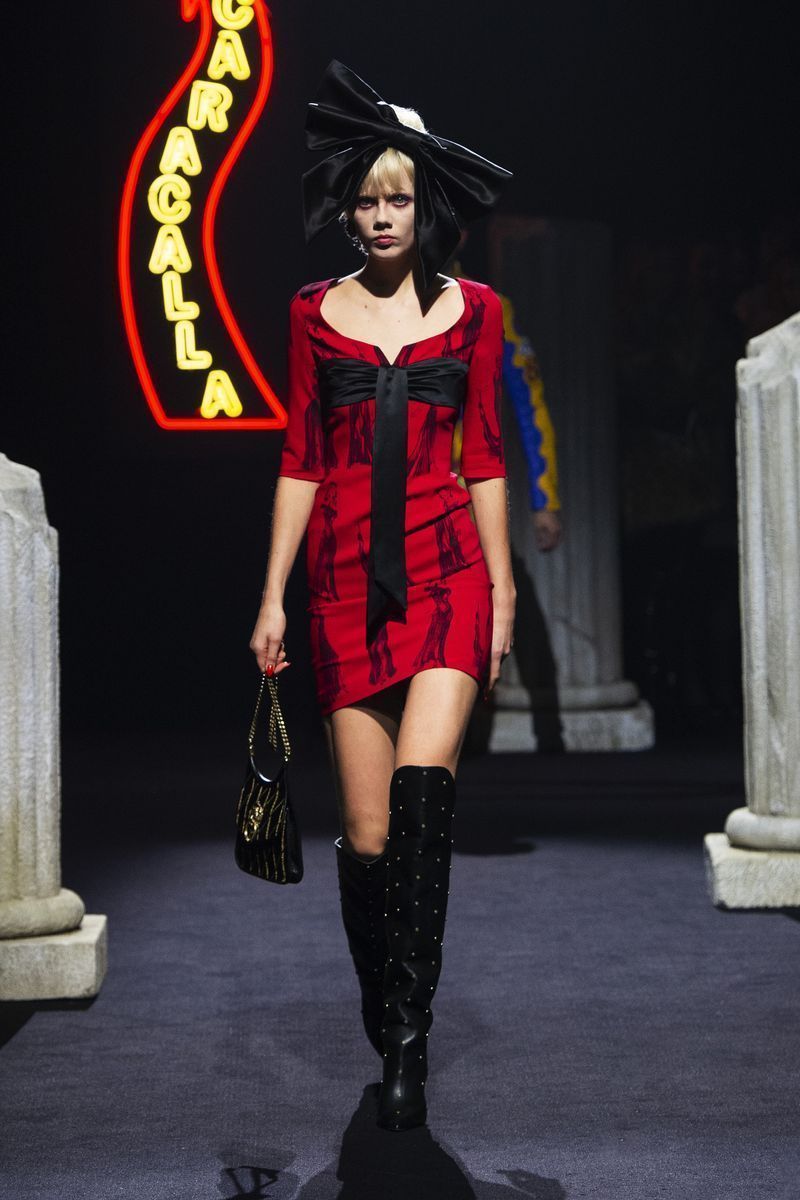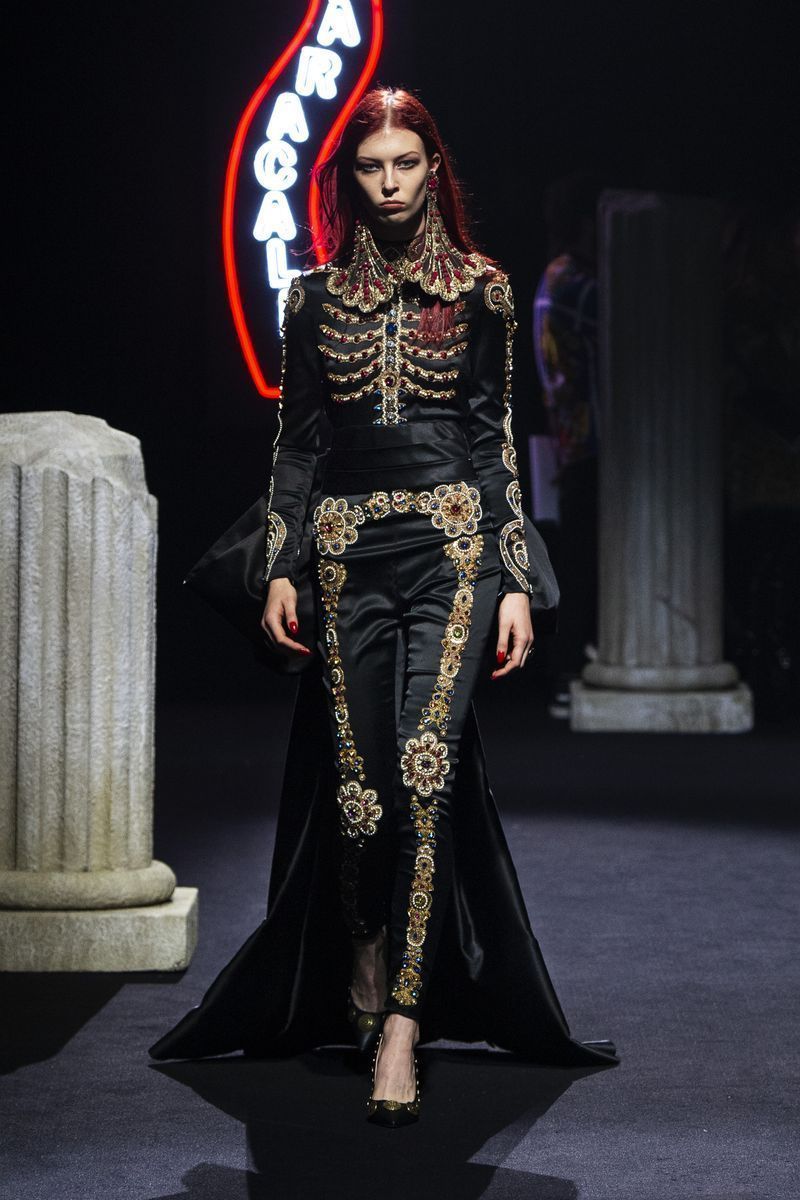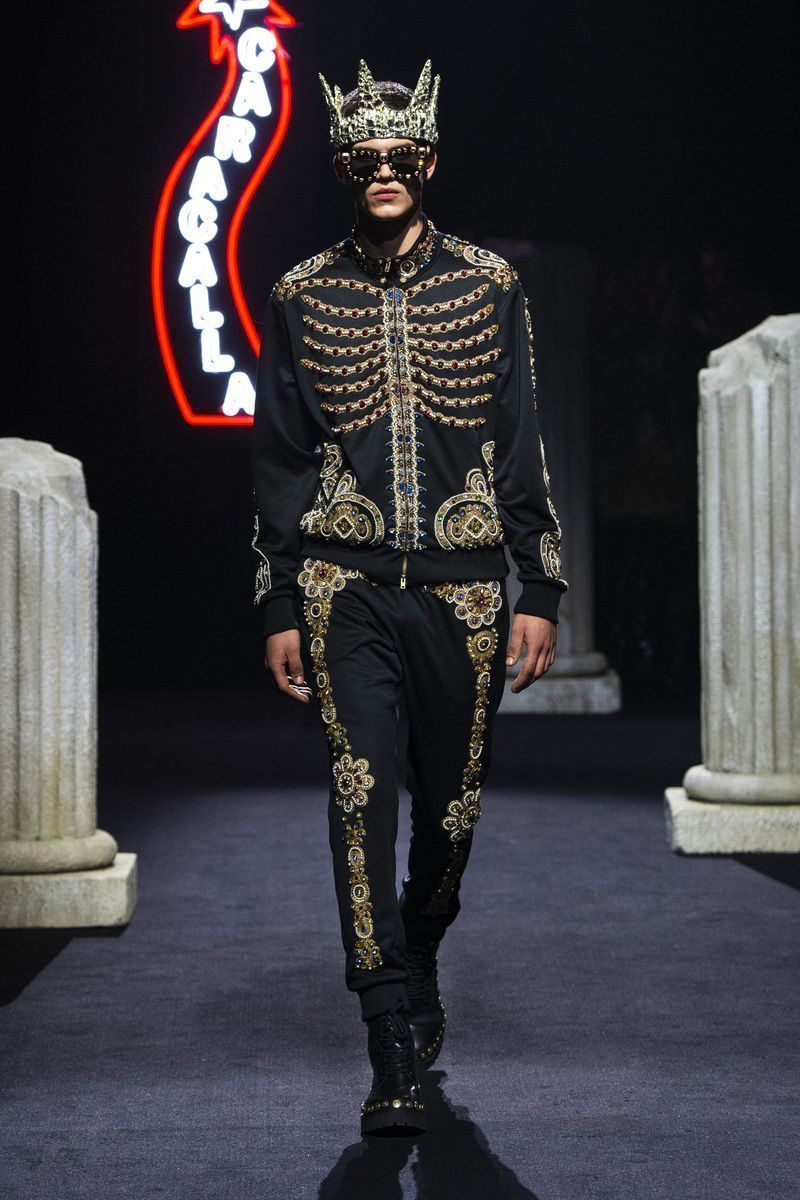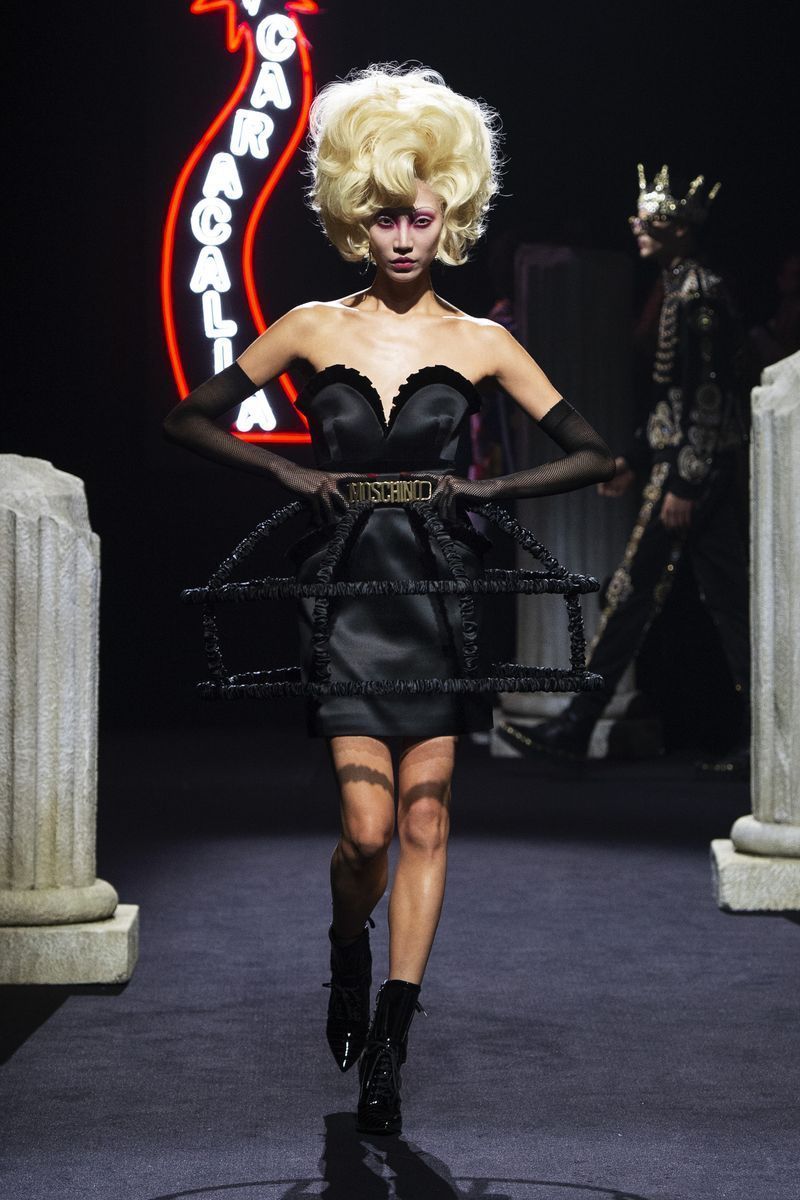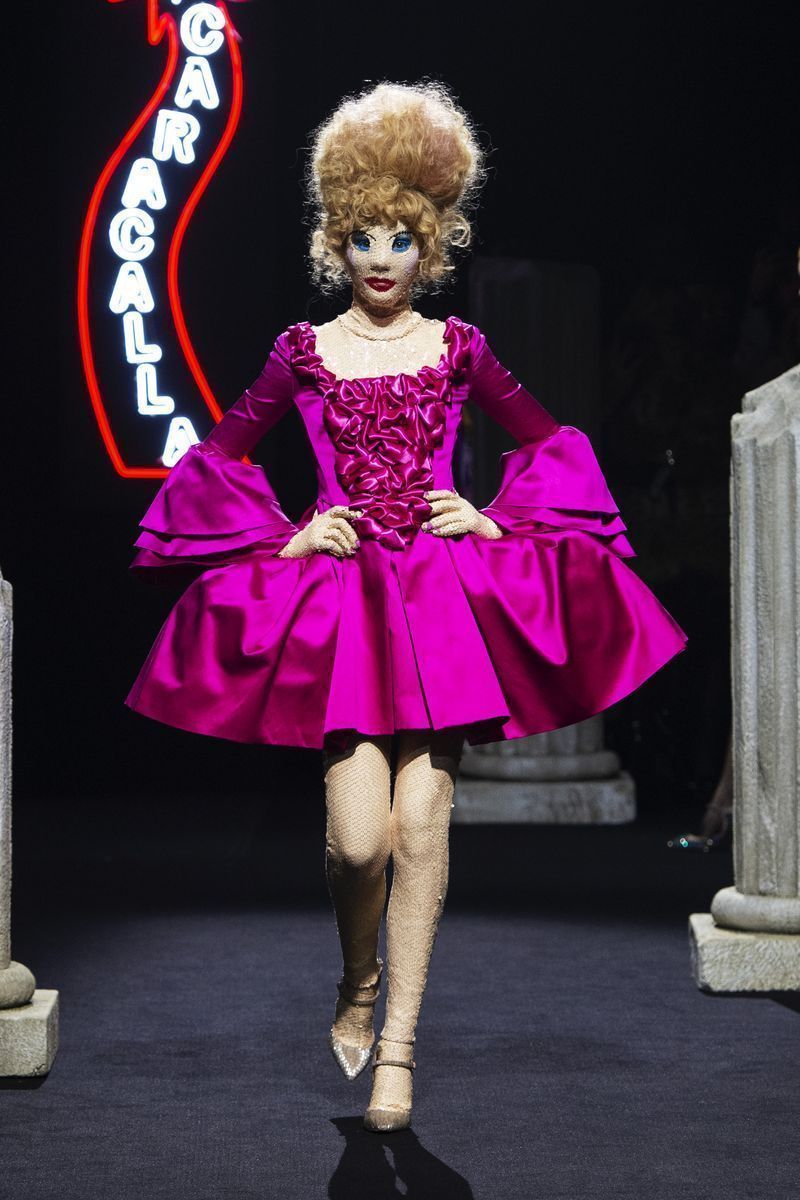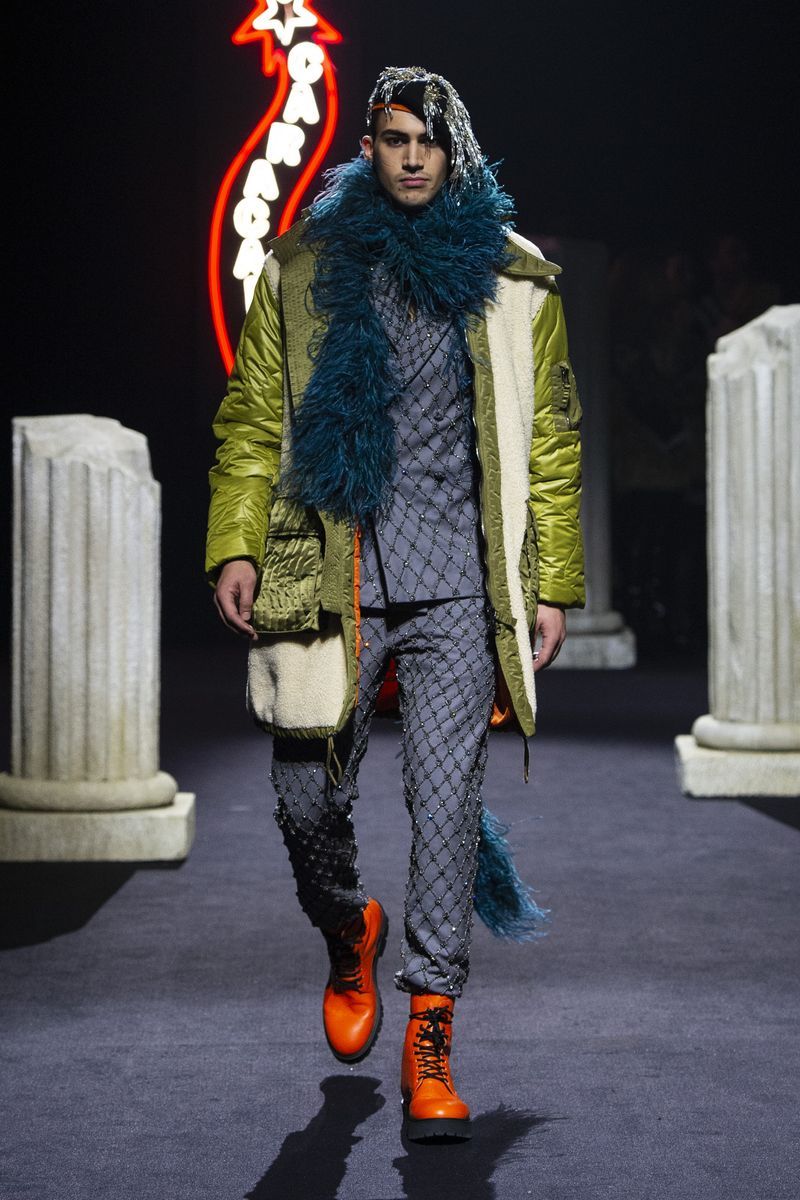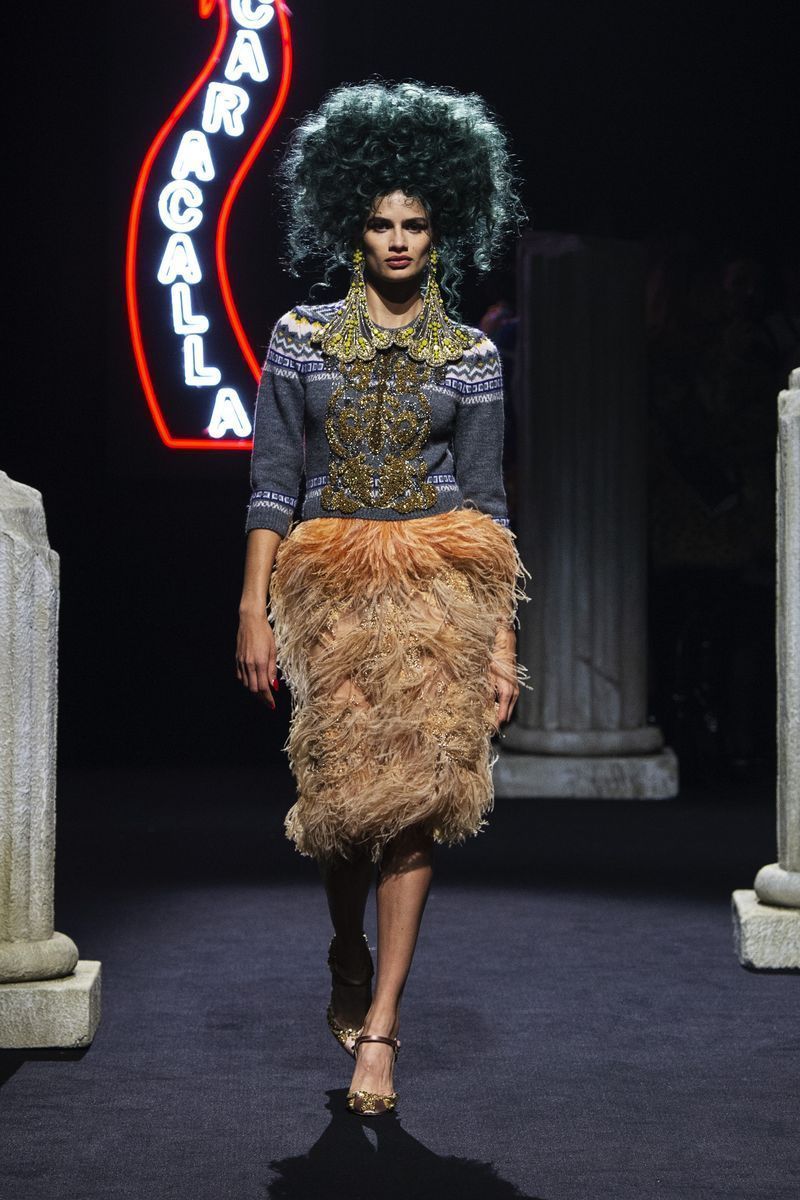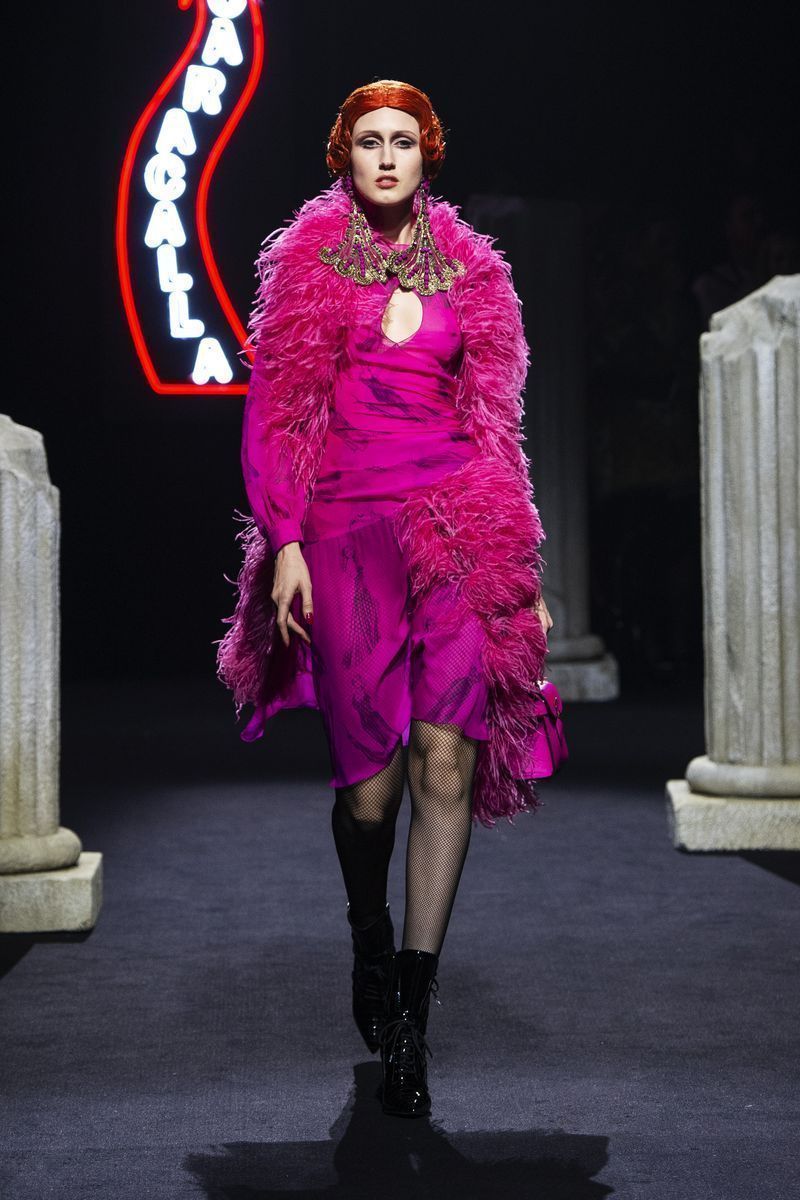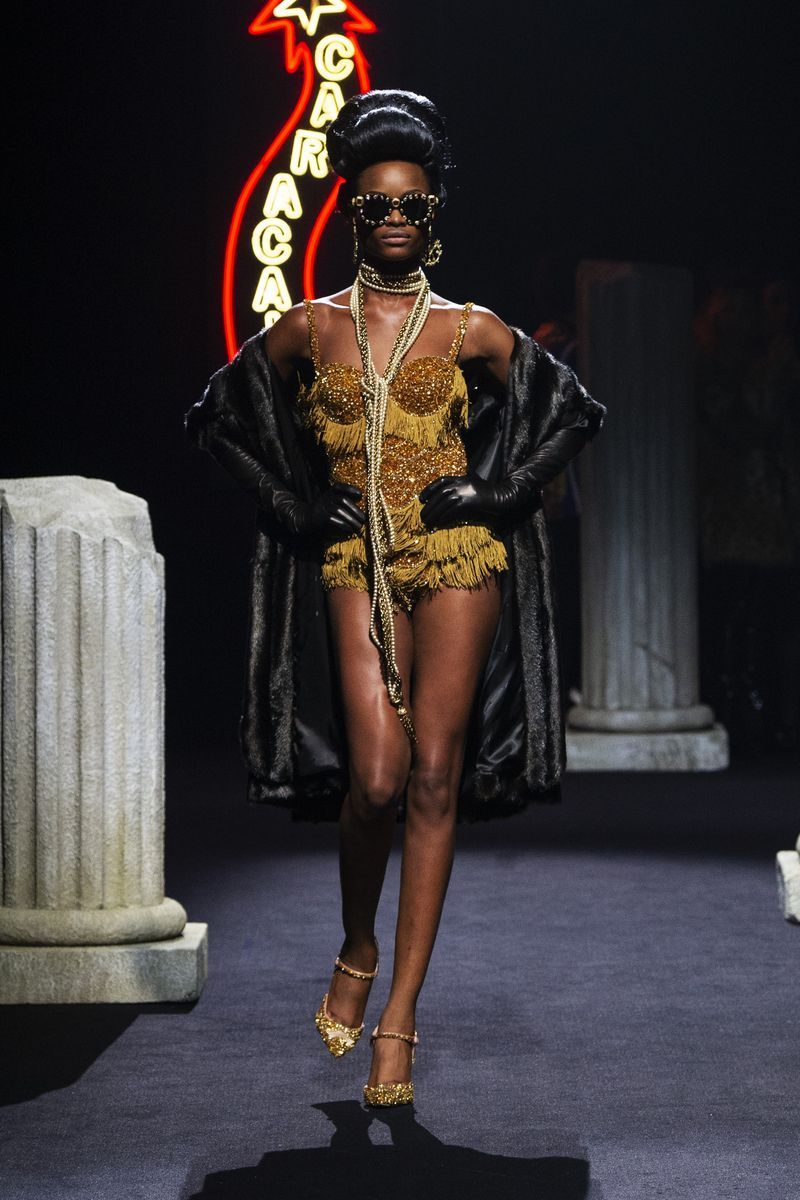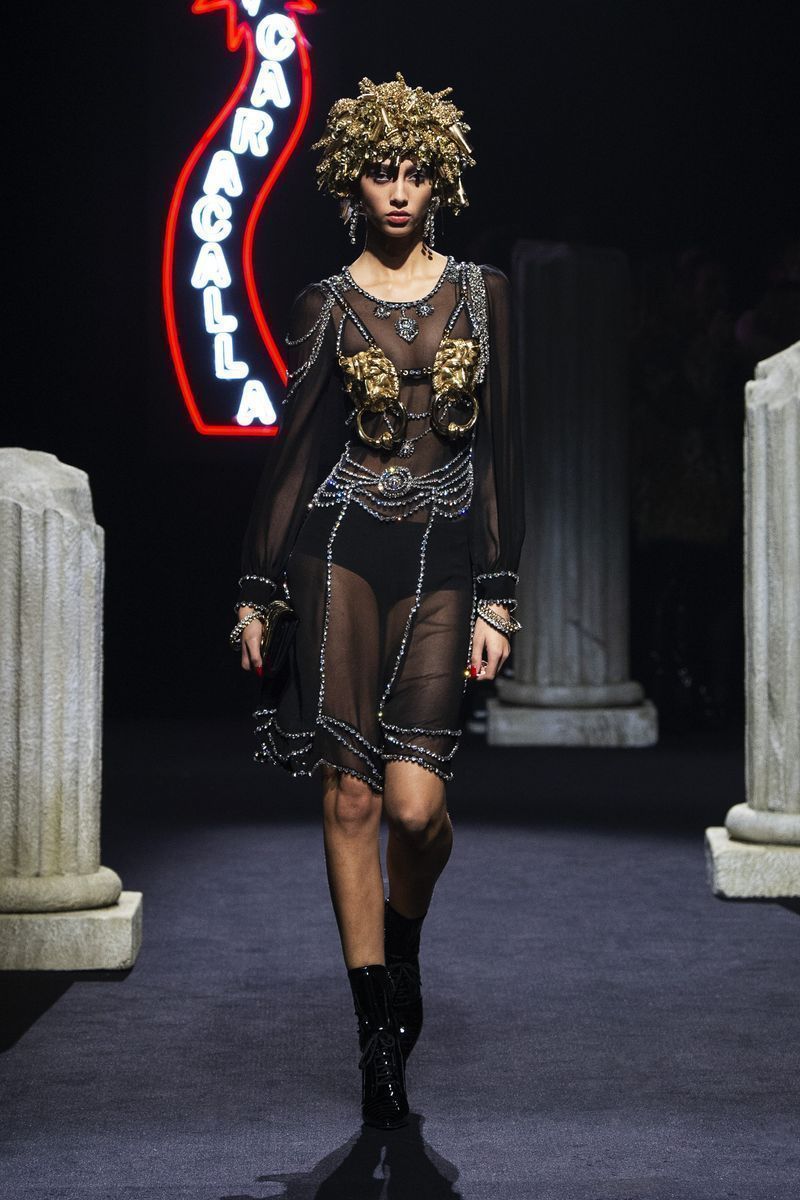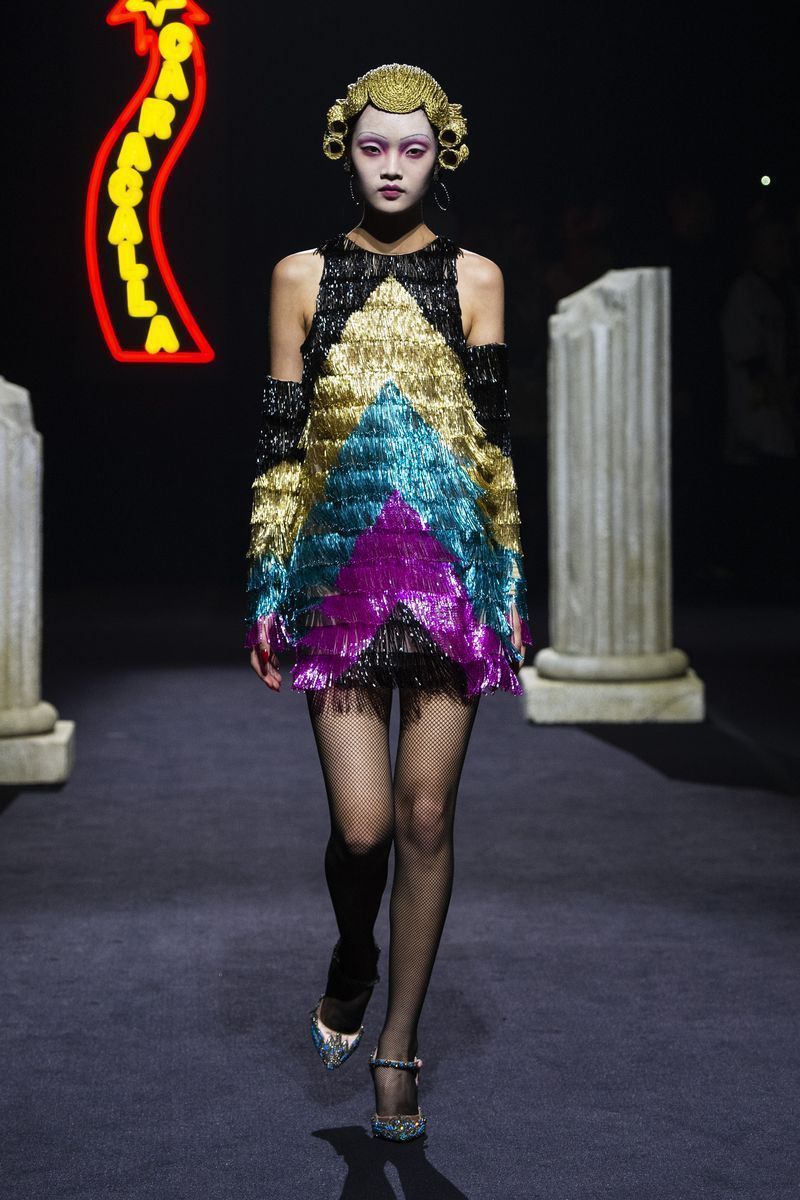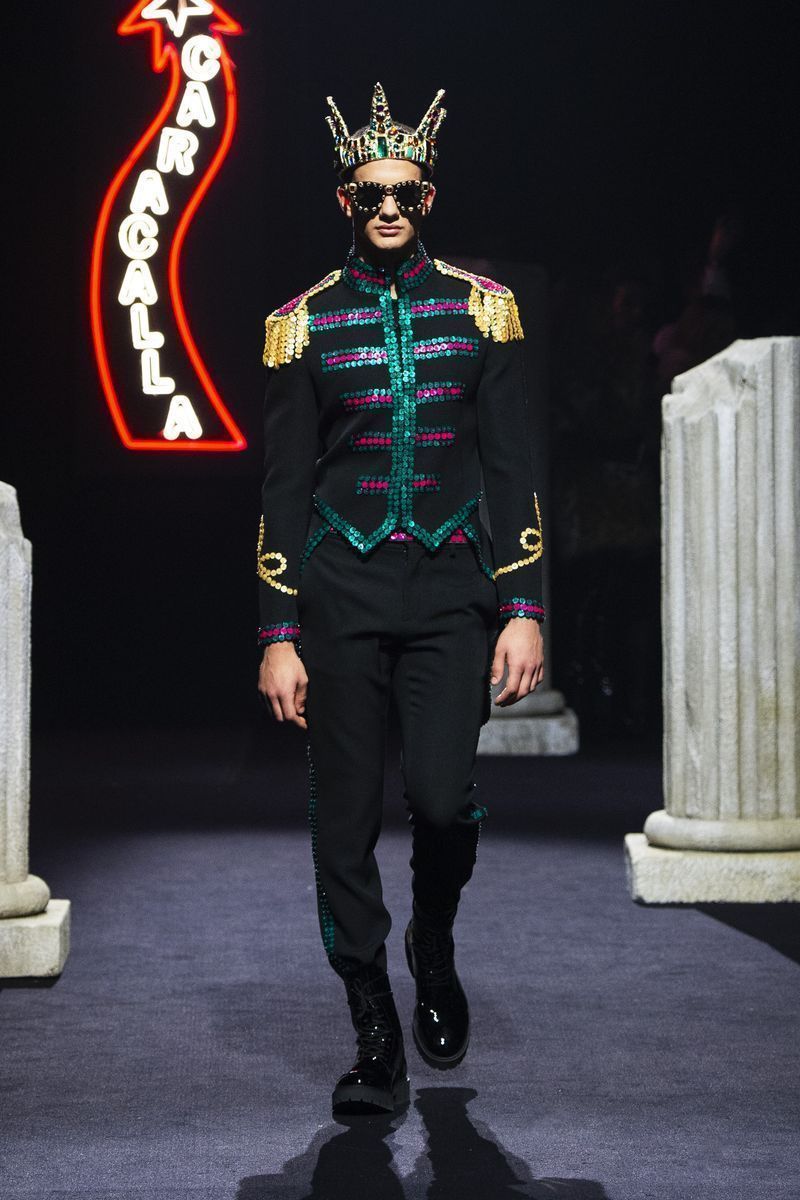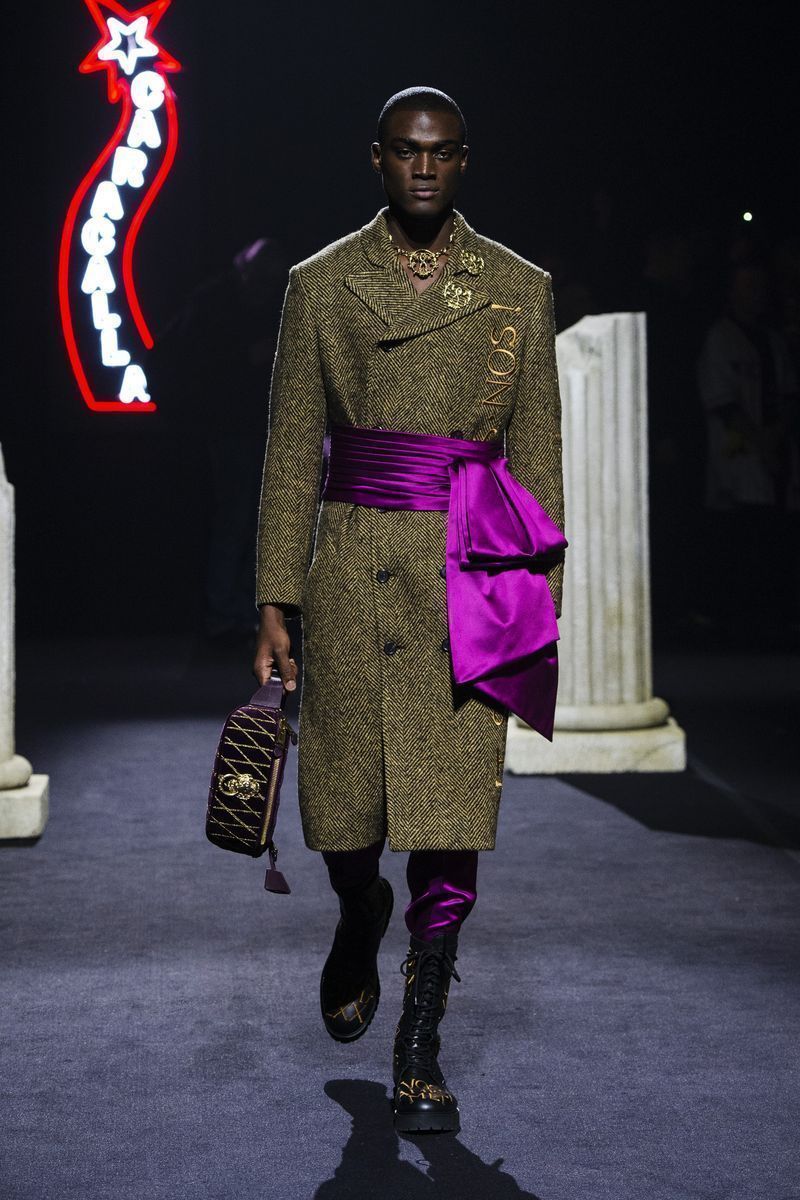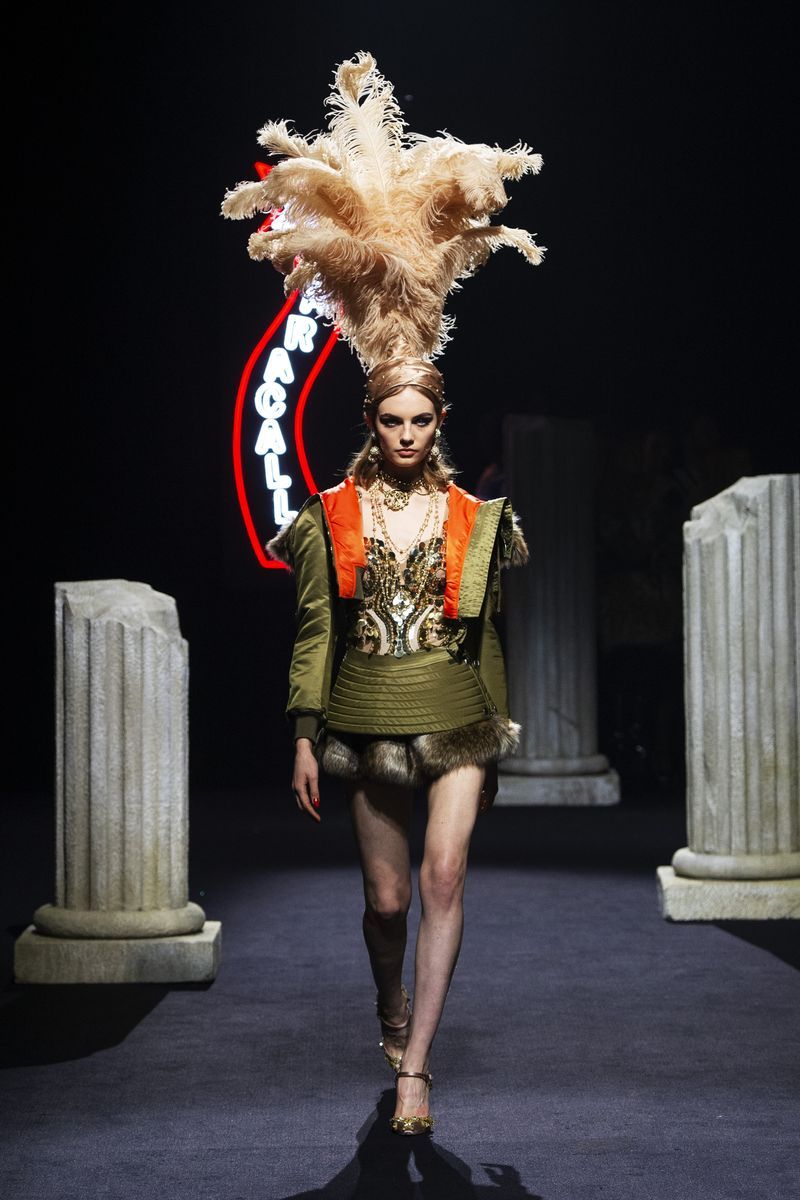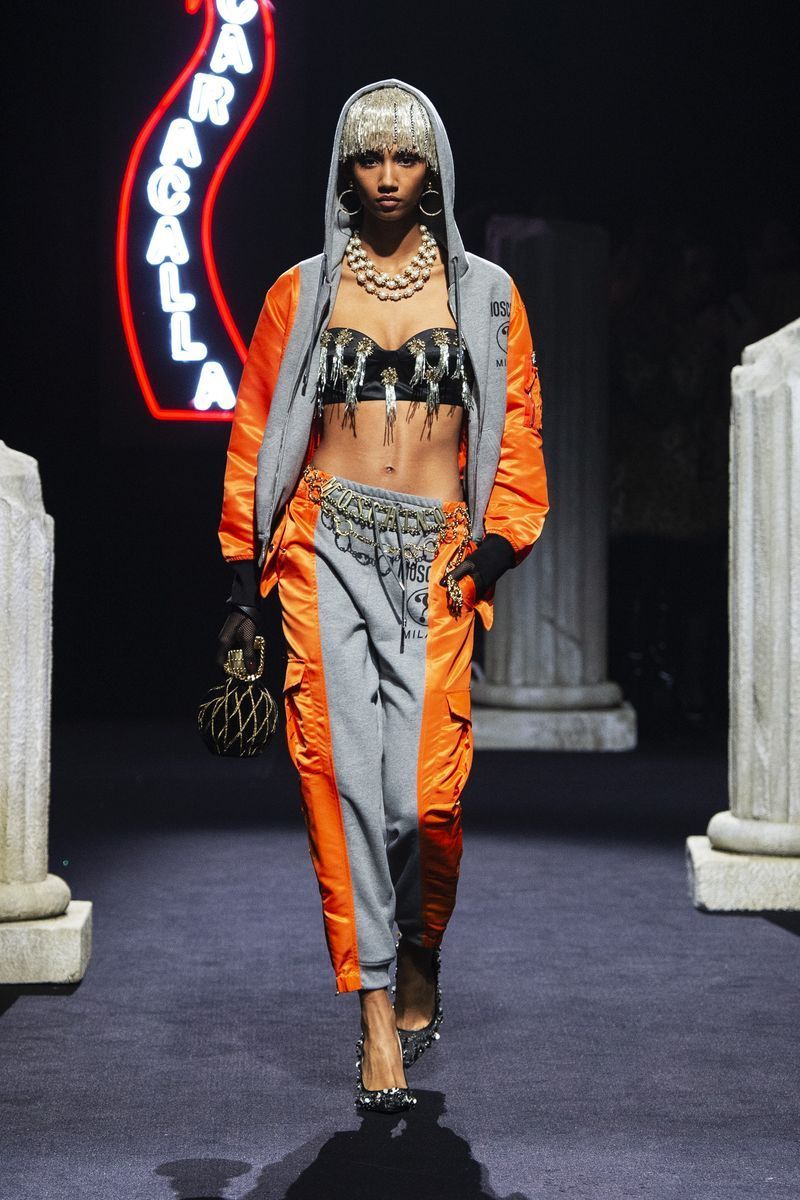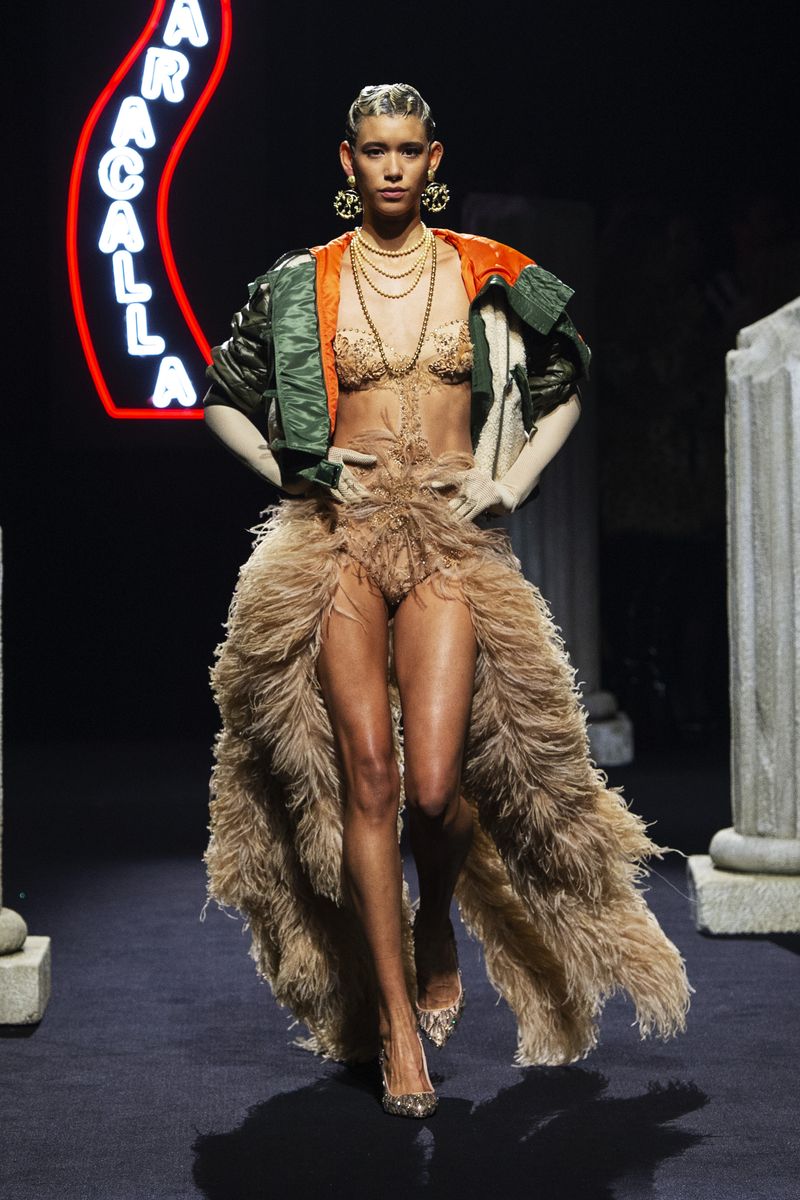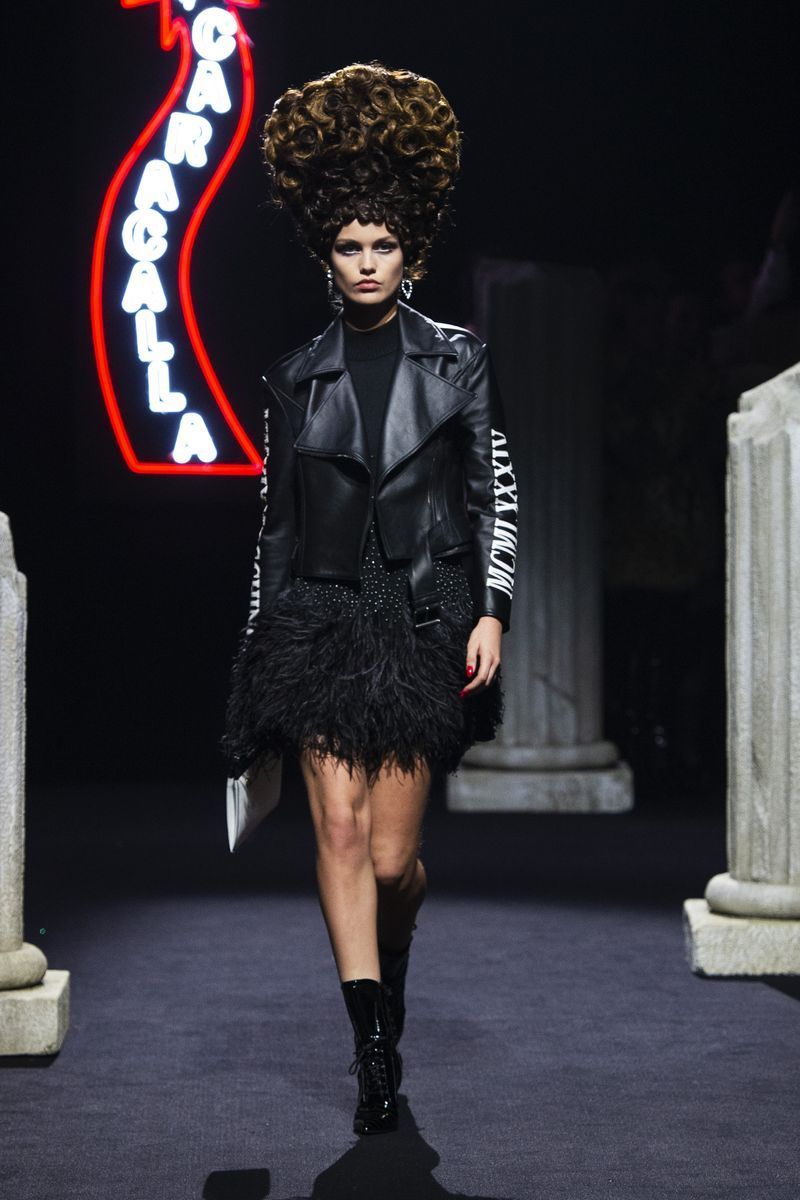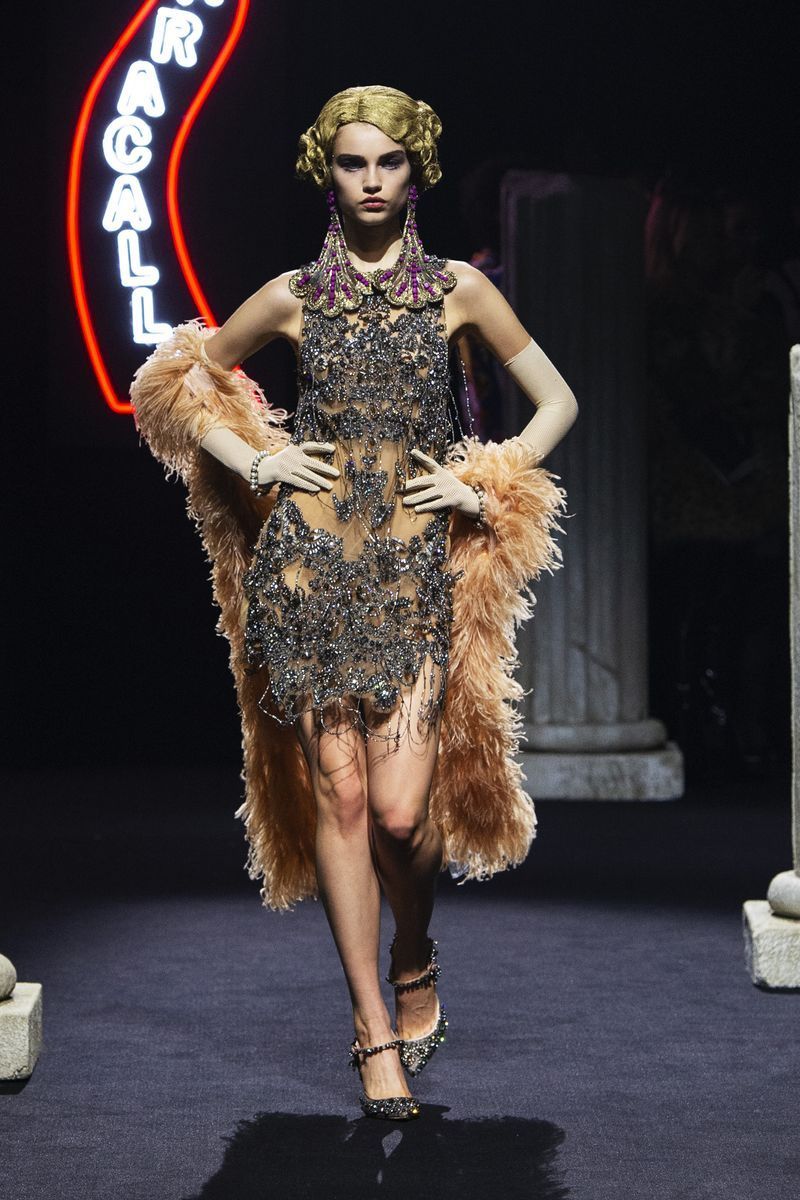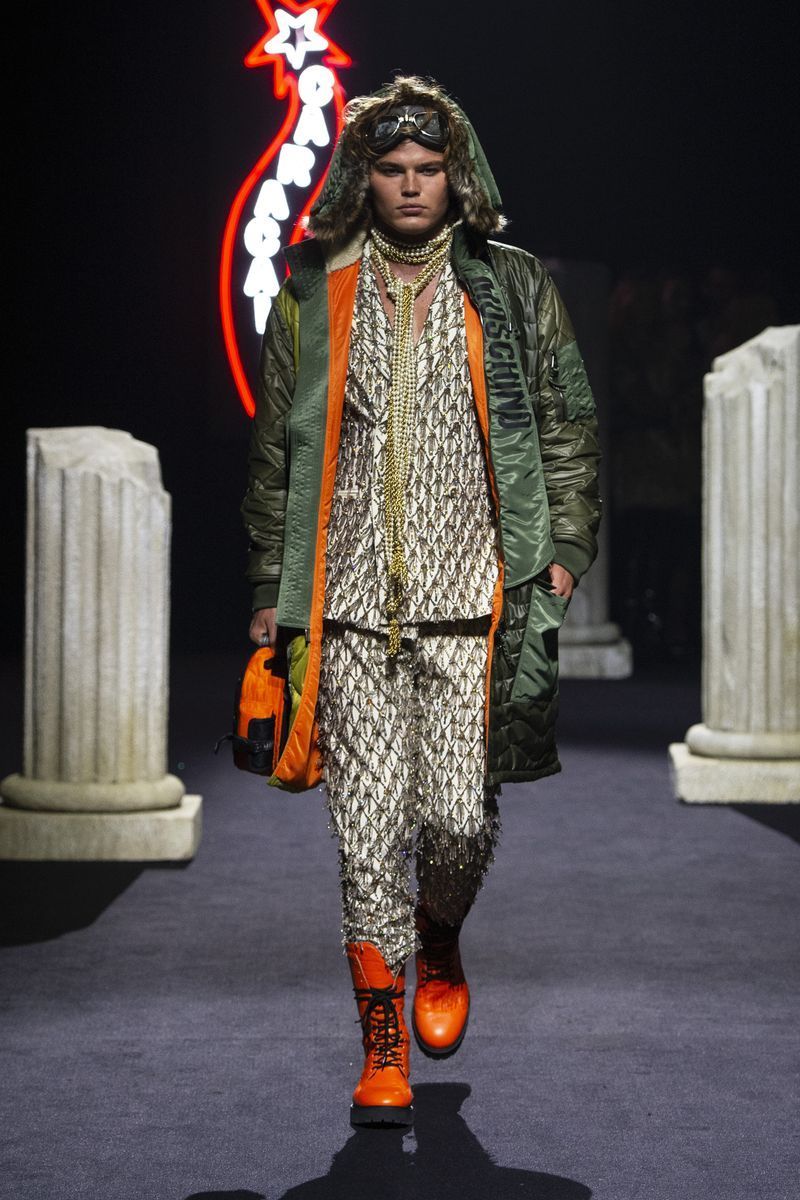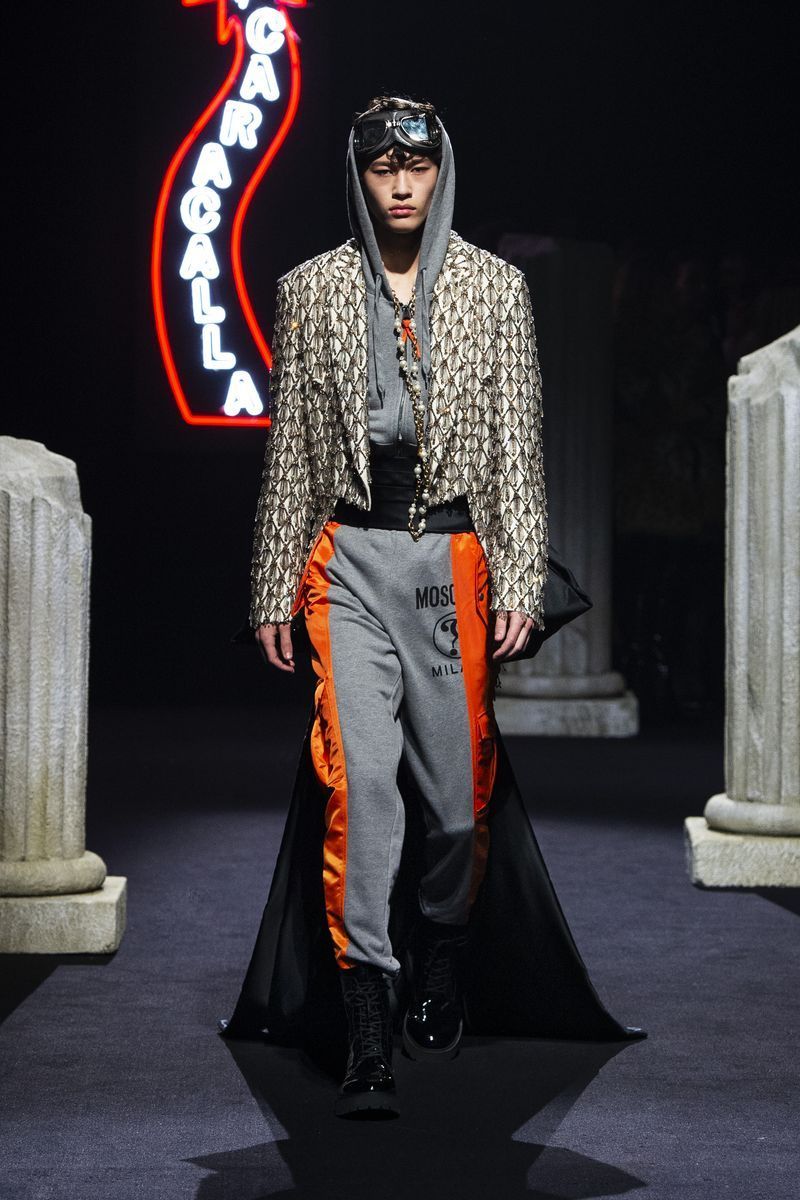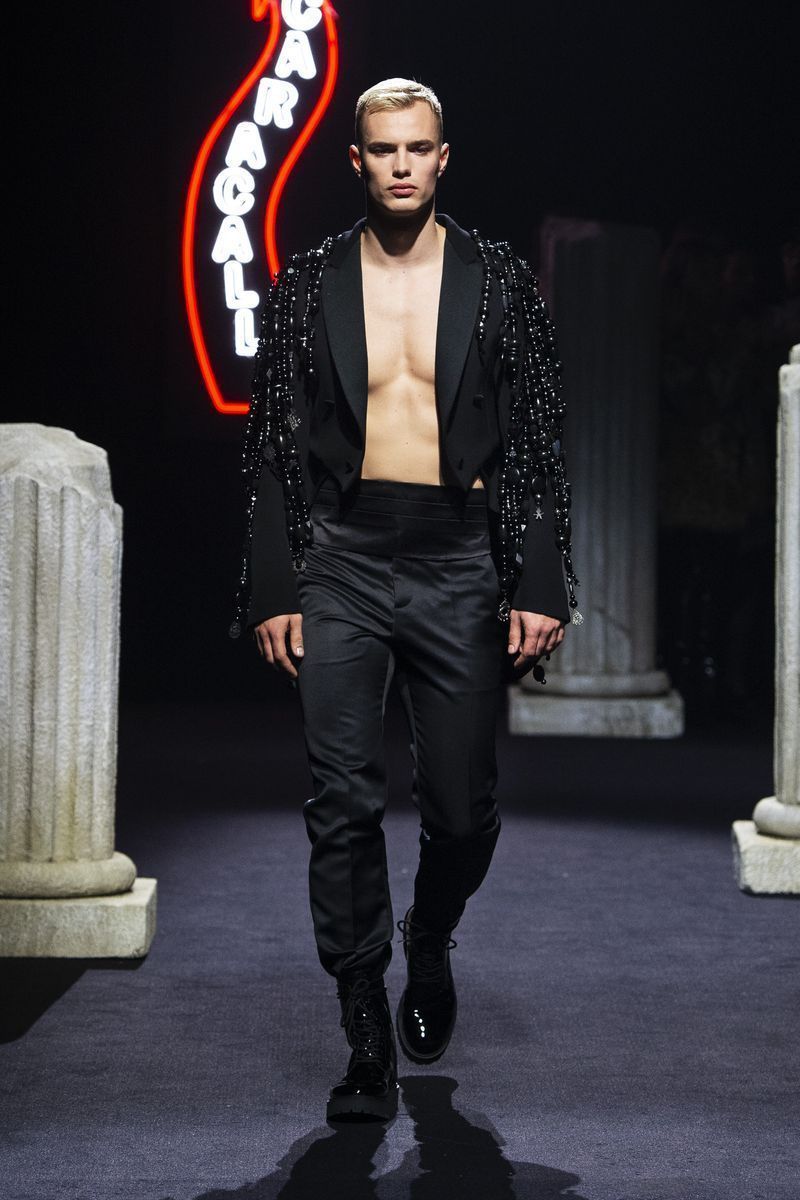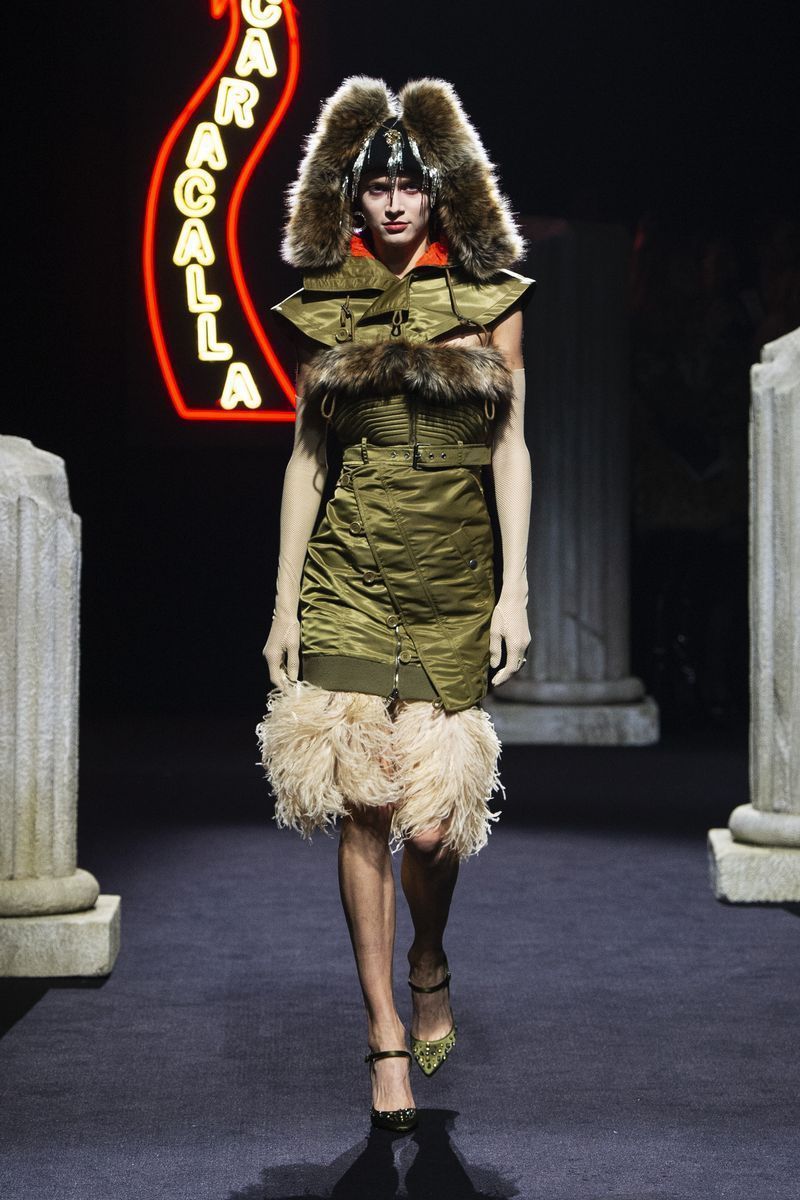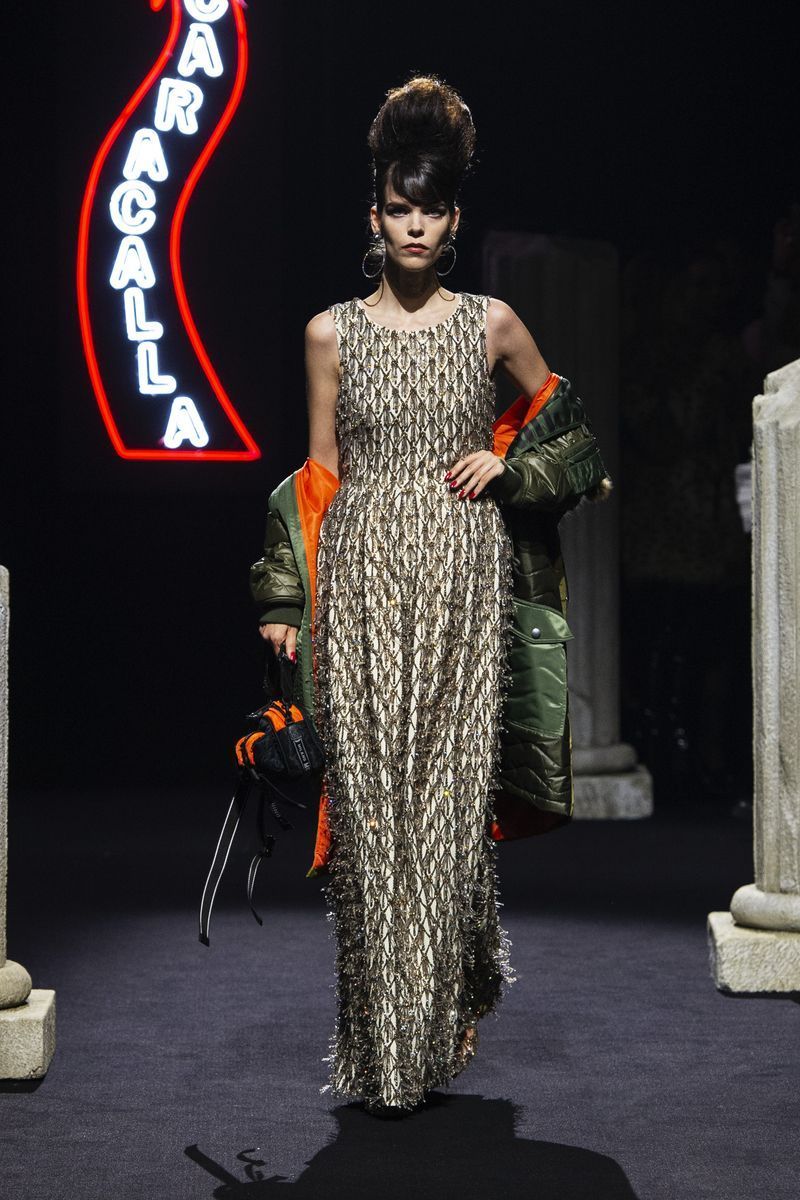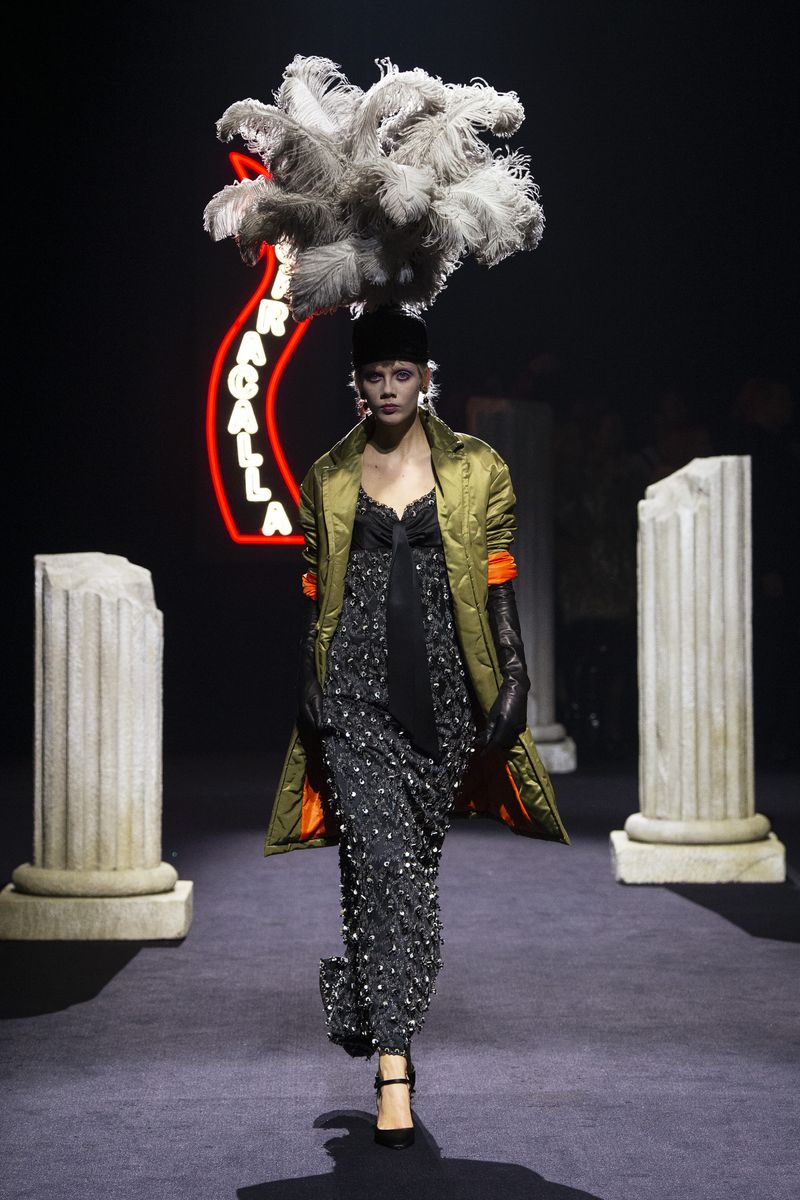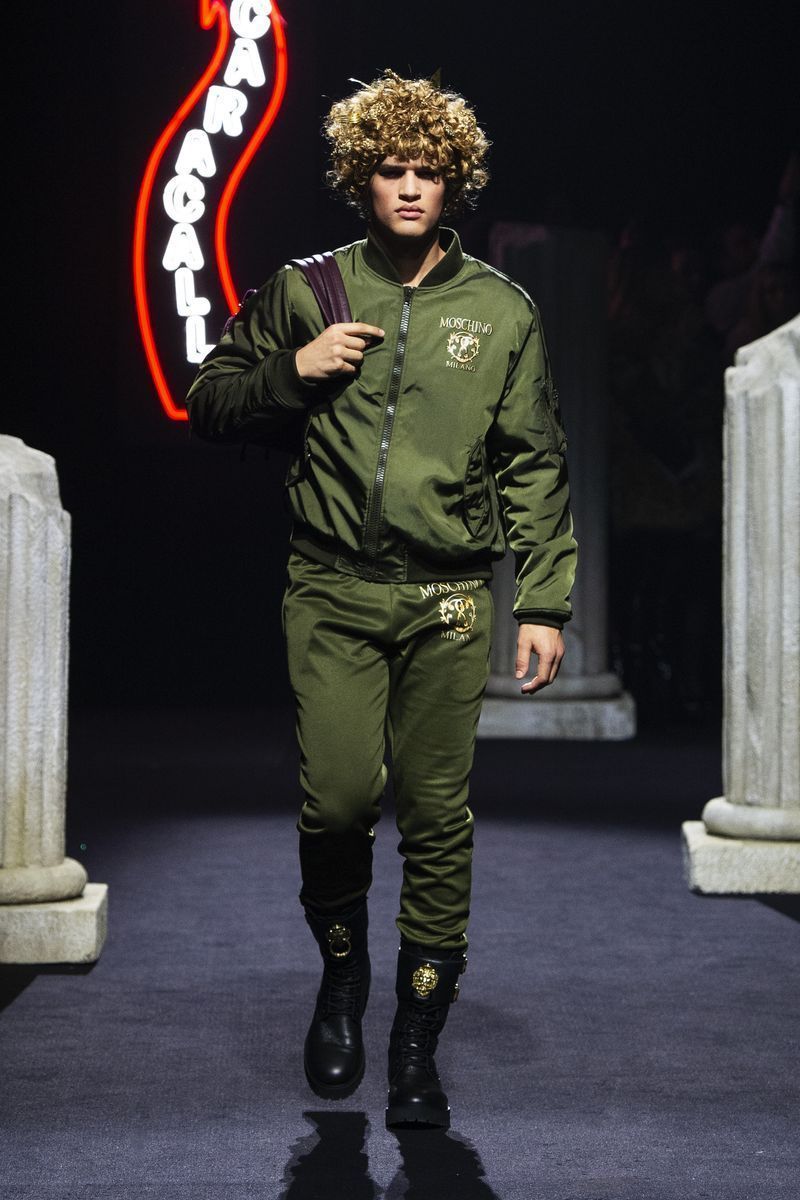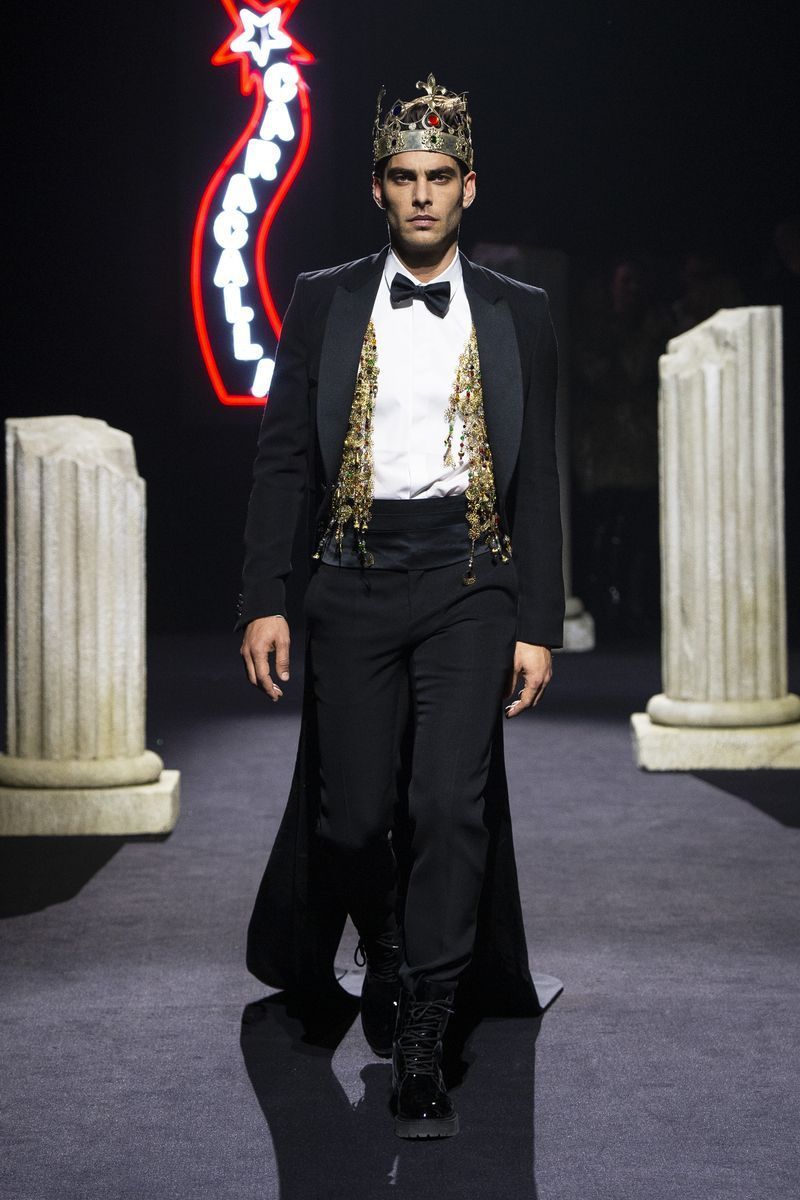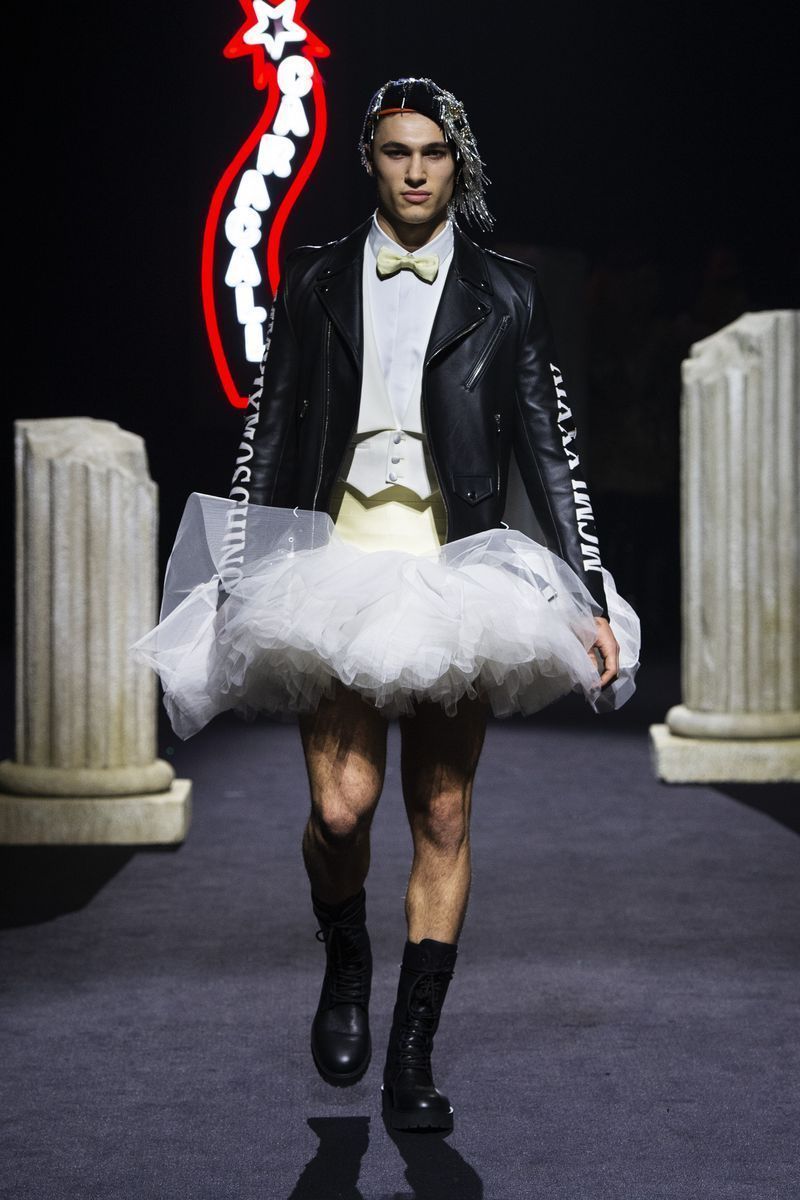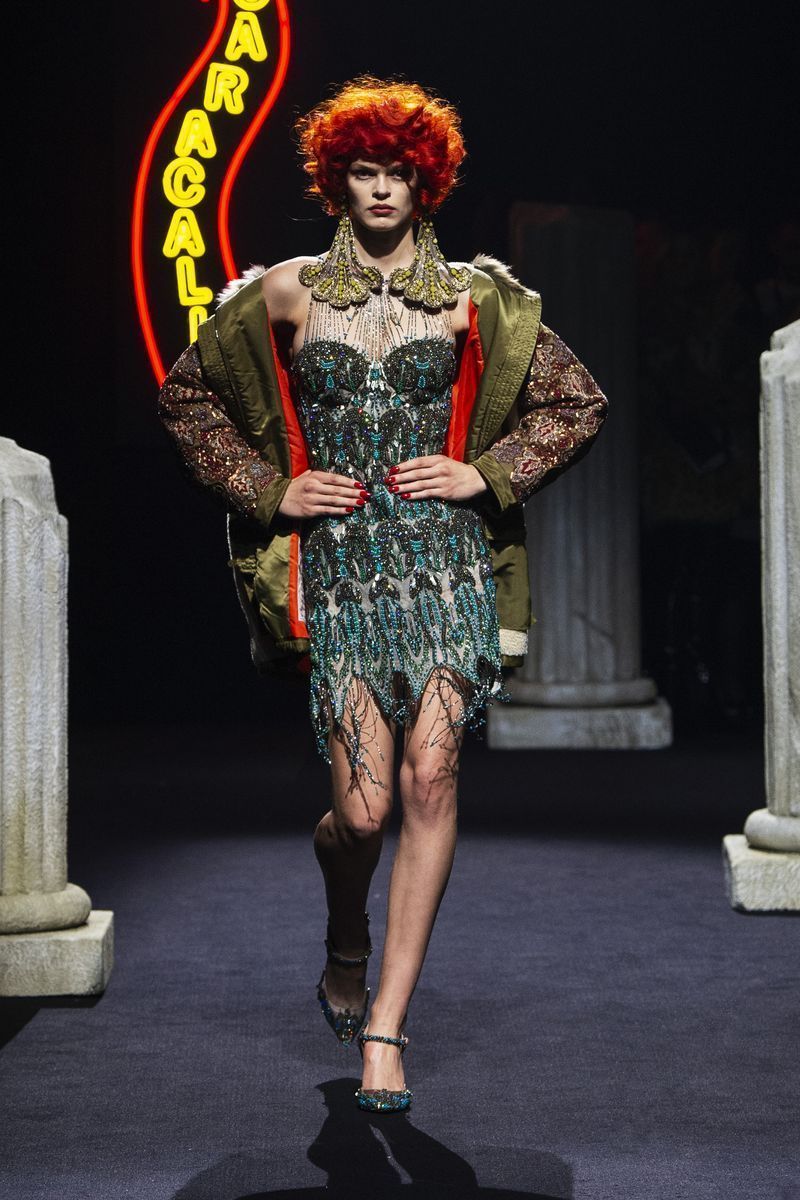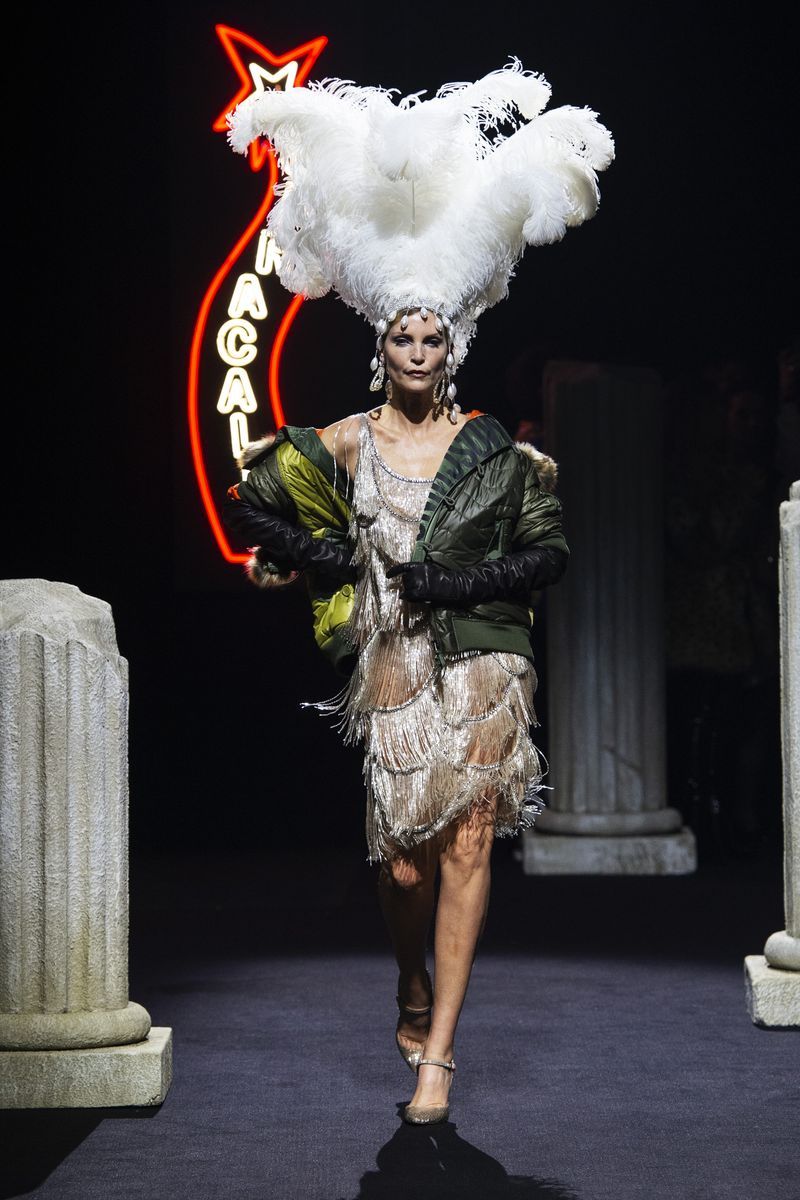 The result has, without doubt, a chromatic result much more extravagant than in the collection of his previous season.