READ IN: Español
The creative director of the Italian house, Jeremy Scott, has always been characterized by taking fashion to the extreme, today in his new cruise collection has broken the line that separates the dream world with real life by recreating a horror film at the Hollywood Studios in Los Angeles.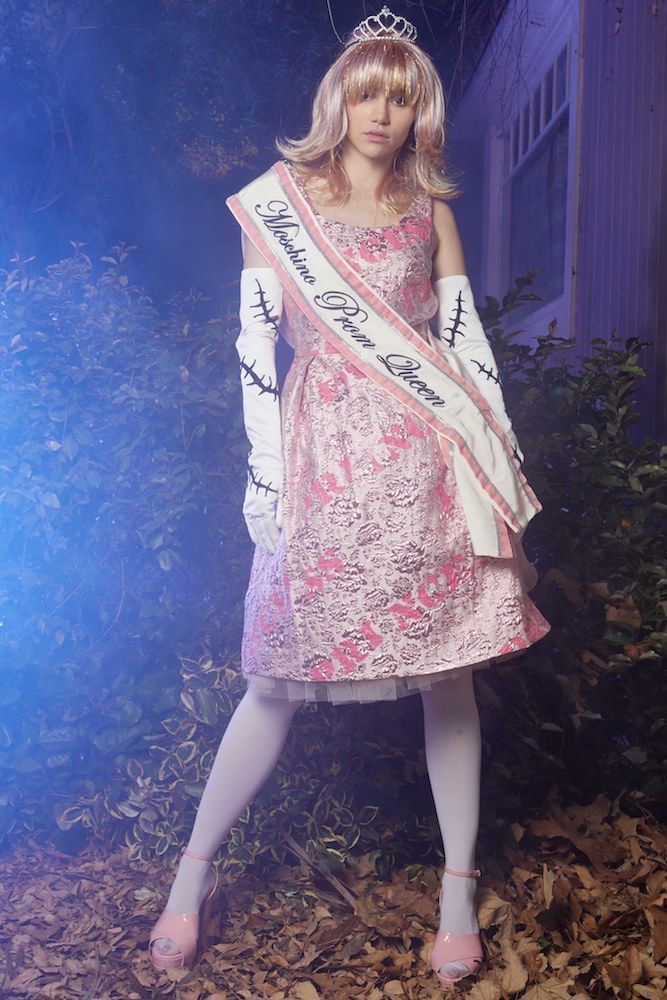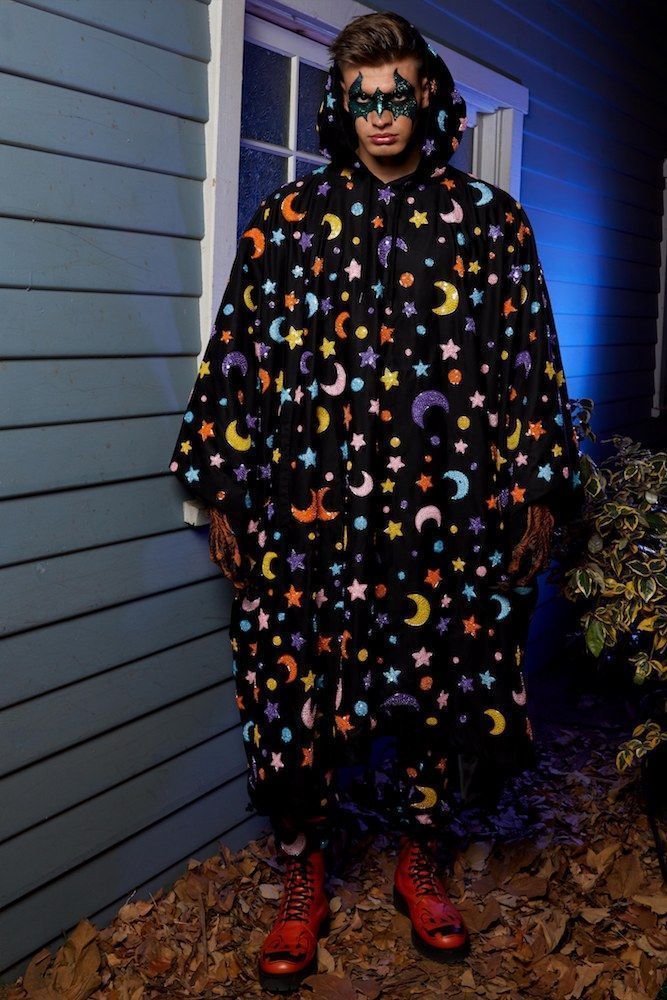 A gloomy, dark Moschino; the early morning of October 31st on a summer's day, a special Halloween. Jeremy Scott has removed the veil that separates the world of the dead with that of the alive to use it in his new collection presented today.
Jeremy Scott presents, once again, a collection with a story.
A nightmare collection in which we have been able to recognize on the catwalk characters like the scarecrow of fringes and volumes, the twins of the Shining have escaped from the hotel and have put on their flight dresses in pastel colors to be present on the catwalk. Demons and ghosts bathed in large quantities of tulle; and where Satan's faithful followers are, there are also witches with their pointed hats, black fabrics, lace and glitter. Dracula and Mrs. Adams in dress and suit, and long black and crimson red capes with hoods and volume.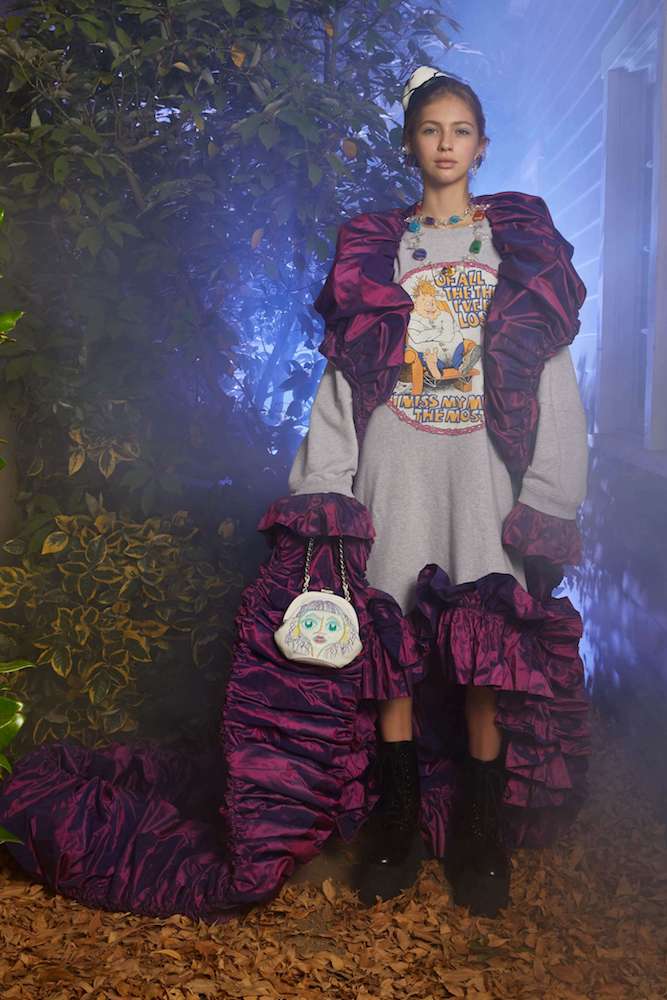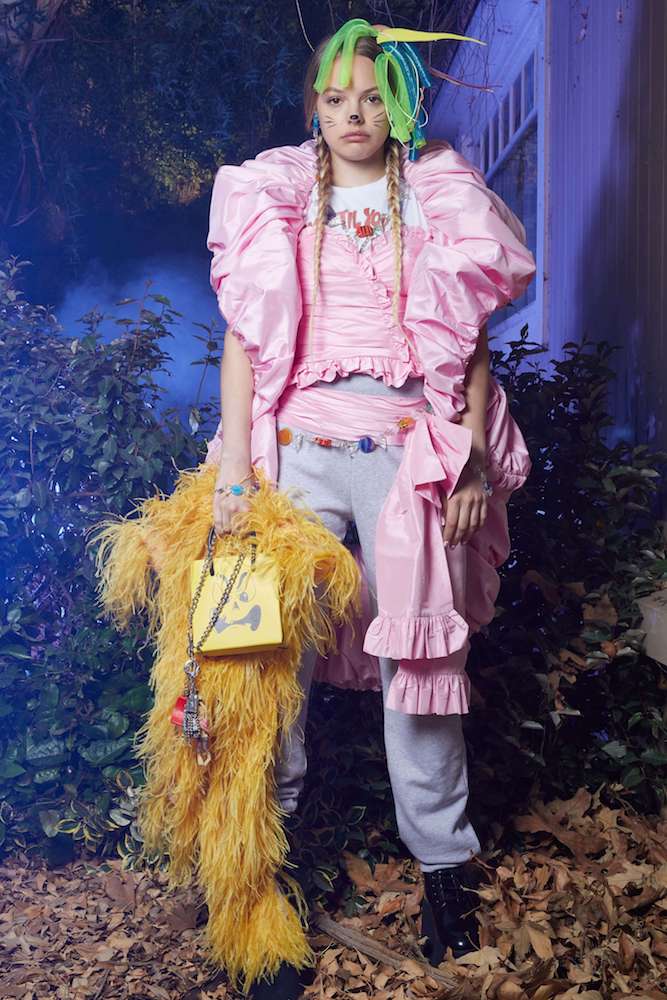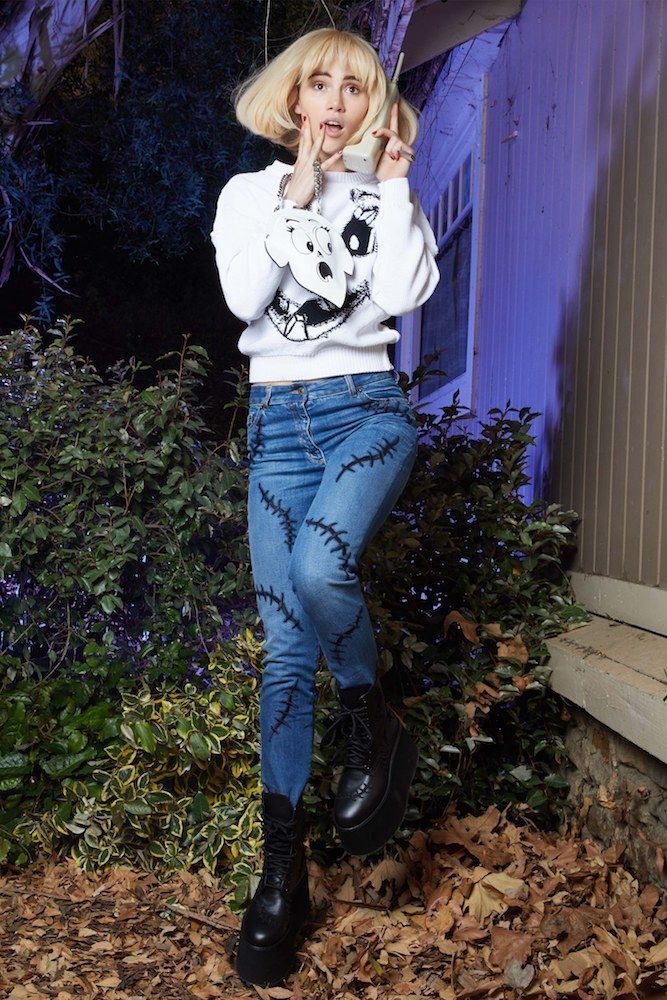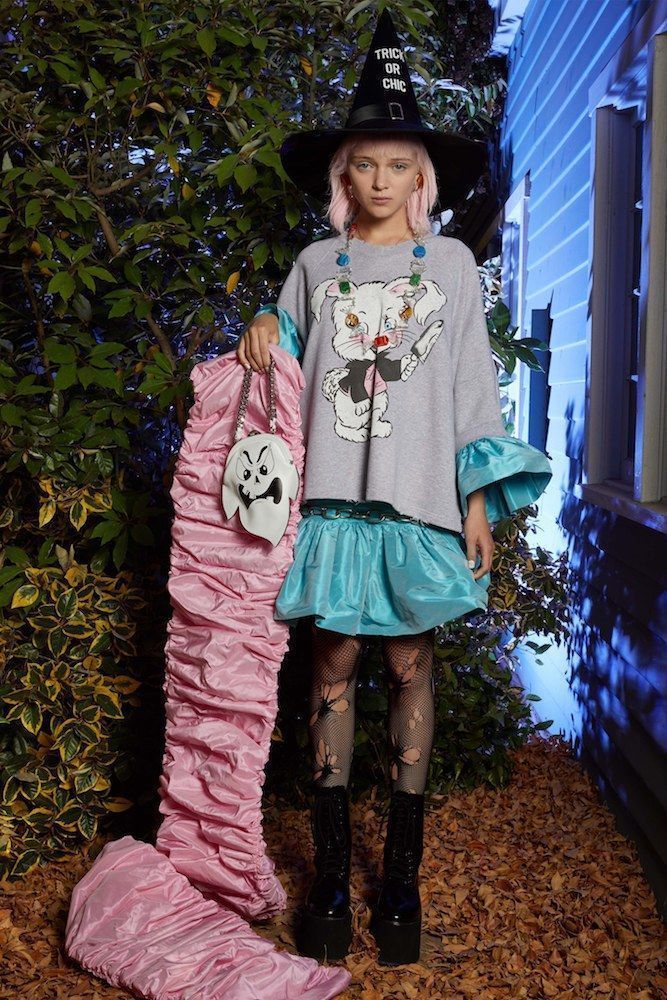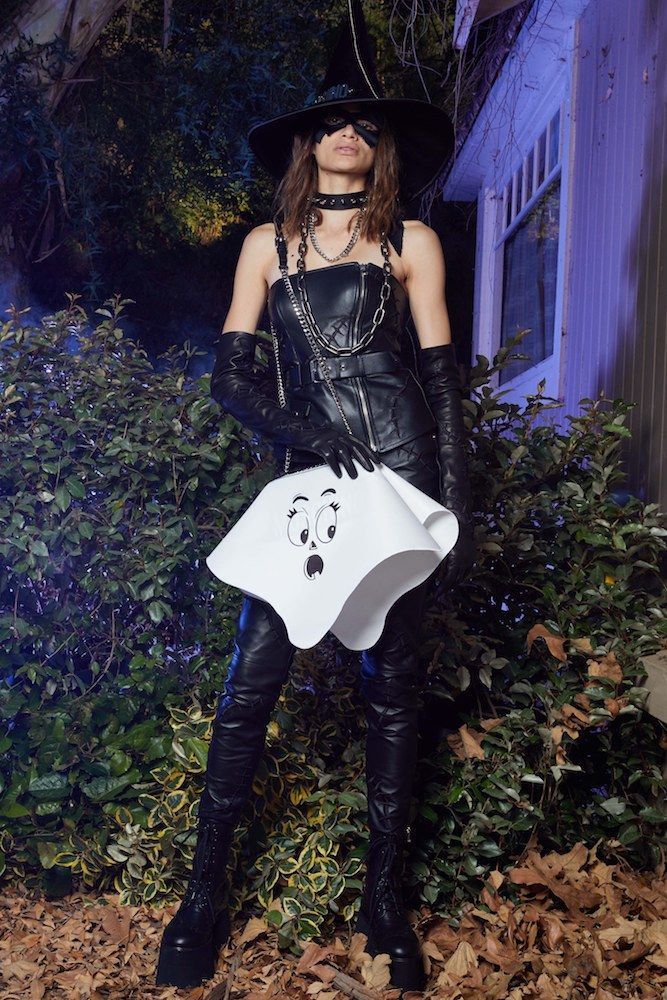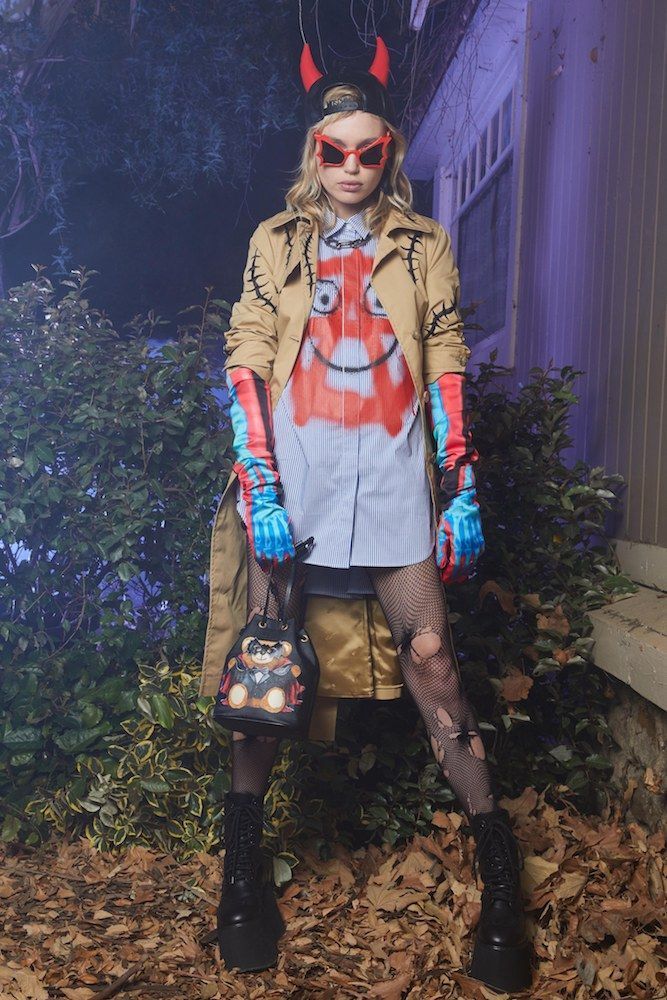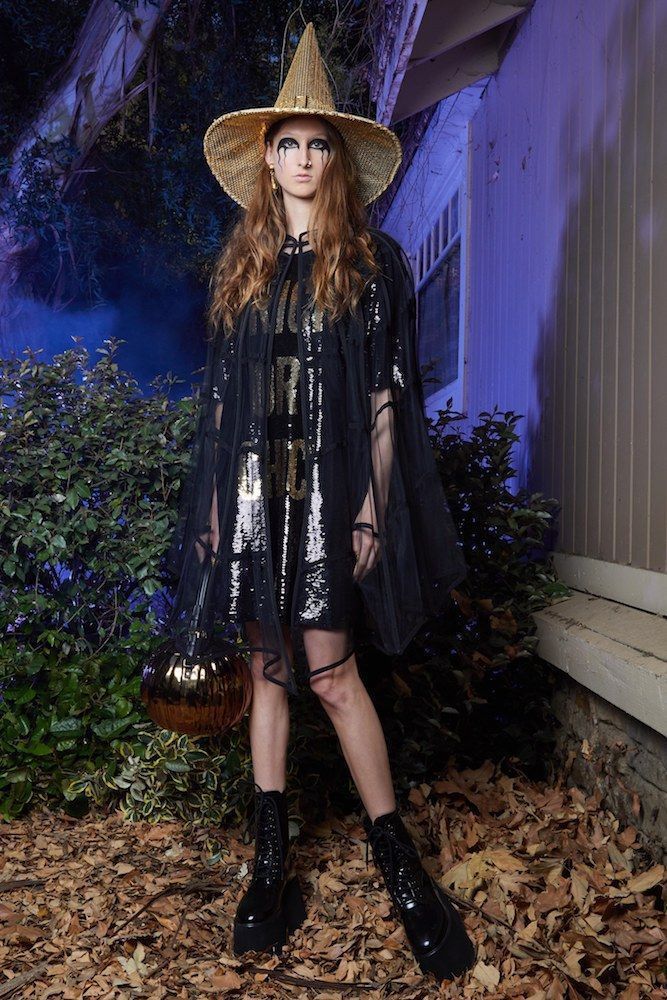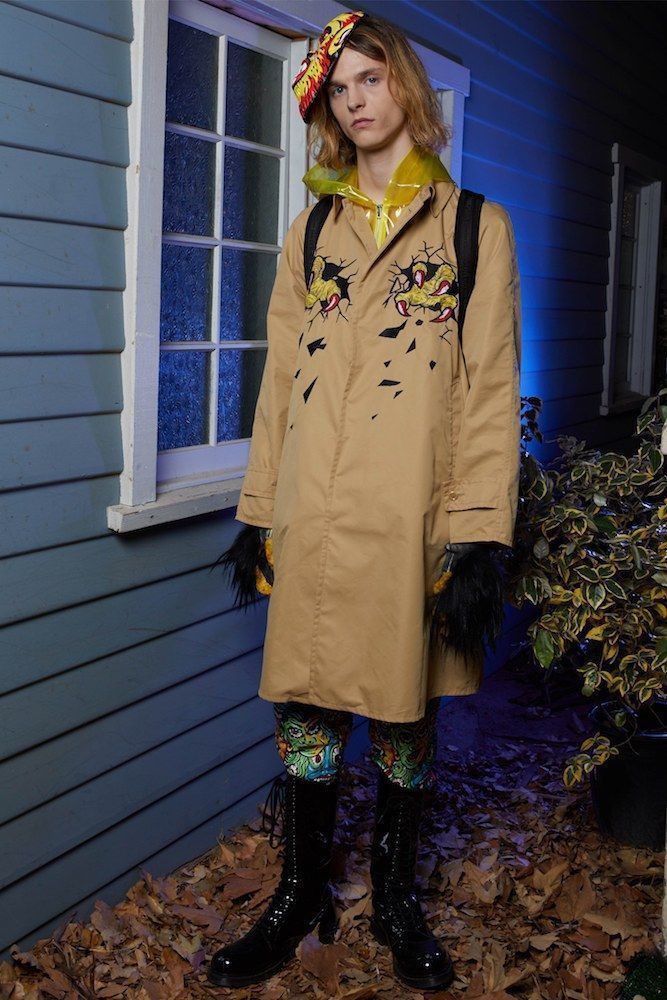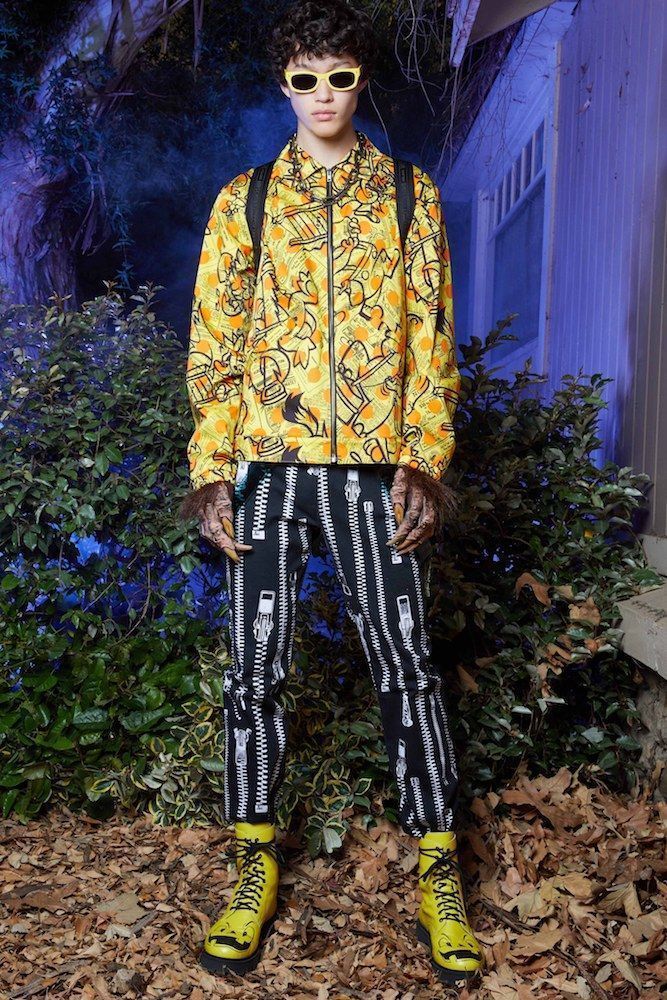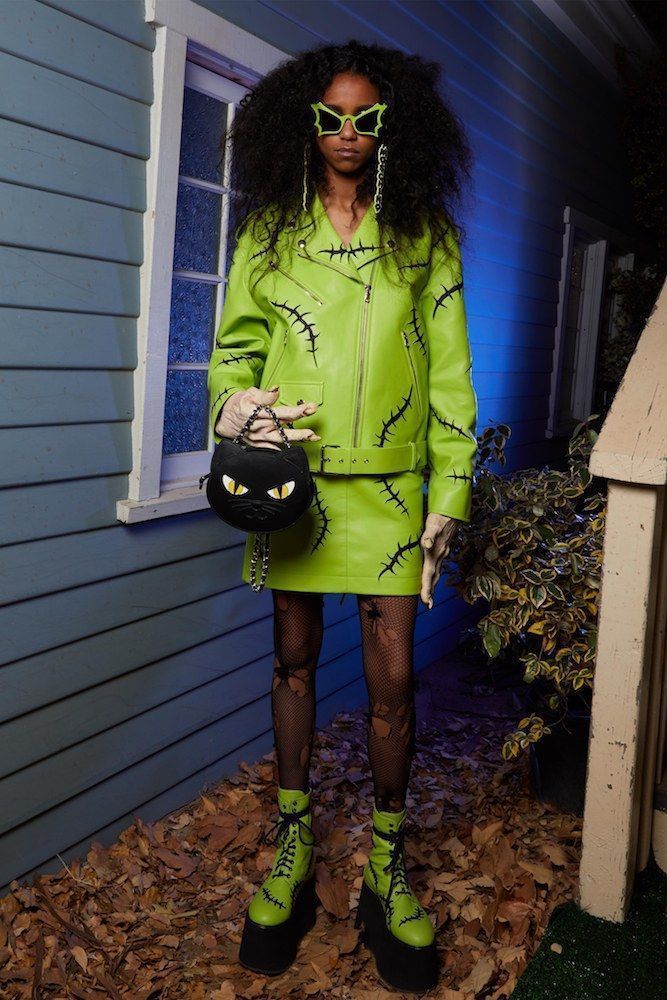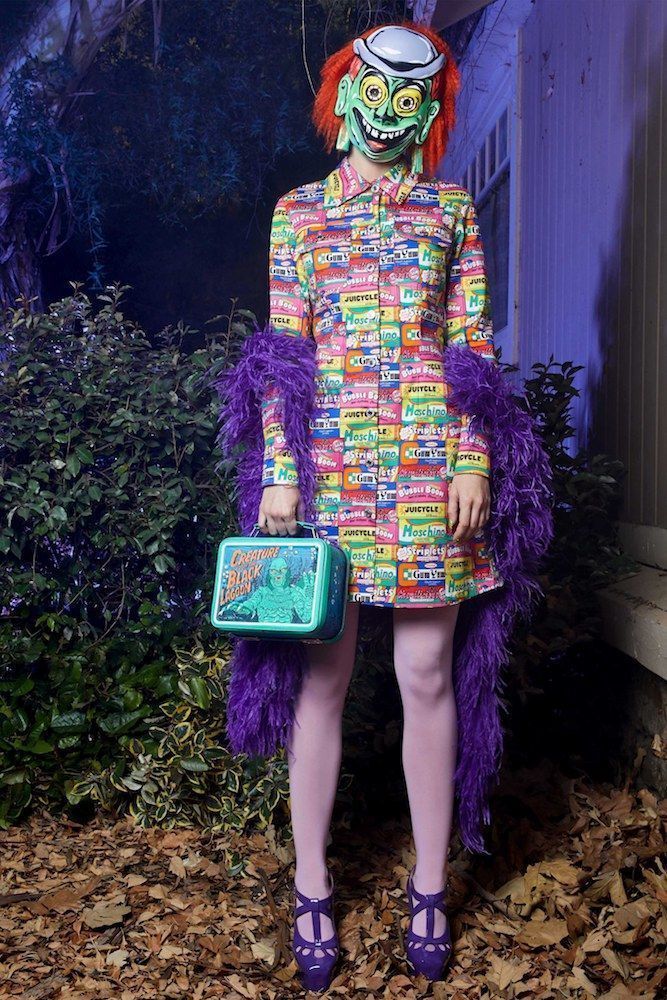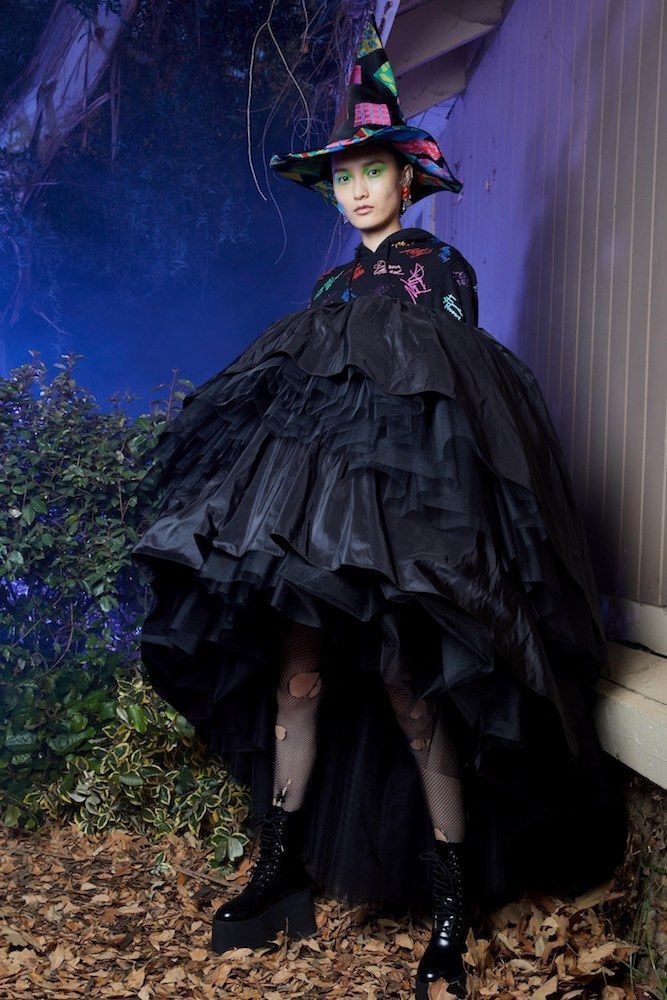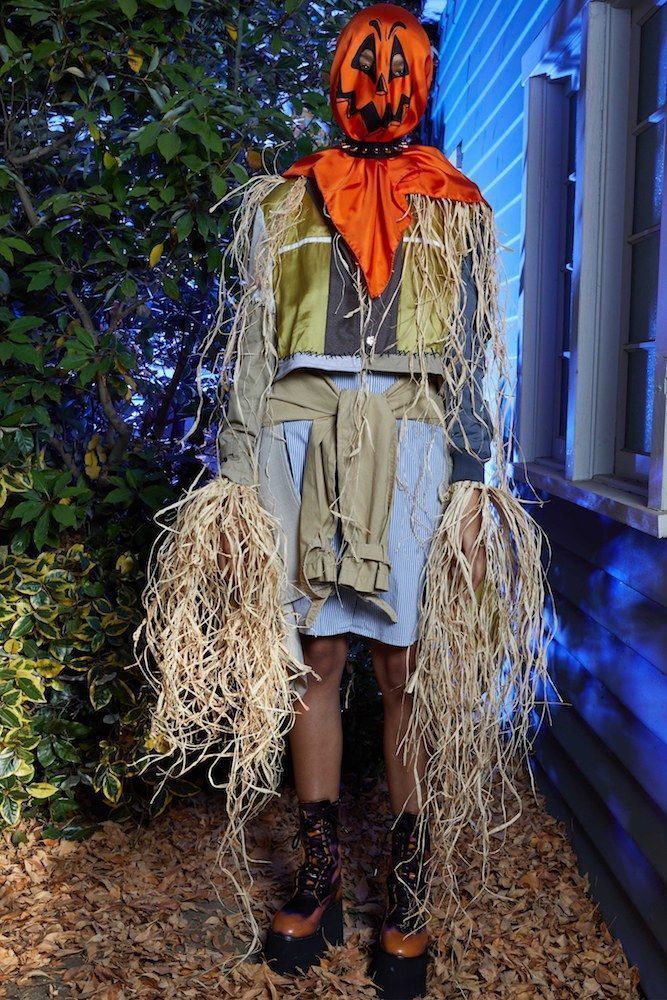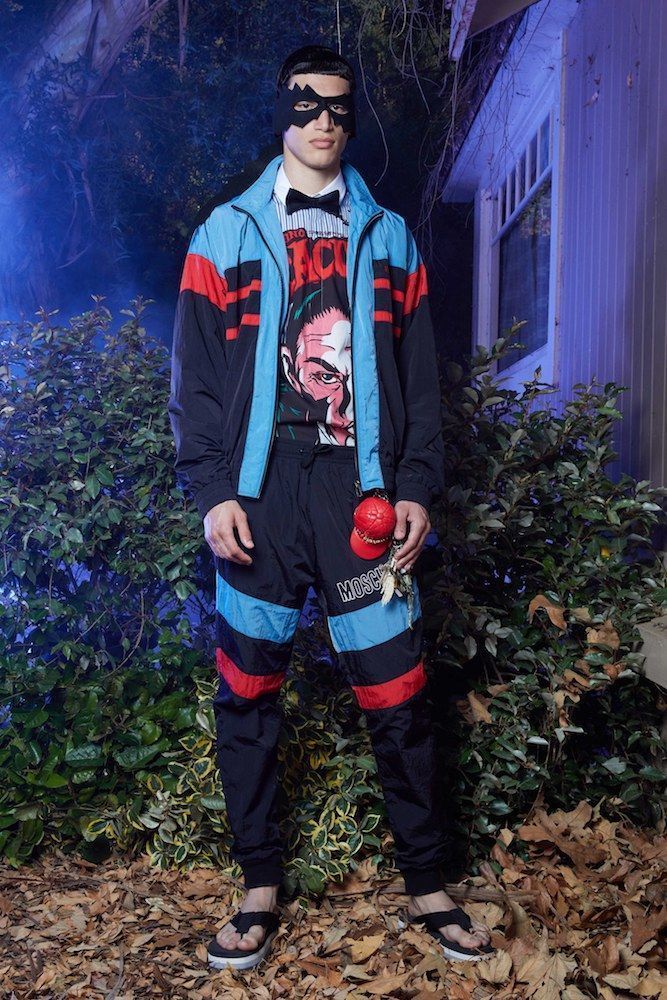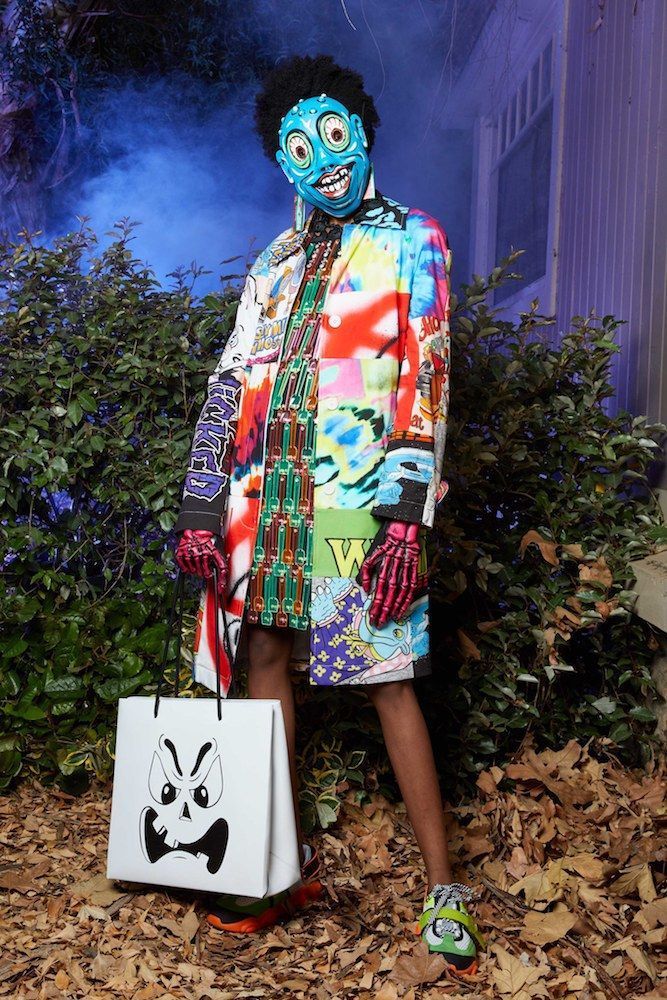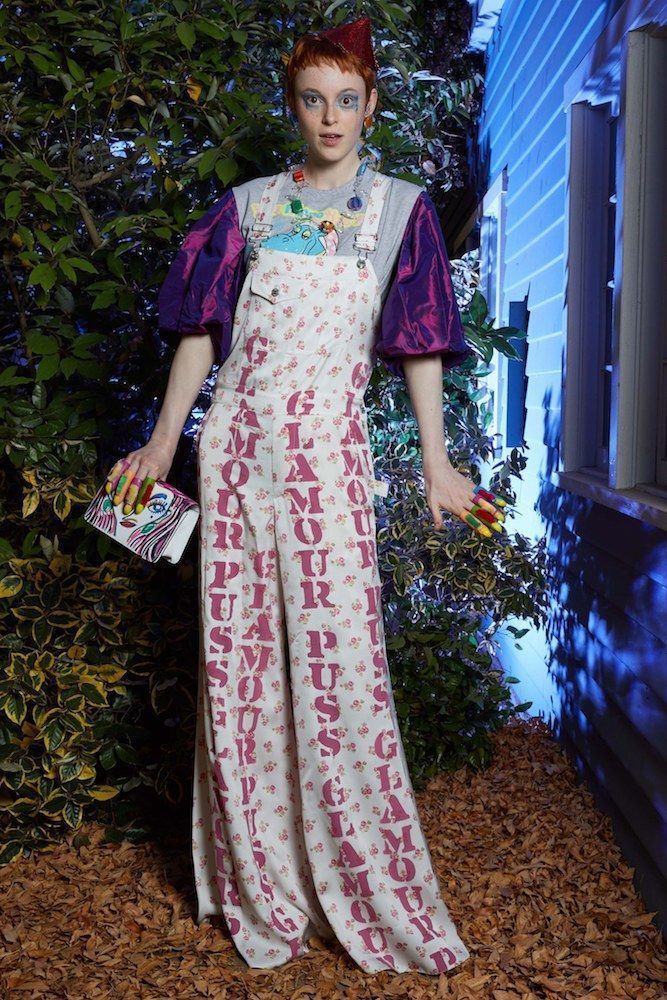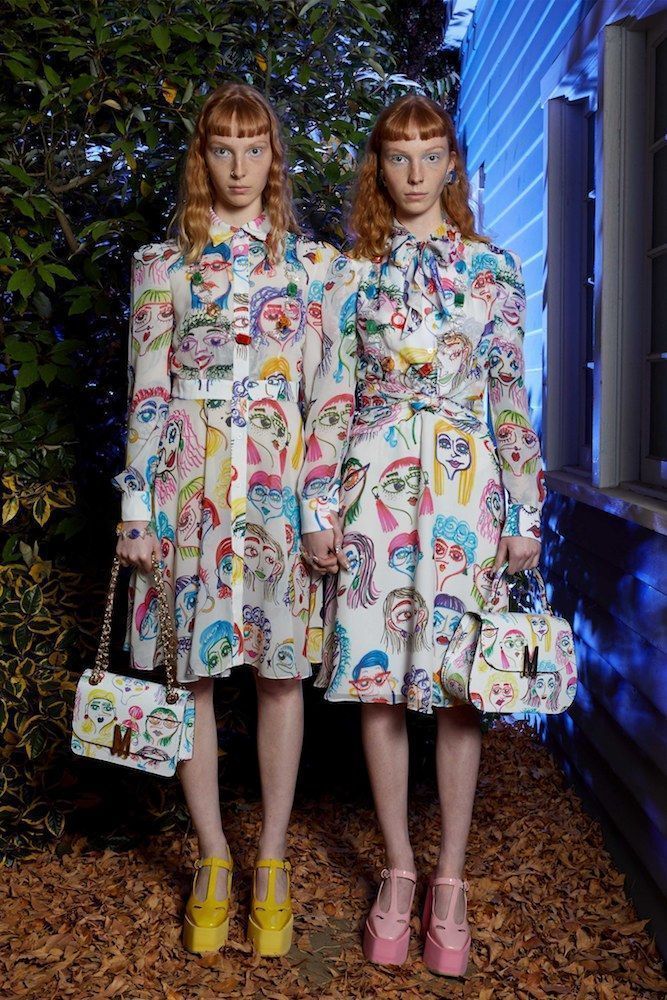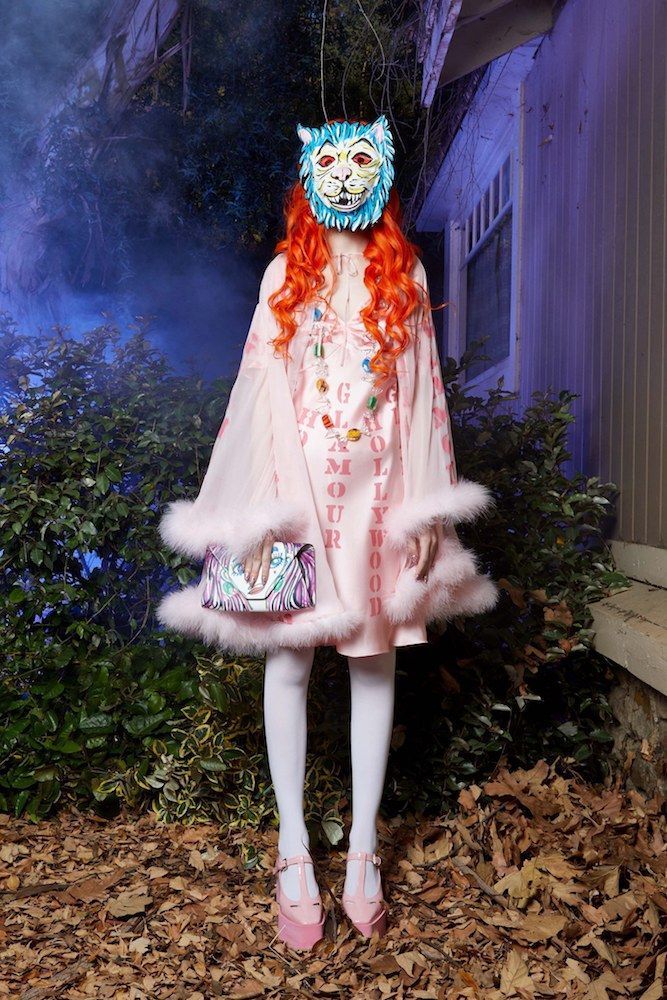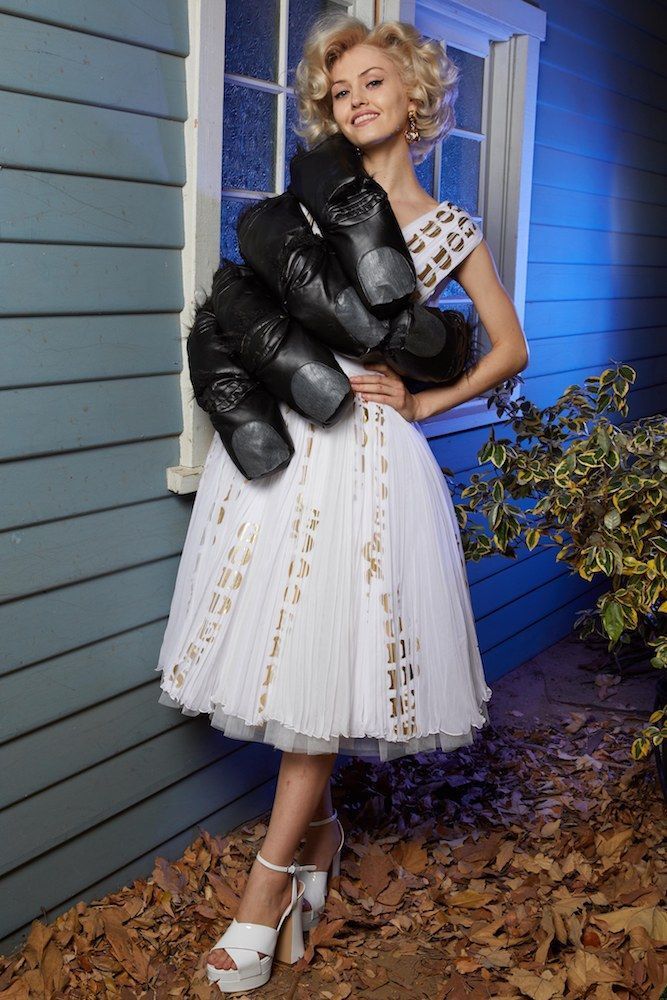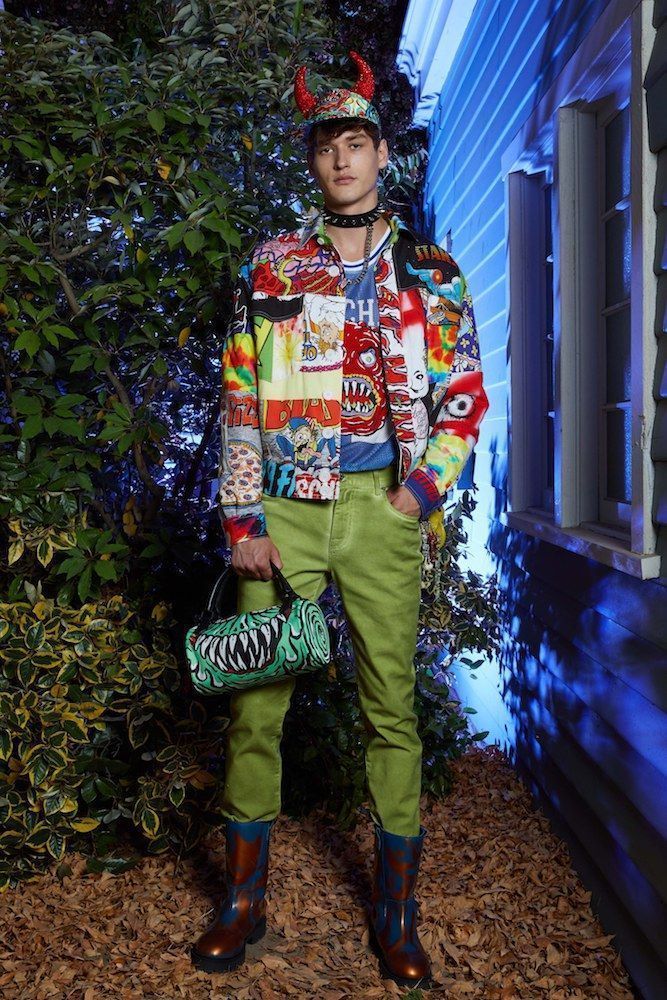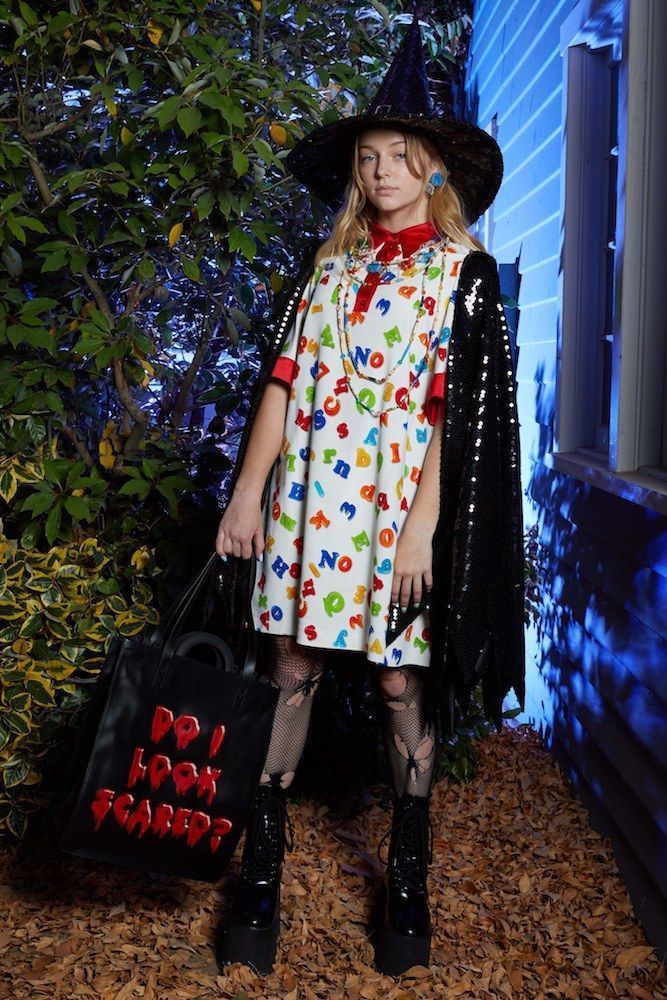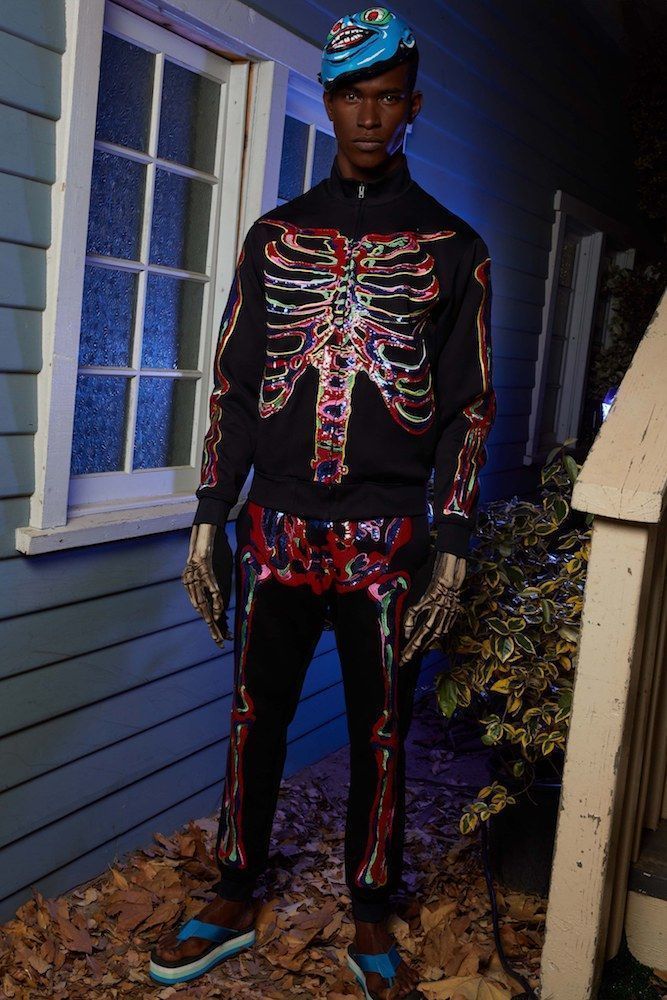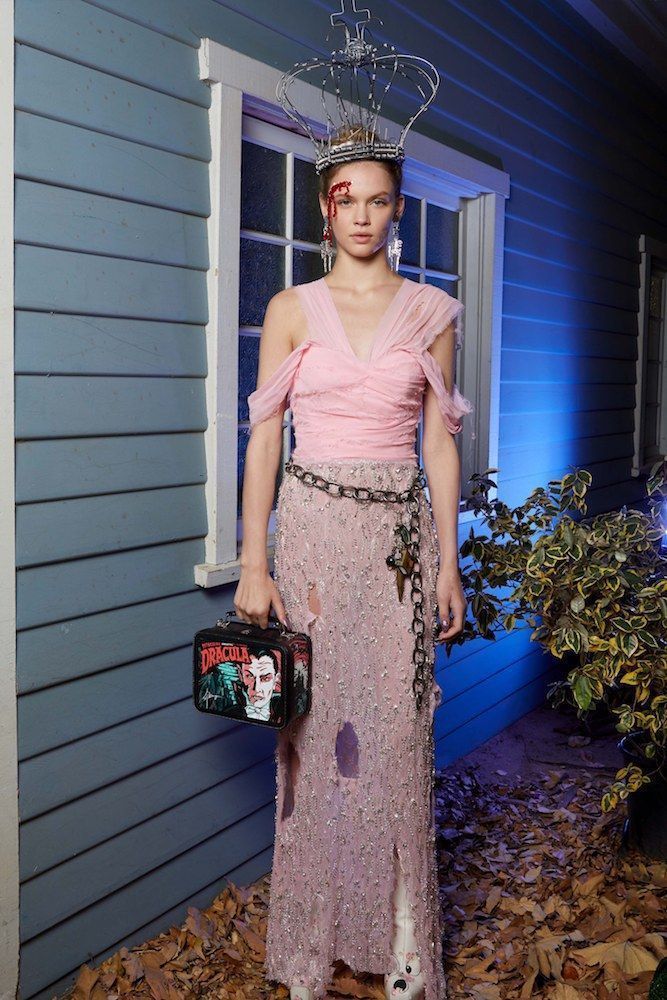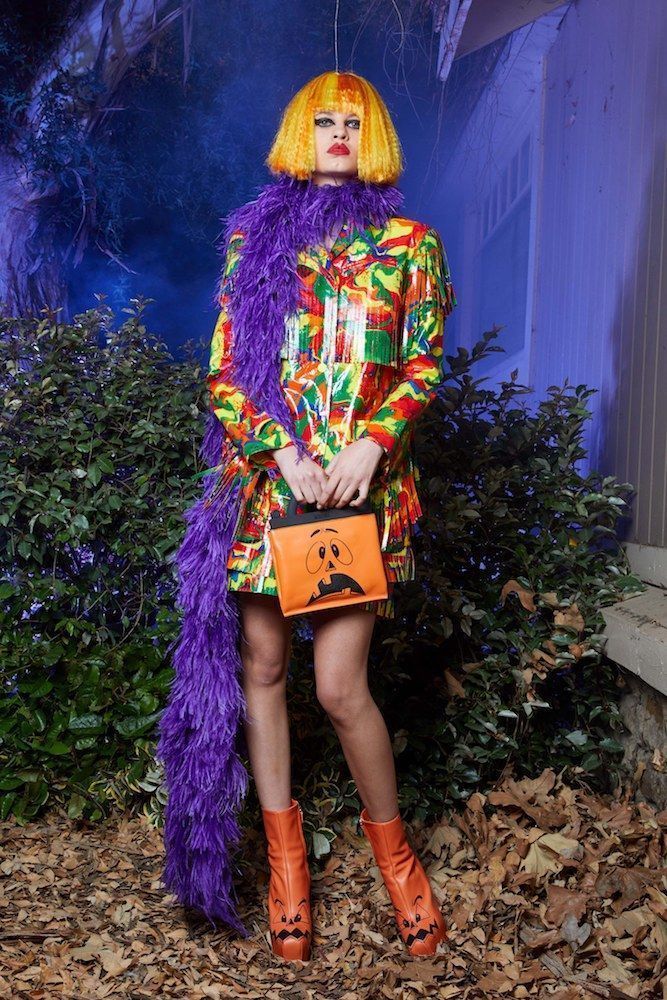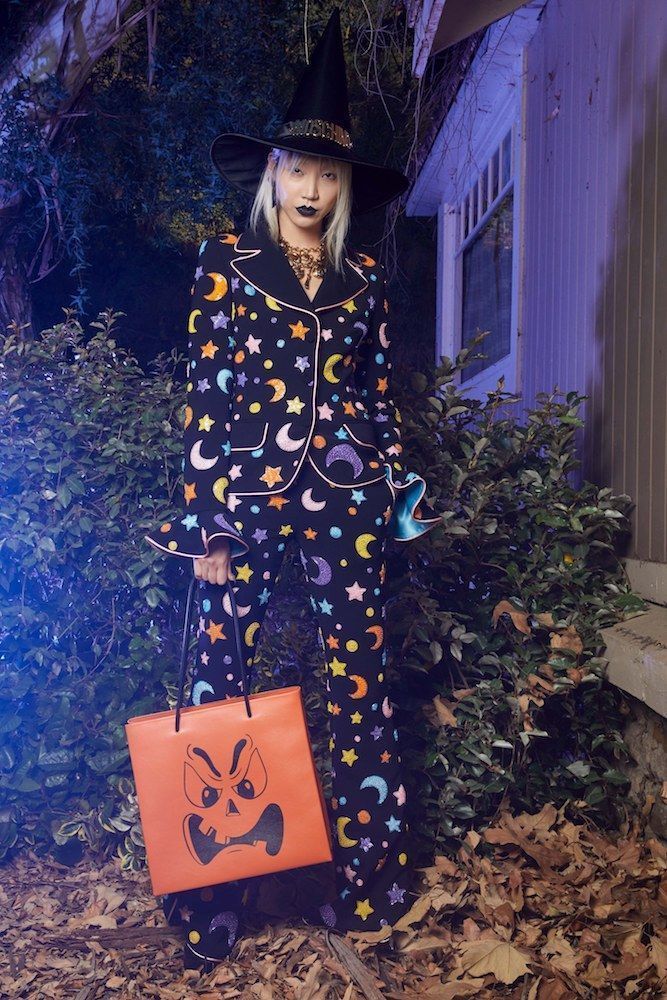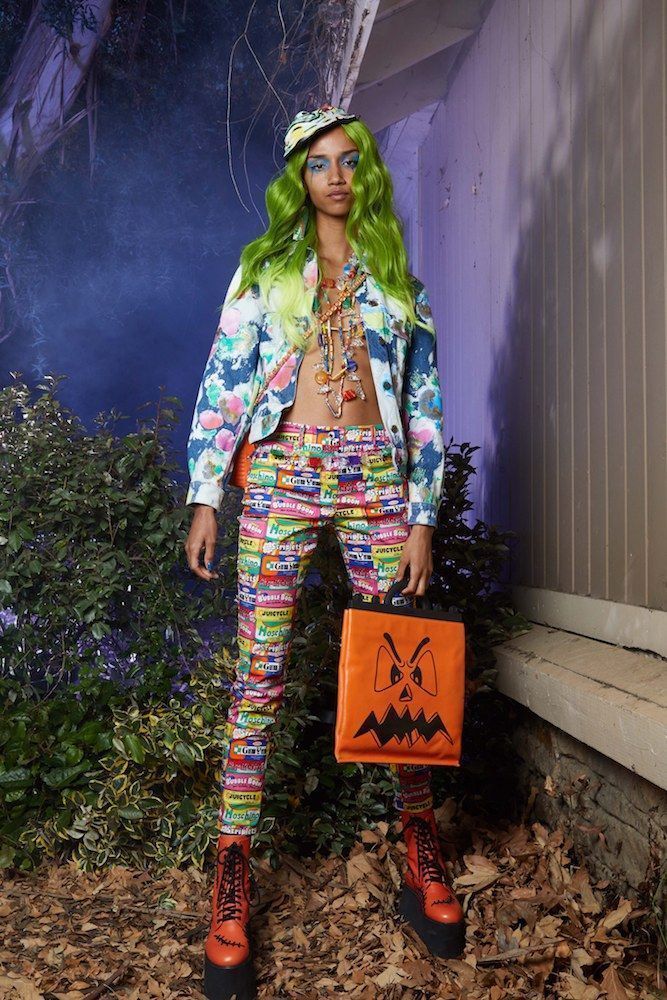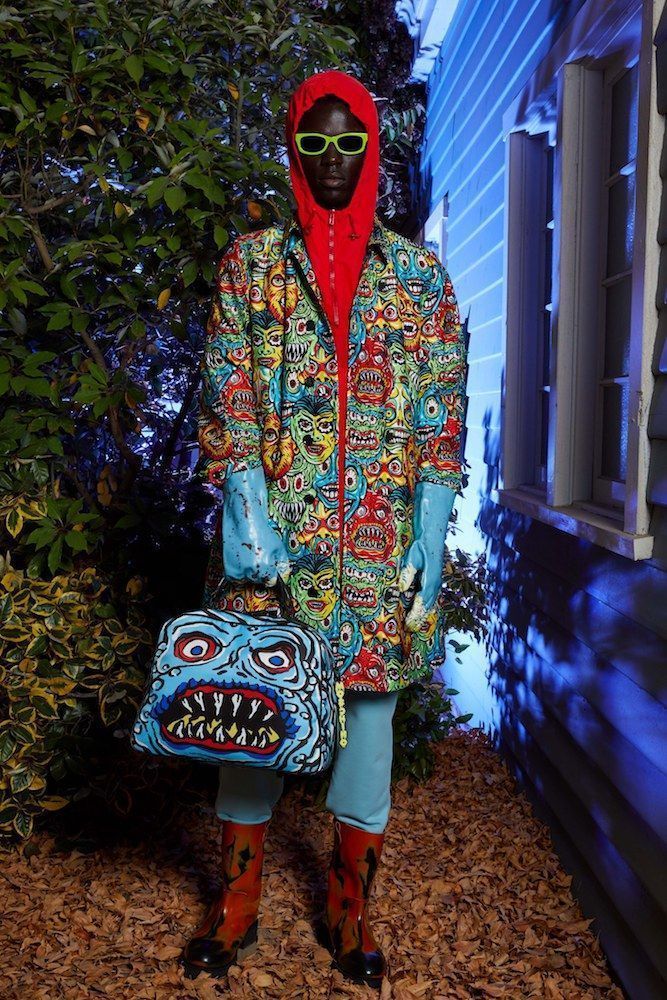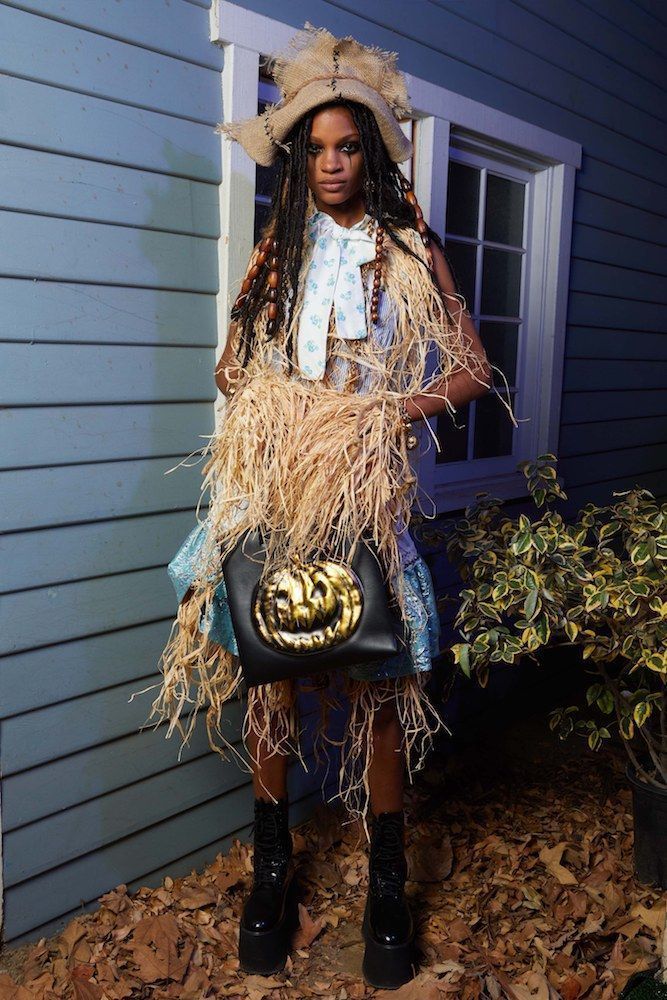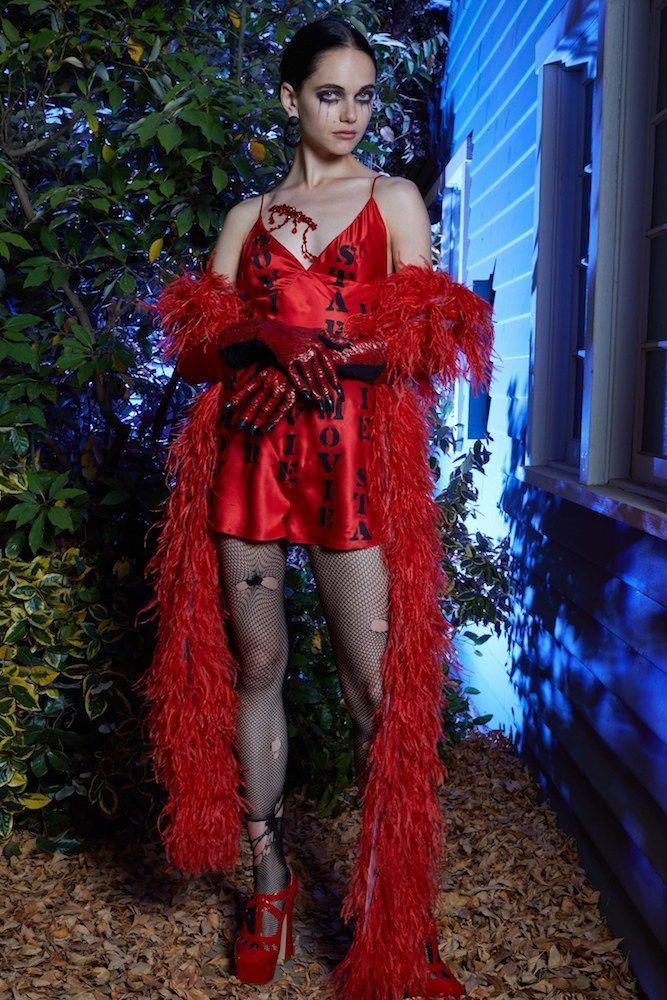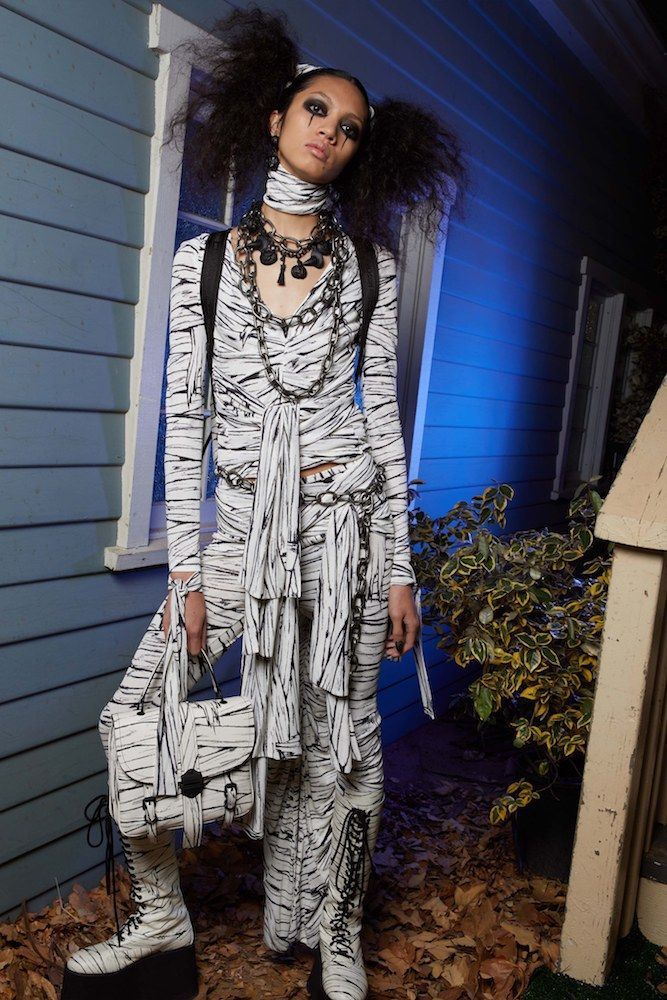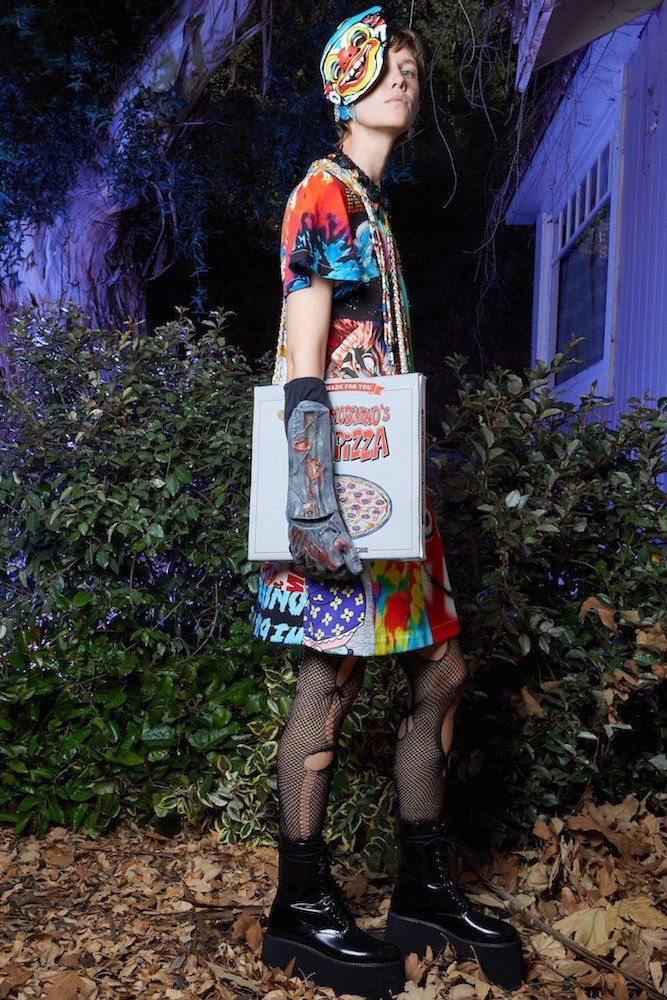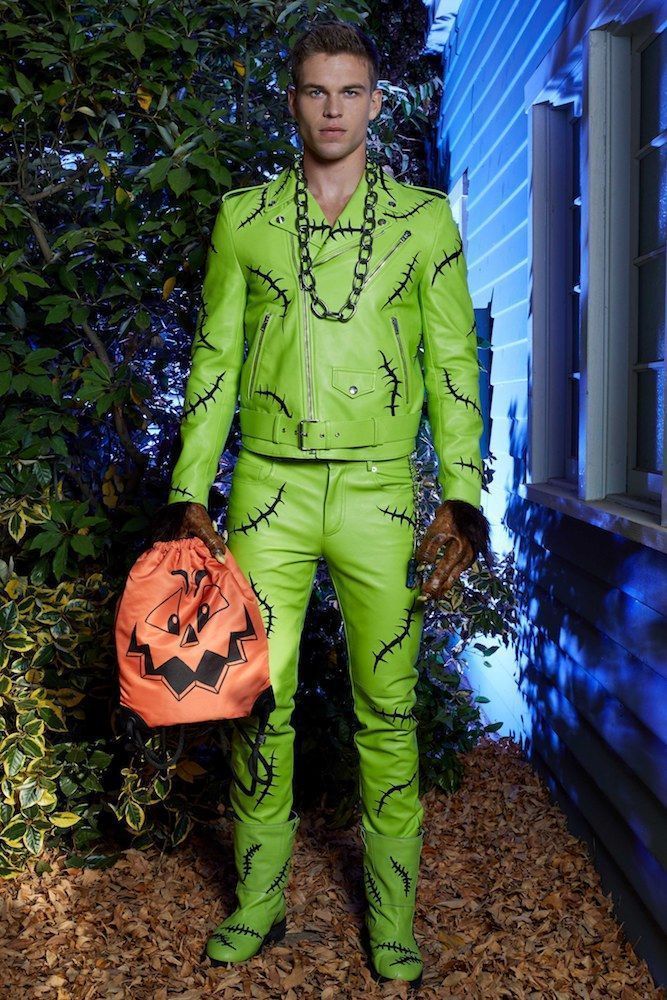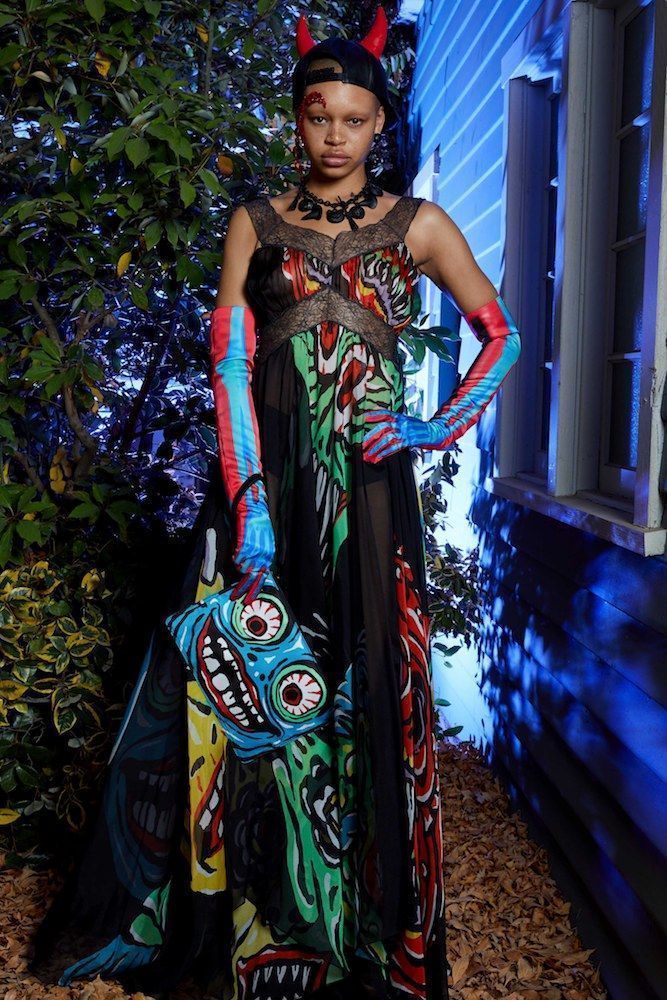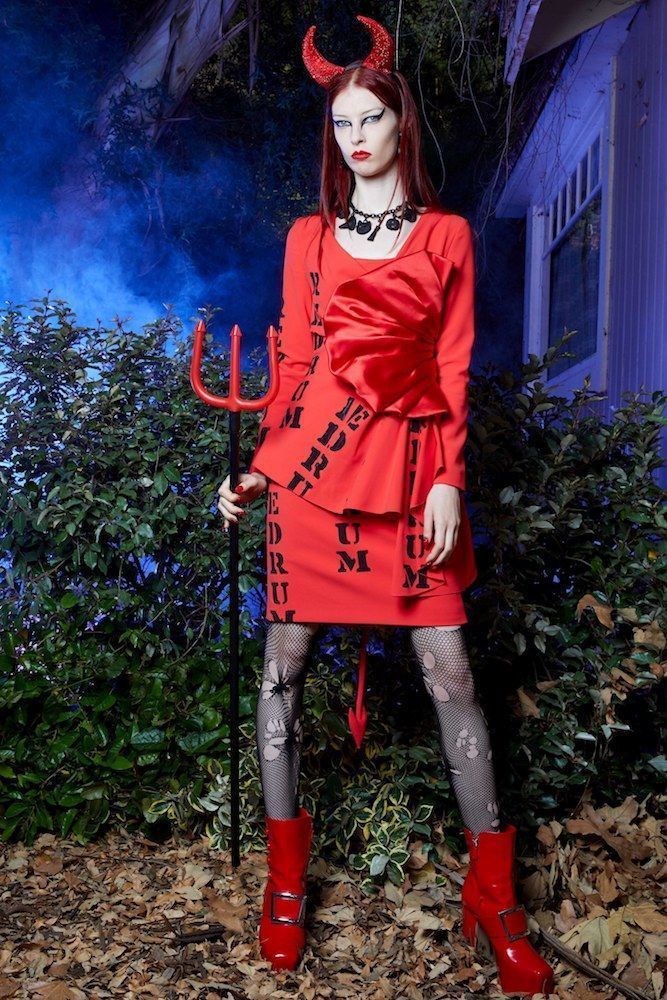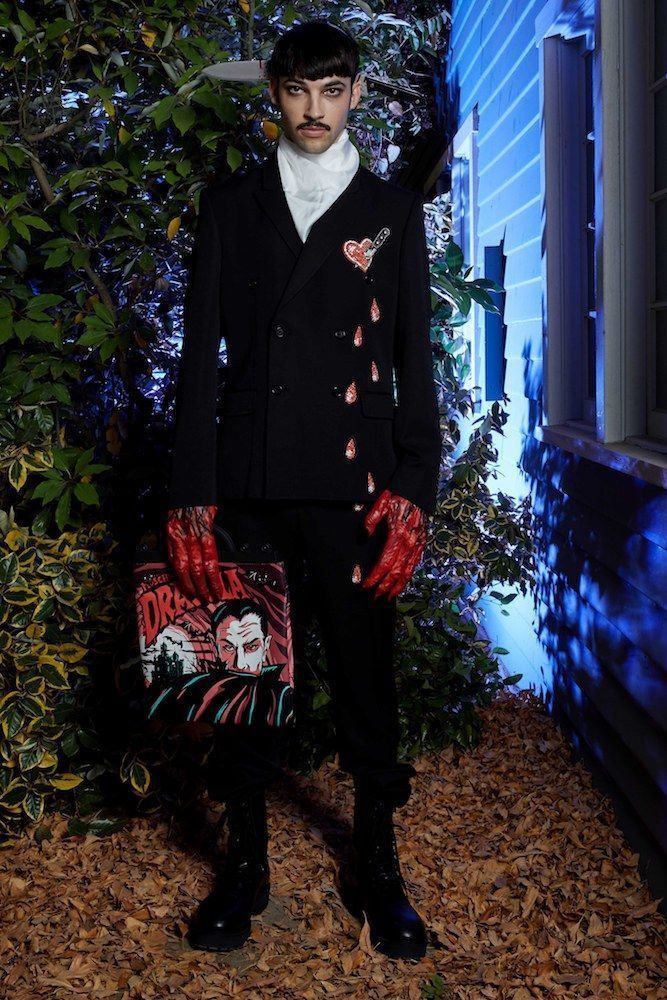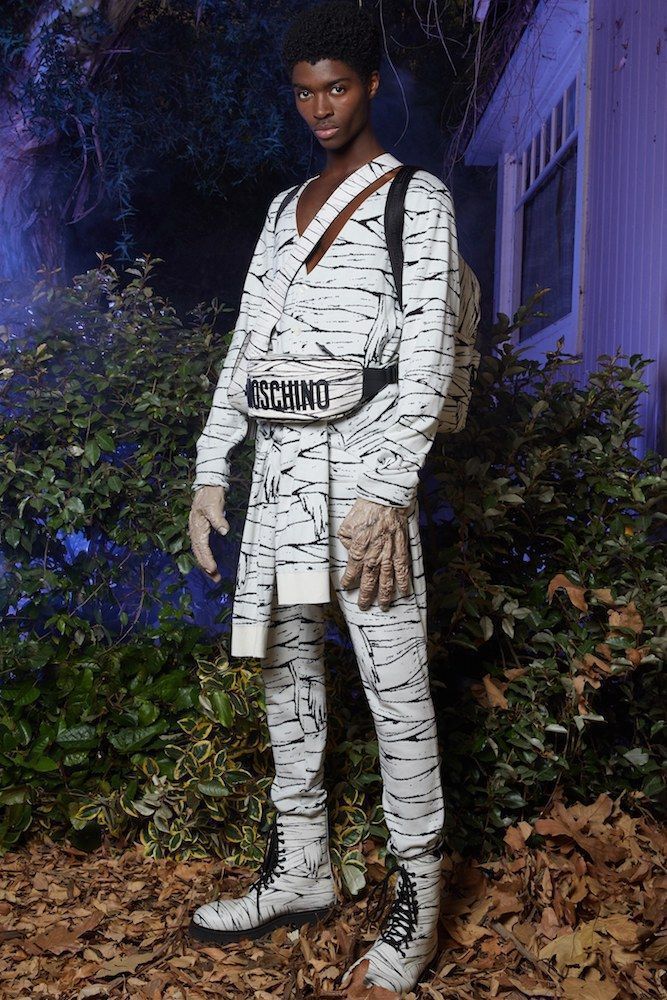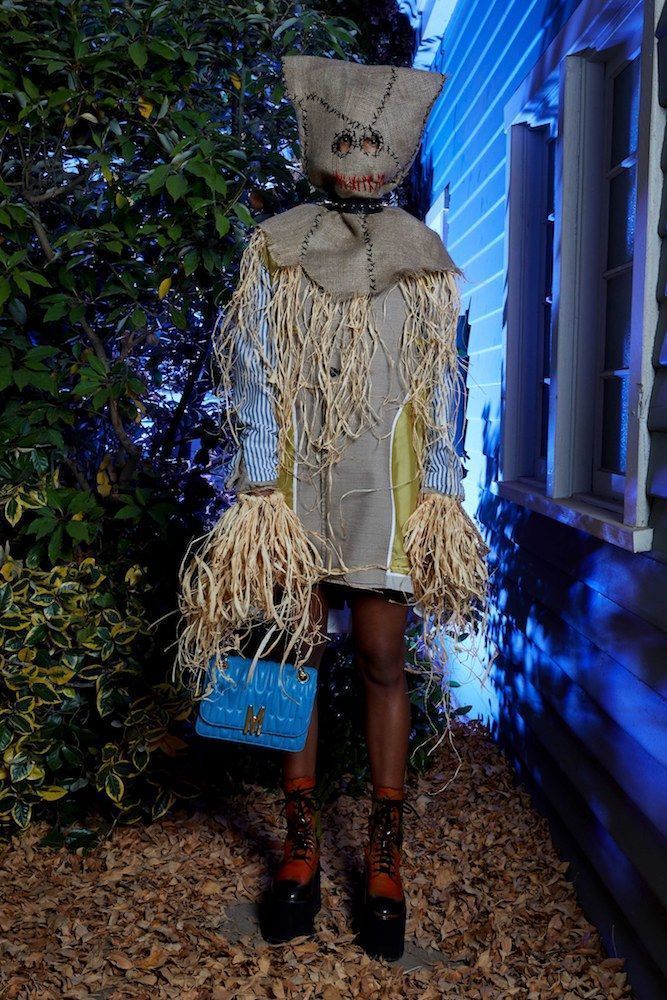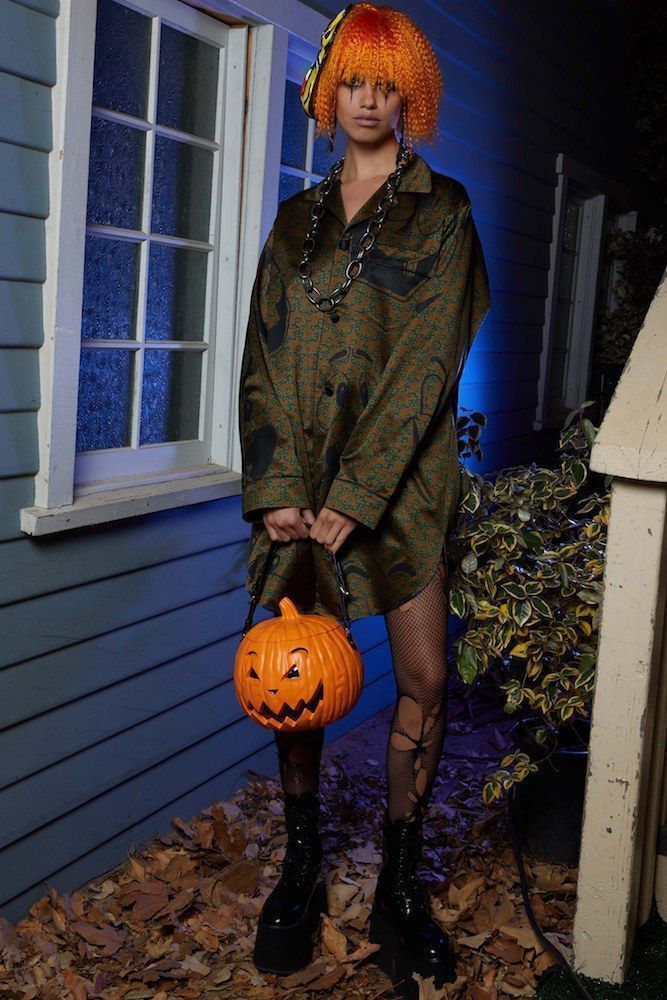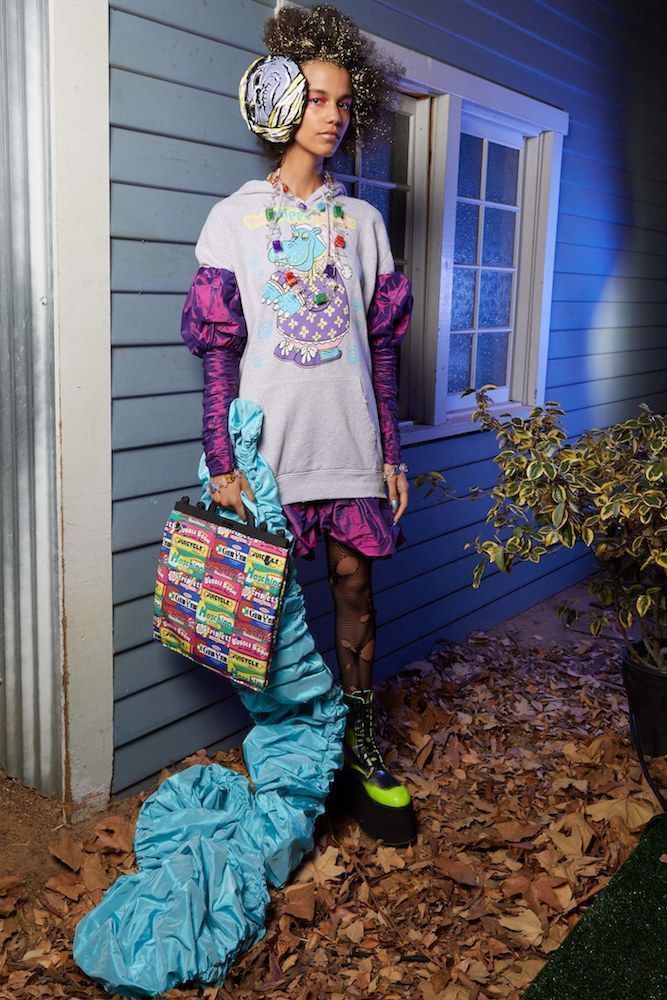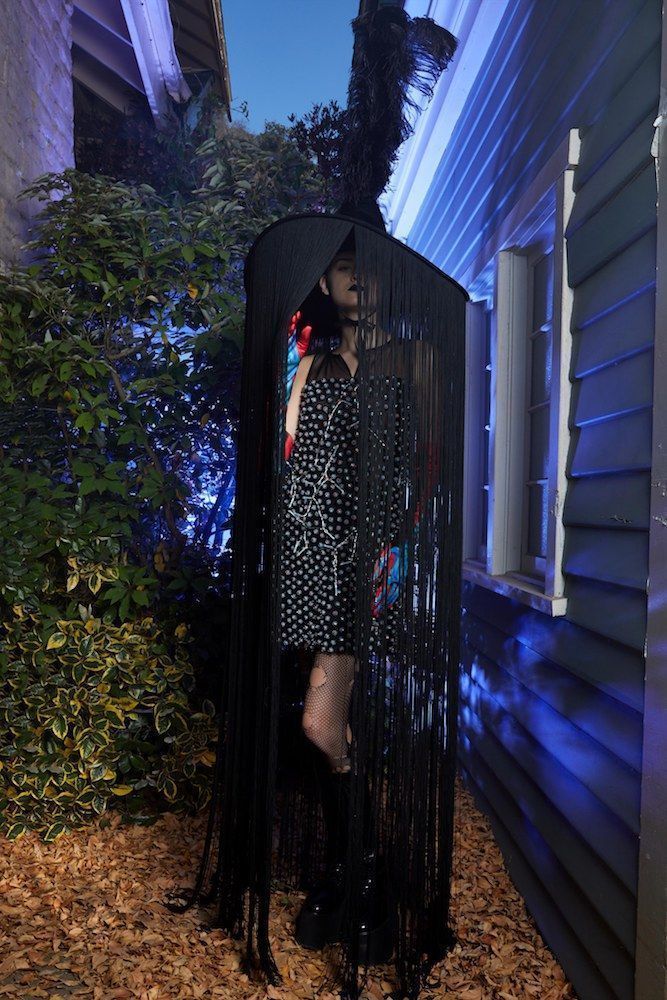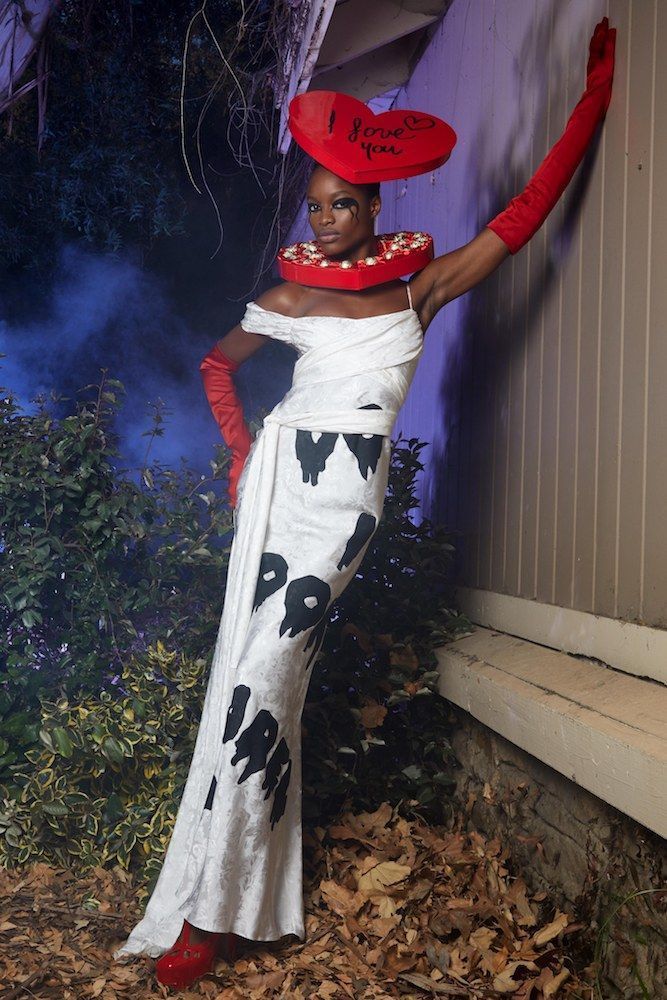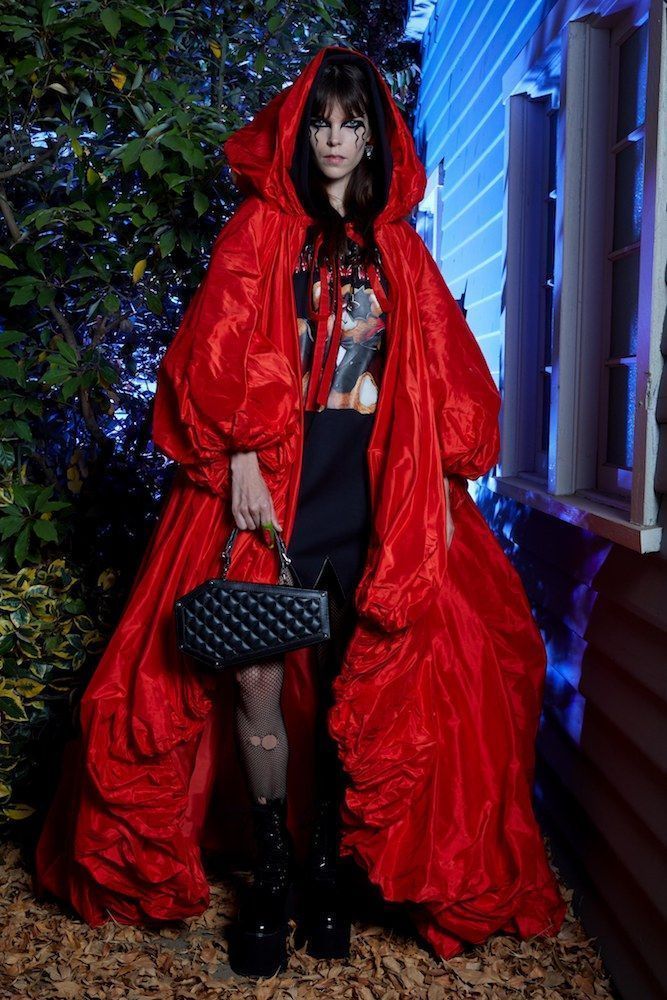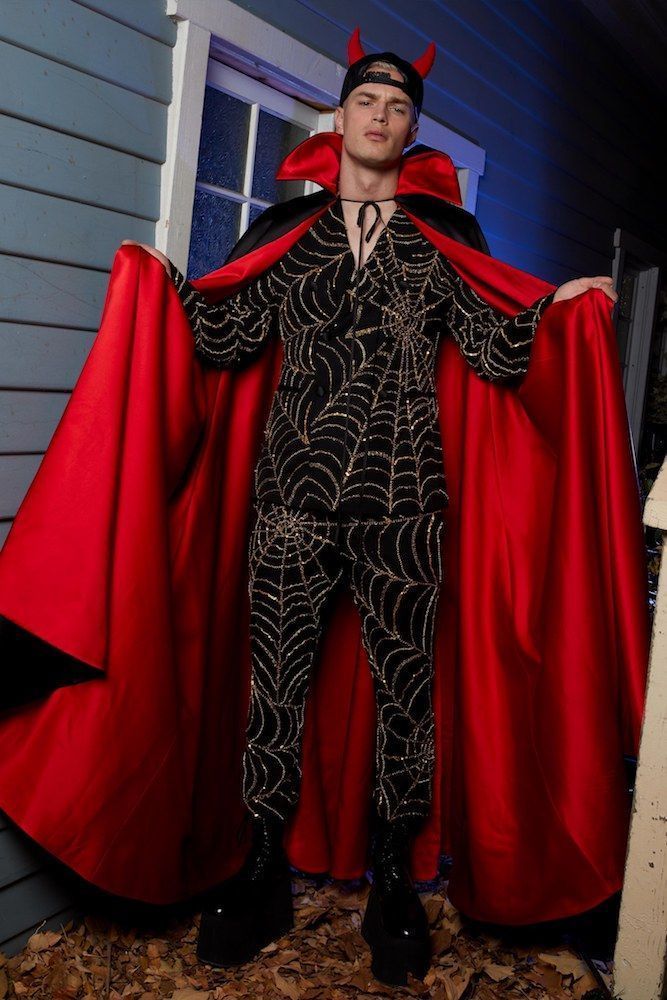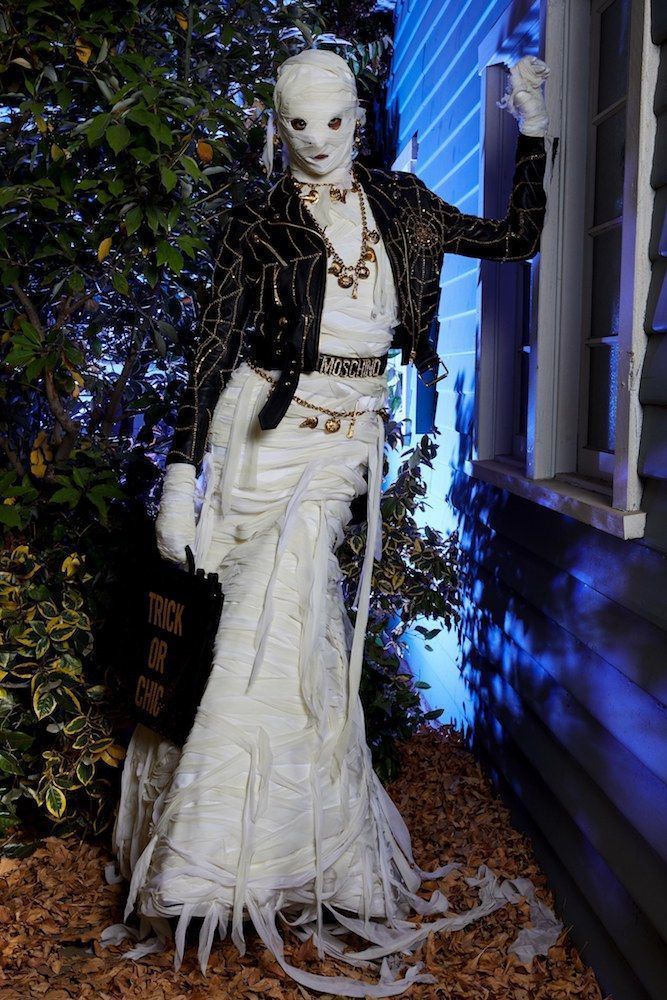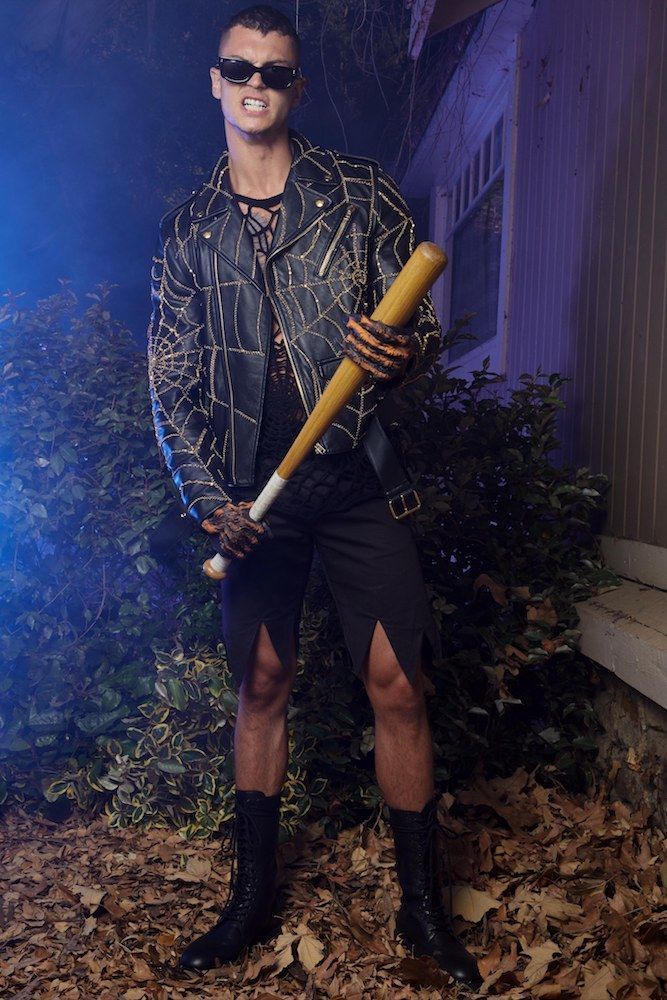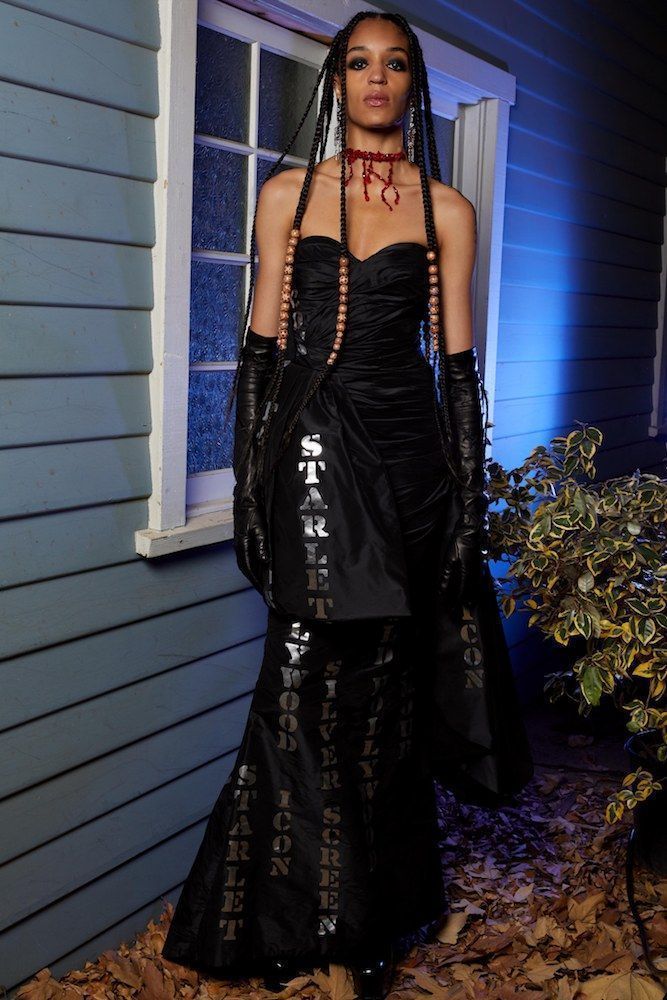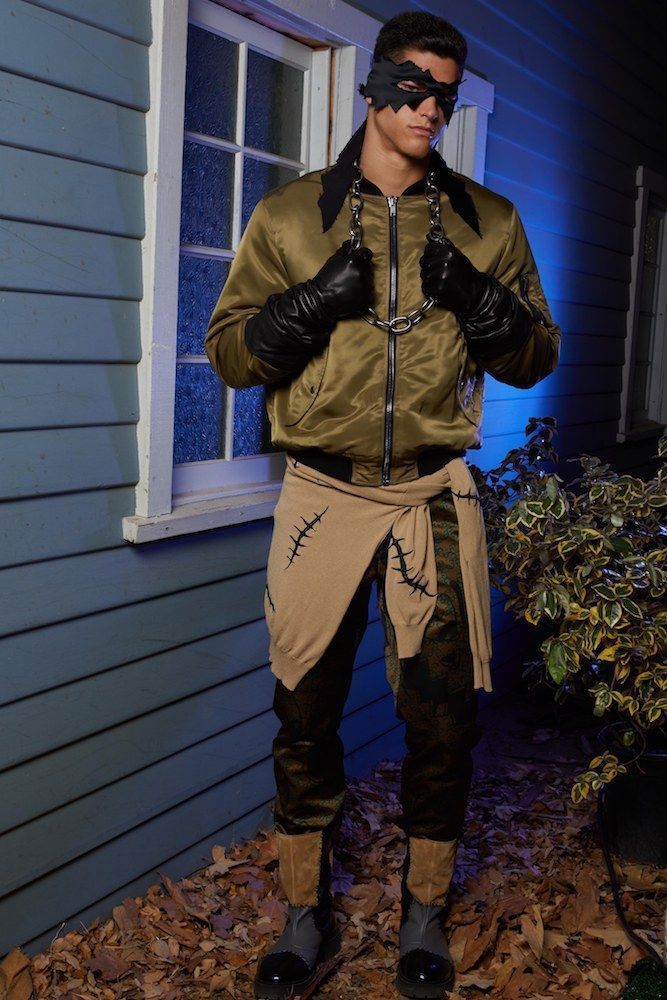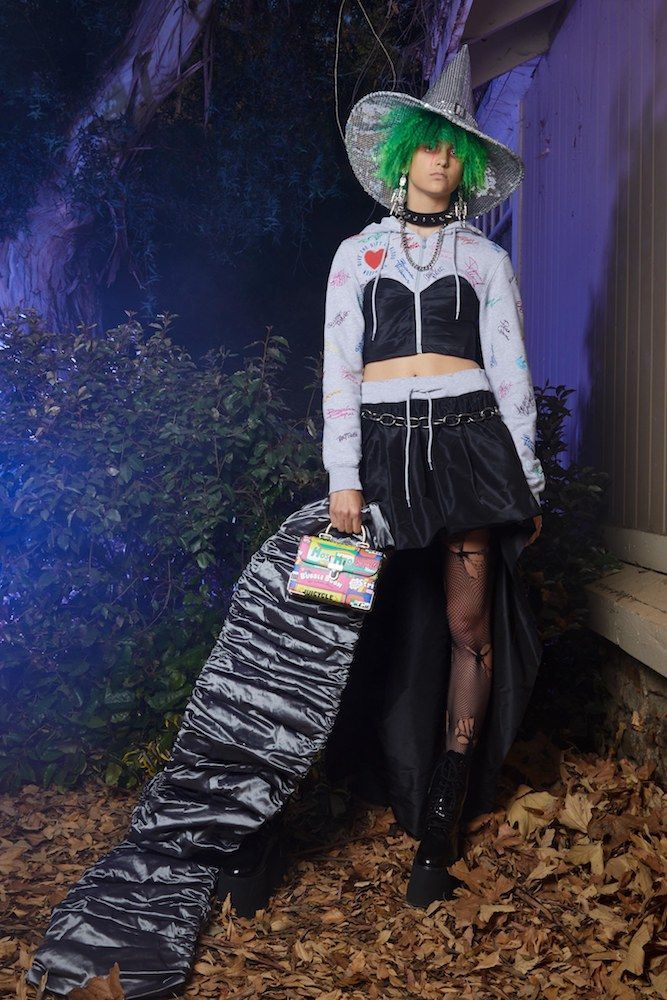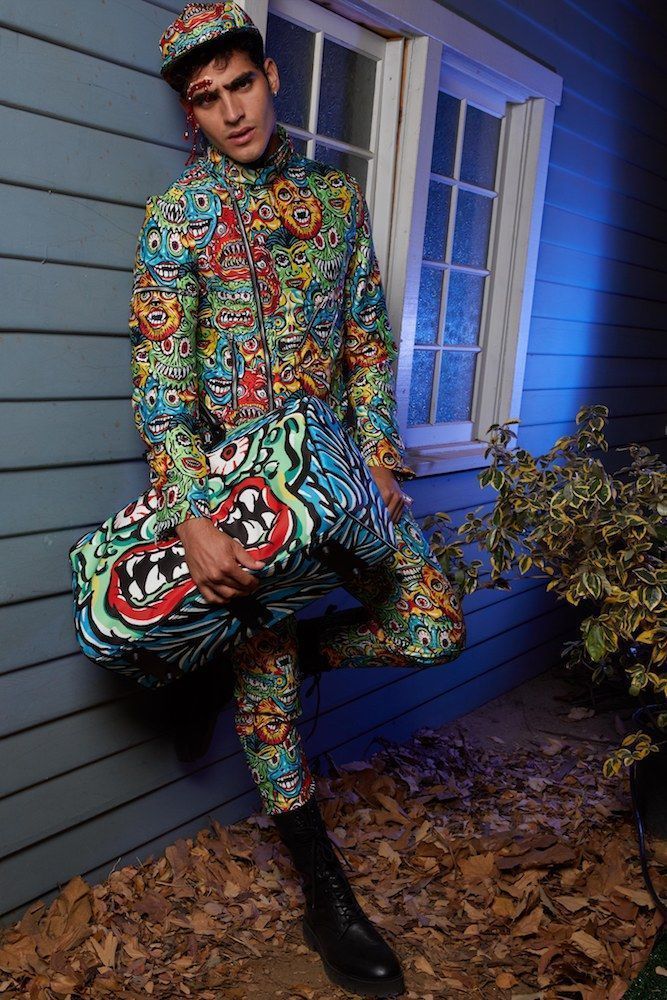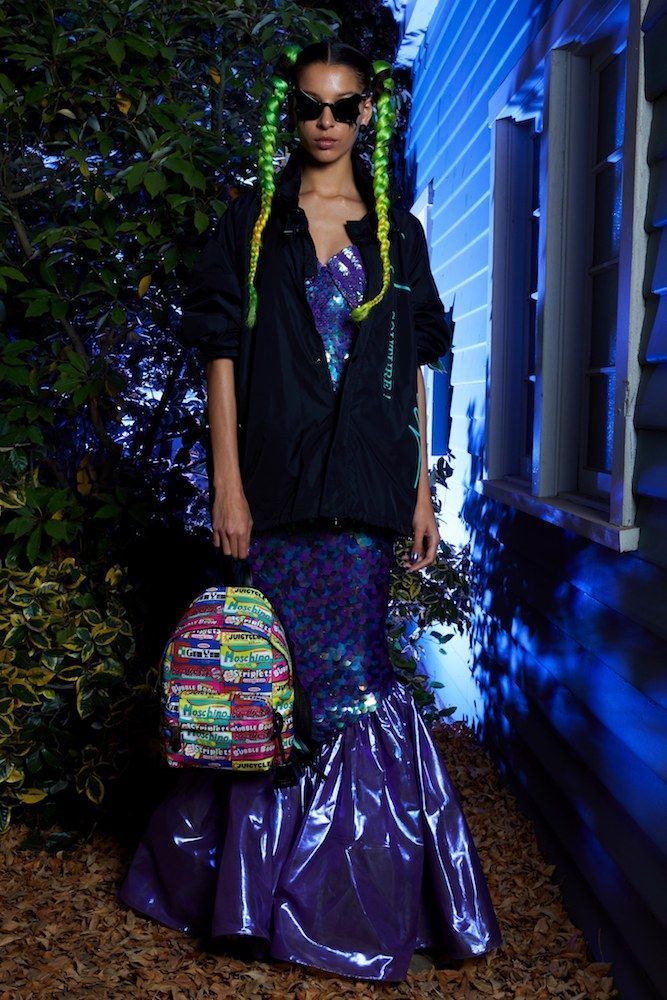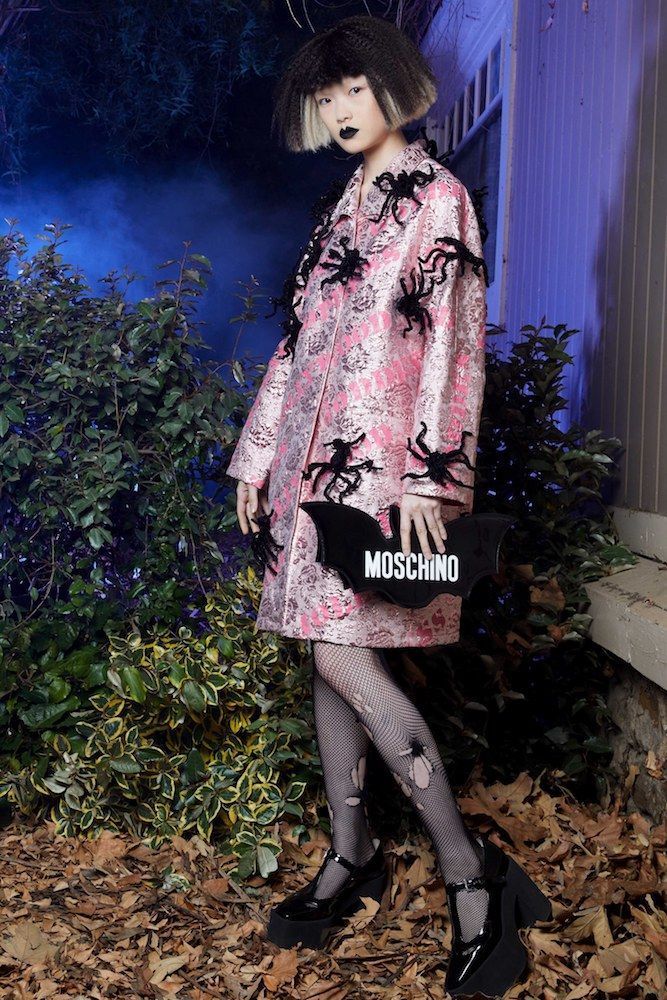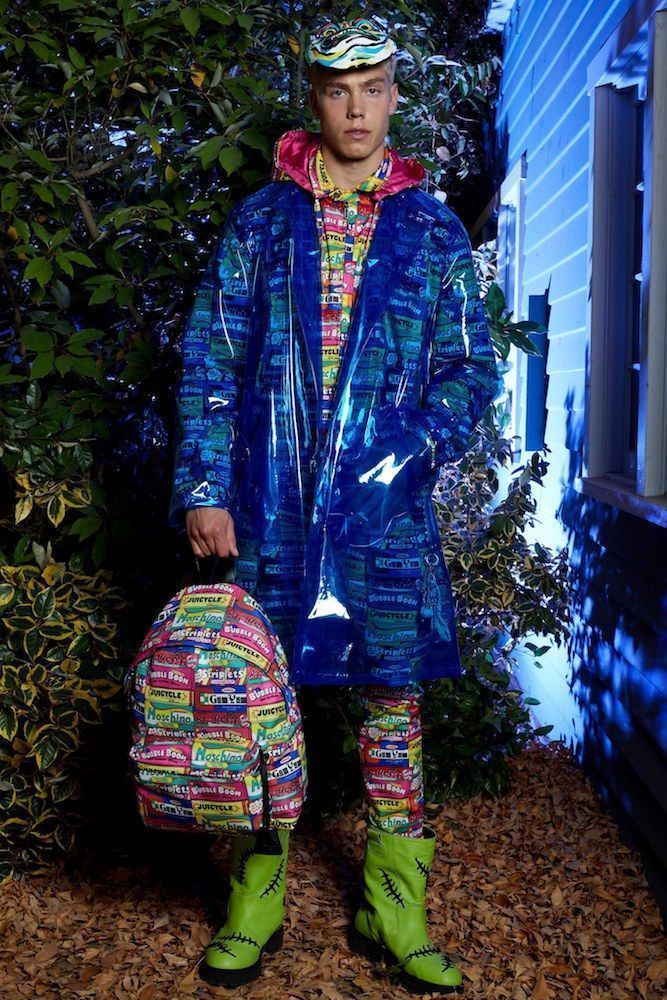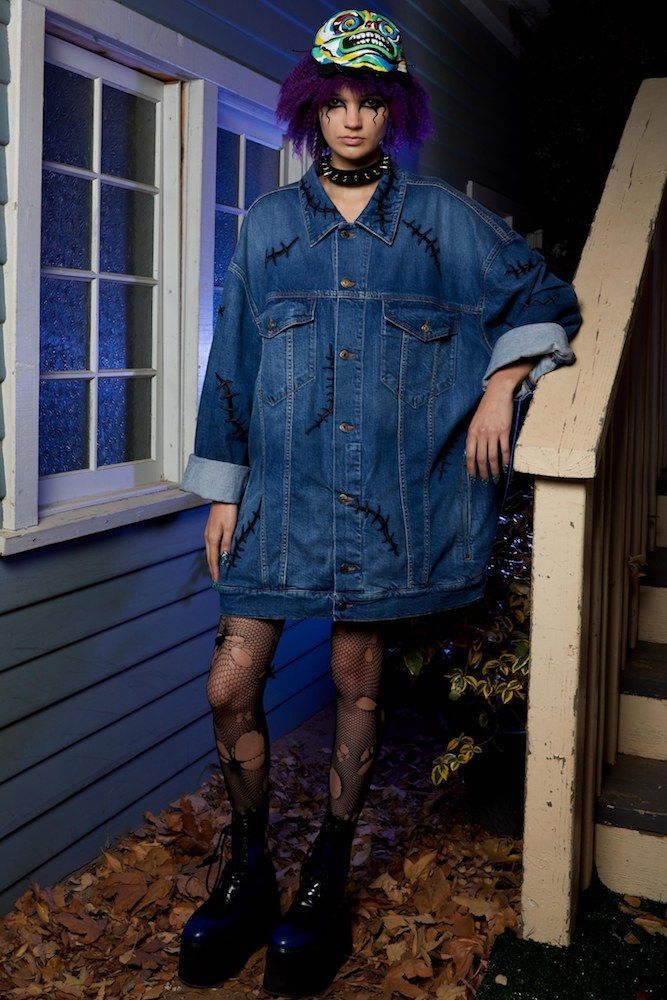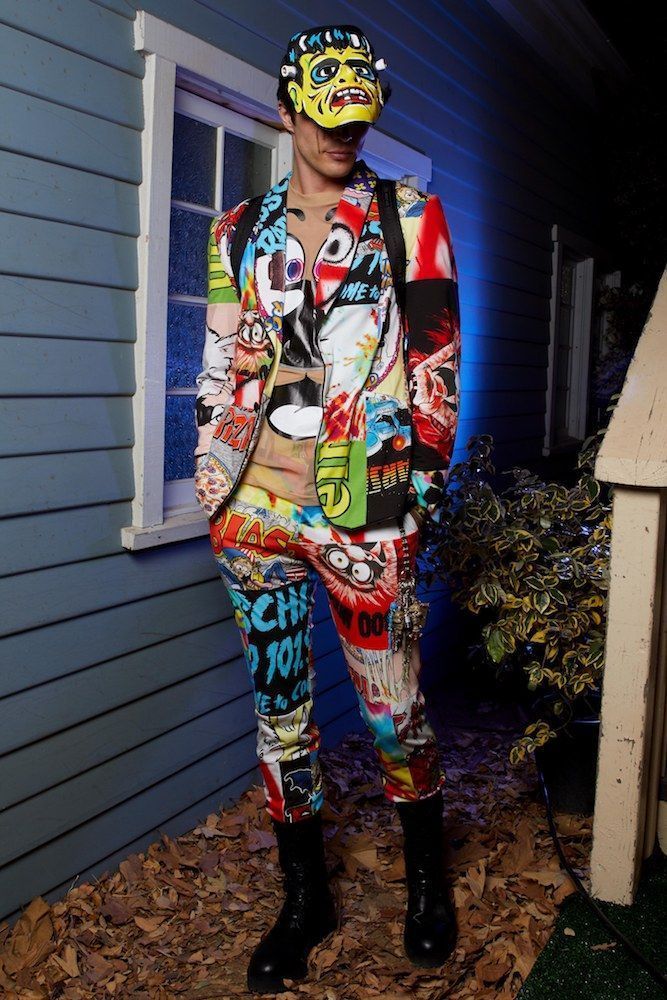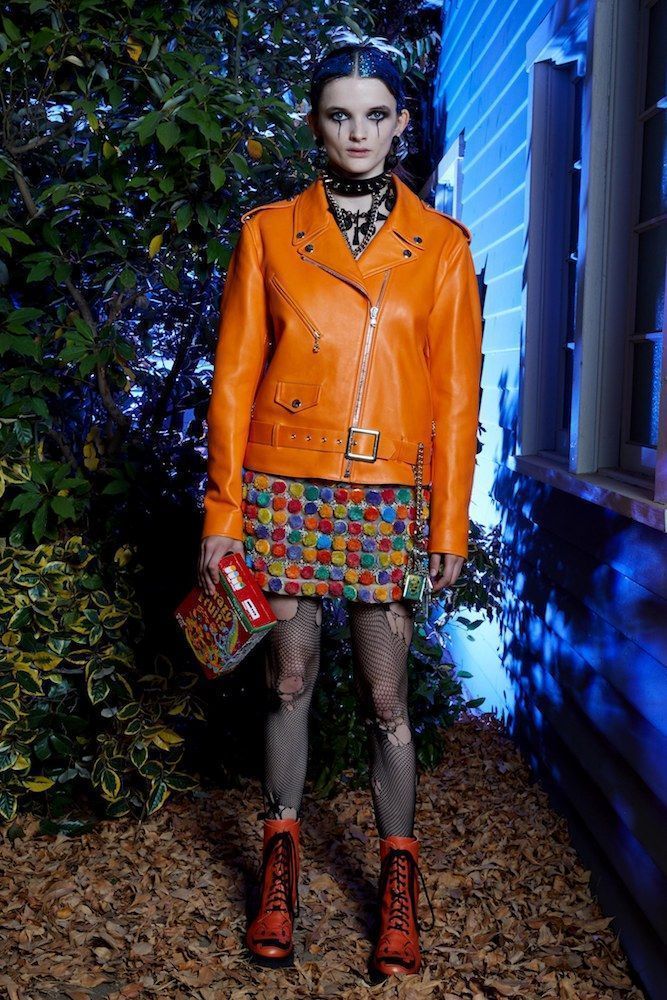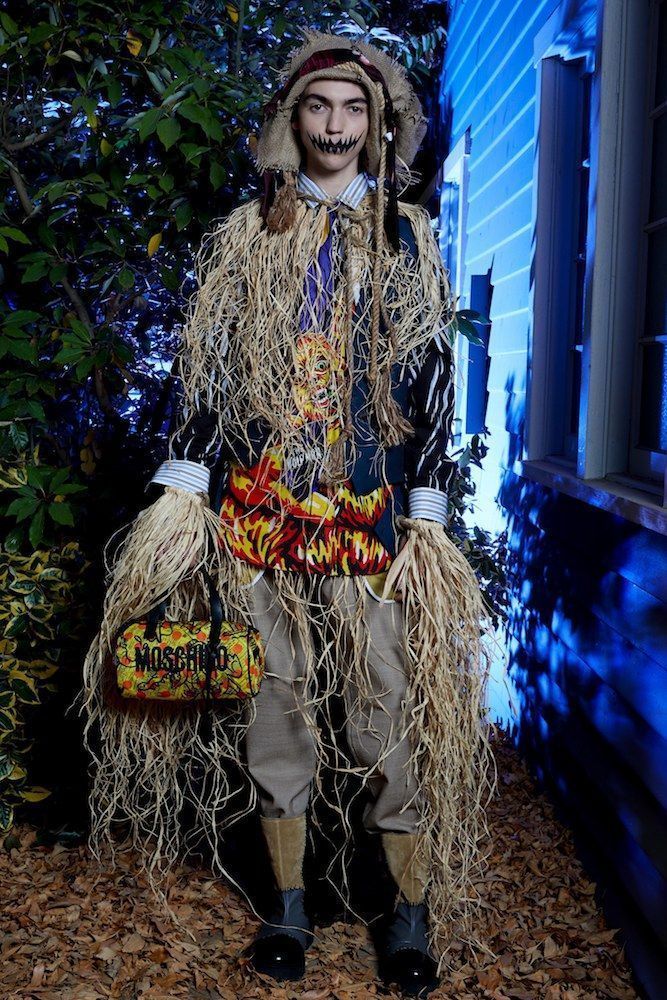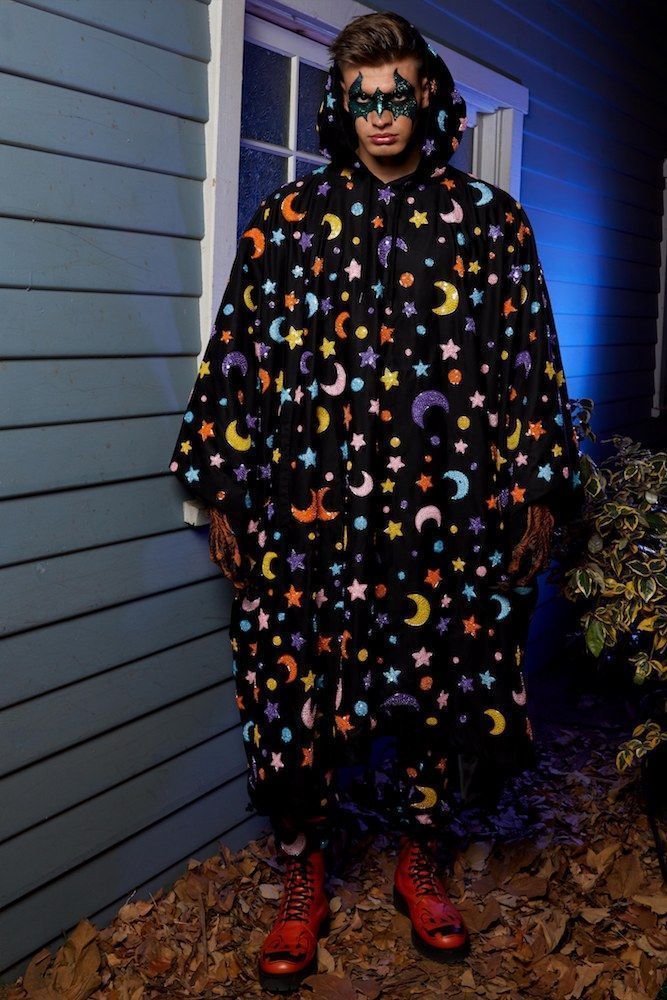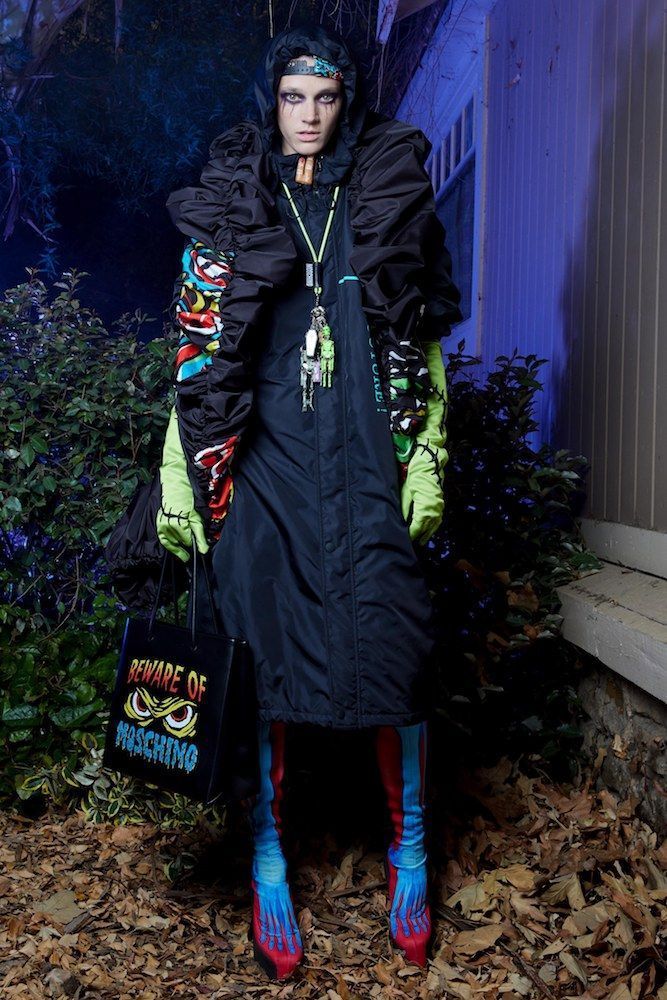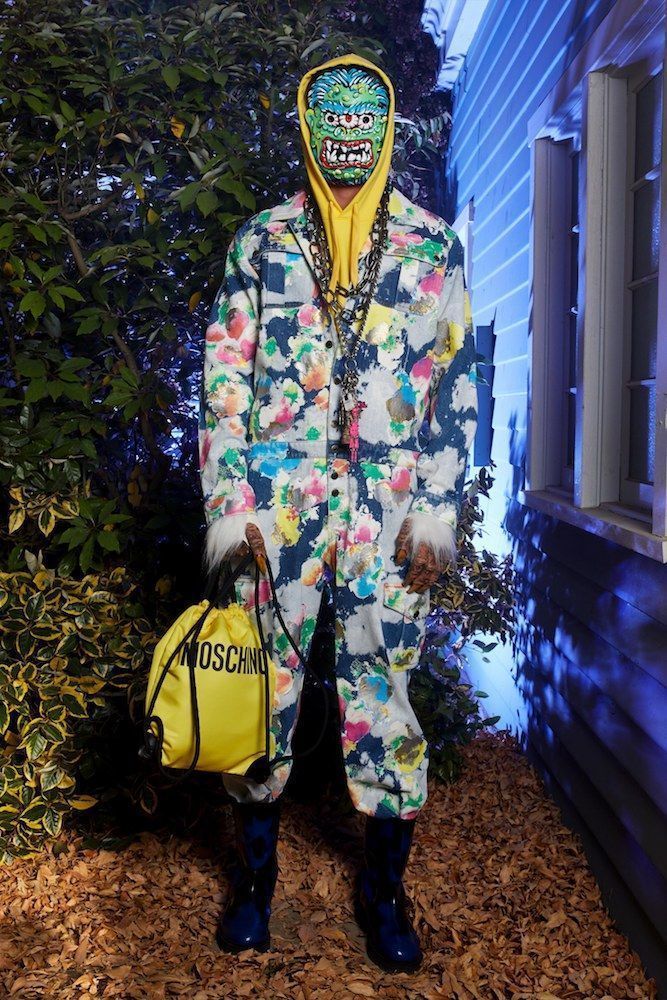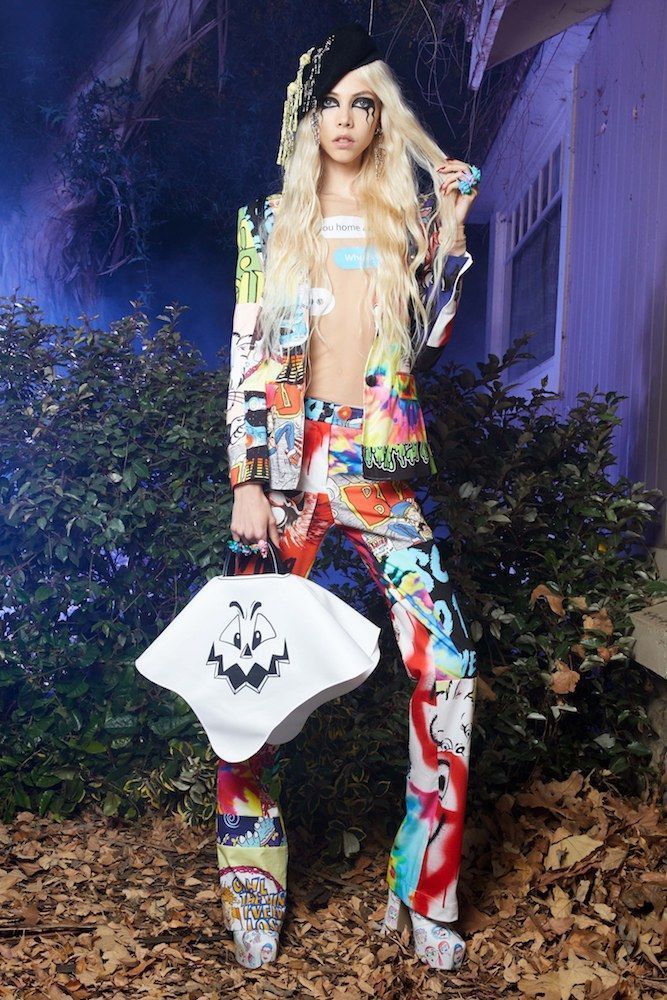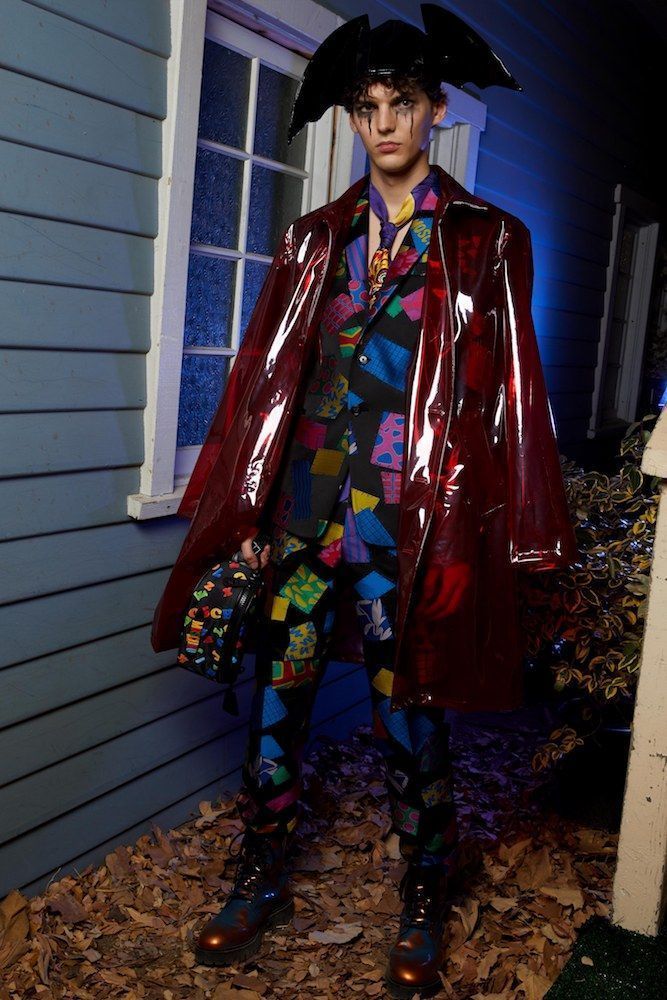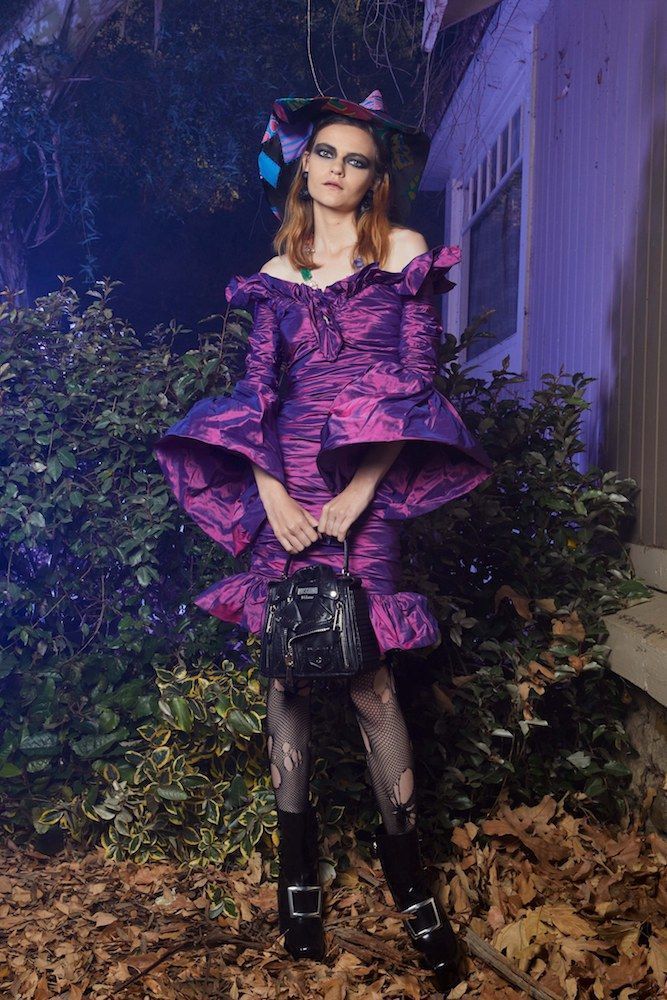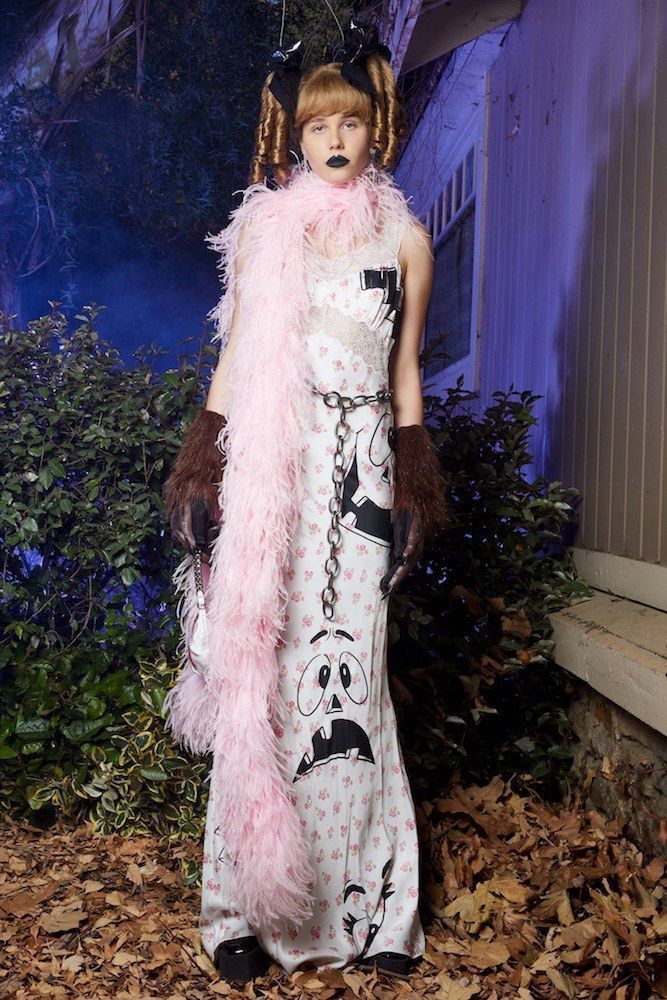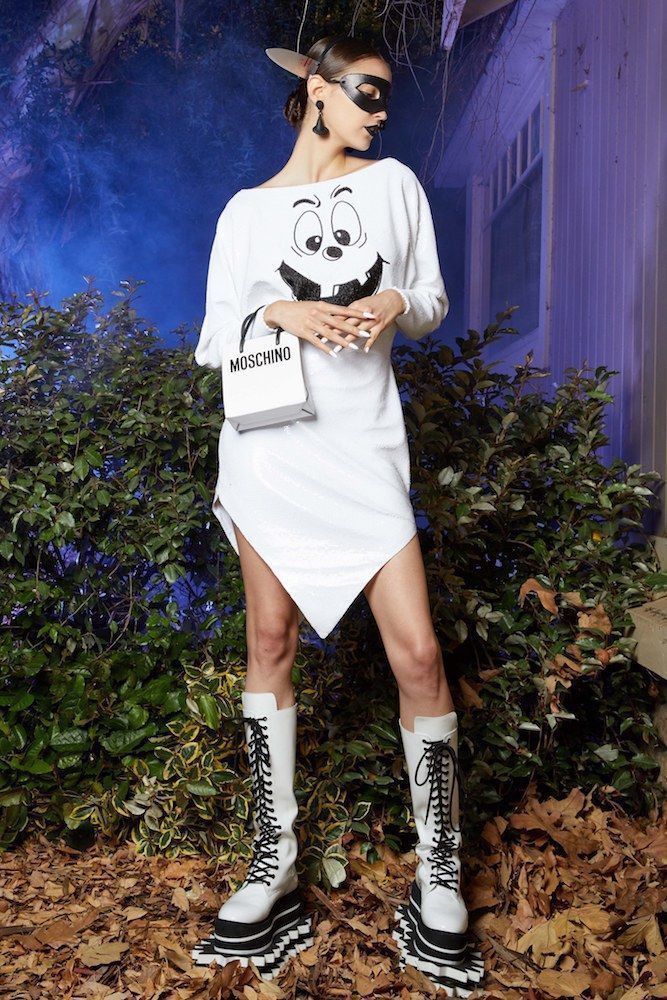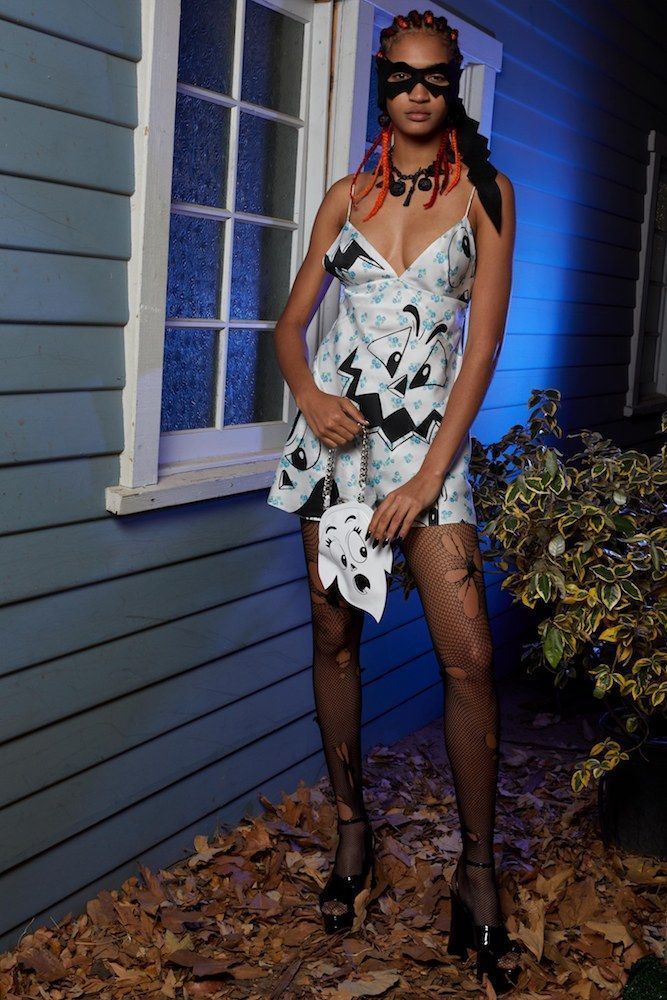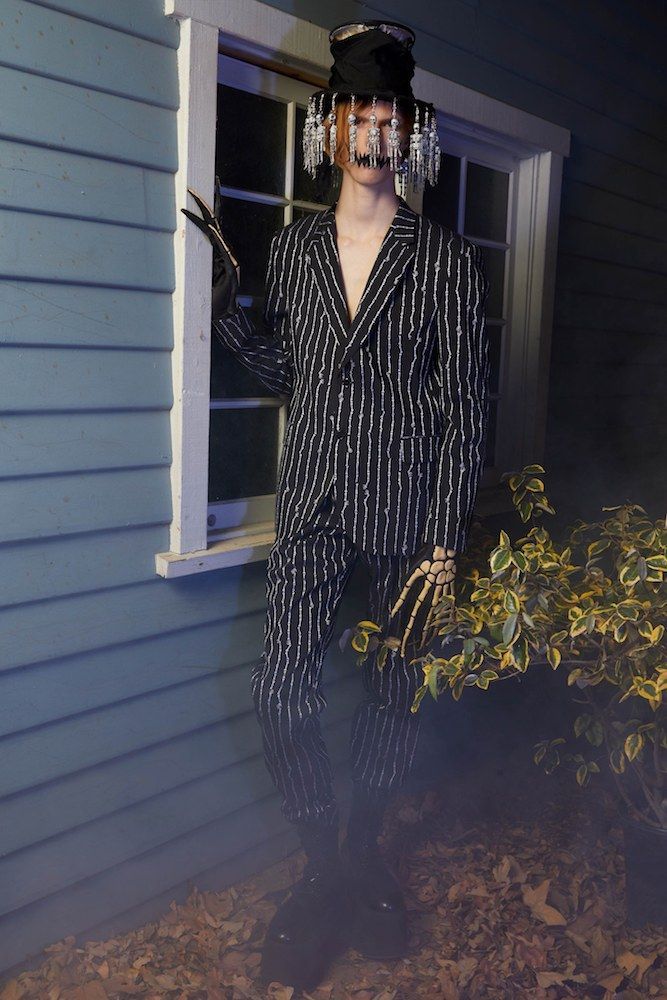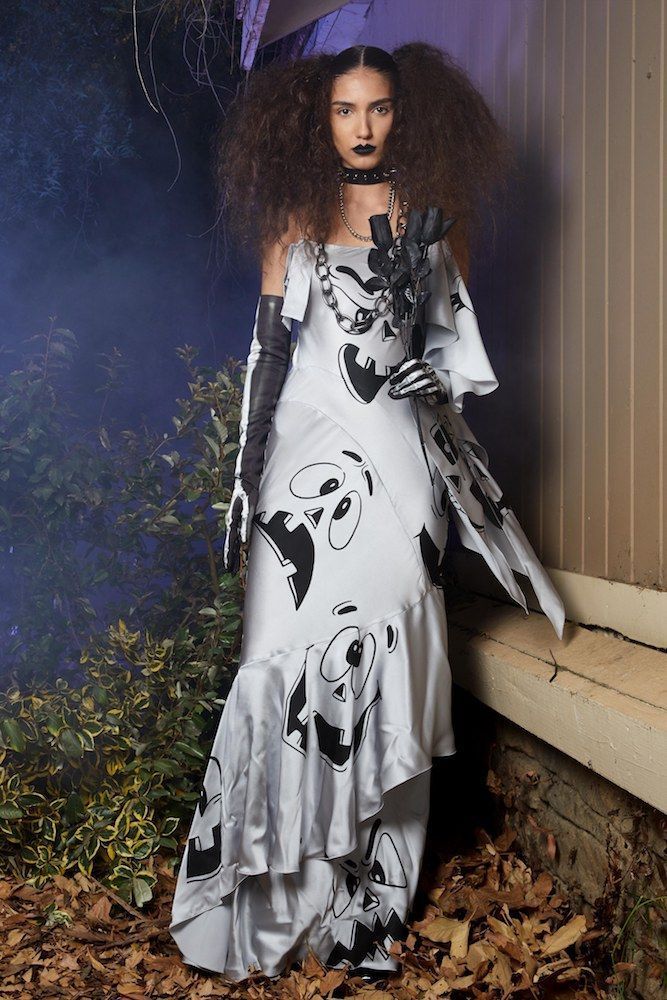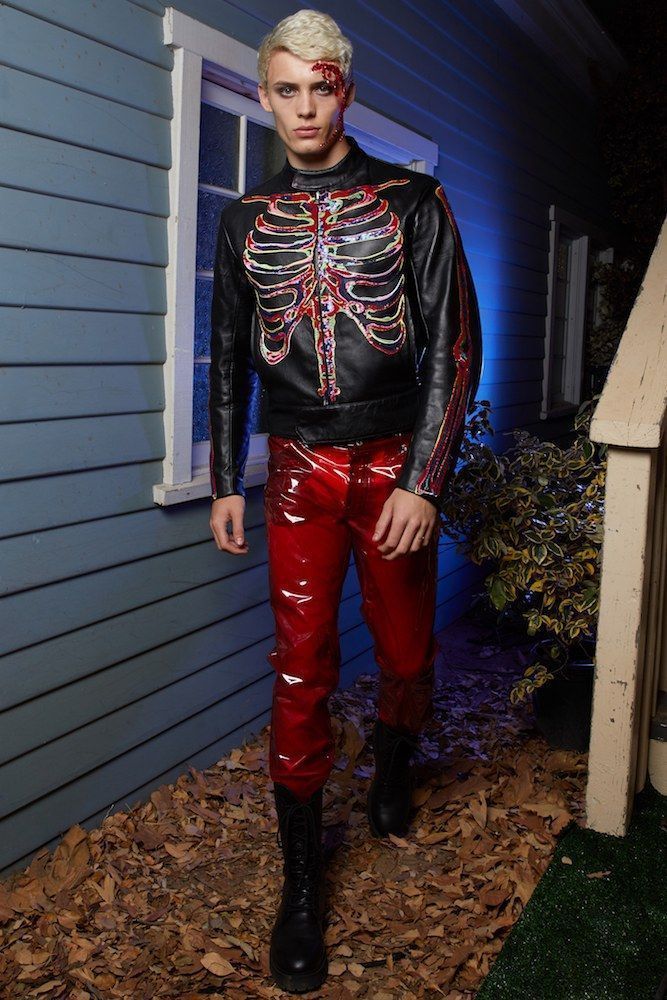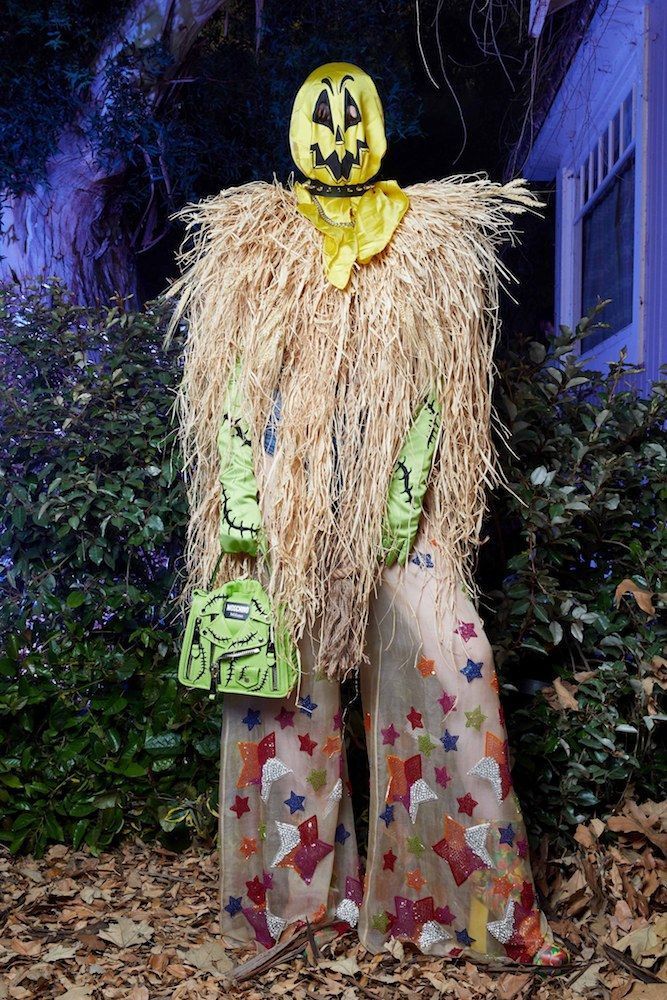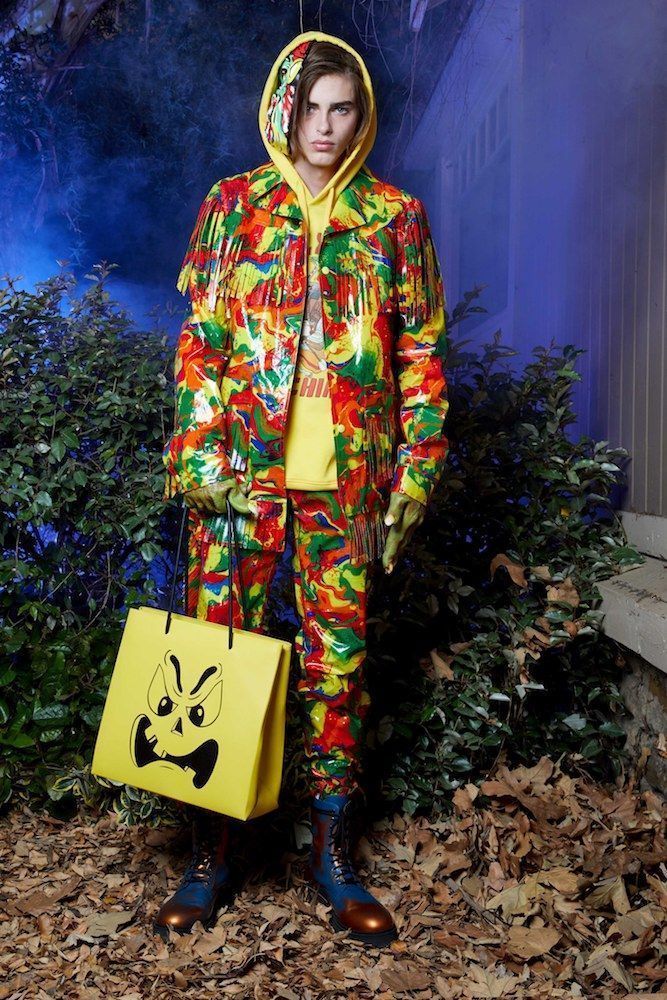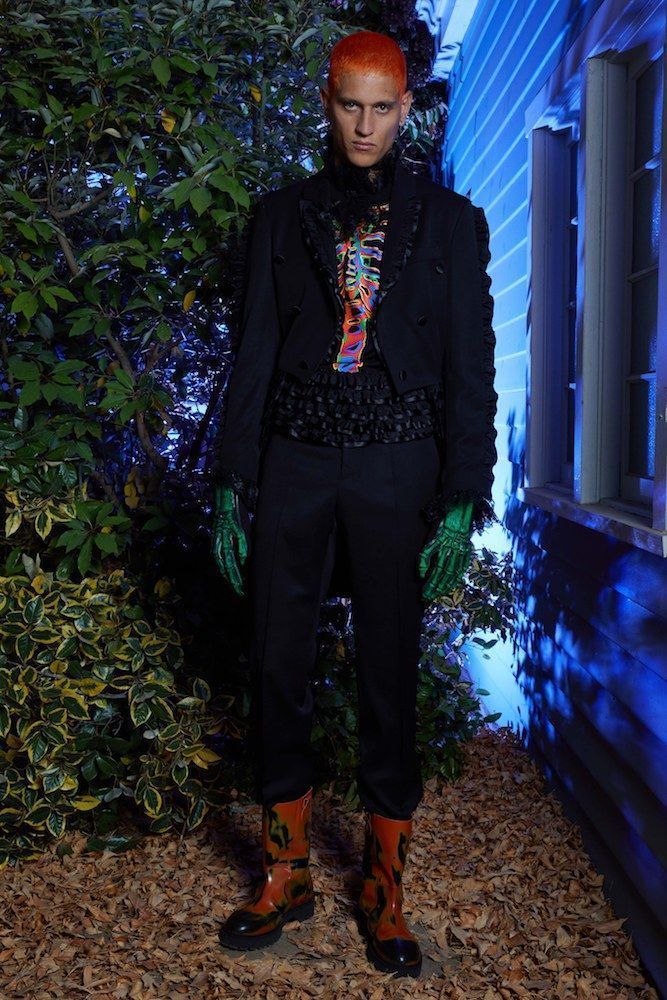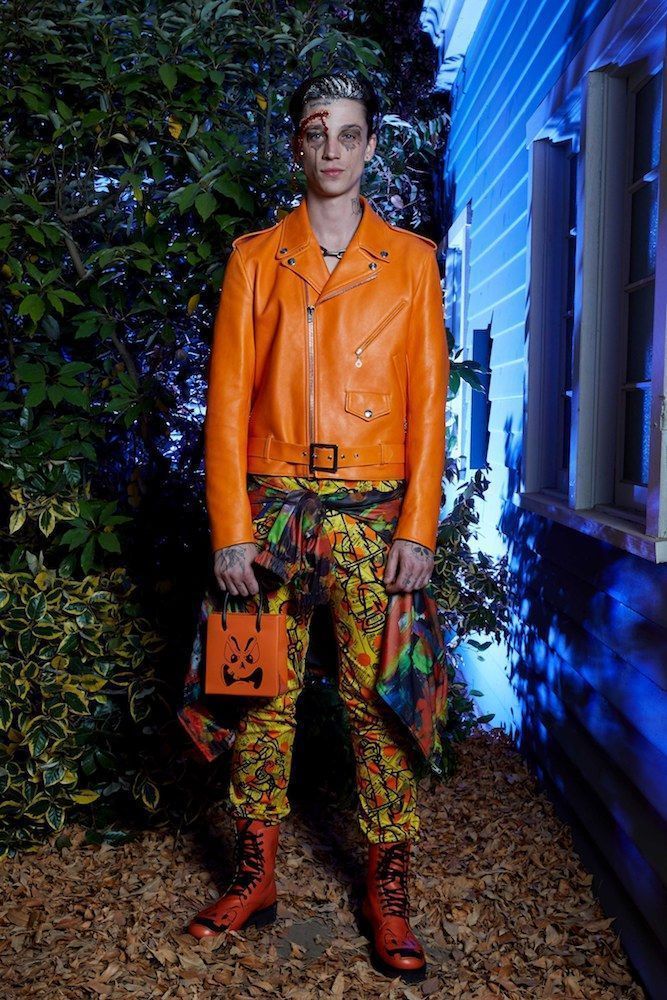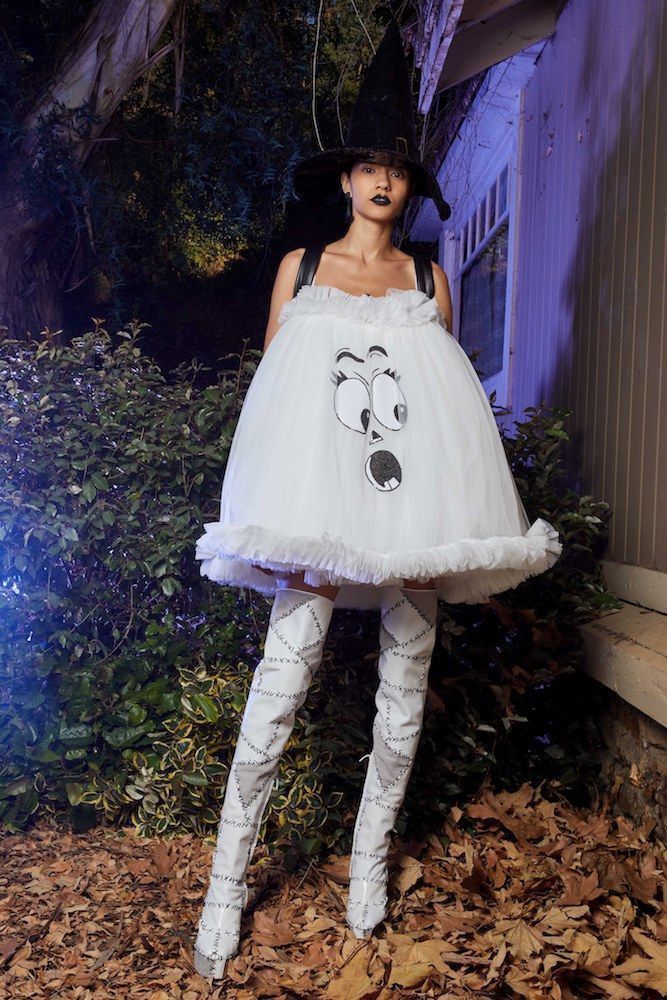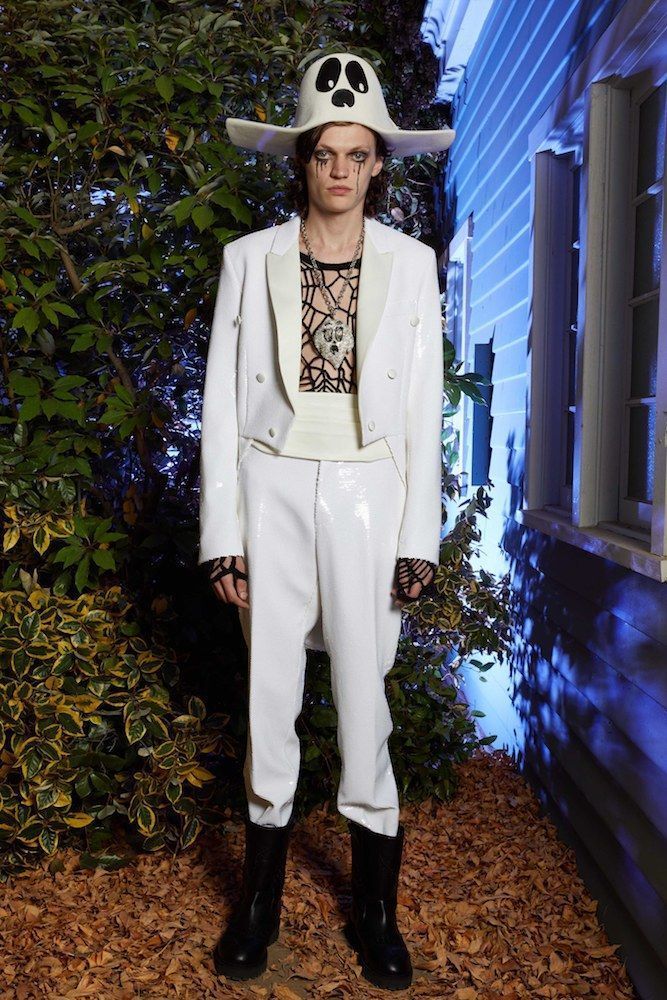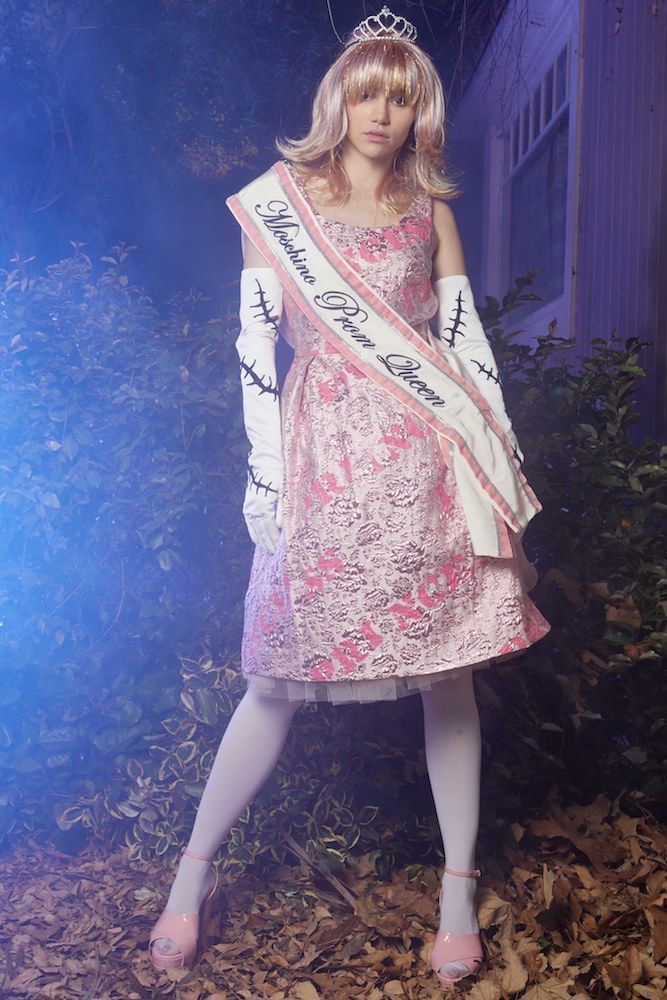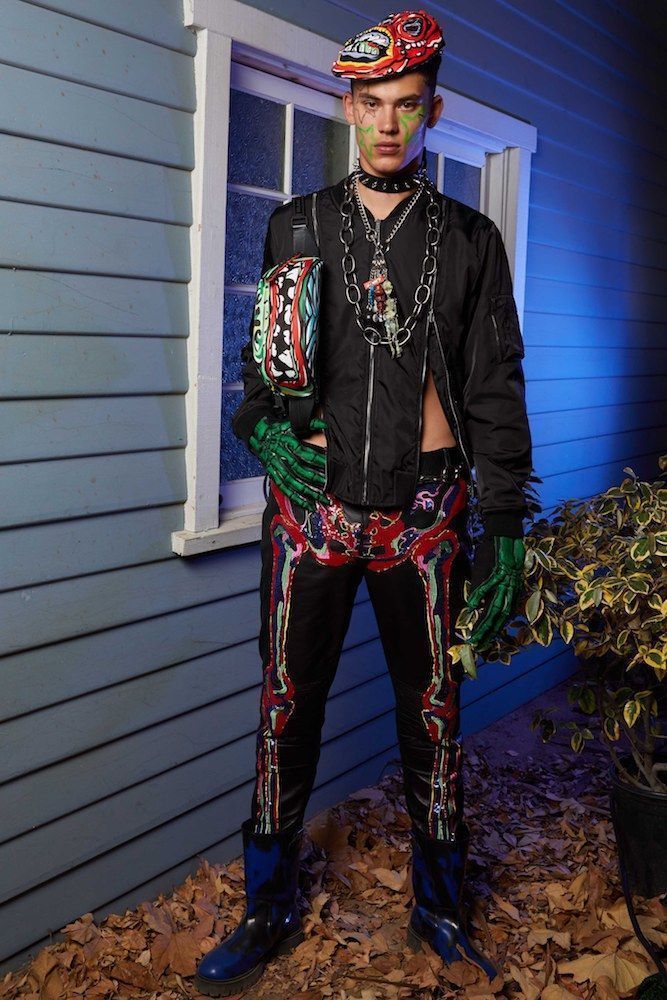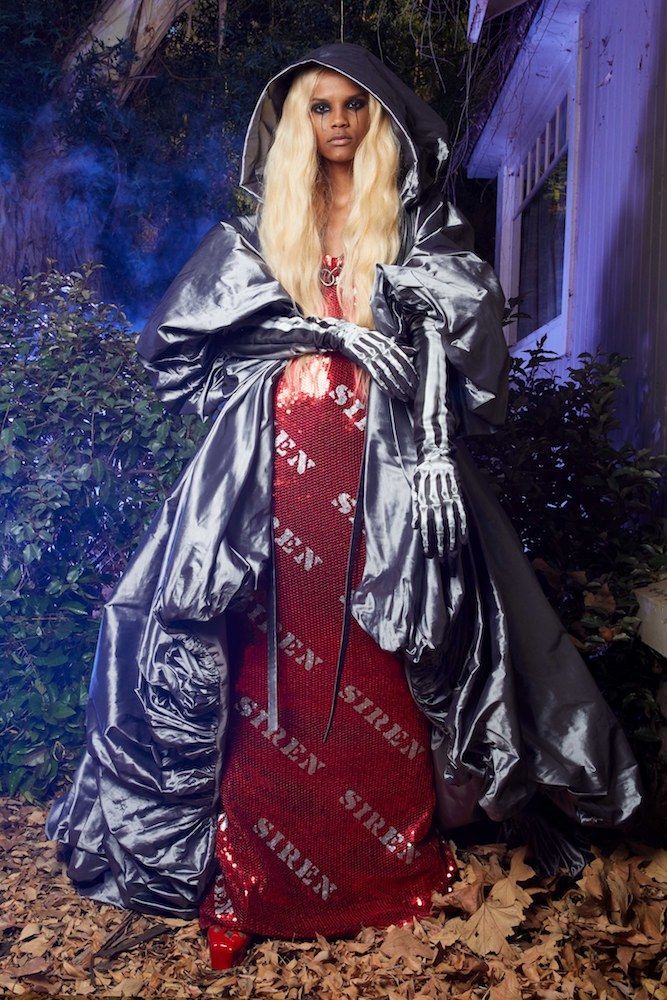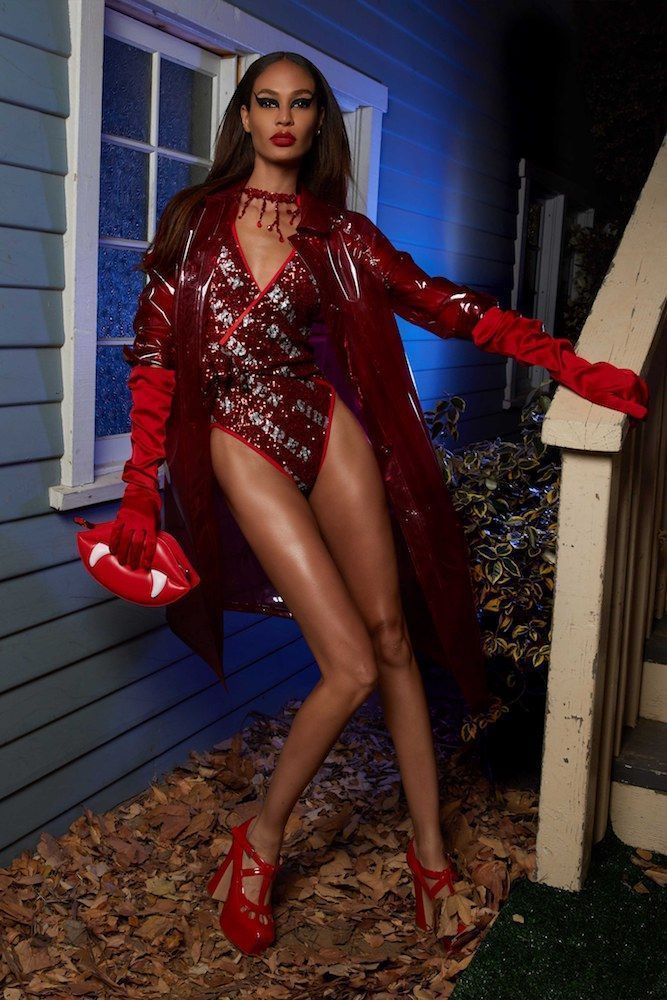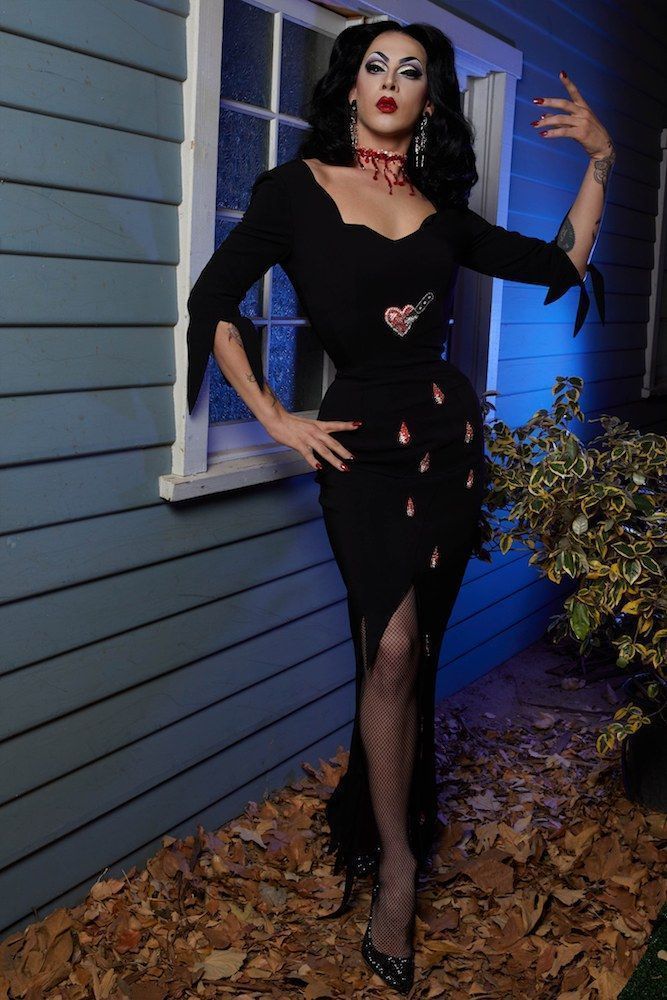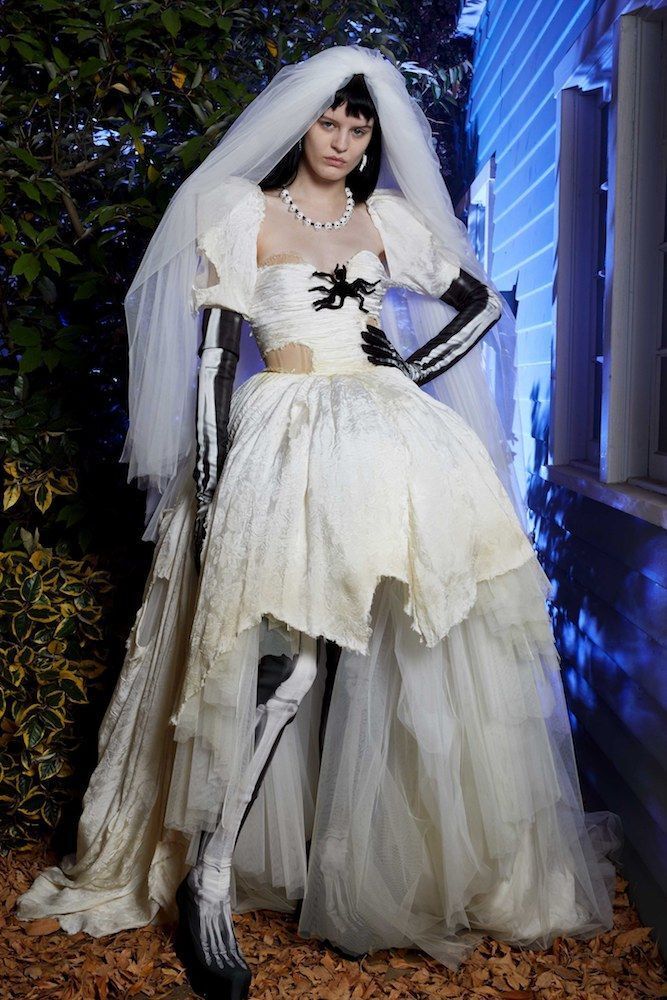 This Spring/Summer 2020 cruise collection combines fashion for both men and women, in addition to continuing the circus theme that was raised last year that also took place in Los Angeles.
A parade to be seen and not contemplated only by looks. Fashion, art and scenery come together in the purest Hollywood style. #mustwatch
More SS20 proposals here.