READ IN: Español
Maren H. Anscheidt (@marenhannah) | 28 year old Parisian designer Simon Porte Jacquemus (@jacquemus), architect of sensual womenswear and extravagantly to die for large hats, revealed that "L'HOMME JACQUEMUS" is a line to be on the look out for this year!
After the long drawn out social media teasing with hashtag #NEWJOB, where people began speculating a move to Céline, or even Versace, his infamous run down the runway was where he revealed the news with the tagline emblazoned on his beige hoodie. Jacquemus confirms in this way that next season there will be a men's line in his project.
The collection itself is as dreamy as his reasoning behind a menswear line. The collection titled 'Le Souk' stems from the designers routine visits to Morocco after his runway shows, this time narrowed in on the souks of Marrakesh. Ahhh, it inevitably causes one to reminisce on the late city's patron fashion saint Yves Saint Laurent and his heavenly picturesque time spent in Morocco. Concept- wise, Jacquemus had this to say: "I got lost in the souks with just one thing on my mind: I want to make it my next summer collection. I came back to Paris and made my winter of it; my winter collection. Not wasting any more time, my warm winter."
Jacquemus AW18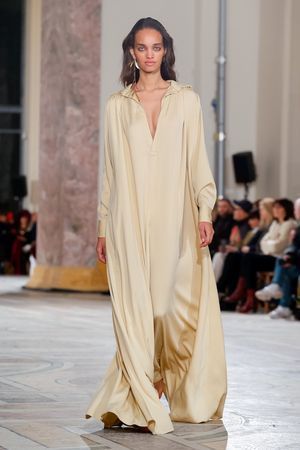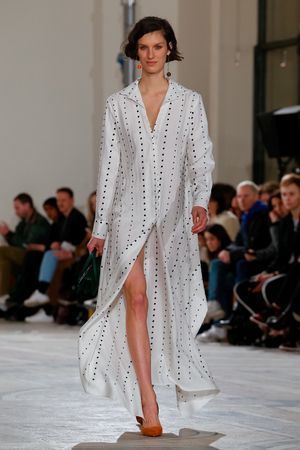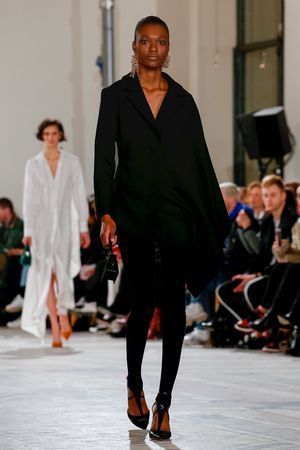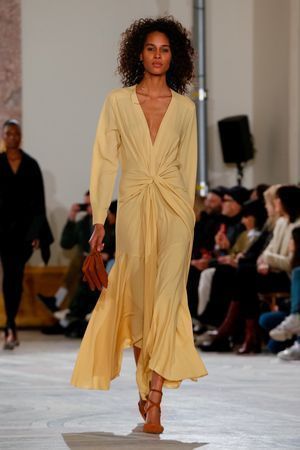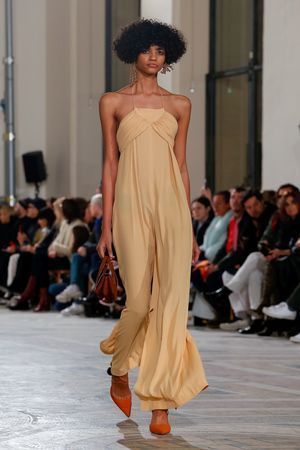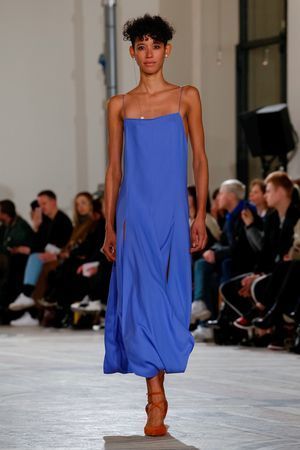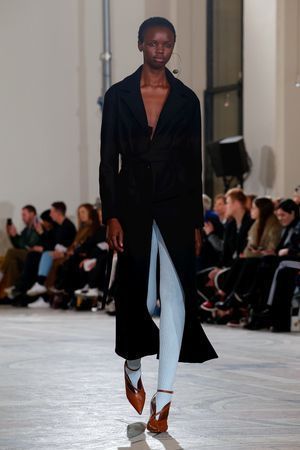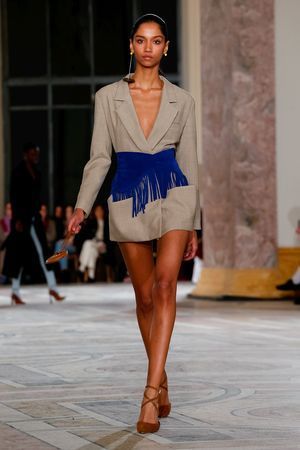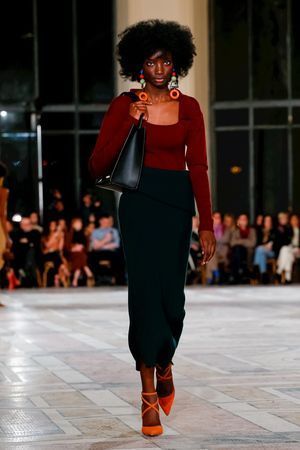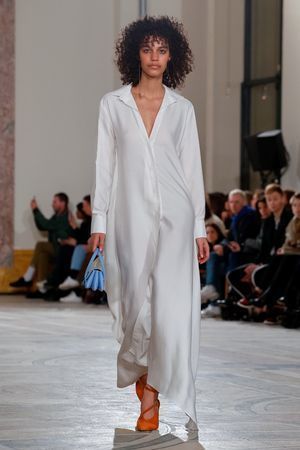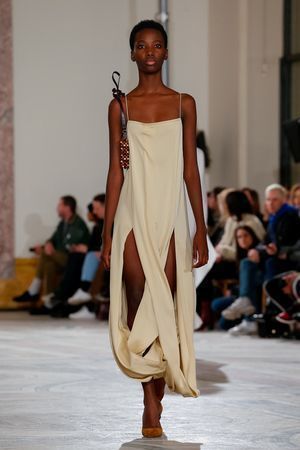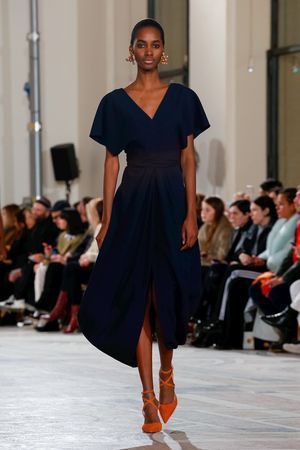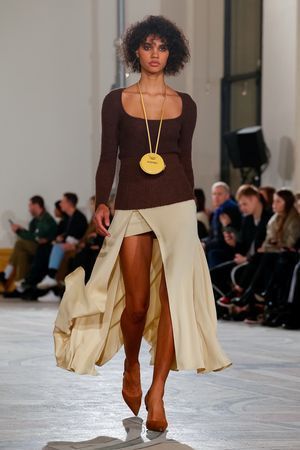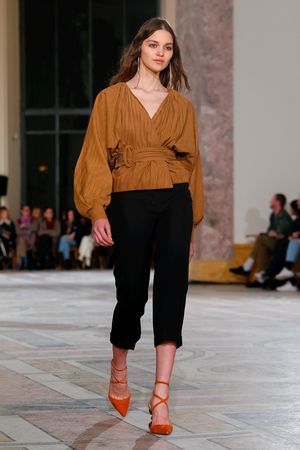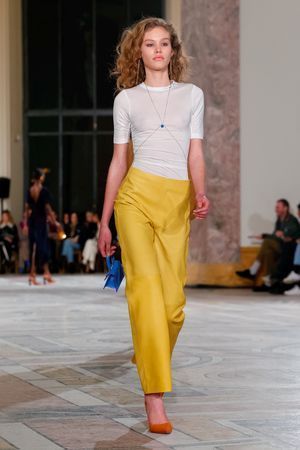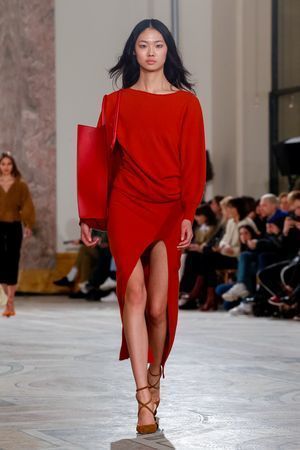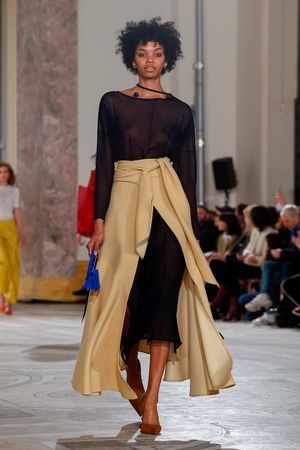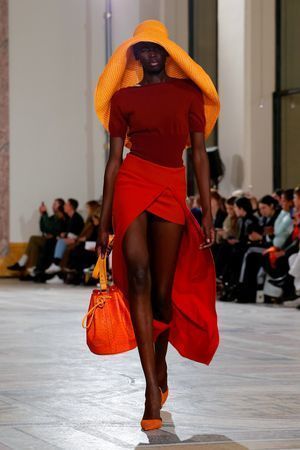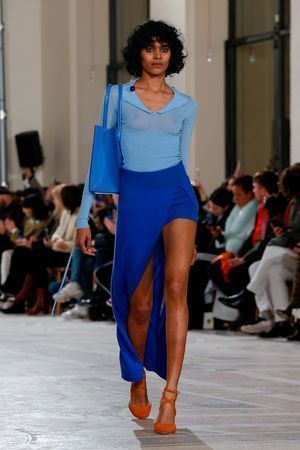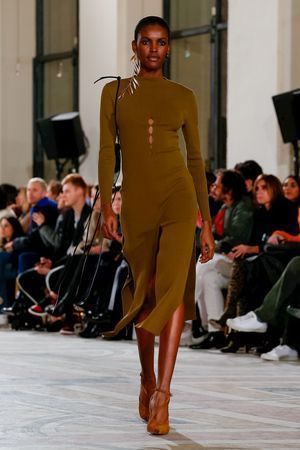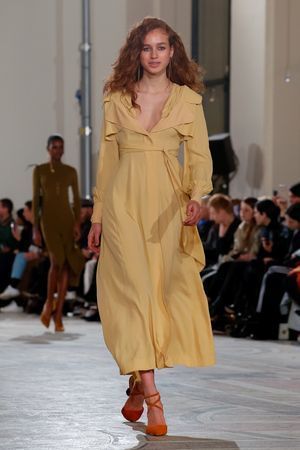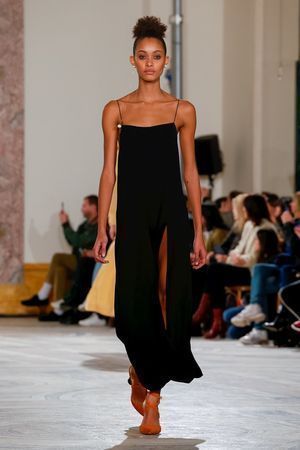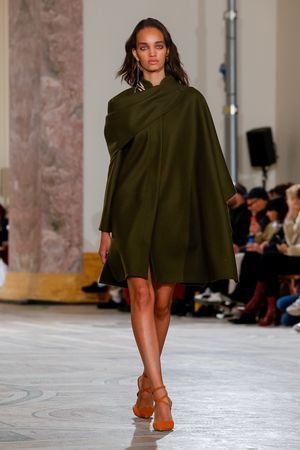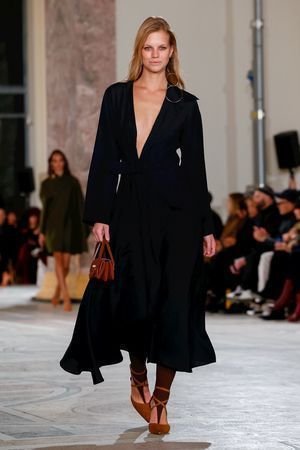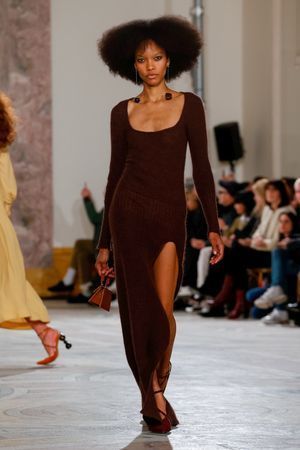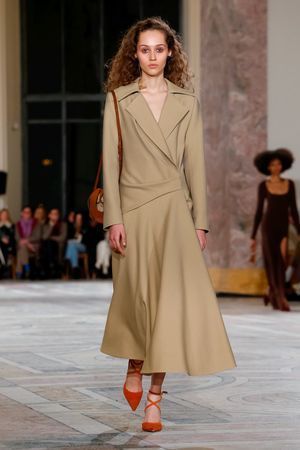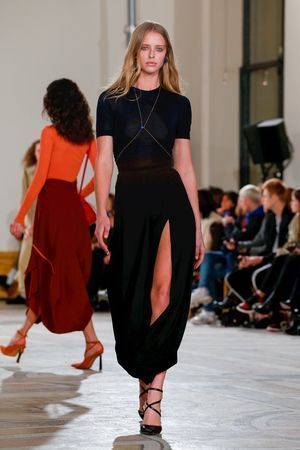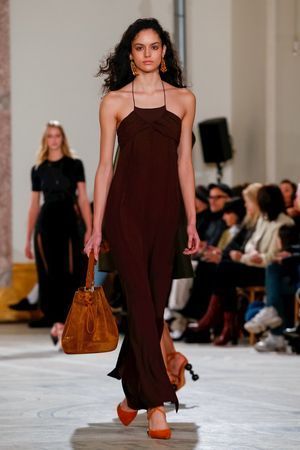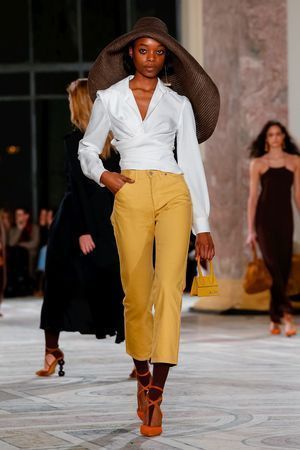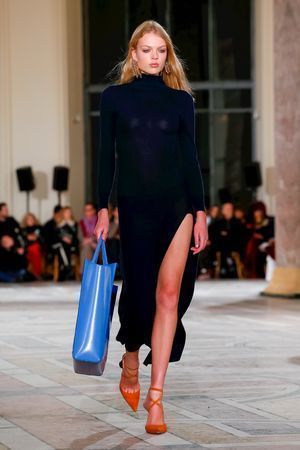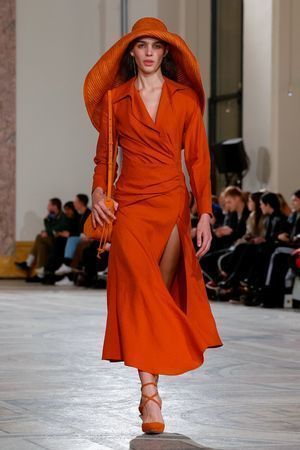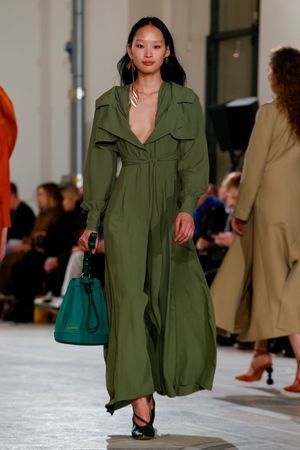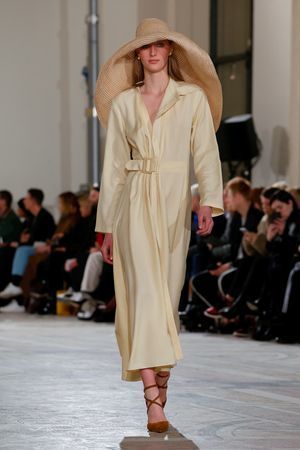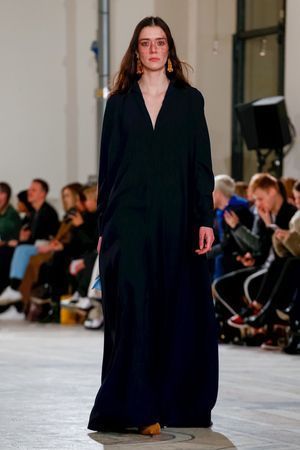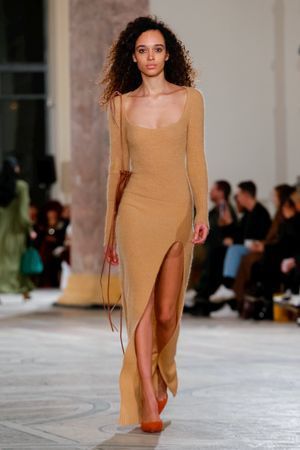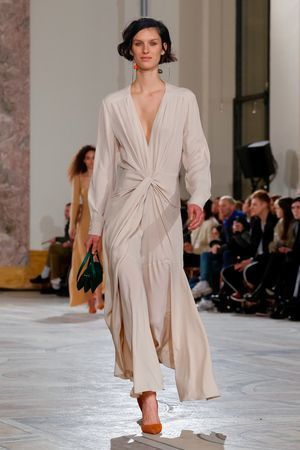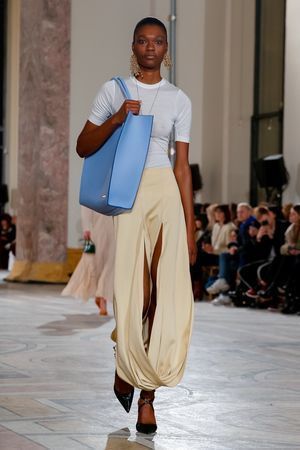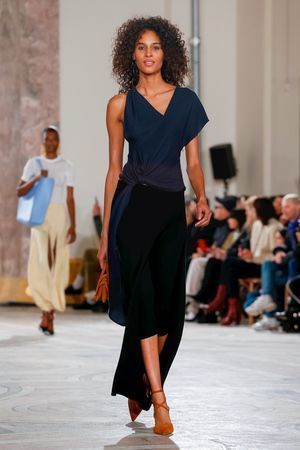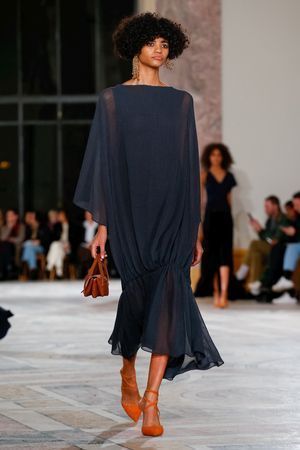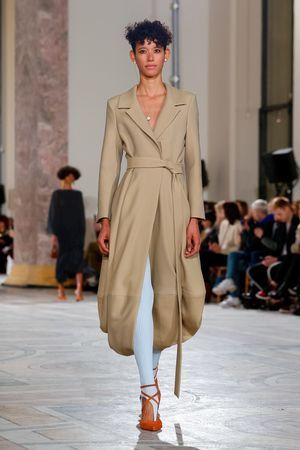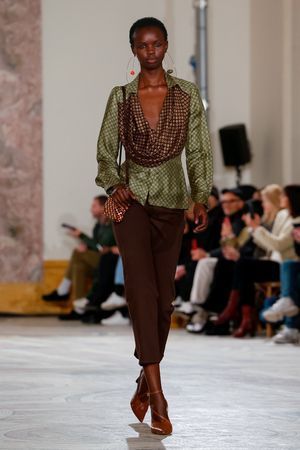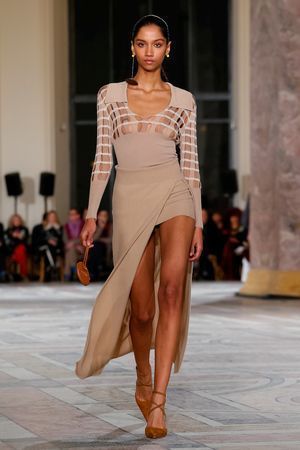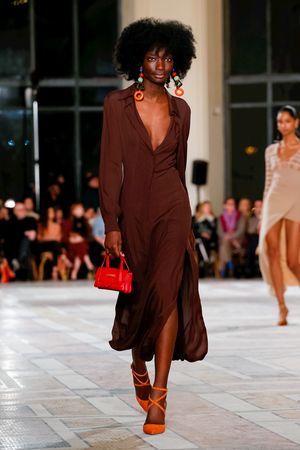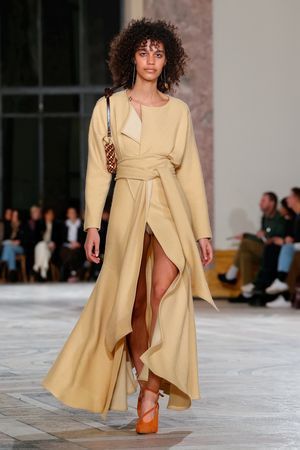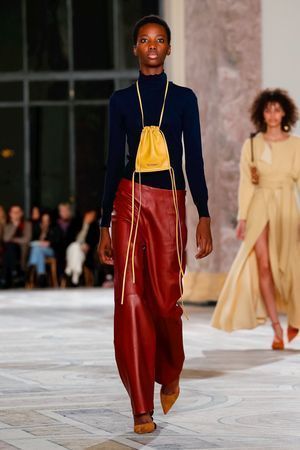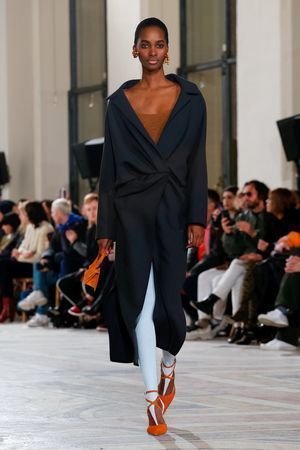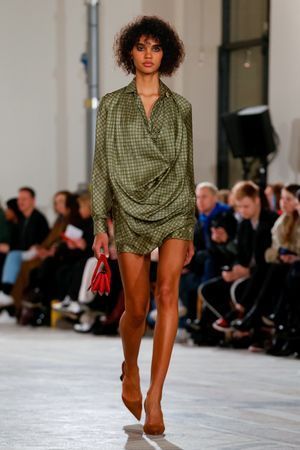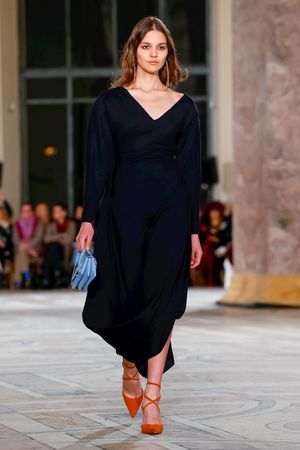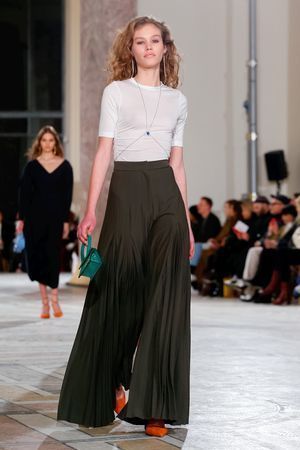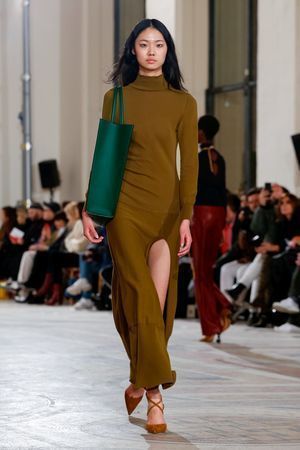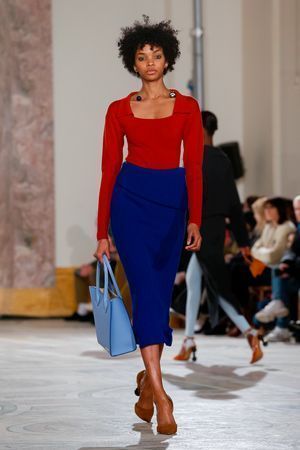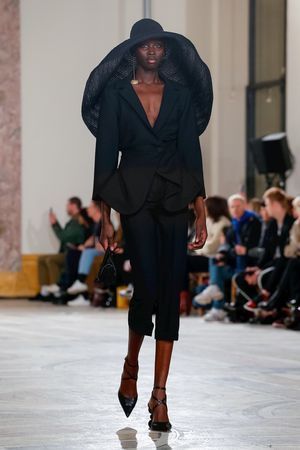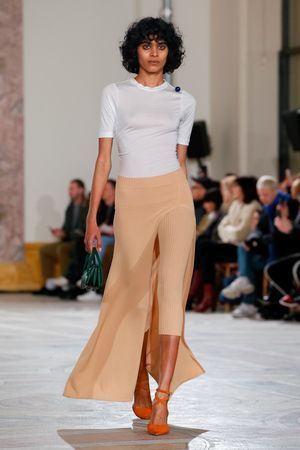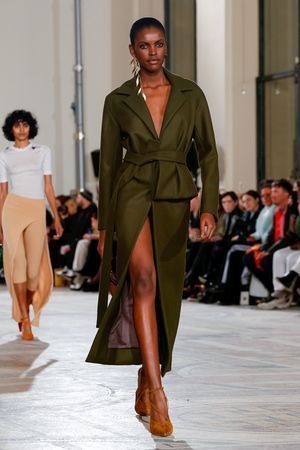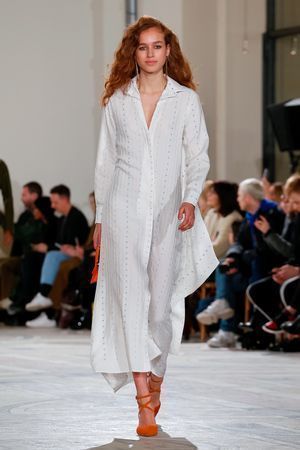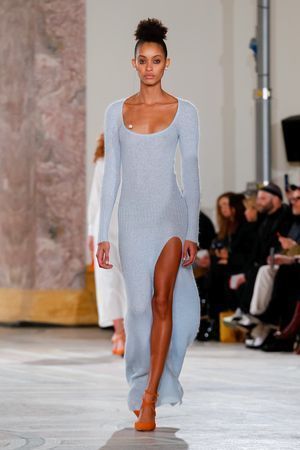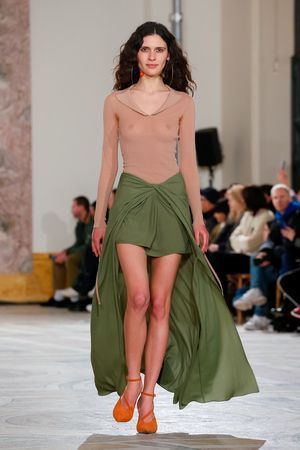 Sticking to a palette of earth tones and hints of eccentric blue, green and black, "I took only the colors and the good energy of Morocco," he said backstage. Jacquemus delivered leg-flashing tailoring, clingy second-skin knits, flowing kaftan jumpsuits, and effortless draped slips.
The A/W18 collection, took us into this somewhat dusty, spicy, calm yet energetic aura that Simon collected from the souks of Marrakesh. We've been transported once again into one of his go-to places and are left with these beautiful pieces to infatuate of the Moroccan essence. Despite already feeling nostalgia towards a place we weren't even in, craving another taste of Jacquemus design, fear not, for the designer hinted at 'L'homme Jacquemus' being revealed in a matter of months.