READ IN: Español
It's not just a party. Nalgas (@thenalgas) is a space of creation and celebration that has come to Barcelona to elevate the creative community of Barcelona and serve as a platform of expression for both local and international artists. A place where to flow and strengthen the artistic vein that moves a generation restless and ready to break schemes.
After a hectic summer Nalgas arrives on October 18th to give us back that good taste in the mouth that he left us in his previous editions.

Bexnil and Chineseguy 2021, will be the resident DJs of the space, in charge of putting rhythm to the creative movement that will take place in the Ethniko Club. Equality, respect, inclusion, culture and sustainability are erected as the structural values on which an event will be built that promises to position itself as a #must of the city of BCN, if it is not already 🙂
"Nalgas arises from the idea of the chakra called Muladhara, the first chakra united at the base of the spine, the pelvic floor and the first three vertebrae. In the area where the buttocks meet". With this allegation a new paradisiacal imaginary is born for the members of a community without limits that seeks to celebrate their freedom and creativity.
Nalgas starts from a concept and is built on clear objectives that alter our traditional conceptions of what a party is.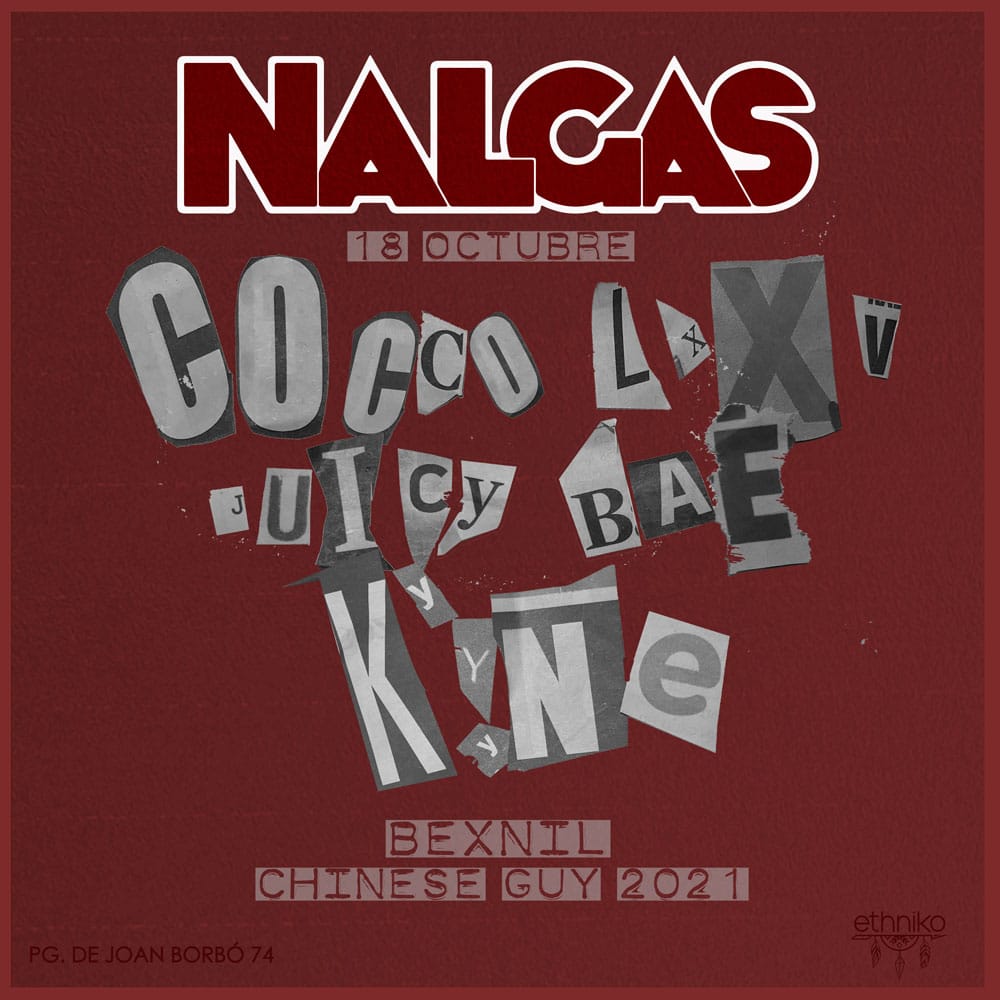 This coming October 18 opens the season with Cocco LXXV, Juicy Bae and Kyne a luxury line-up that will be completed by residents.
Tickets are now available and you'd better be quick as the sold-out is assured.