READ IN: Español
This second edition of Neox Music Day in 2022 will carry the Urban! label and will be included in the Xacobeo 21/22 programme. It will also feature the participation of the most renowned national and international urban music artists.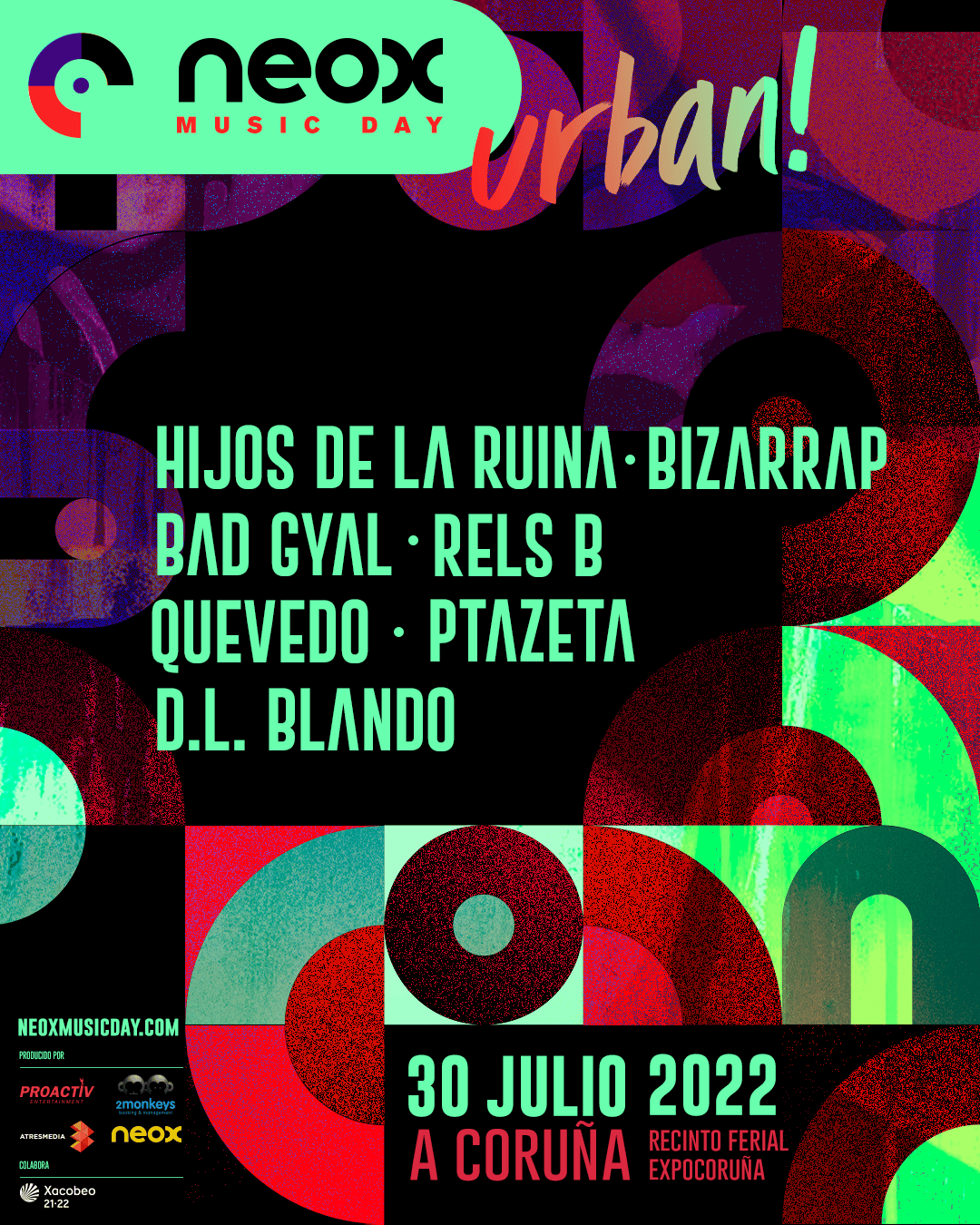 The Neox Music Day festival will land in A Coruña next Saturday 30 July in its most urban version, after the success obtained in Valencia with the first edition of the event. It will set the bar high with the most international artists of the moment: Quevedo and Bizarrap. It will be the first time that they come together in Spain to remember the Music Sessions #52, number one worldwide.
The festival will also be attended by some of the top groups in our country, such as Hijos de la Ruina; as well as Bad Gyal, who will premiere a new track; Rels B, Ptazeta and D.L. Blando.
Neox Music Day Urban! is already more than 70% sold out, so run and get yours! You can get it by clicking here.