READ IN: Español
Just a few days ago, rumours began to surface about the first collaboration between New Balance and BAPE, which aims to give a new look to the classic 2002R model.
It seems that 2021 is full of surprises for sneakerheads. And recently, three images have begun to circulate on the networks in which some details of what will be the next object of desire are revealed.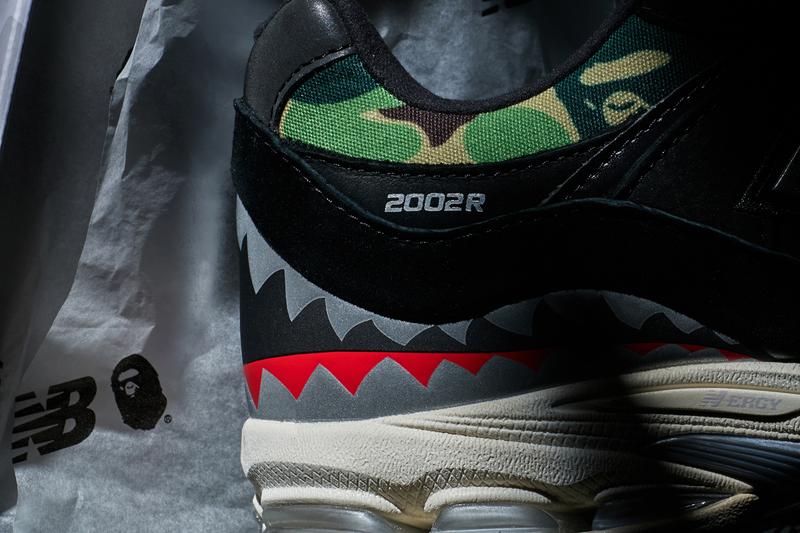 As we can see in the teaser files, the capsule will be made up of three pairs with the iconic BAPE symbols: the famous Ape figure, the shark teeth and the Sta logo. In addition, the running and casual aesthetic we are so used to will be maintained in all of them.
The first model is characterised by its neat metallic greyscale; the second appears to combine the distinctive camouflage print with more striking colours such as red and green. Finally, the third pair will also combine a grey scale, but with a predominance of black tones, making it more discreet.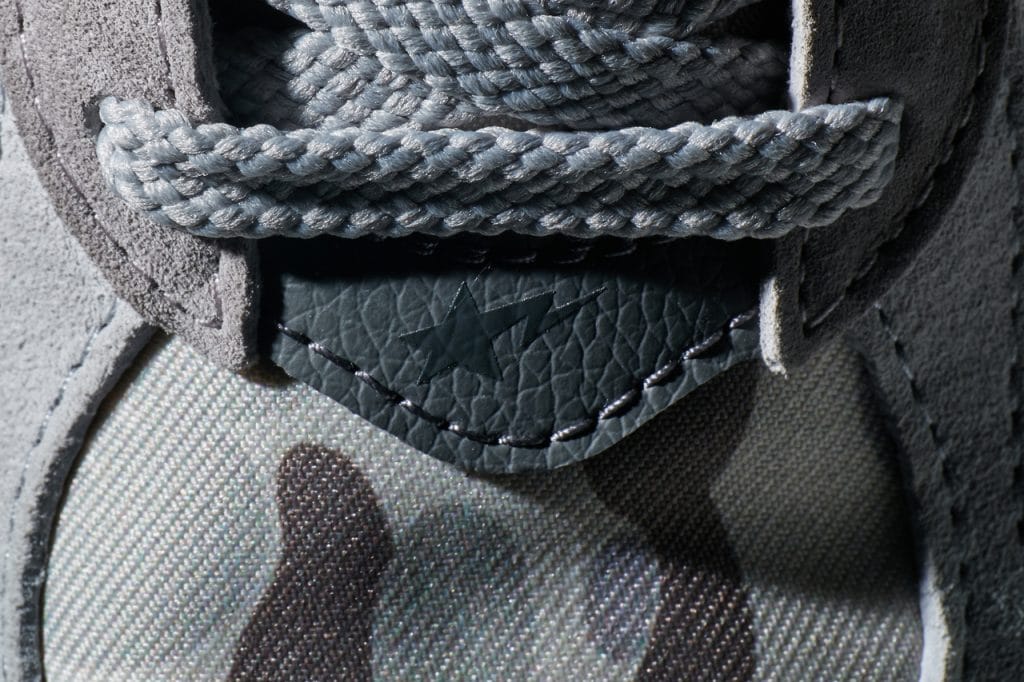 The latest image released gives a glimpse of what will be the box containing the 2002R. It features the iconic logos of the British and Japanese brands.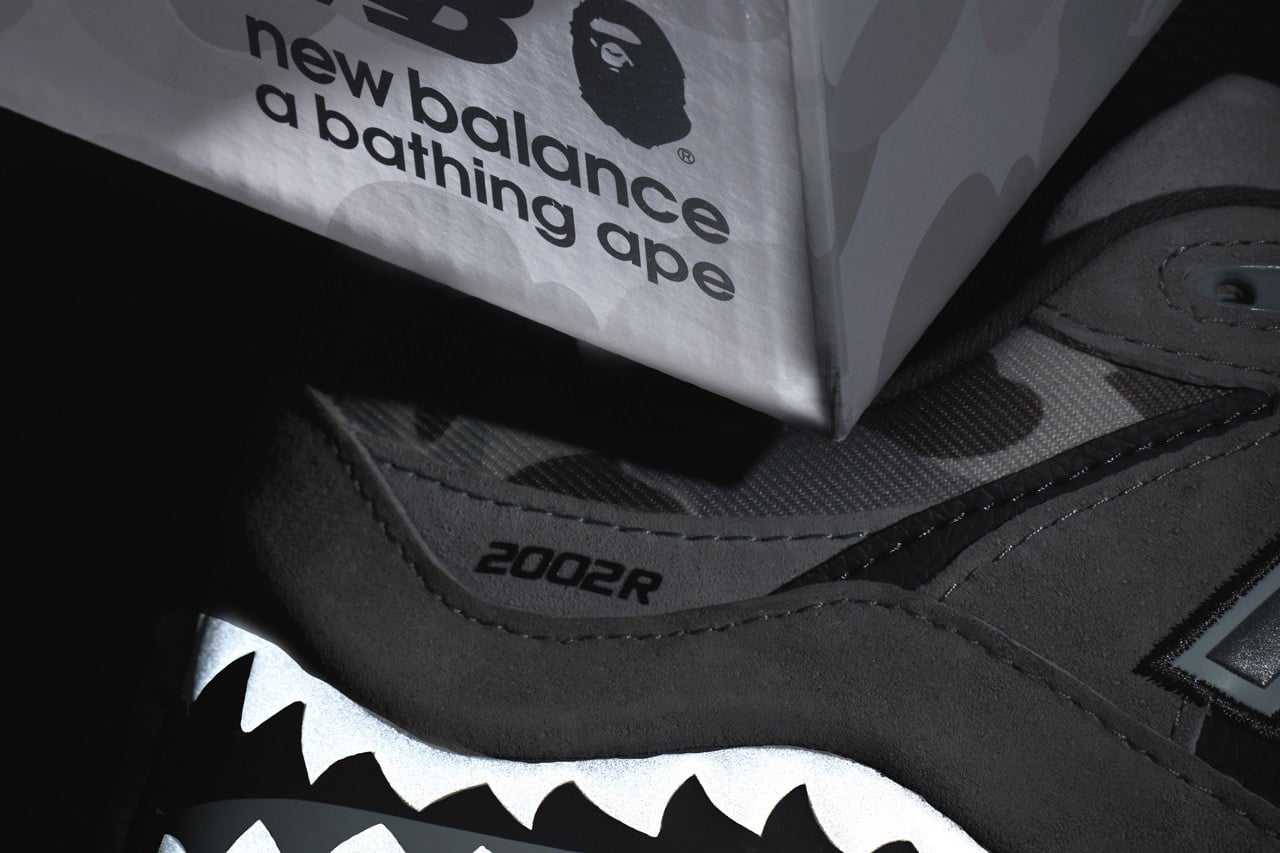 The release date has not yet been officially confirmed, but everything points to a mid-April release date. If you don't want to miss any news, we recommend you keep an eye on our website.
For more news on collaborations check out the latest sneaker news.