READ IN: Español
Nike is pulling out all the stops to revive its Dunk Low model, introducing new silhouettes inspired by its most acclaimed releases in the brand's history. This is the case with its new Dunk Low "Flip The Old School" which pays homage to the "City Attack" sneaker from 1999.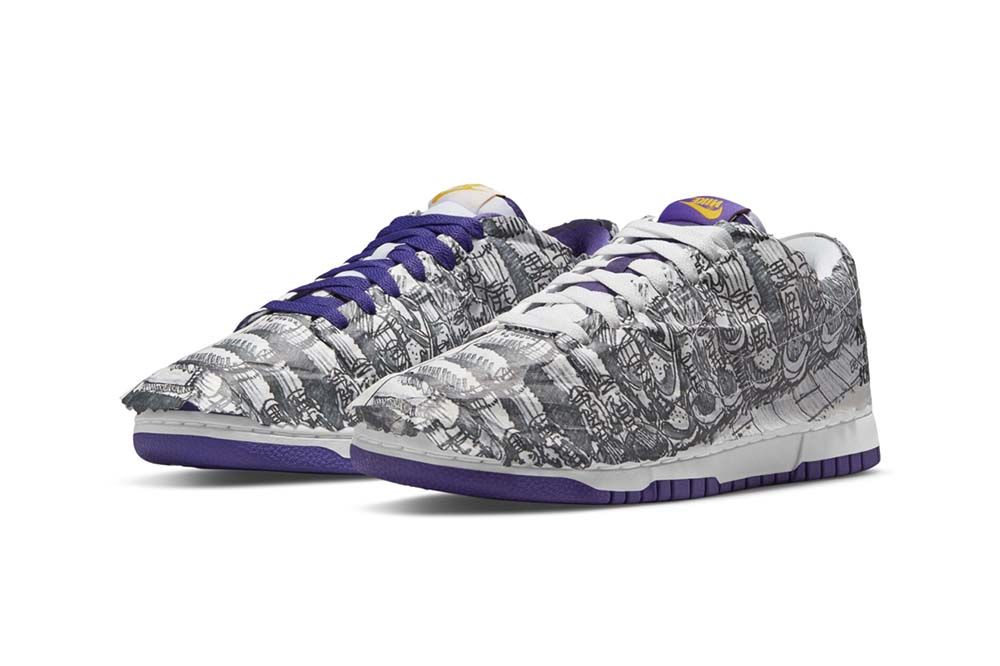 The new Nike Dunk Low features some modifications compared to the 1999 model, which may provoke harsh criticism from purists. The brand's new venture maintains the colours, purple and white, typical of the classic "City Attack" trainers, but reversed.
While the right shoe follows the standard purple and white line with the logo in its usual place, the left shoe completely inverts not only the colour, but even the Nike Swoosh, both on the tongue, heel, insole and lateral side. In addition, the new model features a differentiating detail: ostrich leather.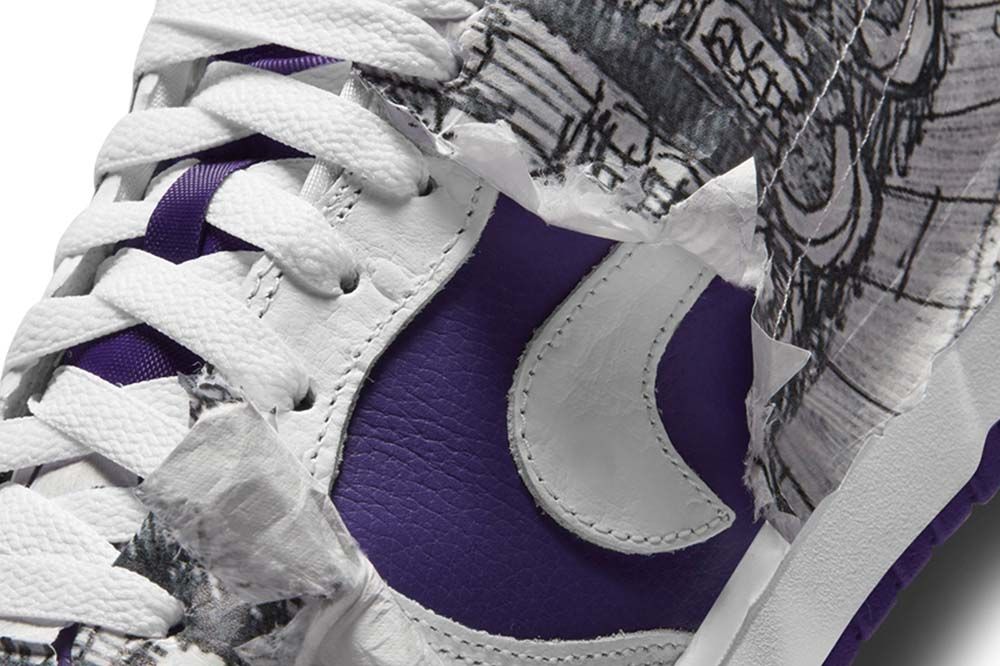 Like the recent Air Force 1 "Keep Em Fresh", the "Flip The Old School" is covered in tissue paper. It features original illustrations of gang members wearing the Dunk Low, the same ones used on the insoles. The thin paper has an aesthetic function and you can remove it before wearing them without any problem.
The sportswear brand has not yet revealed an official release date and pricing for the Nike Dunk Low "Flip the Old School".