READ IN: Español
It is undeniable that trends change rapidly. But it's not just the clothes that change, it's the nails. After the return of the French manicure we thought we couldn't be surprised by anything else. However, it has happened, the nails with water drops are already here.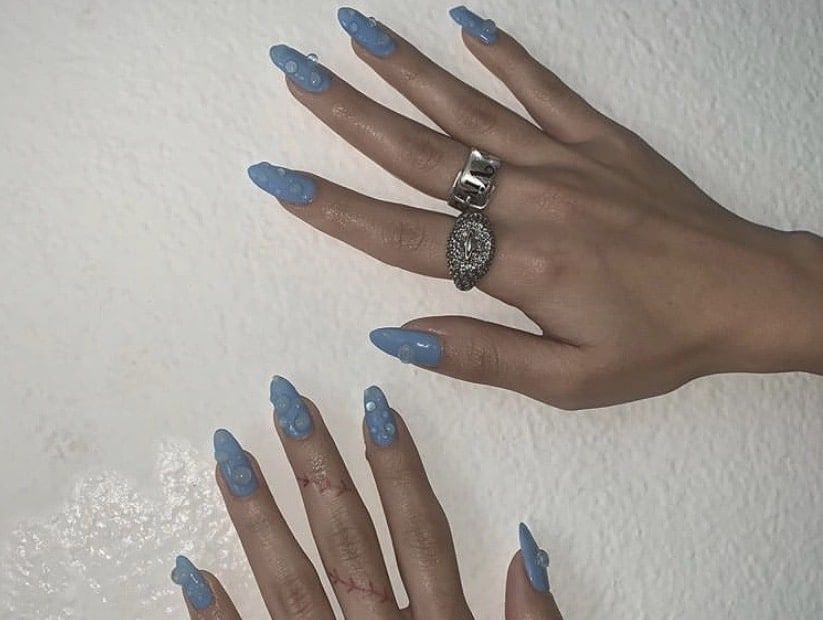 Water drop nails, also known as wet nails, have become a trend in recent weeks on Instagram. They are characterized by their 3D decorations that look like delicate transparent drops.
One of the pioneers of this trend was Los Angeles-based nail artist Sojin Oh (@sojinails), who says she started experimenting with design when she was learning. "My work is inspired by the natural wonders of the sea," she says. "Ever since I started diving, I wanted to share the beauty I see down there with everyone.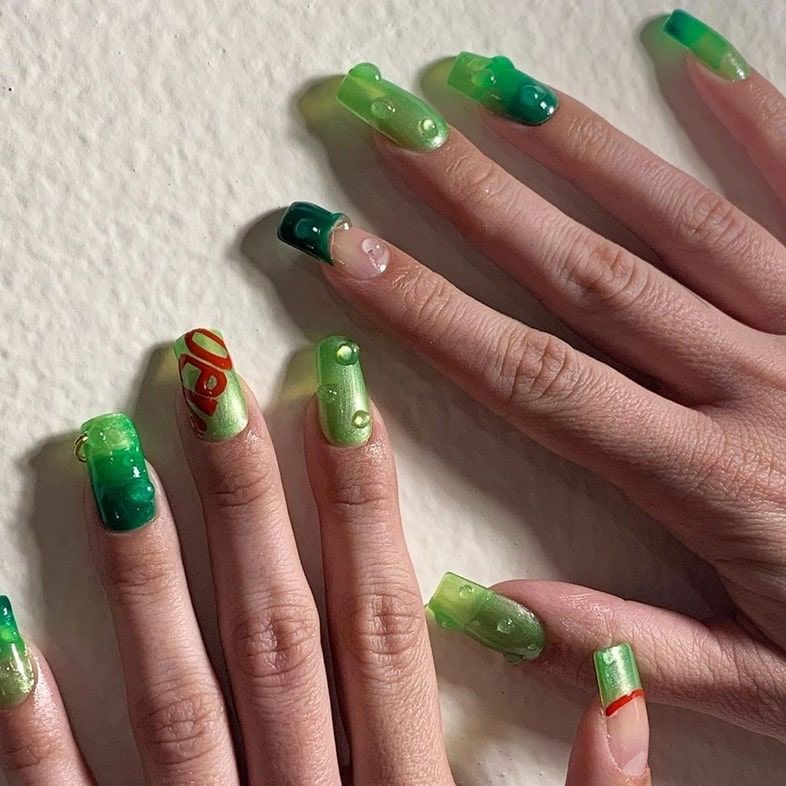 But Oh has confessed the secret, she says she uses construction gel to sculpt the drops. Construction gel is a thick, viscous gel used to create and build shapes. Nail art artists also use it to enhance and overlay, to create longer nails and to fix broken nails.
The gel can easily be purchased online so anyone can try it on their own in style.