READ IN: Español
Nike celebrates its 50th anniversary in style. Combining style and diversity, the brand prepared a workshop at its shop in Paseo de Gracia in Barcelona where the dancer Ruth Prim and the designers Byleguard and Andrei Warren met to talk about the past, present and future of the company.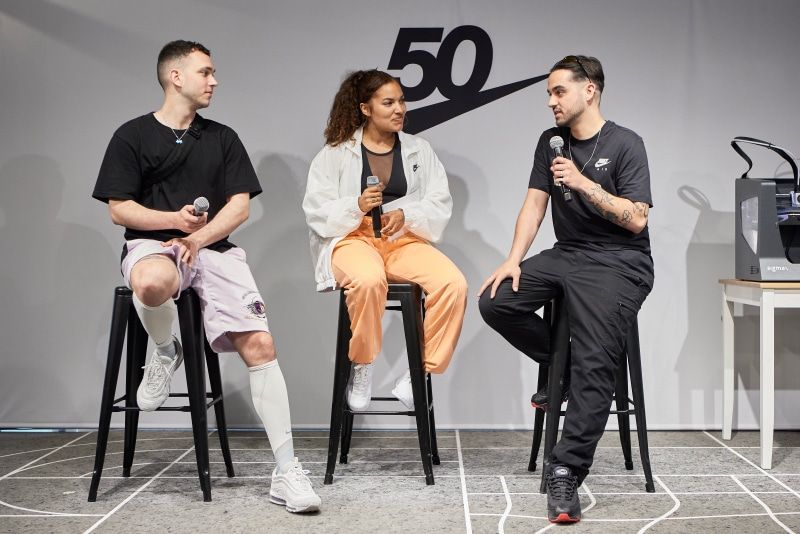 The sports brand organised a workshop at the emblematic shop on Paseo de Gracia in Barcelona to celebrate its 50th anniversary. Over the years, the brand has been a benchmark for athletes and sport, and hopes to remain so for many years to come.
This 50th anniversary also marks 50 years of searching for inspiration
for a future of sport focused on the next generations. In other words, without the past, the future would not exist. Therefore, in this workshop we worked on how their legacy and the future coexist to always give the best results.
In line with these reminiscences of the past, Andrei Warren explained that "you always learn from your mistakes. The past is often a reminder of what not to do, just like in history. If you study, research old references and artists, like Goya, for example, you find shortcuts to get to what you want".
Ver esta publicación en Instagram
At the workshop we had the opportunity to customise an exclusive 3D printed cap, backpack and Airmax. For this, designers Andrei Warren and Byleguard  created patches that we then placed over the silhouettes. In addition, for the event, the artists designed custom Air Max 95s and 97s that are now available for purchase from Nike.
Byleguard said, "We were inspired to design this workshop by the Ronaldinho era. Joga bonito is clearly our main inspiration when creating and the one we've always kept in mind. We have been inspired by the best Nike era, especially the city of Barcelona, Ronaldinho, Thierry Henry, joga bonito and the total 90. I wish those times would come back".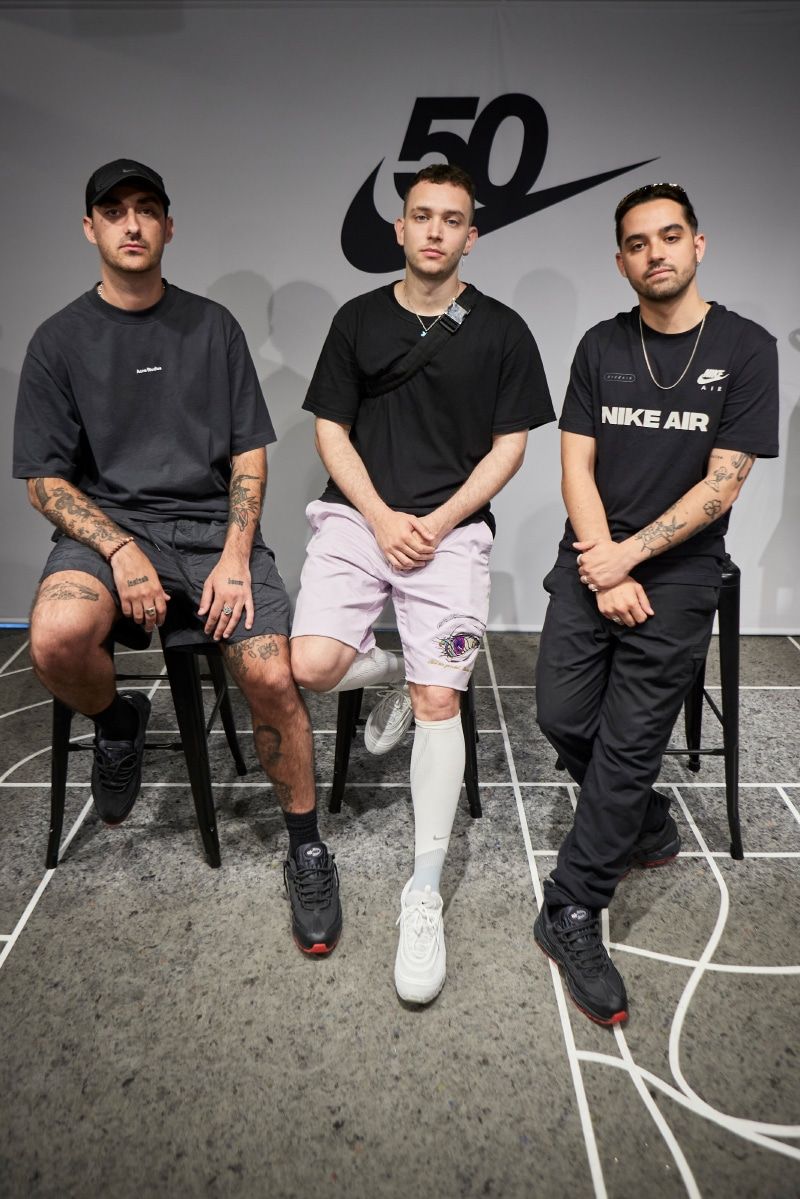 For her part, dancer Ruth Prim, known for her work as a teacher and choreographer on the programme Fama a Bailar, livened up the evening and accompanied the attendees to ensure the fun.  "Nike has been evolving over the last 50 years. It has been and aspires to continue to be a champion for athletes and sport. A milestone to celebrate, don't you think?" commented Ruth.