READ IN: Español
Not only will 2020 be remembered for this pandemic, it also marks the 25th anniversary of the Air Max 95. That's why Nike is already preparing to honor the popular model with the relaunch of the beloved "Neon".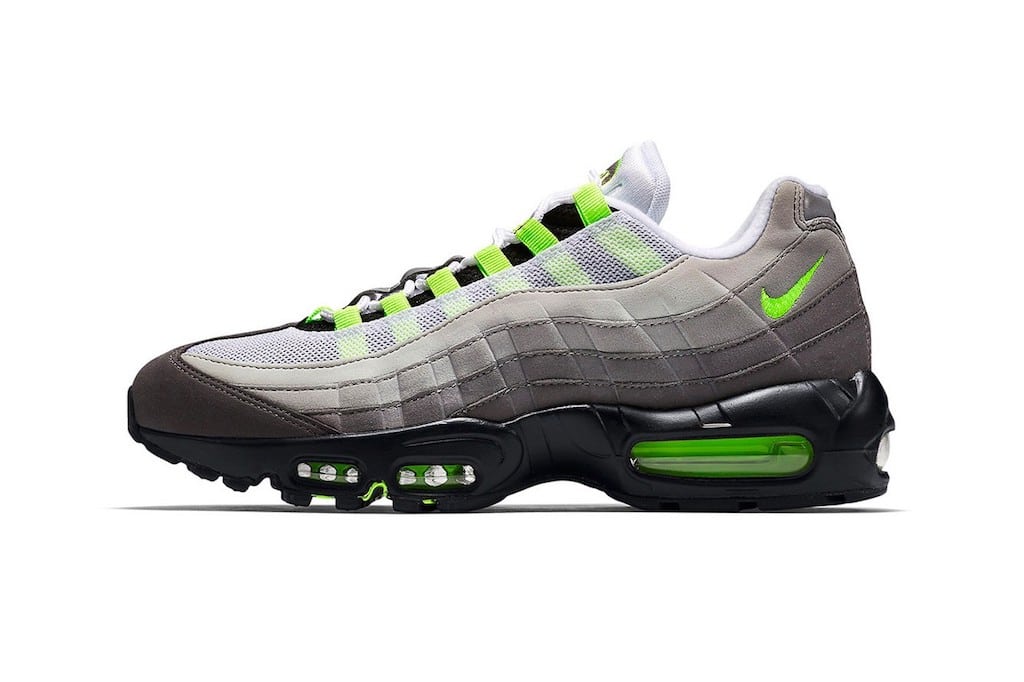 Despite the current situation, this is a great year for Nike, as it celebrates a double birthday: that of the Air Max 90 (30th anniversary) and that of the Air Max 95 (25th anniversary). All the rumors are that the sneaker honoring the second model will be launched this fall.
And although we still have some time before autumn, which seems to be going on for a long time, Nike is already giving us an idea of what they have planned for the end of the year. The shoe seems to be an identical representation centered on neon green and shades of gray with mesh detail and shiny nylon eyelets. Although the photos are from his 2015 launch, we hope to receive more news about this long-awaited drop soon.
The first rumors are that the Nike Air Max 95 OG "Neon" will be priced at aprox 150 euros. We will keep you updated.