READ IN: Español
The MSCHF x Lil Nas version of the Air Max 97 is embroiled in controversy following a complaint by Nike.
US multinational Nike has filed a lawsuit against MSCHF over its latest Lil Nas x Air Max 97 'Satan Shoes' collaboration, claiming it was never involved in the creation of the shoes.
In a statement released yesterday, 29 March, Nike claims that the sneakers are "unauthorised" and "are likely to cause confusion and dilution and create a misleading association between MSCHF products and Nike".
The lawsuit also states that "decisions about which products to put the swoosh on belong to Nike, not to third parties such as MSCHF. Nike requests that the court immediately and permanently enjoin MSCHF from fulfilling all orders for its unauthorised 'Satan Shoes'".
On the other hand, Daniel Greenberg – one of the founders of MSCHF – had previously confirmed that the multinational was not involved in the collaboration.
The shoes, which sold out in less than a minute, were released to commemorate Lil Nas X's latest single "MONTERO (Call Me By Your Name)". They featured real human blood from the MSCHF team and only 666 pairs were available at a price of $1,018 each one.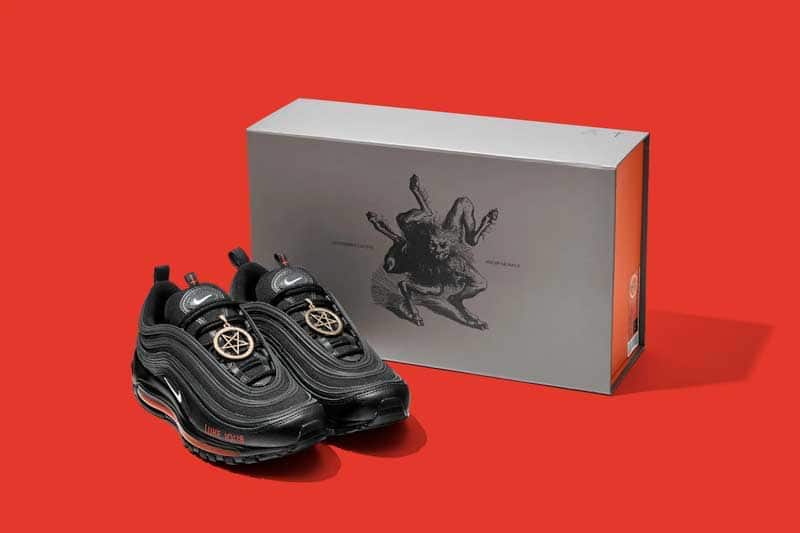 You can find the latest news about fashion and current affairs on our website.