READ IN: Español
NOAH for the first time since its re-launch in 2015 launches a collection with the name and emblem embroidered. The US East Coast brand usually prints the letters and winged foot on its garments. The spring line comprises a range of cotton sweatshirts, two sets with check patterns and a pair of accessories to match.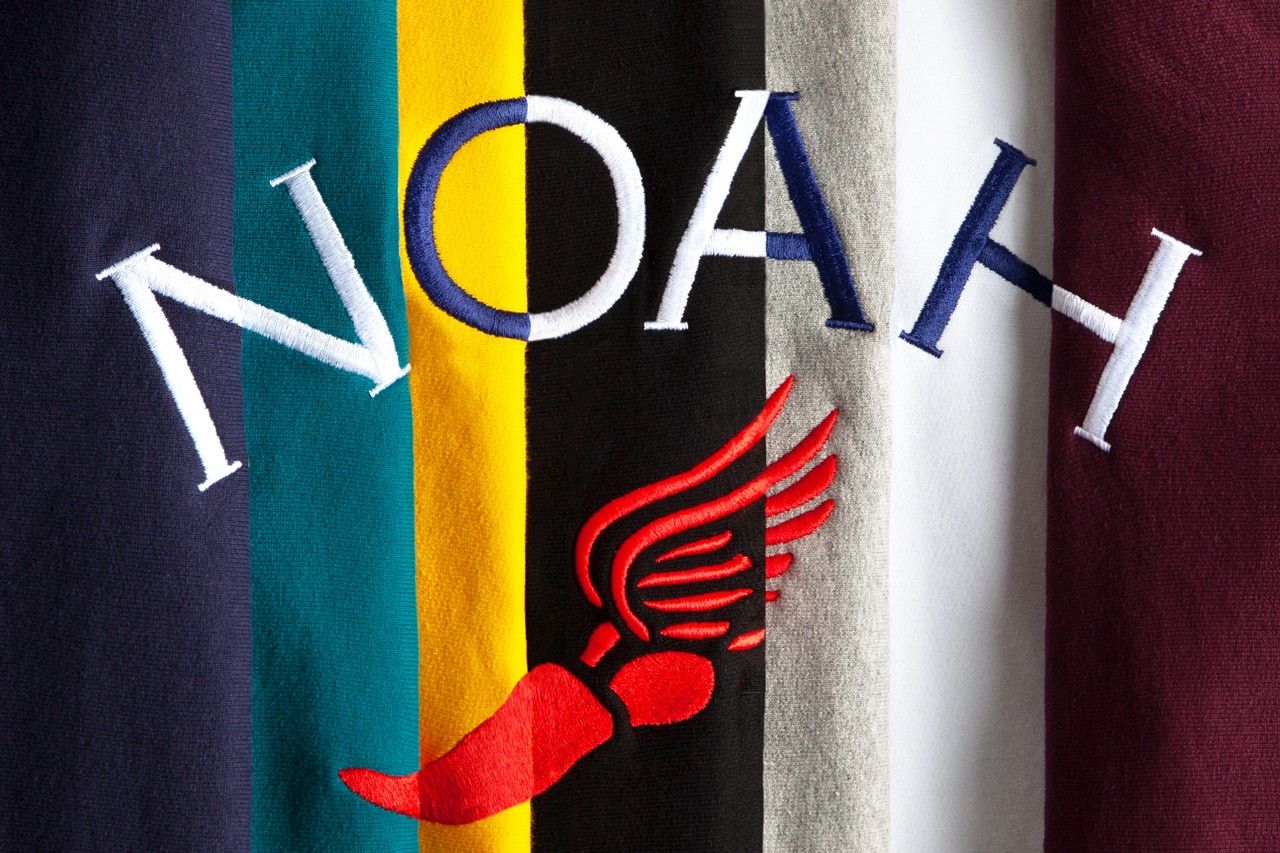 The pieces are manufactured in neighboring Canada. The winged foot collection will be available as of the 2nd of this month. Colours included for this season range from black, grey, burgundy and dark blue, to brighter colours like yellow, white, green or navy blue, for the central items. The logo is embroidered in white or navy blue depending on the combination of tones and the emblem in red only.
In addition to the wide range of sweatshirts NOAH proposes two buttoned jackets with matching shorts. The set follows the pattern of Madras plaid in grey scales and make-up shades. Also included are a white hand towel and a red winged foot; and a Dyneema fanny pack.
Prices vary depending on the item. Sweatshirts are priced at 145 Euros, sets at approximately 490 Euros -jacket at 320 Euros and shorts at 170 Euros. The bag is 70 euros and the towel 35 euros. You can purchase the collection through NOAH's online shop.