READ IN: Español
We are immersed in the middle of the Christmas season, and nss knows it well, the atmosphere is sweet and we are all about to reunite with our families and friends.
Its for this reason that Converse and nss factory have partnered to celebrate Christmas together through an editorial of ironic and vintage aesthetics: Enjoy Purple Christmas Fam.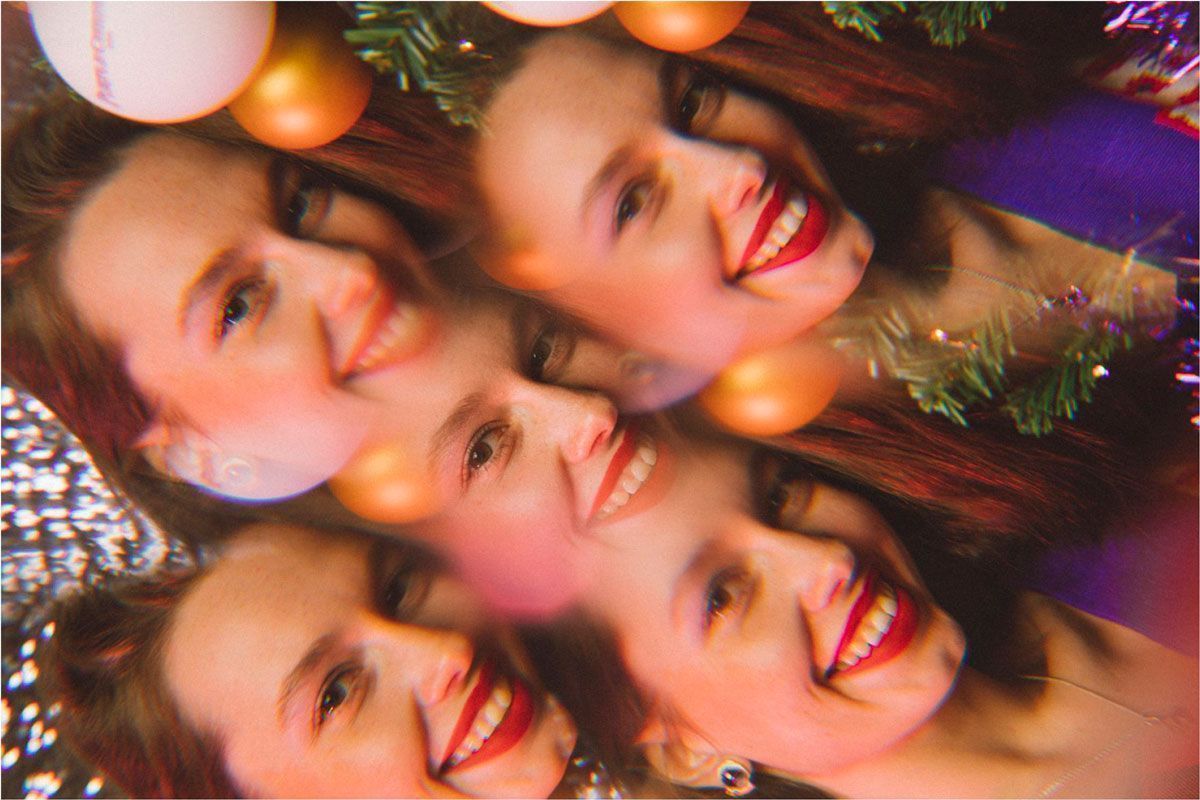 A proposal of nss factory captured by Vincenzo Schioppa, which takes us through his photographs to the deepest part of Christmas in the 80's. Nostalgic photographs starring Converse and nss factory's friends and extended family.
In order to share the Christmas greetings with everyone, they have decided to hold an event called Purple Christmas. A unique evening to celebrate these dates together. The party will take place tomorrow, Wednesday 20 December at the Palazzo Bovara in Milan. If you are in the area do not hesitate to register here as we predict that it will be epic.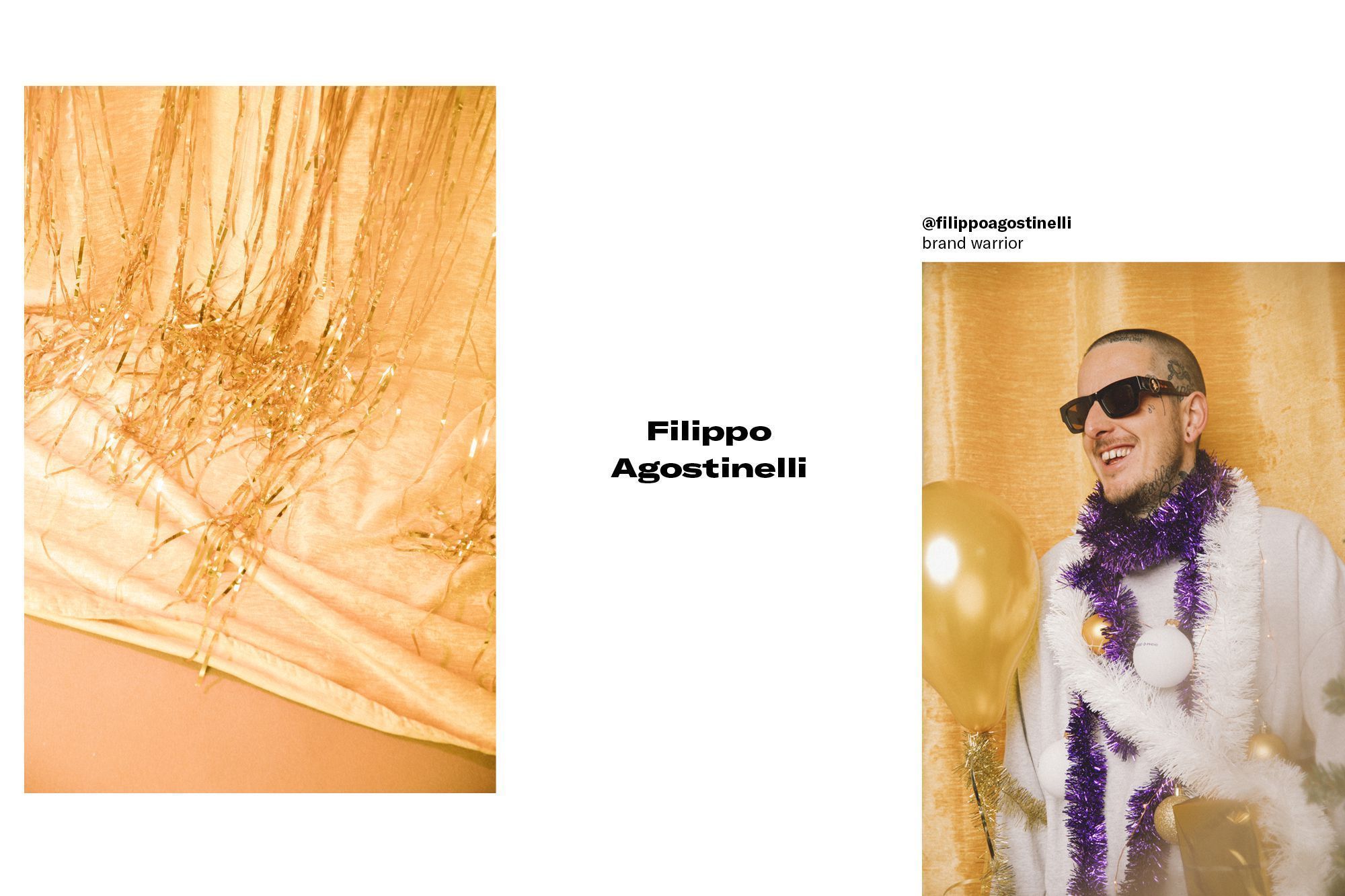 Purple is a color intermediate between blue and red.
Converse is the shoe between my foot and your a**.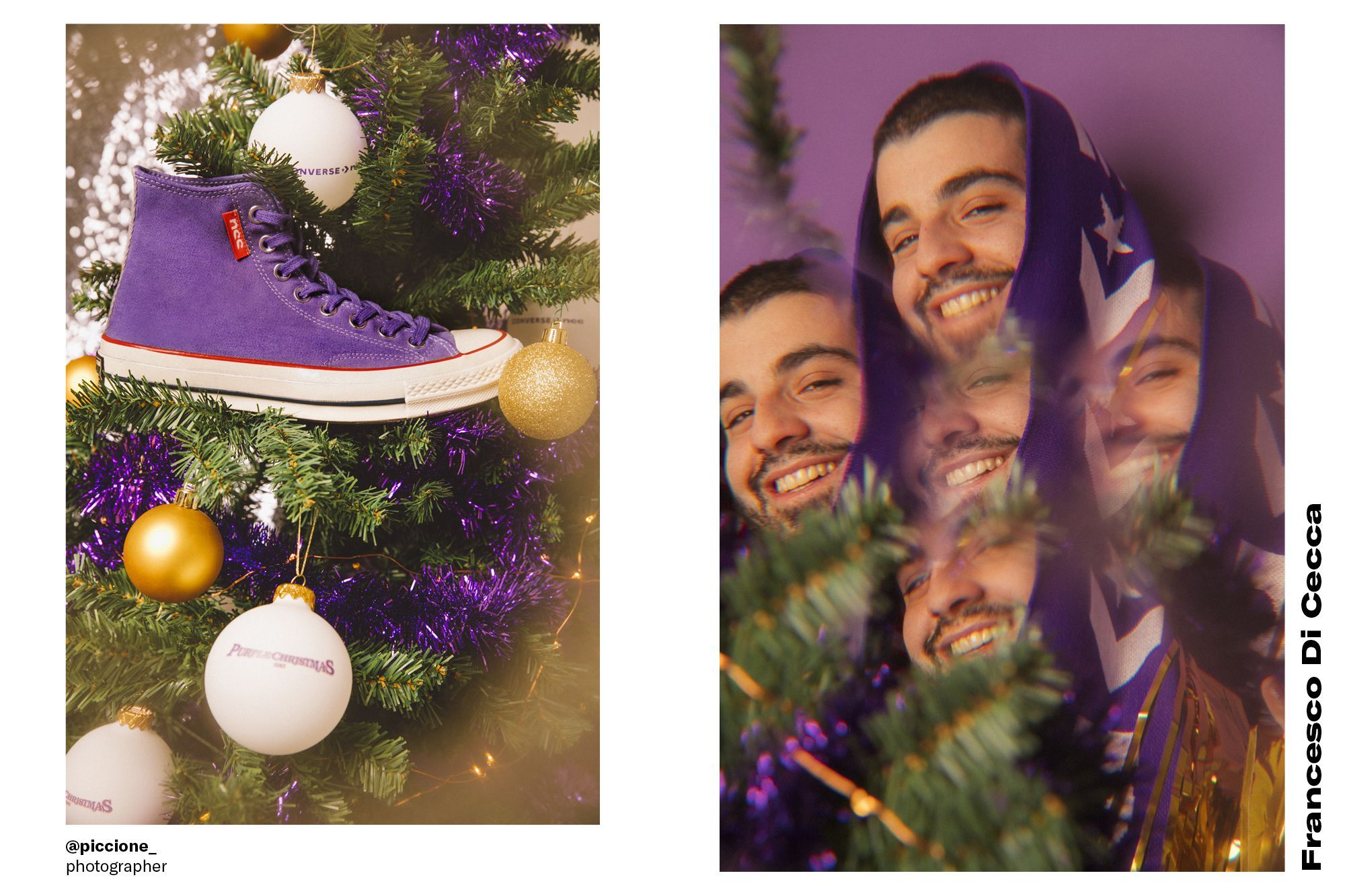 It's the people who make Christmas.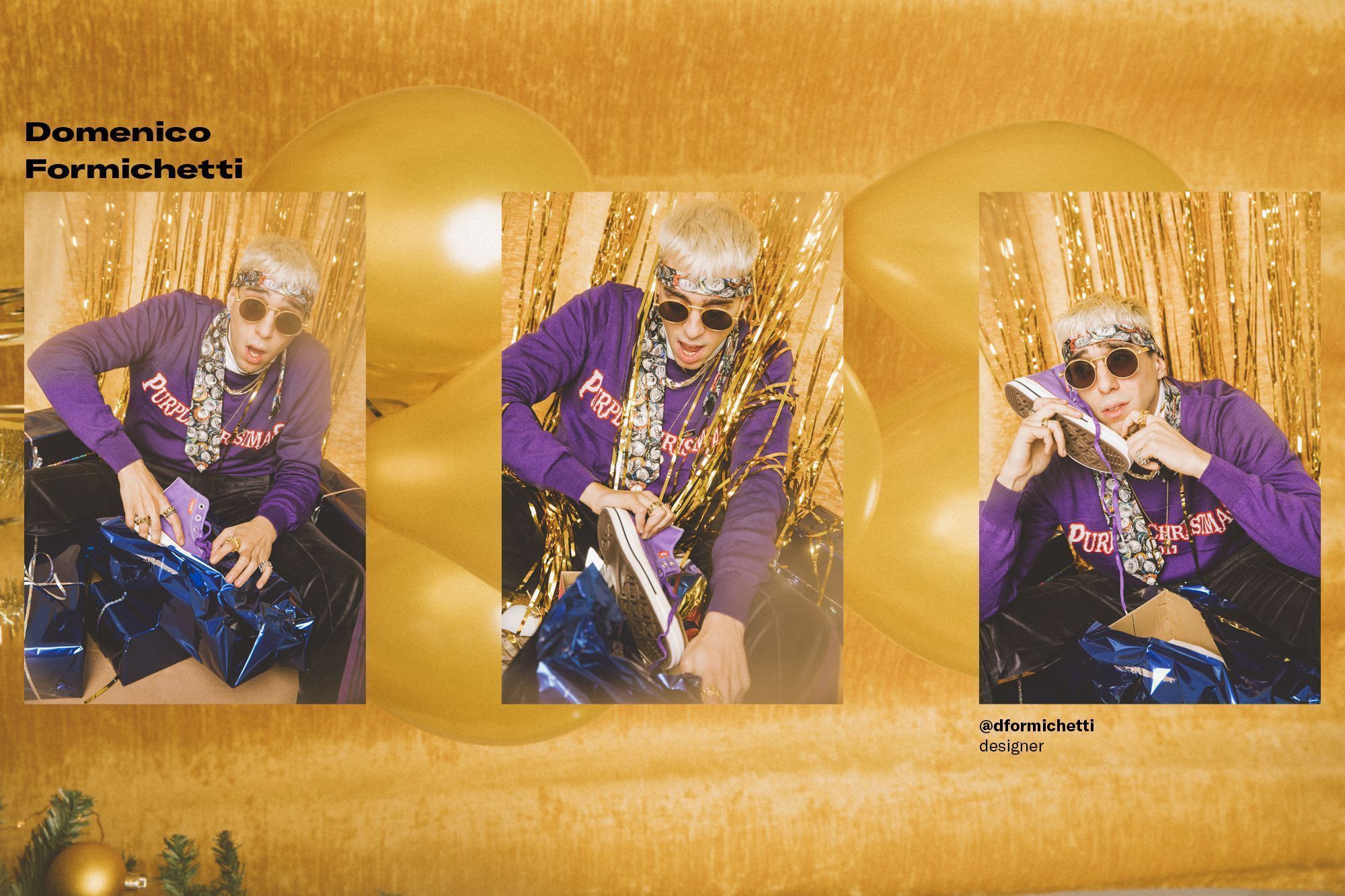 Family, whether it's the one you were born in or the one you chose…
this is the true essence of Christmas.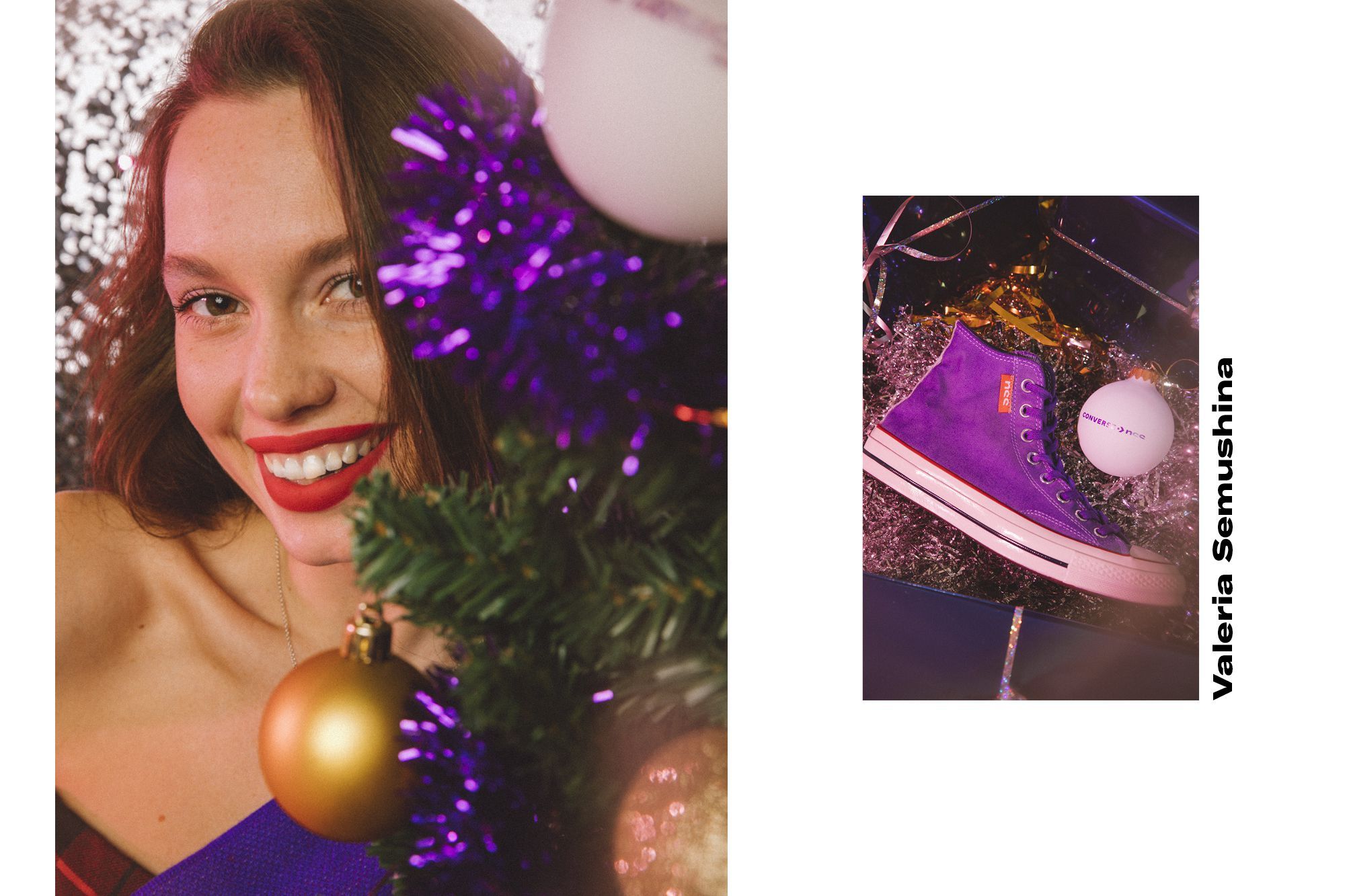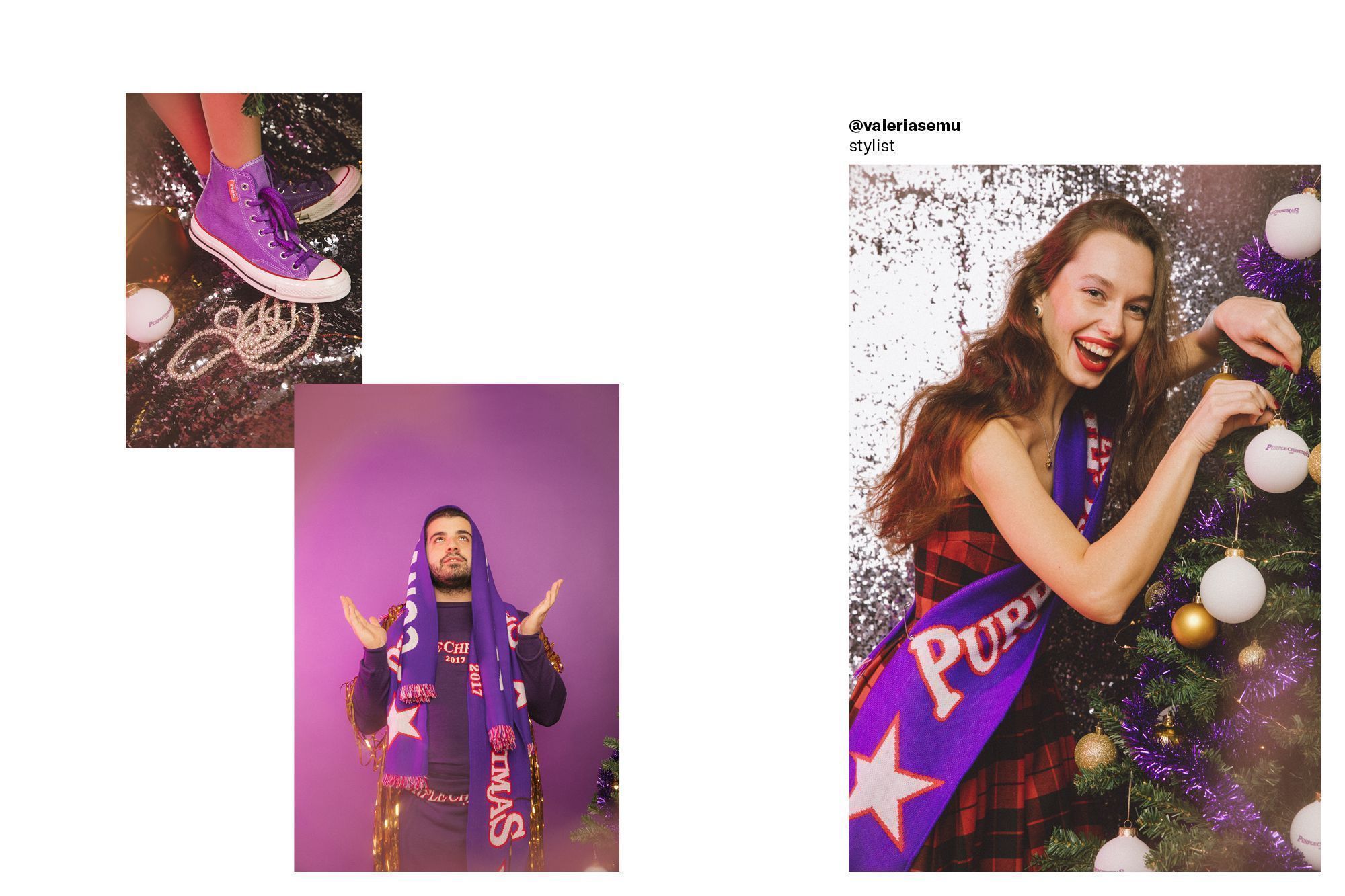 Christmas is the most important festivity of the year.
It makes you live the fairytale, makes you dream and believe in yourself.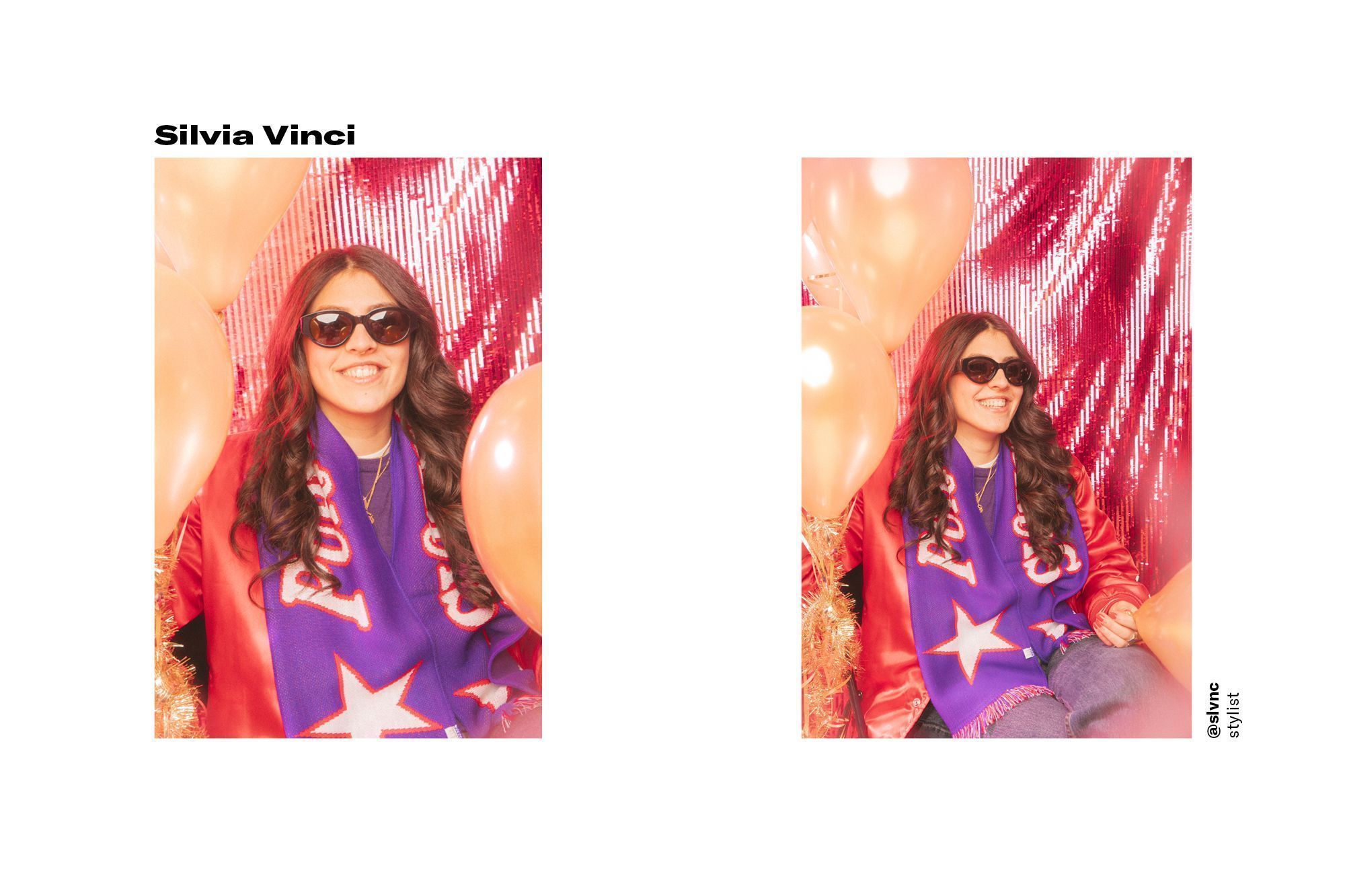 Christmas is always a new emotion.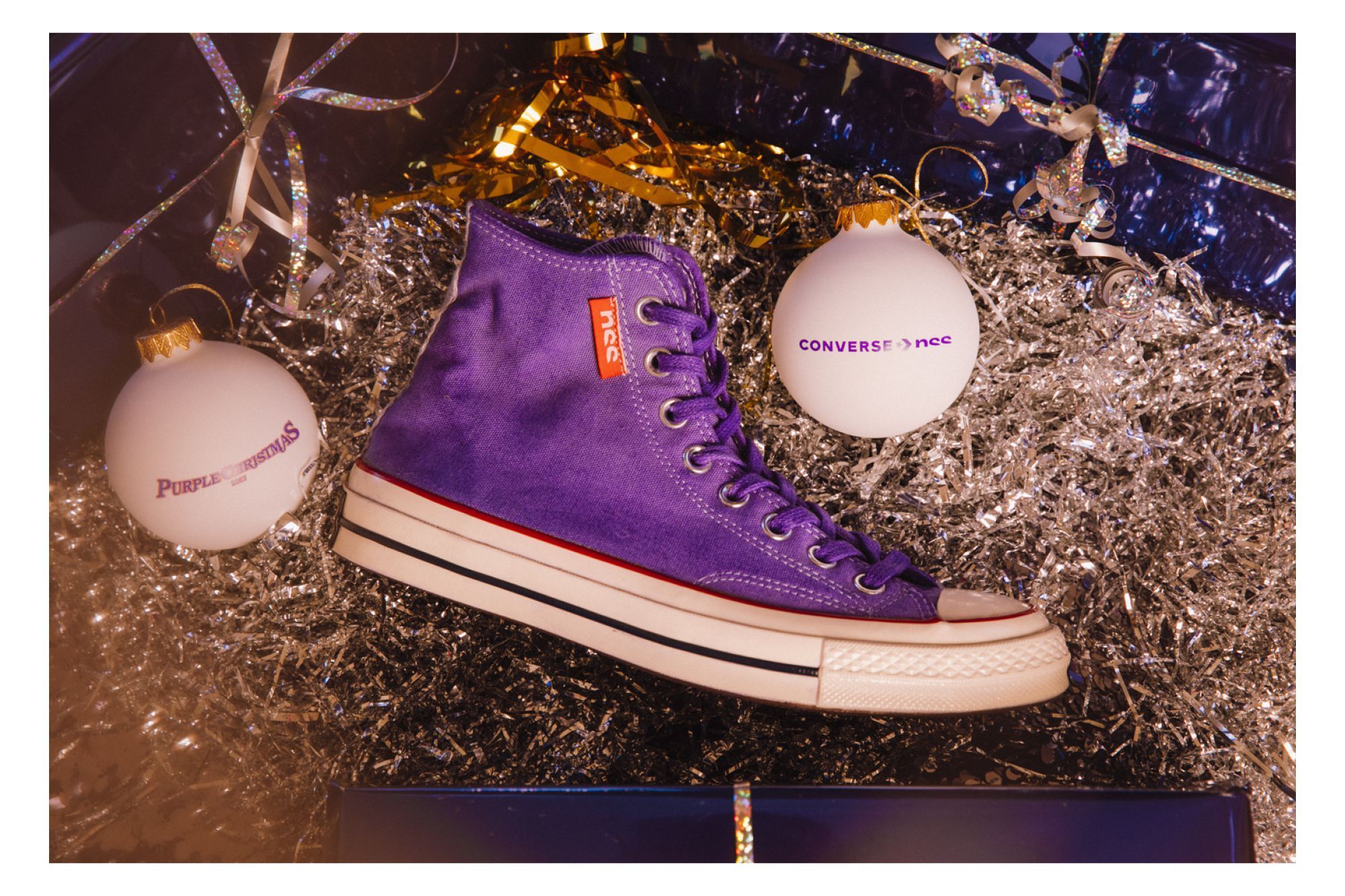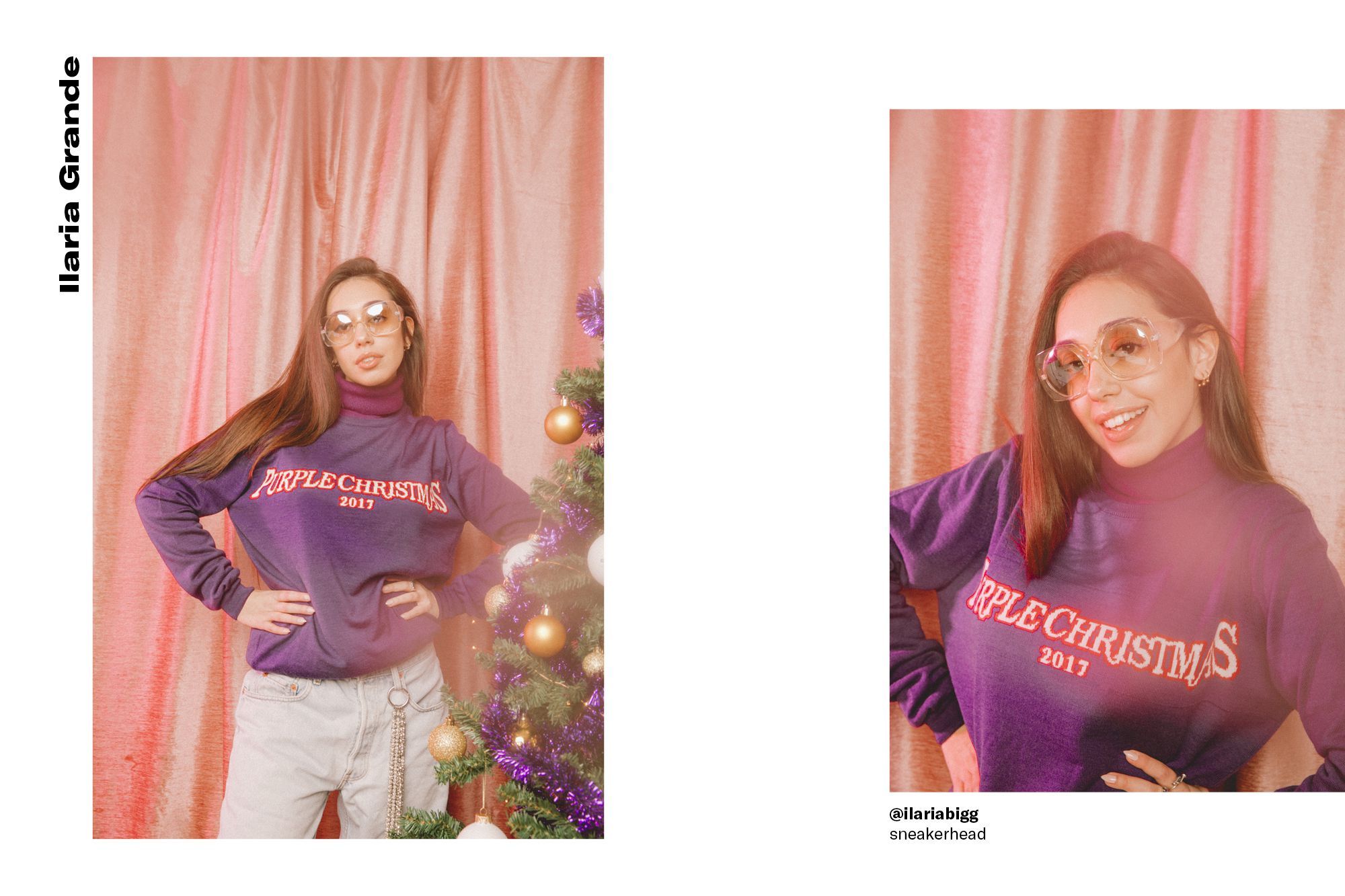 Lots of food, oversized sweaters and a pair of Converse…
a perfect cozy Christmas, I couldn't ask for anything better.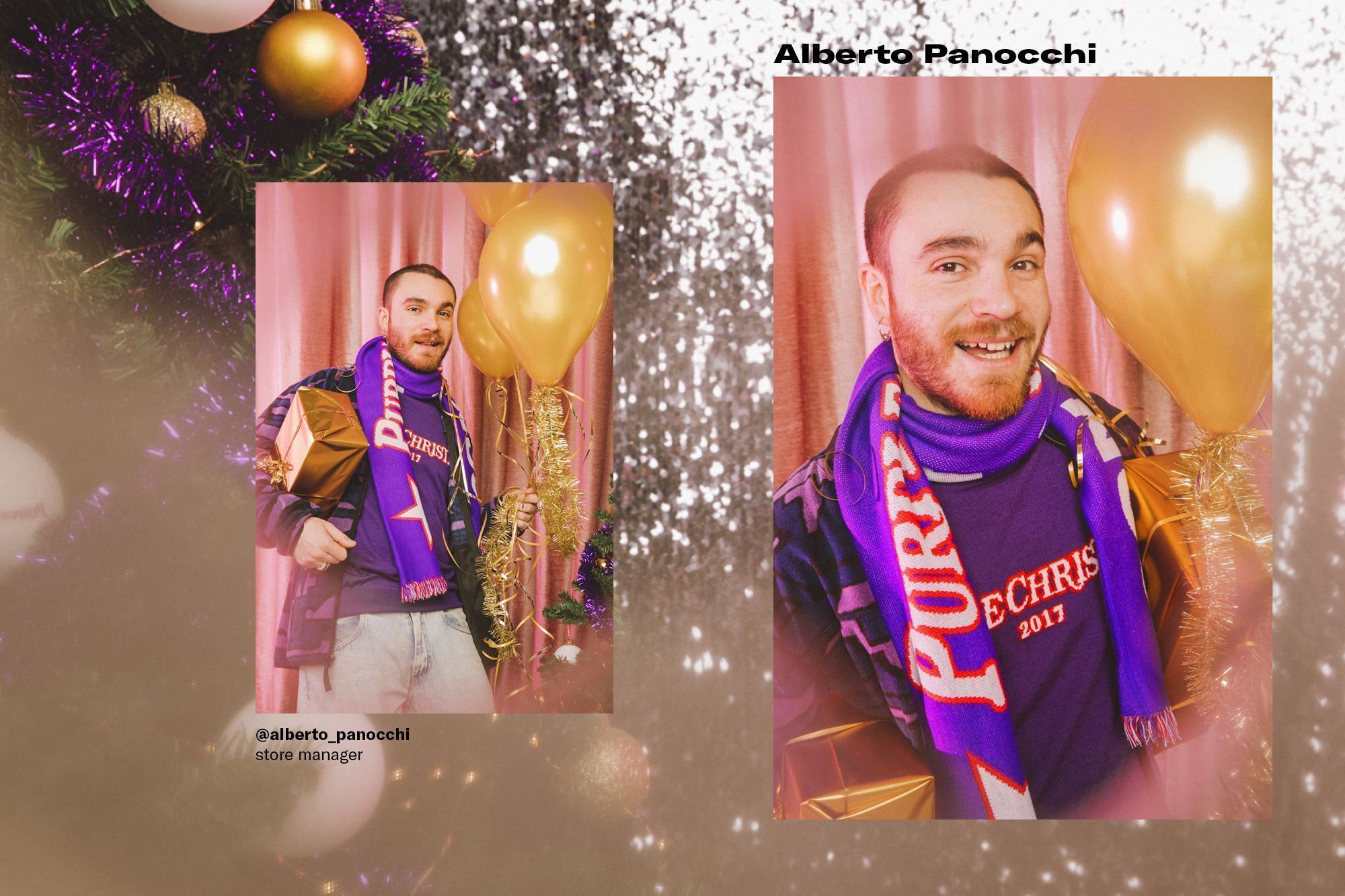 Sharing, friendship, and love. And this year is painted purple.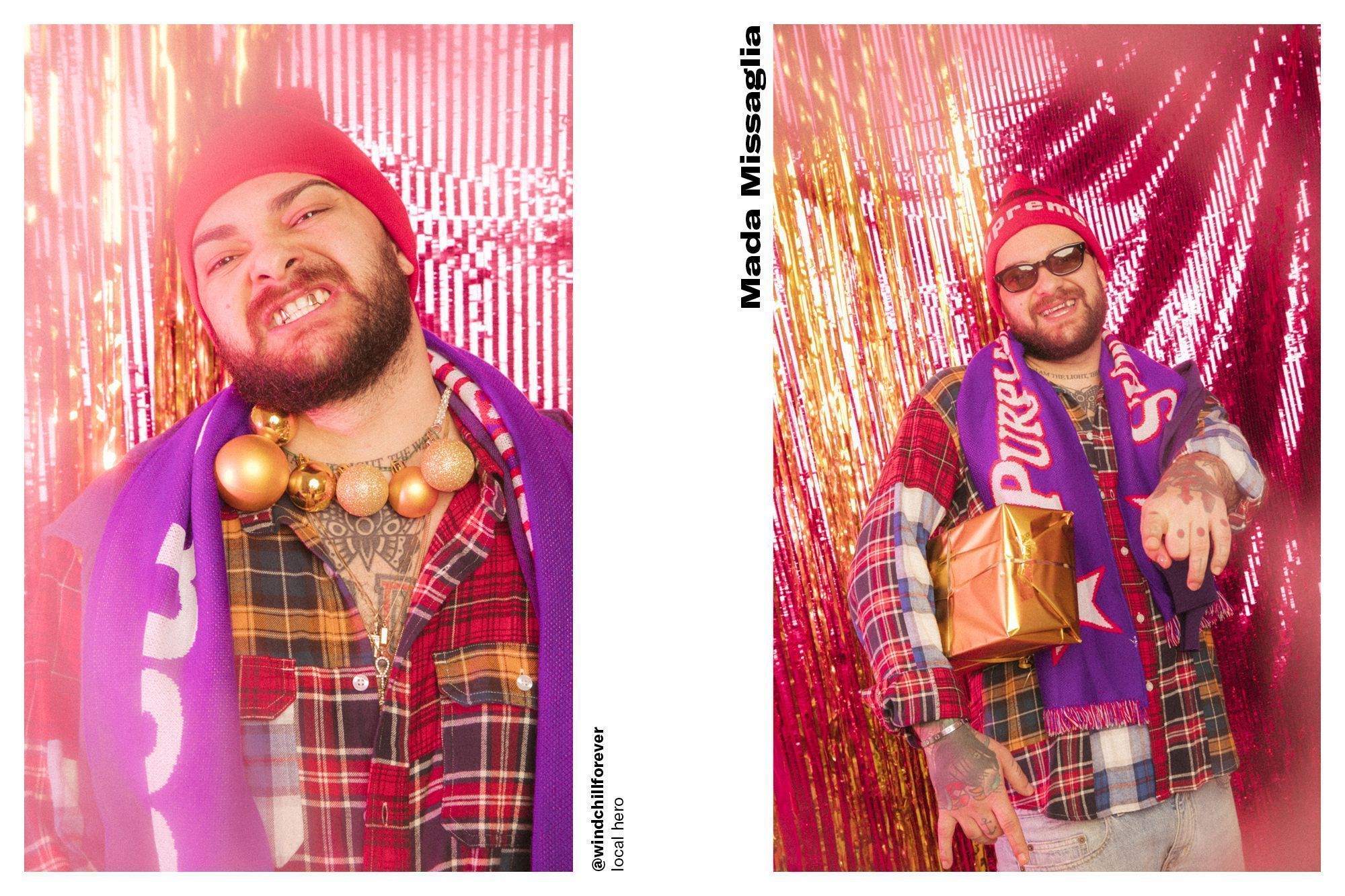 Christmas is a day like any other,
an occasion to be together.
CREDITS
Fam: Filippo Agostinelli, Francesco Di Cecca, Domenico Formichetti, Ilaria Grande, Mada Missaglia, Alberto Panocchi, Valeria Semushina, Silvia Vinci
Photographer: Vincenzo Schioppa
Assistent Photographer: Giada Tinelli
Styling: Valeria Semushina 
Art Direction & Production: nss factory