READ IN: Español
nss Metrostars is the latest nss project born with the aim of celebrating the football jersey as a true fashion item, and will be released exclusively on StockX on April 29.
The jersey takes inspiration from New York Metrostars aesthetics, mixing New York touch and feel with Naples' soul. The two cities are strongly connected not only by their names, but also by San Gennaro: the saint Naples' protector, and celebrated by a huge parade in the city on September 19th when his infamous miracle happened. Outside Naples, New York -and in particular Mulberry Street- also hosts huge celebrations in his honour.
San Gennaro references can be found all over the jersey; in the chest -that received a huge twist from the original one- where the yellow hat of the saint stands out; and also in the number 19 placed on the bottom of the shirt. The colors of the jersey which match the original versions, brings to mind San Gennaro's blood. The jersey is also enriched with an all over pattern of an apple as an homage to 'the city that never sleeps'.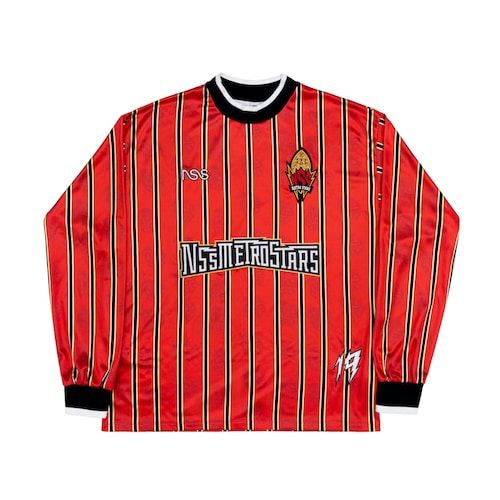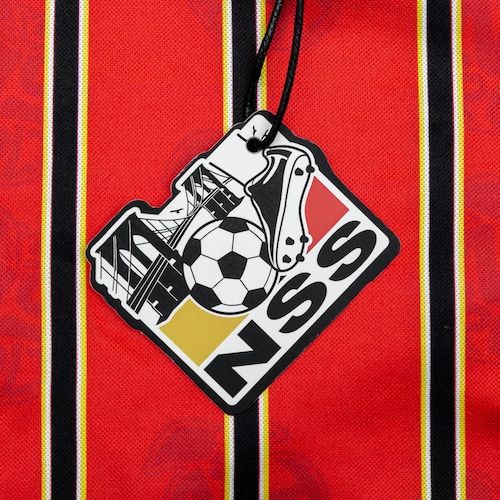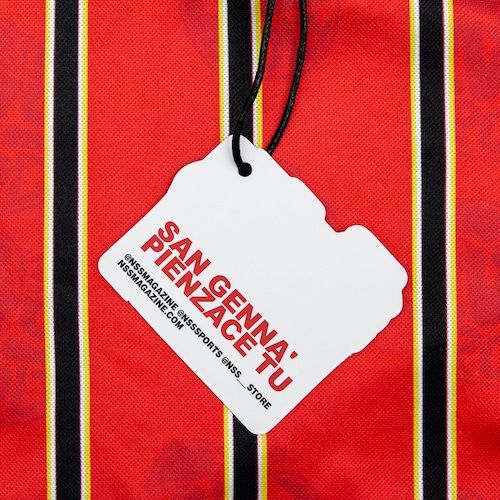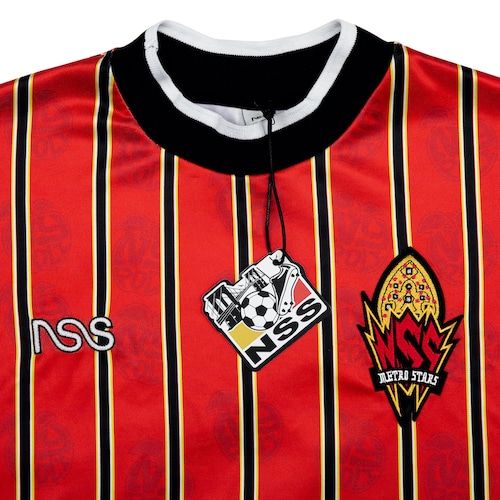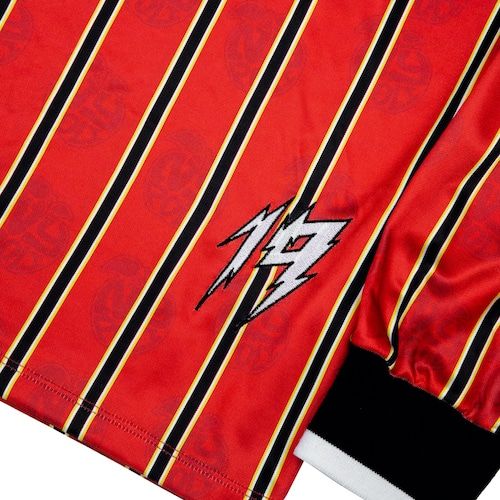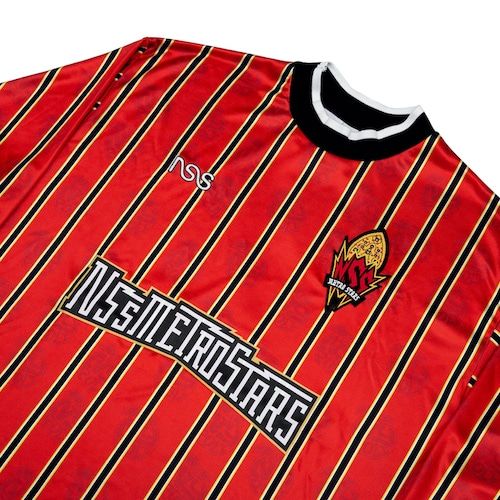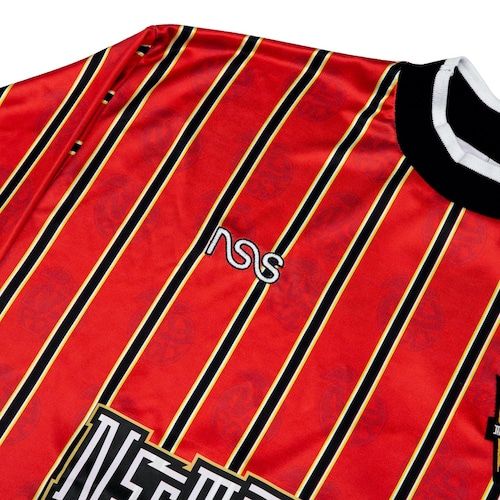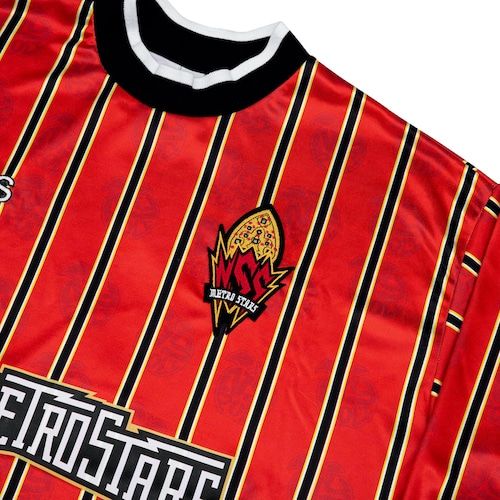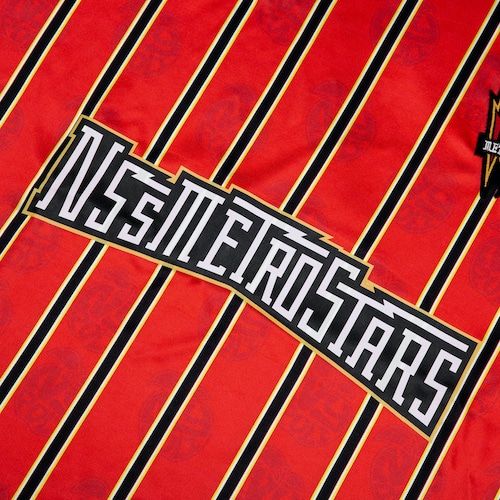 Pizza as a link between the two cities
Apart from San Gennaro, what is the best way to further strengthen the bridge between the two cities? Pizza, of course. As a shared symbol and passion between both cities; nss Metrostars jerseys will be packaged in a specially created pizza box, customized with vintage MLS references.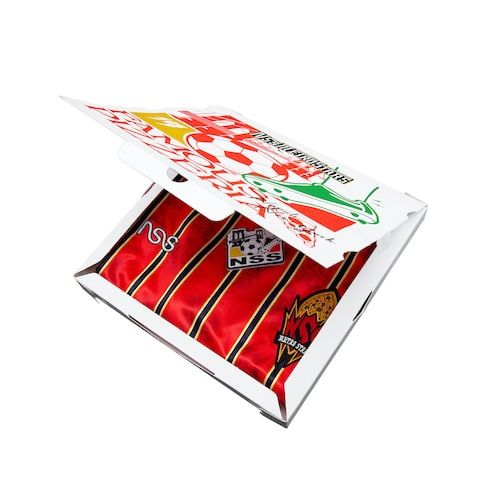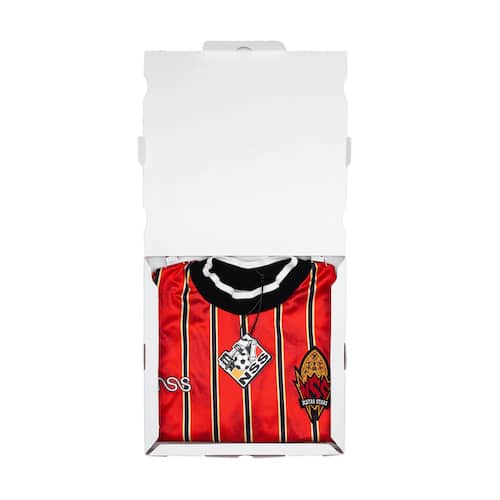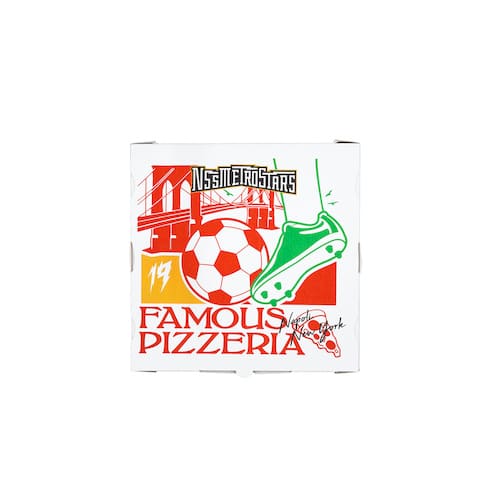 The project is supported by two editorials which tell the story behind the link between the two cities; in New York, Daniele Paudice is the neapolitan who landed in New York City, among Soprano's references, a new kind of pizza and San Gennaro devotion; andin Naples, J Lord is the young guy grown up in east coast rap culture, but absorbed in Neapolitan tradition and love.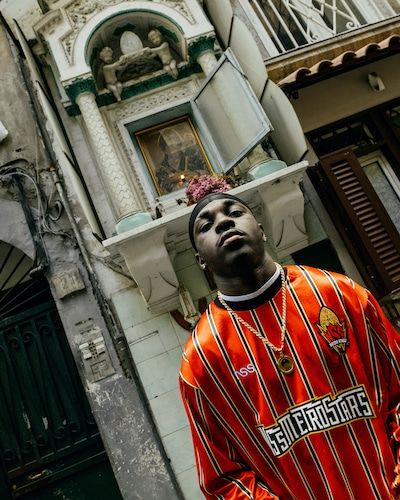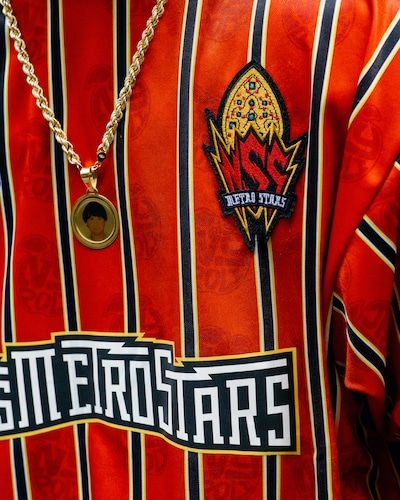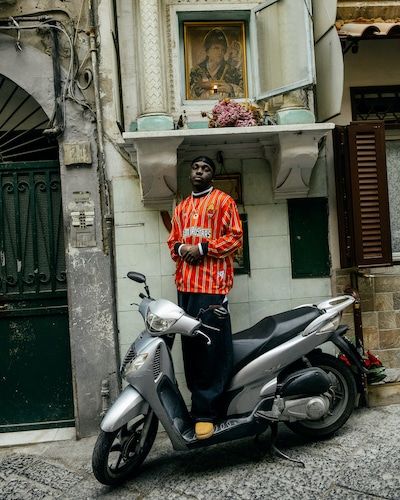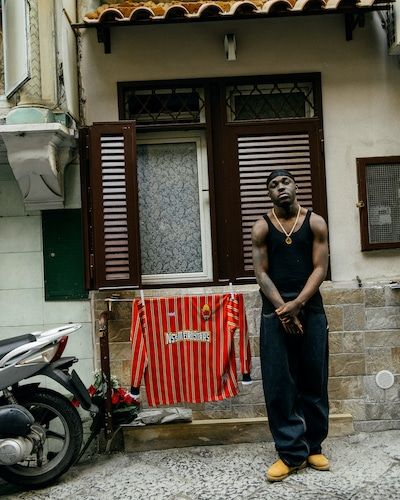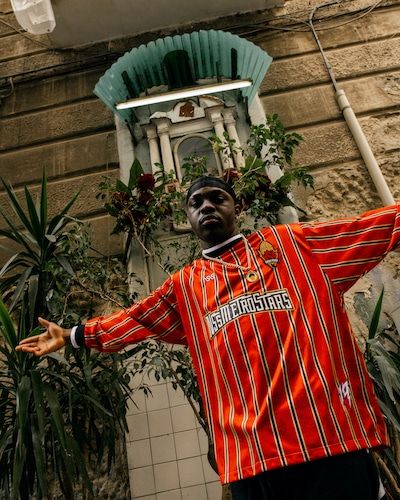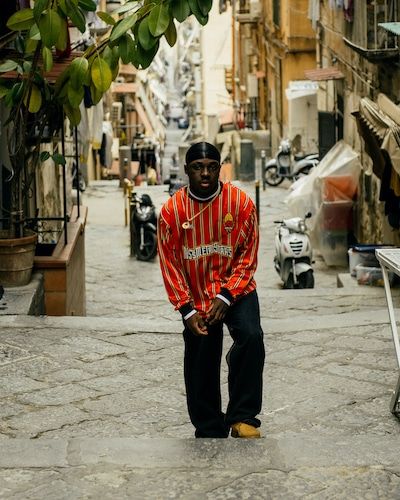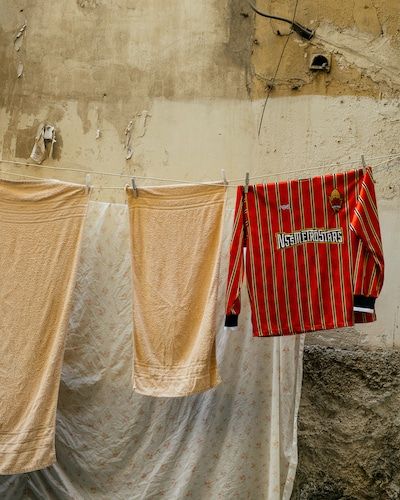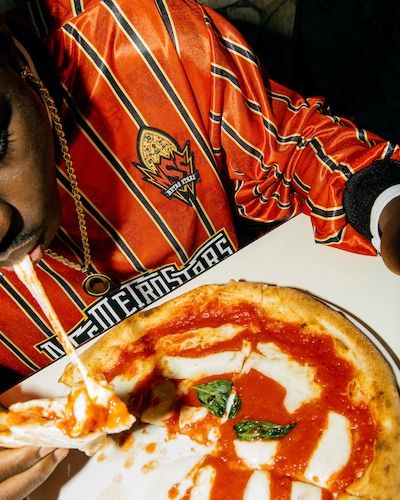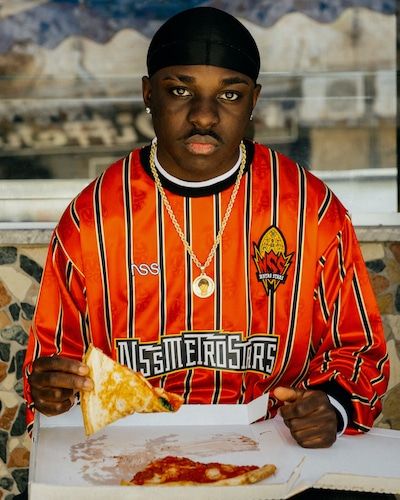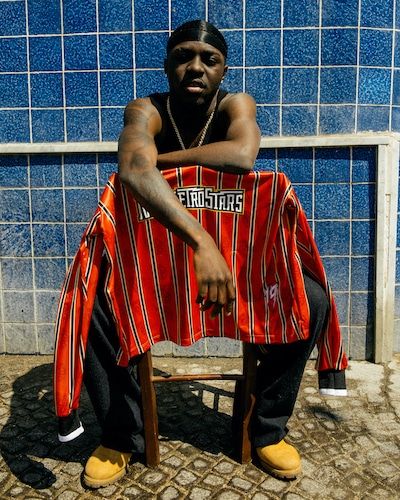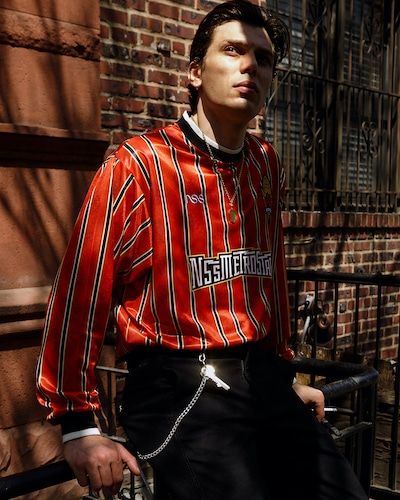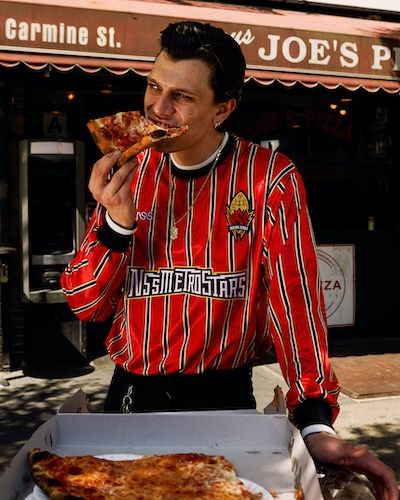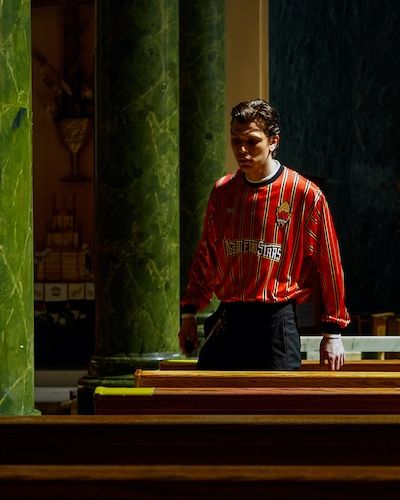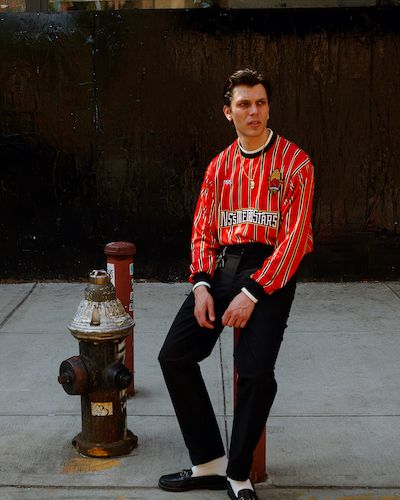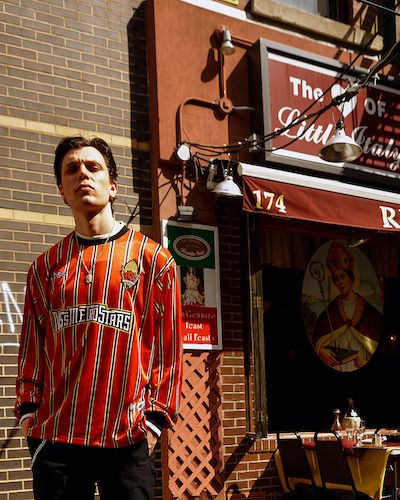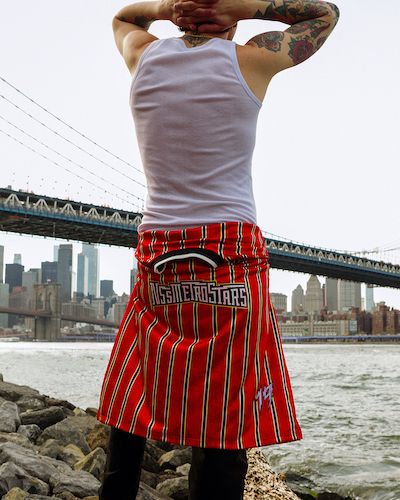 As Naples was the inspiration for this jersey, nss wanted to give something back to the city. Together with Vincenzo Capuano and Tabita Onlus, it was able to deliver 50 pizzas to Neapolitan clochard offering them a hot meal and a sign of hope.
The nss Metrostars jersey is available now exclusively on StockX. You can buy it here. For more fashion releases, visit our website.