READ IN: Español
The famous red zip tie on most Off-White™ garments is now officially Off-White™. After almost four years of battle with the US Patent and Trademark Office, the news is confirmed.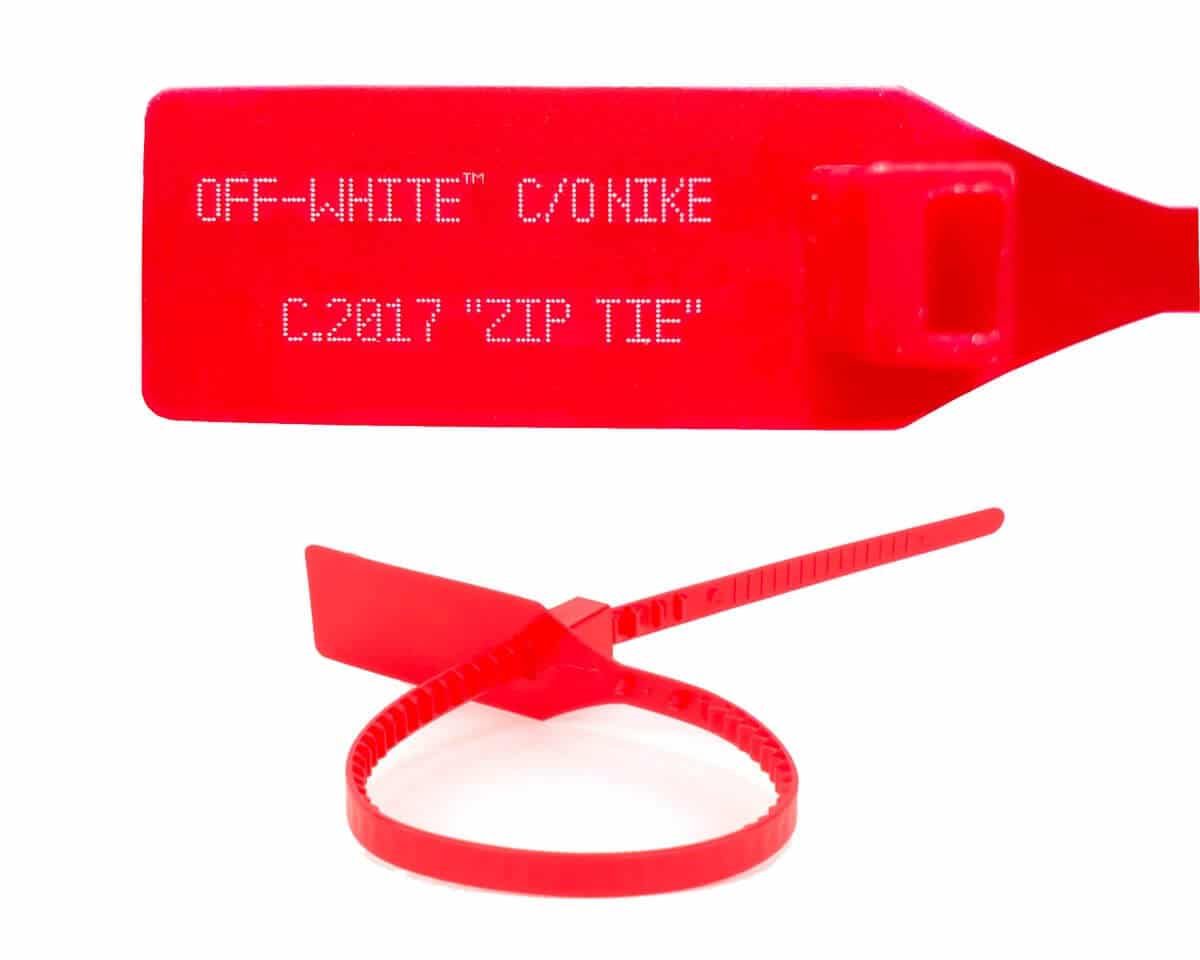 Off-White™ started using the red label in 2016 to differentiate and elevate its products. It was in July of that same year that it filed its first trademark application, which was denied in 2018. The rejection was justified by examining attorney Linda M. Estrada on the grounds that these labels and zips are utility goods and that "functional subject matter cannot be protected as a trademark." In addition, the distinctive red colour was also qualified as "not inherently distinctive".
A year later, in 2019, it came to light that the brand founded by Virgil Abloh again failed in a new legal attempt, failing to provide a sufficiently clear description of the brand or proof that consumers associated this element with the brand.
A third attempt was made in 2020, where Off-White™ asserted that such zips are not strictly functional as "they are neither absolutely necessary nor indispensable to the purpose of its products. The examining attorney has provided no other fashion brand uses, or has ever used, a red zip label in this way".
The application was finally approved this week. It is one more tool of the brand to fight against imitators, of which there are many.