READ IN: Español
A runway with yellow and black squares hosted Virgil Abloh's new FASHION exhibition for women.  It was Off White time, and as expected, he has consolidated his feminine offer as one of his best assets.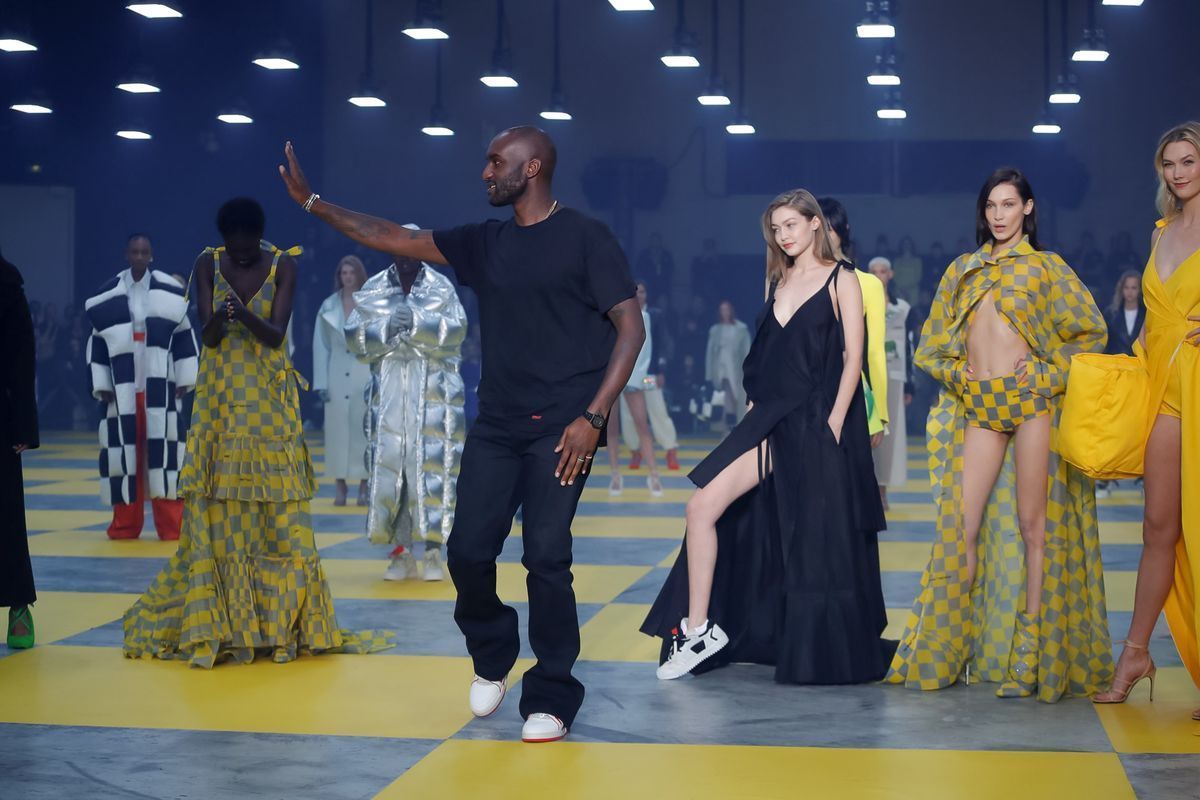 The checkers or chess have been present throughout the Off White proposal: from feather jackets to handbags, sweaters and even the catwalk. To them were added the pastel and fluorine colours – which from what we see is a trend that repeats in FW19 -. The silky fabrics gave drop to all the pieces where it was applied, sometimes also connected us with a slightly futuristic aesthetics.
The shoes were a reference point, the models wore sneakers, platform sandals and shoes reminiscent of cotton candy.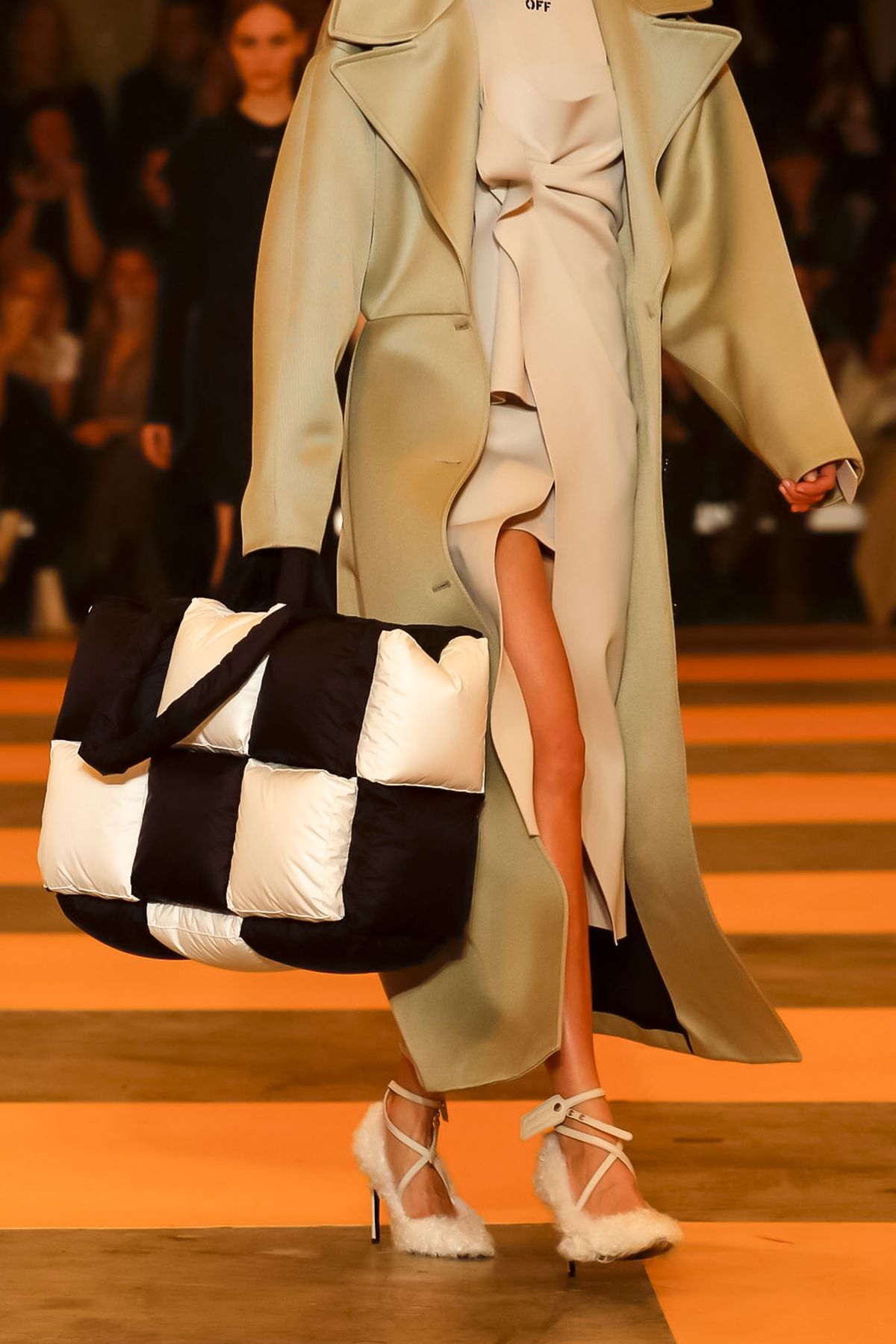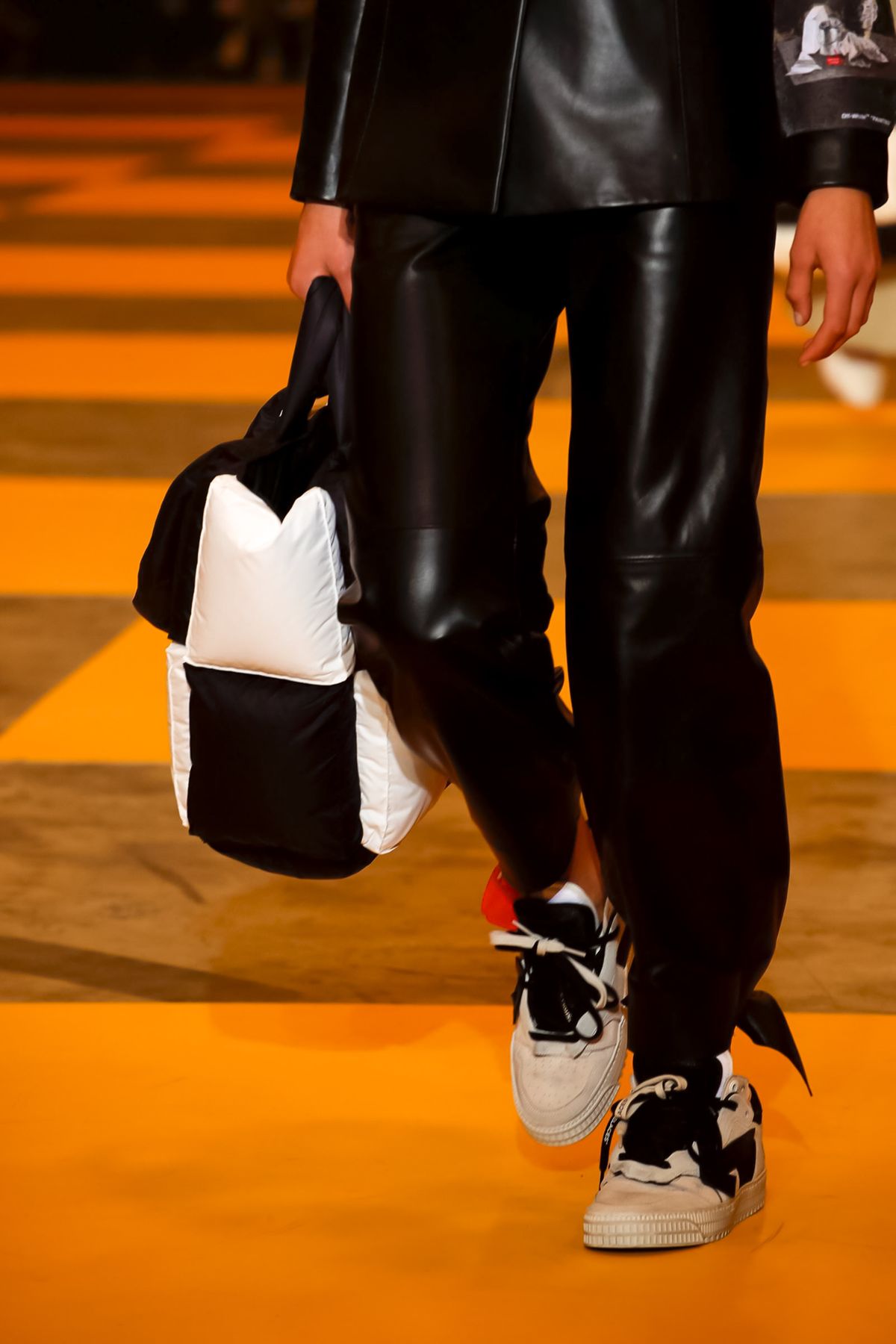 In the collection everything was maxi or double but in very few garments of the collection was street inspiration. In this aspect the trousers in two pieces / modules took the protagonism.  Metallic greys and blues were mixed with yellow, black or green; all of them decorating what Virgil has accustomed us to is his feminine fashion shows: an incredible tailoring work.
Off-White FW19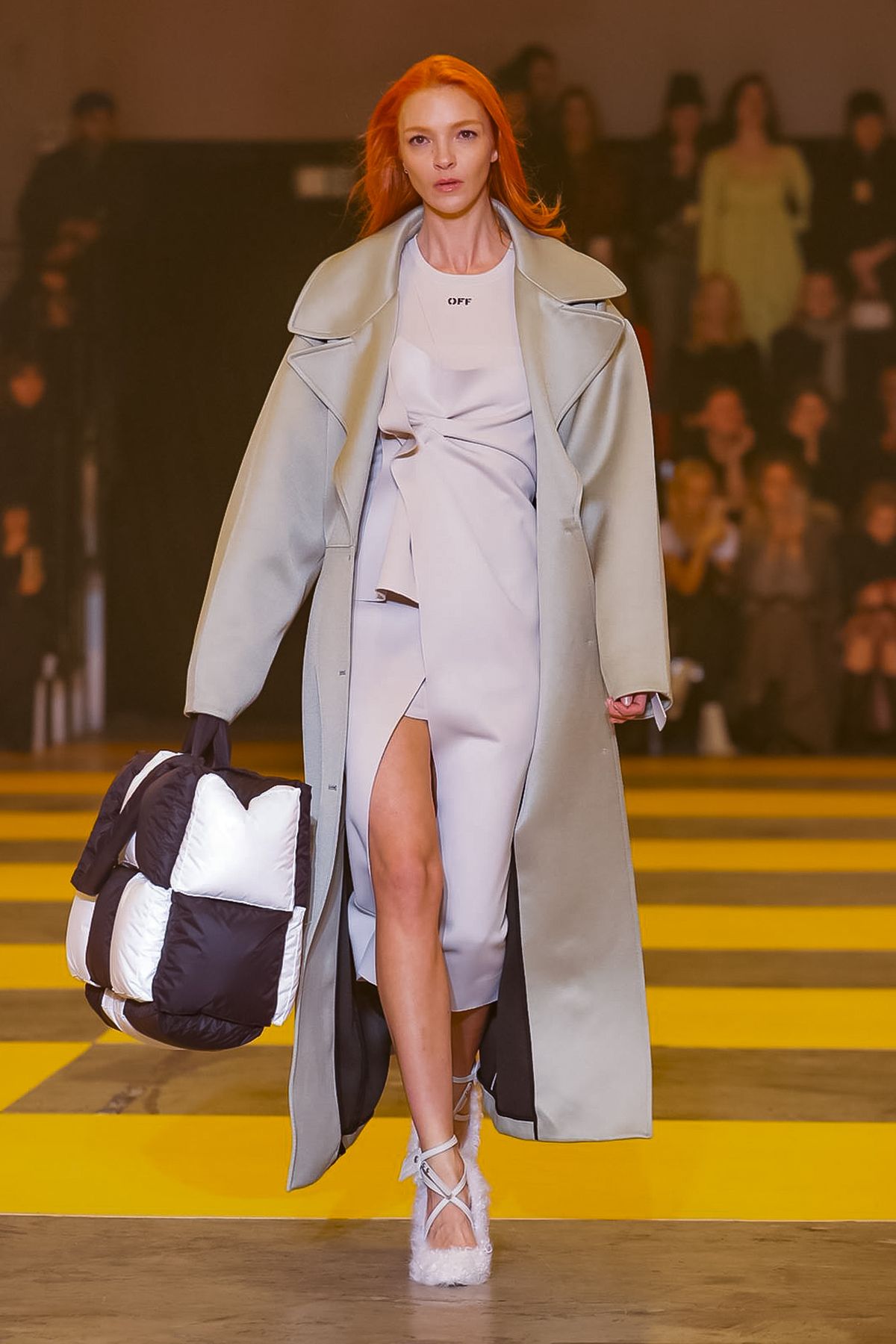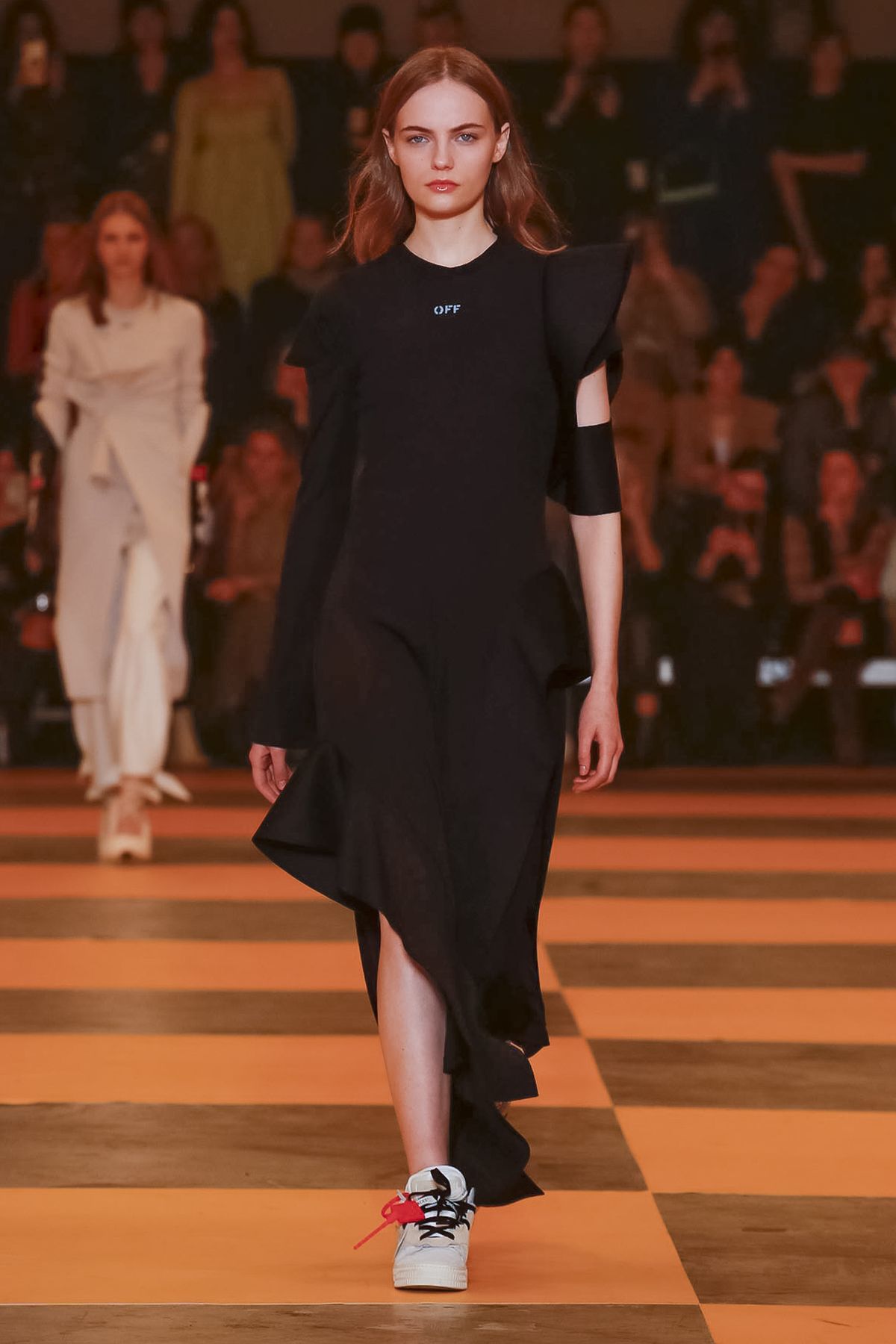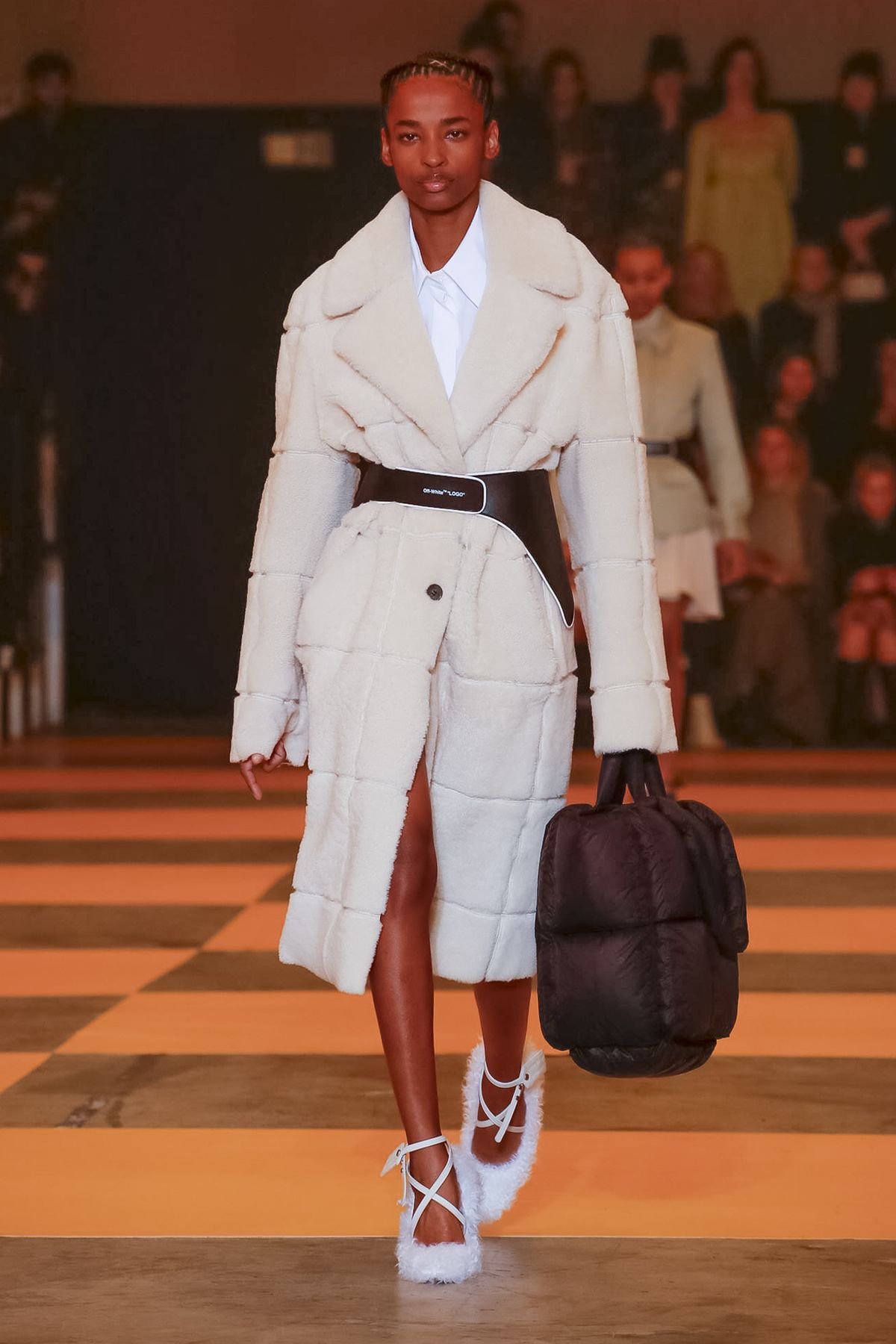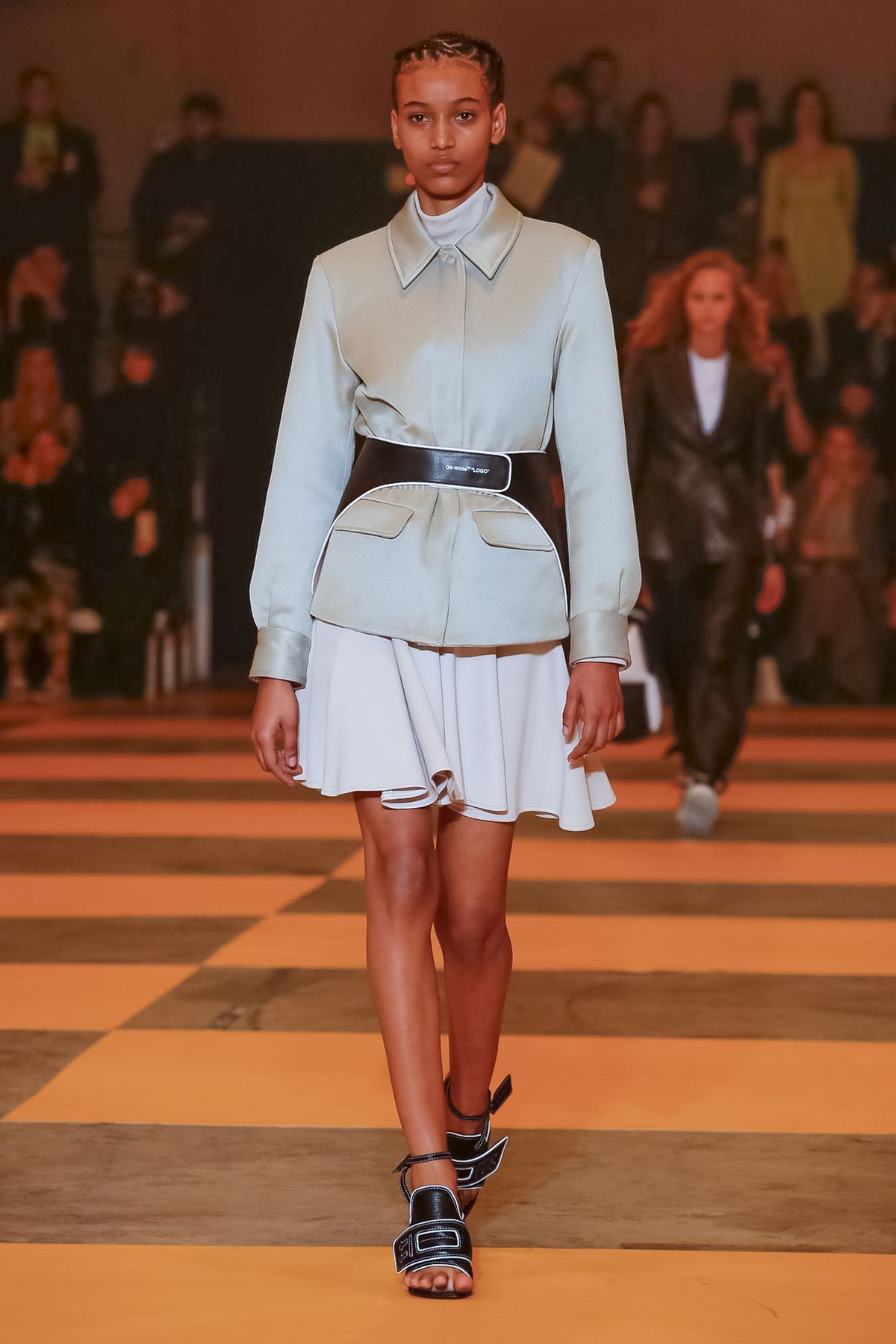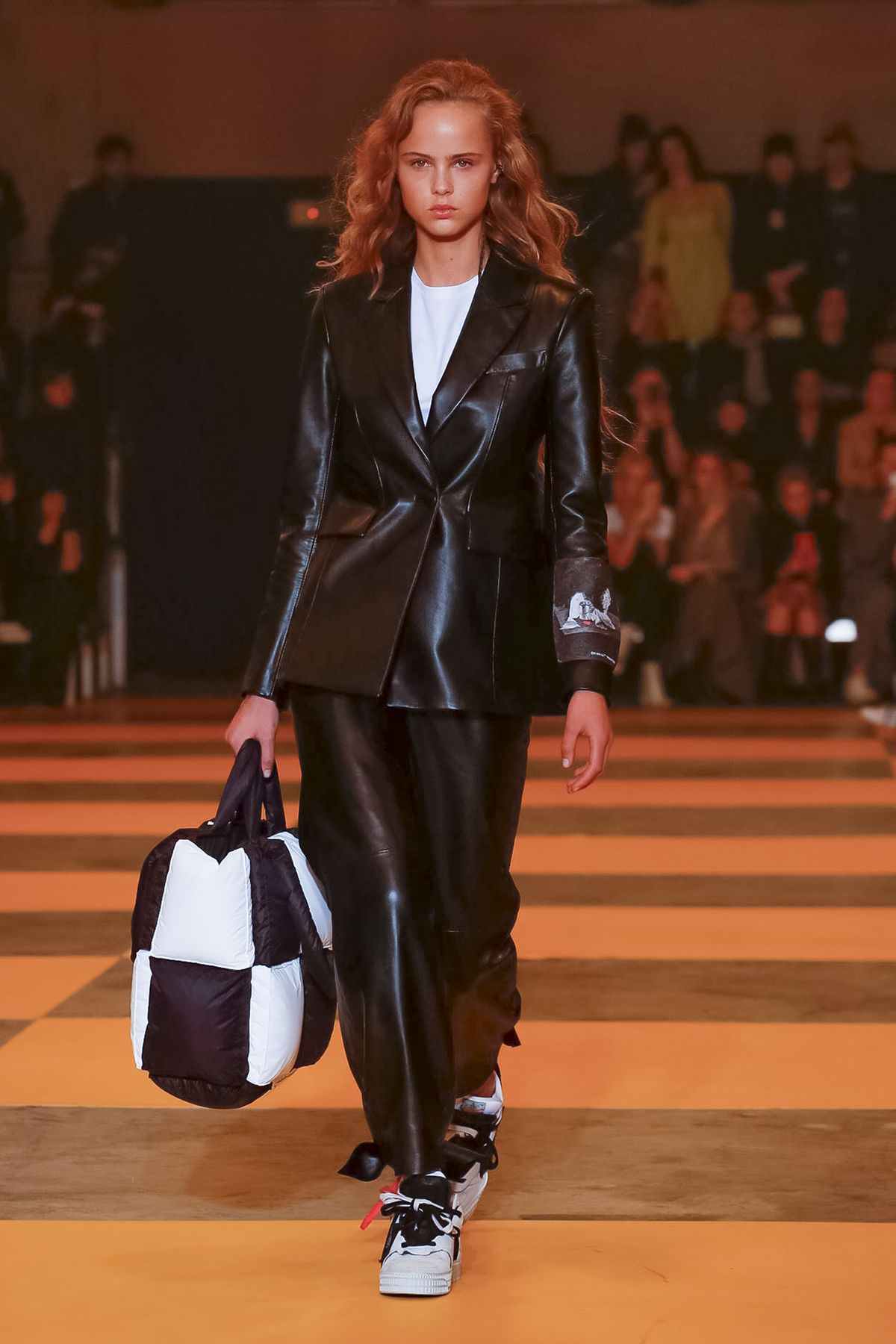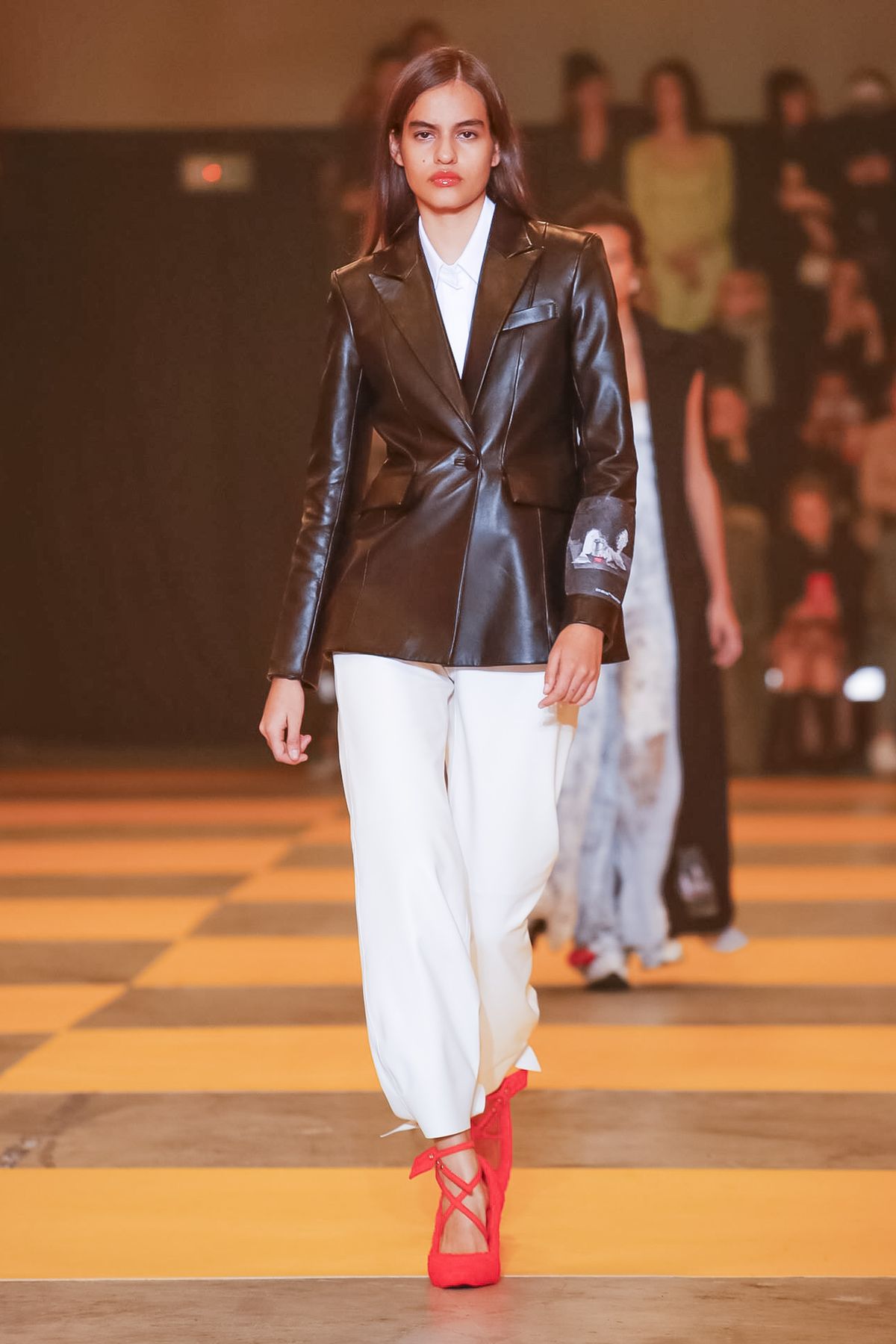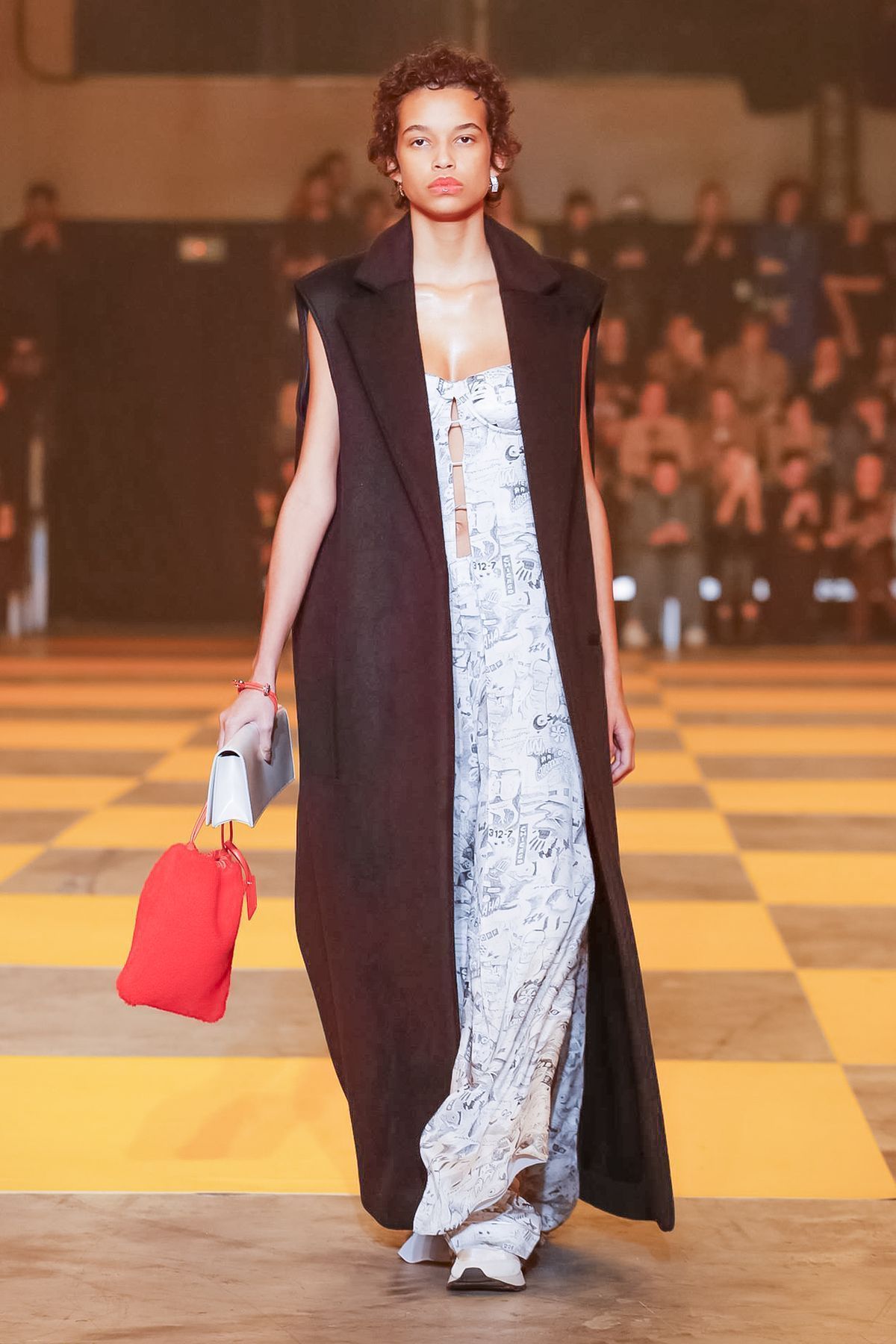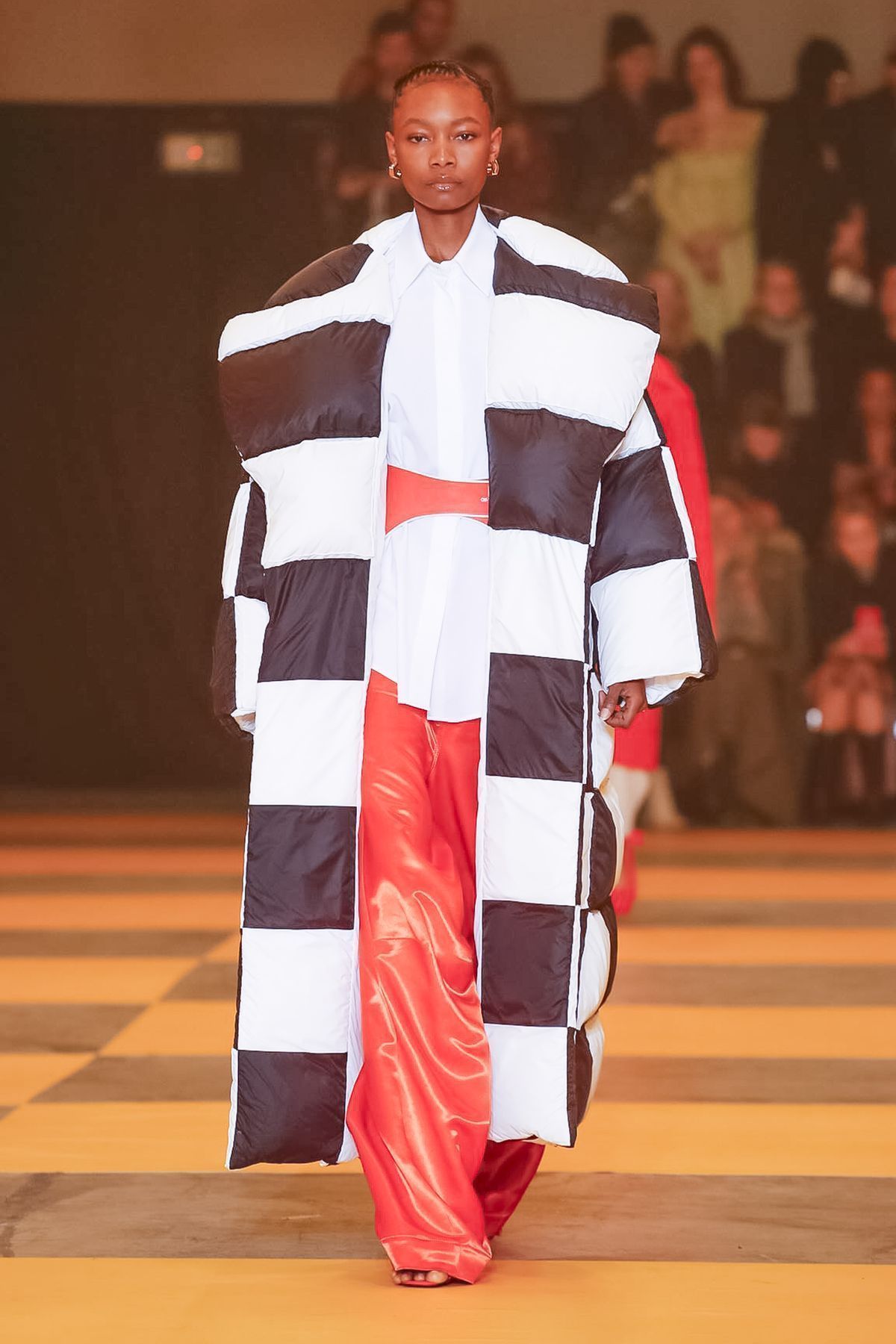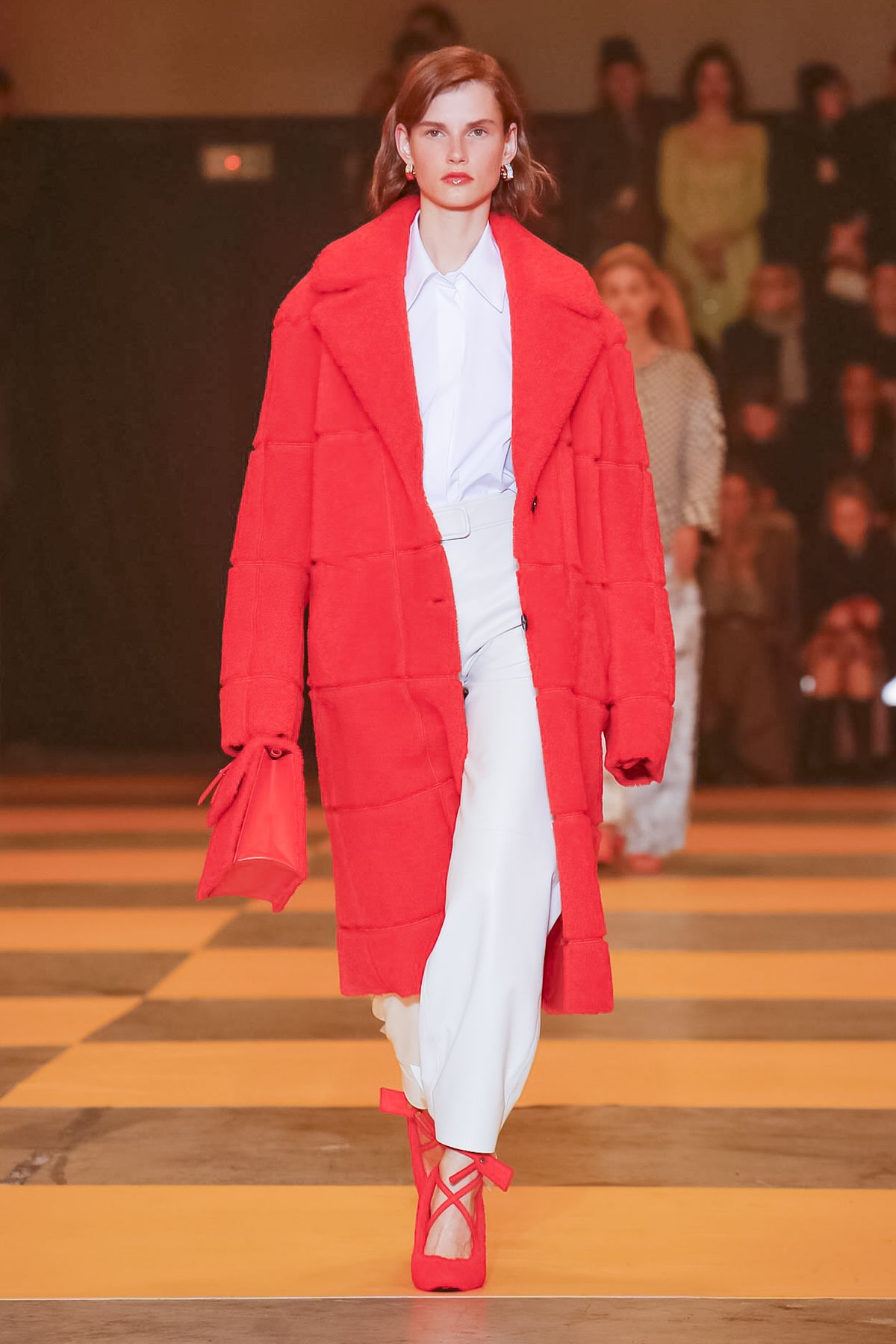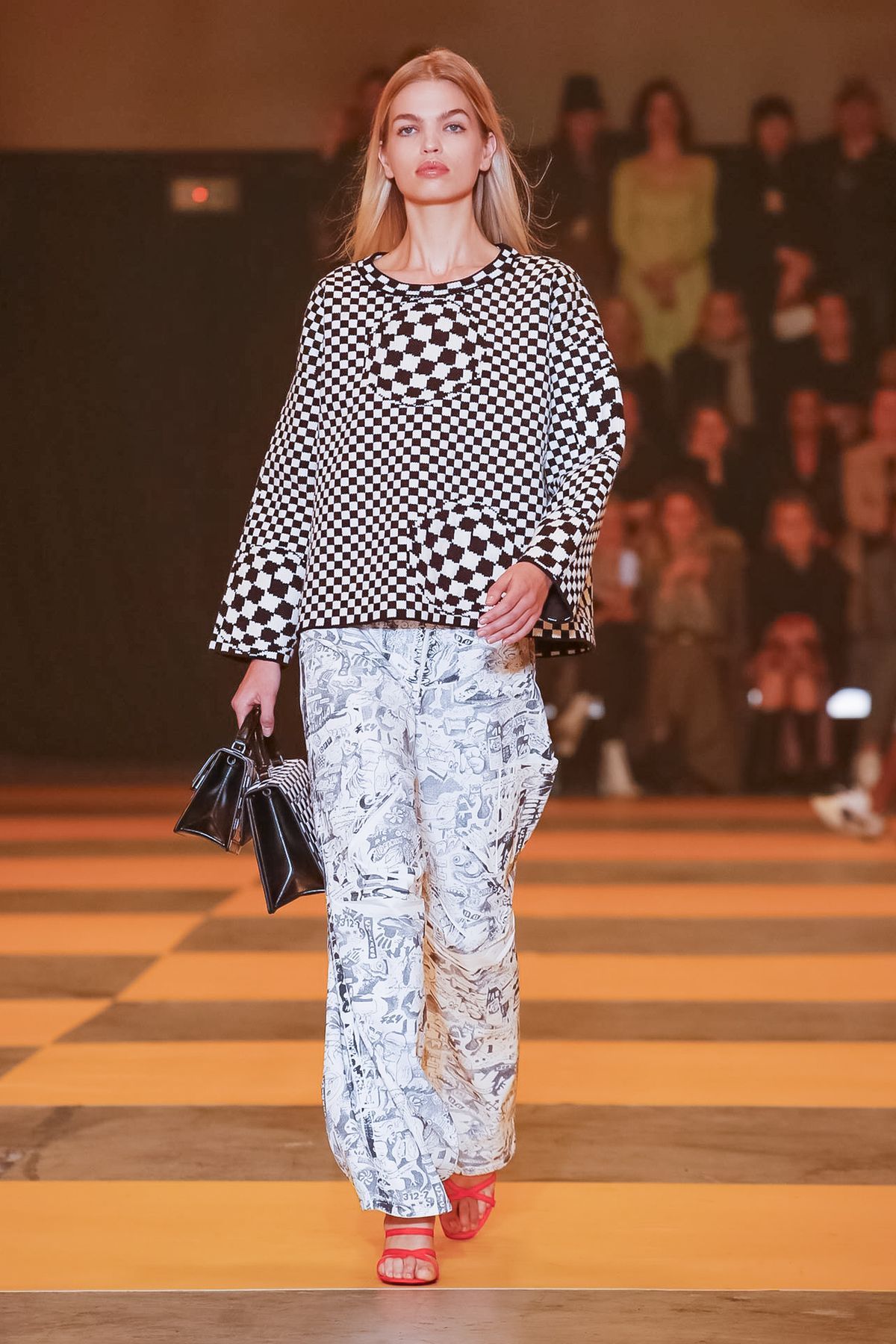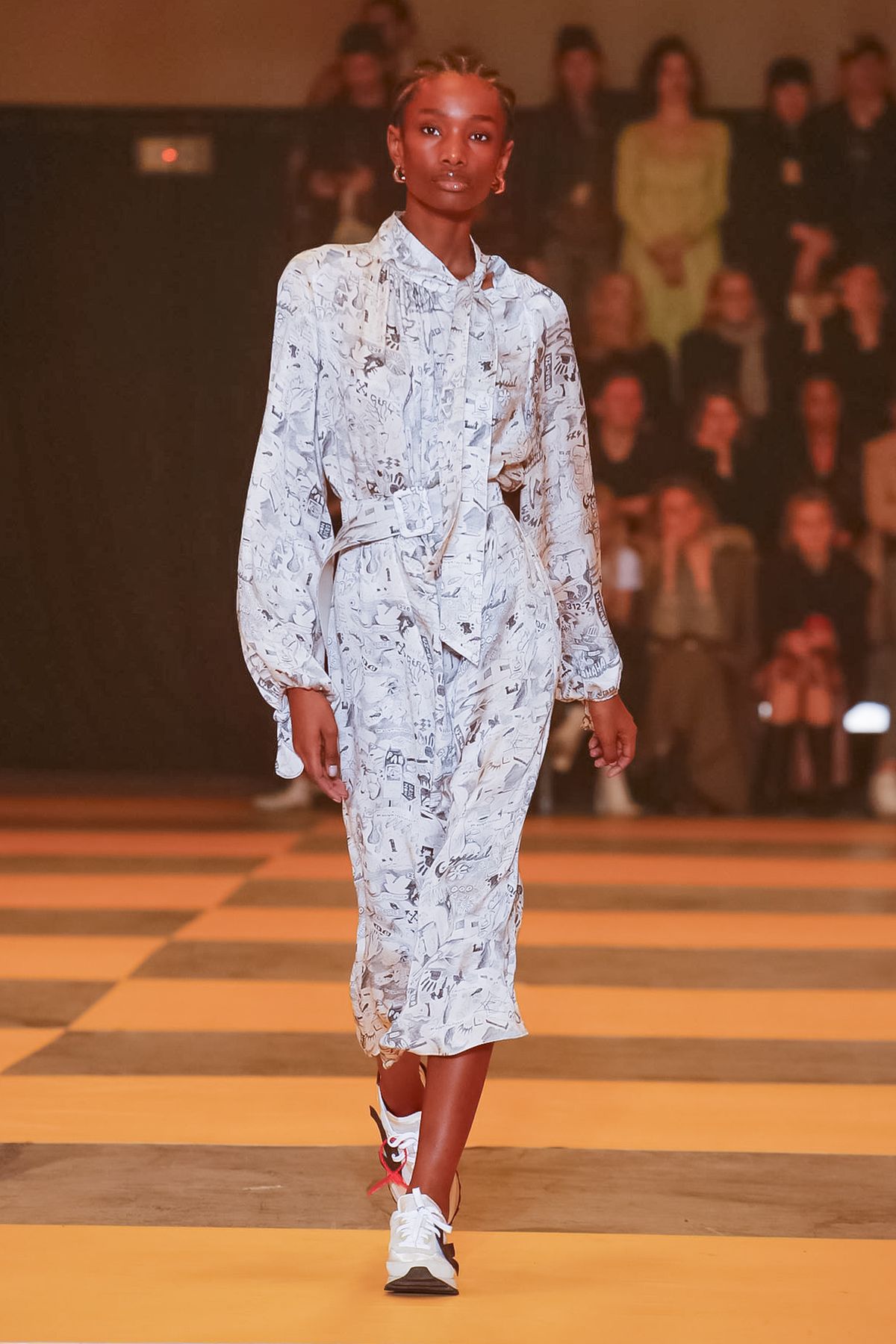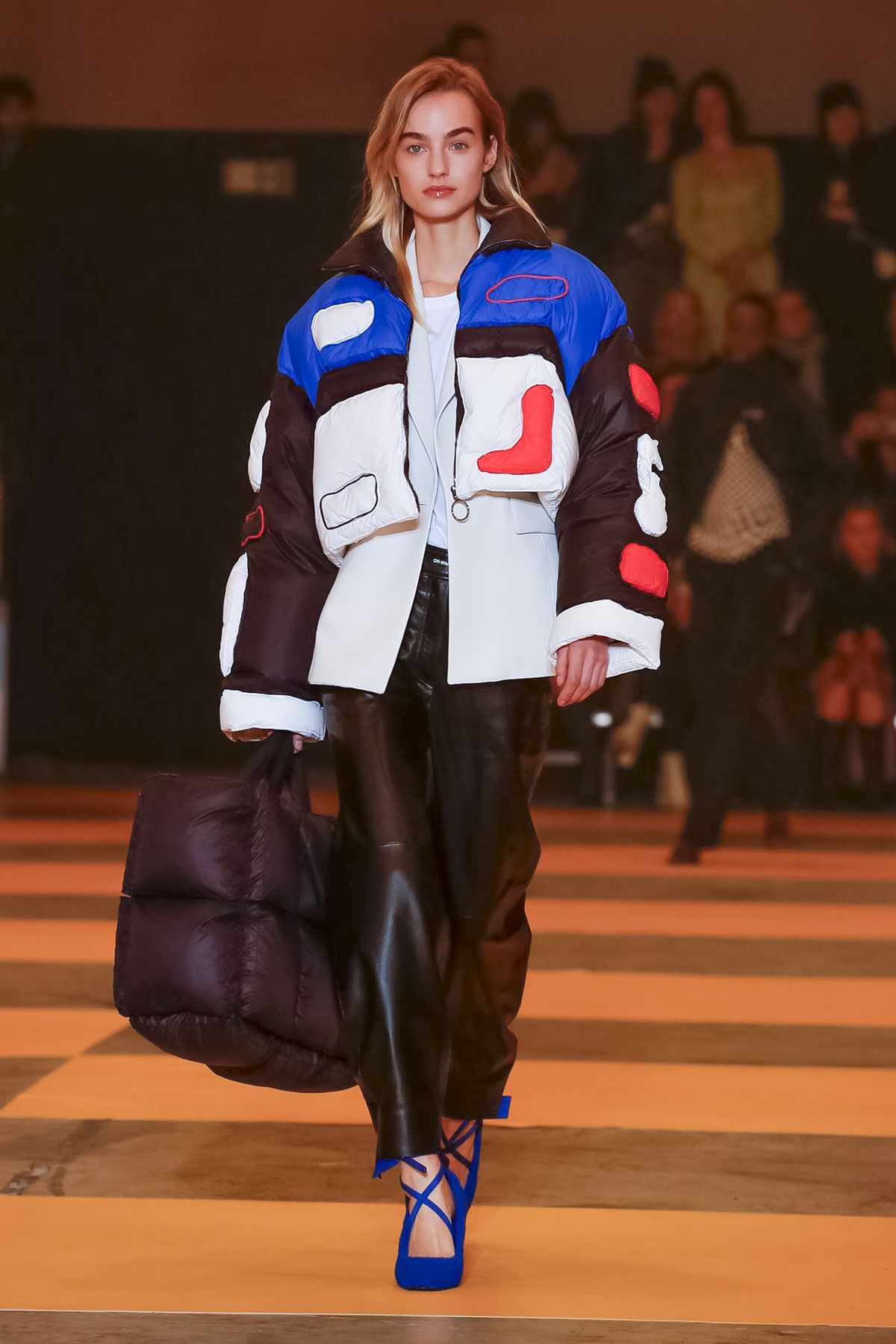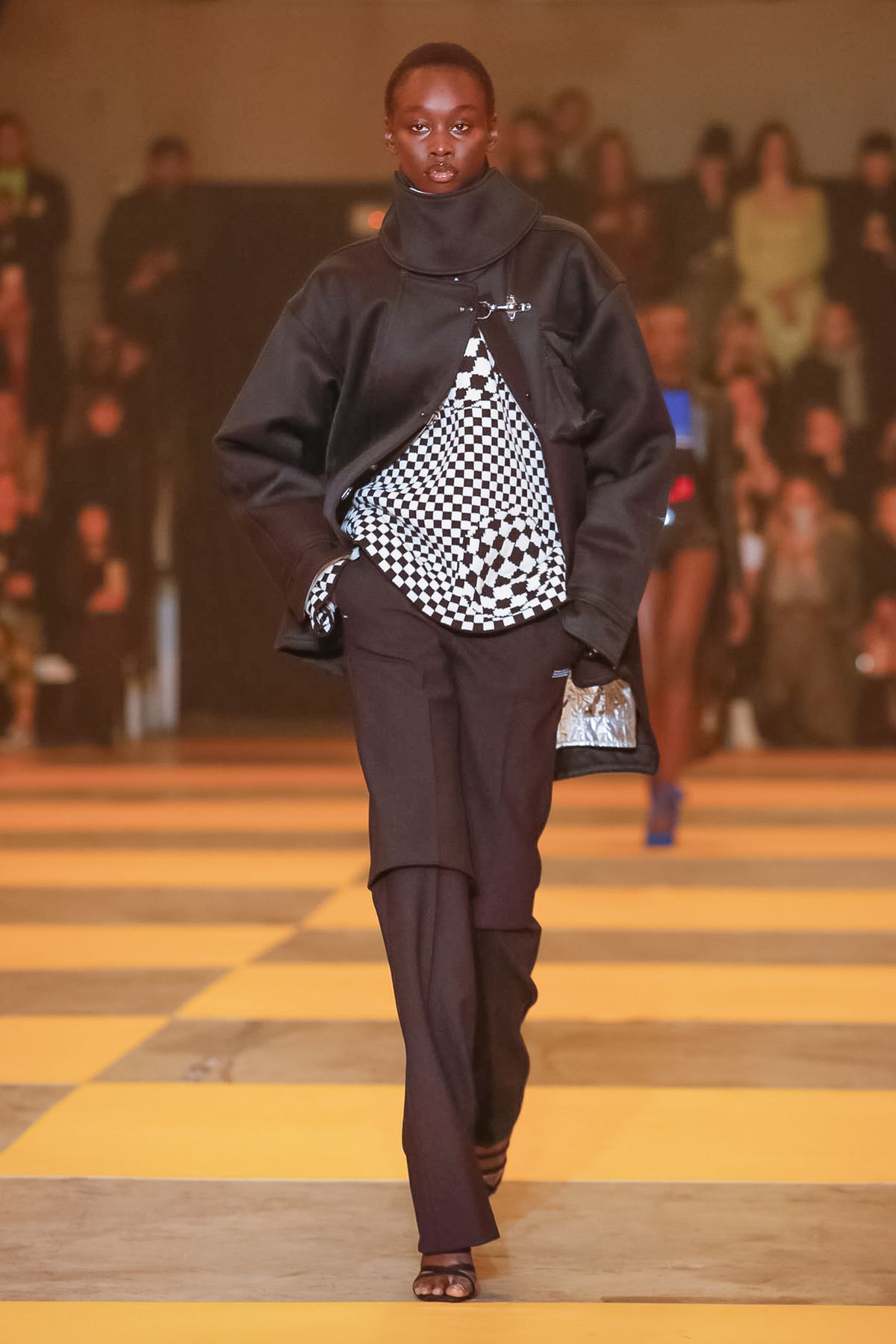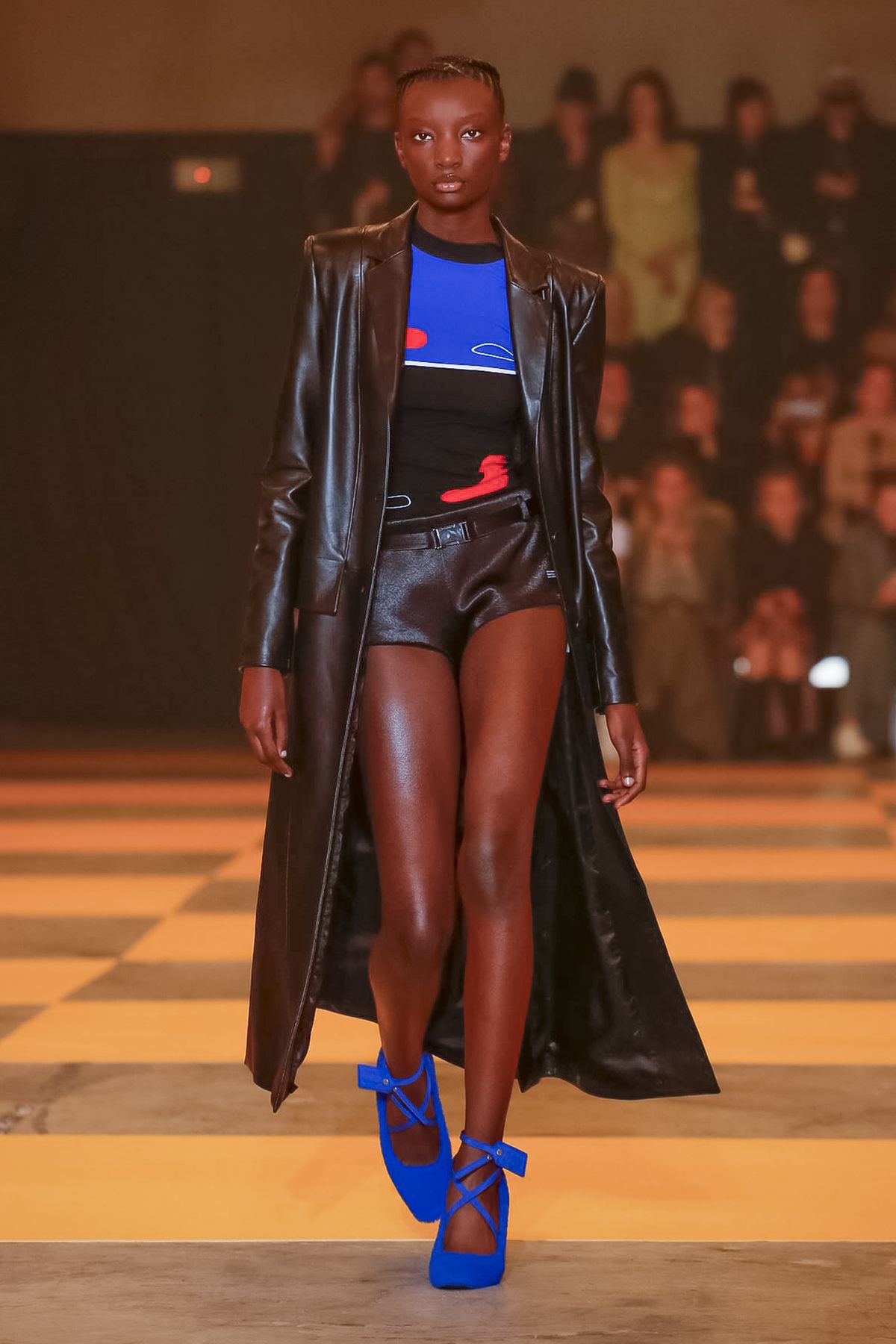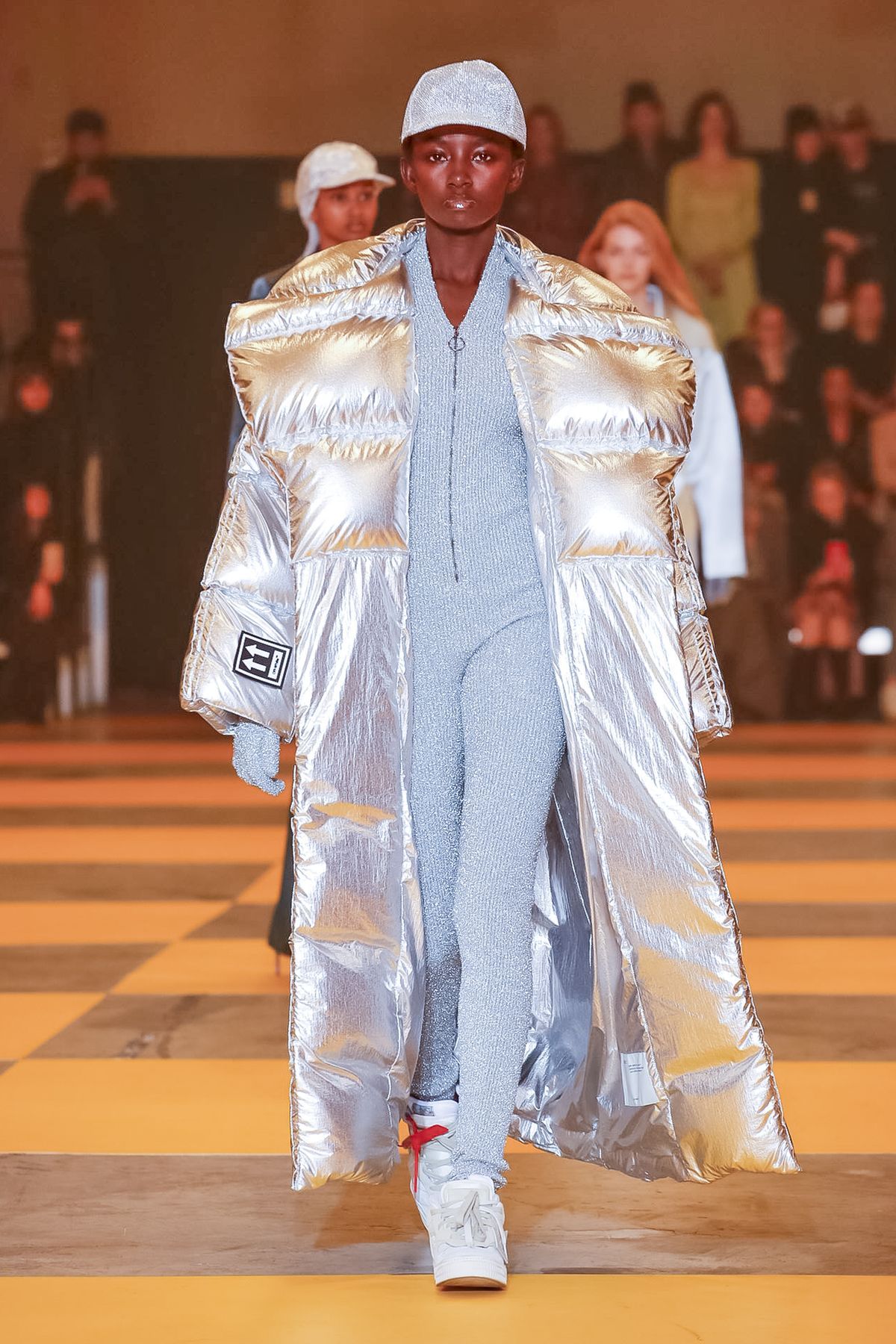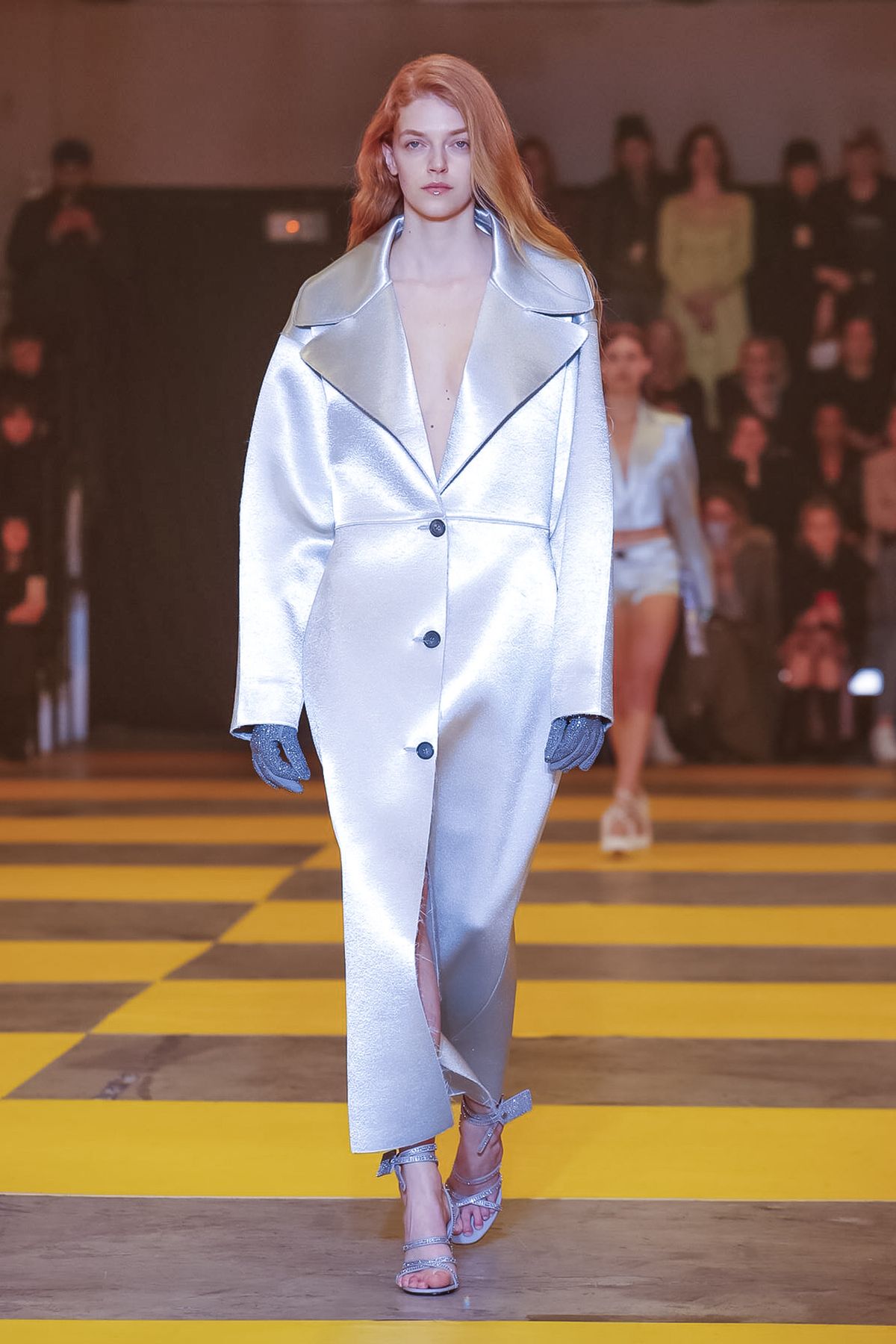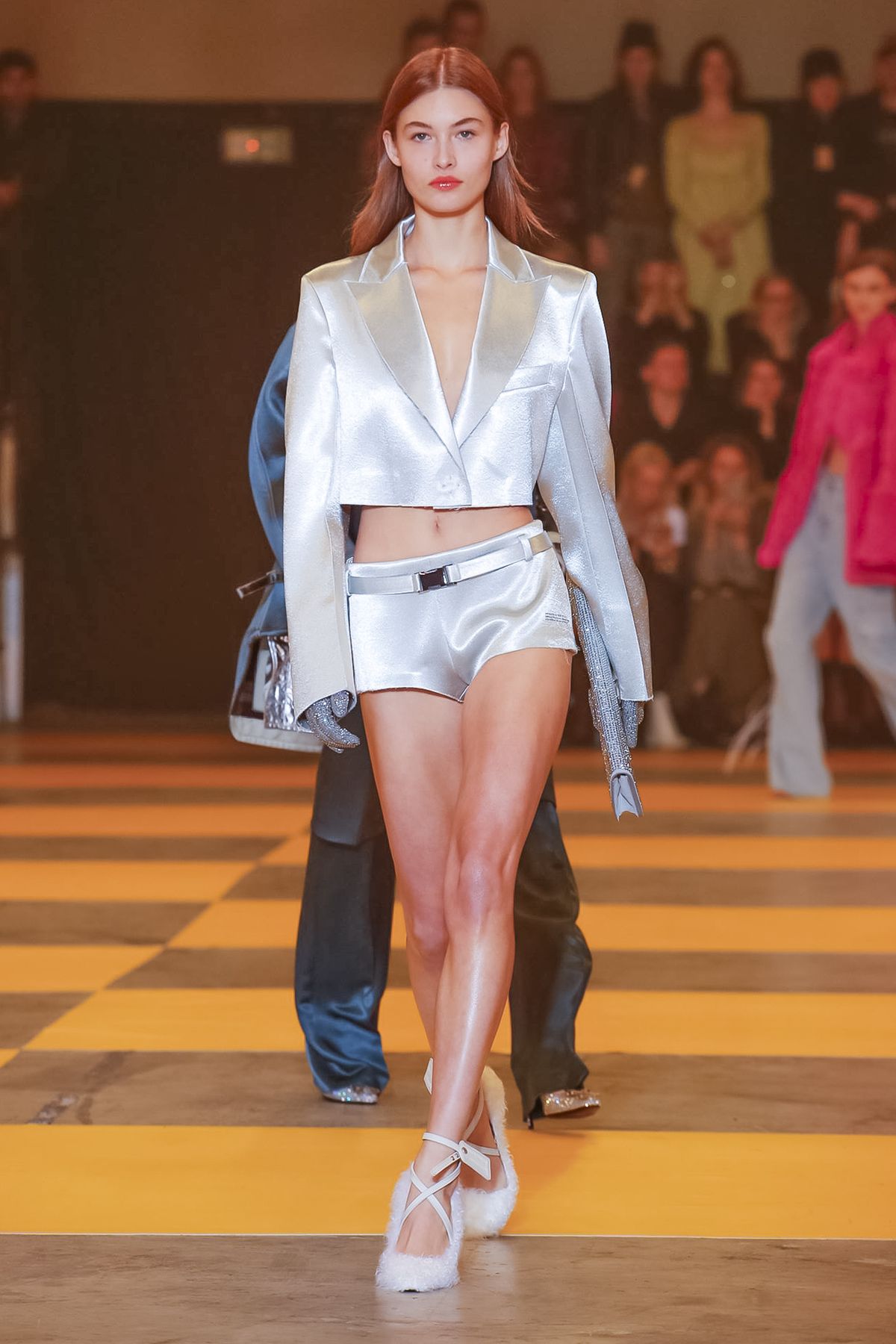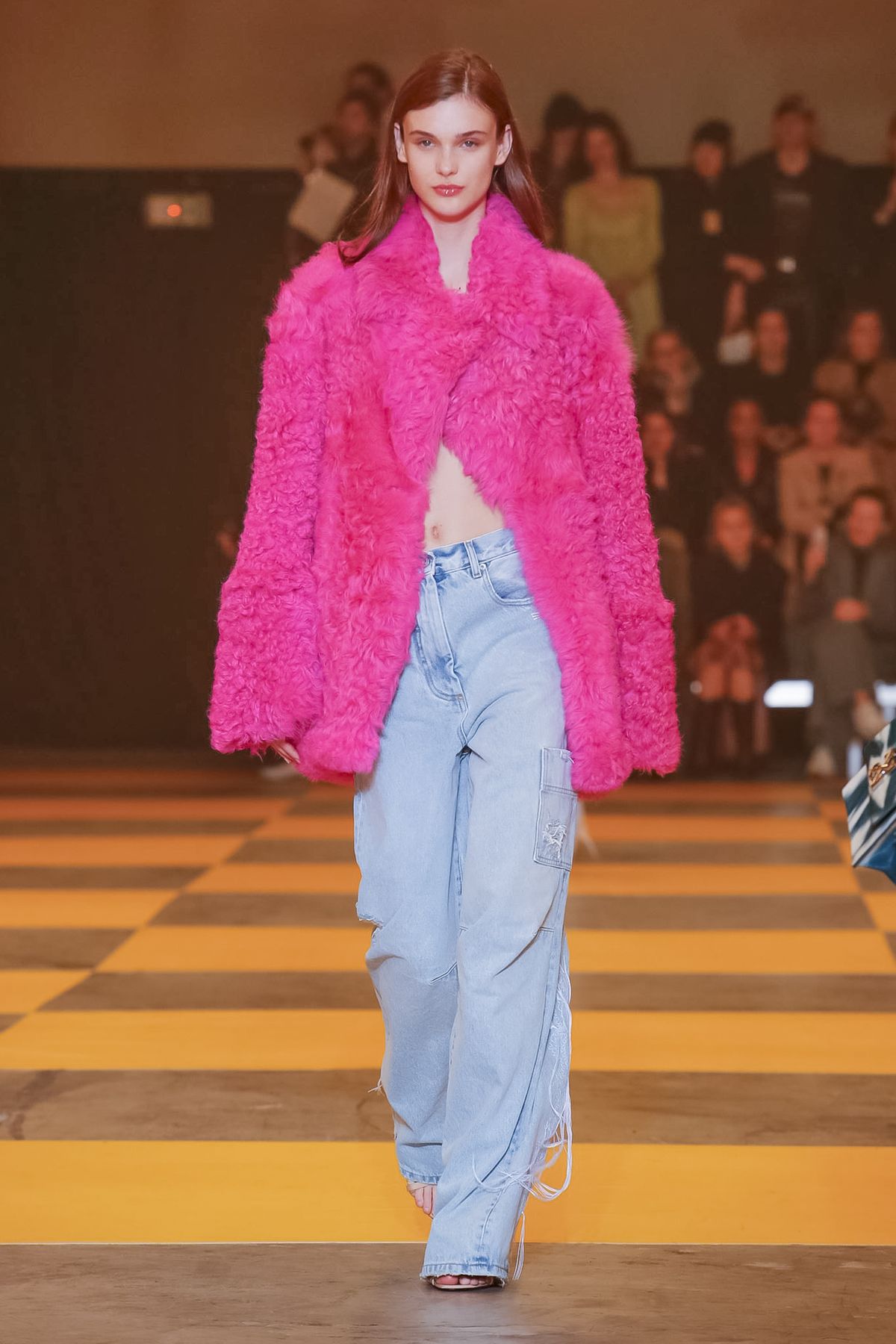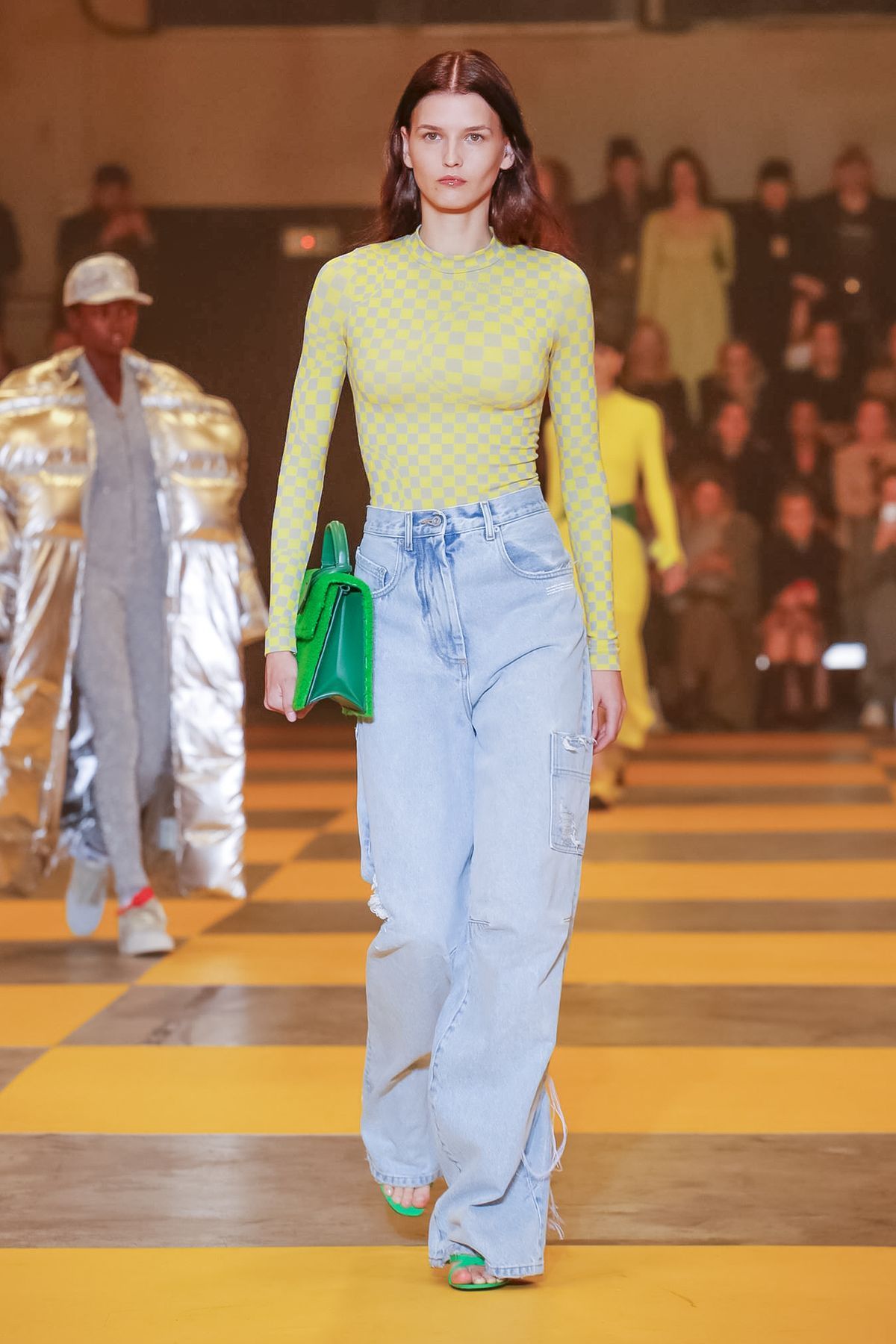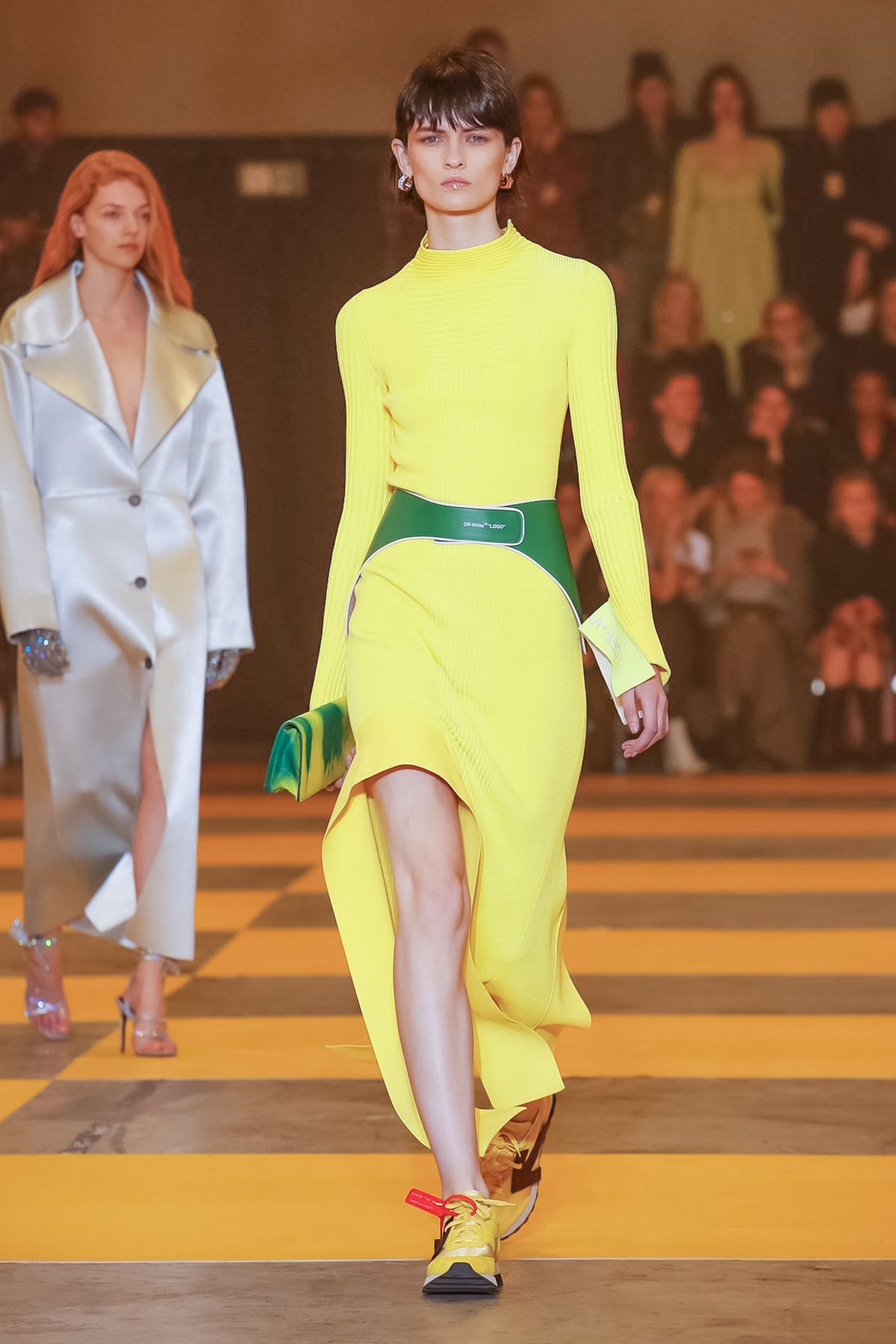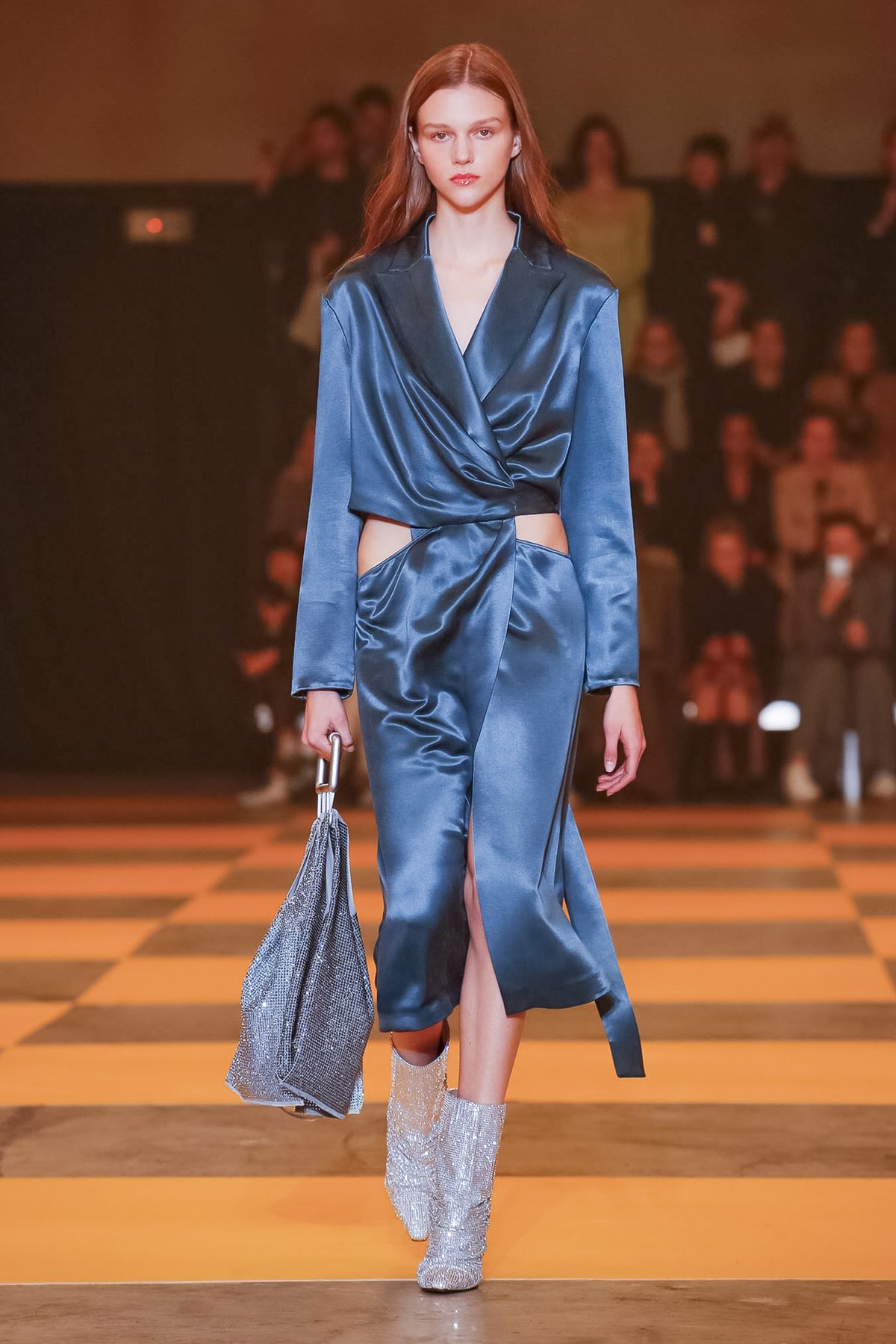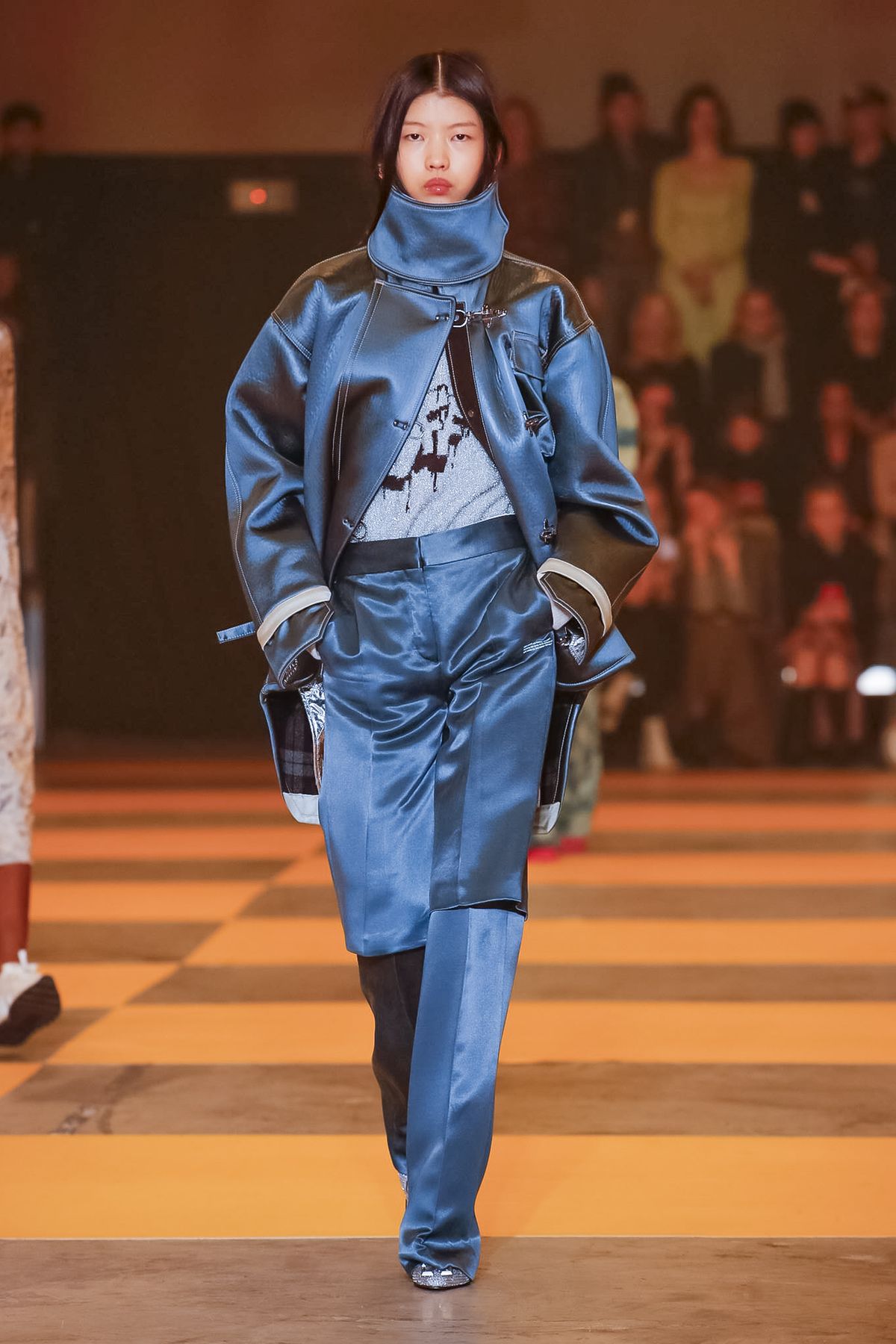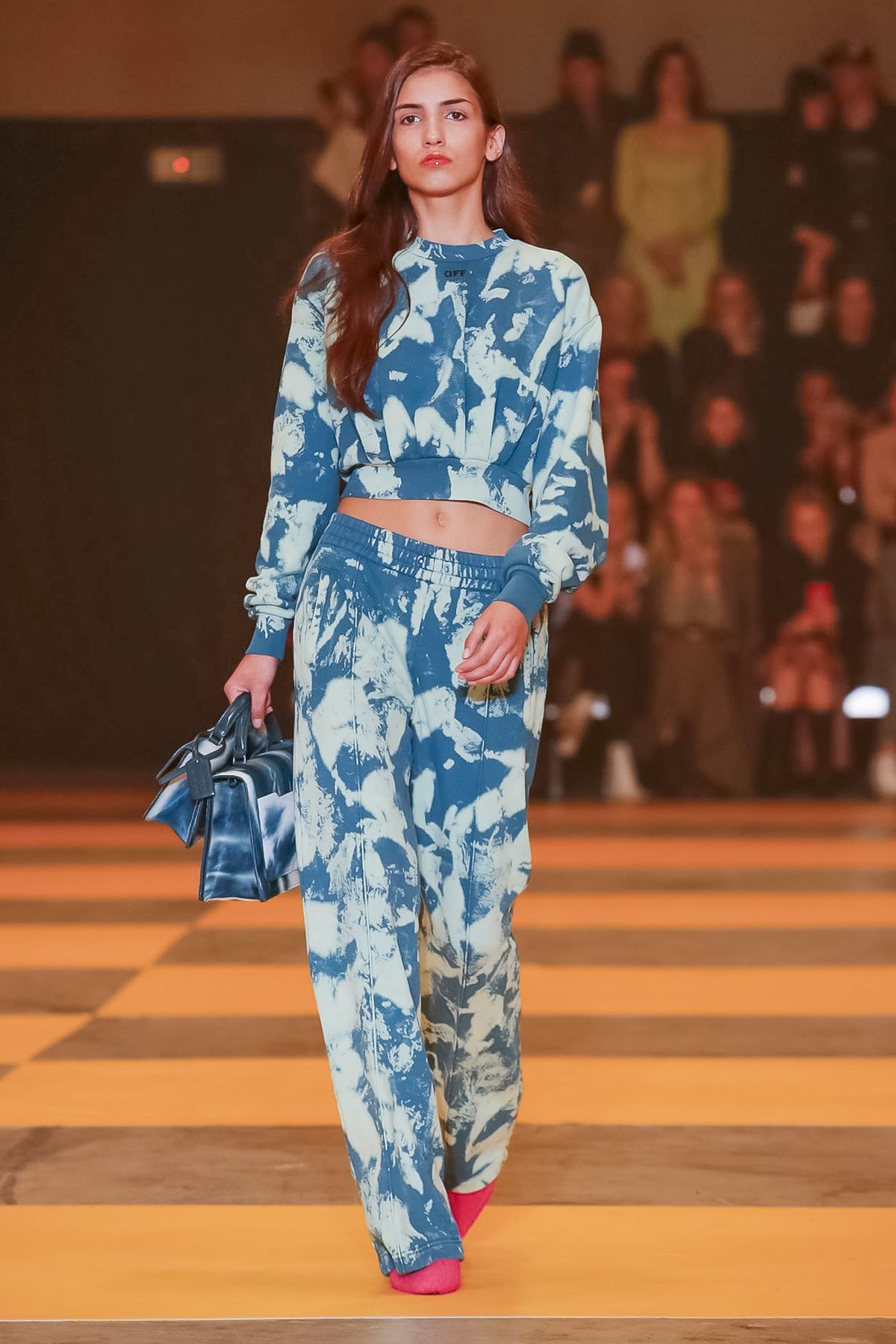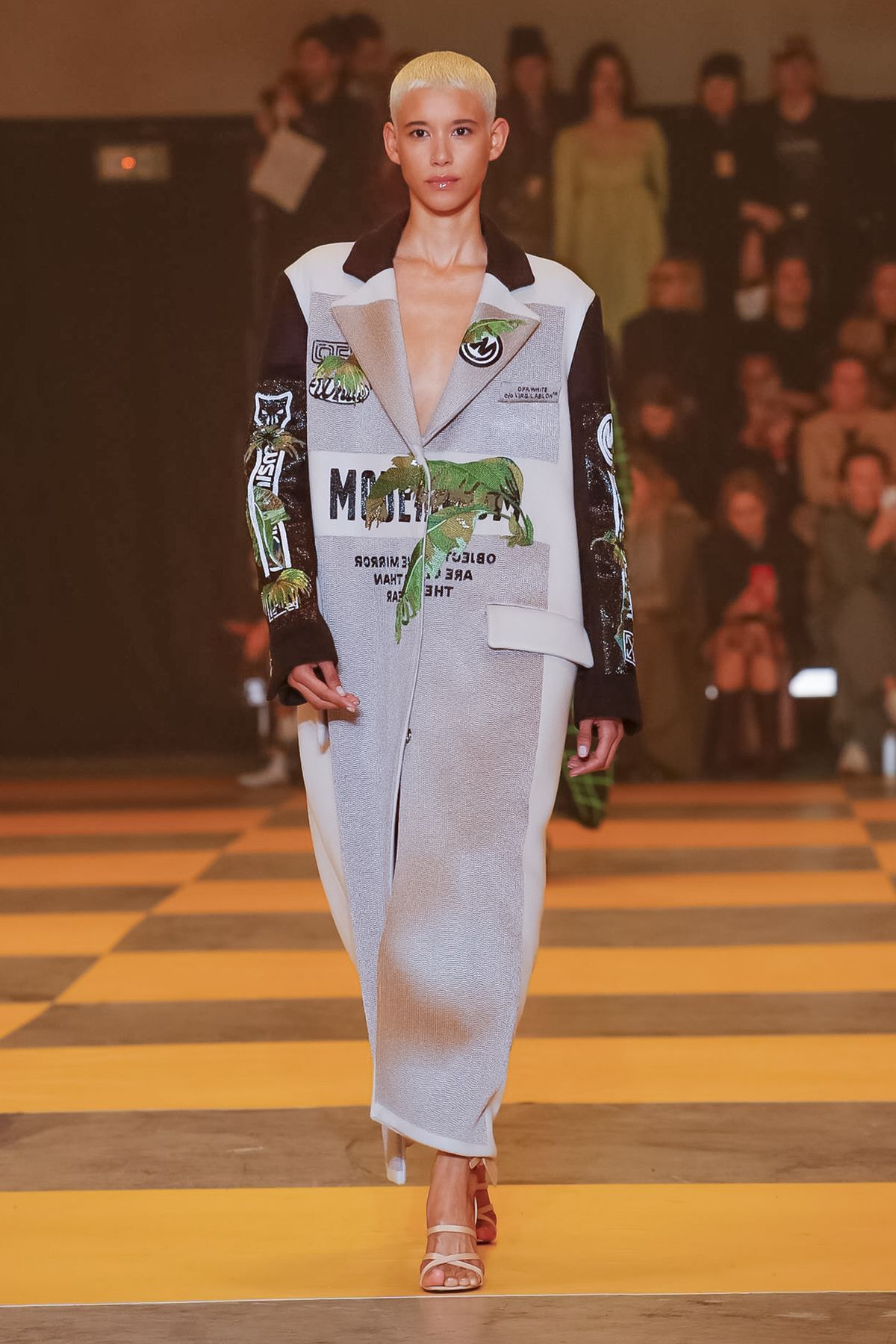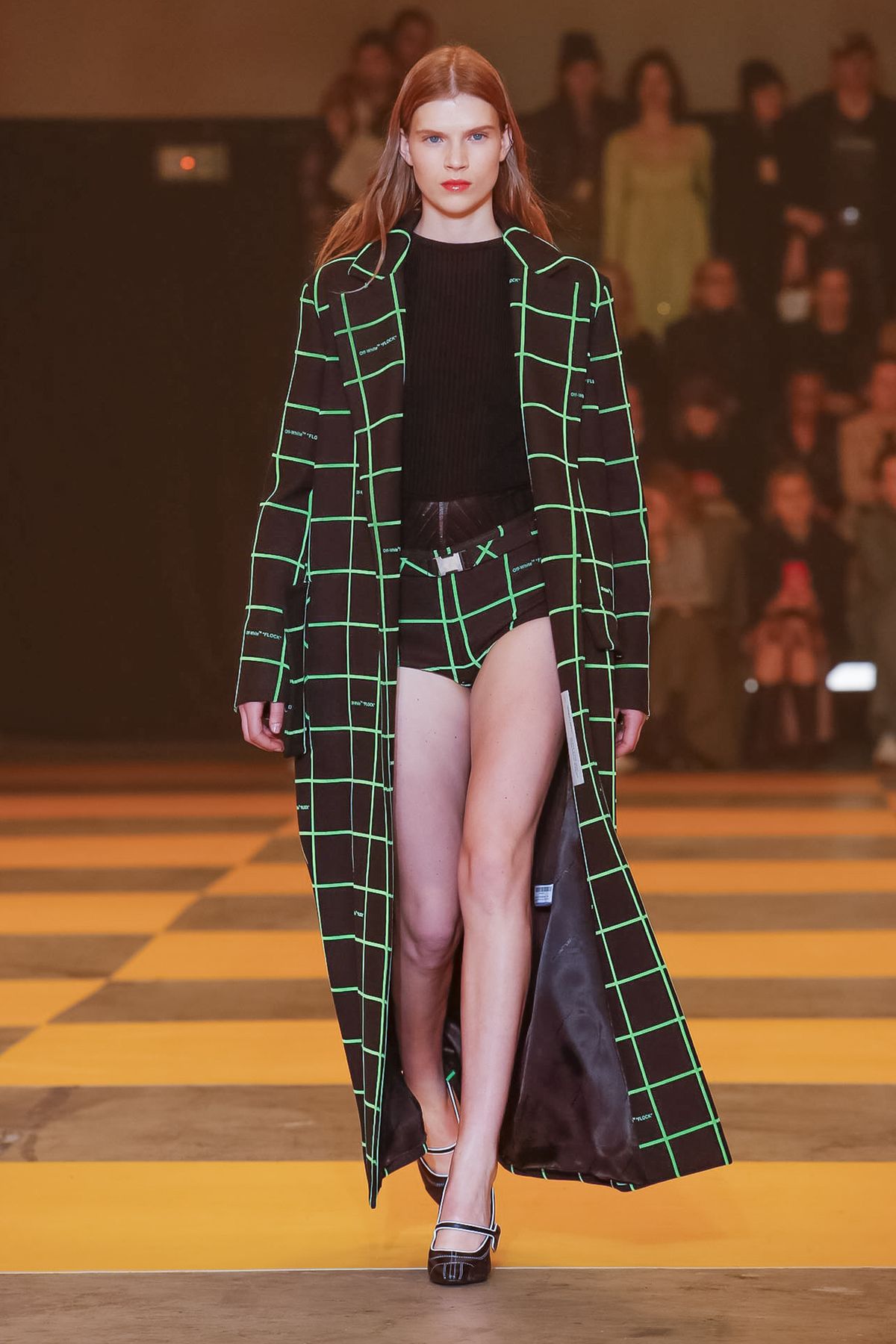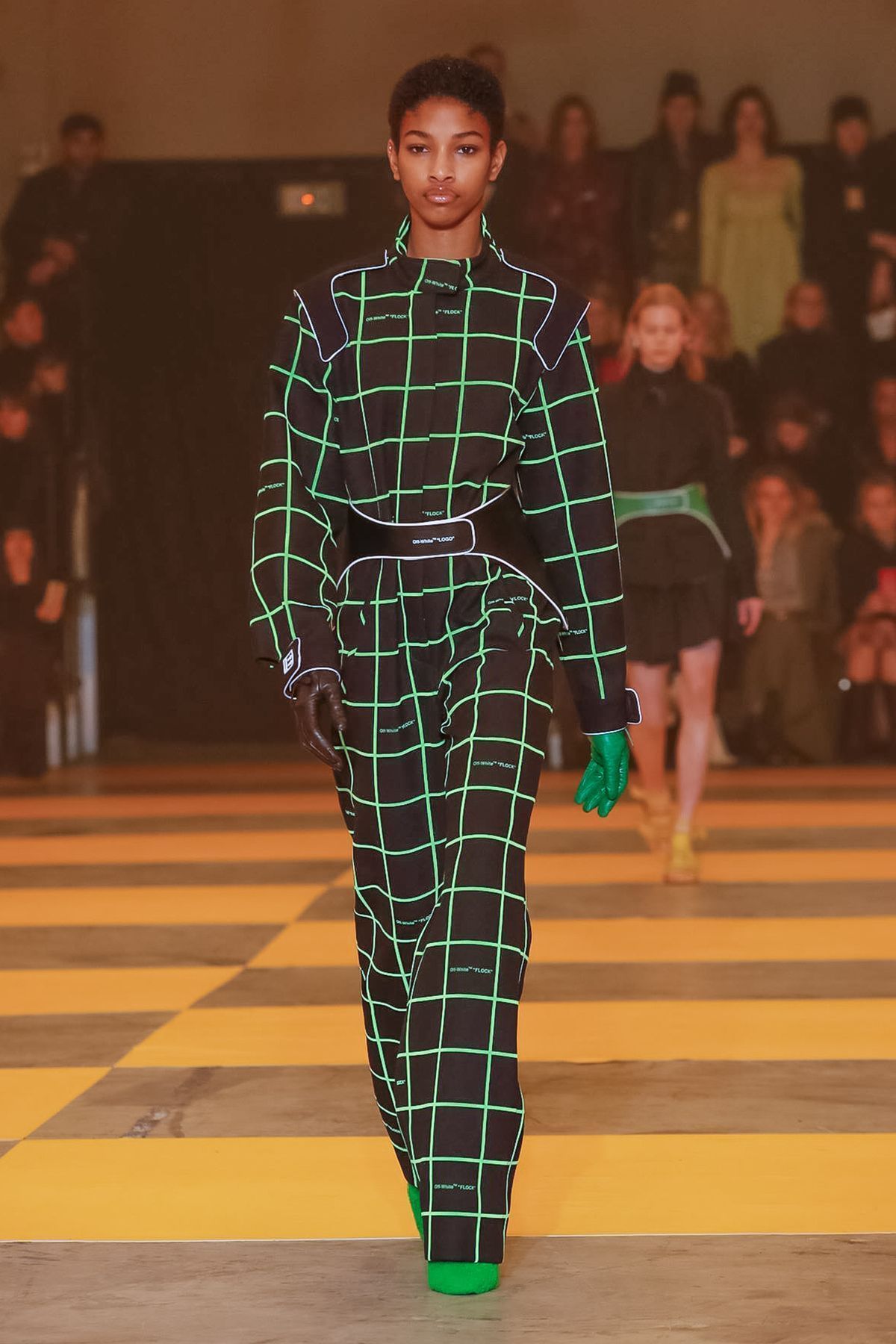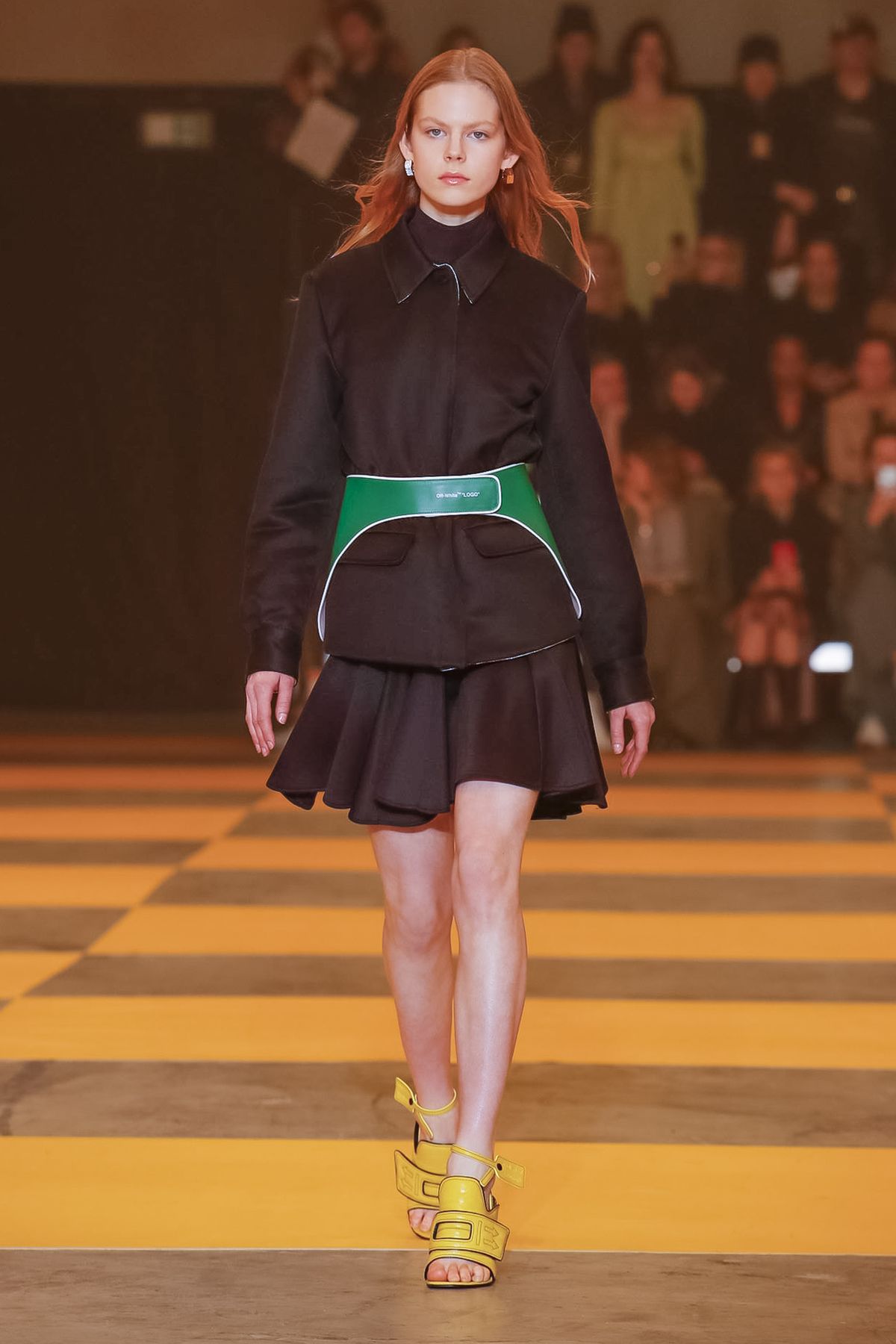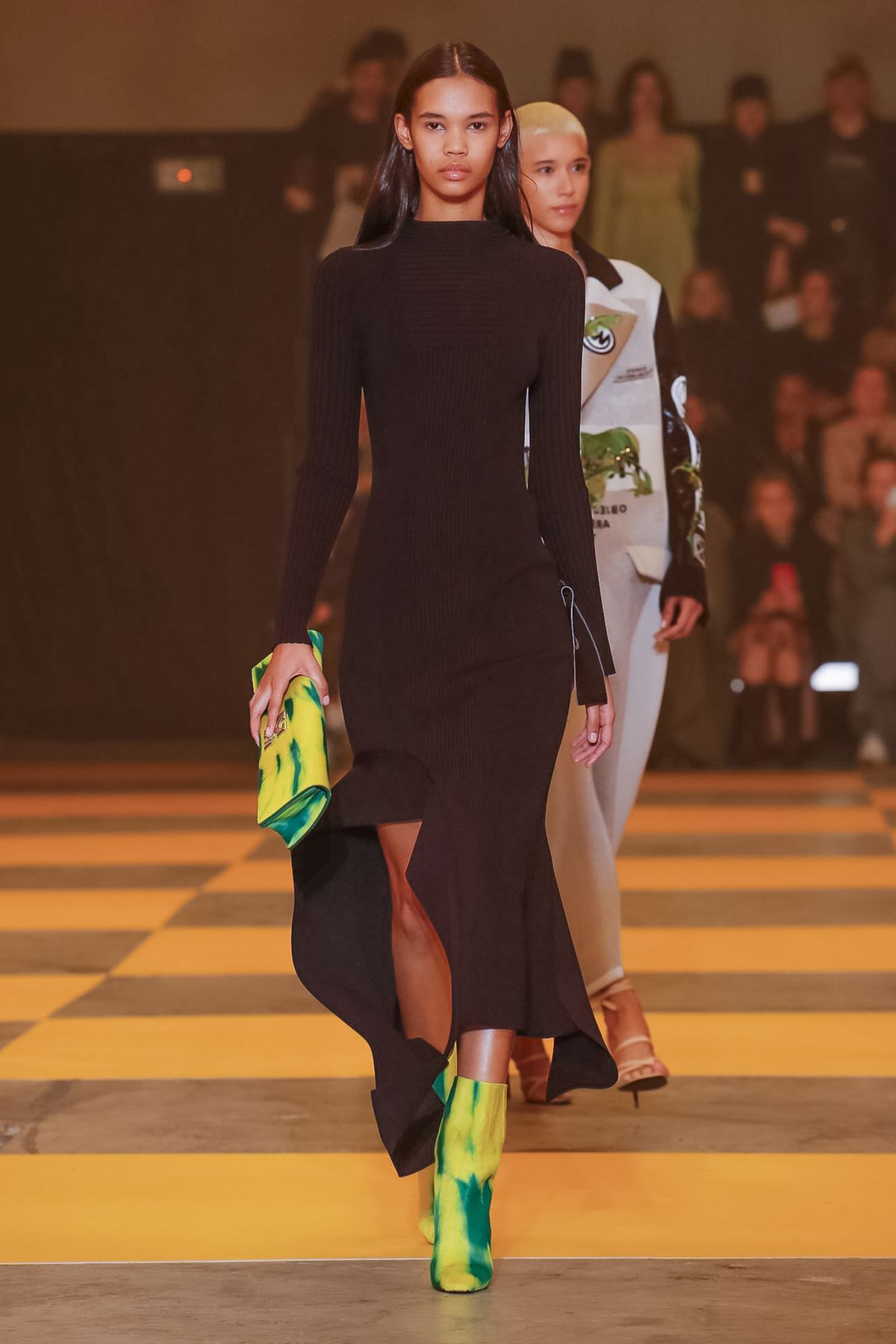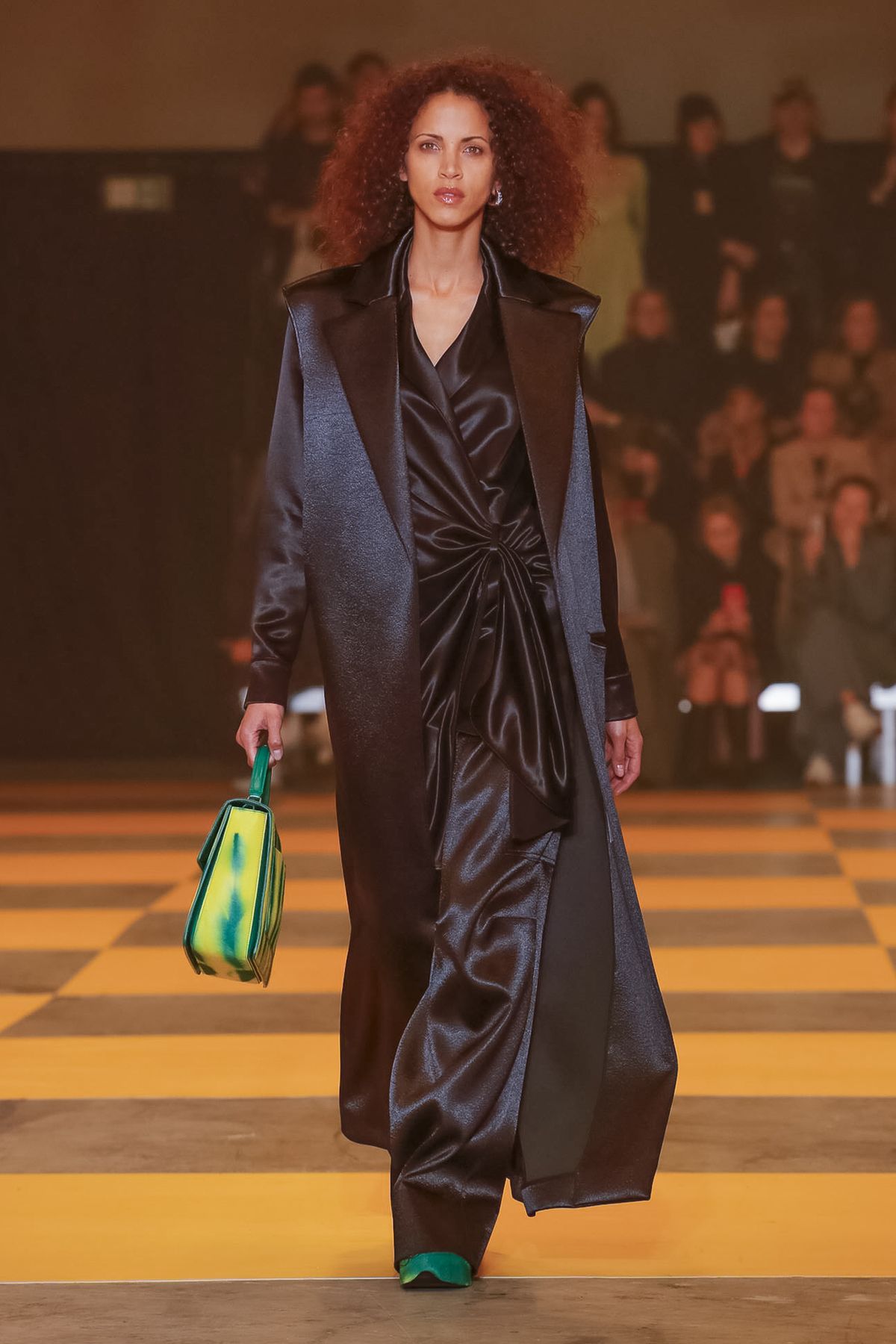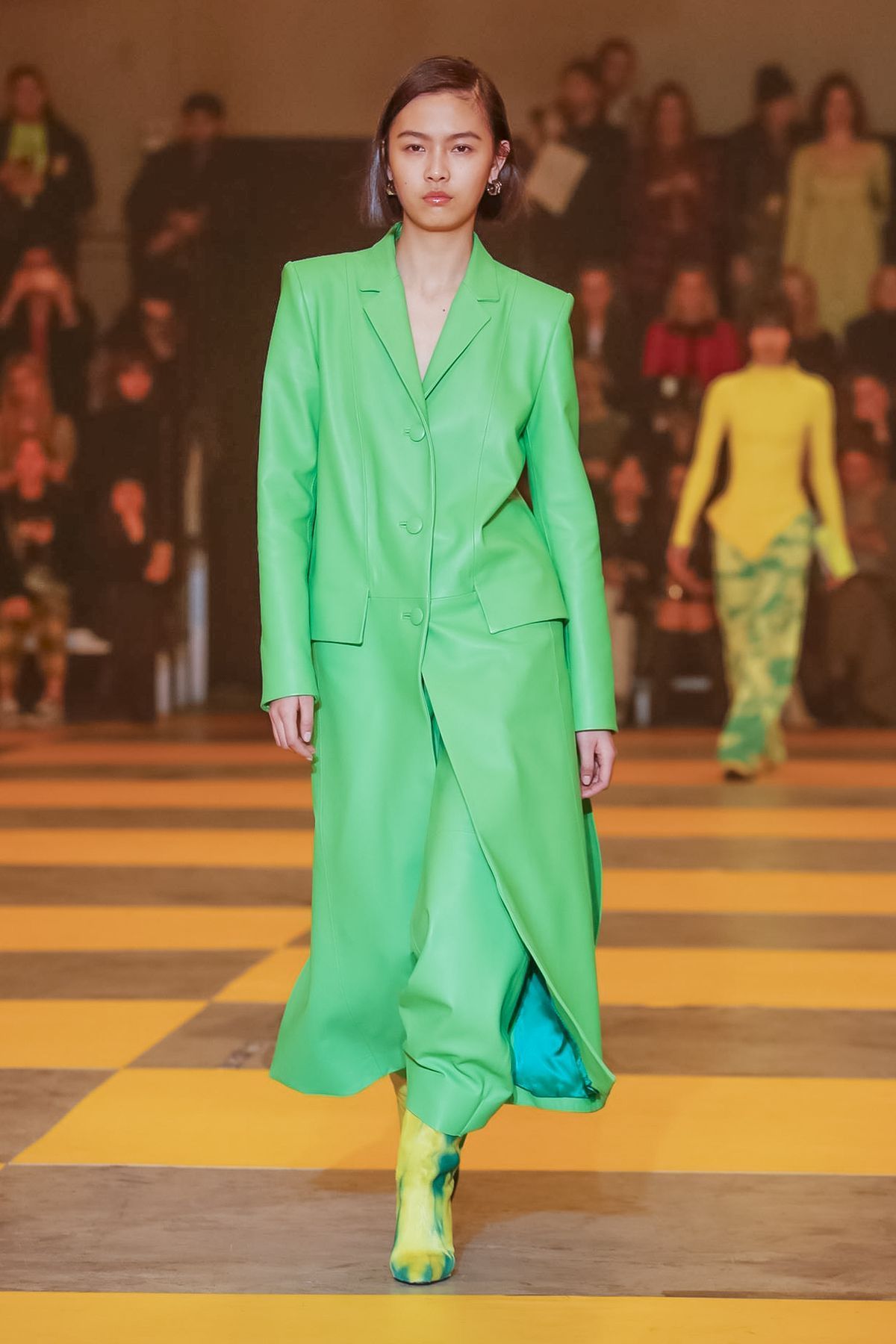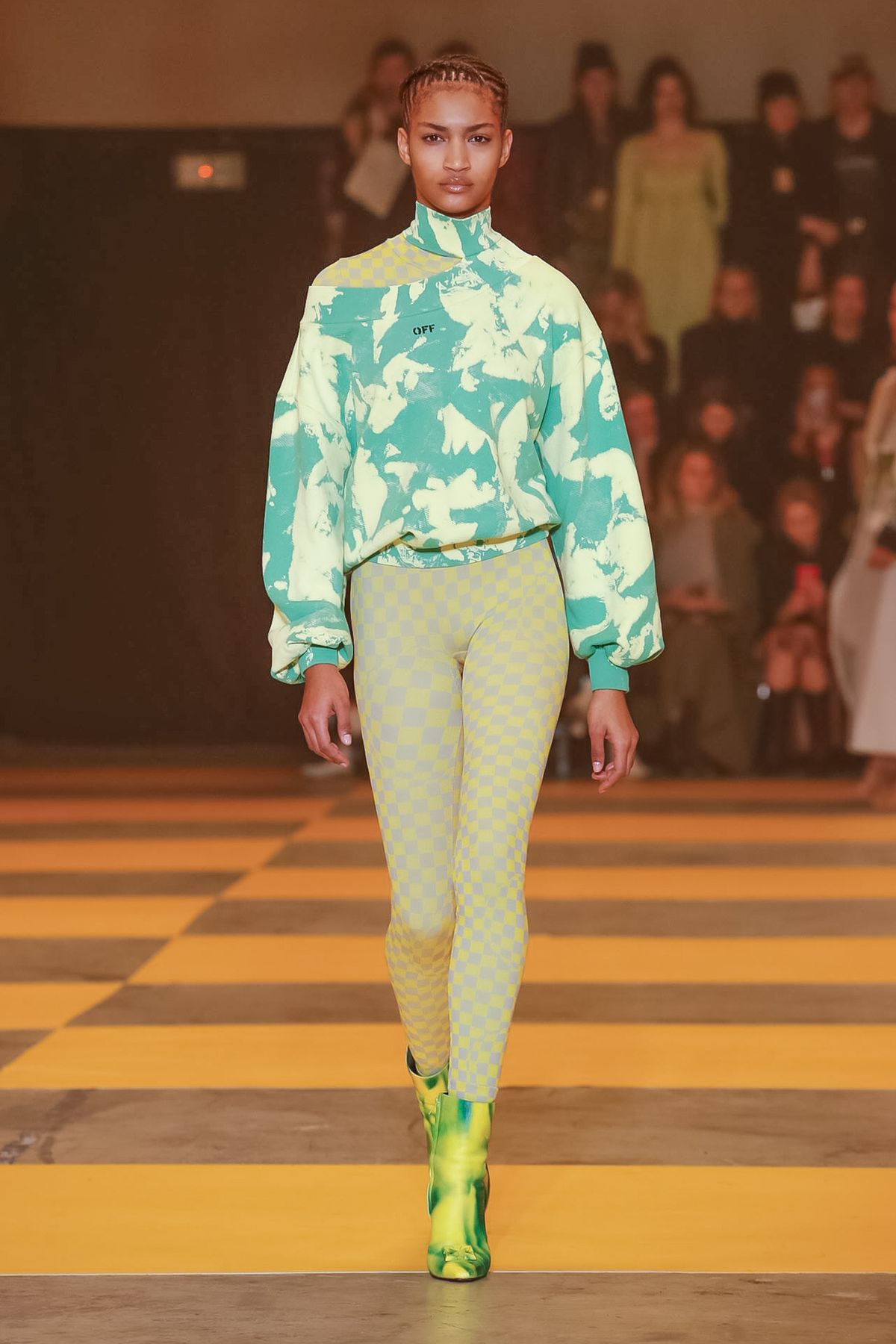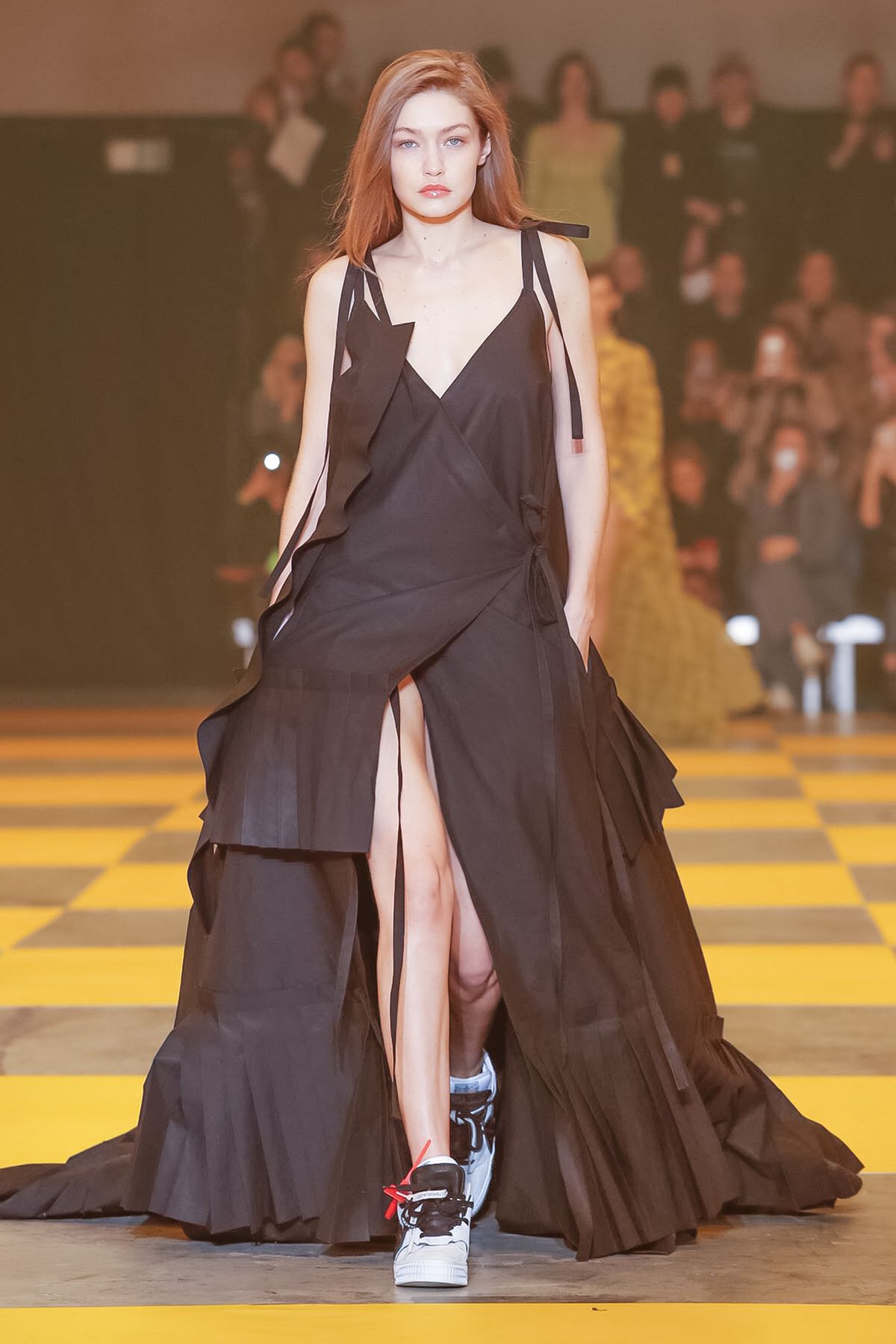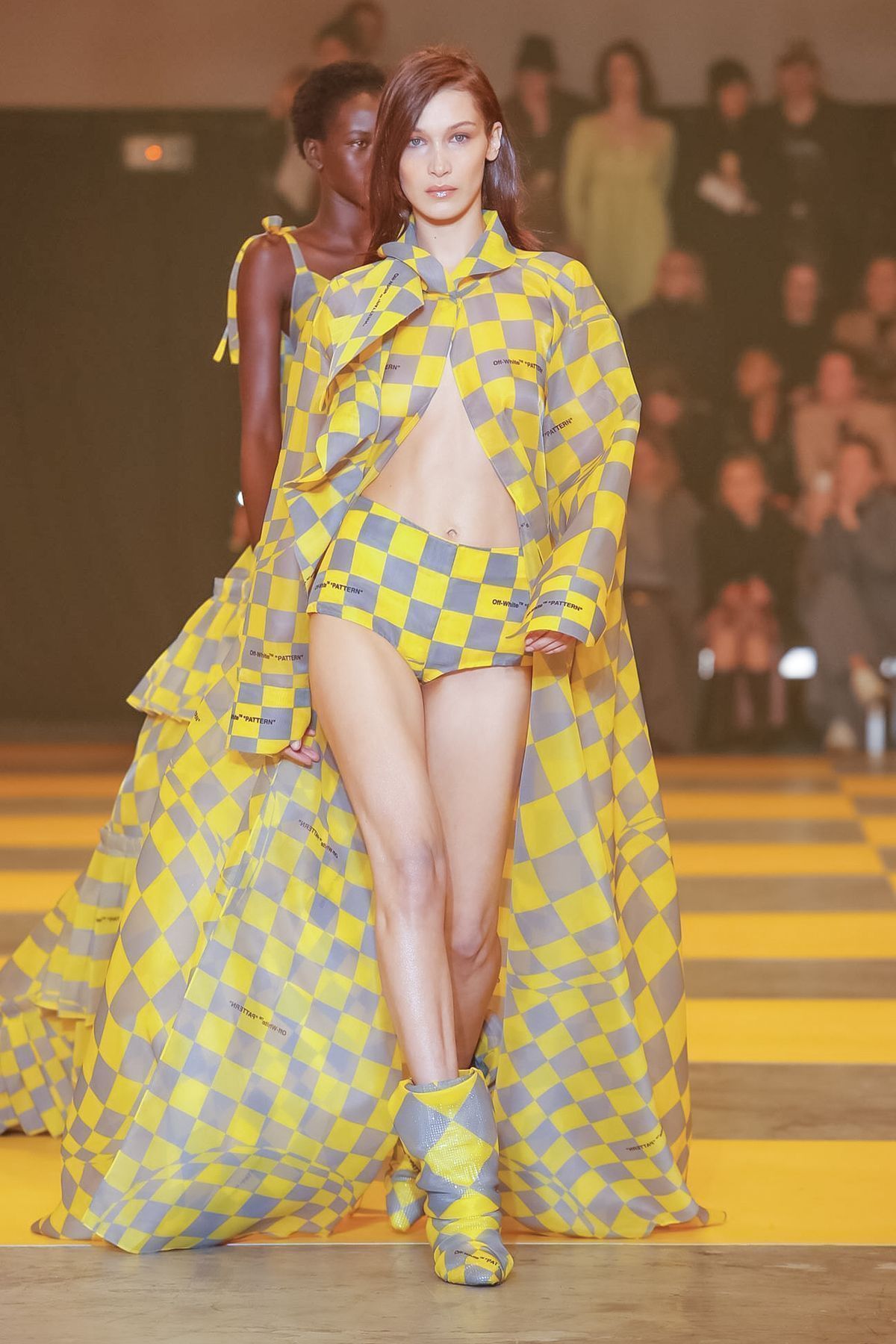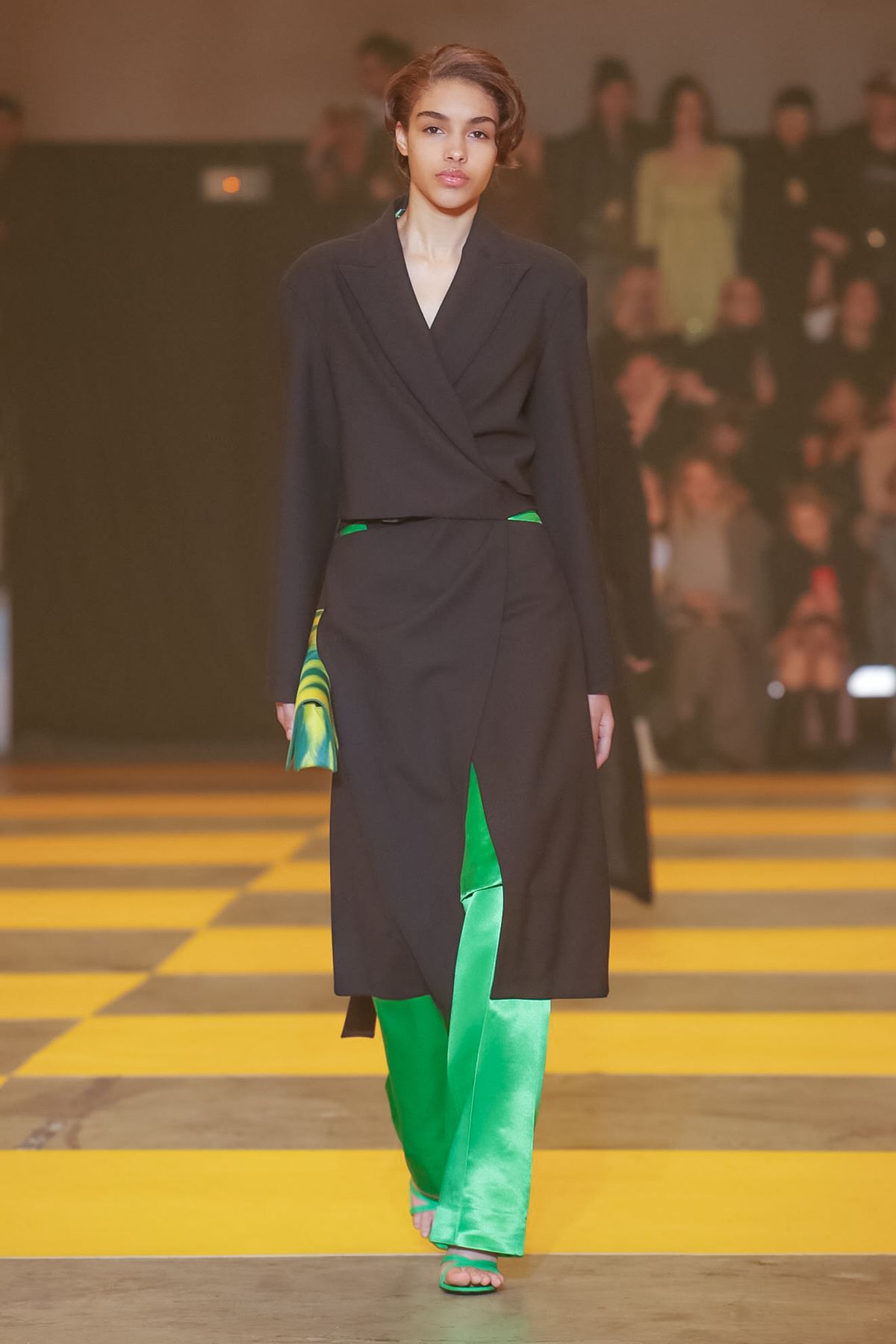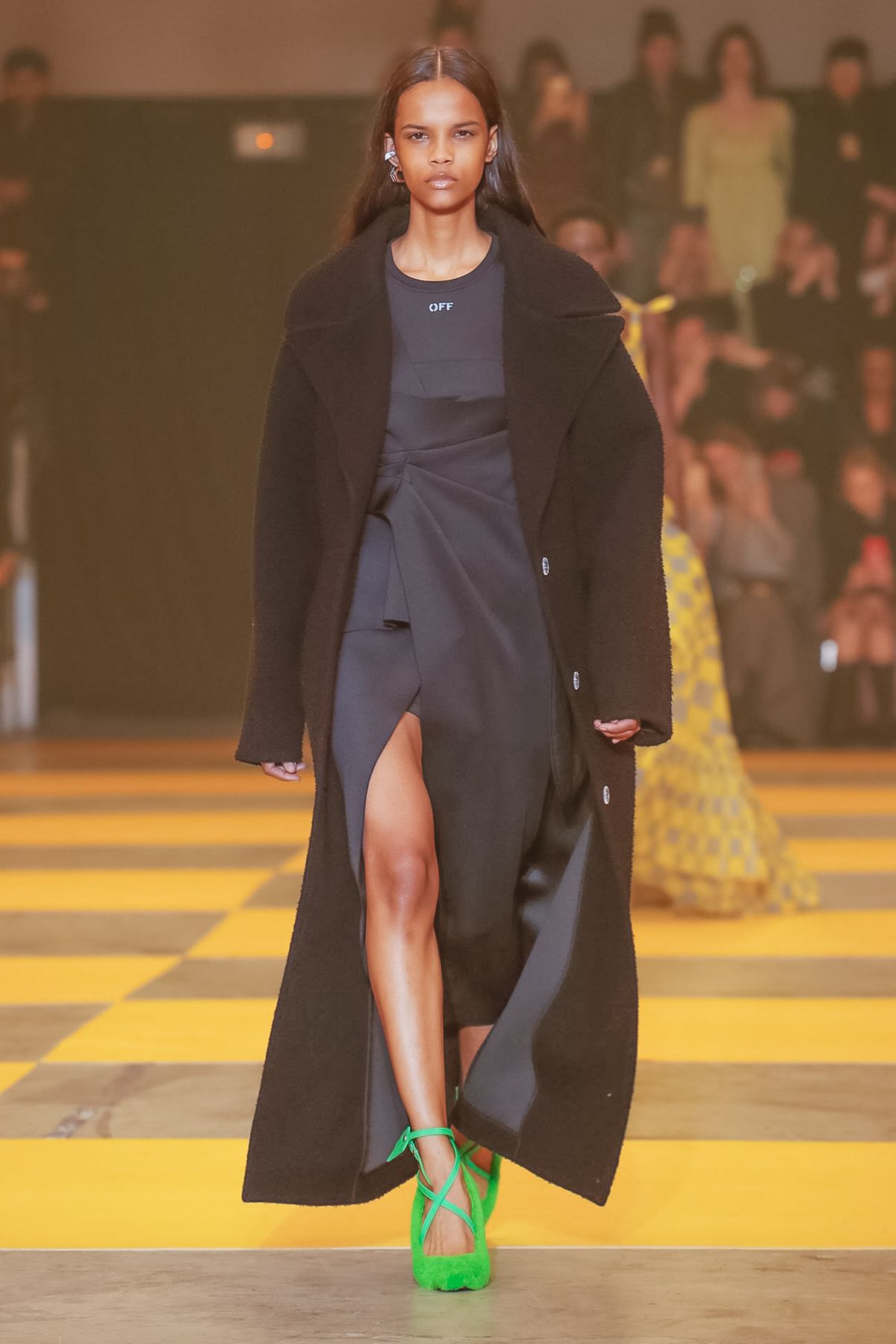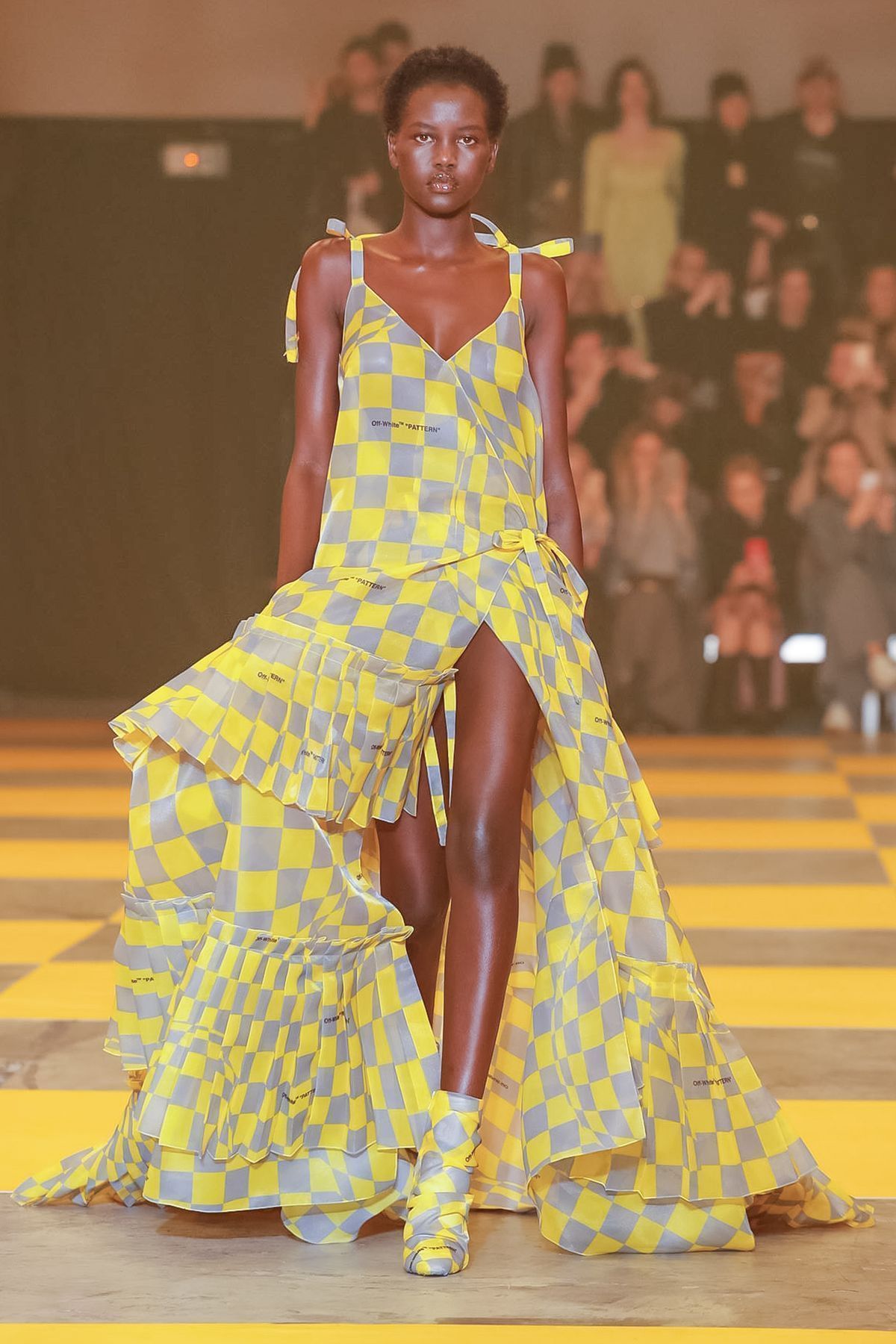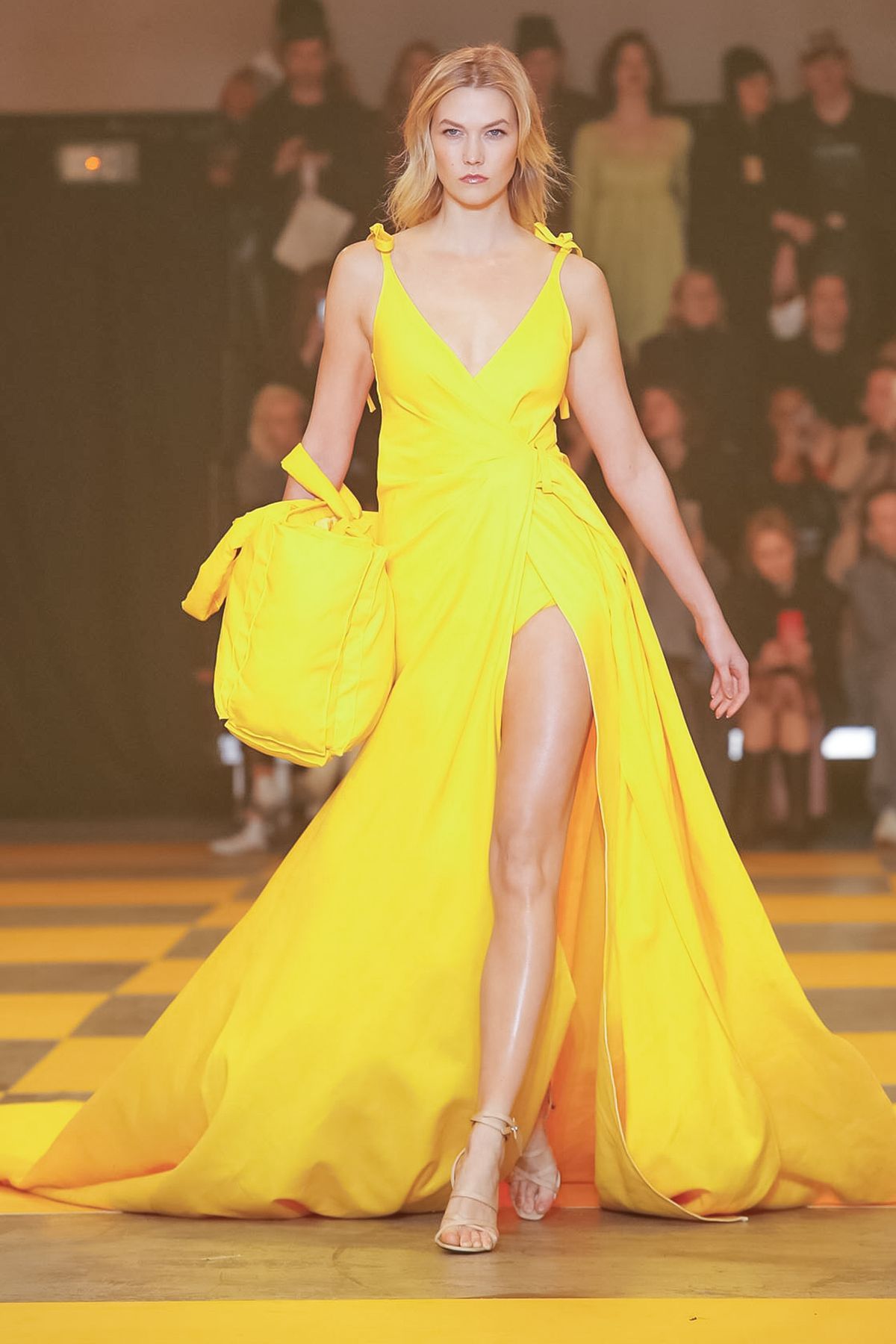 Off White FW19 was pure fashion – nothing street, just a few brushstrokes – thus moving even further away from its masculine line.