READ IN: Español
The art of ironic fashion is a practice with which the OGBFF brand has sparked internet fascination. The brand's friends and co-creative directors, Angela Ruis and Lauren Schiller, are obsessing new generations with their viral graphic T-shirts on which they imprint the memification of today's society.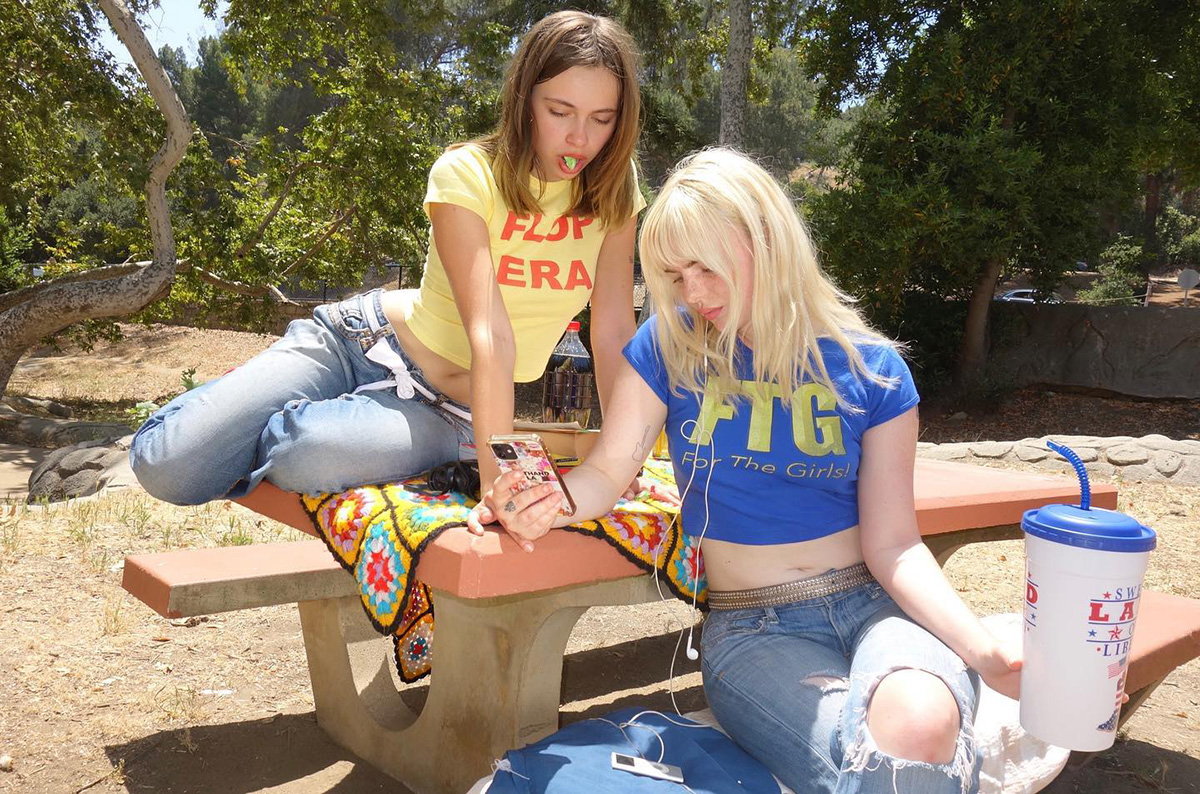 Considering that the combination of tacky, anti-aesthetic and the Y2K effect continues to be the main source of inspiration in fashion today, that a brand like OGBFF can masterfully weave all that post-ironic meme content can only destine it for success.
The Los Angeles-based brand emerged only two years ago in the networks, in which the creative duo has been configuring an infinite archive of graphic t-shirts, between satirical "baby tees", or other types of garments such as miniskirts in which their text messages are inscribed, and their narrative associated with the online experience. All of them accented by ironic phrases or words such as 'Hot Person At Work', 'Tits for brains' or 'Flop Era', which have even captivated personalities such as Julia Fox, Devon Lee, Addison Rae or Emma Chamberlain.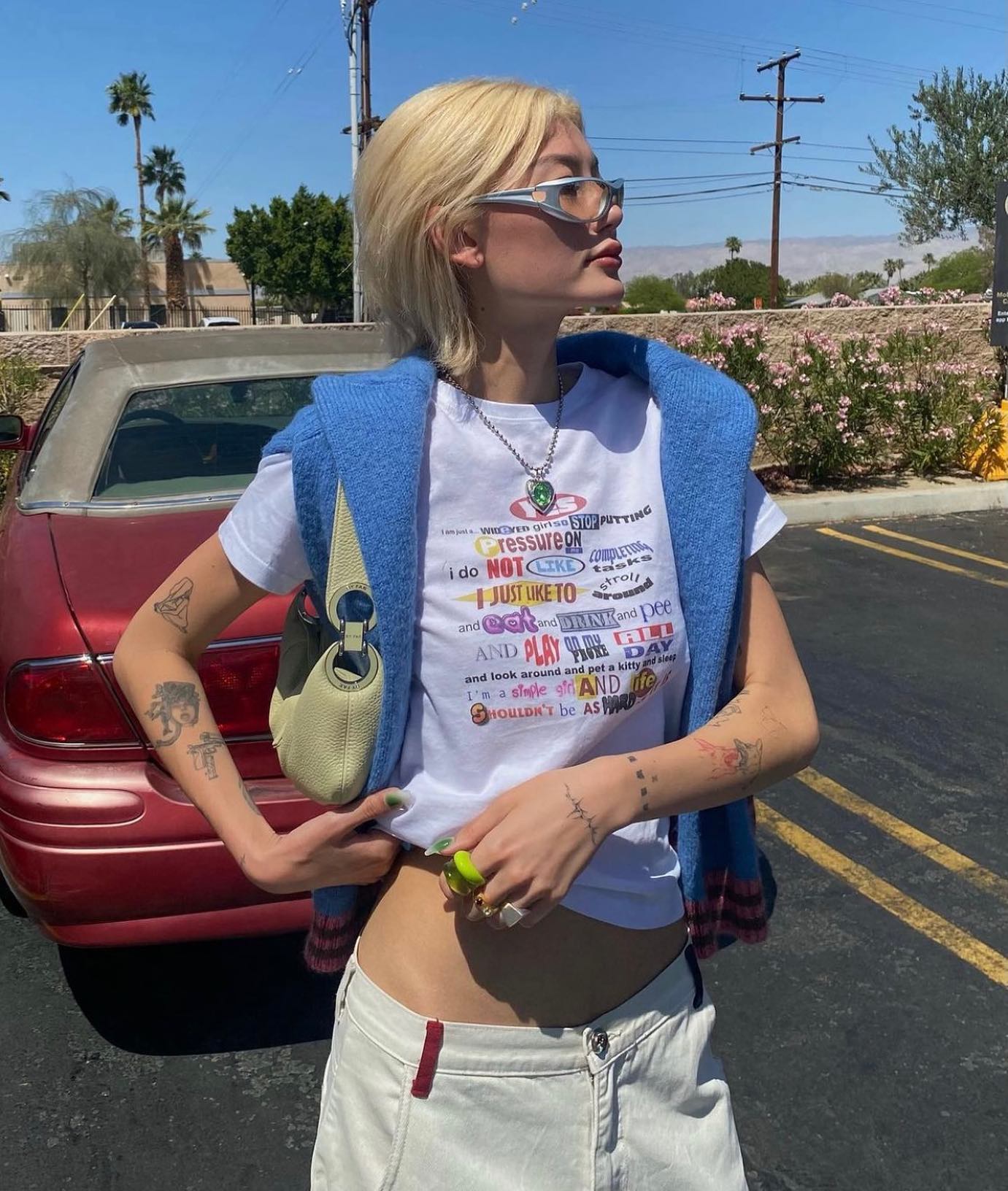 THE MEMEIFICATION OF FASHION
Their slogan t-shirts are aesthetically in sync with the McBling renaissance, following in the wake of other dosmiler t-shirts like the iconic "Stop Being Poor". Sexy and irreverent designs for the "carefree and fun girl" look that started to go viral during the pandemic; times when society was disconnected from real life, but more connected than ever to the net. Thus, users began to feel represented with their statements of intent, and with the contemporary pathology of the "chronically online", and began the expansion of their universe on the Internet.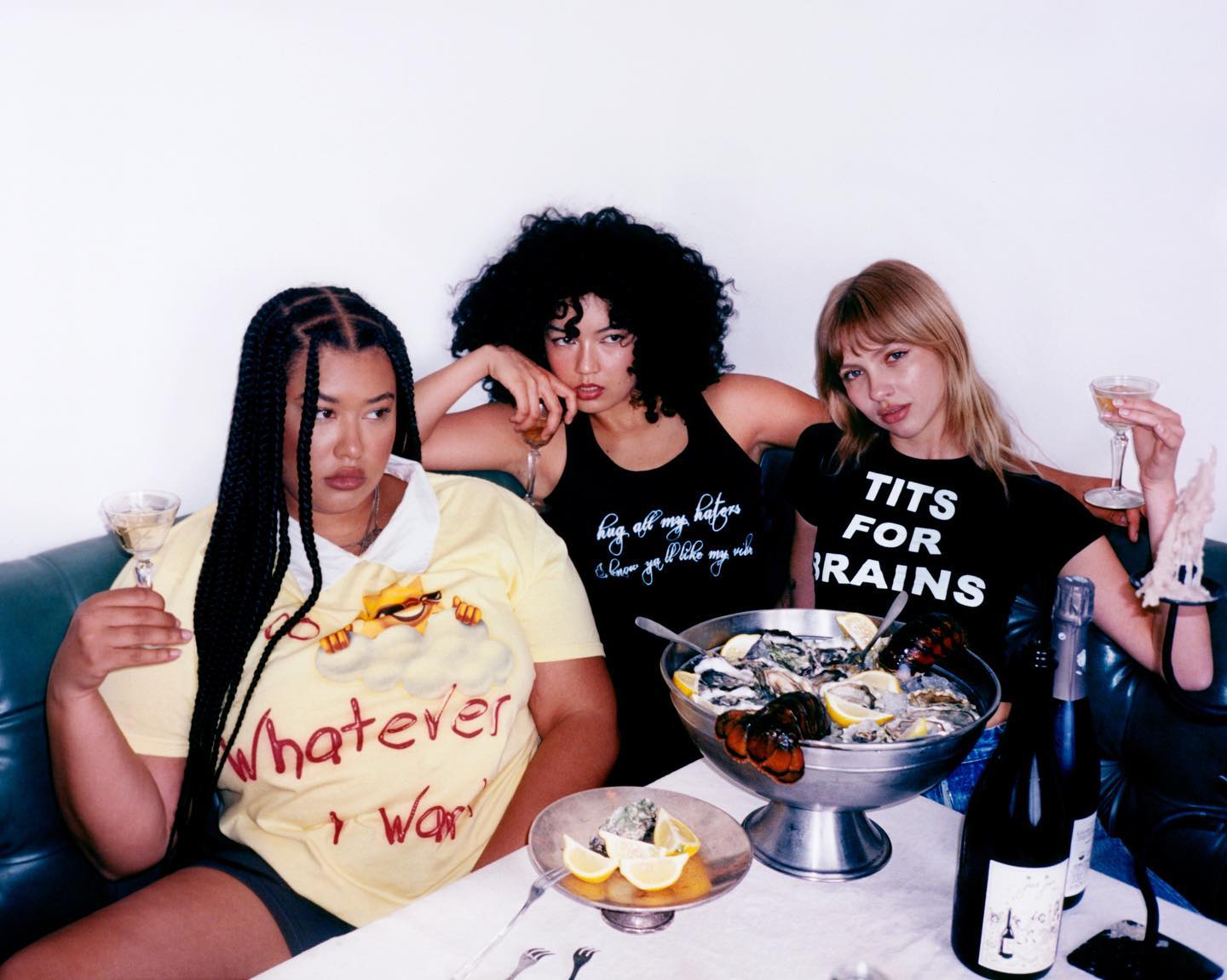 Angela and Lauren thus went from selling the t-shirts through Instagram DMs or Depop, to diving into Tiktok, and becoming a viral sensation. A powerful channel with which they continue to attract youth with that trashy, low-quality aesthetic that, beyond communicating the spirit of the brand, becomes a reflection of our 'flop era'.