READ IN: Español
For the FW 2019, Palm Angels founder Francesco Ragazzi left his usual Milan fashion show to perform at New York Fashion Week.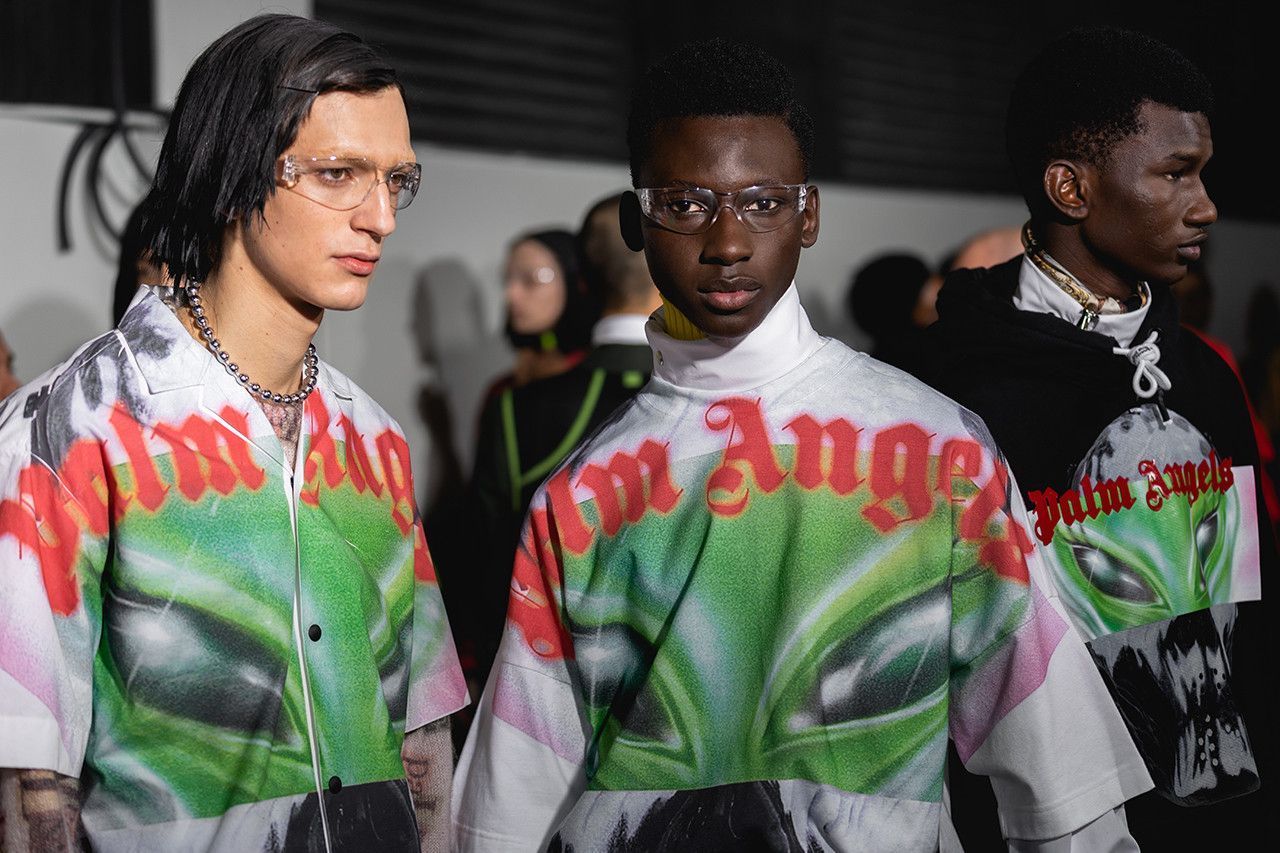 The scenography made constant references to a Renaissance and punk atmosphere, with a decoration in which very high glass pillars were presided over by a figure similar to a marble sculpture. The background punk-electronic sounds were the soundtrack, and the catwalk was illuminated by a stroke of strobe with shades of red.
As for the collection, maturity and concept shone above the street that Palm Angels is used to. But that didn't make the essence any less obvious.
At first glance: models with ponytail, laboratory goggles and a 100% utilitarian hunter's uniform. In general, the collection was calculated and fine-tuned, like hunting, but impregnated with street aesthetics that reflected the real spirit of Palm Angels.
From formal outerwear garments accented by metal chains, to futuristic leather boots designed with snakeskin panels, the collection offered a more mature and perhaps more refined view of the street trend to which Ragazzi is accustomed.
Palm Angels FW19
A clear approach to a new Palm Angels that, like its "friendly brands", is forced to redirect its positioning within an increasingly competitive industry – without losing an ounce of its essence.