READ IN: Español
Our most international designer, Palomo Spain, opens the week of fashion shows in the French capital with his Menswear collection "Pompeii", an introspective of male fashion of the past and the future, a sublime meeting in the same catwalk of haute couture.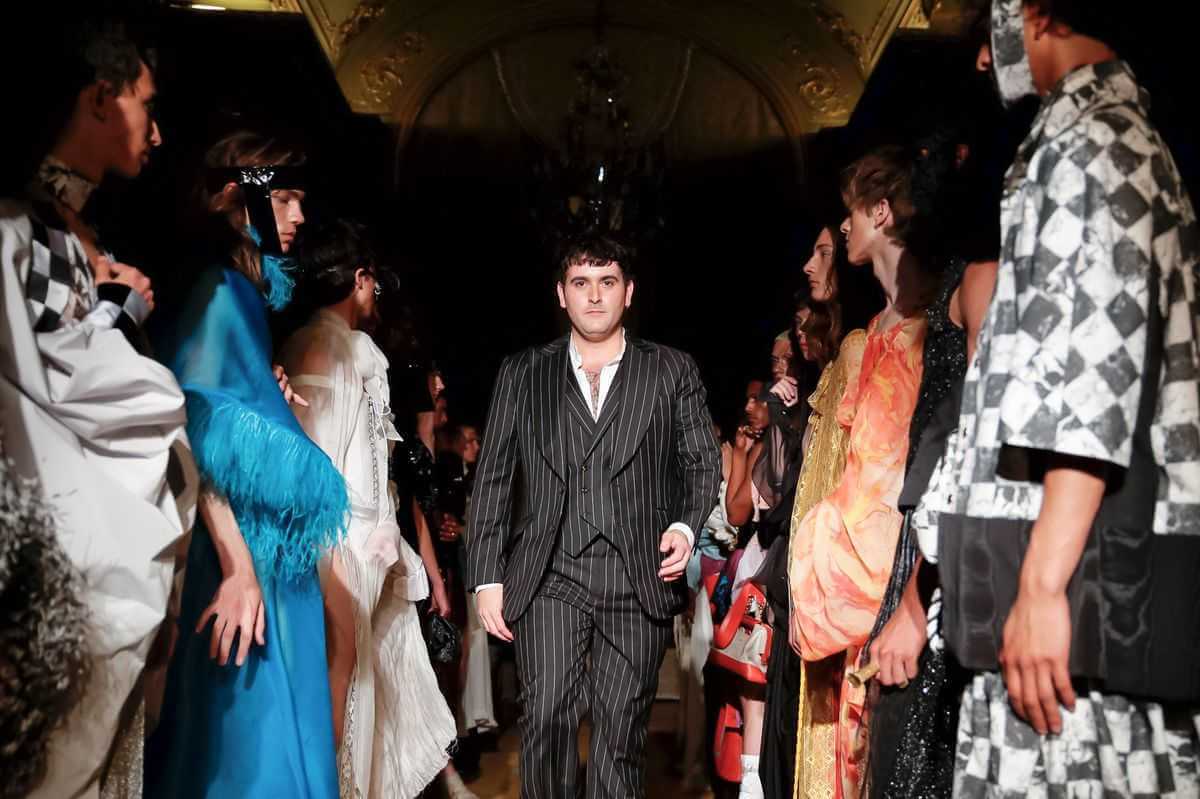 Between the first Balenciaga and Givenchy house in Paris is the Spanish embassy, an idyllic and symbolic location for the history of international fashion that has been chosen by the designer from Cordoba, Alejandro Gómez Palomo, to present "Pompeii", subtitled as "the lethargy of the man of the future".
"Buried under the volcanic ashes of Mount Vesuvius, lies a distant civilization of Palomo boys who for centuries have been subjected to a deep lethargy. They have chosen the spring summer of 2020 to emerge from the depths to evoke that lost essence, and to become the man of the future. A man imbued with the beauty of the half-destroyed frescoes and mosaics of the city frozen in time, who has been driven by glowing lava in a lysergic journey to the present."
In this way, Palomo Spain not only wanted to pay tribute to the Pompeii civilisation, but also to its significance in male fashion. The progress of forms and materials at the time of designing and dressing the figure of the man. An evolution from simplicity to versatility; the awakening of a hibernation between layers.
According to Palomo, the idea is to "recover a culture that has been lethargic under the ashes of Pompeii, with the intention of making a direct parallel with man's way of dressing in recent history".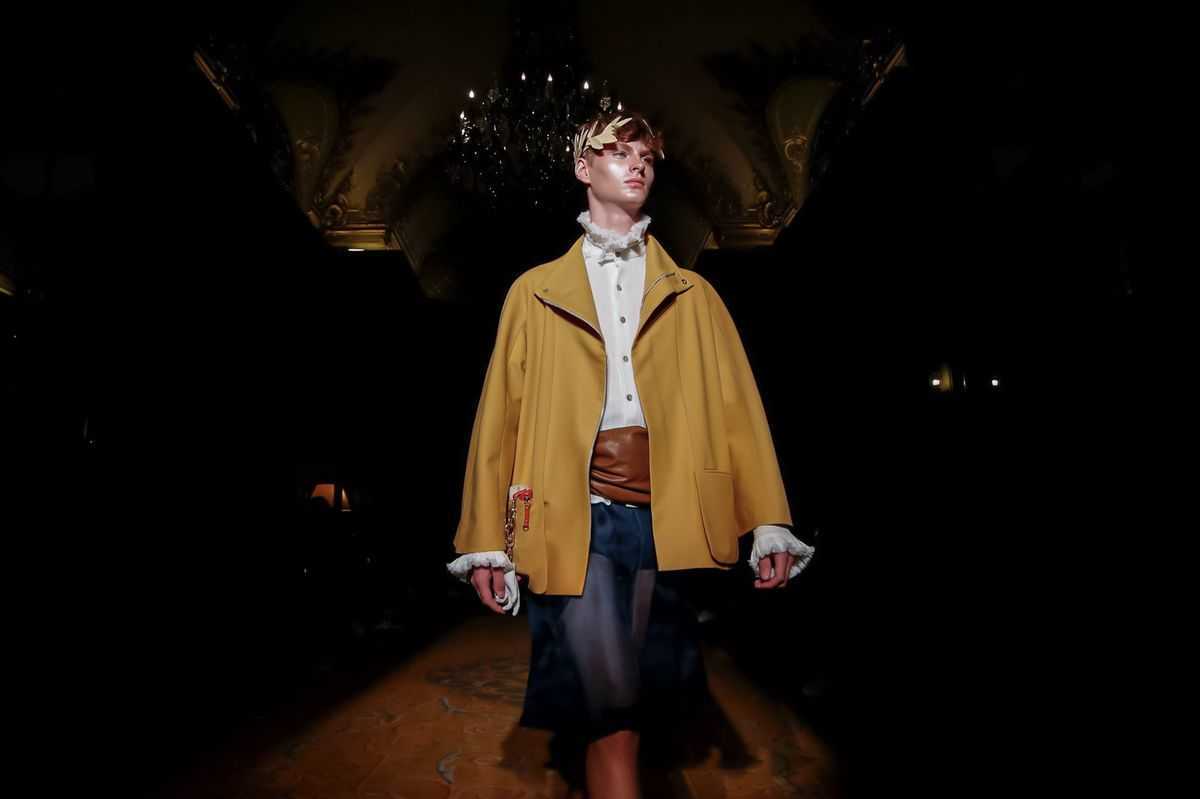 We have also been able to glimpse that lysergic touch of psychedelia that characterizes the Spanish designer, that special and personal touch of his Cordovan roots. Cream and earth colors, whites with combinations of darker tones. Palomo accentuates the man's hip with corset, belts and stitching finishes.
Volumes, gowns and feathers to represent a bygone era with the designer's vision today. Lace and pantyhose with movement; and to represent the ancient mosaics of the classical Roman era a print of black and white squares on steaming fabrics. Superposition of garments and grandiose details.
Palomo Spain SS20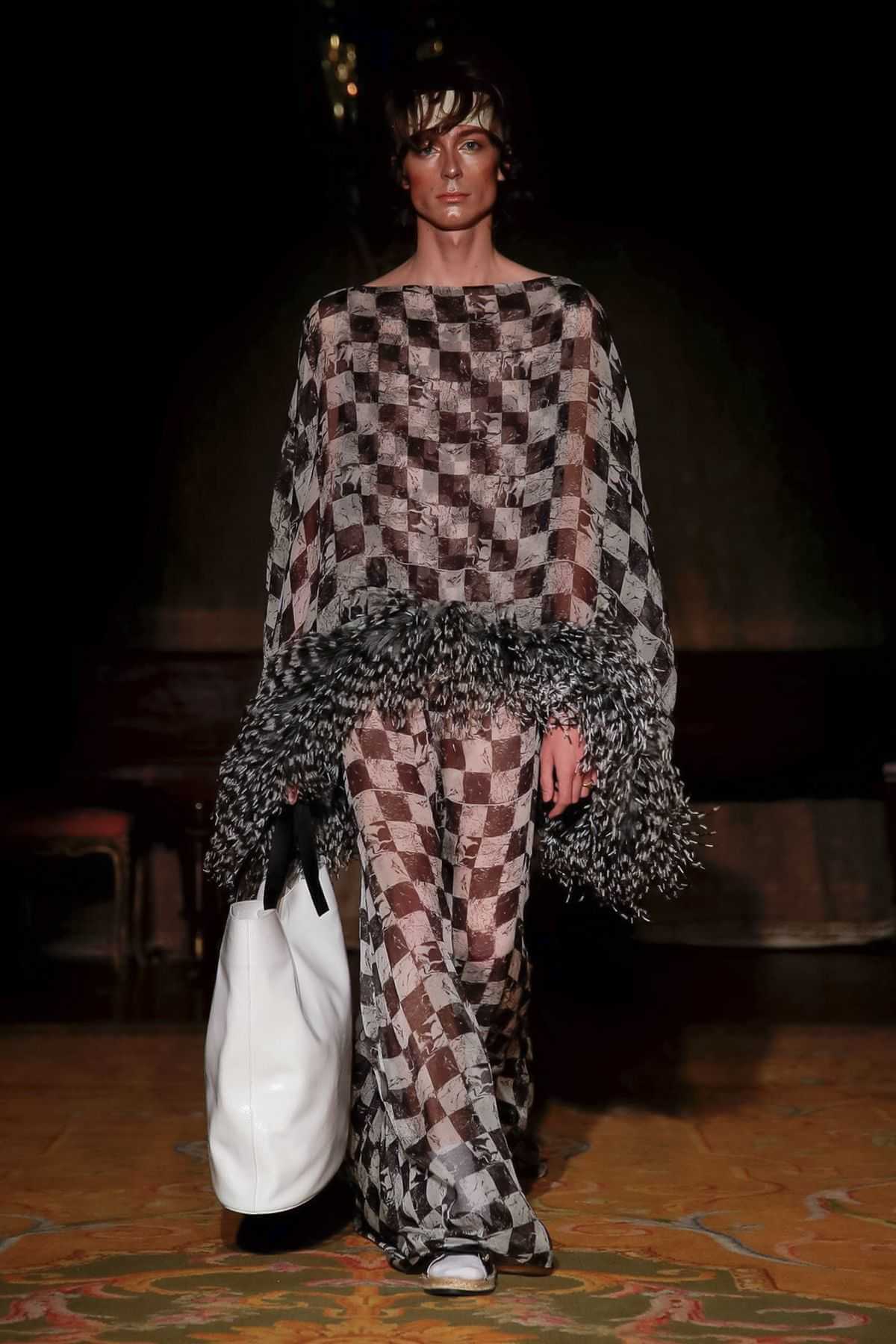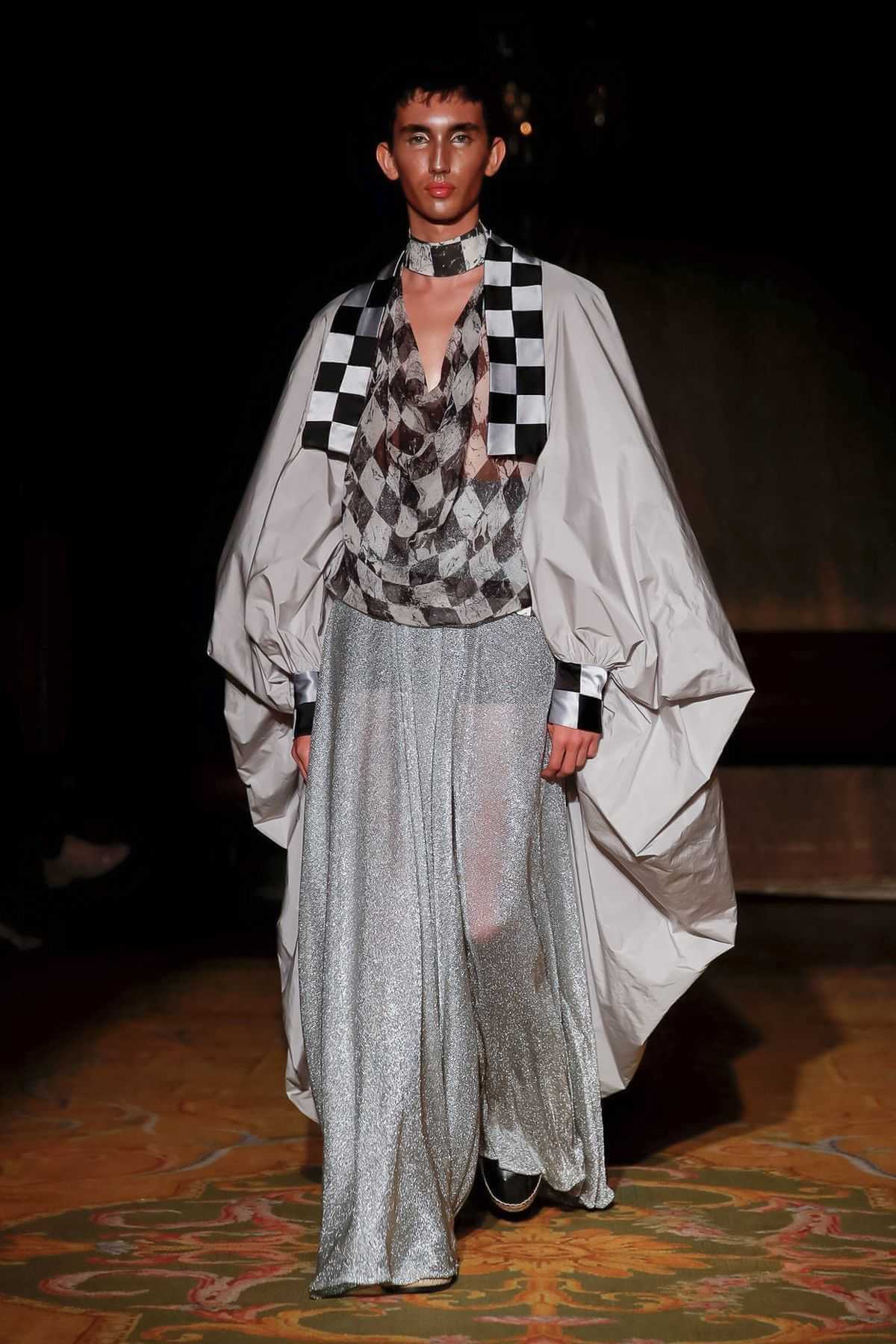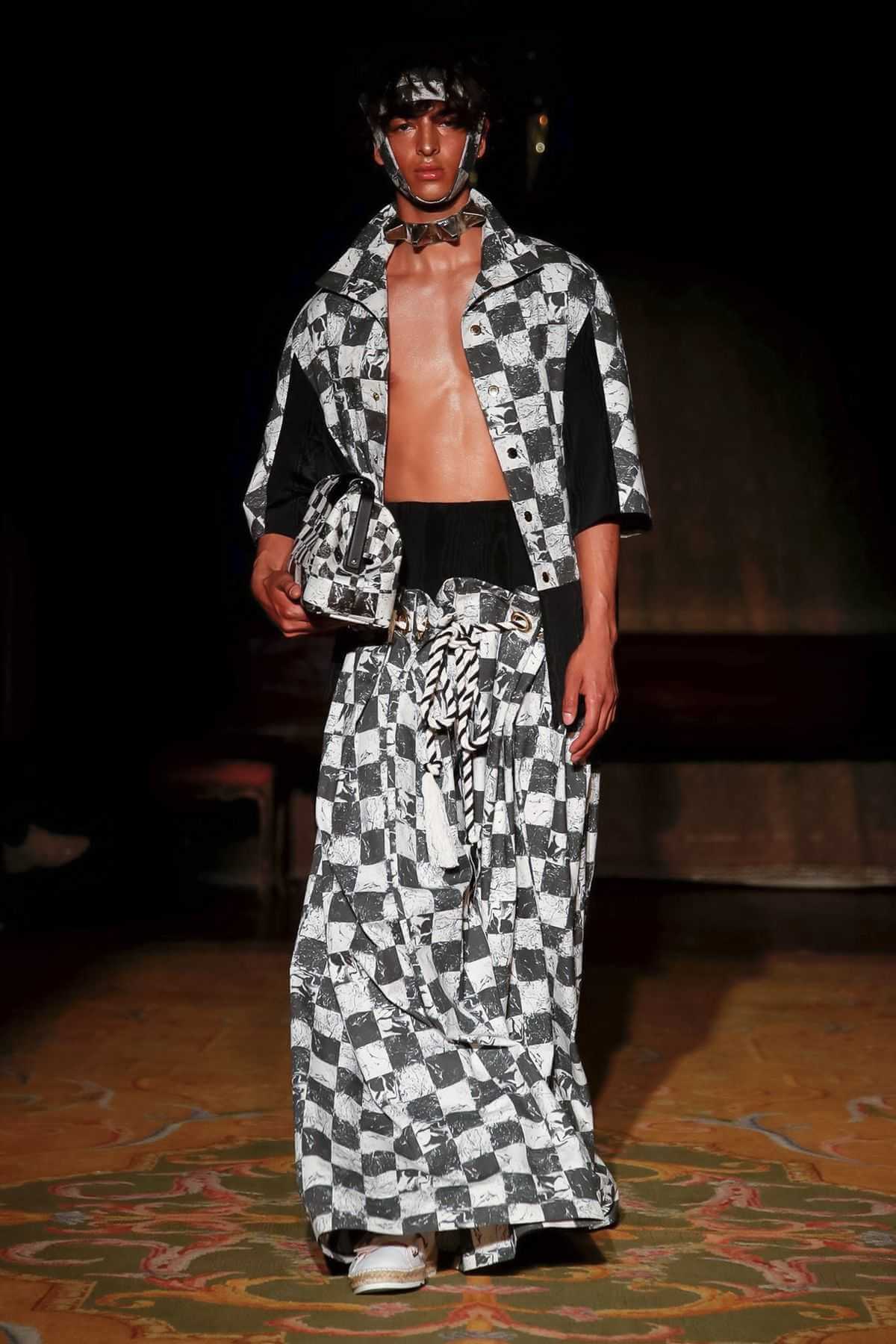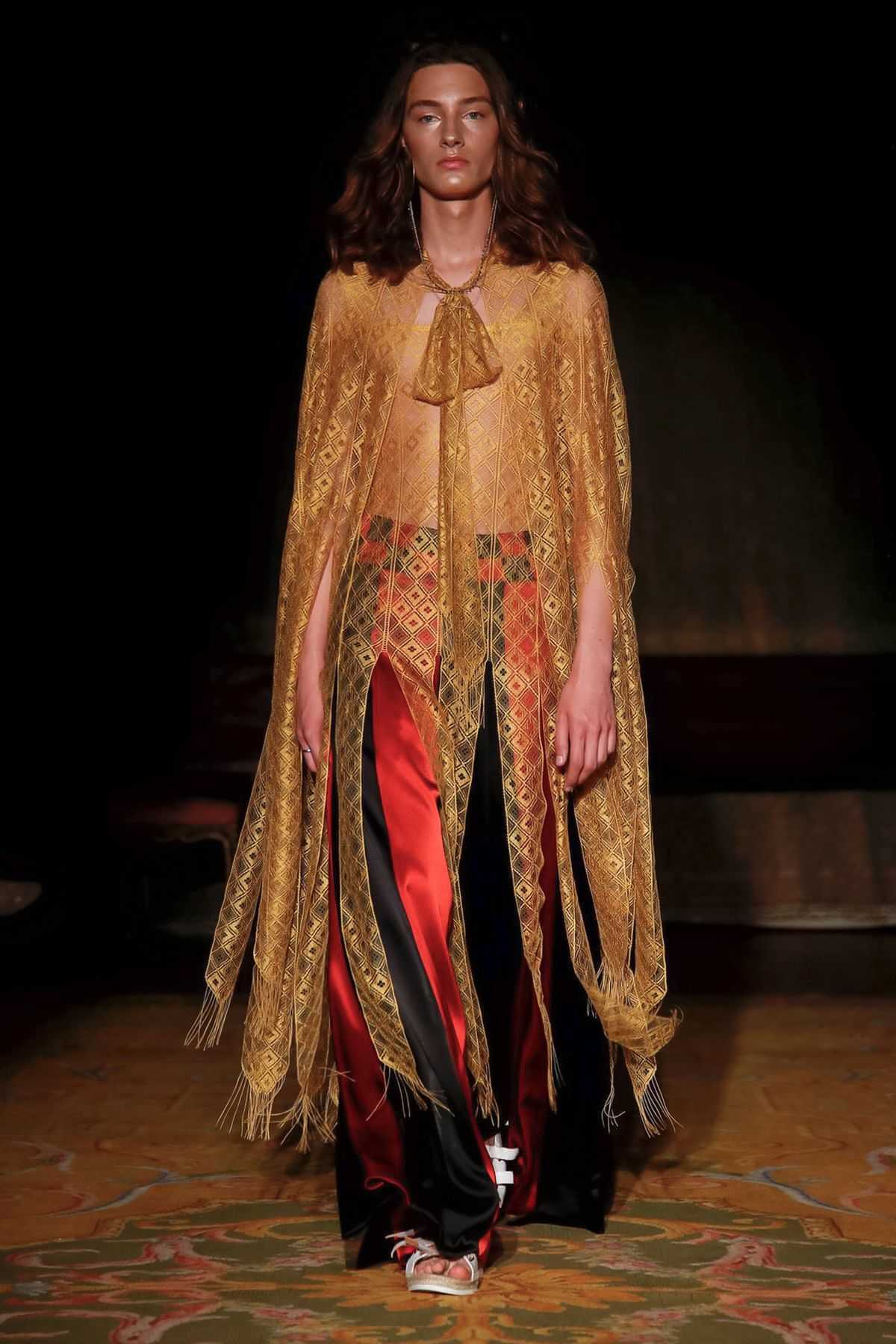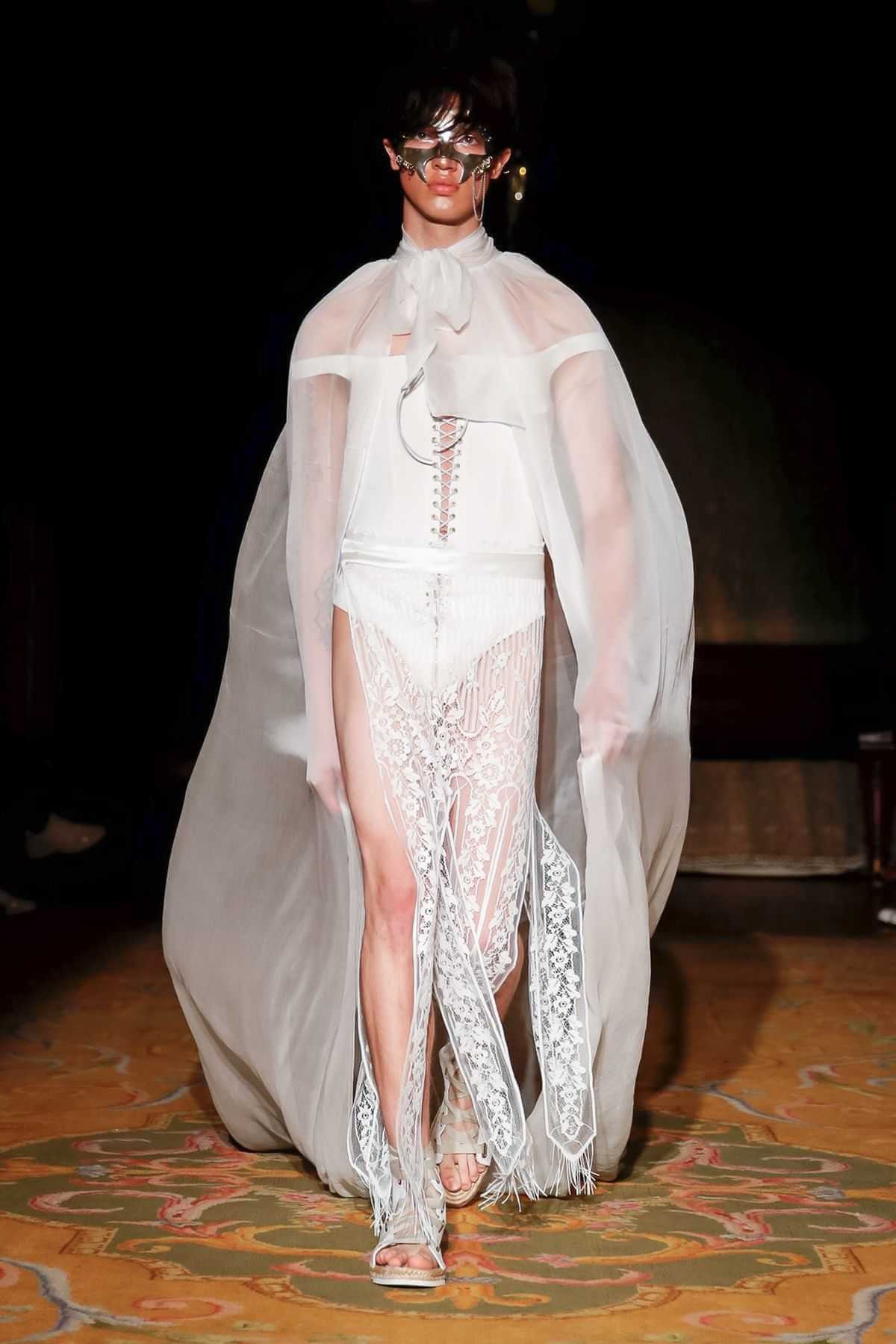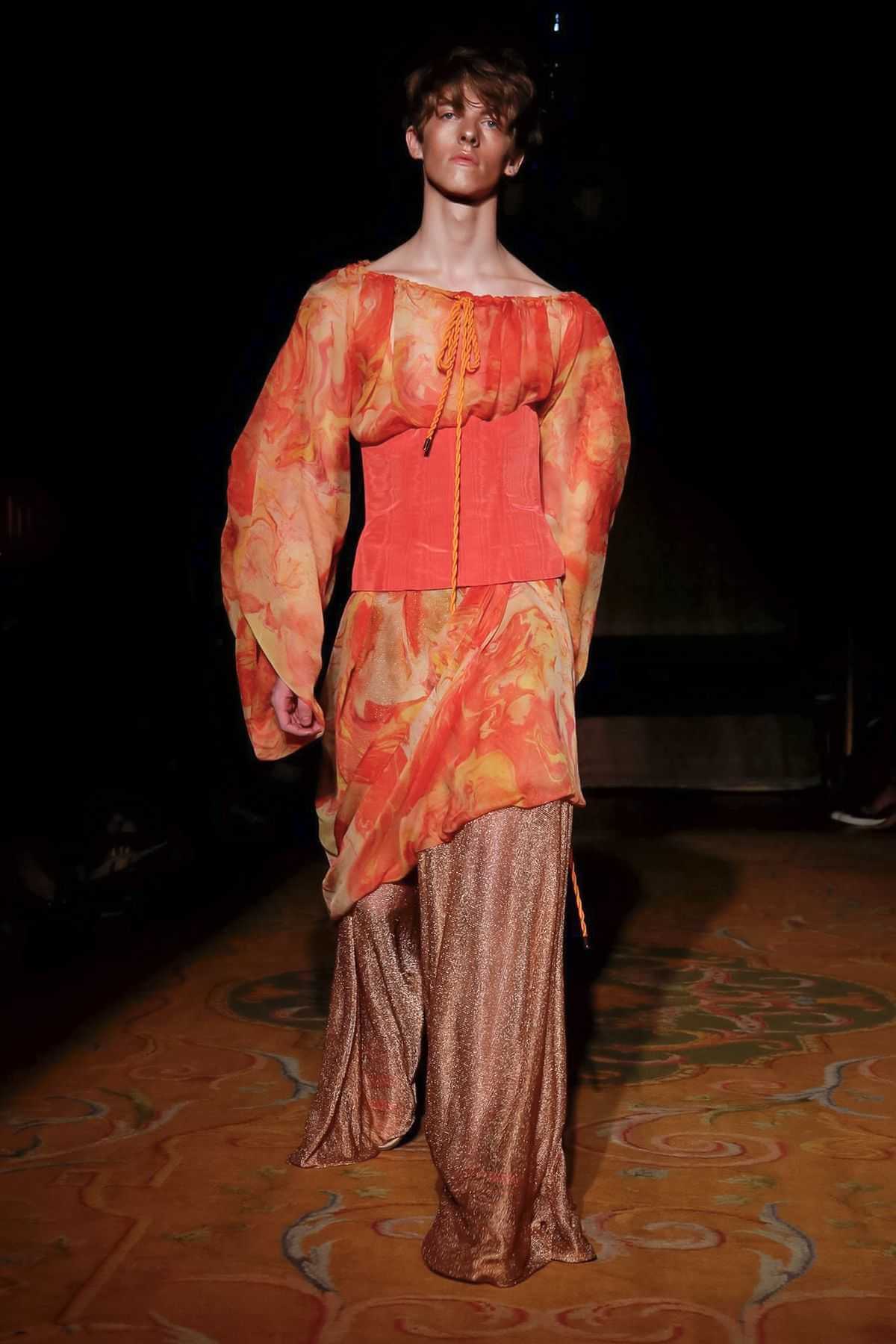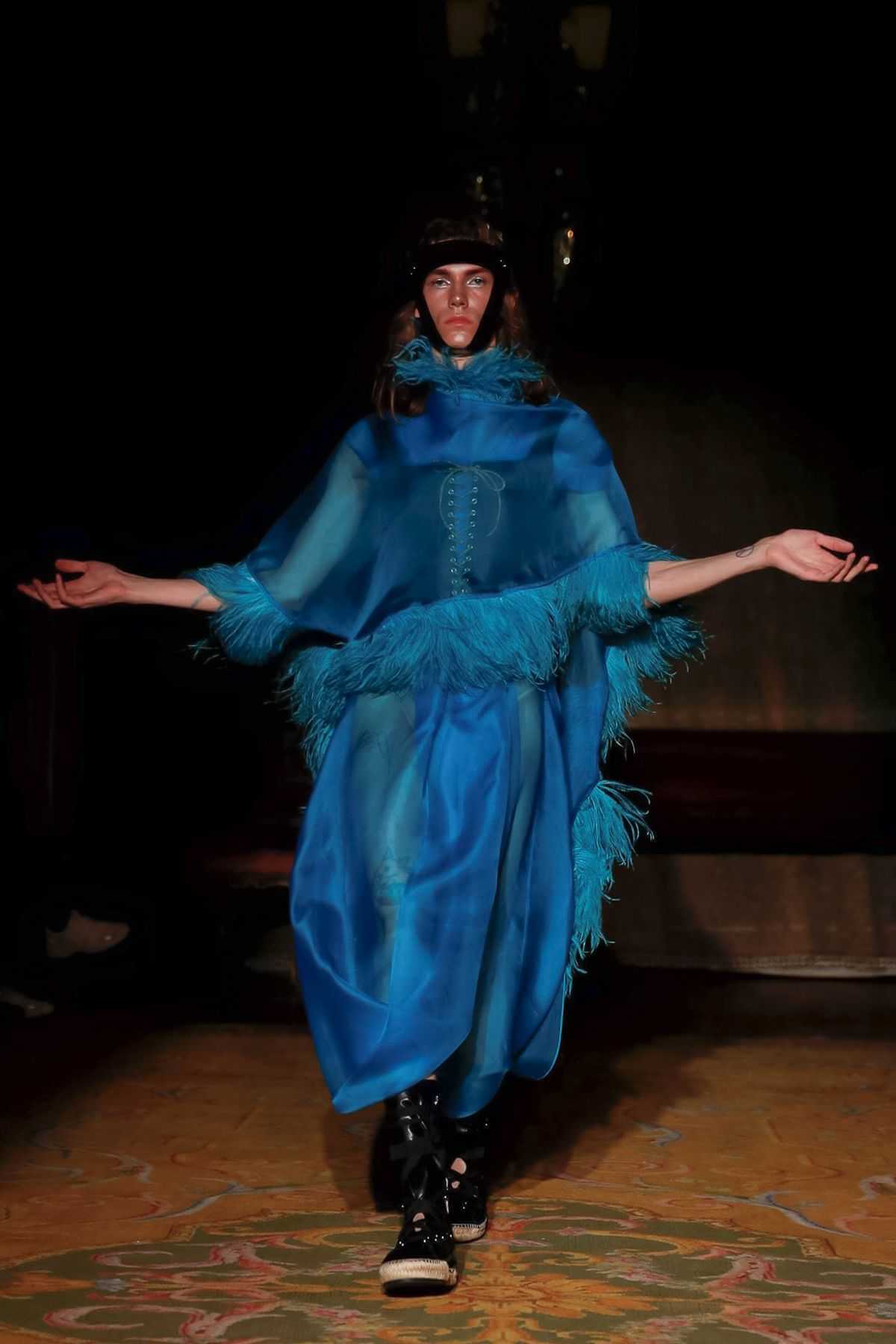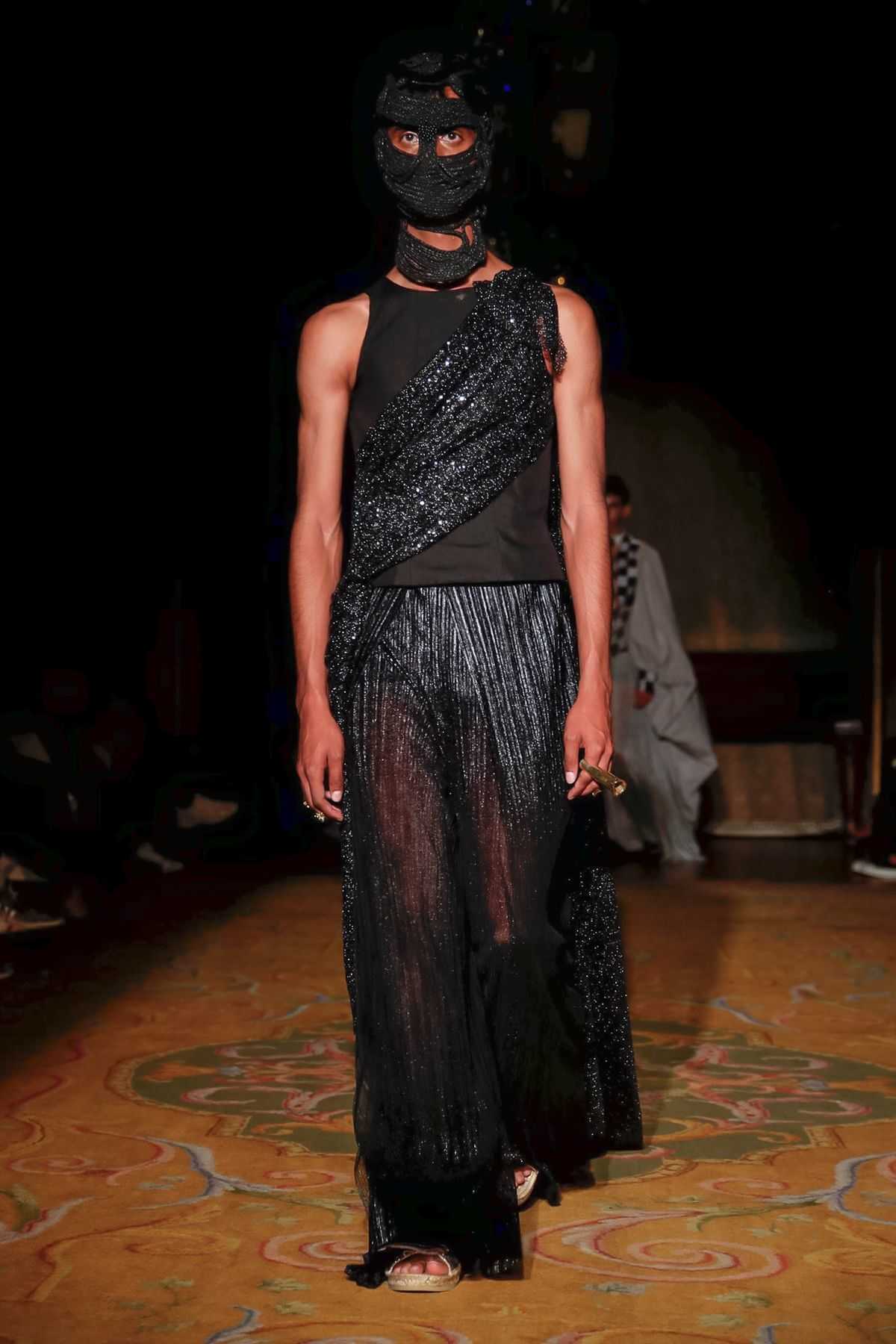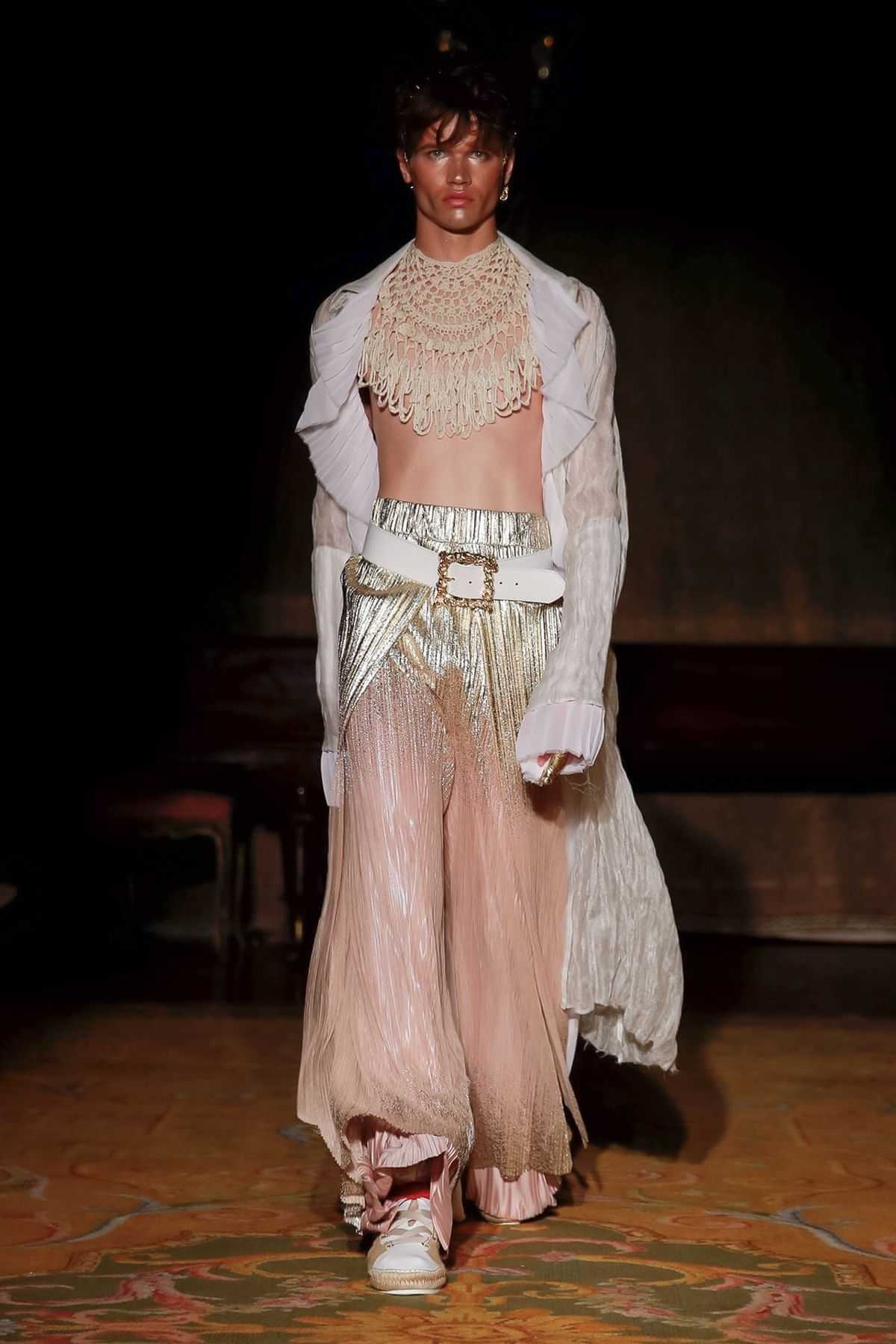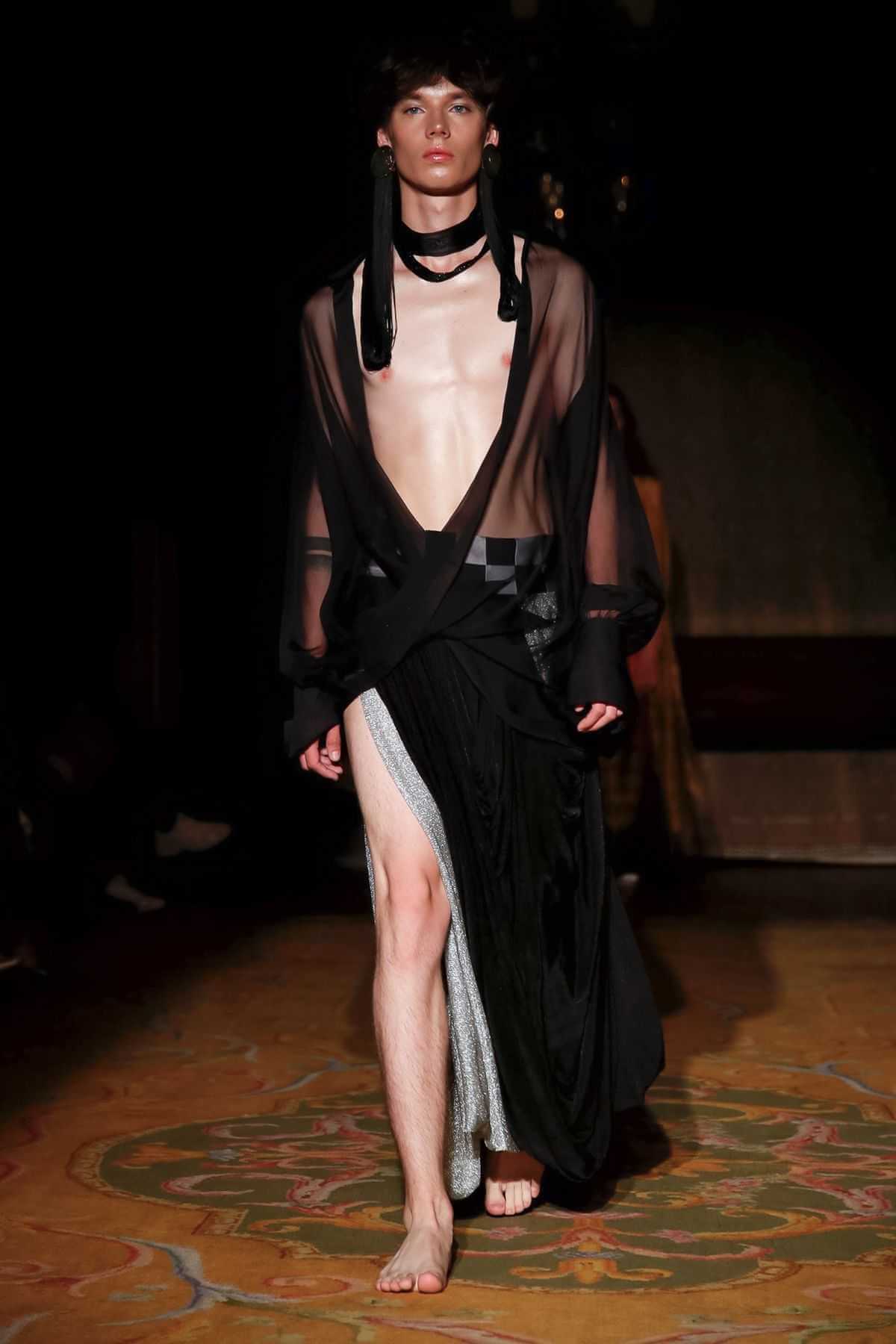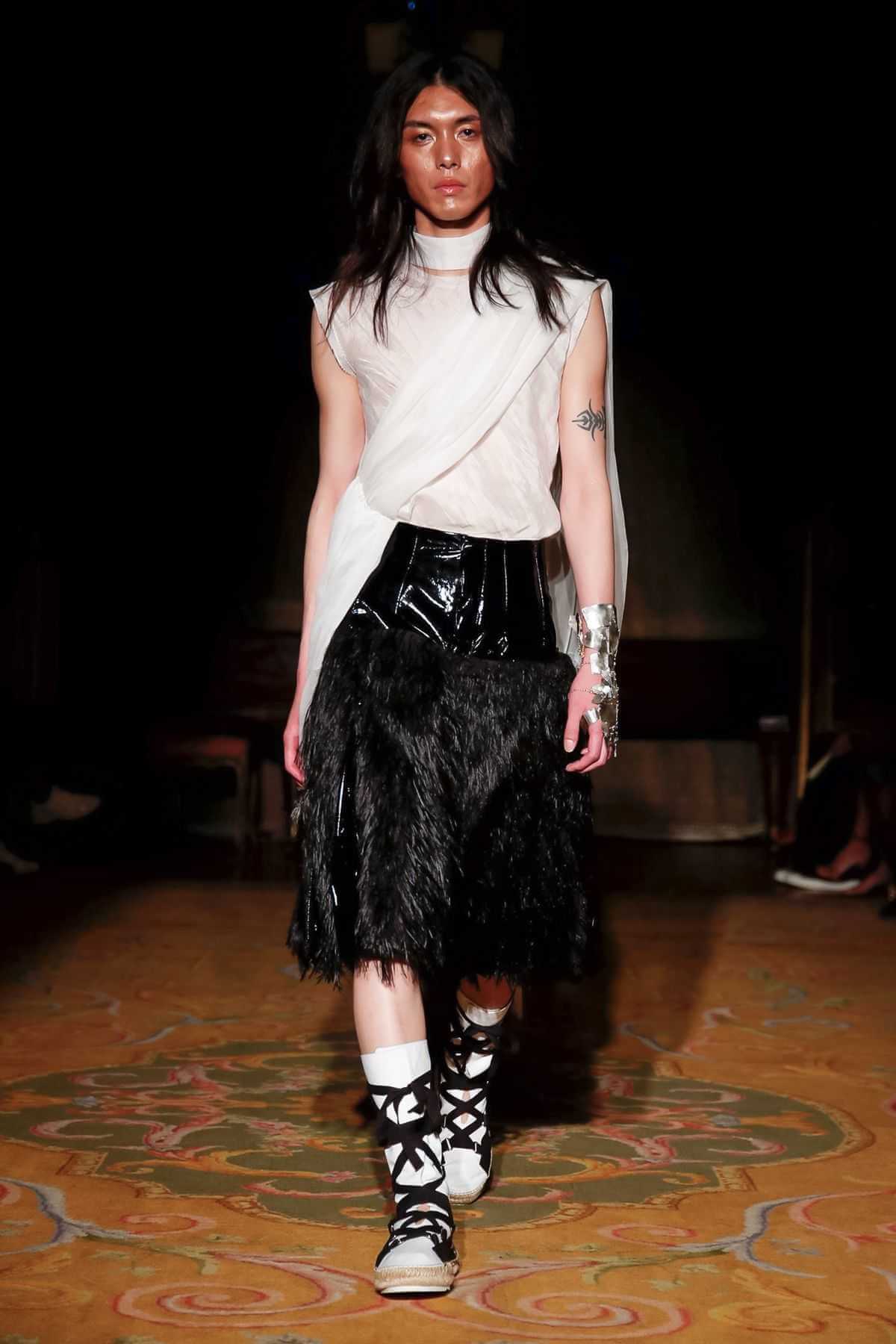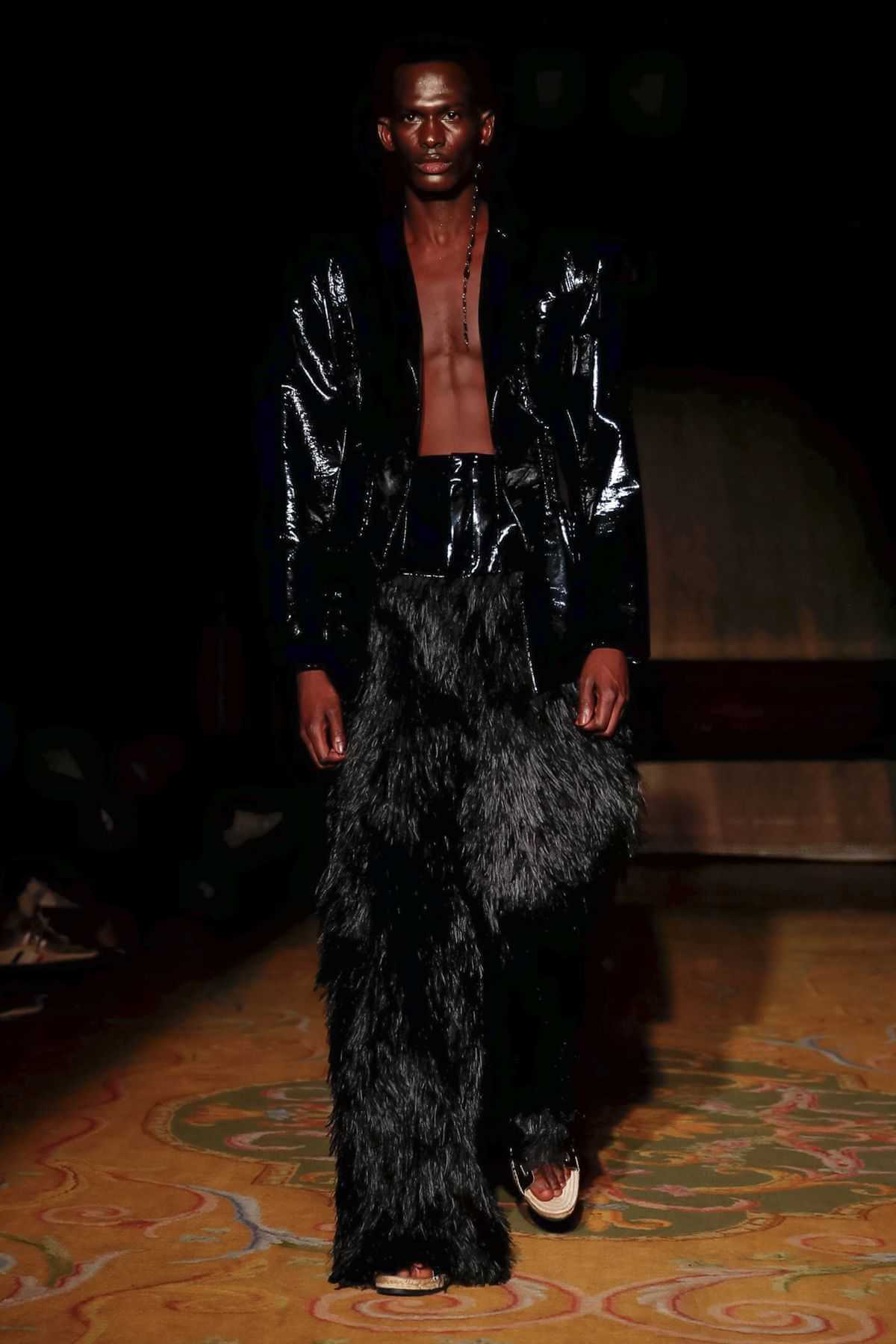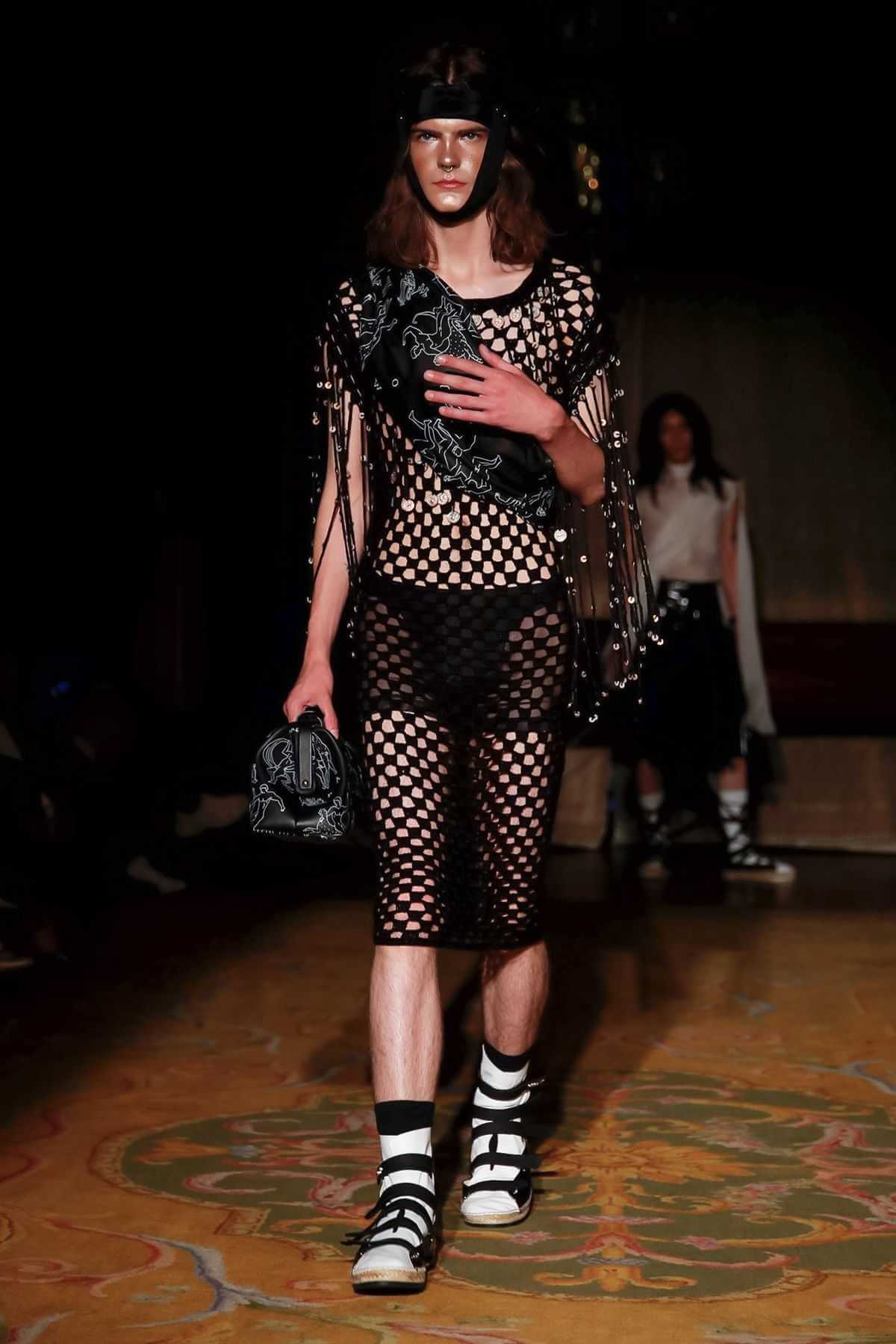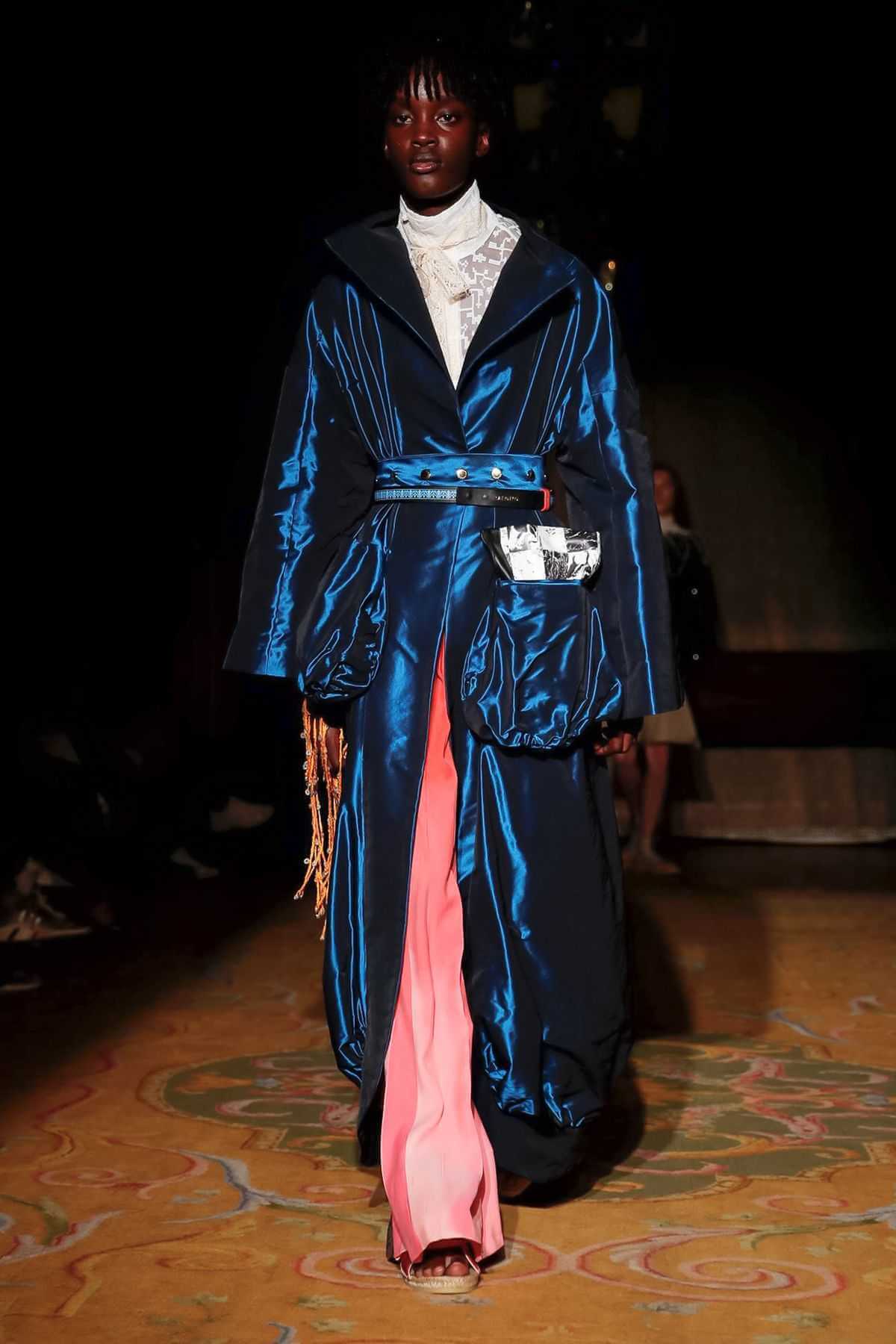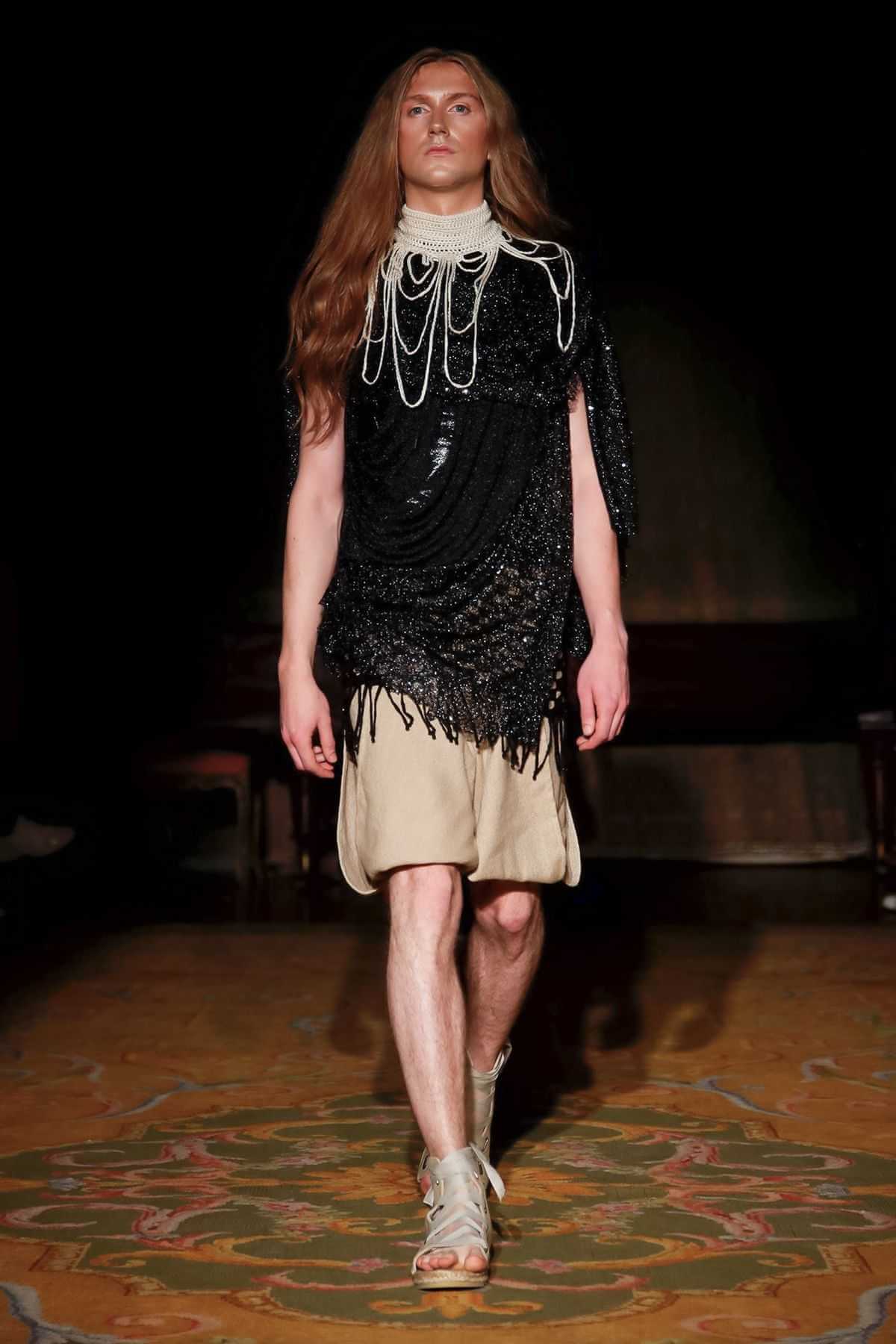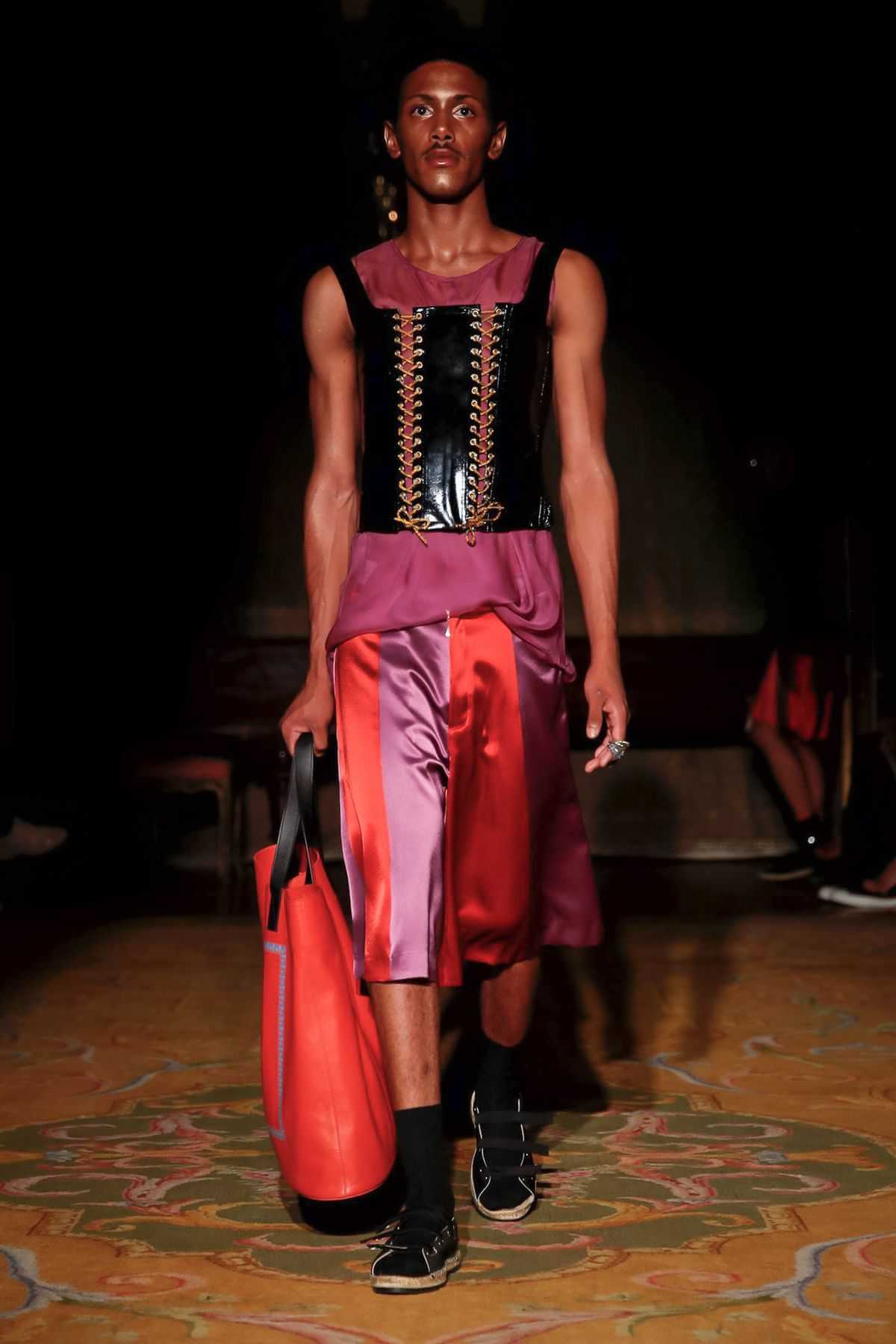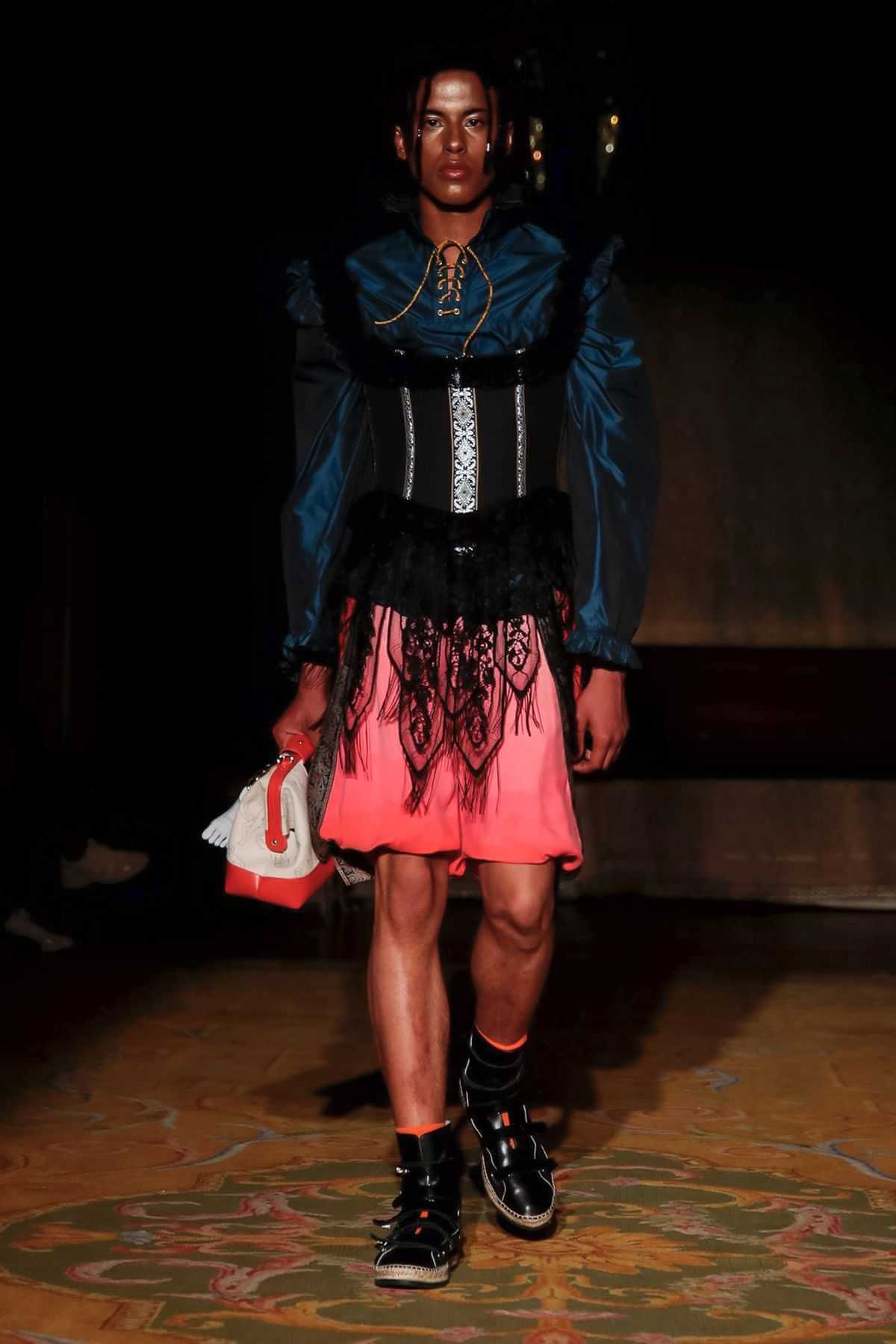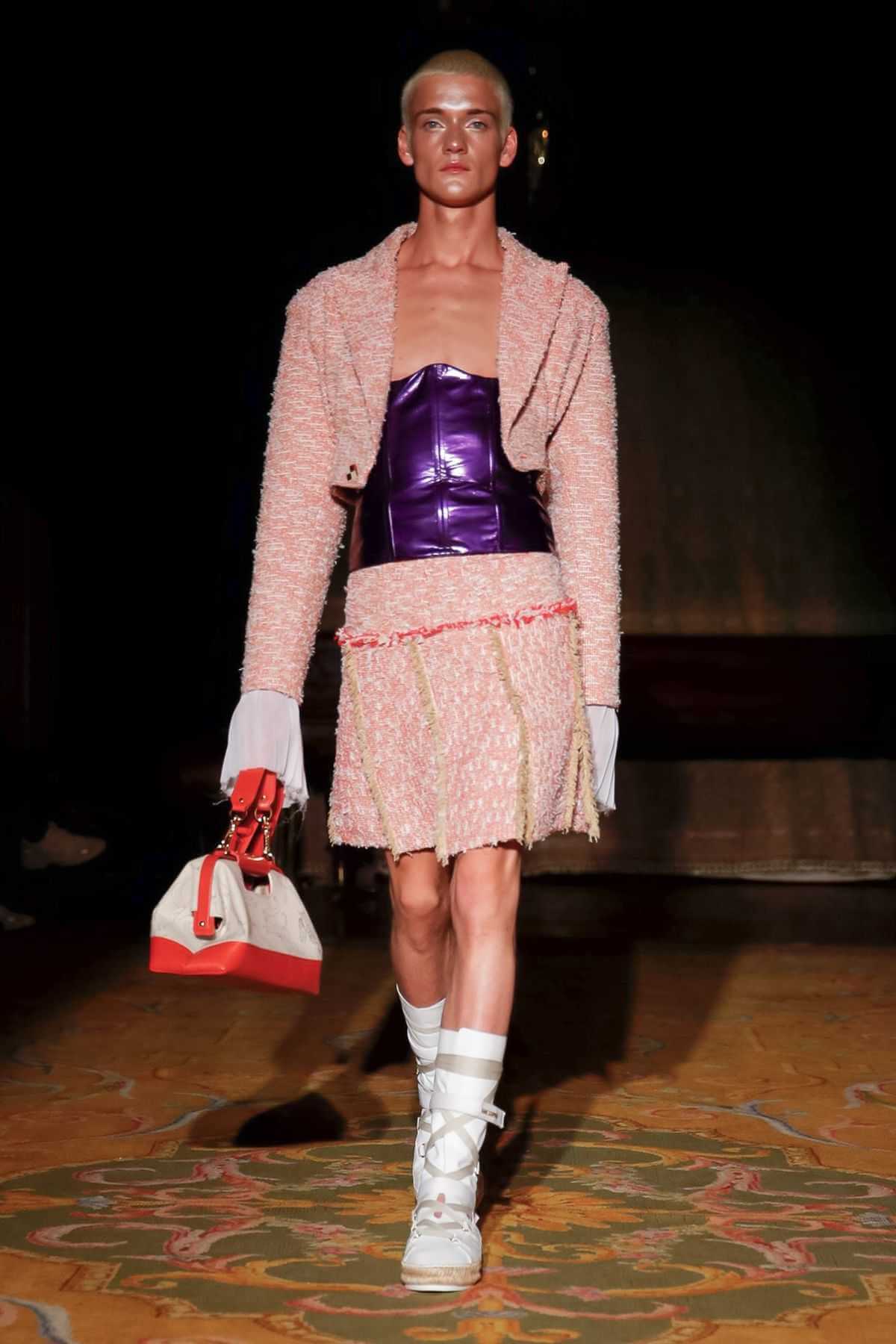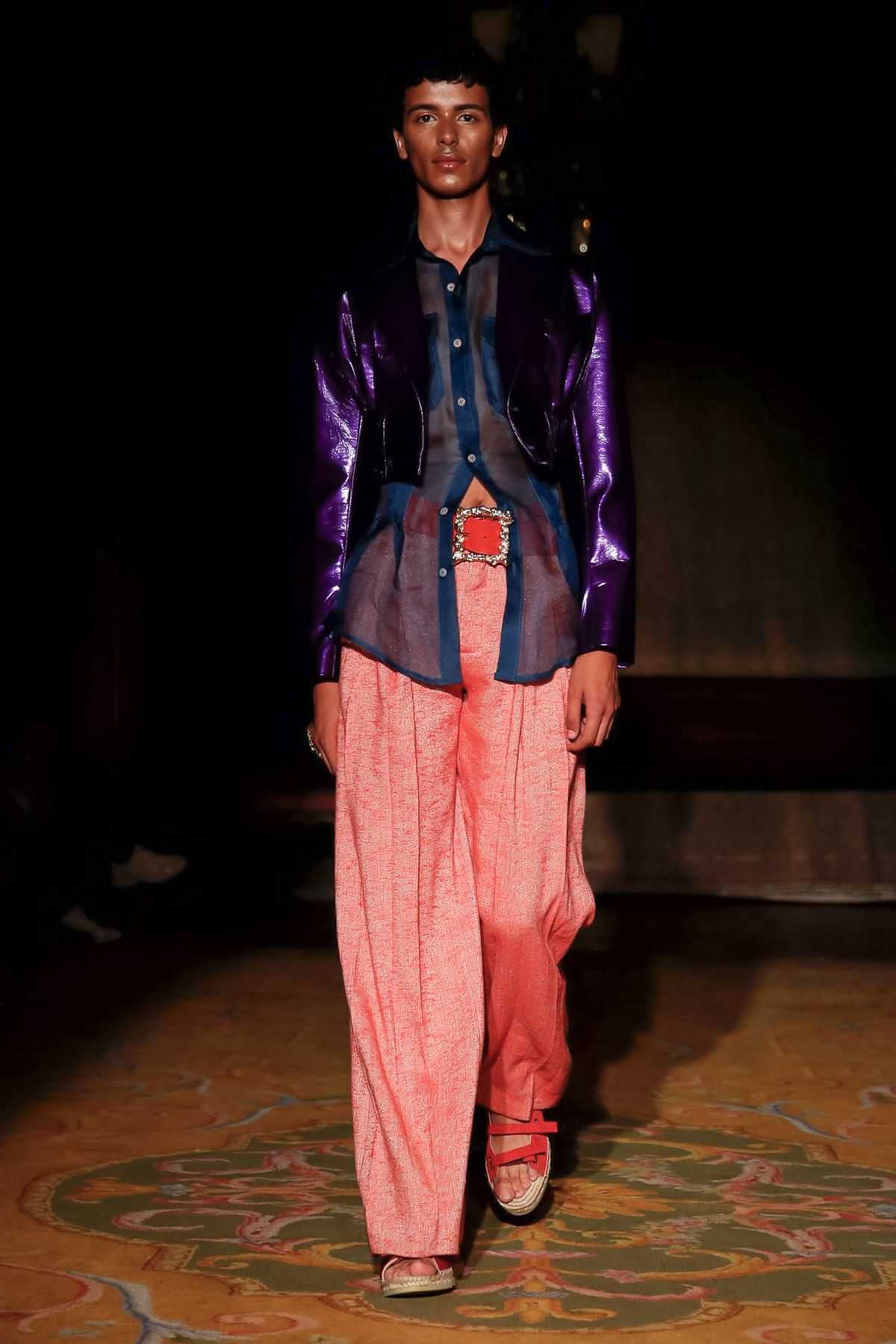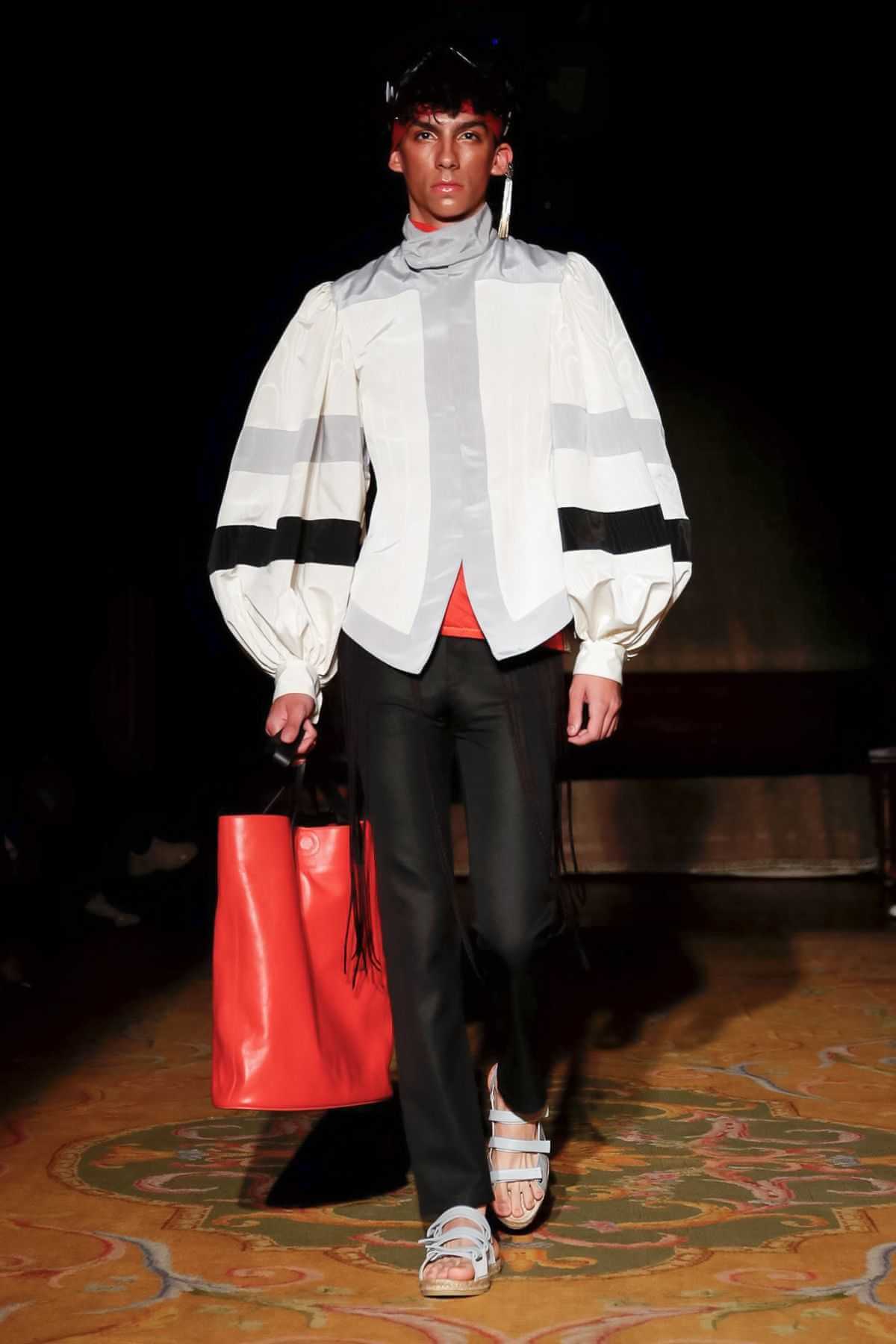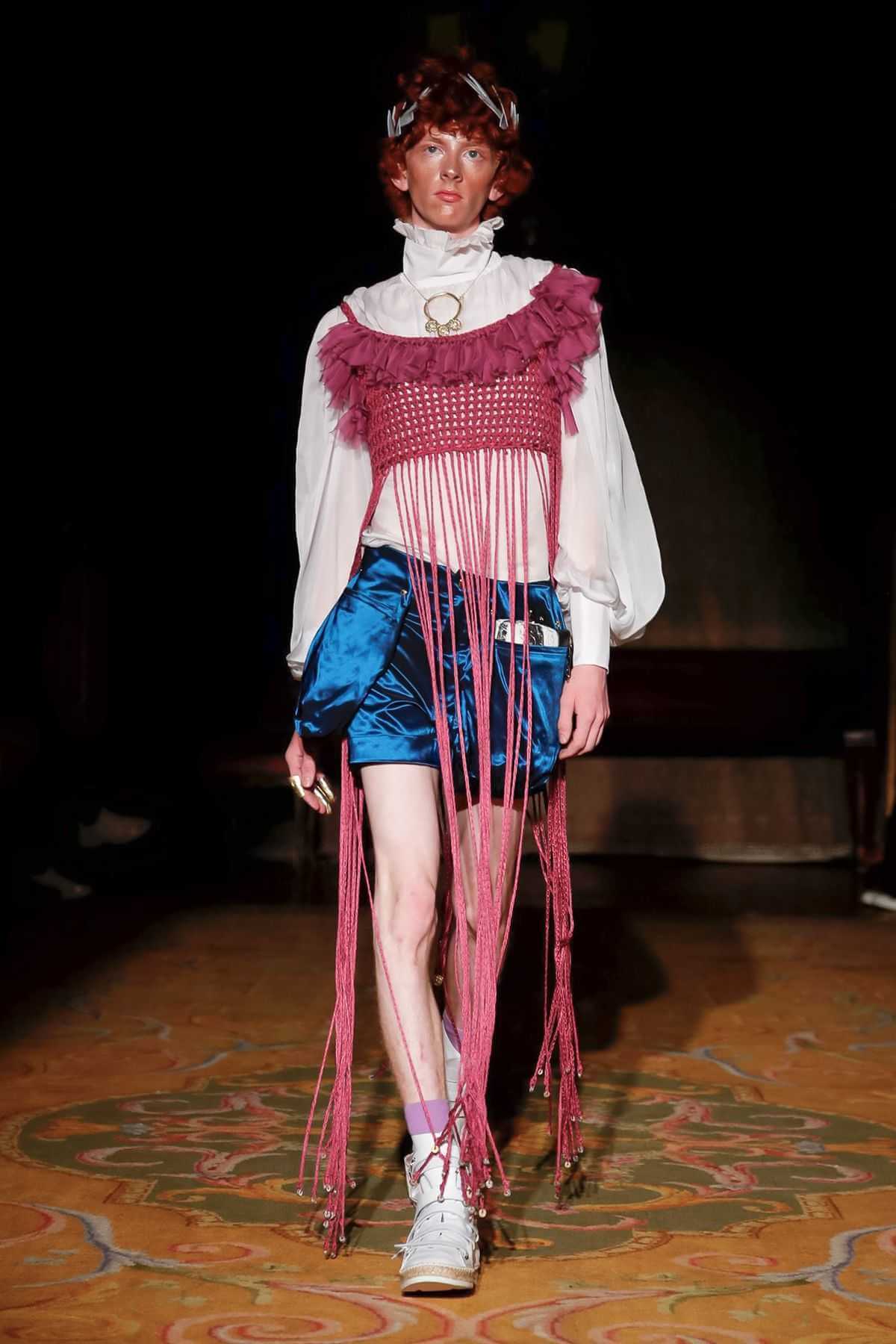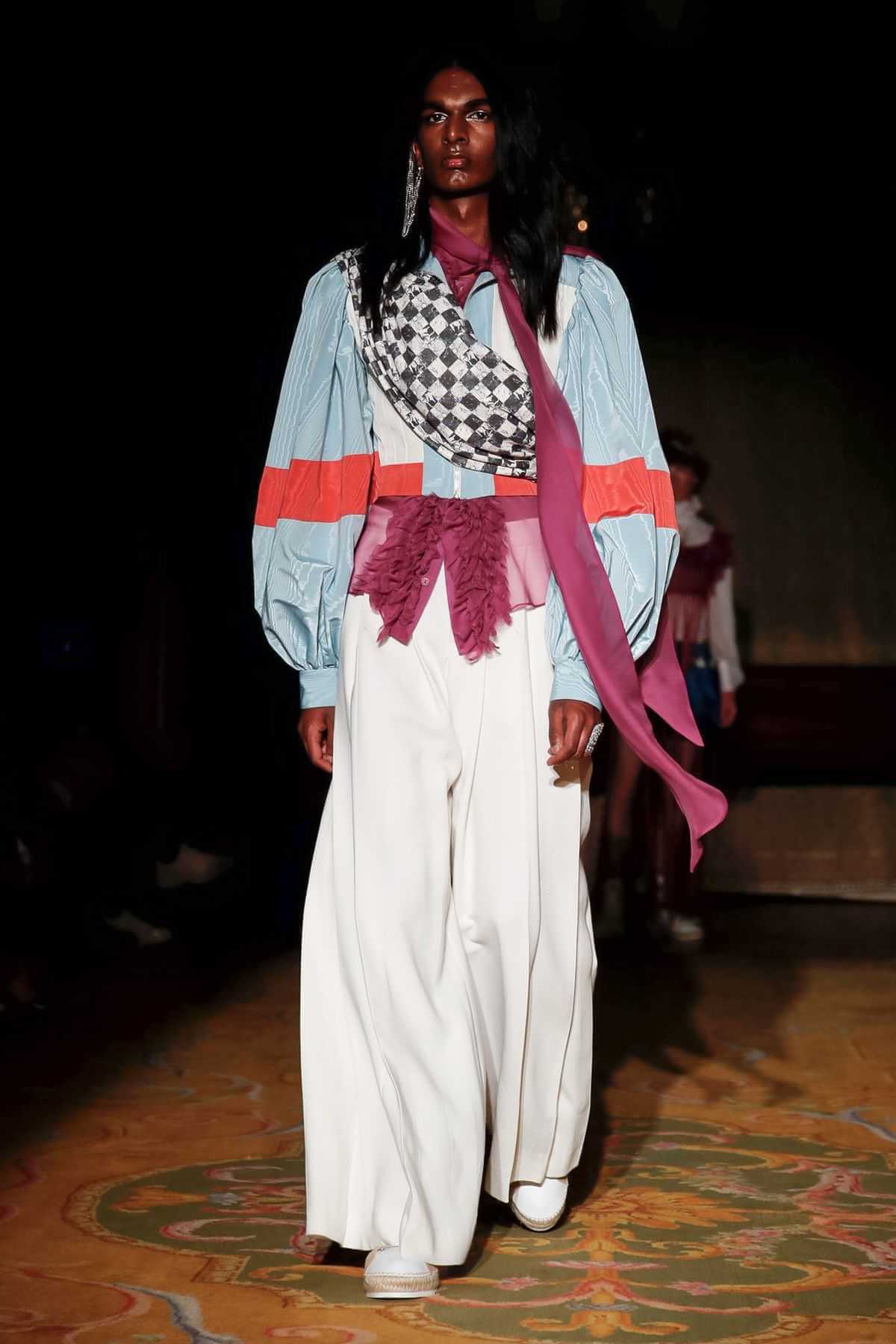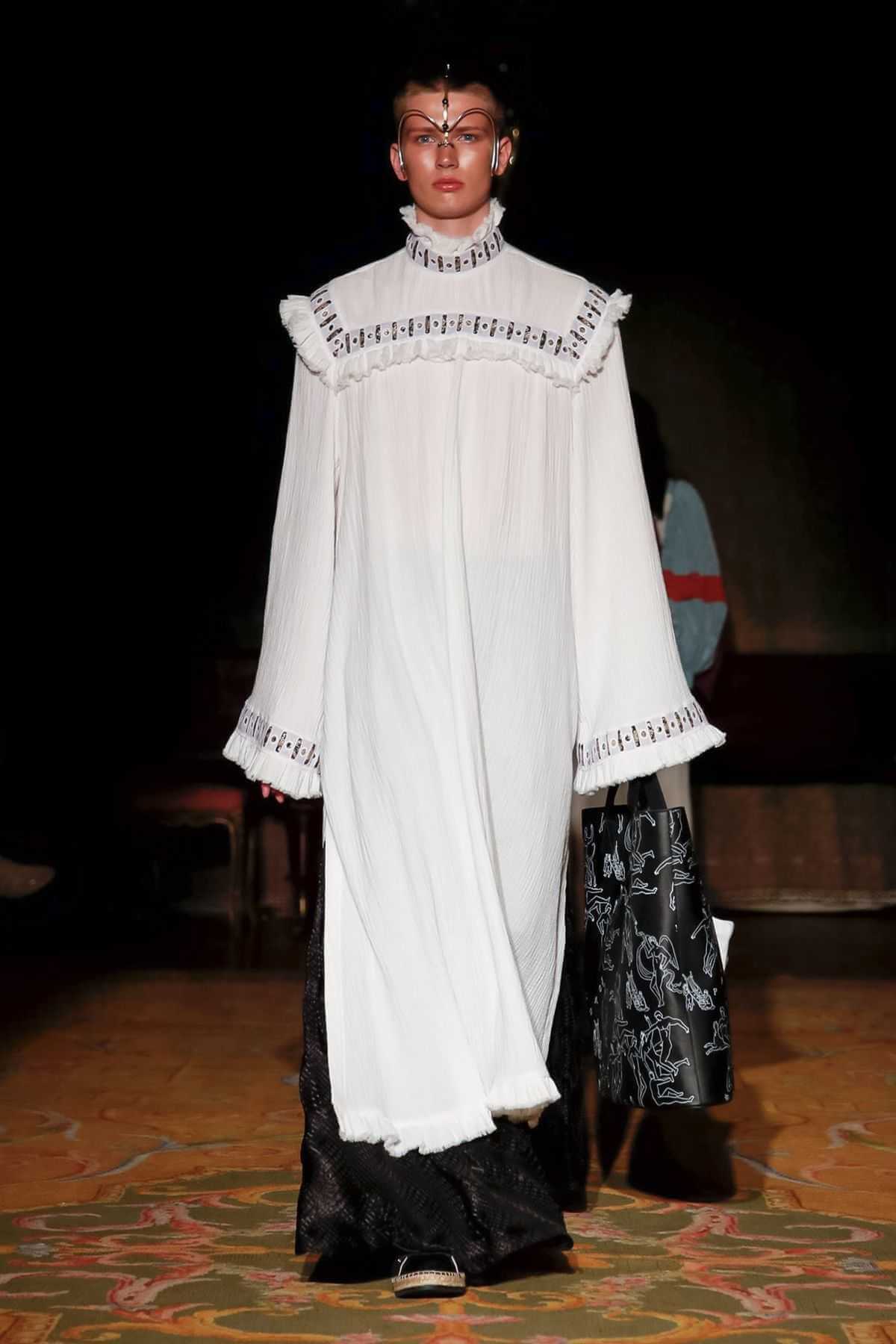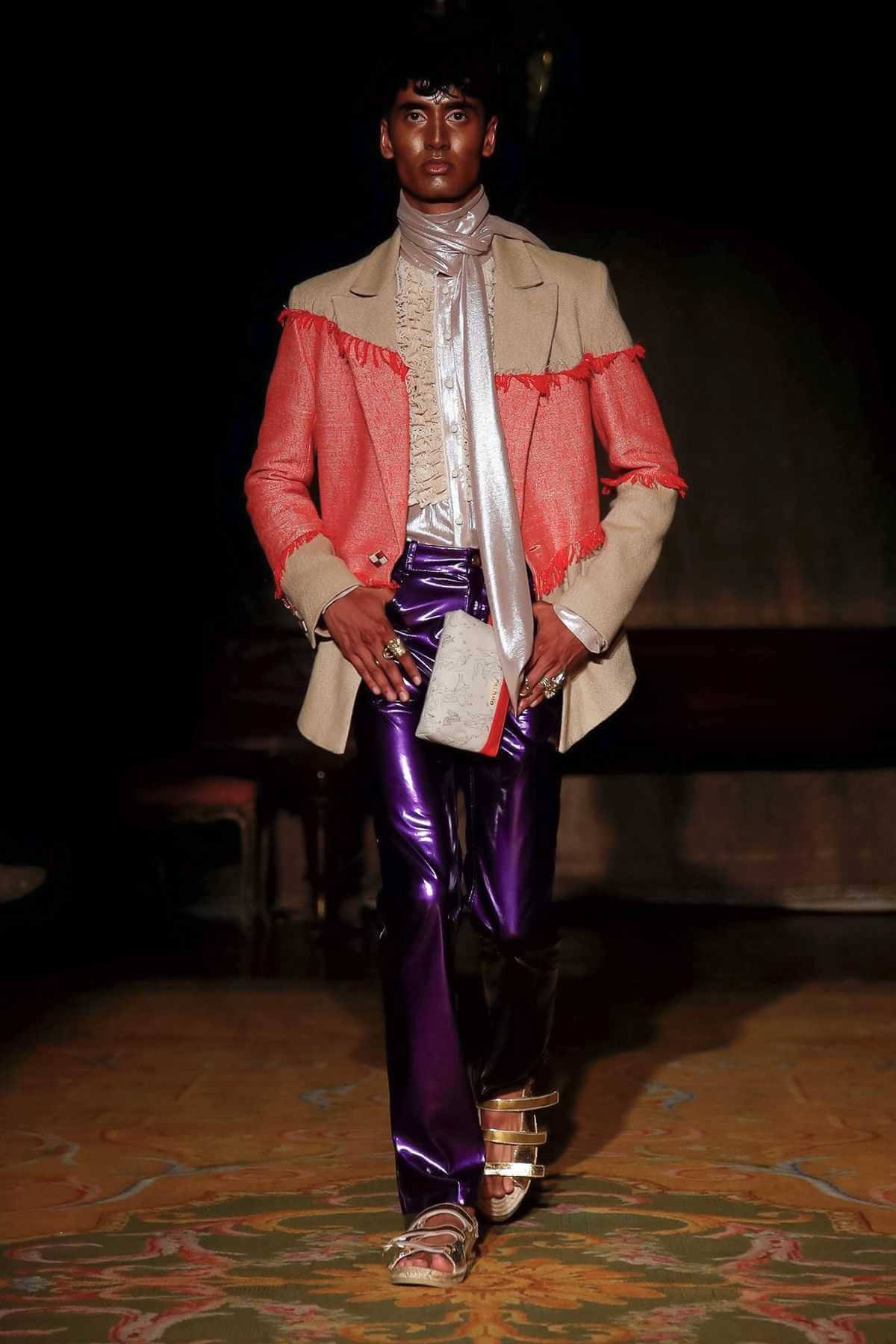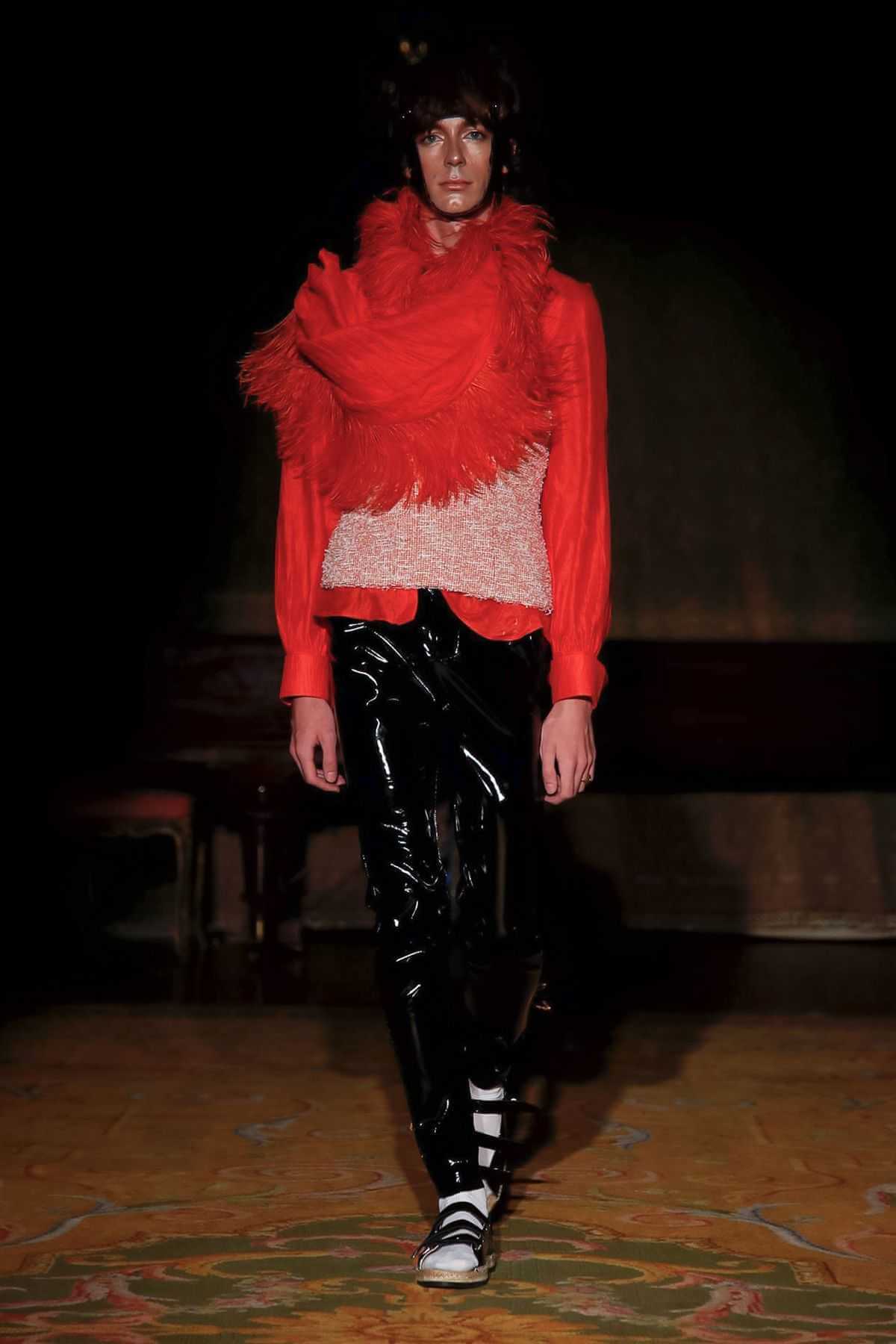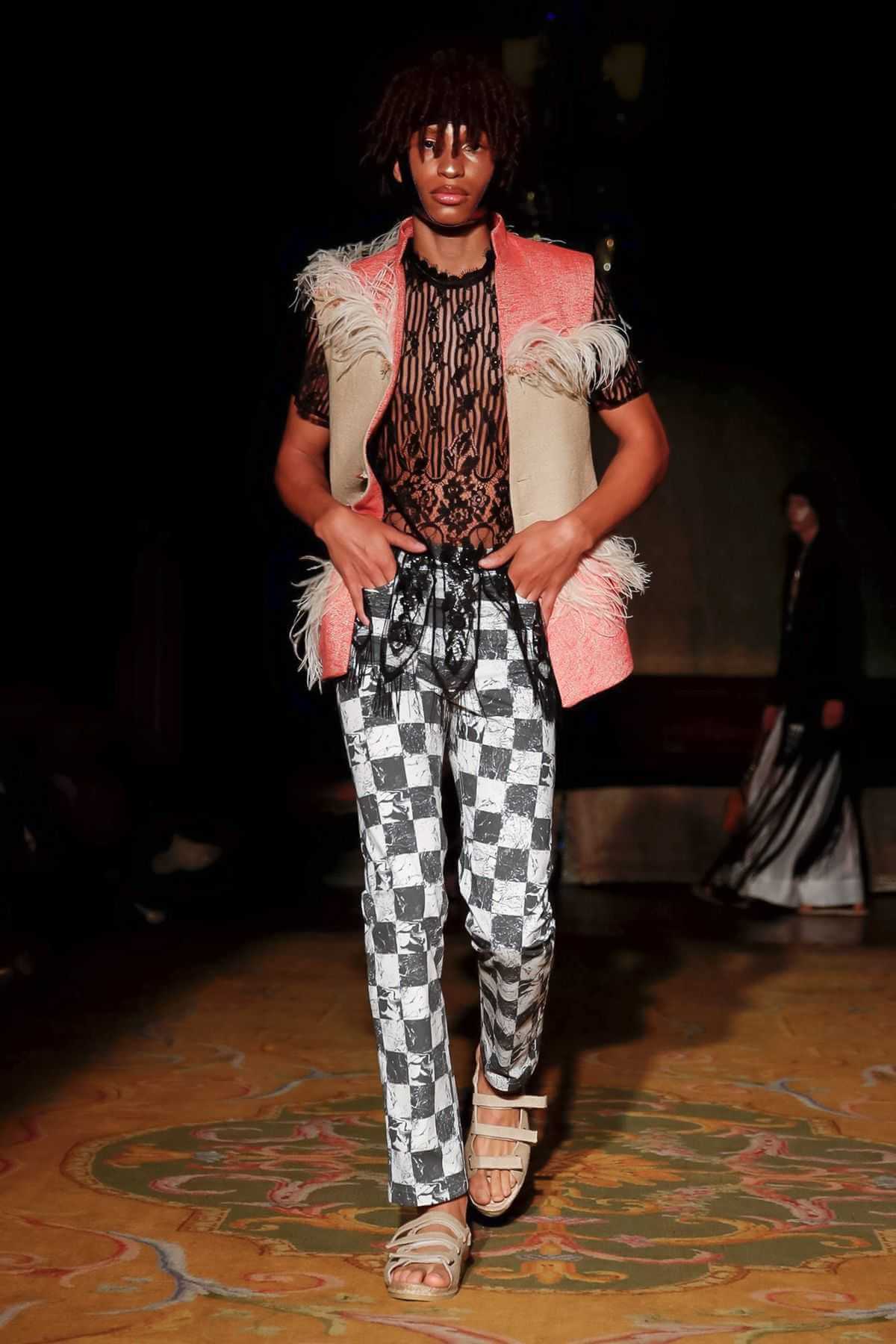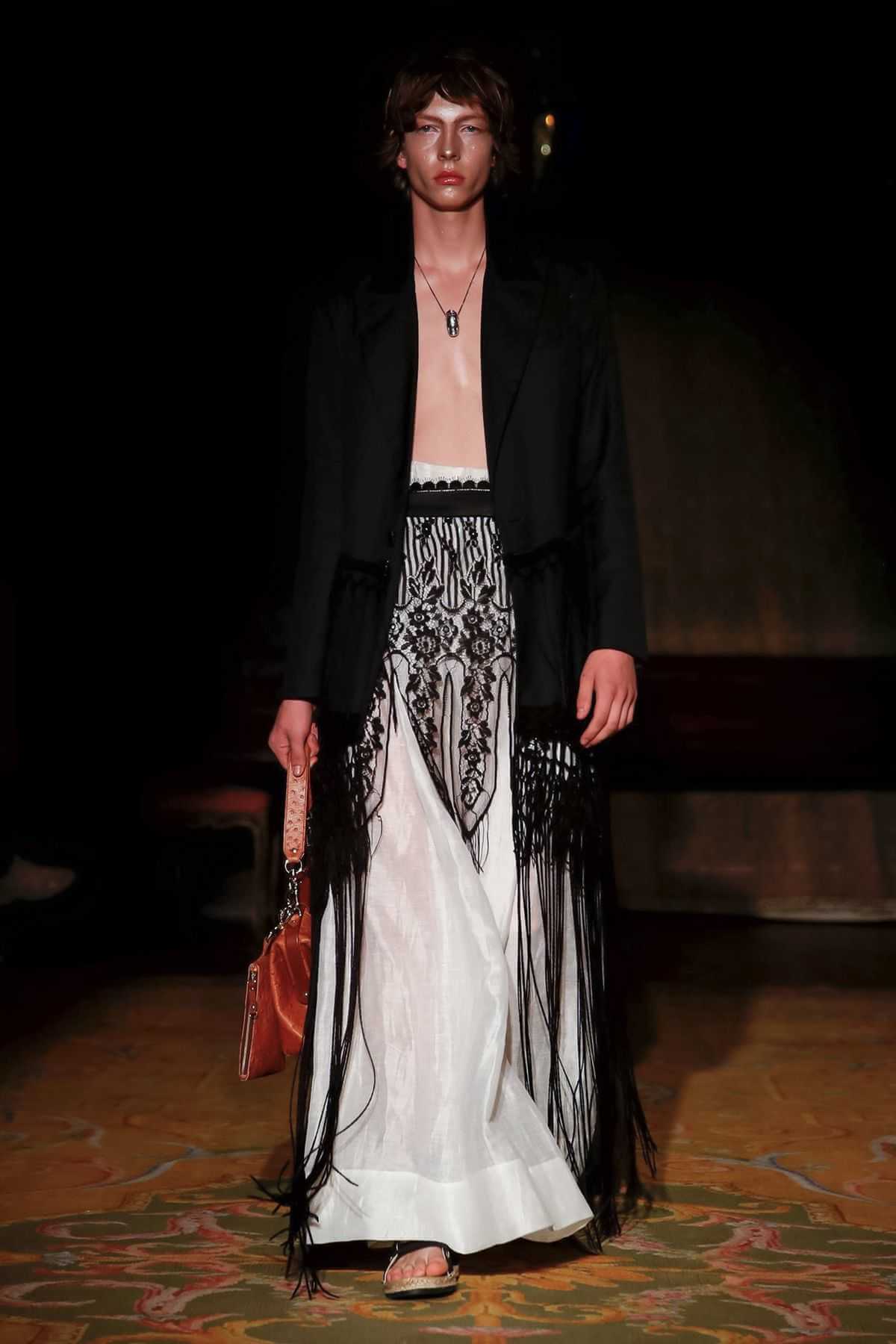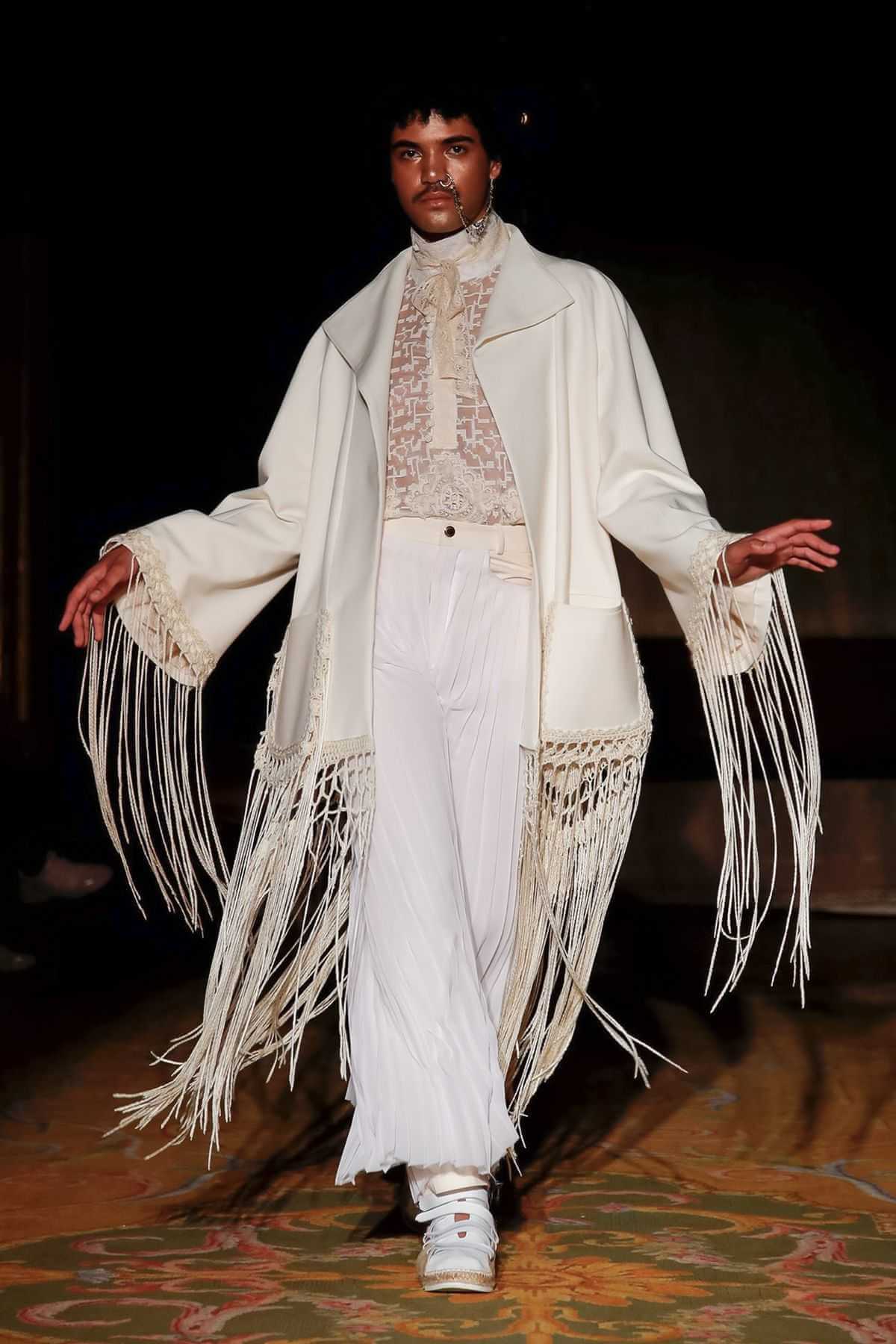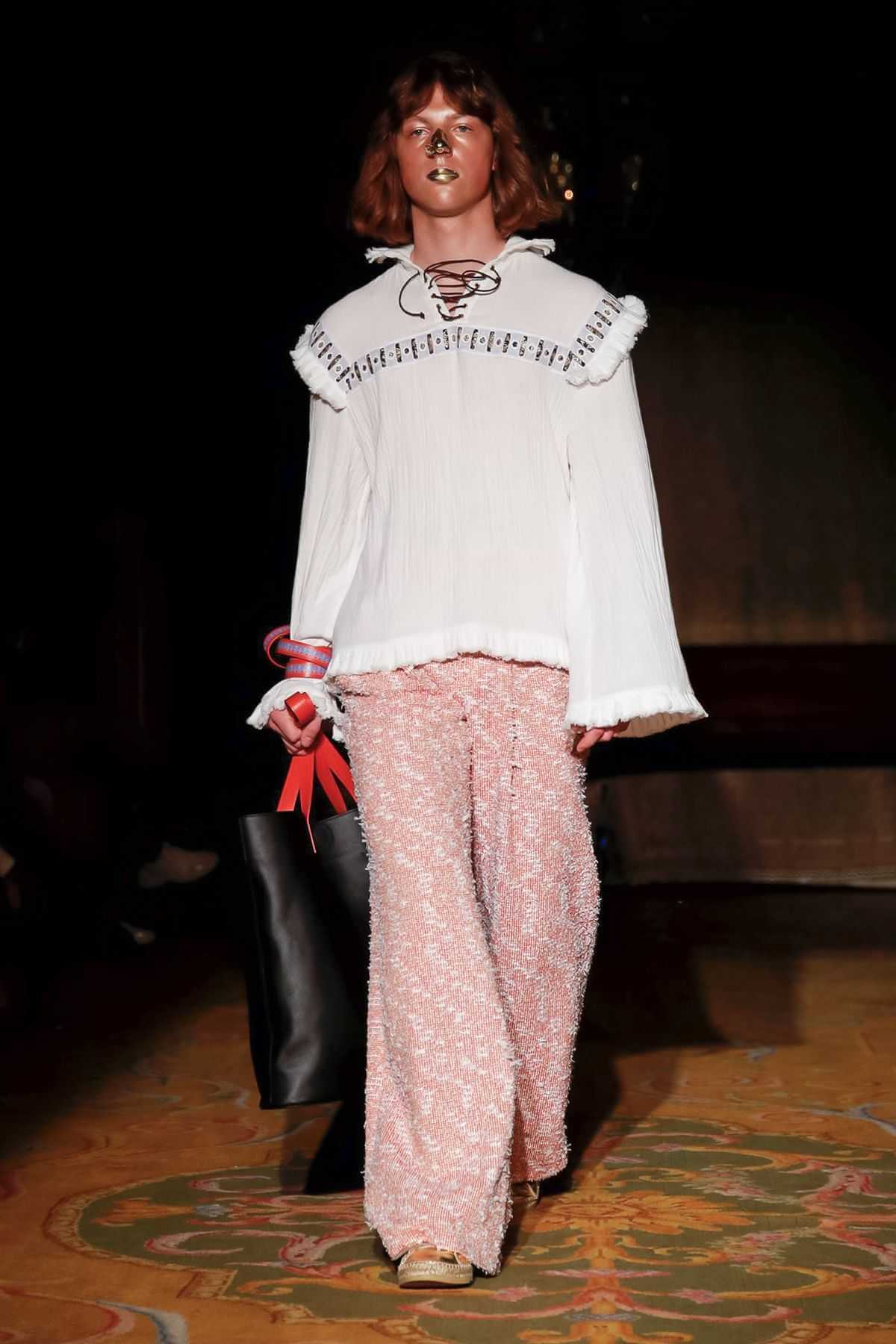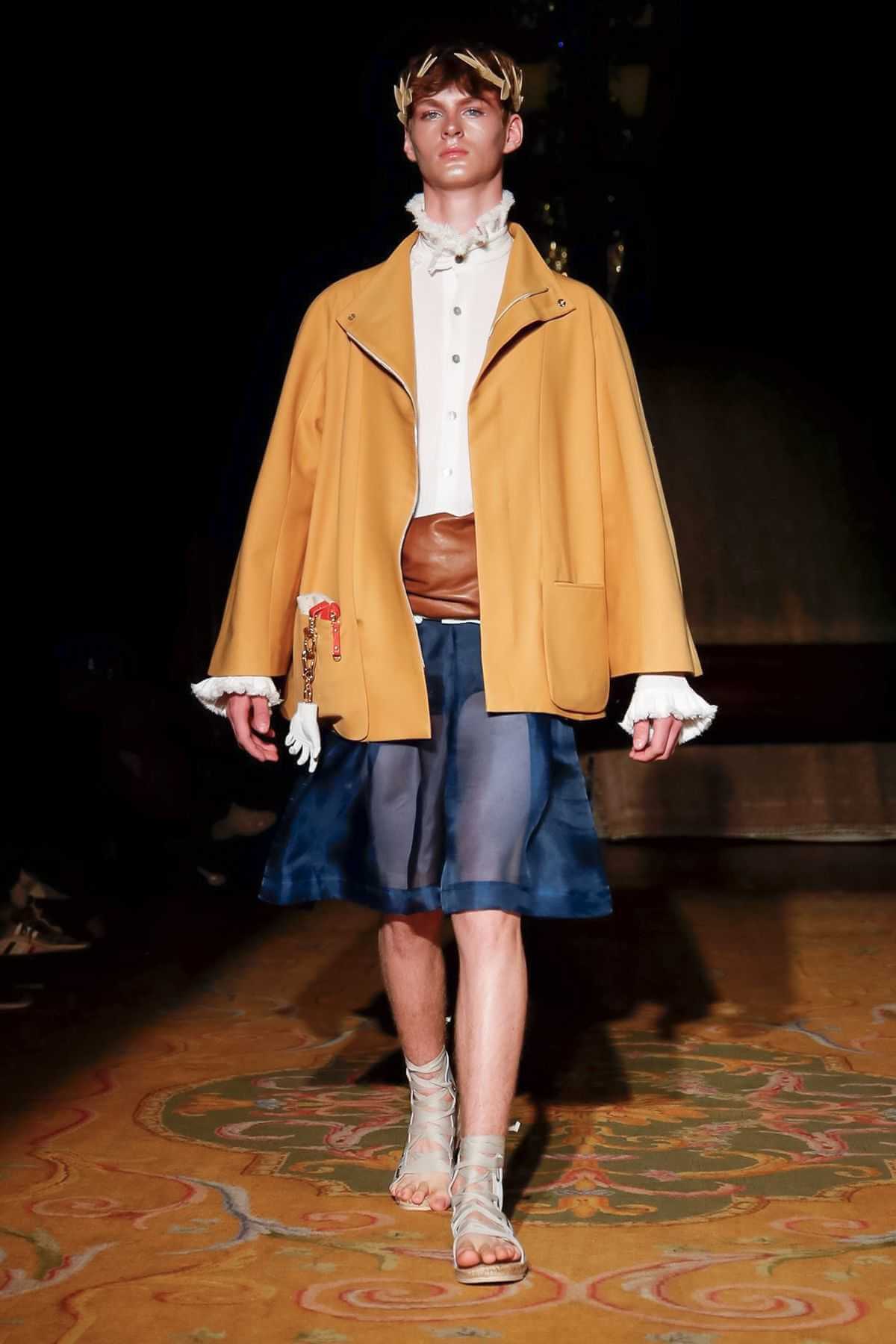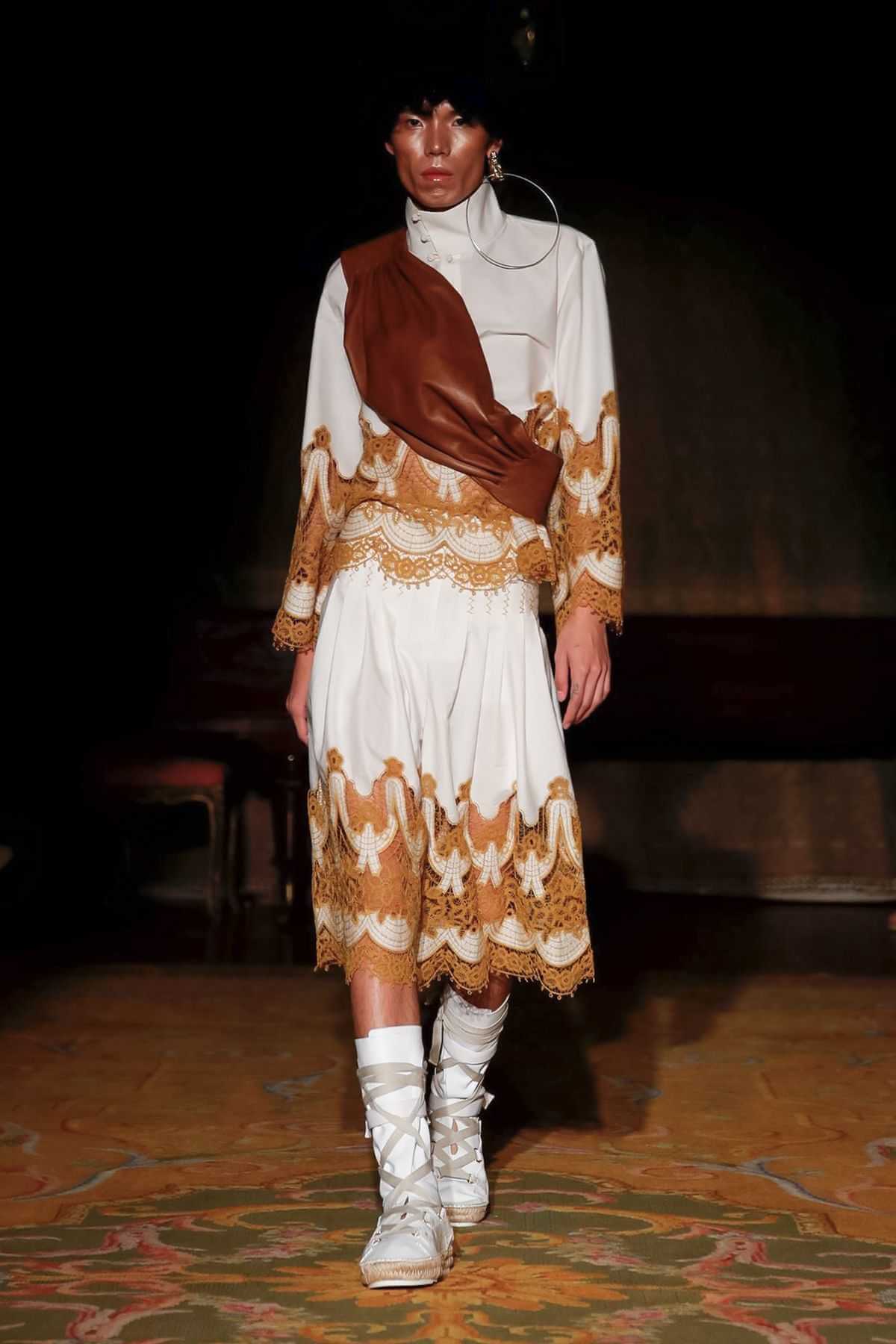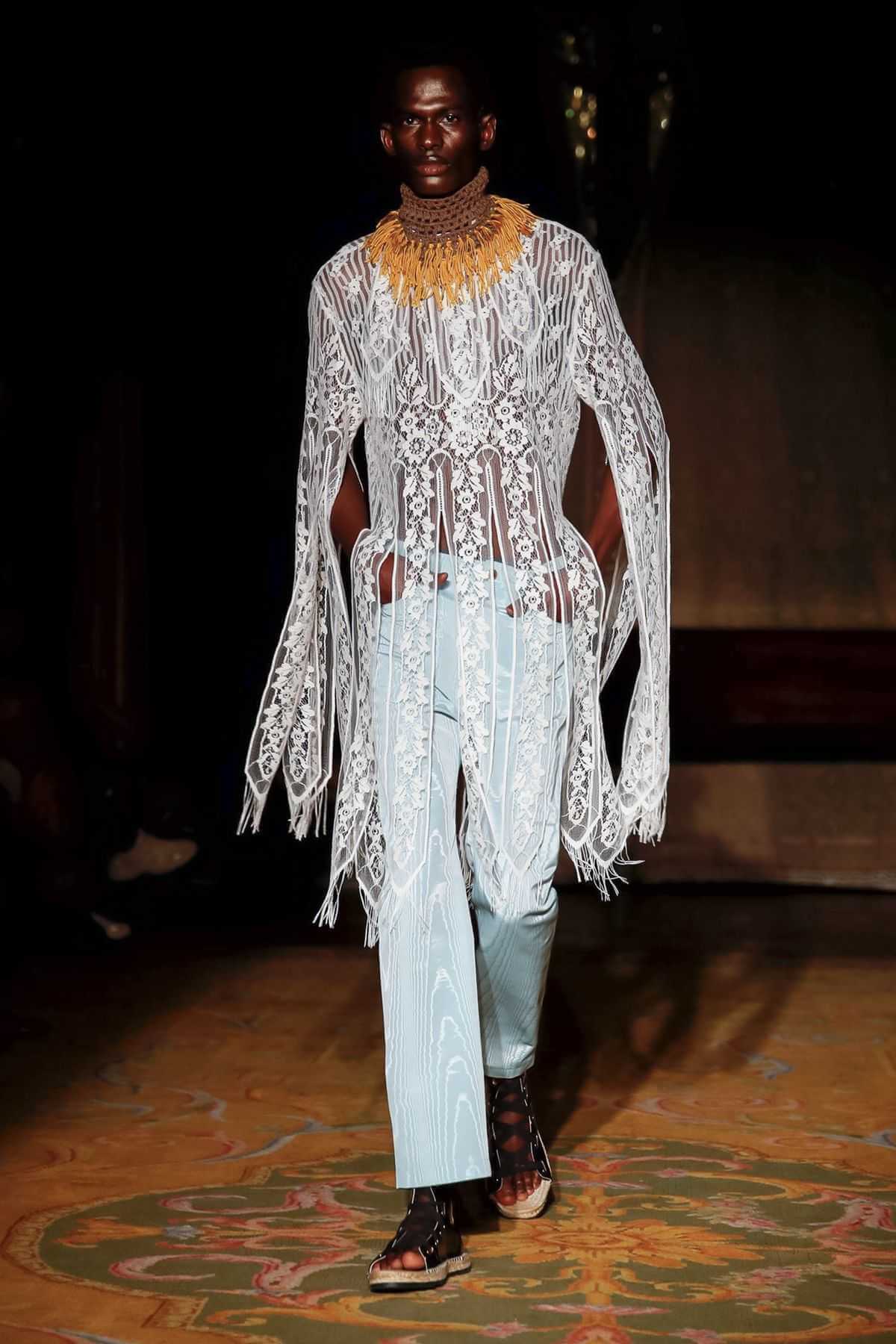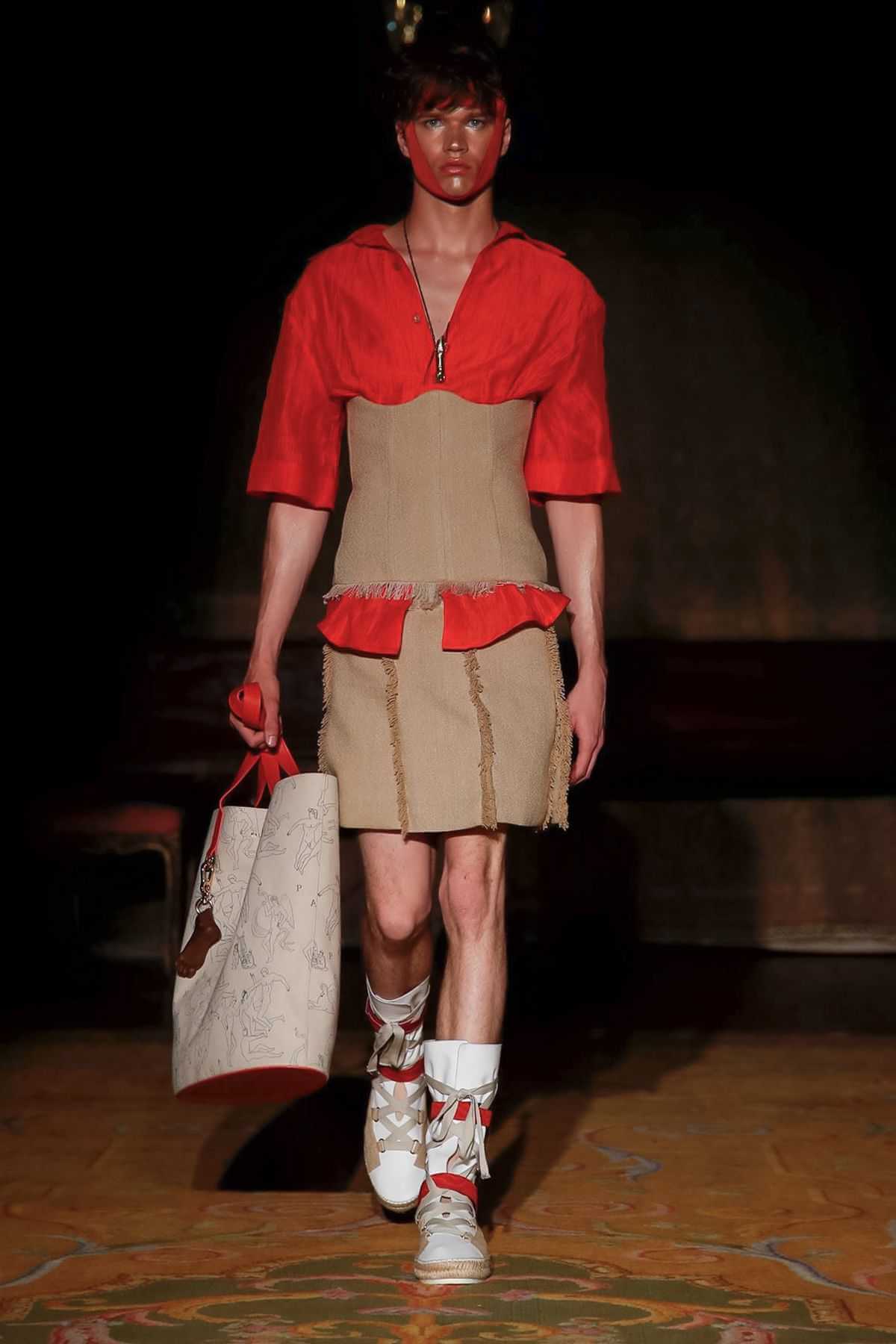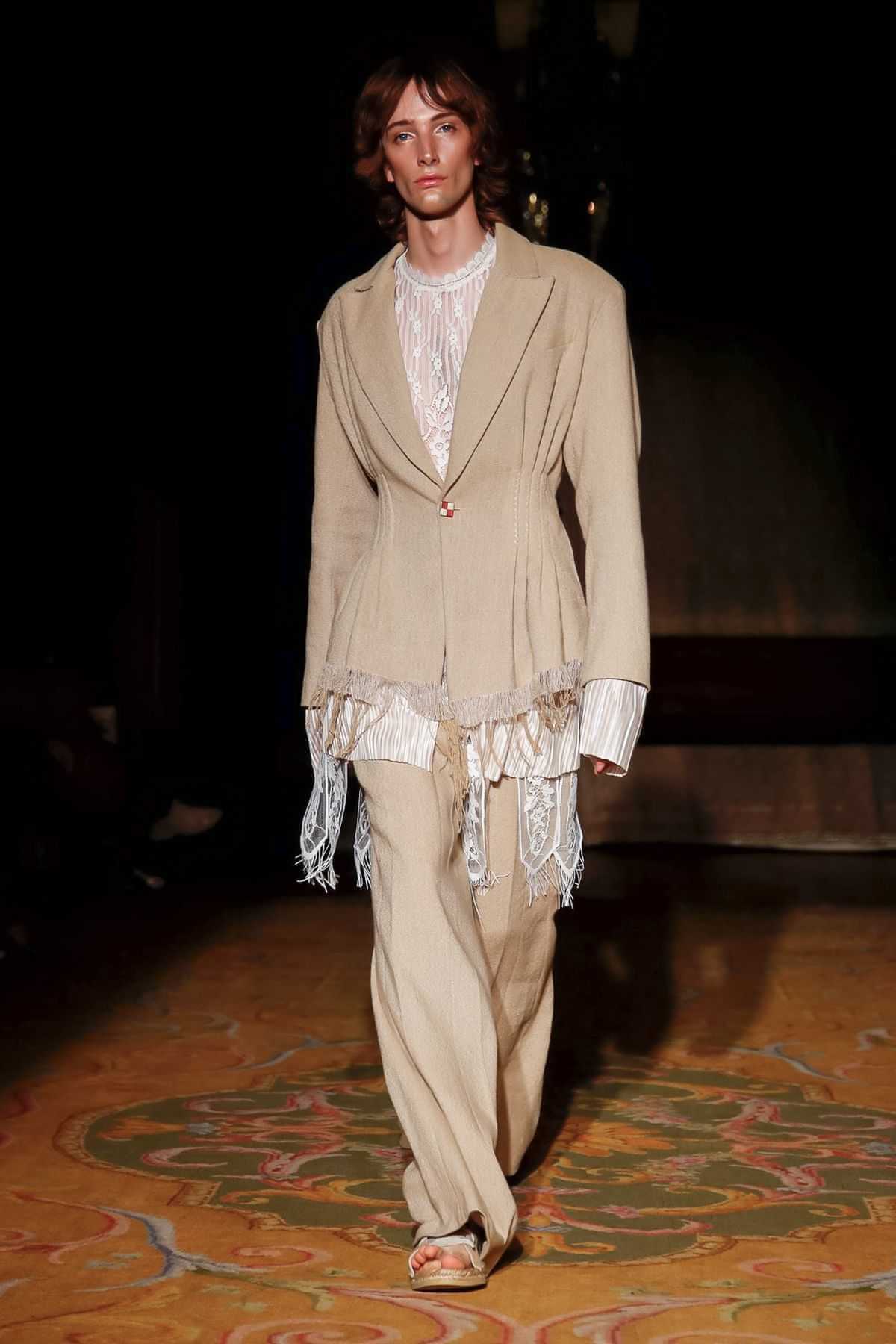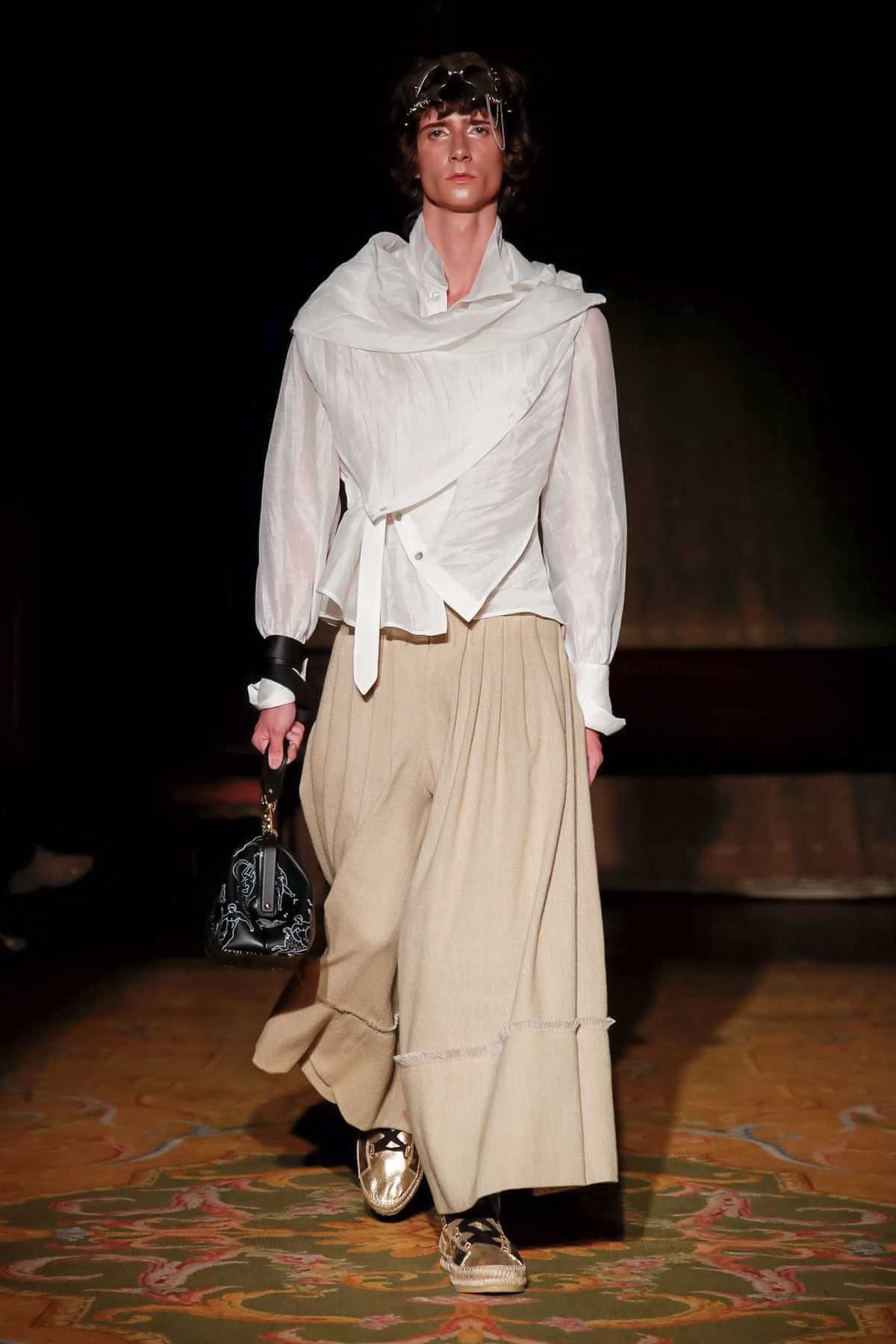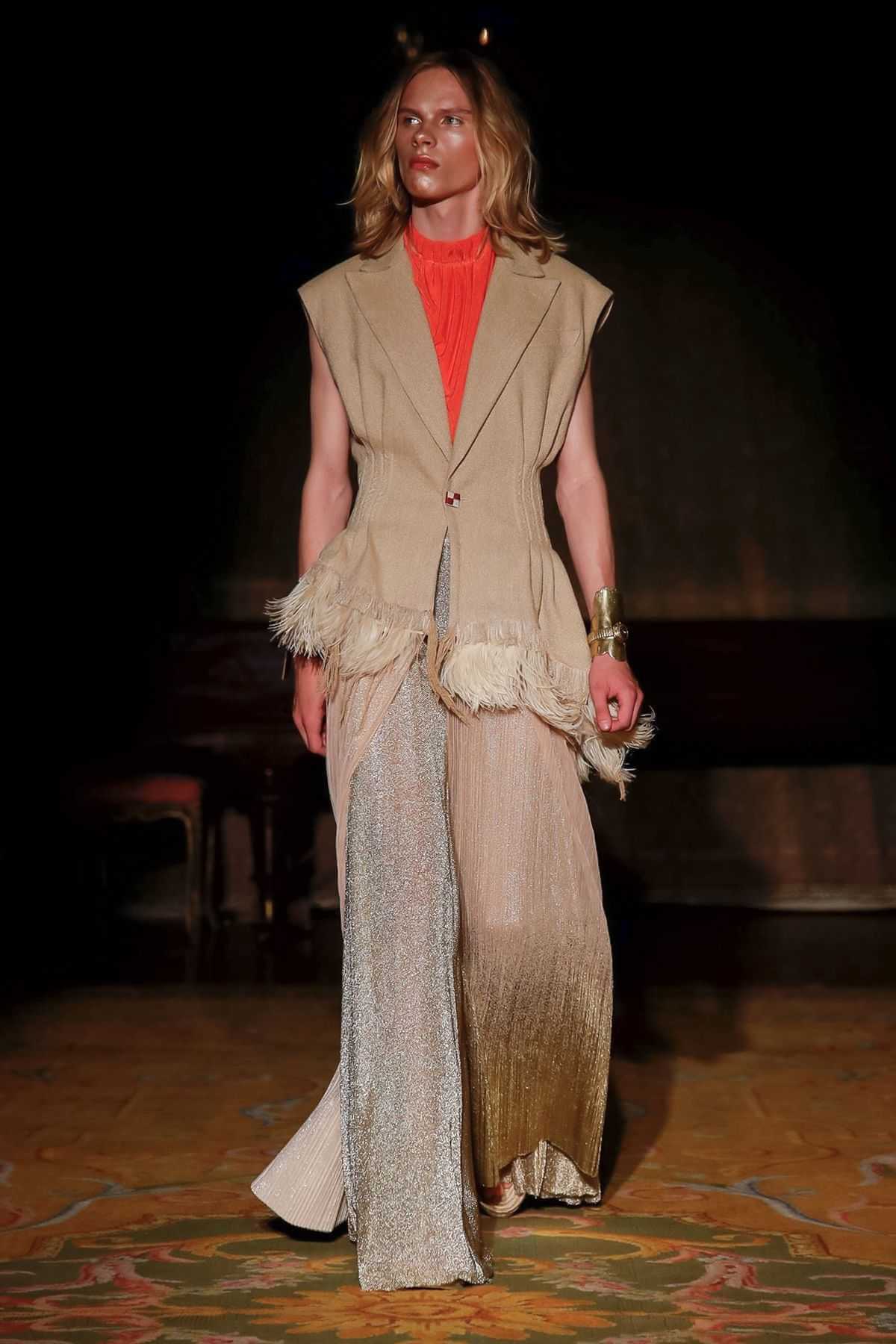 International fashion yields to the feet of Palomo Spain because his perspective has changed the rules of men's fashion, without fear and with a solid step.