READ IN: Español
Palomo has presented its twelfth collection through an audiovisual piece produced by Shine Iberia during Paris Fashion Week. This new proposal is inspired by the pacifist movement of the late 60s and early 70s, and aims to evoke a deep desire for evolution.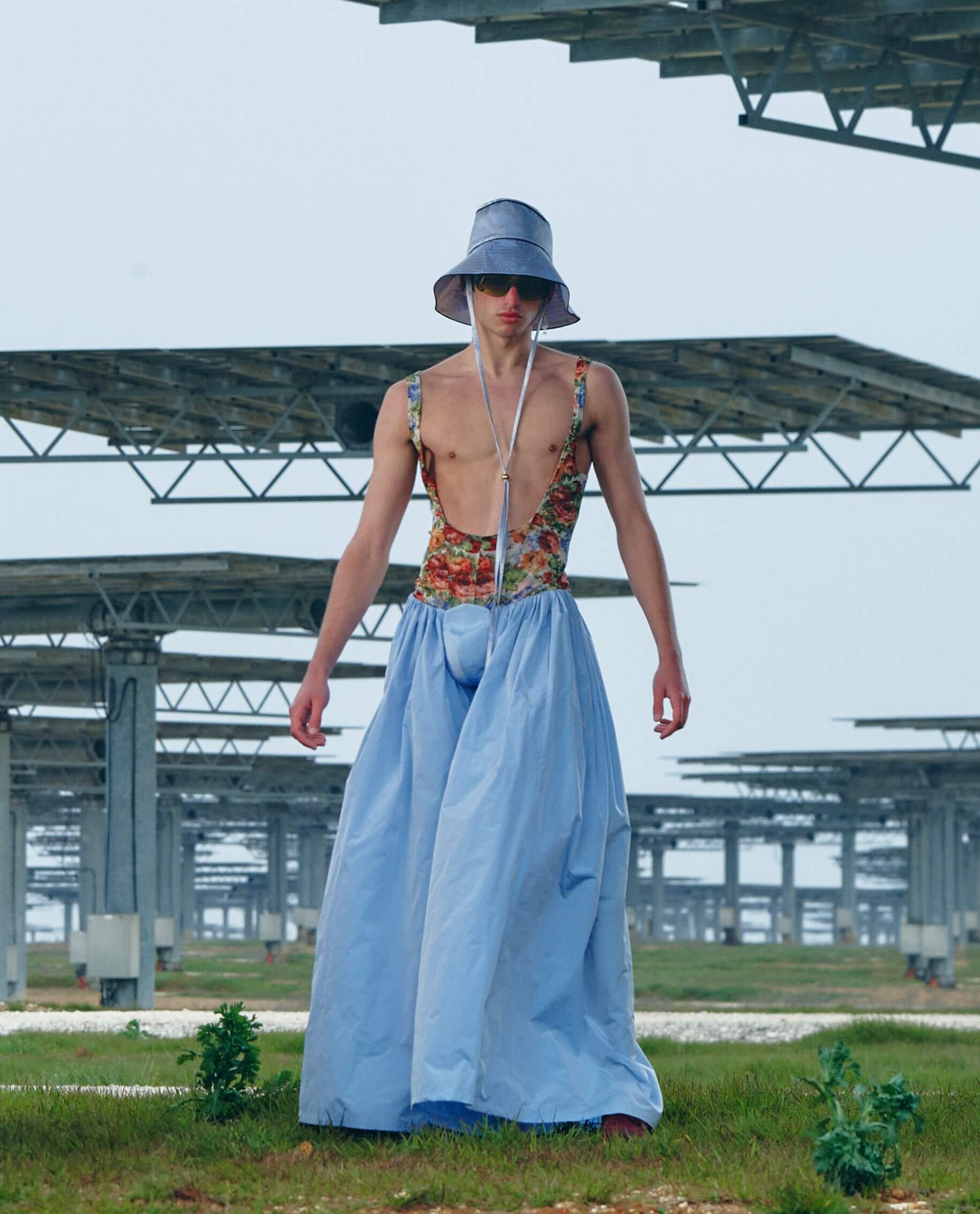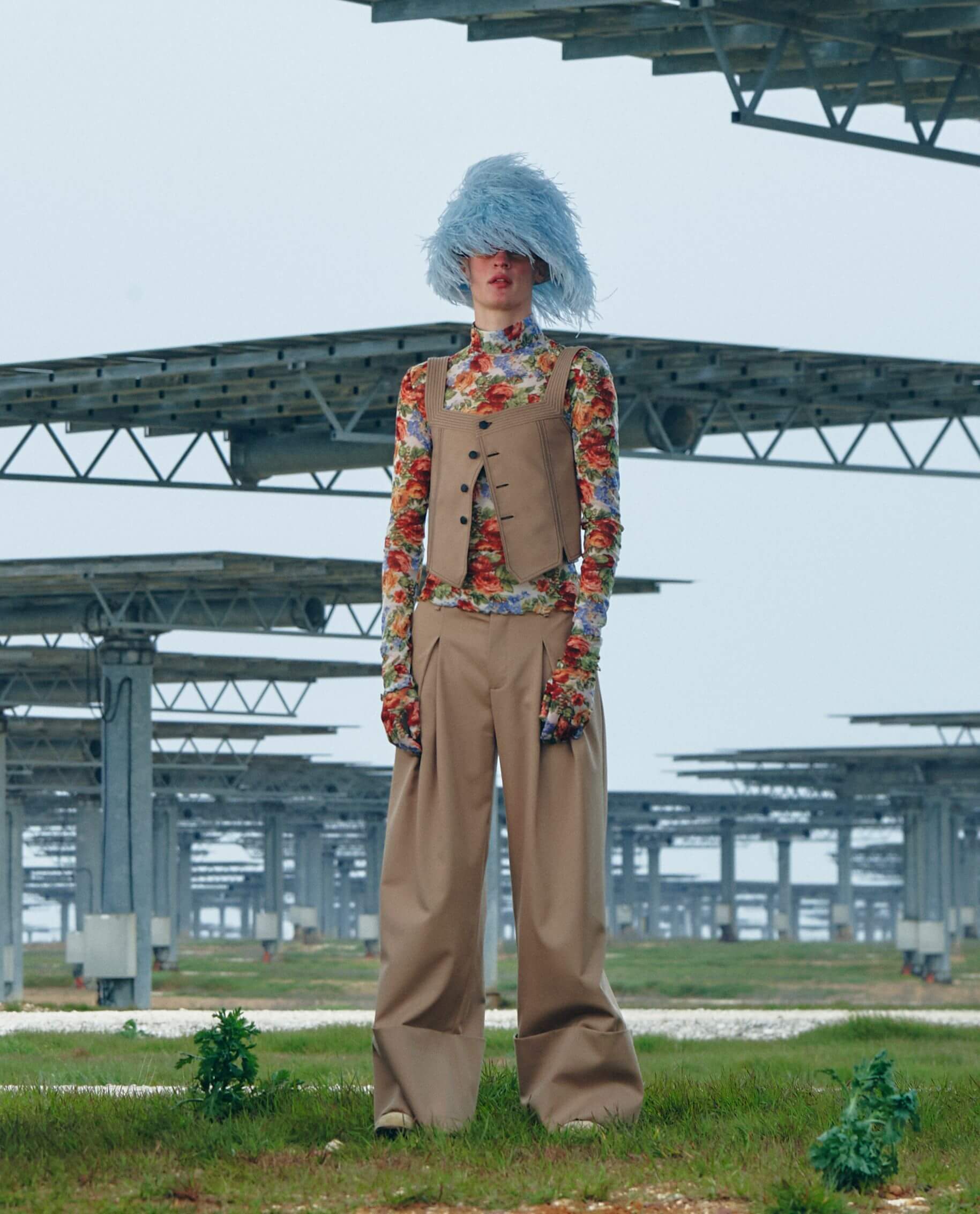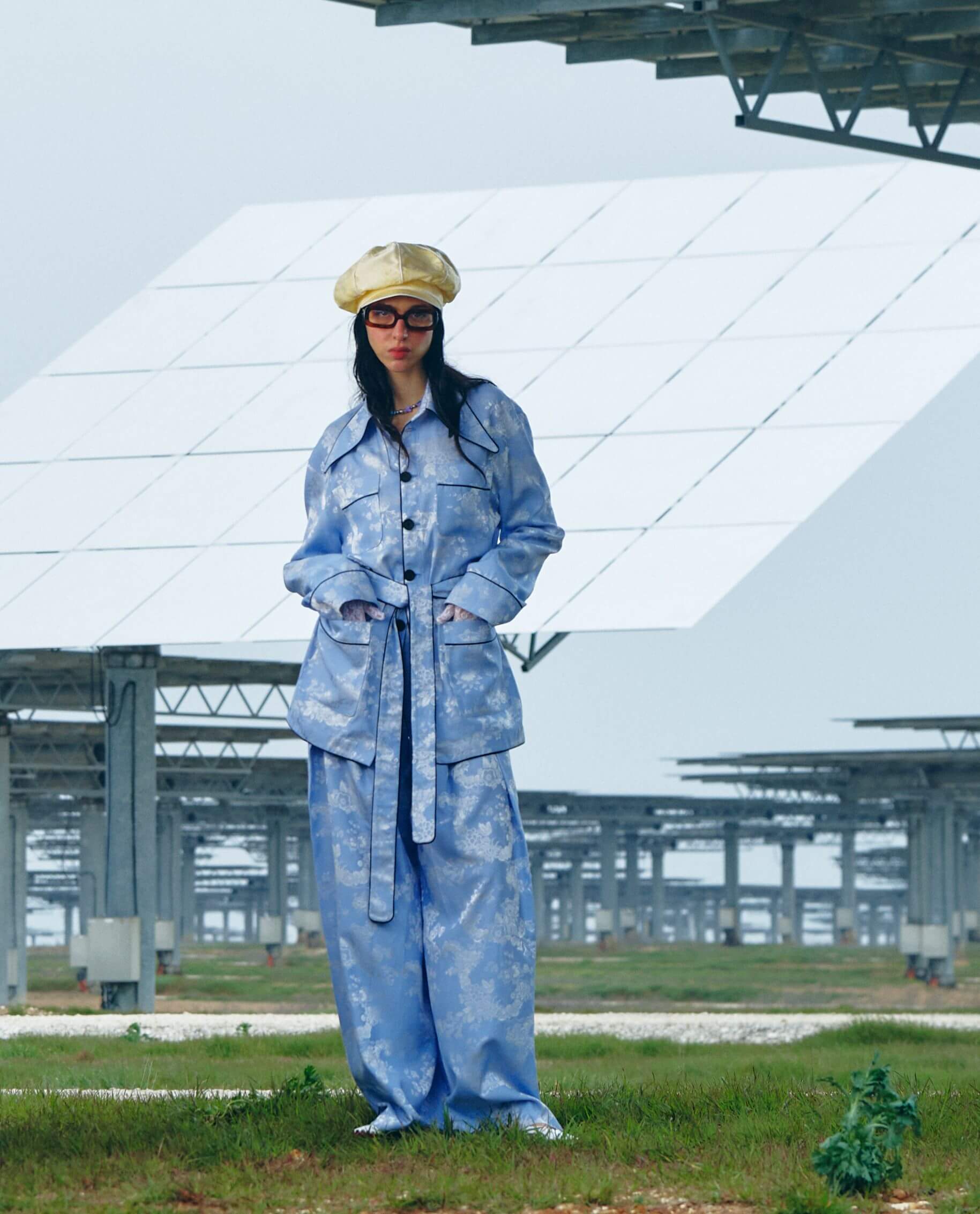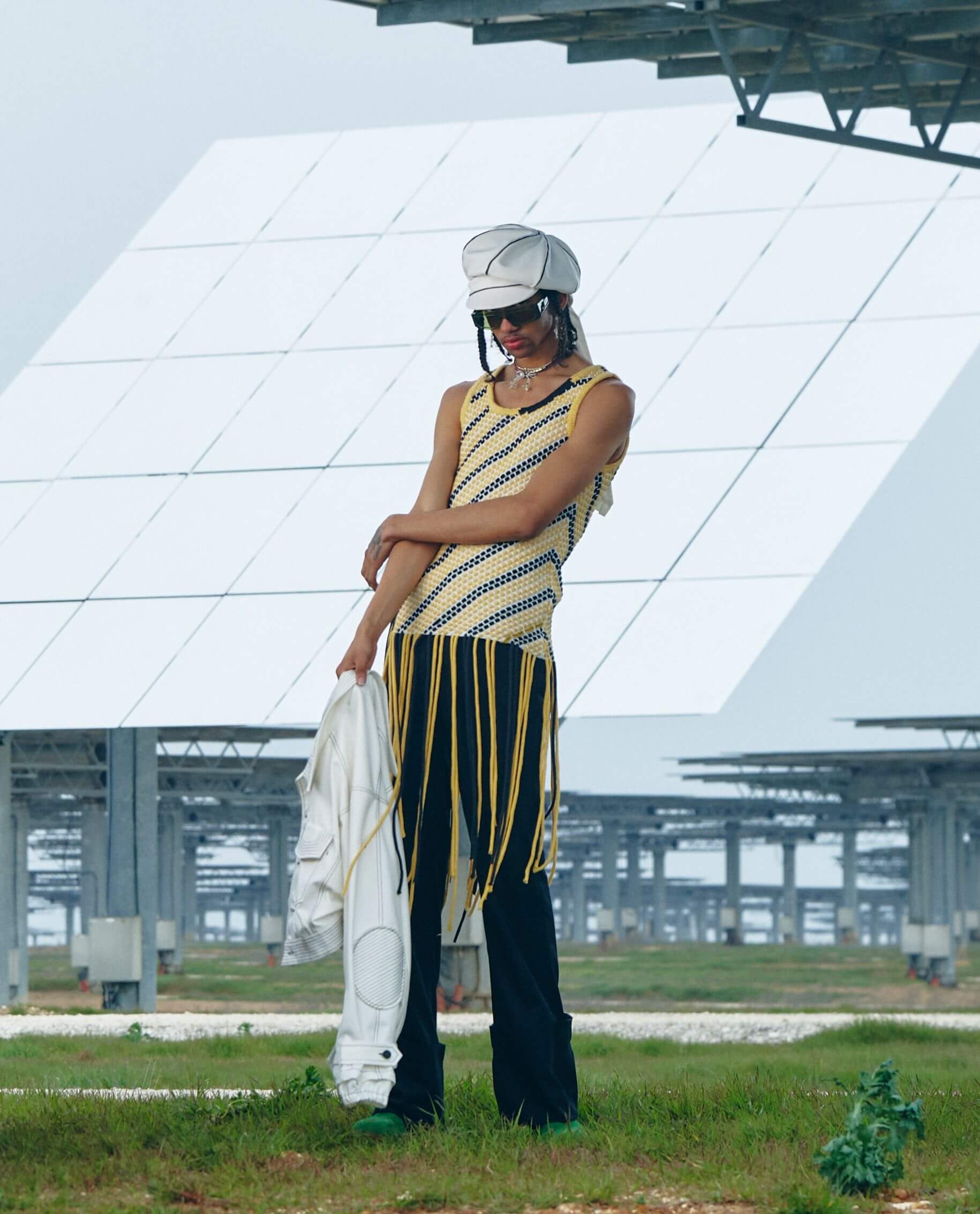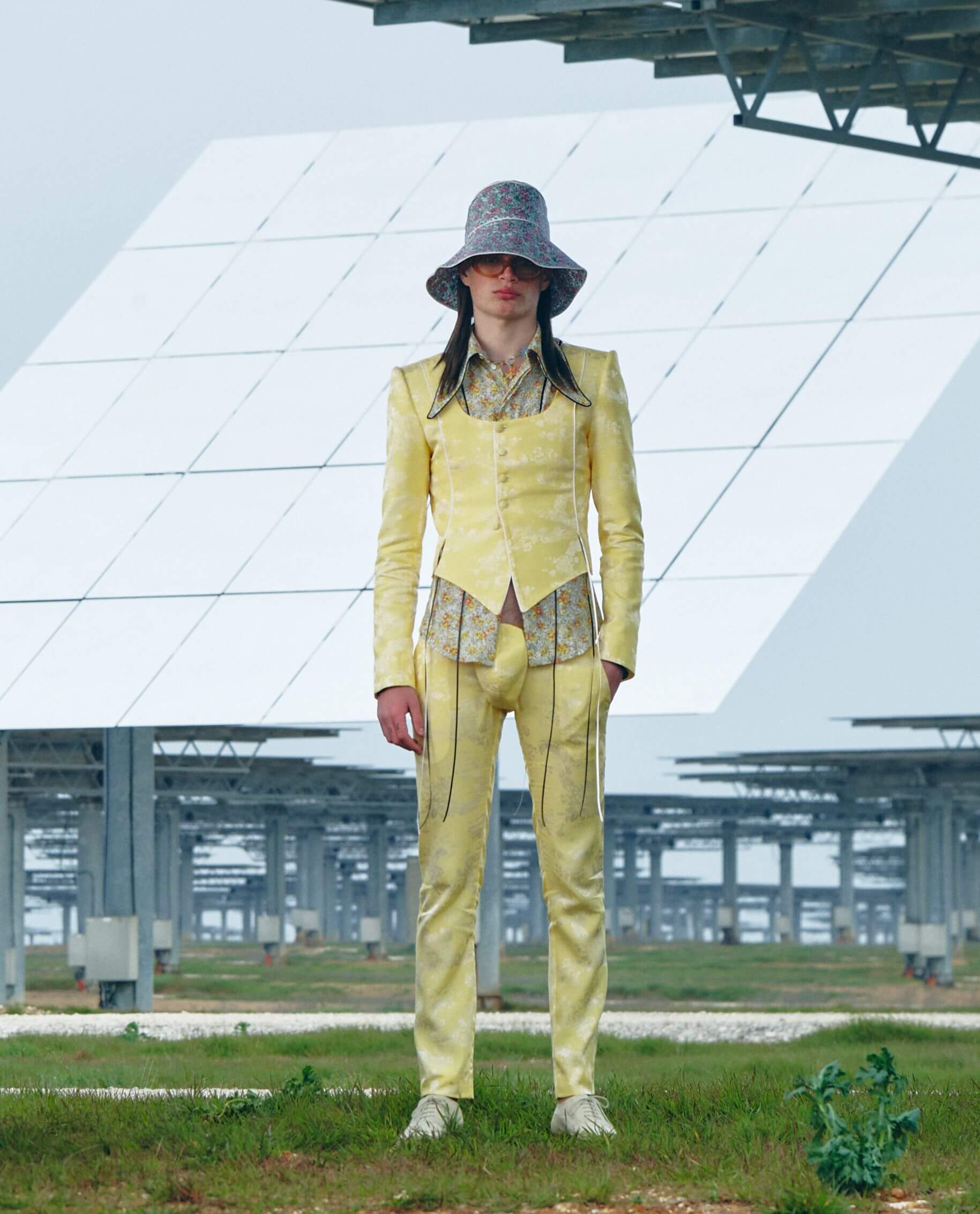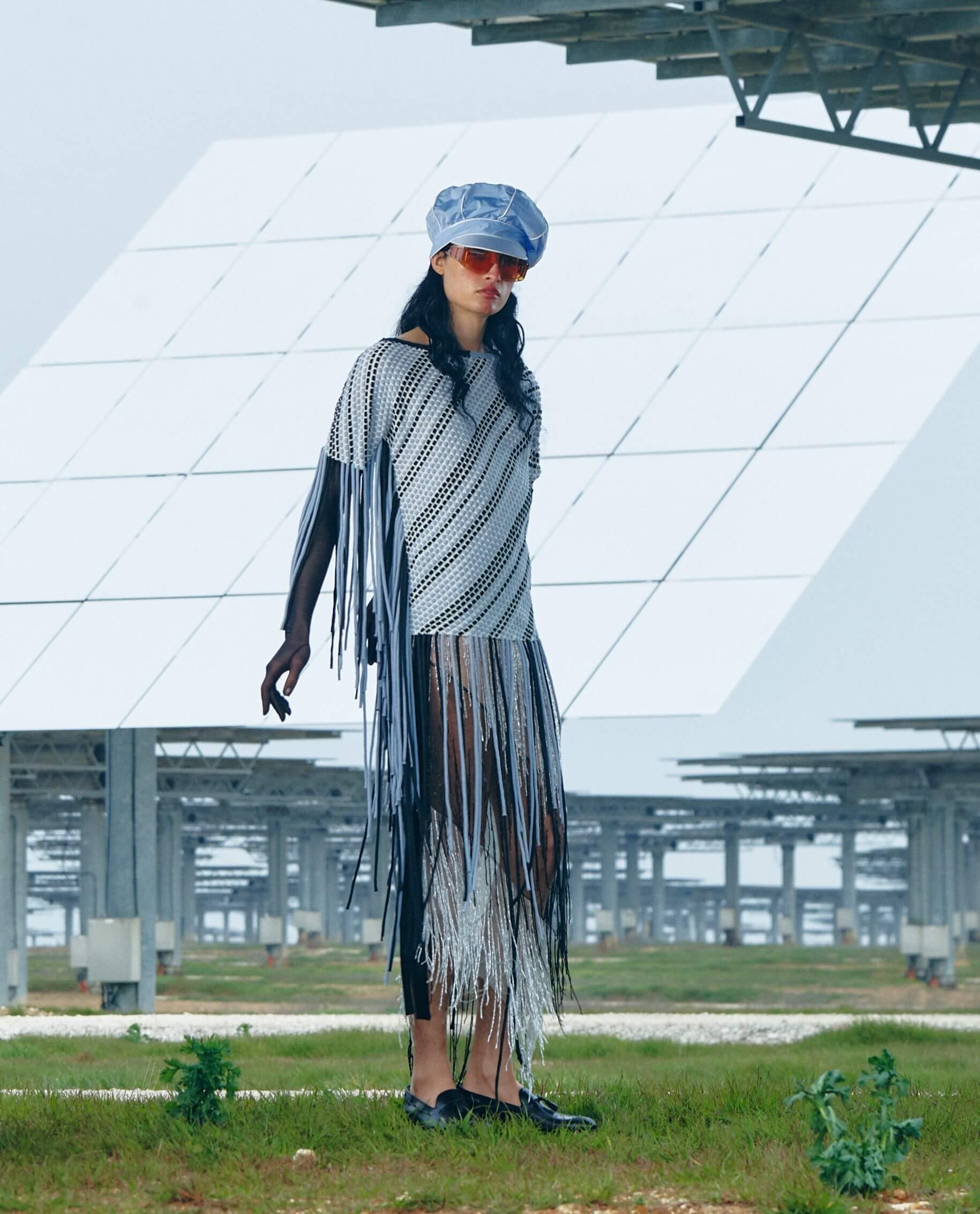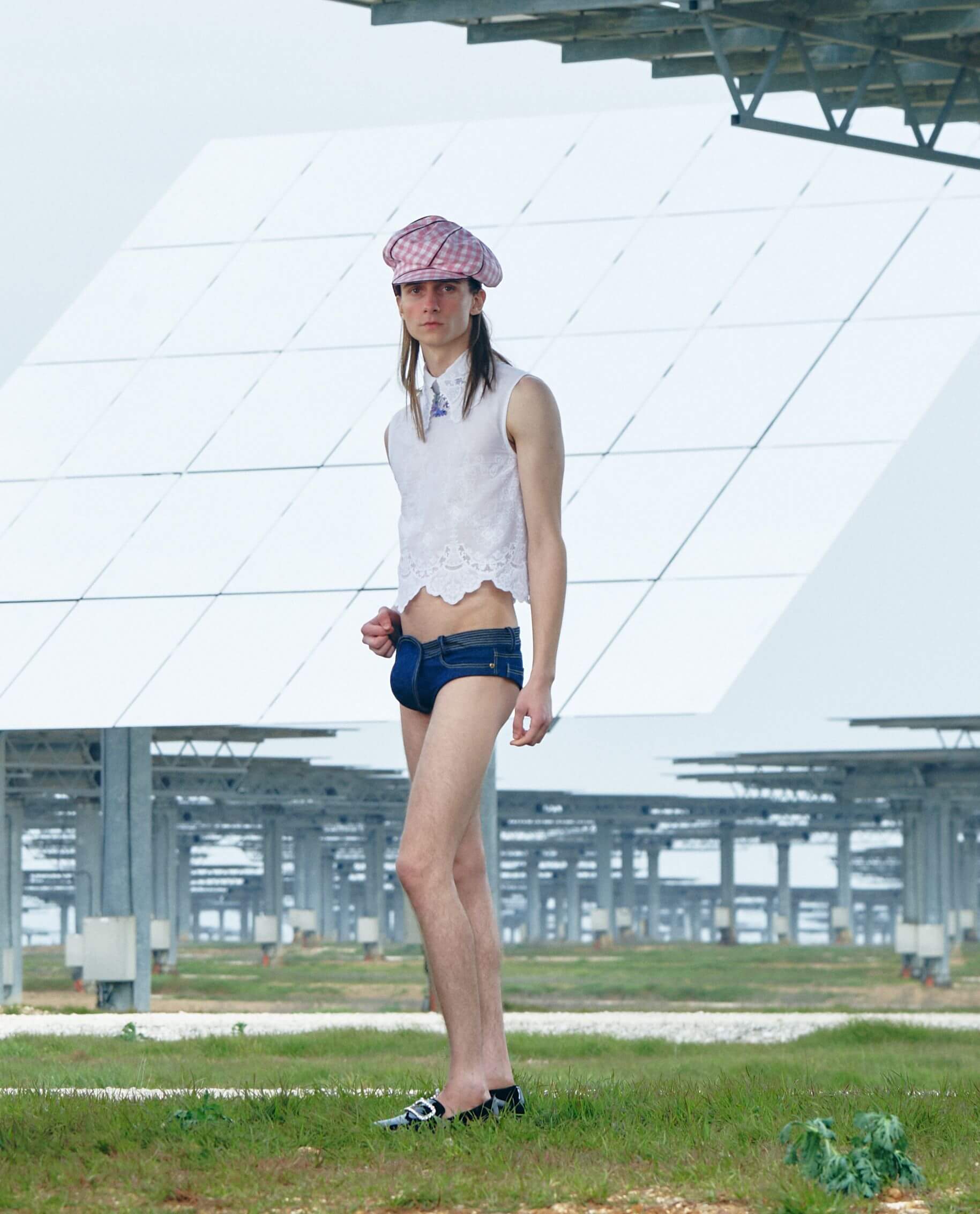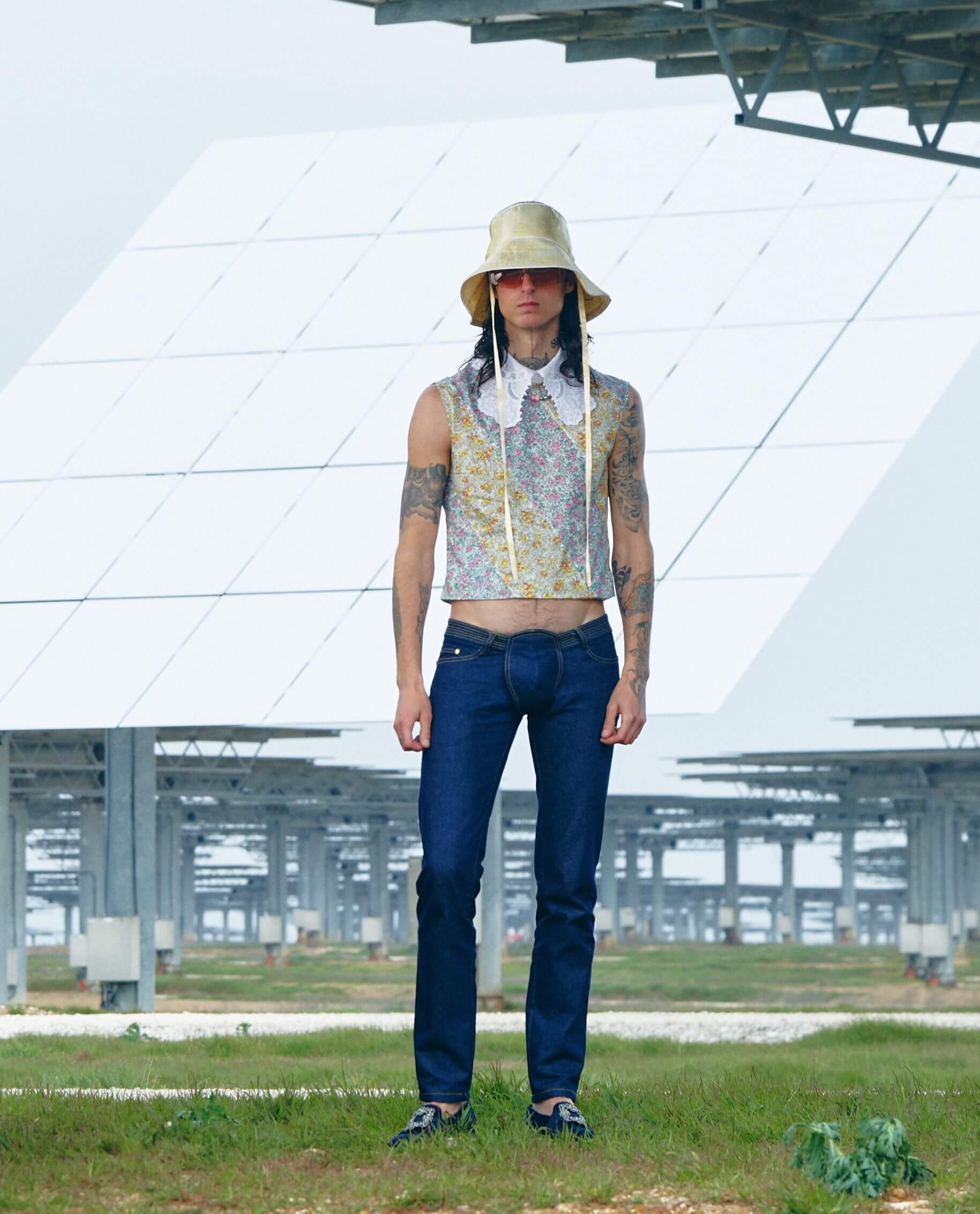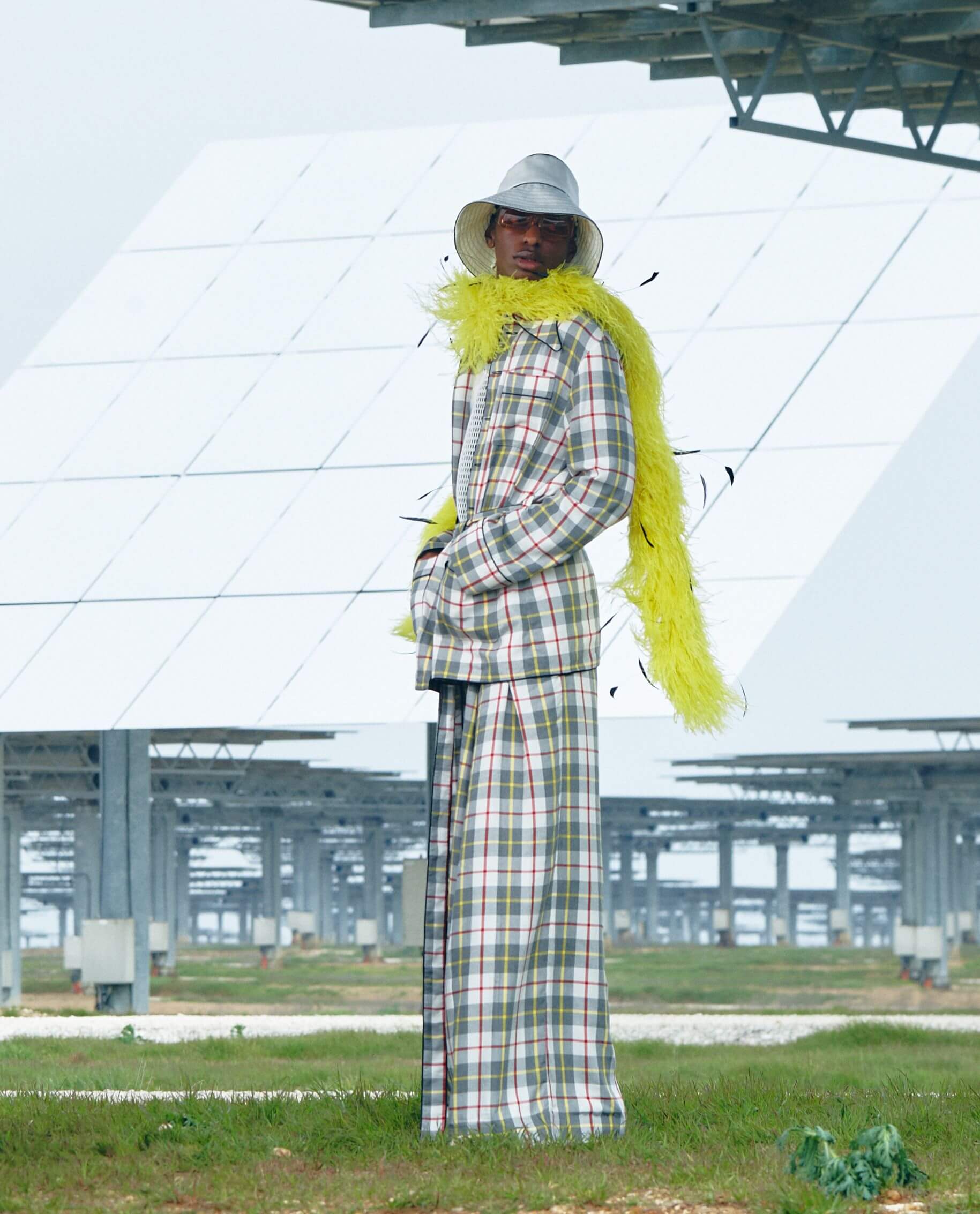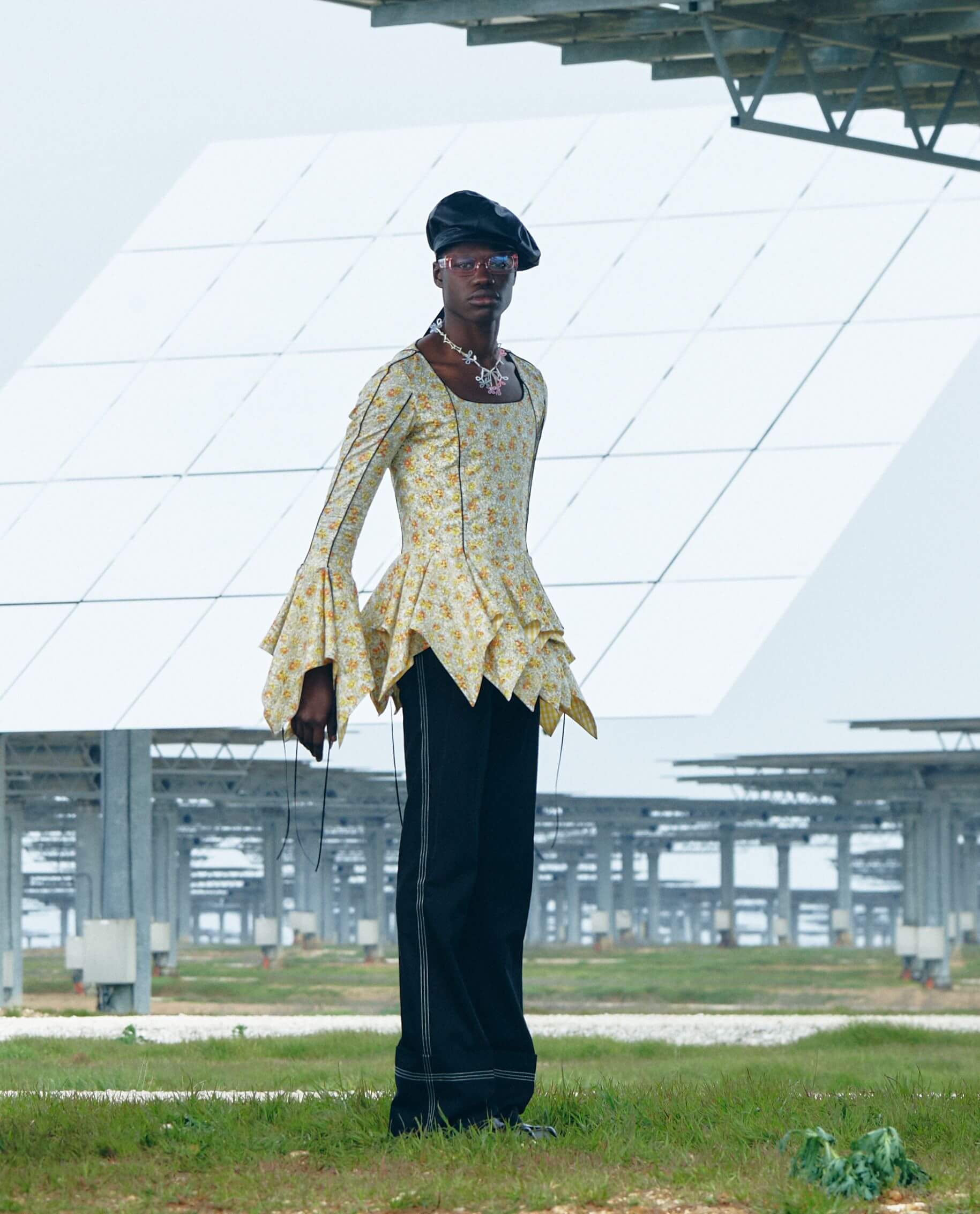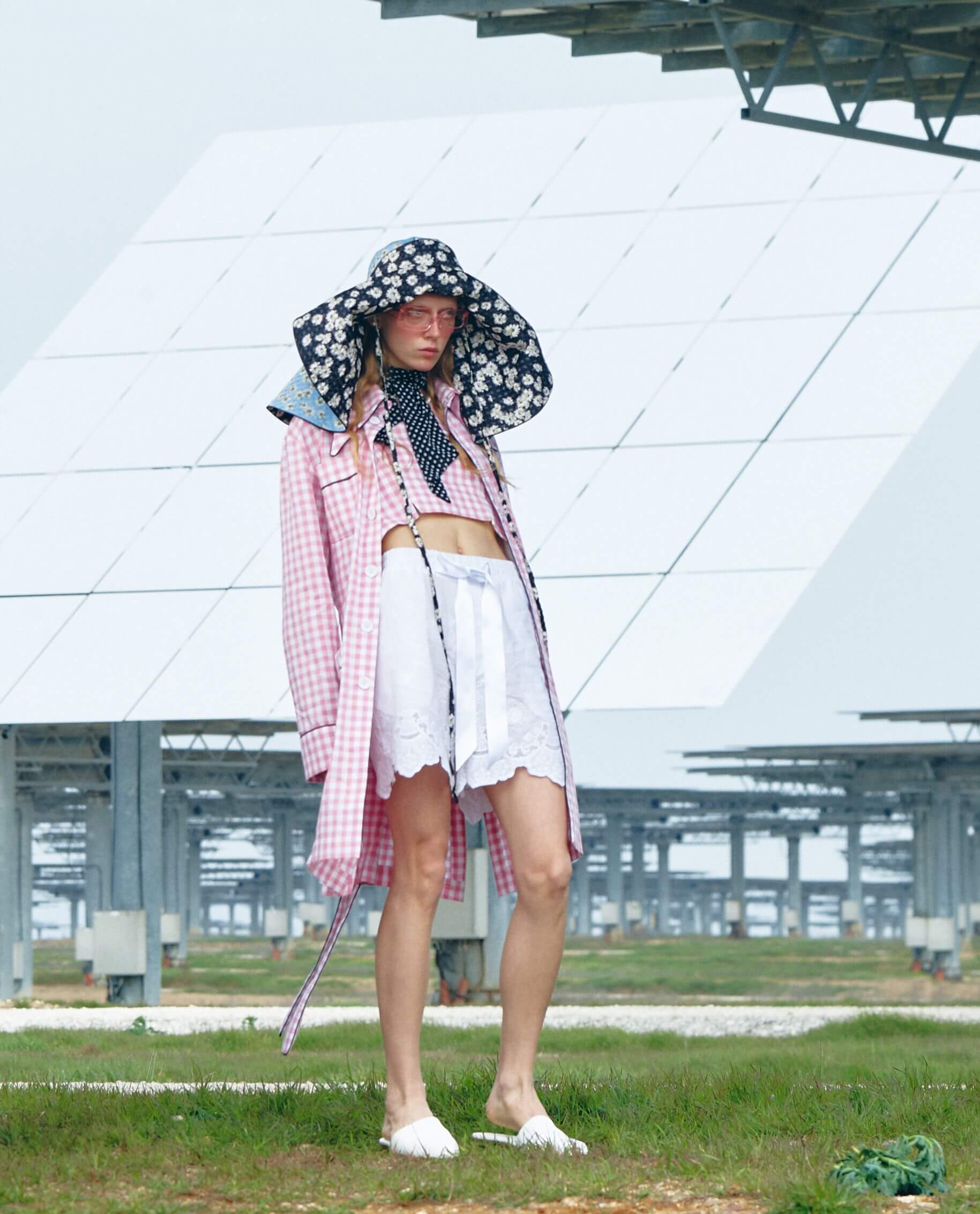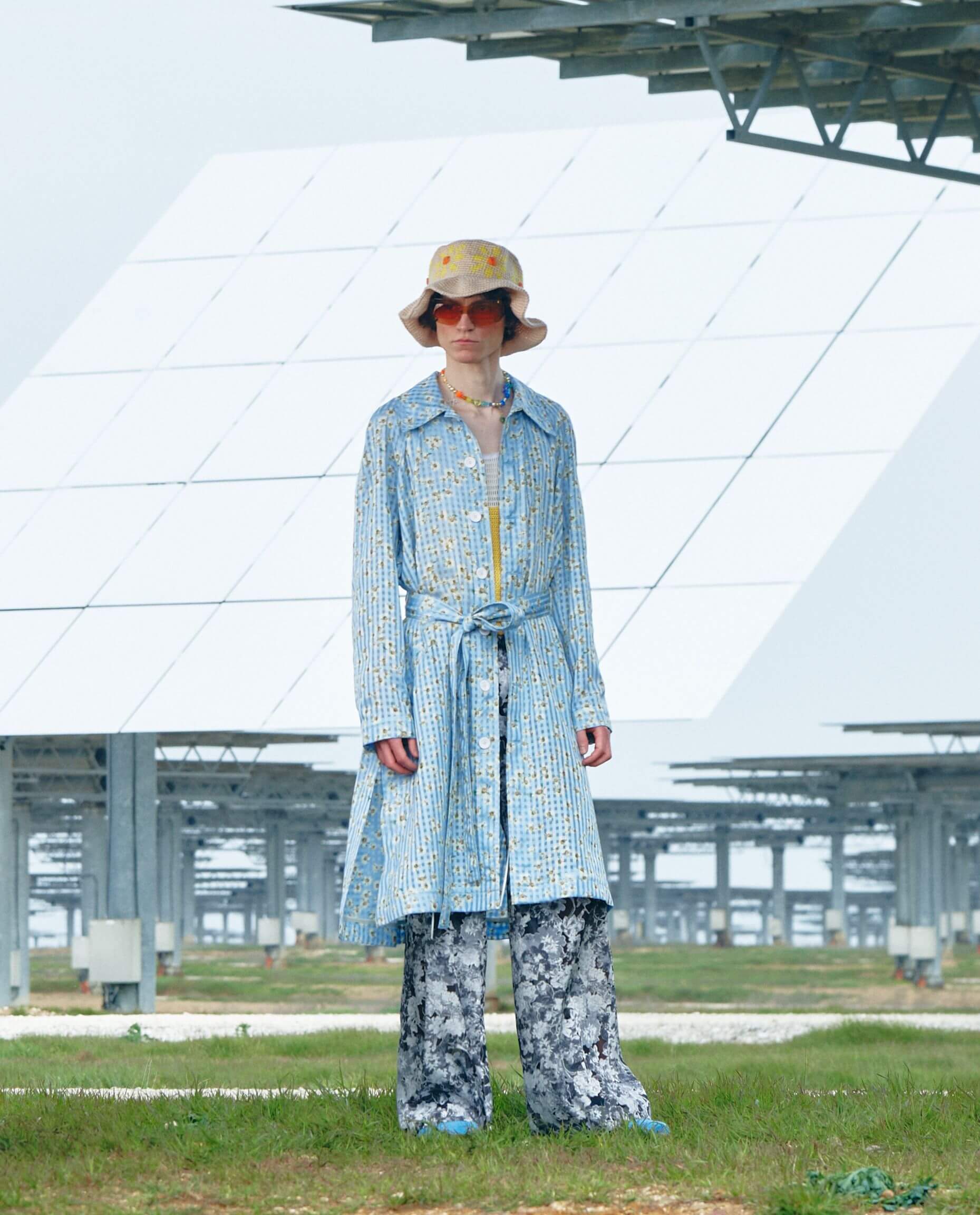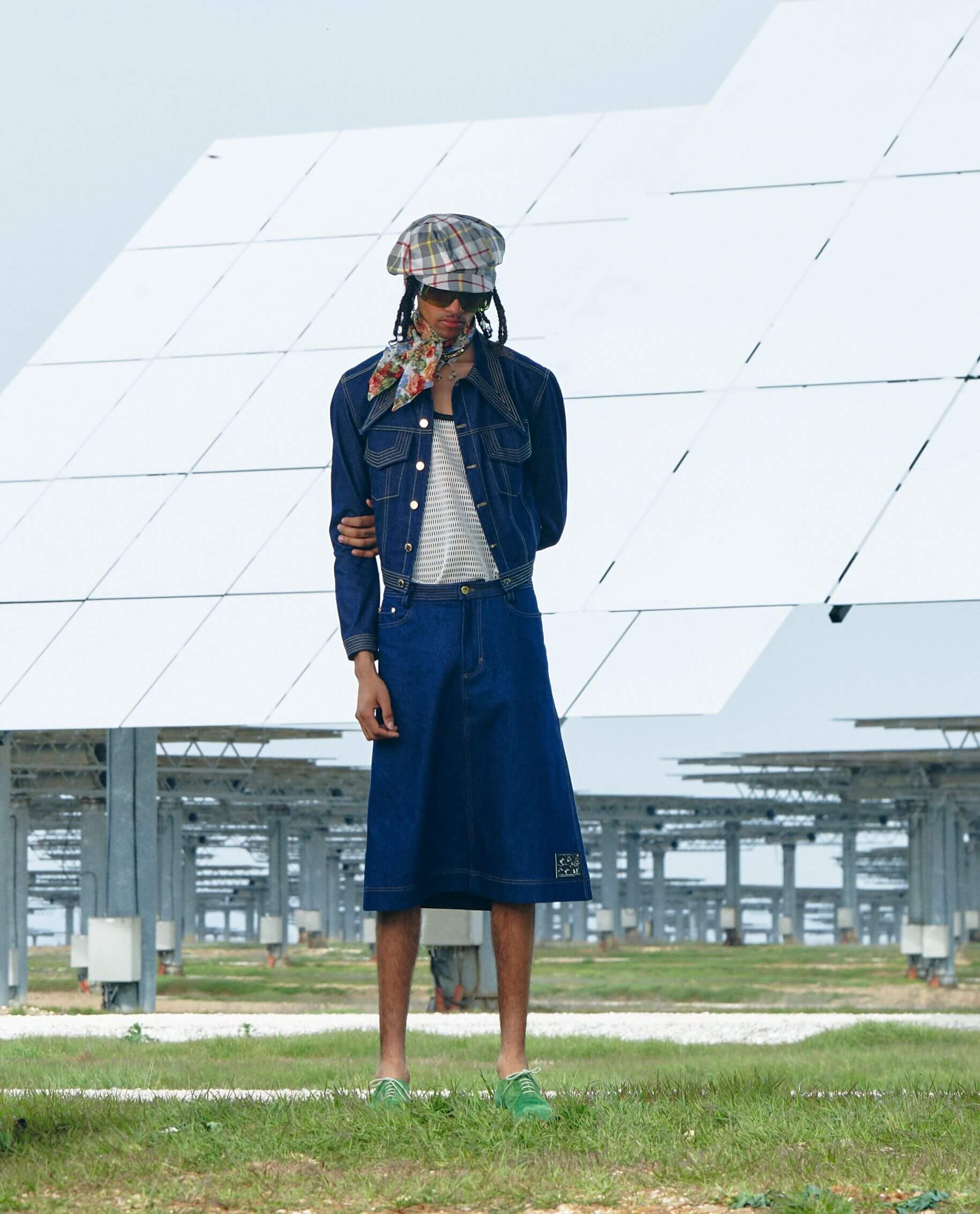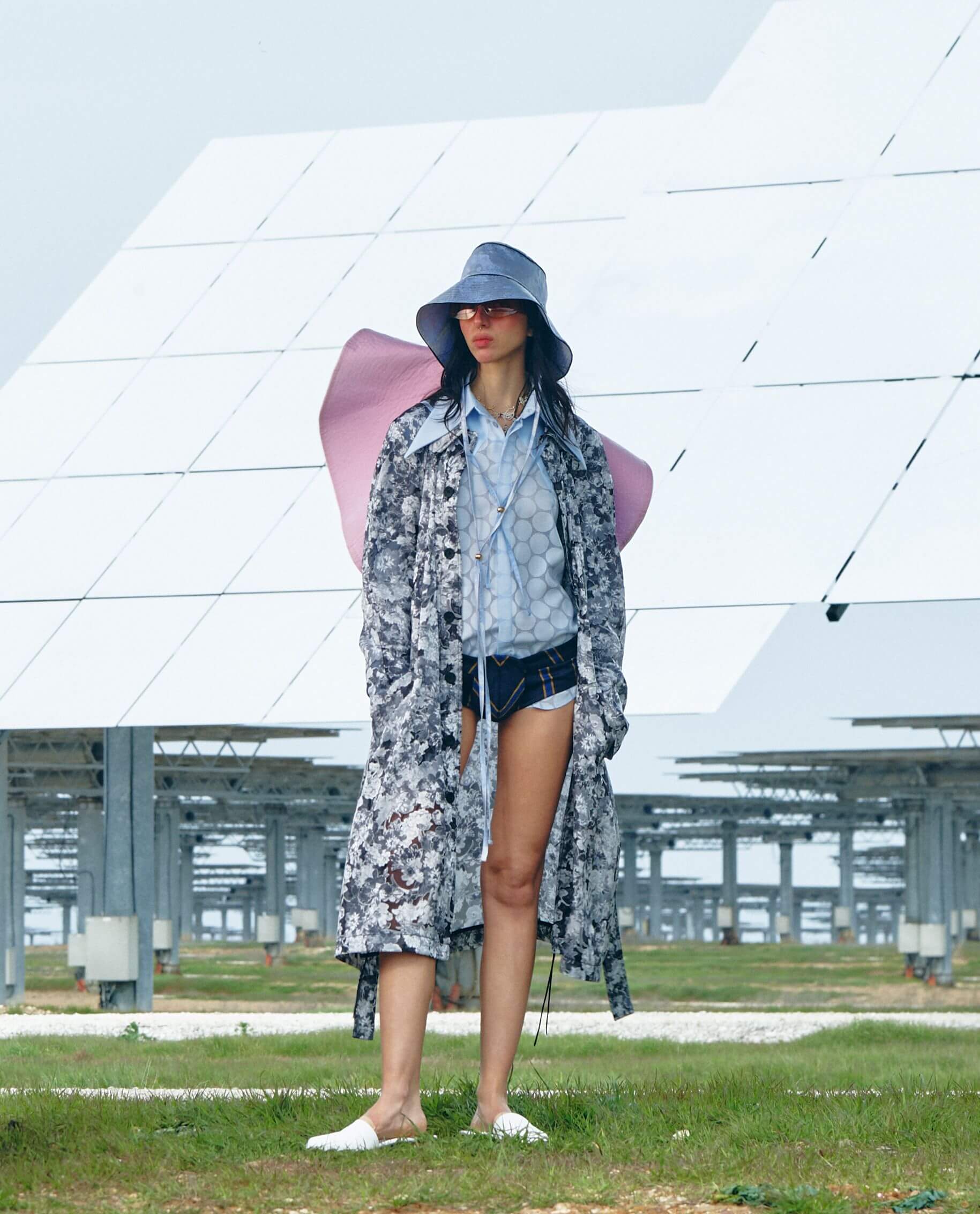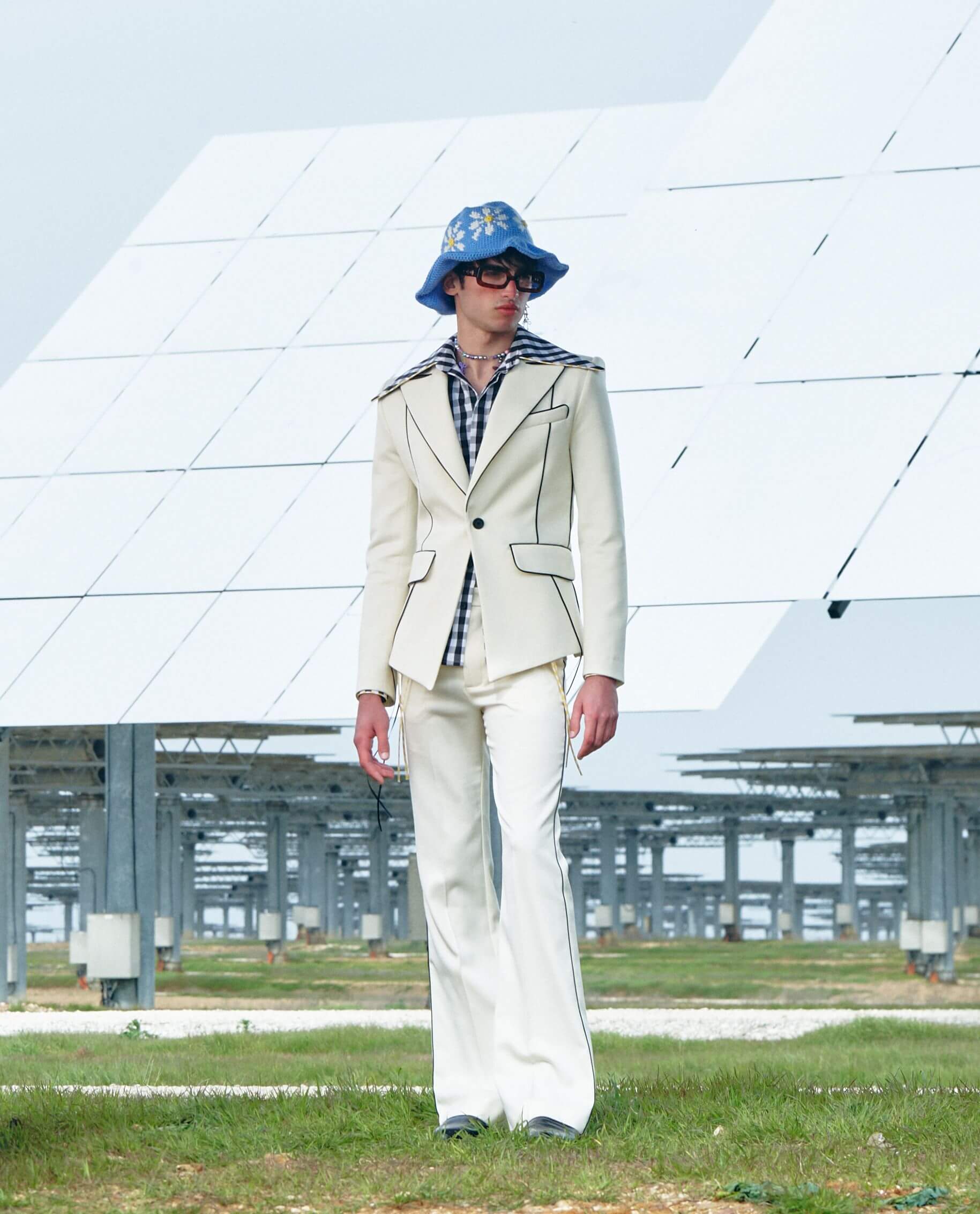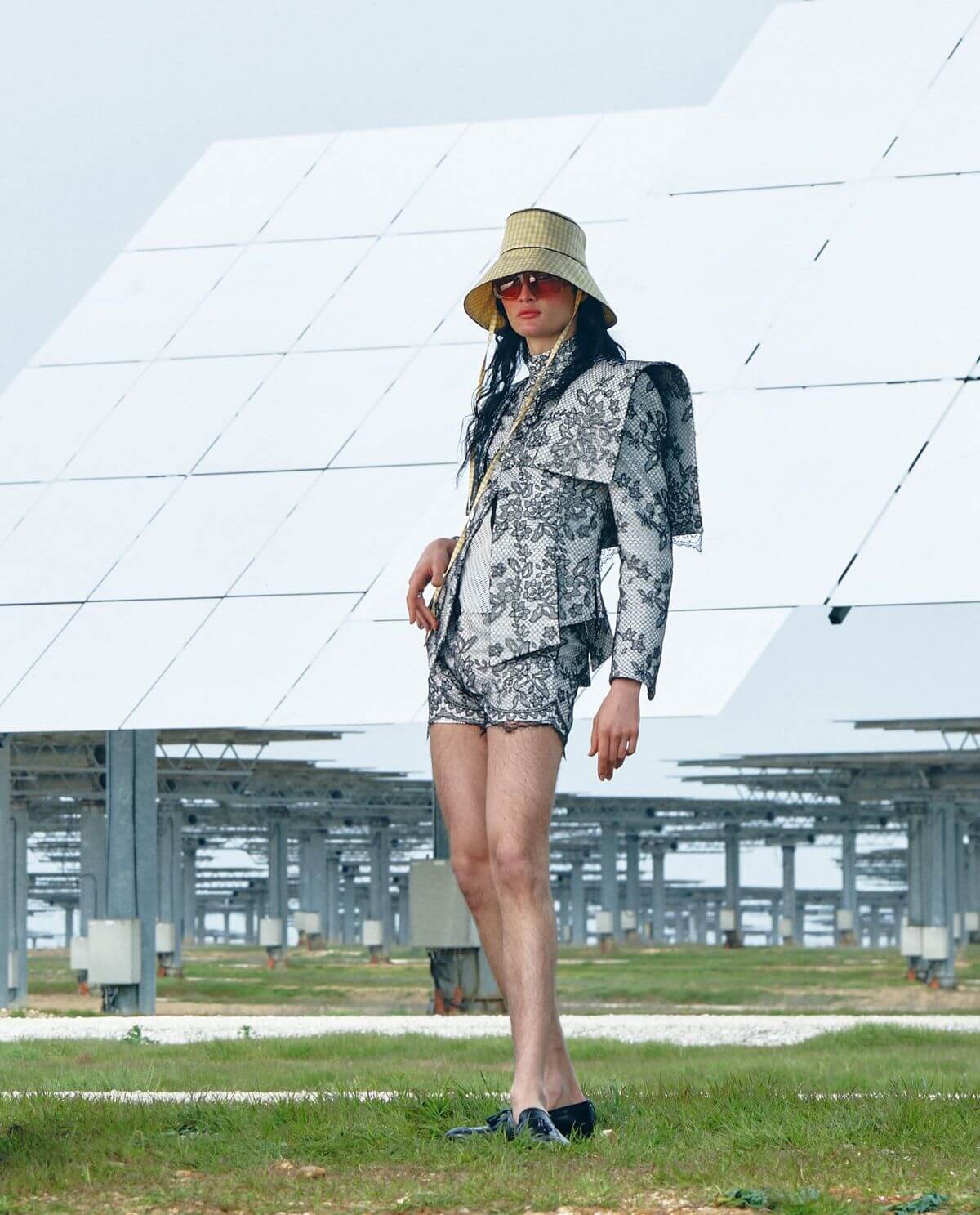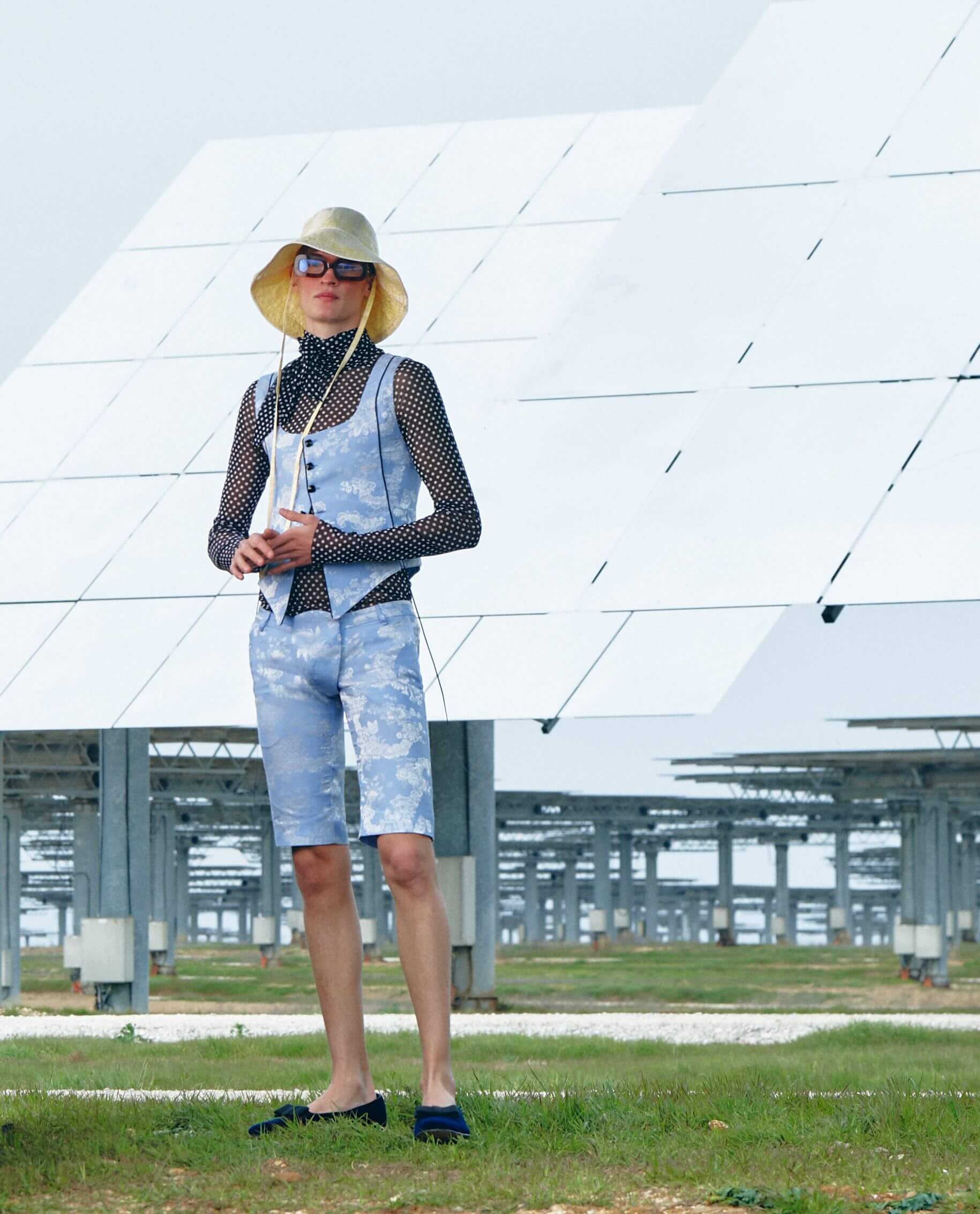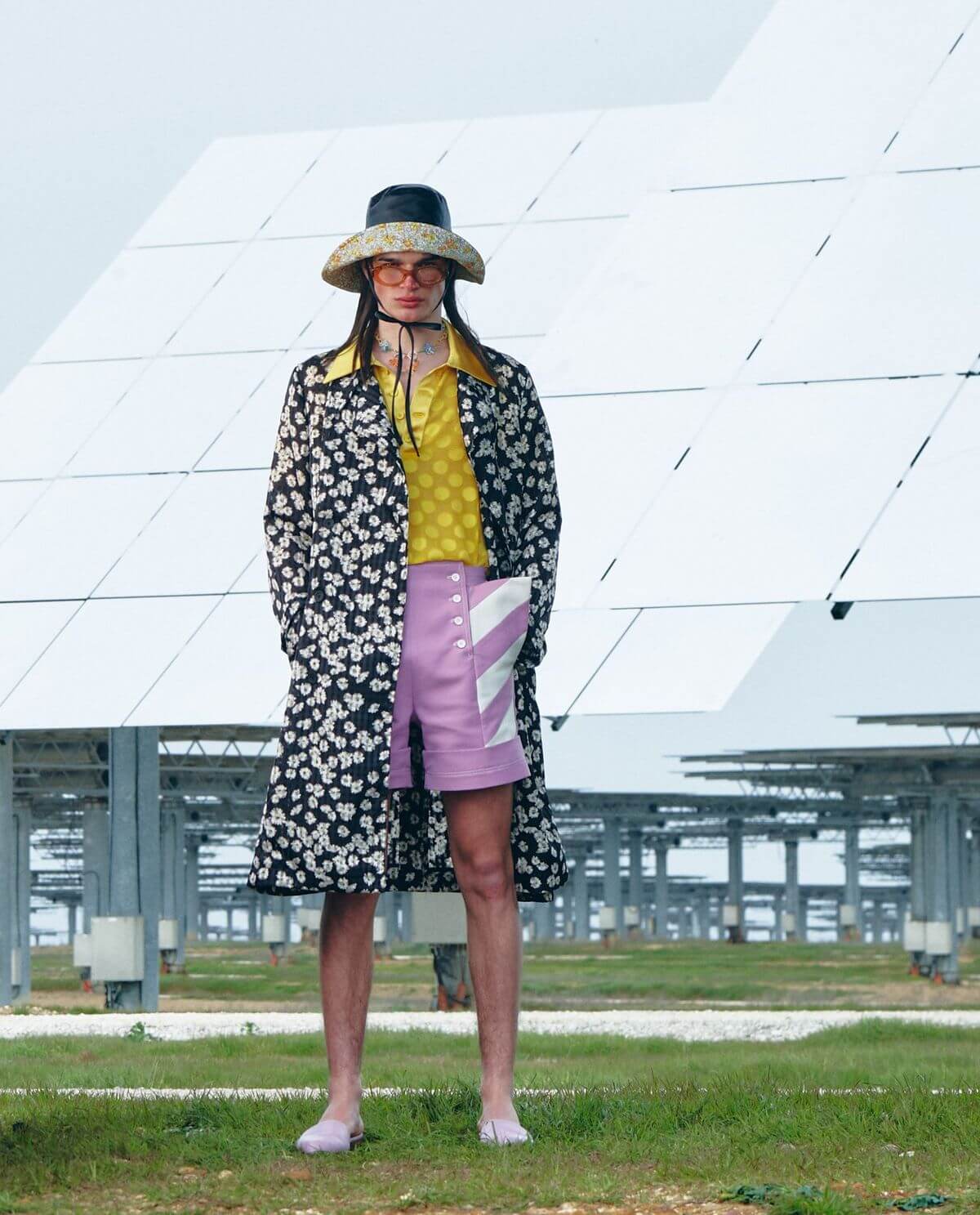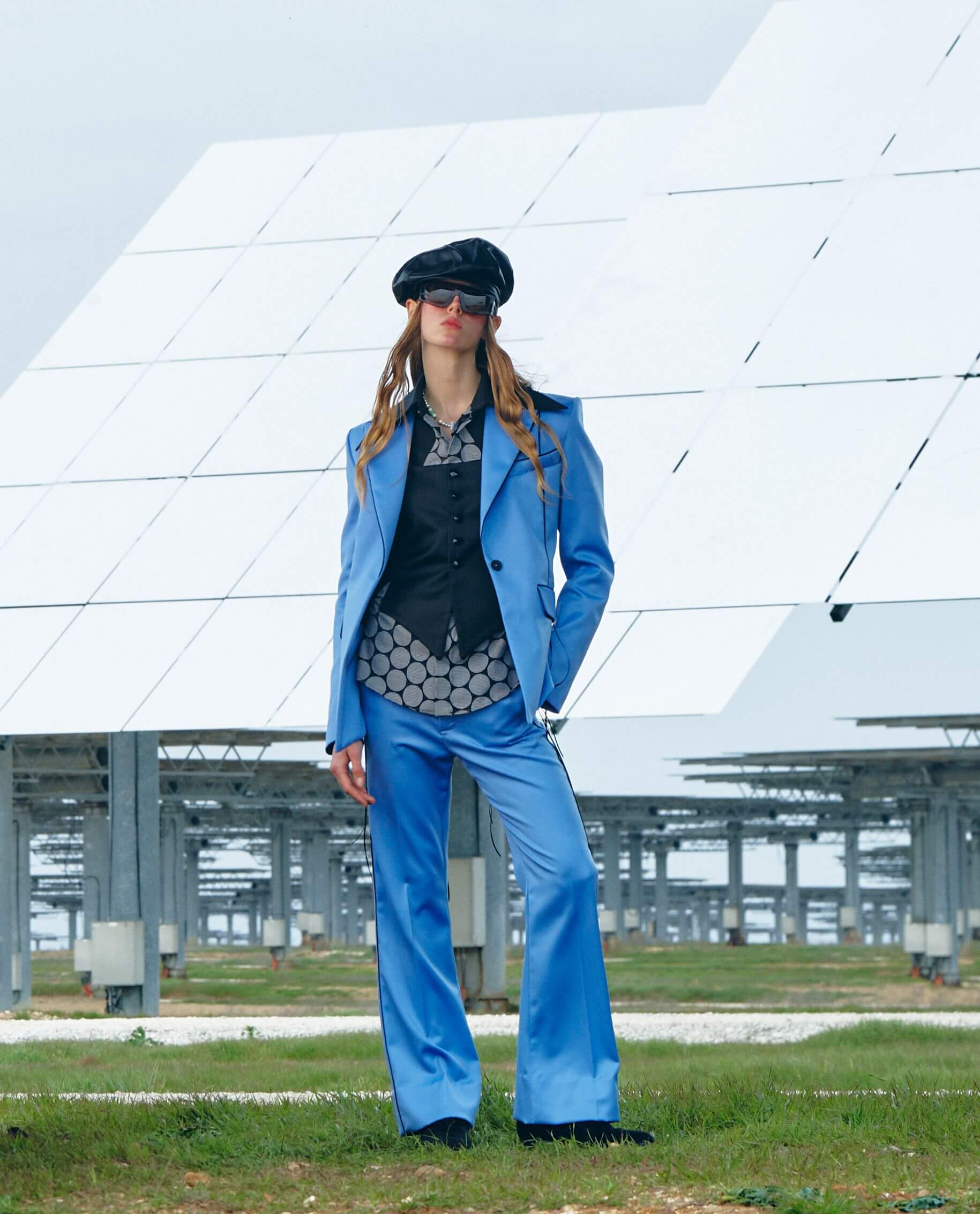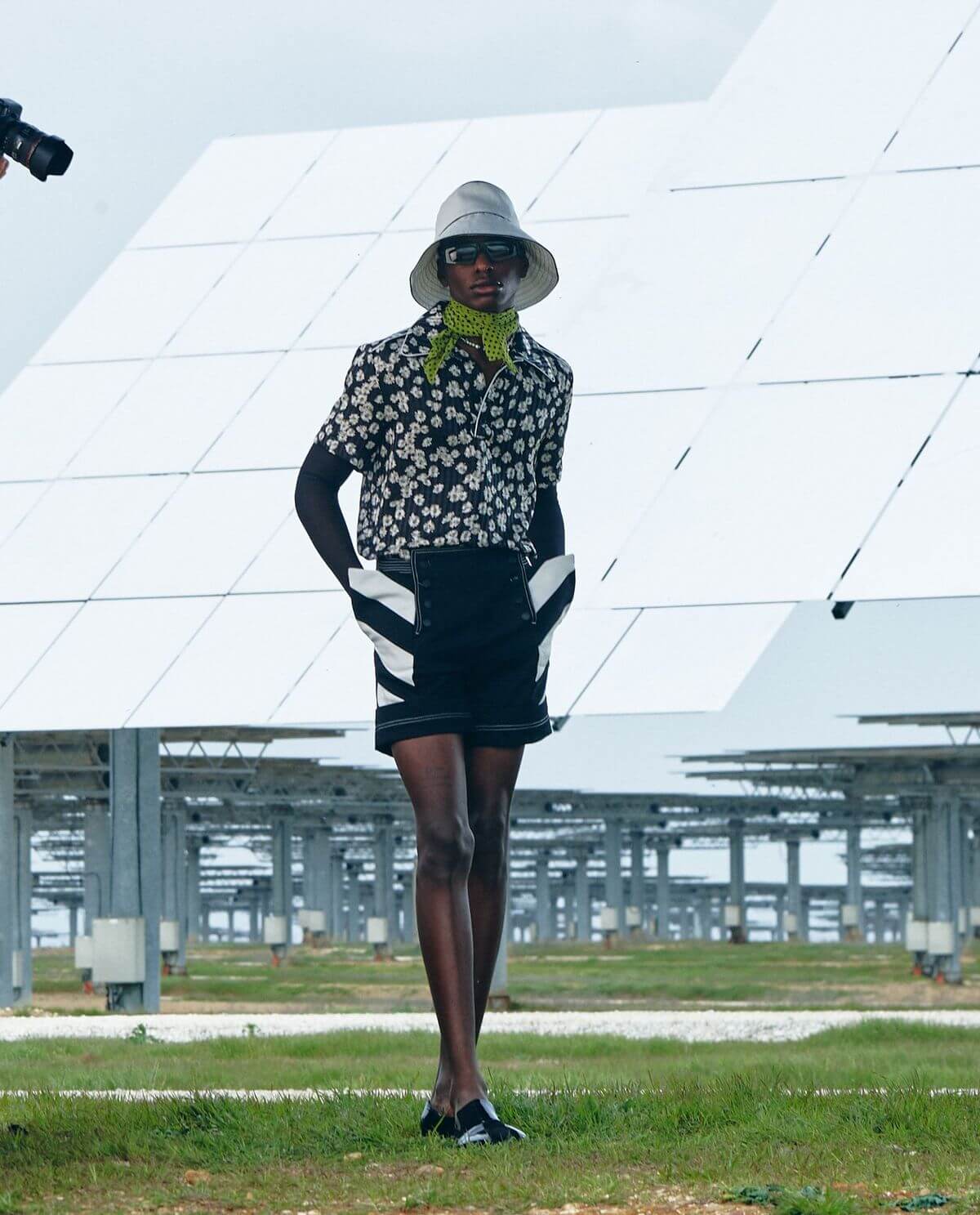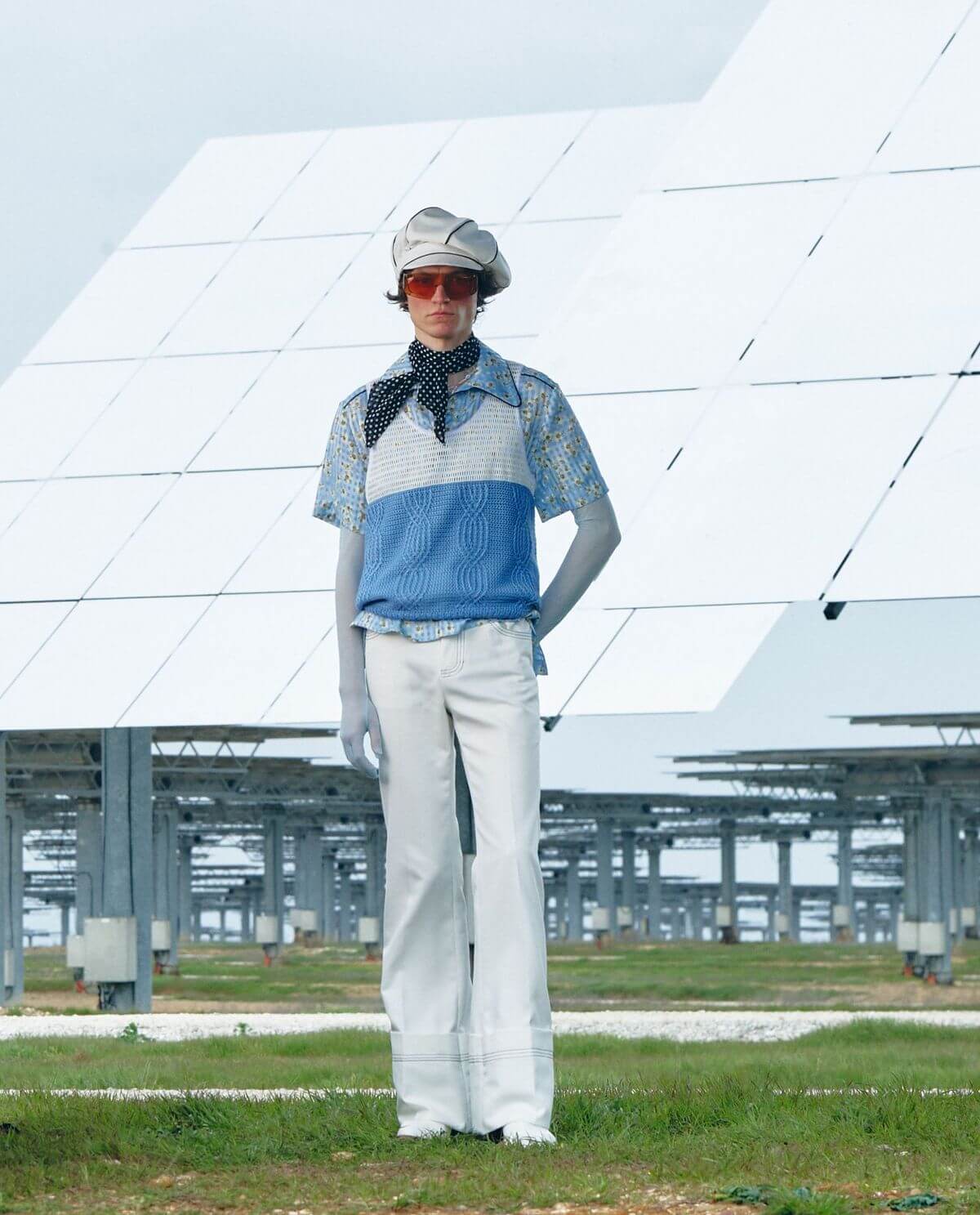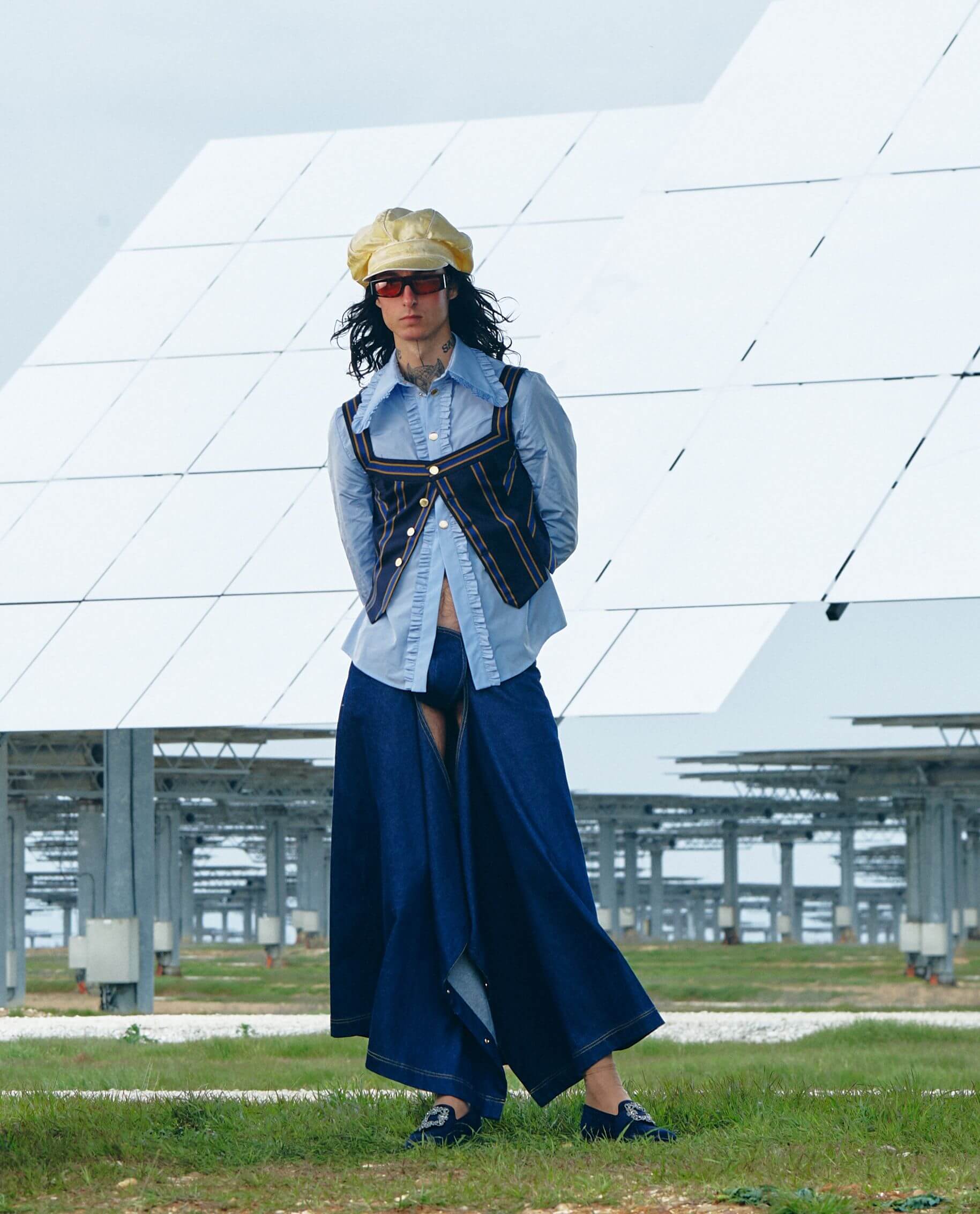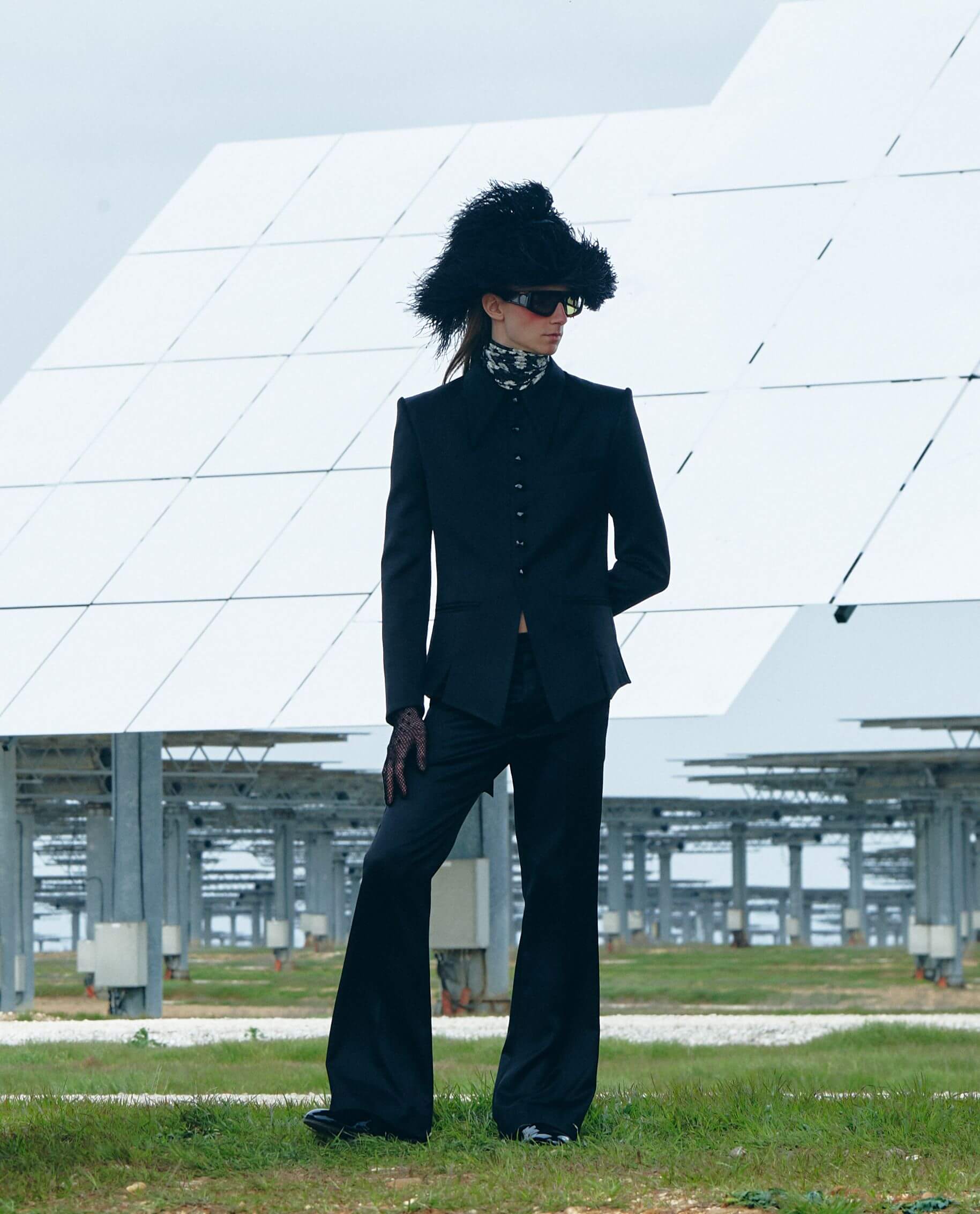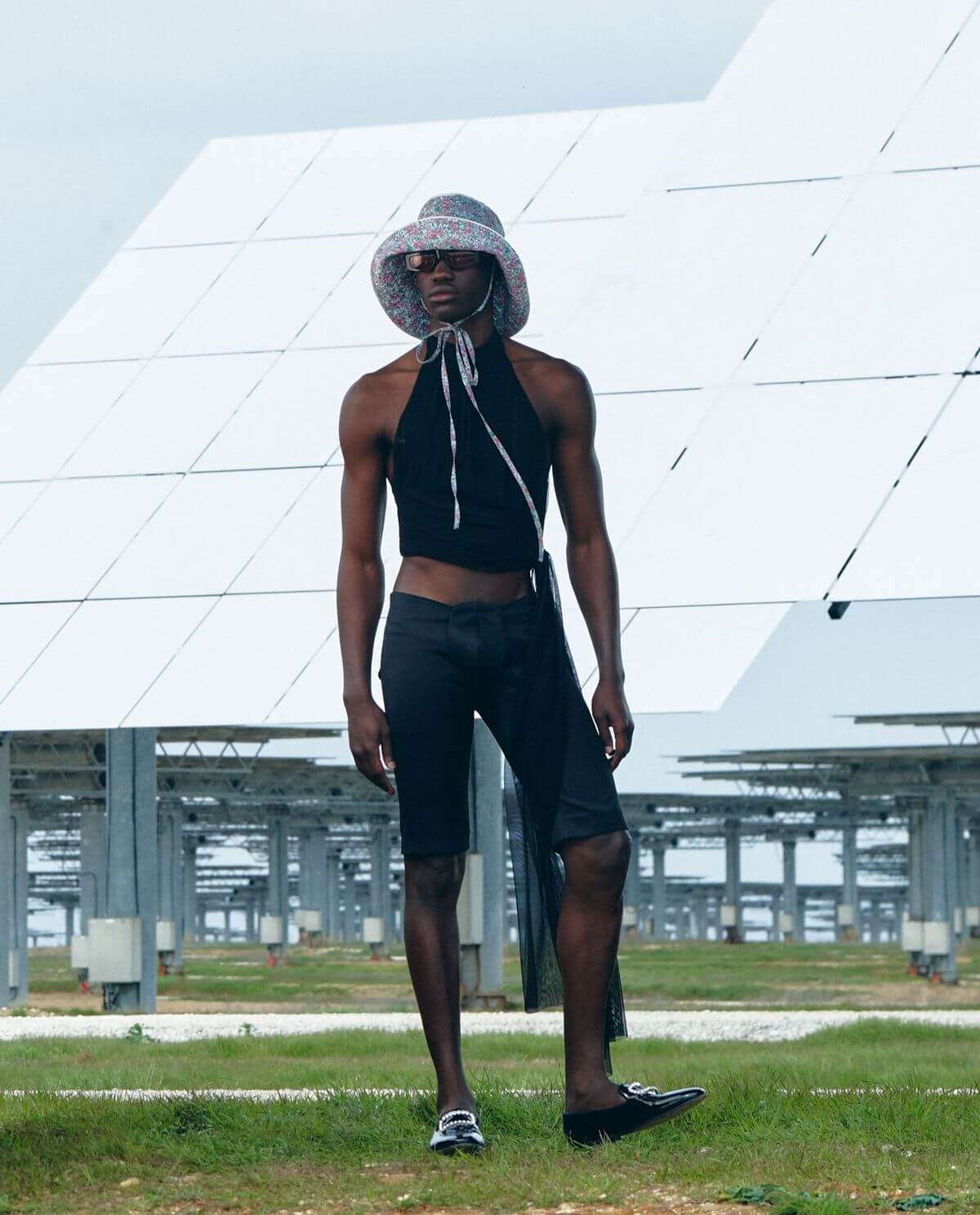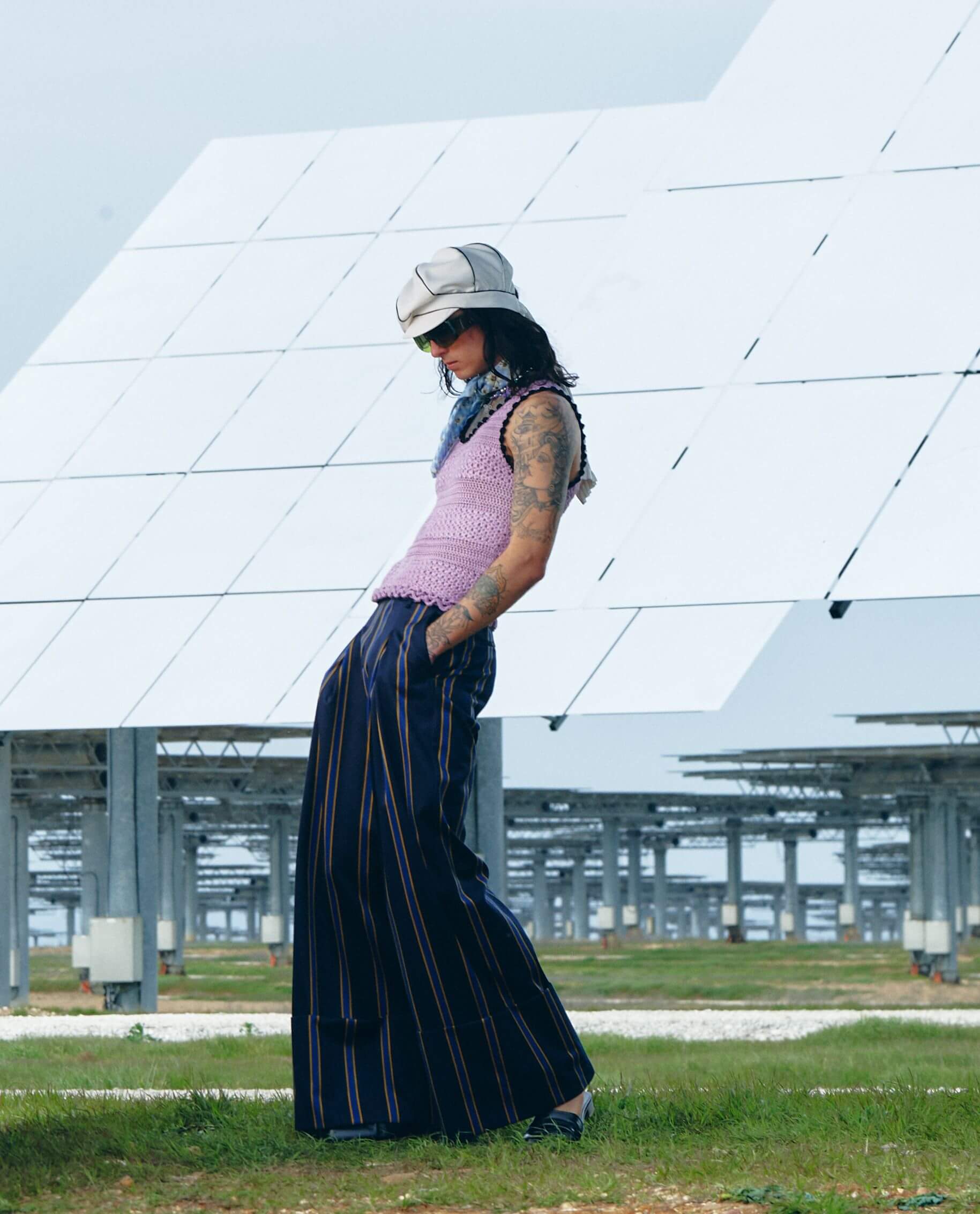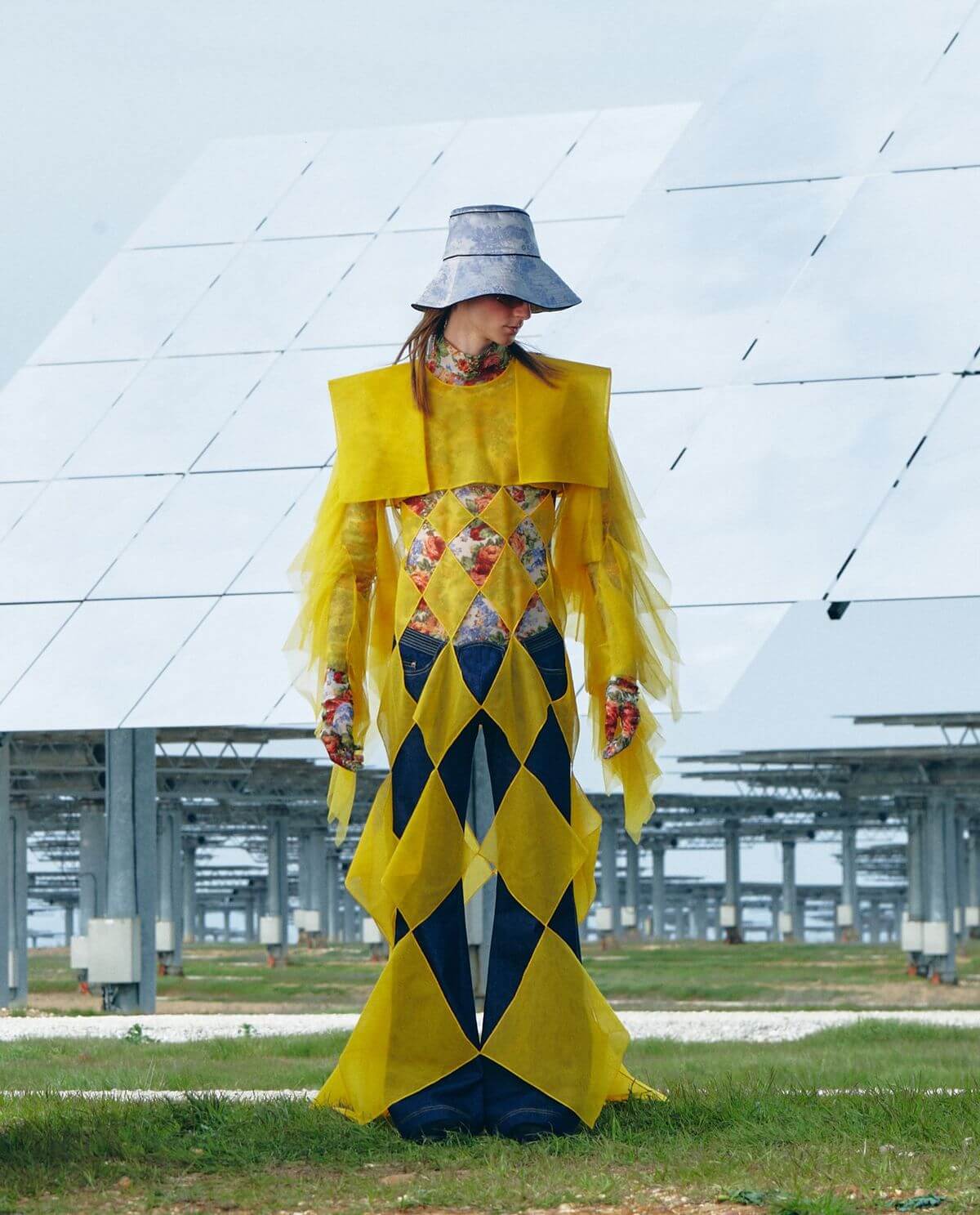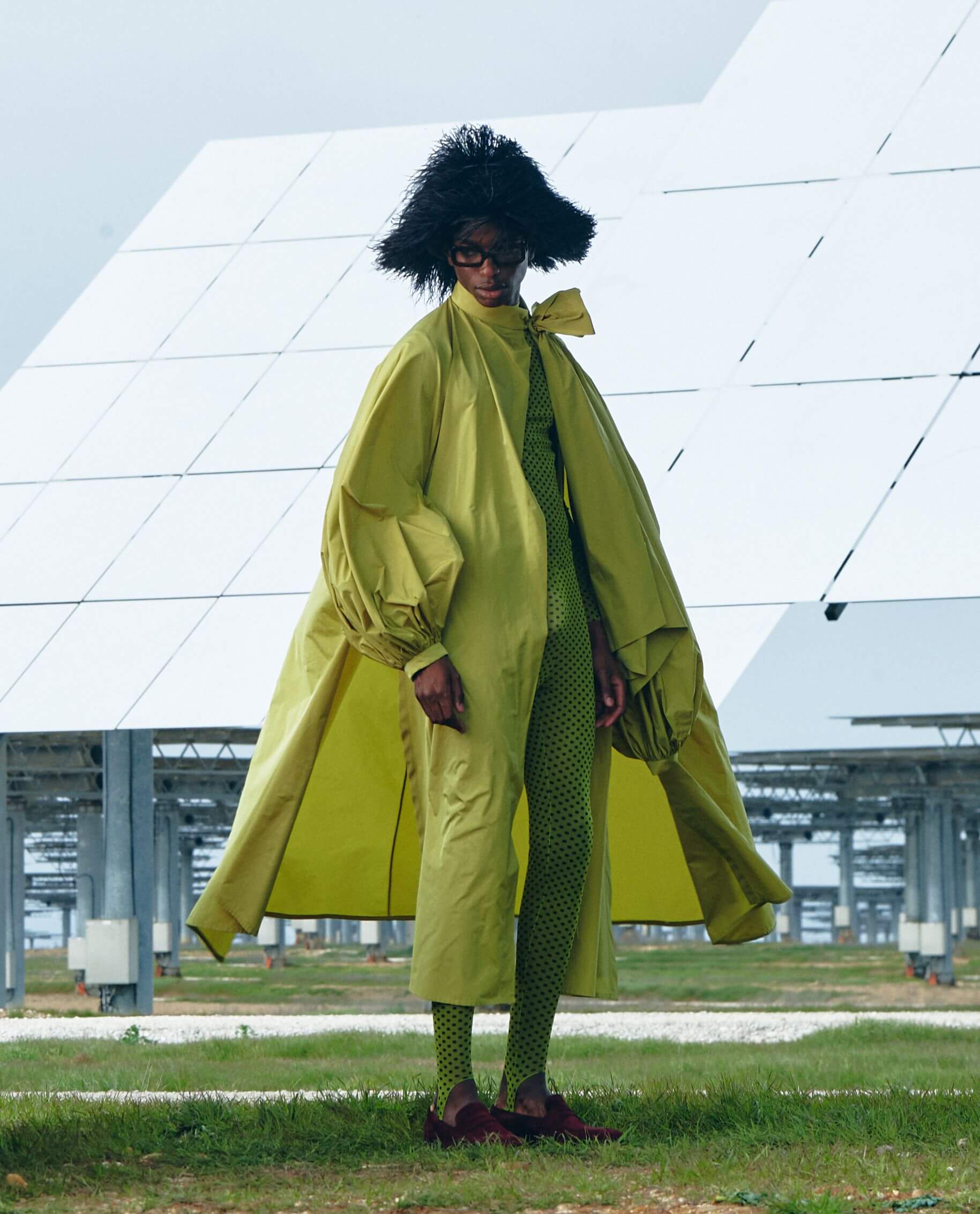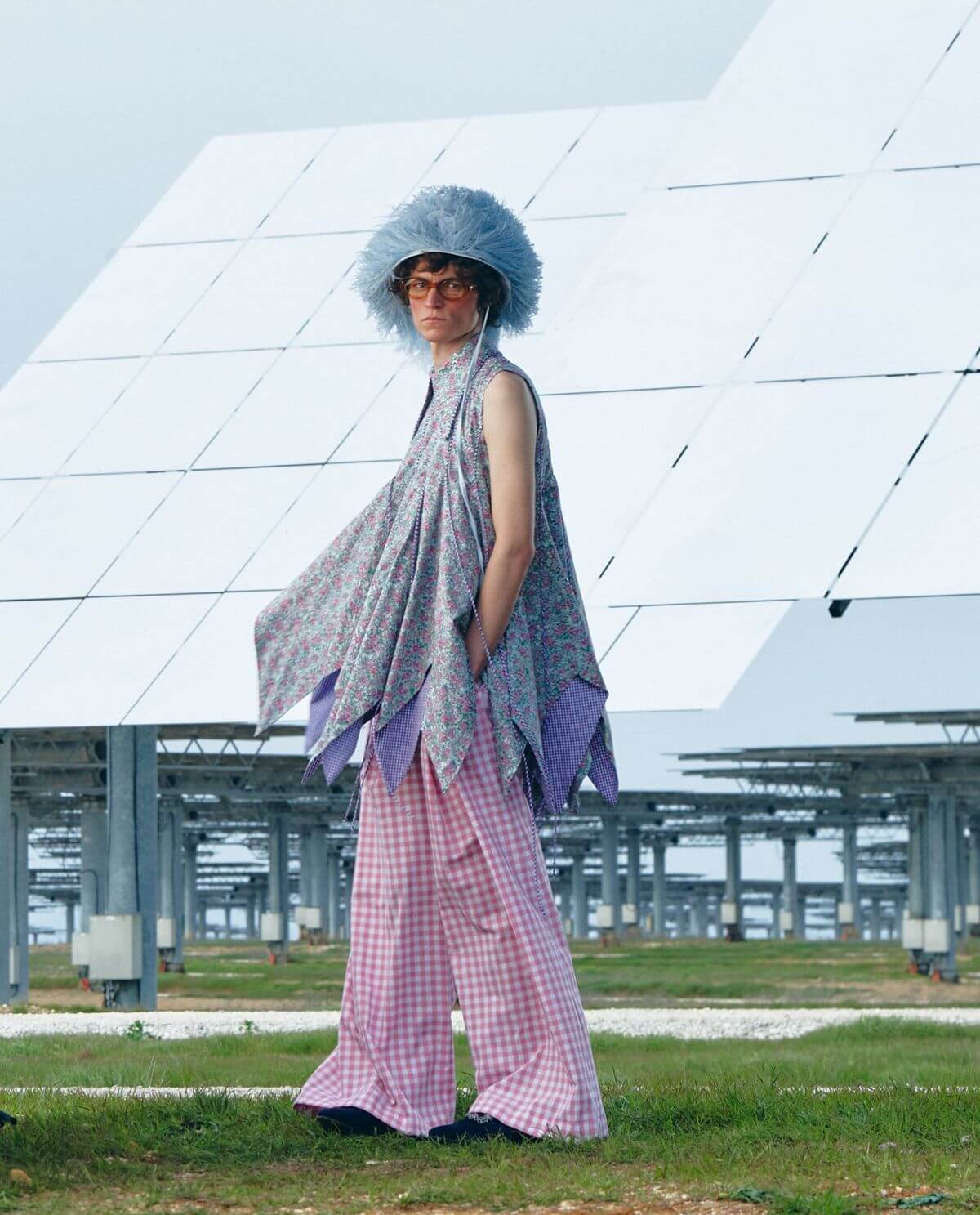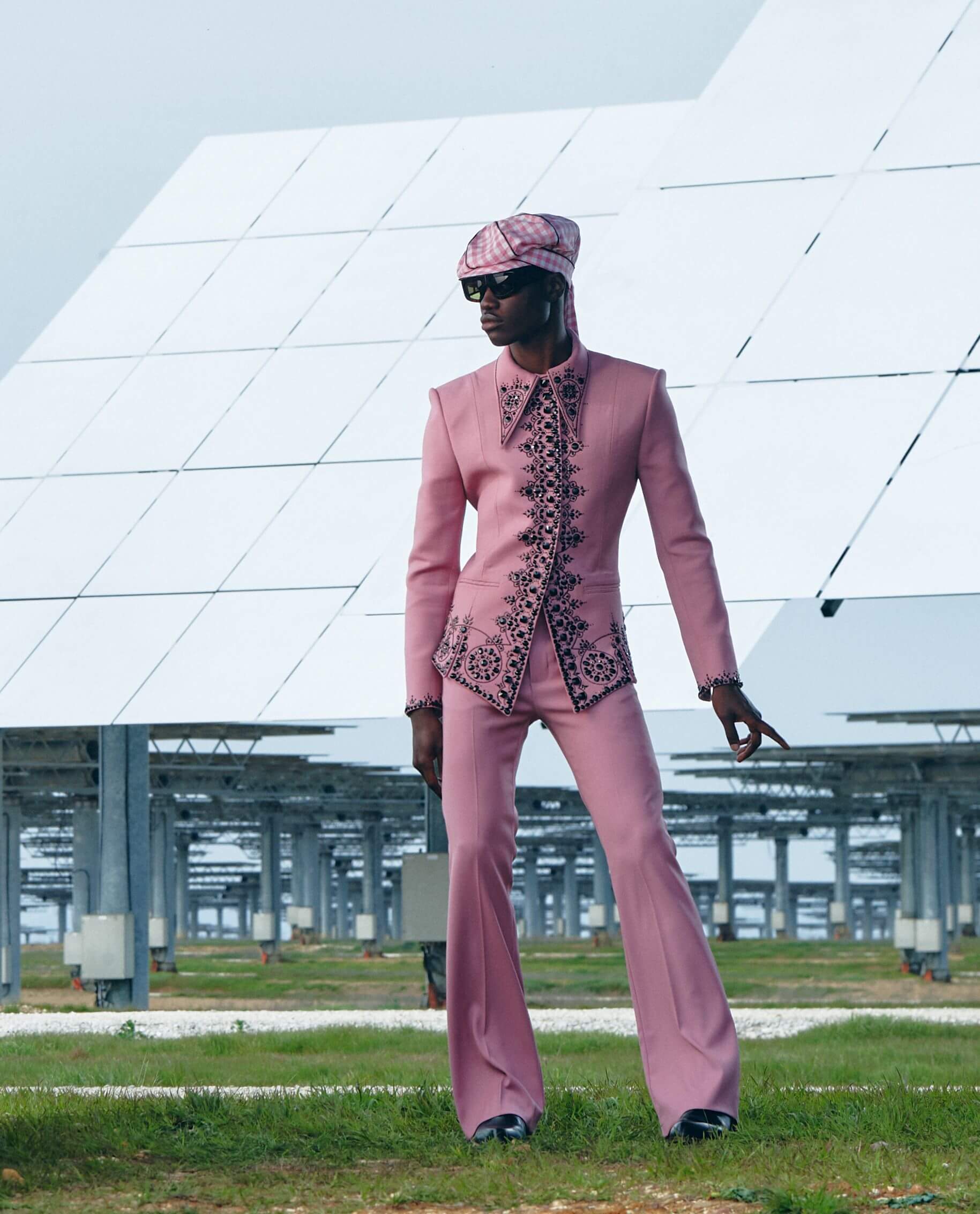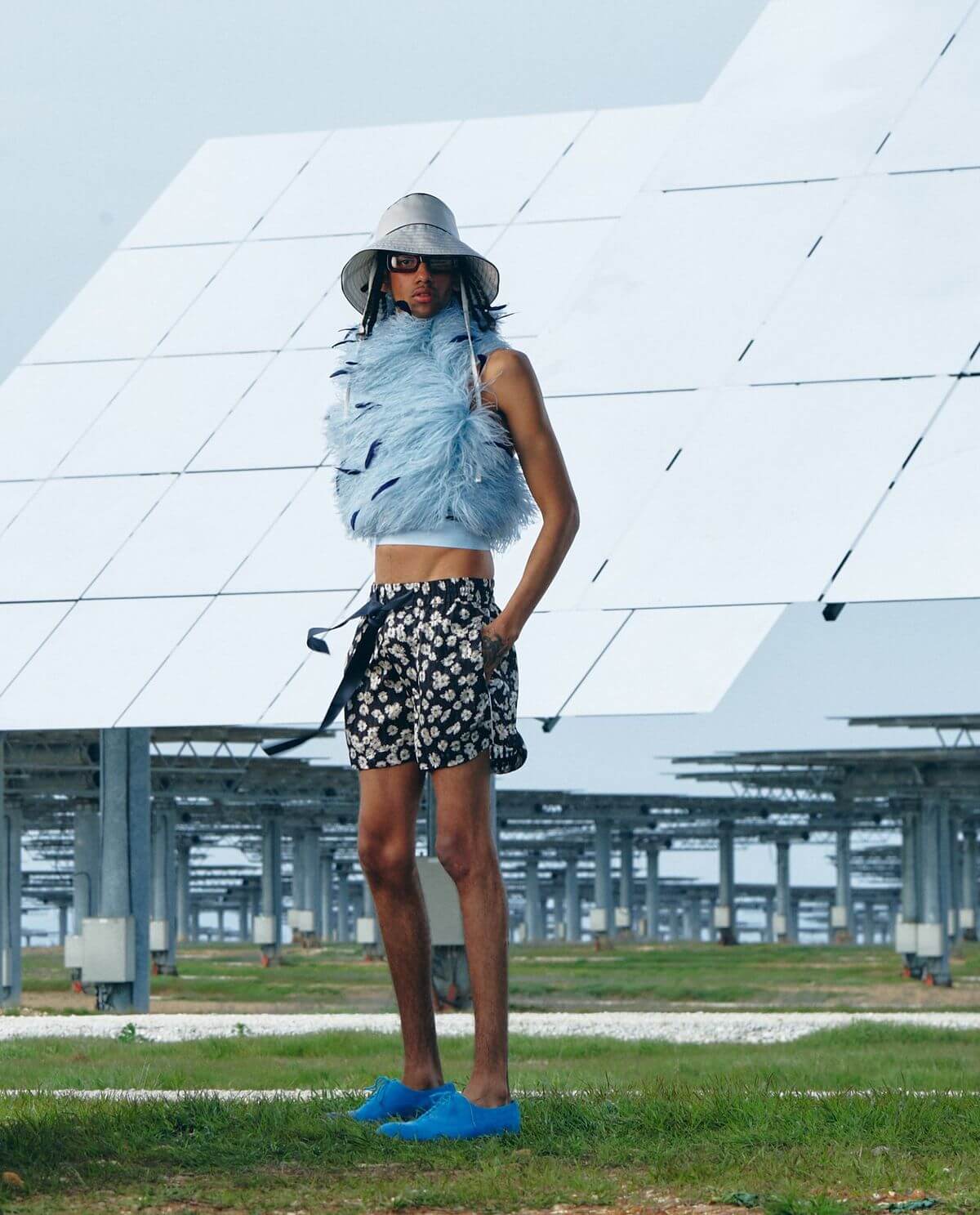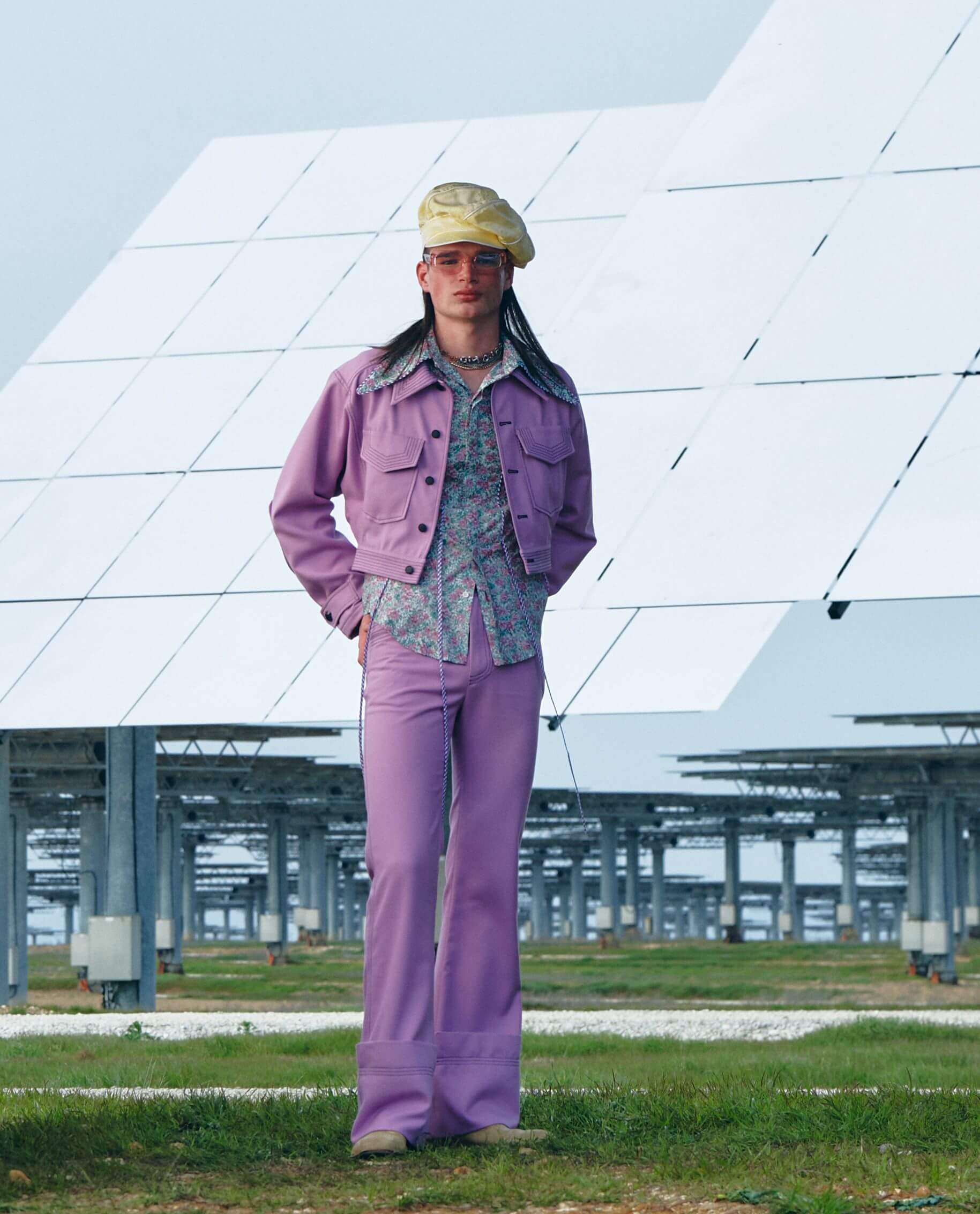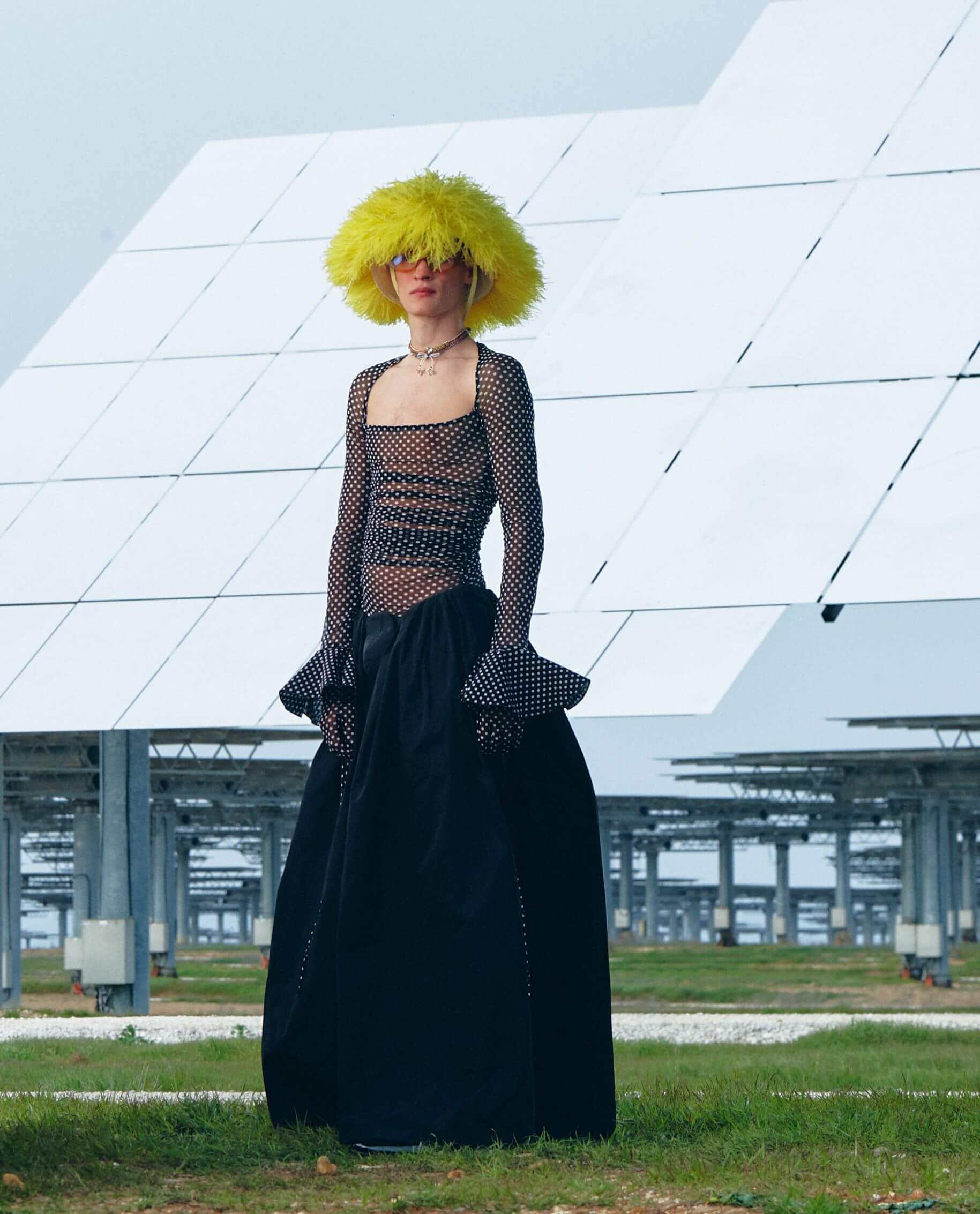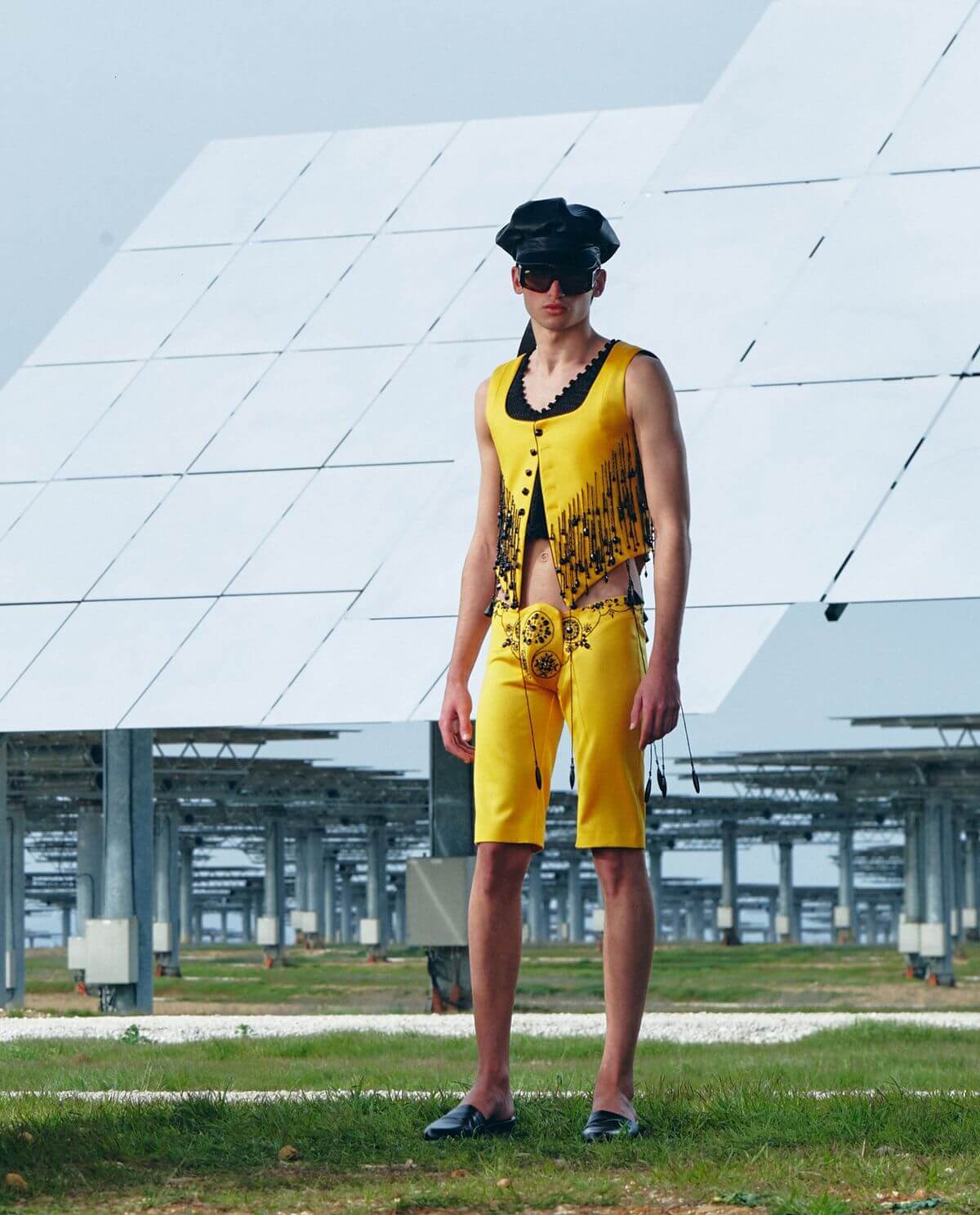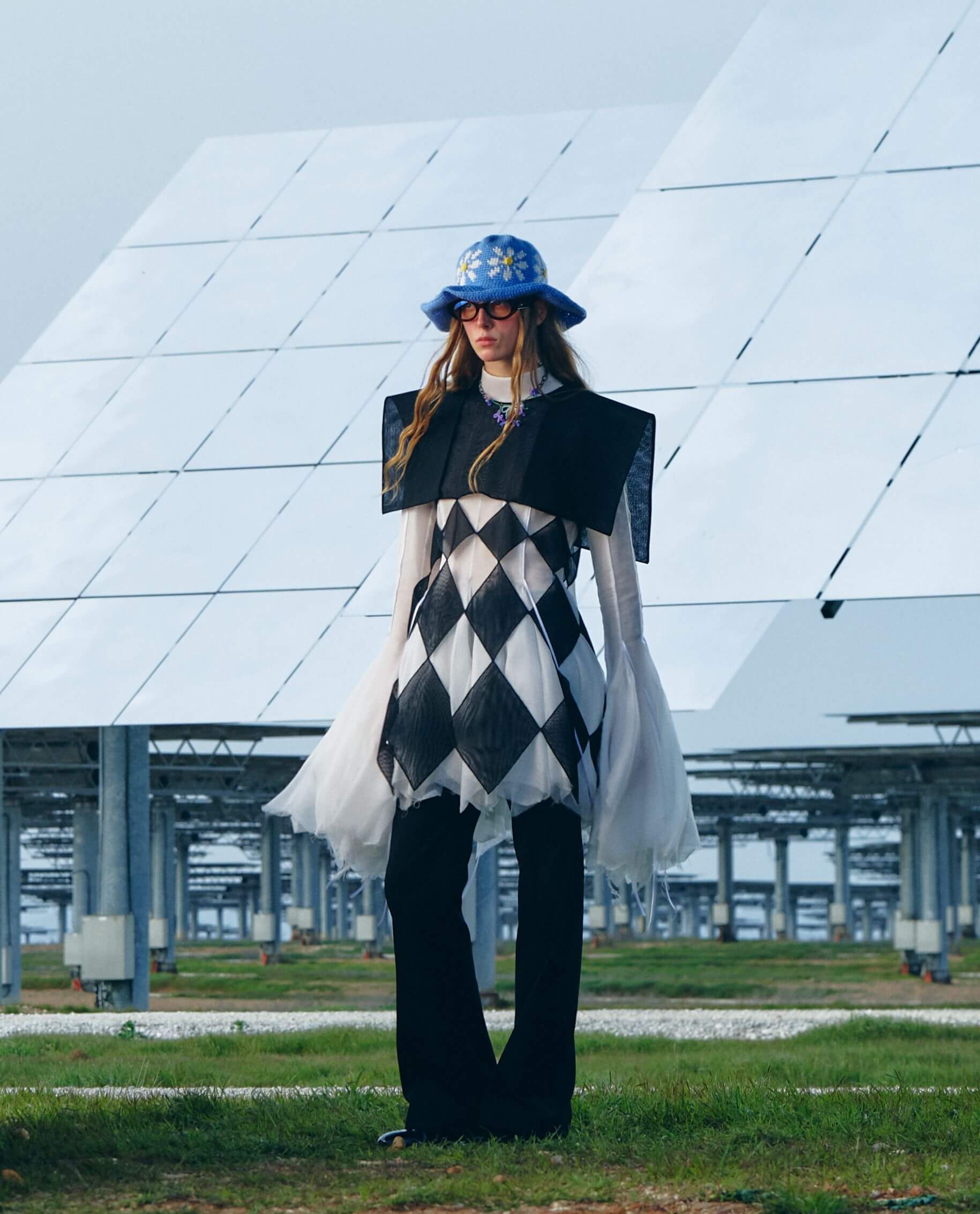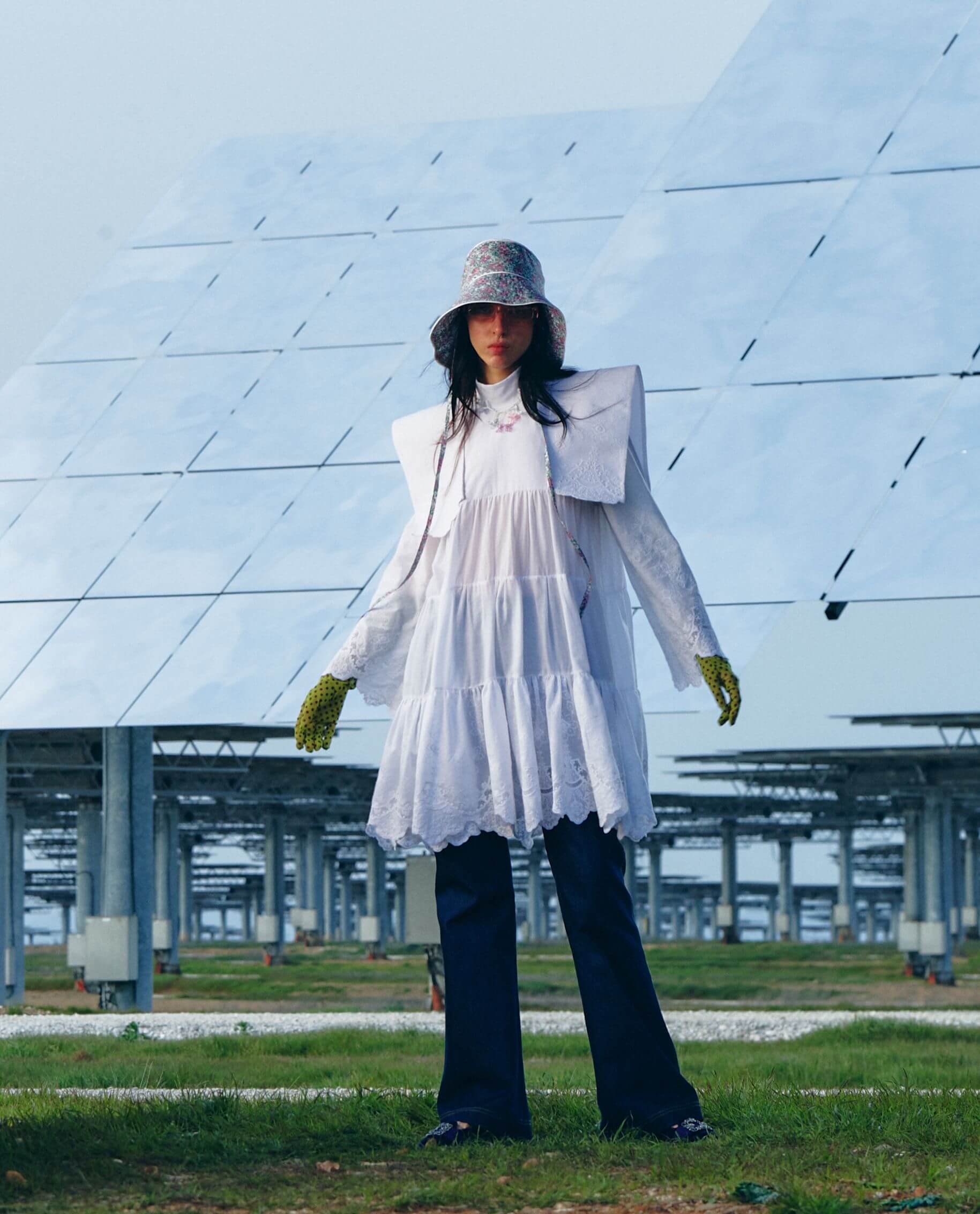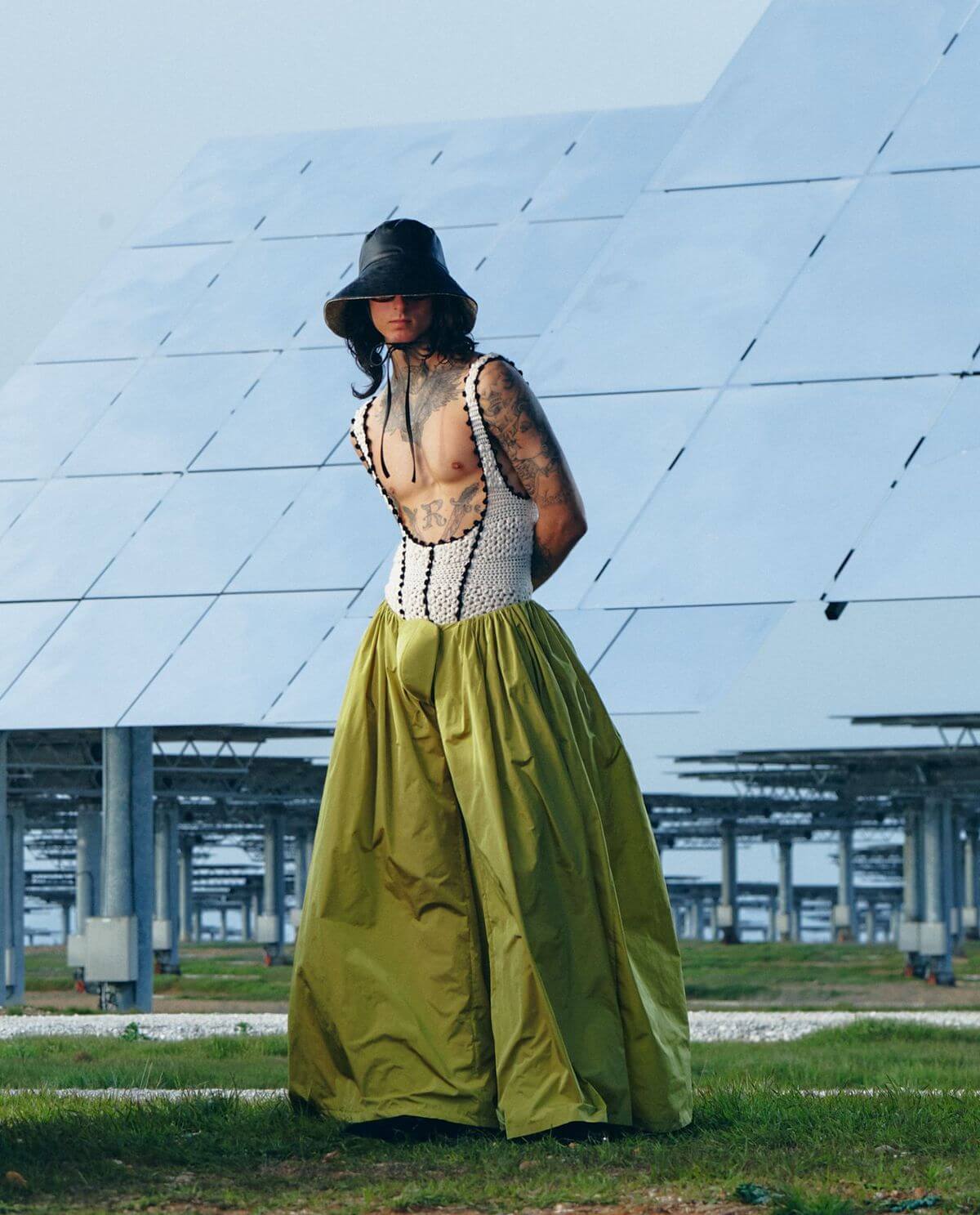 With Nuevo Día, Alejandro Gómez Palomo celebrates five years as creative director of his brand. To present this proposal, the designer has resorted to digital format through a video produced by Shine Iberia. The new collection is based on the pacifist movement and the representative elements that shape the hippie aesthetic. However, the tailoring pieces, feathers and Swarovsky crystals typical of the firm, maintain their usual presence.
Flowing dresses, palazzo pants, and sheer tops and shirts are some of the key garments that are part of New Day. Likewise, to reformulate the hippie codes of the past, Palomo Spain has incorporated to its imaginary —defined by fabrics such as tulle and organza— floral prints, denim pieces and an original knitted fabrication reminiscent of colorful jarapa carpets. The details also play a fundamental role in the proposal: maxi collars, the classic Palomo collar, stitching, ribbons…
On the other hand, accessories play a special role this season. Hats inspired by the 60s —in collaboration with Pardo Hats— are presented in various silhouettes and fabrics such as buckets and newsboy caps. The fashion show also previewed what will be the second Palomo x Mó collection, made up of five models that draw from this aesthetic. As for the jewelry, provided by Mateu-lo, they stand as talismans through a multicolored range.
You can see the latest collections of Paris Fashino Week here.