READ IN: Español
The vision of the fashion of the young couturier from Cordoba is so broad and advanced that it is surprising that only one person has been able to break the barriers of "now". Few people have been able to read between the lines, to glimpse what the future of the textile industry would be like, but Alejandro Gómez Palomo did it and has been doing it until today.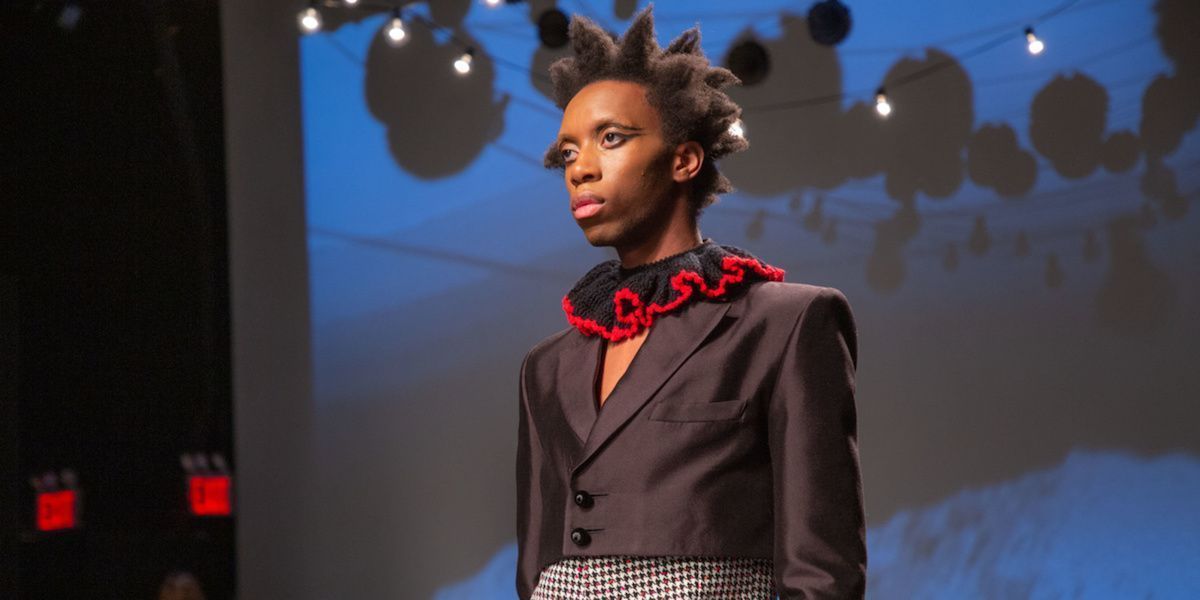 The Spanish firm Palomo Spain made its appearance yesterday at New York Fashion Week. One of the most desired and acclaimed fashion shows wasted the strength and passion that everyone expected. An A/W 2019 season collection conceived for all audiences; as always Palomo broke the gender barriers and brought equality closer. Garments without identity, ready to be dressed for both men and women.
His futuristic vision of the industry has led him to the Olympus of fashion, becoming an absolute reference. The Spanish designer has understood since its inception the new concept and market of fashion, a sector with a desire to eliminate prejudices and greater freedom and Alejandro, "Palomo", has offered it.
Palomo Spain has maintained its neoclassical character for its "1916" collection. Playing with the dimensions and structures of the garments, it has created looks with classic lines that are very accentuated with neutral colours that have been adapted to the present moment. His style makes him unique in the industry.
Palomo Spain AW19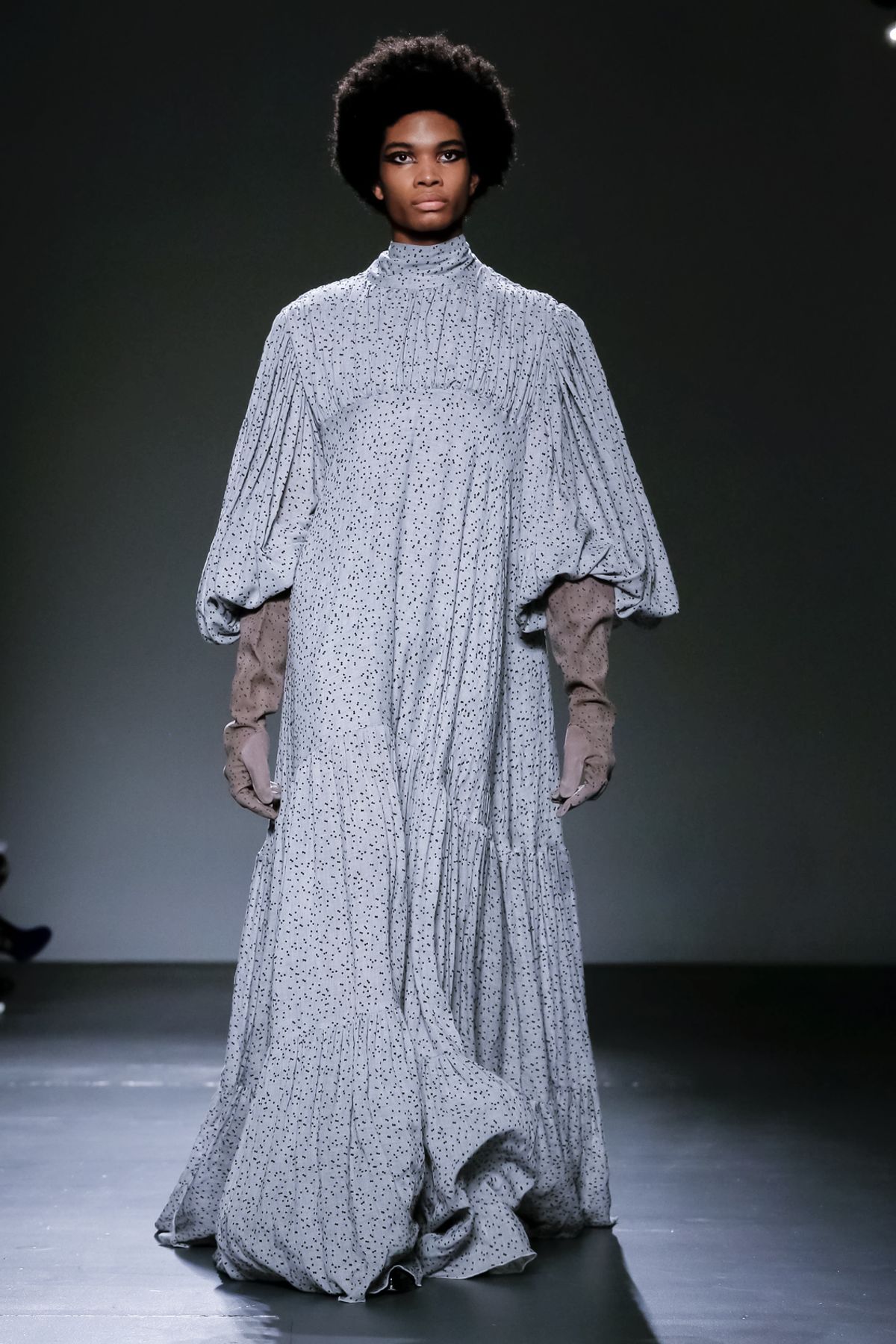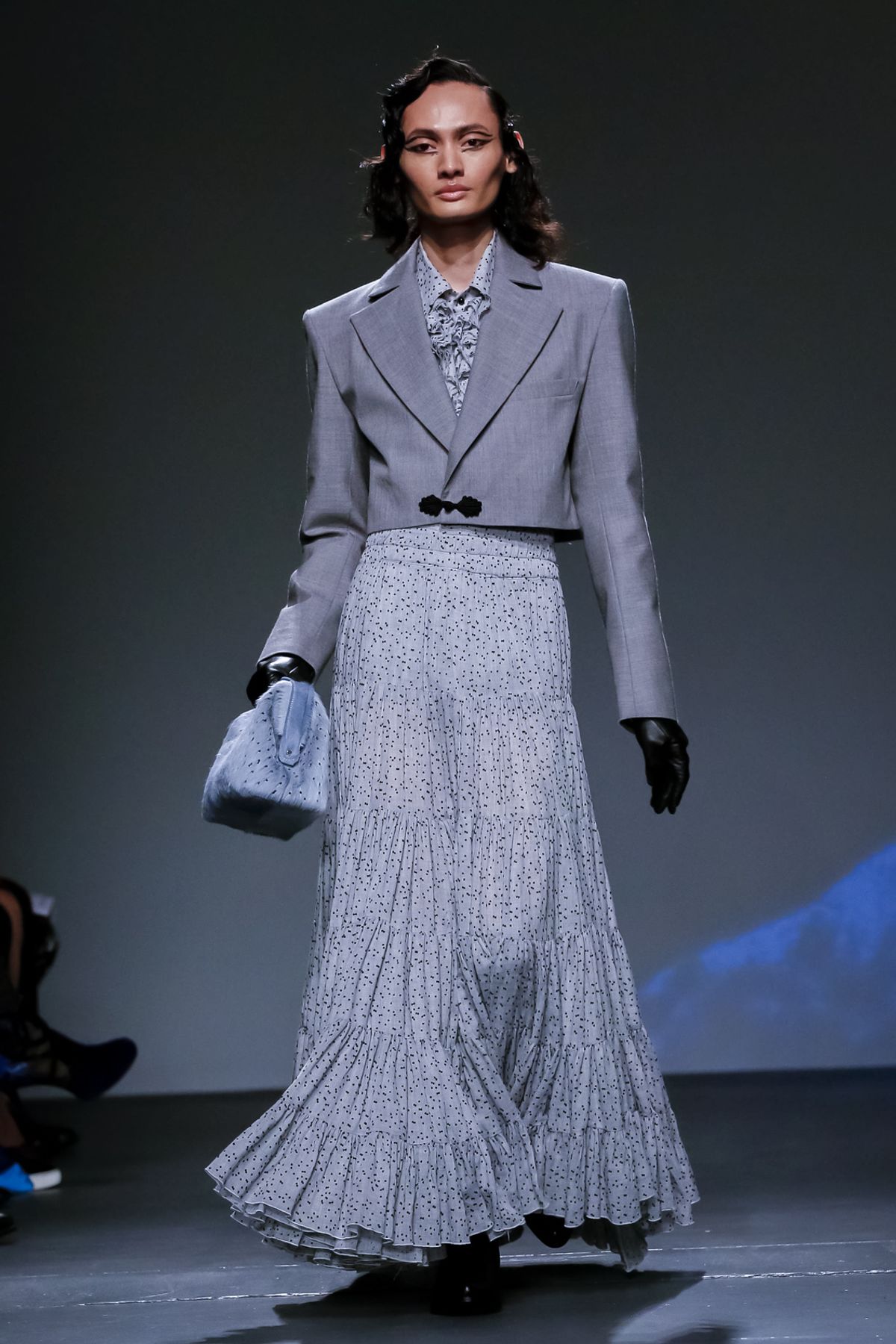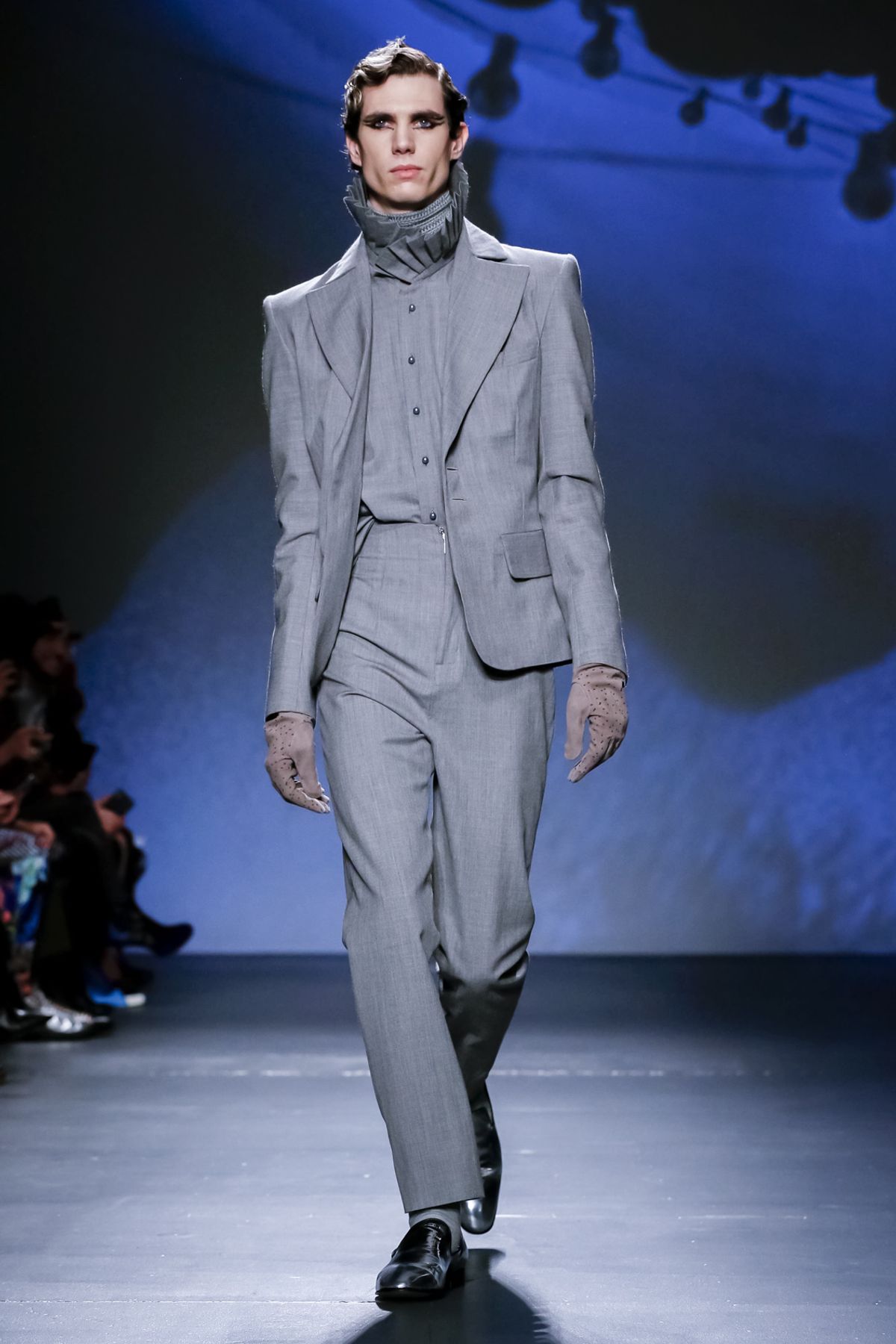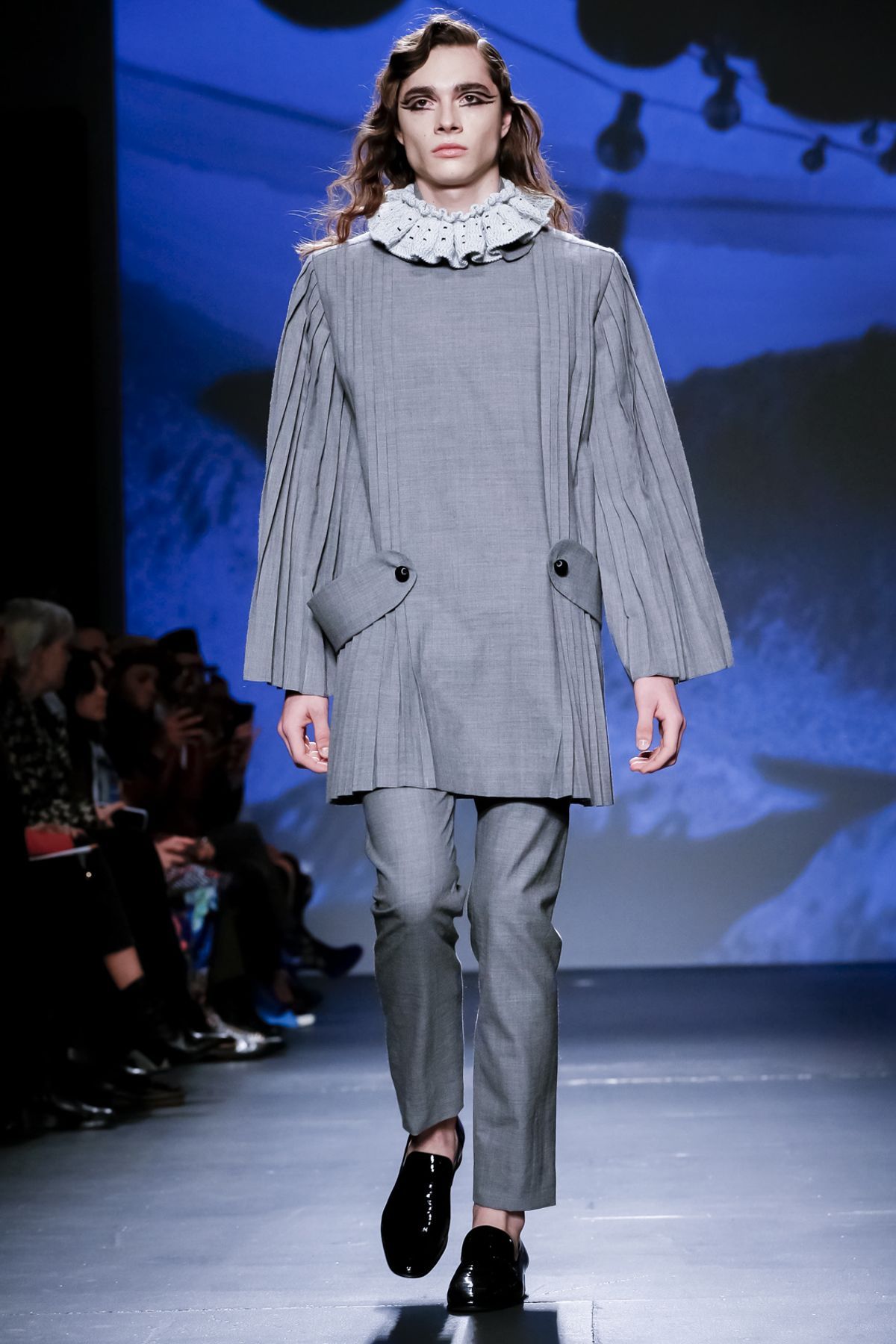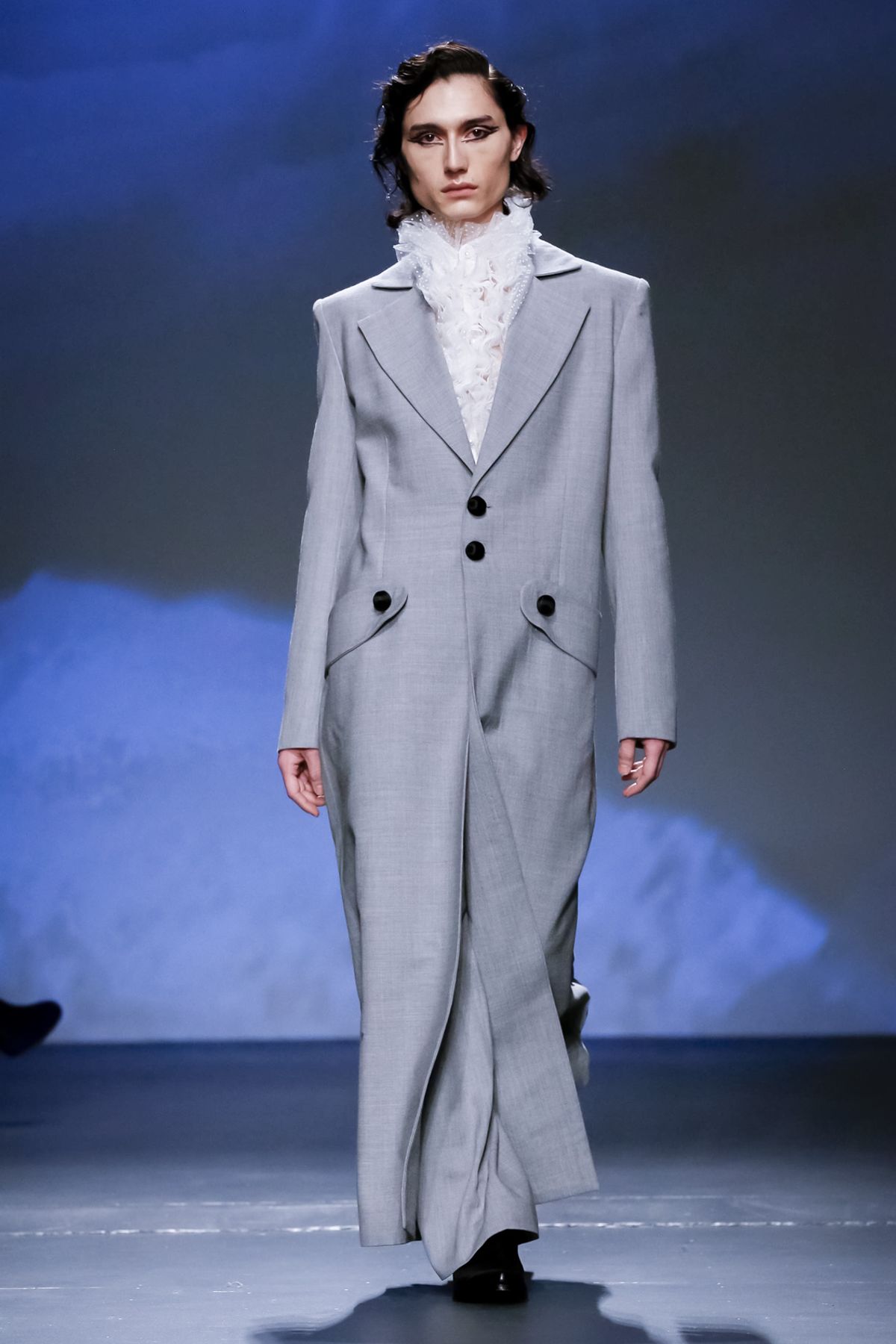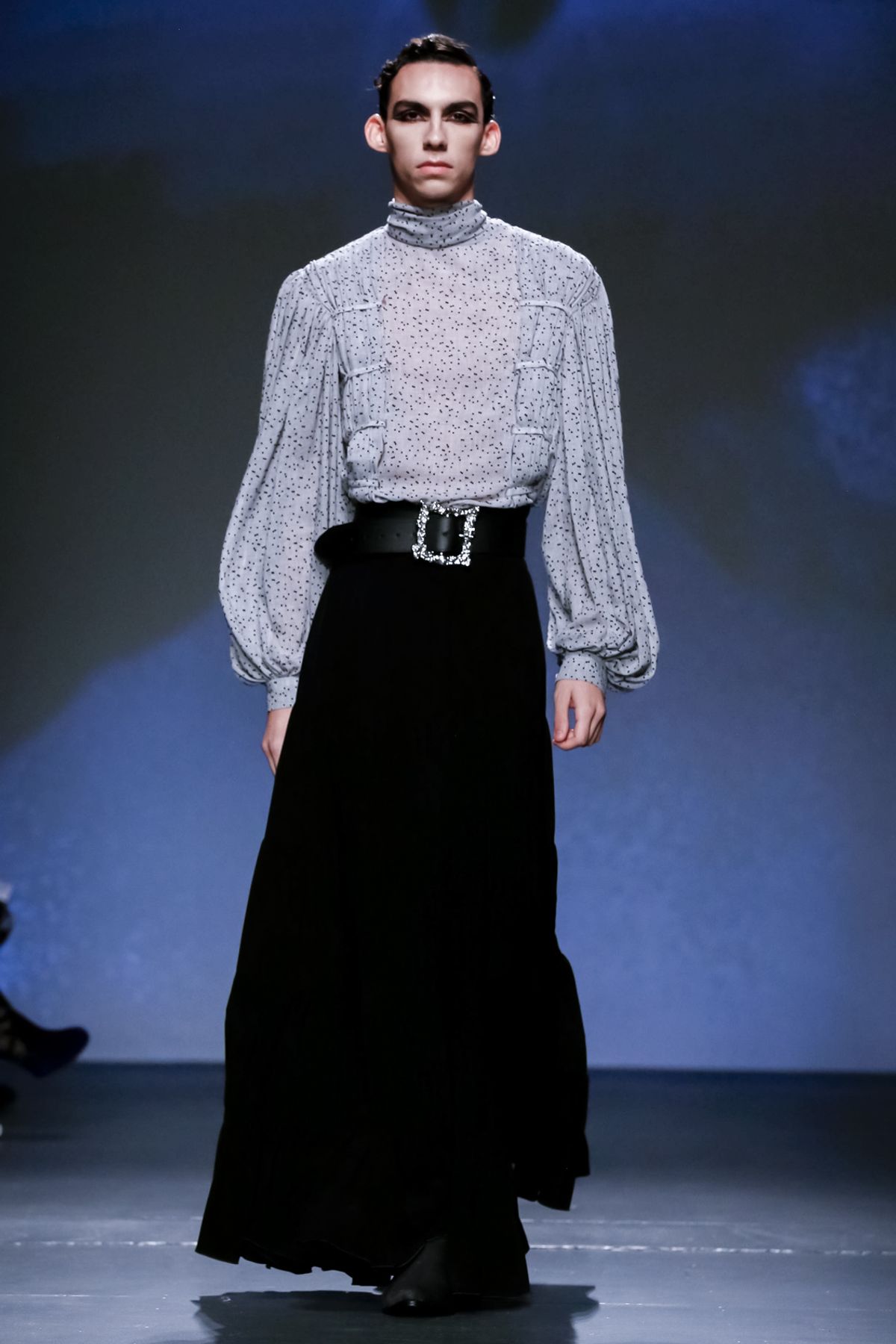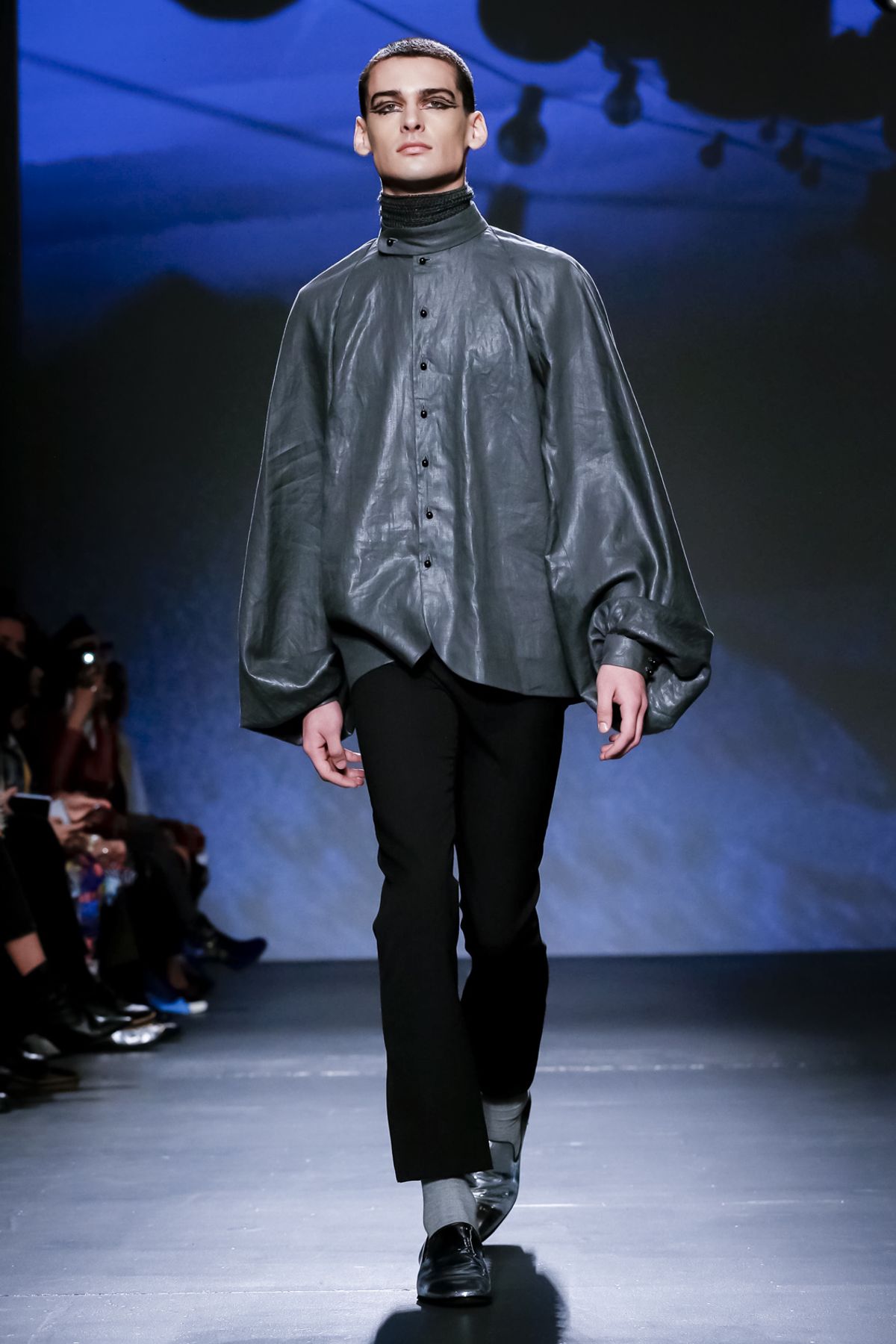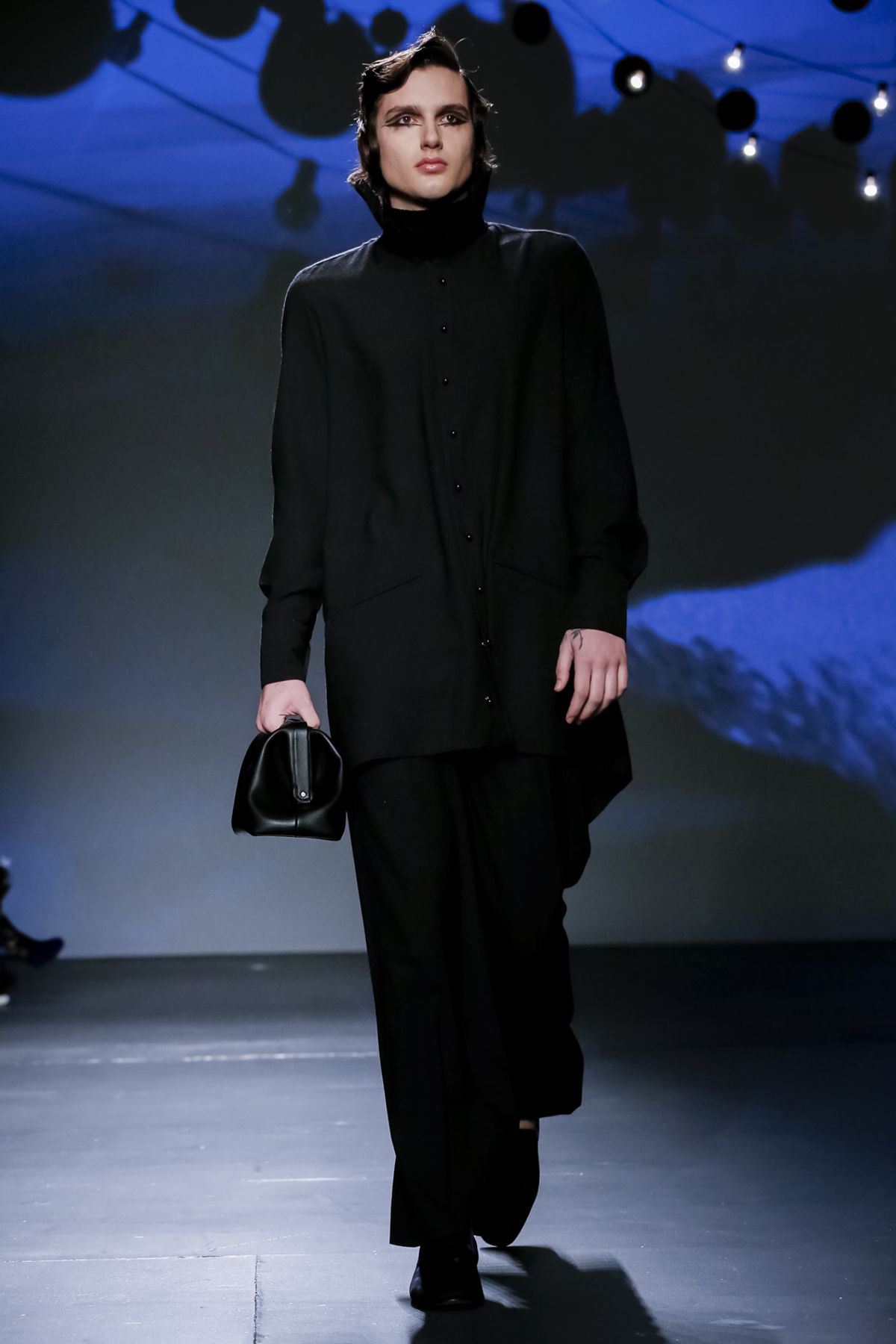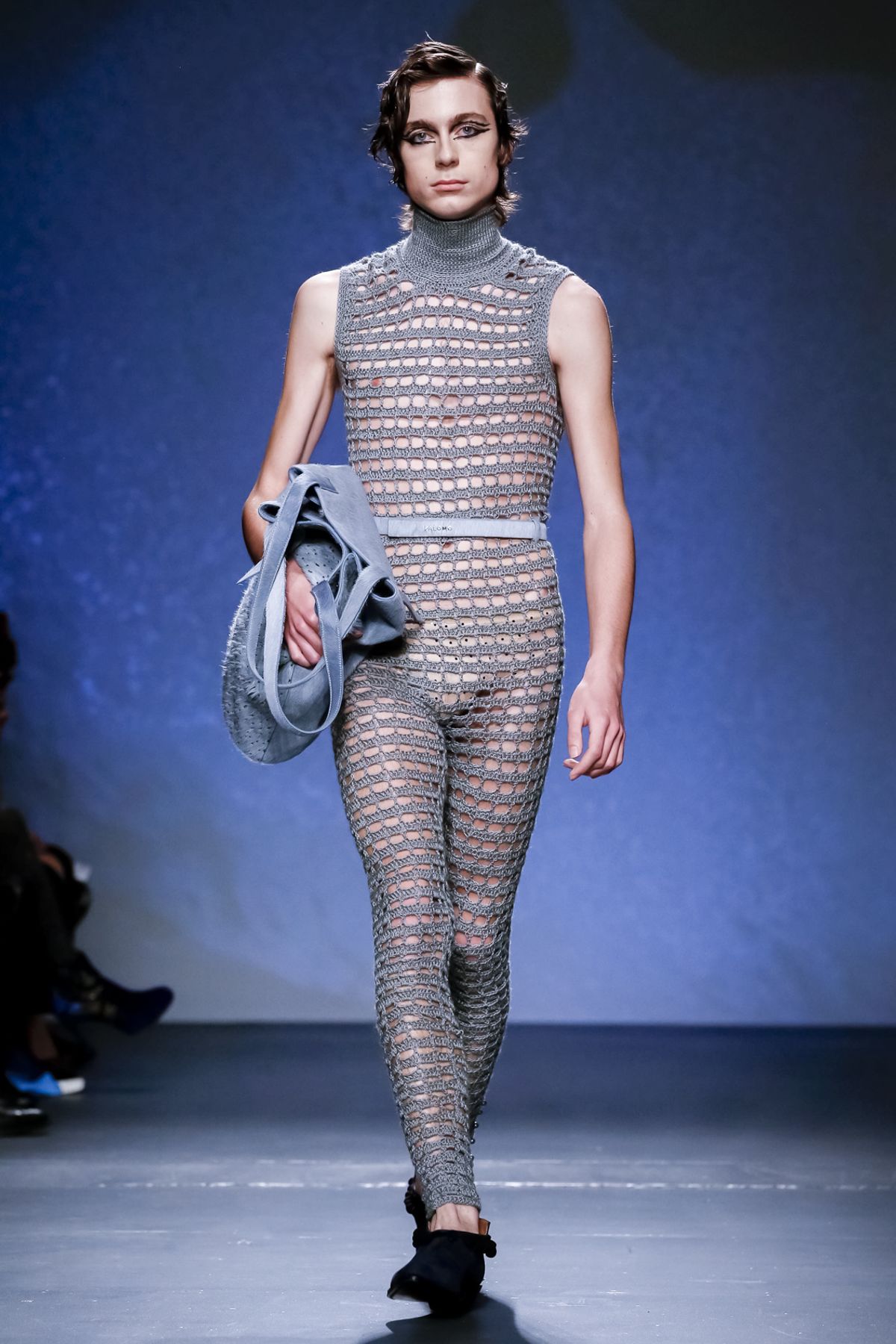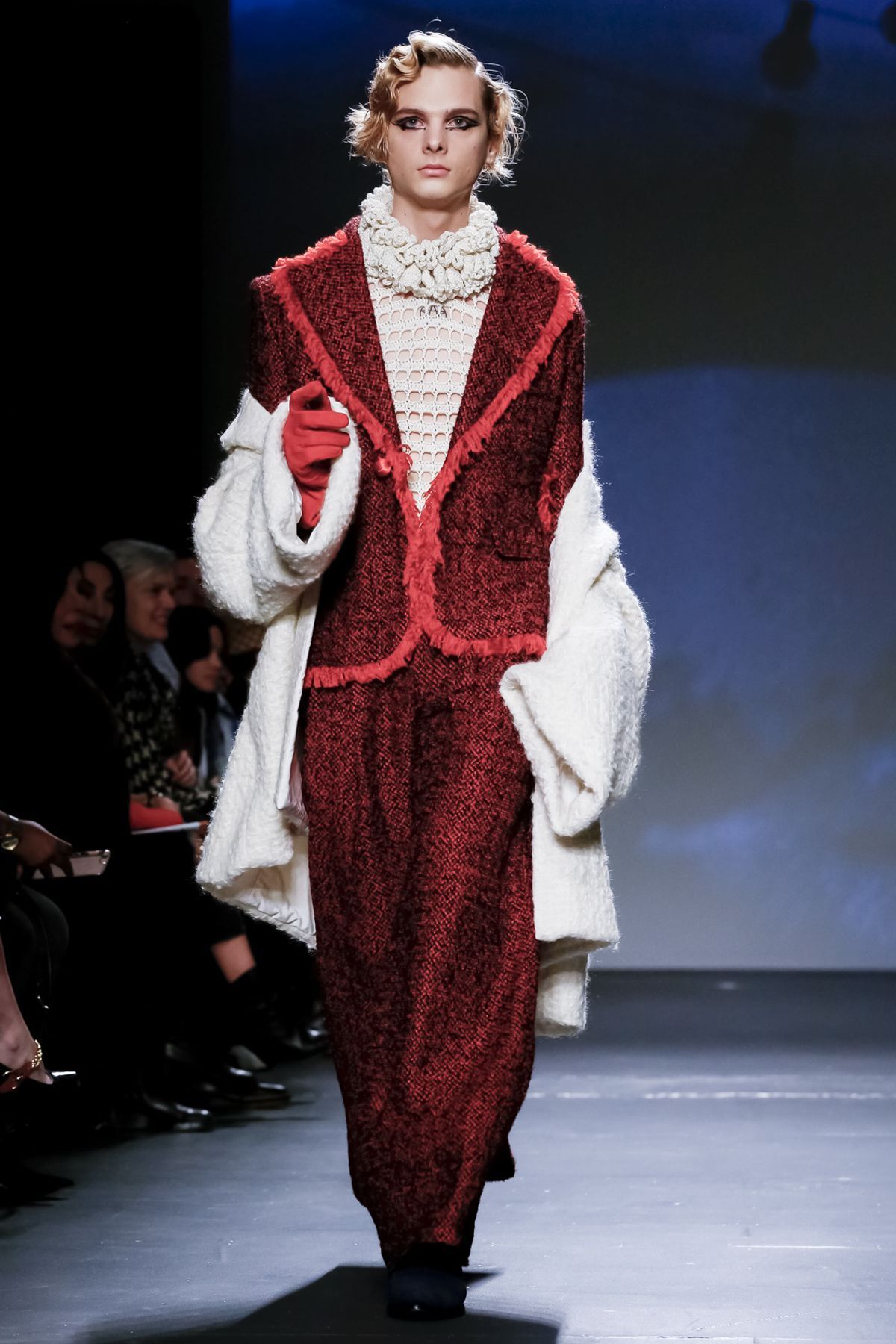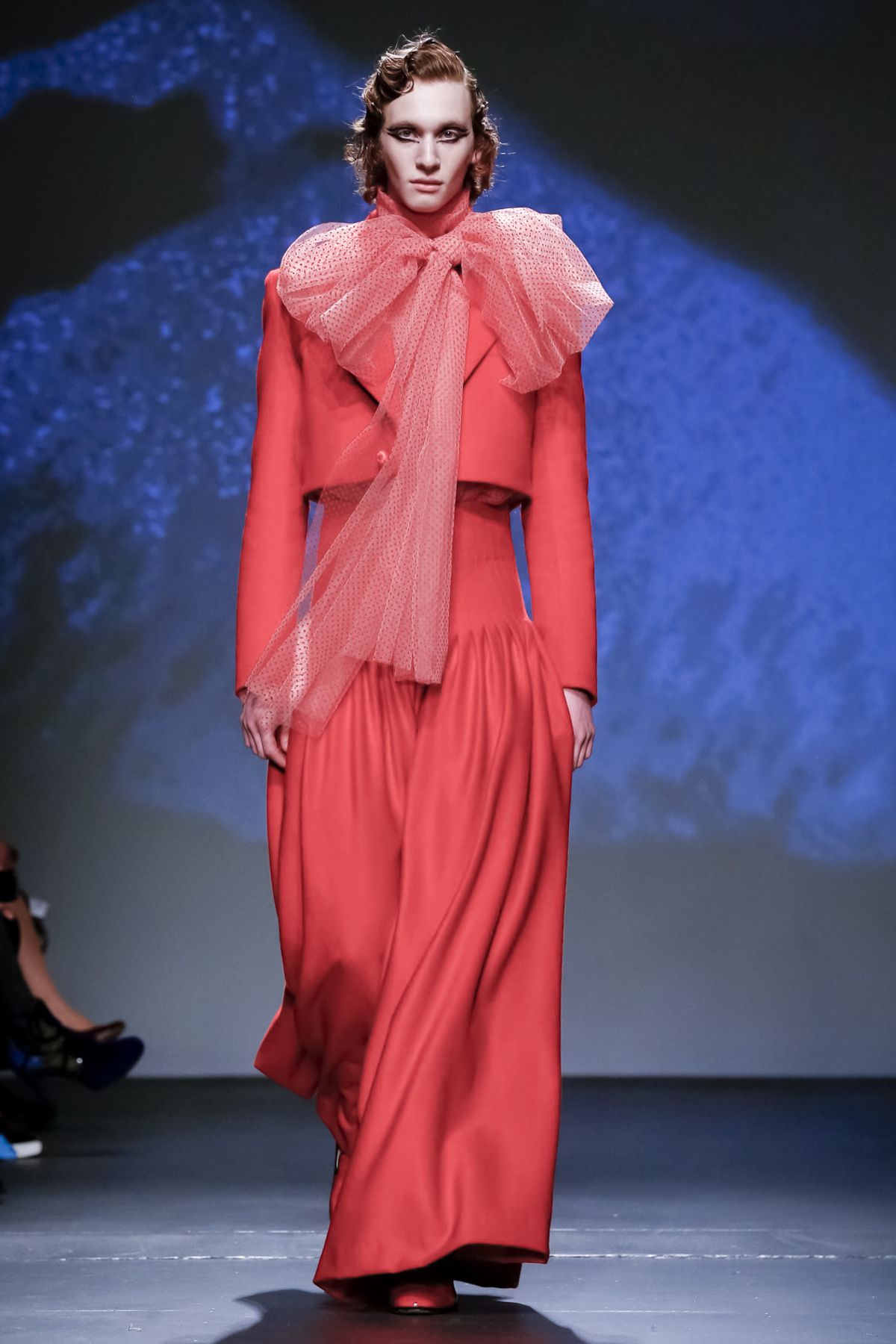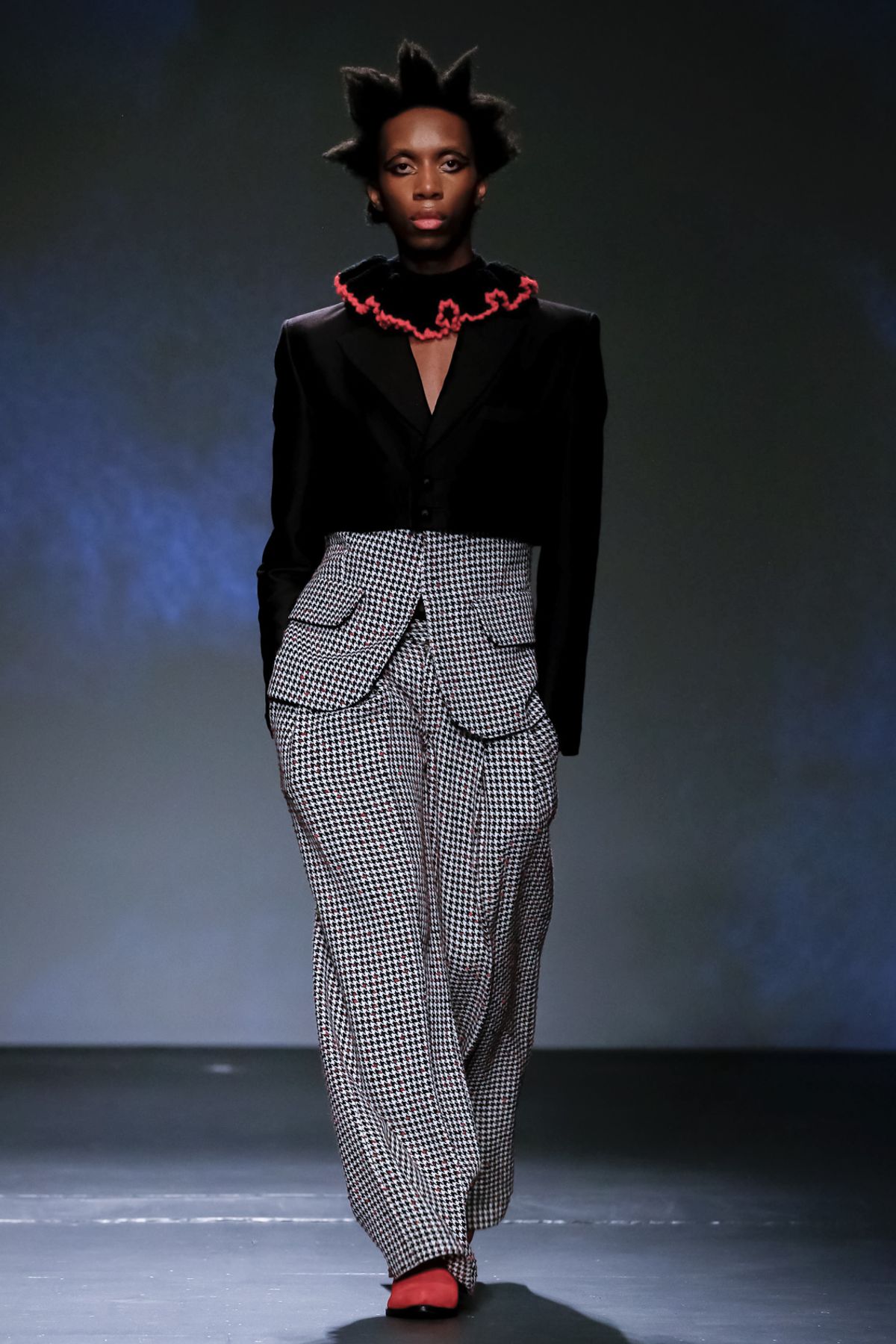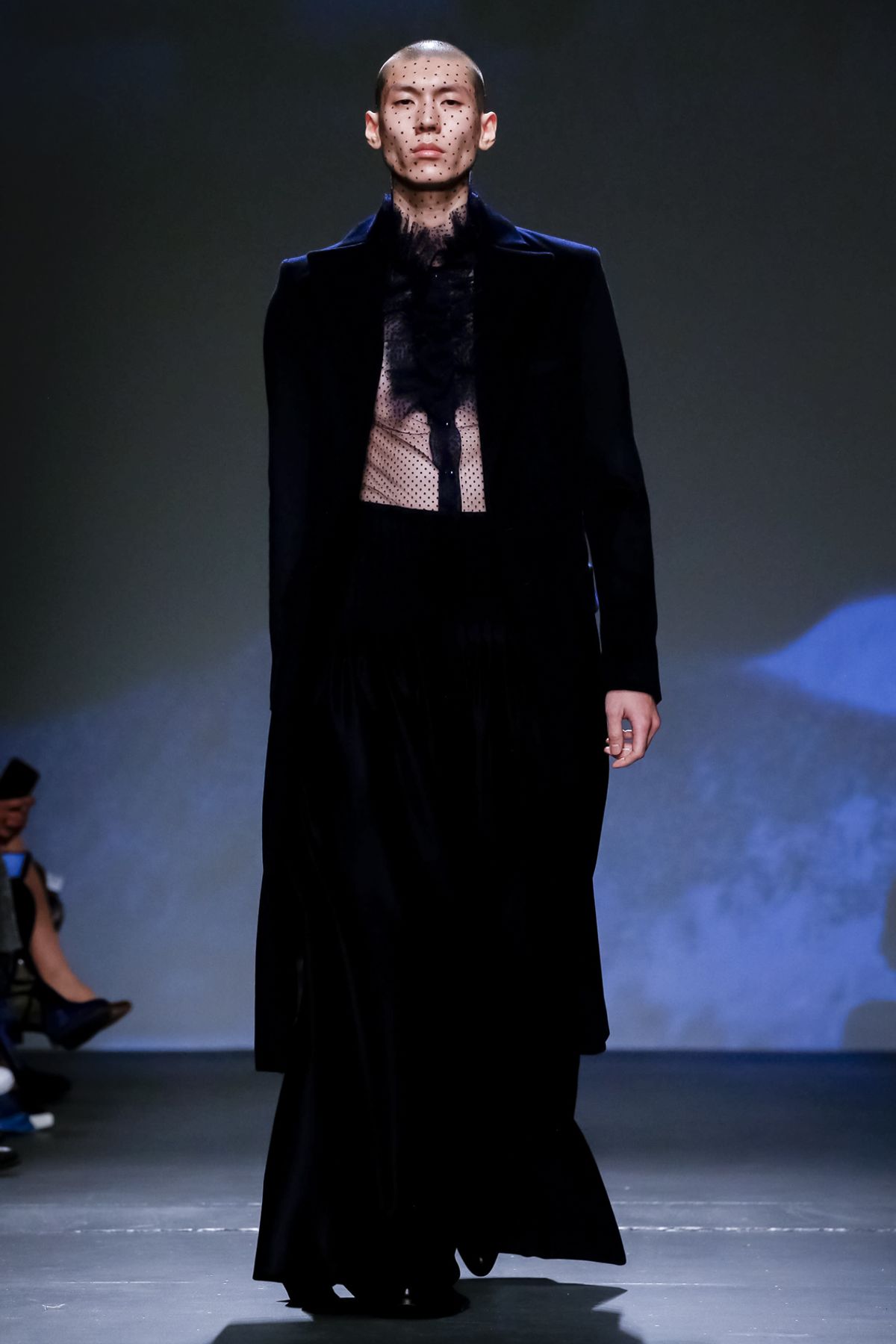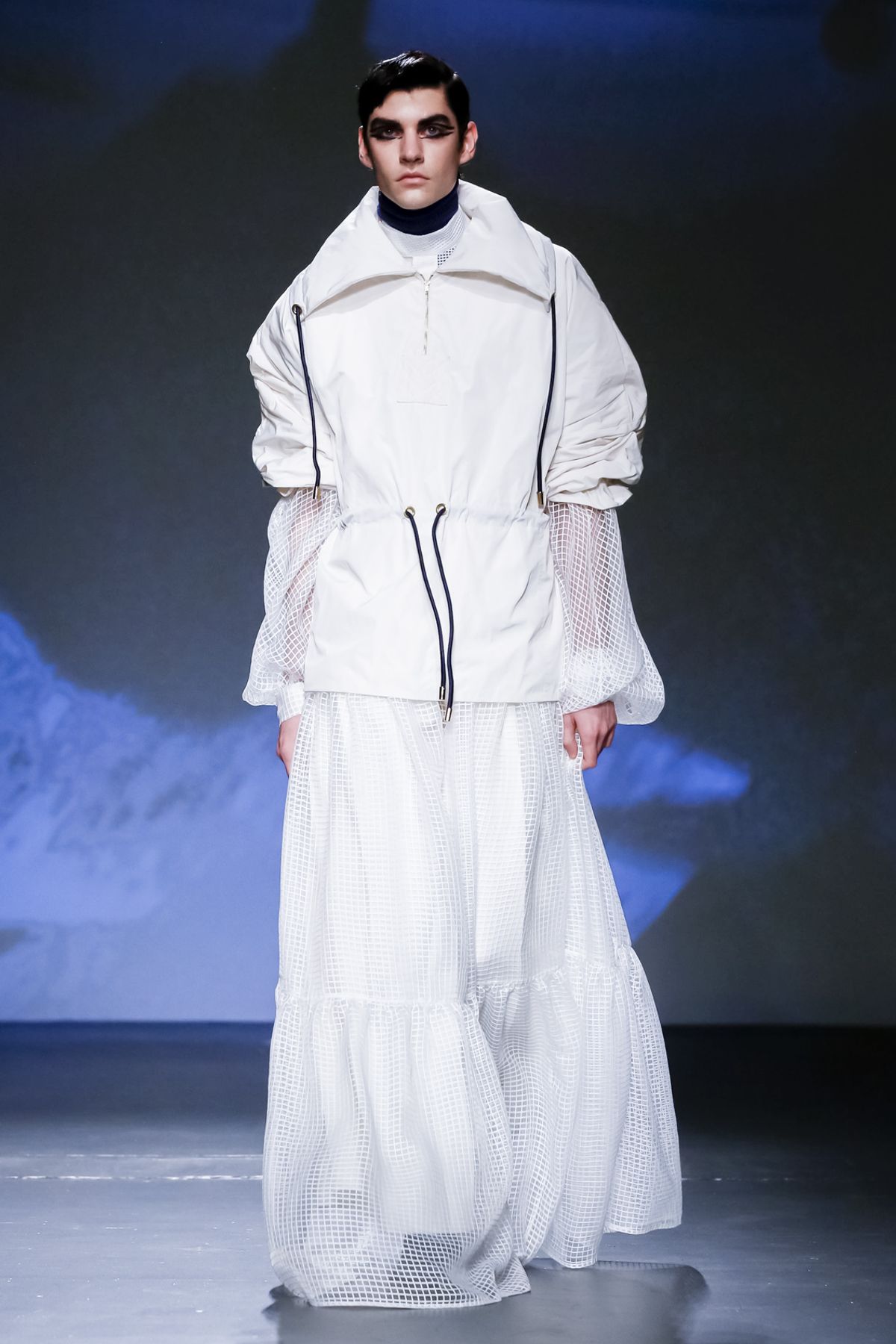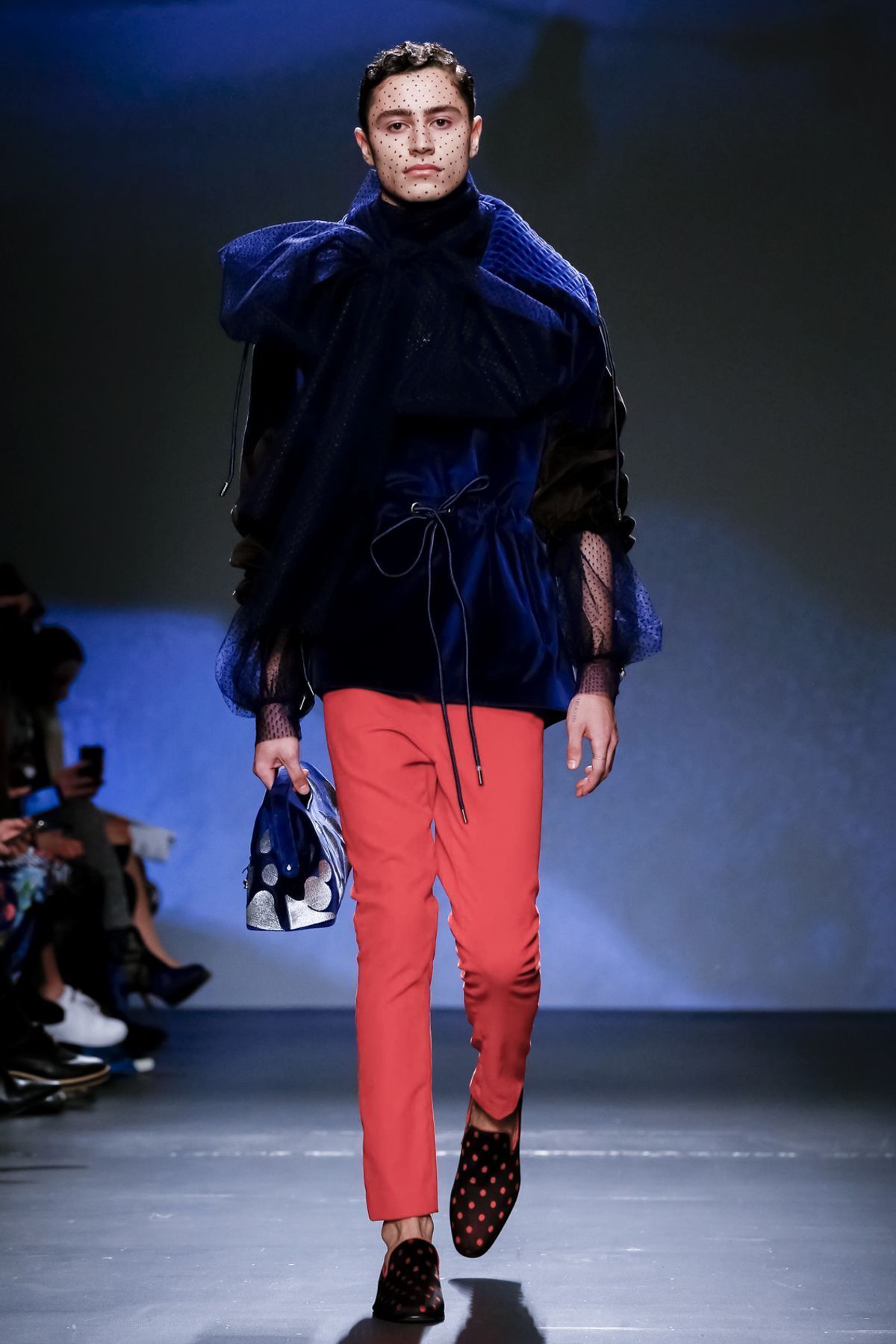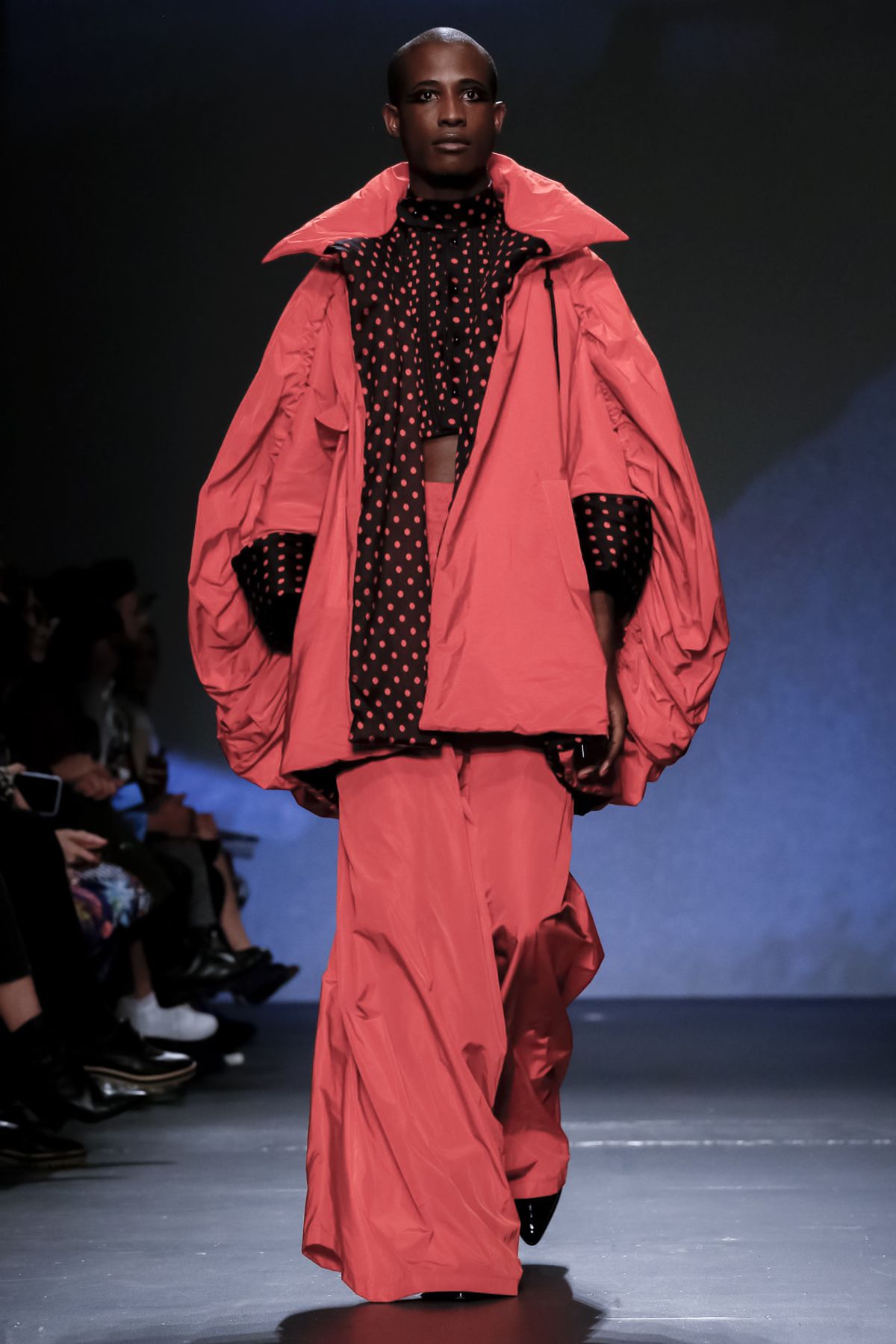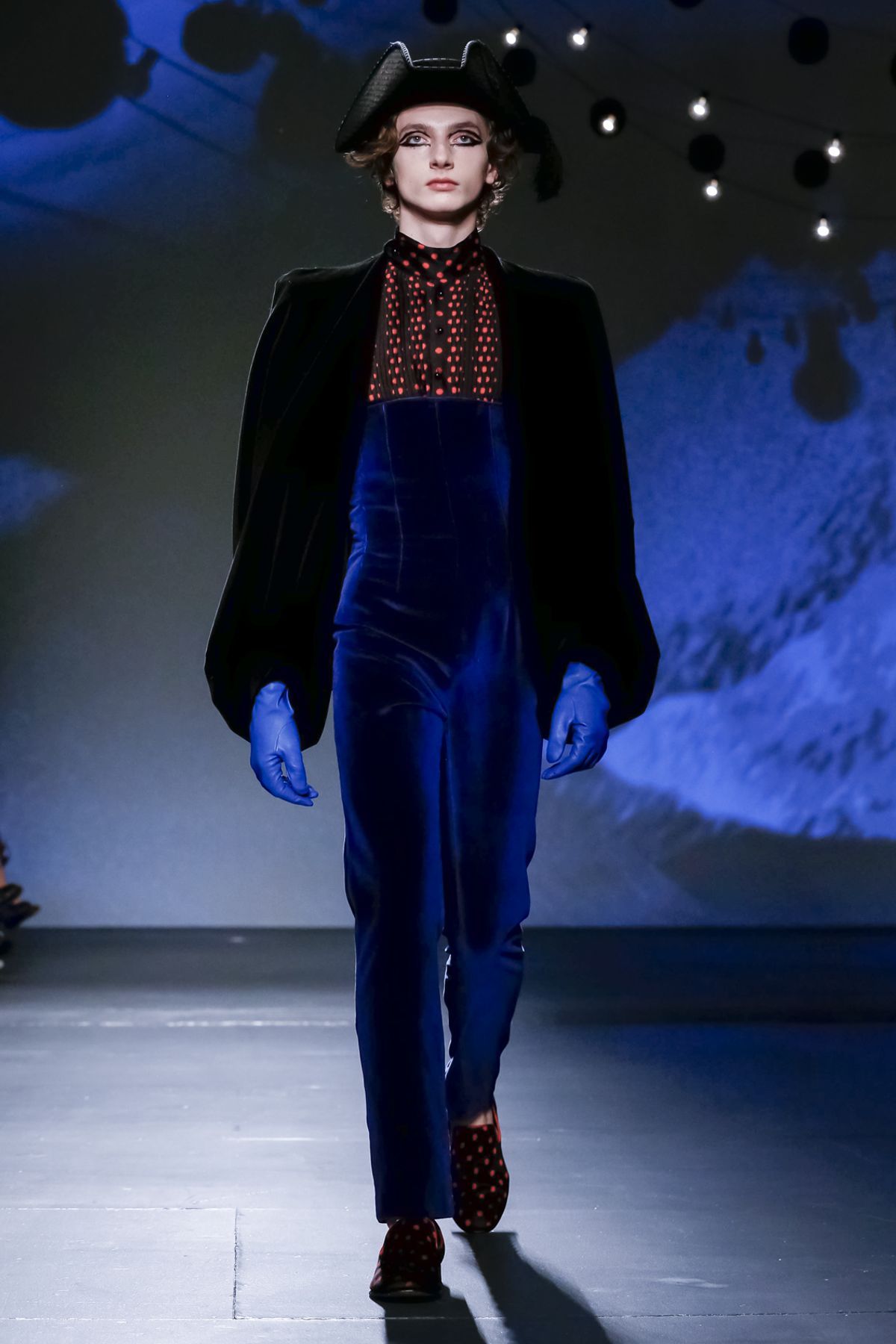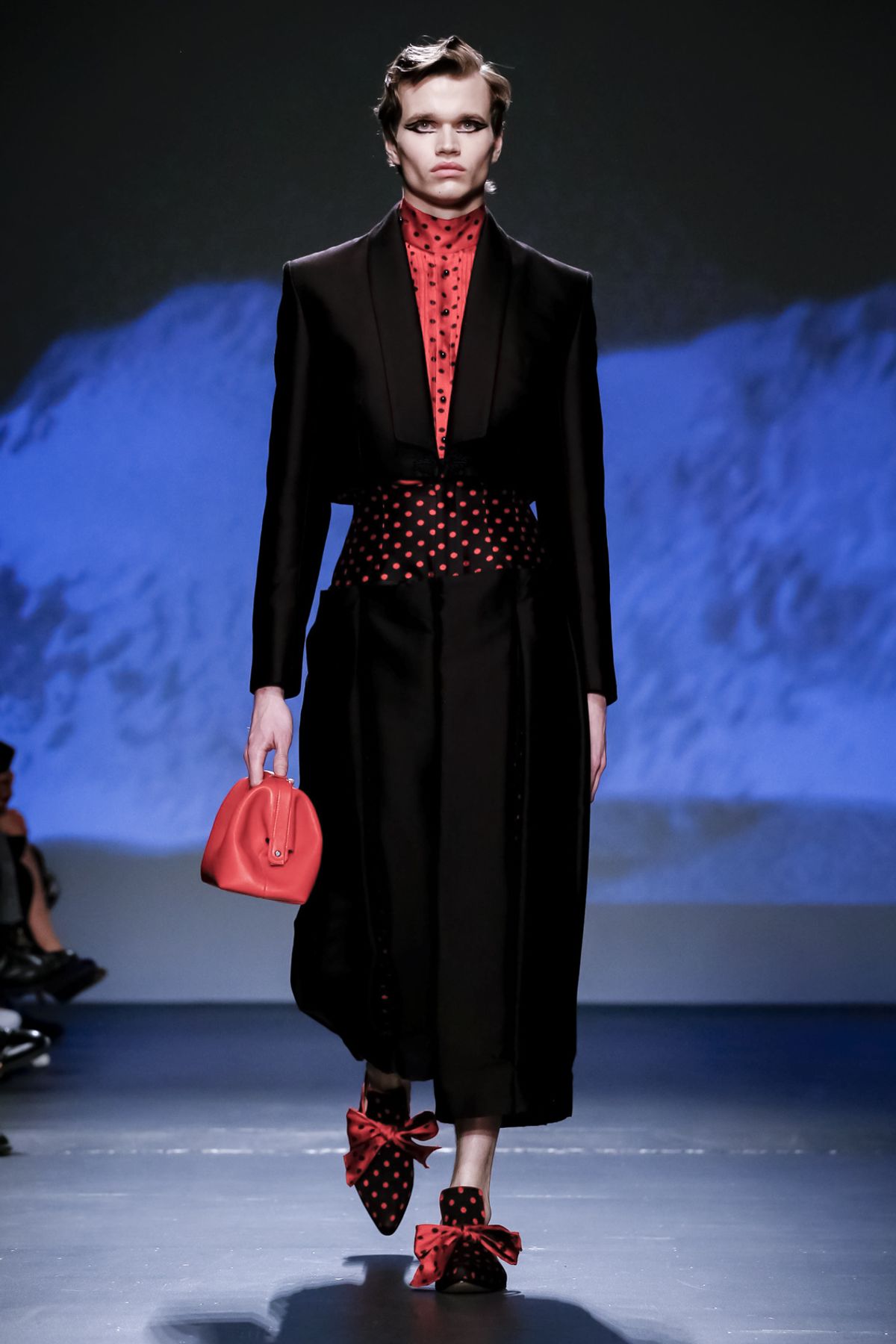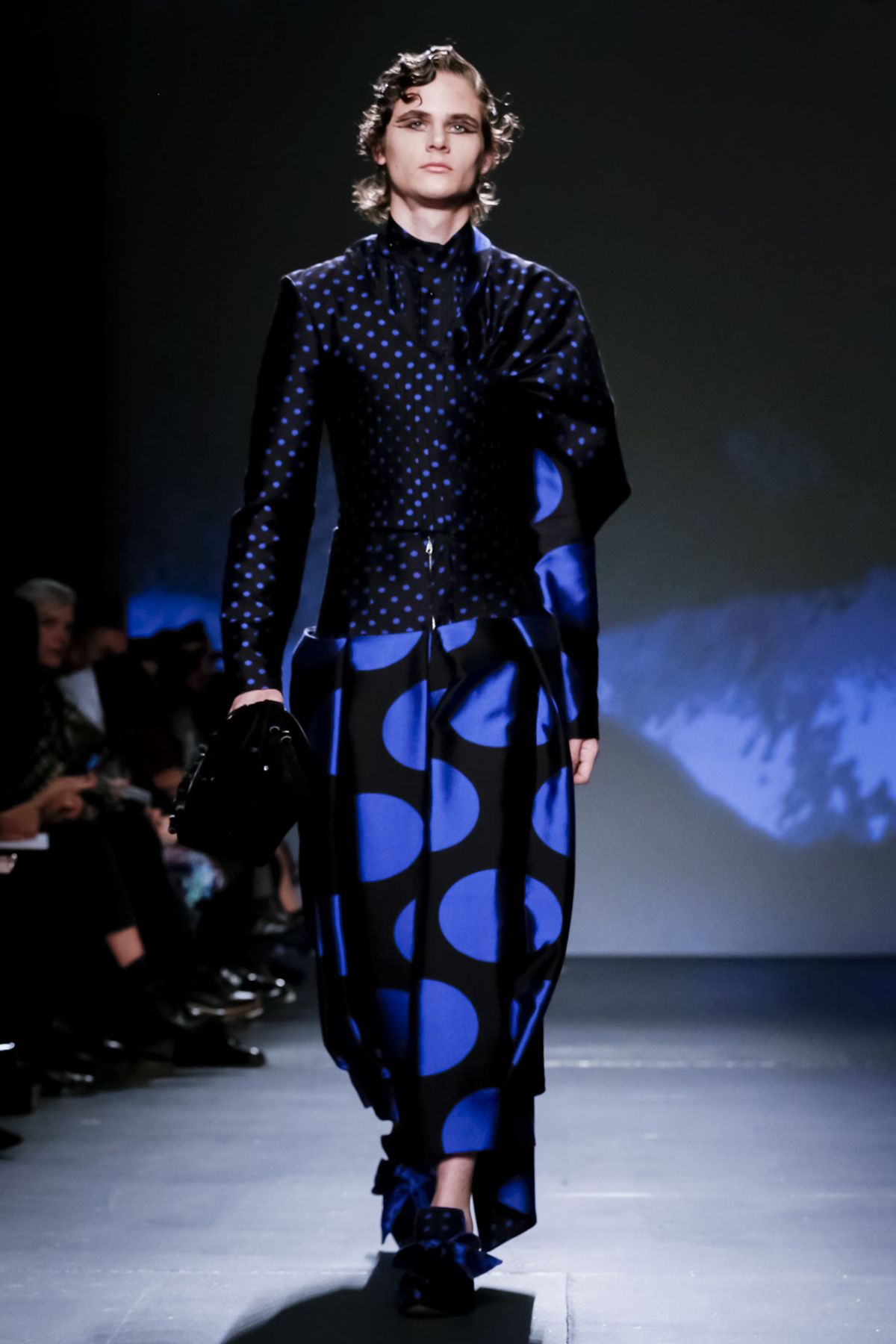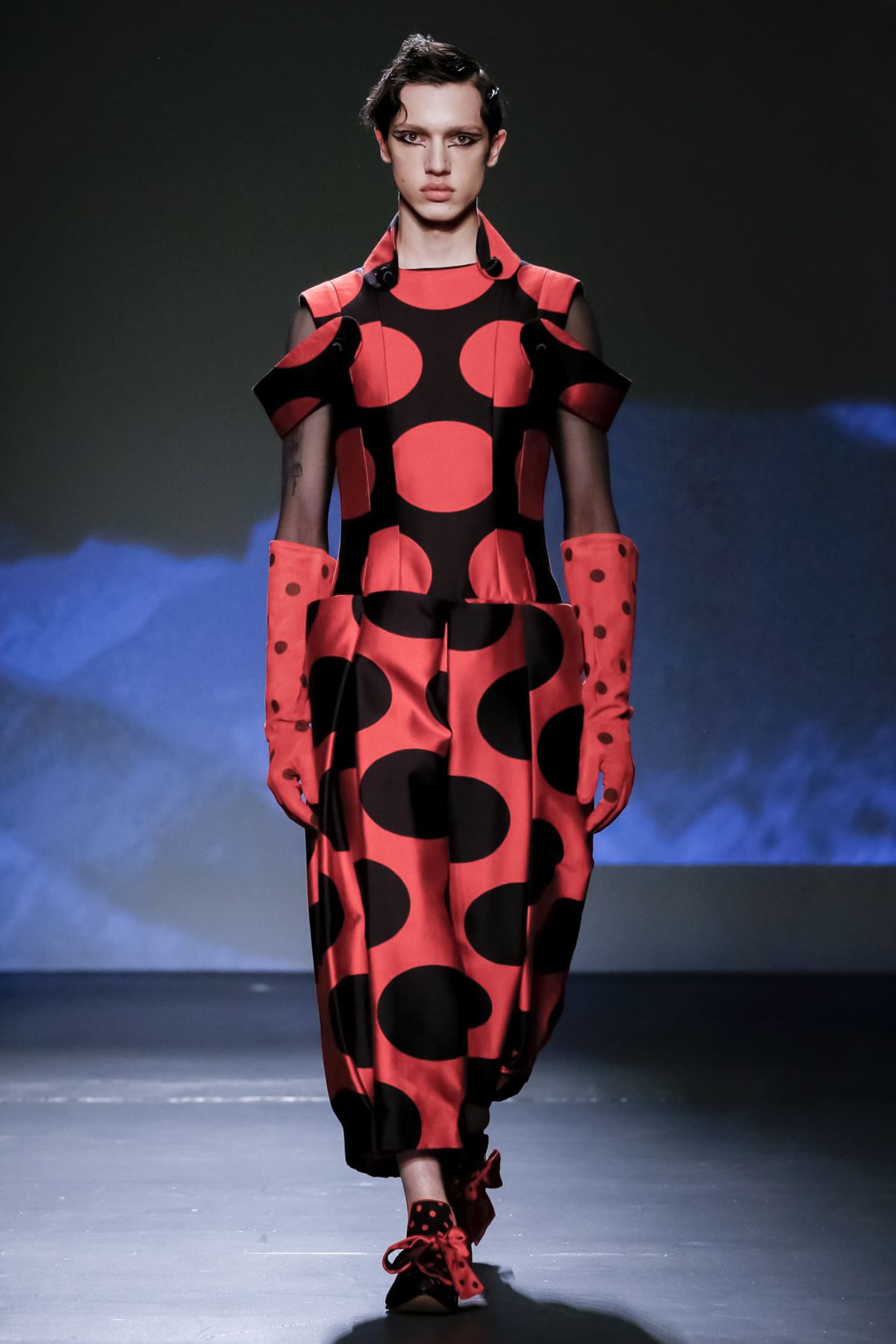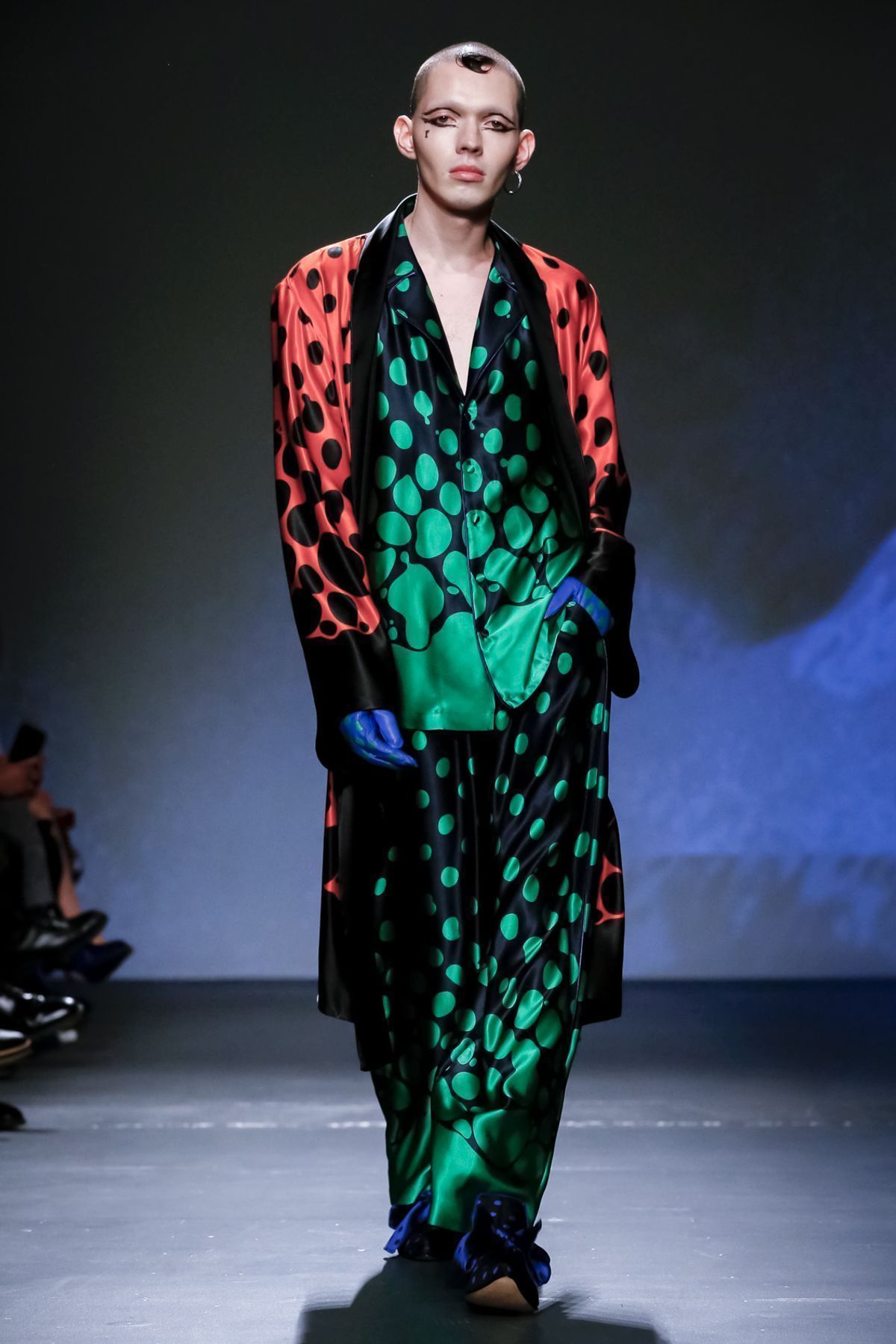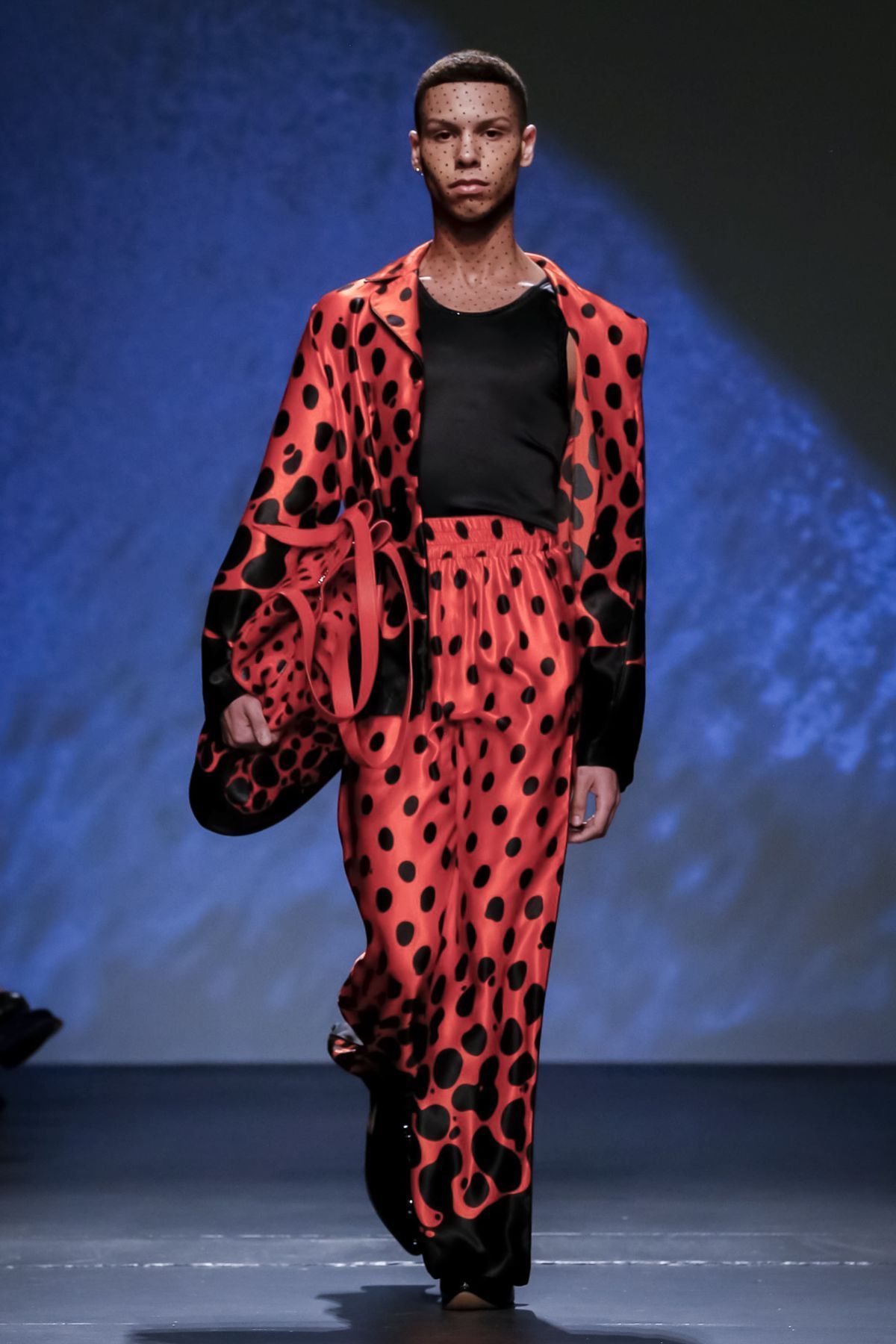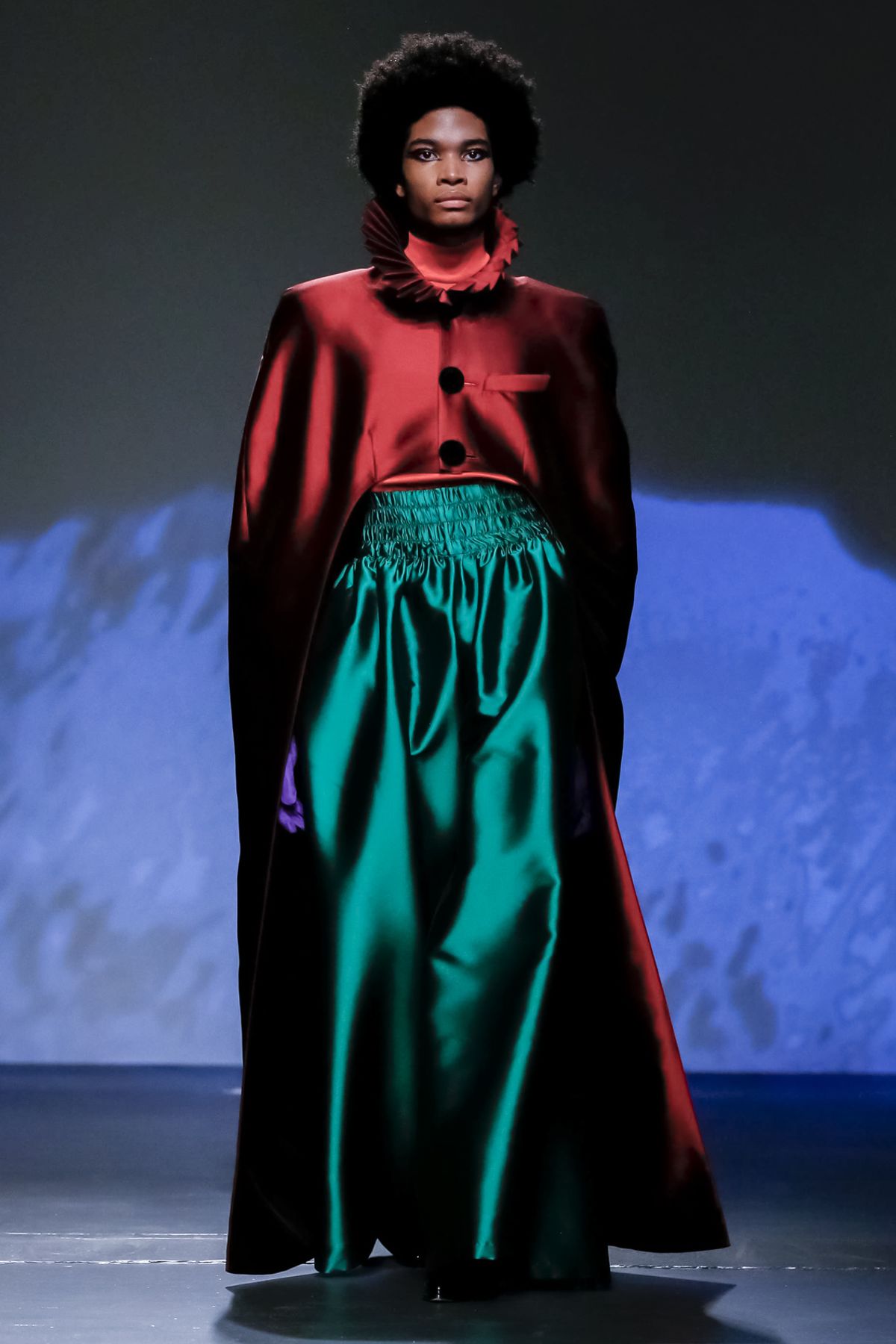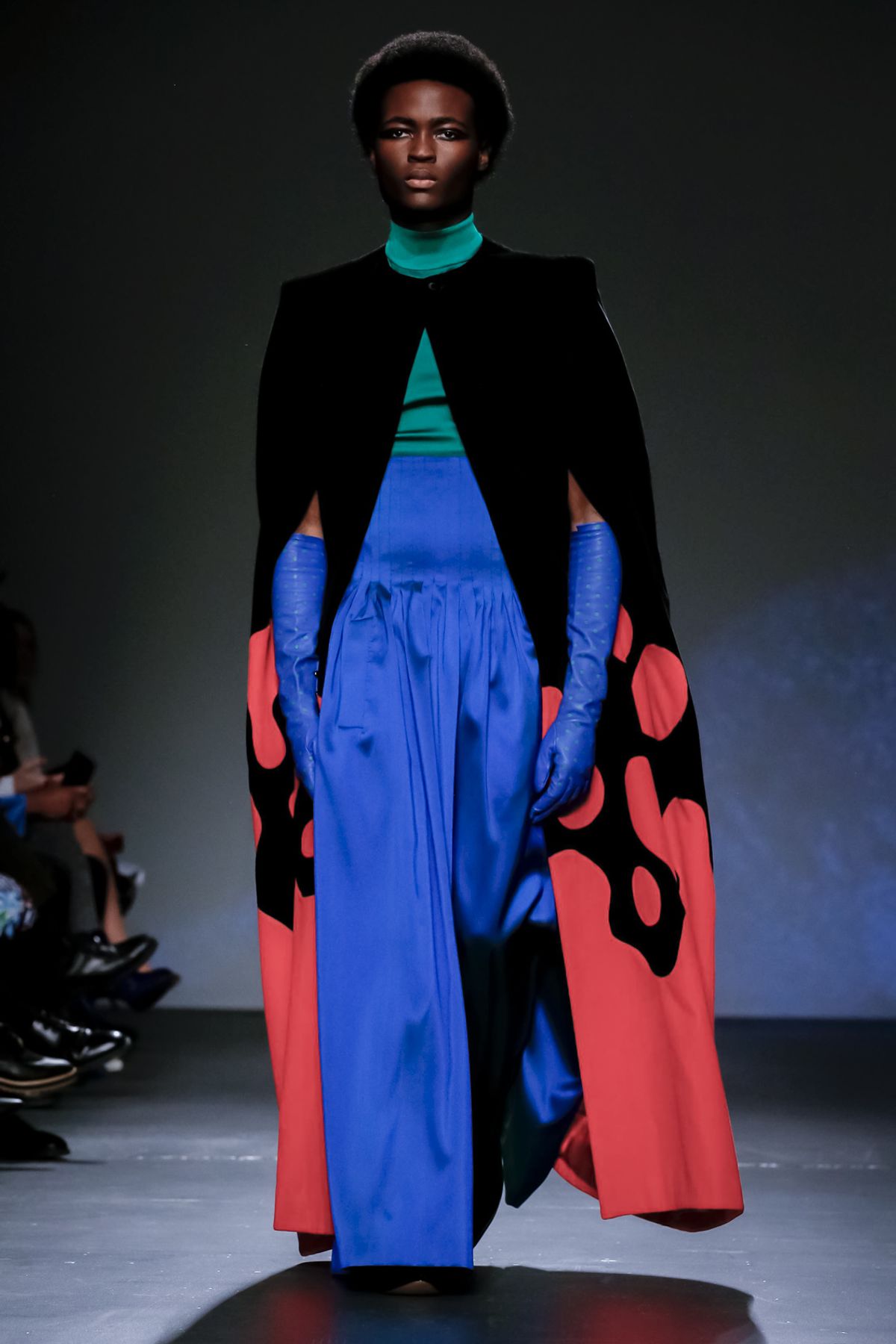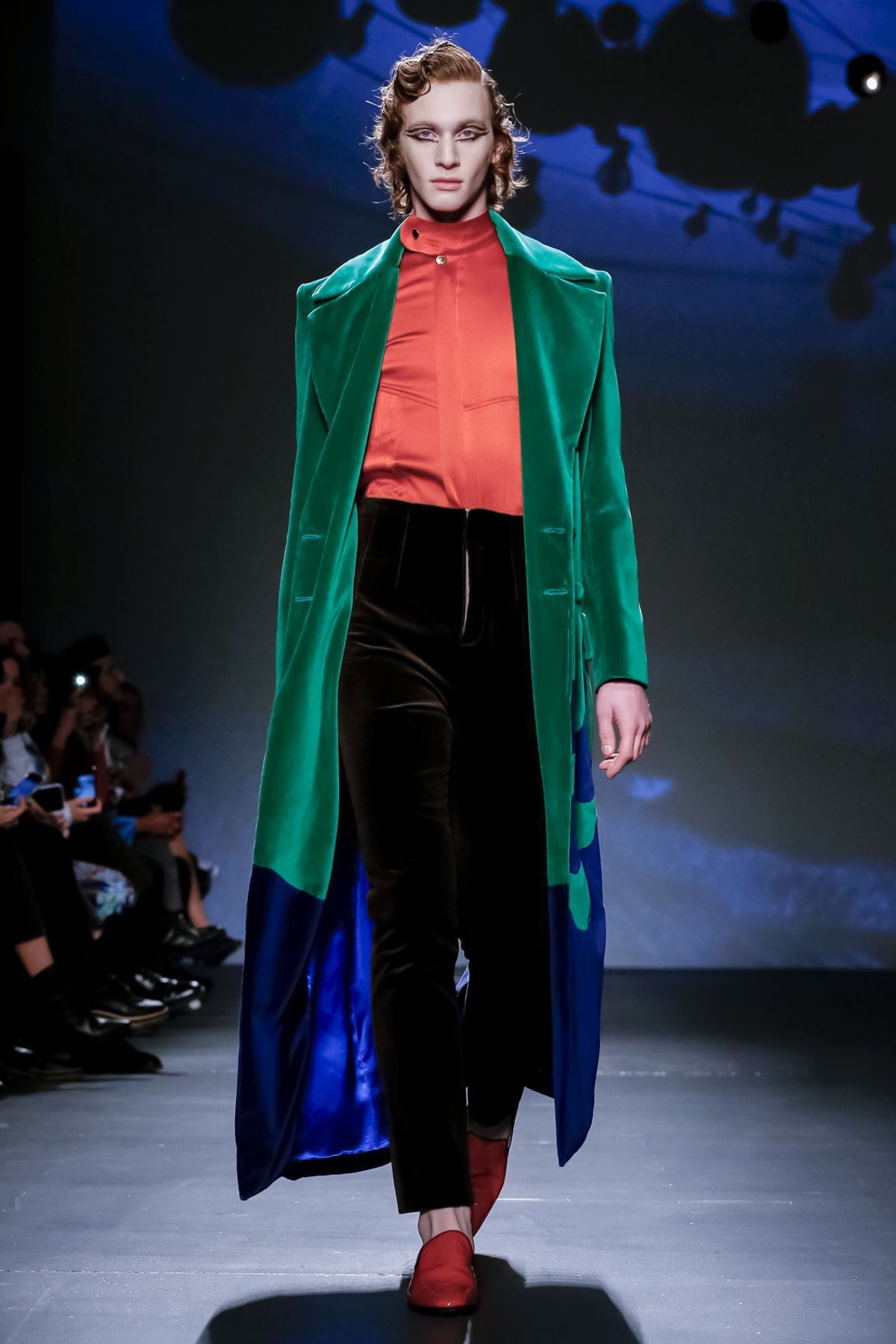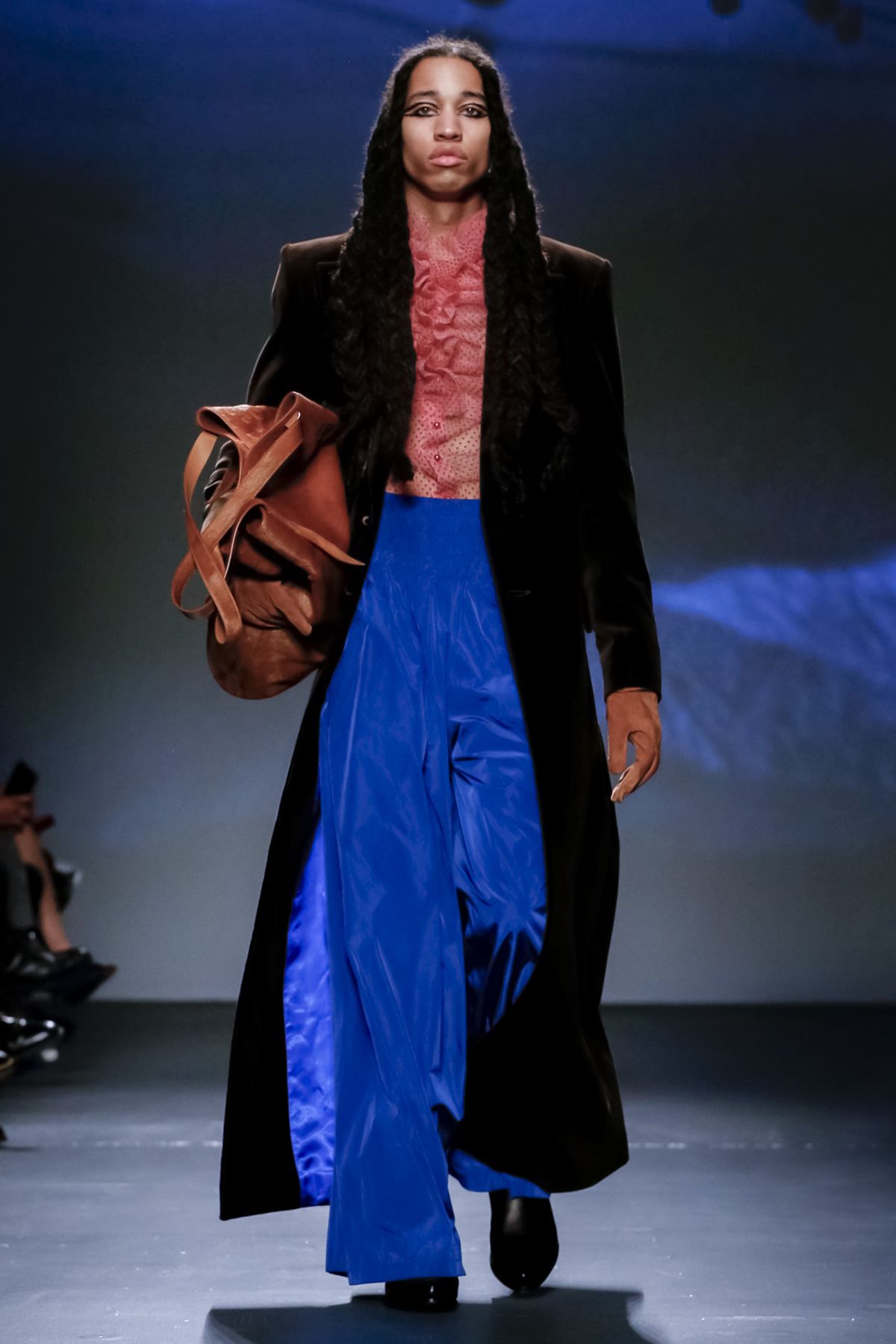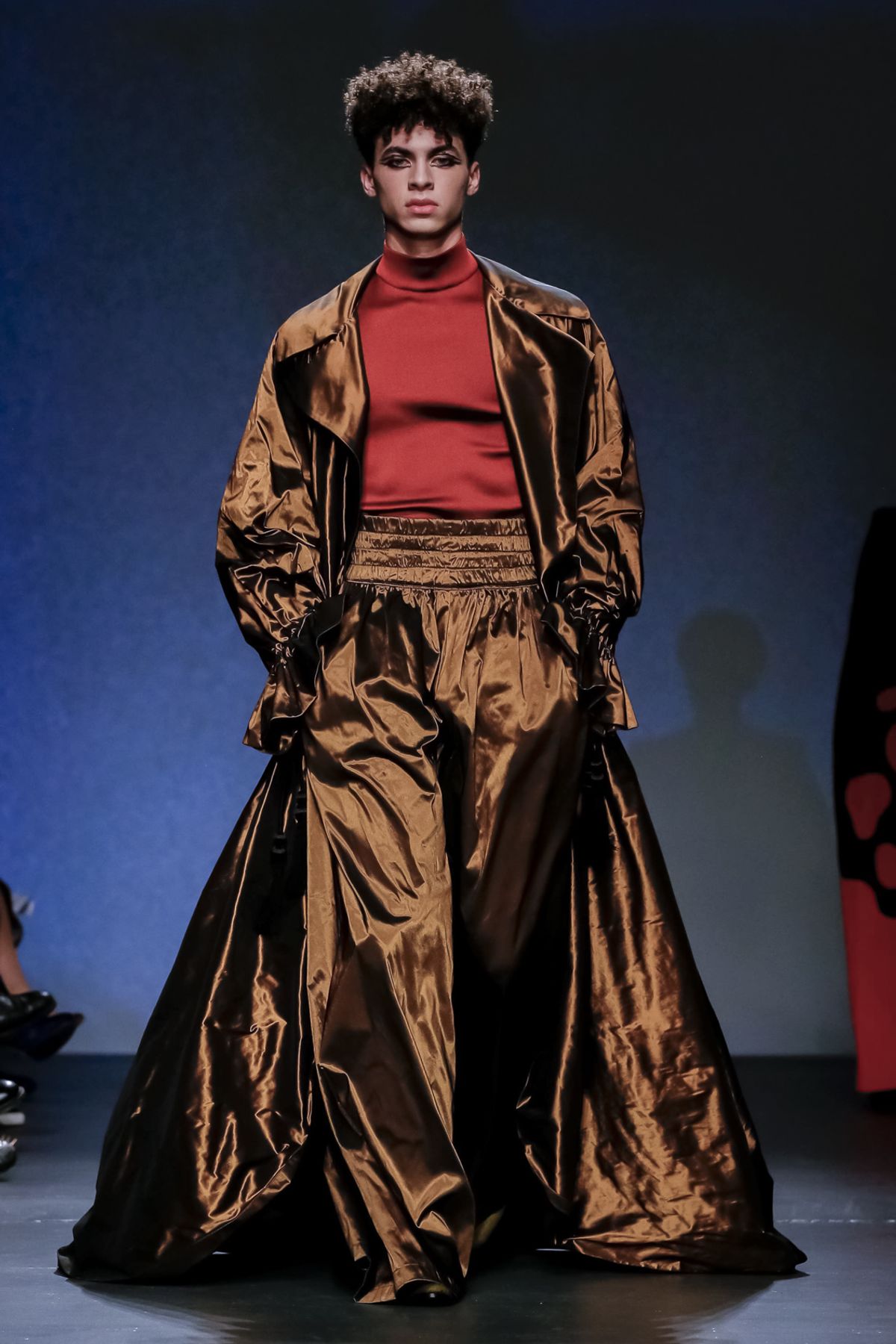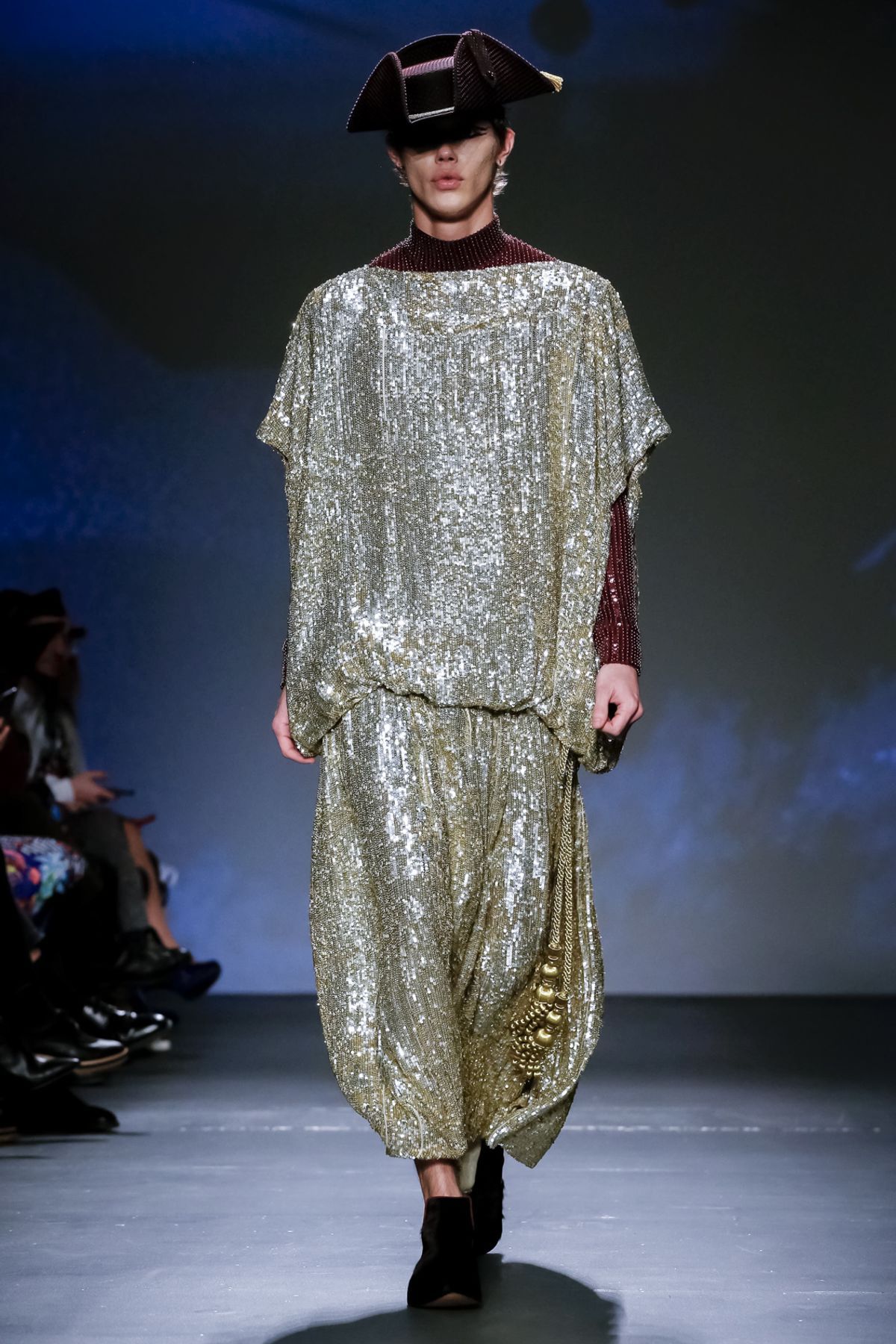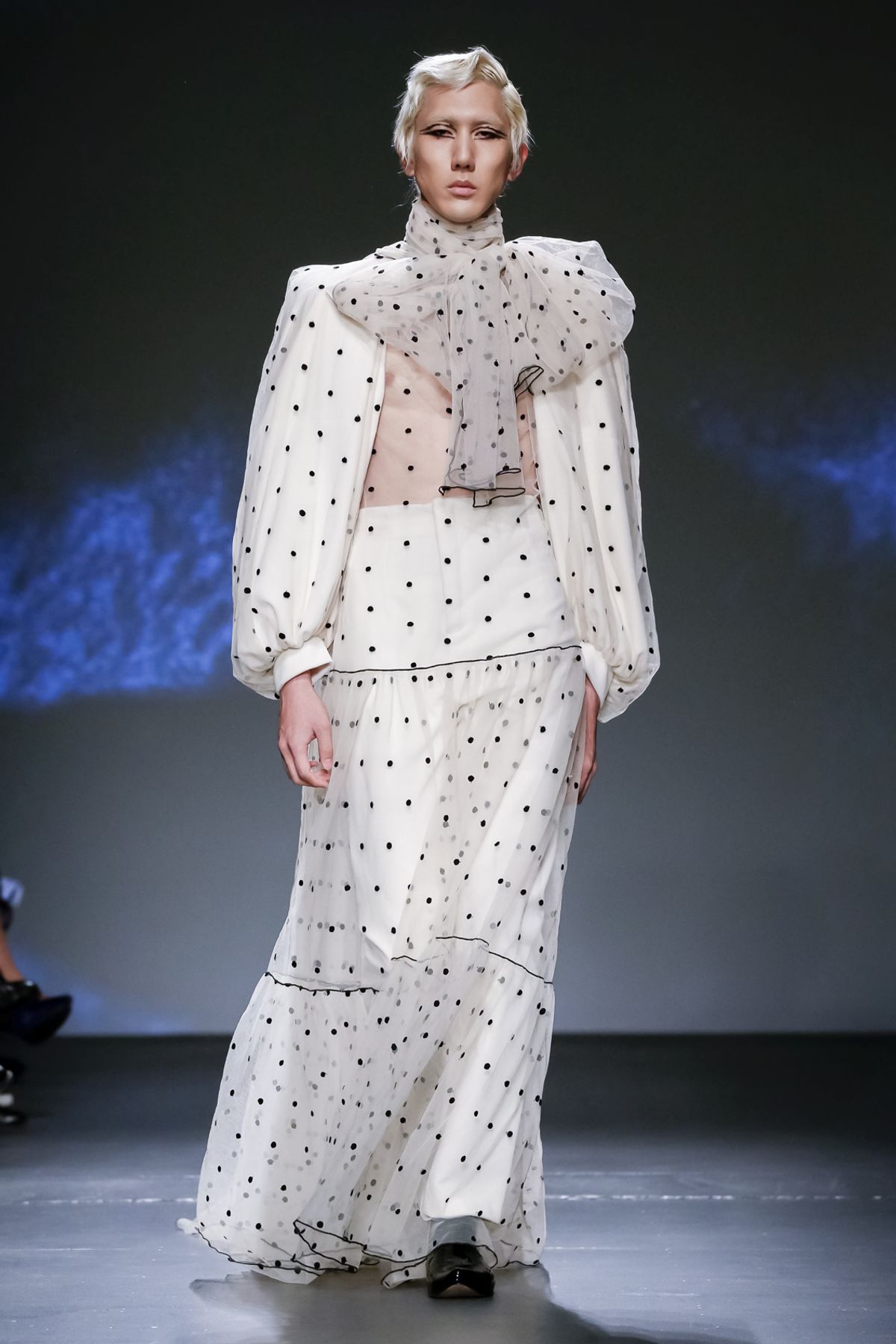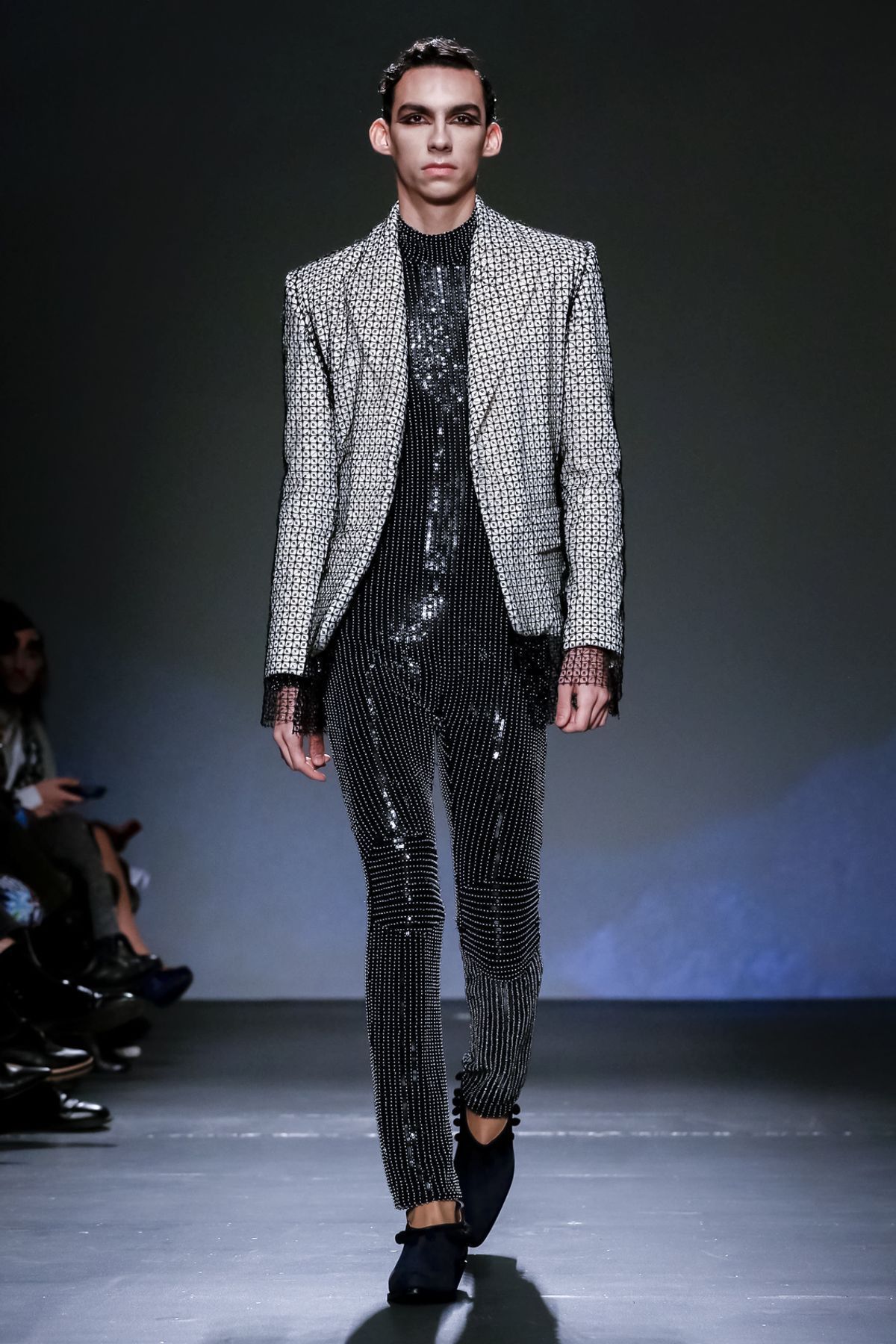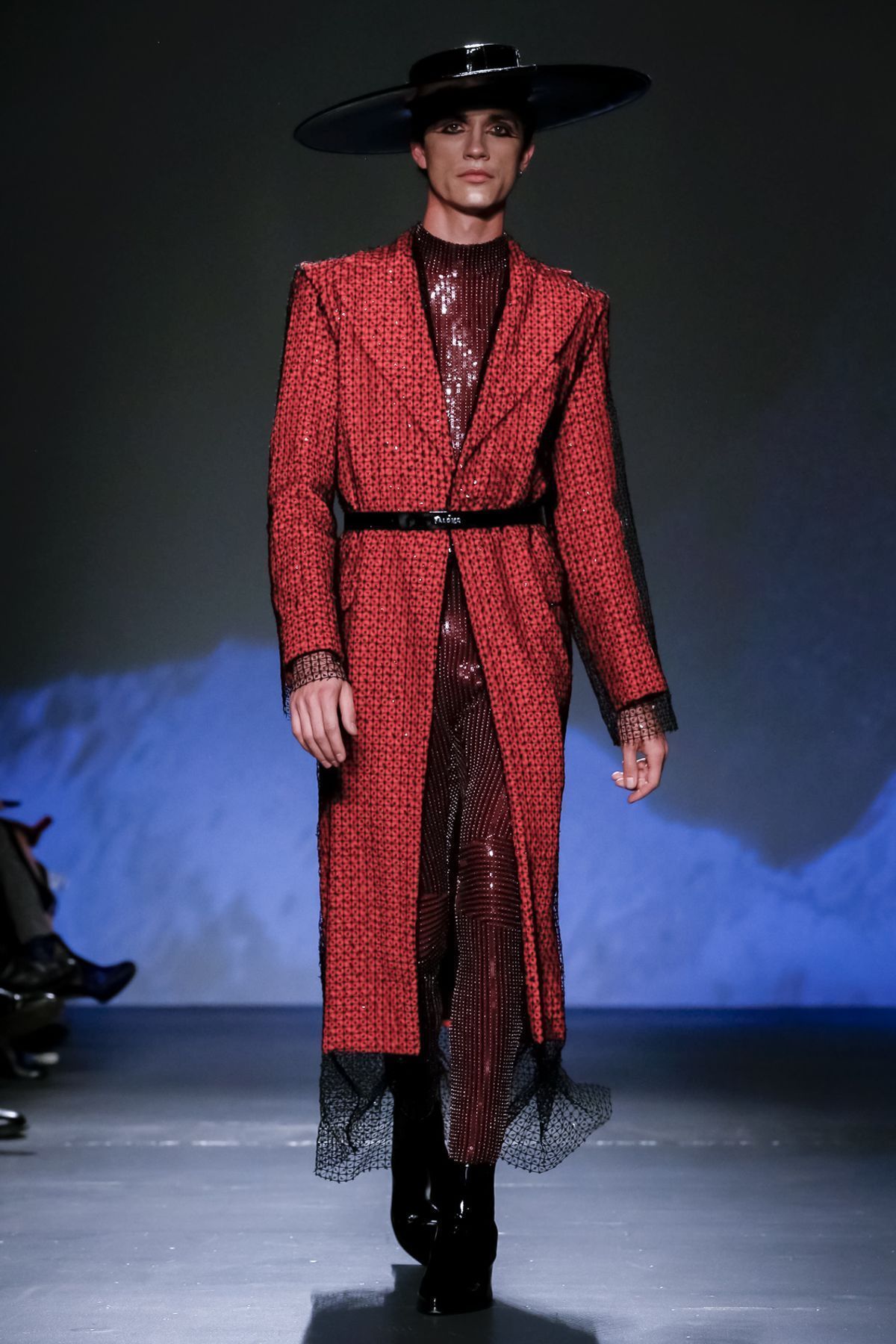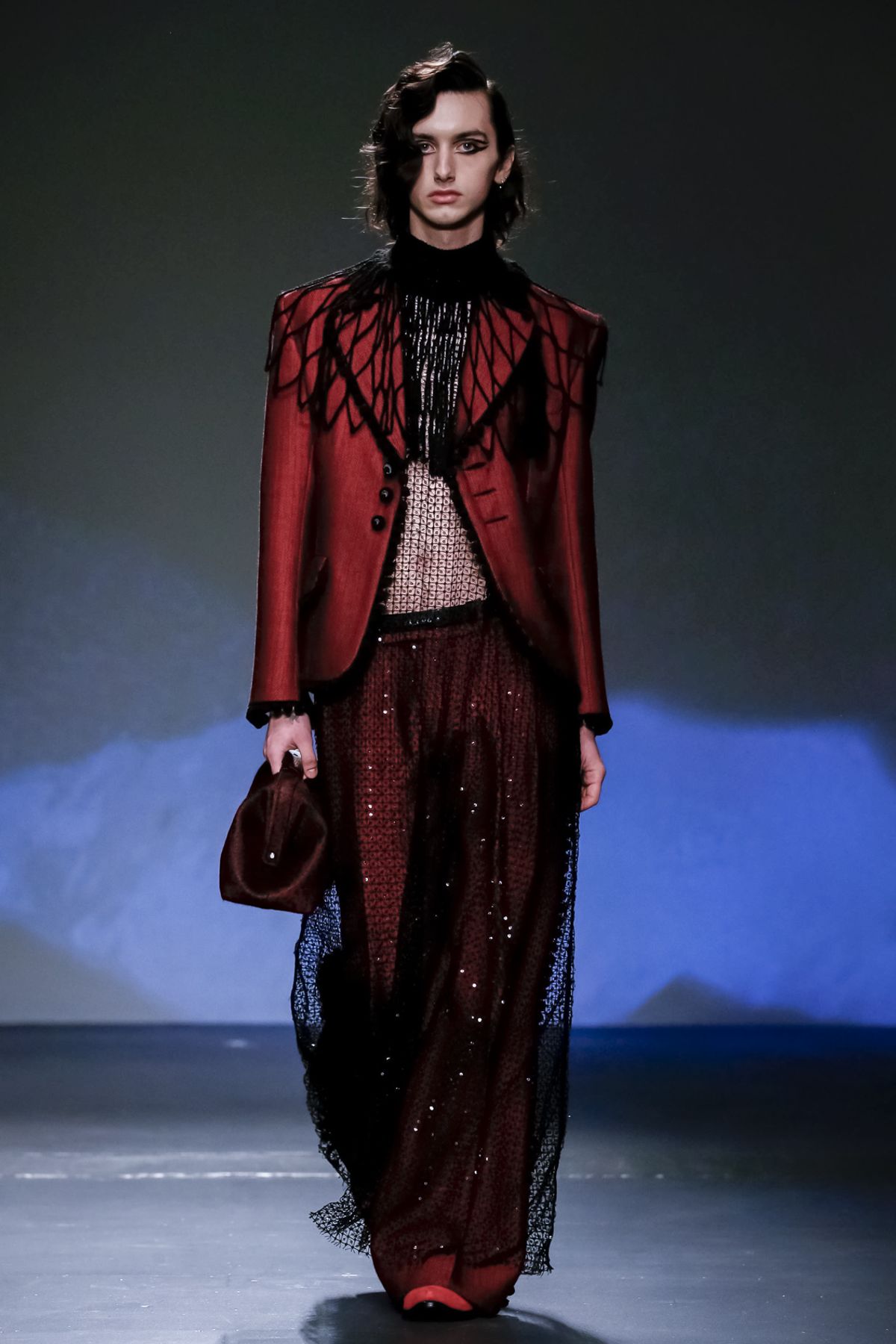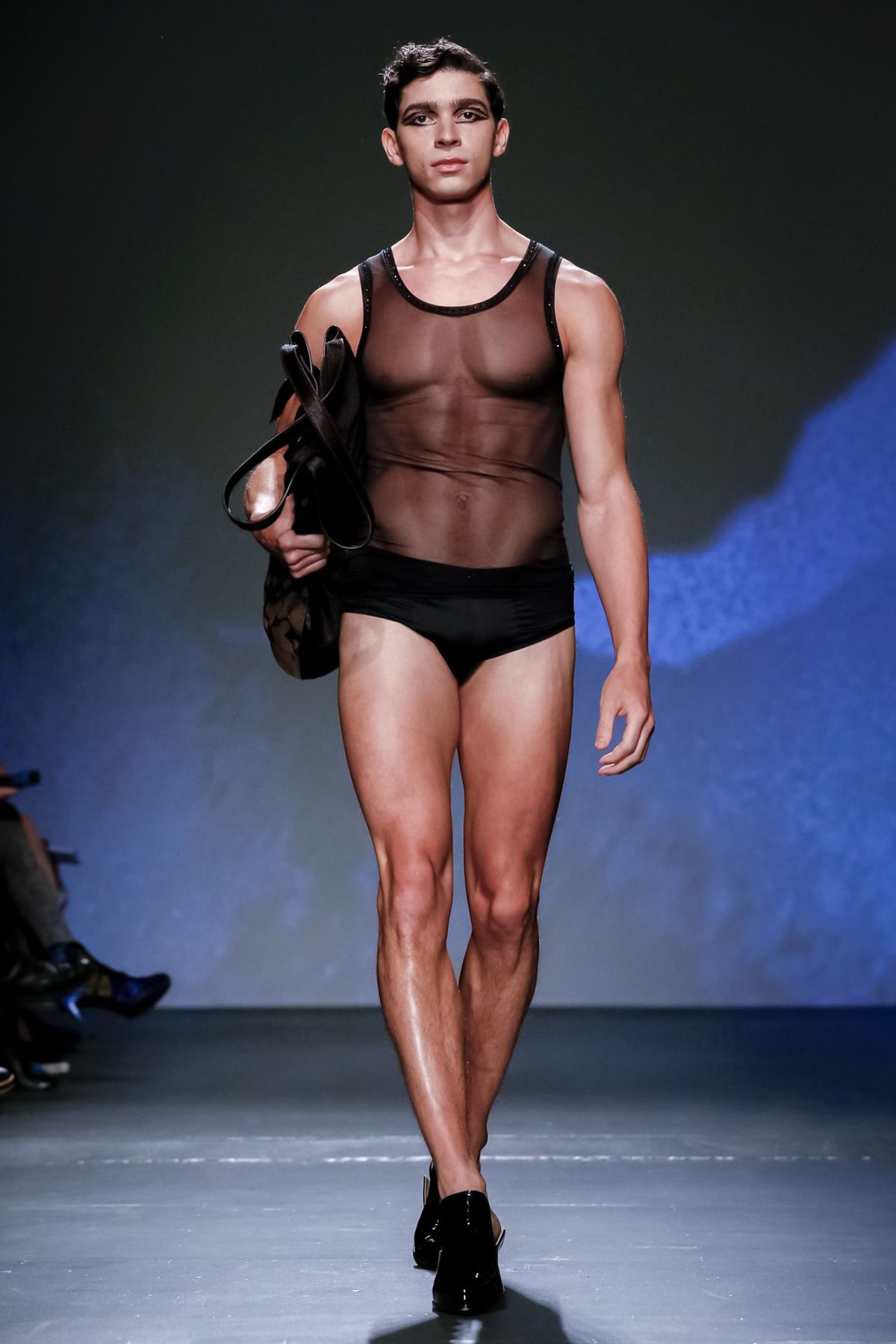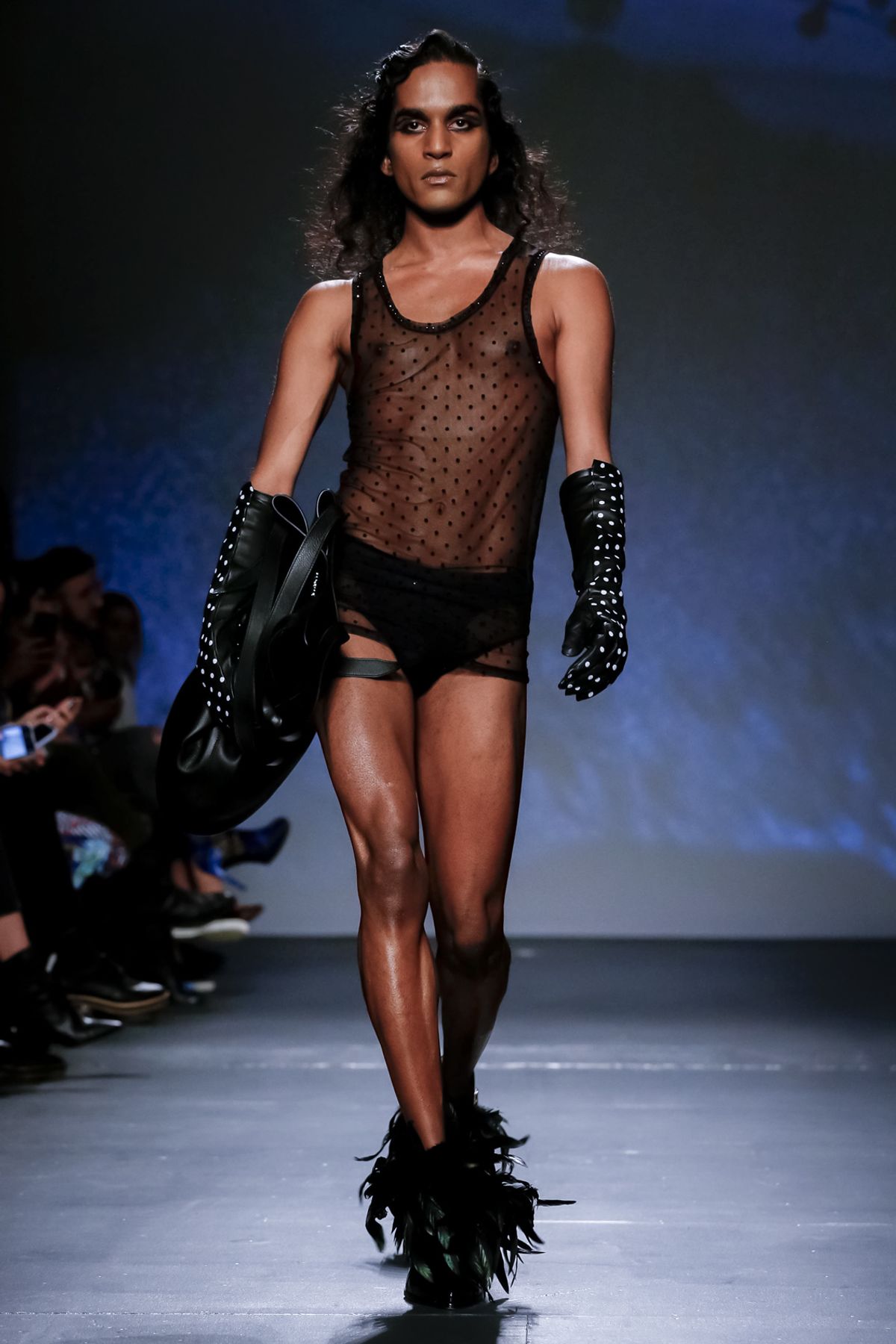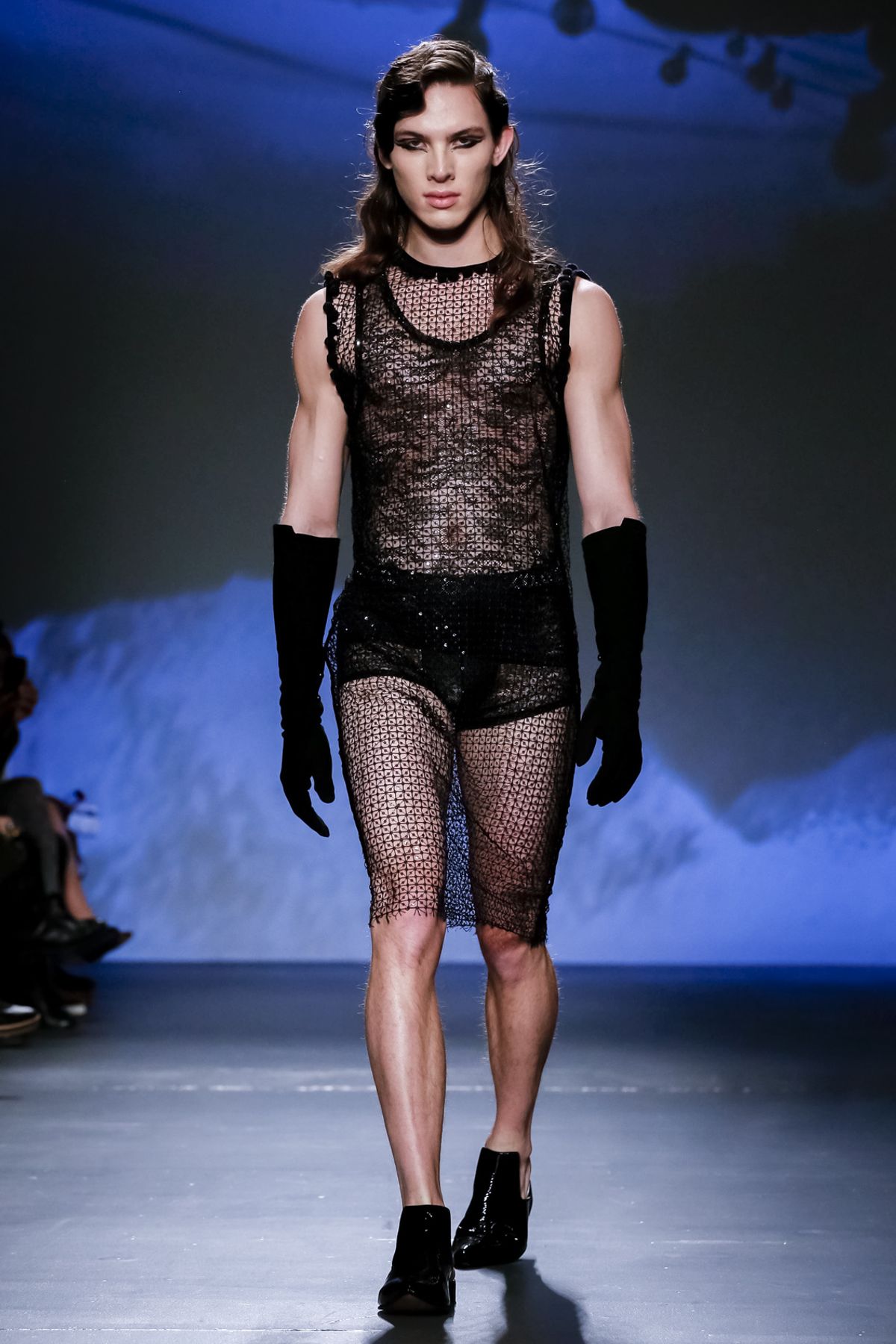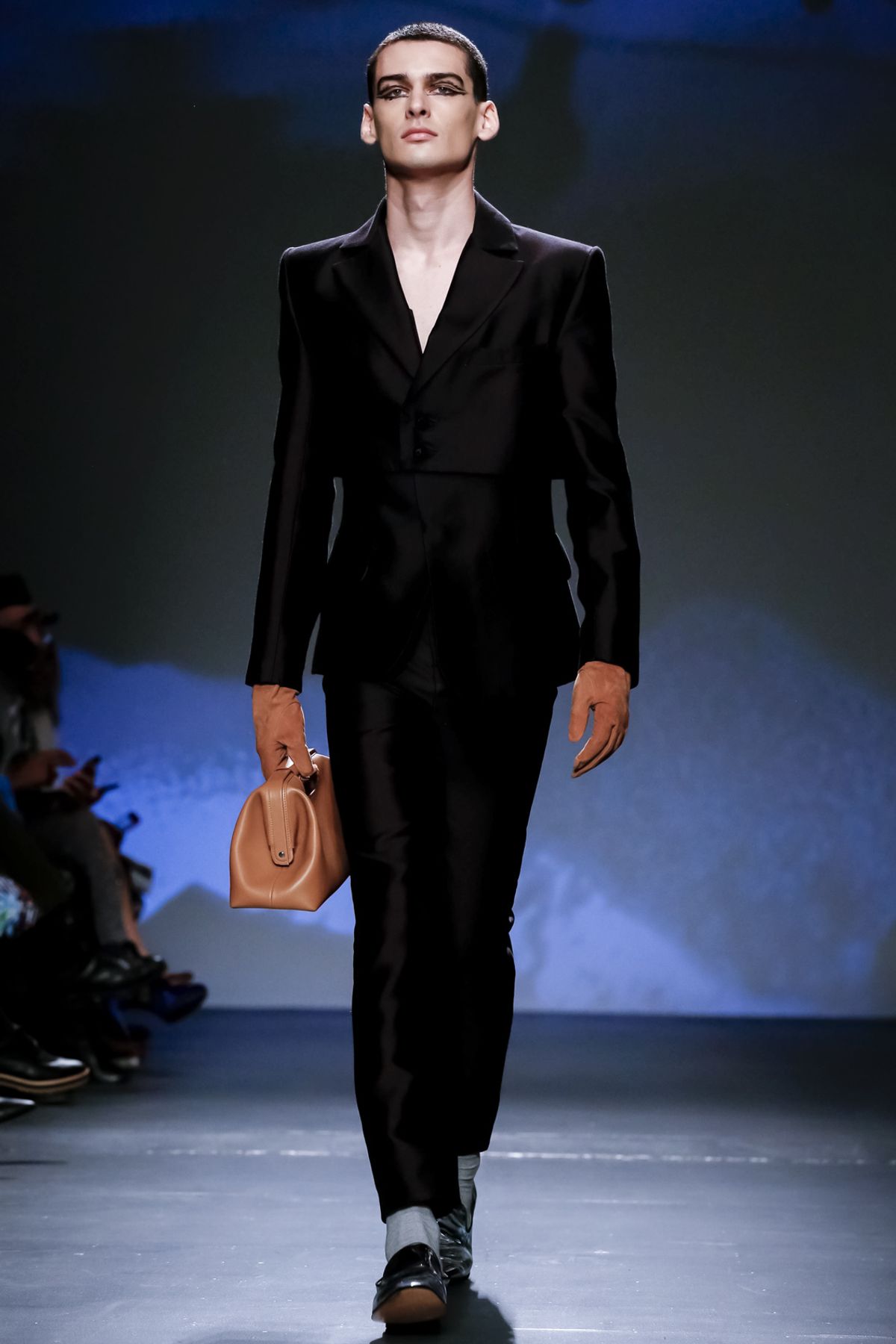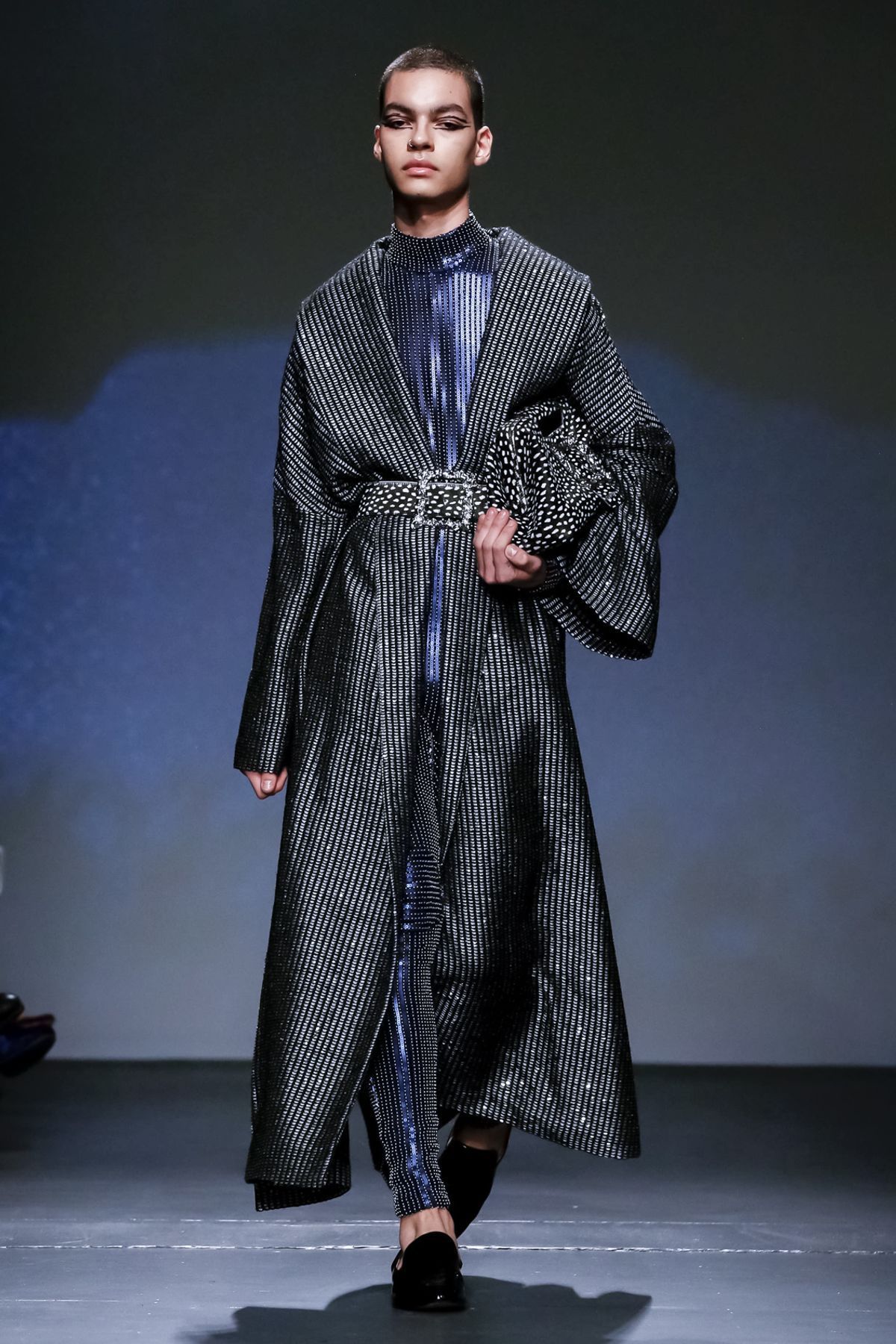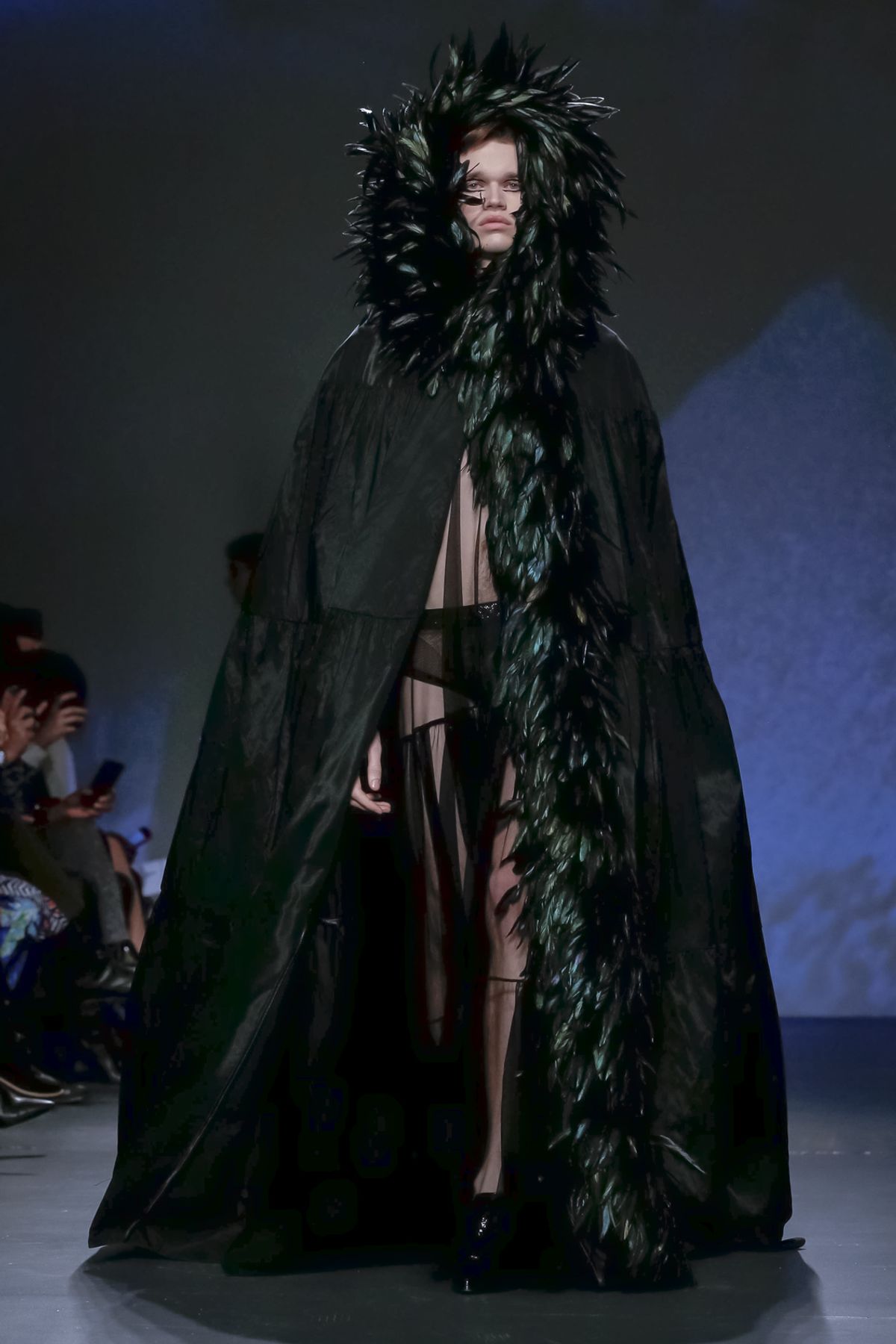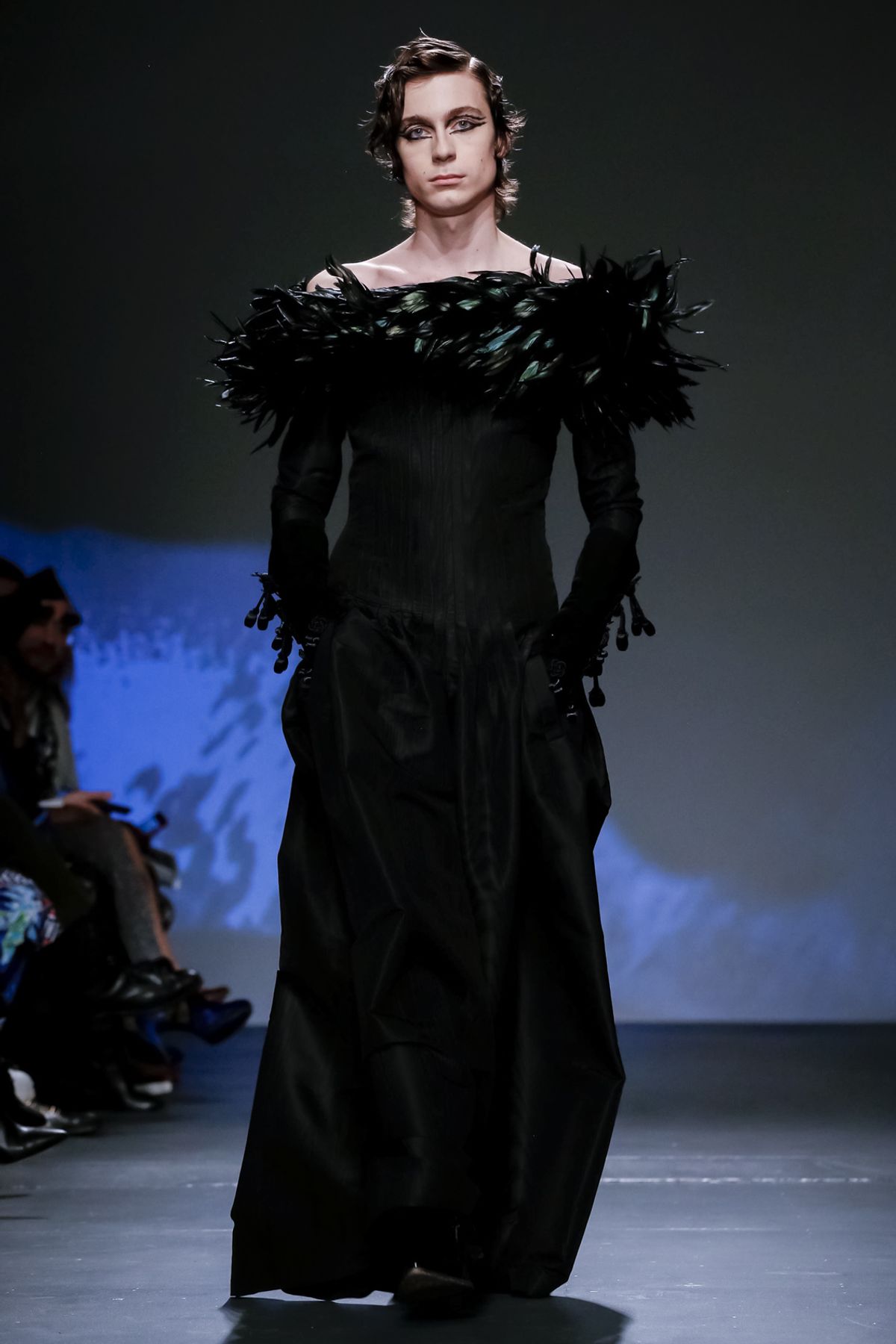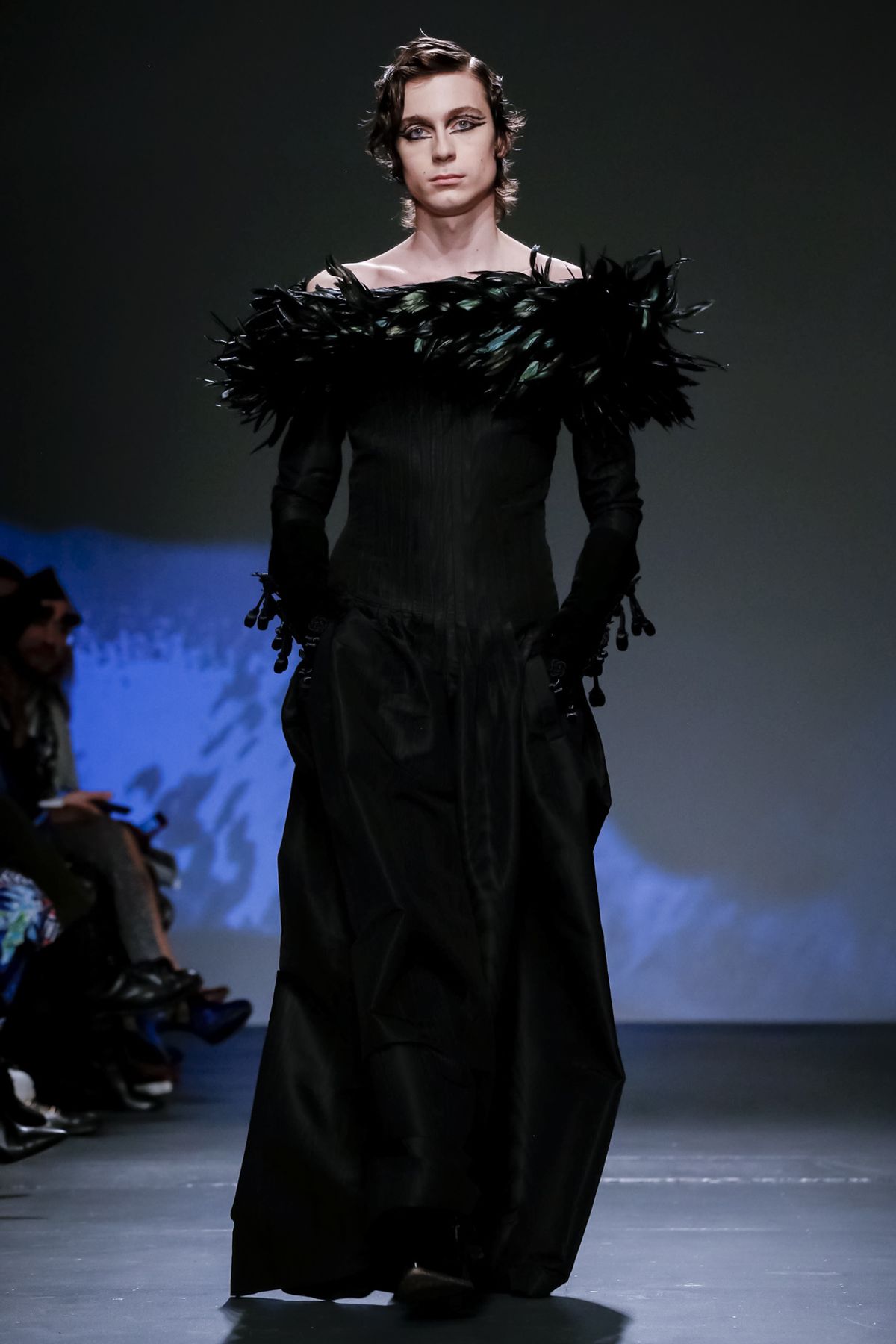 The suggested volume with the bombachas forms and the folds have not been an impediment not to lose the fluidity contributed by the fabrics and the materials.
We have also been able to see a nod to Andalusian culture, the land where he was born, mole prints and hats, fairs and pilgrimages.
Palomo Spain has come to the world of fashion not only to stay but to open a new debate and a new path for everyone to follow.