READ IN: Español
Moodymann, John Talabot b2b Pional, Axel Boman, Ben UFO, CC:DISCO!, Charlotte Adigéry & Bolis Pupul, Lauren Hansom, Shannen SP, David Ponziano and Jan Swam and Delone are the latest confirmations for Paraíso.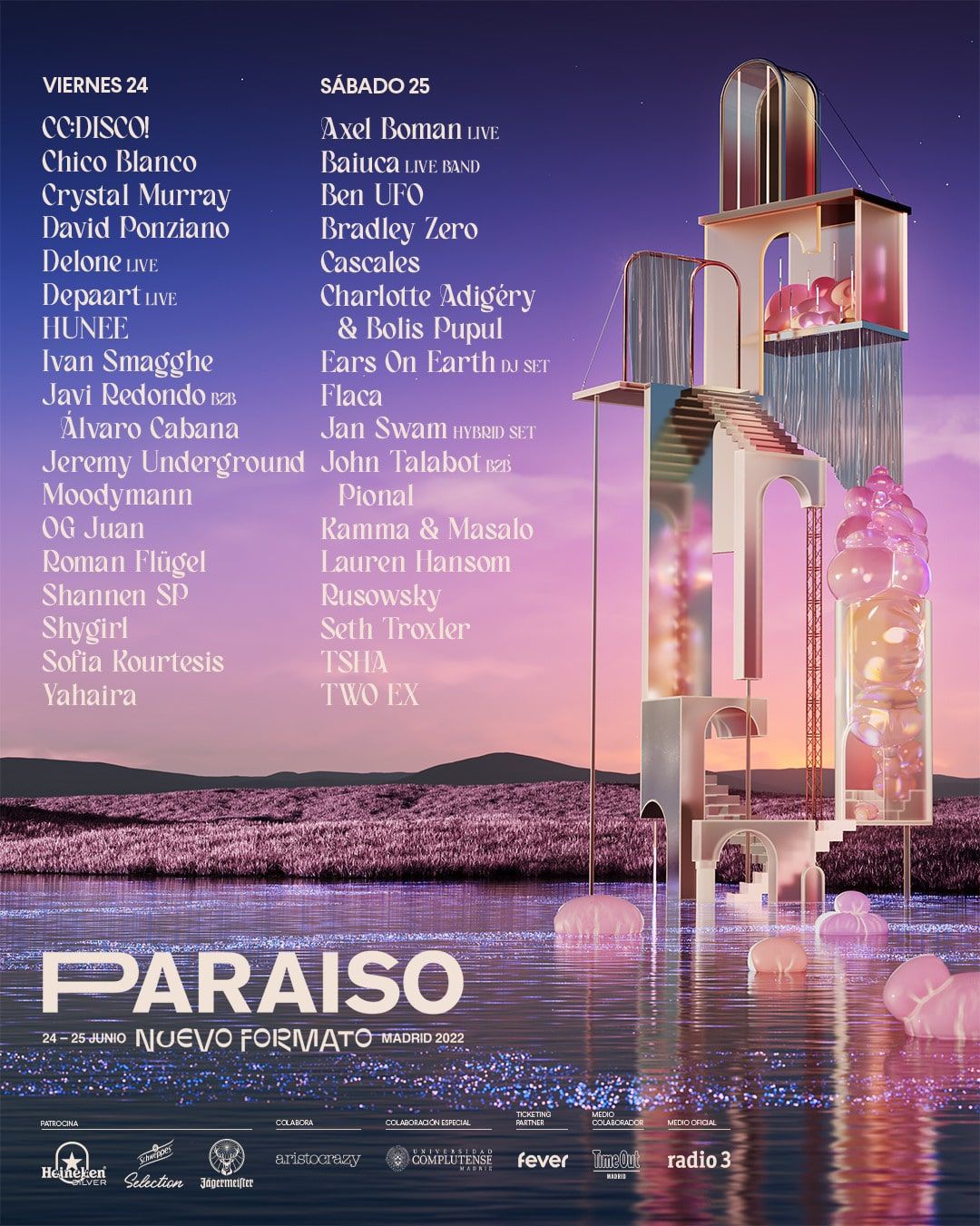 El fin de semana del 24 y el 25 de junio, el festival vuelve al campus de la UCM con una concepción abierta y diversa del género. Un espacio verde, cómodo y a escasos minutos del centro de Madrid.
Paraíso is celebrated with a new format that returns to its origins, to the roots that gave life to the festival: the dance floor and the desire to discover new artists. With it, the festival will continue to be committed to a very careful experience, to maintaining the unique atmosphere that defines its essence, to artistic quality as the main focus of the line-up and the services offered. Thus, the capacity will be limited to 8,500 people per day.
In addition, Paraíso announces the distribution of its line-up by days:
friday 24th June
CC: DISCO!, Chico Blanco, Crystal Murray, Delone LIVE, Depaart LIVE, David Ponziano, HUNEE, Ivan Smagghe, Javi Redondo B2B Álvaro Cabana, Jeremy Underground, Moodymann, OG Juan, Roman Flügel, Shannen SP, Shygirl, Sofia Kourtesis, Yahaira
Saturday 25th June
Axel Boman LIVE, Baiuca LIVE BAND, Ben UFO, Bradley Zero, Cascales, Charlotte Adigéry & Bolis Pupul, Ears On Earth DJ SET, Flaca, Jan Swam HYBRID SET, John Talabot B2B Pional, Kamma & Masalo, Lauren Hansom, Rusowsky, Seth Troxier, TSHA, TWO EX
Paraíso has put day tickets on sale at €49. Two-day tickets are still available at €85 at www.paraisofestival.com.