READ IN: Español
If you follow us you know that Raf is our religion, our icon and undoubtedly our fetish designer. After a while without mentioning him today we bring you a little "lesson" about Raf's history.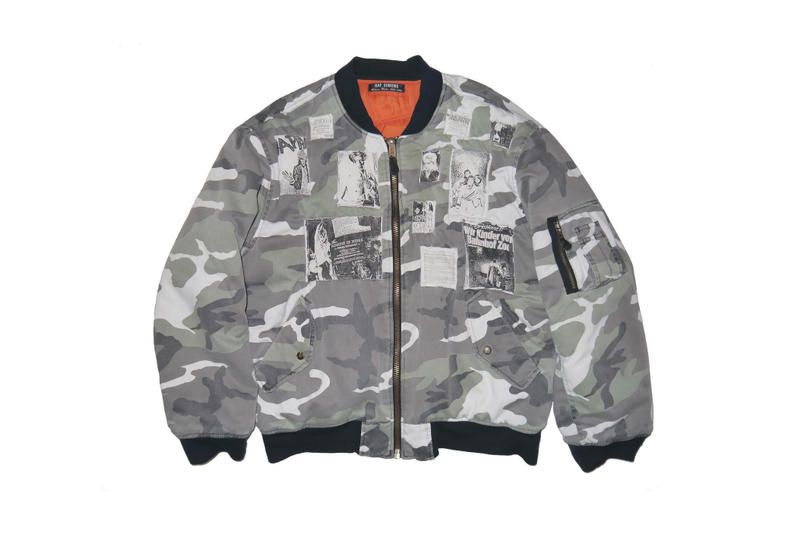 Over the decades the Belgian has designed incredible pieces and it is undeniable that he is one of the most influential designers of the Fashion System. Selecting only 10 knows us little by little, but these deserve a special mention mainly due to the astronomical prices that are handled around them.
His style with streetwear dyes, his love for subcultures and patchwork aesthetics graphics can be seen throughout the men's fashion industry today. Through this article we bring you closer to the designer and his evolution collection after collection.
Below we detail which are the most iconic pieces of Raf Simons to date.
Pyramid Bomber – Spring/Summer 2000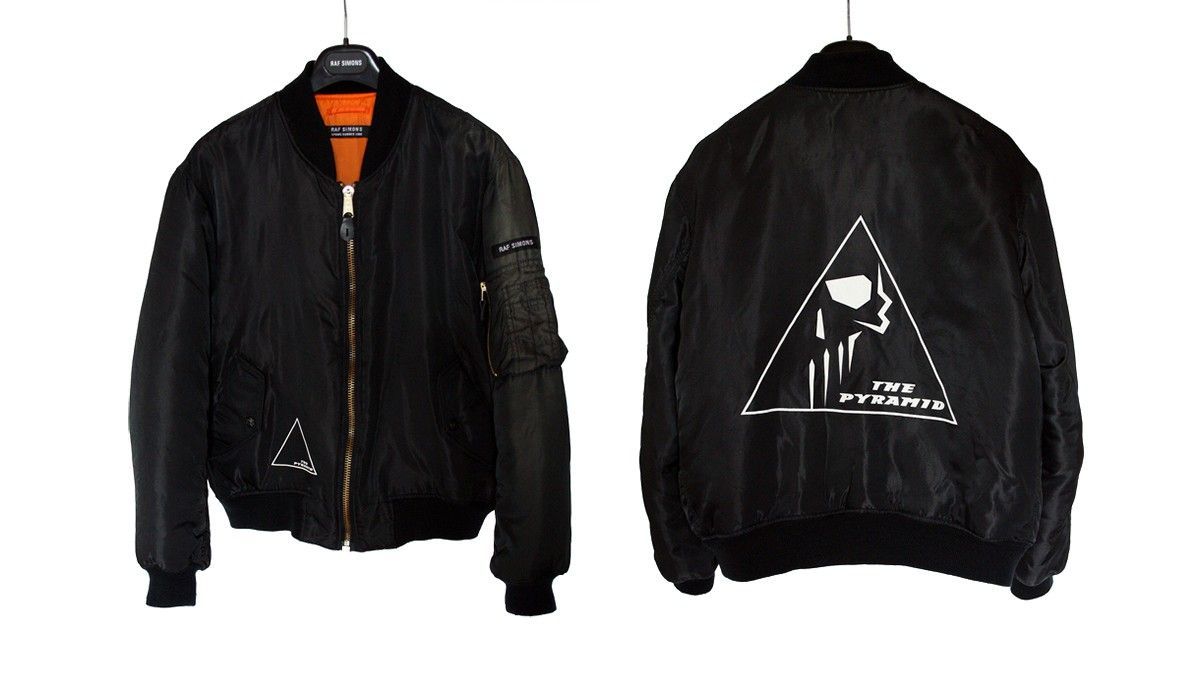 Raf Simons launched the bomber as part of his "Summa Cum Laude" collection in the Spring/Summer of 2000. The logo printed on the back of the jacket comes from the Rotterdam Terror Corps Dj/Gabber collective, which became famous for the parties they have been organizing since 1993.
Riot Riot Riot Camo Bomber – Fall/Winter 2001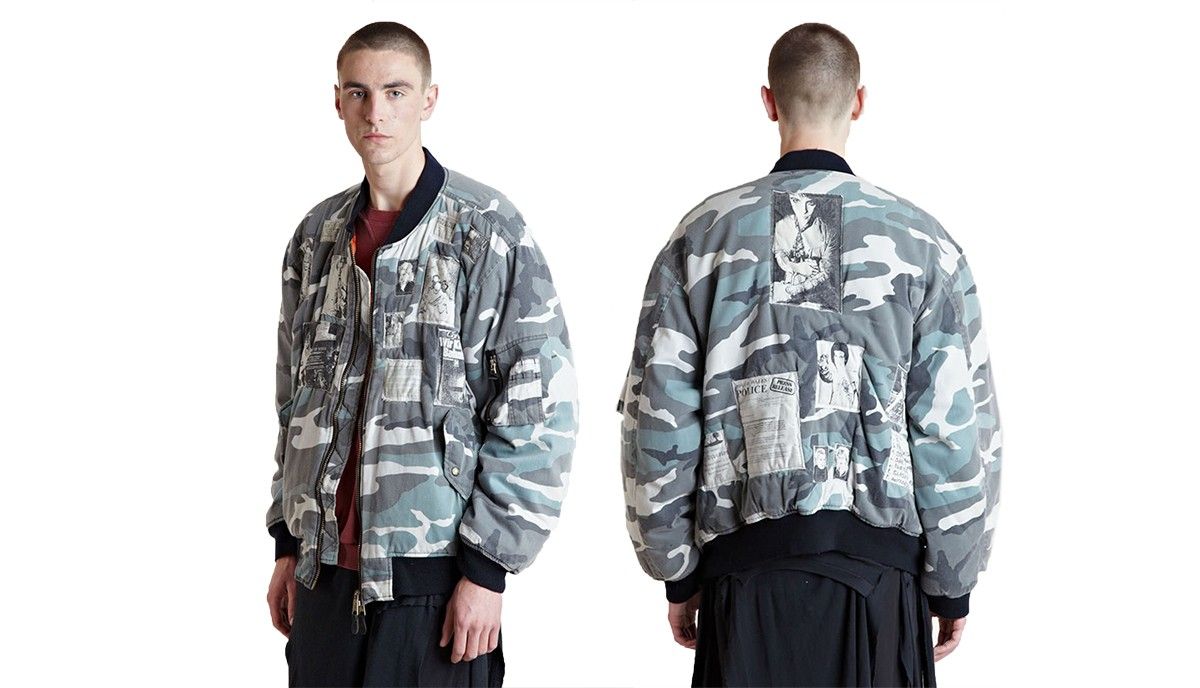 The international conflicts resulting from September 11 inspired his Autumn/Winter 2001 "Riot Riot Riot Riot". The garments reflected Simons' vision of the adolescent rebellion with a militaristic twist supported by oversized camouflage bombers adorned with patches, sweaters, caps and much more. The pieces in this collection, like the bomber above, can easily reach prices of over €10,000 at auction.
Virginia Creeper Digicamo Hoodie – Fall/Winter 2002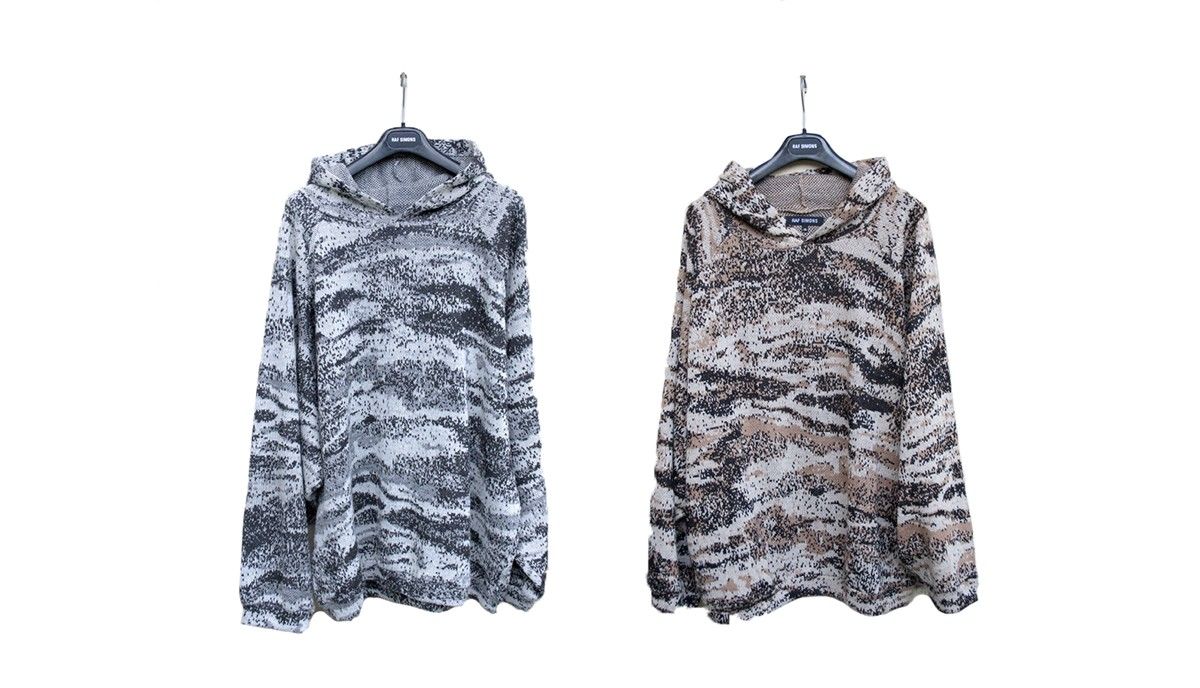 FW's "Virginia Creeper" collection of 2002 led to what appeared to be a spooky school trip, with designs inspired by both college teams and camps, presented in a dark, wooded area. Along with college-looking jackets and tops, camp "uniforms" and sleeping bags, these oversized digital camouflage hooded sweatshirts were created in shades of both snow and desert.
Nebraska Crewneck – Fall/Winter 2002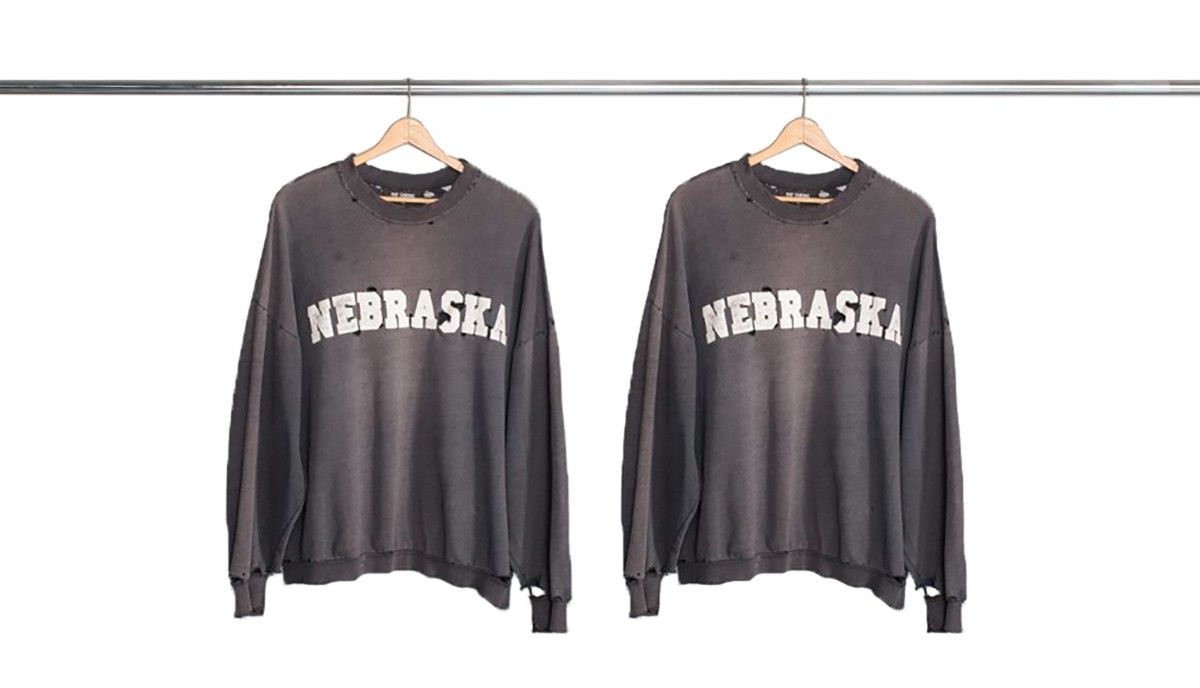 The "Nebraska" crewneck from the Virginia Creeper collection remains a favorite for many because of its large cut and vintage wash. Each sweatshirt has a unique and different fabric that evolves with time different from any other from the production.
Consumed Parachute Bomber – Spring/Summer 2003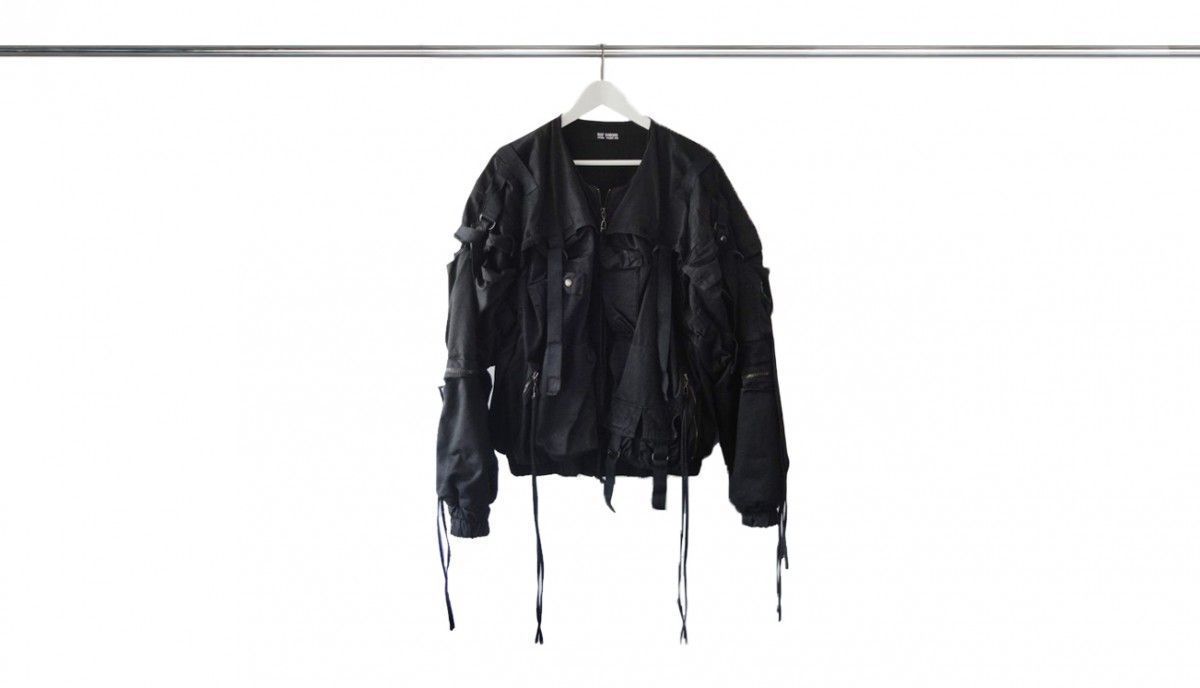 Today, it is often found in museums and is almost never seen for sale. Pockets, straps and suspenders adorn both the front and back, and can be combined with matching trousers, shirts and suit jackets.
Consumed Shirt – Spring/Summer 2003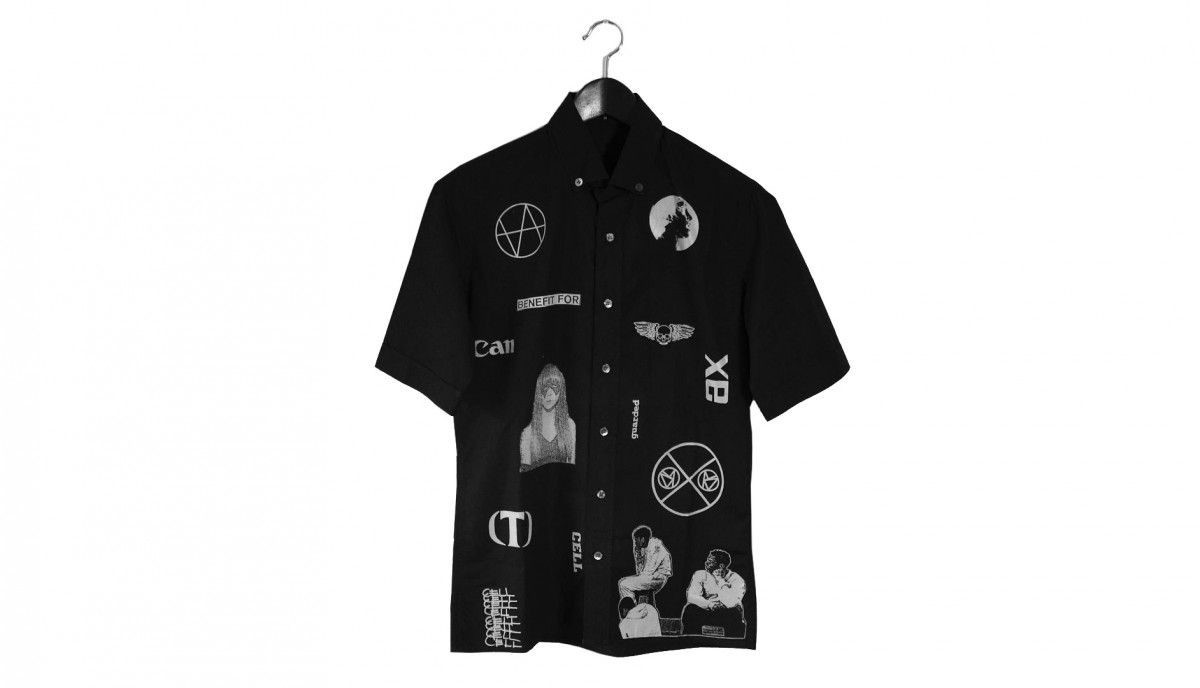 Part of the same collection as the bomber "Parachute", this shirt was made with prints in white or red. The graphic of the famous 60's Penelope Tree model (seen in the center right) is a reused photograph of the Black and White Ball, an event in which attendees had to wear masks to hide their identity and the power of the celebrity.
Power, Corruption, Lies Parka – Fall/Winter 2004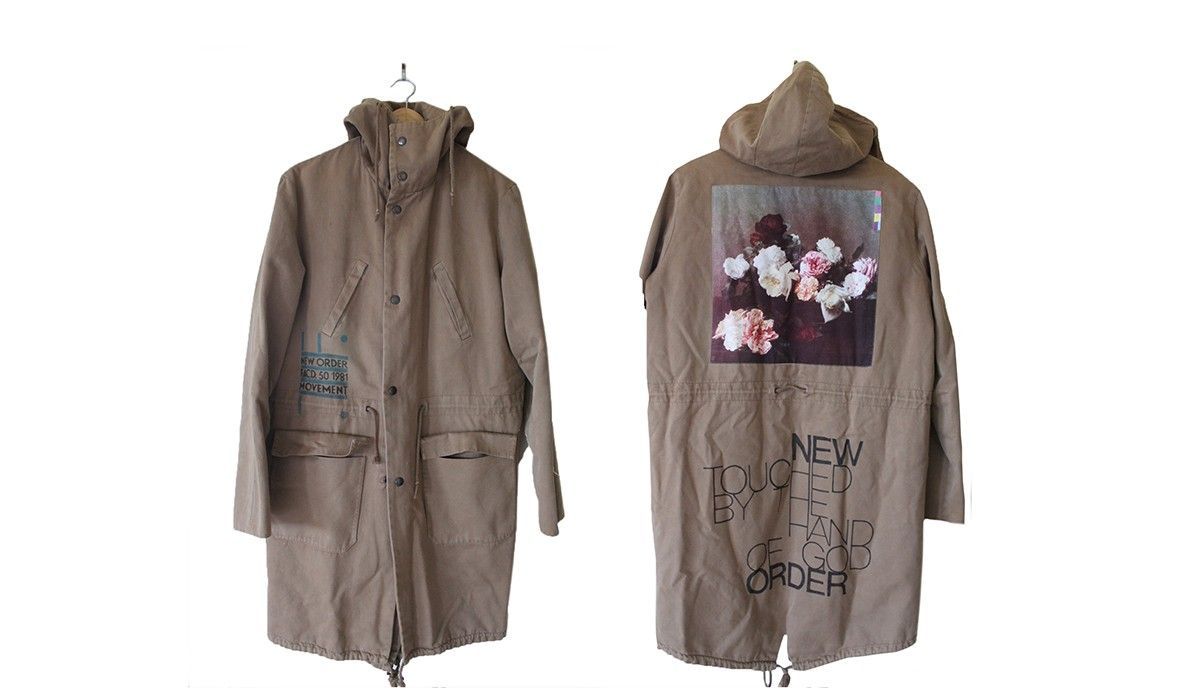 For his Power, Corruption, Raf Simons accessed Peter Saville's graphic design archive (Joy Division graphics). The parka "Power, Corruption, and Lies" is an ode to Saville's design style, and placed the album artwork on top of the parka, with its distinctive New Typography style below. The parka was hand painted and manufactured in very limited quantities more than 10 years ago, which explains its high price.
Peter Saville Leather Jacket – Fall/Winter 2004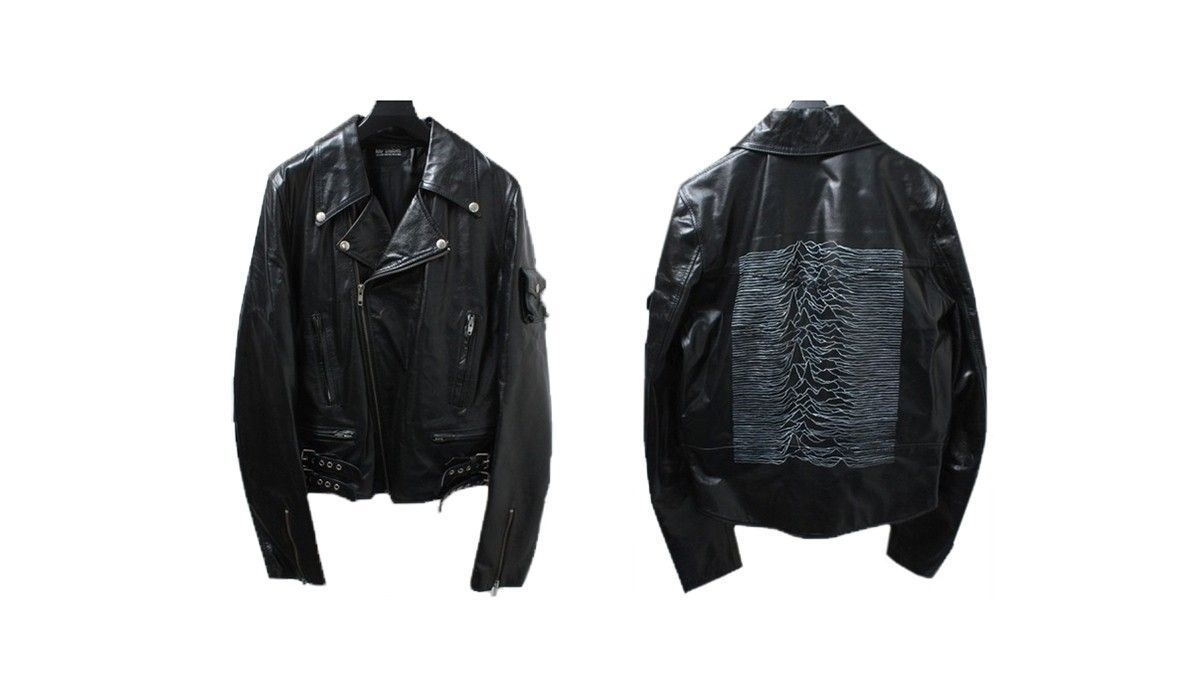 This Autumn/Winter 2004 leather jacket, also inspired by the work of Peter Saville, features the cover of Joy Division's Unknown Pleasures hand-painted on the back of the jacket. The jacket can be found in art and fashion museums around the world, but rarely in someone's closet.
Poltergeist Sweater and Parka – Fall/Winter 2005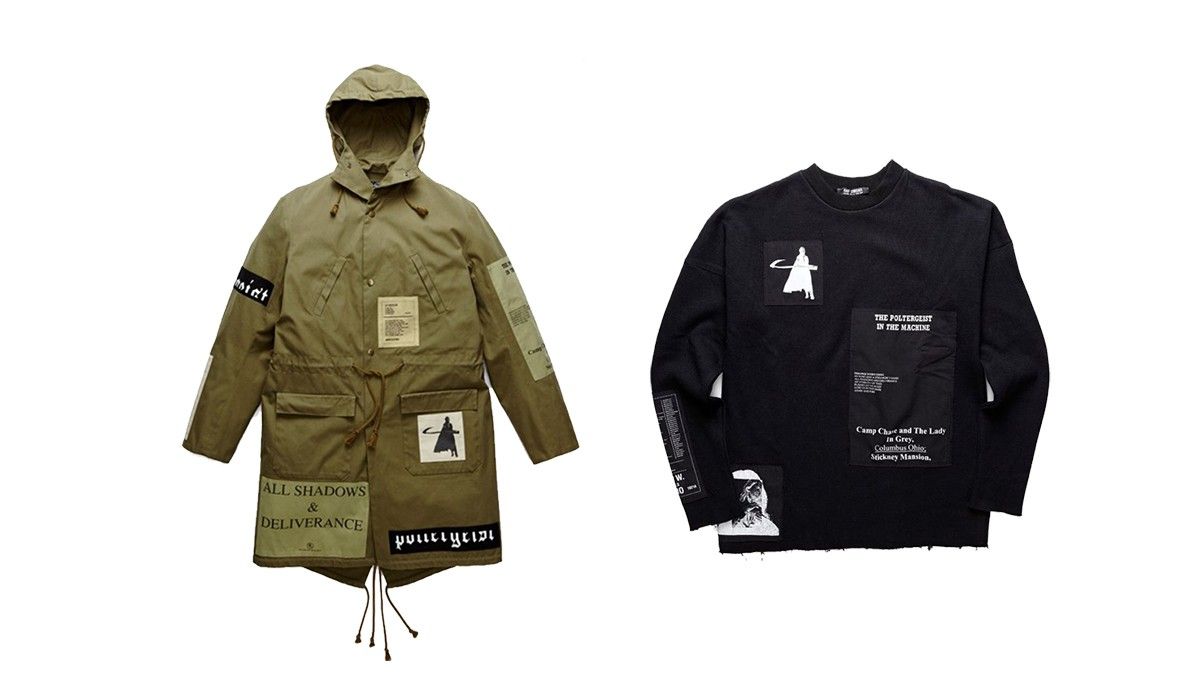 In tribute to his patchwork style, Raf Simons launched the Autumn/Winter 2005 "History of My World" collection. Taking a much darker approach this time, Simons organized a capsule of Poltergeist-inspired garments, including round neck sweaters and parkas that had Poltergeist's split text and a scene from the 1979 cult horror film Fascination glued directly to the garment, among many other designs and prints.
'Vandal' High-Top Sneakers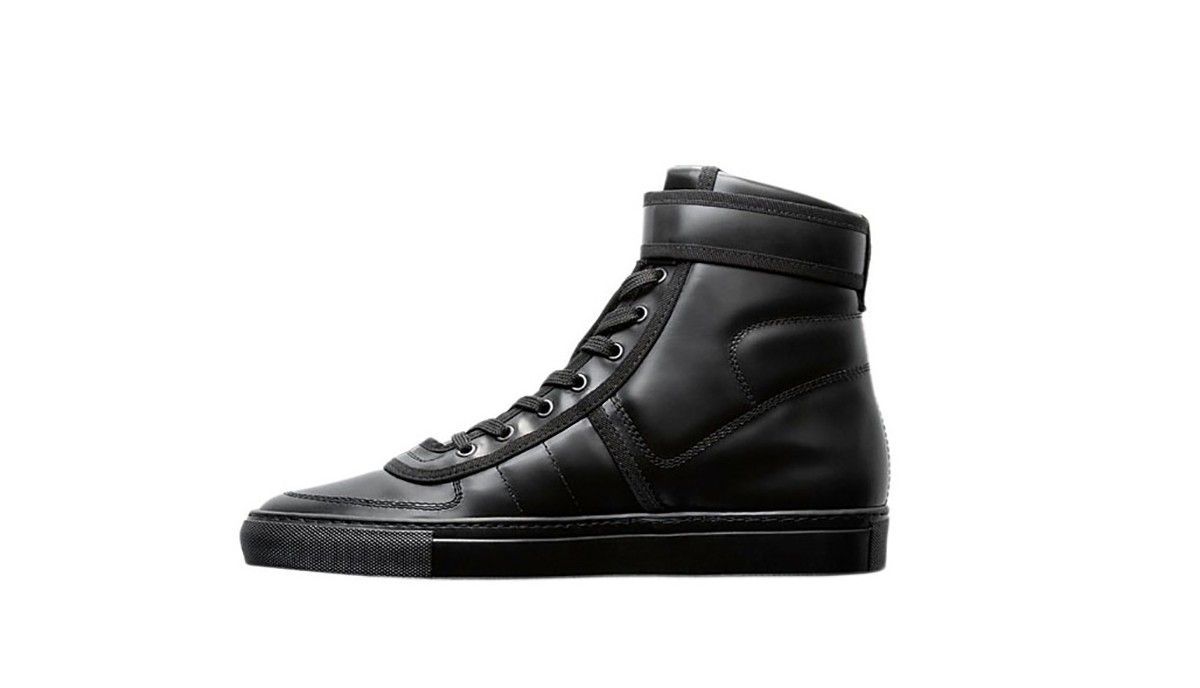 Launched only a couple of seasons from 2008, Raf Simons' riff on Nike Vandal has perhaps become his most iconic sneaker silhouette, due to its rarity and resemblance to his counterpart adorned with Swoosh. Raf wore a variety of designs ranging from patent leather to synthetic canvas.
You already know a little more about Raf and we hope this information will help you to resolve some of your doubts about the high price of these pieces. Long life Raf.