READ IN: Español
Boom! Pete Davidson has sent Ye a picture of himself in bed, apparently with Kim next to him…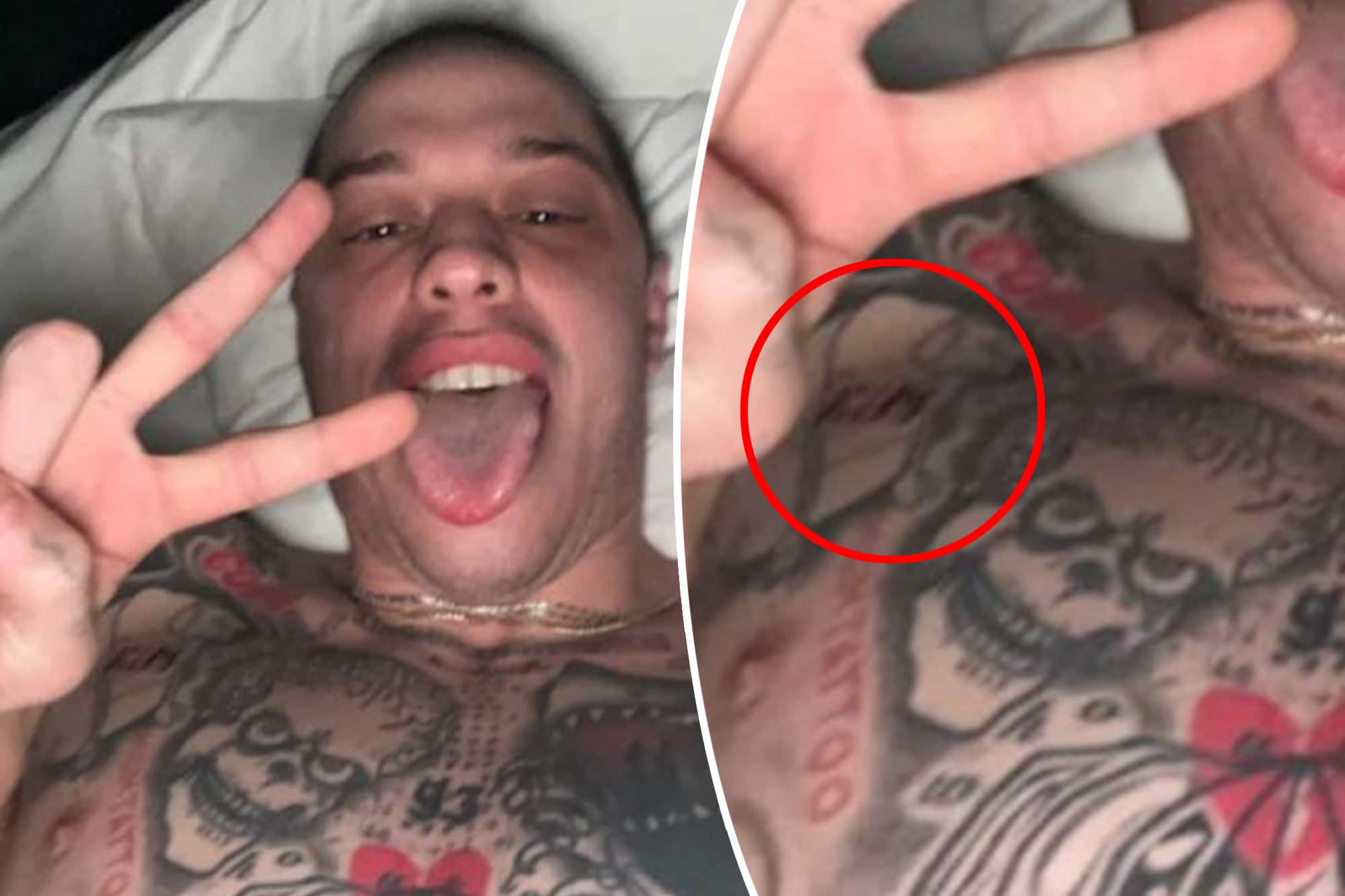 The conversation is opened by Pete via iMessage:
"Yo it's Skete, Can you please take a second and calm down. It's 8am and it don't gotta be like this, 'Kim is literally the best mother I've ever met. What she does for those kids is amazing and you are so f***ing lucky that she's your kids mum.", Pete saids.
He also adds that he will not let him continue to treat as he has been treating him and that he will not remain silent in the face of Ye's constant misconduct: "Grow the fuck up". At that instant, Kanye responds: "¿Where are you right now?" To which Pete replies with a photo: "In bed with your wife". Although we can't see her, we can see the new tattoo on his right shoulder in which it is clearly visible: KIM.
He then invited the singer to allow himself to be helped: "Let me help you man. I struggle with mental stuff too. It's not an easy journey.You don't have to feel this way anymore. There's no shame in having a little help. You'll be so happy and at peace".
He took the opportunity to remind her that she is hurting her children: "What you are doing to your family is dangerous and going to scar them for life. Please handle these matters privately bro I beg you".
It seems that the Ye vs Pete vs Ye story has a long time to go…