READ IN: Español
The power of intimacy and that true connection in real life was the basis on which Pieter Mulier built and structured his new collection for Alaïa SF23. At his home in Antwerp, among fashion editors and friends, he thus presented this new sculptural sequence in which, from the darkness, radiated the new Alaïa deities.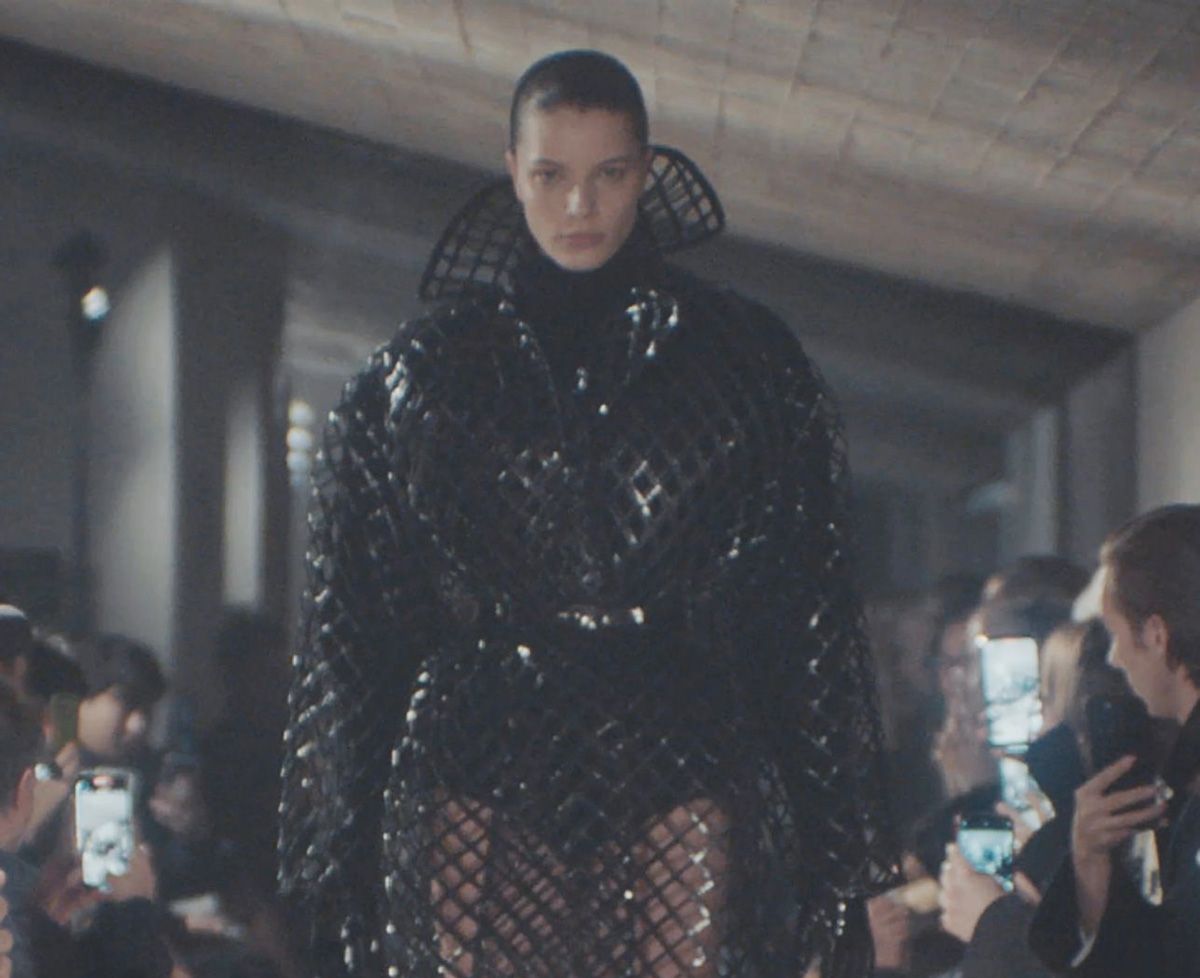 Amidst the fervor and mass hysteria of fashion weeks, Pieter Mulier's proposal was an escape from civilization. A celebration that took place in his own brutalist penthouse designed in 1968 by Leon Stynen and Paul de Meyer, located at the top of the Riverside Tower. An architectural masterpiece, which he shares with his partner Matthieu Blazy, on which he deployed his divinized vision for SF23 Alaïa.
The Belgian designer made fashion something personal and exclusive: a philosophy with which he increasingly imbues his stamp on Alaïa's extensive narrative after Azzedine's death, through breathable, minimalist silhouettes and hyper-feminine constructions that envelop women's bodies. A representative language that she already wrote in the show notes: "a notion of sculpture through clothes, of sculpting the form from the fabric, of the couturier as bâtisseur who makes garments around the body".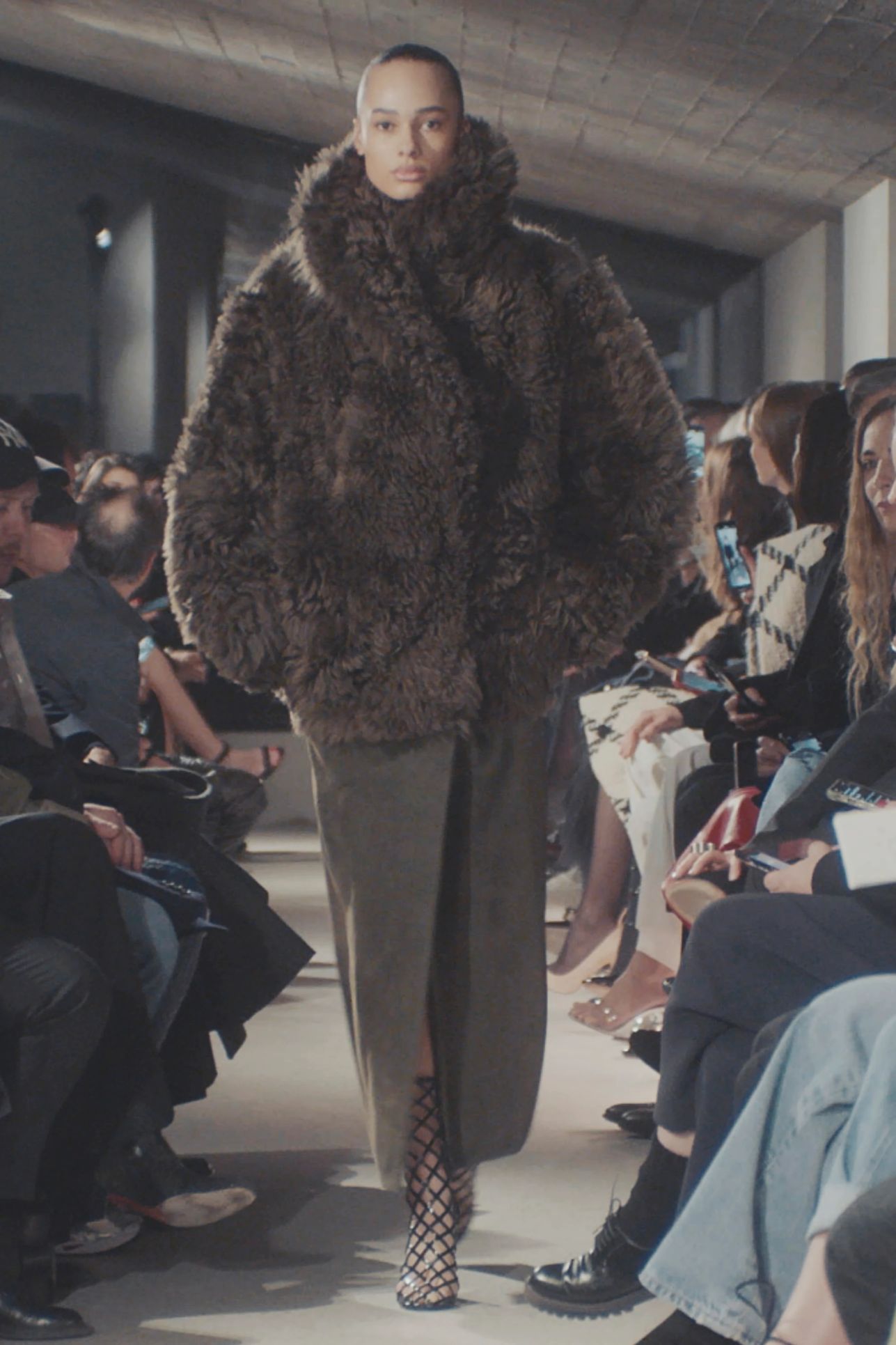 INSIDE THE TEMPLE SF23
The opening looks already managed to captivate the guests of this intimate event, through sculpted black wool pieces that drew the hyper-feminine figures, between tight waists, transparencies and minimalist cuts. Garments embellished with metallic ornaments that ran along the busts of the models, radicalized by punk piercings, or the silver eyelets and Azzedine's zippers applied to countless deconstructed pieces.
Circularity ran through this proposal between sinuous and diaphanous garments, bulging or curved pants, as well as rounded shoulders in structured knitwear or oversize coats. Leather also coexisted in this collection in spiral skirts or dresses, in which there was also a continuation in the design of draped hoods that Pieter has been exploring for some time.
This sculptural narrative, displayed against a brutalist backdrop, continued to be extended in a series of shimmering dresses, such as a column dress in high-necked chiffon or in bell-shaped taffeta skirts, which closed this artistic circle with which Mulier reimagines and elevates Alaïa's legacy.