READ IN: Español
In another exercise of delicate execution of cozy visuals, Pleasures brings us their last collection wrapped in an editorial that evoques the summer afternoons in Sun Valley, where the King of Stars begins to hide in the mountains and the light brings the warmest colors of the day.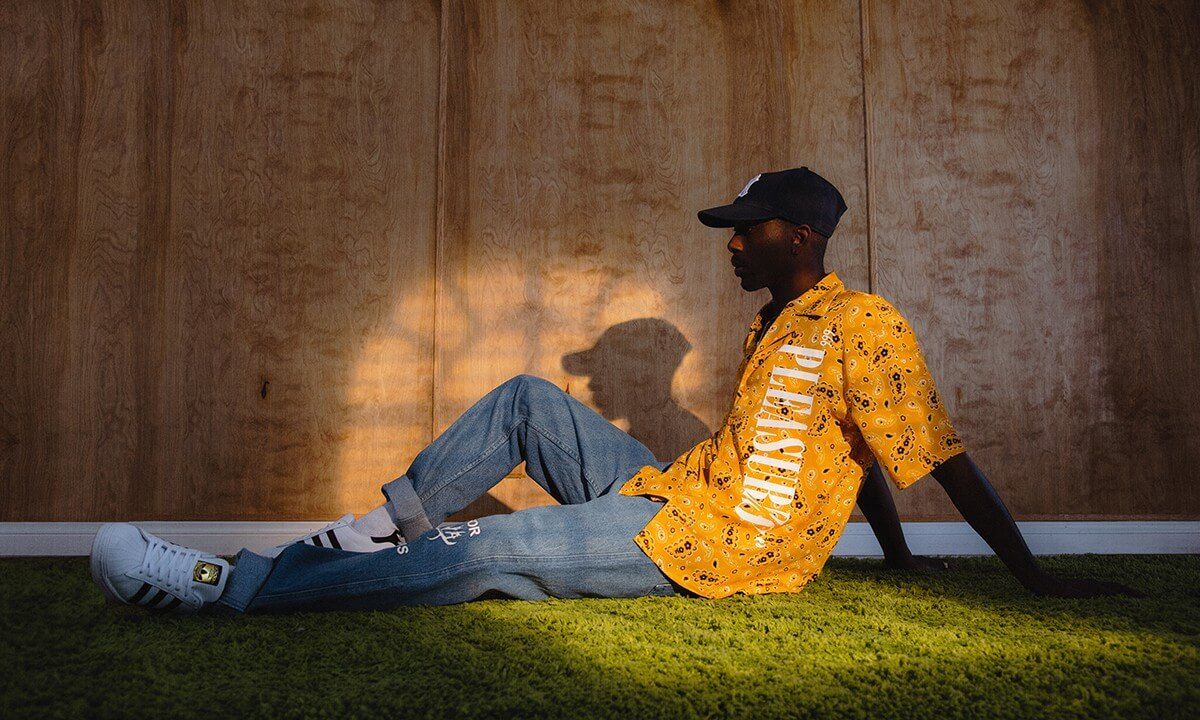 Because Pleasures is already one of the most coveted and groundbreaking streetwear brands out there, anytime they pull up with something new, we all are anxious to see what new codes are they installing, what dope graphics will hook us this time and, over all, what vibes are the ones reigning that season.
The upcoming Spring/Summer season will be filled with subculture references and inspiring imagery by Hong Kong-based visual artist DJ Healthy, Polish artist Pawel Jaszczuk and 3D animator Carol The Kitty who all applied their vision and creativity in some of the new Pleasures designs. Musician Damar Davis and artist Jung Lotus are the ones in front of the camera.
With stunning pieces like the juicy faux python skin jackets, the flowered jacquard shorts, the tie dye tees or one side zipper pants among others, Alex James' brand has already sent his message. If you take too long, will be all gone.
Those little pleasures.