READ IN: Español
PLEASURES drops the lookbook of its spring-summer 2019 collection titled 'The End has NO END': an punk imaginary with vibrant colours and prints to immerse you in L.A.'s most exciting streetwear.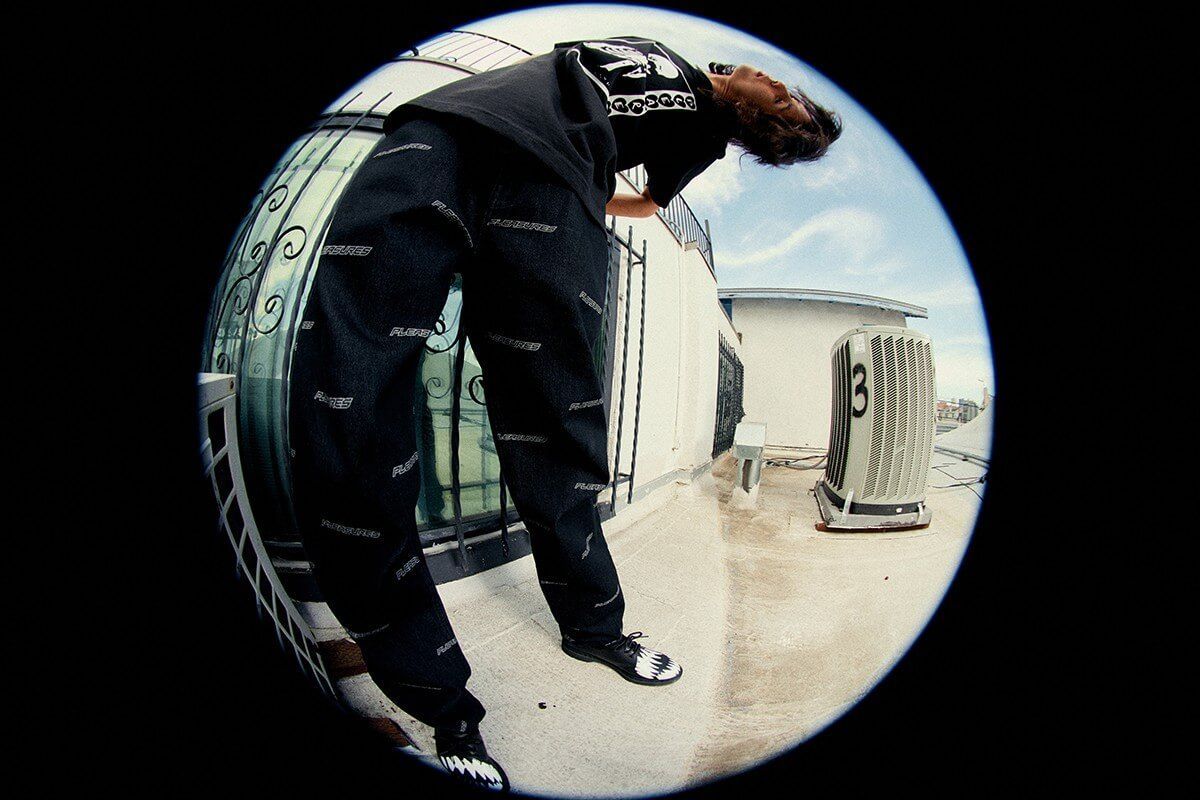 The fisheye camera shoots the whole universe in a * claustrophobic mode*, set in different locations of Los Angeles. All these pics illustrate the new eternal capsule of pleasures for the 19′ summer season. Leopard prints, hockey shirts, shiny nylon shorts or shirts with graphics signed by DJ Healthy or graphic designer Nashville Zach Halfhill elevate the heritage of Alex Jame's brand.
Messages and codes that arouse controversy are injected into these totally opposed pieces of art, with an infinite number of references, typographies and styles, which cohere perfectly in the same trashy-grunge concept. Here colored stripes, checkers, hawaiian t-shirts, iridescent shorts, football shirts, caps and monogrammed all-around prints come together to raise the hype to each of your outfits.
Kill the system with that PLEASURES Summer 2019 collection, which can now be found on its official website. But before that, here's a preview so you can select your fav garments and accessories: